Quotes & Sayings About Selling Your Soul
Enjoy reading and share 40 famous quotes about Selling Your Soul with everyone.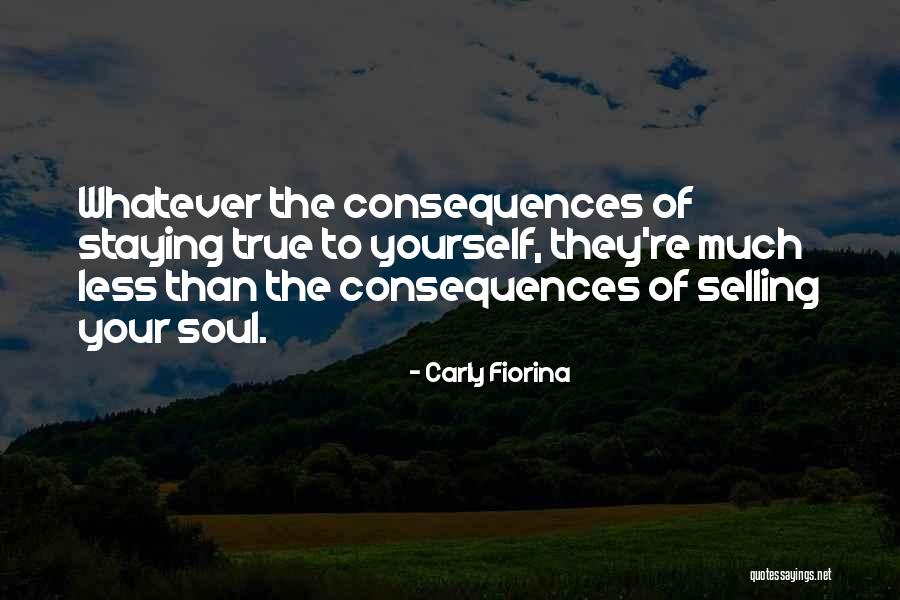 Whatever the consequences of staying true to yourself, they're much less than the consequences of selling your soul. — Carly Fiorina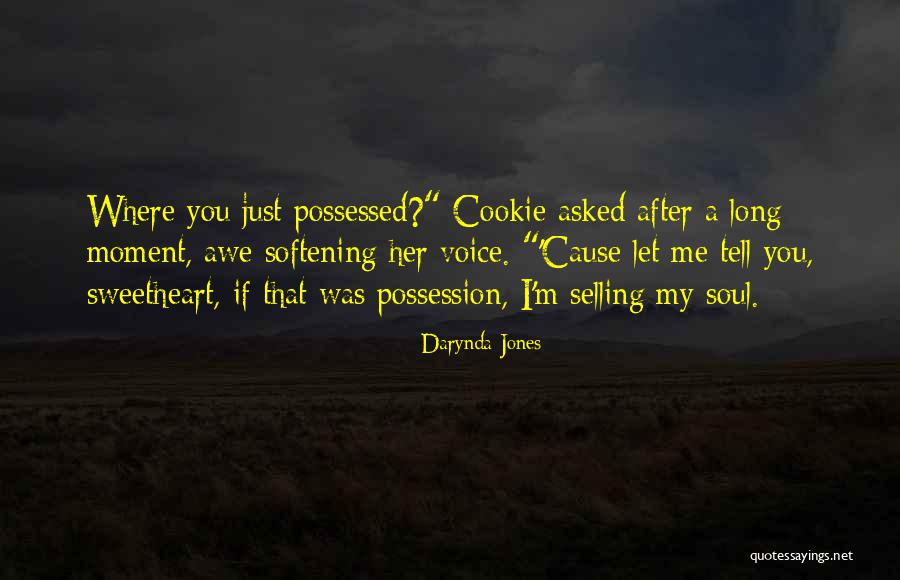 Where you just possessed?" Cookie asked after a long moment, awe softening her voice. "'Cause let me tell you, sweetheart, if that was possession, I'm selling my soul. — Darynda Jones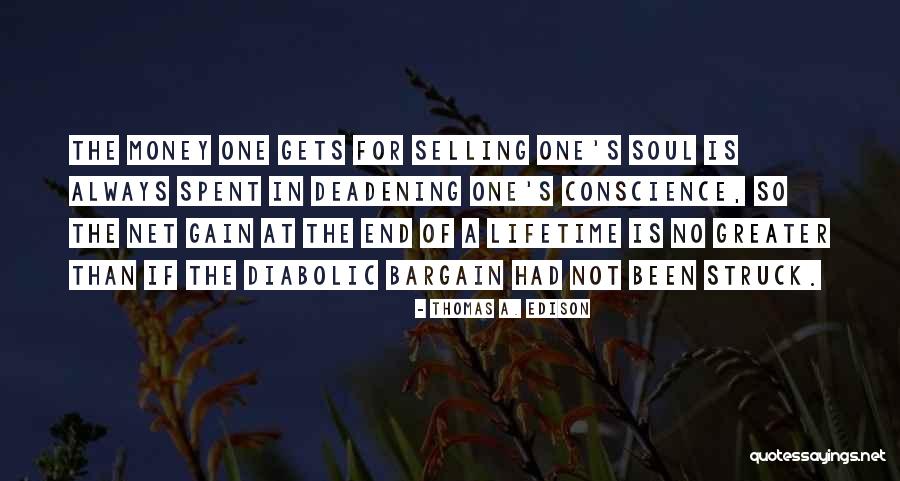 The money one gets for selling one's soul is always spent in deadening one's conscience, so the net gain at the end of a lifetime is no greater than if the diabolic bargain had not been struck. — Thomas A. Edison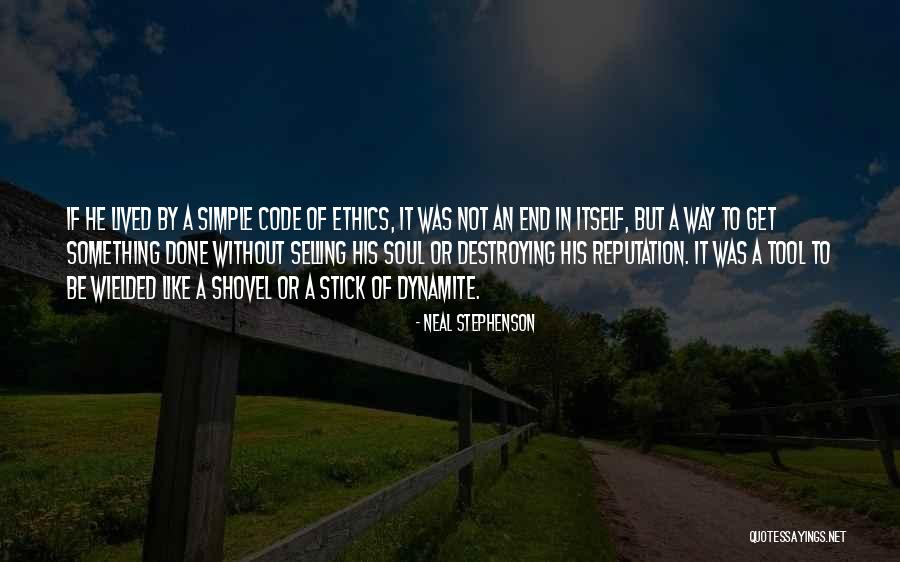 If he lived by a simple code of ethics, it was not an end in itself, but a way to get something done without selling his soul or destroying his reputation. It was a tool to be wielded like a shovel or a stick of dynamite. — Neal Stephenson
I forced myself out of a love
that I knew would only end fatally.
I forced myself into the dark,
until I could no longer remember
how to feel with my eyes.
I forced my mind to believe
that someone would hold you
better than I ever could.
But the worst part was selling my soul
for a price I know I'll never repay,
and forcing myself into love
with someone who wasn't you — Jl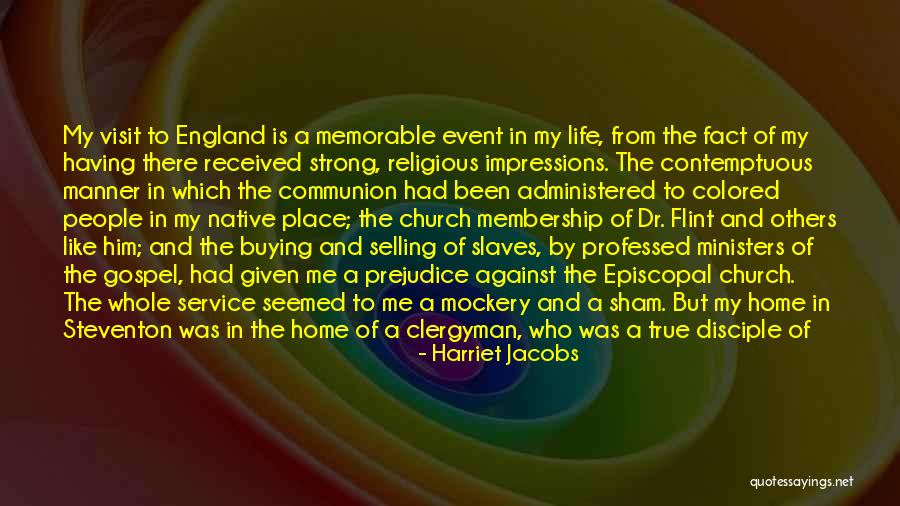 My visit to England is a memorable event in my life, from the fact of my having there received strong, religious impressions. The contemptuous manner in which the communion had been administered to colored people in my native place; the church membership of Dr. Flint and others like him; and the buying and selling of slaves, by professed ministers of the gospel, had given me a prejudice against the Episcopal church. The whole service seemed to me a mockery and a sham. But my home in Steventon was in the home of a clergyman, who was a true disciple of Jesus. The beauty of his daily life inspired me with faith in the genuineness of Christian professions. Grace entered my heart, and I knelt at the communion table, I trust, in true humility of soul. — Harriet Jacobs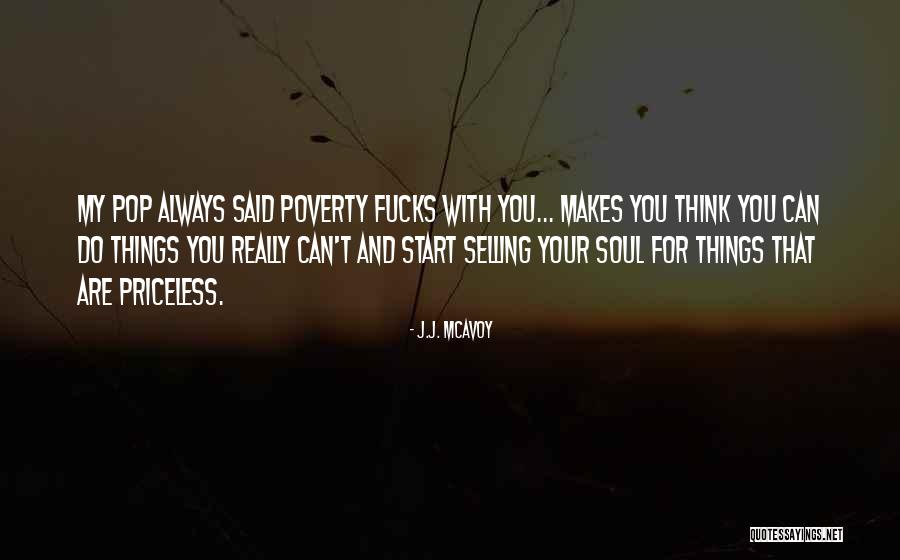 My pop always said poverty fucks with you... makes you think you can do things you really can't and start selling your soul for things that are priceless. — J.J. McAvoy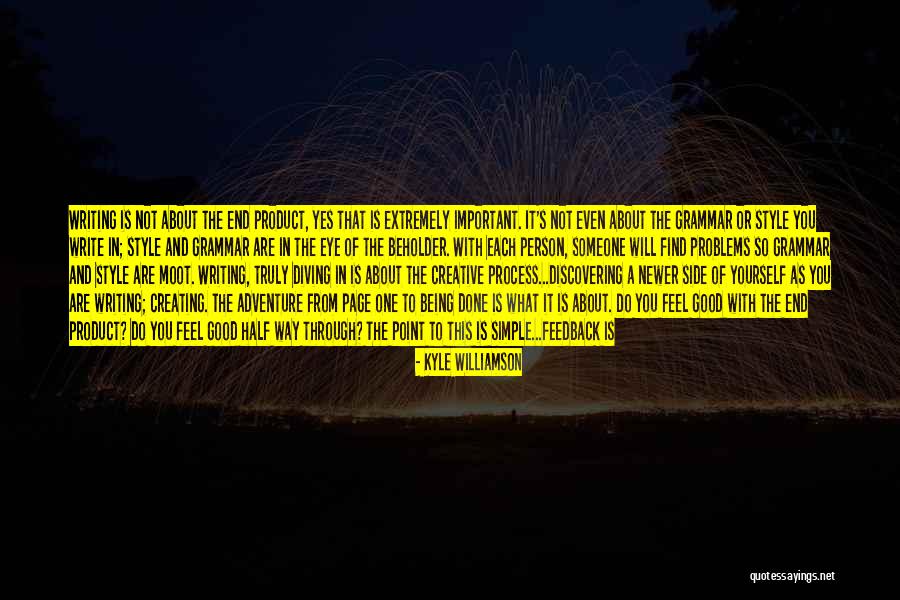 Writing is not about the end product, yes that is extremely important. It's not even about the grammar or style you write in; style and grammar are in the eye of the beholder. With each person, someone will find problems so grammar and style are moot. Writing, truly diving in is about the creative process...discovering a newer side of yourself as you are writing; creating. The adventure from page one to being done is what it is about. Do you feel good with the end product? do you feel good half way through? The point to this is simple...feedback is vital to selling your work, paying attention to hurtful feedback can destroy your pursuit of your dreams. so write for you...sell to others but write from your soul. Whether it's fiction/faction/non fiction or somewhere in between if your heart and soul is not in it...you are not going to be happy with it. — Kyle Williamson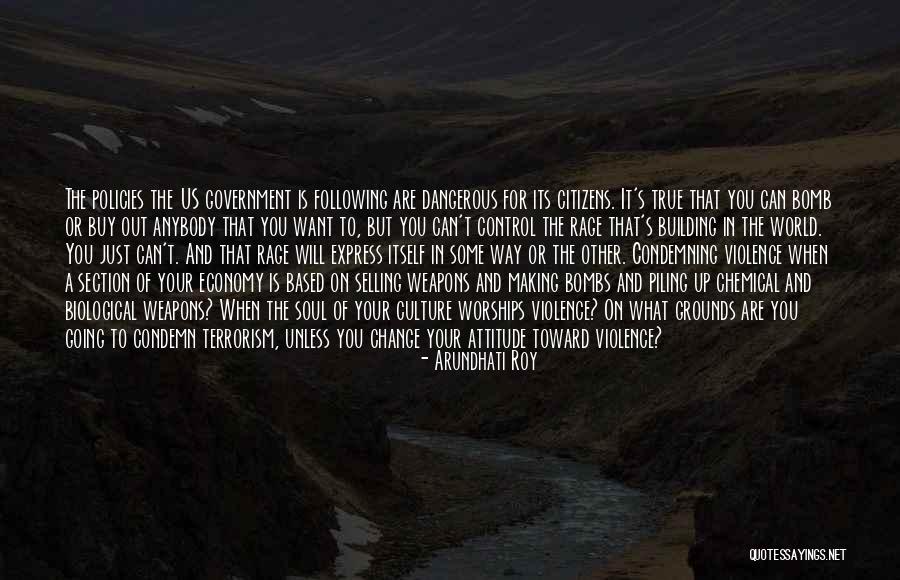 The policies the US government is following are dangerous for its citizens. It's true that you can bomb or buy out anybody that you want to, but you can't control the rage that's building in the world. You just can't. And that rage will express itself in some way or the other. Condemning violence when a section of your economy is based on selling weapons and making bombs and piling up chemical and biological weapons? When the soul of your culture worships violence? On what grounds are you going to condemn terrorism, unless you change your attitude toward violence? — Arundhati Roy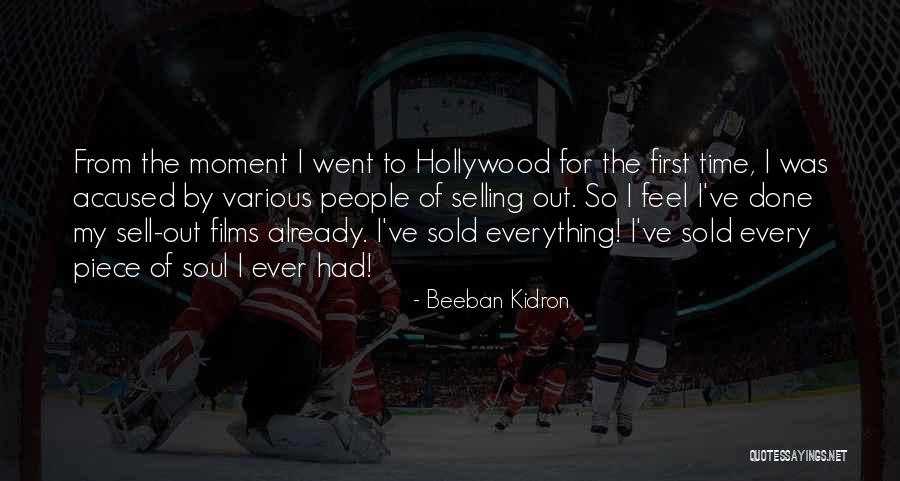 From the moment I went to Hollywood for the first time, I was accused by various people of selling out. So I feel I've done my sell-out films already. I've sold everything! I've sold every piece of soul I ever had! — Beeban Kidron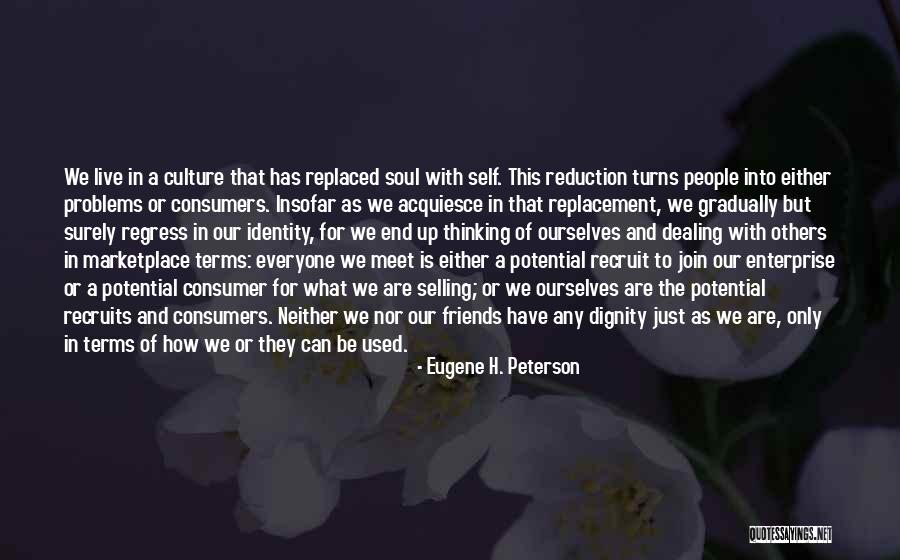 We live in a culture that has replaced soul with self. This reduction turns people into either problems or consumers. Insofar as we acquiesce in that replacement, we gradually but surely regress in our identity, for we end up thinking of ourselves and dealing with others in marketplace terms: everyone we meet is either a potential recruit to join our enterprise or a potential consumer for what we are selling; or we ourselves are the potential recruits and consumers. Neither we nor our friends have any dignity just as we are, only in terms of how we or they can be used. — Eugene H. Peterson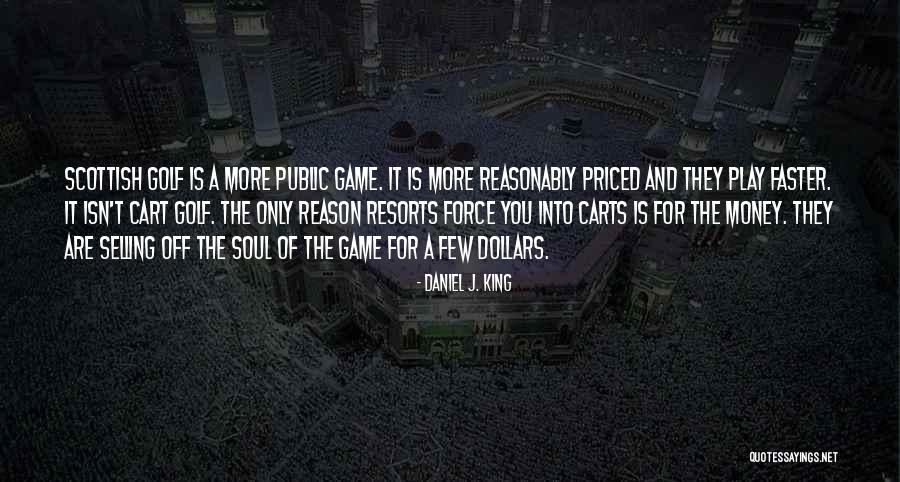 Scottish golf is a more public game. It is more reasonably priced and they play faster. It isn't cart golf. The only reason resorts force you into carts is for the money. They are selling off the soul of the game for a few dollars. — Daniel J. King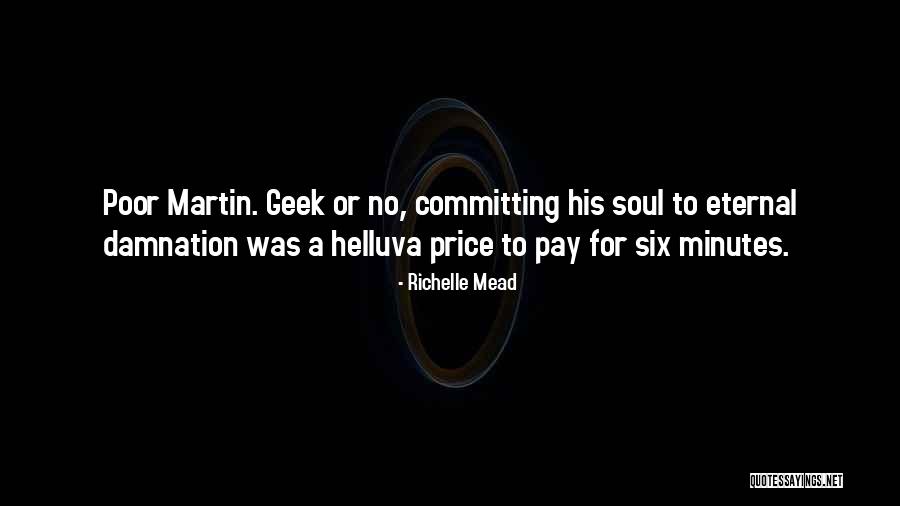 Poor Martin. Geek or no, committing his soul to eternal damnation was a helluva price to pay for six minutes. — Richelle Mead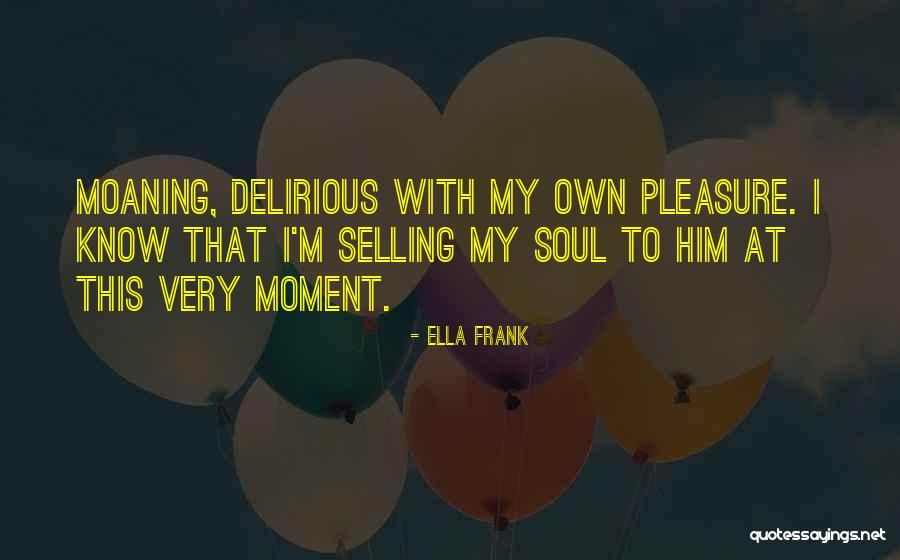 Moaning, delirious with my own pleasure. I know that I'm selling my soul to him at this very moment. — Ella Frank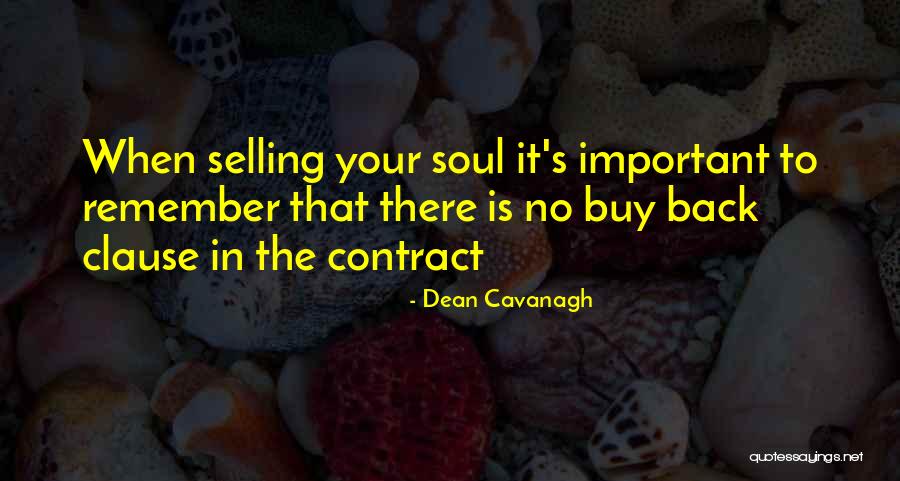 When selling your soul it's important to remember that there is no buy back clause in the contract — Dean Cavanagh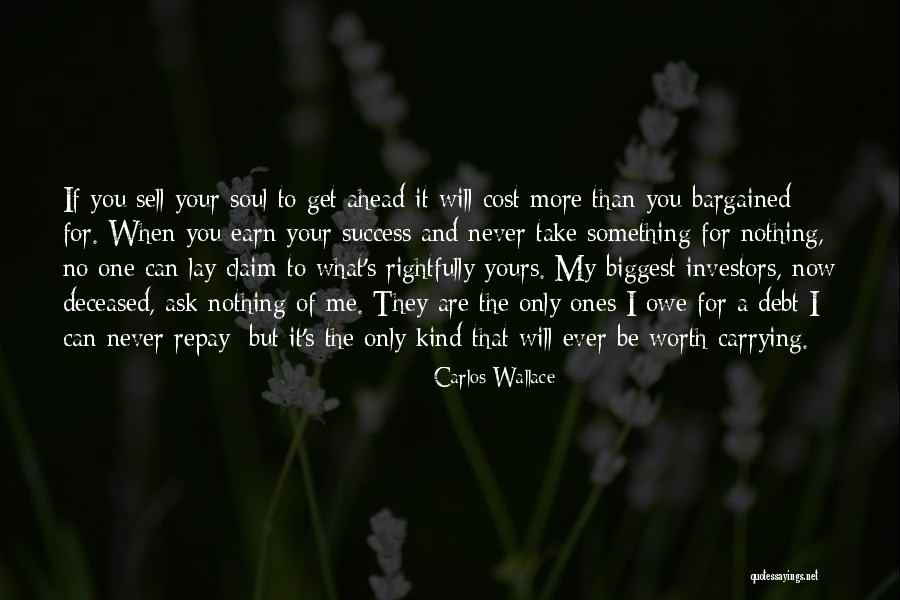 If you sell your soul to get ahead it will cost more than you bargained for. When you earn your success and never take something for nothing, no one can lay claim to what's rightfully yours. My biggest investors, now deceased, ask nothing of me. They are the only ones I owe for a debt I can never repay; but it's the only kind that will ever be worth carrying. — Carlos Wallace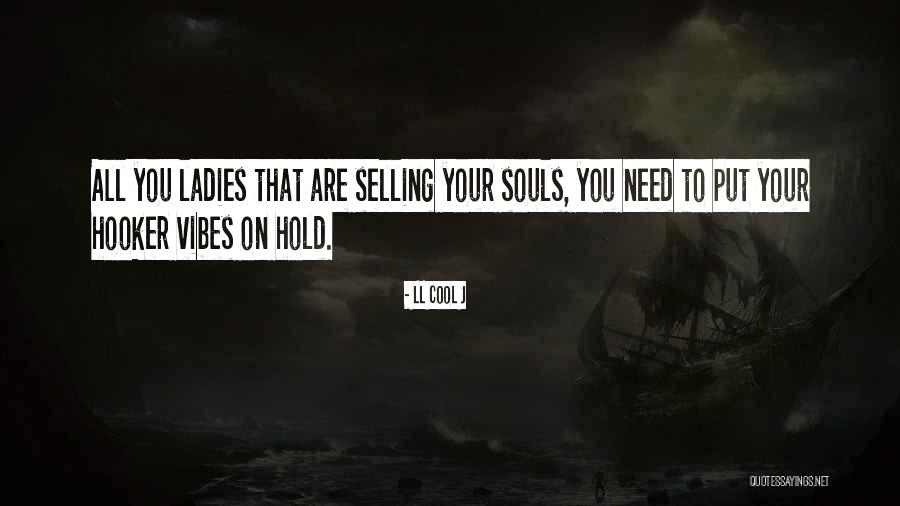 All you ladies that are selling your souls, you need to put your hooker vibes on hold. — LL Cool J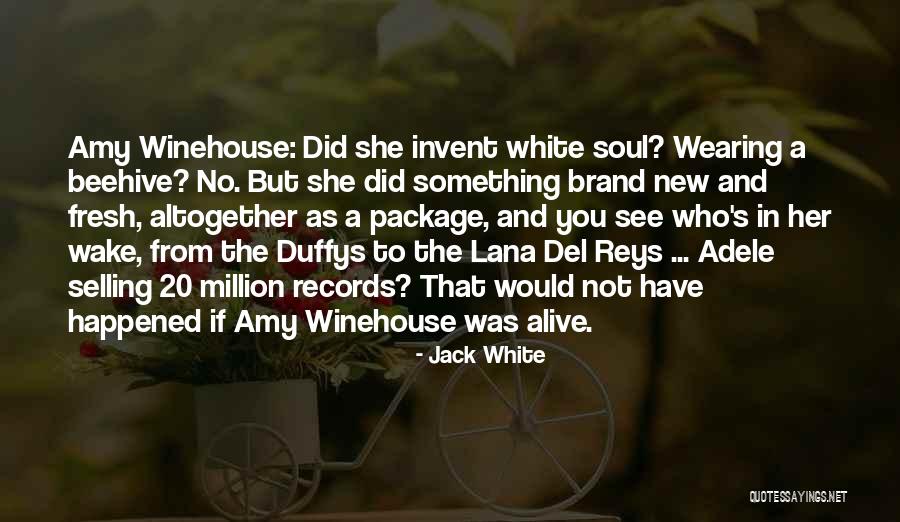 Amy Winehouse: Did she invent white soul? Wearing a beehive? No. But she did something brand new and fresh, altogether as a package, and you see who's in her wake, from the Duffys to the Lana Del Reys ... Adele selling 20 million records? That would not have happened if Amy Winehouse was alive. — Jack White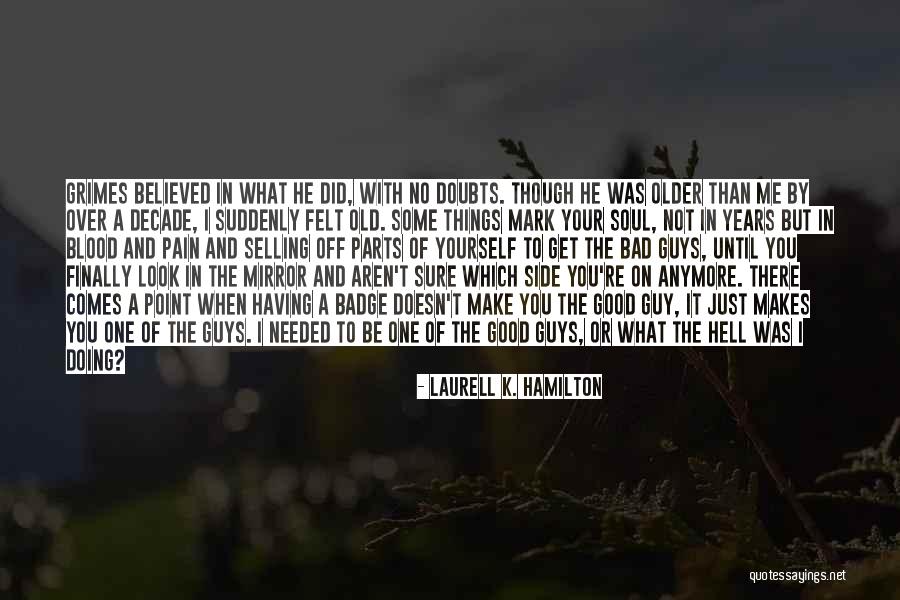 Grimes believed in what he did, with no doubts. Though he was older than me by over a decade, I suddenly felt old. Some things mark your soul, not in years but in blood and pain and selling off parts of yourself to get the bad guys, until you finally look in the mirror and aren't sure which side you're on anymore. There comes a point when having a badge doesn't make you the good guy, it just makes you one of the guys. I needed to be one of the good guys, or what the hell was I doing? — Laurell K. Hamilton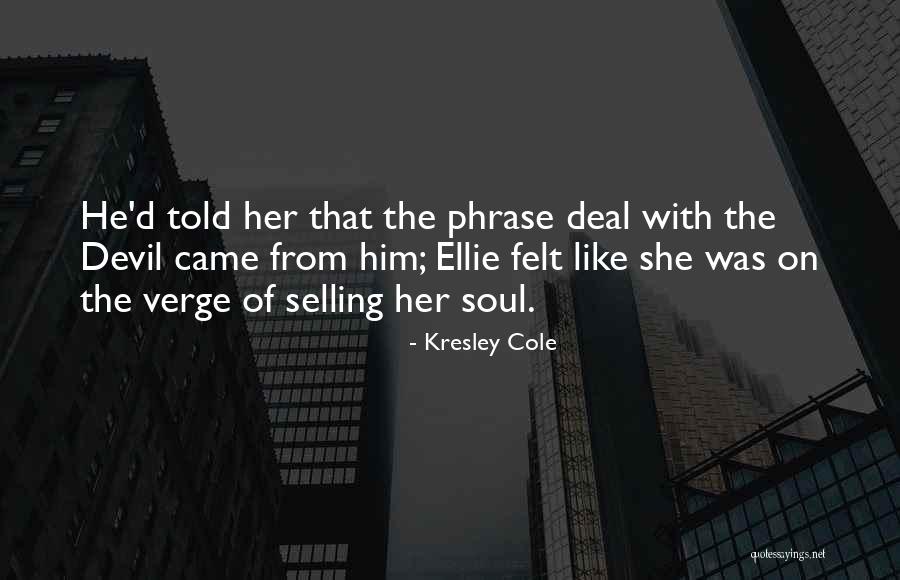 He'd told her that the phrase deal with the Devil came from him; Ellie felt like she was on the verge of selling her soul. — Kresley Cole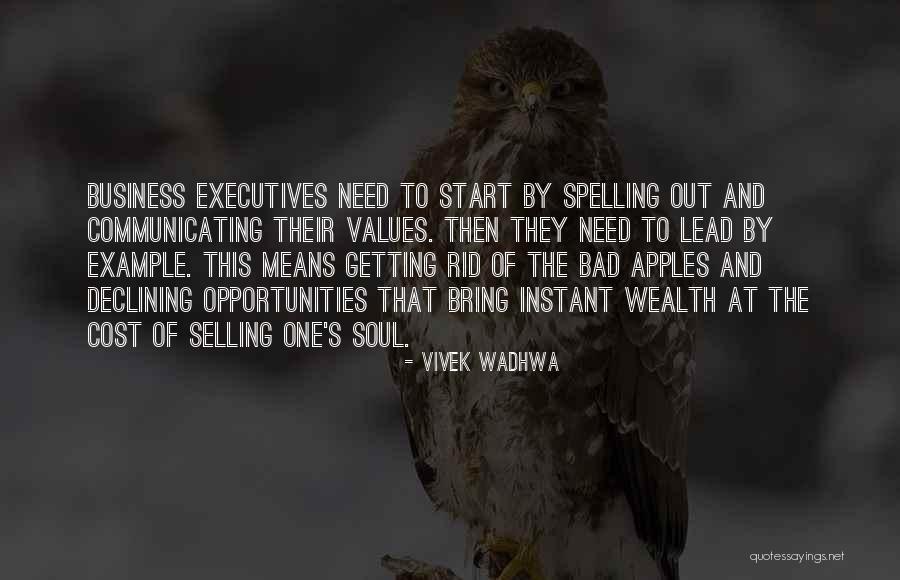 Business executives need to start by spelling out and communicating their values. Then they need to lead by example. This means getting rid of the bad apples and declining opportunities that bring instant wealth at the cost of selling one's soul. — Vivek Wadhwa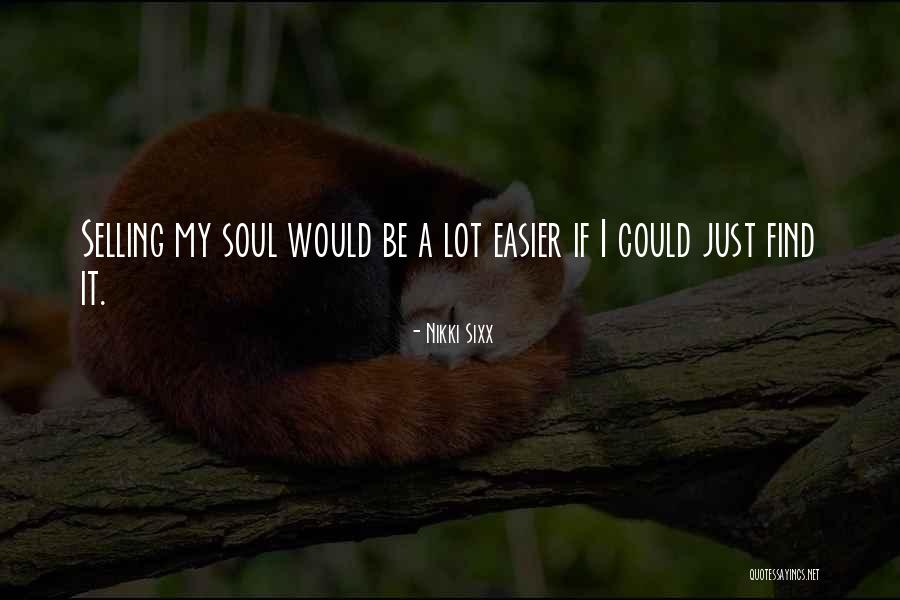 Selling my soul would be a lot easier if I could just find it. — Nikki Sixx
Whoever you are, I fear you are walking the walks of dreams,
I fear these supposed realities are to melt from under your feet and hands,
Even now your features, joys, speech, house, trade, manners, troubles, follies, costume, crimes, dissipate away from you,
Your true soul and body appear before me,
They stand forth out of affairs, out of commerce, shops, work, farms, clothes, the house, buying, selling, eating, drinking, suffering, dying."
-from "To You — Walt Whitman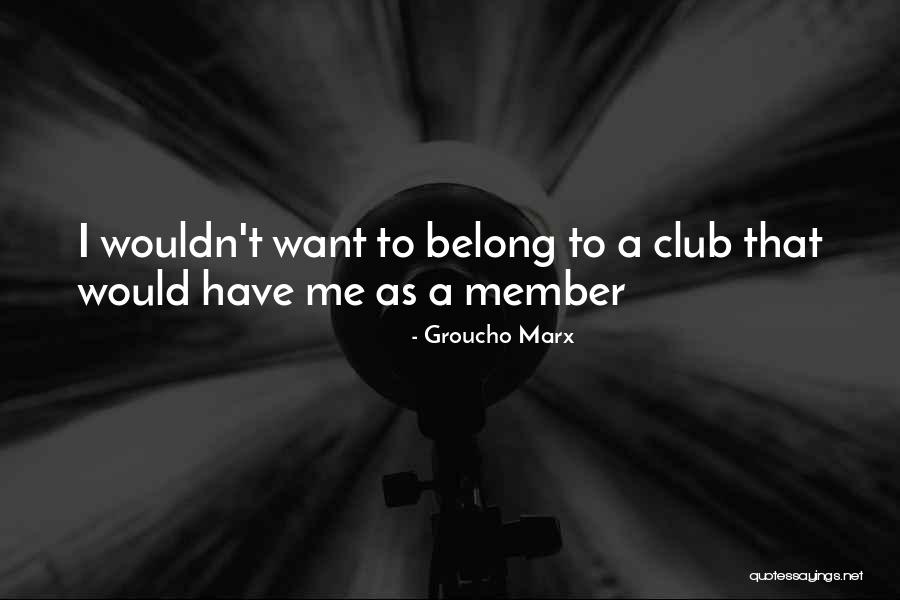 I wouldn't want to belong to a club that would have me as a member — Groucho Marx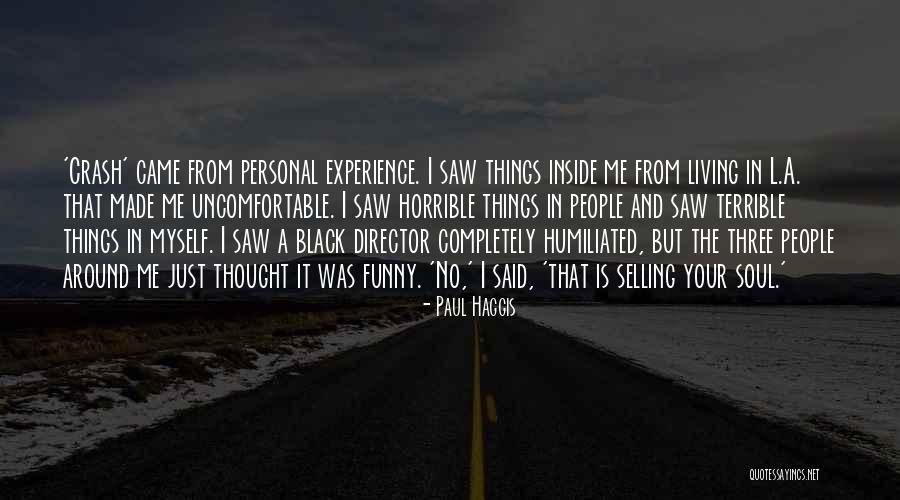 'Crash' came from personal experience. I saw things inside me from living in L.A. that made me uncomfortable. I saw horrible things in people and saw terrible things in myself. I saw a black director completely humiliated, but the three people around me just thought it was funny. 'No,' I said, 'that is selling your soul.' — Paul Haggis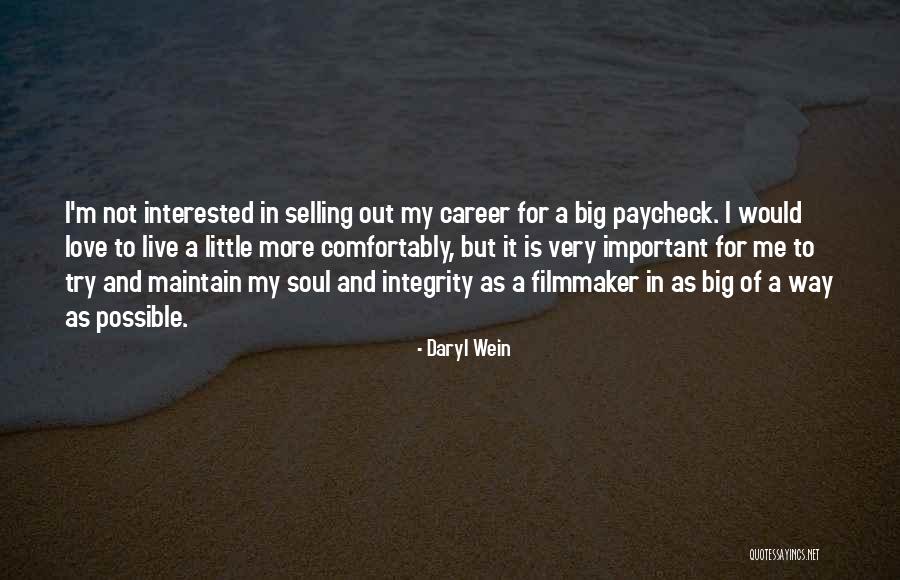 I'm not interested in selling out my career for a big paycheck. I would love to live a little more comfortably, but it is very important for me to try and maintain my soul and integrity as a filmmaker in as big of a way as possible. — Daryl Wein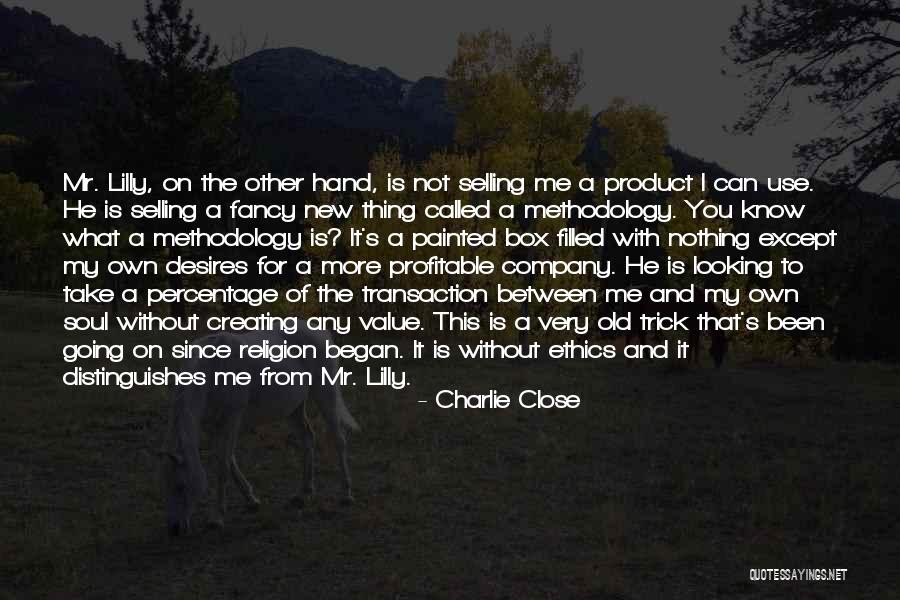 Mr. Lilly, on the other hand, is not selling me a product I can use. He is selling a fancy new thing called a methodology. You know what a methodology is? It's a painted box filled with nothing except my own desires for a more profitable company. He is looking to take a percentage of the transaction between me and my own soul without creating any value. This is a very old trick that's been going on since religion began. It is without ethics and it distinguishes me from Mr. Lilly. — Charlie Close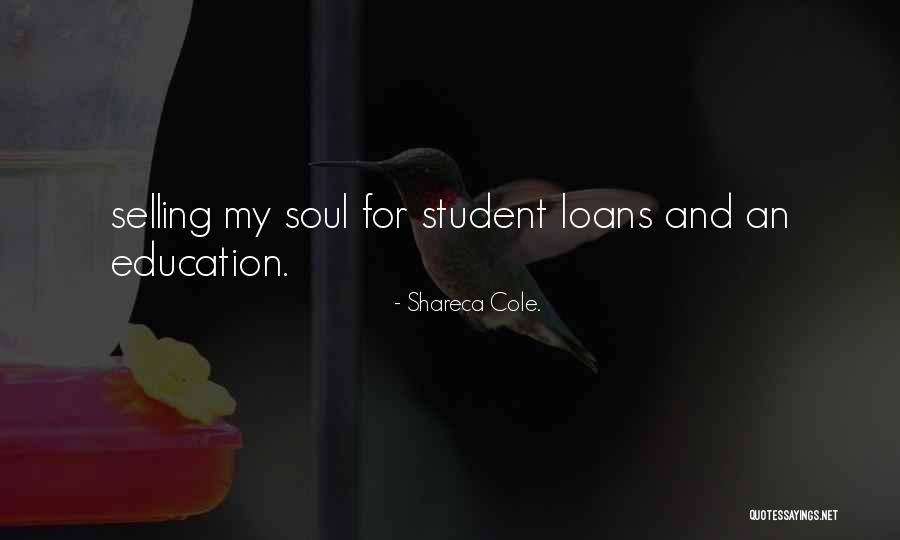 selling my soul for student loans and an education. — Shareca Cole.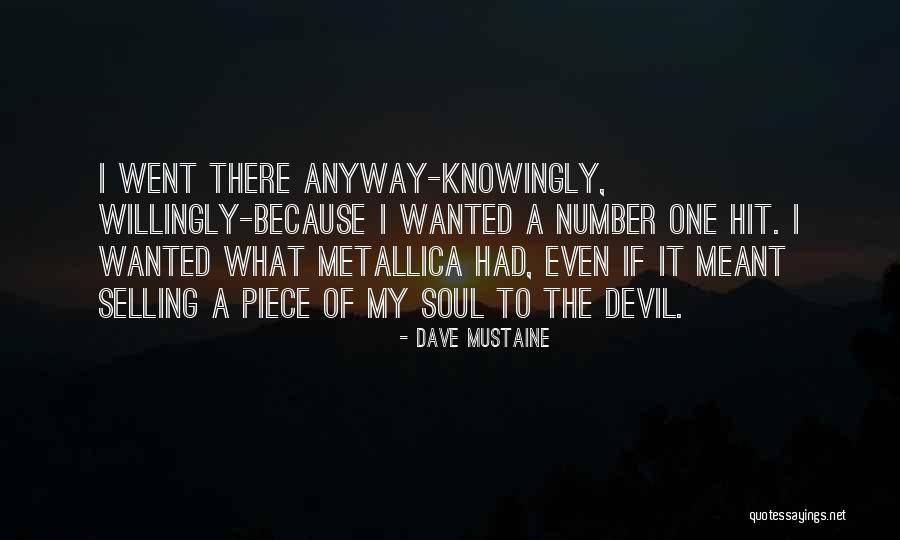 I went there anyway-knowingly, willingly-because I wanted a number one hit. I wanted what Metallica had, even if it meant selling a piece of my soul to the devil. — Dave Mustaine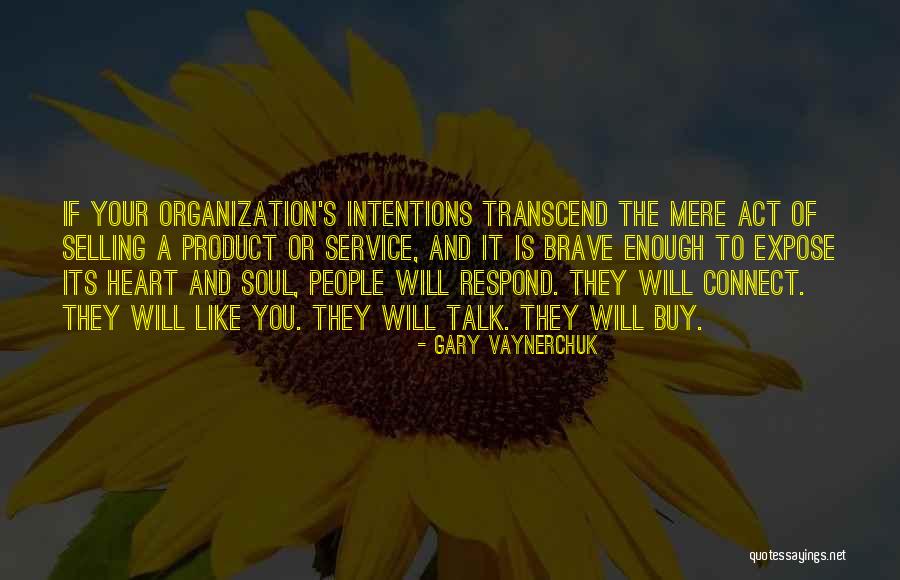 If your organization's intentions transcend the mere act of selling a product or service, and it is brave enough to expose its heart and soul, people will respond. They will connect. They will like you. They will talk. They will buy. — Gary Vaynerchuk
[ ... ] There are tales among us that you have sold yourself to the devil, and I know not what.'
'We all have, have we not?' returned the stranger, looking up. 'If we were fewer in number, perhaps he would give better wages. — Charles Dickens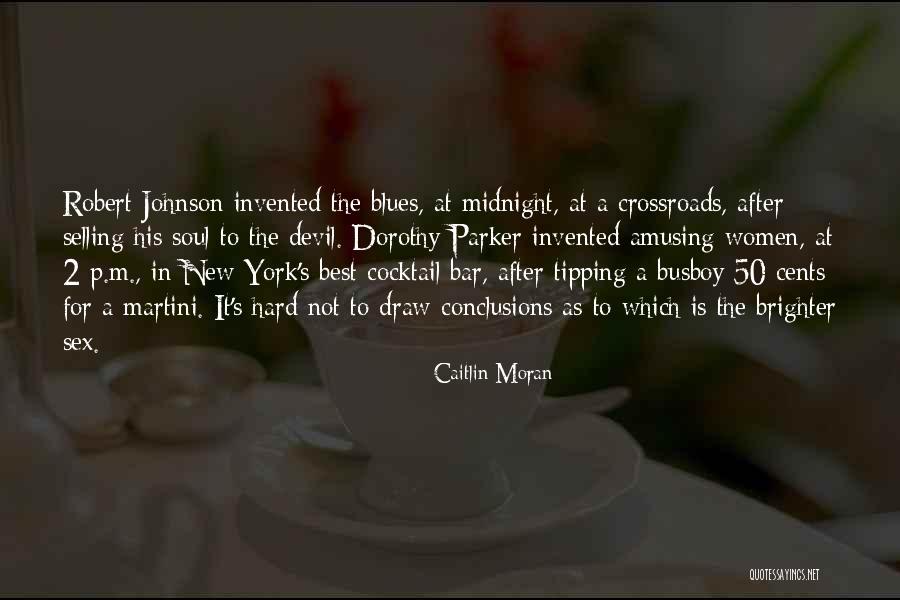 Robert Johnson invented the blues, at midnight, at a crossroads, after selling his soul to the devil. Dorothy Parker invented amusing women, at 2 p.m., in New York's best cocktail bar, after tipping a busboy 50 cents for a martini. It's hard not to draw conclusions as to which is the brighter sex. — Caitlin Moran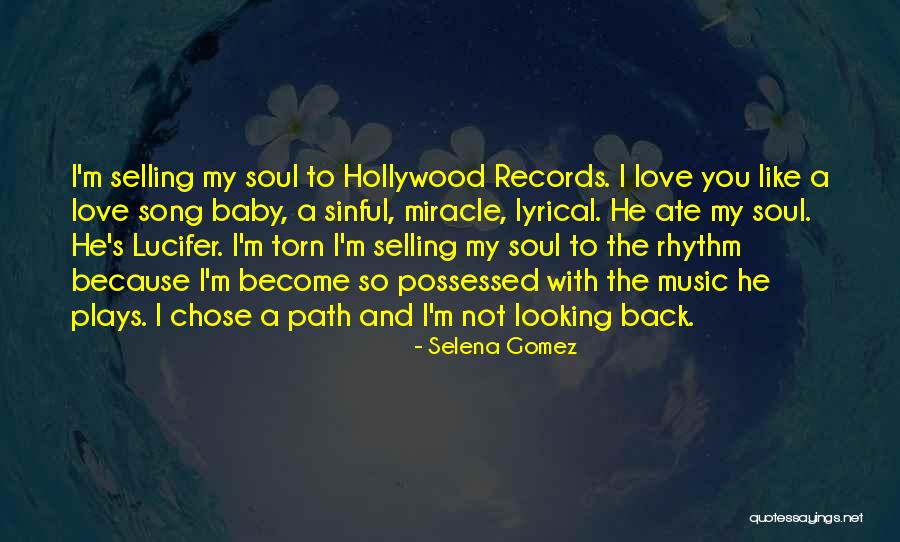 I'm selling my soul to Hollywood Records. I love you like a love song baby, a sinful, miracle, lyrical. He ate my soul. He's Lucifer. I'm torn I'm selling my soul to the rhythm because I'm become so possessed with the music he plays. I chose a path and I'm not looking back. — Selena Gomez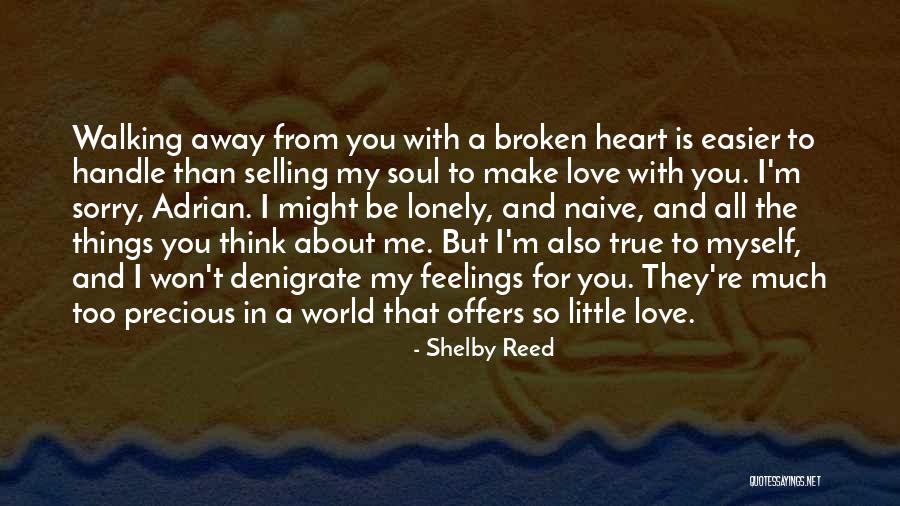 Walking away from you with a broken heart is easier to handle than selling my soul to make love with you. I'm sorry, Adrian. I might be lonely, and naive, and all the things you think about me. But I'm also true to myself, and I won't denigrate my feelings for you. They're much too precious in a world that offers so little love. — Shelby Reed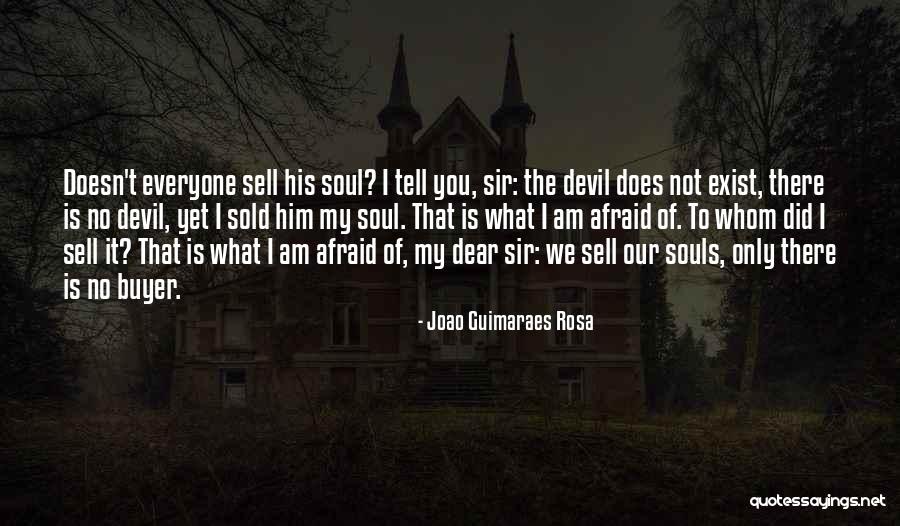 Doesn't everyone sell his soul? I tell you, sir: the devil does not exist, there is no devil, yet I sold him my soul. That is what I am afraid of. To whom did I sell it? That is what I am afraid of, my dear sir: we sell our souls, only there is no buyer. — Joao Guimaraes Rosa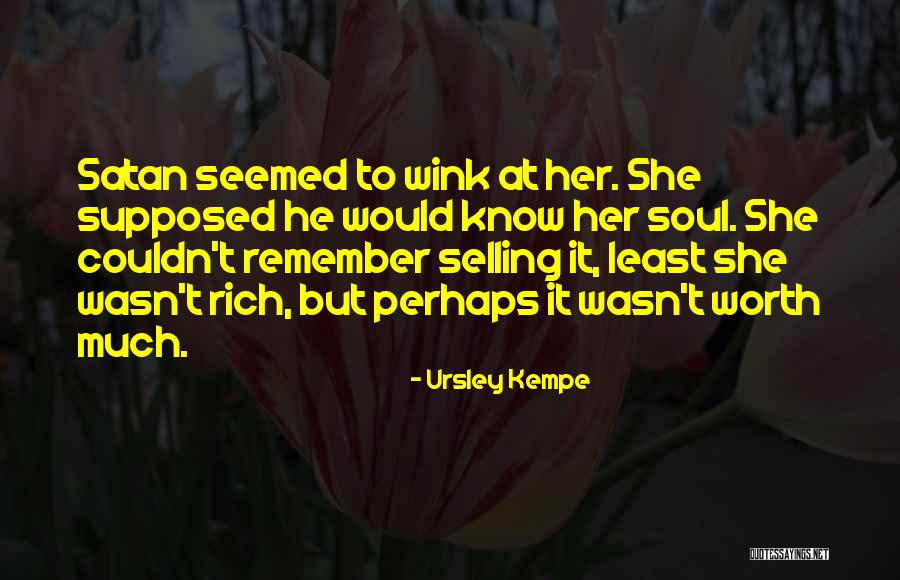 Satan seemed to wink at her. She supposed he would know her soul. She couldn't remember selling it, least she wasn't rich, but perhaps it wasn't worth much. — Ursley Kempe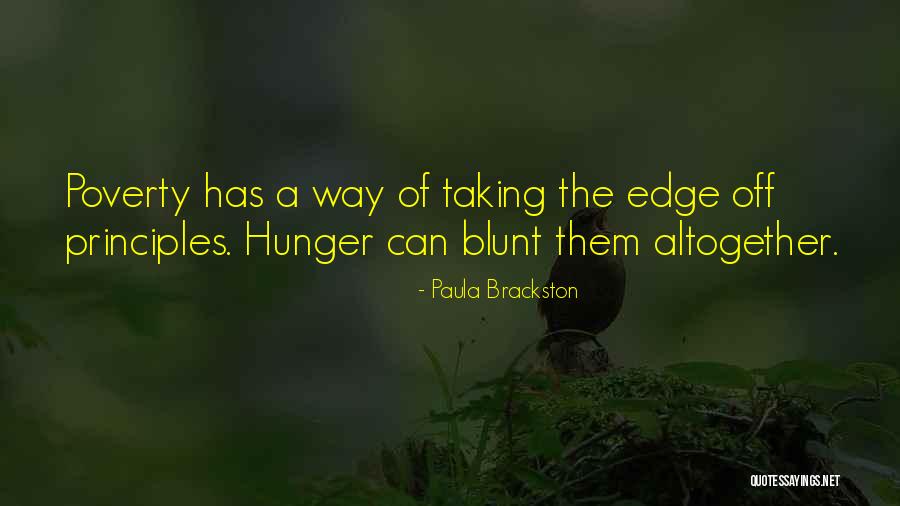 Poverty has a way of taking the edge off principles. Hunger can blunt them altogether. — Paula Brackston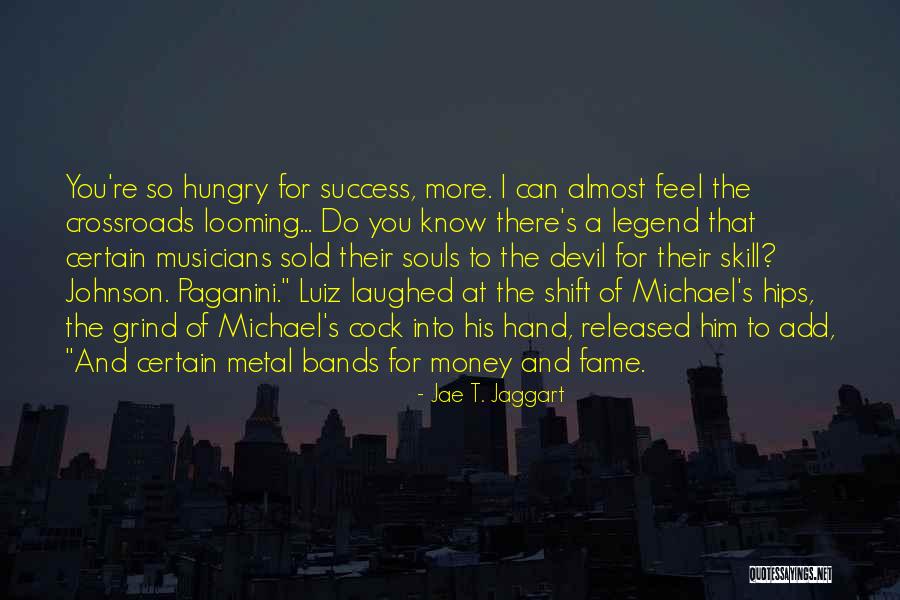 You're so hungry for success, more. I can almost feel the crossroads looming... Do you know there's a legend that certain musicians sold their souls to the devil for their skill? Johnson. Paganini." Luiz laughed at the shift of Michael's hips, the grind of Michael's cock into his hand, released him to add, "And certain metal bands for money and fame. — Jae T. Jaggart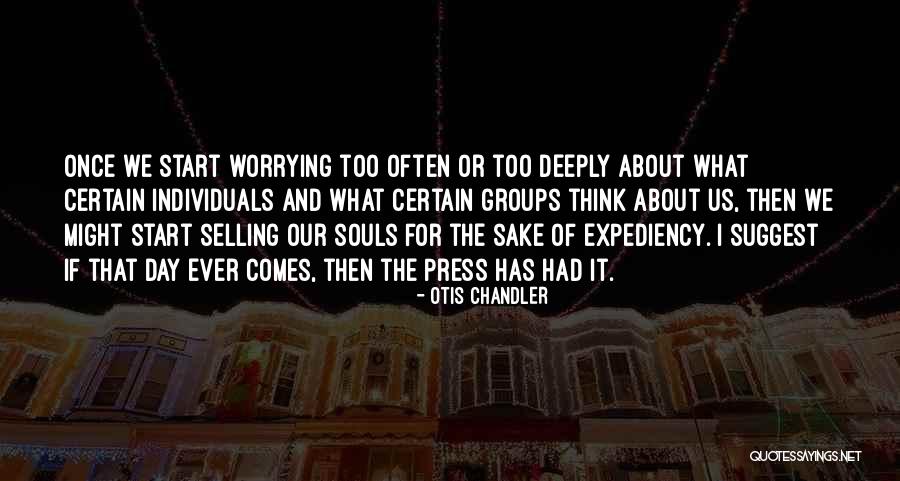 Once we start worrying too often or too deeply about what certain individuals and what certain groups think about us, then we might start selling our souls for the sake of expediency. I suggest if that day ever comes, then the press has had it. — Otis Chandler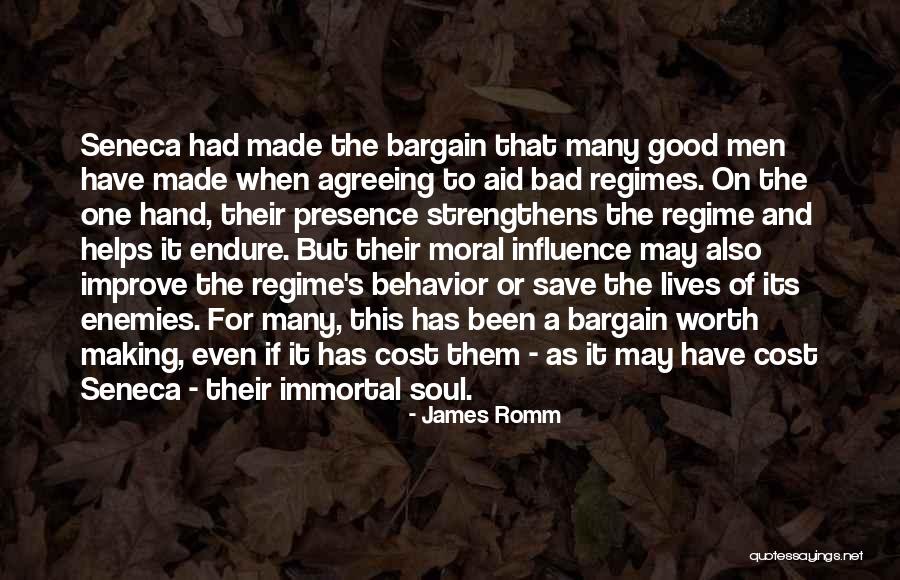 Seneca had made the bargain that many good men have made when agreeing to aid bad regimes. On the one hand, their presence strengthens the regime and helps it endure. But their moral influence may also improve the regime's behavior or save the lives of its enemies. For many, this has been a bargain worth making, even if it has cost them - as it may have cost Seneca - their immortal soul. — James Romm