Quotes & Sayings About Self Worthiness
Enjoy reading and share 47 famous quotes about Self Worthiness with everyone.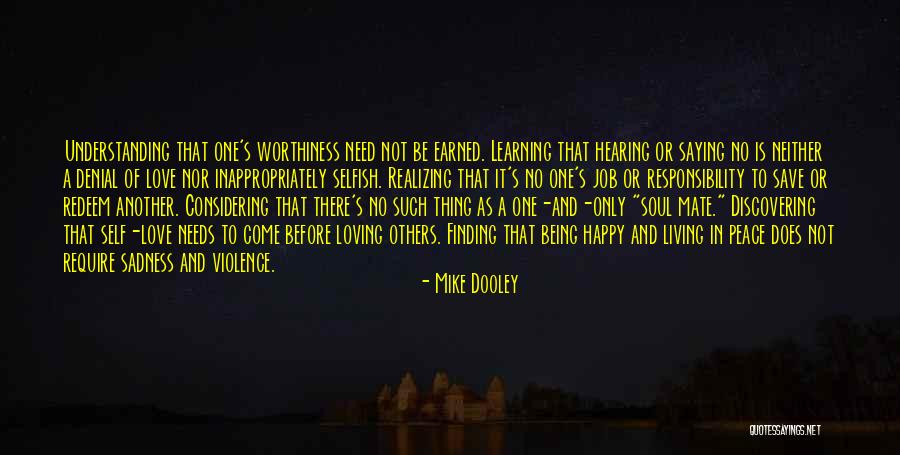 Understanding that one's worthiness need not be earned. Learning that hearing or saying no is neither a denial of love nor inappropriately selfish. Realizing that it's no one's job or responsibility to save or redeem another. Considering that there's no such thing as a one-and-only "soul mate." Discovering that self-love needs to come before loving others. Finding that being happy and living in peace does not require sadness and violence. — Mike Dooley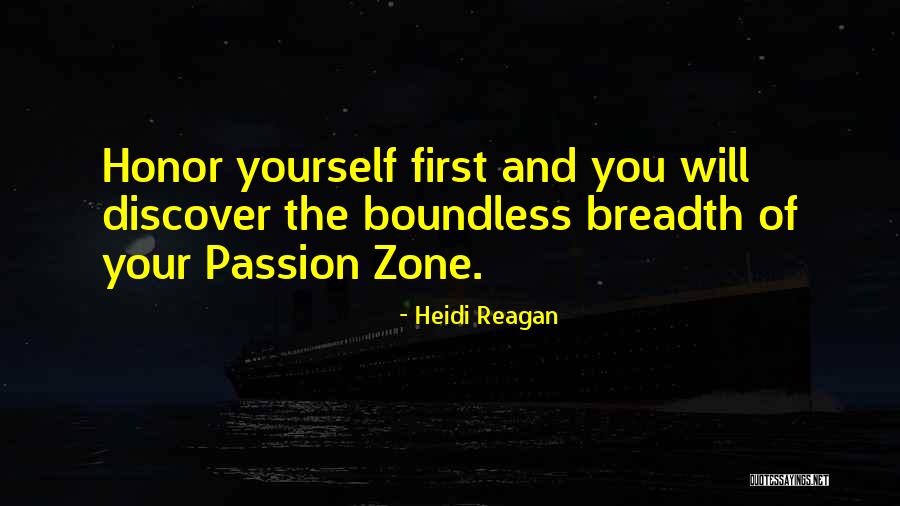 Honor yourself first and you will discover the boundless breadth of your Passion Zone. — Heidi Reagan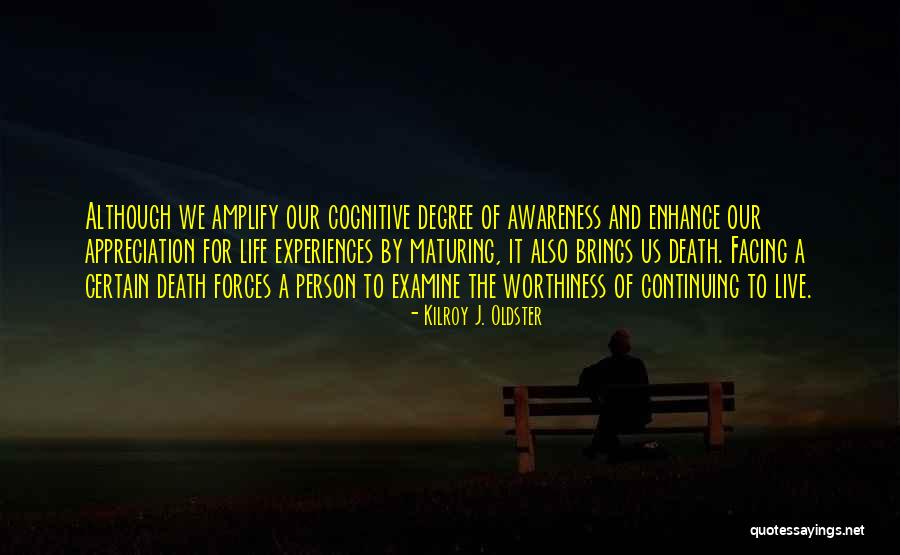 Although we amplify our cognitive degree of awareness and enhance our appreciation for life experiences by maturing, it also brings us death. Facing a certain death forces a person to examine the worthiness of continuing to live. — Kilroy J. Oldster
Most people think that once they lose the weight or make more money they will finally feel good about them themselves, but they are usually disappointed when they get there to find they don't feel better. This happens because real self-worth can't be earned. Real self-worth comes from understanding the truth about who you are and understanding that your value is infinite and absolute no matter what. This is the only way to peace. — Kimberly Giles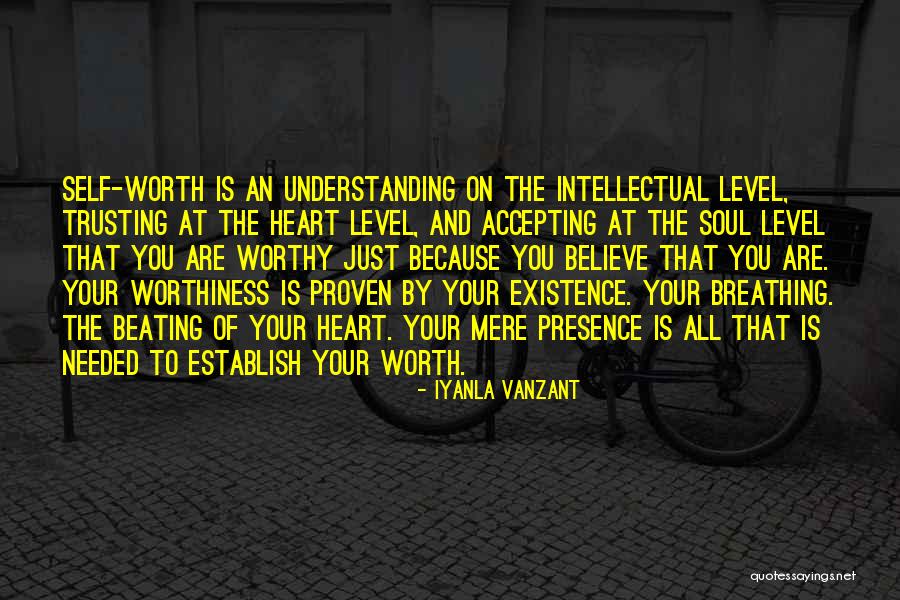 Self-worth is an understanding on the intellectual level, trusting at the heart level, and accepting at the soul level that you are worthy just because you believe that you are. Your worthiness is proven by your existence. Your breathing. The beating of your heart. Your mere presence is all that is needed to establish your worth. — Iyanla Vanzant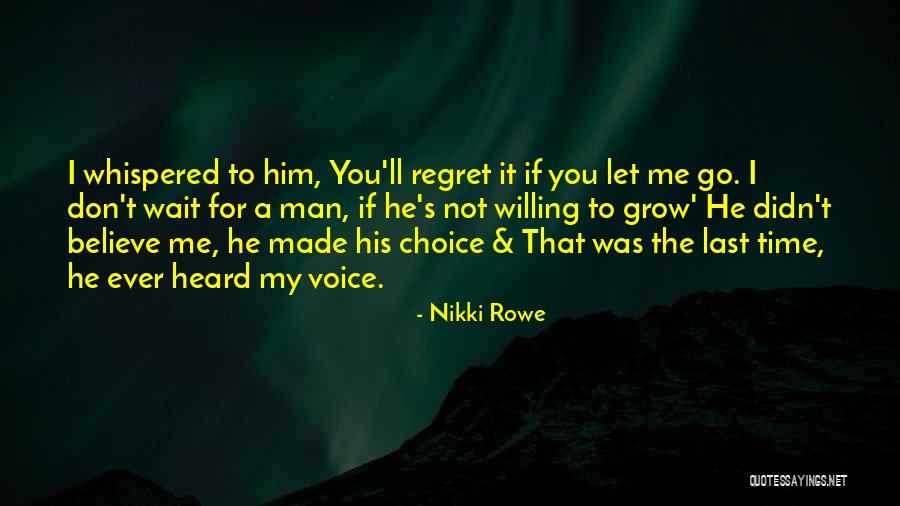 I whispered to him,
You'll regret it if you let me go.
I don't wait for a man, if he's not willing to grow'
He didn't believe me, he made his choice
&
That was the last time, he ever heard my voice. — Nikki Rowe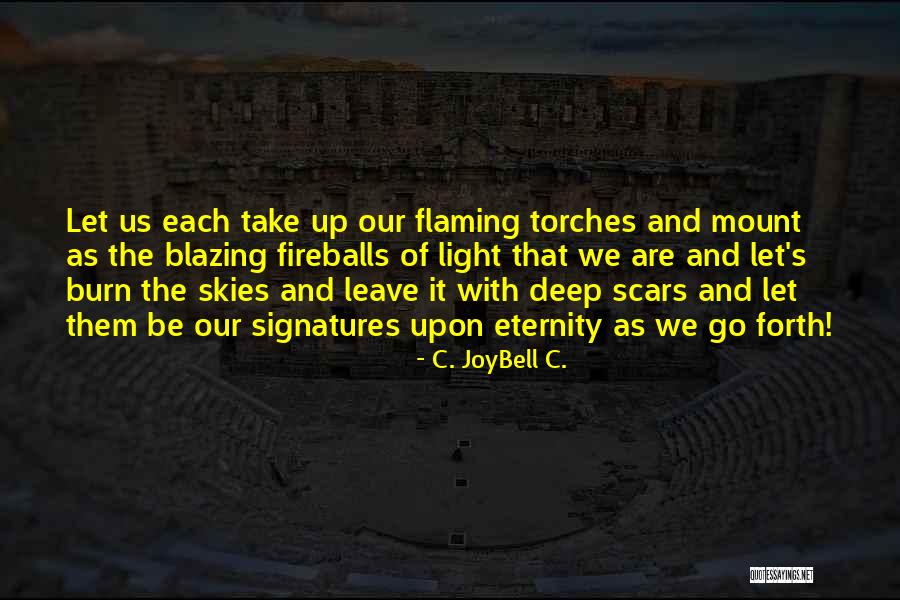 Let us each take up our flaming torches and mount as the blazing fireballs of light that we are and let's burn the skies and leave it with deep scars and let them be our signatures upon eternity as we go forth! — C. JoyBell C.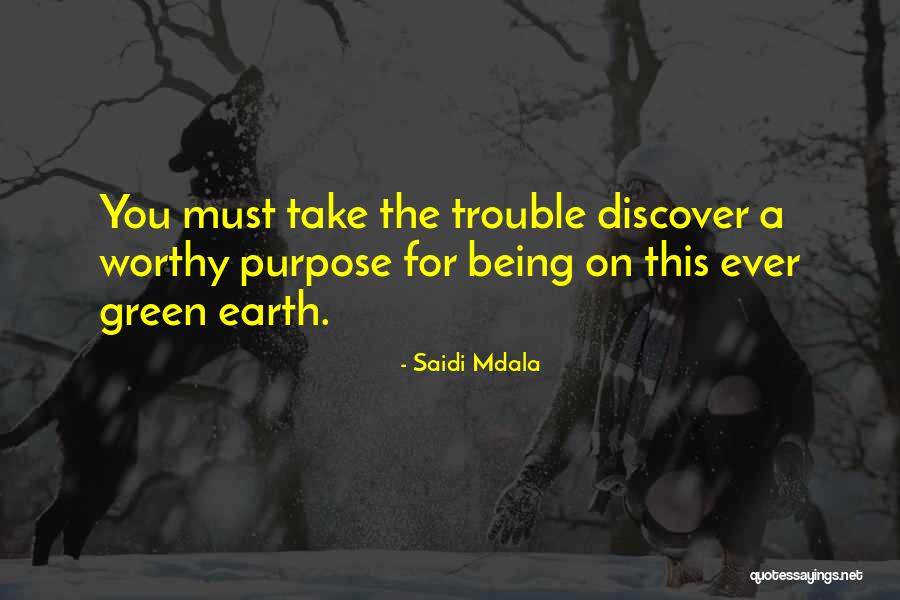 You must take the trouble discover a worthy purpose for being on this ever green earth. — Saidi Mdala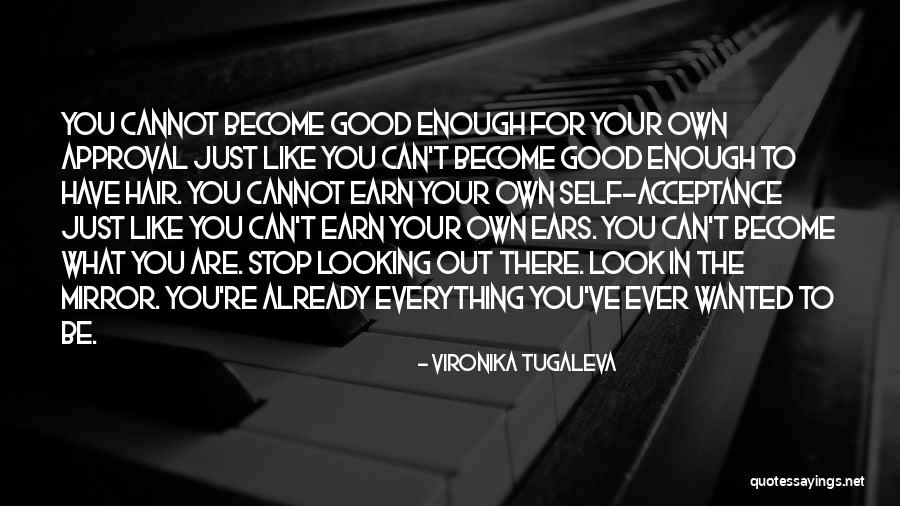 You cannot become good enough for your own approval just like you can't become good enough to have hair. You cannot earn your own self-acceptance just like you can't earn your own ears. You can't become what you are. Stop looking out there. Look in the mirror. You're already everything you've ever wanted to be. — Vironika Tugaleva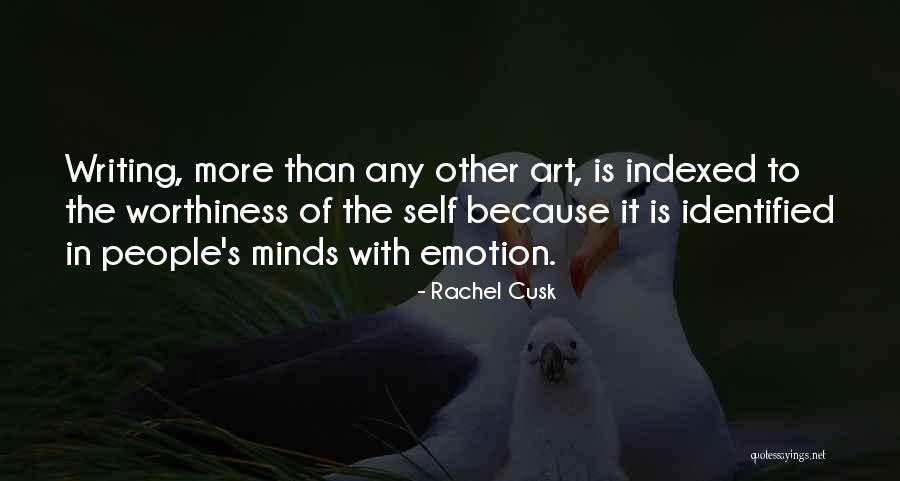 Writing, more than any other art, is indexed to the worthiness of the self because it is identified in people's minds with emotion. — Rachel Cusk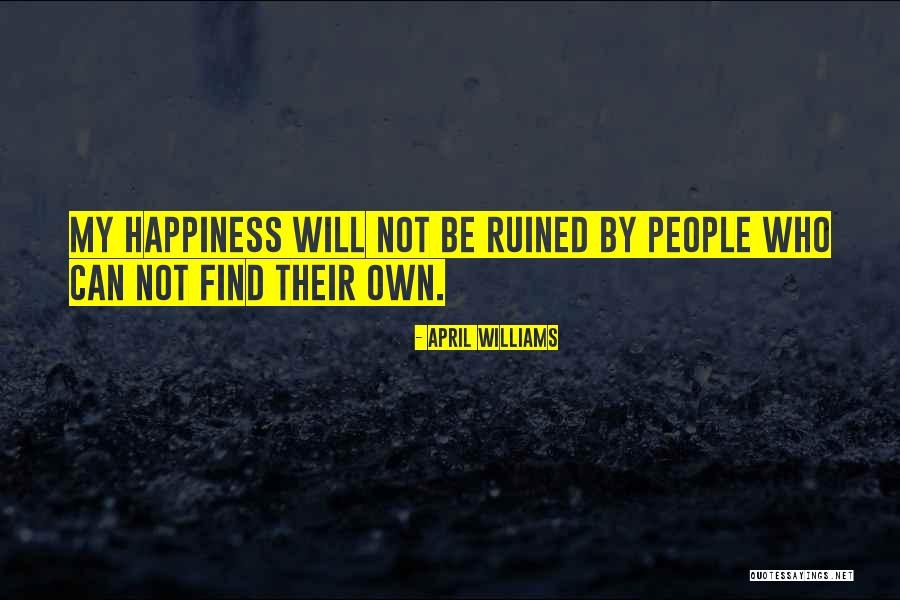 My happiness will not be ruined by people who can not find their own. — April WIlliams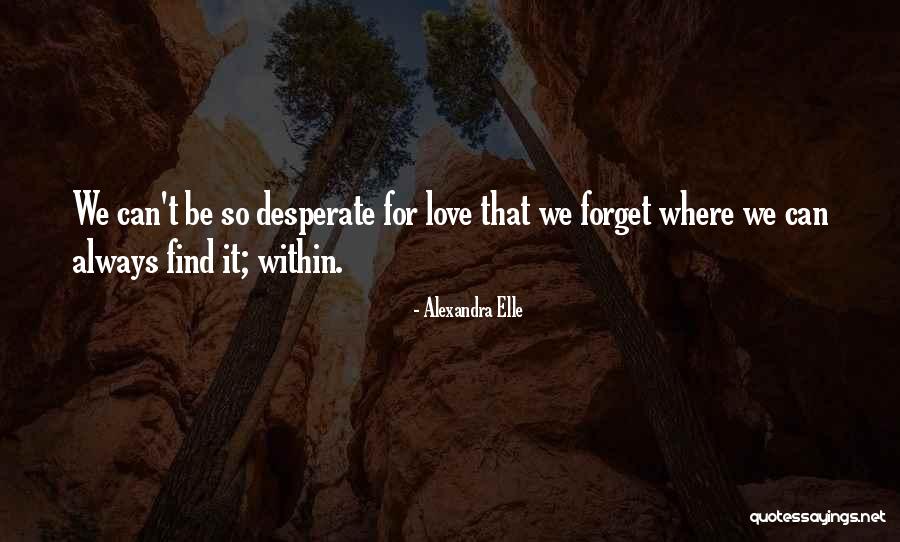 We can't be so desperate for love that we forget where we can always find it; within. — Alexandra Elle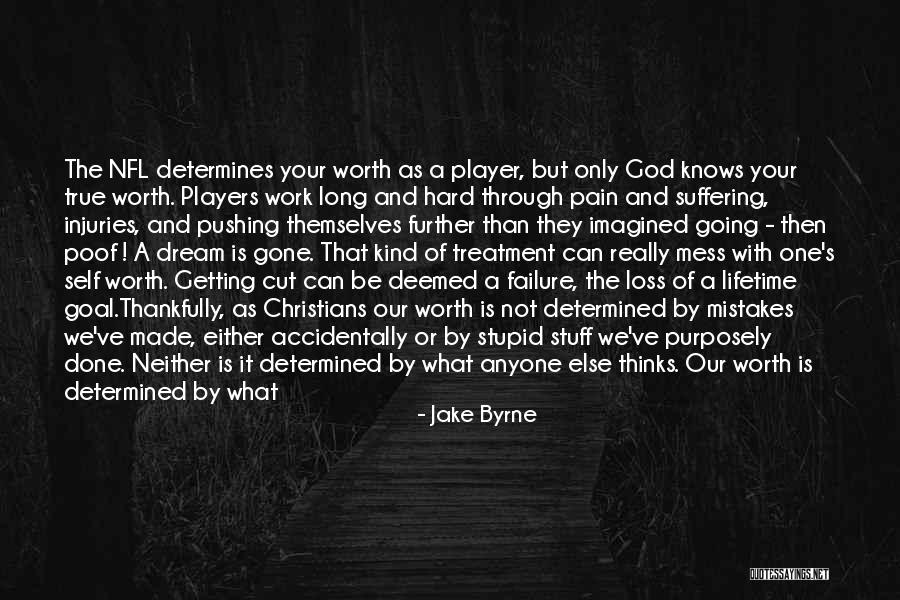 The NFL determines your worth as a player, but only God knows your true worth. Players work long and hard through pain and suffering, injuries, and pushing themselves further than they imagined going - then poof ! A dream is gone. That kind of treatment can really mess with one's self worth. Getting cut can be deemed a failure, the loss of a lifetime goal.
Thankfully, as Christians our worth is not determined by mistakes we've made, either accidentally or by stupid stuff we've purposely done. Neither is it determined by what anyone else thinks. Our worth is determined by what Jesus Christ has already done. — Jake Byrne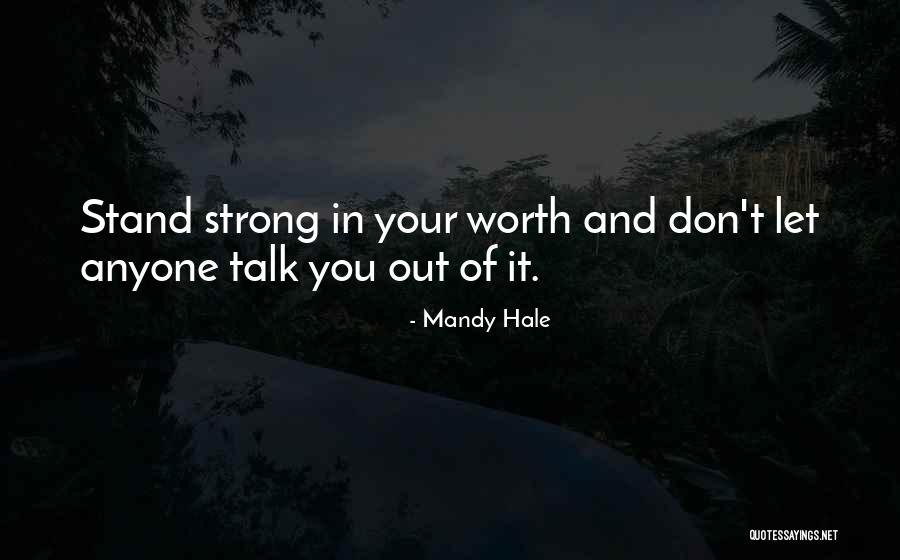 Stand strong in your worth and don't let anyone talk you out of it. — Mandy Hale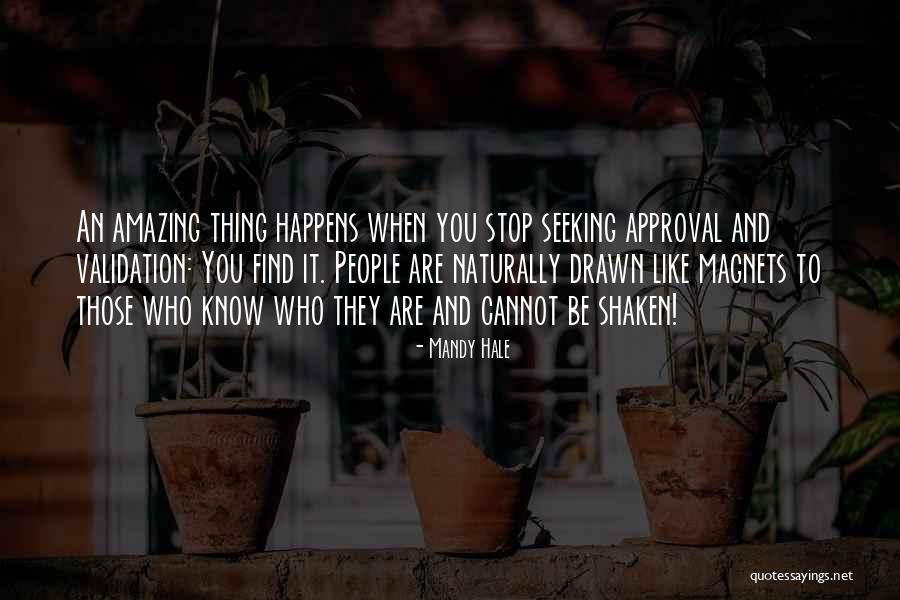 An amazing thing happens when you stop seeking approval and validation: You find it. People are naturally drawn like magnets to those who know who they are and cannot be shaken! — Mandy Hale
Some people might leave you,' he said, for once ignoring a joke in favor of something real. 'But it doesn't mean you're worth leaving. It doesn't mean that at all. — Veronica Roth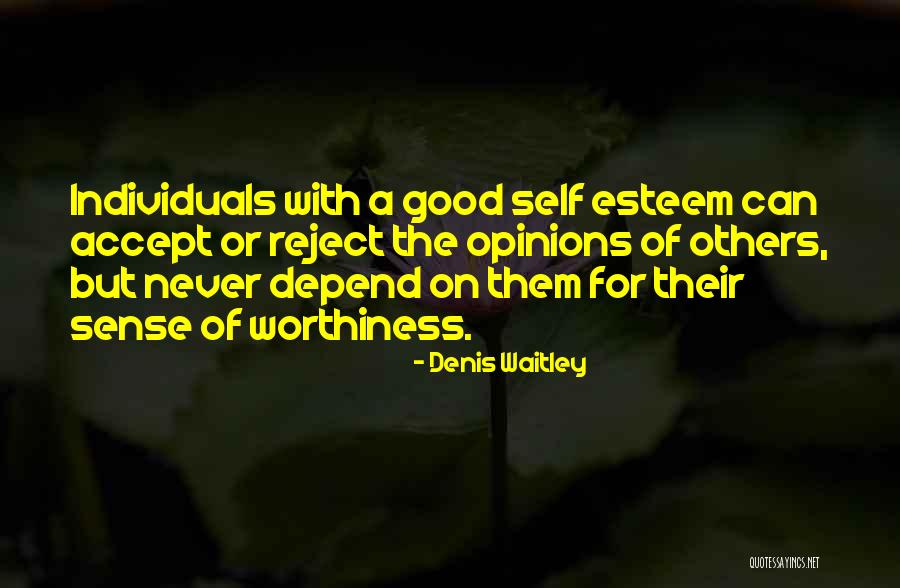 Individuals with a good self esteem can accept or reject the opinions of others, but never depend on them for their sense of worthiness. — Denis Waitley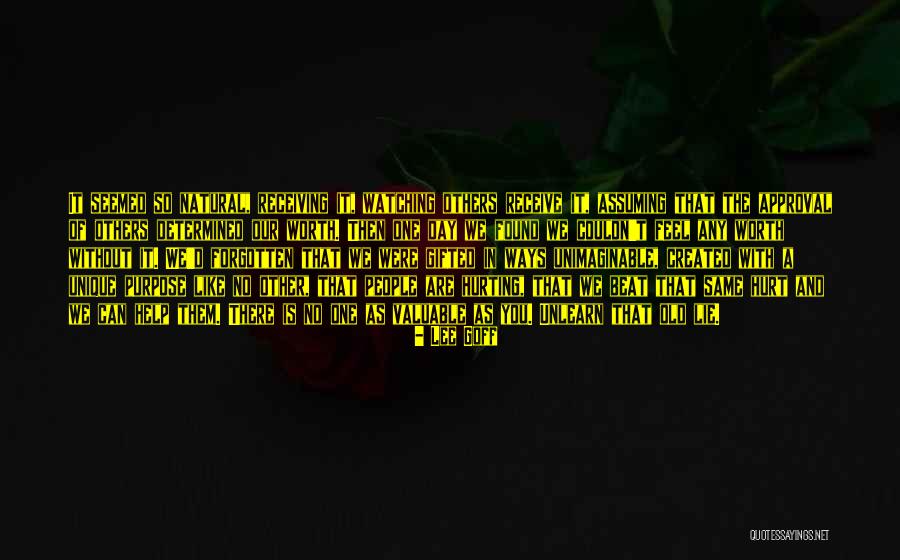 It seemed so natural, receiving it, watching others receive it, assuming that the approval of others determined our worth. Then one day we found we couldn't feel any worth without it. We'd forgotten that we were gifted in ways unimaginable, created with a unique purpose like no other, that people are hurting, that we beat that same hurt and we can help them. There is no one as valuable as you. Unlearn that old lie. — Lee Goff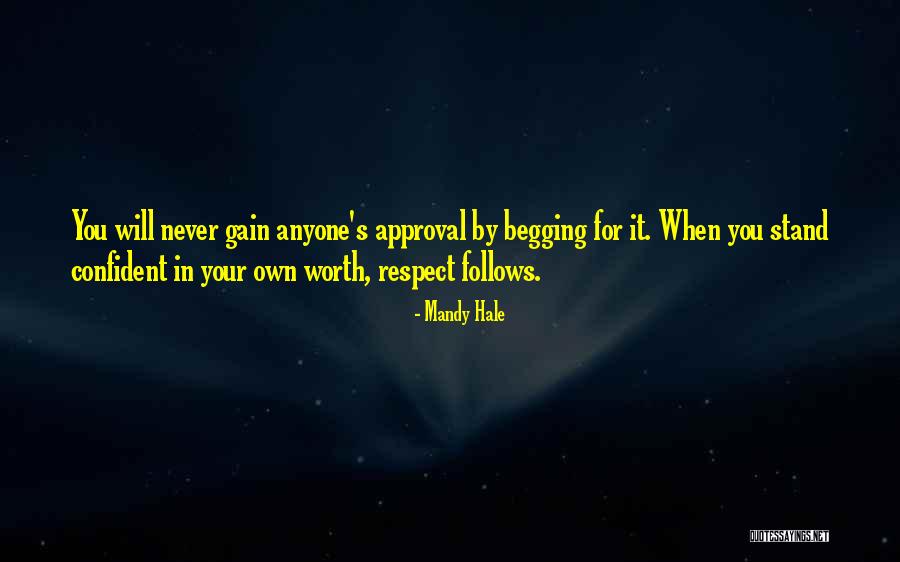 You will never gain anyone's approval by begging for it. When you stand confident in your own worth, respect follows. — Mandy Hale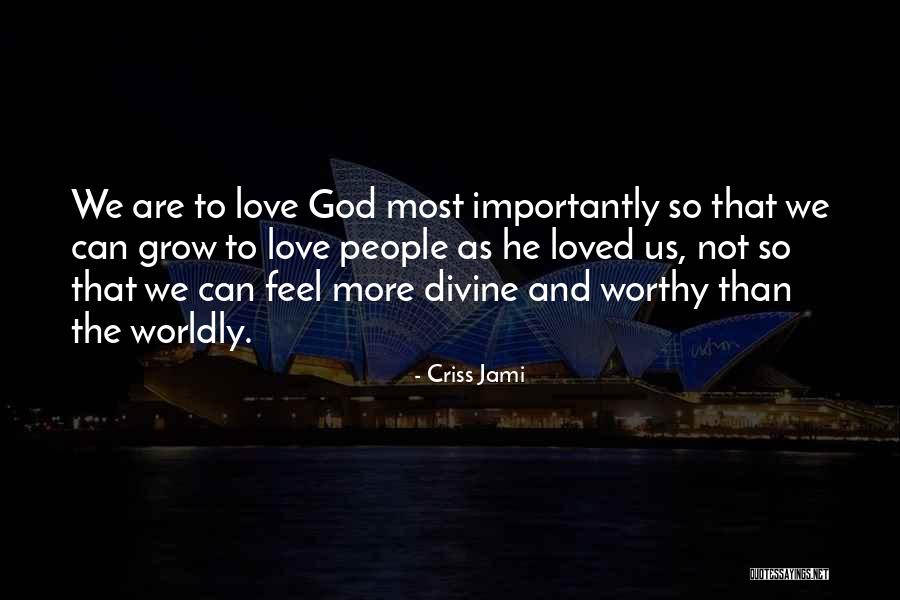 We are to love God most importantly so that we can grow to love people as he loved us, not so that we can feel more divine and worthy than the worldly. — Criss Jami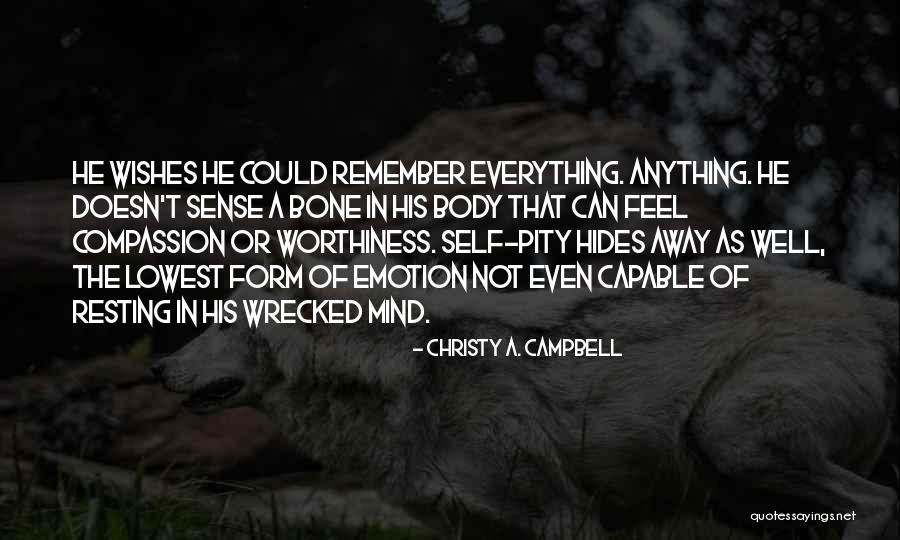 He wishes he could remember everything. Anything. He doesn't sense a bone in his body that can feel compassion or worthiness. Self-pity hides away as well, the lowest form of emotion not even capable of resting in his wrecked mind. — Christy A. Campbell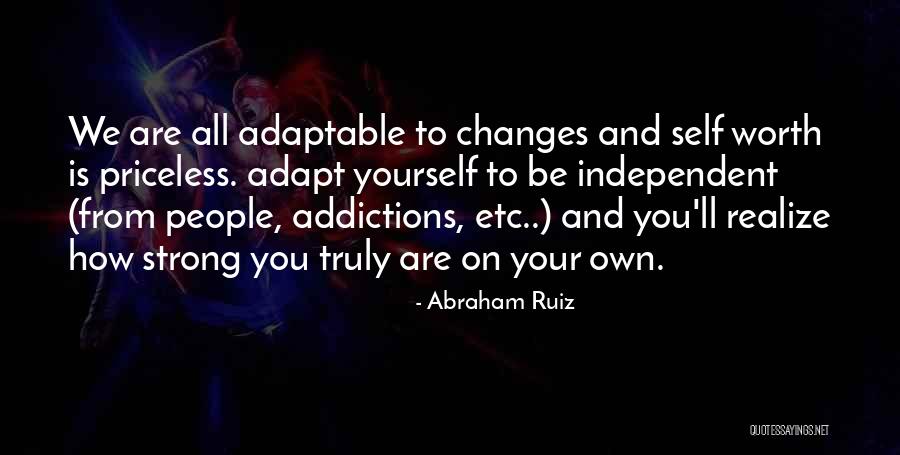 We are all adaptable to changes and self worth is priceless. adapt yourself to be independent (from people, addictions, etc..) and you'll realize how strong you truly are on your own. — Abraham Ruiz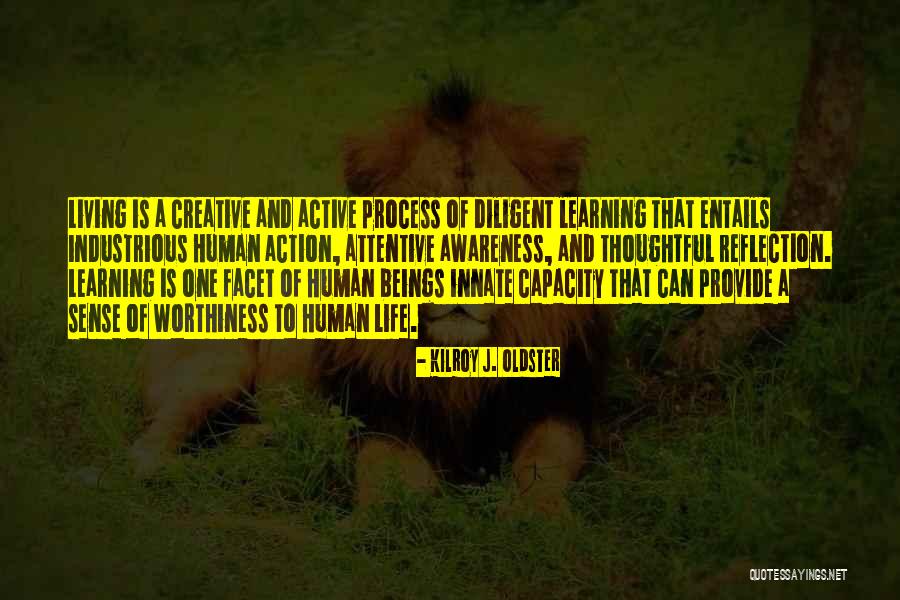 Living is a creative and active process of diligent learning that entails industrious human action, attentive awareness, and thoughtful reflection. Learning is one facet of human beings innate capacity that can provide a sense of worthiness to human life. — Kilroy J. Oldster
For most of us, the most common and unfortunate side effect of skin problems is isolation. We don't want to be seen the way we look. You can hide a lot of physical flaws, but not acne. It's right there, on the first thing people notice about us - our face. And it's hard for some of us to imagine that people can see the face - the PERSON - behind the acne. — Yancy Lael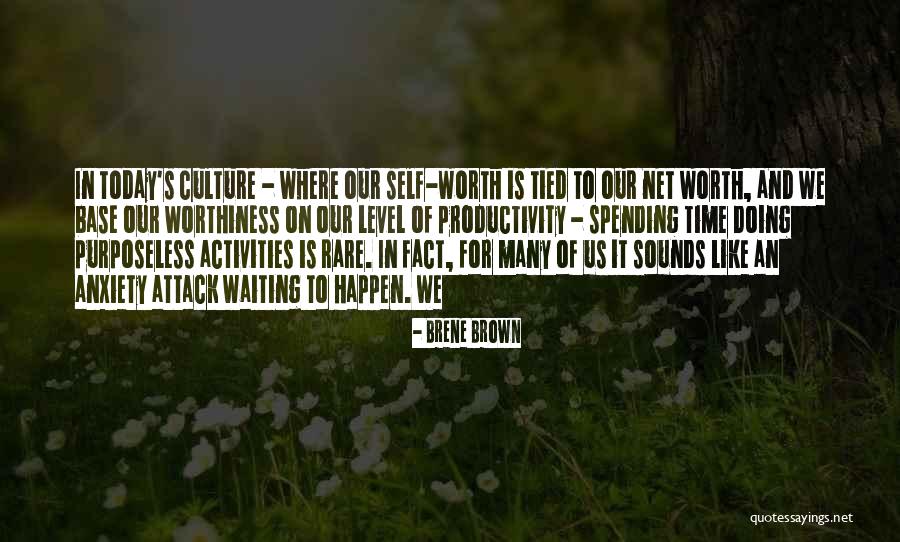 In today's culture - where our self-worth is tied to our net worth, and we base our worthiness on our level of productivity - spending time doing purposeless activities is rare. In fact, for many of us it sounds like an anxiety attack waiting to happen. We — Brene Brown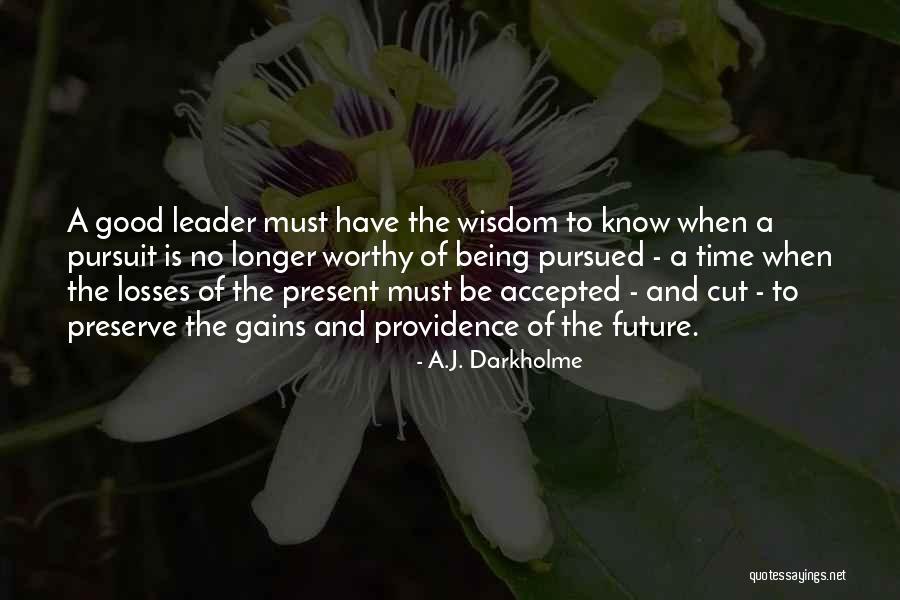 A good leader must have the wisdom to know when a pursuit is no longer worthy of being pursued - a time when the losses of the present must be accepted - and cut - to preserve the gains and providence of the future. — A.J. Darkholme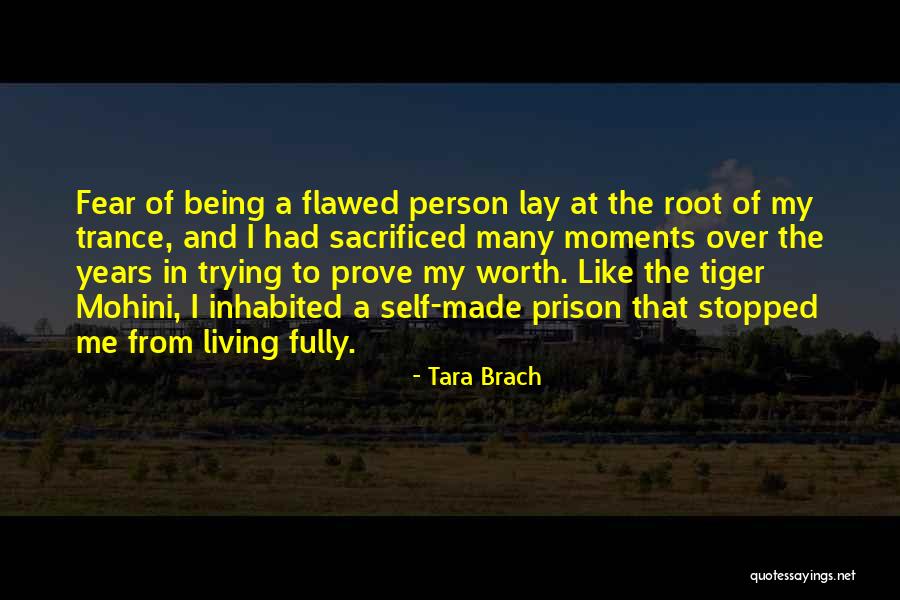 Fear of being a flawed person lay at the root of my trance, and I had sacrificed many moments over the years in trying to prove my worth. Like the tiger Mohini, I inhabited a self-made prison that stopped me from living fully. — Tara Brach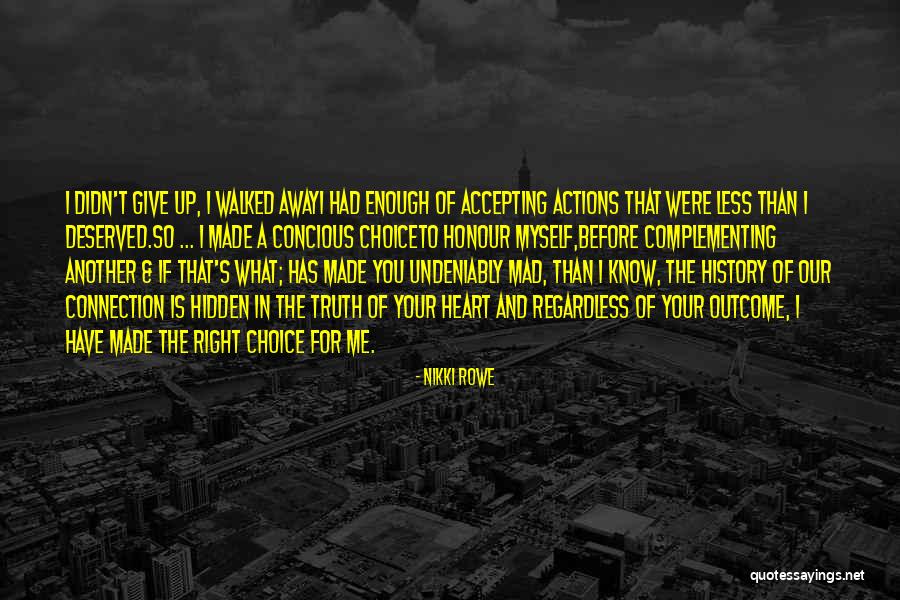 I didn't give up, I walked away
I had enough of accepting actions that were less than I deserved.
So ...
I made a concious choice
To honour myself,
Before complementing another
&
If that's what; has made you undeniably mad, Than I know, the history of our connection is hidden in the truth of your heart and regardless of your outcome, I have made the right choice for me. — Nikki Rowe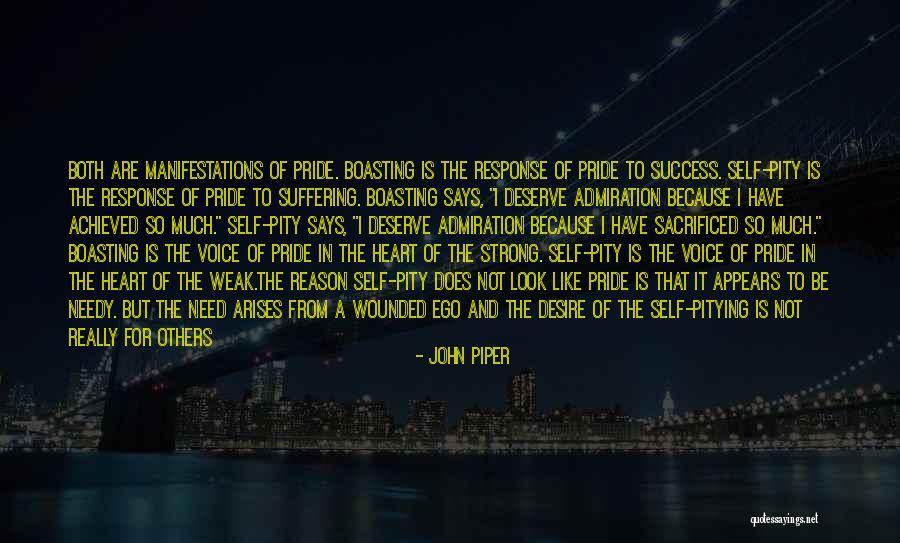 Both are manifestations of pride. Boasting is the response of pride to success. Self-pity is the response of pride to suffering. Boasting says, "I deserve admiration because I have achieved so much." Self-pity says, "I deserve admiration because I have sacrificed so much." Boasting is the voice of pride in the heart of the strong. Self-pity is the voice of pride in the heart of the weak.
The reason self-pity does not look like pride is that it appears to be needy. But the need arises from a wounded ego and the desire of the self-pitying is not really for others to see them as helpless, but heroes. The need self-pity feels does not come from a sense of unworthiness, but from a sense of unrecognized worthiness. It is the response of unapplauded pride. — John Piper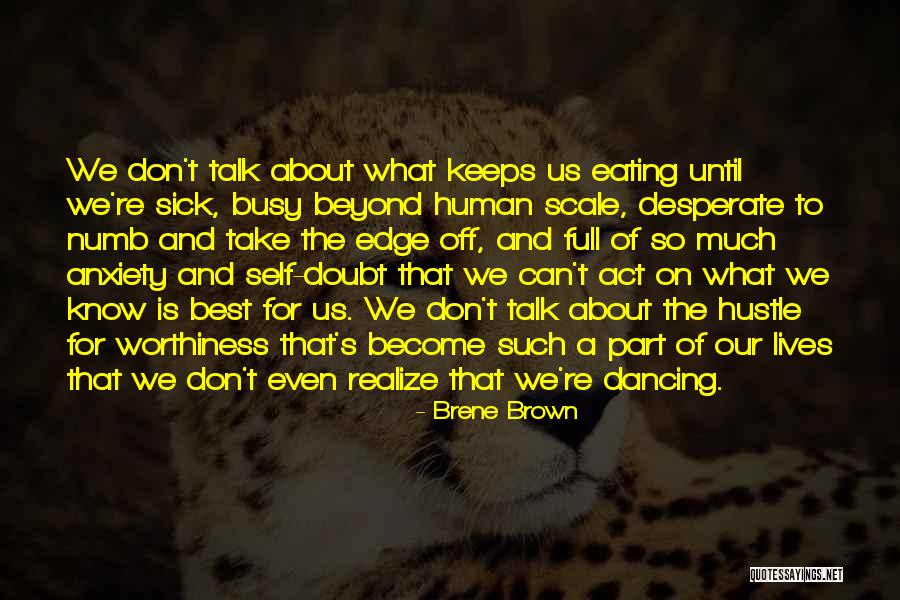 We don't talk about what keeps us eating until we're sick, busy beyond human scale, desperate to numb and take the edge off, and full of so much anxiety and self-doubt that we can't act on what we know is best for us. We don't talk about the hustle for worthiness that's become such a part of our lives that we don't even realize that we're dancing. — Brene Brown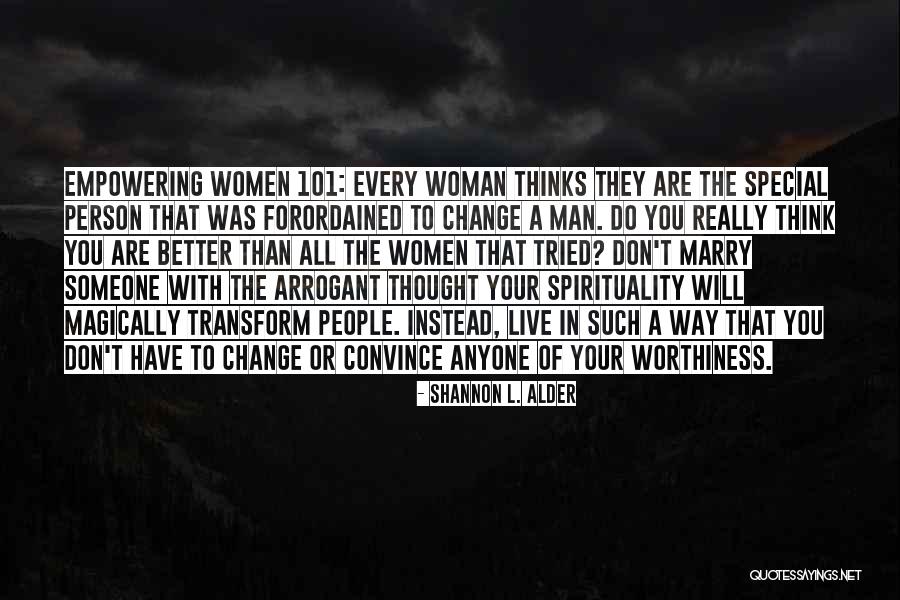 Empowering Women 101: Every woman thinks they are the special person that was forordained to change a man. Do you really think you are better than all the women that tried? Don't marry someone with the arrogant thought your spirituality will magically transform people. Instead, live in such a way that you don't have to change or convince anyone of your worthiness. — Shannon L. Alder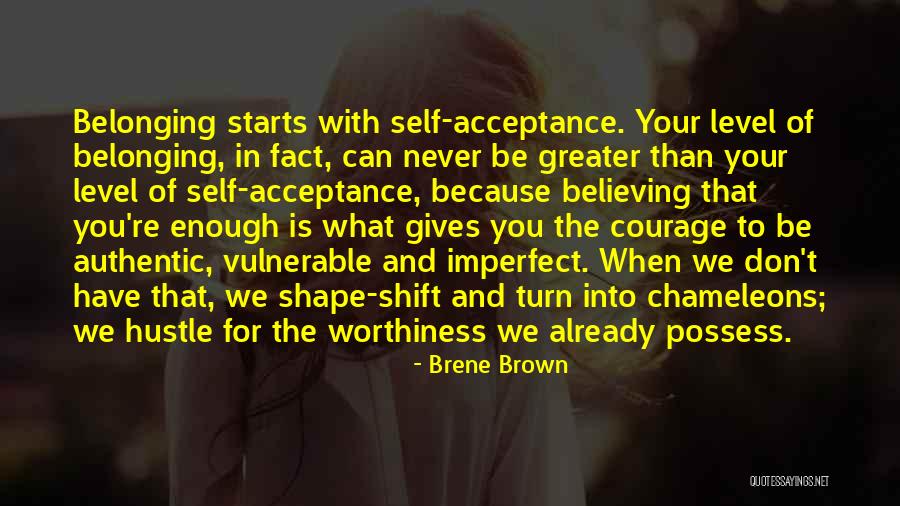 Belonging starts with self-acceptance. Your level of belonging, in fact, can never be greater than your level of self-acceptance, because believing that you're enough is what gives you the courage to be authentic, vulnerable and imperfect. When we don't have that, we shape-shift and turn into chameleons; we hustle for the worthiness we already possess. — Brene Brown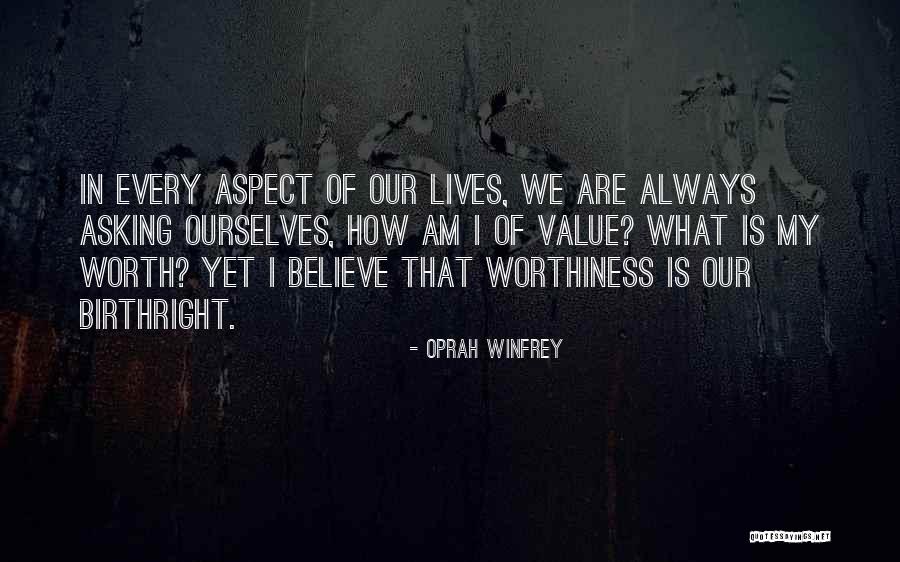 In every aspect of our lives, we are always asking ourselves, How am I of value? What is my worth? Yet I believe that worthiness is our birthright. — Oprah Winfrey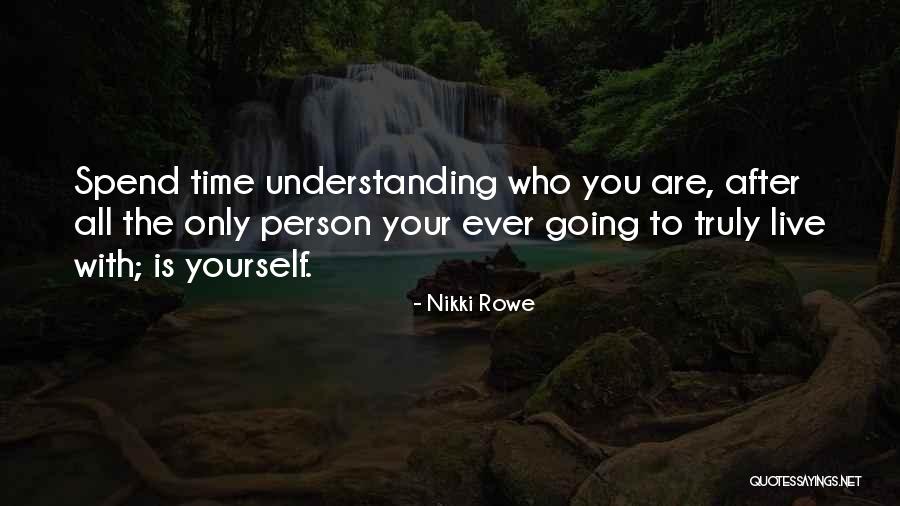 Spend time understanding who you are, after all the only person your ever going to truly live with; is yourself. — Nikki Rowe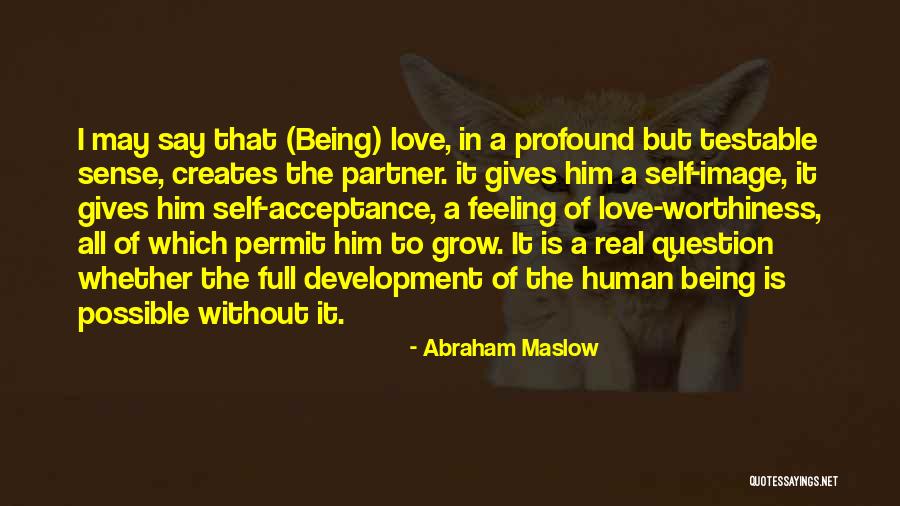 I may say that (Being) love, in a profound but testable sense, creates the partner. it gives him a self-image, it gives him self-acceptance, a feeling of love-worthiness, all of which permit him to grow. It is a real question whether the full development of the human being is possible without it. — Abraham Maslow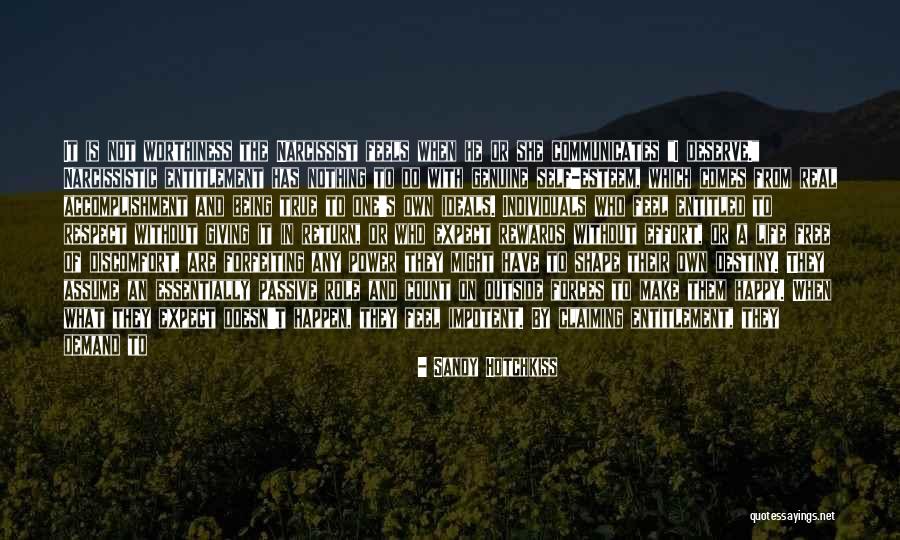 It is not worthiness the Narcissist feels when he or she communicates "I deserve." Narcissistic entitlement has nothing to do with genuine self-esteem, which comes from real accomplishment and being true to one's own ideals. Individuals who feel entitled to respect without giving it in return, or who expect rewards without effort, or a life free of discomfort, are forfeiting any power they might have to shape their own destiny. They assume an essentially passive role and count on outside forces to make them happy. When what they expect doesn't happen, they feel impotent. By claiming entitlement, they demand to live in the fantasy world of the one-year-old child. No wonder they're enraged.

Entitlement and the rage that comes with it are tip-offs to the arrest in healthy development that is narcissism. — Sandy Hotchkiss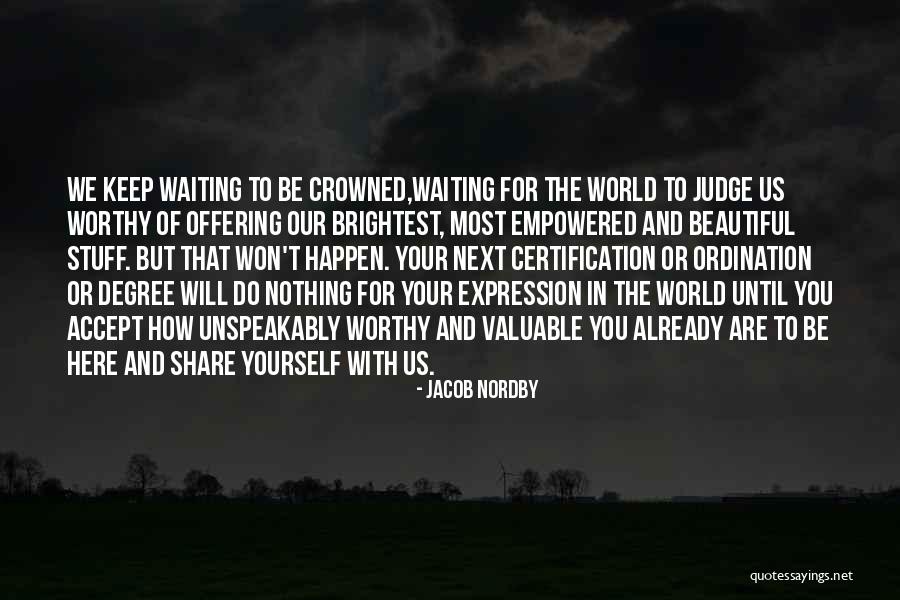 We keep waiting to be crowned,
Waiting for the world to judge us worthy of offering our brightest, most empowered and beautiful stuff.
But that won't happen.
Your next certification or ordination or degree will do nothing for your expression in the world until you accept how unspeakably worthy and valuable you already are to be here and share yourself with us. — Jacob Nordby
Where there is love, there will be an abundance of success and love. However, love is something within us. So focus on your own self-worthiness, and love will begin to blossom within you, around you, for you and for others in your life. — Vishwas Chavan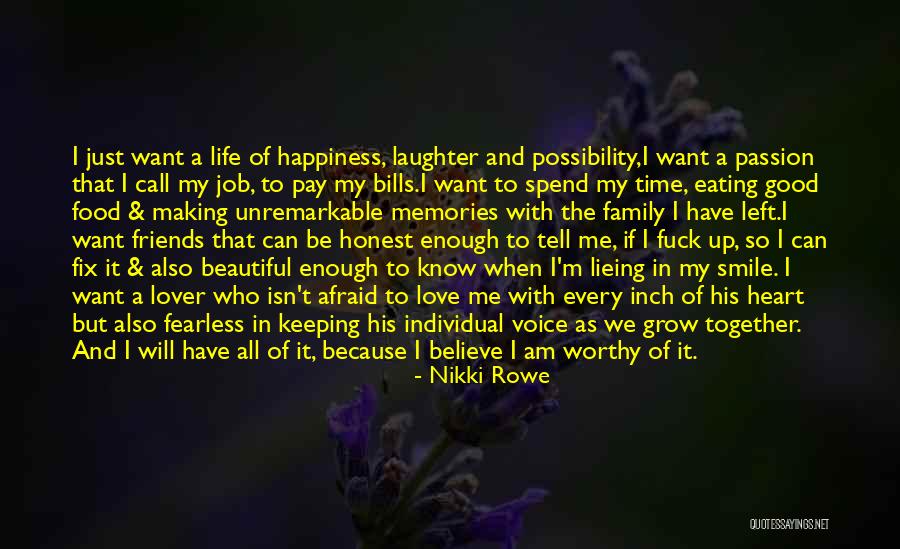 I just want a life of happiness, laughter and possibility,
I want a passion that I call my job, to pay my bills.
I want to spend my time, eating good food & making unremarkable memories with the family I have left.
I want friends that can be honest enough to tell me, if I fuck up, so I can fix it & also beautiful enough to know when I'm lieing in my smile.
I want a lover who isn't afraid to love me with every inch of his heart but also fearless in keeping his individual voice as we grow together.
And I will have all of it, because I believe I am worthy of it. — Nikki Rowe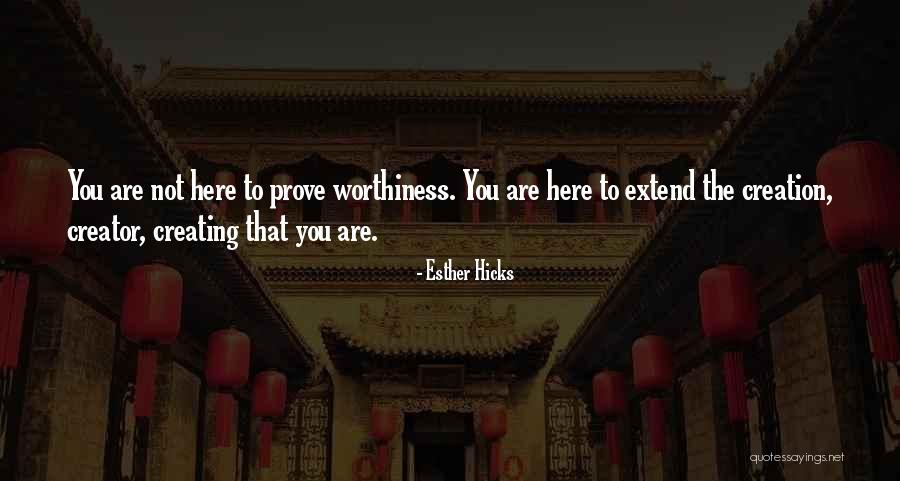 You are not here to prove worthiness. You are here to extend the creation, creator, creating that you are. — Esther Hicks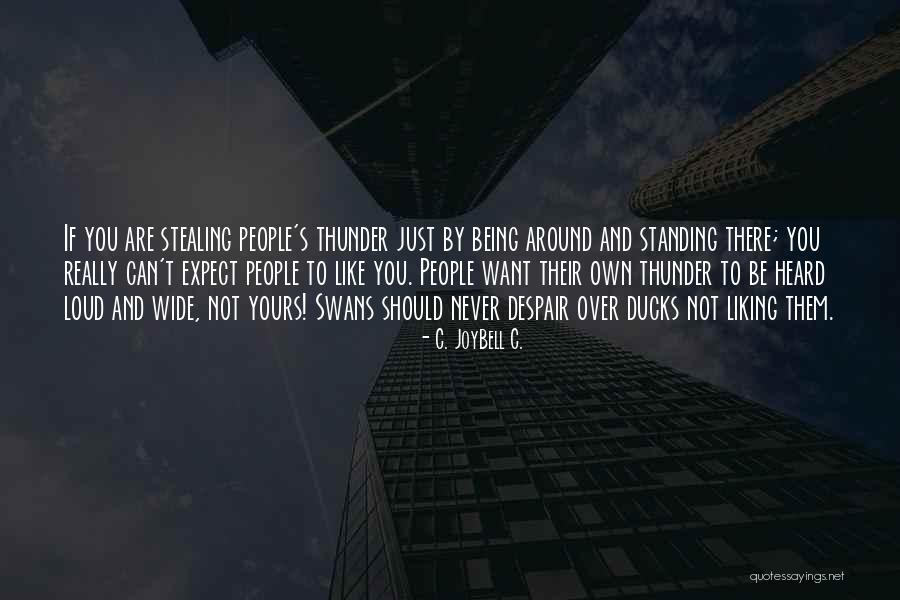 If you are stealing people's thunder just by being around and standing there; you really can't expect people to like you. People want their own thunder to be heard loud and wide, not yours! Swans should never despair over ducks not liking them. — C. JoyBell C.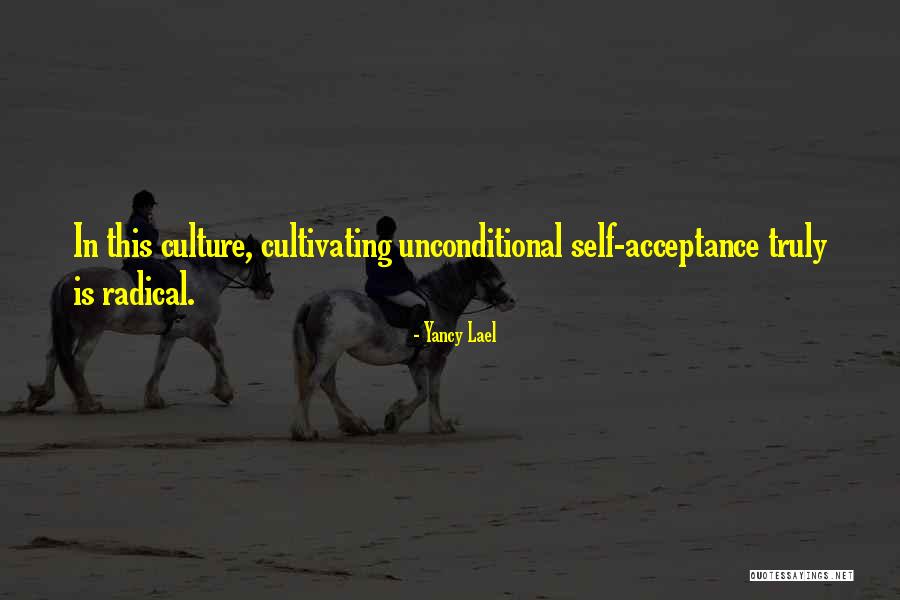 In this culture, cultivating unconditional self-acceptance truly is radical. — Yancy Lael
If Cinderella were given a single shining epiphany (instead of a fairy godmother), she would have realized: "This is my father's house. This is my father's estate. I am the rightful heiress to everything here!" then she would have said: "Get off of my property, take nothing with you, and never show your faces to me again! You ugly, bitter, insecure, envious witches!" And I'm sure she would have been happier, sooner! — C. JoyBell C.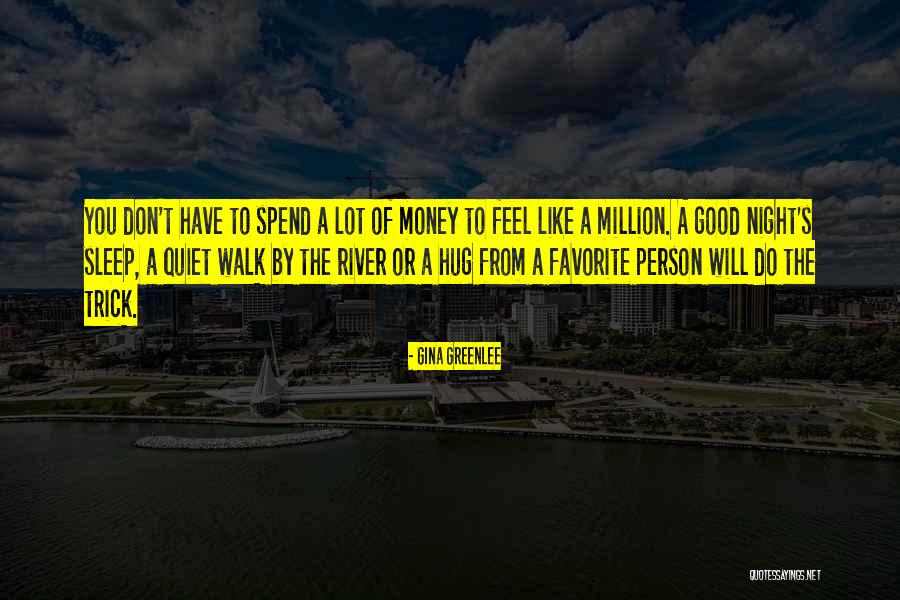 You don't have to spend a lot of money to feel like a million. A good night's sleep, a quiet walk by the river or a hug from a favorite person will do the trick. — Gina Greenlee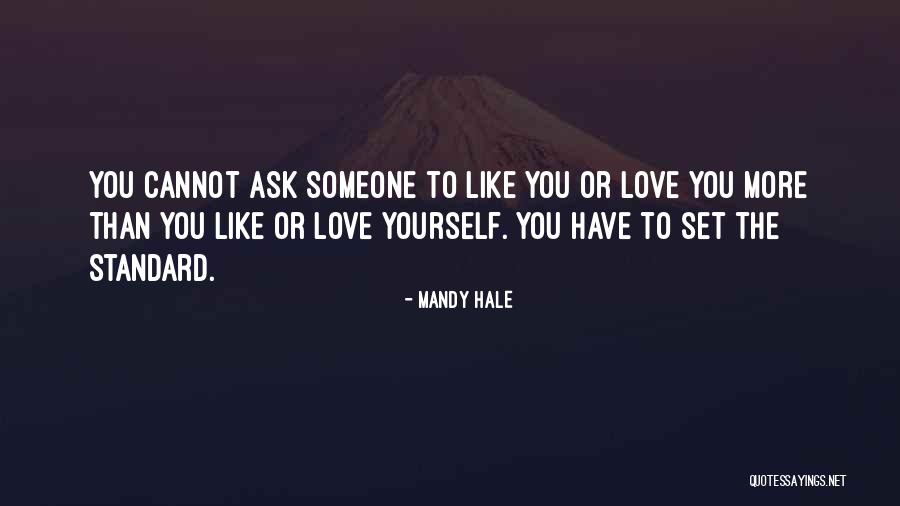 You cannot ask someone to like you or love you more than you like or love yourself. YOU have to set the standard. — Mandy Hale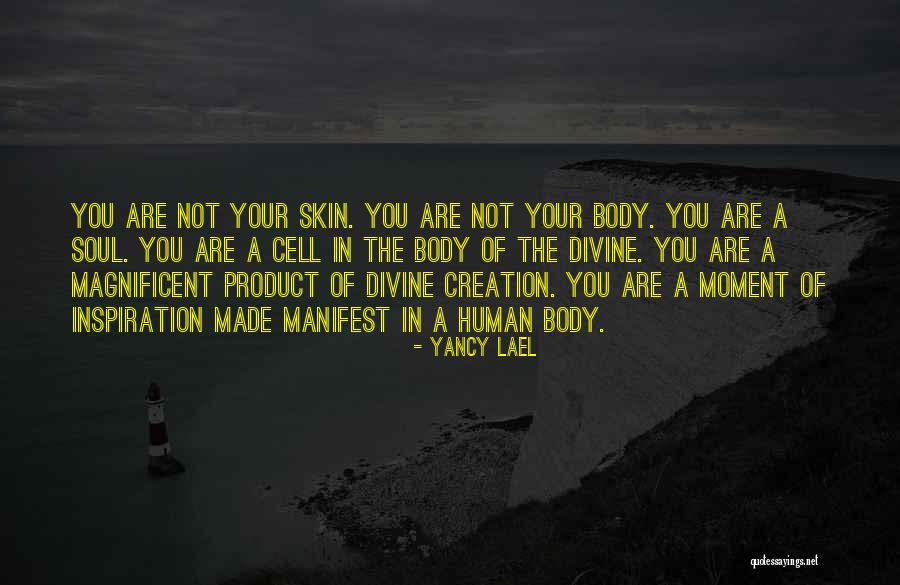 You are not your skin. You are not your body. You are a soul. You are a cell in the body of the Divine. You are a magnificent product of Divine Creation. You are a moment of inspiration made manifest in a human body. — Yancy Lael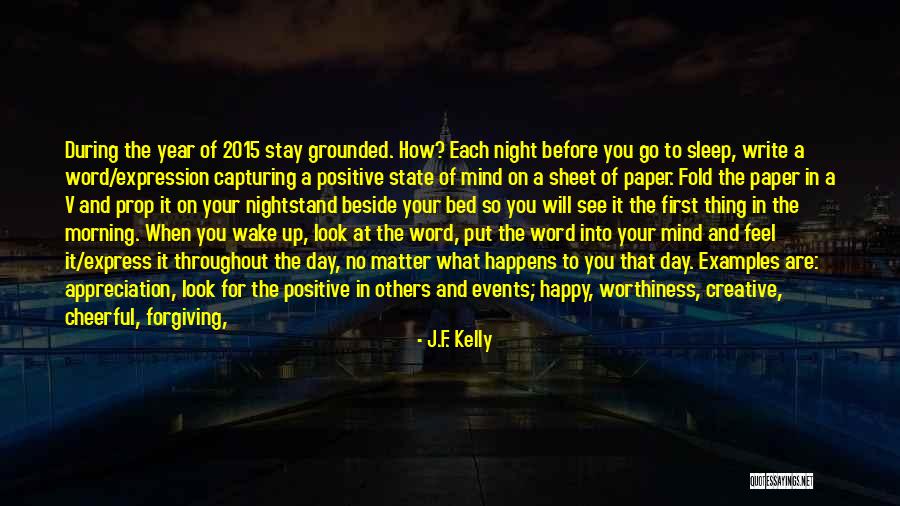 During the year of 2015 stay grounded. How? Each night before you go to sleep, write a word/expression capturing a positive state of mind on a sheet of paper. Fold the paper in a V and prop it on your nightstand beside your bed so you will see it the first thing in the morning.
When you wake up, look at the word, put the word into your mind and feel it/express it throughout the day, no matter what happens to you that day. Examples are: appreciation, look for the positive in others and events; happy, worthiness, creative, cheerful, forgiving, gratitude, letting go of your ego and focus on others, selfless, love, kindness, etc. — J.F. Kelly