Sad Life Inspirational Quotes & Sayings
Enjoy reading and share 63 famous quotes about Sad Life Inspirational with everyone.
Top Sad Life Inspirational Quotes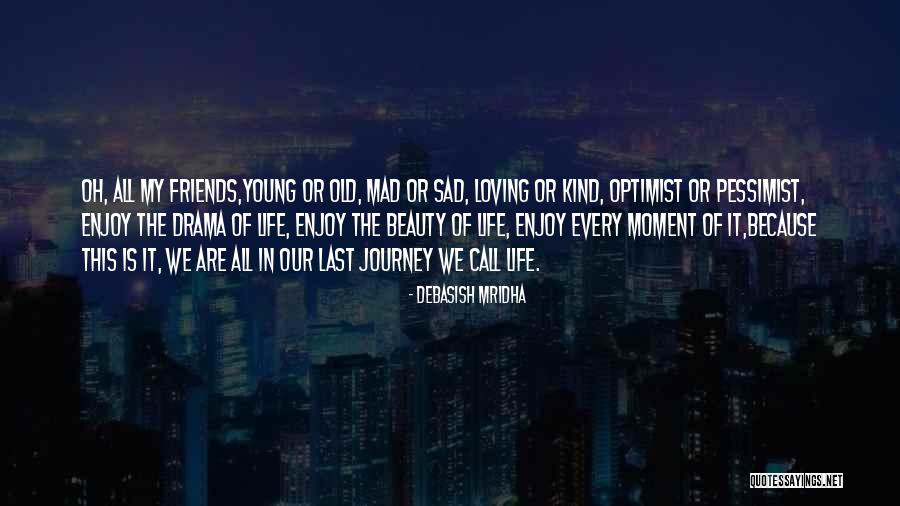 Oh, all my friends,
Young or old, mad or sad,
Loving or kind, optimist or pessimist,
Enjoy the drama of life,
enjoy the beauty of life,
enjoy every moment of it,
Because this is it,
We are all in our last journey
We call life. — Debasish Mridha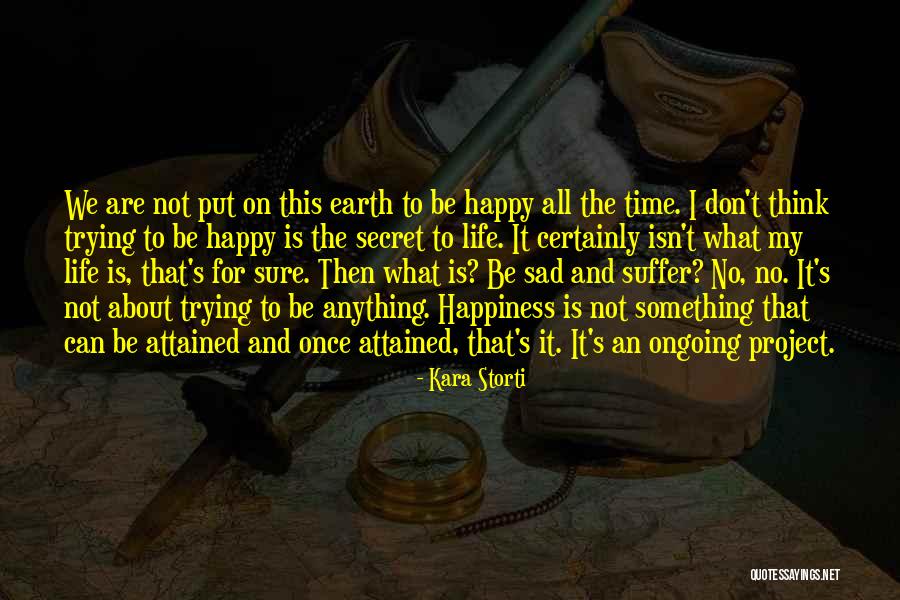 We are not put on this earth to be happy all the time. I don't think trying to be happy is the secret to life. It certainly isn't what my life is, that's for sure. Then what is? Be sad and suffer? No, no. It's not about trying to be anything. Happiness is not something that can be attained and once attained, that's it. It's an ongoing project. — Kara Storti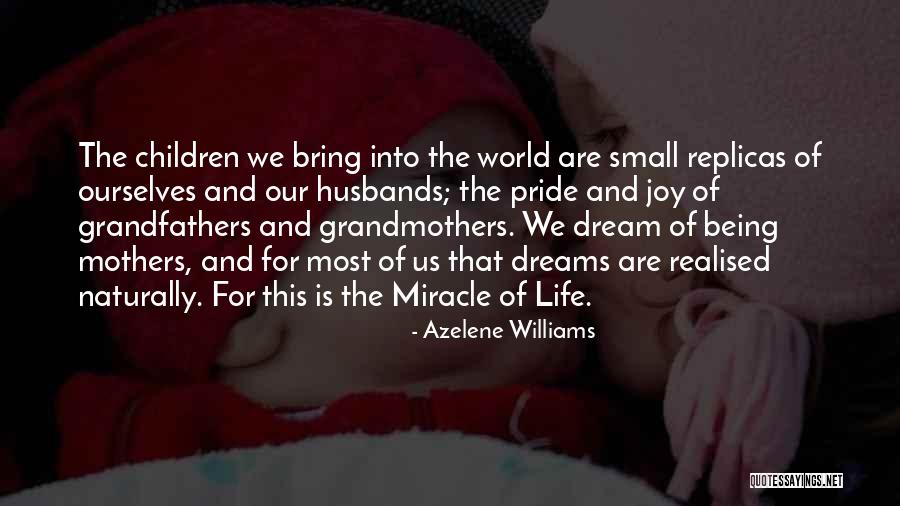 The children we bring into the world are small replicas of ourselves and our husbands; the pride and joy of grandfathers and grandmothers. We dream of being mothers, and for most of us that dreams are realised naturally. For this is the Miracle of Life. — Azelene Williams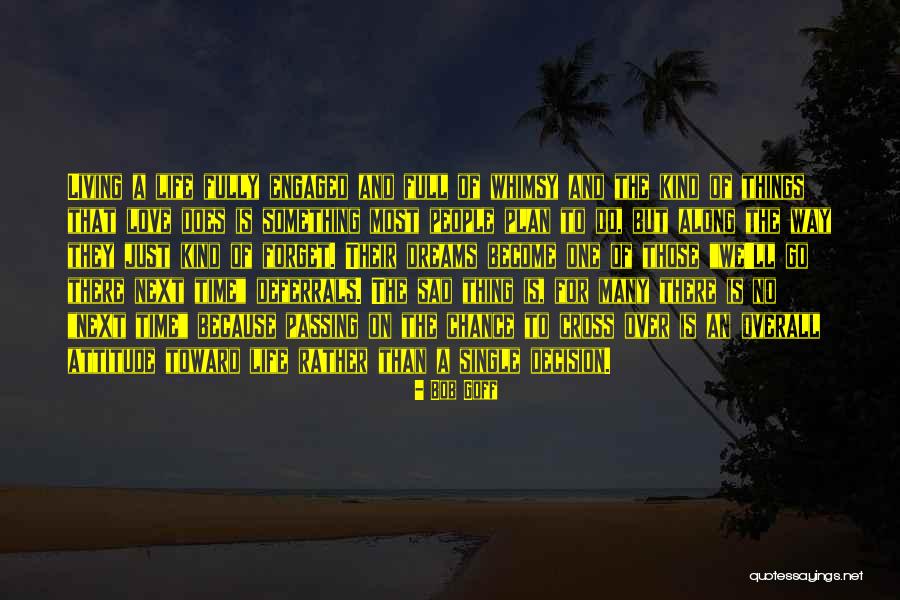 Living a life fully engaged and full of whimsy and the kind of things that love does is something most people plan to do, but along the way they just kind of forget. Their dreams become one of those "we'll go there next time" deferrals. The sad thing is, for many there is no "next time" because passing on the chance to cross over is an overall attitude toward life rather than a single decision. — Bob Goff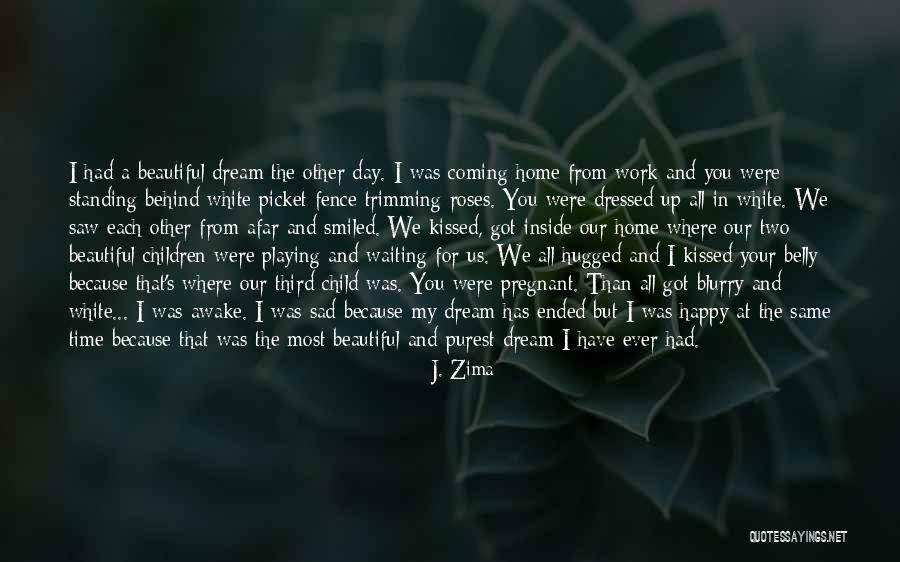 I had a beautiful dream the other day. I was coming home from work and you were standing behind white picket fence trimming roses. You were dressed up all in white. We saw each other from afar and smiled. We kissed, got inside our home where our two beautiful children were playing and waiting for us. We all hugged and I kissed your belly because that's where our third child was. You were pregnant. Than all got blurry and white... I was awake. I was sad because my dream has ended but I was happy at the same time because that was the most beautiful and purest dream I have ever had. — J. Zima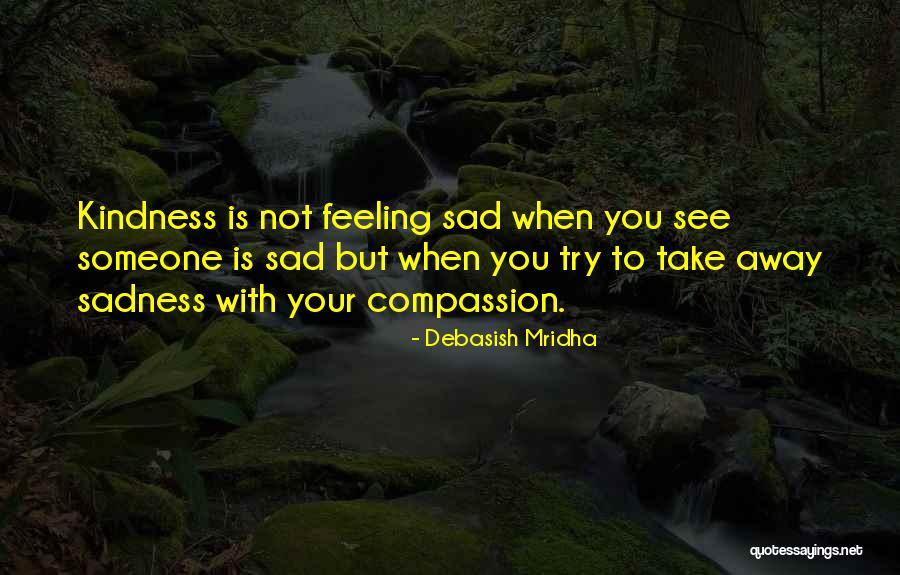 Kindness is not feeling sad when you see someone is sad but when you try to take away sadness with your compassion. — Debasish Mridha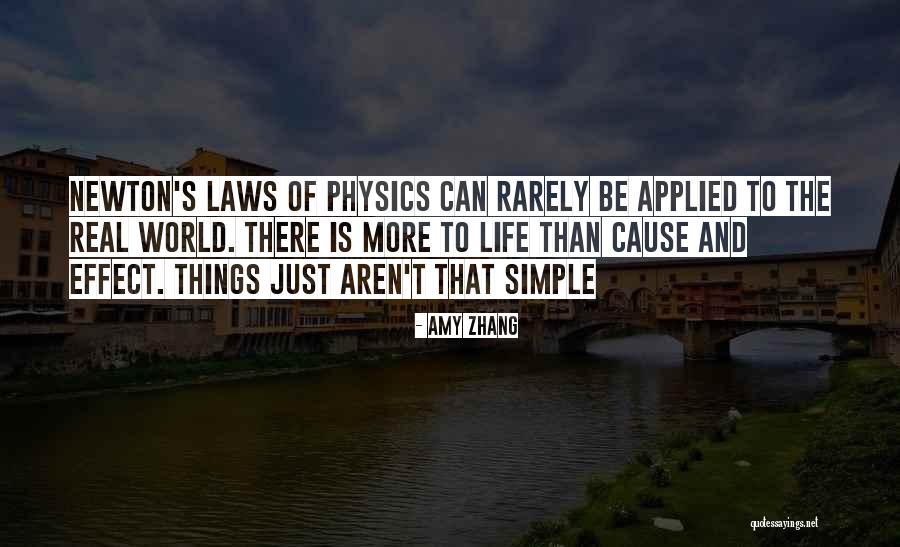 Newton's laws of physics can rarely be applied to the real world. There is more to life than cause and effect. Things just aren't that simple — Amy Zhang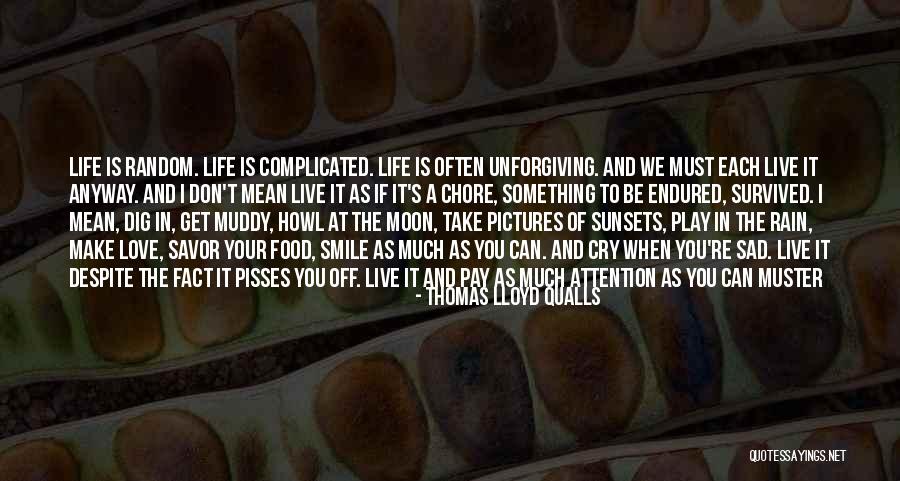 Life is random. Life is complicated. Life is often unforgiving. And we must each live it anyway. And I don't mean live it as if it's a chore, something to be endured, survived. I mean, dig in, get muddy, howl at the moon, take pictures of sunsets, play in the rain, make love, savor your food, smile as much as you can. And cry when you're sad. Live it despite the fact it pisses you off. Live it and pay as much attention as you can muster — Thomas Lloyd Qualls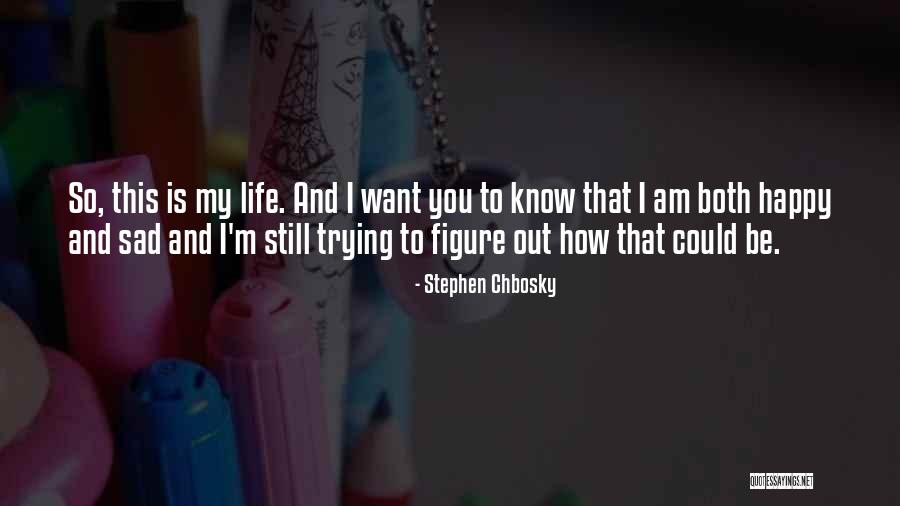 So, this is my life. And I want you to know that I am both happy and sad and I'm still trying to figure out how that could be. — Stephen Chbosky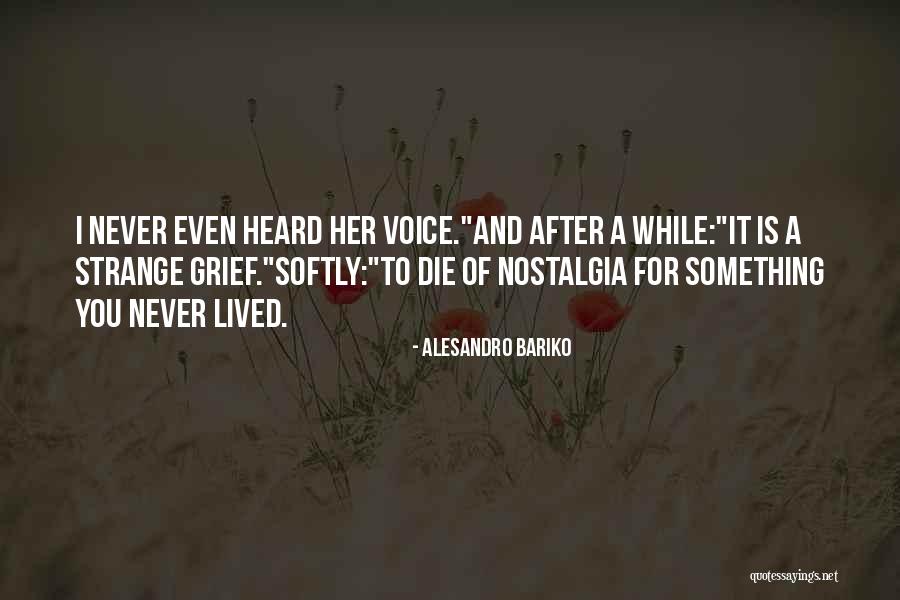 I never even heard her voice."
And after a while:
"It is a strange grief."
Softly:
"To die of nostalgia for something you never lived. — Alesandro Bariko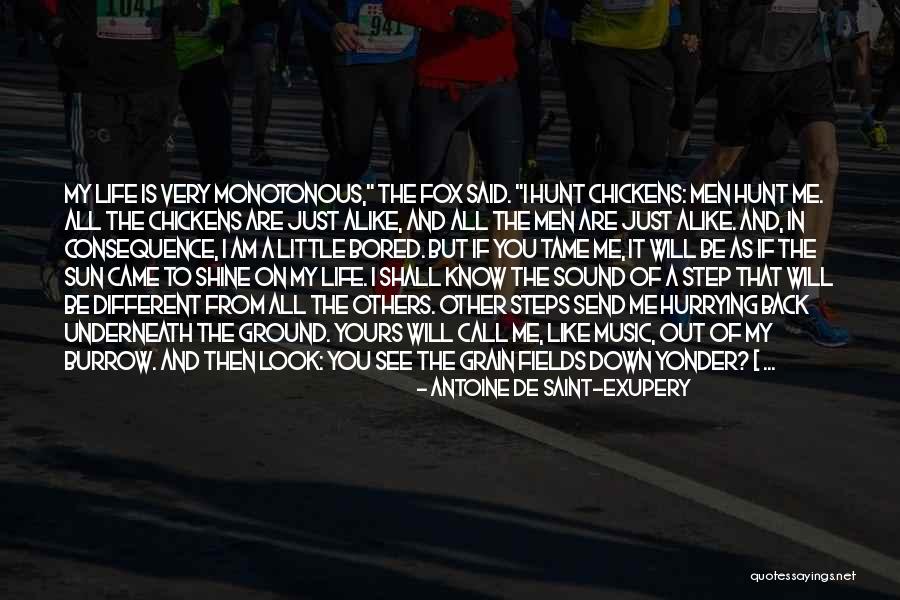 My life is very monotonous," the fox said. "I hunt chickens: men hunt me. All the chickens are just alike, and all the men are just alike. And, in consequence, I am a little bored. But if you tame me, it will be as if the sun came to shine on my life. I shall know the sound of a step that will be different from all the others. Other steps send me hurrying back underneath the ground. Yours will call me, like music, out of my burrow. And then look: you see the grain fields down yonder? [ ... ] The wheat fields have nothing to say to me. And that is sad. But you have hair that is the color of gold. Think how wonderful that will be when you have tamed me! The grain, which is also golden, will bring me back to the thought of you. And I shall love to listen to the wheat in the wind ... — Antoine De Saint-Exupery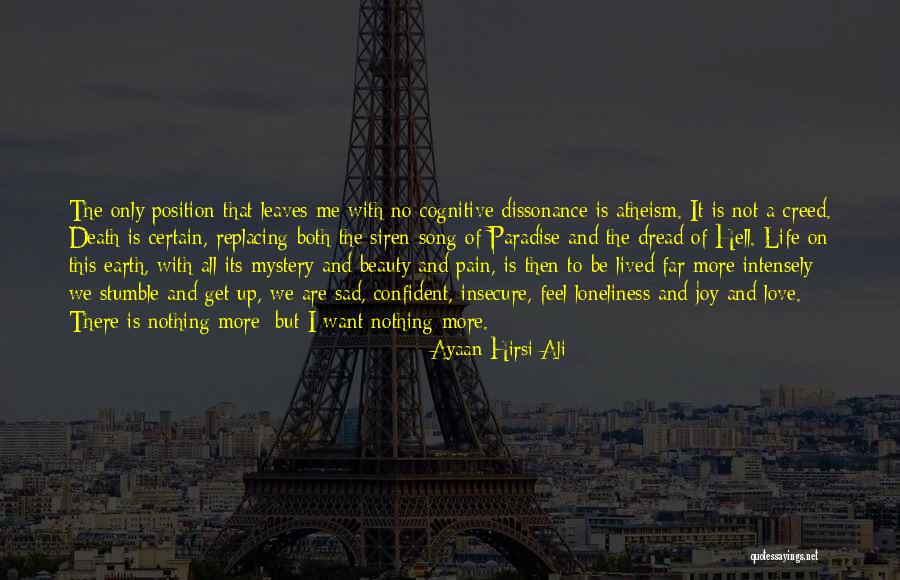 The only position that leaves me with no cognitive dissonance is atheism. It is not a creed. Death is certain, replacing both the siren-song of Paradise and the dread of Hell. Life on this earth, with all its mystery and beauty and pain, is then to be lived far more intensely: we stumble and get up, we are sad, confident, insecure, feel loneliness and joy and love. There is nothing more; but I want nothing more. — Ayaan Hirsi Ali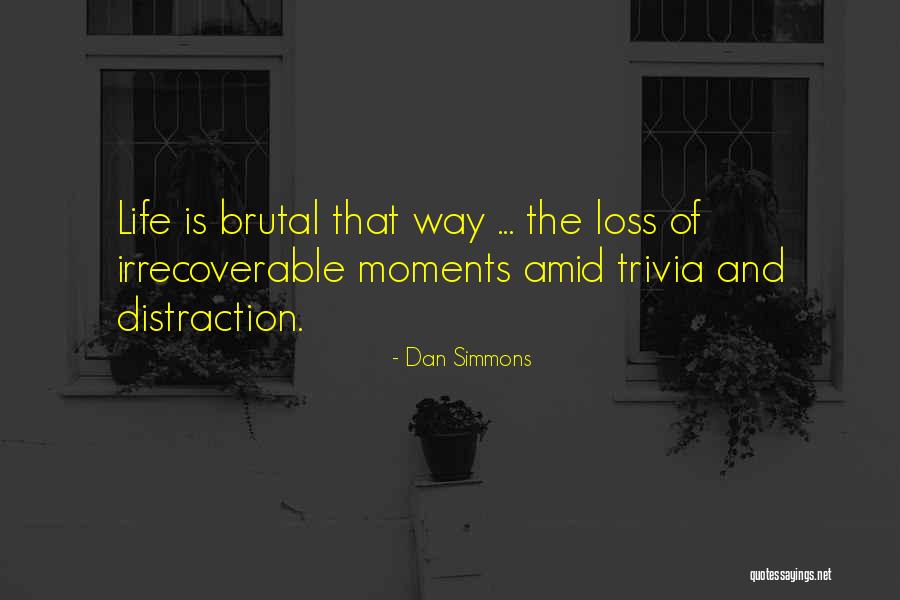 Life is brutal that way ... the loss of irrecoverable moments amid trivia and distraction. — Dan Simmons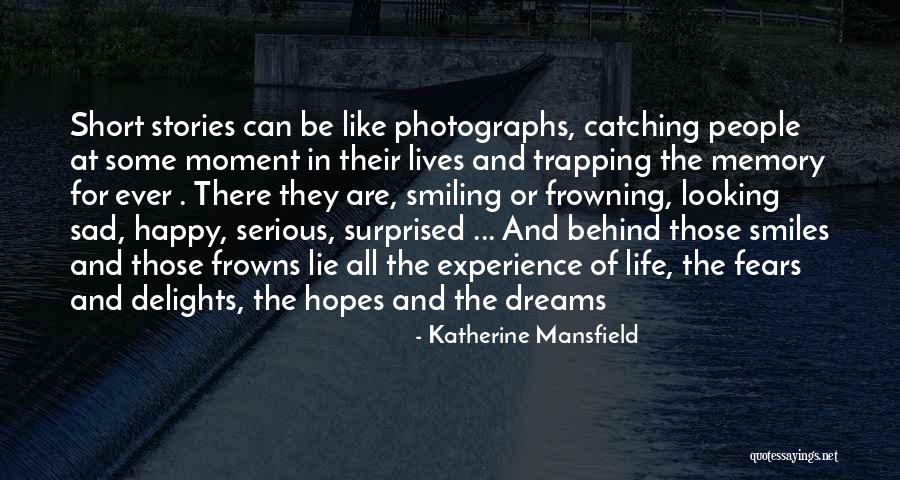 Short stories can be like photographs, catching people at some moment in their lives and trapping the memory for ever . There they are, smiling or frowning, looking sad, happy, serious, surprised ... And behind those smiles and those frowns lie all the experience of life, the fears and delights, the hopes and the dreams — Katherine Mansfield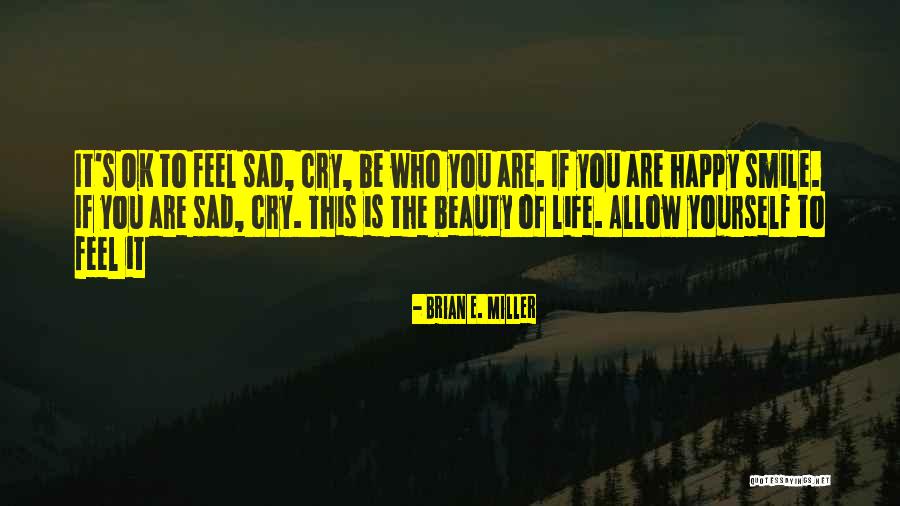 It's OK to feel sad, cry, be who you are. If you are happy smile. If you are sad, cry. This is the beauty of life. Allow yourself to feel it — Brian E. Miller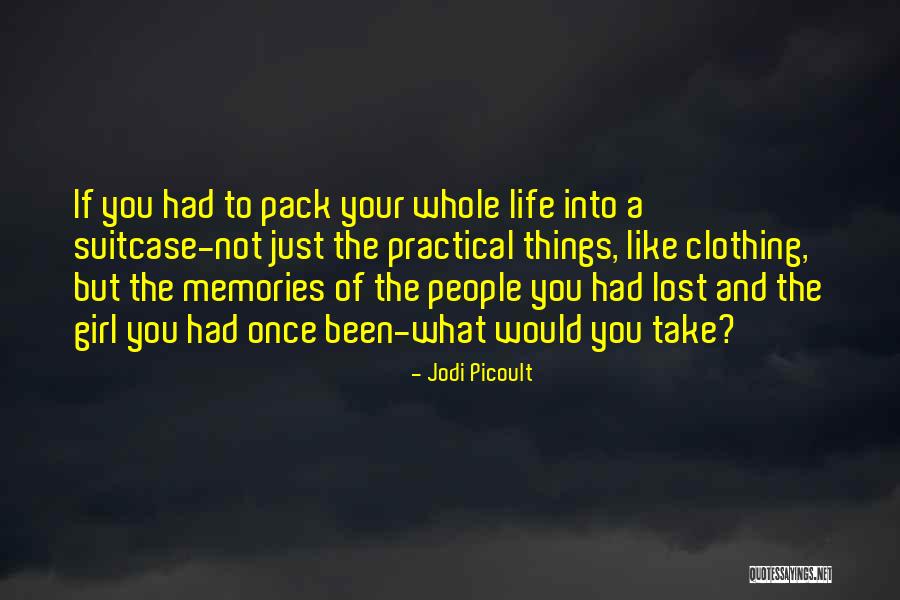 If you had to pack your whole life into a suitcase-not just the practical things, like clothing, but the memories of the people you had lost and the girl you had once been-what would you take? — Jodi Picoult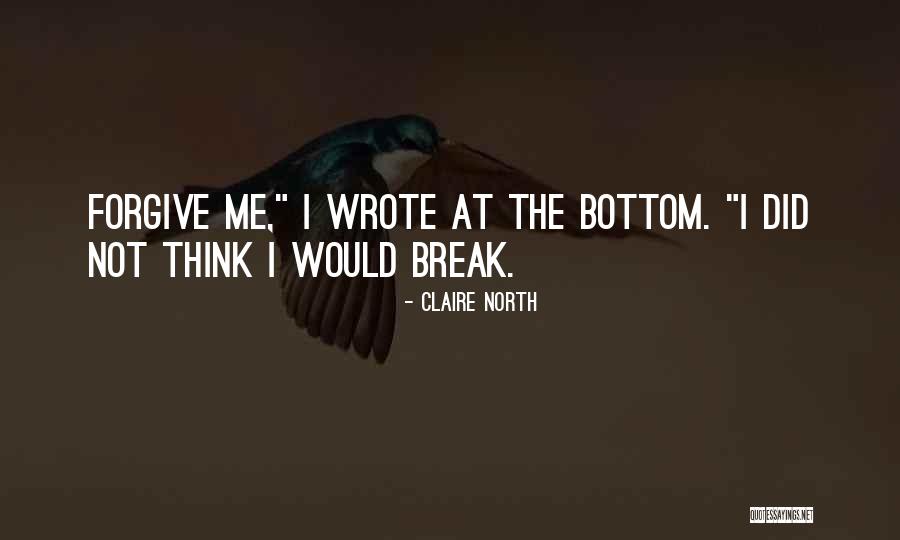 Forgive me," I wrote at the bottom. "I did not think I would break. — Claire North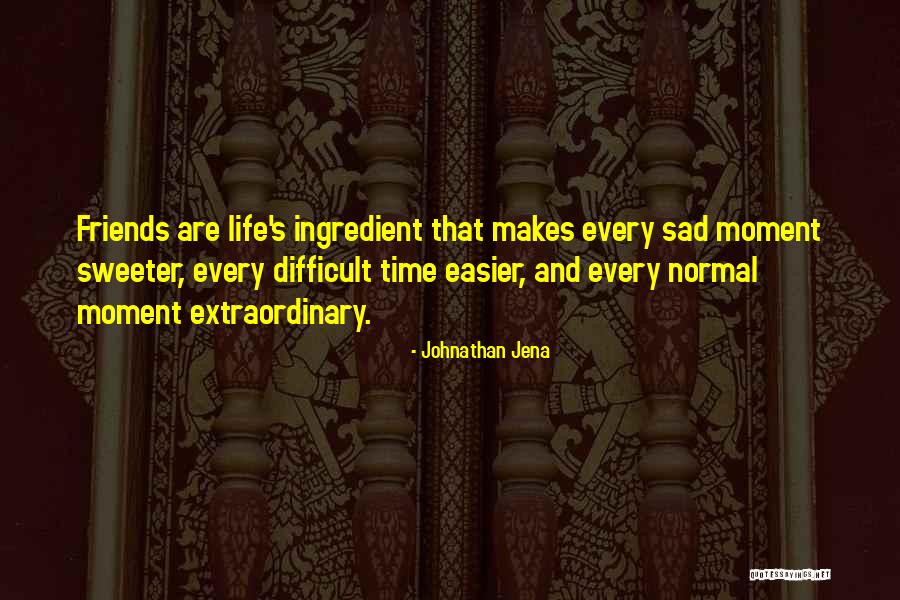 Friends are life's ingredient that makes every sad moment sweeter, every difficult time easier, and every normal moment extraordinary. — Johnathan Jena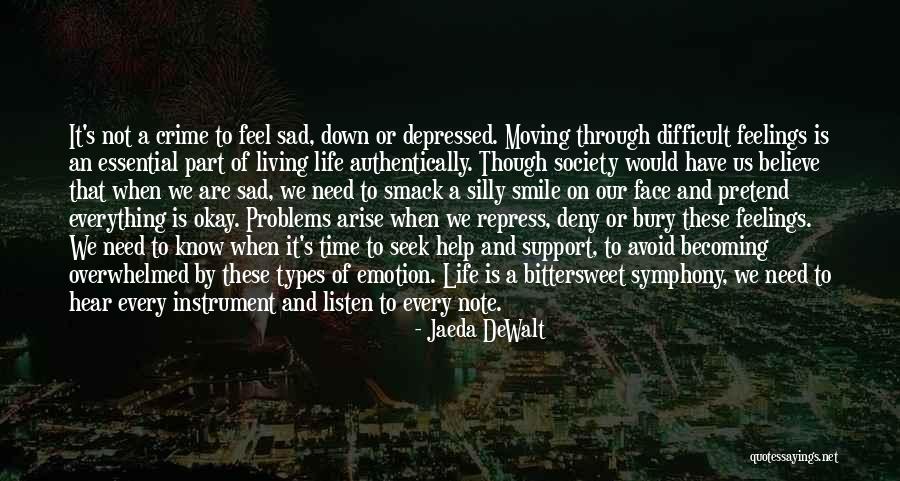 It's not a crime to feel sad, down or depressed. Moving through difficult feelings is an essential part of living life authentically. Though society would have us believe that when we are sad, we need to smack a silly smile on our face and pretend everything is okay. Problems arise when we repress, deny or bury these feelings. We need to know when it's time to seek help and support, to avoid becoming overwhelmed by these types of emotion. Life is a bittersweet symphony, we need to hear every instrument and listen to every note. — Jaeda DeWalt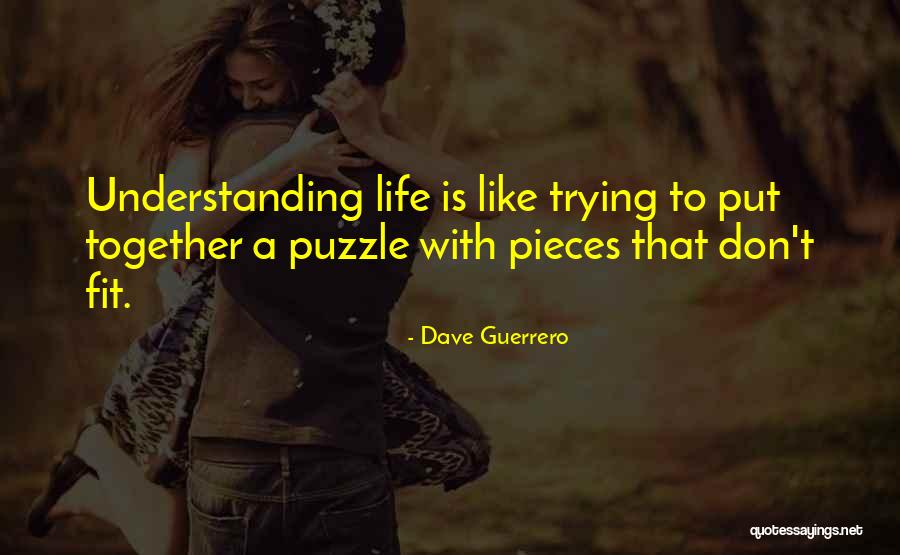 Understanding life is like trying to put together a puzzle with pieces that don't fit. — Dave Guerrero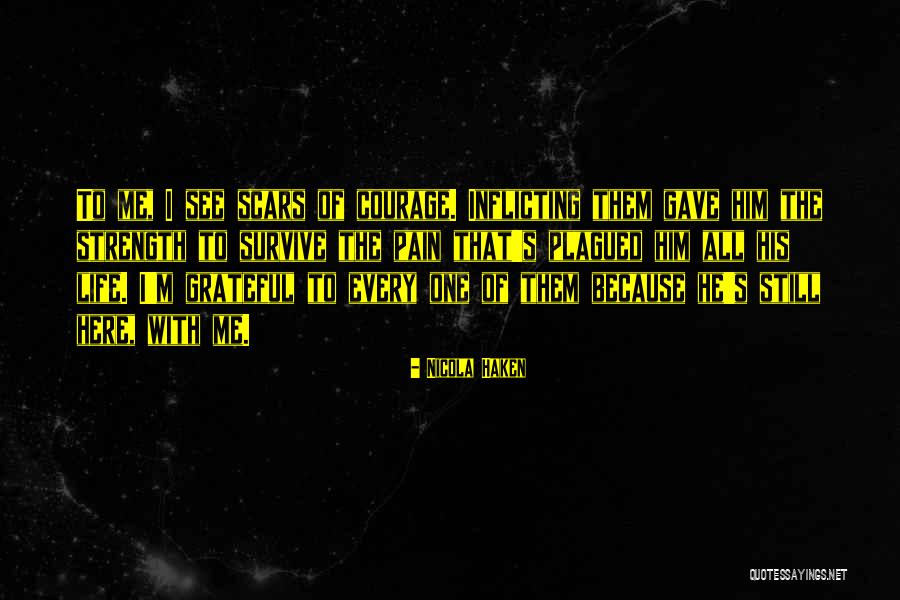 To me, I see scars of courage. Inflicting them gave him the strength to survive the pain that's plagued him all his life. I'm grateful to every one of them because he's still here, with me. — Nicola Haken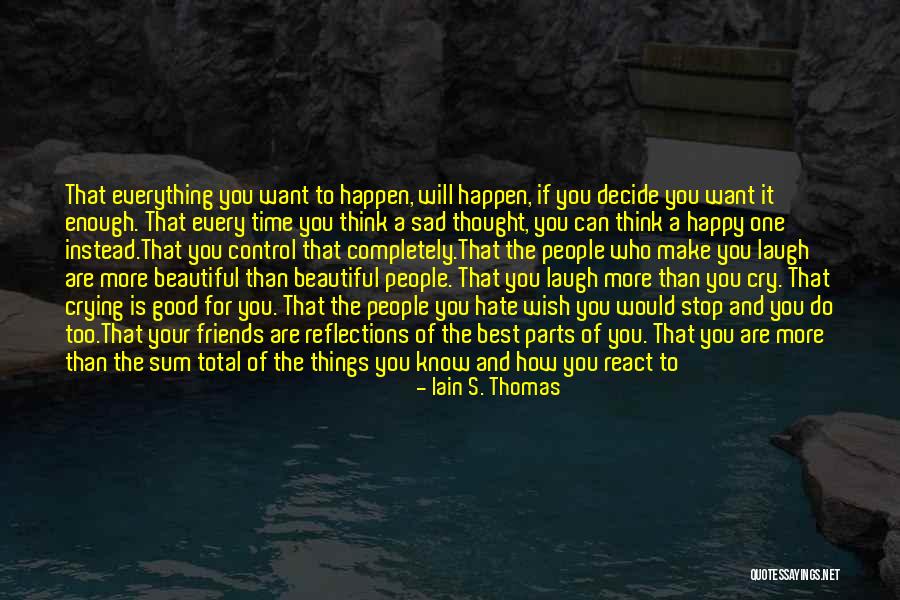 That everything you want to happen, will happen, if you decide you want it enough. That every time you think a sad thought, you can think a happy one instead.
That you control that completely.
That the people who make you laugh are more beautiful than beautiful people. That you laugh more than you cry. That crying is good for you. That the people you hate wish you would stop and you do too.
That your friends are reflections of the best parts of you. That you are more than the sum total of the things you know and how you react to them. That dancing is sometimes more important than listening to the music.
That the most embarrassing, awkward moments of your life are only remembered by you and no one else — Iain S. Thomas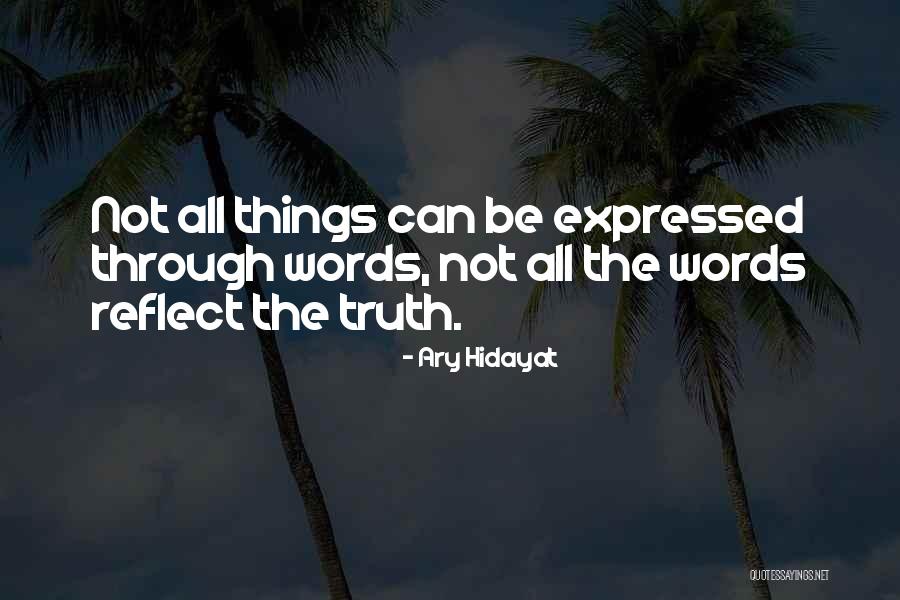 Not all things can be expressed through words, not all the words reflect the truth. — Ary Hidayat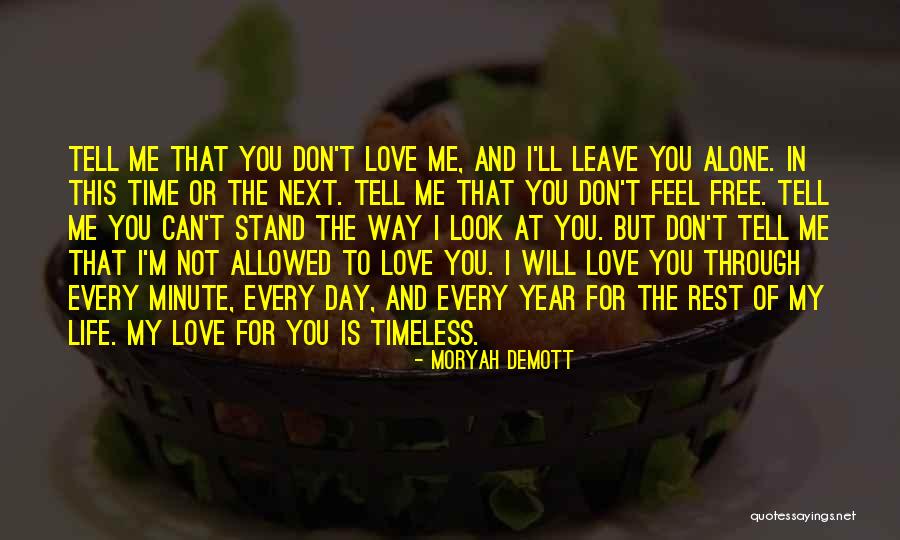 Tell me that you don't love me, and I'll leave you alone. In this time or the next. Tell me that you don't feel free. Tell me you can't stand the way I look at you. But don't tell me that I'm not allowed to love you. I will love you through every minute, every day, and every year for the rest of my life. My love for you is timeless. — Moryah DeMott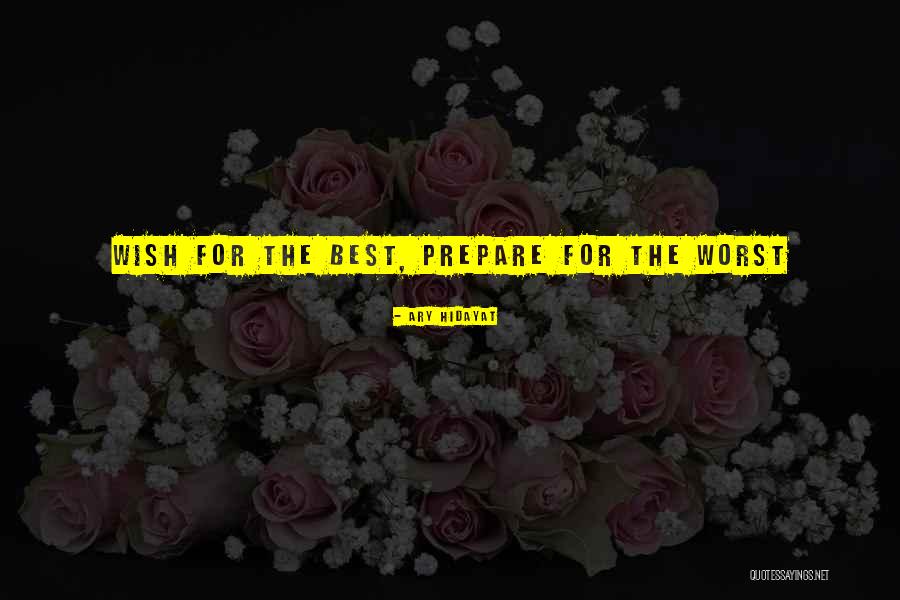 Wish for the best, prepare for the worst — Ary Hidayat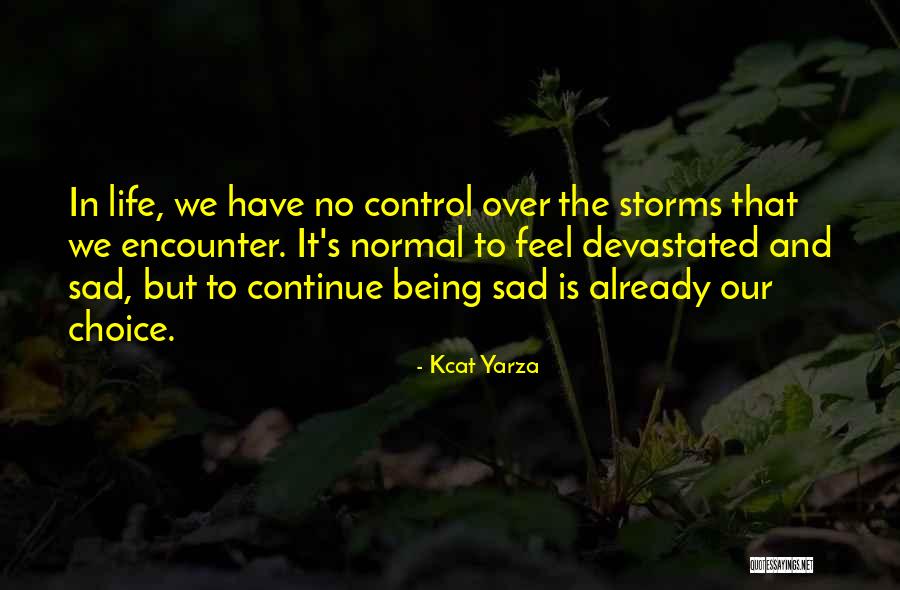 In life, we have no control over the storms that we encounter. It's normal to feel devastated and sad, but to continue being sad is already our choice. — Kcat Yarza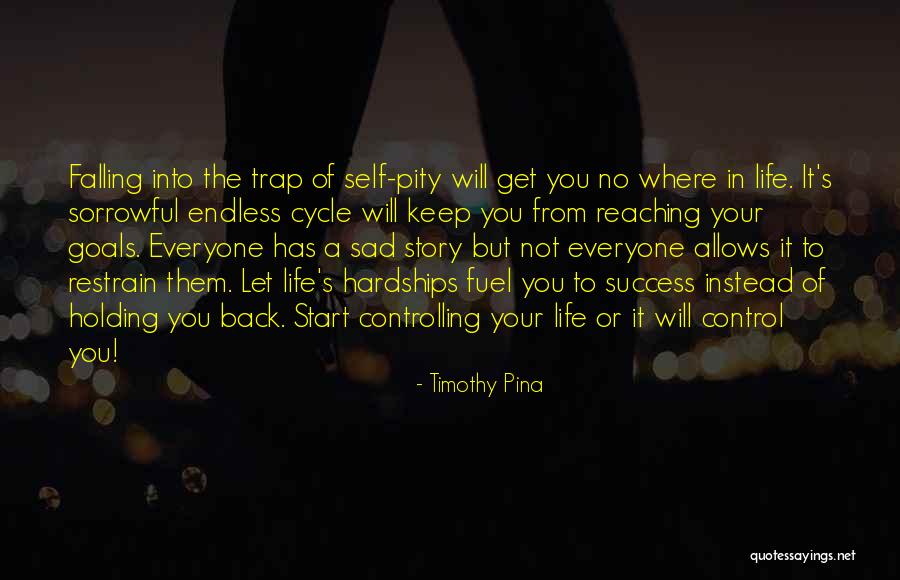 Falling into the trap of self-pity will get you no where in life. It's sorrowful endless cycle will keep you from reaching your goals. Everyone has a sad story but not everyone allows it to restrain them. Let life's hardships fuel you to success instead of holding you back. Start controlling your life or it will control you! — Timothy Pina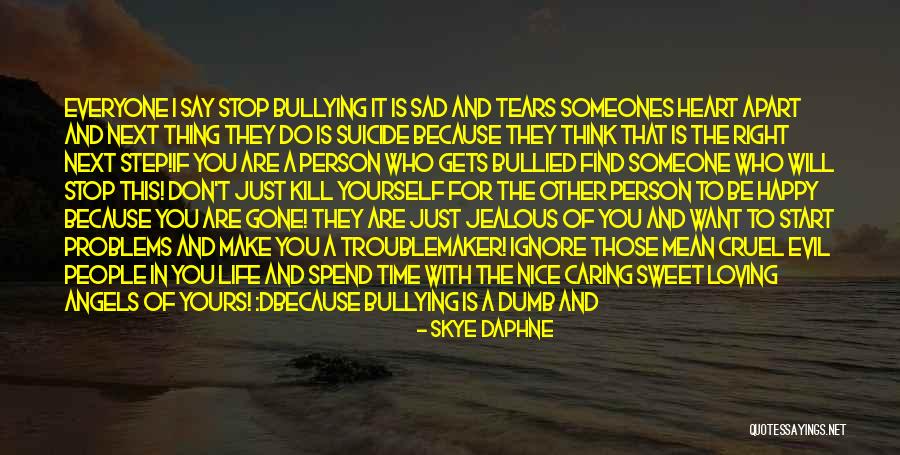 Everyone I say stop bullying it is sad and tears someones heart apart and next thing they do is Suicide because they think that is the right next step!
If you are a Person who gets bullied find someone who will stop this! Don't just kill yourself for the other person to be happy because you are gone! They are just jealous of you and want to start problems and make you a troublemaker! Ignore those mean cruel evil people in you life and spend time with the nice caring sweet loving angels of yours! :D
Because bullying is a dumb and stupid waste of time!
Try to shake it off the mean hurtful stuff and keep on doing the right stuff that is going to help you become a better person and when i say a better person i mean more than a better person!

~Skye Daphne~ — Skye Daphne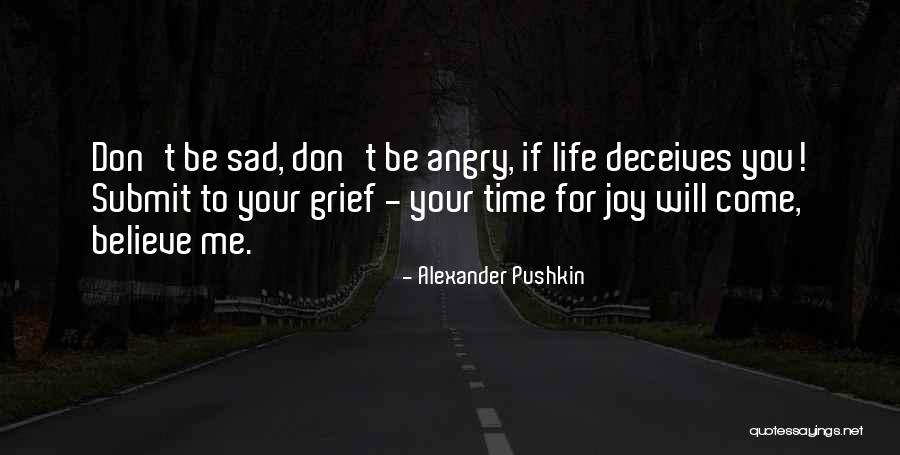 Don't be sad, don't be angry, if life deceives you! Submit to your grief - your time for joy will come, believe me. — Alexander Pushkin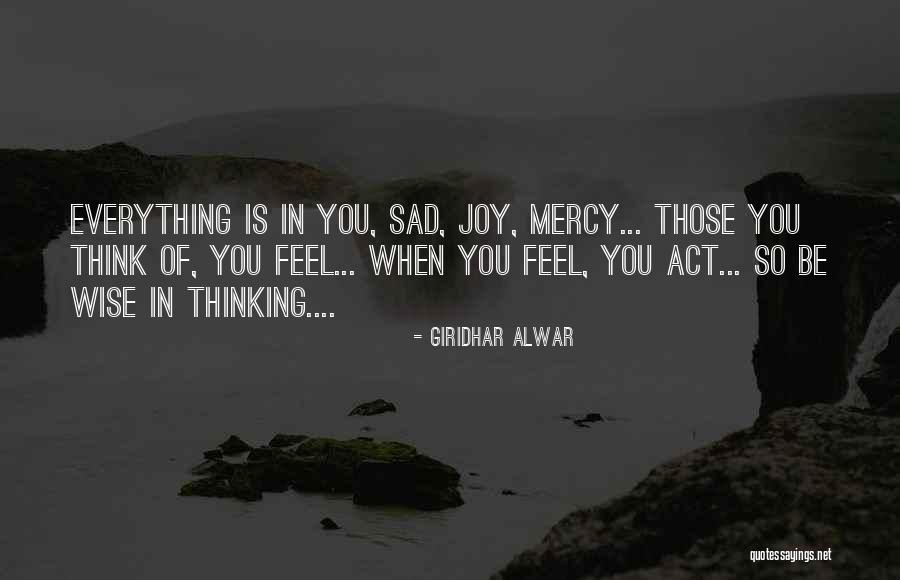 Everything is in you, Sad, Joy, Mercy... Those you think of, you feel...
when you feel, you act... So be wise in thinking.... — Giridhar Alwar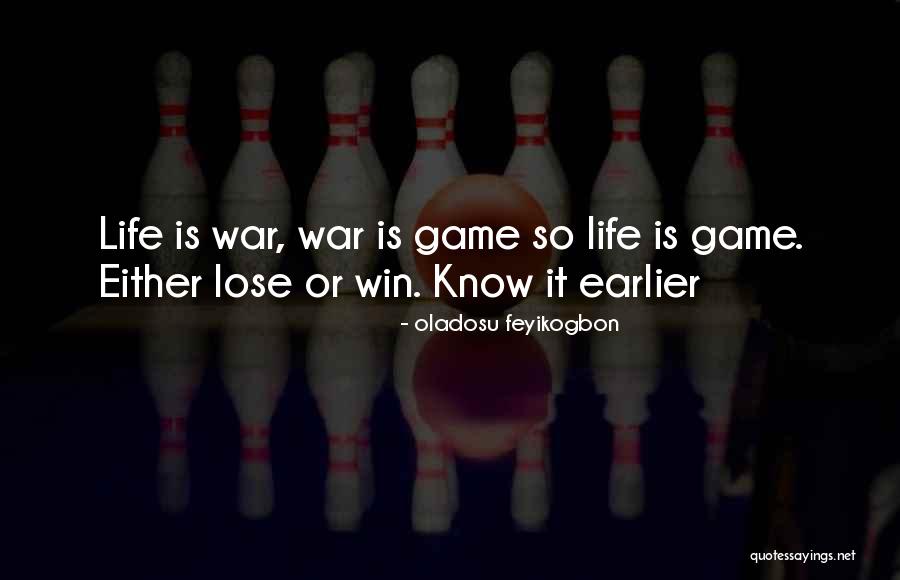 Life is war, war is game so life is game. Either lose or win. Know it earlier — Oladosu Feyikogbon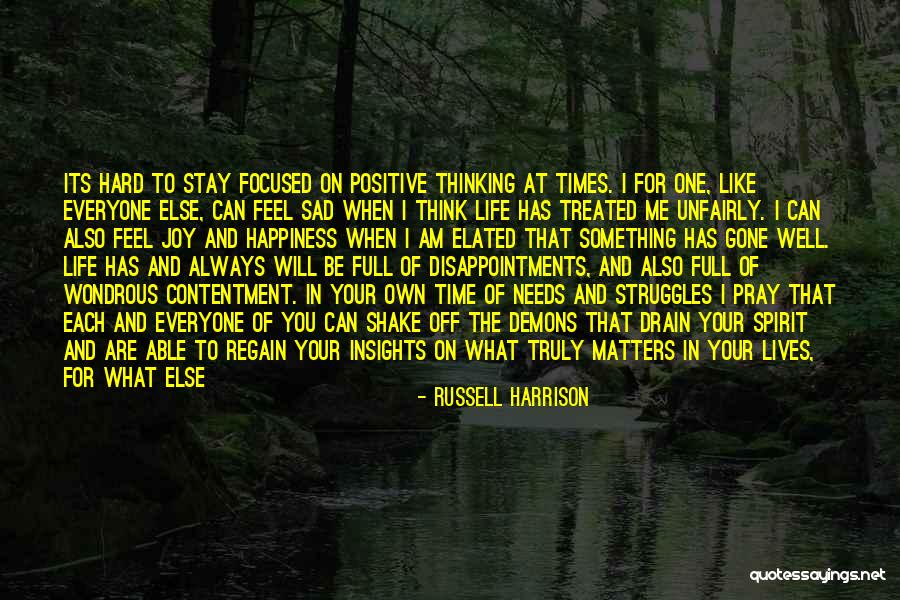 Its hard to stay focused on positive thinking at times. I for one, like everyone else, can feel sad when I think life has treated me unfairly. I can also feel joy and happiness when I am elated that something has gone well. Life has and always will be full of disappointments, and also full of wondrous contentment. In your own time of needs and struggles I pray that each and everyone of you can shake off the demons that drain your spirit and are able to regain your insights on what truly matters in your lives, for what else is there if we do not have love for what is troubling us and for what is lifting us. We grow from both so take joy in all that happens for living is what truly matters. — Russell Harrison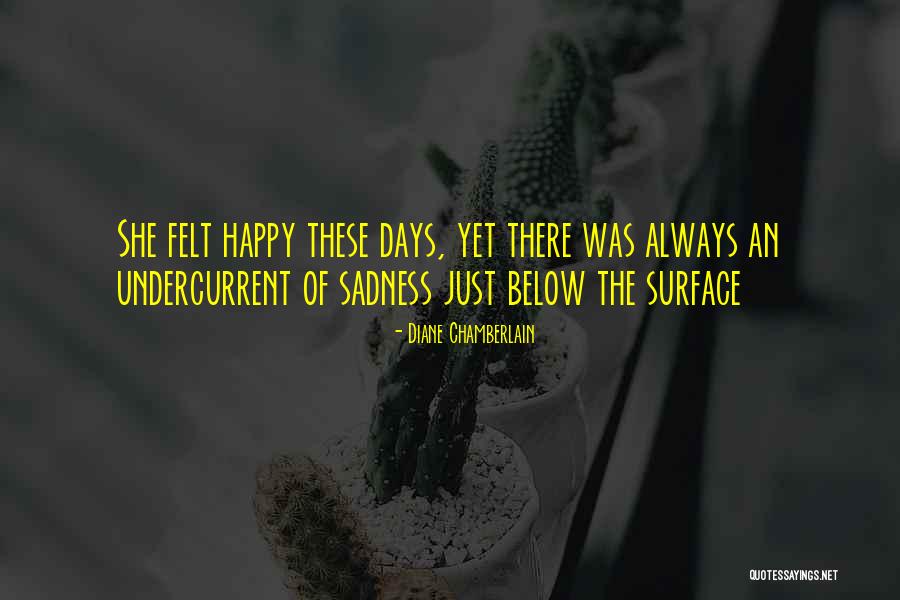 She felt happy these days, yet there was always an undercurrent of sadness just below the surface — Diane Chamberlain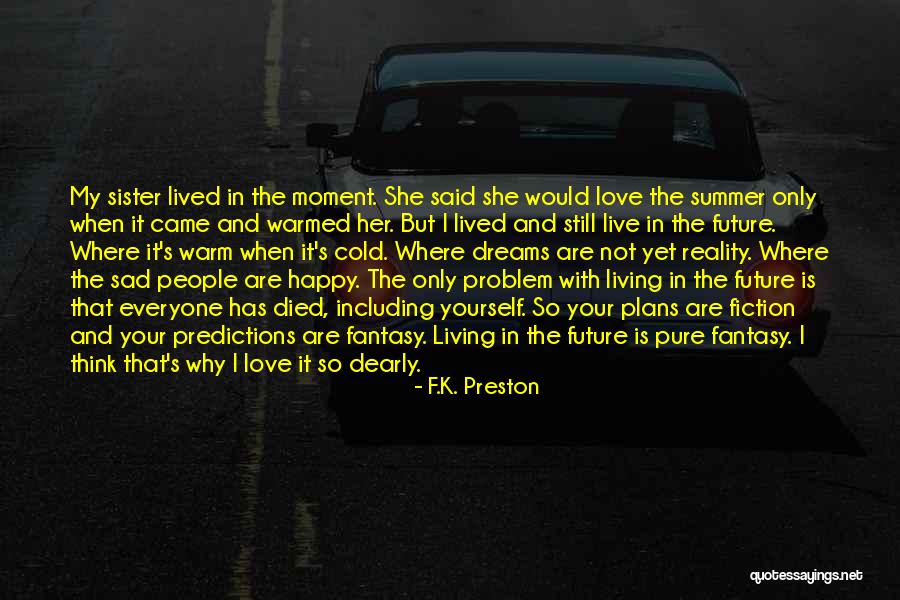 My sister lived in the moment. She said she would love the summer only when it came and warmed her. But I lived and still live in the future. Where it's warm when it's cold. Where dreams are not yet reality. Where the sad people are happy. The only problem with living in the future is that everyone has died, including yourself. So your plans are fiction and your predictions are fantasy. Living in the future is pure fantasy. I think that's why I love it so dearly. — F.K. Preston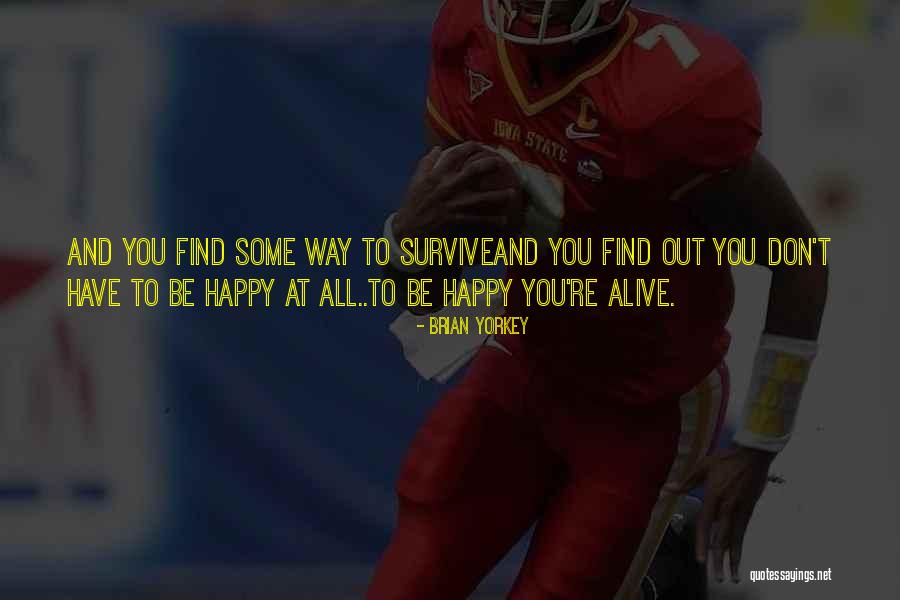 And you find some way to survive
And you find out you don't have to be happy at all..
To be happy you're alive. — Brian Yorkey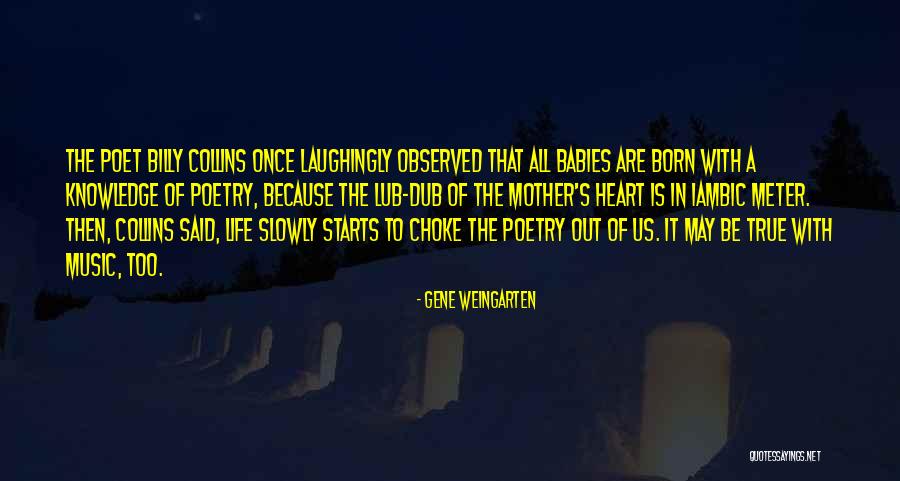 The poet Billy Collins once laughingly observed that all babies are born with a knowledge of poetry, because the lub-dub of the mother's heart is in iambic meter. Then, Collins said, life slowly starts to choke the poetry out of us. It may be true with music, too. — Gene Weingarten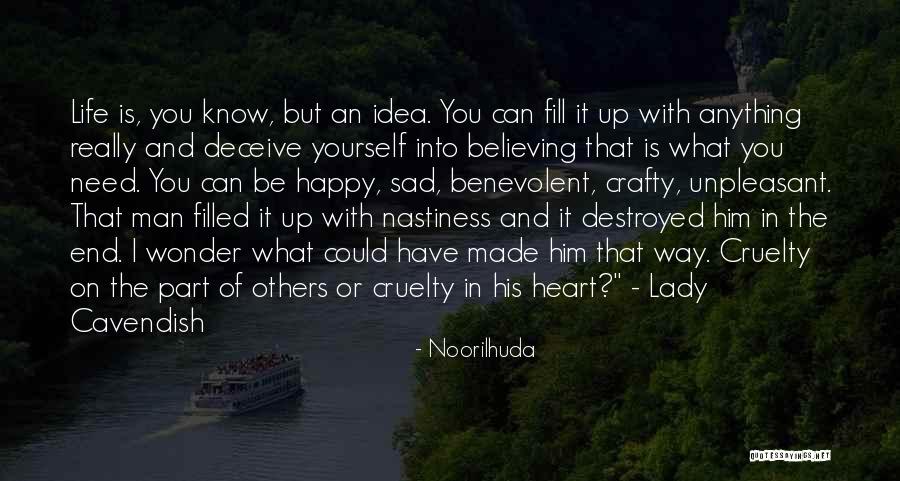 Life is, you know, but an idea. You can fill it up with anything really and deceive yourself into believing that is what you need. You can be happy, sad, benevolent, crafty, unpleasant. That man filled it up with nastiness and it destroyed him in the end. I wonder what could have made him that way. Cruelty on the part of others or cruelty in his heart?" - Lady Cavendish — Noorilhuda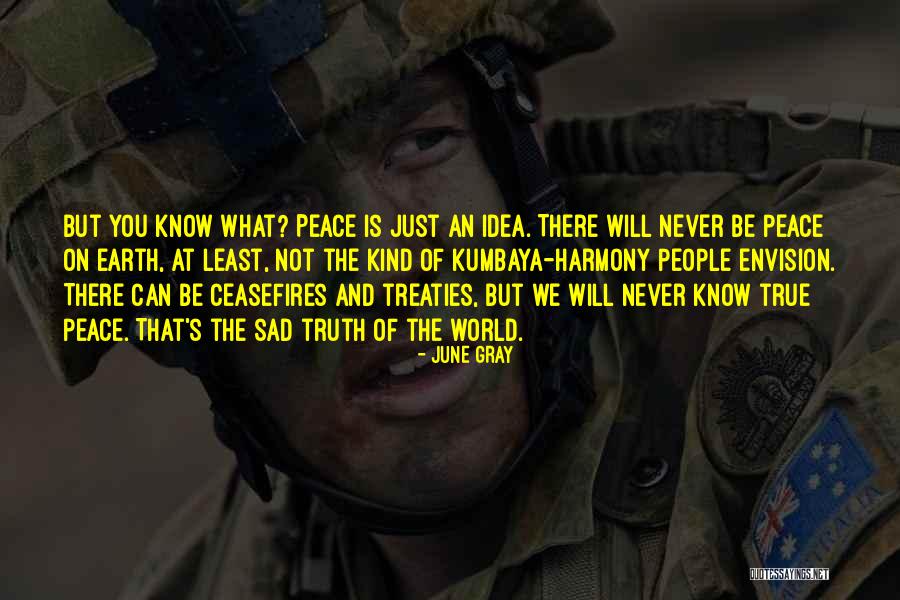 But you know what? Peace is just an idea. There will never be peace on Earth, at least, not the kind of kumbaya-harmony people envision. There can be ceasefires and treaties, but we will never know true peace. That's the sad truth of the world. — June Gray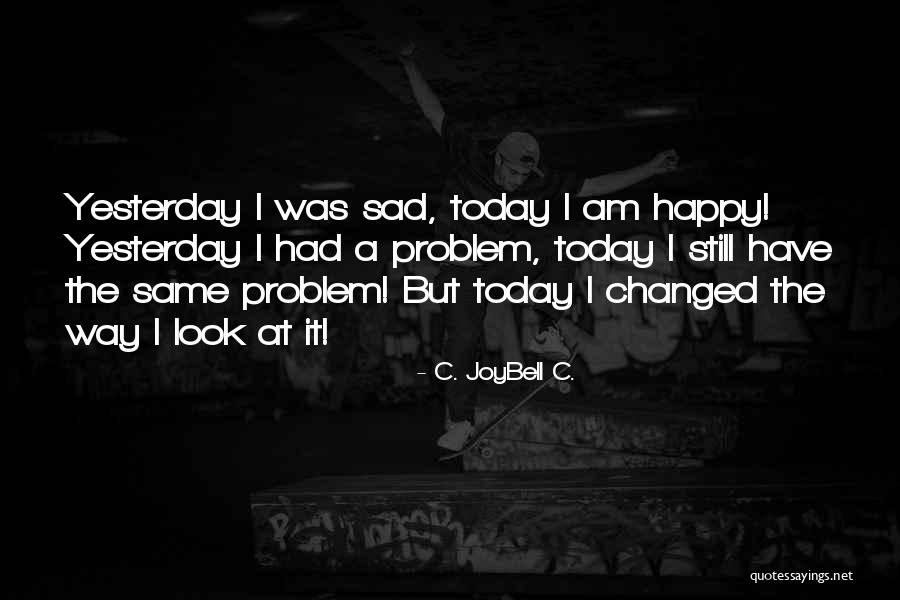 Yesterday I was sad, today I am happy! Yesterday I had a problem, today I still have the same problem! But today I changed the way I look at it! — C. JoyBell C.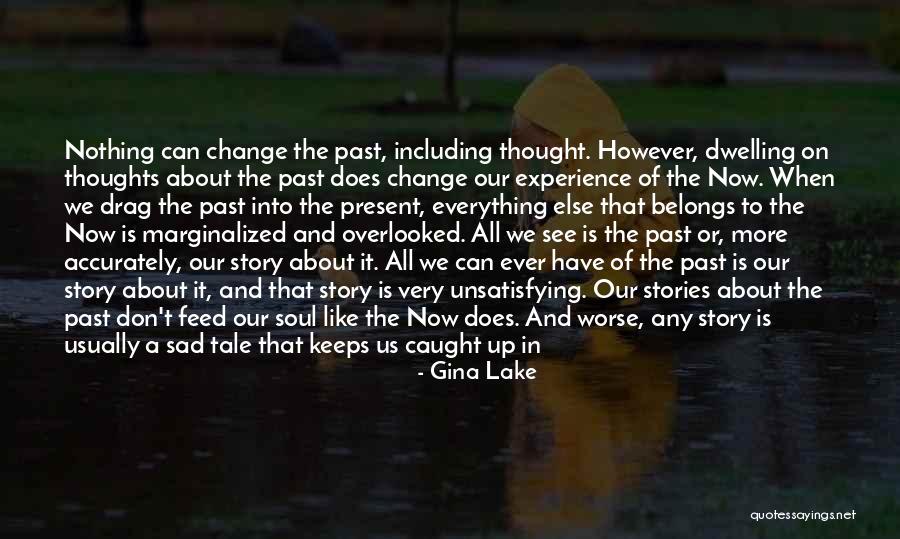 Nothing can change the past, including thought. However, dwelling on thoughts about the past does change our experience of the Now. When we drag the past into the present, everything else that belongs to the Now is marginalized and overlooked. All we see is the past or, more accurately, our story about it. All we can ever have of the past is our story about it, and that story is very unsatisfying. Our stories about the past don't feed our soul like the Now does. And worse, any story is usually a sad tale that keeps us caught up in negative feelings, and then those feelings become our current experience of life. — Gina Lake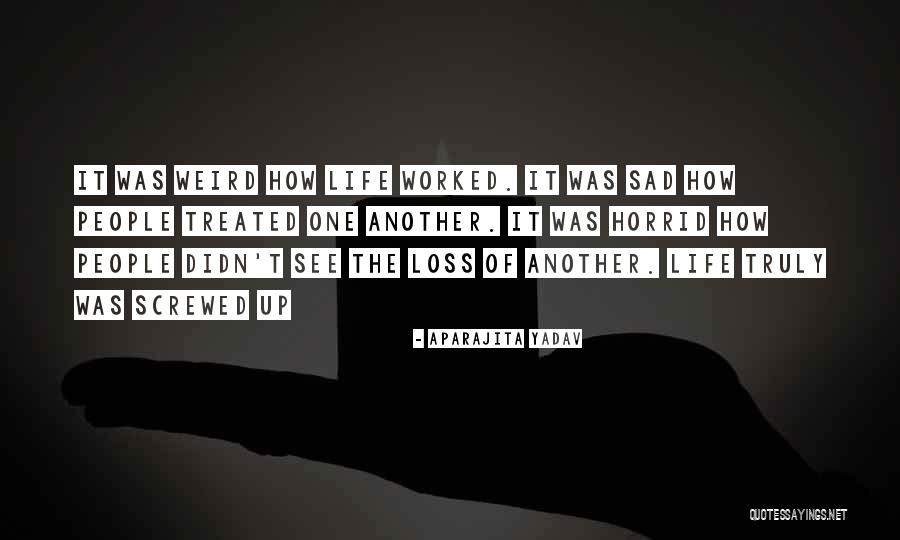 It was weird how life worked. It was sad how people treated one another. It was horrid how people didn't see the loss of another. Life truly was screwed up — Aparajita Yadav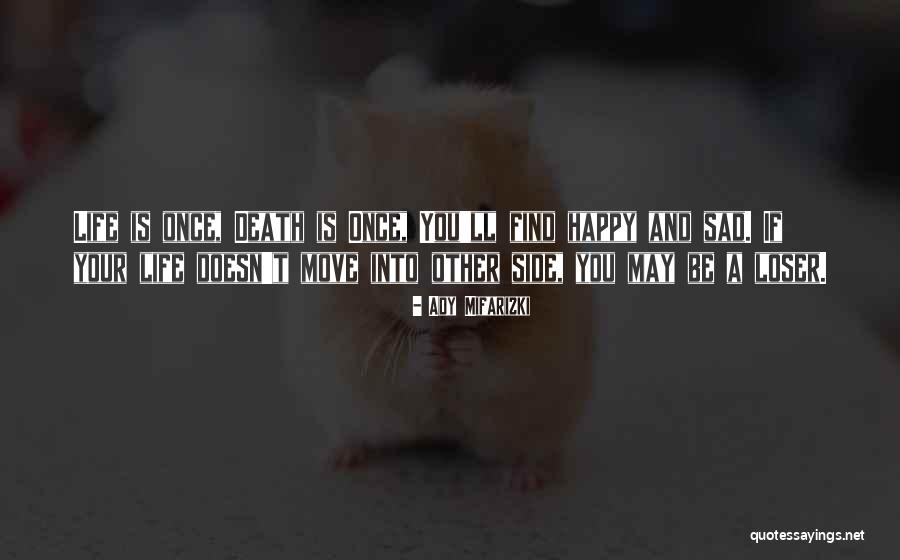 Life is once, Death is Once, You'll find happy and sad. If your life doesn't move into other side, you may be a loser. — Ady Mifarizki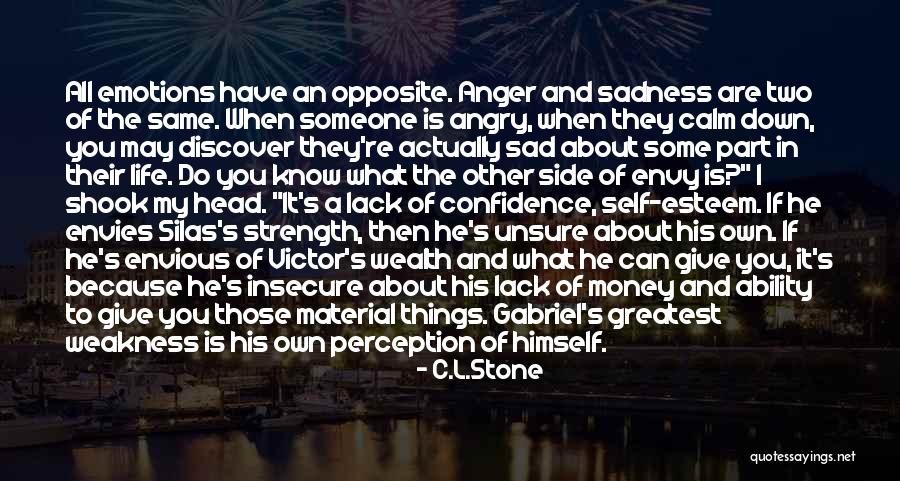 All emotions have an opposite. Anger and sadness are two of the same. When someone is angry, when they calm down, you may discover they're actually sad about some part in their life. Do you know what the other side of envy is?"
I shook my head.
"It's a lack of confidence, self-esteem. If he envies Silas's strength, then he's unsure about his own. If he's envious of Victor's wealth and what he can give you, it's because he's insecure about his lack of money and ability to give you those material things. Gabriel's greatest weakness is his own perception of himself. — C.L.Stone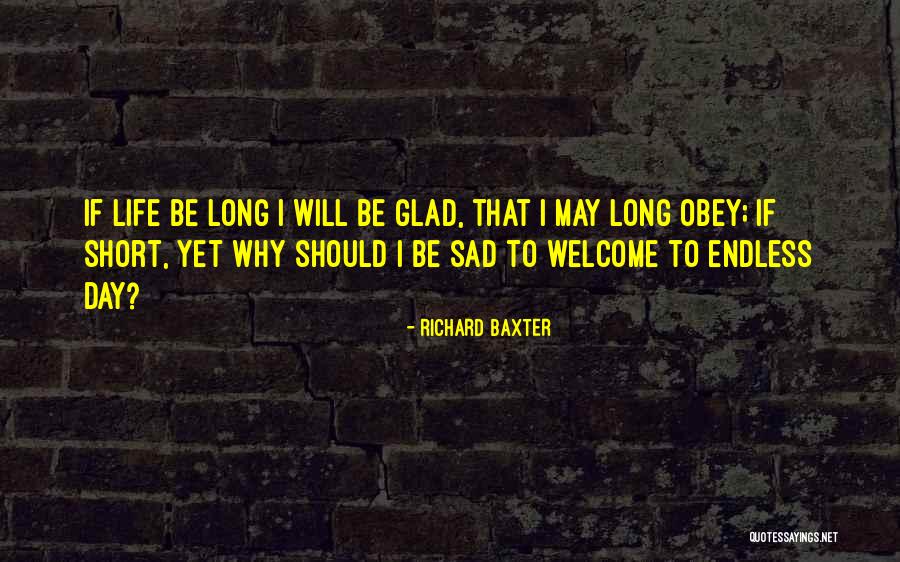 If life be long I will be glad, that I may long obey; if short, yet why should I be sad to welcome to endless day? — Richard Baxter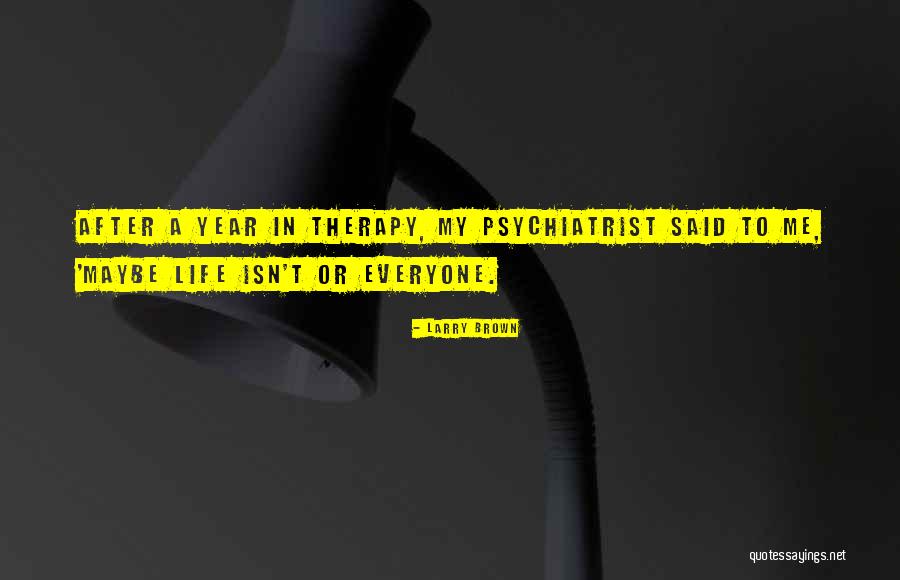 After a year in therapy, my psychiatrist said to me, 'Maybe life isn't or everyone. — Larry Brown
She liked being reminded of butterflies. She remembered being six or seven and crying over the fates of the butterflies in her yard after learning that they lived for only a few days. Her mother had comforted her and told her not to be sad for the butterflies, that just because their lives were short didn't mean they were tragic. Watching them flying in the warm sun among the daisies in their garden, her mother had said to her, see, they have a beautiful life. Alice liked remembering that. — Lisa Genova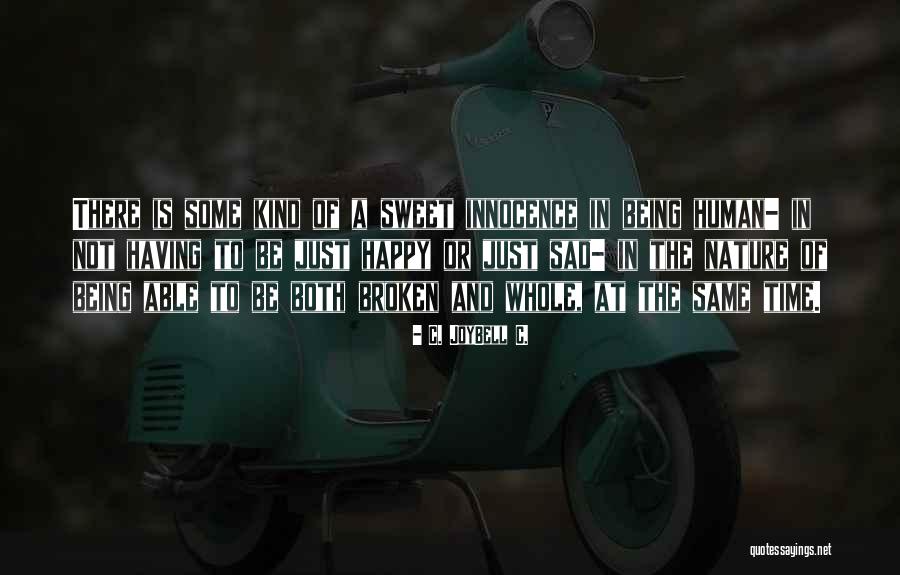 There is some kind of a sweet innocence in being human- in not having to be just happy or just sad- in the nature of being able to be both broken and whole, at the same time. — C. JoyBell C.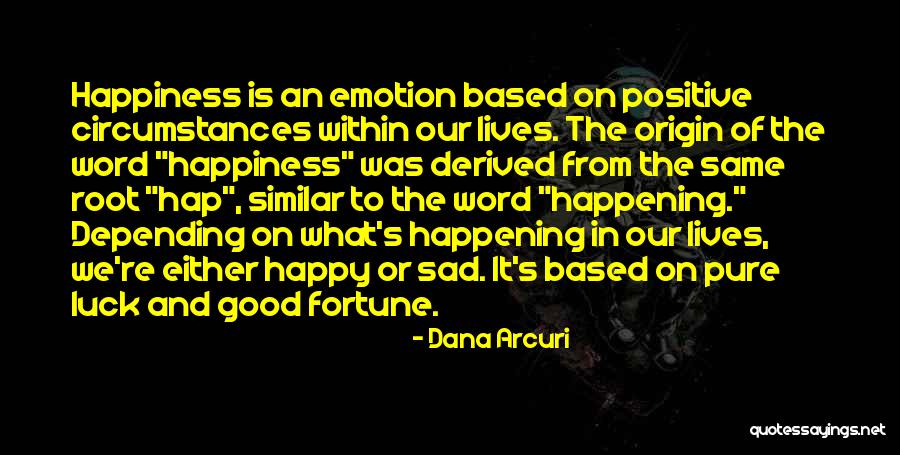 Happiness is an emotion based on positive circumstances within our lives. The origin of the word "happiness" was
derived from the same root "hap", similar to the word "happening." Depending on what's happening in our lives, we're either happy or sad. It's based on pure luck and good fortune. — Dana Arcuri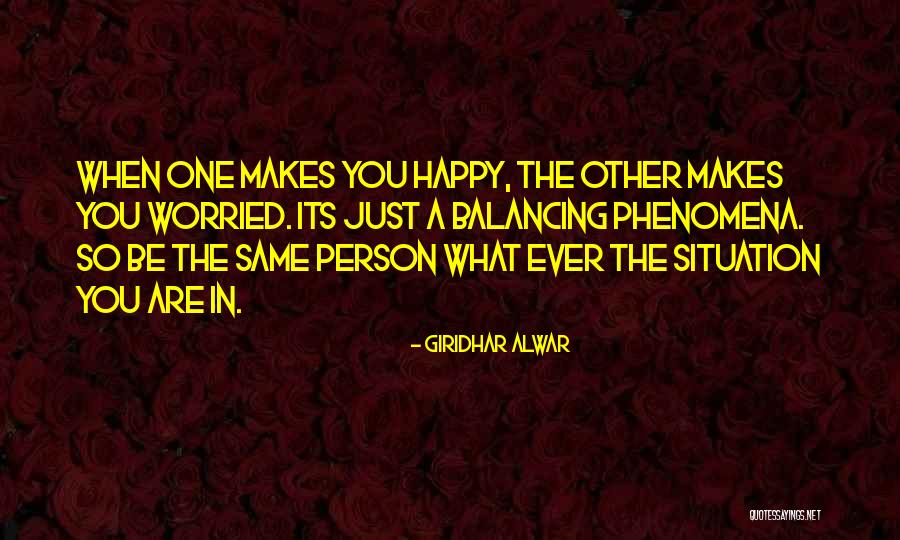 When one makes you happy, the other makes you worried. Its just a balancing phenomena. So be the same person what ever the situation you are in. — Giridhar Alwar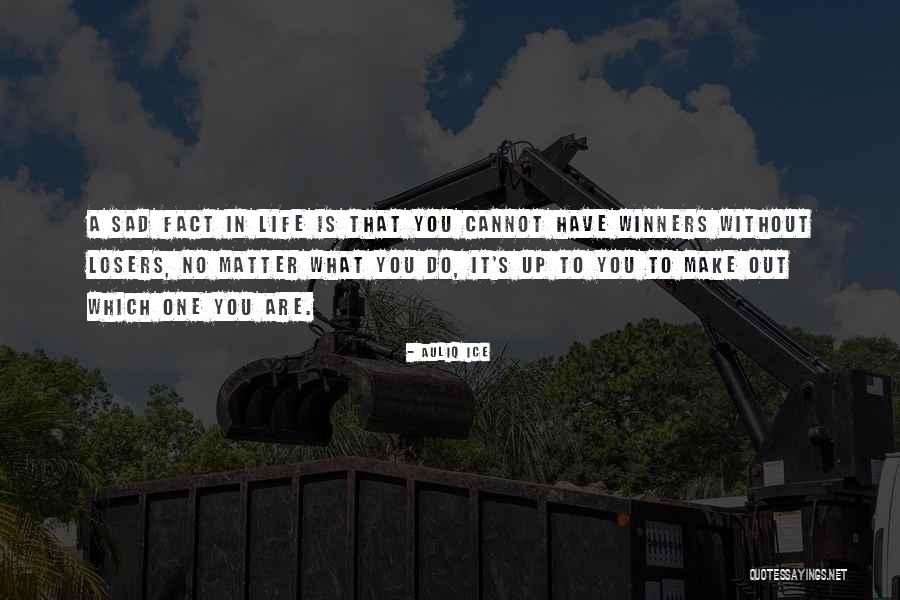 A sad fact in life is that you cannot have winners without losers, no matter what you do, it's up to you to make out which one you are. — Auliq Ice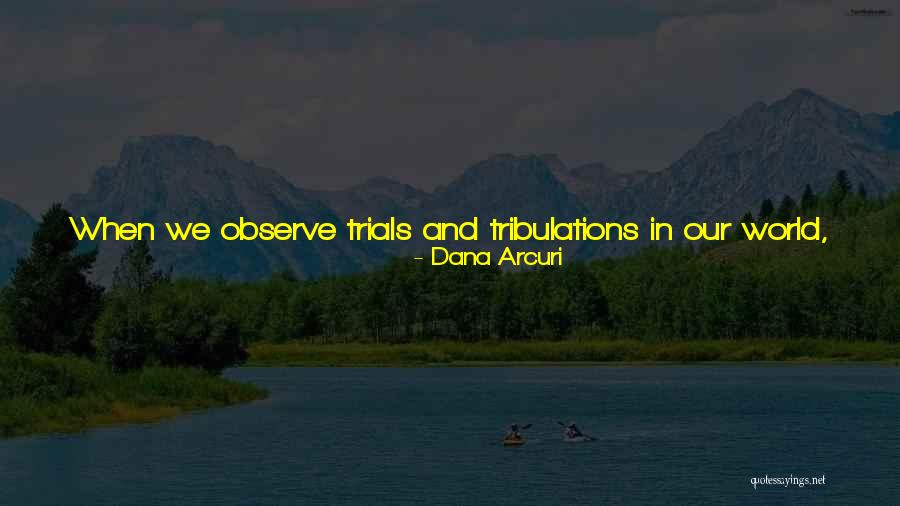 When we observe trials and tribulations in our world, there's even more reason to lighten the heavy load. Sometimes life gets tough and it's disheartening. Never mind happiness; what we genuinely need is joy! God didn't intend for us to be sad or serious all of the time. His word in Proverbs 17:22 (ESV) says, A joyful heart is good medicine, but a crushed spirit dries up the bones. — Dana Arcuri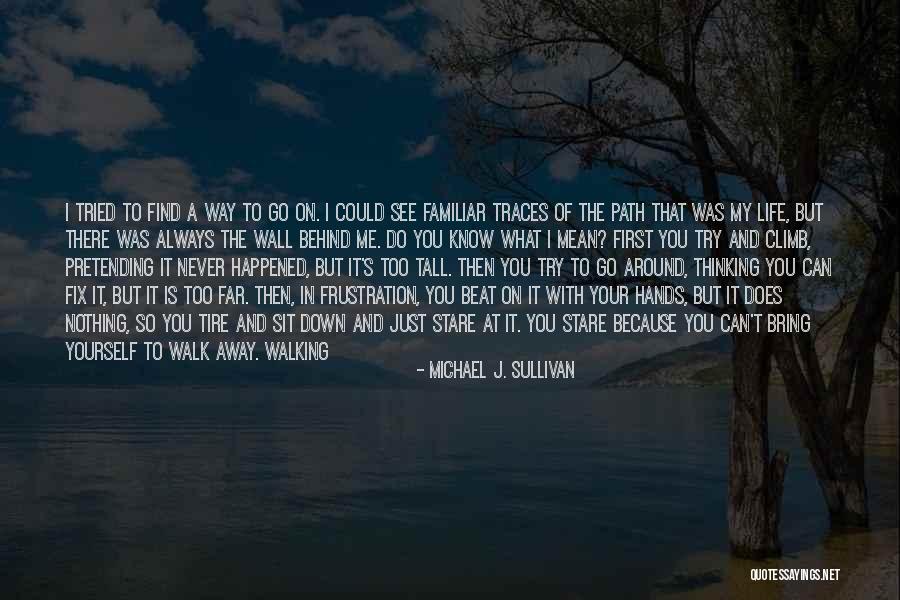 I tried to find a way to go on. I could see familiar traces of the path that was my life, but there was always the wall behind me. Do you know what I mean? First you try and climb, pretending it never happened, but it's too tall. Then you try to go around, thinking you can fix it, but it is too far. Then, in frustration, you beat on it with your hands, but it does nothing, so you tire and sit down and just stare at it. You stare because you can't bring yourself to walk away. Walking away means that you're giving up, abandoning them.
"There is no way back. There is only forward. It's impossible to imagine there's any reason to move ahead, but that isn't the real reason you give up. The real fear
the terror that keeps you rooted
is that you might be wrong."
Myron, Monk of Maribor — Michael J. Sullivan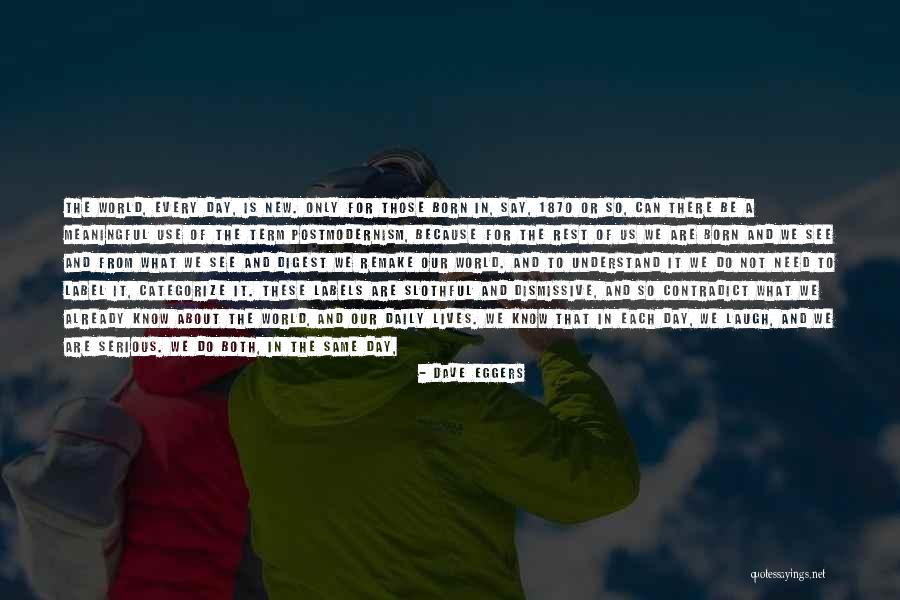 The world, every day, is New. Only for those born in, say, 1870 or so, can there be a meaningful use of the term postmodernism, because for the rest of us we are born and we see and from what we see and digest we remake our world. And to understand it we do not need to label it, categorize it. These labels are slothful and dismissive, and so contradict what we already know about the world, and our daily lives. We know that in each day, we laugh, and we are serious. We do both, in the same day, every day. But in our art we expect clear distinction between the two ... But we don't label our days Serious Days or Humorous Days. We know that each day contains endless nuances - if written would contain dozens of disparate passages, funny ones, sad ones, poignant ones, brutal ones, the terrifying and the cuddly. But we are often loathe to allow this in our art. And that is too bad ... — Dave Eggers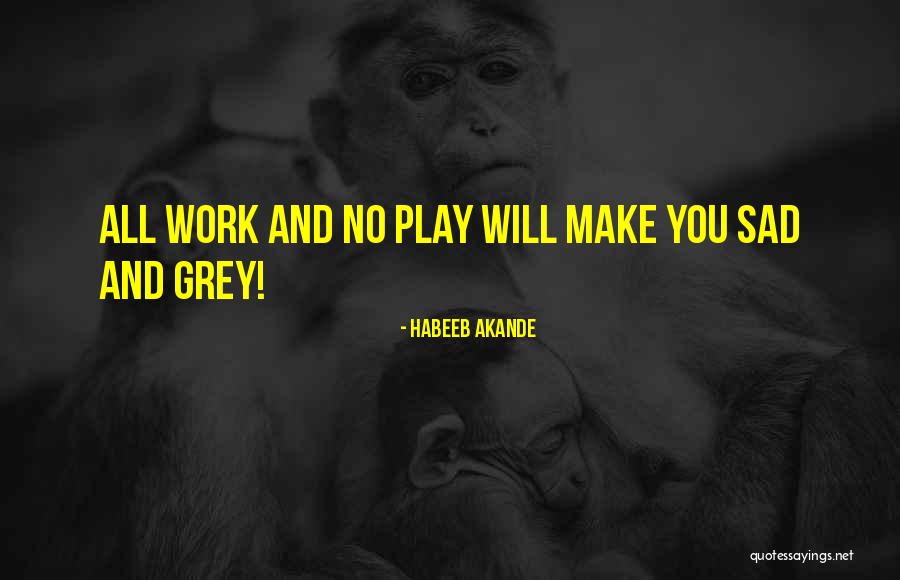 All work and no play will make you sad and grey! — Habeeb Akande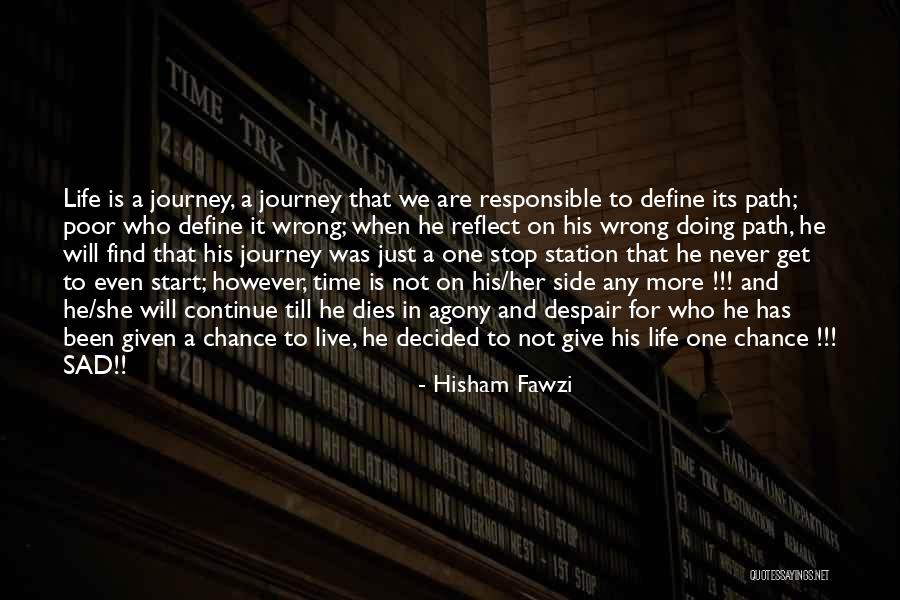 Life is a journey, a journey that we are responsible to define its path; poor who define it wrong; when he reflect on his wrong doing path, he will find that his journey was just a one stop station that he never get to even start; however, time is not on his/her side any more !!! and he/she will continue till he dies in agony and despair for who he has been given a chance to live, he decided to not give his life one chance !!! SAD!! — Hisham Fawzi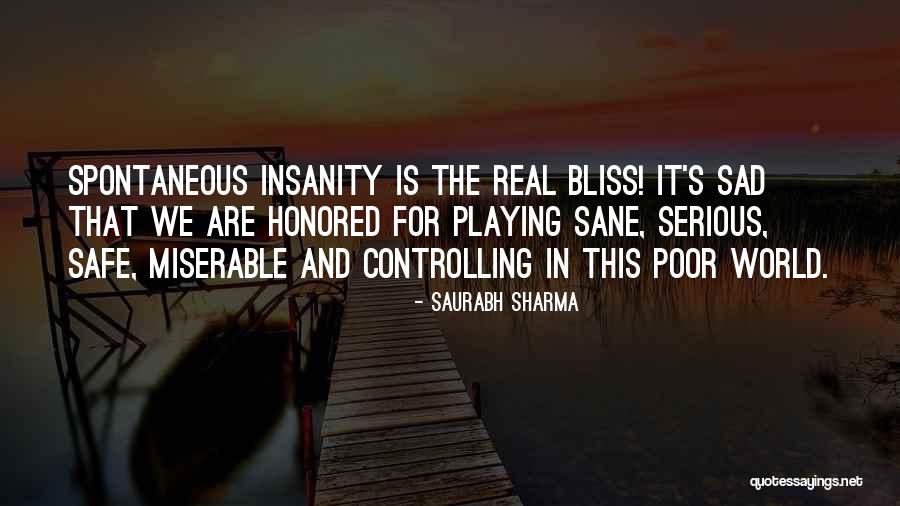 Spontaneous insanity is the real bliss! It's sad that we are honored for playing sane, serious, safe, miserable and controlling in this poor world. — Saurabh Sharma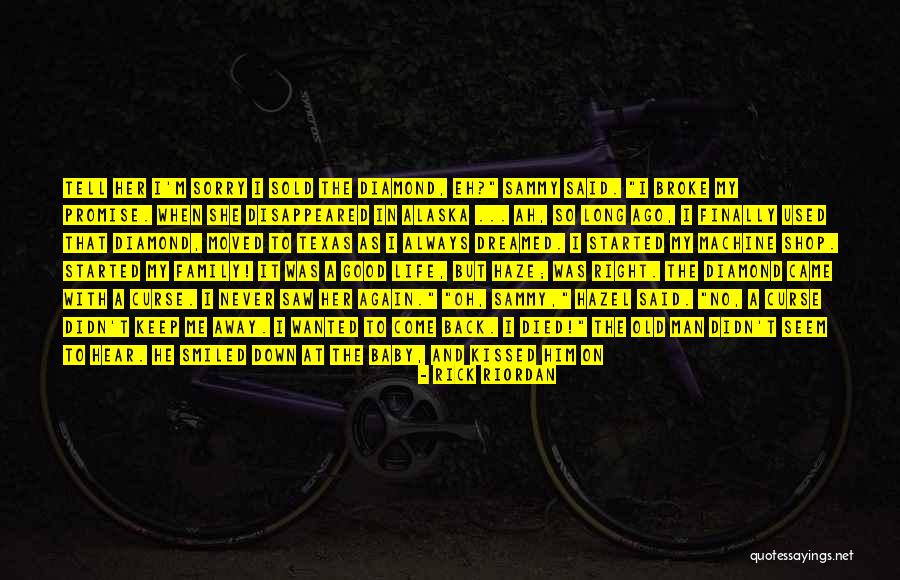 Tell her I'm sorry I sold the diamond, eh?" Sammy said. "I broke my promise. When she disappeared in Alaska ... ah, so long ago, I finally used that diamond, moved to Texas as I always dreamed. I started my machine shop. Started my family! It was a good life, but Haze; was right. The diamond came with a curse. I never saw her again."
"Oh, Sammy," Hazel said. "No, a curse didn't keep me away. I wanted to come back. I died!"
The old man didn't seem to hear. He smiled down at the baby, and kissed him on the head. "I give you my blessing, Leo. First male great-grandchild! I have a feeling you are special, like Hazel was. You are more than a regular baby, eh? You will carry on for me. You will see her someday. Tell her hello for me. — Rick Riordan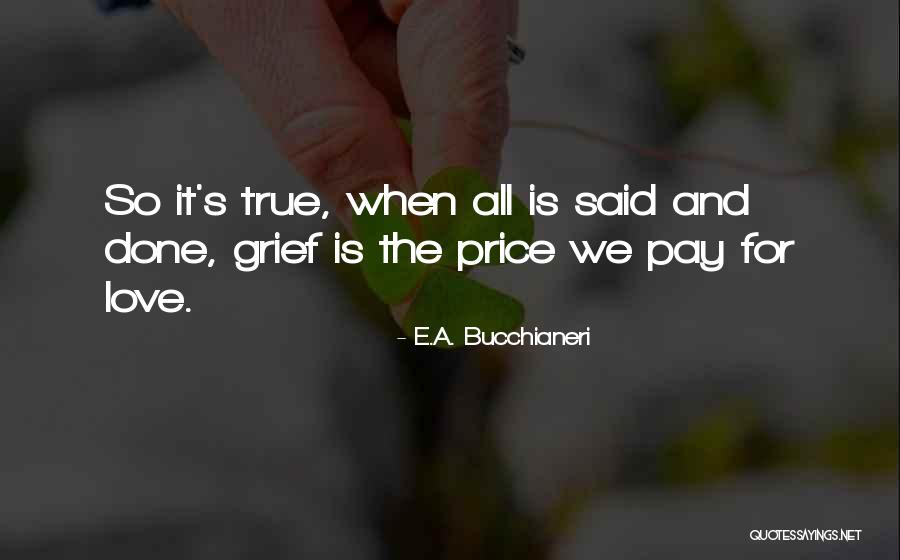 So it's true, when all is said and done, grief is the price we pay for love. — E.A. Bucchianeri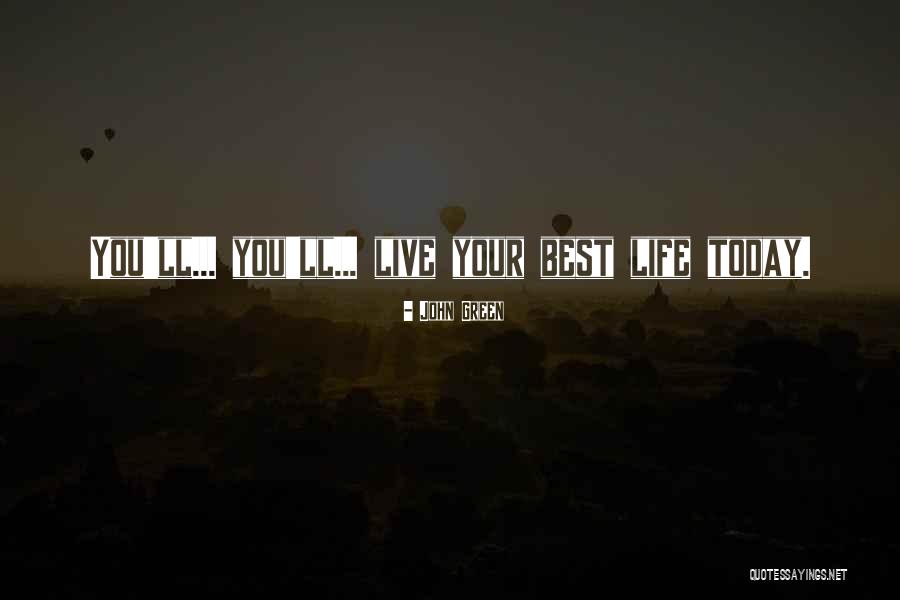 You'll... you'll... live your best life today. — John Green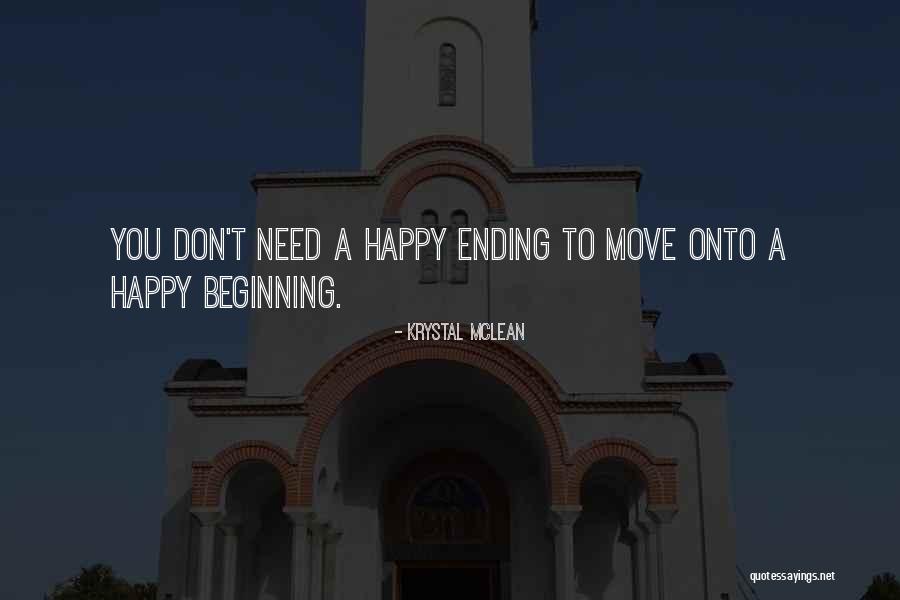 You don't need a happy ending to move onto a happy beginning. — Krystal McLean