Relationships Are A Partnership Quotes & Sayings
Enjoy reading and share 24 famous quotes about Relationships Are A Partnership with everyone.
Top Relationships Are A Partnership Quotes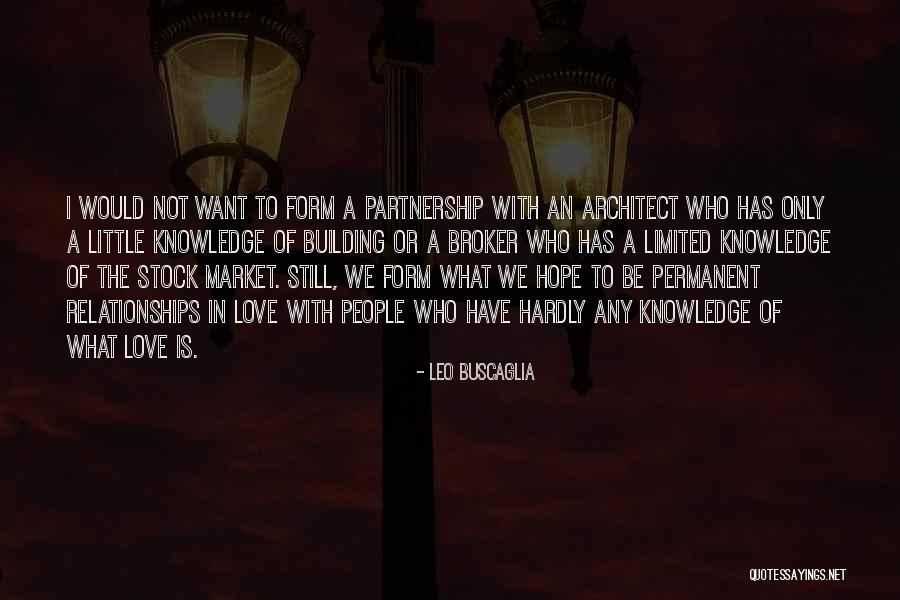 I would not want to form a partnership with an architect who has only a little knowledge of building or a broker who has a limited knowledge of the stock market. Still, we form what we hope to be permanent relationships in love with people who have hardly any knowledge of what love is. — Leo Buscaglia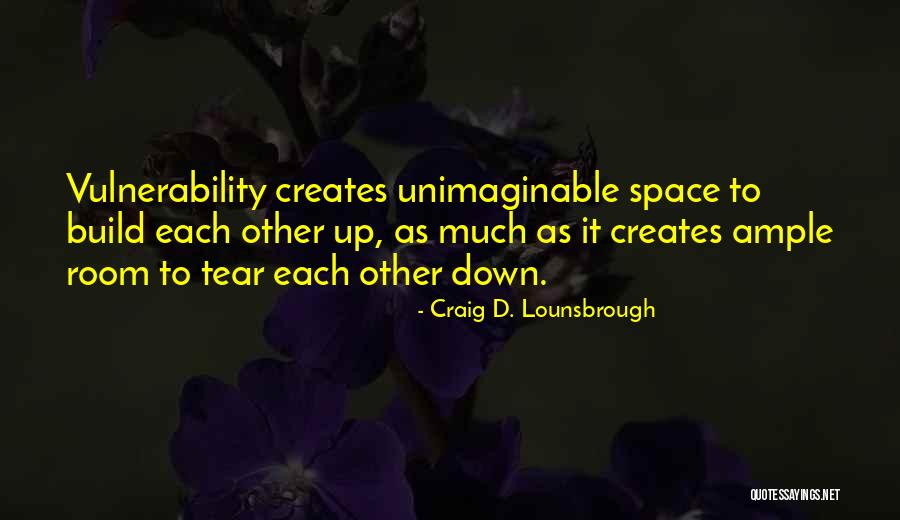 Vulnerability creates unimaginable space to build each other up, as much as it creates ample room to tear each other down. — Craig D. Lounsbrough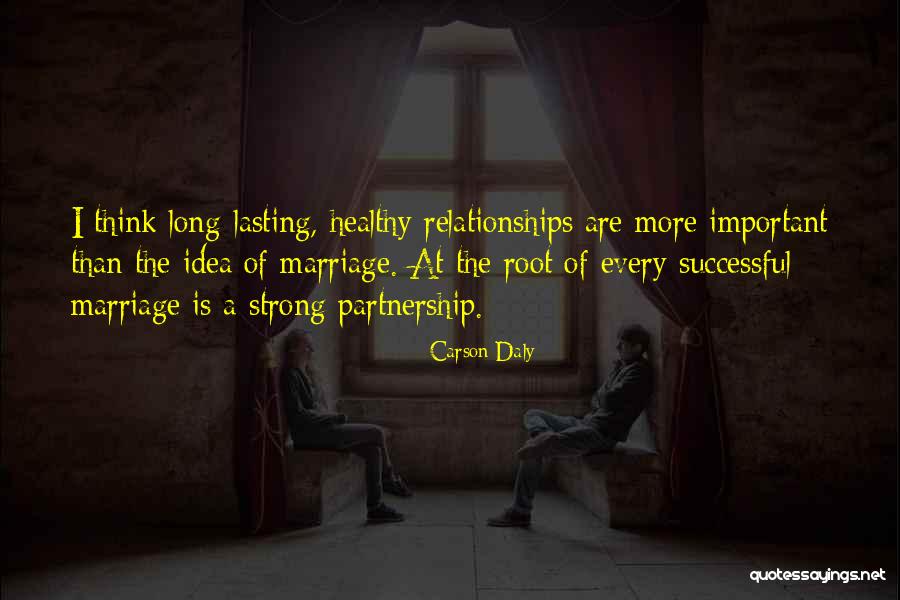 I think long-lasting, healthy relationships are more important than the idea of marriage. At the root of every successful marriage is a strong partnership. — Carson Daly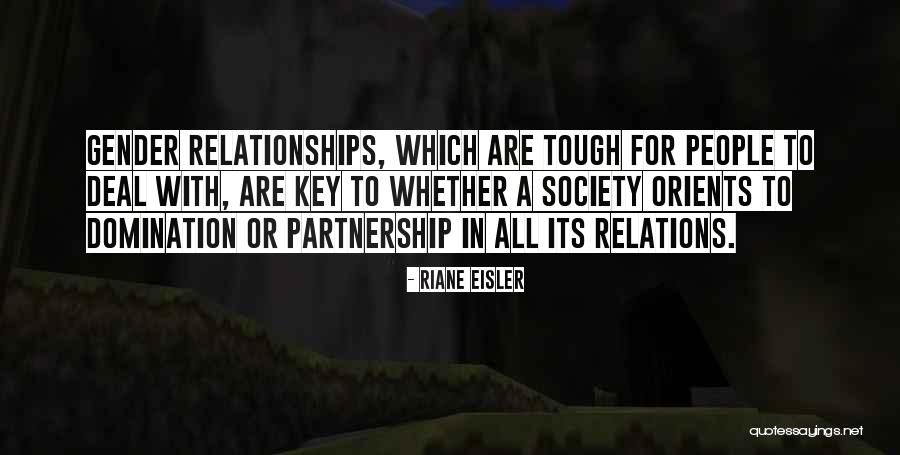 Gender relationships, which are tough for people to deal with, are key to whether a society orients to domination or partnership in all its relations. — Riane Eisler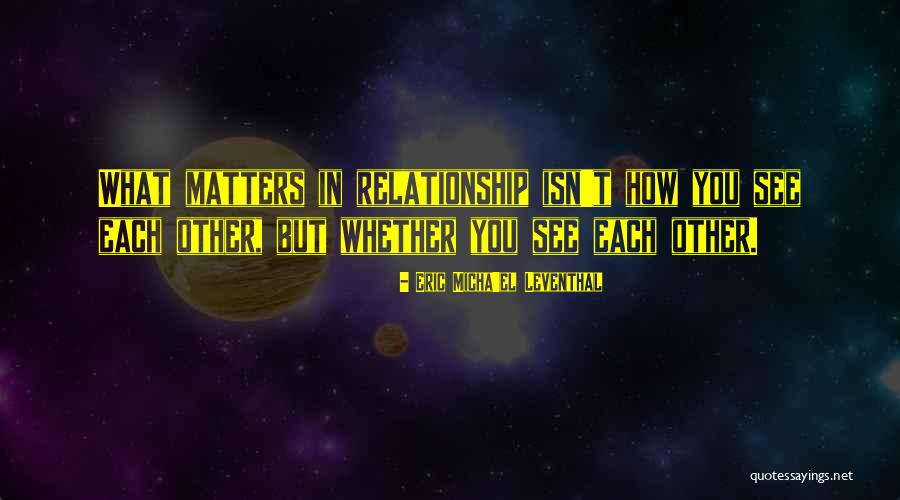 What matters in relationship isn't how you see each other, but whether you see each other. — Eric Micha'el Leventhal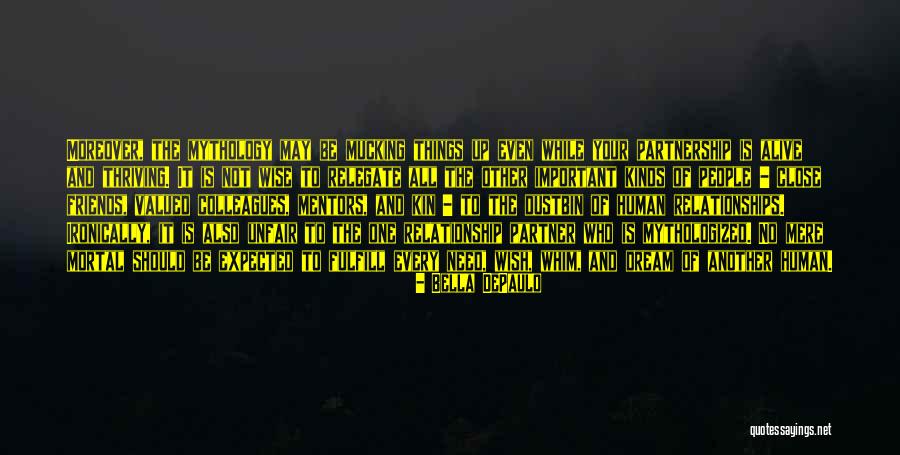 Moreover, the mythology may be mucking things up even while your partnership is alive and thriving. It is not wise to relegate all the other important kinds of people - close friends, valued colleagues, mentors, and kin - to the dustbin of human relationships. Ironically, it is also unfair to the one relationship partner who is mythologized. No mere mortal should be expected to fulfill every need, wish, whim, and dream of another human. — Bella DePaulo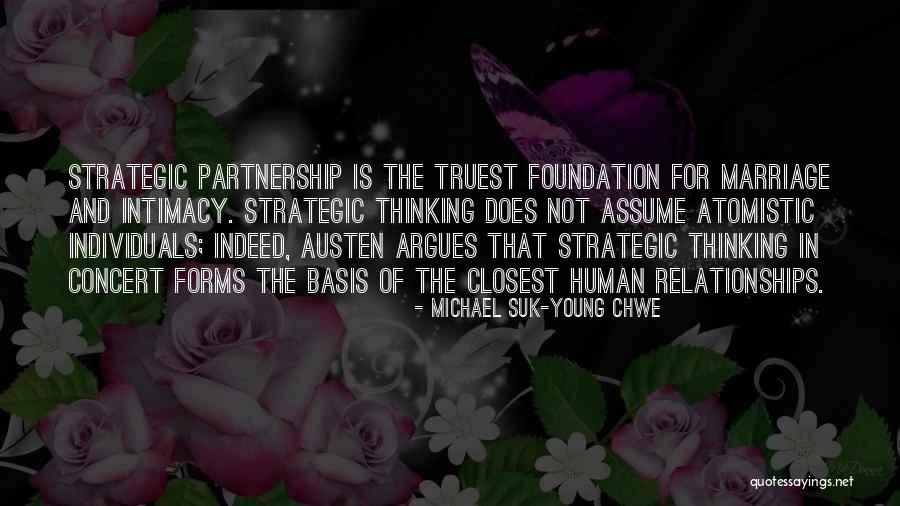 Strategic partnership is the truest foundation for marriage and intimacy. Strategic thinking does not assume atomistic individuals; indeed, Austen argues that strategic thinking in concert forms the basis of the closest human relationships. — Michael Suk-Young Chwe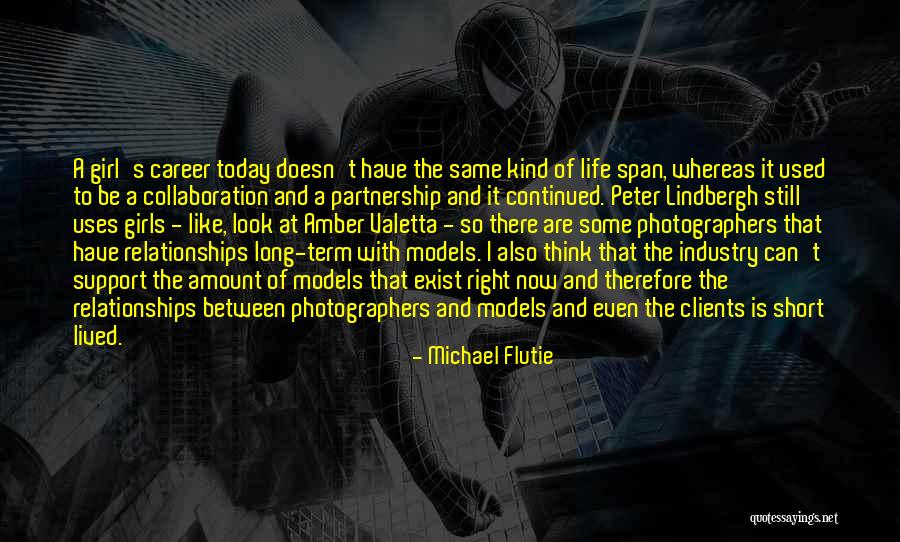 A girl's career today doesn't have the same kind of life span, whereas it used to be a collaboration and a partnership and it continued. Peter Lindbergh still uses girls - like, look at Amber Valetta - so there are some photographers that have relationships long-term with models. I also think that the industry can't support the amount of models that exist right now and therefore the relationships between photographers and models and even the clients is short lived. — Michael Flutie
A man of God doesn't lead a woman through dictatorship, he leads her through a partnership guided by God. — Stephan Labossiere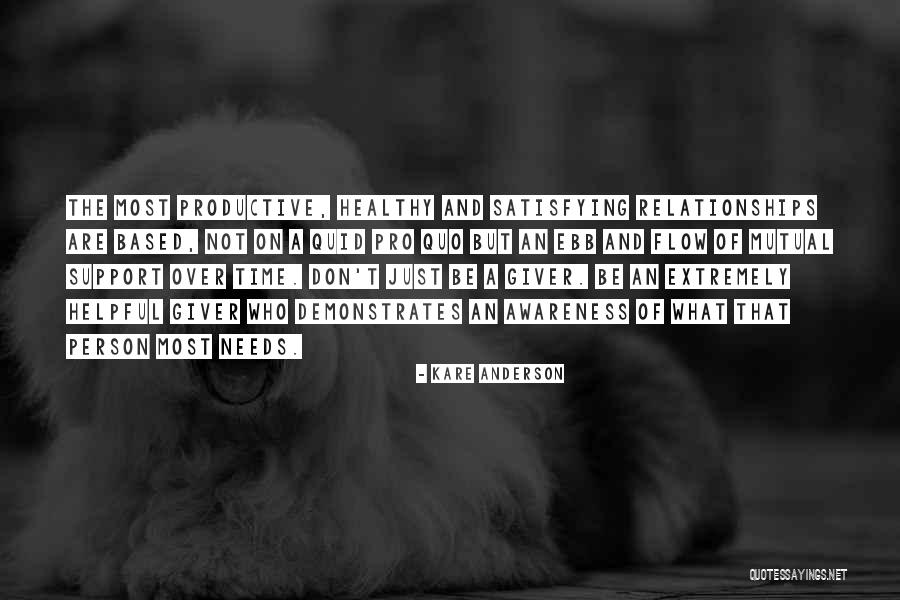 The most productive, healthy and satisfying relationships are based, not on a quid pro quo but an ebb and flow of mutual support over time. Don't just be a giver. Be an extremely helpful giver who demonstrates an awareness of what that person most needs. — Kare Anderson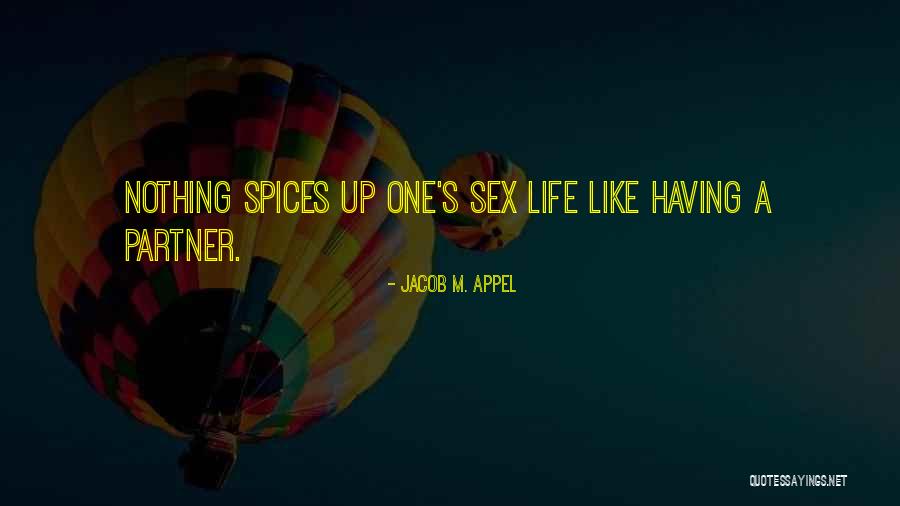 Nothing spices up one's sex life like having a partner. — Jacob M. Appel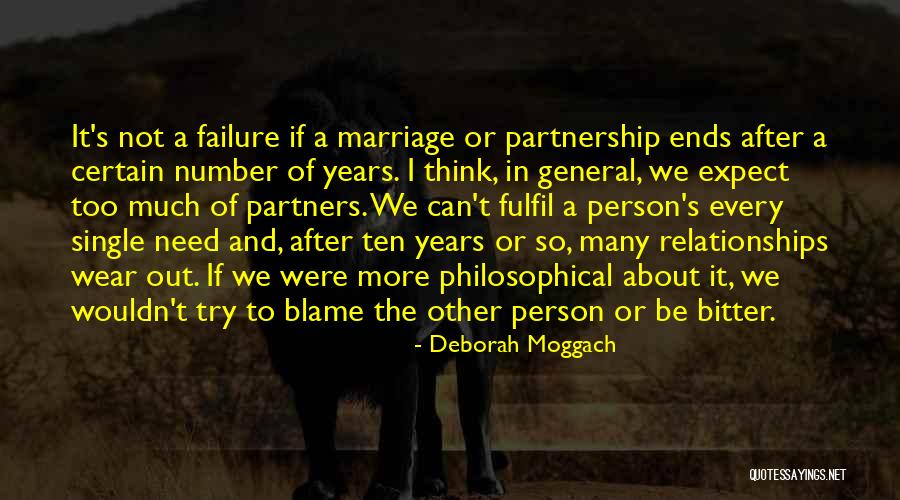 It's not a failure if a marriage or partnership ends after a certain number of years. I think, in general, we expect too much of partners. We can't fulfil a person's every single need and, after ten years or so, many relationships wear out. If we were more philosophical about it, we wouldn't try to blame the other person or be bitter. — Deborah Moggach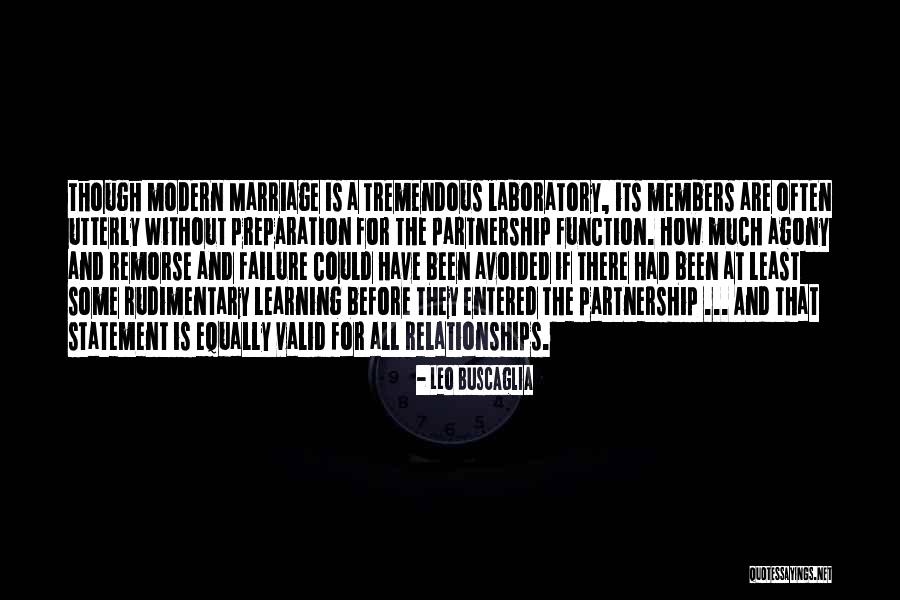 Though modern Marriage is a tremendous laboratory, its members are often utterly without preparation for the partnership function. How much agony and remorse and failure could have been avoided if there had been at least some rudimentary learning before they entered the partnership ... And that statement is equally valid for all relationships. — Leo Buscaglia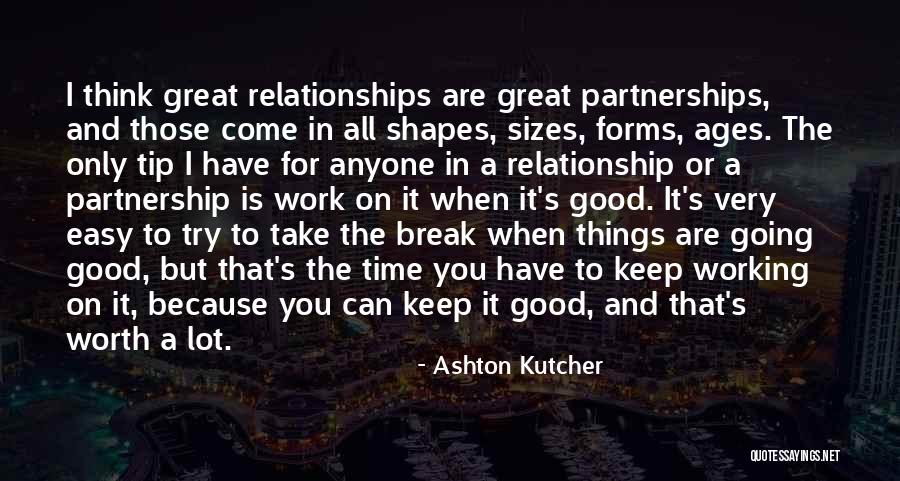 I think great relationships are great partnerships, and those come in all shapes, sizes, forms, ages. The only tip I have for anyone in a relationship or a partnership is work on it when it's good. It's very easy to try to take the break when things are going good, but that's the time you have to keep working on it, because you can keep it good, and that's worth a lot. — Ashton Kutcher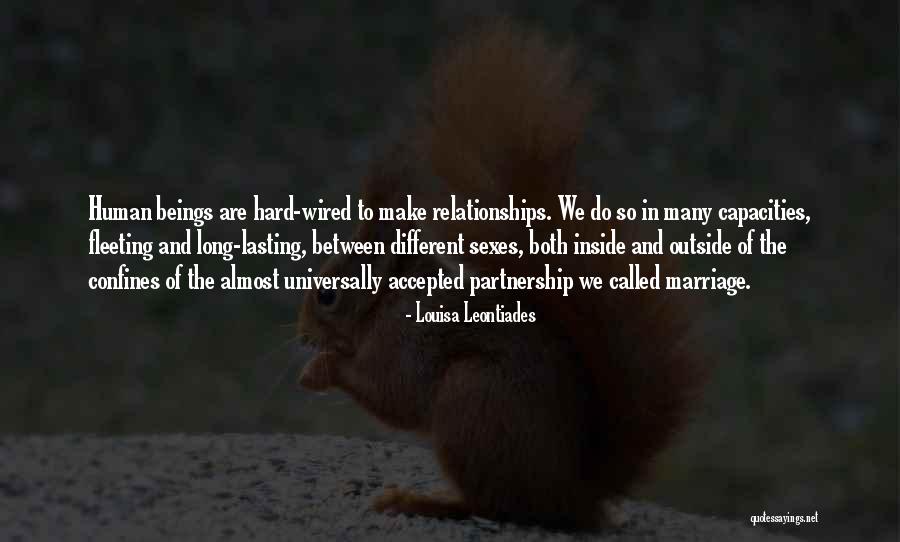 Human beings are hard-wired to make relationships. We do so in many capacities, fleeting and long-lasting, between different sexes, both inside and outside of the confines of the almost universally accepted partnership we called marriage. — Louisa Leontiades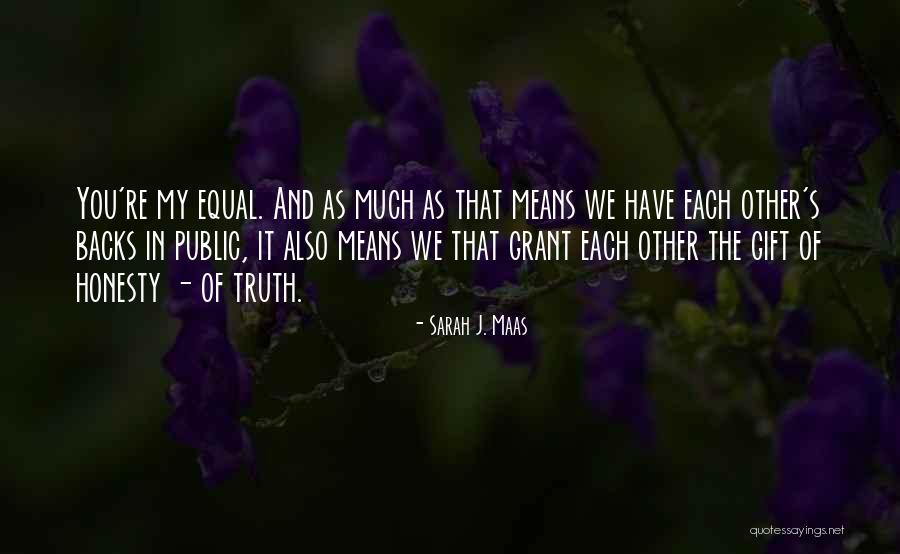 You're my equal. And as much as that means we have each other's backs in public, it also means we that grant each other the gift of honesty - of truth. — Sarah J. Maas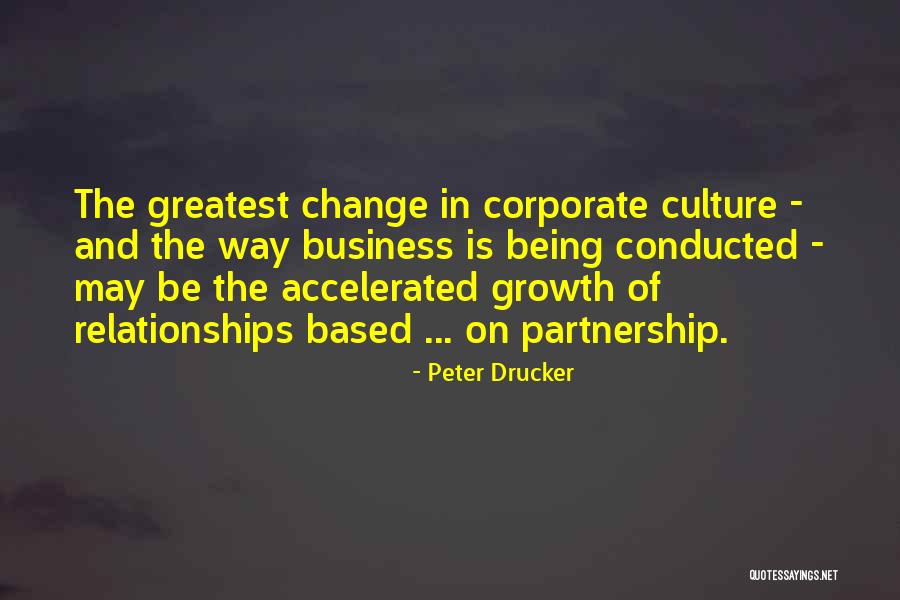 The greatest change in corporate culture - and the way business is being conducted - may be the accelerated growth of relationships based ... on partnership. — Peter Drucker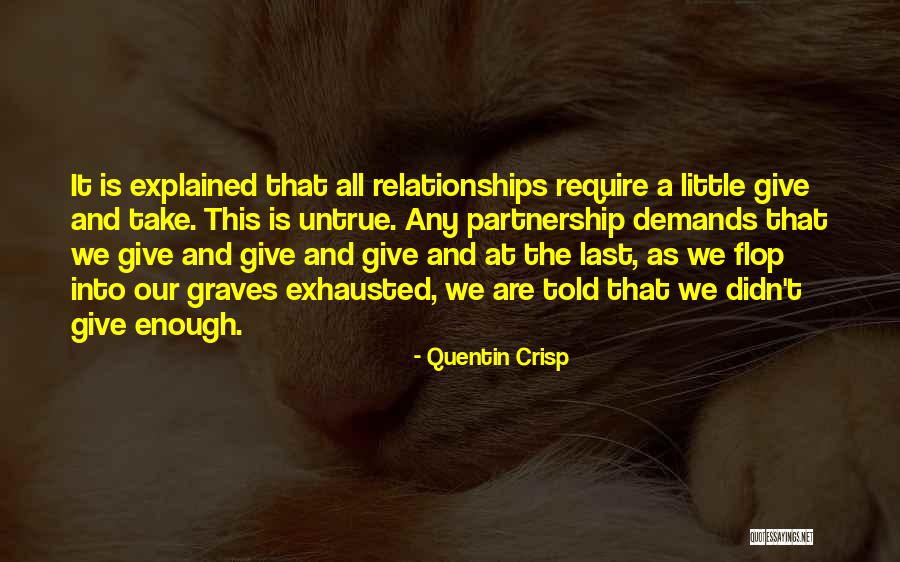 It is explained that all relationships require a little give and take. This is untrue. Any partnership demands that we give and give and give and at the last, as we flop into our graves exhausted, we are told that we didn't give enough. — Quentin Crisp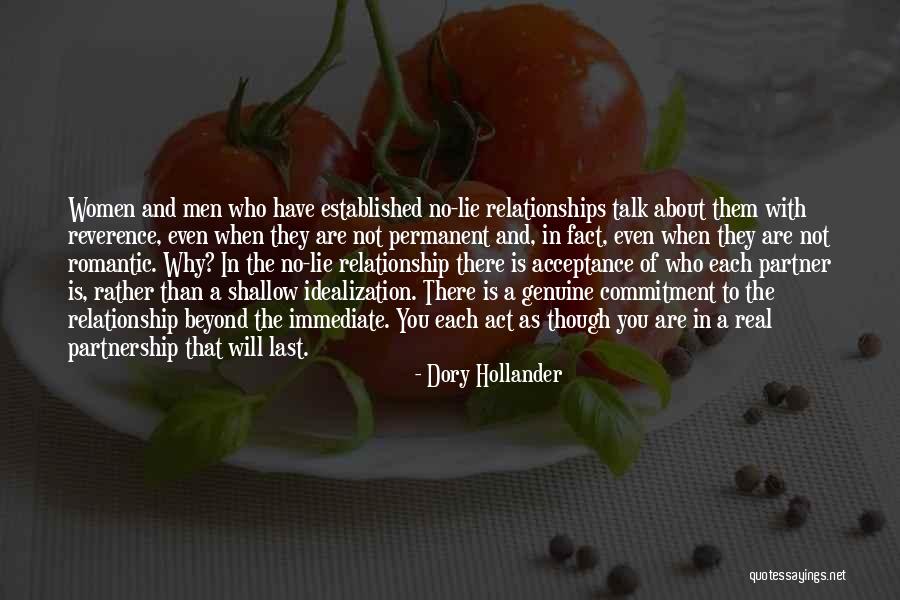 Women and men who have established no-lie relationships talk about them with reverence, even when they are not permanent and, in fact, even when they are not romantic. Why? In the no-lie relationship there is acceptance of who each partner is, rather than a shallow idealization. There is a genuine commitment to the relationship beyond the immediate. You each act as though you are in a real partnership that will last. — Dory Hollander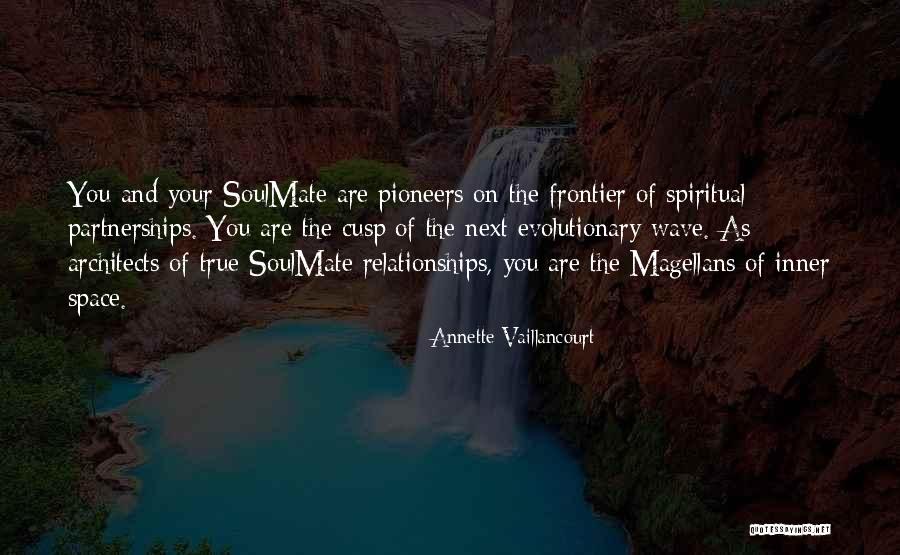 You and your SoulMate are pioneers on the frontier of spiritual partnerships. You are the cusp of the next evolutionary wave. As architects of true SoulMate relationships, you are the Magellans of inner space. — Annette Vaillancourt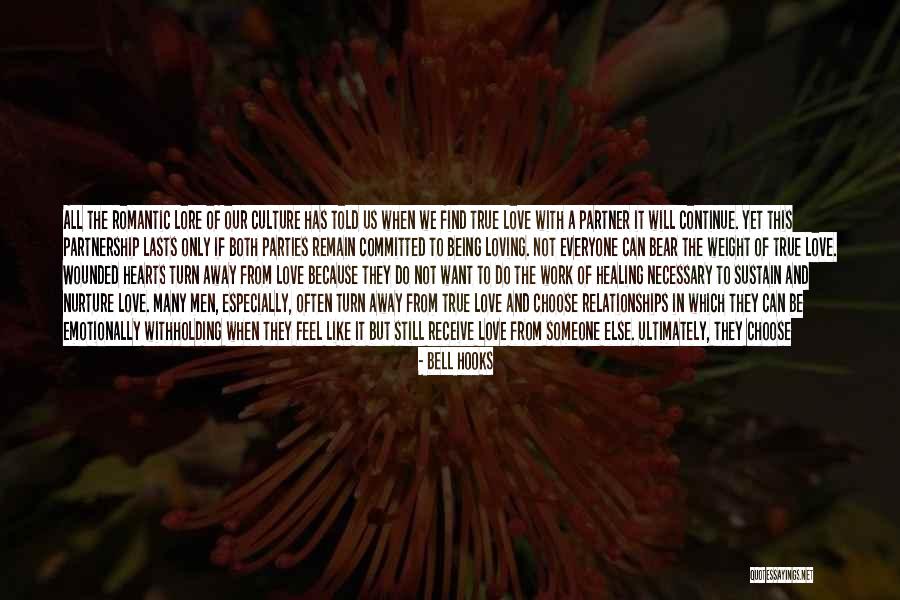 All the romantic lore of our culture has told us when we find true love with a partner it will continue. Yet this partnership lasts only if both parties remain committed to being loving. Not everyone can bear the weight of true love. Wounded hearts turn away from love because they do not want to do the work of healing necessary to sustain and nurture love. Many men, especially, often turn away from true love and choose relationships in which they can be emotionally withholding when they feel like it but still receive love from someone else. Ultimately, they choose power over love. To know and keep true love we have to be willing to surrender the will to power. — Bell Hooks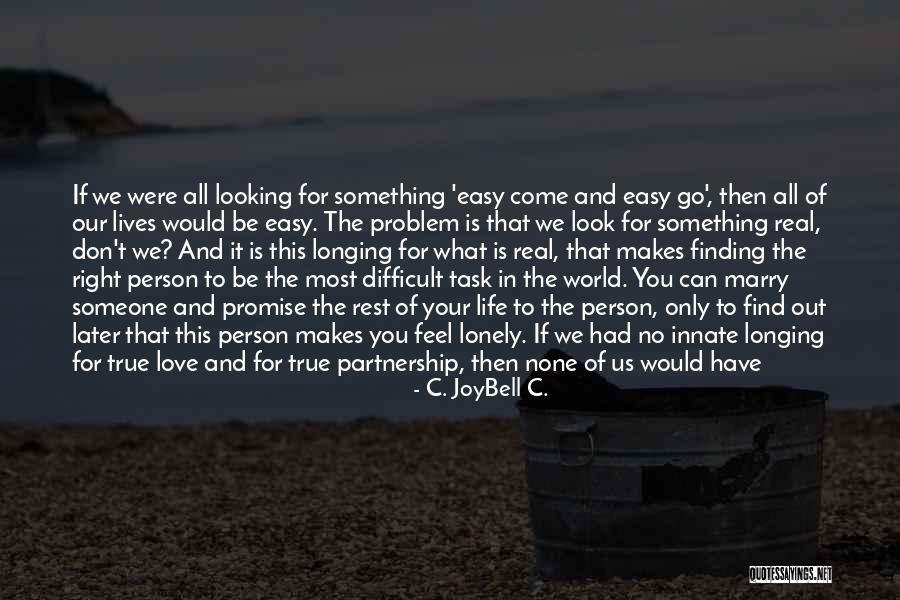 If we were all looking for something 'easy come and easy go', then all of our lives would be easy. The problem is that we look for something real, don't we? And it is this longing for what is real, that makes finding the right person to be the most difficult task in the world. You can marry someone and promise the rest of your life to the person, only to find out later that this person makes you feel lonely. If we had no innate longing for true love and for true partnership, then none of us would have any problems! Therefore, the most frightening question to ponder upon, is, 'what if true love does not exist; what if the real stuff isn't real at all?' In such a case, life would be meaningless. I suppose I would rather believe in love relentlessly, than live in this world meaninglessly. — C. JoyBell C.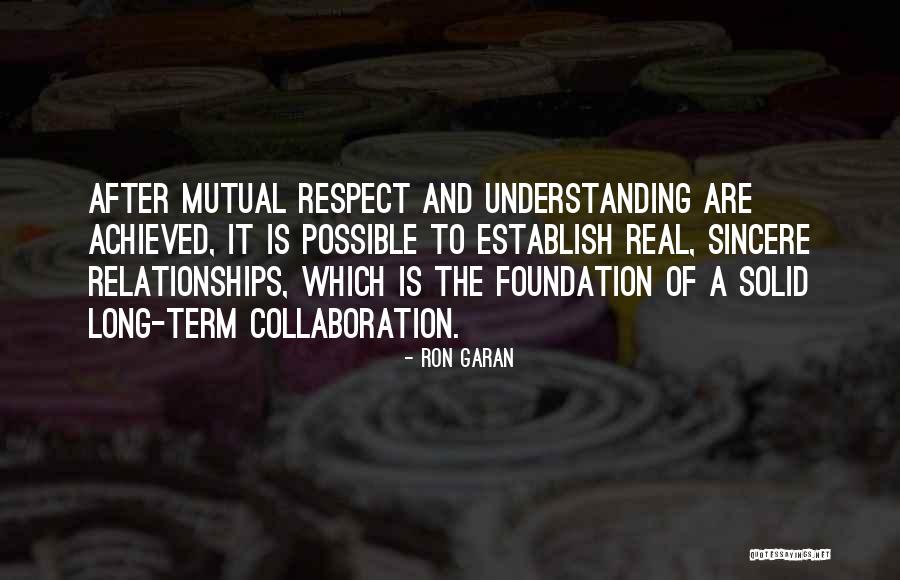 After mutual respect and understanding are achieved, it is possible to establish real, sincere relationships, which is the foundation of a solid long-term collaboration. — Ron Garan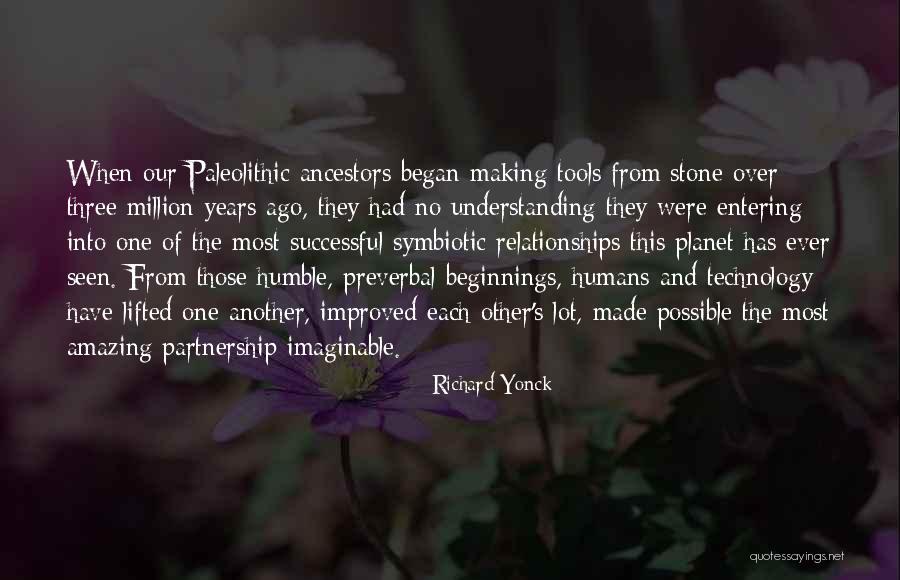 When our Paleolithic ancestors began making tools from stone over three million years ago, they had no understanding they were entering into one of the most successful symbiotic relationships this planet has ever seen. From those humble, preverbal beginnings, humans and technology have lifted one another, improved each other's lot, made possible the most amazing partnership imaginable. — Richard Yonck