Relationship Flaws Quotes & Sayings
Enjoy reading and share 21 famous quotes about Relationship Flaws with everyone.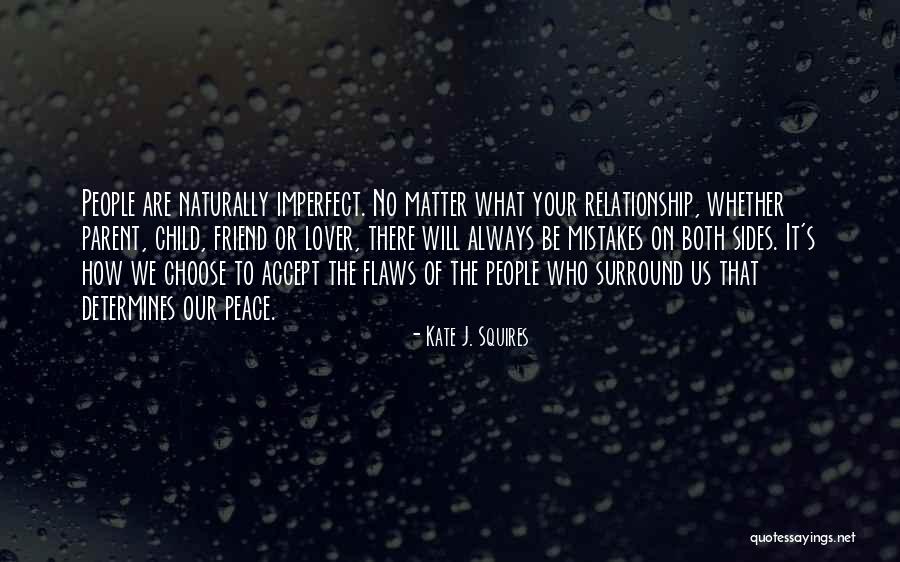 People are naturally imperfect. No matter what your relationship, whether parent, child, friend or lover, there will always be mistakes on both sides. It's how we choose to accept the flaws of the people who surround us that determines our peace. — Kate J. Squires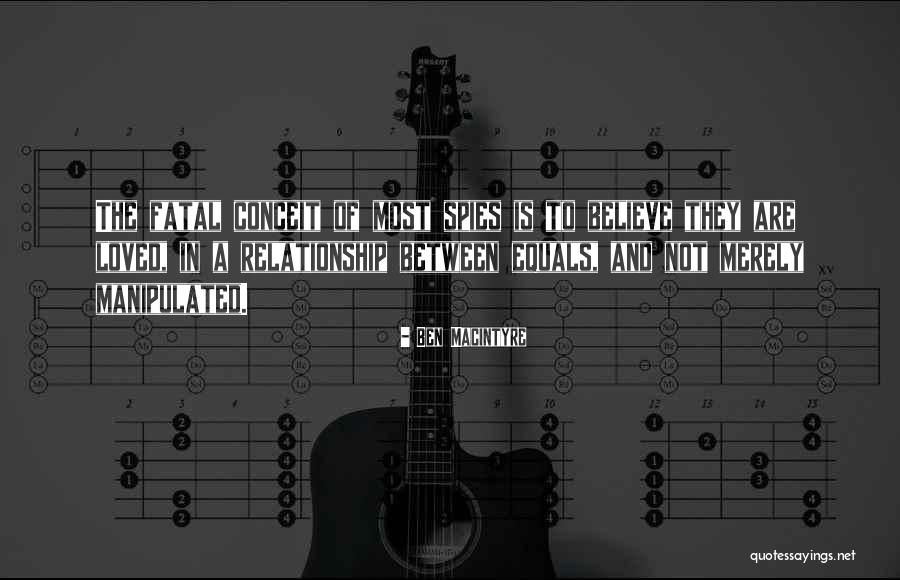 The fatal conceit of most spies is to believe they are loved, in a relationship between equals, and not merely manipulated. — Ben Macintyre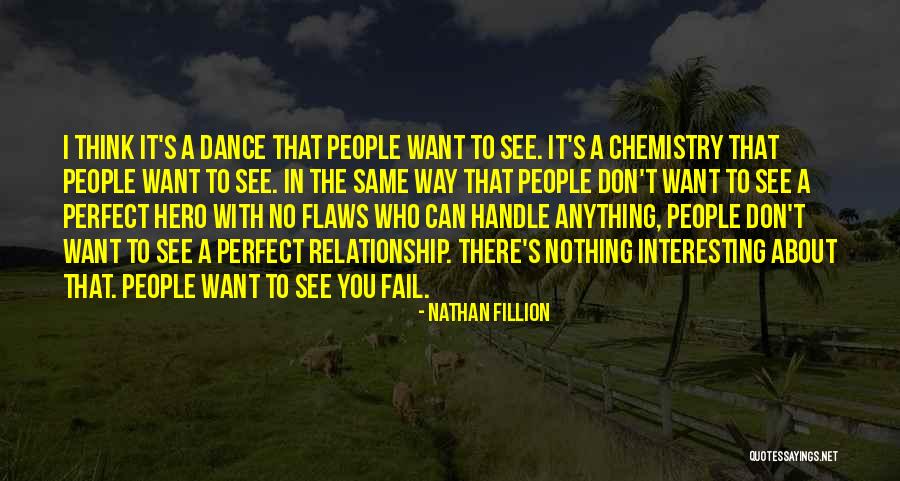 I think it's a dance that people want to see. It's a chemistry that people want to see. In the same way that people don't want to see a perfect hero with no flaws who can handle anything, people don't want to see a perfect relationship. There's nothing interesting about that. People want to see you fail. — Nathan Fillion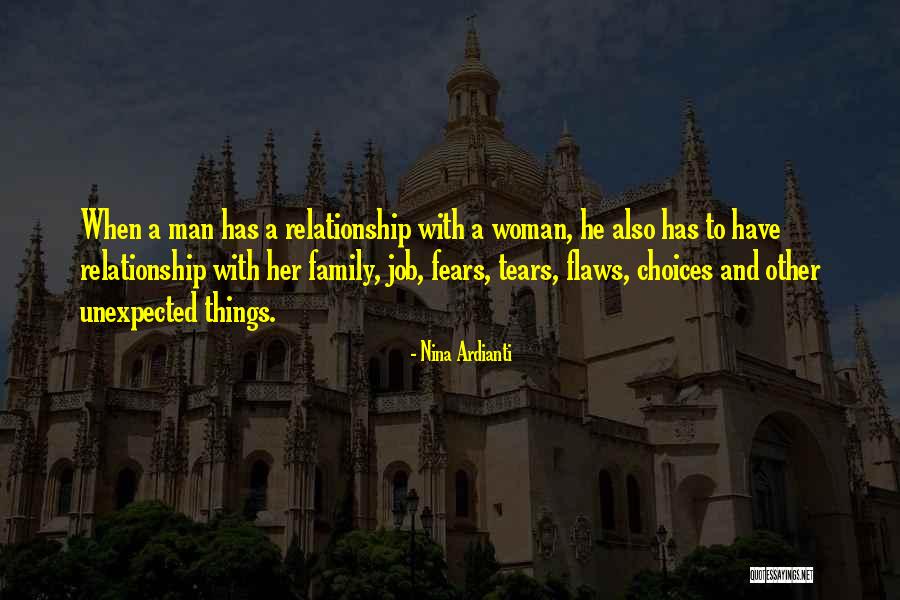 When a man has a relationship with a woman, he also has to have relationship with her family, job, fears, tears, flaws, choices and other unexpected things. — Nina Ardianti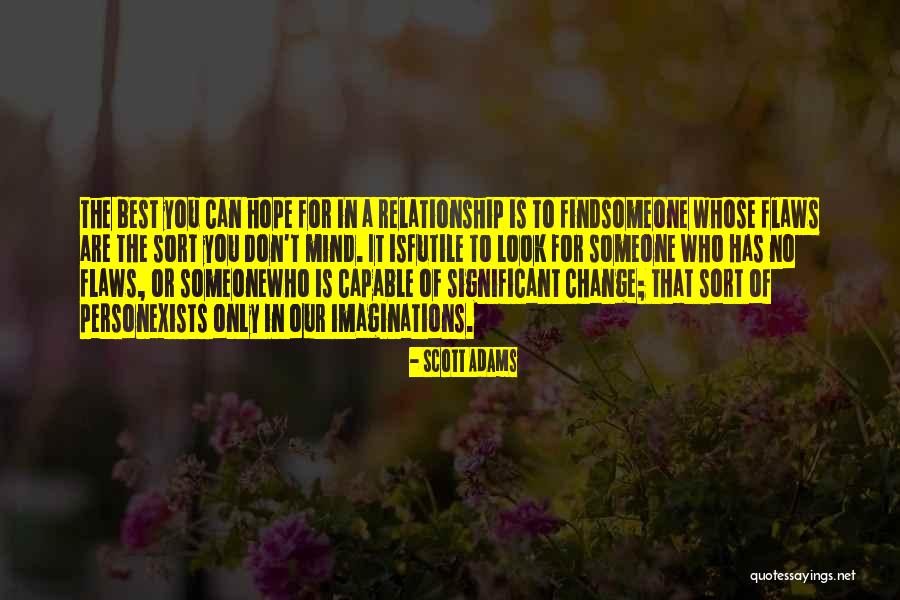 The best you can hope for in a relationship is to find
someone whose flaws are the sort you don't mind. It is
futile to look for someone who has no flaws, or someone
who is capable of significant change; that sort of person
exists only in our imaginations. — Scott Adams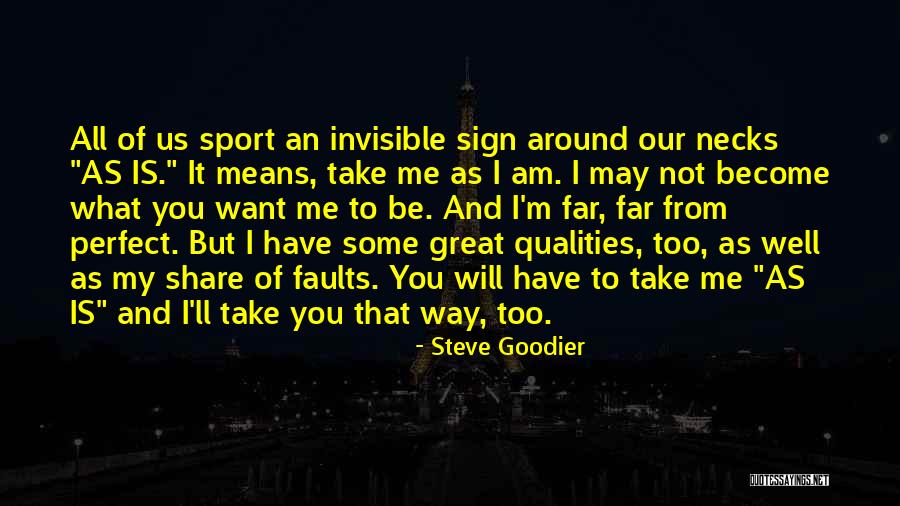 All of us sport an invisible sign around our necks
"AS IS." It means, take me as I am. I may not become what you want me to be. And I'm far, far from perfect. But I have some great qualities, too, as well as my share of faults. You will have to take me "AS IS" and I'll take you that way, too. — Steve Goodier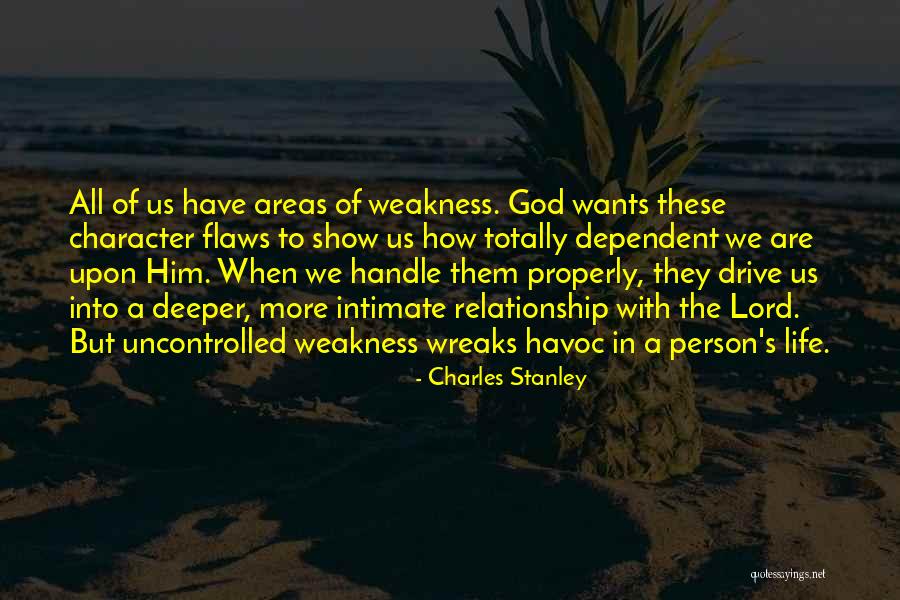 All of us have areas of weakness. God wants these character flaws to show us how totally dependent we are upon Him. When we handle them properly, they drive us into a deeper, more intimate relationship with the Lord. But uncontrolled weakness wreaks havoc in a person's life. — Charles Stanley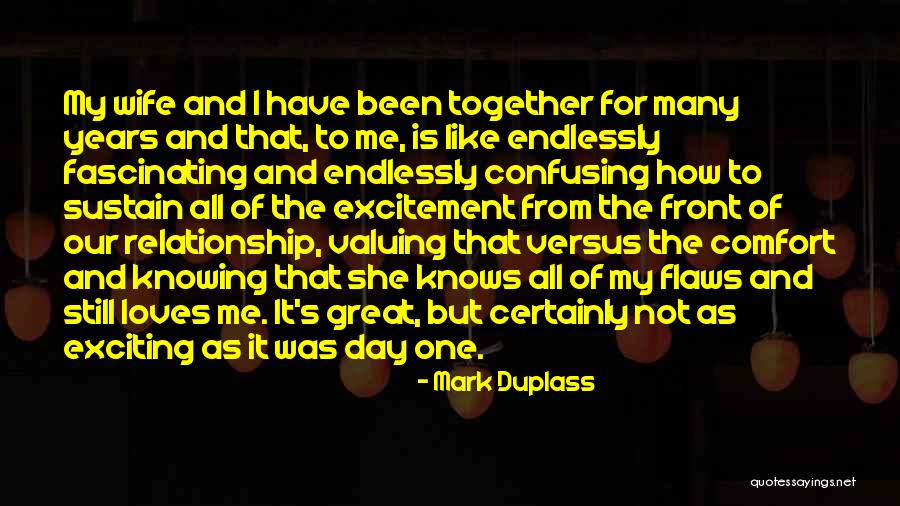 My wife and I have been together for many years and that, to me, is like endlessly fascinating and endlessly confusing how to sustain all of the excitement from the front of our relationship, valuing that versus the comfort and knowing that she knows all of my flaws and still loves me. It's great, but certainly not as exciting as it was day one. — Mark Duplass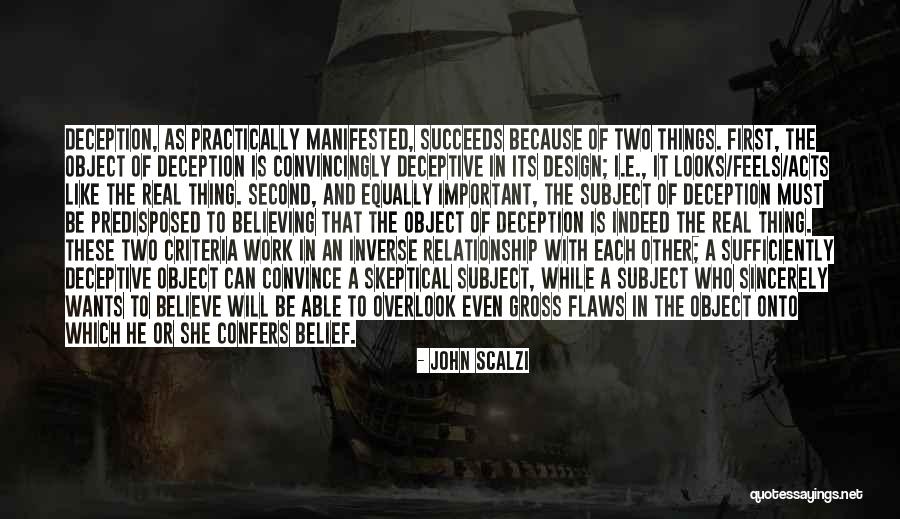 Deception, as practically manifested, succeeds because of two things. First, the object of deception is convincingly deceptive in its design; i.e., it looks/feels/acts like the real thing. Second, and equally important, the subject of deception must be predisposed to believing that the object of deception is indeed the real thing. These two criteria work in an inverse relationship with each other; a sufficiently deceptive object can convince a skeptical subject, while a subject who sincerely wants to believe will be able to overlook even gross flaws in the object onto which he or she confers belief. — John Scalzi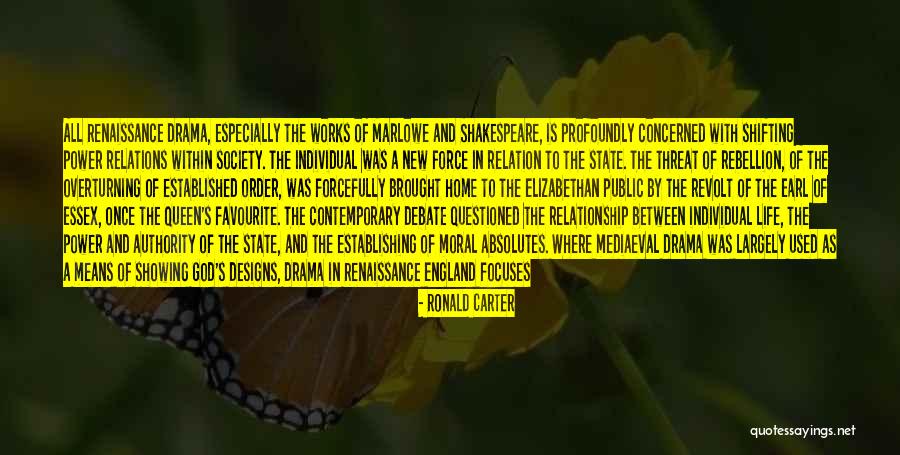 All Renaissance drama, especially the works of Marlowe and Shakespeare, is profoundly concerned with shifting power relations within society. The individual was a new force in relation to the state. The threat of rebellion, of the overturning of established order, was forcefully brought home to the Elizabethan public by the revolt of the Earl of Essex, once the Queen's favourite. The contemporary debate questioned the relationship between individual life, the power and authority of the state, and the establishing of moral absolutes. Where mediaeval drama was largely used as a means of showing God's designs, drama in Renaissance England focuses on man, and becomes a way of exploring his weaknesses, depravities, flaws - and qualities. — Ronald Carter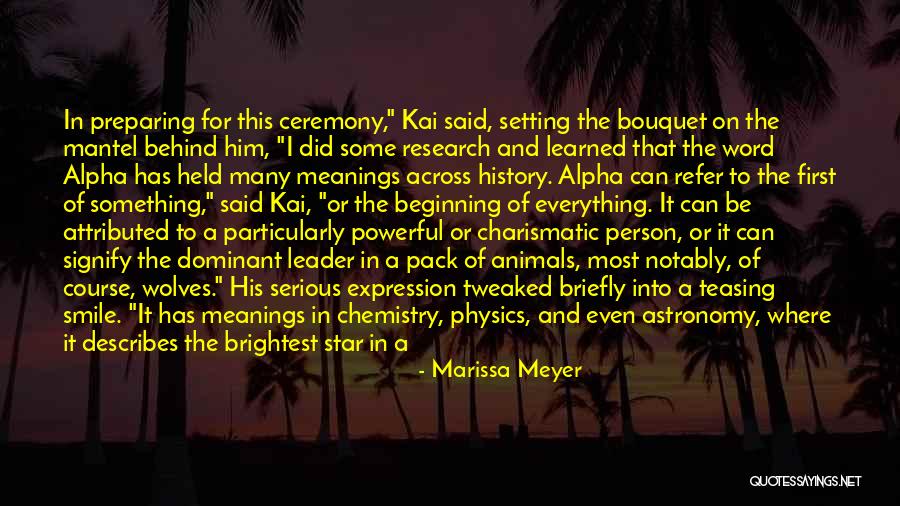 In preparing for this ceremony," Kai said, setting the bouquet on the mantel behind him, "I did some research and learned that the word Alpha has held many meanings across history. Alpha can refer to the first of something," said Kai, "or the beginning of everything. It can be attributed to a particularly powerful or charismatic person, or it can signify the dominant leader in a pack of animals, most notably, of course, wolves." His serious expression tweaked briefly into a teasing smile. "It has meanings in chemistry, physics, and even astronomy, where it describes the brightest star in a constellation. But it seems clear that Ze'ev and Scarlet have created their own definition for the word, and their relationship has given this word a new meaning for all of us. Being an Alpha means that you'll stand against all adversity to be with your mate. It means accepting each other, both for your strengths and your flaws. It means forging your own path to happiness and to love. — Marissa Meyer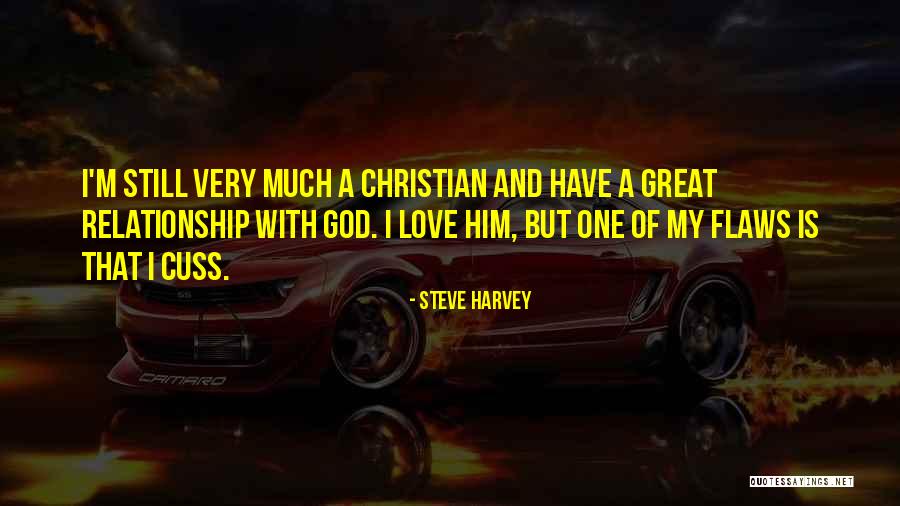 I'm still very much a Christian and have a great relationship with God. I love Him, but one of my flaws is that I cuss. — Steve Harvey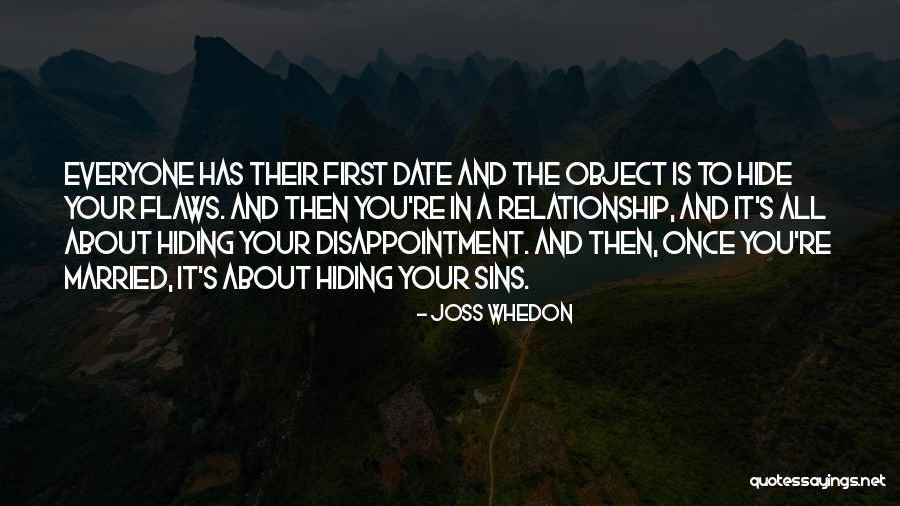 Everyone has their first date and the object is to hide your flaws. And then you're in a relationship, and it's all about hiding your disappointment. And then, once you're married, it's about hiding your sins. — Joss Whedon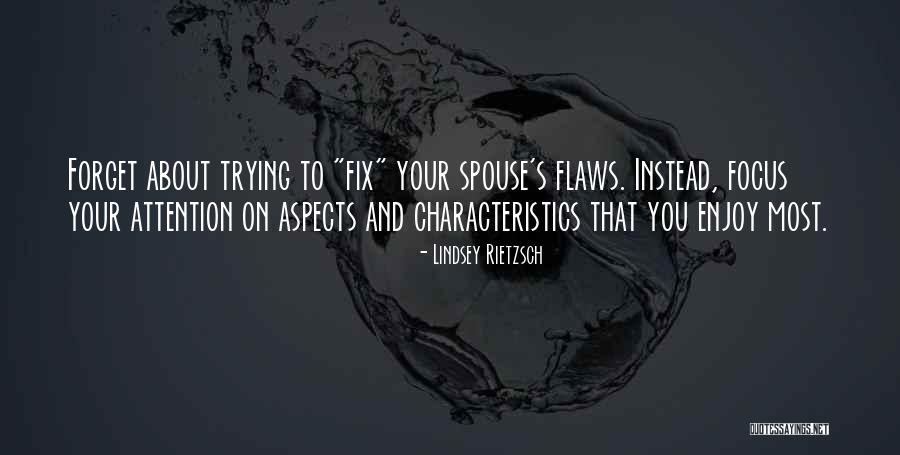 Forget about trying to "fix" your spouse's flaws. Instead, focus your attention on aspects and characteristics that you enjoy most. — Lindsey Rietzsch
When they want to leave, they accuse you with endless flaws. — Eyden I.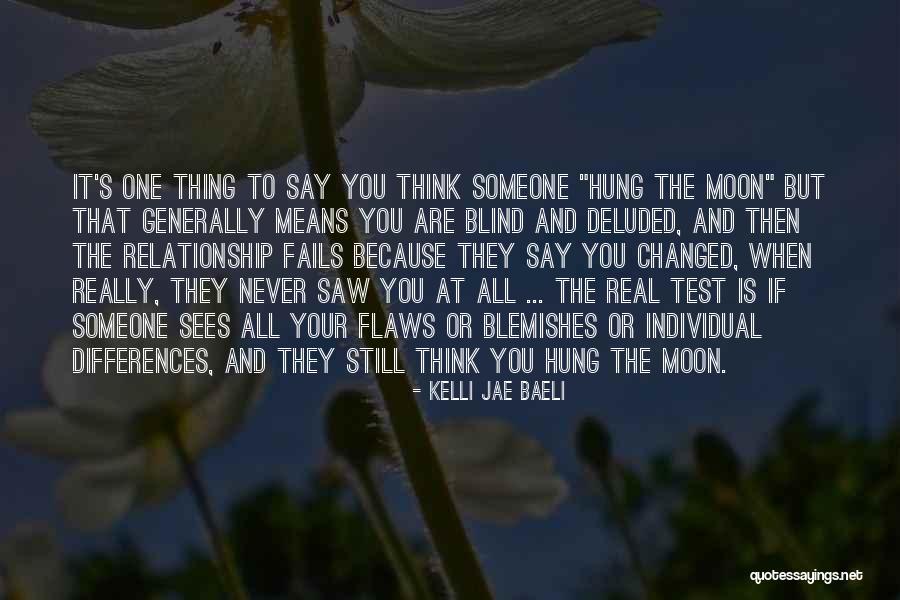 It's one thing to say you think someone "hung the moon" but that generally means you are blind and deluded, and then the relationship fails because they say you changed, when really, they never saw you at all ... The real test is if someone sees all your flaws or blemishes or individual differences, and they still think you hung the moon. — Kelli Jae Baeli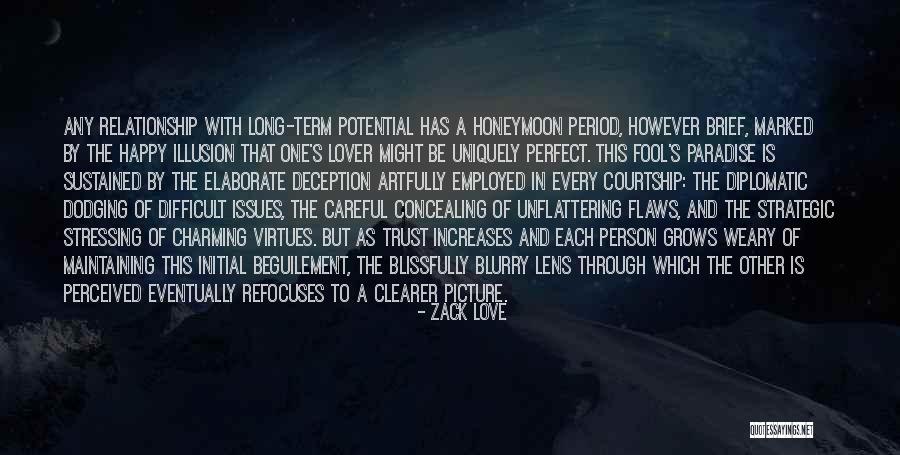 Any relationship with long-term potential has a honeymoon period, however brief, marked by the happy illusion that one's lover might be uniquely perfect. This fool's paradise is sustained by the elaborate deception artfully employed in every courtship: the diplomatic dodging of difficult issues, the careful concealing of unflattering flaws, and the strategic stressing of charming virtues. But as trust increases and each person grows weary of maintaining this initial beguilement, the blissfully blurry lens through which the other is perceived eventually refocuses to a clearer picture. — Zack Love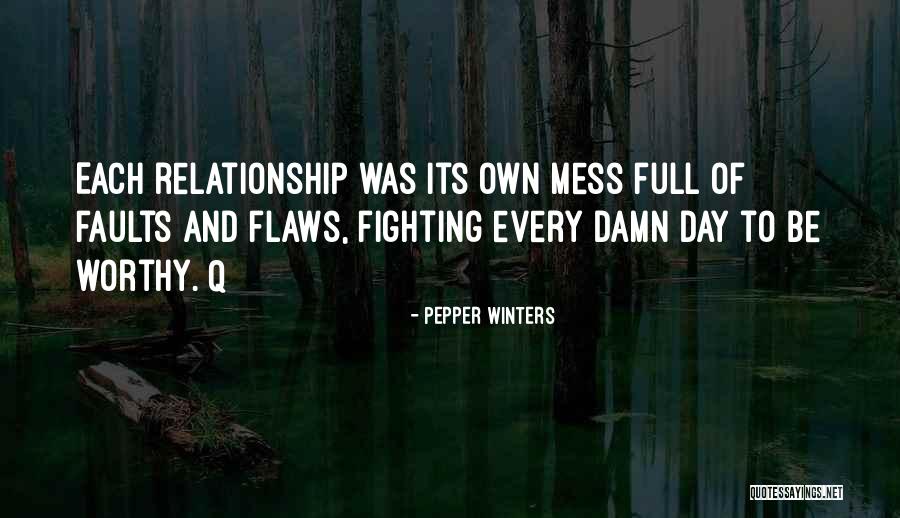 Each relationship was its own mess full of faults and flaws, fighting every damn day to be worthy. Q — Pepper Winters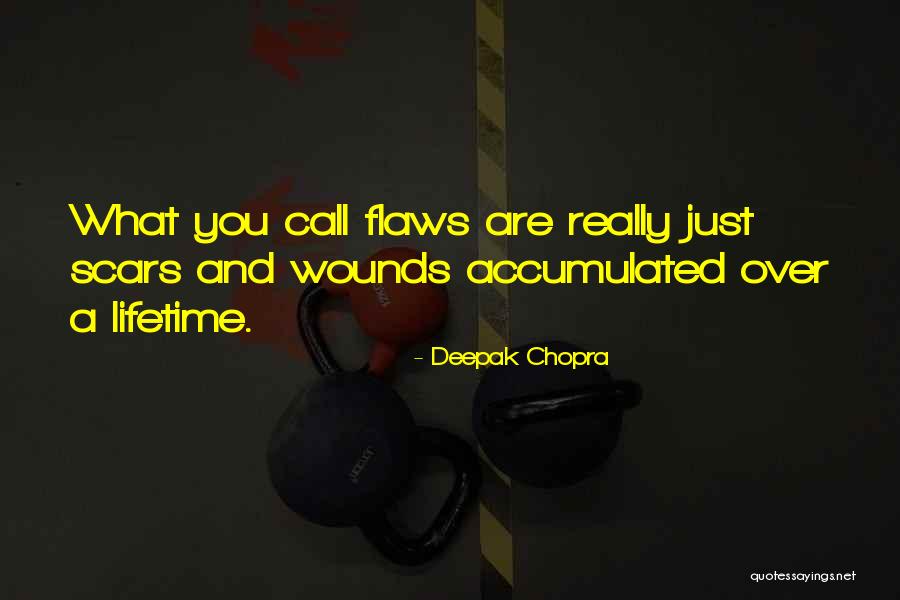 What you call flaws are really just scars and wounds accumulated over a lifetime. — Deepak Chopra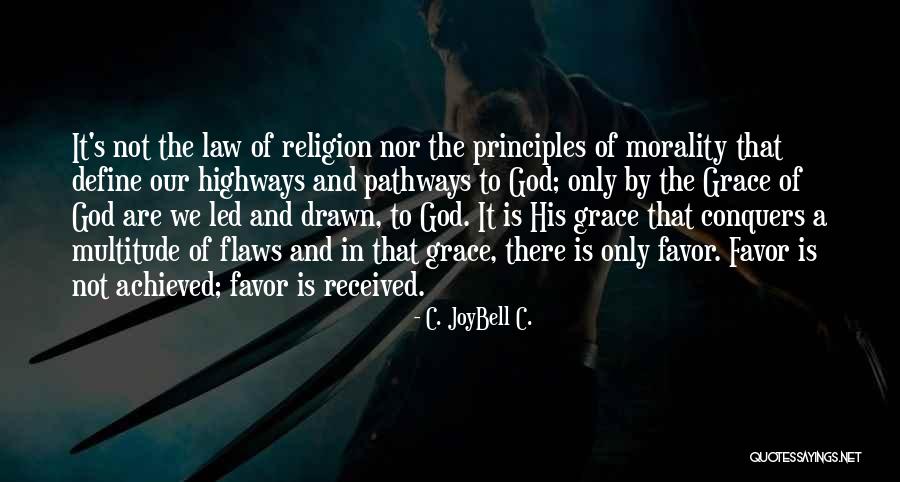 It's not the law of religion nor the principles of morality that define our highways and pathways to God; only by the Grace of God are we led and drawn, to God. It is His grace that conquers a multitude of flaws and in that grace, there is only favor. Favor is not achieved; favor is received. — C. JoyBell C.