Rat Pack Quotes & Sayings
Enjoy reading and share 23 famous quotes about Rat Pack with everyone.
Top Rat Pack Quotes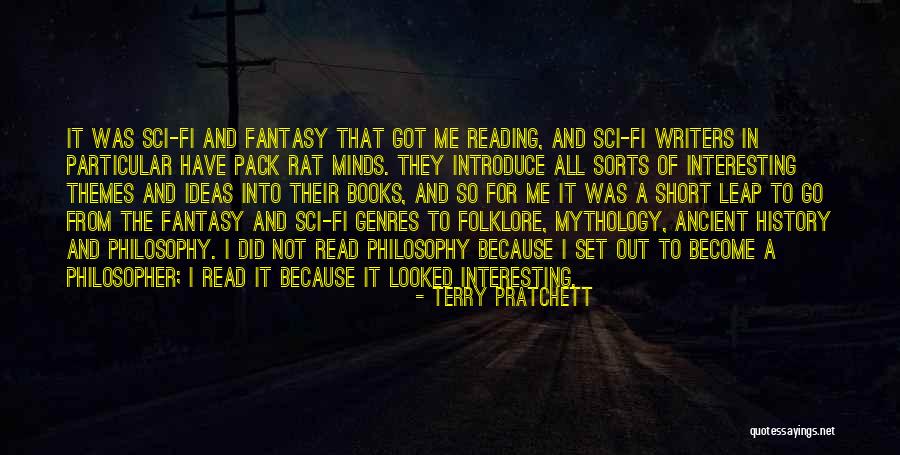 It was Sci-Fi and fantasy that got me reading, and Sci-Fi writers in particular have pack rat minds. They introduce all sorts of interesting themes and ideas into their books, and so for me it was a short leap to go from the fantasy and Sci-Fi genres to folklore, mythology, ancient history and philosophy. I did not read philosophy because I set out to become a philosopher; I read it because it looked interesting. — Terry Pratchett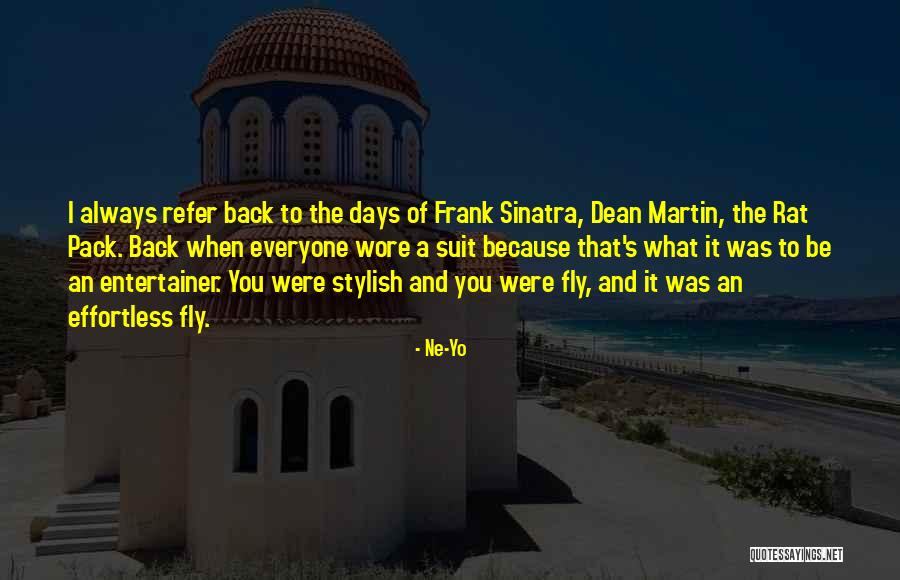 I always refer back to the days of Frank Sinatra, Dean Martin, the Rat Pack. Back when everyone wore a suit because that's what it was to be an entertainer. You were stylish and you were fly, and it was an effortless fly. — Ne-Yo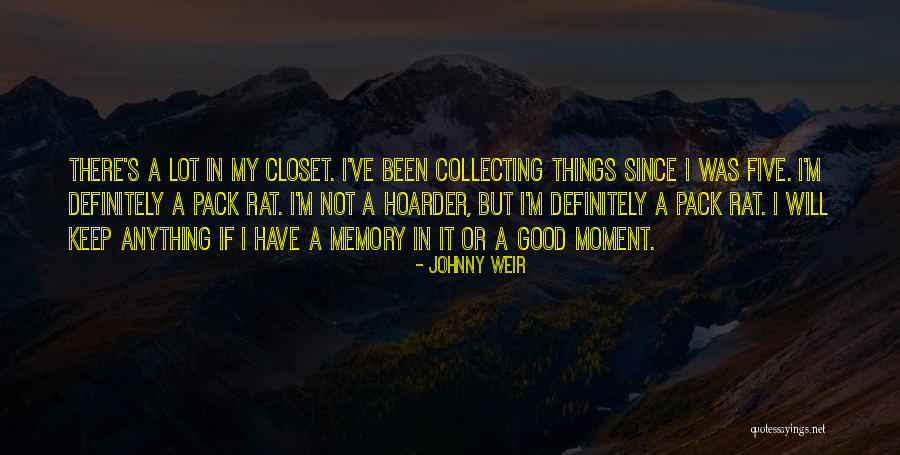 There's a lot in my closet. I've been collecting things since I was five. I'm definitely a pack rat. I'm not a hoarder, but I'm definitely a pack rat. I will keep anything if I have a memory in it or a good moment. — Johnny Weir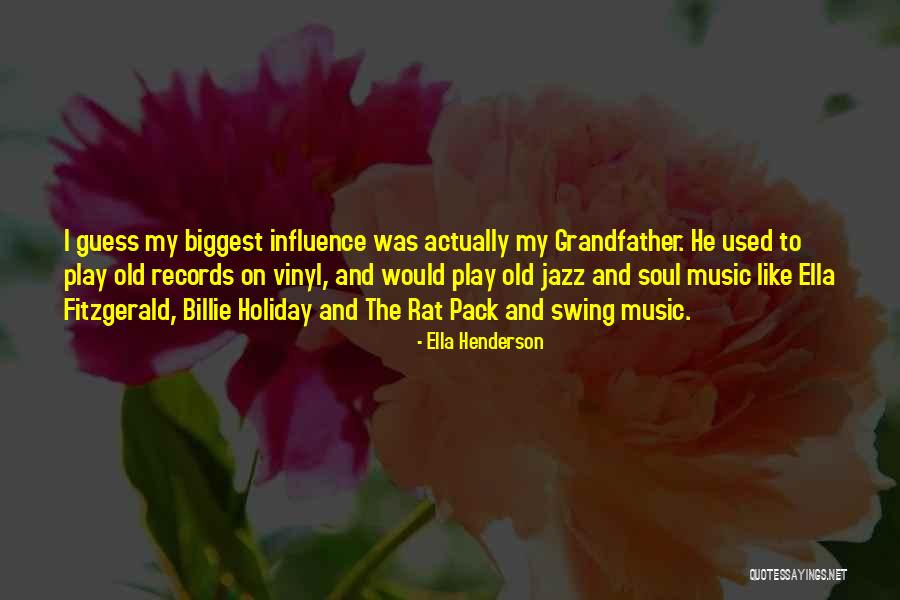 I guess my biggest influence was actually my Grandfather. He used to play old records on vinyl, and would play old jazz and soul music like Ella Fitzgerald, Billie Holiday and The Rat Pack and swing music. — Ella Henderson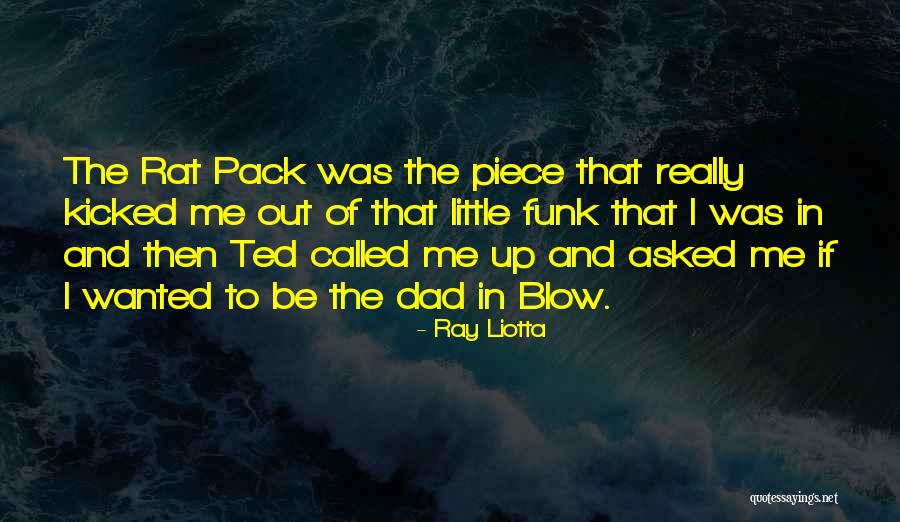 The Rat Pack was the piece that really kicked me out of that little funk that I was in and then Ted called me up and asked me if I wanted to be the dad in Blow. — Ray Liotta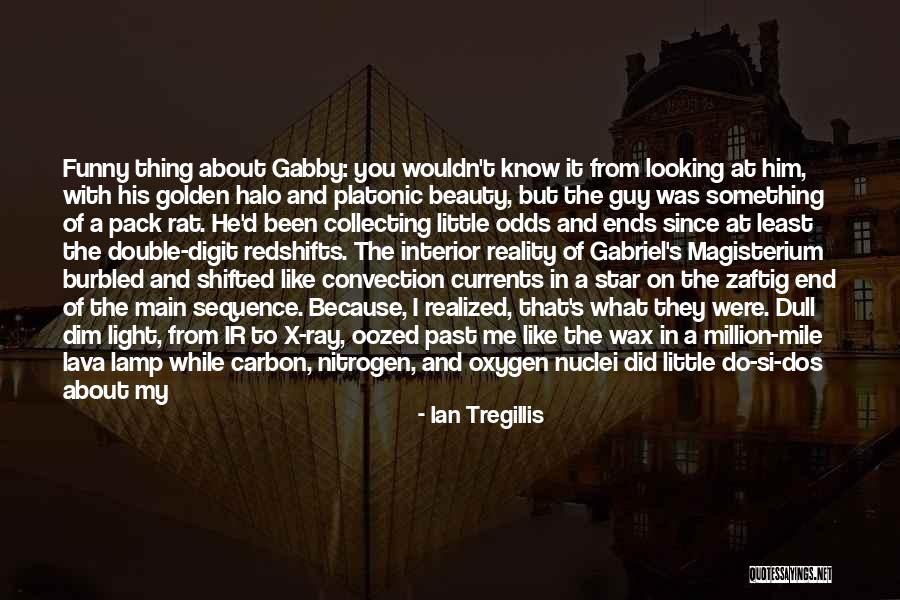 Funny thing about Gabby: you wouldn't know it from looking at him, with his golden halo and platonic beauty, but the guy was something of a pack rat. He'd been collecting little odds and ends since at least the double-digit redshifts. The interior reality of Gabriel's Magisterium burbled and shifted like convection currents in a star on the zaftig end of the main sequence. Because, I realized, that's what they were. Dull dim light, from IR to X-ray, oozed past me like the wax in a million-mile lava lamp while carbon, nitrogen, and oxygen nuclei did little do-si-dos about my toes. Every bubble, every sizzle, every new nucleus, every photodissociation tagged something of interest to Gabriel. The heart of this star smelled of roses and musty libraries. — Ian Tregillis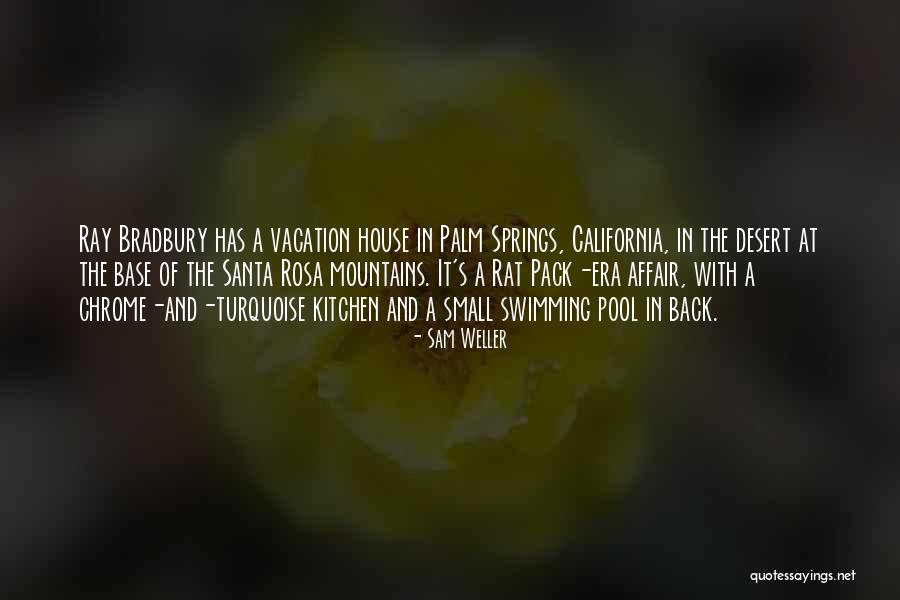 Ray Bradbury has a vacation house in Palm Springs, California, in the desert at the base of the Santa Rosa mountains. It's a Rat Pack-era affair, with a chrome-and-turquoise kitchen and a small swimming pool in back. — Sam Weller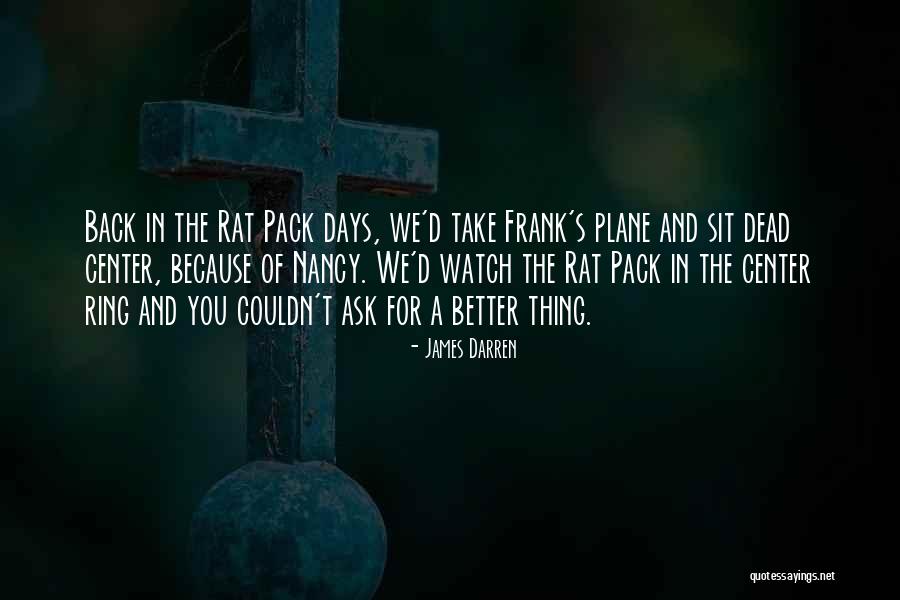 Back in the Rat Pack days, we'd take Frank's plane and sit dead center, because of Nancy. We'd watch the Rat Pack in the center ring and you couldn't ask for a better thing. — James Darren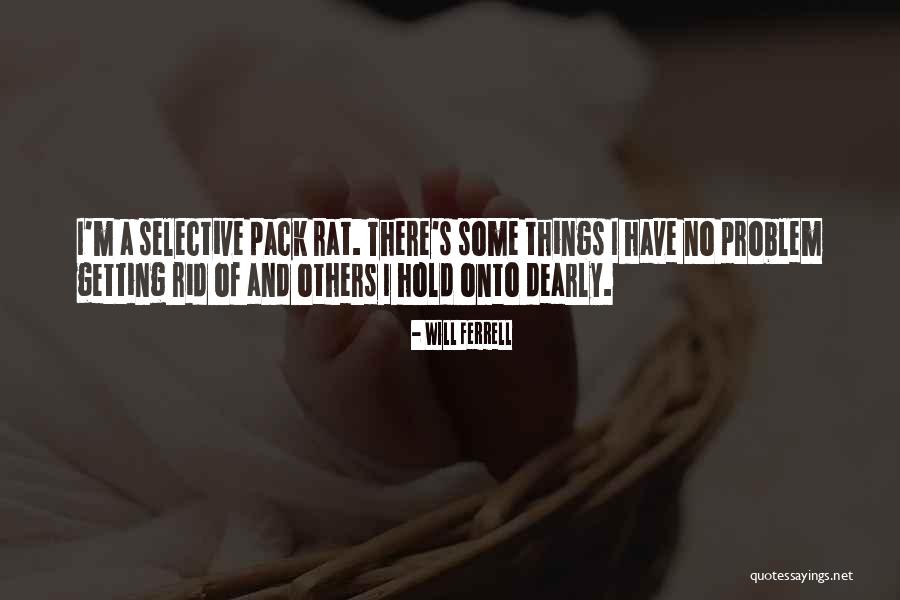 I'm a selective pack rat. There's some things I have no problem getting rid of and others I hold onto dearly. — Will Ferrell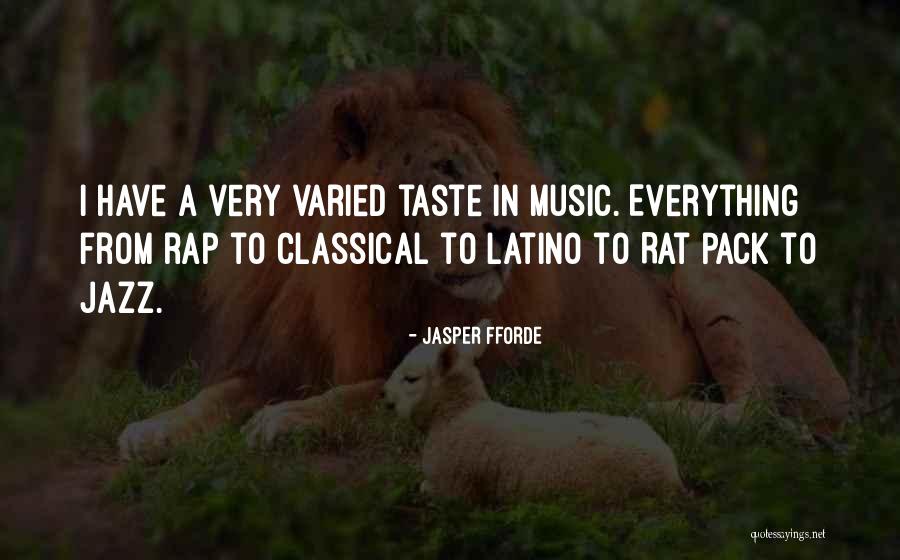 I have a very varied taste in music. Everything from rap to classical to Latino to Rat Pack to jazz. — Jasper Fforde
Having a bunch of friends who are rats can actually be a good thing. That's the one fact that I can take to the bank, literally. — Michael Houbrick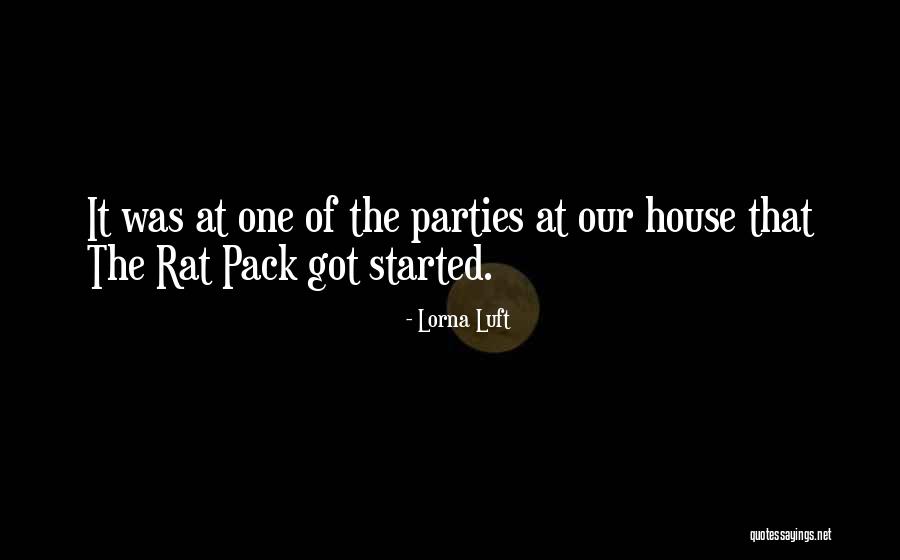 It was at one of the parties at our house that The Rat Pack got started. — Lorna Luft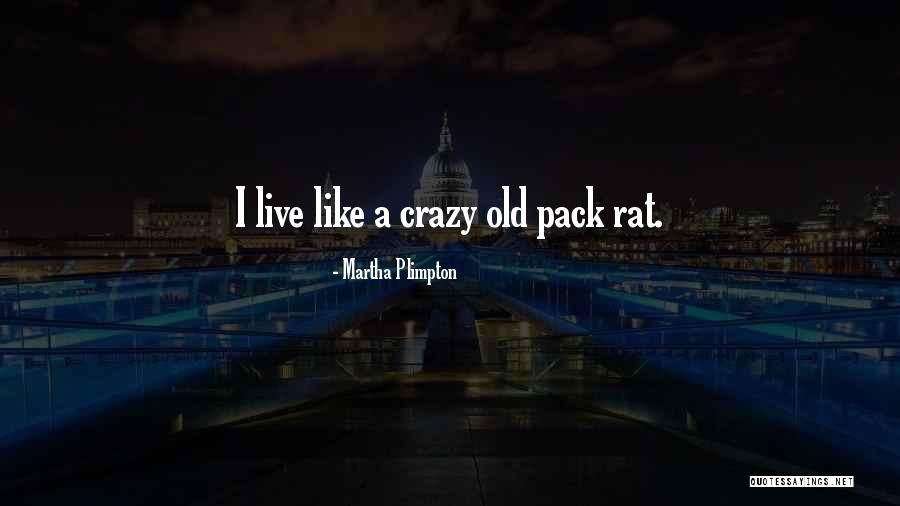 I live like a crazy old pack rat. — Martha Plimpton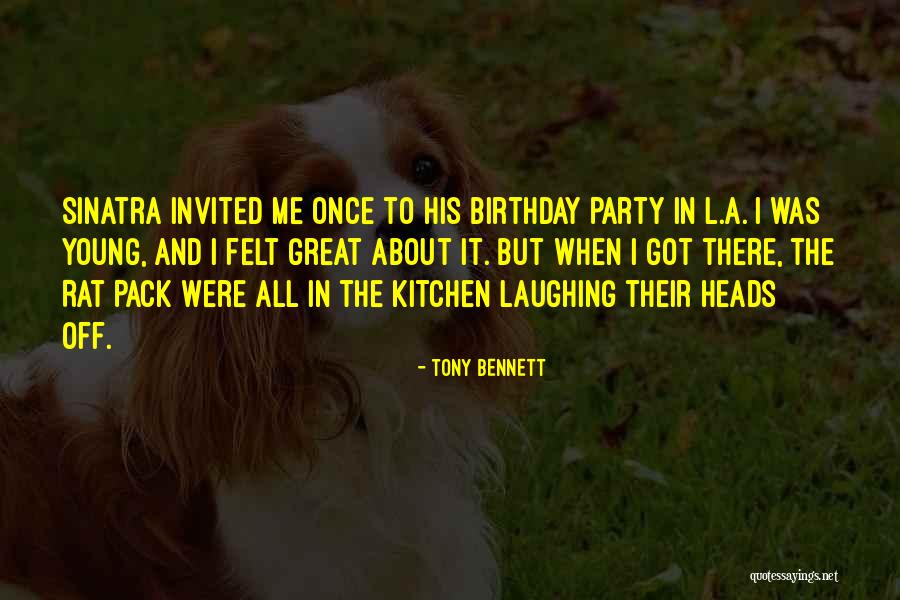 Sinatra invited me once to his birthday party in L.A. I was young, and I felt great about it. But when I got there, the Rat Pack were all in the kitchen laughing their heads off. — Tony Bennett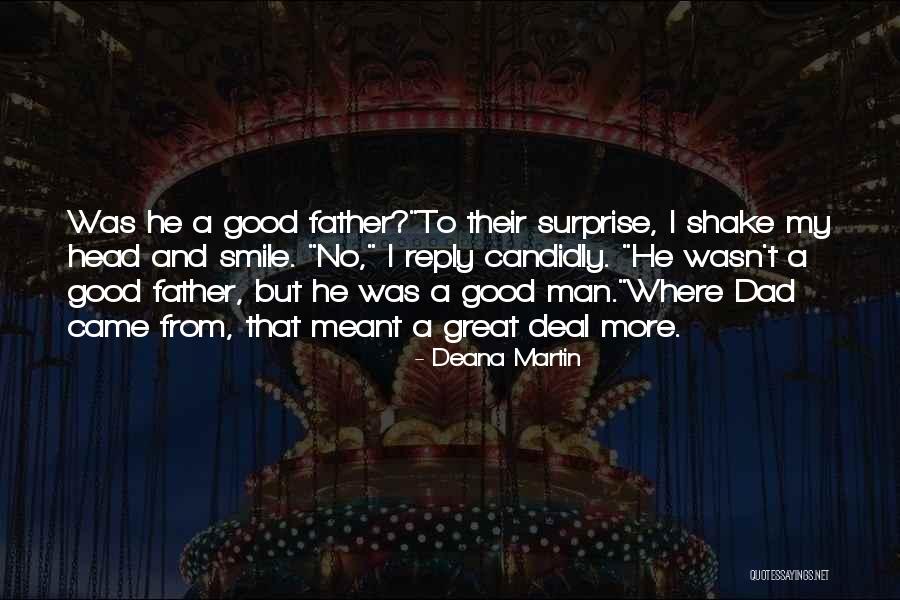 Was he a good father?"
To their surprise, I shake my head and smile. "No," I reply candidly. "He wasn't a good father, but he was a good man."
Where Dad came from, that meant a great deal more. — Deana Martin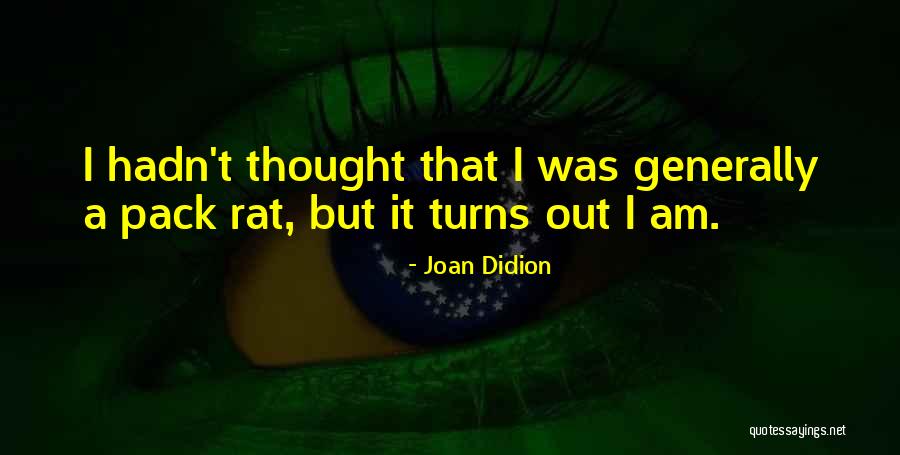 I hadn't thought that I was generally a pack rat, but it turns out I am. — Joan Didion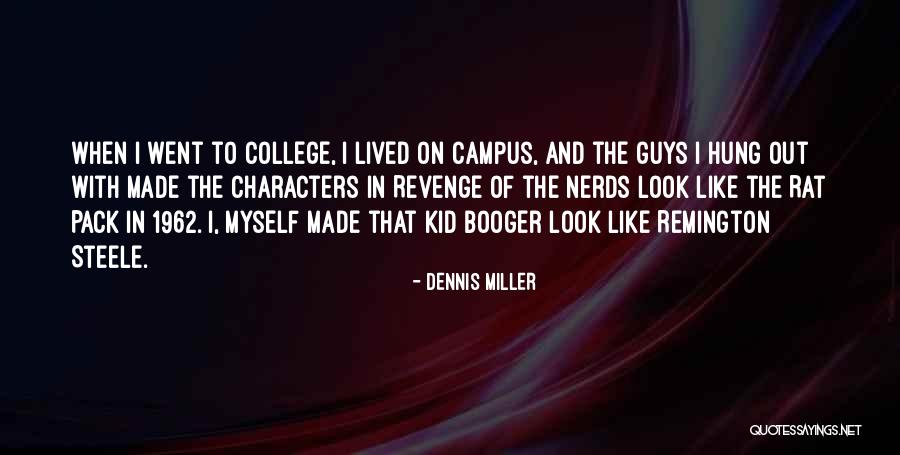 When I went to college, I lived on campus, and the guys I hung out with made the characters in Revenge of the Nerds look like the Rat Pack in 1962. I, myself made that kid Booger look like Remington Steele. — Dennis Miller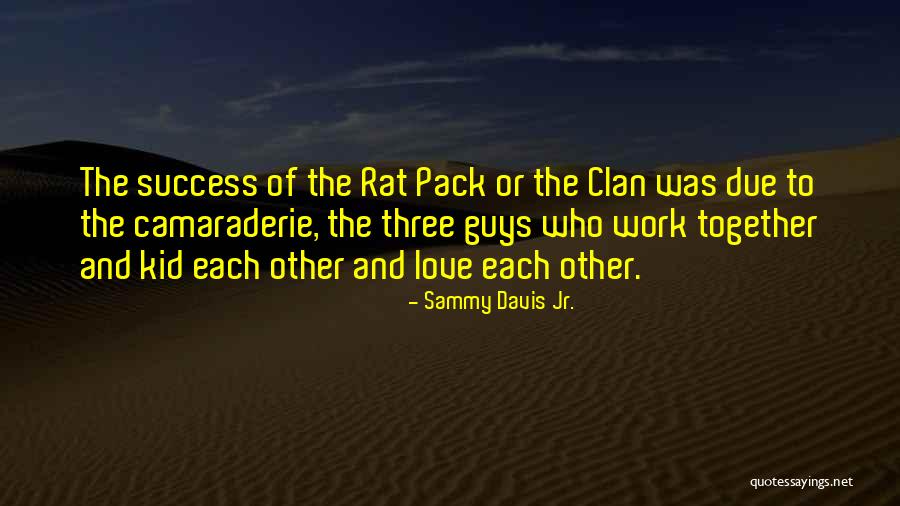 The success of the Rat Pack or the Clan was due to the camaraderie, the three guys who work together and kid each other and love each other. — Sammy Davis Jr.
I've been keeping an eye on Henry throughout the fight. I glanced at him just as he stepped onto the mat.
"Alpha," he called. "I chal - "
He never got the whole word out - because I drew my foster father's SIG and shot him in the throat before he could.
For a split second everyone stared at him, as if they couldn't figure out where all that blood had come from.
"Stop the bleeding." I said. Though I made no move to do it myself. The rat could die for all I cared. "That was a lead bullet. He'll be fine." But he wouldn't be talking - or challenging Adam - for a while. "When he's stable put him in the holding cell where he can't do any more harm."
Adam looked at me. "Trust you to bring a gun into a fist fight." He said with every evidence of admiration. Then he looked at his pack. Our pack. "What she said." He told them. — Patricia Briggs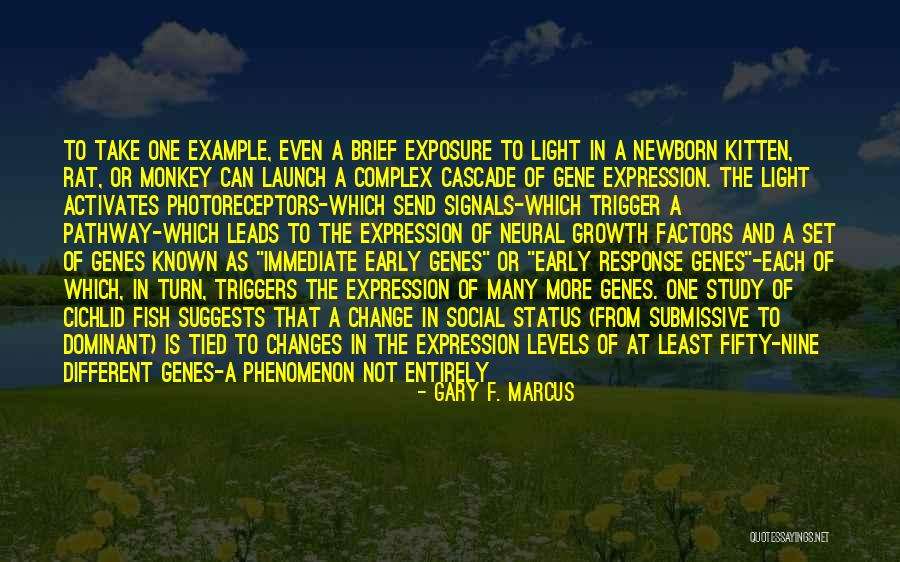 To take one example, even a brief exposure to light in a newborn kitten, rat, or monkey can launch a complex cascade of gene expression. The light activates photoreceptors-which send signals-which trigger a pathway-which leads to the expression of neural growth factors and a set of genes known as "immediate early genes" or "early response genes"-each of which, in turn, triggers the expression of many more genes. One study of cichlid fish suggests that a change in social status (from submissive to dominant) is tied to changes in the expression levels of at least fifty-nine different genes-a phenomenon not entirely unrelated to the testosterone rush that Joe-six-pack gets when the home team wins. — Gary F. Marcus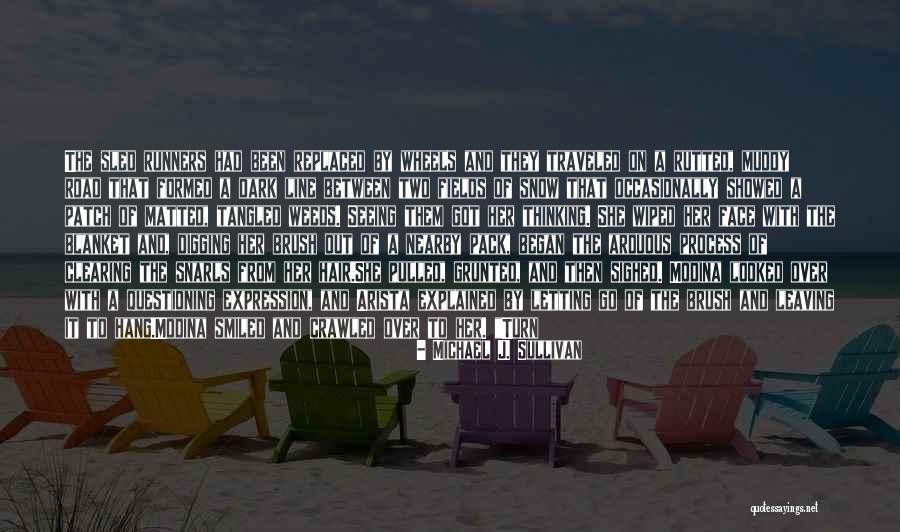 The sled runners had been replaced by wheels and they traveled on a rutted, muddy road that formed a dark line between two fields of snow that occasionally showed a patch of matted, tangled weeds. Seeing them got her thinking. She wiped her face with the blanket and, digging her brush out of a nearby pack, began the arduous process of clearing the snarls from her hair.

She pulled, grunted, and then sighed. Modina looked over with a questioning expression, and Arista explained by letting go of the brush and leaving it to hang.

Modina smiled and crawled over to her. "Turn around," she said, and taking the brush, the empress began working the back of Arista's head. "You have quite the rat's nest here."

"Be careful one doesn't bite you," Arista replied. — Michael J. Sullivan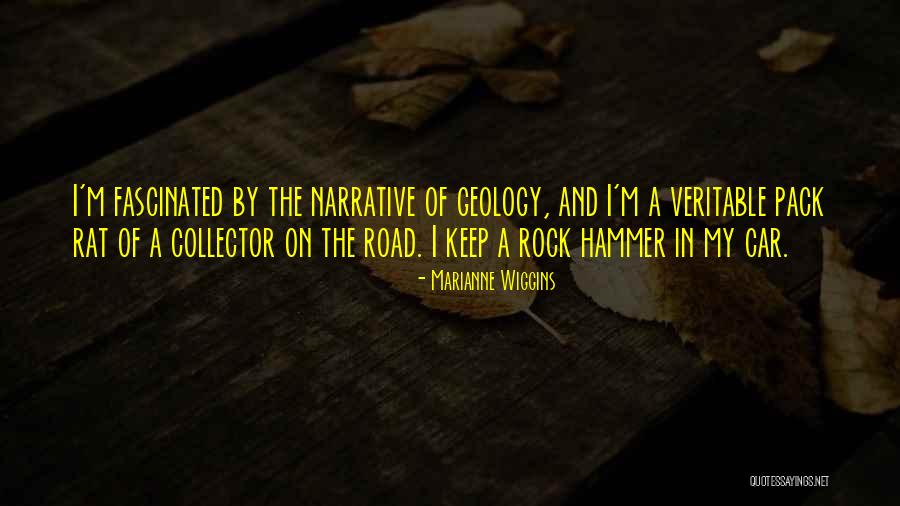 I'm fascinated by the narrative of geology, and I'm a veritable pack rat of a collector on the road. I keep a rock hammer in my car. — Marianne Wiggins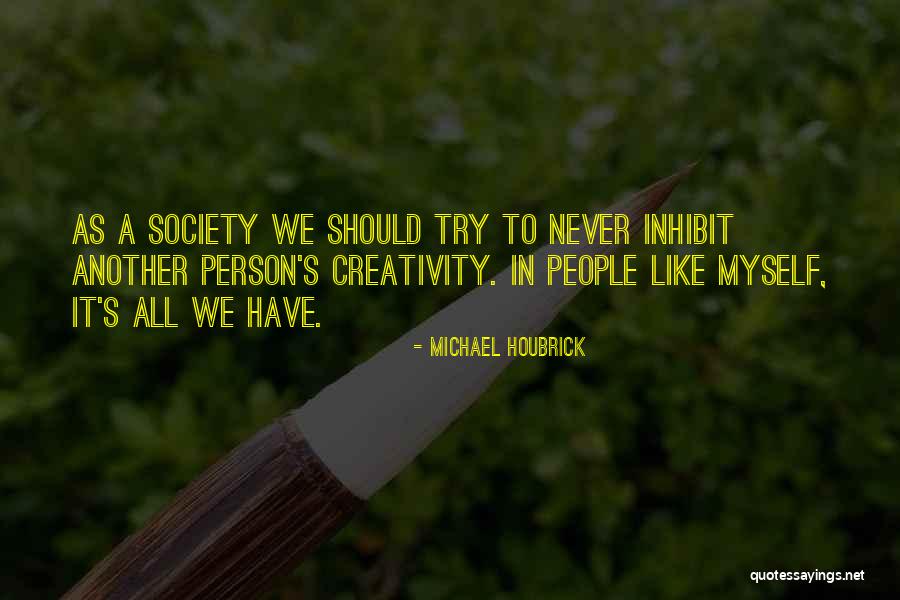 As a society we should try to never inhibit another person's creativity. In people like myself, it's all we have. — Michael Houbrick