Quotes & Sayings About Puzzle Pieces And Friends
Enjoy reading and share 2 famous quotes about Puzzle Pieces And Friends with everyone.
Top Puzzle Pieces And Friends Quotes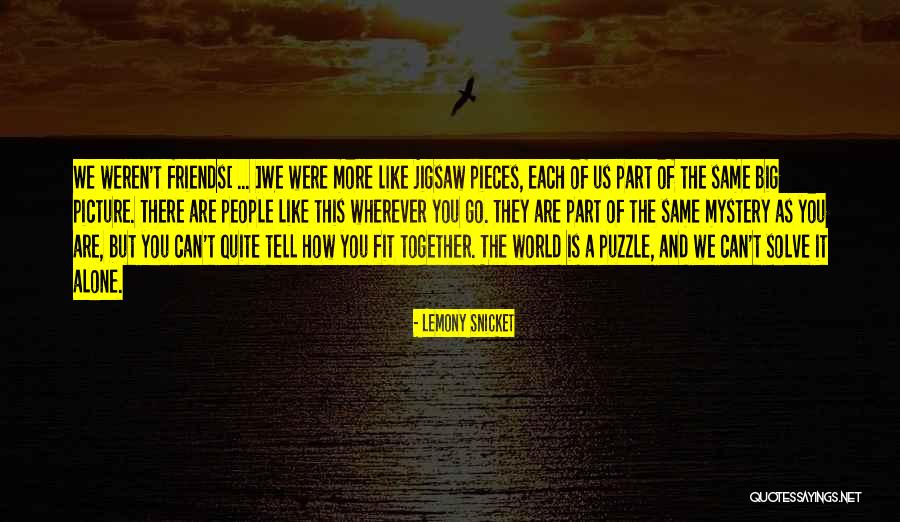 We weren't friends[ ... ]We were more like jigsaw pieces, each of us part of the same big picture. There are people like this wherever you go. They are part of the same mystery as you are, but you can't quite tell how you fit together. The world is a puzzle, and we can't solve it alone. — Lemony Snicket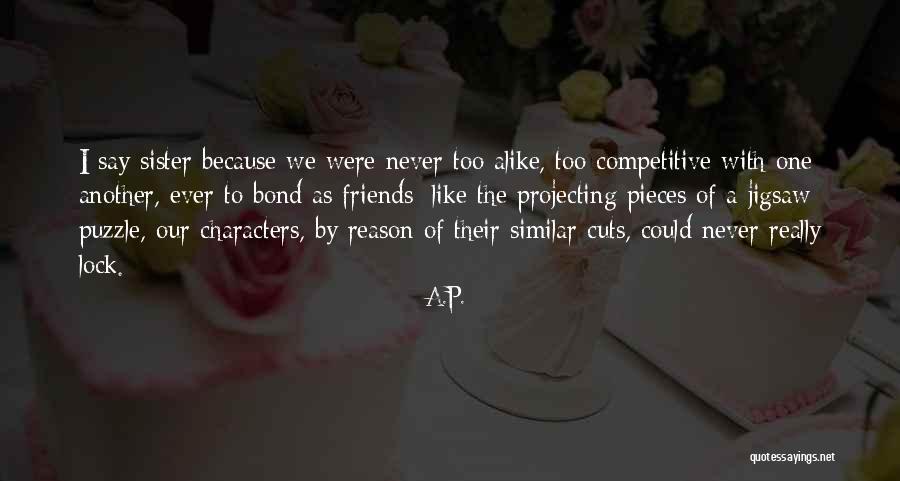 I say sister because we were never too alike, too competitive with one another, ever to bond as friends: like the projecting pieces of a jigsaw puzzle, our characters, by reason of their similar cuts, could never really lock. — A.P.