Quotes & Sayings About Putting Your Heart Out There
Enjoy reading and share 34 famous quotes about Putting Your Heart Out There with everyone.
Top Putting Your Heart Out There Quotes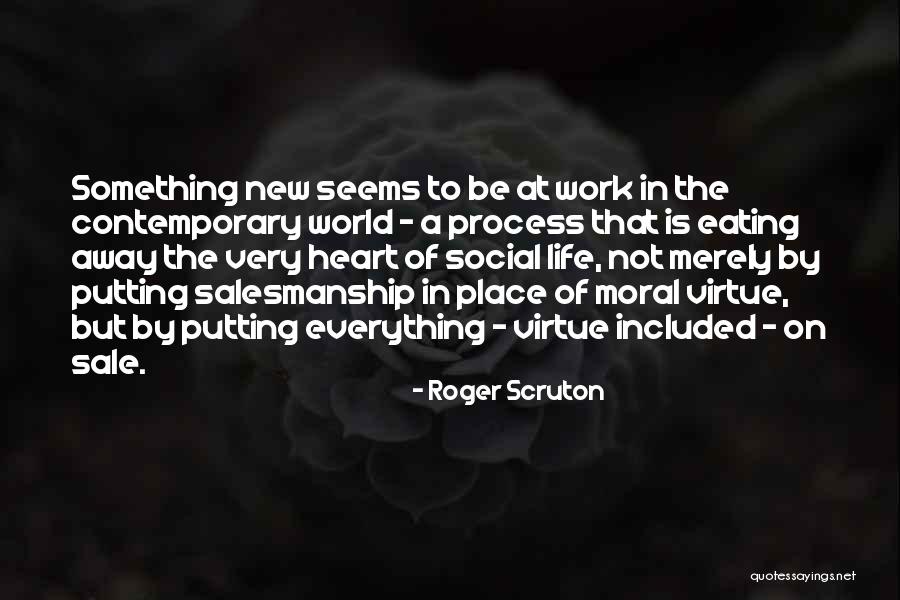 Something new seems to be at work in the contemporary world - a process that is eating away the very heart of social life, not merely by putting salesmanship in place of moral virtue, but by putting everything - virtue included - on sale. — Roger Scruton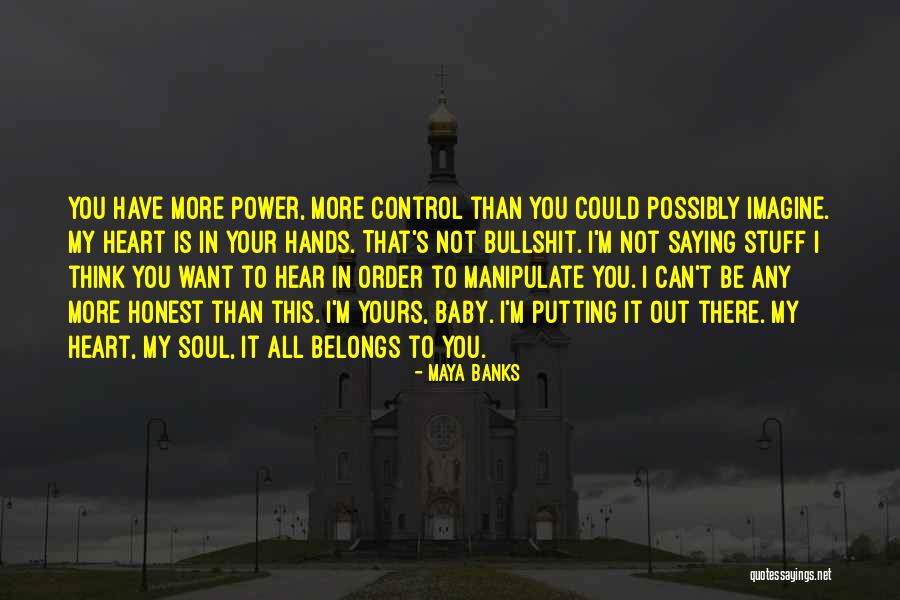 You have more power, more control than you could possibly imagine. My heart is in your hands. That's not bullshit. I'm not saying stuff I think you want to hear in order to manipulate you. I can't be any more honest than this. I'm yours, baby. I'm putting it out there. My heart, my soul, it all belongs to you. — Maya Banks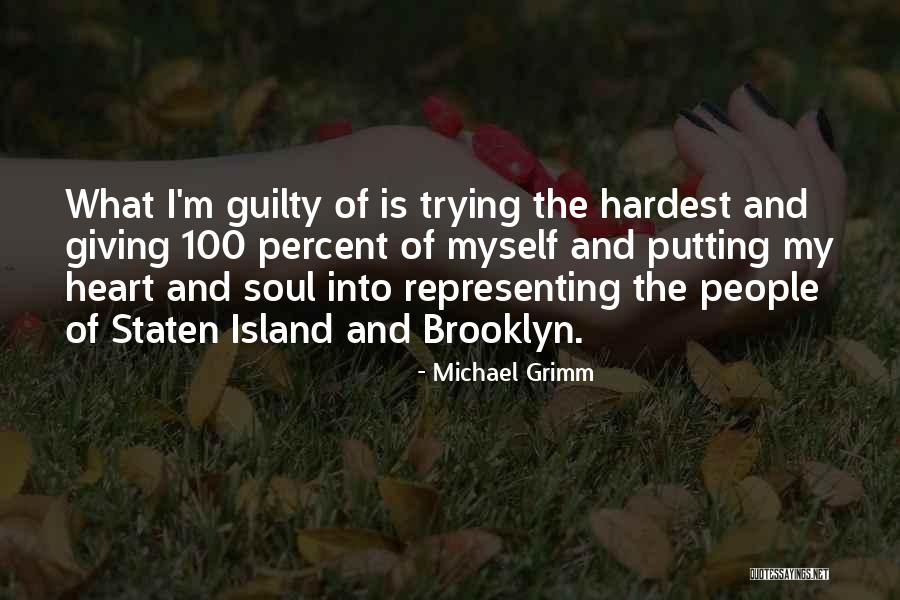 What I'm guilty of is trying the hardest and giving 100 percent of myself and putting my heart and soul into representing the people of Staten Island and Brooklyn. — Michael Grimm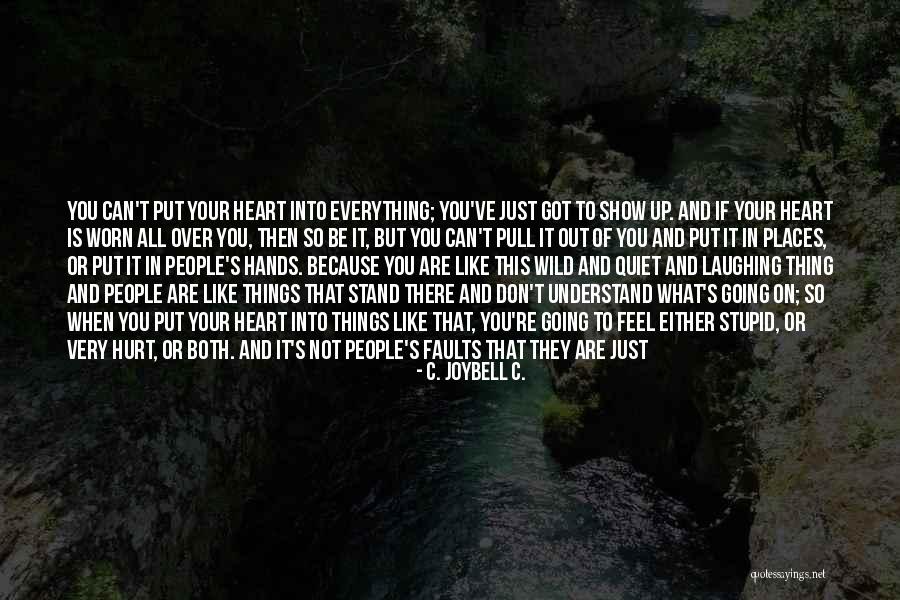 You can't put your heart into everything; you've just got to show up. And if your heart is worn all over you, then so be it, but you can't pull it out of you and put it in places, or put it in people's hands. Because you are like this wild and quiet and laughing thing and people are like things that stand there and don't understand what's going on; so when you put your heart into things like that, you're going to feel either stupid, or very hurt, or both. And it's not people's faults that they are just standing there. I mean, you're the different one; they're not different; they're all the same. — C. JoyBell C.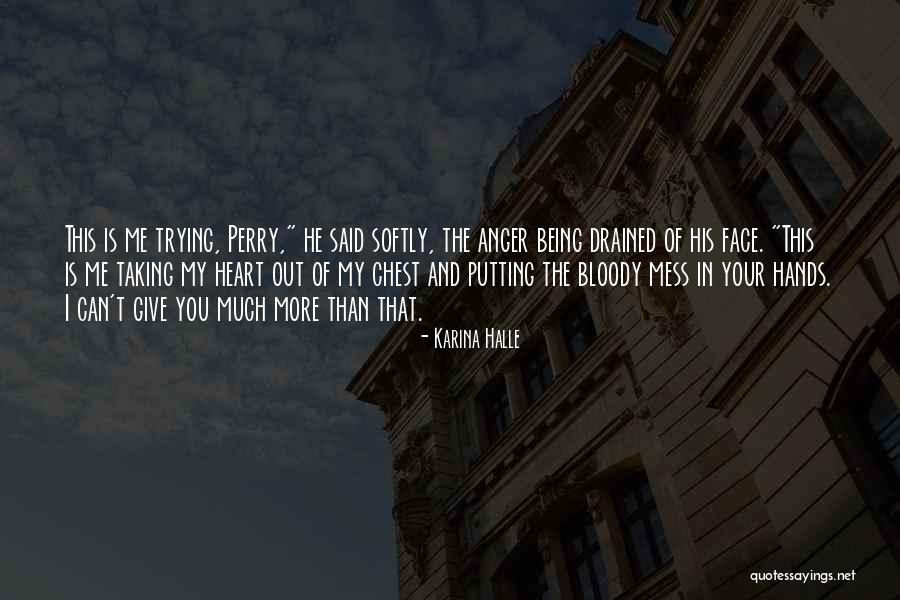 This is me trying, Perry," he said softly, the anger being drained of his face. "This is me taking my heart out of my chest and putting the bloody mess in your hands. I can't give you much more than that. — Karina Halle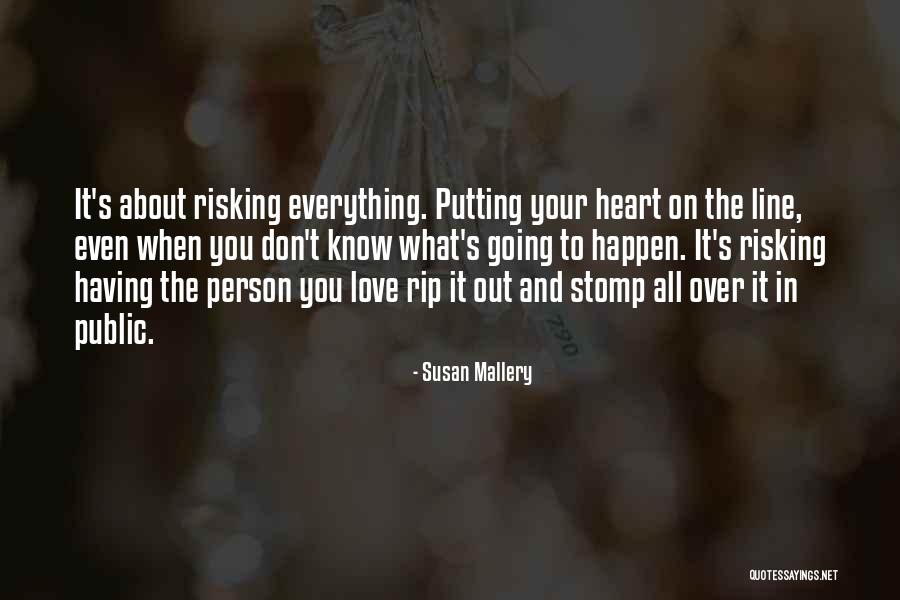 It's about risking everything. Putting your heart on the line, even when you don't know what's going to happen. It's risking having the person you love rip it out and stomp all over it in public. — Susan Mallery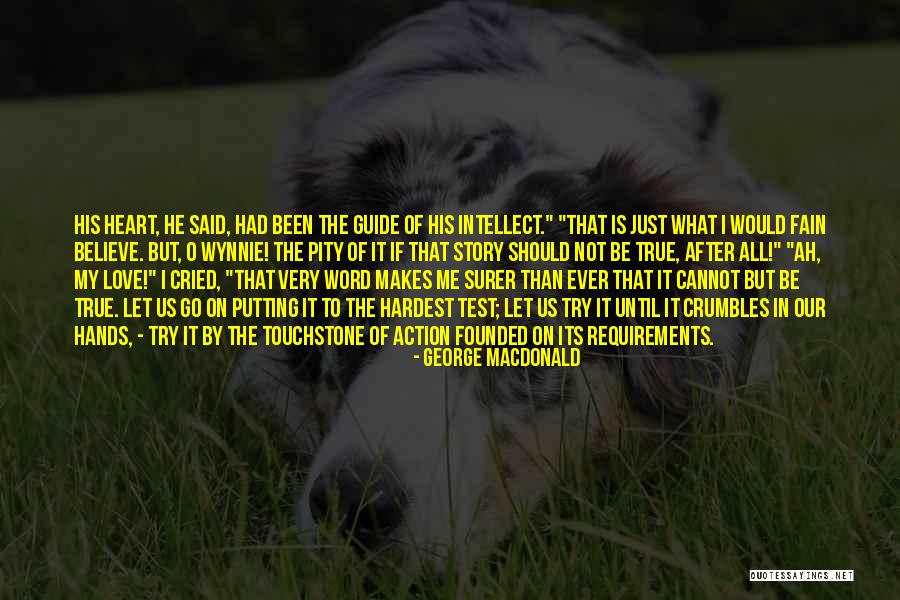 His heart, he said, had been the guide of his intellect." "That is just what I would fain believe. But, O Wynnie! the pity of it if that story should not be true, after all!" "Ah, my love!" I cried, "that very word makes me surer than ever that it cannot but be true. Let us go on putting it to the hardest test; let us try it until it crumbles in our hands, - try it by the touchstone of action founded on its requirements. — George MacDonald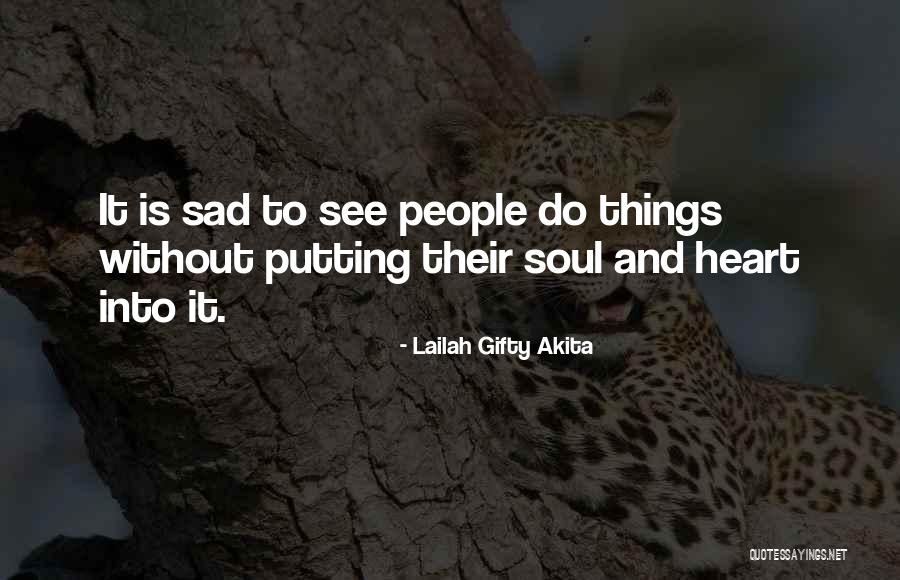 It is sad to see people do things without putting their soul and heart into it. — Lailah Gifty Akita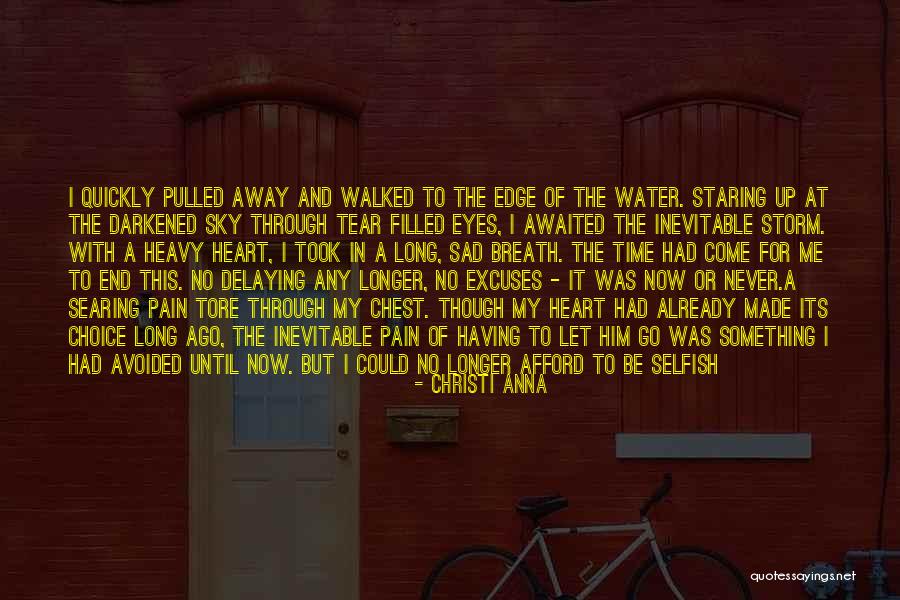 I quickly pulled away and walked to the edge of the water. Staring up at the darkened sky through tear filled eyes, I awaited the inevitable storm. With a heavy heart, I took in a long, sad breath. The time had come for me to end this. No delaying any longer, no excuses - it was now or never.
A searing pain tore through my chest. Though my heart had already made its choice long ago, the inevitable pain of having to let him go was something I had avoided until now. But I could no longer afford to be selfish and keep them both. It wasn't fair to either of them and I loved them far too much to continue putting my own wants and desires first. — Christi Anna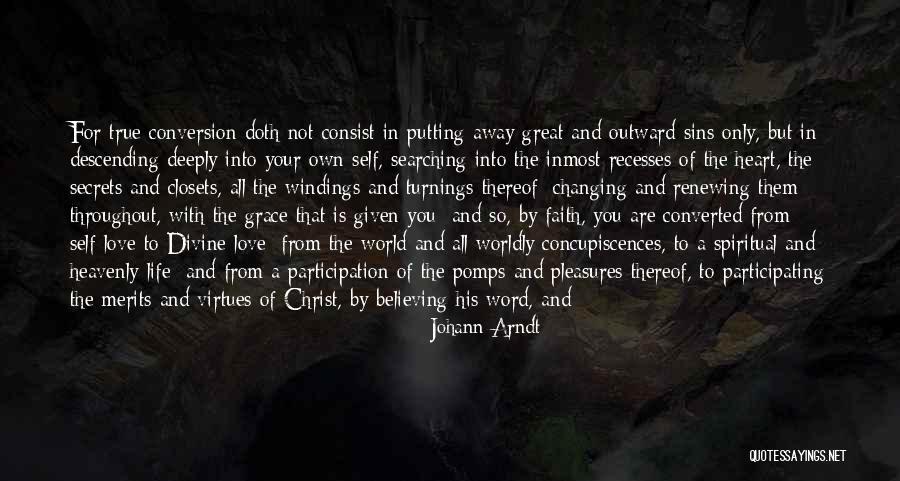 For true conversion doth not consist in putting away great and outward sins only, but in descending deeply into your own self, searching into the inmost recesses of the heart, the secrets and closets, all the windings and turnings thereof; changing and renewing them throughout, with the grace that is given you: and so, by faith, you are converted from self-love to Divine love; from the world and all worldly concupiscences, to a spiritual and heavenly life; and from a participation of the pomps and pleasures thereof, to participating the merits and virtues of Christ, by believing his word, and walking in his steps. — Johann Arndt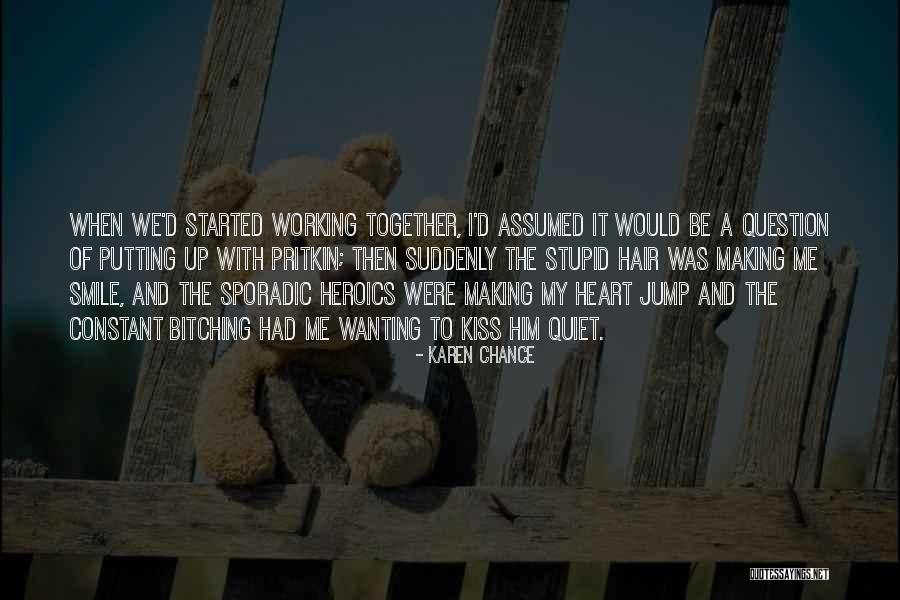 When we'd started working together, I'd assumed it would be a question of putting up with Pritkin; then suddenly the stupid hair was making me smile, and the sporadic heroics were making my heart jump and the constant bitching had me wanting to kiss him quiet. — Karen Chance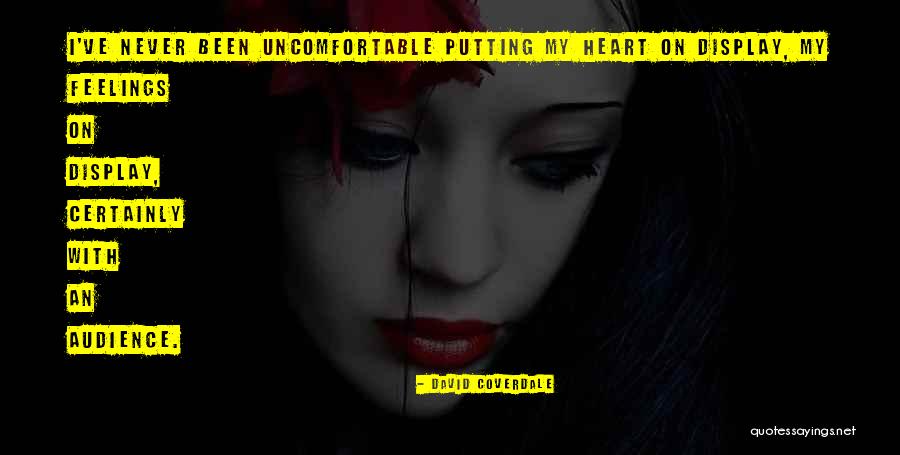 I've never been uncomfortable putting my heart on display, my feelings on display, certainly with an audience. — David Coverdale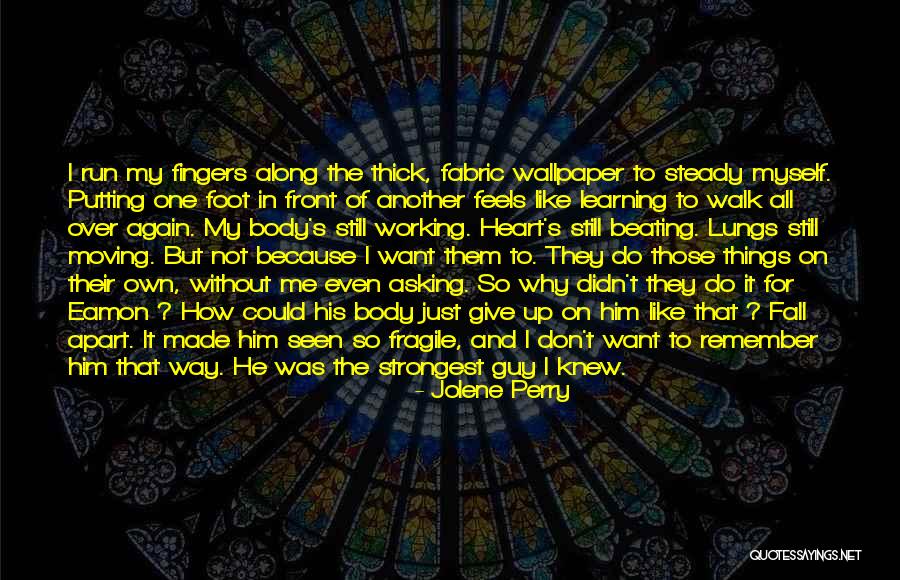 I run my fingers along the thick, fabric wallpaper to steady myself. Putting one foot in front of another feels like learning to walk all over again. My body's still working. Heart's still beating. Lungs still moving. But not because I want them to. They do those things on their own, without me even asking. So why didn't they do it for Eamon ? How could his body just give up on him like that ? Fall apart. It made him seen so fragile, and I don't want to remember him that way. He was the strongest guy I knew. How could he break so easily ? It seems like our bodies would be built better. It just doesn't fucking seem real. — Jolene Perry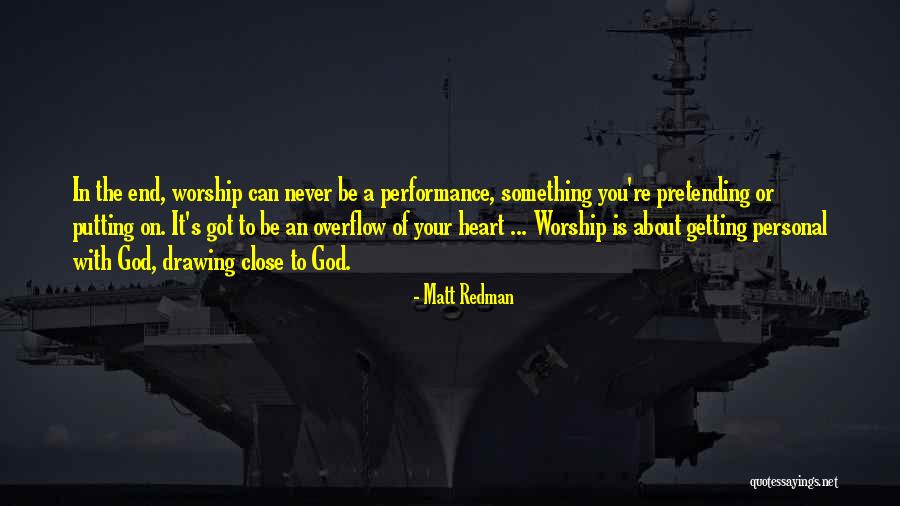 In the end, worship can never be a performance, something you're pretending or putting on. It's got to be an overflow of your heart ... Worship is about getting personal with God, drawing close to God. — Matt Redman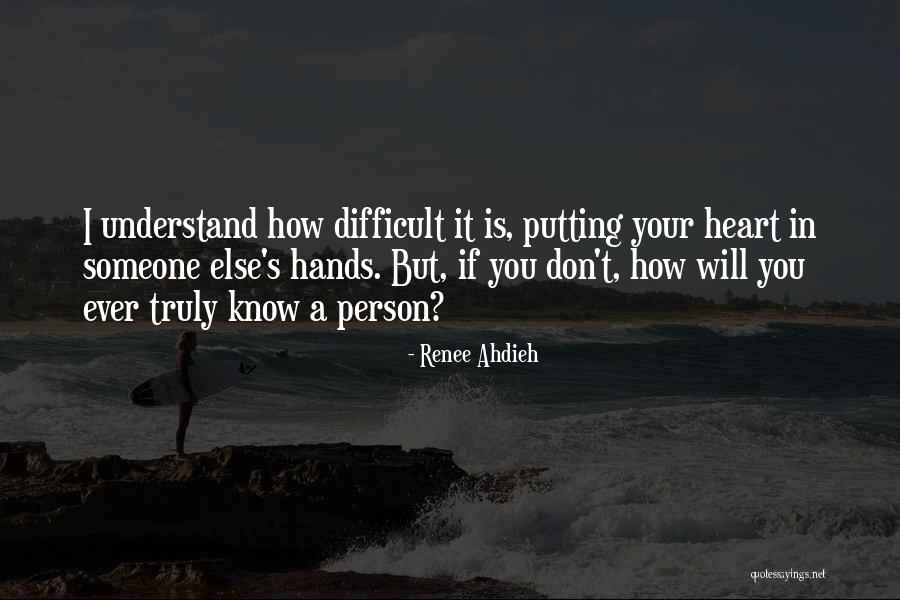 I understand how difficult it is, putting your heart in someone else's hands. But, if you don't, how will you ever truly know a person? — Renee Ahdieh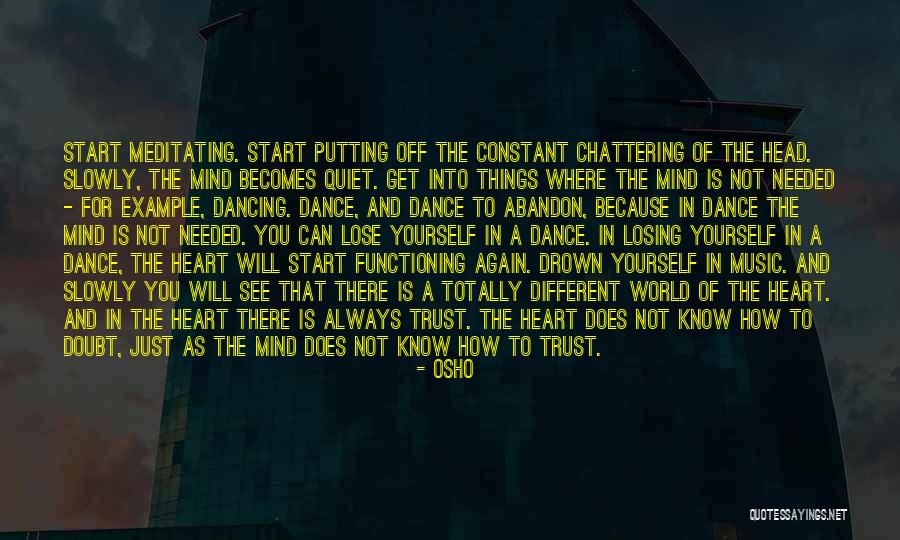 Start meditating. Start putting off the constant chattering of the head. Slowly, the mind becomes quiet. Get into things where the mind is not needed - for example, dancing. Dance, and dance to abandon, because in dance the mind is not needed. You can lose yourself in a dance. In losing yourself in a dance, the heart will start functioning again. Drown yourself in music. And slowly you will see that there is a totally different world of the heart. And in the heart there is always trust. The heart does not know how to doubt, just as the mind does not know how to trust. — Osho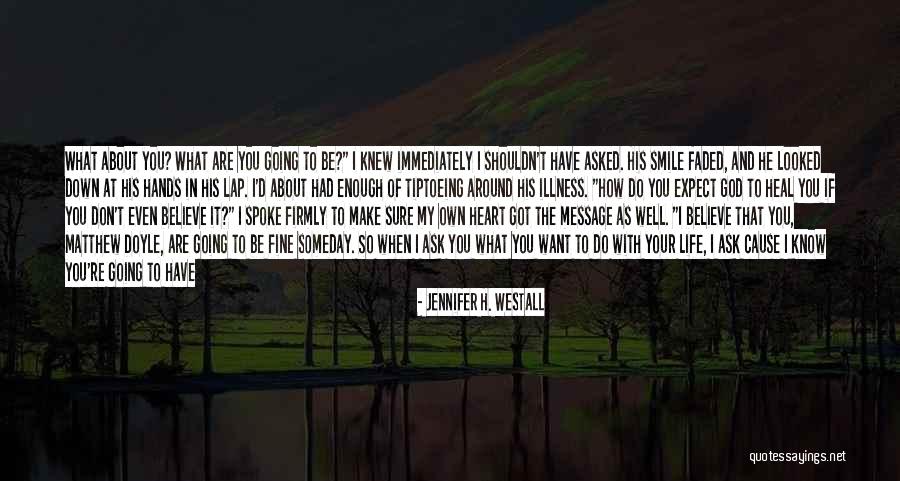 What about you? What are you going to be?" I knew immediately I shouldn't have asked. His smile faded, and he looked down at his hands in his lap. I'd about had enough of tiptoeing around his illness. "How do you expect God to heal you if you don't even believe it?" I spoke firmly to make sure my own heart got the message as well. "I believe that you, Matthew Doyle, are going to be fine someday. So when I ask you what you want to do with your life, I ask cause I know you're going to have a life! I'm tired of all this moping around waiting to die malarkey." He raised his eyebrows and pushed himself forward in the chair. "I know what you believe, Ruby. You been saying it since the day you got here. And I ain't getting any better. You're just putting me in a position of disappointing you, and I can't hardly stand that. Don't you think I want a life?" "I don't know. Do you?" "Of course I do! — Jennifer H. Westall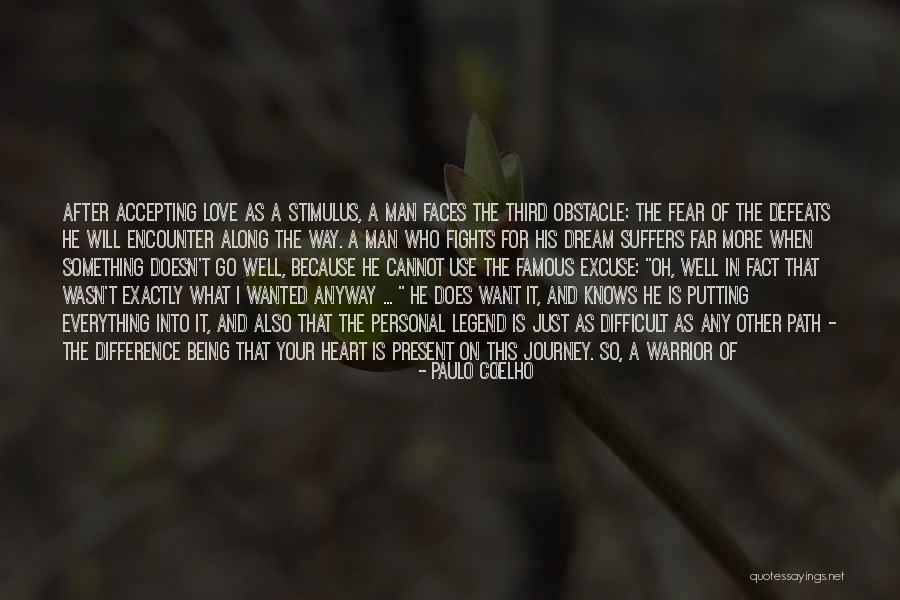 After accepting love as a stimulus, a man faces the third obstacle: the fear of the defeats he will encounter along the way. A man who fights for his dream suffers far more when something doesn't go well, because he cannot use the famous excuse: "oh, well in fact that wasn't exactly what I wanted anyway ... " He does want it, and knows he is putting everything into it, and also that the Personal Legend is just as difficult as any other path - the difference being that your heart is present on this journey. So, a warrior of the light must be prepared to be patient at difficult times, and know that the Universe is conspiring in his favor, even if he does not understand how. — Paulo Coelho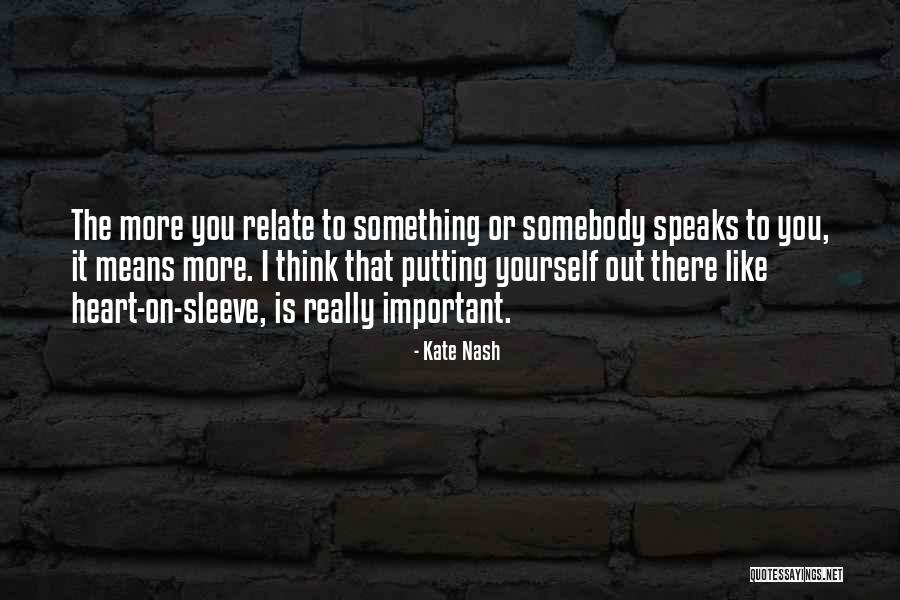 The more you relate to something or somebody speaks to you, it means more. I think that putting yourself out there like heart-on-sleeve, is really important. — Kate Nash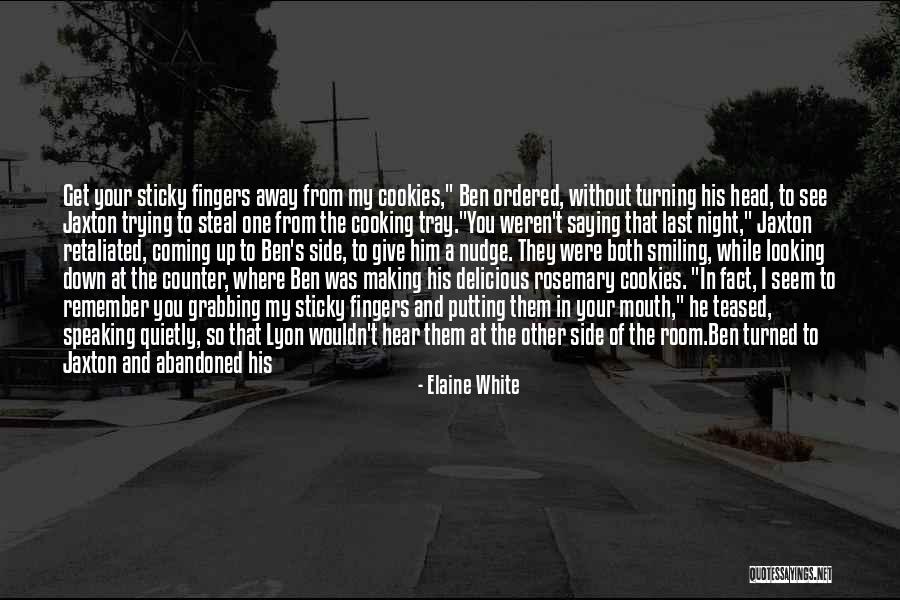 Get your sticky fingers away from my cookies," Ben ordered, without turning his head, to see Jaxton trying to steal one from the cooking tray.
"You weren't saying that last night," Jaxton retaliated, coming up to Ben's side, to give him a nudge. They were both smiling, while looking down at the counter, where Ben was making his delicious rosemary cookies. "In fact, I seem to remember you grabbing my sticky fingers and putting them in your mouth," he teased, speaking quietly, so that Lyon wouldn't hear them at the other side of the room.
Ben turned to Jaxton and abandoned his baking, to catch his face in flour covered hands and plant a deep kiss on his lips.
Jaxton opened his mouth, in acceptance of his kiss.

~ From the Heart — Elaine White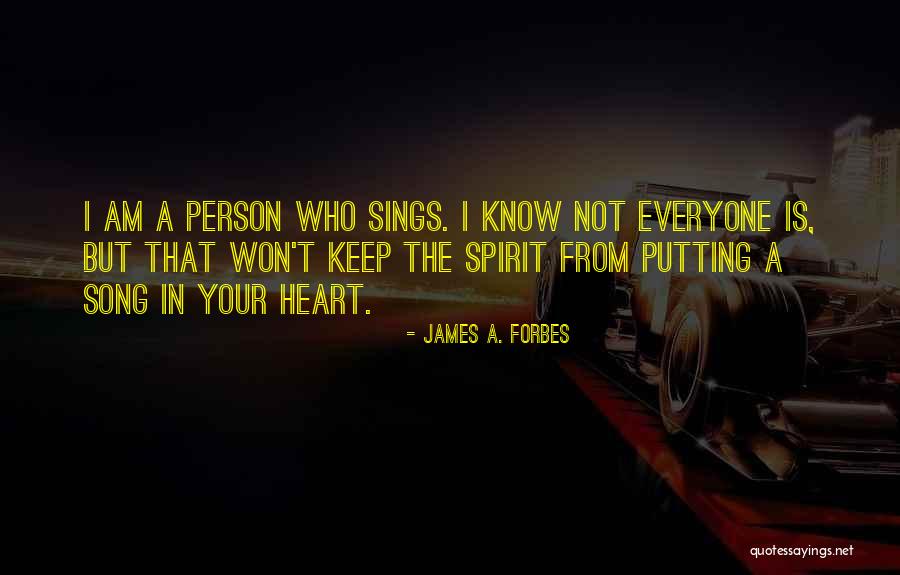 I am a person who sings. I know not everyone is, but that won't keep the Spirit from putting a song in your heart. — James A. Forbes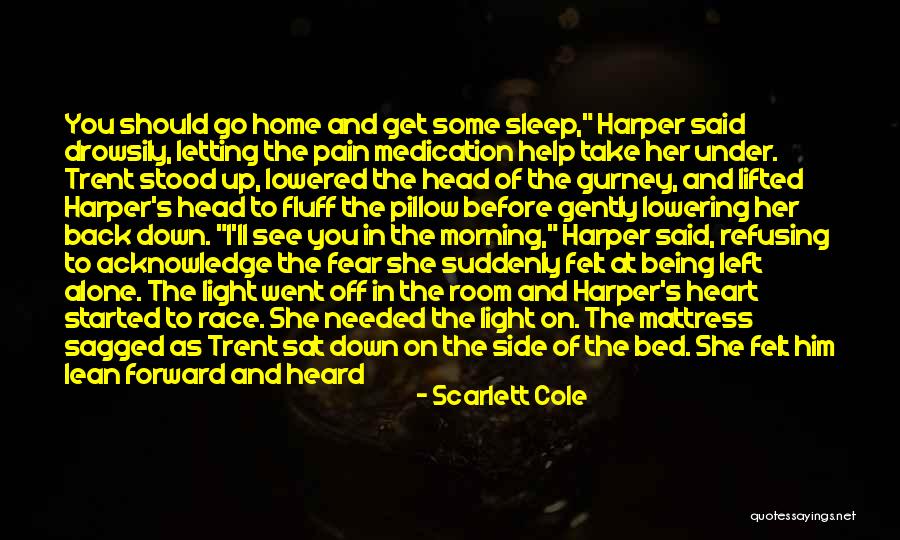 You should go home and get some sleep," Harper said drowsily, letting the pain medication help take her under.
Trent stood up, lowered the head of the gurney, and lifted Harper's head to fluff the pillow before gently lowering her back down.
"I'll see you in the morning," Harper said, refusing to acknowledge the fear she suddenly felt at being left alone. The light went off in the room and Harper's heart started to race. She needed the light on.
The mattress sagged as Trent sat down on the side of the bed. She felt him lean forward and heard him kick off his shoes. He pulled his legs up onto the single gurney and lay down on his side, carefully putting his arm around her. The warmth of his breath behind her ear, the sweetness of his lips against her skin eased the pressure she'd felt building inside.
"Yeah, you will, darlin'. I'll be right here. — Scarlett Cole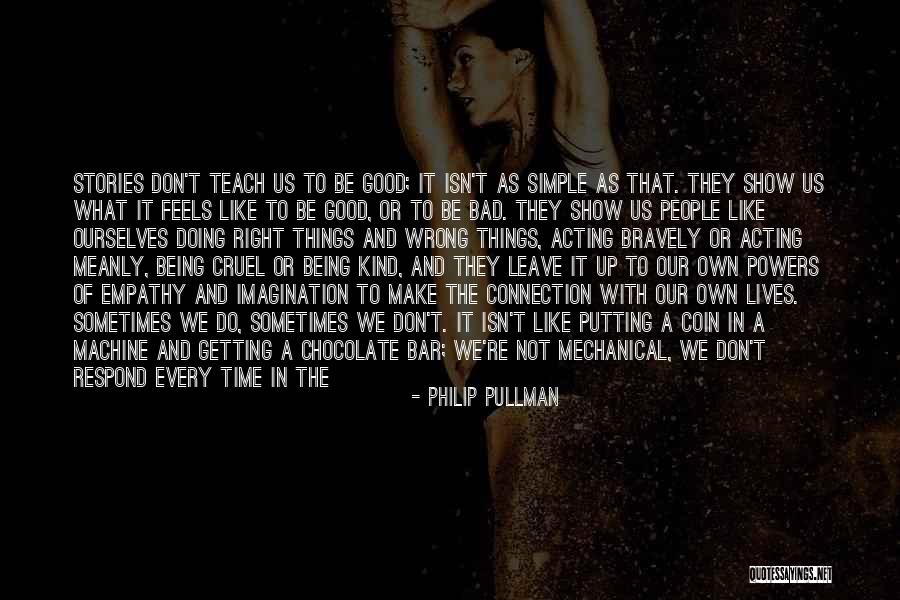 Stories don't teach us to be good; it isn't as simple as that. They show us what it feels like to be good, or to be bad. They show us people like ourselves doing right things and wrong things, acting bravely or acting meanly, being cruel or being kind, and they leave it up to our own powers of empathy and imagination to make the connection with our own lives. Sometimes we do, sometimes we don't. It isn't like putting a coin in a machine and getting a chocolate bar; we're not mechanical, we don't respond every time in the same way ...
The moral teaching comes gently, and quietly, and little by little, and weighs nothing at all. We hardly know it's happening. But in this silent and discreet way, with every book we read and love, with every story that makes its way into our heart, we gradually acquire models of behaviour and friends we admire and patterns of decency and kindness to follow.
Philip Pullman from his Award Lecture, Astrid Lindgren Memorial Award Recipient 2005 — Philip Pullman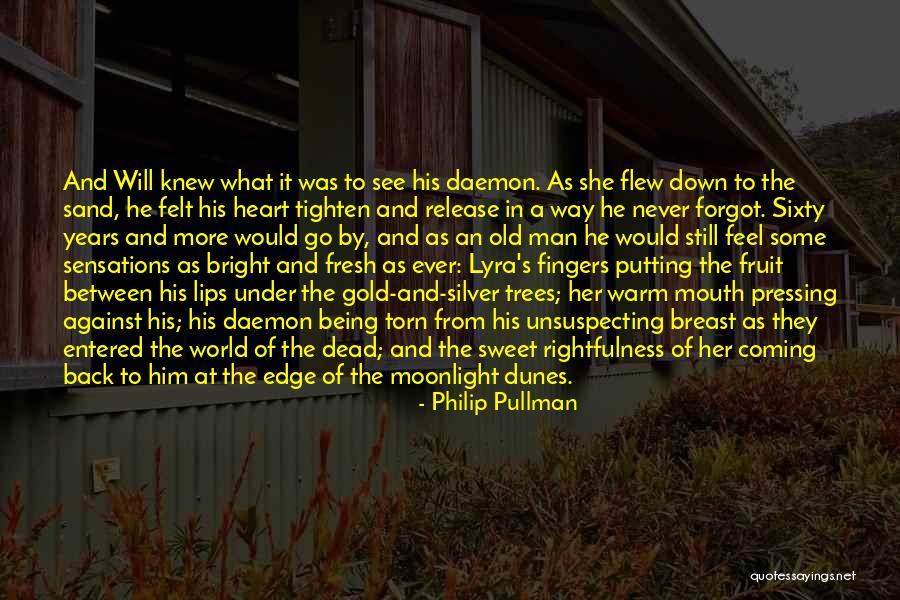 And Will knew what it was to see his daemon. As she flew down to the sand, he felt his heart tighten and release in a way he never forgot. Sixty years and more would go by, and as an old man he would still feel some sensations as bright and fresh as ever: Lyra's fingers putting the fruit between his lips under the gold-and-silver trees; her warm mouth pressing against his; his daemon being torn from his unsuspecting breast as they entered the world of the dead; and the sweet rightfulness of her coming back to him at the edge of the moonlight dunes. — Philip Pullman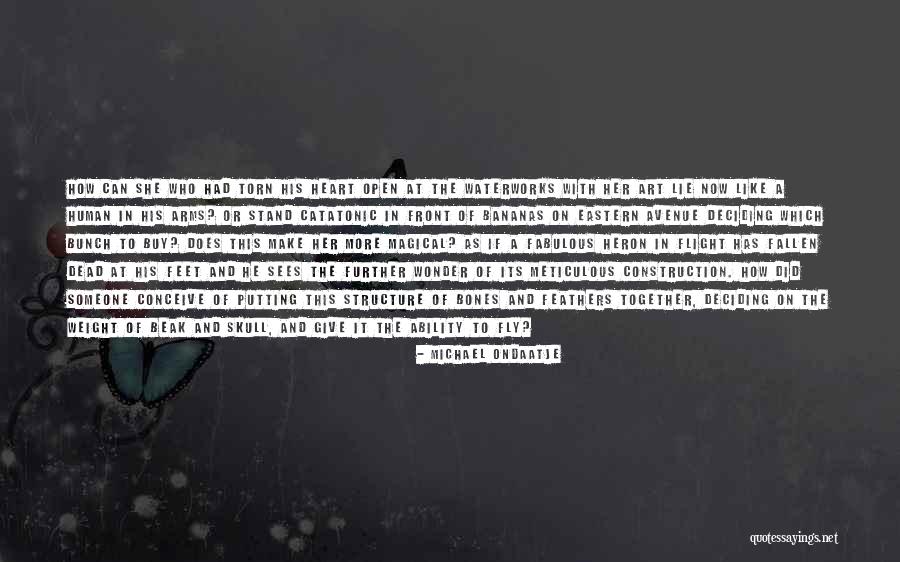 How can she who had torn his heart open at the waterworks with her art lie now like a human in his arms? Or stand catatonic in front of bananas on Eastern Avenue deciding which bunch to buy? Does this make her more magical? As if a fabulous heron in flight has fallen dead at his feet and he sees the further wonder of its meticulous construction. How did someone conceive of putting this structure of bones and feathers together, deciding on the weight of beak and skull, and give it the ability to fly? — Michael Ondaatje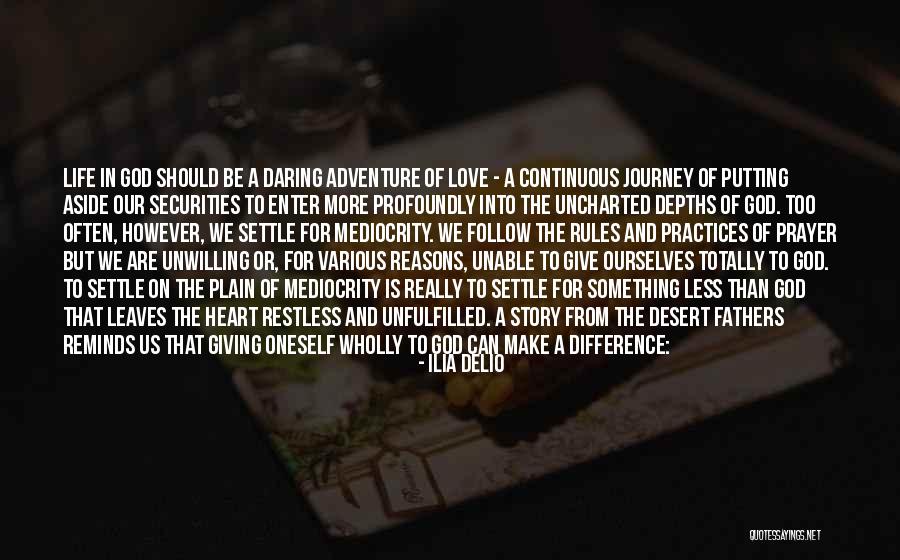 Life in God should be a daring adventure of love - a continuous journey of putting aside our securities to enter more profoundly into the uncharted depths of God. Too often, however, we settle for mediocrity. We follow the rules and practices of prayer but we are unwilling or, for various reasons, unable to give ourselves totally to God. To settle on the plain of mediocrity is really to settle for something less than God that leaves the heart restless and unfulfilled. A story from the desert fathers reminds us that giving oneself wholly to God can make a difference: Abba Lot went to see Abba Joseph and said to him, "Abba, as far as I can I say my little office, I fast a little, I pray and meditate, I live in peace and as far as I can, I purify my thoughts. What else can I do?" Then the old man stood up and stretched his hands towards heaven. His fingers became like ten lamps of fire and he said to him, "If you will, you can become all flame."15 — Ilia Delio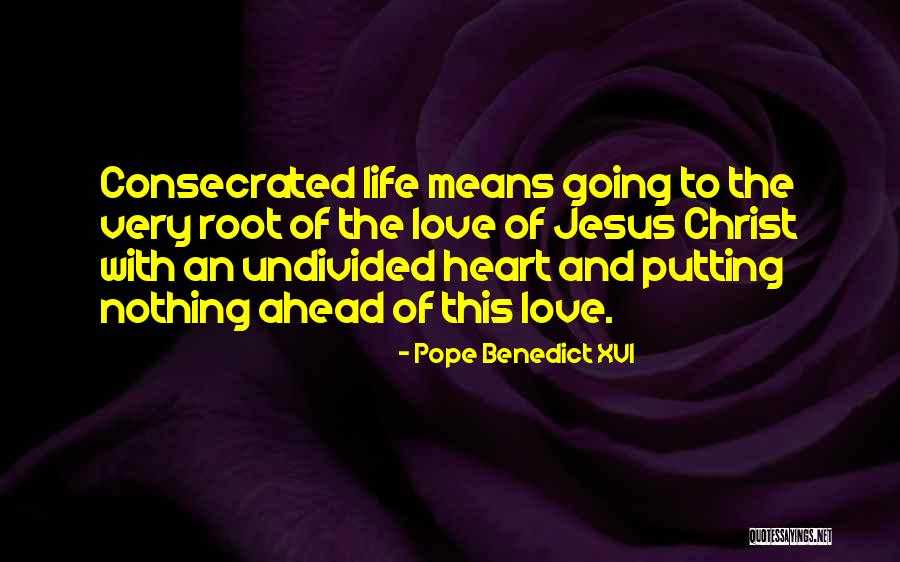 Consecrated life means going to the very root of the love of Jesus Christ with an undivided heart and putting nothing ahead of this love. — Pope Benedict XVI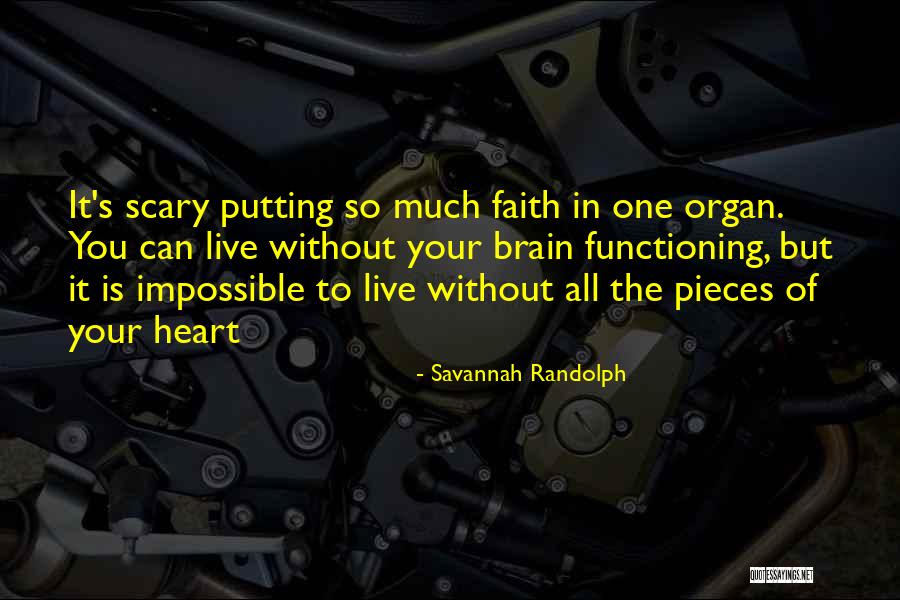 It's scary putting so much faith in one organ. You can live without your brain functioning, but it is impossible to live without all the pieces of your heart — Savannah Randolph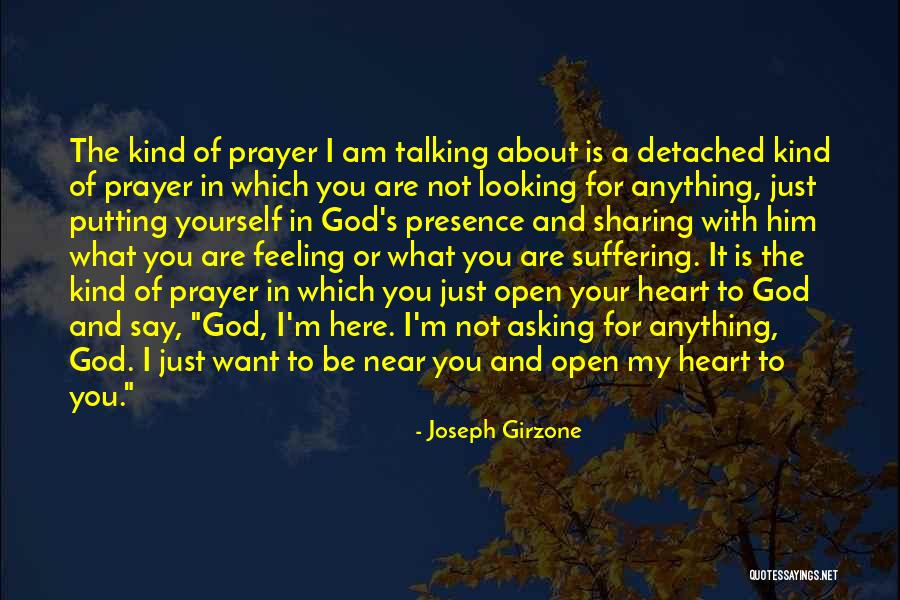 The kind of prayer I am talking about is a detached kind of prayer in which you are not looking for anything, just putting yourself in God's presence and sharing with him what you are feeling or what you are suffering. It is the kind of prayer in which you just open your heart to God and say, "God, I'm here. I'm not asking for anything, God. I just want to be near you and open my heart to you." — Joseph Girzone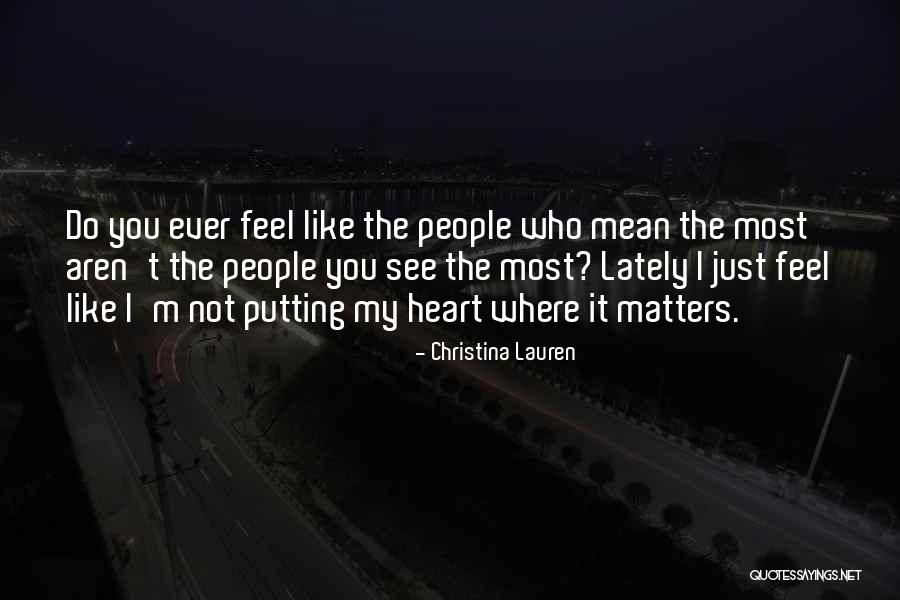 Do you ever feel like the people who mean the most aren't the people you see the most? Lately I just feel like I'm not putting my heart where it matters. — Christina Lauren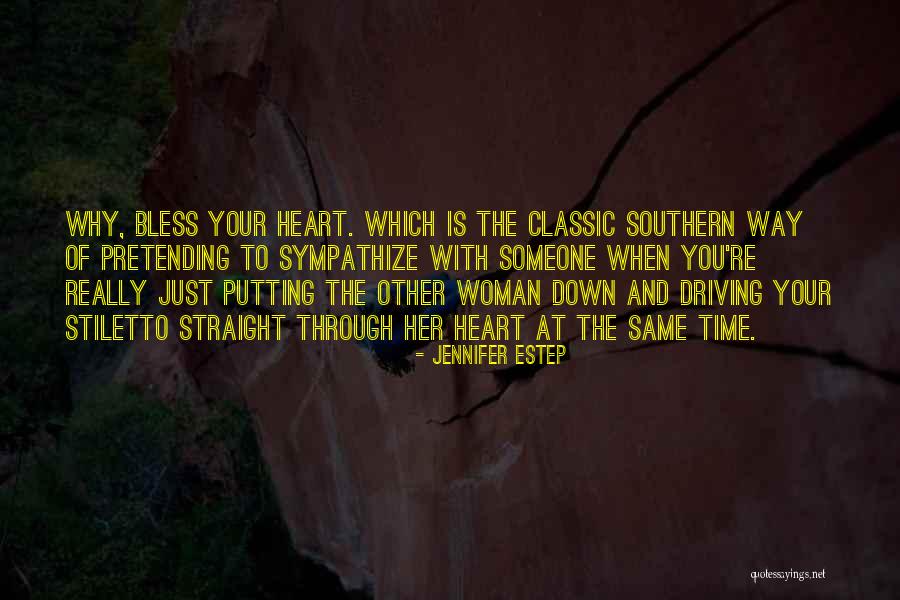 Why, bless your heart. Which is the classic Southern way of pretending to sympathize with someone when you're really just putting the other woman down and driving your stiletto straight through her heart at the same time. — Jennifer Estep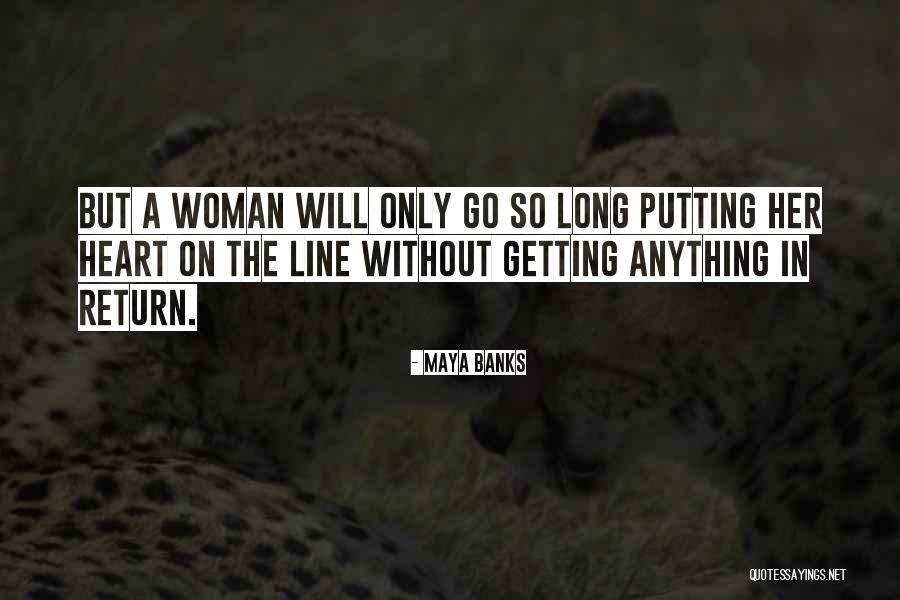 But a woman will only go so long putting her heart on the line without getting anything in return. — Maya Banks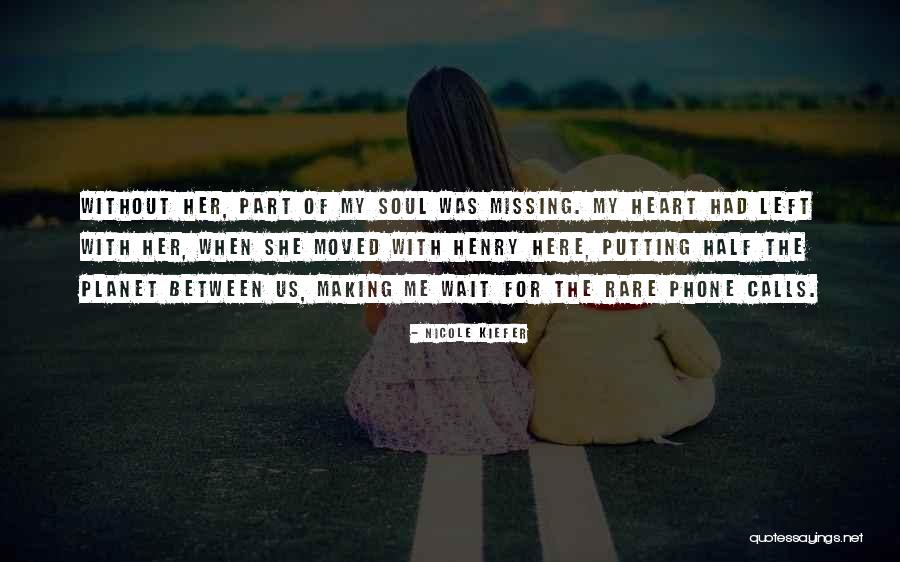 Without her, part of my soul was missing. My heart had left with her, when she moved with Henry here, putting half the planet between us, making me wait for the rare phone calls. — Nicole Kiefer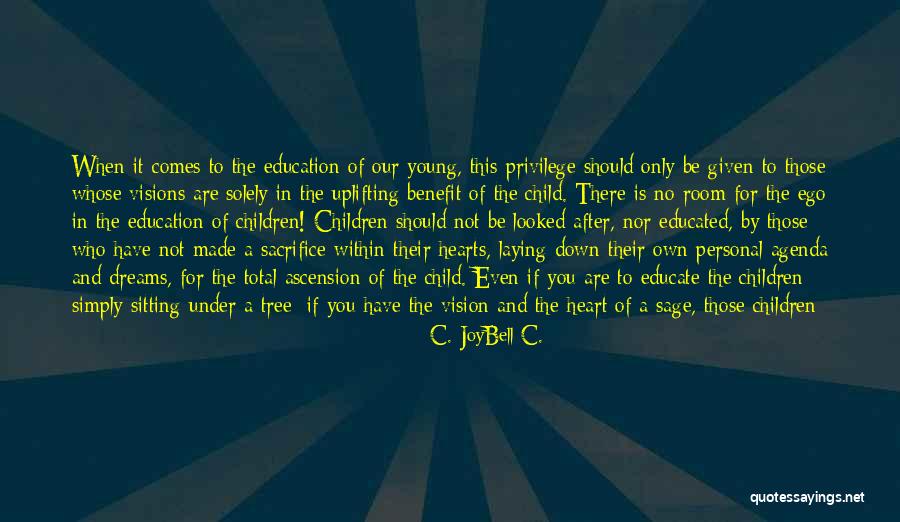 When it comes to the education of our young, this privilege should only be given to those whose visions are solely in the uplifting benefit of the child. There is no room for the ego in the education of children! Children should not be looked after, nor educated, by those who have not made a sacrifice within their hearts, laying down their own personal agenda and dreams, for the total ascension of the child. Even if you are to educate the children simply sitting under a tree; if you have the vision and the heart of a sage, those children will grow to be mighty men and women under your watch! And even if you wine and dine the children, putting them up in a palace; if you do not have the vision and the selfless heart of a sage, all you do is in utter vanity! — C. JoyBell C.