Puttin In Work Quotes & Sayings
Enjoy reading and share 3 famous quotes about Puttin In Work with everyone.
Top Puttin In Work Quotes
I push him off, sit up an start puttin my clothes to rights. He's made a heroic effort to undress me.
You work fast, I says.
Yer a moving target, I hafts. Here, he says, lemme help.
I button, he unbuttons. I tuck, he untucks.
I slap his hand. I'll do it myself, I says. — Moira Young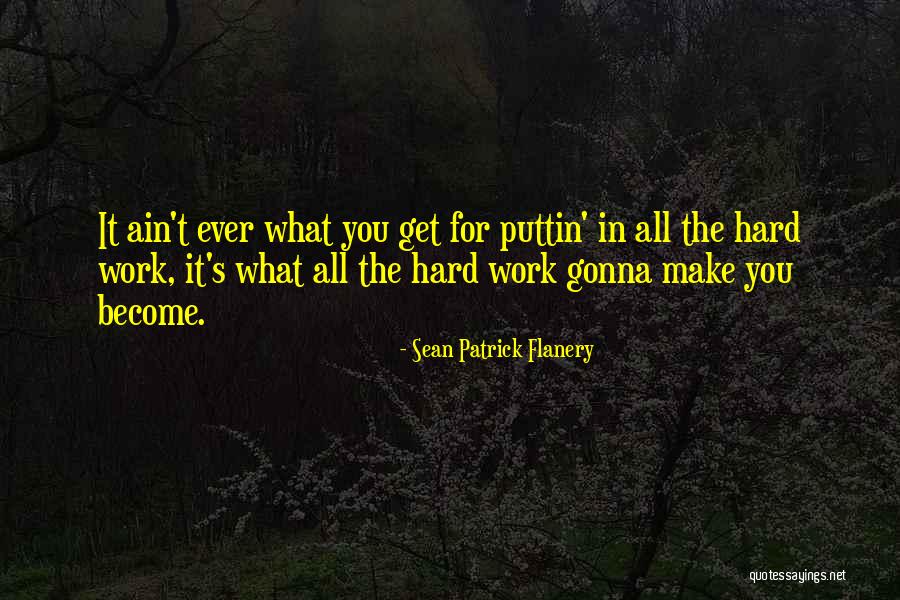 It ain't ever what you get for puttin' in all the hard work, it's what all the hard work gonna make you become. — Sean Patrick Flanery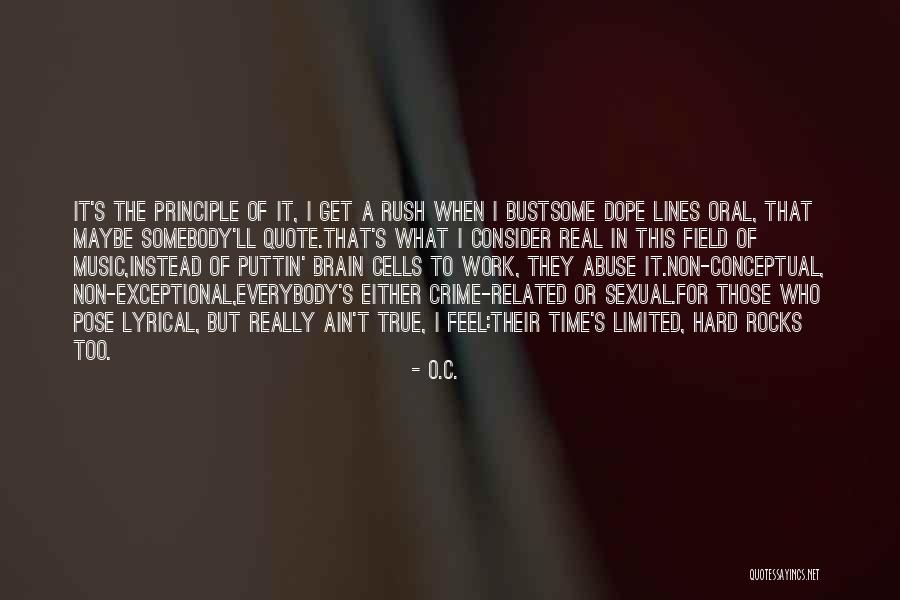 It's the principle of it, I get a rush when I bust
Some dope lines oral, that maybe somebody'll quote.
That's what I consider real in this field of music,
Instead of puttin' brain cells to work, they abuse it.
Non-conceptual, non-exceptional,
Everybody's either crime-related or sexual.
For those who pose lyrical, but really ain't true, I feel:
Their time's limited, hard rocks too. — O.C.