Provoked Anger Quotes & Sayings
Enjoy reading and share 11 famous quotes about Provoked Anger with everyone.
Top Provoked Anger Quotes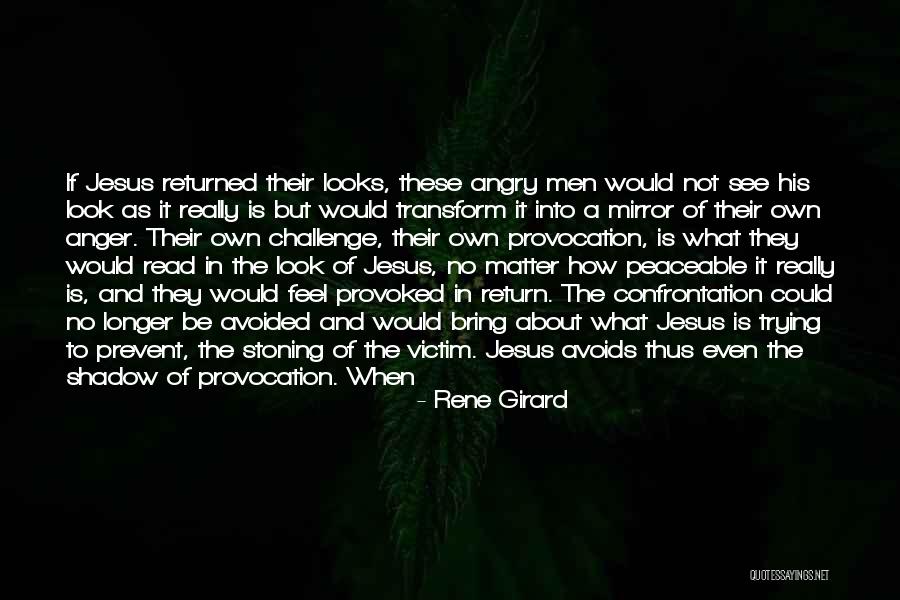 If Jesus returned their looks, these angry men would not see his look as it really is but would transform it into a mirror of their own anger. Their own challenge, their own provocation, is what they would read in the look of Jesus, no matter how peaceable it really is, and they would feel provoked in return. The confrontation could no longer be avoided and would bring about what Jesus is trying to prevent, the stoning of the victim. Jesus avoids thus even the shadow of provocation. When — Rene Girard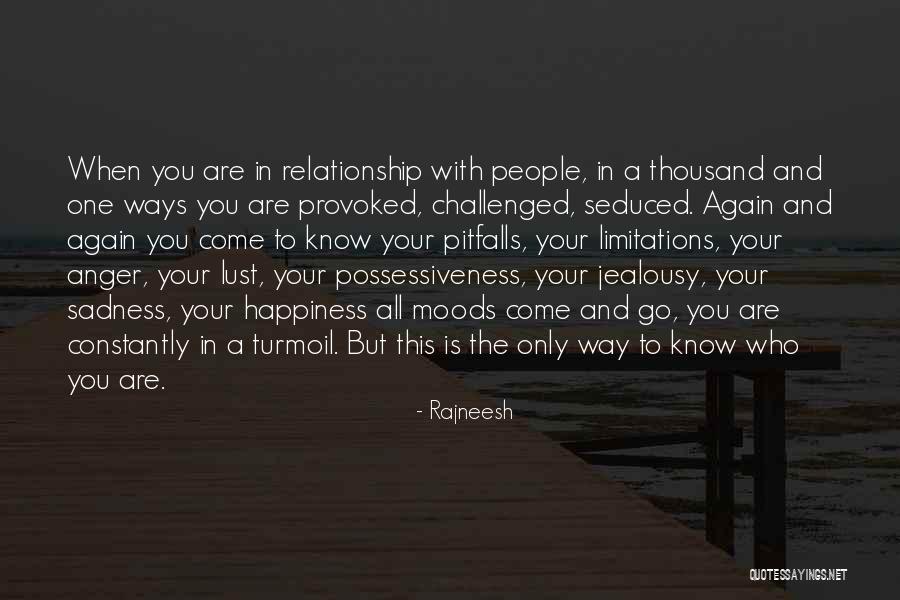 When you are in relationship with people, in a thousand and one ways you are provoked, challenged, seduced. Again and again you come to know your pitfalls, your limitations, your anger, your lust, your possessiveness, your jealousy, your sadness, your happiness all moods come and go, you are constantly in a turmoil. But this is the only way to know who you are. — Rajneesh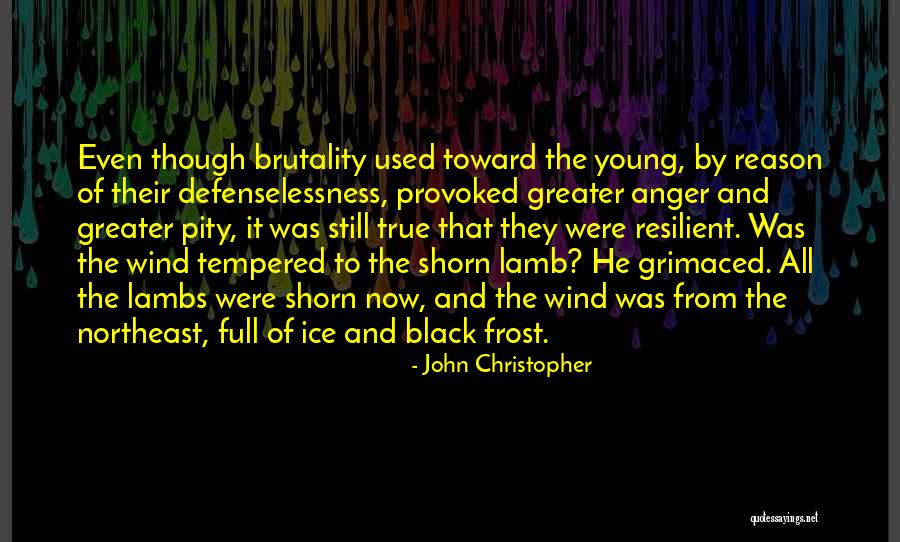 Even though brutality used toward the young, by reason of their defenselessness, provoked greater anger and greater pity, it was still true that they were resilient. Was the wind tempered to the shorn lamb? He grimaced. All the lambs were shorn now, and the wind was from the northeast, full of ice and black frost. — John Christopher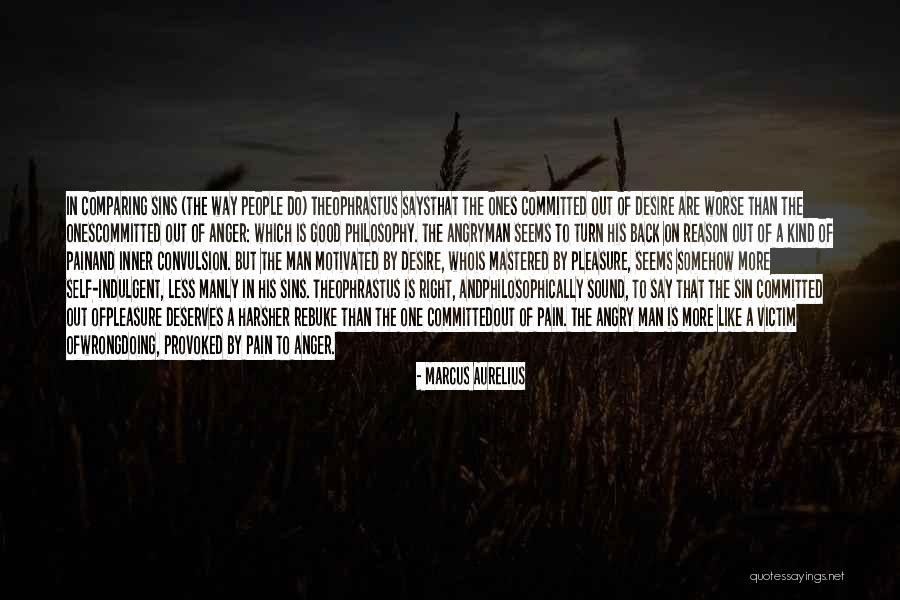 In comparing sins (the way people do) Theophrastus says
that the ones committed out of desire are worse than the ones
committed out of anger: which is good philosophy. The angry
man seems to turn his back on reason out of a kind of pain
and inner convulsion. But the man motivated by desire, who
is mastered by pleasure, seems somehow more self-
indulgent, less manly in his sins. Theophrastus is right, and
philosophically sound, to say that the sin committed out of
pleasure deserves a harsher rebuke than the one committed
out of pain. The angry man is more like a victim of
wrongdoing, provoked by pain to anger. The other man
rushes into wrongdoing on his own, moved to action by
desire. — Marcus Aurelius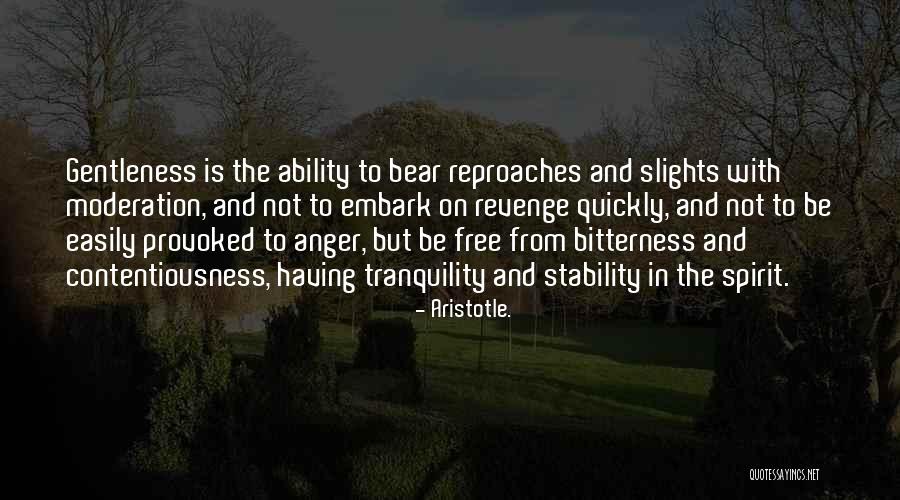 Gentleness is the ability to bear reproaches and slights with moderation, and not to embark on revenge quickly, and not to be easily provoked to anger, but be free from bitterness and contentiousness, having tranquility and stability in the spirit. — Aristotle.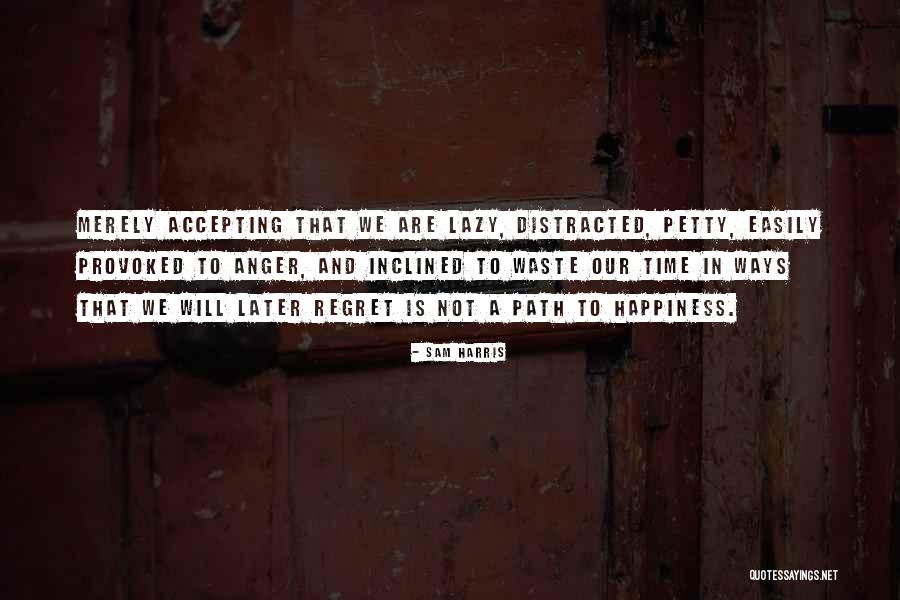 Merely accepting that we are lazy, distracted, petty, easily provoked to anger, and inclined to waste our time in ways that we will later regret is not a path to happiness. — Sam Harris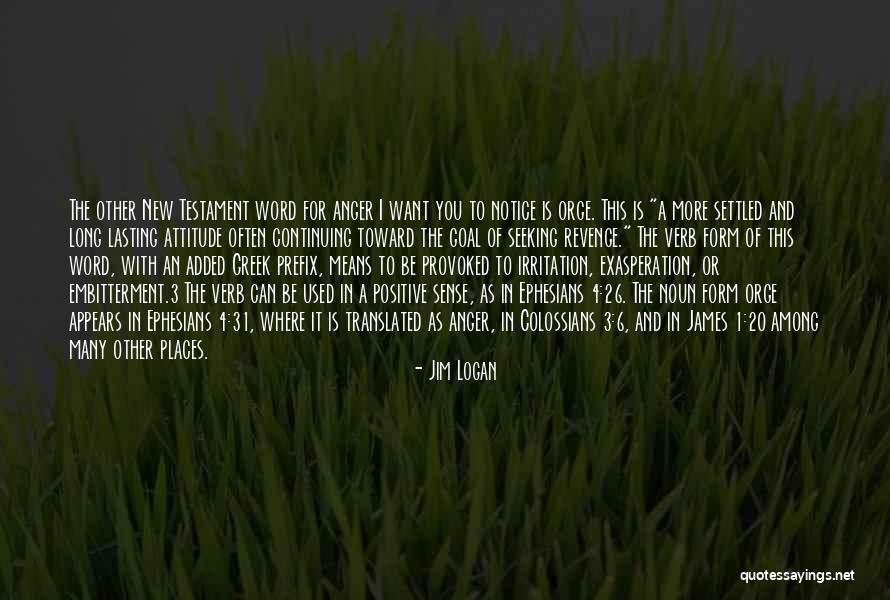 The other New Testament word for anger I want you to notice is orge. This is "a more settled and long lasting attitude often continuing toward the goal of seeking revenge." The verb form of this word, with an added Greek prefix, means to be provoked to irritation, exasperation, or embitterment.3 The verb can be used in a positive sense, as in Ephesians 4:26. The noun form orge appears in Ephesians 4:31, where it is translated as anger, in Colossians 3:6, and in James 1:20 among many other places. — Jim Logan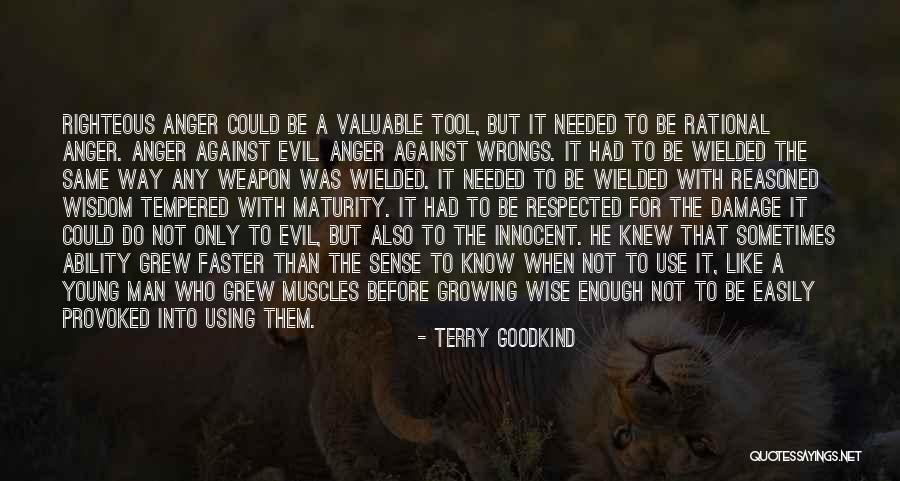 Righteous anger could be a valuable tool, but it needed to be rational anger. Anger against evil. Anger against wrongs. It had to be wielded the same way any weapon was wielded. It needed to be wielded with reasoned wisdom tempered with maturity. It had to be respected for the damage it could do not only to evil, but also to the innocent. He knew that sometimes ability grew faster than the sense to know when not to use it, like a young man who grew muscles before growing wise enough not to be easily provoked into using them. — Terry Goodkind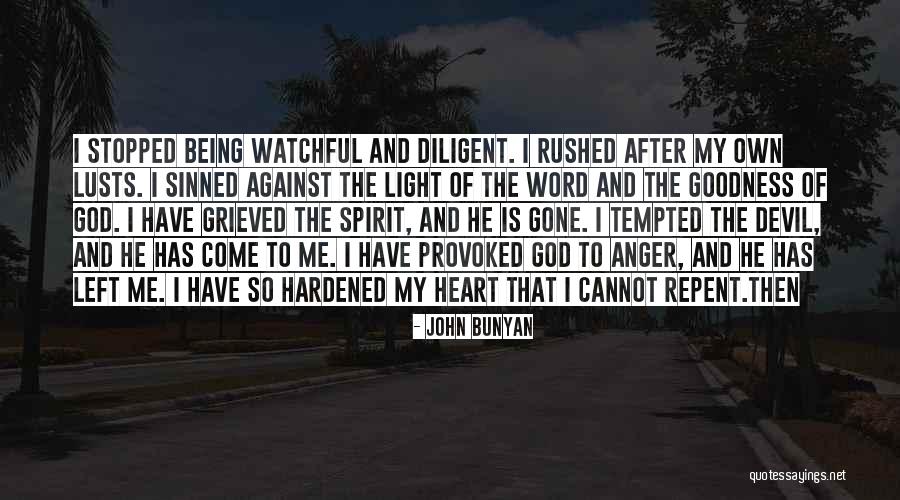 I stopped being watchful and diligent. I rushed after my own lusts. I sinned against the light of the Word and the goodness of God. I have grieved the Spirit, and He is gone. I tempted the Devil, and he has come to me. I have provoked God to anger, and He has left me. I have so hardened my heart that I cannot repent.
Then — John Bunyan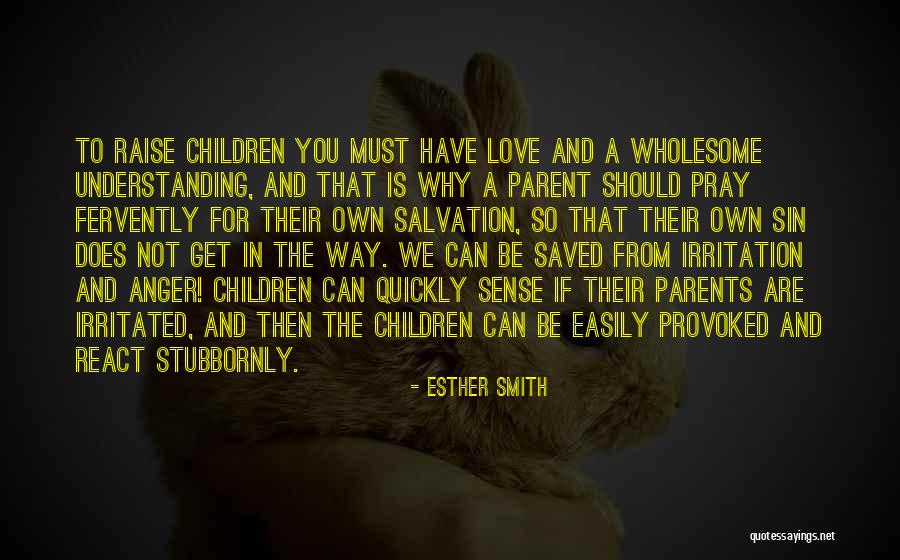 To raise children you must have love and a wholesome understanding, and that is why a parent should pray fervently for their own salvation, so that their own sin does not get in the way. We can be saved from irritation and anger! Children can quickly sense if their parents are irritated, and then the children can be easily provoked and react stubbornly. — Esther Smith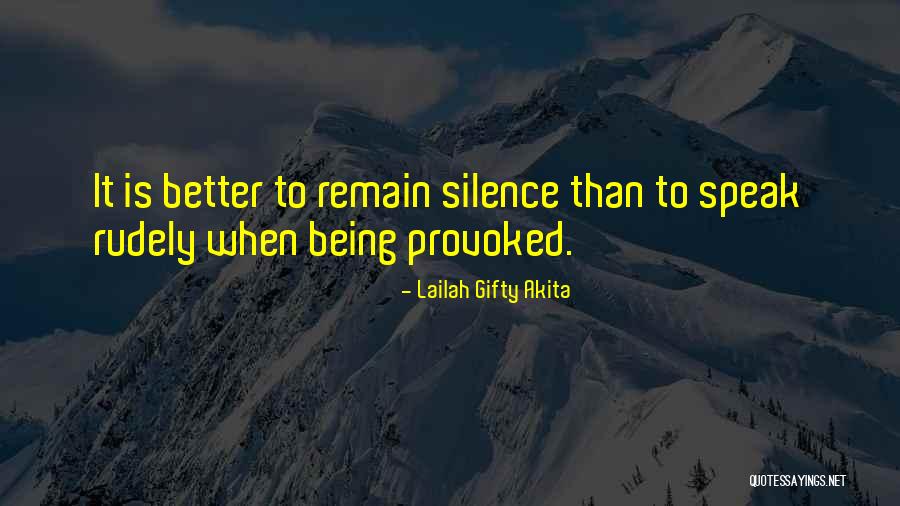 It is better to remain silence than to speak rudely when being provoked. — Lailah Gifty Akita