Plant A Tree Love Quotes & Sayings
Enjoy reading and share 19 famous quotes about Plant A Tree Love with everyone.
Top Plant A Tree Love Quotes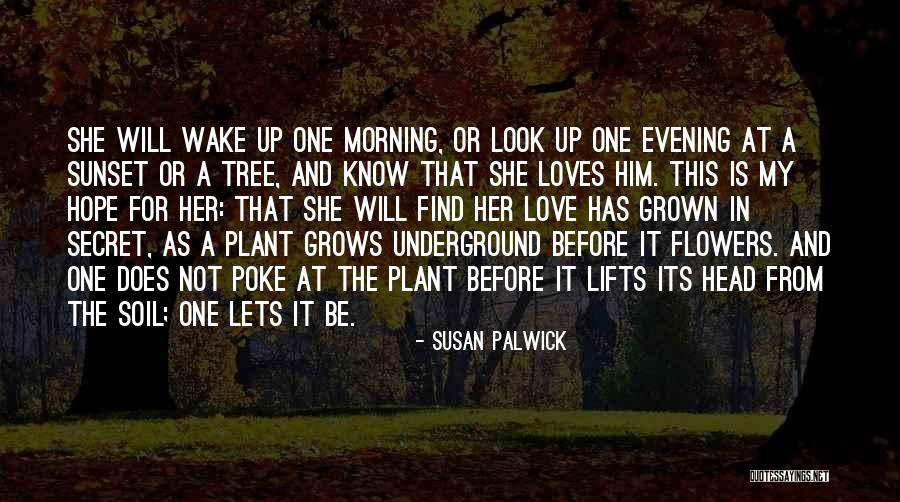 She will wake up one morning, or look up one evening at a sunset or a tree, and know that she loves him. This is my hope for her: that she will find her love has grown in secret, as a plant grows underground before it flowers. And one does not poke at the plant before it lifts its head from the soil; one lets it be. — Susan Palwick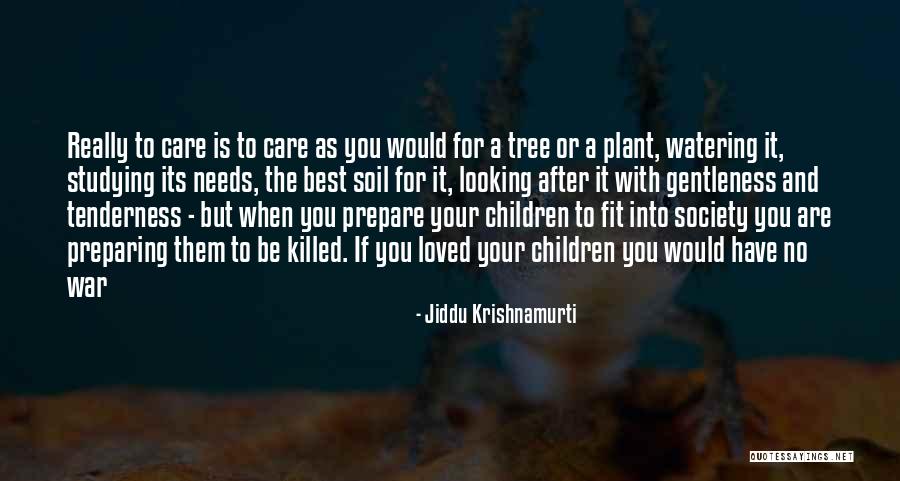 Really to care is to care as you would for a tree or a plant, watering it, studying its needs, the best soil for it, looking after it with gentleness and tenderness - but when you prepare your children to fit into society you are preparing them to be killed. If you loved your children you would have no war — Jiddu Krishnamurti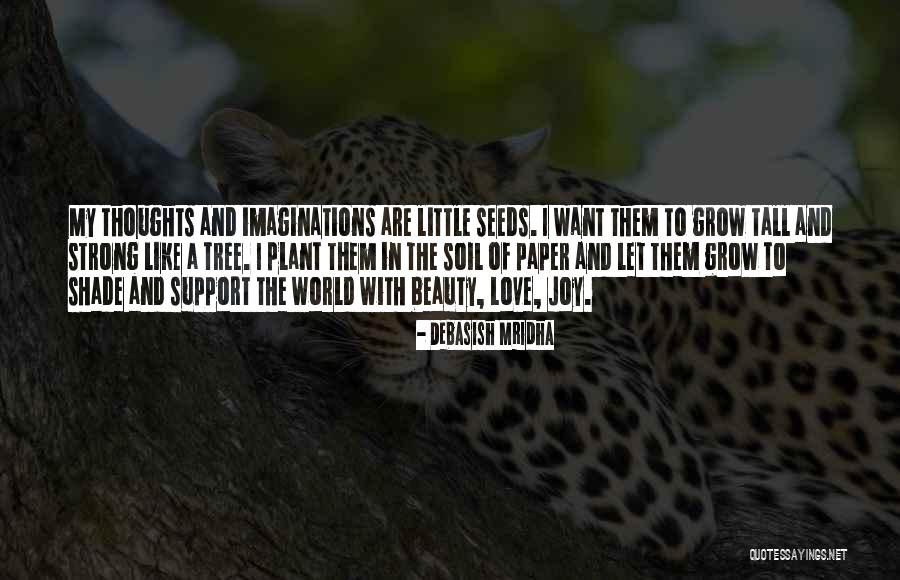 My thoughts and imaginations are little seeds. I want them to grow tall and strong like a tree. I plant them in the soil of paper and let them grow to shade and support the world with beauty, love, joy. — Debasish Mridha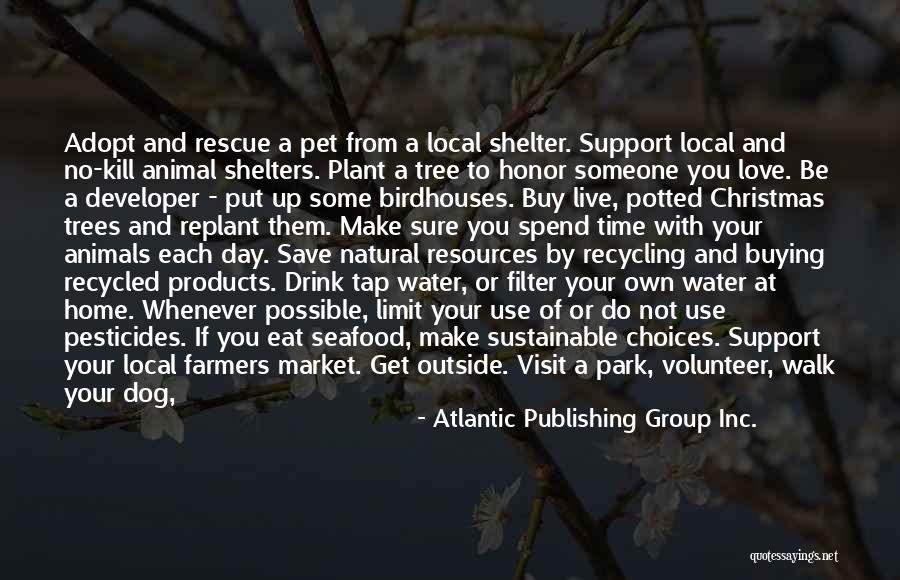 Adopt and rescue a pet from a local shelter. Support local and no-kill animal shelters. Plant a tree to honor someone you love. Be a developer - put up some birdhouses. Buy live, potted Christmas trees and replant them. Make sure you spend time with your animals each day. Save natural resources by recycling and buying recycled products. Drink tap water, or filter your own water at home. Whenever possible, limit your use of or do not use pesticides. If you eat seafood, make sustainable choices. Support your local farmers market. Get outside. Visit a park, volunteer, walk your dog, or ride your bike. — Atlantic Publishing Group Inc.
Plant the trees just for beauty,
If flowers bloom or fruits ripen,
Enjoy it as a gift and appreciate nature as a universal giver. — Debasish Mridha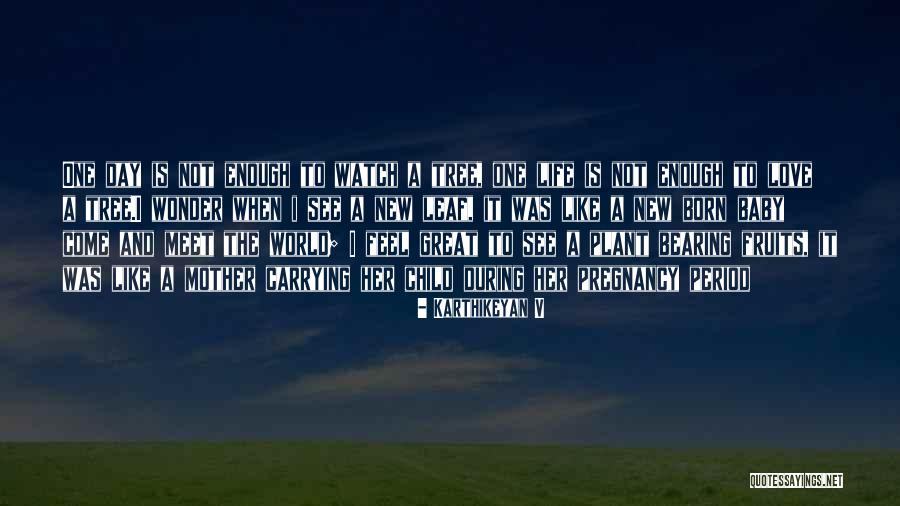 One day is not enough to watch a tree, one life is not enough to love a tree.
I wonder when i see a new leaf, it was like a new born baby come and meet the world; I feel great to see a plant bearing fruits, it was like a mother carrying her child during her pregnancy period — Karthikeyan V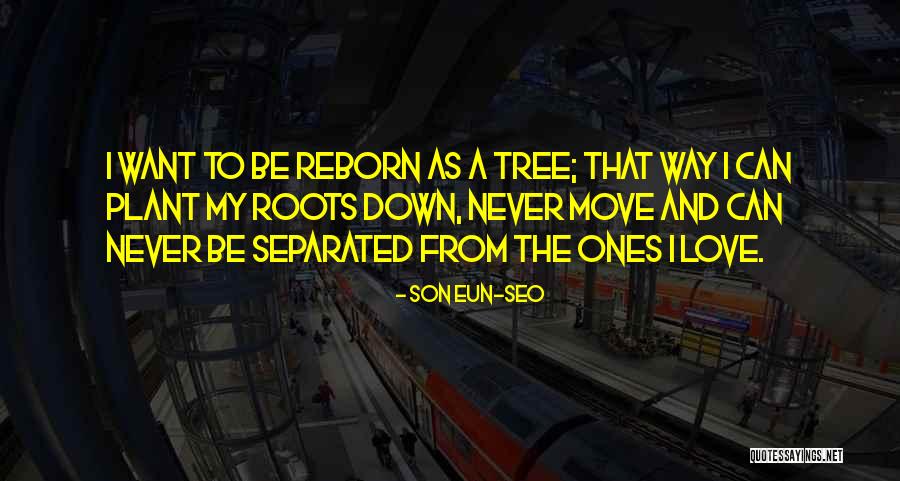 I want to be reborn as a tree; that way I can plant my roots down, never move and can never be separated from the ones I love. — Son Eun-seo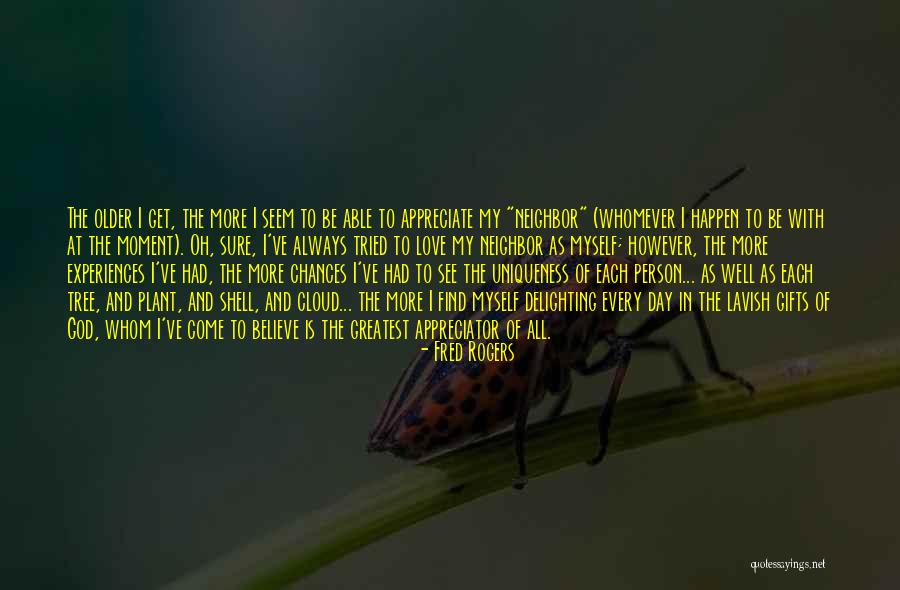 The older I get, the more I seem to be able to appreciate my "neighbor" (whomever I happen to be with at the moment). Oh, sure, I've always tried to love my neighbor as myself; however, the more experiences I've had, the more chances I've had to see the uniqueness of each person... as well as each tree, and plant, and shell, and cloud... the more I find myself delighting every day in the lavish gifts of God, whom I've come to believe is the greatest appreciator of all. — Fred Rogers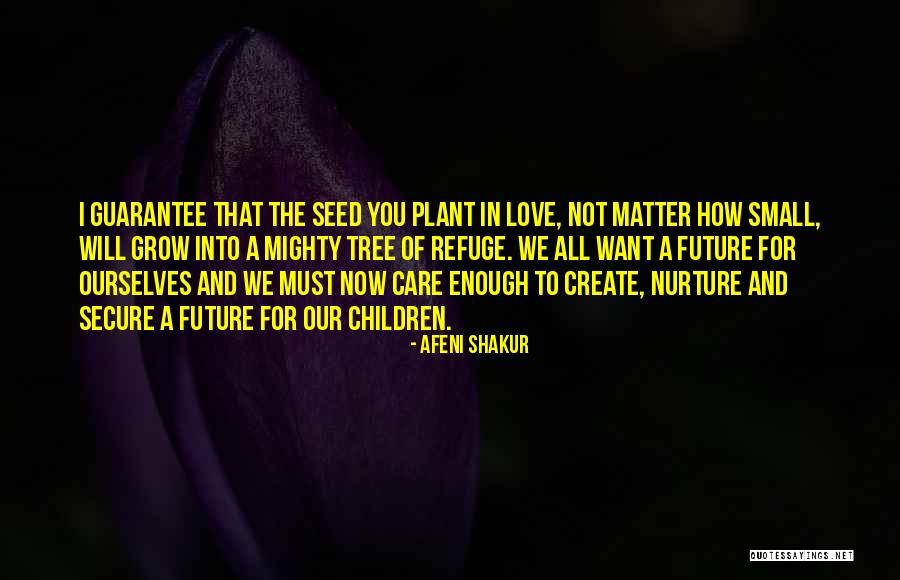 I guarantee that the seed you plant in love, not matter how small, will grow into a mighty tree of refuge. We all want a future for ourselves and we must now care enough to create, nurture and secure a future for our children. — Afeni Shakur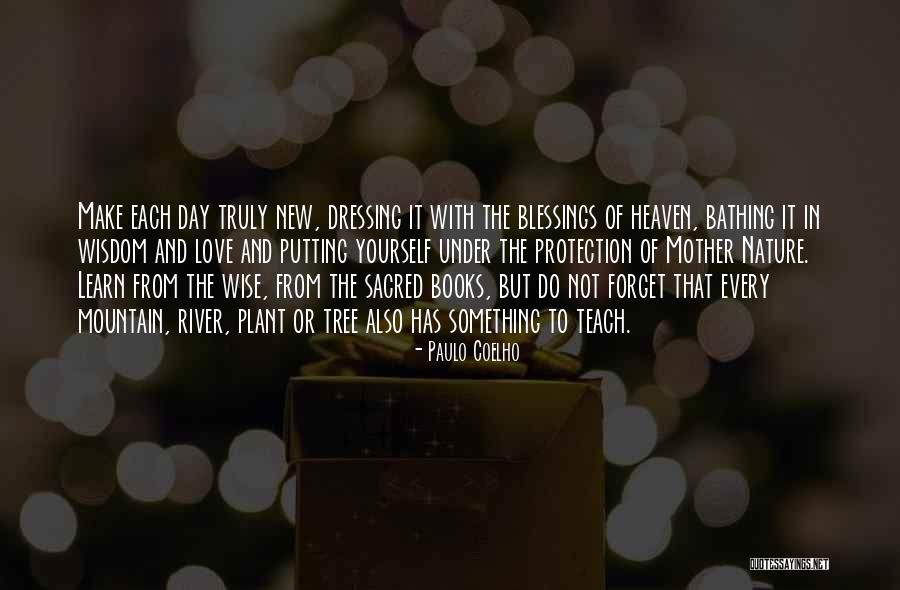 Make each day truly new, dressing it with the blessings of heaven, bathing it in wisdom and love and putting yourself under the protection of Mother Nature. Learn from the wise, from the sacred books, but do not forget that every mountain, river, plant or tree also has something to teach. — Paulo Coelho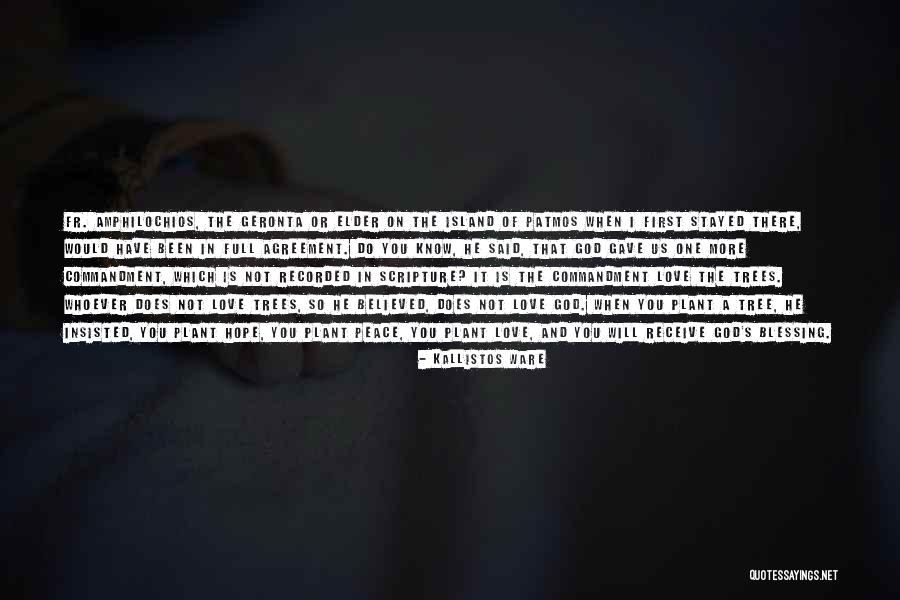 Fr. Amphilochios, the geronta or elder on the island of Patmos when I first stayed there, would have been in full agreement. Do you know, he said, that God gave us one more commandment, which is not recorded in Scripture? It is the commandment love the trees. Whoever does not love trees, so he believed, does not love God. When you plant a tree, he insisted, you plant hope, you plant peace, you plant love, and you will receive God's blessing. — Kallistos Ware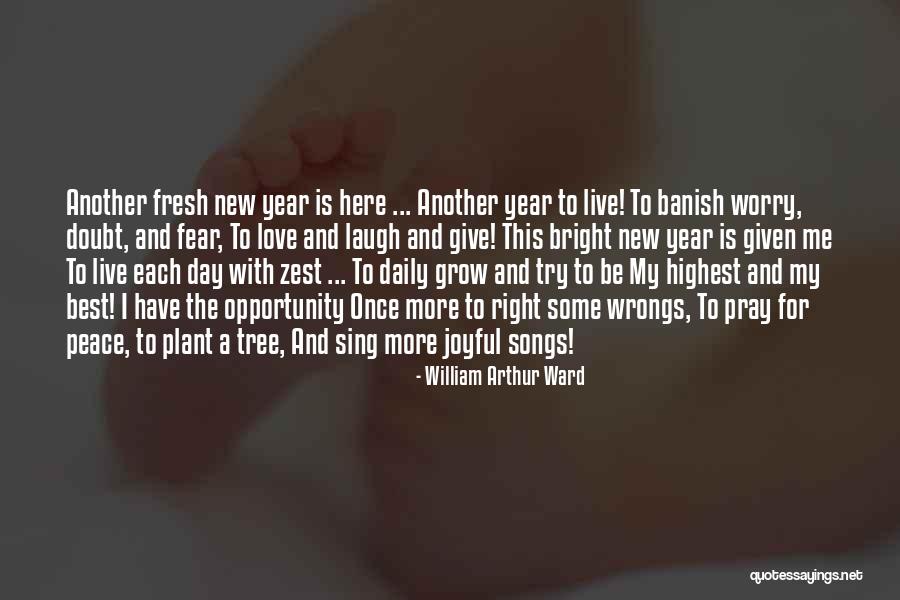 Another fresh new year is here ... Another year to live! To banish worry, doubt, and fear, To love and laugh and give! This bright new year is given me To live each day with zest ... To daily grow and try to be My highest and my best! I have the opportunity Once more to right some wrongs, To pray for peace, to plant a tree, And sing more joyful songs! — William Arthur Ward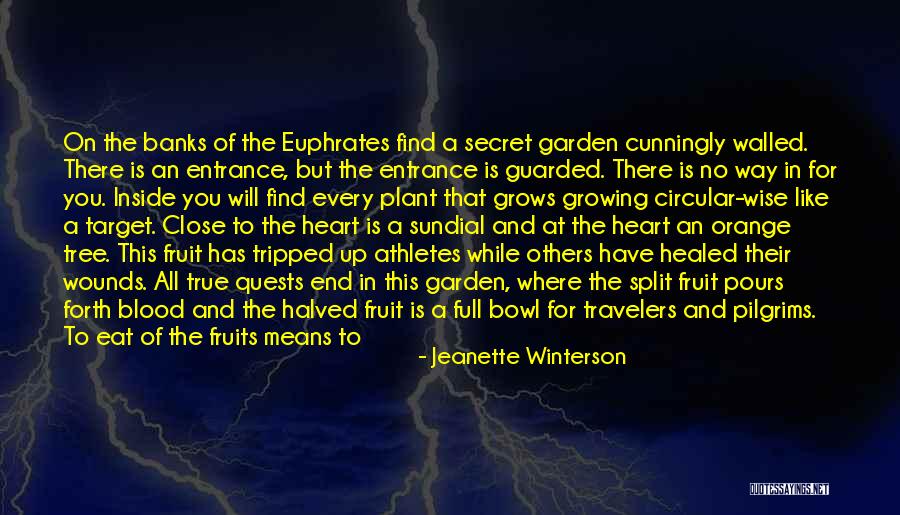 On the banks of the Euphrates find a secret garden cunningly walled. There is an entrance, but the entrance is guarded. There is no way in for you. Inside you will find every plant that grows growing circular-wise like a target. Close to the heart is a sundial and at the heart an orange tree. This fruit has tripped up athletes while others have healed their wounds. All true quests end in this garden, where the split fruit pours forth blood and the halved fruit is a full bowl for travelers and pilgrims. To eat of the fruits means to leave the garden because the fruit speaks of other things, other longings. So at dusk you leave the place you love, not knowing if you can ever return, knowing you can never return by the same way as this. It may be, some other day, that you will open the gate by chance, and find yourself again on the other side of the wall. — Jeanette Winterson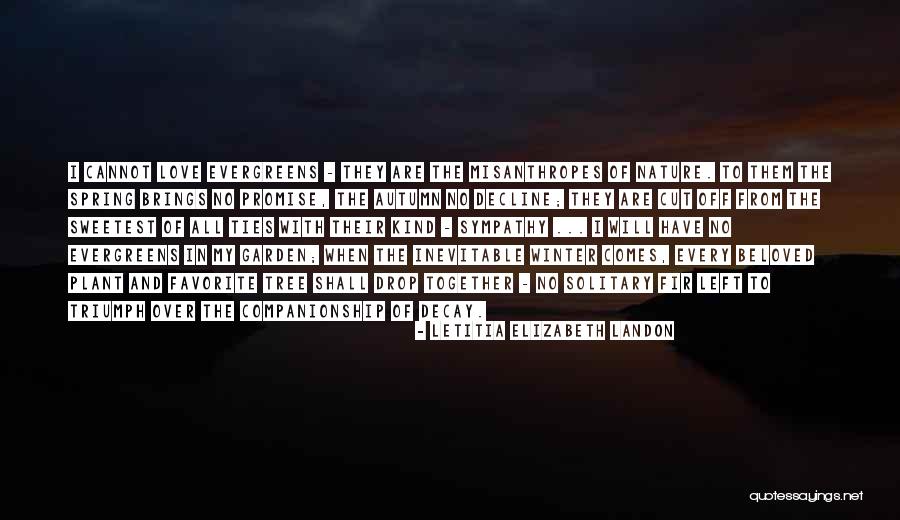 I cannot love evergreens - they are the misanthropes of nature. To them the spring brings no promise, the autumn no decline; they are cut off from the sweetest of all ties with their kind - sympathy ... I will have no evergreens in my garden; when the inevitable winter comes, every beloved plant and favorite tree shall drop together - no solitary fir left to triumph over the companionship of decay. — Letitia Elizabeth Landon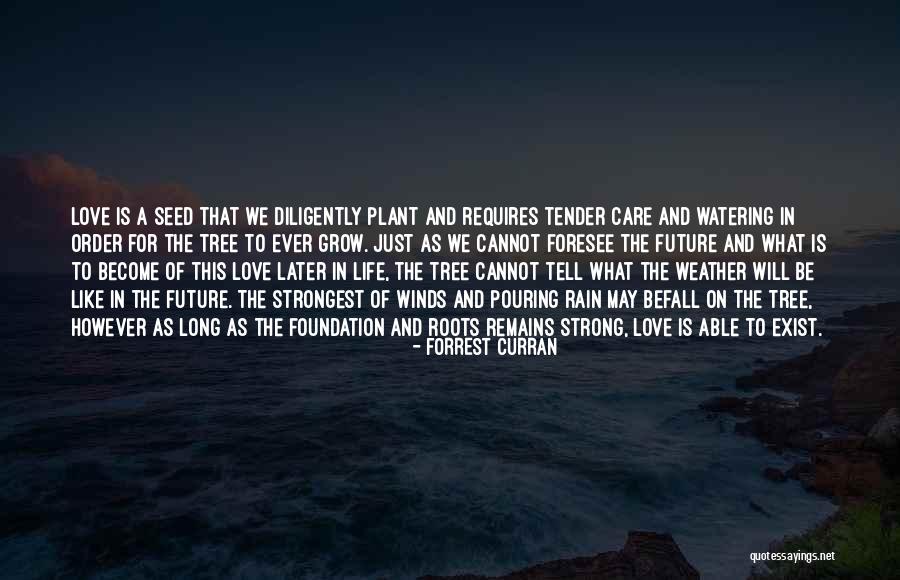 Love is a seed that we diligently plant and requires tender care and watering in order for the tree to ever grow. Just as we cannot foresee the future and what is to become of this love later in life, the tree cannot tell what the weather will be like in the future. The strongest of winds and pouring rain may befall on the tree, however as long as the foundation and roots remains strong, love is able to exist. — Forrest Curran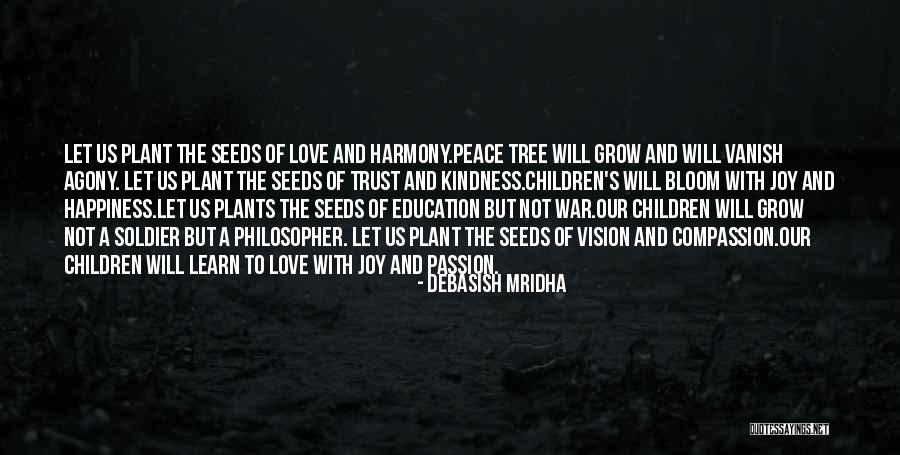 Let us plant the seeds of love and harmony.
Peace tree will grow and will vanish agony.
Let us plant the seeds of trust and kindness.
Children's will bloom with joy and happiness.
Let us plants the seeds of education but not war.
Our children will grow not a soldier but a philosopher.
Let us plant the seeds of vision and compassion.
Our children will learn to love with joy and passion. — Debasish Mridha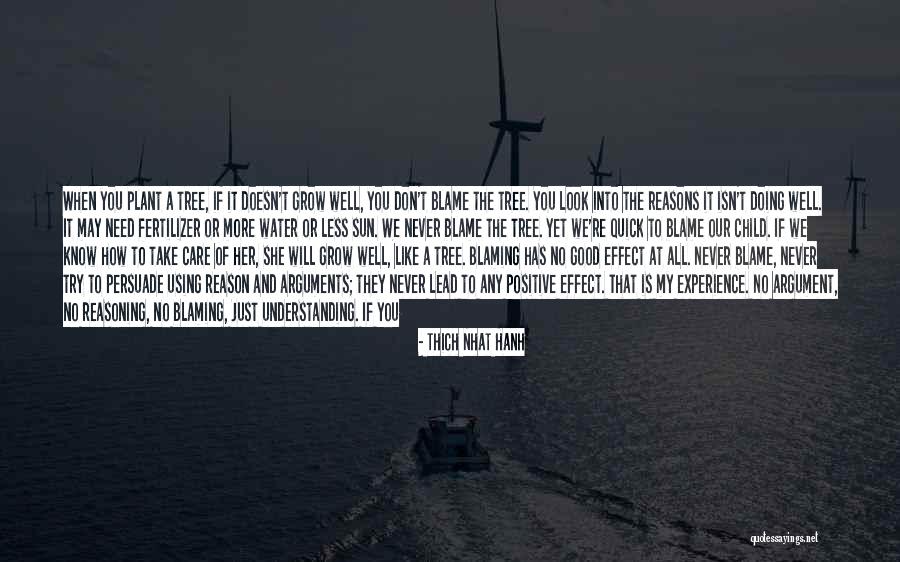 When you plant a tree, if it doesn't grow well, you don't blame the tree. You look into the reasons it isn't doing well. It may need fertilizer or more water or less sun. We never blame the tree. Yet we're quick to blame our child. If we know how to take care of her, she will grow well, like a tree. Blaming has no good effect at all. Never blame, never try to persuade using reason and arguments; they never lead to any positive effect. That is my experience. No argument, no reasoning, no blaming, just understanding. If you understand, and you show that you understand, you can love, and the situation will change. — Thich Nhat Hanh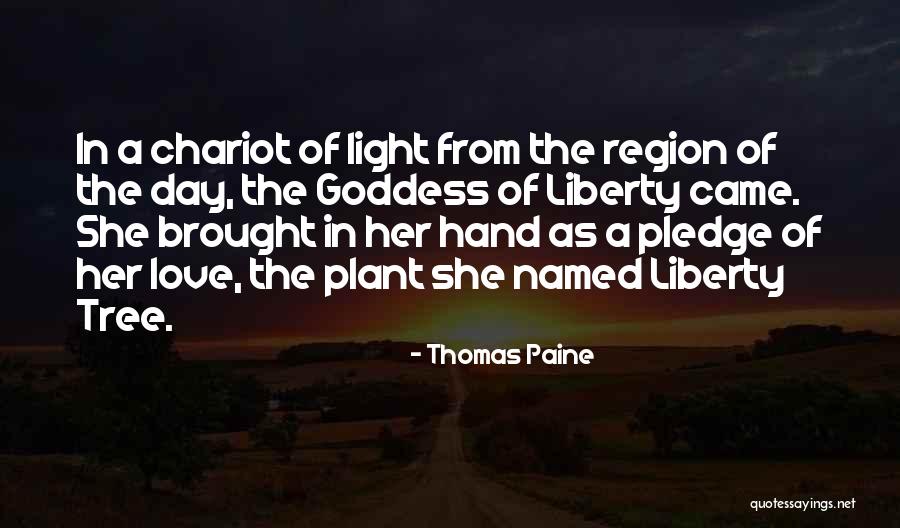 In a chariot of light from the region of the day, the Goddess of Liberty came. She brought in her hand as a pledge of her love, the plant she named Liberty Tree. — Thomas Paine
Love is a feeling that must be felt from the heart and seen through inner beauty. Only if this was known to the youth, many a marriages would have blossomed with age and cherished through decades. Just like a plant that needs the sun, water and more time to grow into a beautiful tree with lovely leaves and flowers, love needs time to be nurtured over time, built on a strong foundation of friendship, trust and honesty. When this foundation is built and combined with the feeling that tickles you from within, that is when love actually happens, the rest is all infatuation, attraction or even lust. — Jagdish Joghee