Pent Up Frustration Quotes & Sayings
Enjoy reading and share 10 famous quotes about Pent Up Frustration with everyone.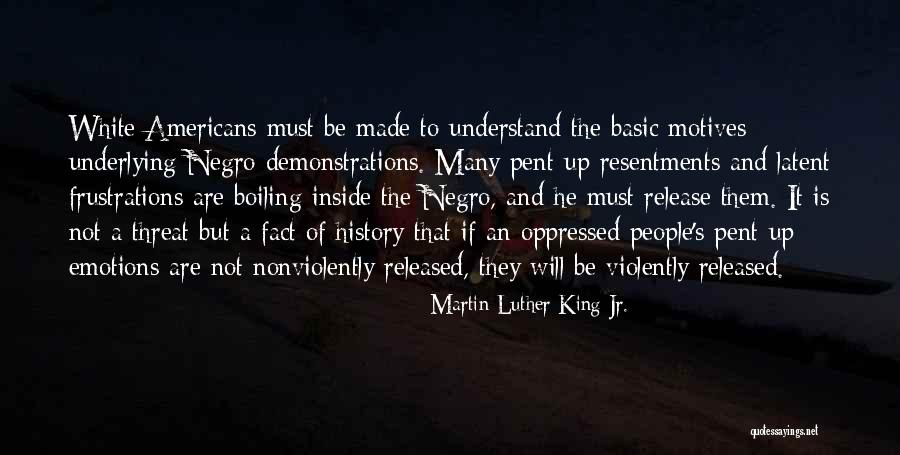 White Americans must be made to understand the basic motives underlying Negro demonstrations. Many pent-up resentments and latent frustrations are boiling inside the Negro, and he must release them. It is not a threat but a fact of history that if an oppressed people's pent-up emotions are not nonviolently released, they will be violently released. — Martin Luther King Jr.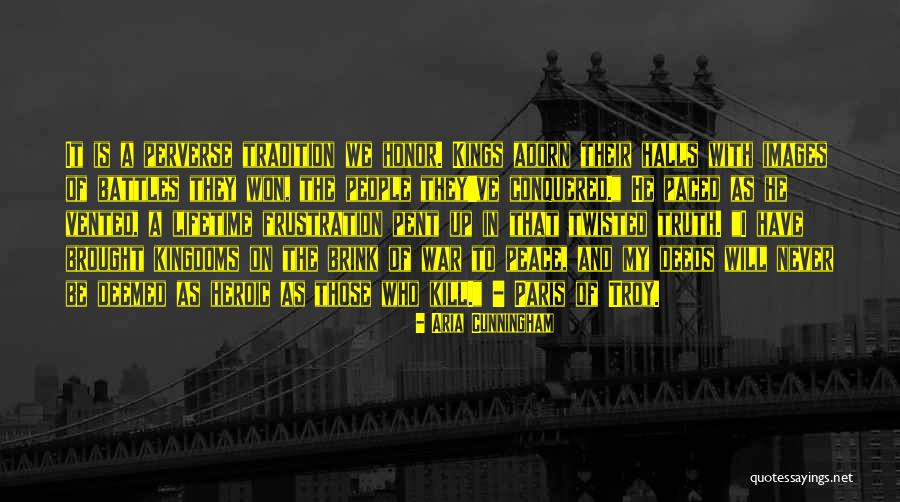 It is a perverse tradition we honor. Kings adorn their halls with images of battles they won, the people they've conquered." He paced as he vented, a lifetime frustration pent up in that twisted truth. "I have brought kingdoms on the brink of war to peace, and my deeds will never be deemed as heroic as those who kill." - Paris of Troy. — Aria Cunningham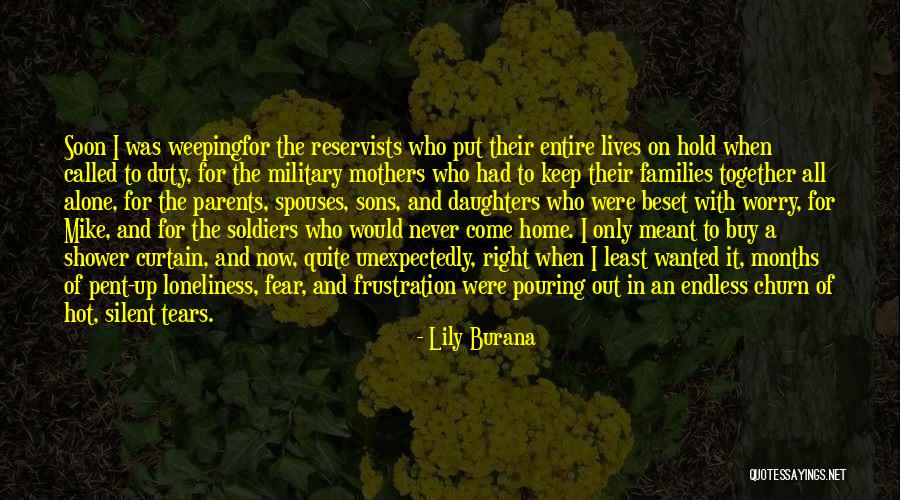 Soon I was weeping
for the reservists who put their entire lives on hold when called to duty, for the military mothers who had to keep their families together all alone, for the parents, spouses, sons, and daughters who were beset with worry, for Mike, and for the soldiers who would never come home. I only meant to buy a shower curtain, and now, quite unexpectedly, right when I least wanted it, months of pent-up loneliness, fear, and frustration were pouring out in an endless churn of hot, silent tears. — Lily Burana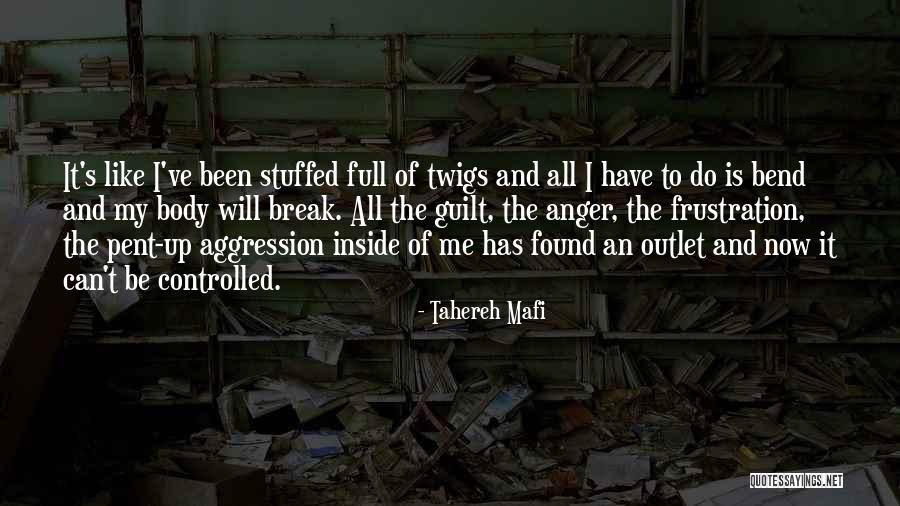 It's like I've been stuffed full of twigs and all I have to do is bend and my body will break. All the guilt, the anger, the frustration, the pent-up aggression inside of me has found an outlet and now it can't be controlled. — Tahereh Mafi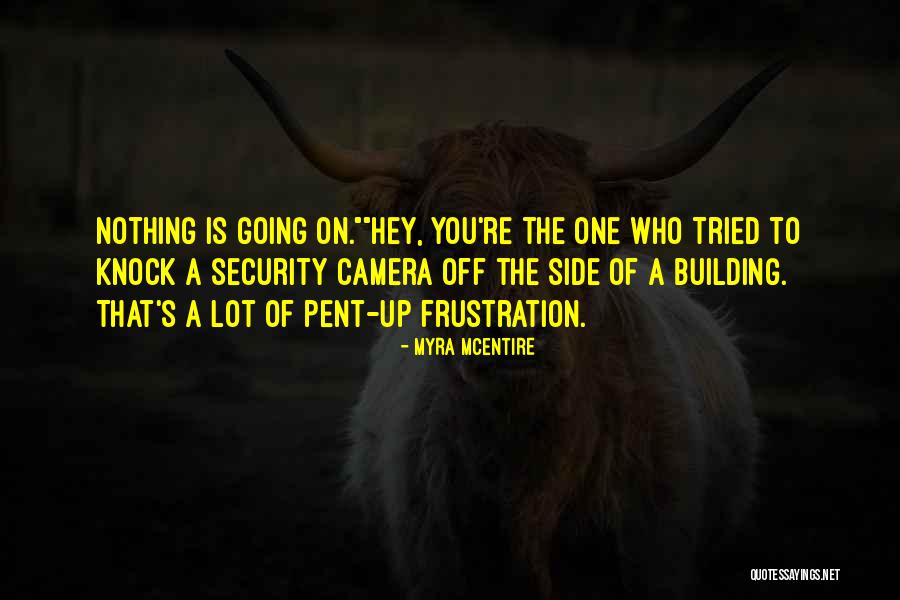 Nothing is going on."
"Hey, you're the one who tried to knock a security camera off the side of a building. That's a lot of pent-up frustration. — Myra McEntire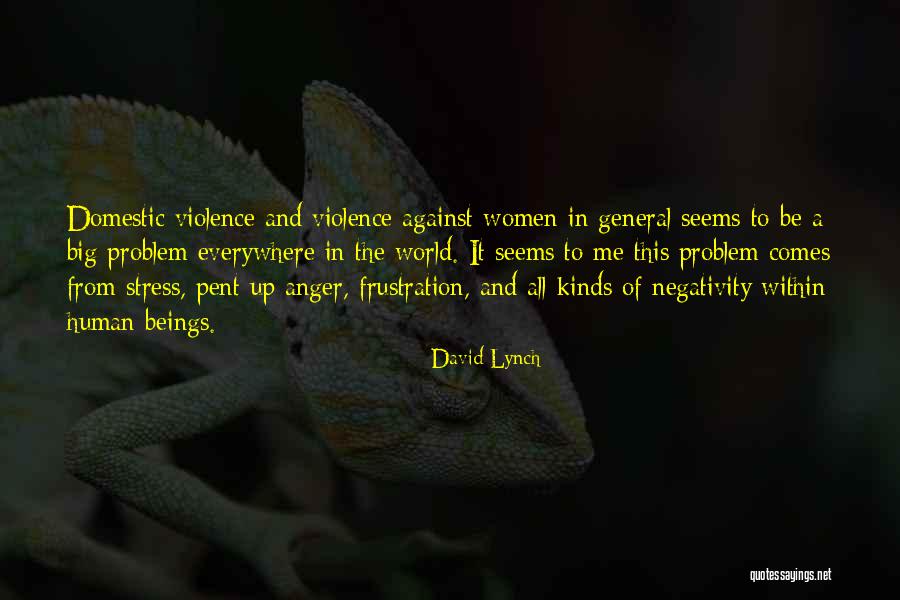 Domestic violence and violence against women in general seems to be a big problem everywhere in the world. It seems to me this problem comes from stress, pent up anger, frustration, and all kinds of negativity within human beings. — David Lynch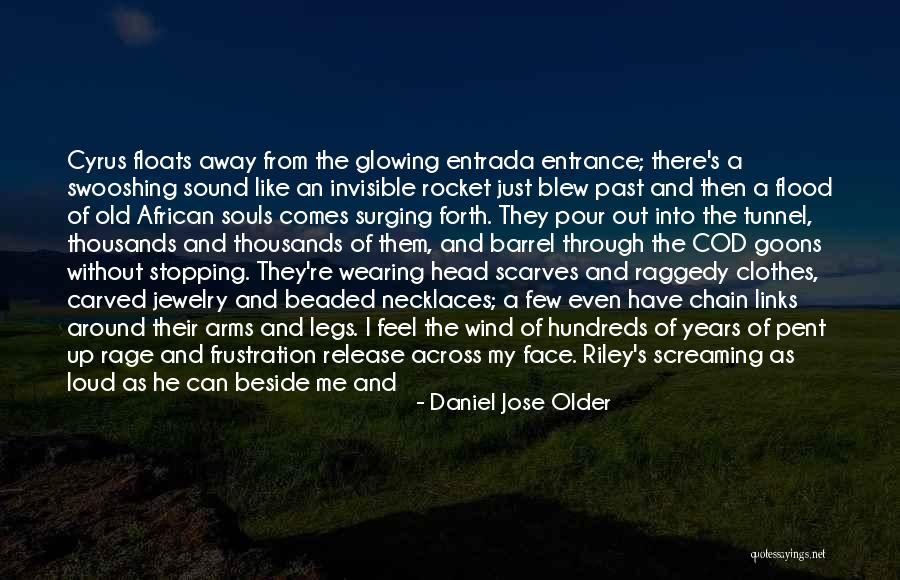 Cyrus floats away from the glowing entrada entrance; there's a swooshing sound like an invisible rocket just blew past and then a flood of old African souls comes surging forth. They pour out into the tunnel, thousands and thousands of them, and barrel through the COD goons without stopping. They're wearing head scarves and raggedy clothes, carved jewelry and beaded necklaces; a few even have chain links around their arms and legs. I feel the wind of hundreds of years of pent up rage and frustration release across my face. Riley's screaming as loud as he can beside me and we're both laughing hysterically and crying at the same time. Everything — Daniel Jose Older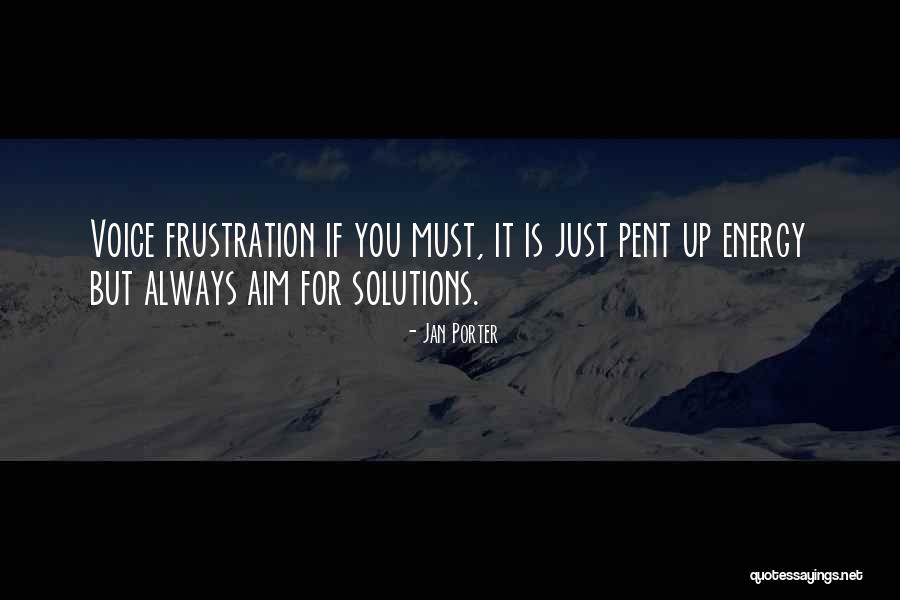 Voice frustration if you must, it is just pent up energy but always aim for solutions. — Jan Porter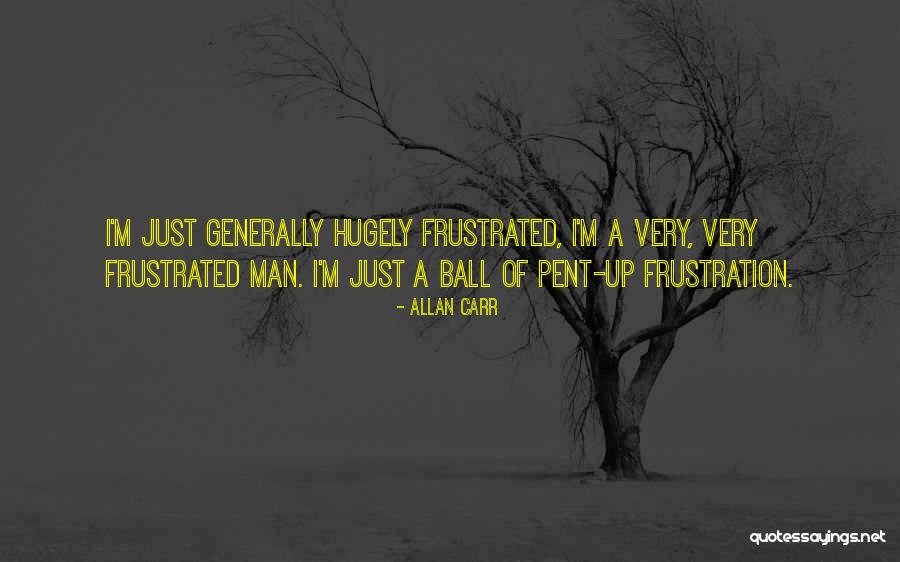 I'm just generally hugely frustrated, I'm a very, very frustrated man. I'm just a ball of pent-up frustration. — Allan Carr