Passive Aggressive Love Quotes & Sayings
Enjoy reading and share 7 famous quotes about Passive Aggressive Love with everyone.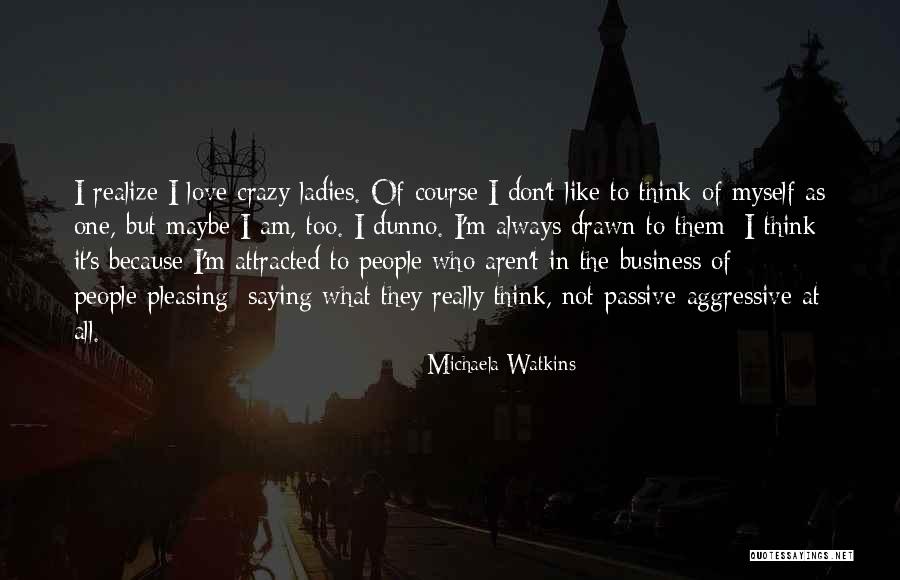 I realize I love crazy ladies. Of course I don't like to think of myself as one, but maybe I am, too. I dunno. I'm always drawn to them; I think it's because I'm attracted to people who aren't in the business of people-pleasing: saying what they really think, not passive-aggressive at all. — Michaela Watkins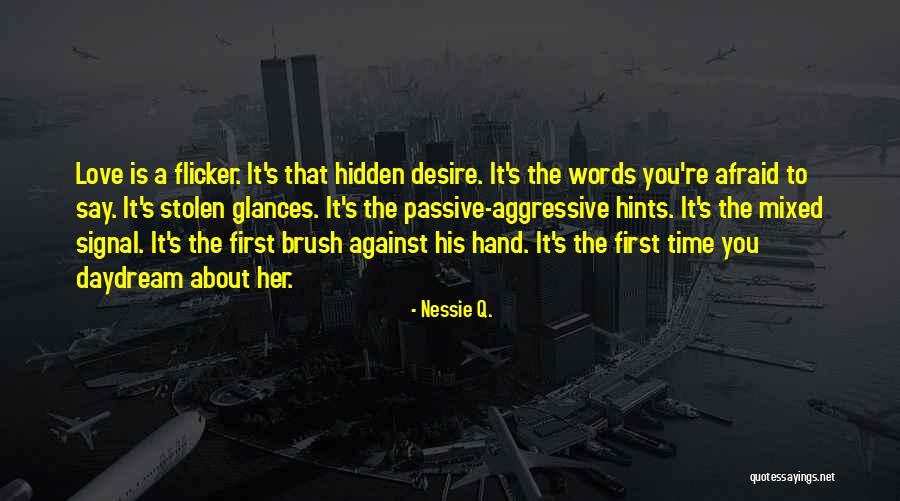 Love is a flicker. It's that hidden desire. It's the words you're afraid to say. It's stolen glances. It's the passive-aggressive hints. It's the mixed signal. It's the first brush against his hand. It's the first time you daydream about her. — Nessie Q.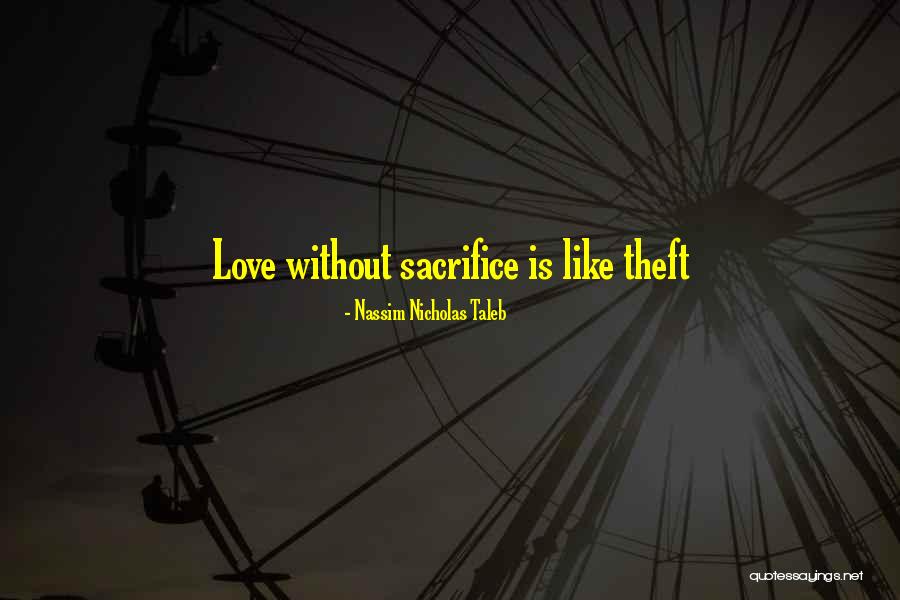 Love without sacrifice is like theft — Nassim Nicholas Taleb
Primer of Love [Lesson 14]
I think the best thing I can do is to be a distraction.
A husband lives and breathes his work all day long.
If he comes home to more table thumping,
how can the poor man ever relax?
- Jackie Kennedy

Lesson 14) Learn to nip lover's quarrels in the bud
by distraction and humor -- without raising your voice.

This does not include mastering that passive aggressive ploy called the silent treatment which is much louder and destructive than outright screaming. Nipping techniques include distraction, humor, rough sex and counting backwards from MCLV in Latin.Once you've mastered this technique, you'll spend the night neatly tucked in each other's arms -- though her ass will be a little sore. No argument about that. — Beryl Dov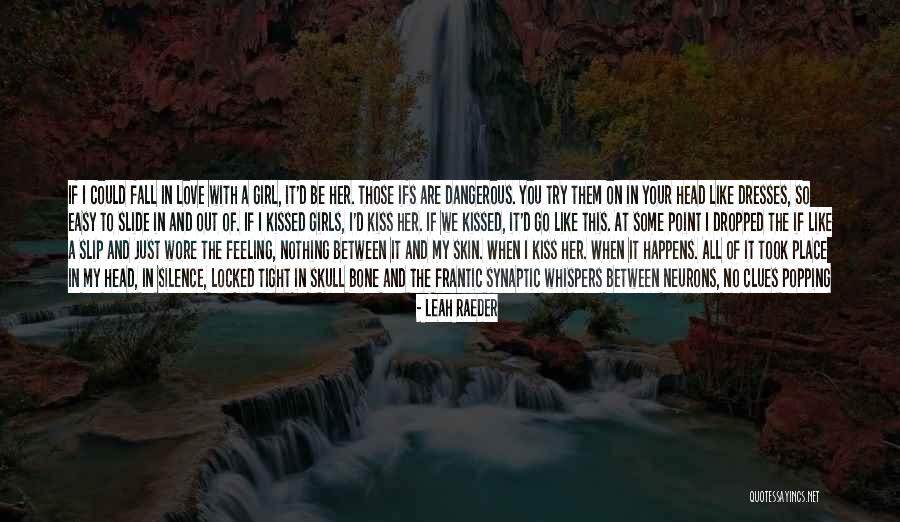 If I could fall in love with a girl, it'd be her. Those ifs are dangerous. You try them on in your head like dresses, so easy to slide in and out of. If I kissed girls, I'd kiss her. If we kissed, it'd go like this. At some point I dropped the if like a slip and just wore the feeling, nothing between it and my skin. When I kiss her. When it happens. All of it took place in my head, in silence, locked tight in skull bone and the frantic synaptic whispers between neurons, no clues popping out except the passive-aggressive haircut, the incriminating poem.
That's the problem with writers. Too much imagination.
The greater part of me knew it couldn't be real, but the hopeful part, which is more concentrated and condensed, rich in nine essential delusions, thought: It's not all in your head. — Leah Raeder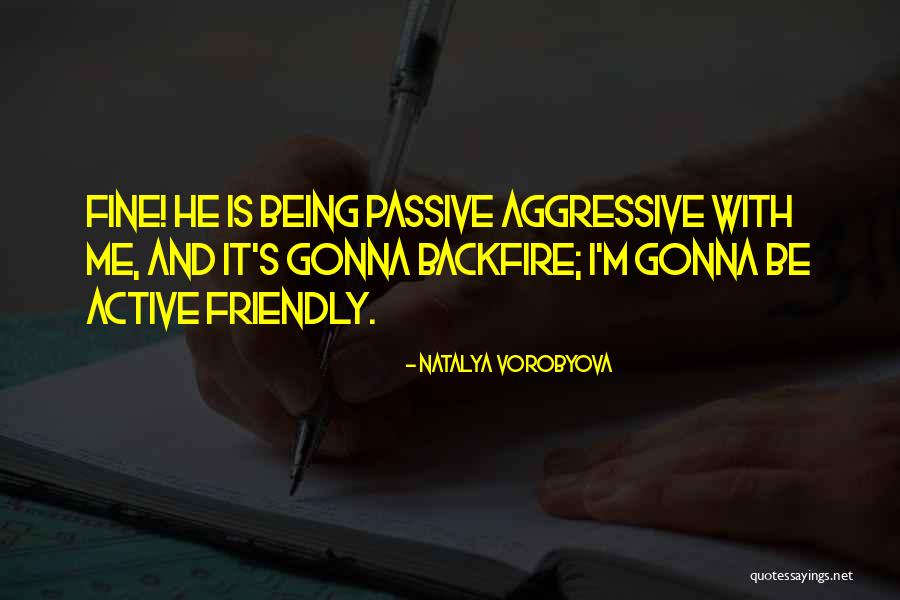 Fine! He is being passive aggressive with me, and it's gonna backfire; I'm gonna be active friendly. — Natalya Vorobyova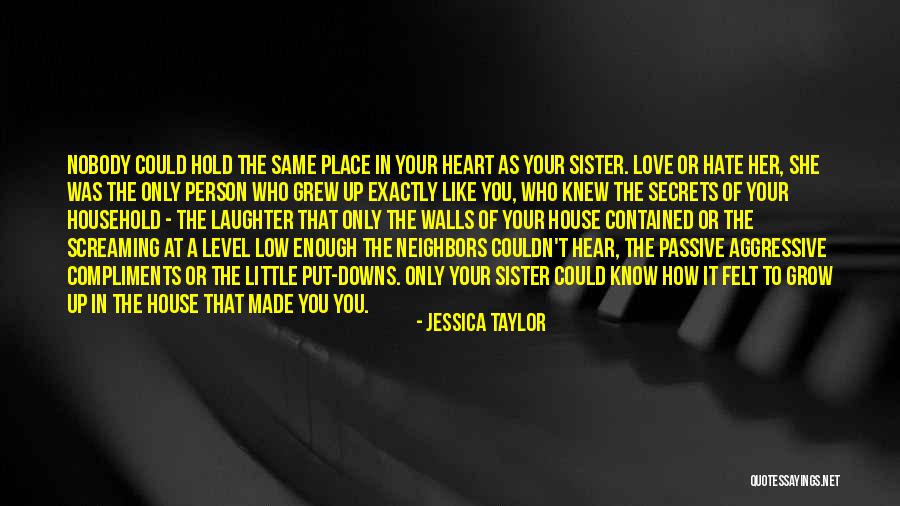 Nobody could hold the same place in your heart as your sister. Love or hate her, she was the only person who grew up exactly like you, who knew the secrets of your household - the laughter that only the walls of your house contained or the screaming at a level low enough the neighbors couldn't hear, the passive aggressive compliments or the little put-downs. Only your sister could know how it felt to grow up in the house that made you you. — Jessica Taylor