Organizational Health Quotes & Sayings
Enjoy reading and share 7 famous quotes about Organizational Health with everyone.
Top Organizational Health Quotes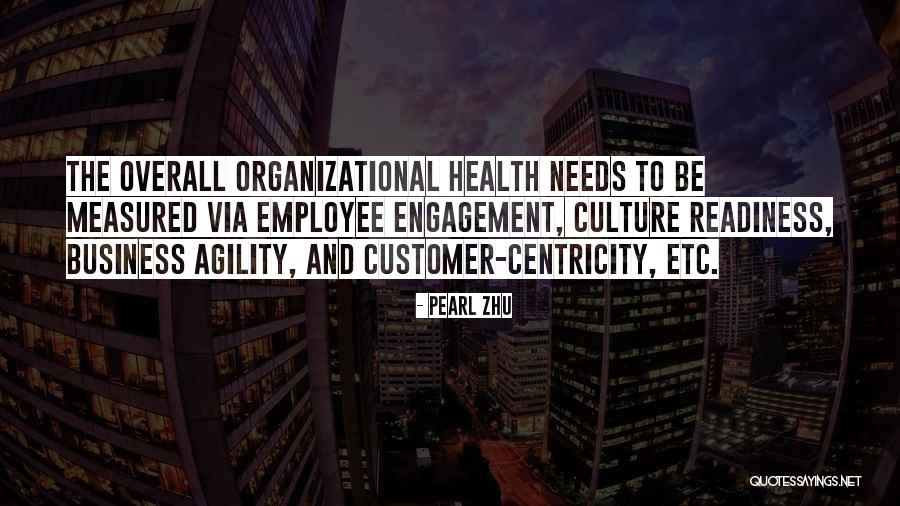 The overall organizational health needs to be measured via employee engagement, culture readiness, business agility, and customer-centricity, etc. — Pearl Zhu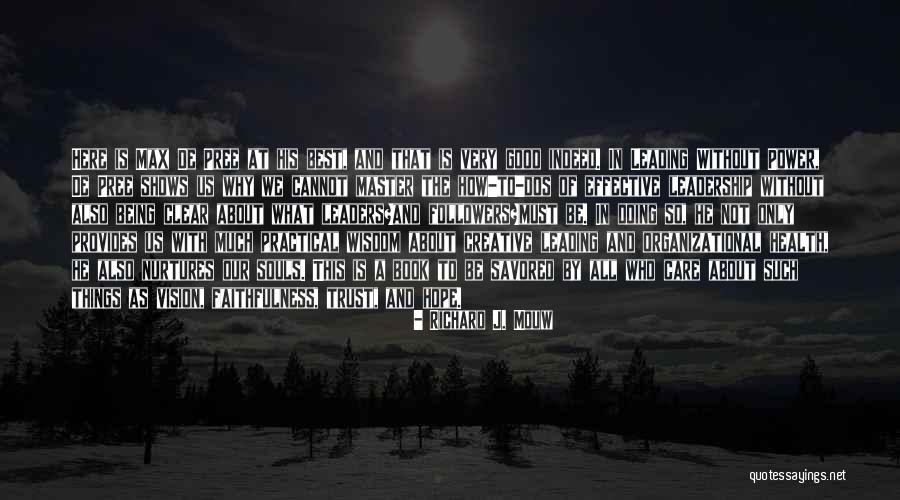 Here is Max De Pree at his best, and that is very good indeed. In Leading Without Power, De Pree shows us why we cannot master the how-to-dos of effective leadership without also being clear about what leaders?and followers?must be. In doing so, he not only provides us with much practical wisdom about creative leading and organizational health, he also nurtures our souls. This is a book to be savored by all who care about such things as vision, faithfulness, trust, and hope. — Richard J. Mouw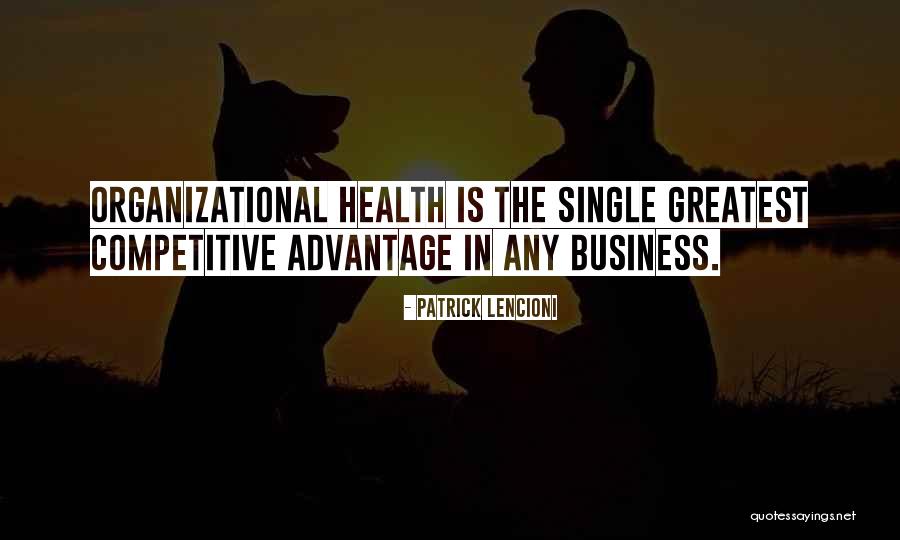 Organizational health is the single greatest competitive advantage in any business. — Patrick Lencioni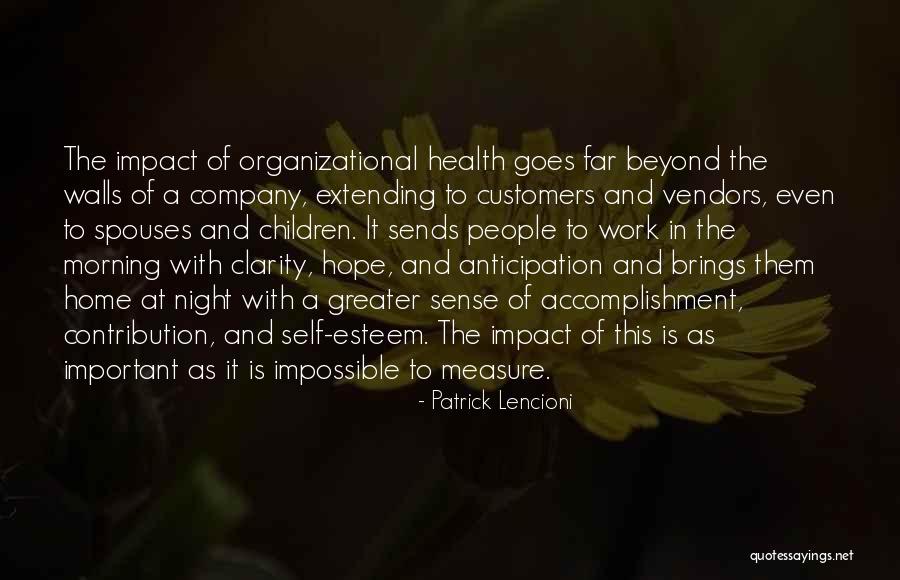 The impact of organizational health goes far beyond the walls of a company, extending to customers and vendors, even to spouses and children. It sends people to work in the morning with clarity, hope, and anticipation and brings them home at night with a greater sense of accomplishment, contribution, and self-esteem. The impact of this is as important as it is impossible to measure. — Patrick Lencioni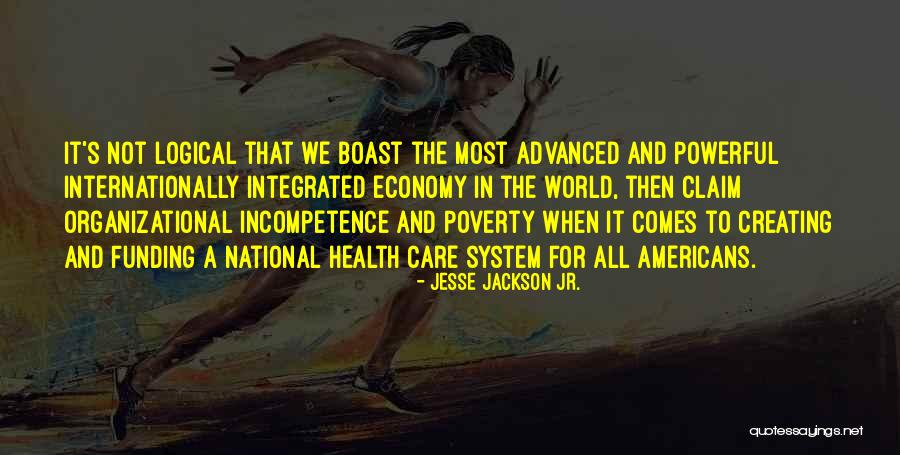 It's not logical that we boast the most advanced and powerful internationally integrated economy in the world, then claim organizational incompetence and poverty when it comes to creating and funding a national health care system for all Americans. — Jesse Jackson Jr.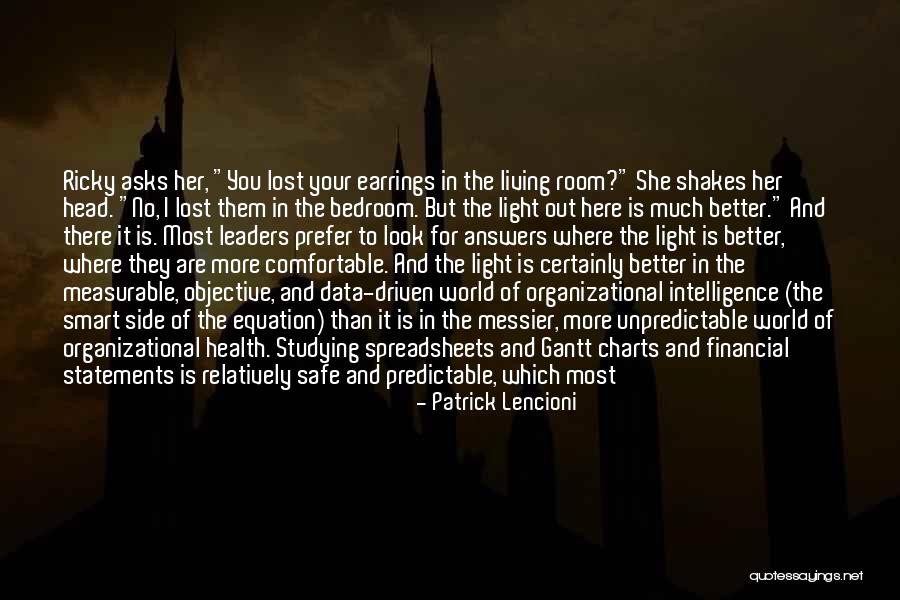 Ricky asks her, "You lost your earrings in the living room?" She shakes her head. "No, I lost them in the bedroom. But the light out here is much better." And there it is. Most leaders prefer to look for answers where the light is better, where they are more comfortable. And the light is certainly better in the measurable, objective, and data-driven world of organizational intelligence (the smart side of the equation) than it is in the messier, more unpredictable world of organizational health. Studying spreadsheets and Gantt charts and financial statements is relatively safe and predictable, which most executives prefer. That's how they've been trained, and that's where they're comfortable. What they usually want to avoid at all costs are subjective conversations that can easily become emotional and awkward. And organizational health is certainly fraught with the potential for subjective and awkward conversations. — Patrick Lencioni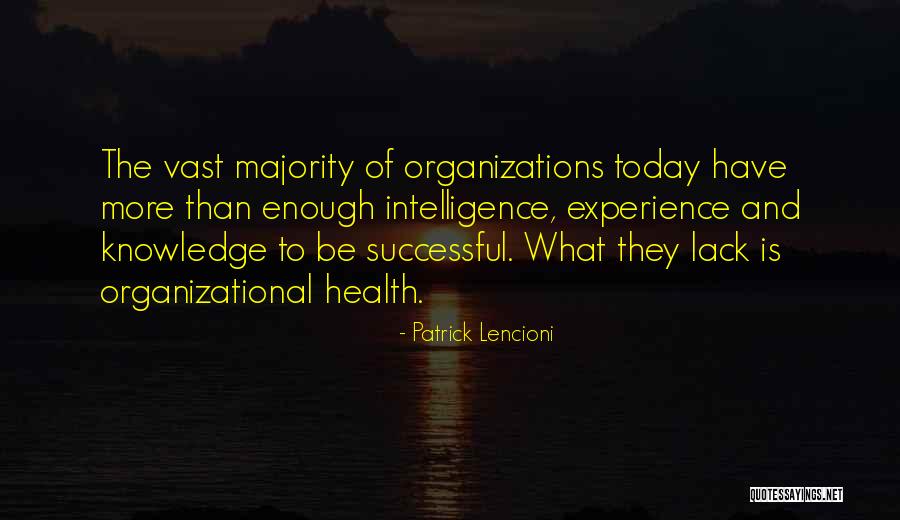 The vast majority of organizations today have more than enough intelligence, experience and knowledge to be successful. What they lack is organizational health. — Patrick Lencioni