Quotes & Sayings About Notorious Big
Enjoy reading and share 11 famous quotes about Notorious Big with everyone.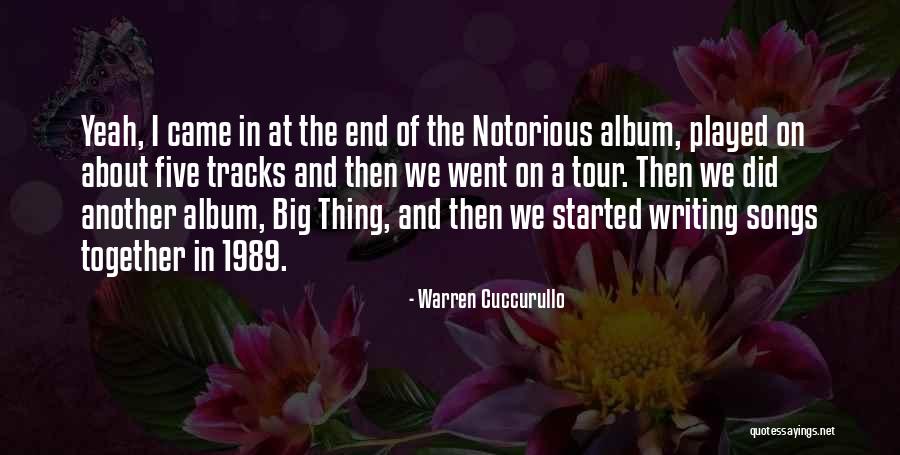 Yeah, I came in at the end of the Notorious album, played on about five tracks and then we went on a tour. Then we did another album, Big Thing, and then we started writing songs together in 1989. — Warren Cuccurullo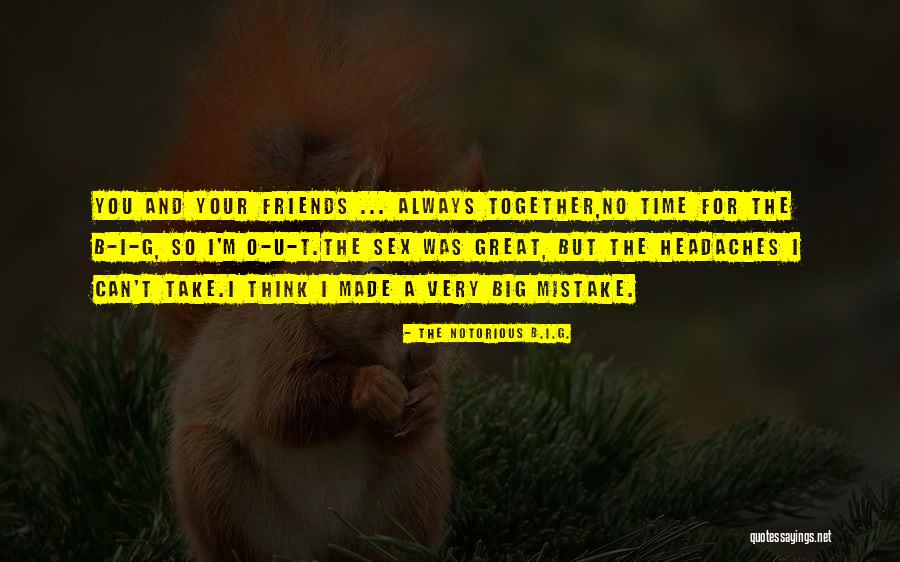 You and your friends ... always together,
No time for the B-I-G, so I'm O-U-T.
The sex was great, but the headaches I can't take.
I think I made a very big mistake. — The Notorious B.I.G.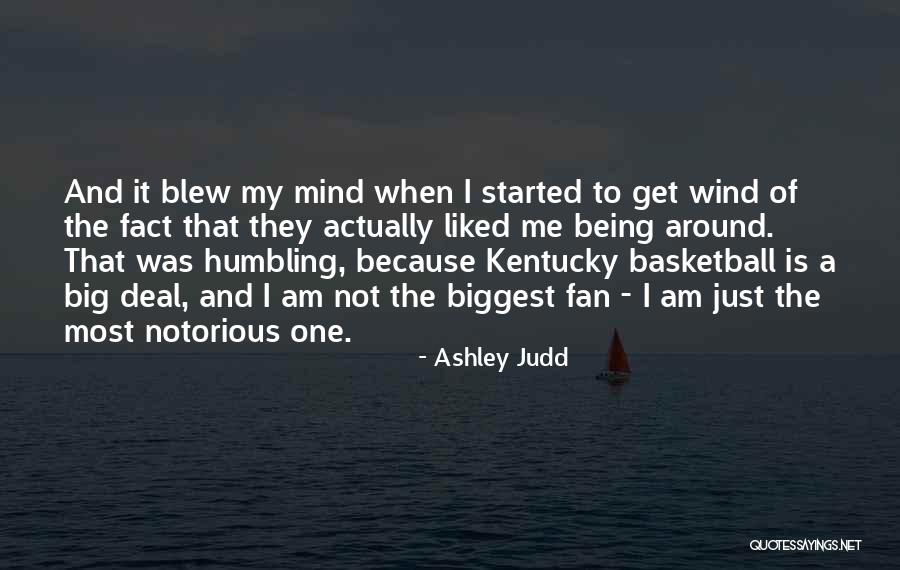 And it blew my mind when I started to get wind of the fact that they actually liked me being around. That was humbling, because Kentucky basketball is a big deal, and I am not the biggest fan - I am just the most notorious one. — Ashley Judd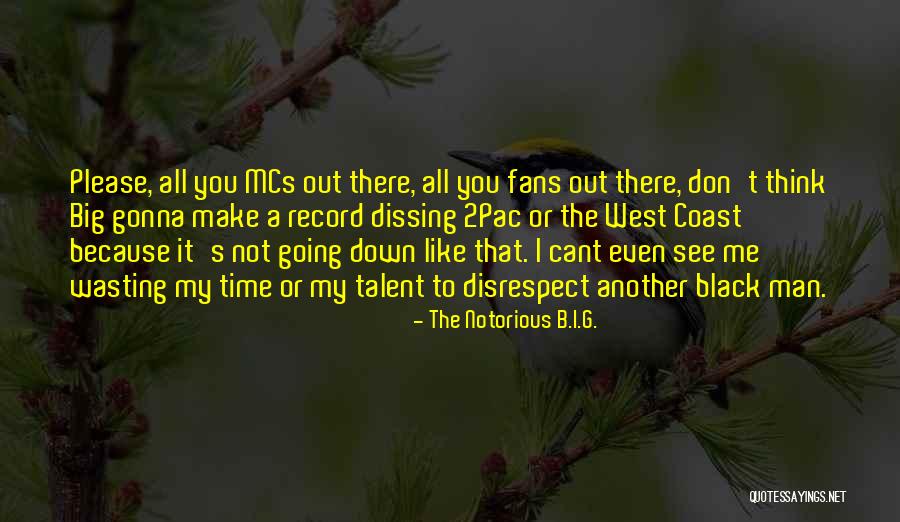 Please, all you MCs out there, all you fans out there, don't think Big gonna make a record dissing 2Pac or the West Coast because it's not going down like that. I cant even see me wasting my time or my talent to disrespect another black man. — The Notorious B.I.G.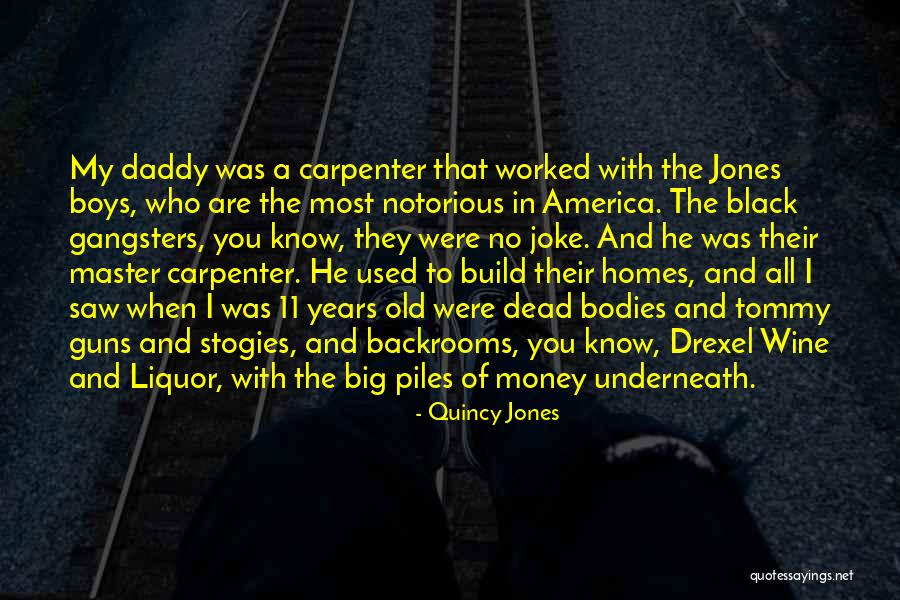 My daddy was a carpenter that worked with the Jones boys, who are the most notorious in America. The black gangsters, you know, they were no joke. And he was their master carpenter. He used to build their homes, and all I saw when I was 11 years old were dead bodies and tommy guns and stogies, and backrooms, you know, Drexel Wine and Liquor, with the big piles of money underneath. — Quincy Jones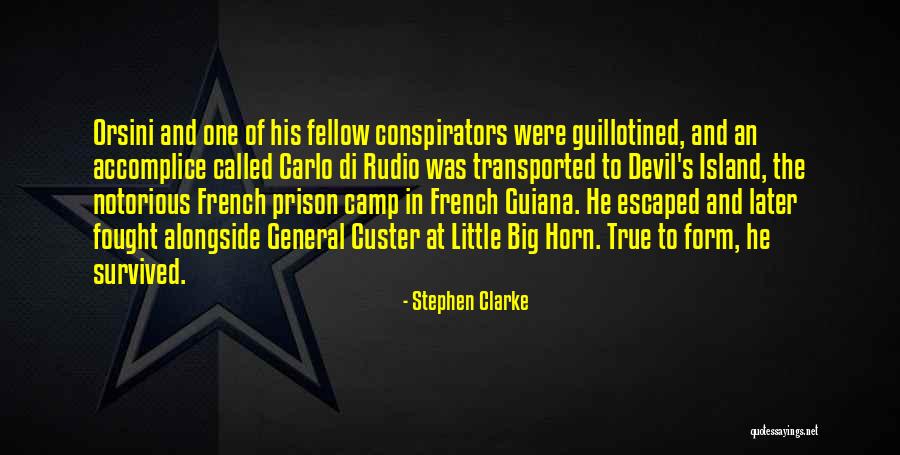 Orsini and one of his fellow conspirators were guillotined, and an accomplice called Carlo di Rudio was transported to Devil's Island, the notorious French prison camp in French Guiana. He escaped and later fought alongside General Custer at Little Big Horn. True to form, he survived. — Stephen Clarke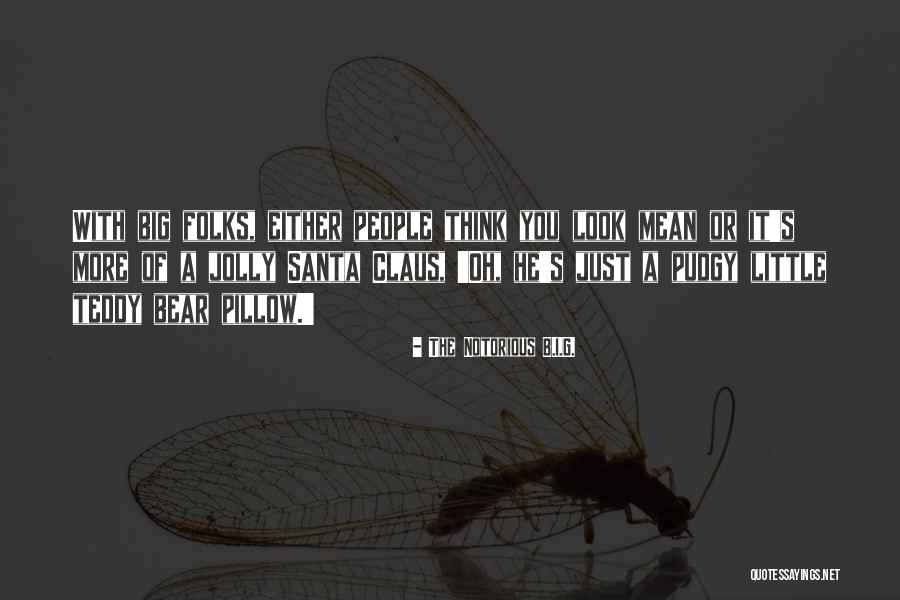 With big folks, either people think you look mean or it's more of a jolly Santa Claus, 'Oh, he's just a pudgy little teddy bear pillow.' — The Notorious B.I.G.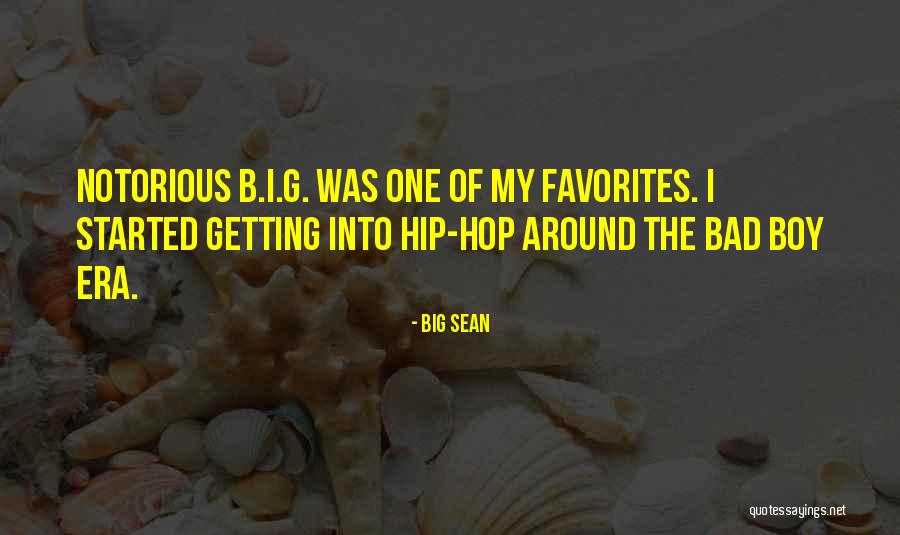 Notorious B.I.G. was one of my favorites. I started getting into hip-hop around the Bad Boy era. — Big Sean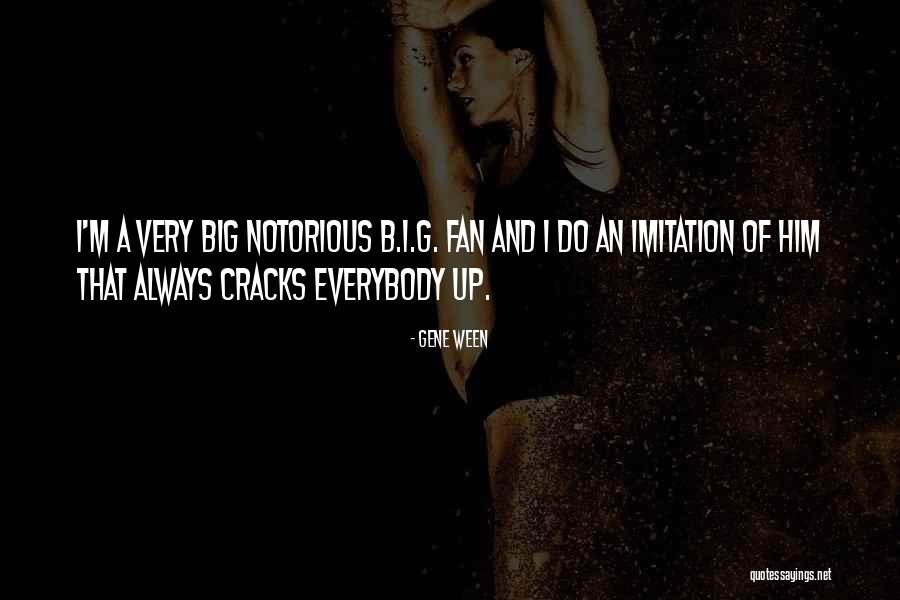 I'm a very big Notorious B.I.G. fan and I do an imitation of him that always cracks everybody up. — Gene Ween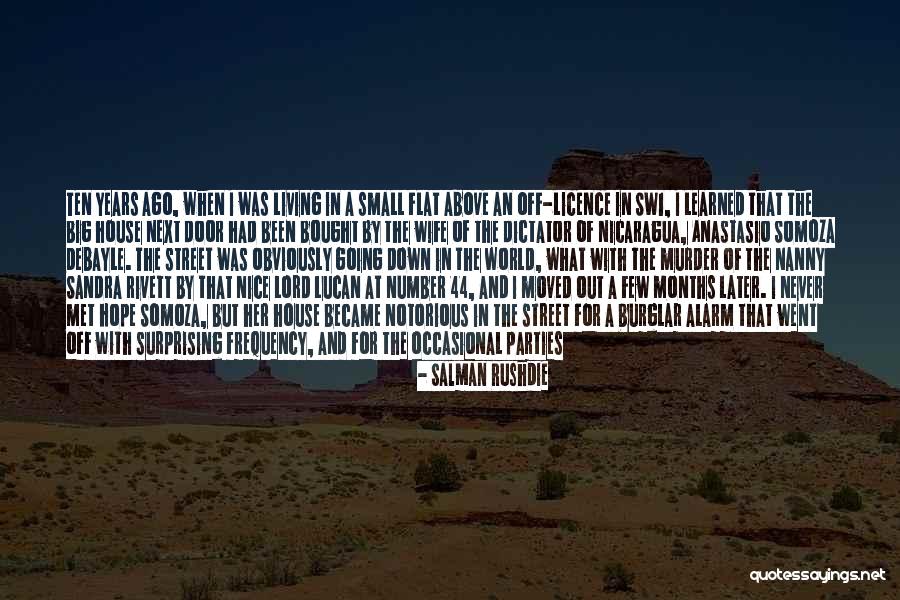 Ten years ago, when I was living in a small flat above an off-licence in SW1, I learned that the big house next door had been bought by the wife of the dictator of Nicaragua, Anastasio Somoza Debayle. The street was obviously going down in the world, what with the murder of the nanny Sandra Rivett by that nice Lord Lucan at number 44, and I moved out a few months later. I never met Hope Somoza, but her house became notorious in the street for a burglar alarm that went off with surprising frequency, and for the occasional parties that would cause the street to be jammed solid with Rolls - Royce, Mercedes-Benz and Jaguar limousines. Back in Managua, her husband 'Tacho' had taken a mistress, Dinorah, and Hope was no doubt trying to keep her spirits up. — Salman Rushdie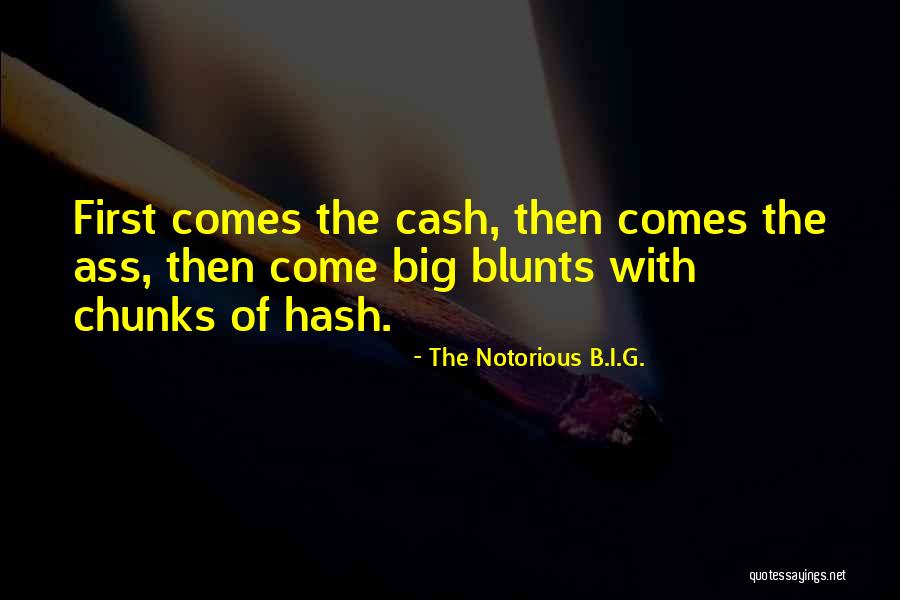 First comes the cash, then comes the ass, then come big blunts with chunks of hash. — The Notorious B.I.G.