Nationality Pride Quotes & Sayings
Enjoy reading and share 9 famous quotes about Nationality Pride with everyone.
Top Nationality Pride Quotes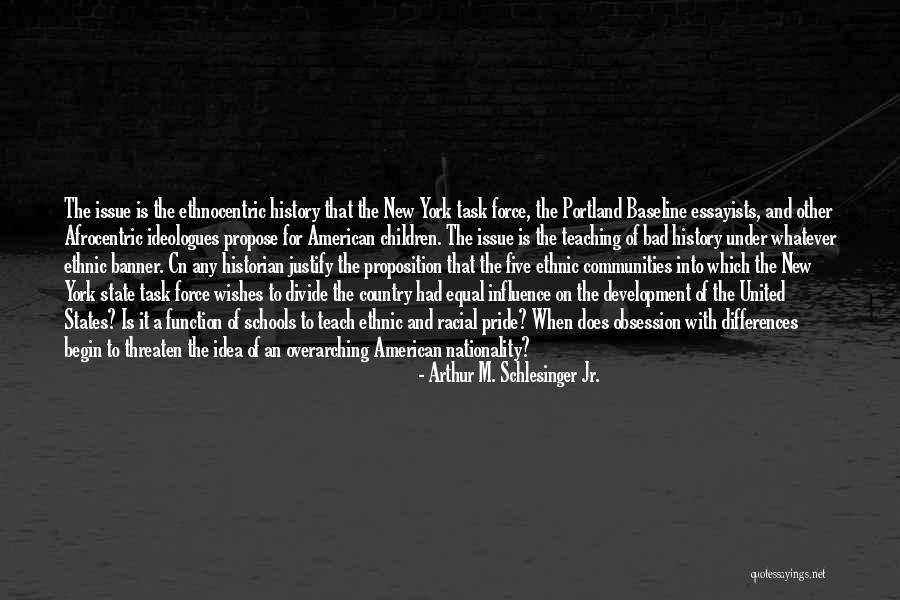 The issue is the ethnocentric history that the New York task force, the Portland Baseline essayists, and other Afrocentric ideologues propose for American children. The issue is the teaching of bad history under whatever ethnic banner. Cn any historian justify the proposition that the five ethnic communities into which the New York state task force wishes to divide the country had equal influence on the development of the United States? Is it a function of schools to teach ethnic and racial pride? When does obsession with differences begin to threaten the idea of an overarching American nationality? — Arthur M. Schlesinger Jr.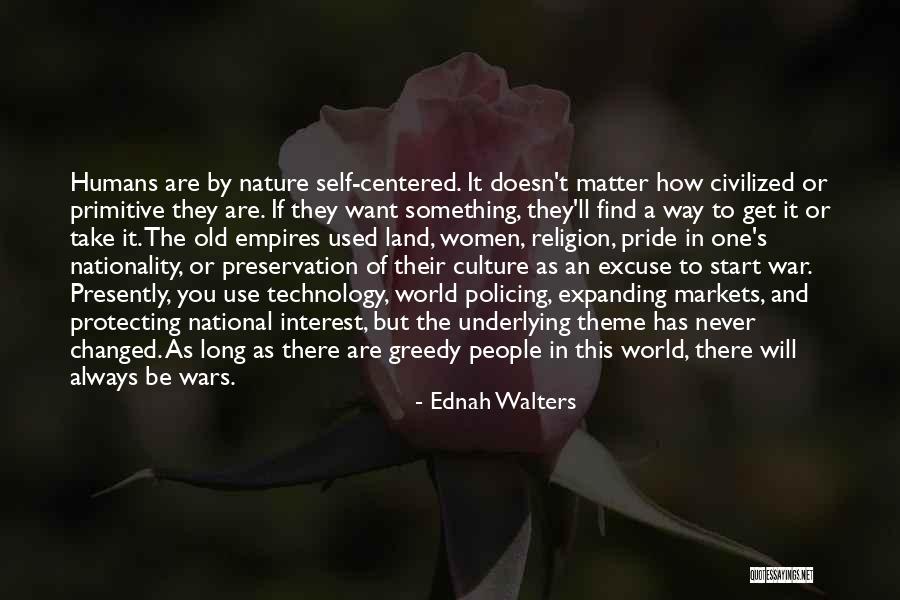 Humans are by nature self-centered. It doesn't matter how civilized or primitive they are. If they want something, they'll find a way to get it or take it. The old empires used land, women, religion, pride in one's nationality, or preservation of their culture as an excuse to start war. Presently, you use technology, world policing, expanding markets, and protecting national interest, but the underlying theme has never changed. As long as there are greedy people in this world, there will always be wars. — Ednah Walters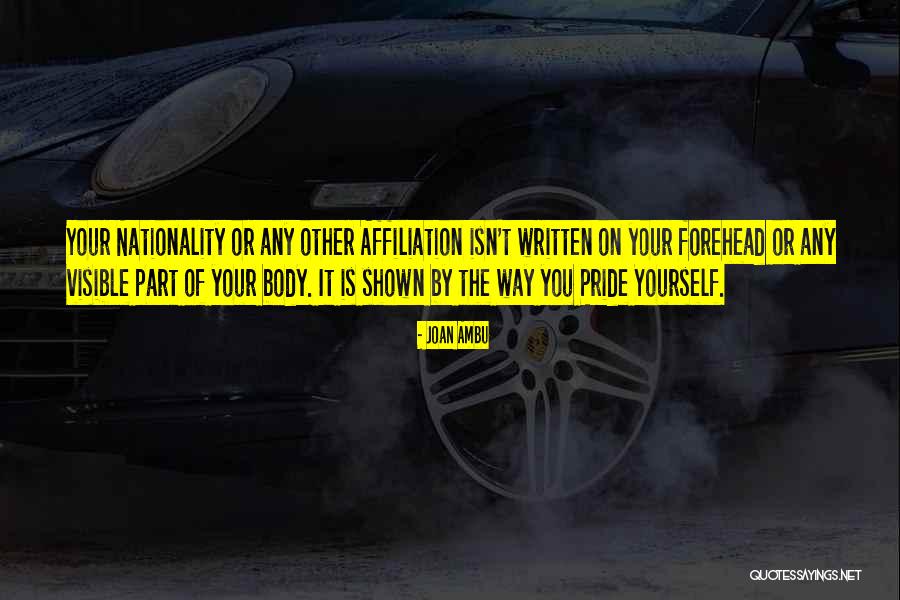 Your Nationality or any other Affiliation isn't written on your forehead or any visible part of your body. It is shown by the way you Pride Yourself. — Joan Ambu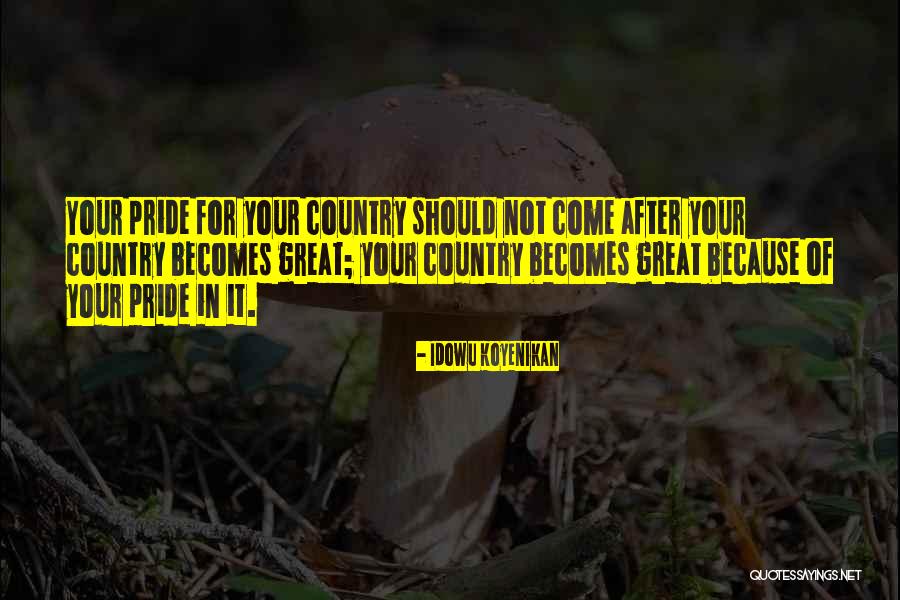 Your pride for your country should not come after your country becomes great; your country becomes great because of your pride in it. — Idowu Koyenikan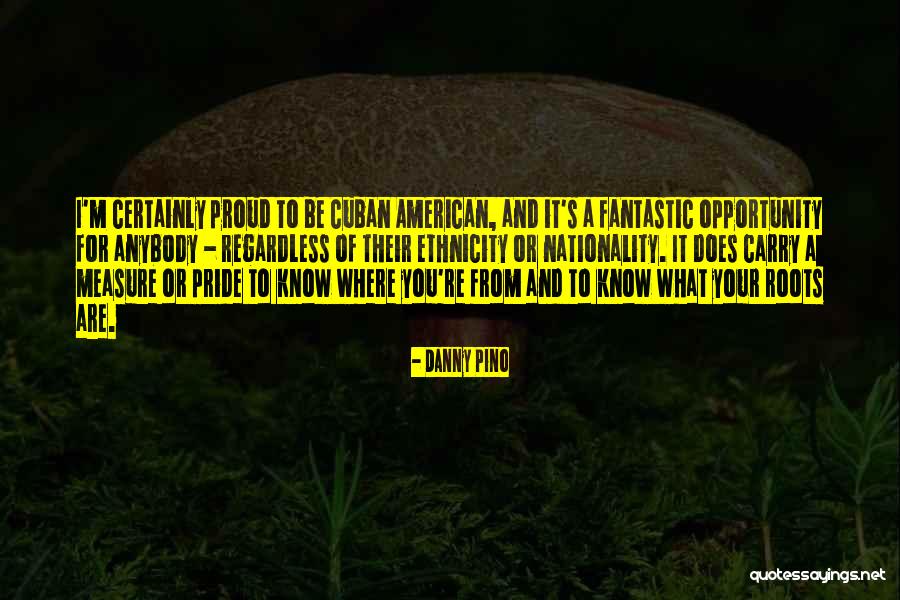 I'm certainly proud to be Cuban American, and it's a fantastic opportunity for anybody - regardless of their ethnicity or nationality. It does carry a measure or pride to know where you're from and to know what your roots are. — Danny Pino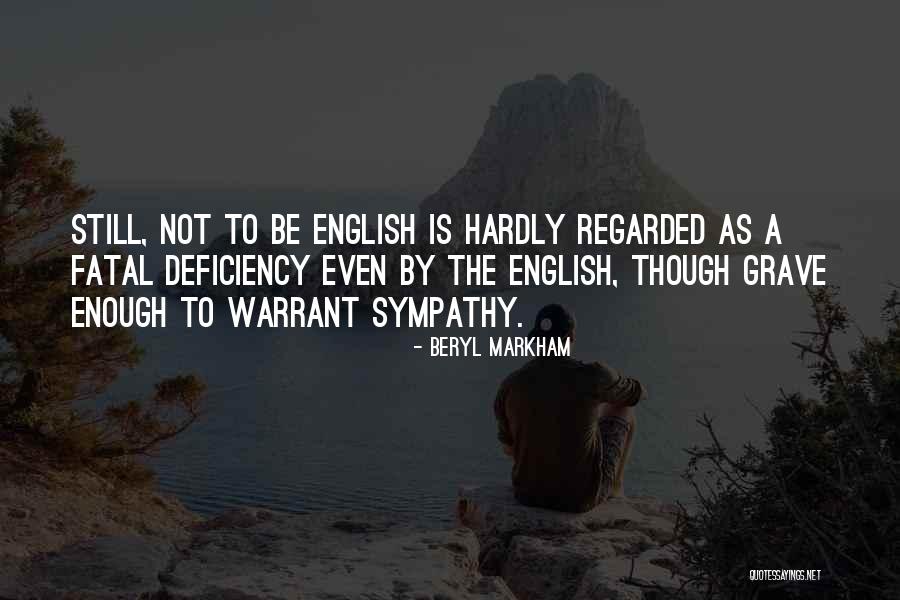 Still, not to be English is hardly regarded as a fatal deficiency even by the English, though grave enough to warrant sympathy. — Beryl Markham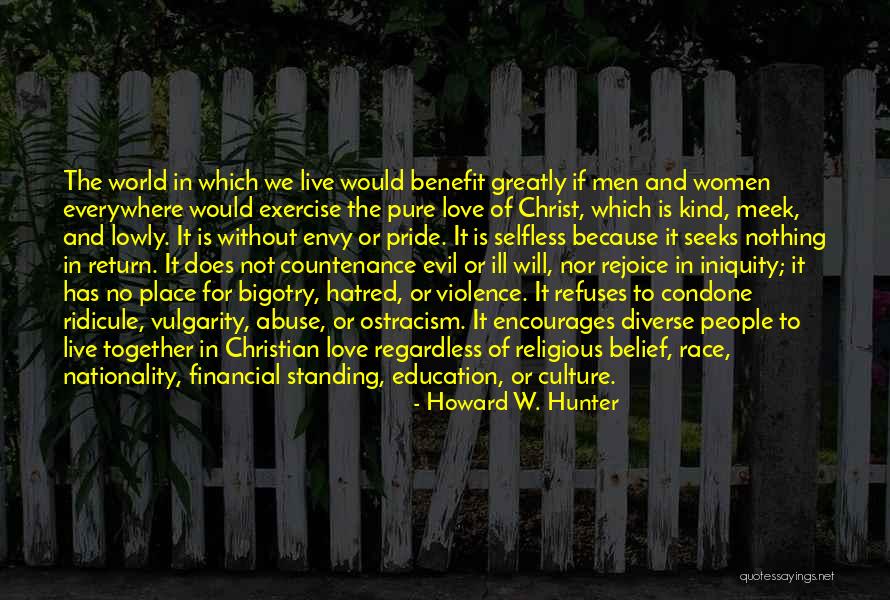 The world in which we live would benefit greatly if men and women everywhere would exercise the pure love of Christ, which is kind, meek, and lowly. It is without envy or pride. It is selfless because it seeks nothing in return. It does not countenance evil or ill will, nor rejoice in iniquity; it has no place for bigotry, hatred, or violence. It refuses to condone ridicule, vulgarity, abuse, or ostracism. It encourages diverse people to live together in Christian love regardless of religious belief, race, nationality, financial standing, education, or culture. — Howard W. Hunter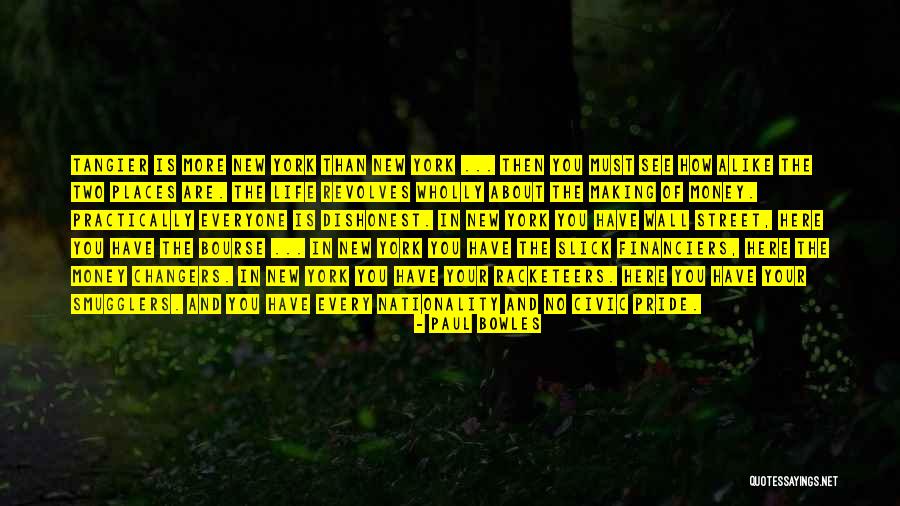 Tangier is more New York than New York ... Then you must see how alike the two places are. The life revolves wholly about the making of money. Practically everyone is dishonest. In New York you have Wall Street, here you have the Bourse ... In New York you have the slick financiers, here the money changers. In New York you have your racketeers. Here you have your smugglers. And you have every nationality and no civic pride. — Paul Bowles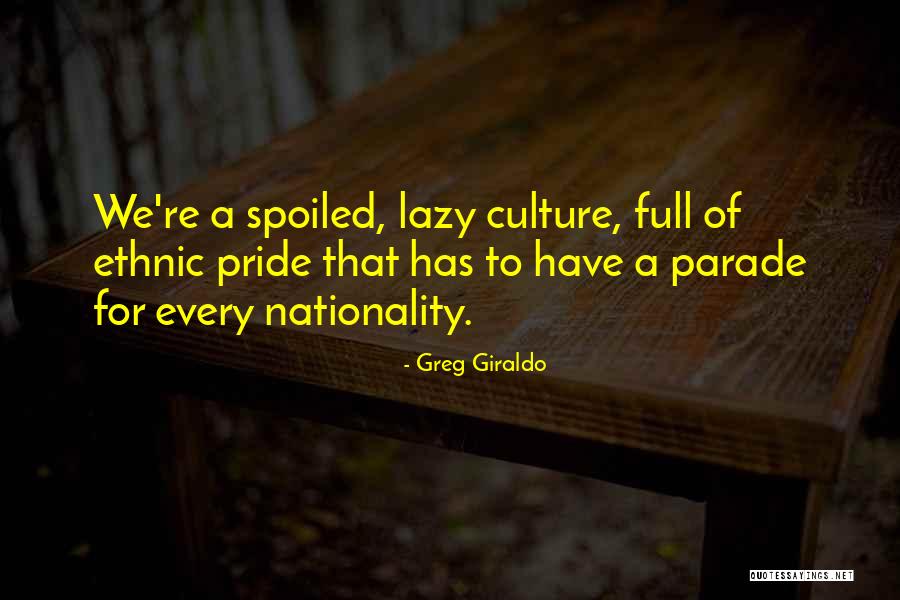 We're a spoiled, lazy culture, full of ethnic pride that has to have a parade for every nationality. — Greg Giraldo