Quotes & Sayings About My Name
Enjoy reading and share 100 famous quotes about My Name with everyone.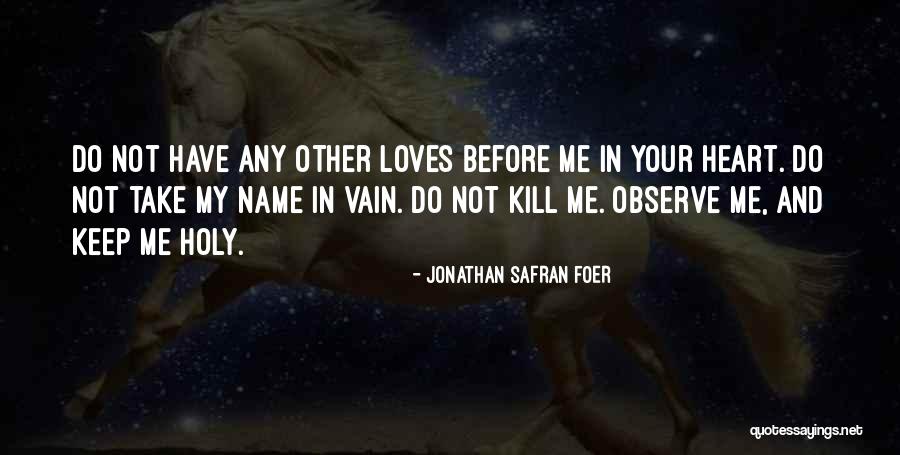 Do not have any other loves before me in your heart. Do not take my name in vain. Do not kill me. Observe me, and keep me holy. — Jonathan Safran Foer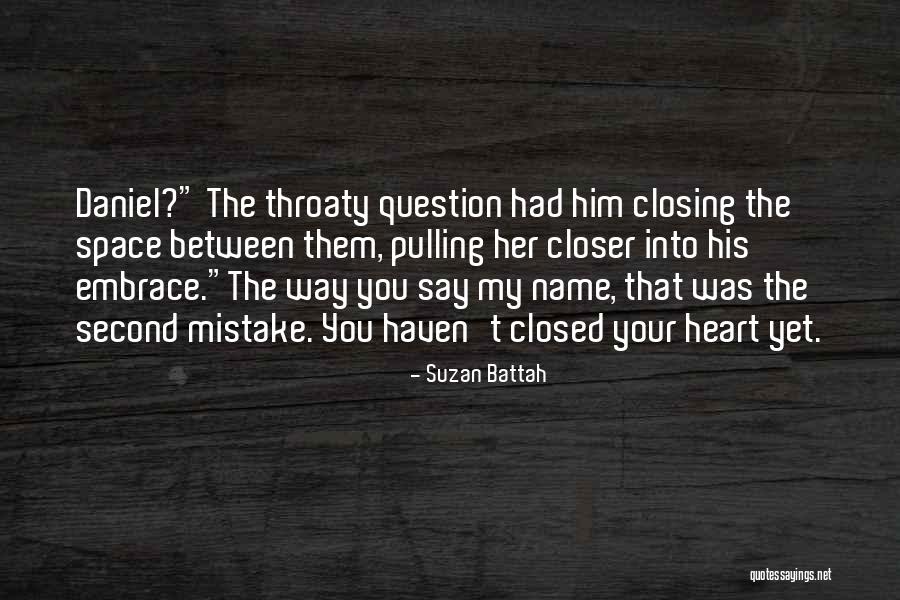 Daniel?" The throaty question had him closing the space between them, pulling her closer into his embrace.
"The way you say my name, that was the second mistake. You haven't closed your heart yet. — Suzan Battah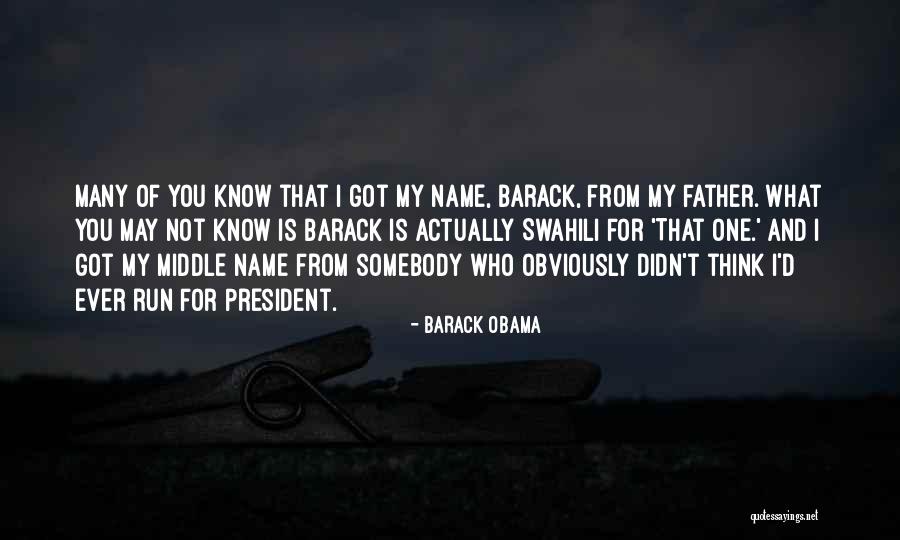 Many of you know that I got my name, Barack, from my father. What you may not know is Barack is actually Swahili for 'That One.' And I got my middle name from somebody who obviously didn't think I'd ever run for president. — Barack Obama
My son, be worthy of your noble name, worthily borne by your ancestors for over five hundred years. Remember it's by courage, and courage alone, that a nobleman makes his way nowadays. Don't be afraid of opportunities, and seek out adventures. My son, all I have to give you is fifteen ecus, my horse, and the advice you've just heard. Make the most of these gifts, and have a long, happy life. — Alexandre Dumas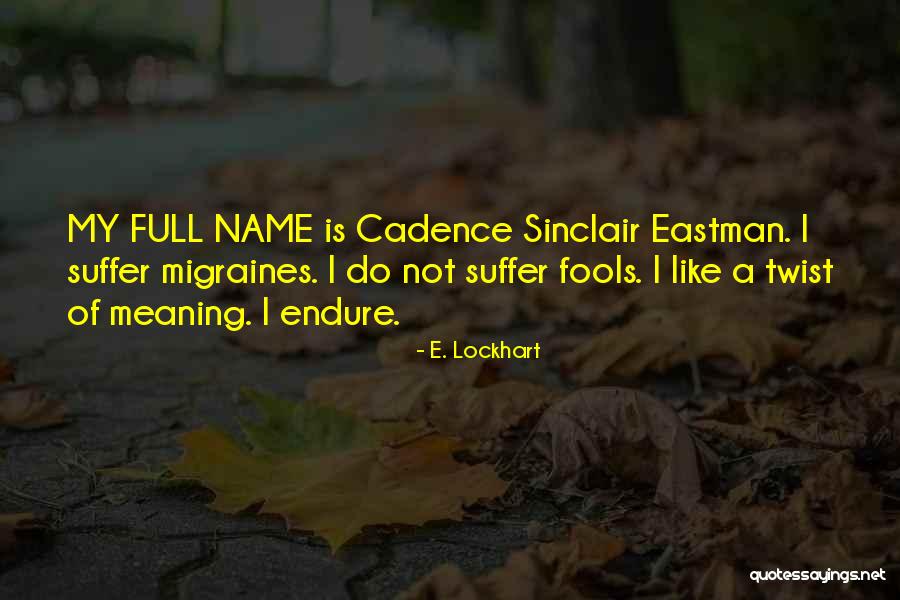 MY FULL NAME is Cadence Sinclair Eastman. I suffer migraines. I do not suffer fools. I like a twist of meaning. I endure. — E. Lockhart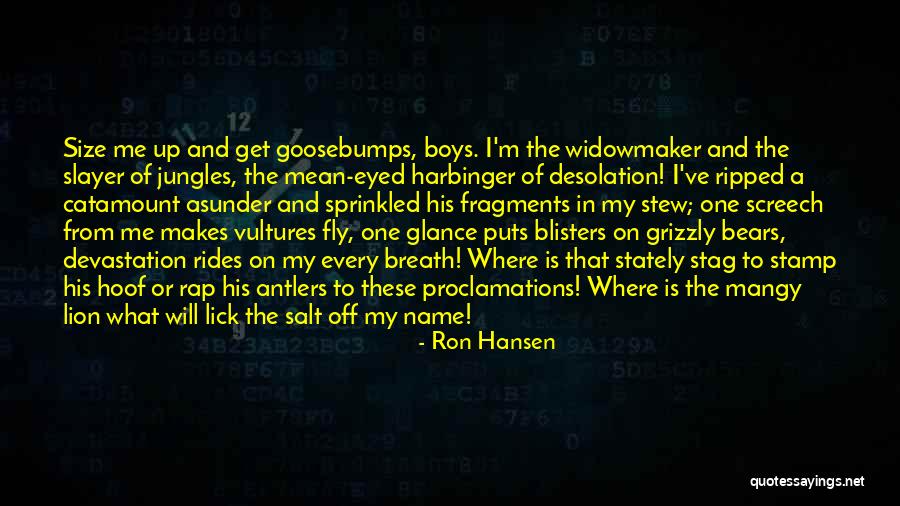 Size me up and get goosebumps, boys. I'm the widowmaker and the slayer of jungles, the mean-eyed harbinger of desolation! I've ripped a catamount asunder and sprinkled his fragments in my stew; one screech from me makes vultures fly, one glance puts blisters on grizzly bears, devastation rides on my every breath! Where is that stately stag to stamp his hoof or rap his antlers to these proclamations! Where is the mangy lion what will lick the salt off my name! — Ron Hansen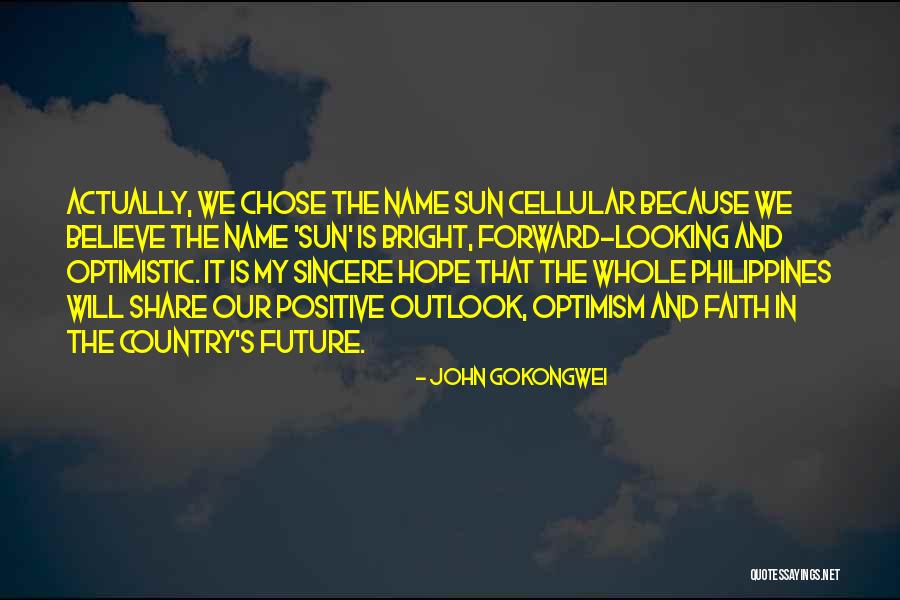 Actually, we chose the name Sun Cellular because we believe the name 'Sun' is bright, forward-looking and optimistic. It is my sincere hope that the whole Philippines will share our positive outlook, optimism and faith in the country's future. — John Gokongwei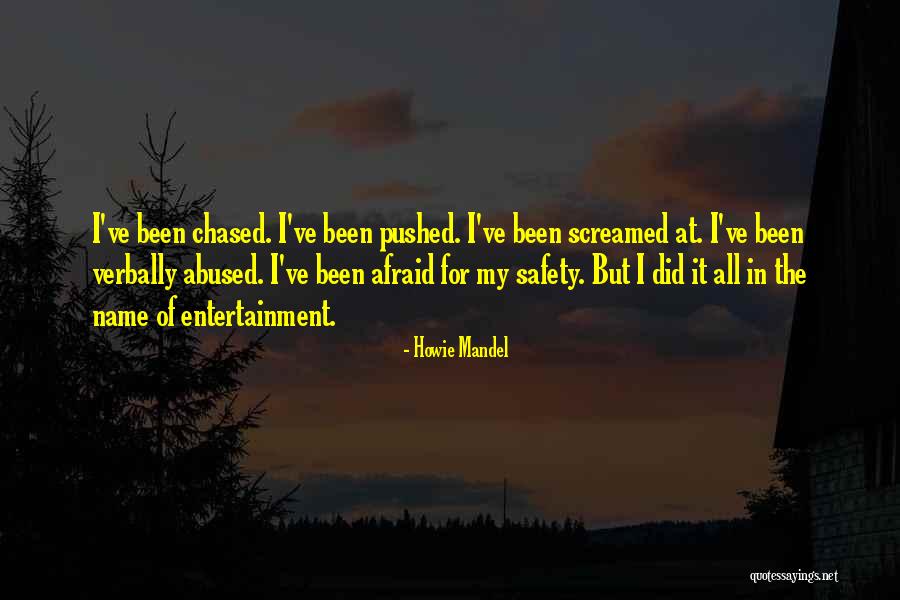 I've been chased. I've been pushed. I've been screamed at. I've been verbally abused. I've been afraid for my safety. But I did it all in the name of entertainment. — Howie Mandel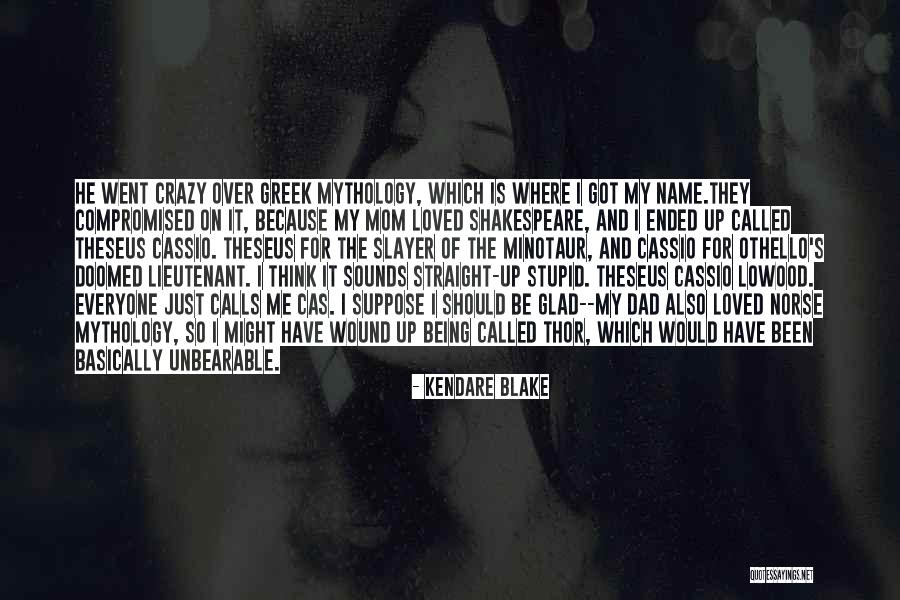 He went crazy over Greek mythology, which is where I got my name.

They compromised on it, because my mom loved Shakespeare, and I ended up called Theseus Cassio. Theseus for the slayer of the Minotaur, and Cassio for Othello's doomed lieutenant. I think it sounds straight-up stupid. Theseus Cassio Lowood. Everyone just calls me Cas. I suppose I should be glad--my dad also loved Norse mythology, so I might have wound up being called Thor, which would have been basically unbearable. — Kendare Blake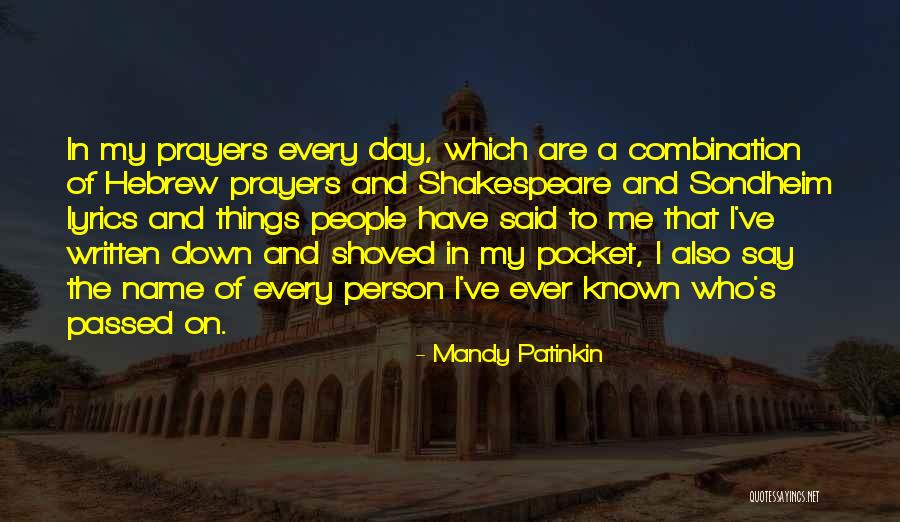 In my prayers every day, which are a combination of Hebrew prayers and Shakespeare and Sondheim lyrics and things people have said to me that I've written down and shoved in my pocket, I also say the name of every person I've ever known who's passed on. — Mandy Patinkin
It's the land of my ancestors. I need to set my feet on that soil and see how I feel. I have missed my mother's warm tortillas and many more things than I can name. — Ruth Behar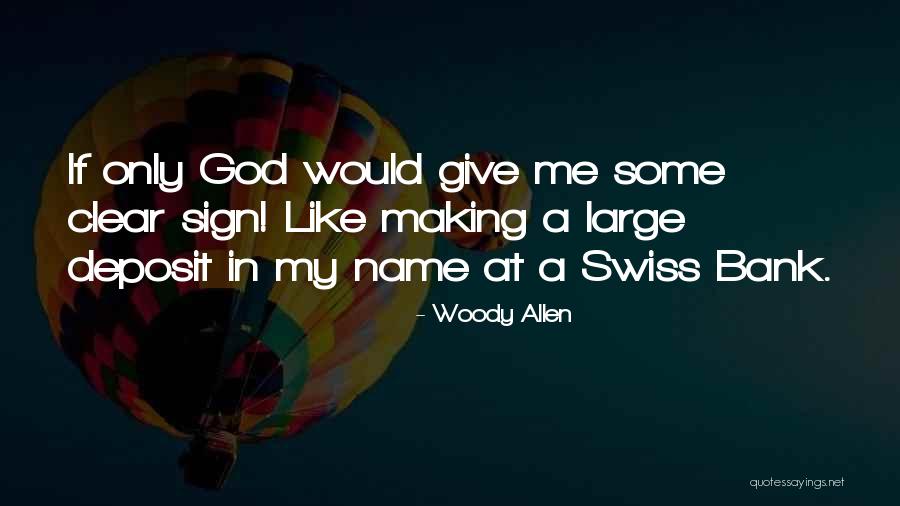 If only God would give me some clear sign! Like making a large deposit in my name at a Swiss Bank. — Woody Allen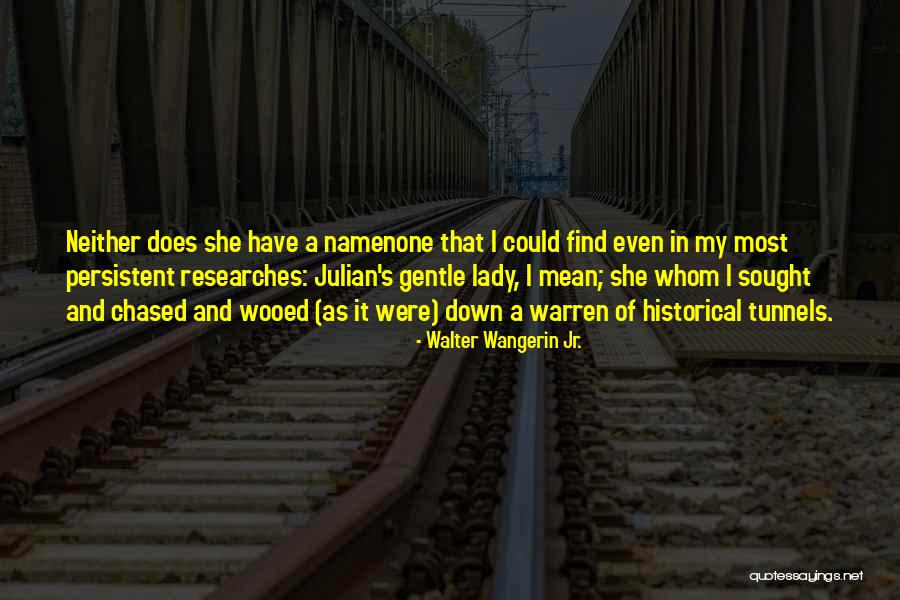 Neither does she have a name
none that I could find even in my most persistent researches: Julian's gentle lady, I mean; she whom I sought and chased and wooed (as it were) down a warren of historical tunnels. — Walter Wangerin Jr.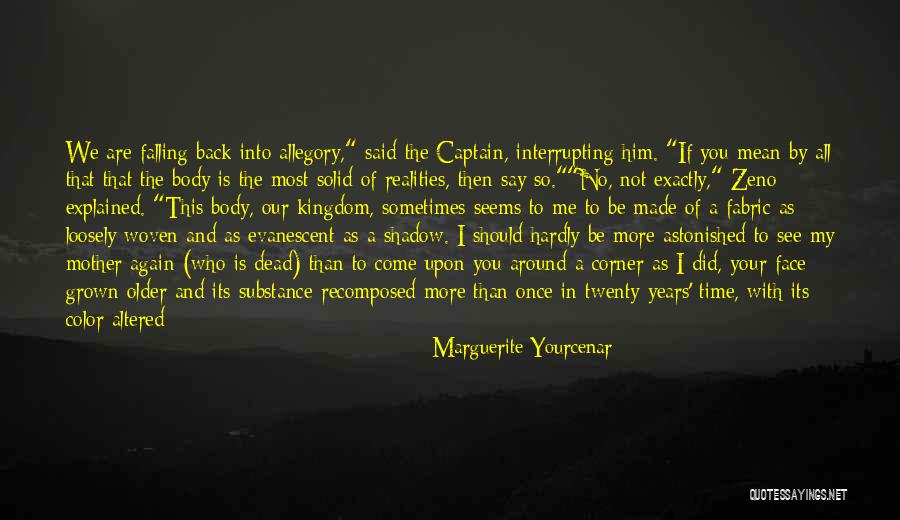 We are falling back into allegory," said the Captain, interrupting him. "If you mean by all that that the body is the most solid of realities, then say so."
"No, not exactly," Zeno explained. "This body, our kingdom, sometimes seems to me to be made of a fabric as loosely woven and as evanescent as a shadow. I should hardly be more astonished to see my mother again (who is dead) than to come upon you around a corner as I did, your face grown older and its substance recomposed more than once in twenty years' time, with its color altered by the seasons and its form somewhat changed, but your mouth still knowing my name. Think of the grain that has grown and the creatures that have lived and died in order to sustain that Henry who is and is not the one I knew twenty years ago. — Marguerite Yourcenar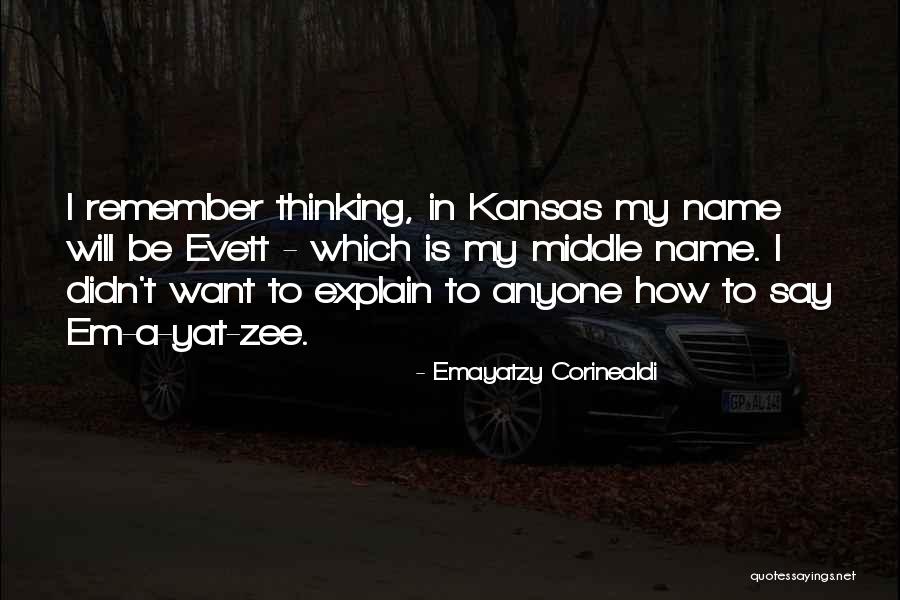 I remember thinking, in Kansas my name will be Evett - which is my middle name. I didn't want to explain to anyone how to say Em-a-yat-zee. — Emayatzy Corinealdi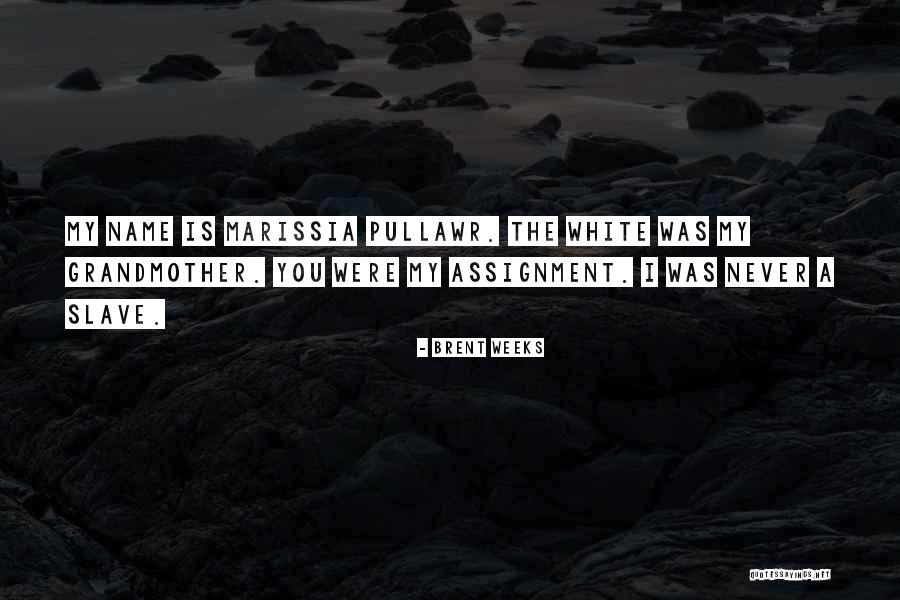 My name is Marissia Pullawr. The White was my grandmother. You were my assignment. I was never a slave. — Brent Weeks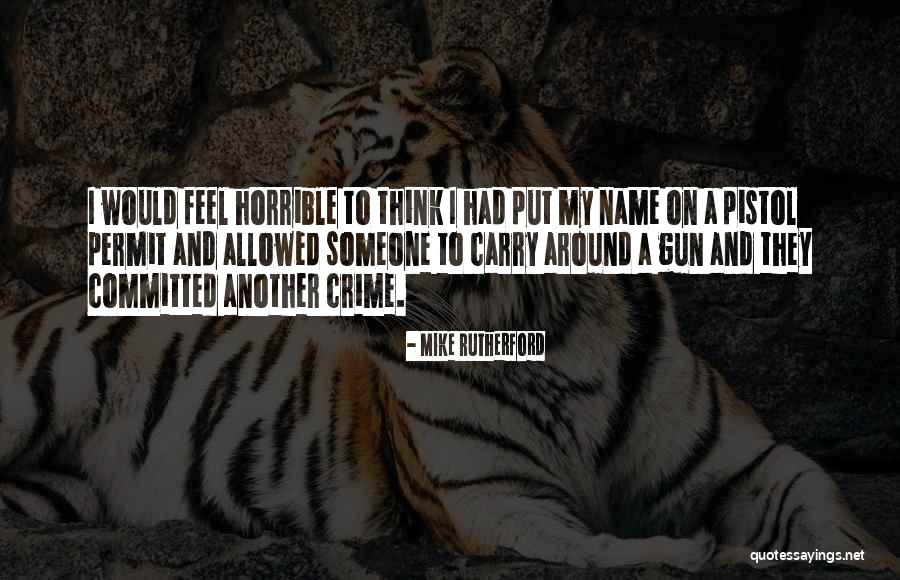 I would feel horrible to think I had put my name on a pistol permit and allowed someone to carry around a gun and they committed another crime. — Mike Rutherford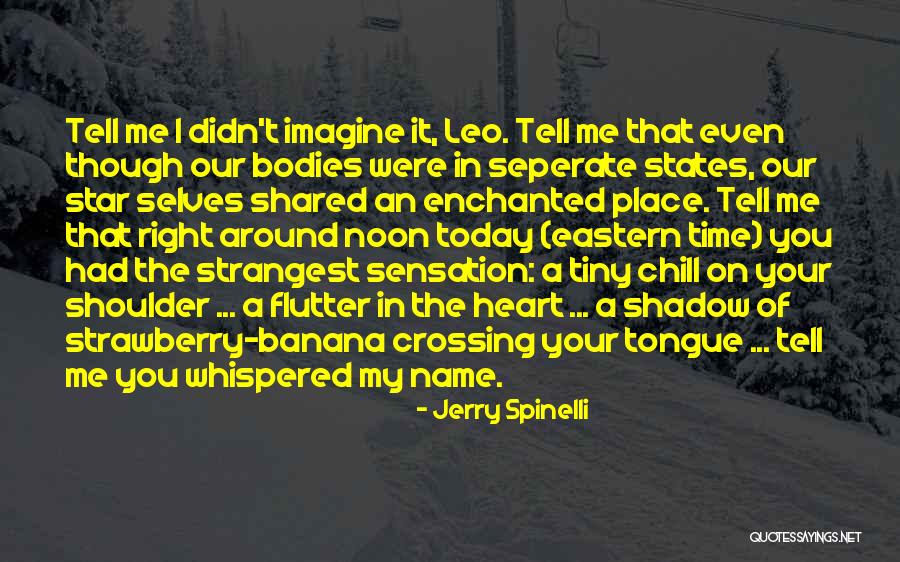 Tell me I didn't imagine it, Leo. Tell me that even though our bodies were in seperate states, our star selves shared an enchanted place. Tell me that right around noon today (eastern time) you had the strangest sensation: a tiny chill on your shoulder ... a flutter in the heart ... a shadow of strawberry-banana crossing your tongue ... tell me you whispered my name. — Jerry Spinelli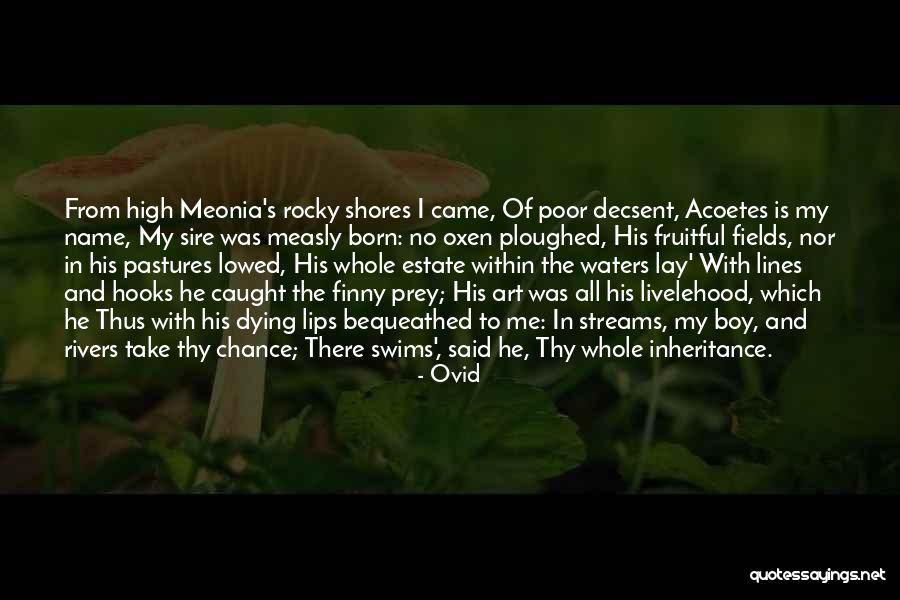 From high Meonia's rocky shores I came, Of poor decsent, Acoetes is my name, My sire was measly born: no oxen ploughed, His fruitful fields, nor in his pastures lowed, His whole estate within the waters lay' With lines and hooks he caught the finny prey; His art was all his livelehood, which he Thus with his dying lips bequeathed to me: In streams, my boy, and rivers take thy chance; There swims', said he, Thy whole inheritance. — Ovid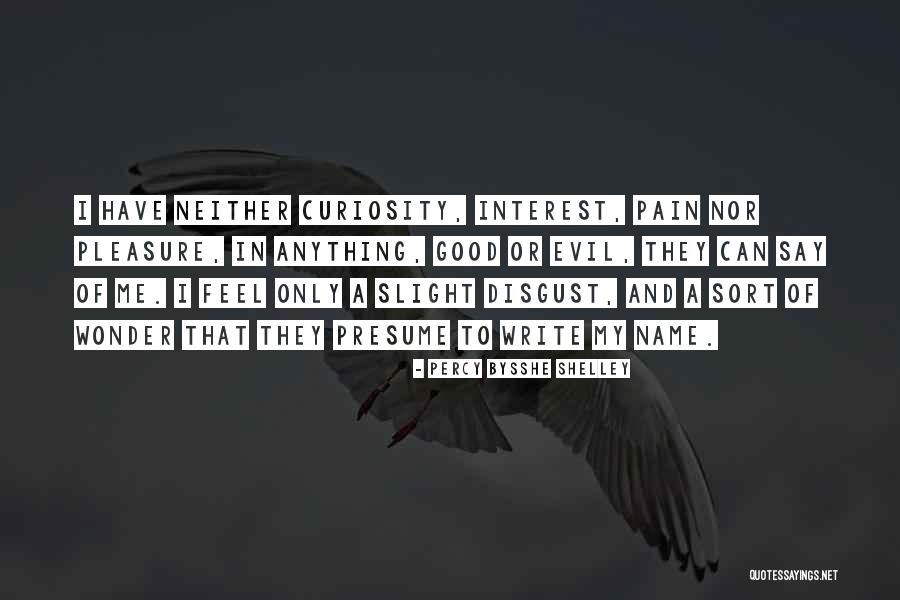 I have neither curiosity, interest, pain nor pleasure, in anything, good or evil, they can say of me. I feel only a slight disgust, and a sort of wonder that they presume to write my name. — Percy Bysshe Shelley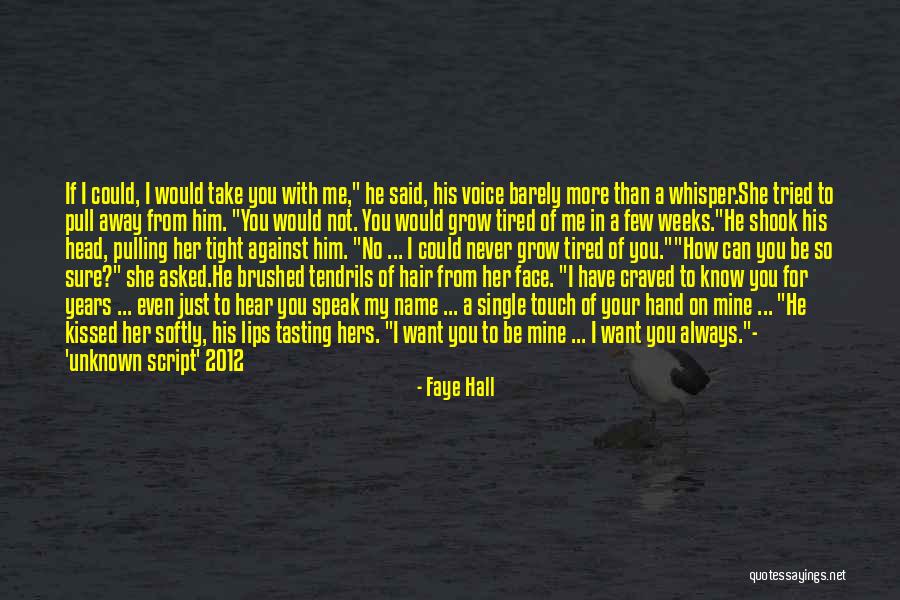 If I could, I would take you with me," he said, his voice barely more than a whisper.
She tried to pull away from him. "You would not. You would grow tired of me in a few weeks."
He shook his head, pulling her tight against him. "No ... I could never grow tired of you."
"How can you be so sure?" she asked.
He brushed tendrils of hair from her face. "I have craved to know you for years ... even just to hear you speak my name ... a single touch of your hand on mine ... "
He kissed her softly, his lips tasting hers. "I want you to be mine ... I want you always."
- 'unknown script' 2012 — Faye Hall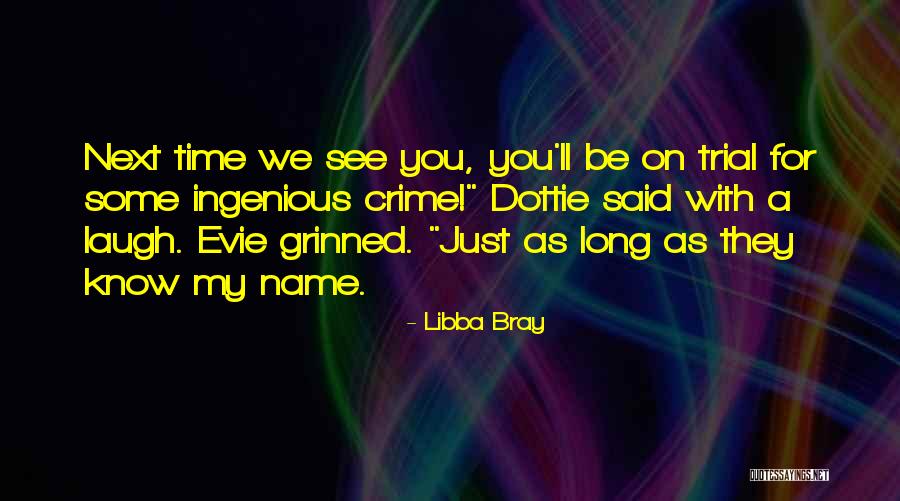 Next time we see you, you'll be on trial for some ingenious crime!" Dottie said with a laugh. Evie grinned. "Just as long as they know my name. — Libba Bray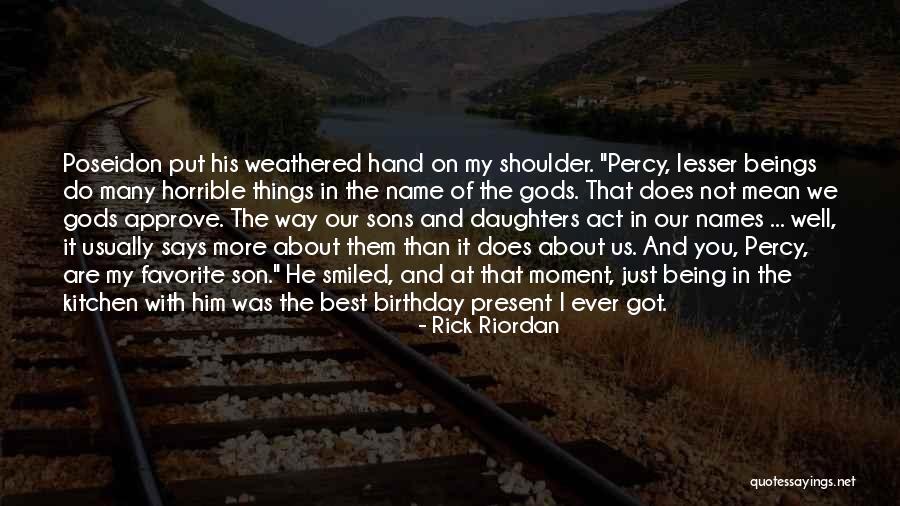 Poseidon put his weathered hand on my shoulder. "Percy, lesser beings do many horrible things in the name of the gods. That does not mean we gods approve. The way our sons and daughters act in our names ... well, it usually says more about them than it does about us. And you, Percy, are my favorite son." He smiled, and at that moment, just being in the kitchen with him was the best birthday present I ever got. — Rick Riordan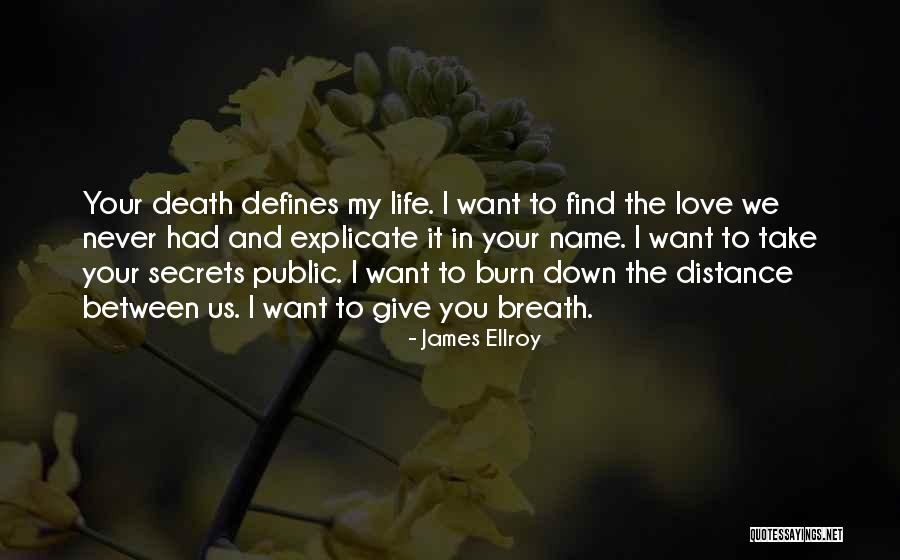 Your death defines my life. I want to find the love we never had and explicate it in your name.
I want to take your secrets public. I want to burn down the distance between us.
I want to give you breath. — James Ellroy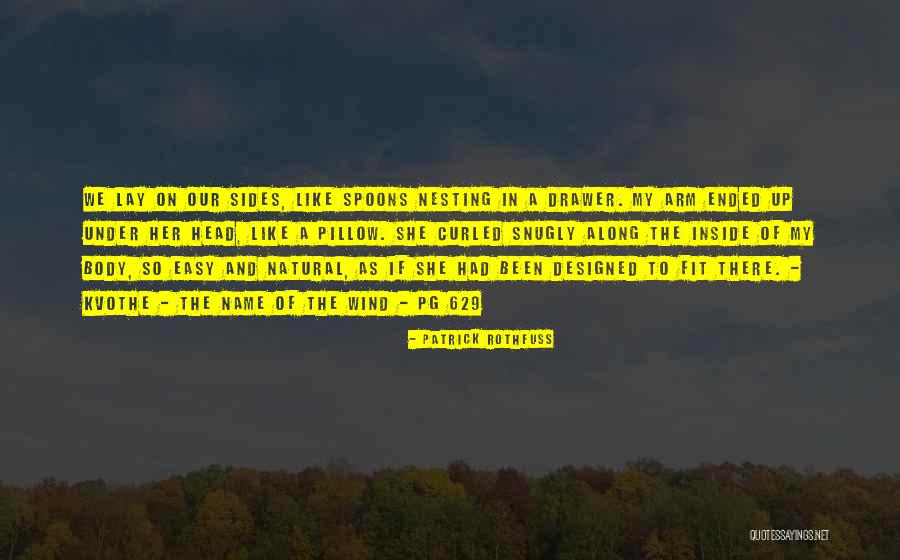 We lay on our sides, like spoons nesting in a drawer. My arm ended up under her head, like a pillow. She curled snugly along the inside of my body, so easy and natural, as if she had been designed to fit there. - Kvothe - The Name Of The Wind - pg 629 — Patrick Rothfuss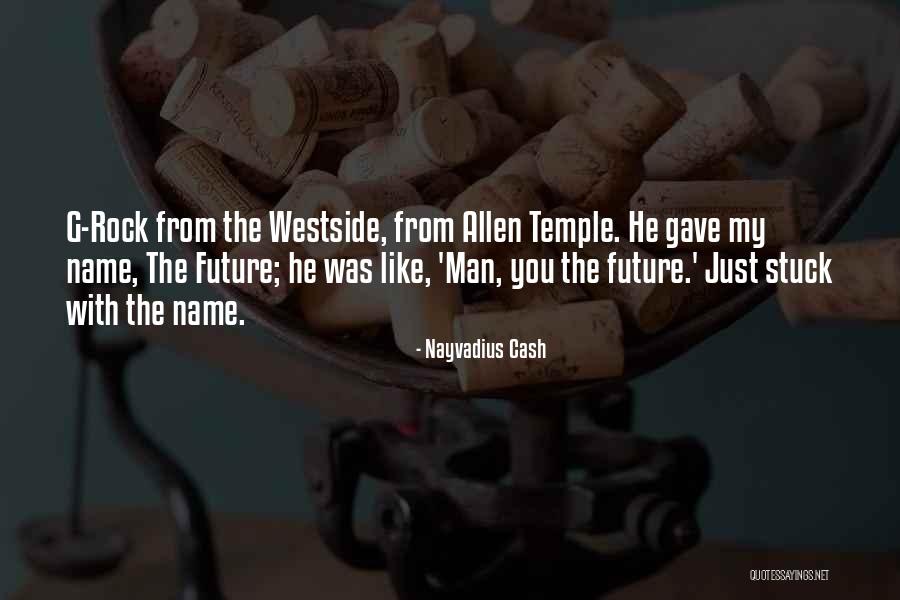 G-Rock from the Westside, from Allen Temple. He gave my name, The Future; he was like, 'Man, you the future.' Just stuck with the name. — Nayvadius Cash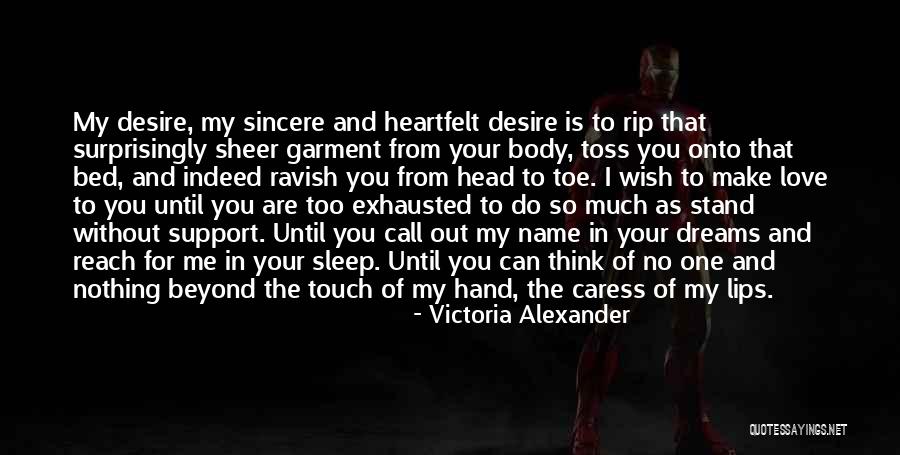 My desire, my sincere and heartfelt desire is to rip that surprisingly sheer garment from your body, toss you onto that bed, and indeed ravish you from head to toe. I wish to make love to you until you are too exhausted to do so much as stand without support. Until you call out my name in your dreams and reach for me in your sleep. Until you can think of no one and nothing beyond the touch of my hand, the caress of my lips. — Victoria Alexander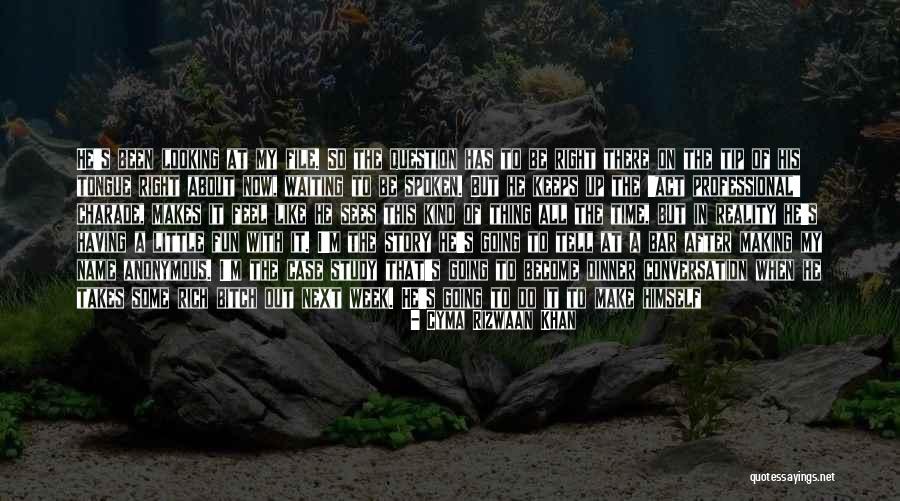 He's been looking at my file. So the question has to be right there on the tip of his tongue right about now, waiting to be spoken. But he keeps up the 'act professional' charade, makes it feel like he sees this kind of thing all the time, but in reality he's having a little fun with it. I'm the story he's going to tell at a bar after making my name anonymous. I'm the case study that's going to become dinner conversation when he takes some rich bitch out next week. He's going to do it to make himself look well-balanced, prove how normal he is in a world full of weirdoes. In short, he's going to look 'normal' at my expense. — Cyma Rizwaan Khan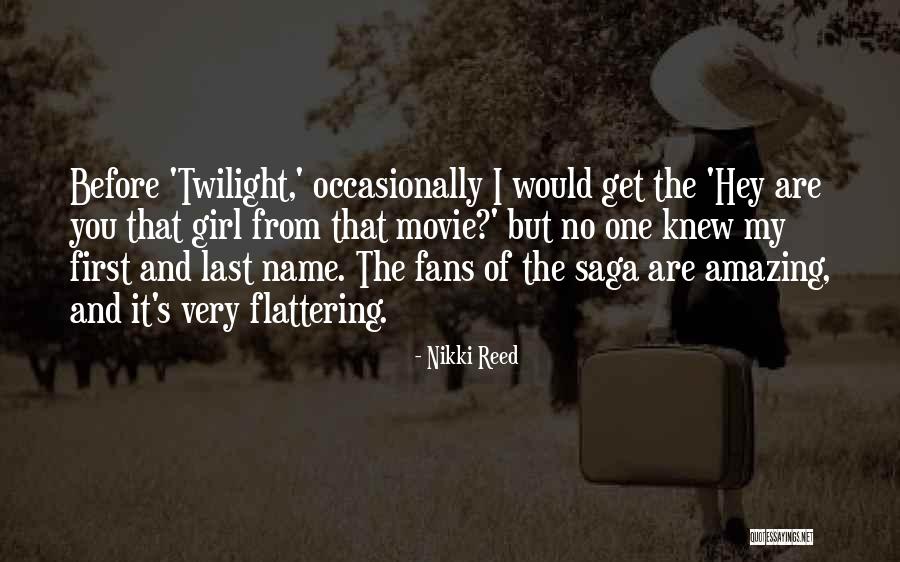 Before 'Twilight,' occasionally I would get the 'Hey are you that girl from that movie?' but no one knew my first and last name. The fans of the saga are amazing, and it's very flattering. — Nikki Reed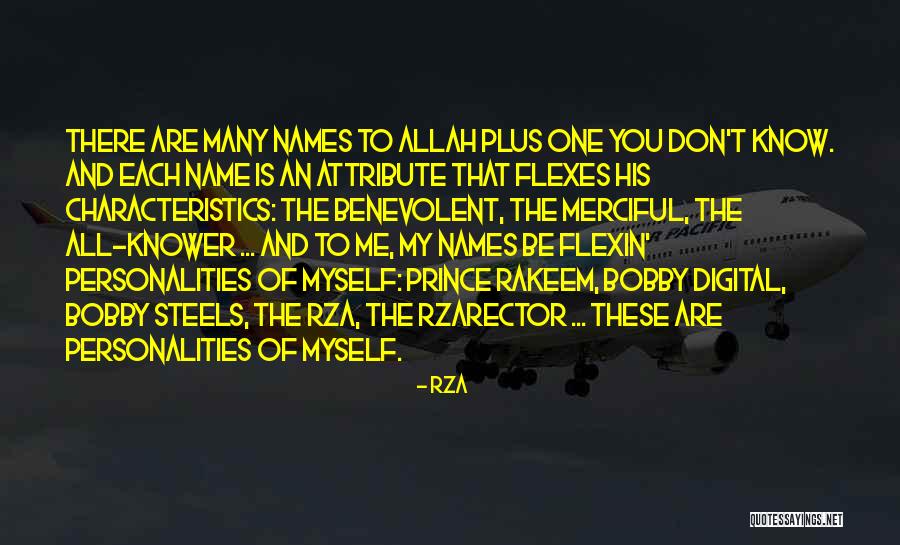 There are many names to Allah plus one you don't know. And each name is an attribute that flexes his characteristics: the Benevolent, the Merciful, the All-Knower ... And to me, my names be flexin' personalities of myself: Prince Rakeem, Bobby Digital, Bobby Steels, the RZA, the Rzarector ... These are personalities of myself. — RZA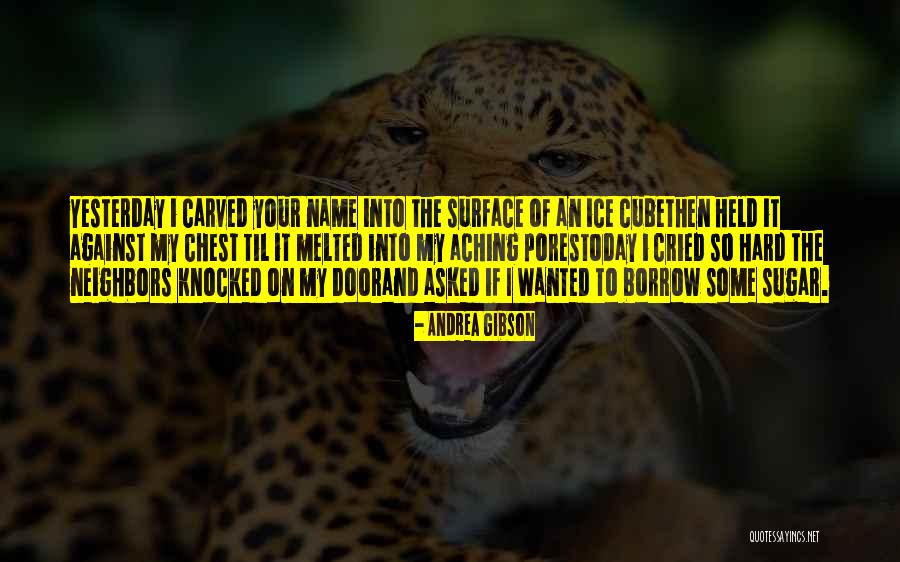 Yesterday i carved your name into the surface of an ice cube
then held it against my chest til it melted into my aching pores
today i cried so hard the neighbors knocked on my door
and asked if I wanted to borrow some sugar. — Andrea Gibson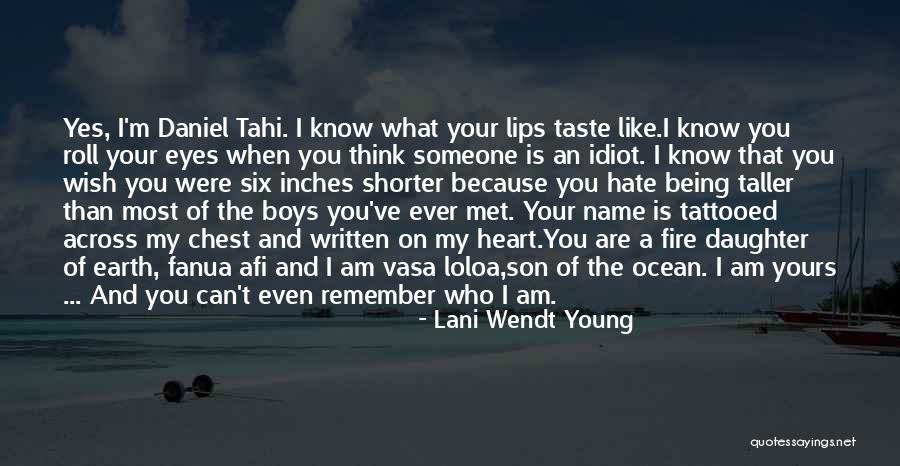 Yes, I'm Daniel Tahi. I know what your lips taste like.I know you roll your eyes when you think someone is an idiot. I know that you wish you were six inches shorter because you hate being taller than most of the boys you've ever met. Your name is tattooed across my chest and written on my heart.You are a fire daughter of earth, fanua afi and I am vasa loloa,son of the ocean. I am yours ... And you can't even remember who I am. — Lani Wendt Young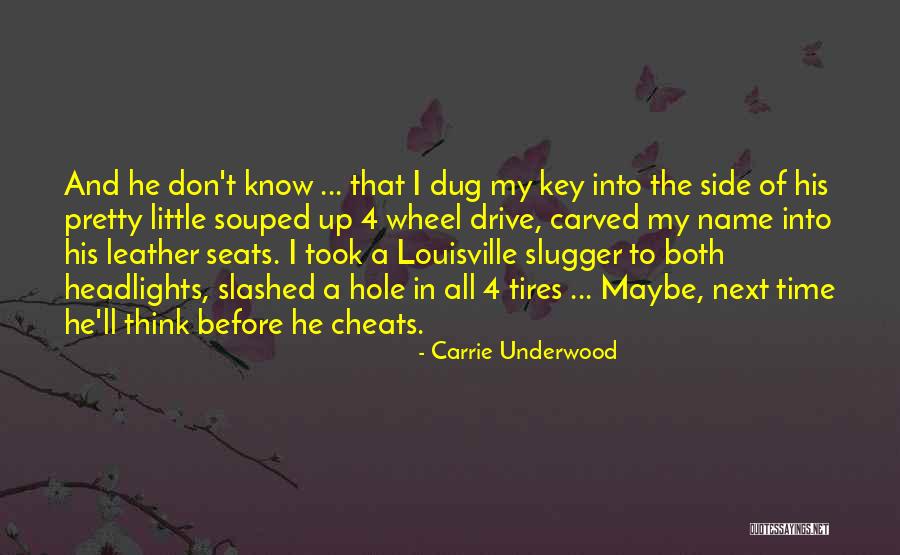 And he don't know ... that I dug my key into the side of his pretty little souped up 4 wheel drive, carved my name into his leather seats. I took a Louisville slugger to both headlights, slashed a hole in all 4 tires ... Maybe, next time he'll think before he cheats. — Carrie Underwood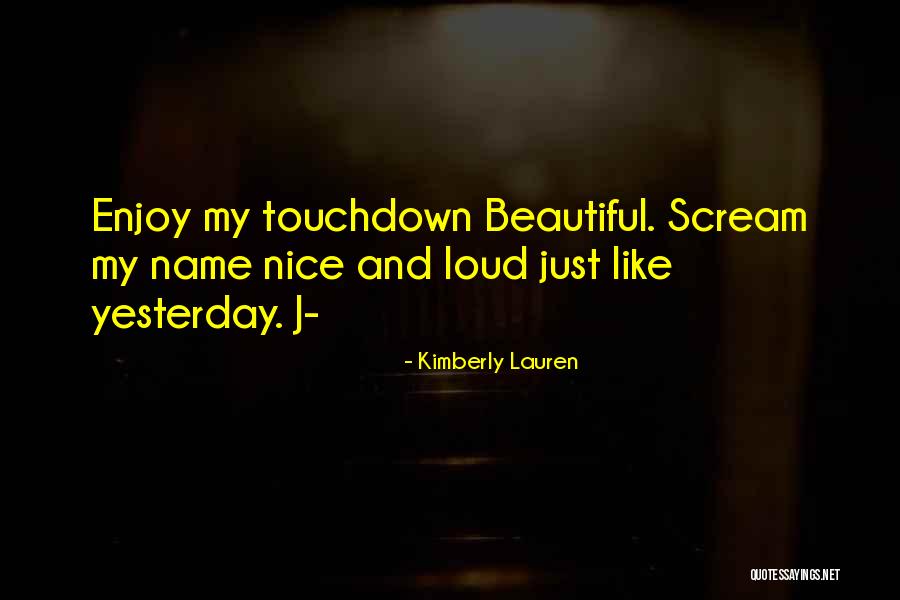 Enjoy my touchdown Beautiful. Scream my name nice and loud just like yesterday. J- — Kimberly Lauren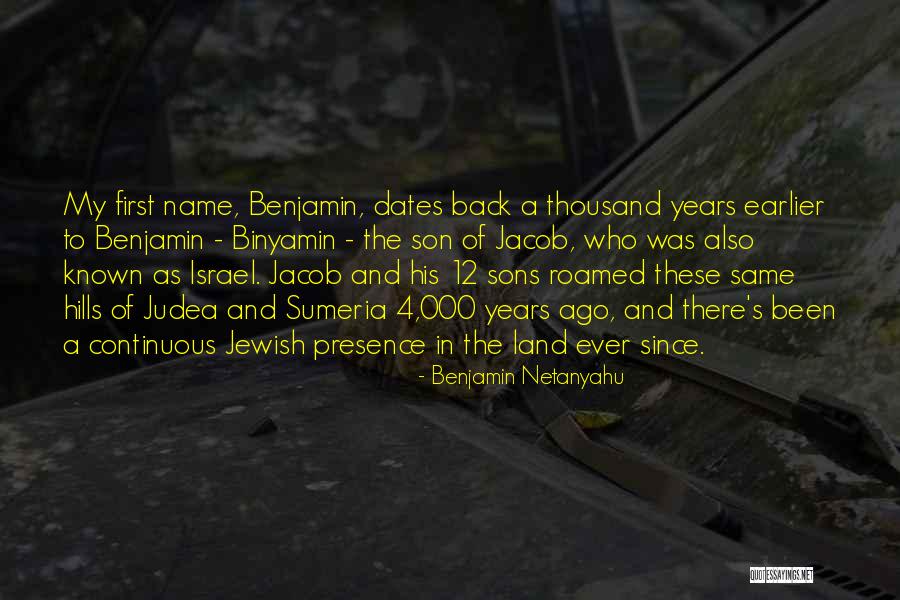 My first name, Benjamin, dates back a thousand years earlier to Benjamin - Binyamin - the son of Jacob, who was also known as Israel. Jacob and his 12 sons roamed these same hills of Judea and Sumeria 4,000 years ago, and there's been a continuous Jewish presence in the land ever since. — Benjamin Netanyahu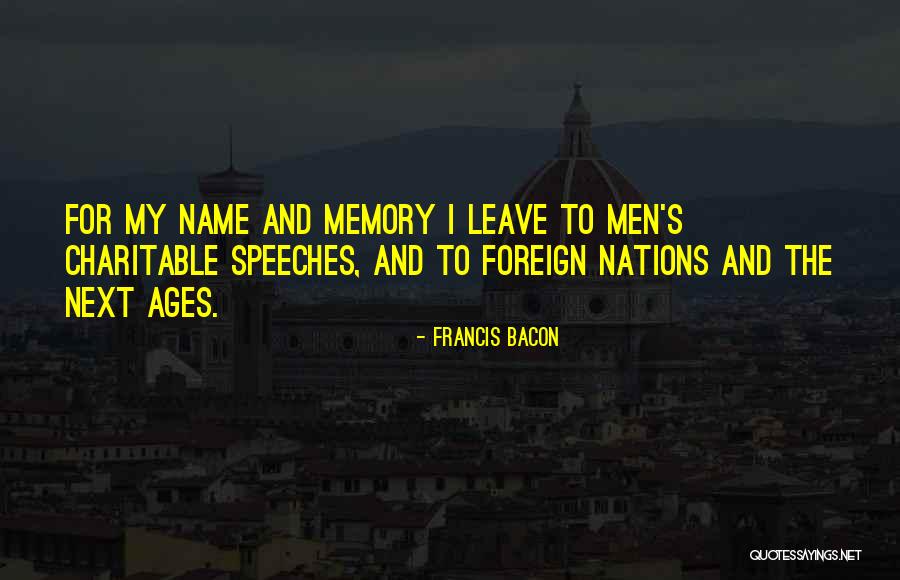 For my name and memory I leave to men's charitable speeches, and to foreign nations and the next ages. — Francis Bacon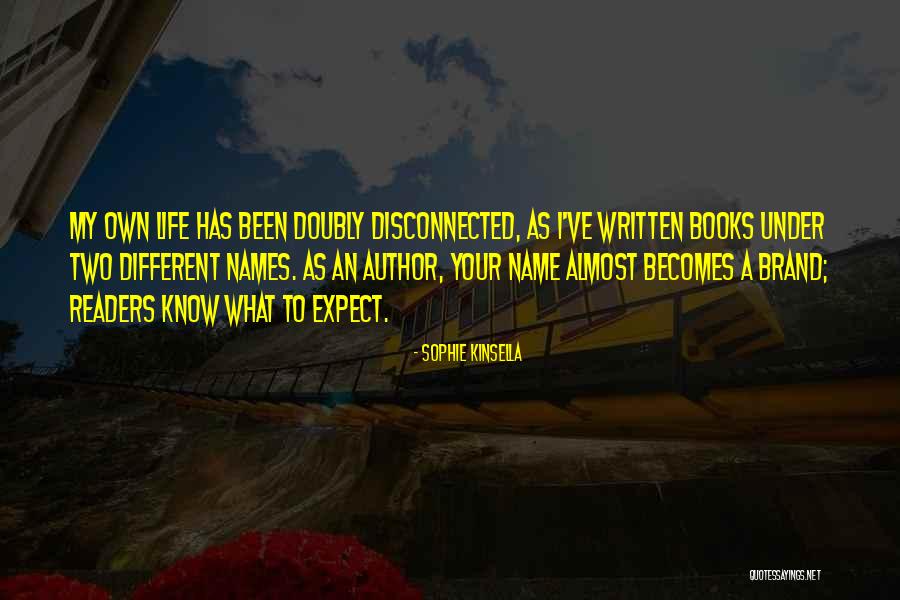 My own life has been doubly disconnected, as I've written books under two different names. As an author, your name almost becomes a brand; readers know what to expect. — Sophie Kinsella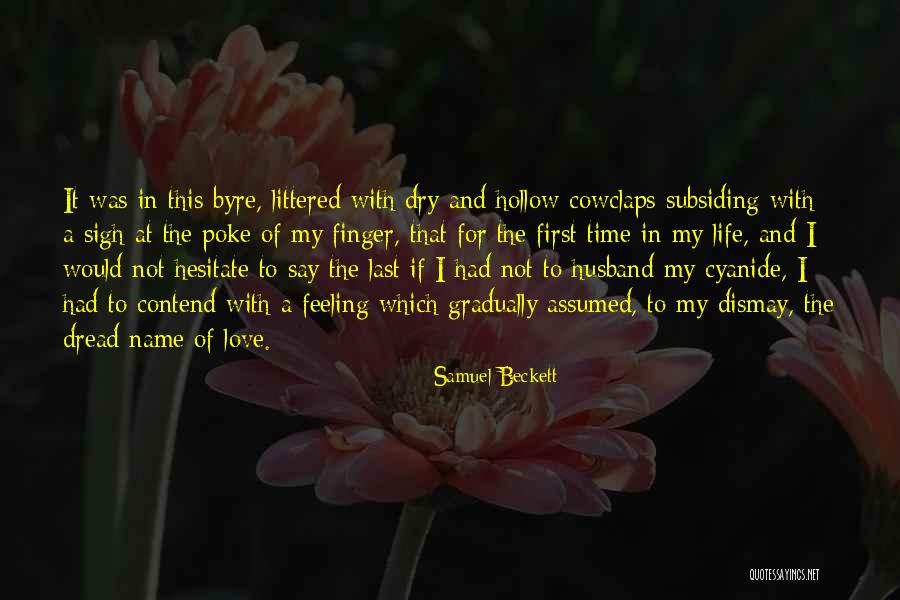 It was in this byre, littered with dry and hollow cowclaps subsiding with a sigh at the poke of my finger, that for the first time in my life, and I would not hesitate to say the last if I had not to husband my cyanide, I had to contend with a feeling which gradually assumed, to my dismay, the dread name of love. — Samuel Beckett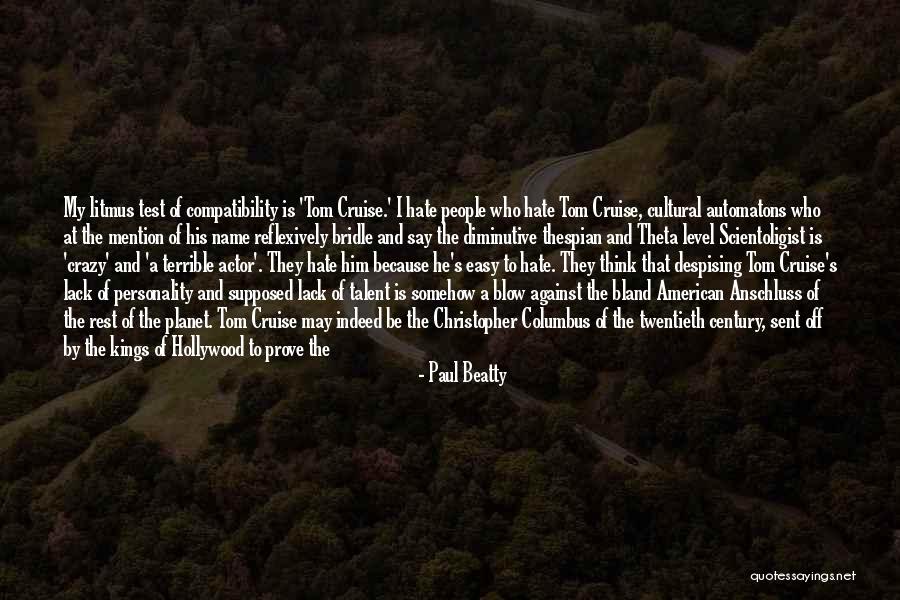 My litmus test of compatibility is 'Tom Cruise.' I hate people who hate Tom Cruise, cultural automatons who at the mention of his name reflexively bridle and say the diminutive thespian and Theta level Scientoligist is 'crazy' and 'a terrible actor'. They hate him because he's easy to hate. They think that despising Tom Cruise's lack of personality and supposed lack of talent is somehow a blow against the bland American Anschluss of the rest of the planet. Tom Cruise may indeed be the Christopher Columbus of the twentieth century, sent off by the kings of Hollywood to prove the new world of International Box Office isn't flat and to find a direct route into the Asian market, but the decline of everything isn't his fault; he's just a cinematic explorer and a damn fine actor. And hating him doesn't make you seditious- it makes you complicit. — Paul Beatty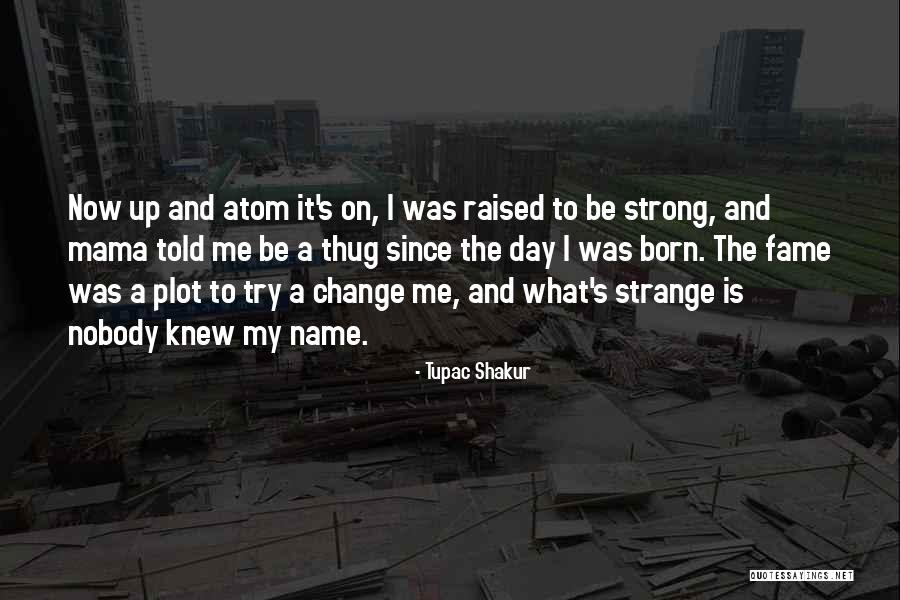 Now up and atom it's on, I was raised to be strong, and mama told me be a thug since the day I was born. The fame was a plot to try a change me, and what's strange is nobody knew my name. — Tupac Shakur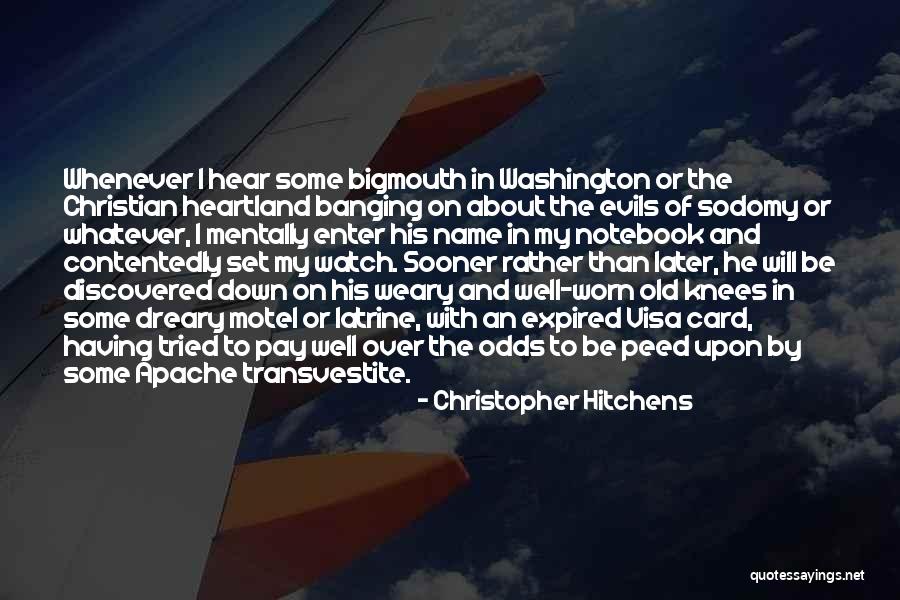 Whenever I hear some bigmouth in Washington or the Christian heartland banging on about the evils of sodomy or whatever, I mentally enter his name in my notebook and contentedly set my watch. Sooner rather than later, he will be discovered down on his weary and well-worn old knees in some dreary motel or latrine, with an expired Visa card, having tried to pay well over the odds to be peed upon by some Apache transvestite. — Christopher Hitchens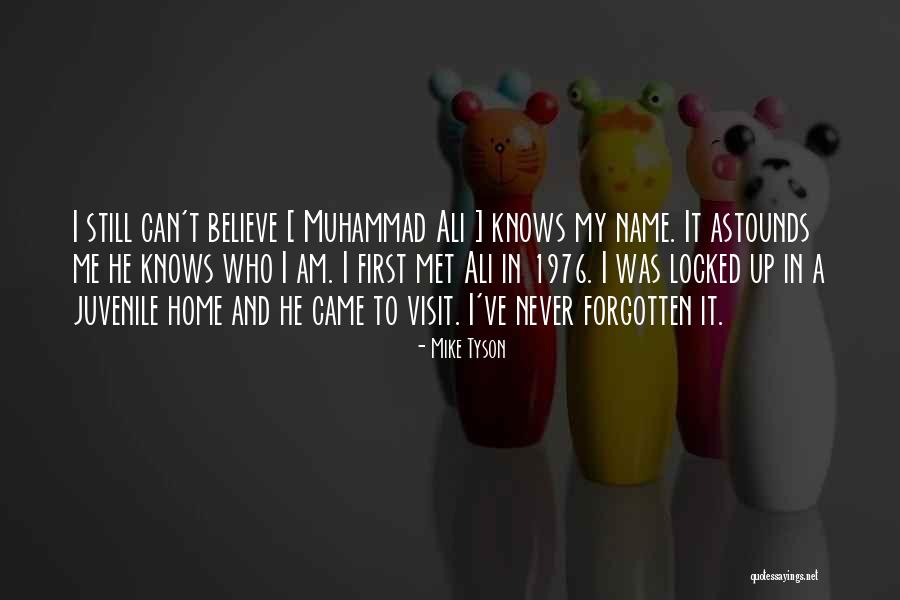 I still can't believe [ Muhammad Ali ] knows my name. It astounds me he knows who I am. I first met Ali in 1976. I was locked up in a juvenile home and he came to visit. I've never forgotten it. — Mike Tyson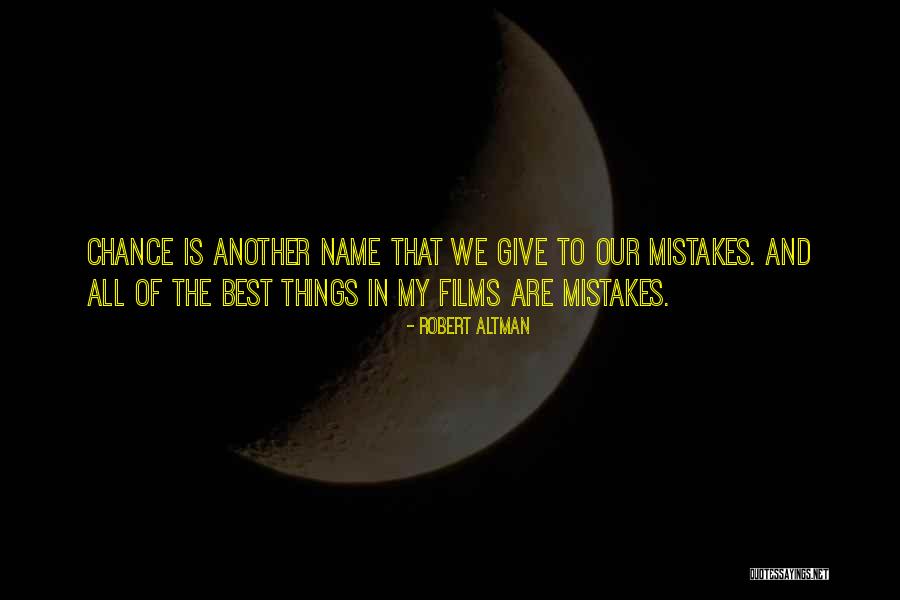 Chance is another name that we give to our mistakes. And all of the best things in my films are mistakes. — Robert Altman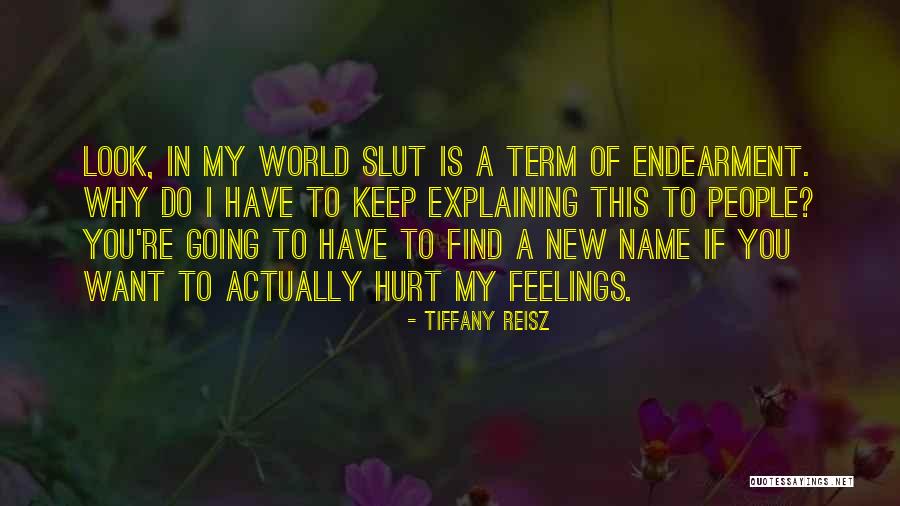 Look, in my world slut is a term of endearment. Why do I have to keep explaining this to people? You're going to have to find a new name if you want to actually hurt my feelings. — Tiffany Reisz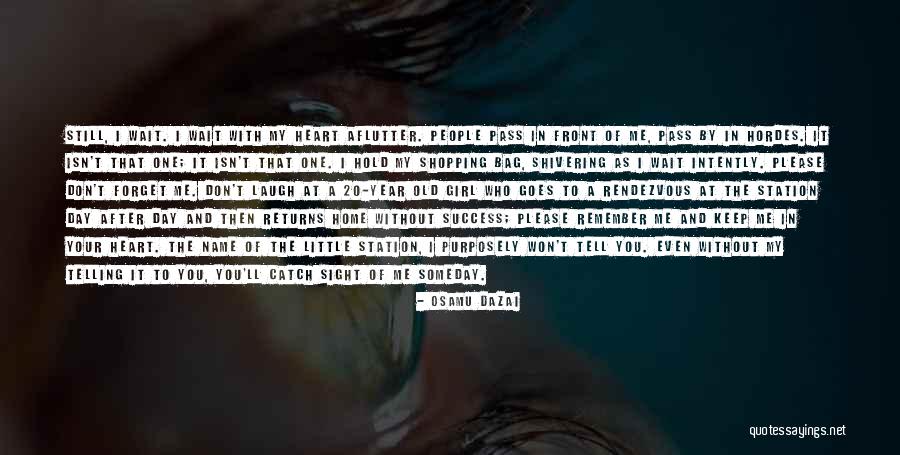 Still, I wait. I wait with my heart aflutter. People pass in front of me, pass by in hordes. It isn't that one; it isn't that one. I hold my shopping bag, shivering as I wait intently. Please don't forget me. Don't laugh at a 20-year old girl who goes to a rendezvous at the station day after day and then returns home without success; please remember me and keep me in your heart. The name of the little station, I purposely won't tell you. Even without my telling it to you, you'll catch sight of me someday. — Osamu Dazai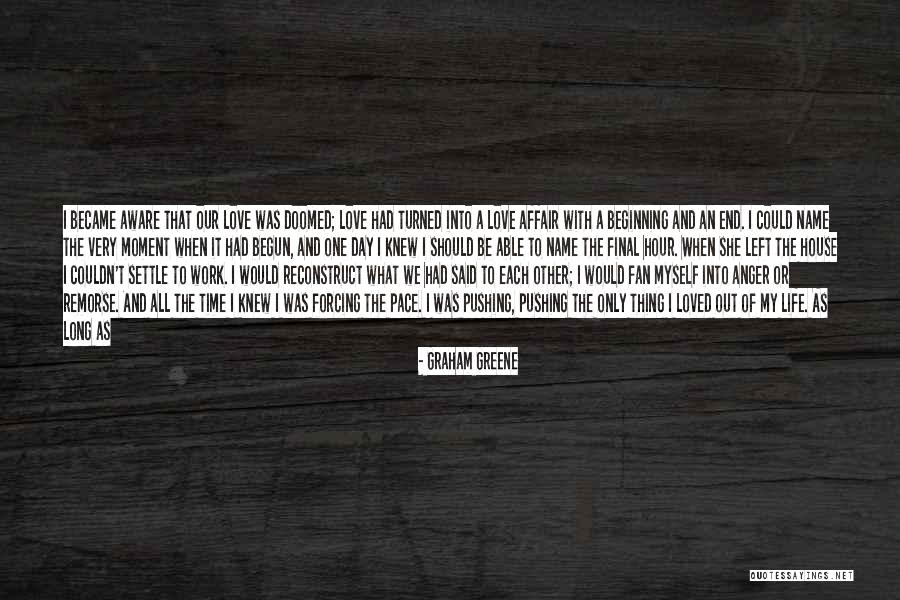 I became aware that our love was doomed; love had turned into a love affair with a beginning and an end. I could name the very moment when it had begun, and one day I knew I should be able to name the final hour. When she left the house I couldn't settle to work. I would reconstruct what we had said to each other; I would fan myself into anger or remorse. And all the time I knew I was forcing the pace. I was pushing, pushing the only thing I loved out of my life. As long as I could make believe that love lasted I was happy; I think I was even good to live with, and so love did last. But if love had to die, I wanted it to die quickly. It was as though our love were a small creature caught in a trap and bleeding to death; I had to shut my eyes and wring its neck. — Graham Greene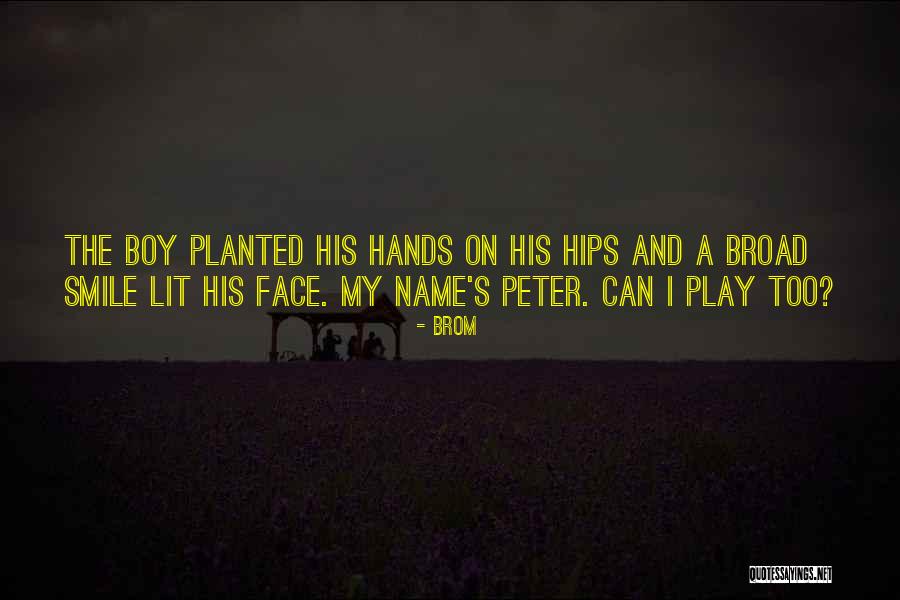 The boy planted his hands on his hips and a broad smile lit his face. My name's Peter. Can I play too? — Brom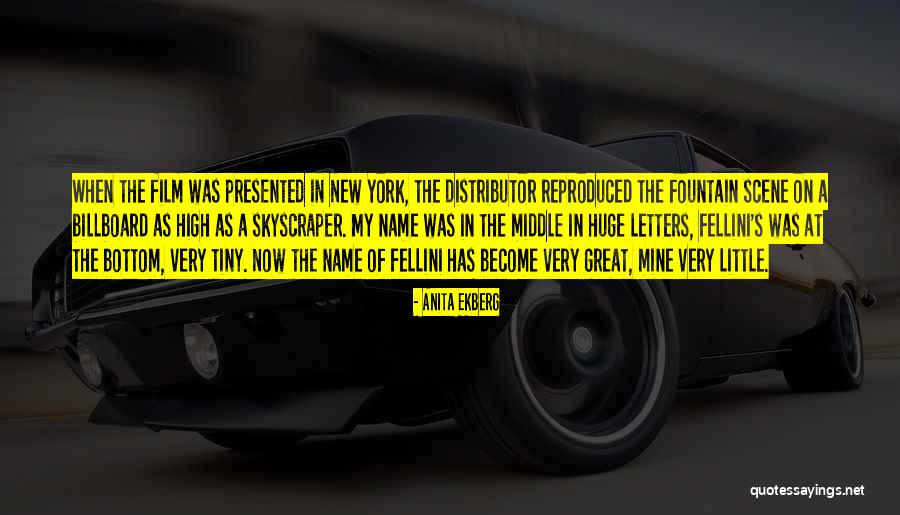 When the film was presented in New York, the distributor reproduced the fountain scene on a billboard as high as a skyscraper. My name was in the middle in huge letters, Fellini's was at the bottom, very tiny. Now the name of Fellini has become very great, mine very little. — Anita Ekberg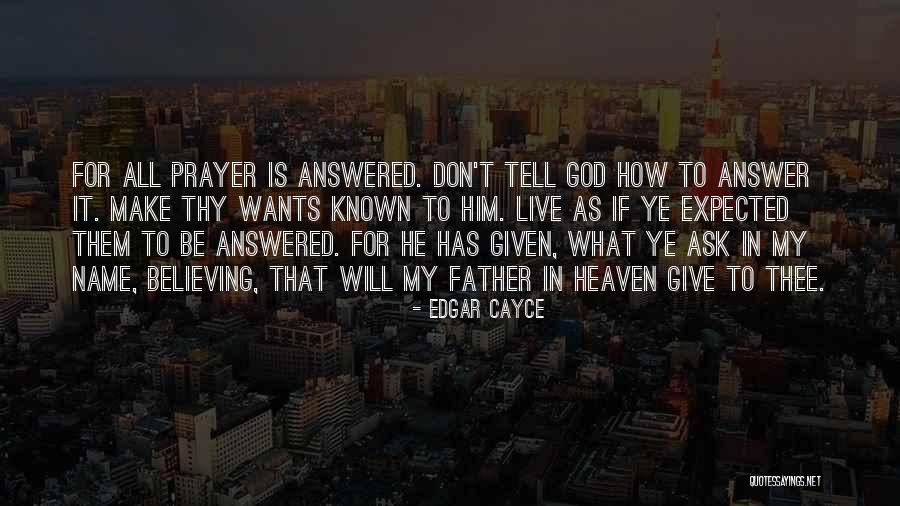 For all prayer is answered. Don't tell God how to answer it. Make thy wants known to Him. Live as if ye expected them to be answered. For He has given, What ye ask in my name, believing, that will my Father in heaven give to thee. — Edgar Cayce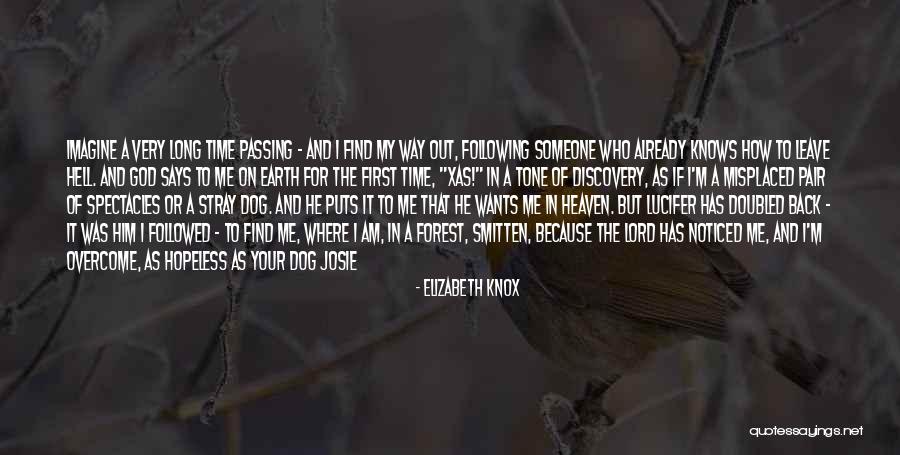 Imagine a very long time passing - and I find my way out, following someone who already knows how to leave Hell. And God says to me on Earth for the first time, "Xas!" in a tone of discovery, as if I'm a misplaced pair of spectacles or a stray dog. And he puts it to me that he wants me in Heaven. But Lucifer has doubled back - it was him I followed - to find me, where I am, in a forest, smitten, because the Lord has noticed me, and I'm overcome, as hopeless as your dog Josie whom you got rid of because she loved me.' Xas glared at Sobran. Then he drew a breath - all had been said on only three. He went on: 'Lucifer says to God the He can't have me. And at this I sit up and tell Lucifer that I didn't even think he knew my name, then say to God no thank you - very insolent this - and that Hell is endurable so long as the books keep appearing. — Elizabeth Knox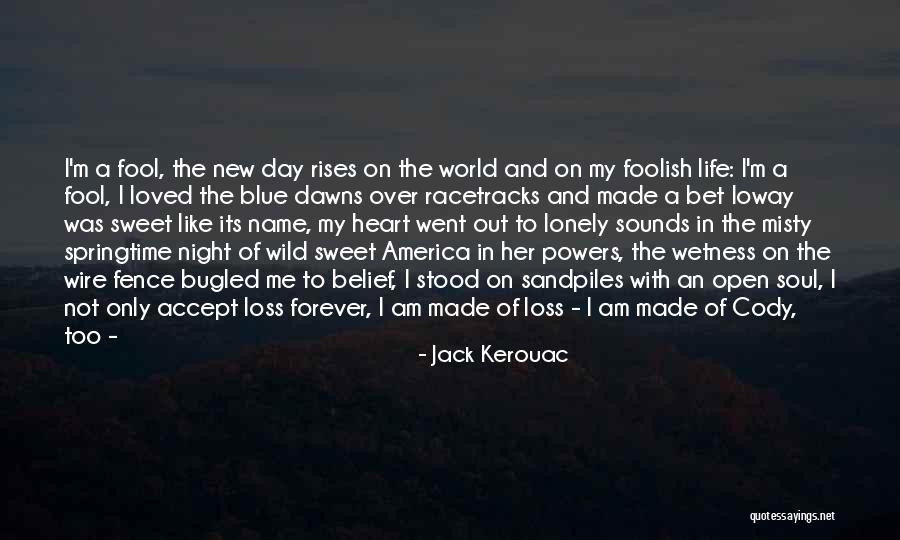 I'm a fool, the new day rises on the world and on my foolish life: I'm a fool, I loved the blue dawns over racetracks and made a bet Ioway was sweet like its name, my heart went out to lonely sounds in the misty springtime night of wild sweet America in her powers, the wetness on the wire fence bugled me to belief, I stood on sandpiles with an open soul, I not only accept loss forever, I am made of loss - I am made of Cody, too - — Jack Kerouac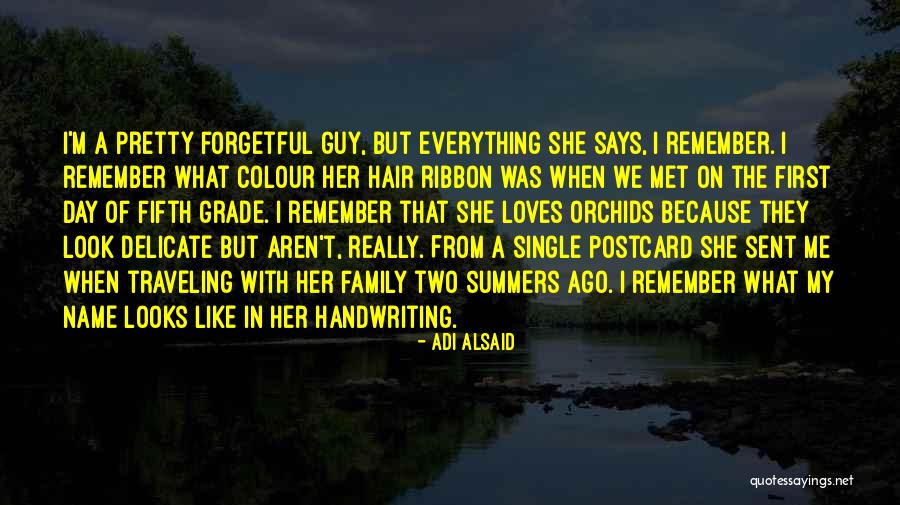 I'm a pretty forgetful guy, but everything she says, I remember. I remember what colour her hair ribbon was when we met on the first day of fifth grade. I remember that she loves orchids because they look delicate but aren't, really. From a single postcard she sent me when traveling with her family two summers ago. I remember what my name looks like in her handwriting. — Adi Alsaid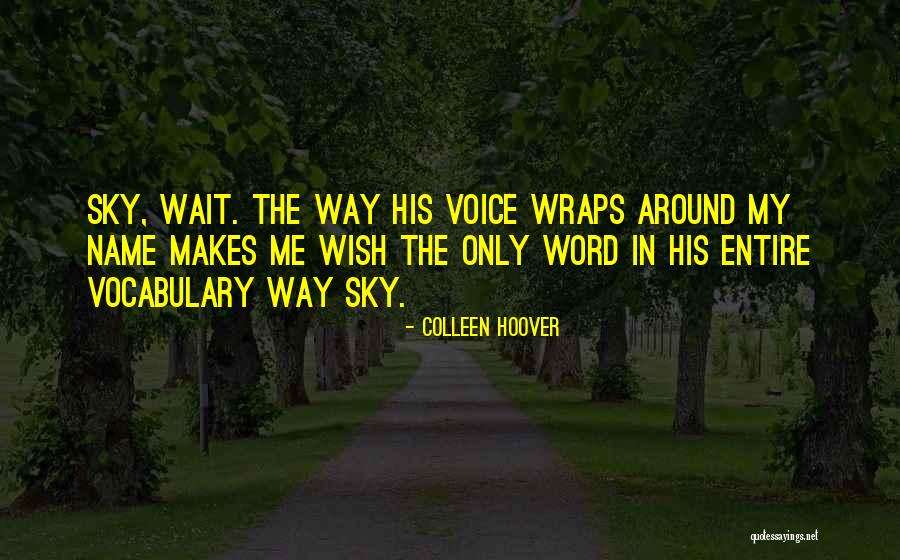 Sky, wait. The way his voice wraps around my name makes me wish the only word in his entire vocabulary way Sky. — Colleen Hoover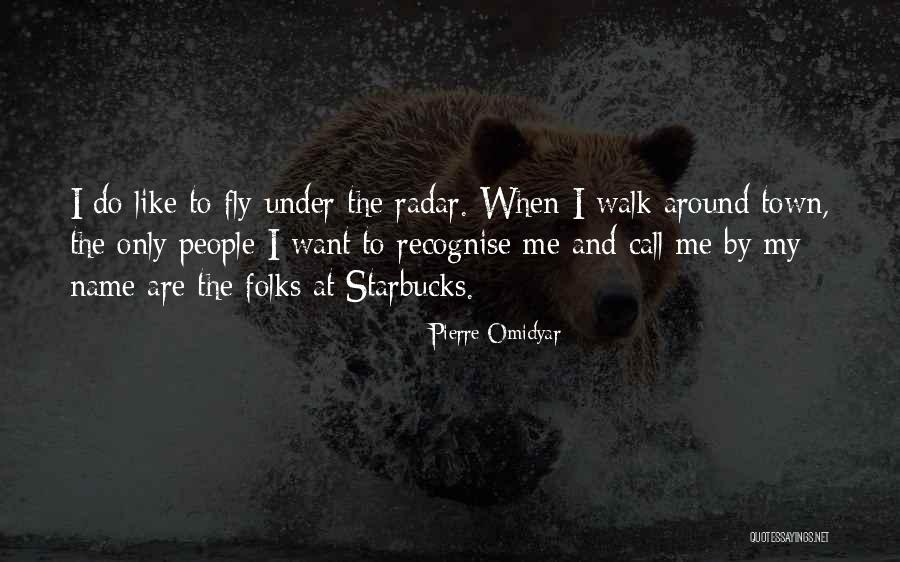 I do like to fly under the radar. When I walk around town, the only people I want to recognise me and call me by my name are the folks at Starbucks. — Pierre Omidyar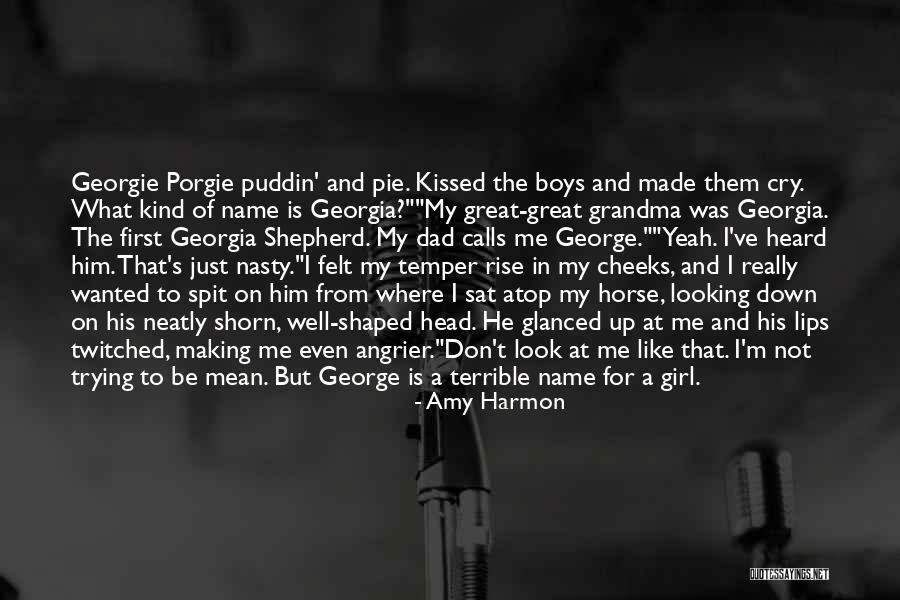 Georgie Porgie puddin' and pie. Kissed the boys and made them cry. What kind of name is Georgia?"
"My great-great grandma was Georgia. The first Georgia Shepherd. My dad calls me George."
"Yeah. I've heard him. That's just nasty."
I felt my temper rise in my cheeks, and I really wanted to spit on him from where I sat atop my horse, looking down on his neatly shorn, well-shaped head. He glanced up at me and his lips twitched, making me even angrier.
"Don't look at me like that. I'm not trying to be mean. But George is a terrible name for a girl. Hell, for anyone who isn't the King of England."
"I think it suits me," I huffed.
"Oh, yeah? George is the name for a man with a stuffy, British accent or a man in a white, powdered wig. You better hope it doesn't suit you."
"Well, I don't exactly need a sexy name, do I? — Amy Harmon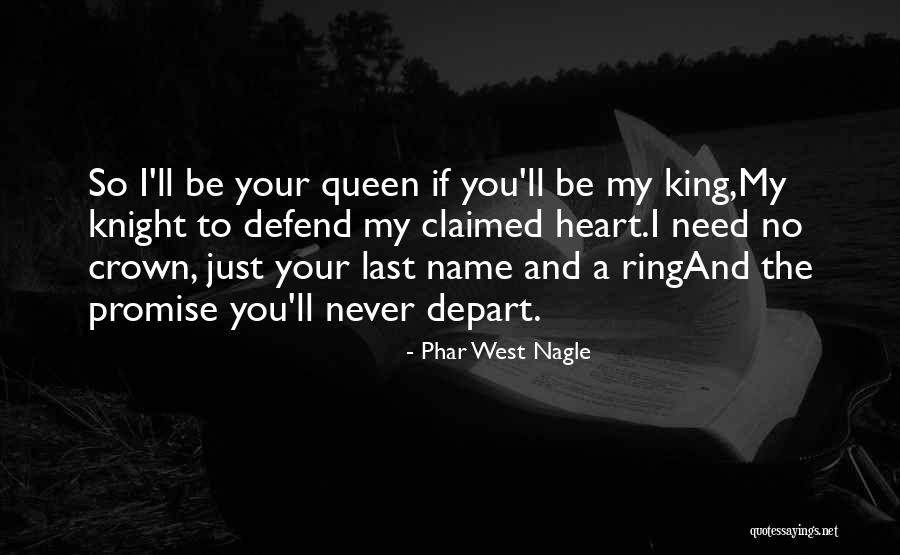 So I'll be your queen if you'll be my king,
My knight to defend my claimed heart.
I need no crown, just your last name and a ring
And the promise you'll never depart. — Phar West Nagle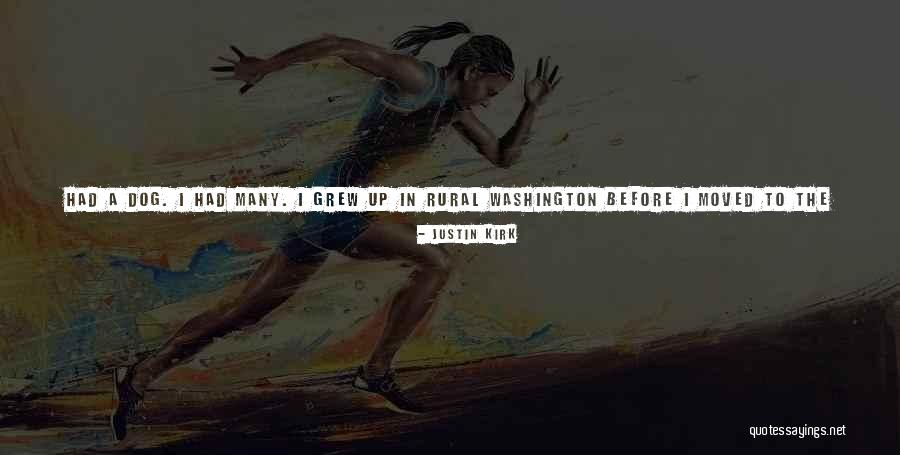 Had a dog. I had many. I grew up in rural Washington before I moved to the Twin Cities in Minnesota, and my first dog was - his name first was Bear, but then it changed to Big, and he sort of looked like Old Yeller. And then we also had a three-legged dog named Foxy, who we found because her leg was in a trap. — Justin Kirk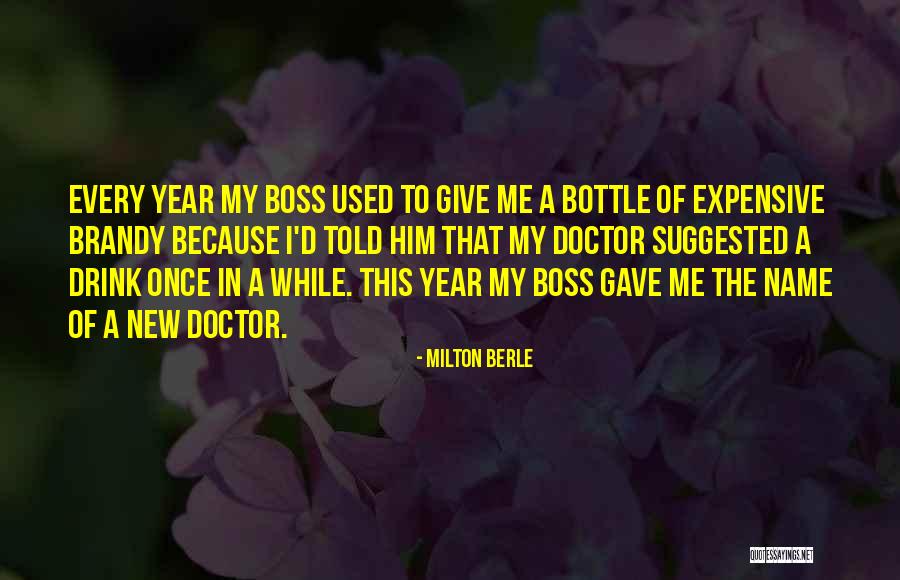 Every year my boss used to give me a bottle of expensive brandy because I'd told him that my doctor suggested a drink once in a while. This year my boss gave me the name of a new doctor. — Milton Berle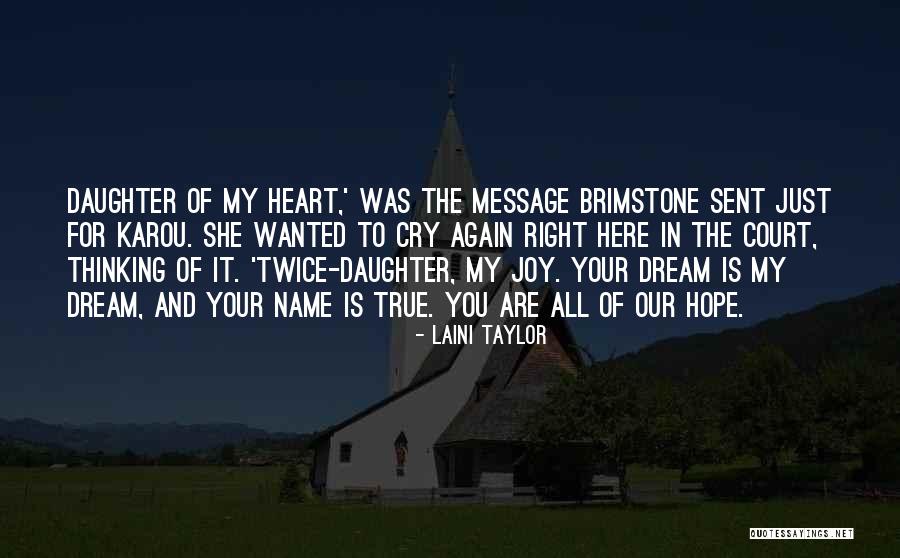 Daughter of my heart,' was the message Brimstone sent just for Karou. She wanted to cry again right here in the court, thinking of it. 'Twice-daughter, my joy. Your dream is my dream, and your name is true. You are all of our hope. — Laini Taylor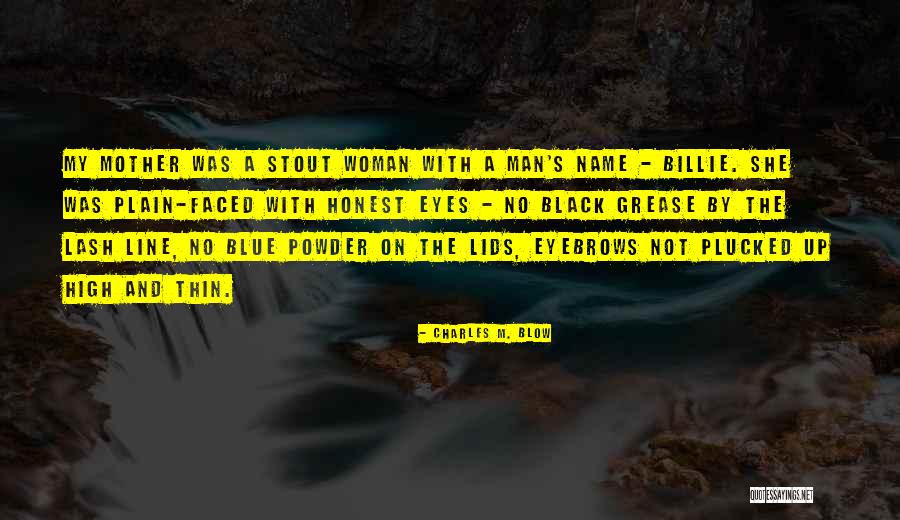 My mother was a stout woman with a man's name - Billie. She was plain-faced with honest eyes - no black grease by the lash line, no blue powder on the lids, eyebrows not plucked up high and thin. — Charles M. Blow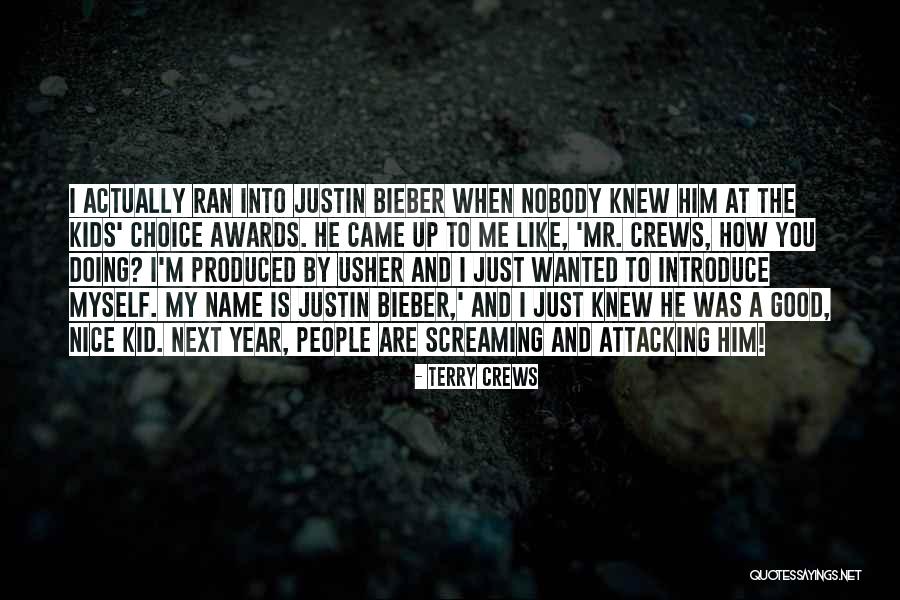 I actually ran into Justin Bieber when nobody knew him at the Kids' Choice Awards. He came up to me like, 'Mr. Crews, how you doing? I'm produced by Usher and I just wanted to introduce myself. My name is Justin Bieber,' and I just knew he was a good, nice kid. Next year, people are screaming and attacking him! — Terry Crews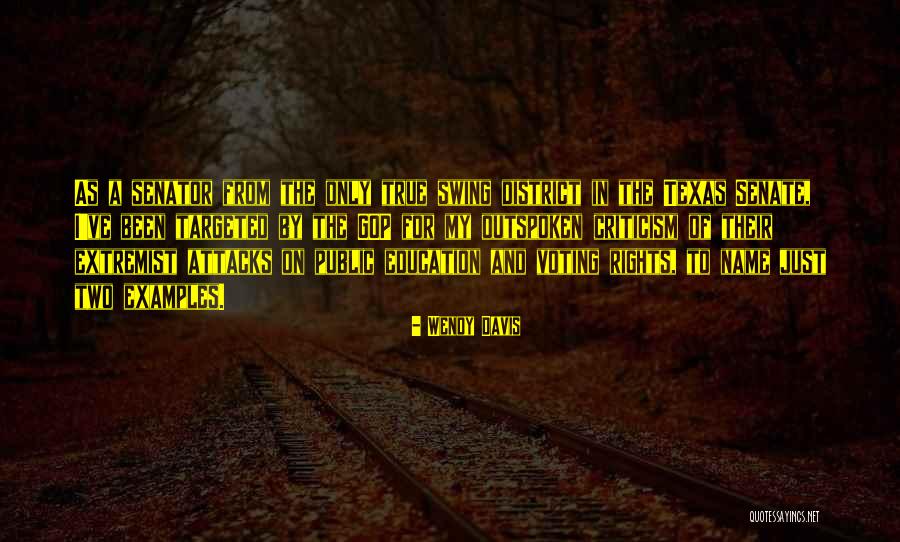 As a senator from the only true swing district in the Texas Senate, I've been targeted by the GOP for my outspoken criticism of their extremist attacks on public education and voting rights, to name just two examples. — Wendy Davis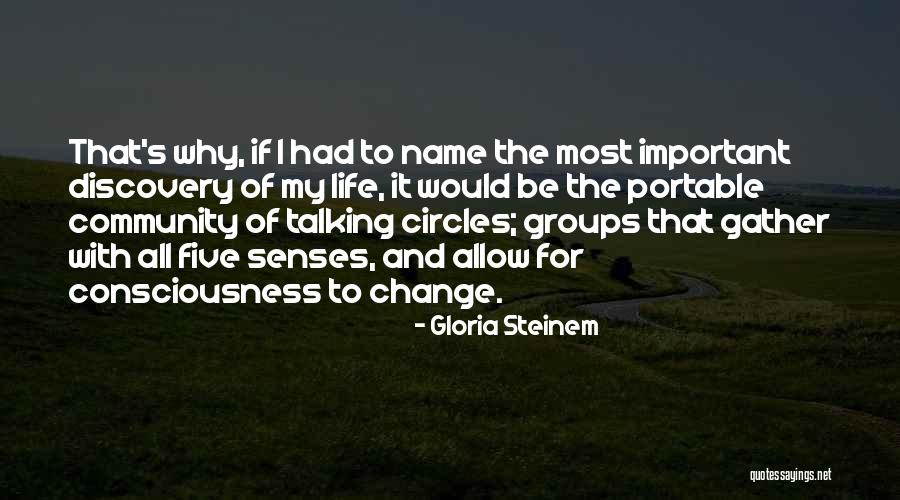 That's why, if I had to name the most important discovery of my life, it would be the portable community of talking circles; groups that gather with all five senses, and allow for consciousness to change. — Gloria Steinem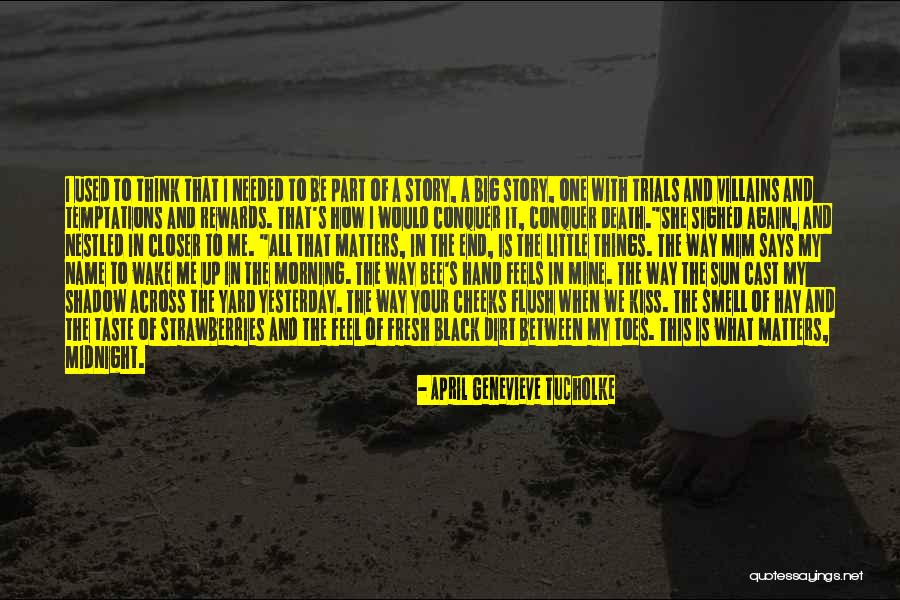 I used to think that I needed to be part of a story, a big story, one with trials and villains and temptations and rewards. That's how I would conquer it, conquer death."
She sighed again, and nestled in closer to me. "All that matters, in the end, is the little things. The way Mim says my name to wake me up in the morning. The way Bee's hand feels in mine. The way the sun cast my shadow across the yard yesterday. The way your cheeks flush when we kiss. The smell of hay and the taste of strawberries and the feel of fresh black dirt between my toes. This is what matters, Midnight. — April Genevieve Tucholke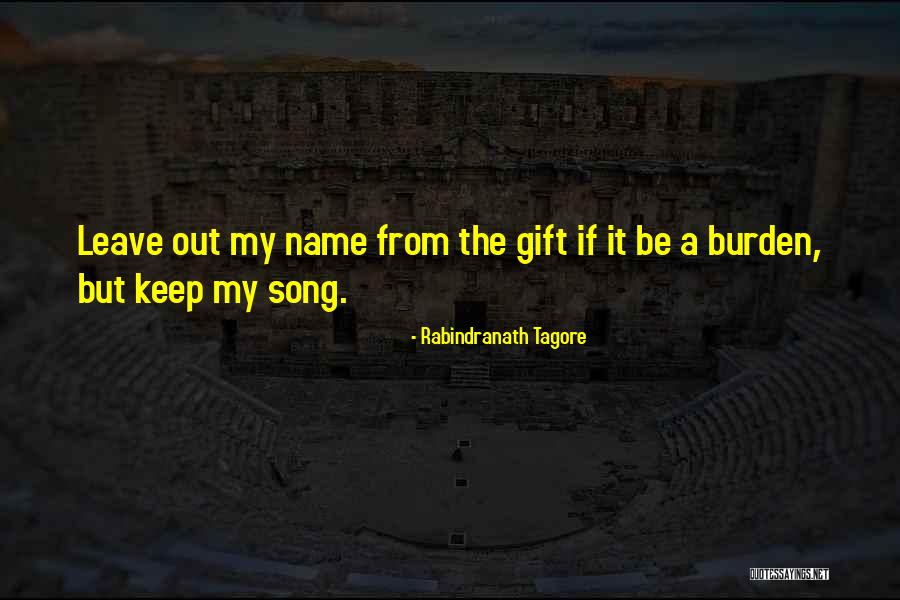 Leave out my name from the gift if it be a burden, but keep my song. — Rabindranath Tagore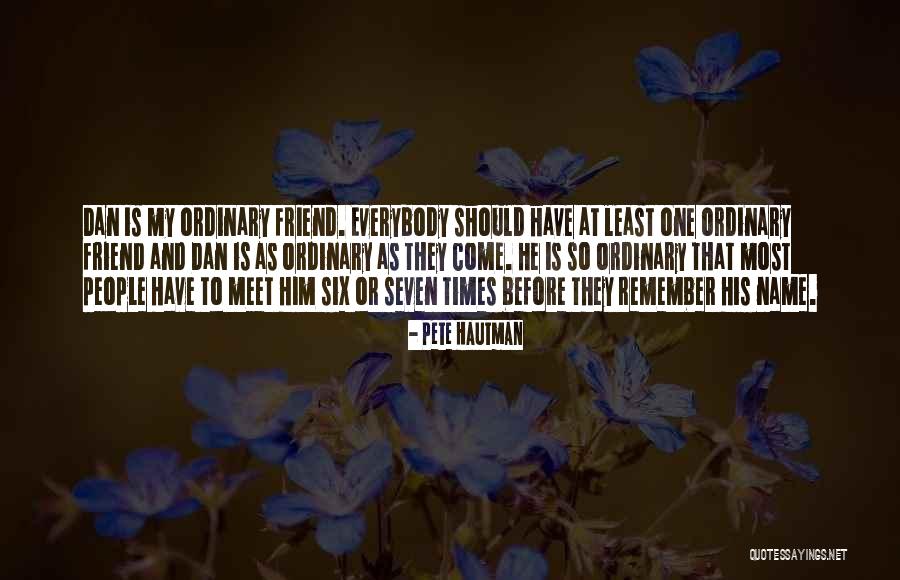 Dan is my ordinary friend. Everybody should have at least one ordinary friend and Dan is as ordinary as they come. He is so ordinary that most people have to meet him six or seven times before they remember his name. — Pete Hautman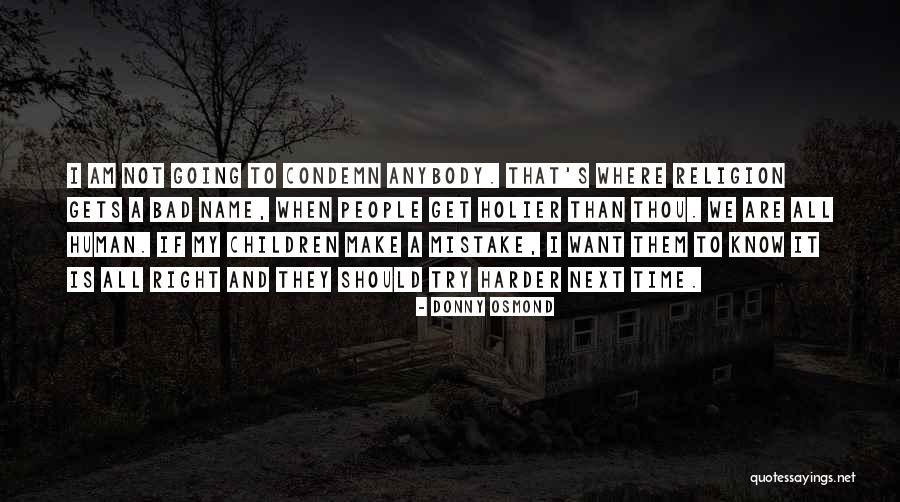 I am not going to condemn anybody. That's where religion gets a bad name, when people get holier than thou. We are all human. If my children make a mistake, I want them to know it is all right and they should try harder next time. — Donny Osmond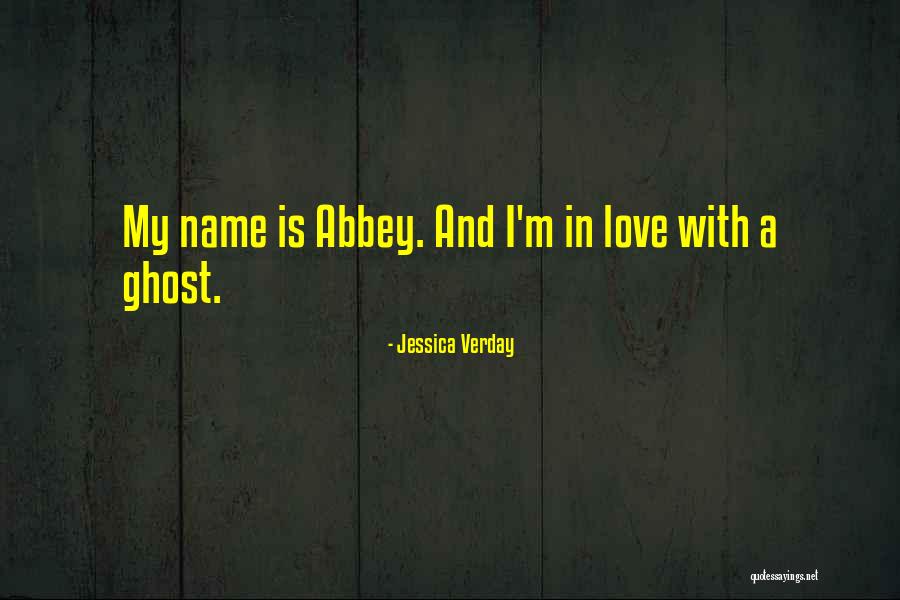 My name is Abbey. And I'm in love with a ghost. — Jessica Verday
When I was a child of six or seven my father would show me the chapter in the prophet Isaiah where the name Immanuel is found; more than once he spoke to me of the faith he put in me. — Immanuel Velikovsky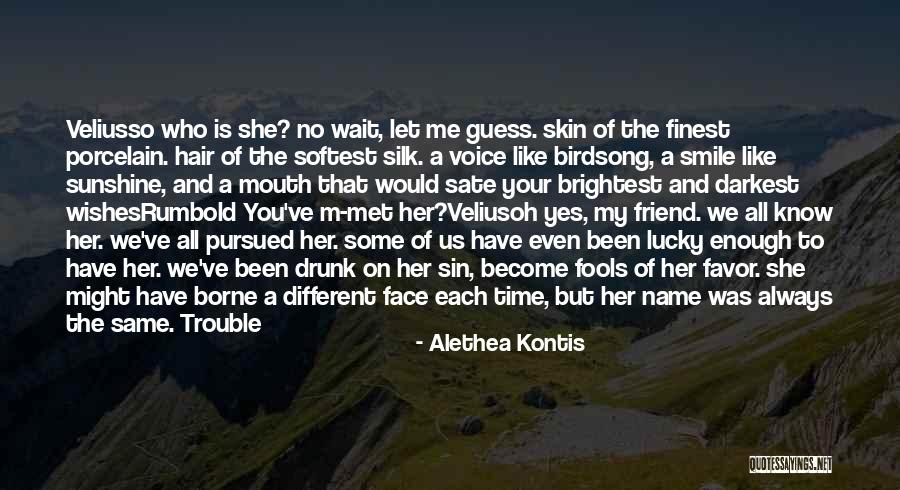 Velius
so who is she? no wait, let me guess. skin of the finest porcelain. hair of the softest silk. a voice like birdsong, a smile like sunshine, and a mouth that would sate your brightest and darkest wishes
Rumbold
You've m-met her?
Velius
oh yes, my friend. we all know her. we've all pursued her. some of us have even been lucky enough to have her. we've been drunk on her sin, become fools of her favor. she might have borne a different face each time, but her name was always the same. Trouble — Alethea Kontis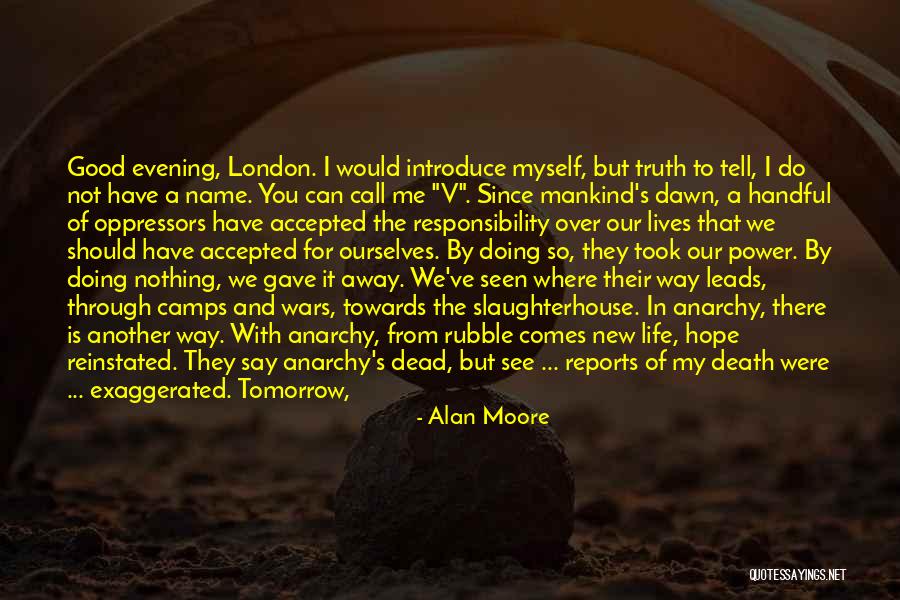 Good evening, London. I would introduce myself, but truth to tell, I do not have a name. You can call me "V". Since mankind's dawn, a handful of oppressors have accepted the responsibility over our lives that we should have accepted for ourselves. By doing so, they took our power. By doing nothing, we gave it away. We've seen where their way leads, through camps and wars, towards the slaughterhouse. In anarchy, there is another way. With anarchy, from rubble comes new life, hope reinstated. They say anarchy's dead, but see ... reports of my death were ... exaggerated. Tomorrow, Downing Street will be destroyed, the Head reduced to ruins, an end to what has gone before. Tonight, you must choose what comes next. Lives of our own, or a return to chains. Choose carefully. And so, adieu. — Alan Moore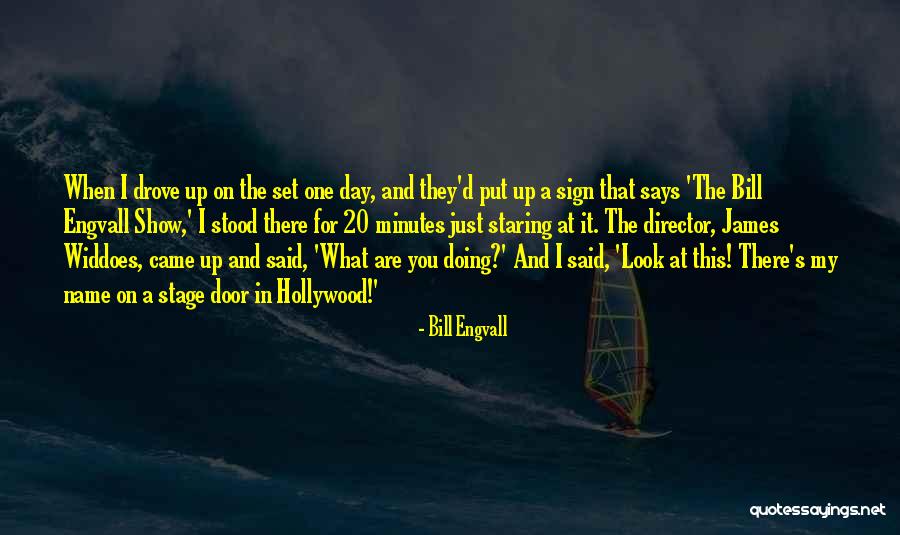 When I drove up on the set one day, and they'd put up a sign that says 'The Bill Engvall Show,' I stood there for 20 minutes just staring at it. The director, James Widdoes, came up and said, 'What are you doing?' And I said, 'Look at this! There's my name on a stage door in Hollywood!' — Bill Engvall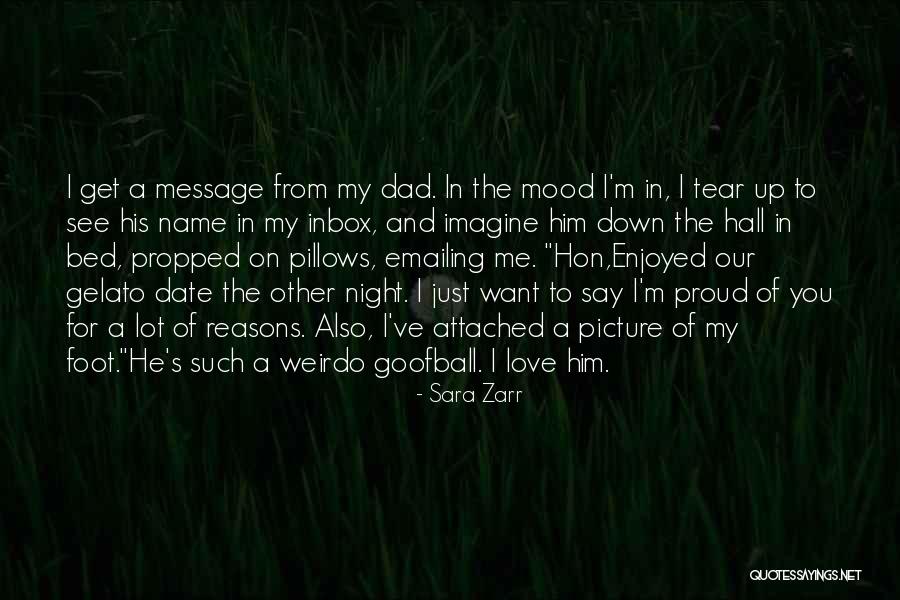 I get a message from my dad. In the mood I'm in, I tear up to see his name in my inbox, and imagine him down the hall in bed, propped on pillows, emailing me.
"Hon,
Enjoyed our gelato date the other night. I just want to say I'm proud of you for a lot of reasons. Also, I've attached a picture of my foot."
He's such a weirdo goofball. I love him. — Sara Zarr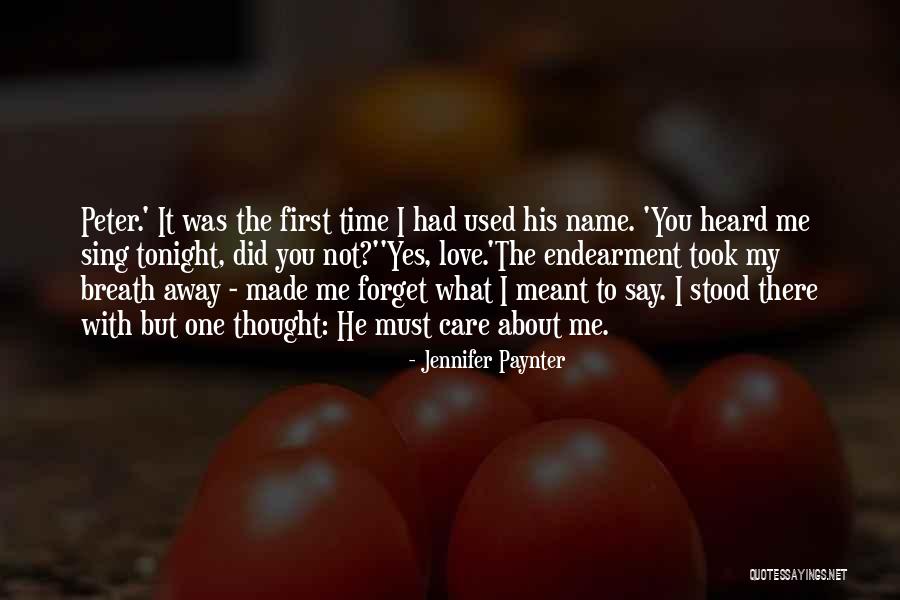 Peter.' It was the first time I had used his name. 'You heard me sing tonight, did you not?'
'Yes, love.'
The endearment took my breath away - made me forget what I meant to say. I stood there with but one thought: He must care about me. — Jennifer Paynter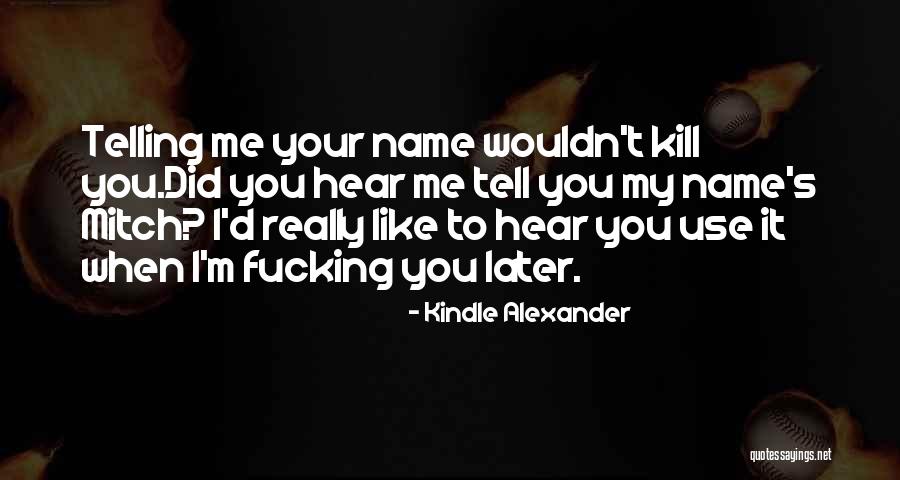 Telling me your name wouldn't kill you.
Did you hear me tell you my name's Mitch? I'd really like to hear you use it when I'm fucking you later. — Kindle Alexander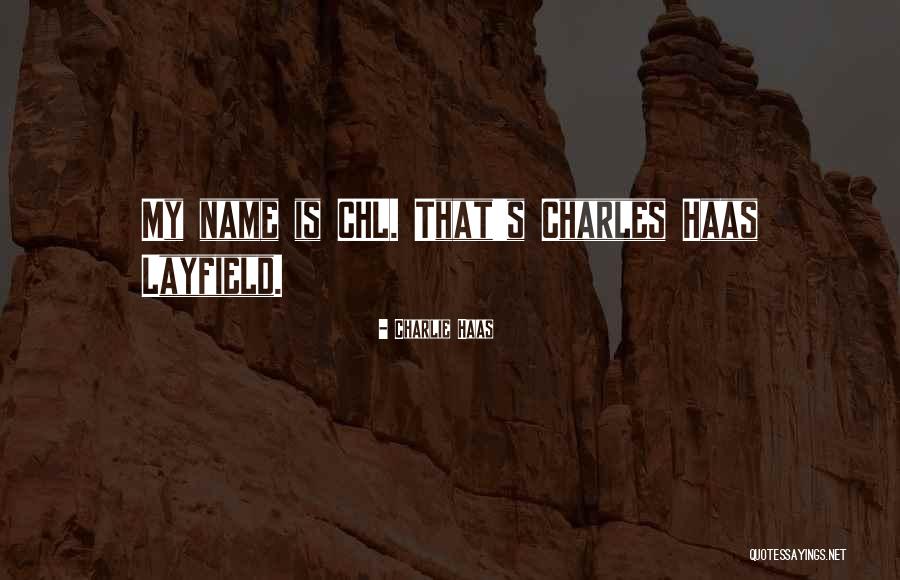 My name is CHL. That's Charles Haas Layfield. — Charlie Haas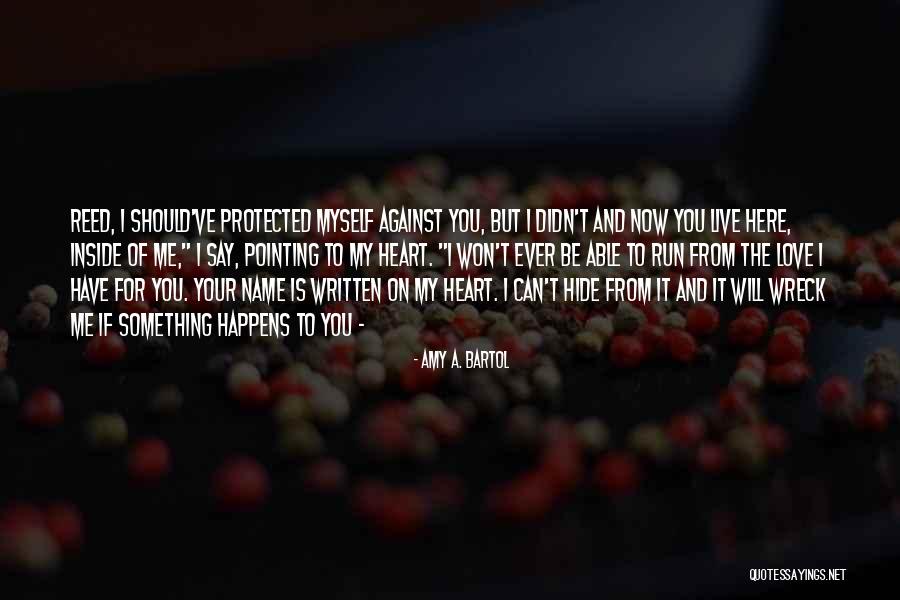 Reed, I should've protected myself against you, but I didn't and now you live here, inside of me," I say, pointing to my heart. "I won't ever be able to run from the love I have for you. Your name is written on my heart. I can't hide from it and it will wreck me if something happens to you - — Amy A. Bartol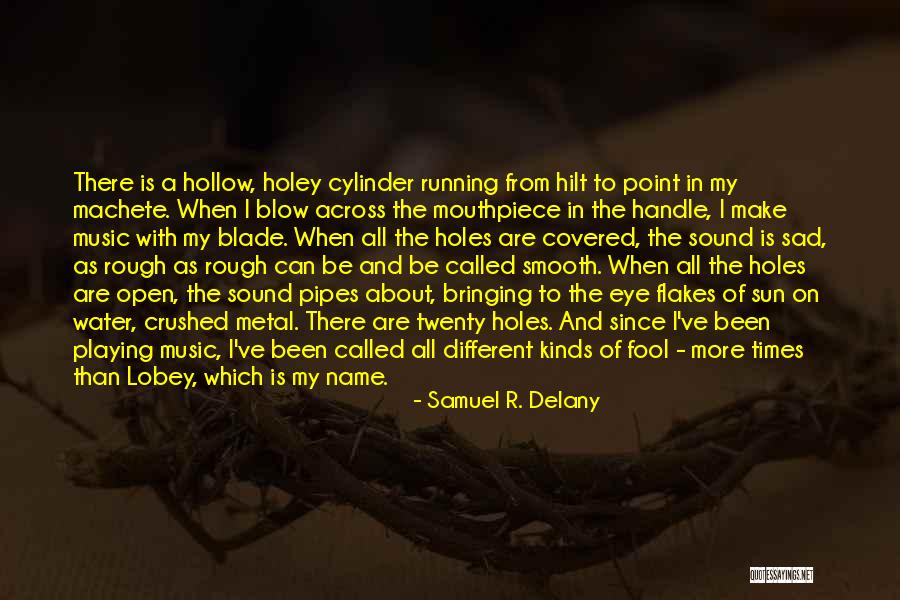 There is a hollow, holey cylinder running from hilt to point in my machete. When I blow across the mouthpiece in the handle, I make music with my blade. When all the holes are covered, the sound is sad, as rough as rough can be and be called smooth. When all the holes are open, the sound pipes about, bringing to the eye flakes of sun on water, crushed metal. There are twenty holes. And since I've been playing music, I've been called all different kinds of fool - more times than Lobey, which is my name. — Samuel R. Delany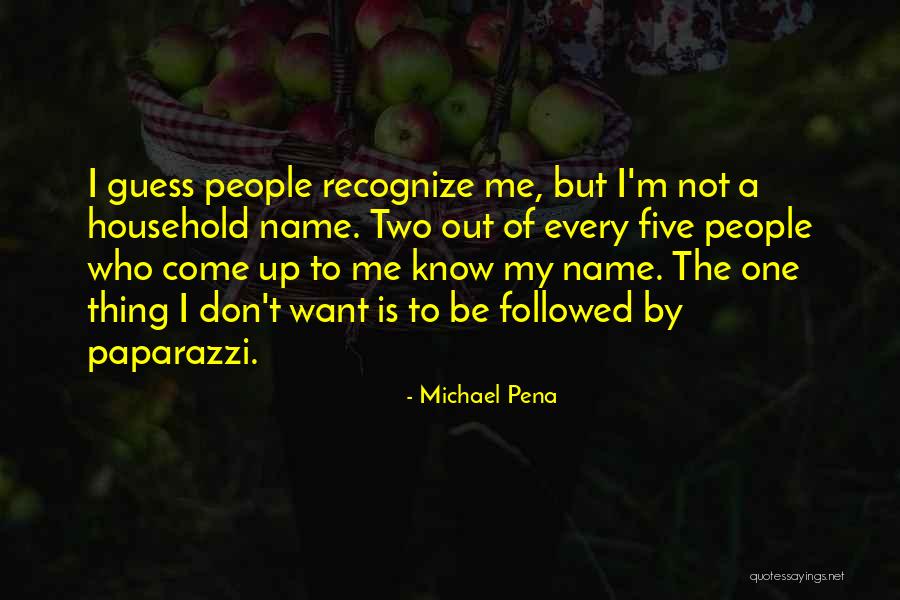 I guess people recognize me, but I'm not a household name. Two out of every five people who come up to me know my name. The one thing I don't want is to be followed by paparazzi. — Michael Pena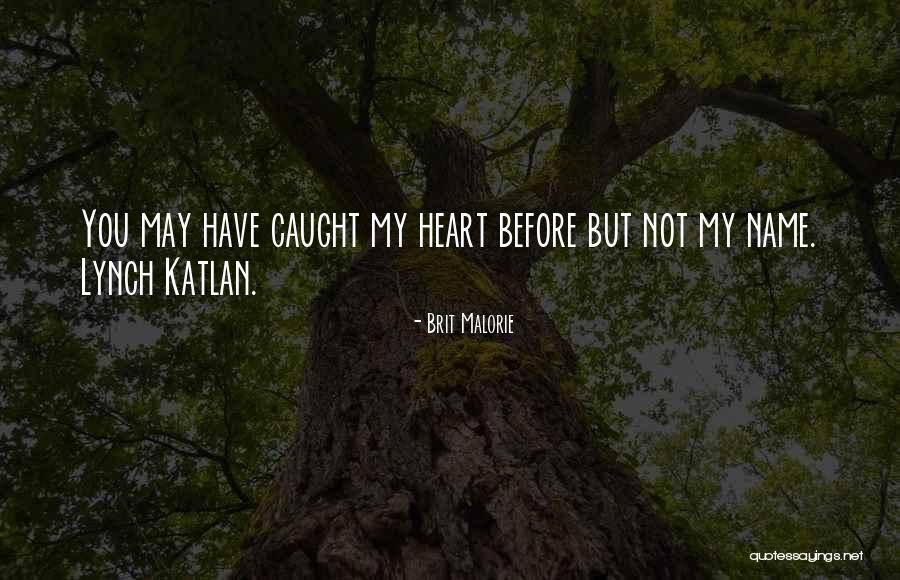 You may have caught my heart before but not my name. Lynch Katlan. — Brit Malorie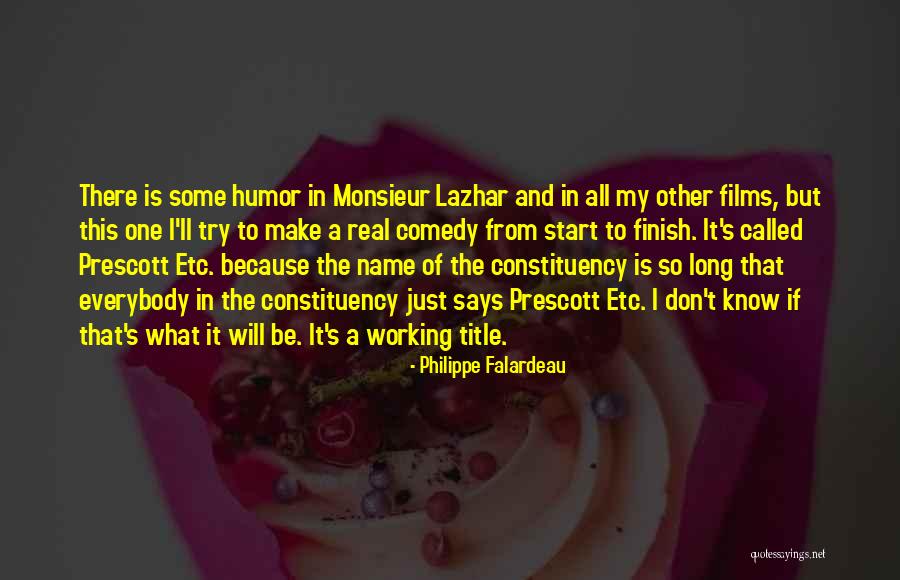 There is some humor in Monsieur Lazhar and in all my other films, but this one I'll try to make a real comedy from start to finish. It's called Prescott Etc. because the name of the constituency is so long that everybody in the constituency just says Prescott Etc. I don't know if that's what it will be. It's a working title. — Philippe Falardeau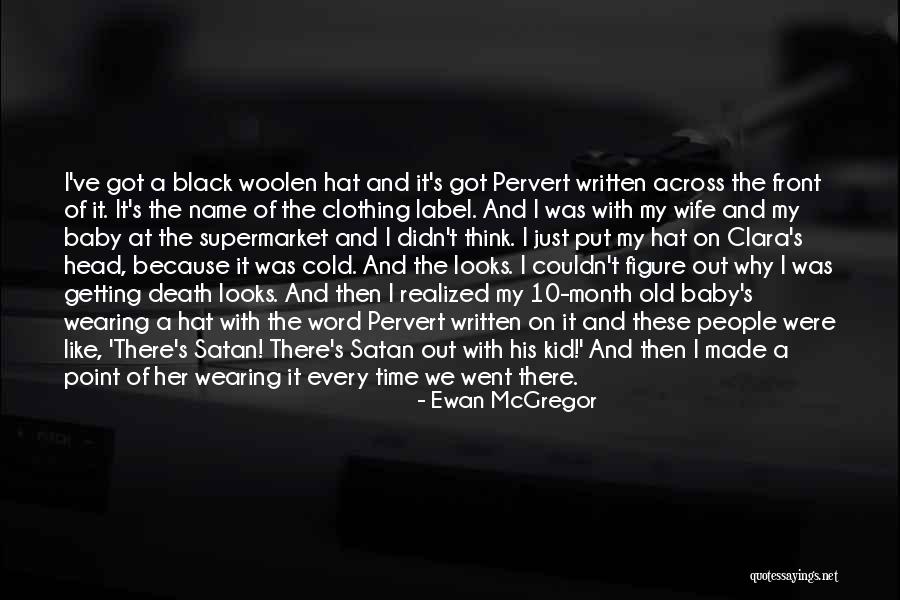 I've got a black woolen hat and it's got Pervert written across the front of it. It's the name of the clothing label. And I was with my wife and my baby at the supermarket and I didn't think. I just put my hat on Clara's head, because it was cold. And the looks. I couldn't figure out why I was getting death looks. And then I realized my 10-month old baby's wearing a hat with the word Pervert written on it and these people were like, 'There's Satan! There's Satan out with his kid!' And then I made a point of her wearing it every time we went there. — Ewan McGregor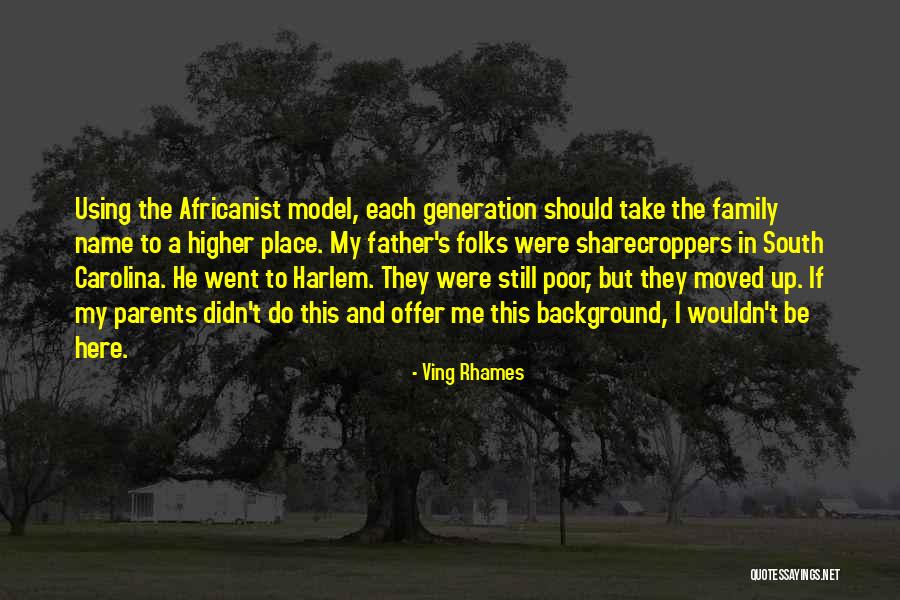 Using the Africanist model, each generation should take the family name to a higher place. My father's folks were sharecroppers in South Carolina. He went to Harlem. They were still poor, but they moved up. If my parents didn't do this and offer me this background, I wouldn't be here. — Ving Rhames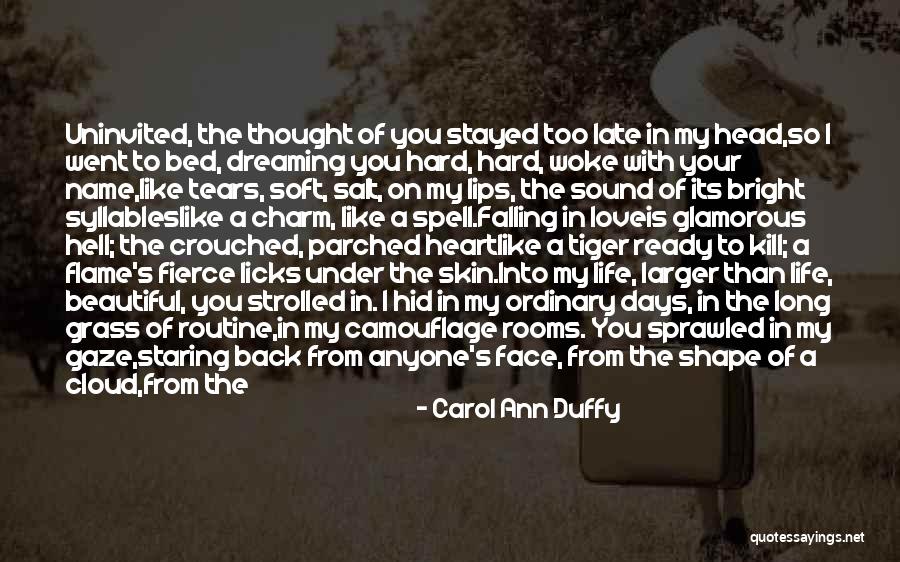 Uninvited, the thought of you stayed too late in my head,
so I went to bed, dreaming you hard, hard, woke with your name,
like tears, soft, salt, on my lips, the sound of its bright syllables
like a charm, like a spell.

Falling in love
is glamorous hell; the crouched, parched heart
like a tiger ready to kill; a flame's fierce licks under the skin.
Into my life, larger than life, beautiful, you strolled in.

I hid in my ordinary days, in the long grass of routine,
in my camouflage rooms. You sprawled in my gaze,
staring back from anyone's face, from the shape of a cloud,
from the pining, earth-struck moon which gapes at me

as I open the bedroom door. The curtains stir. There you are
on the bed, like a gift, like a touchable dream.

"You — Carol Ann Duffy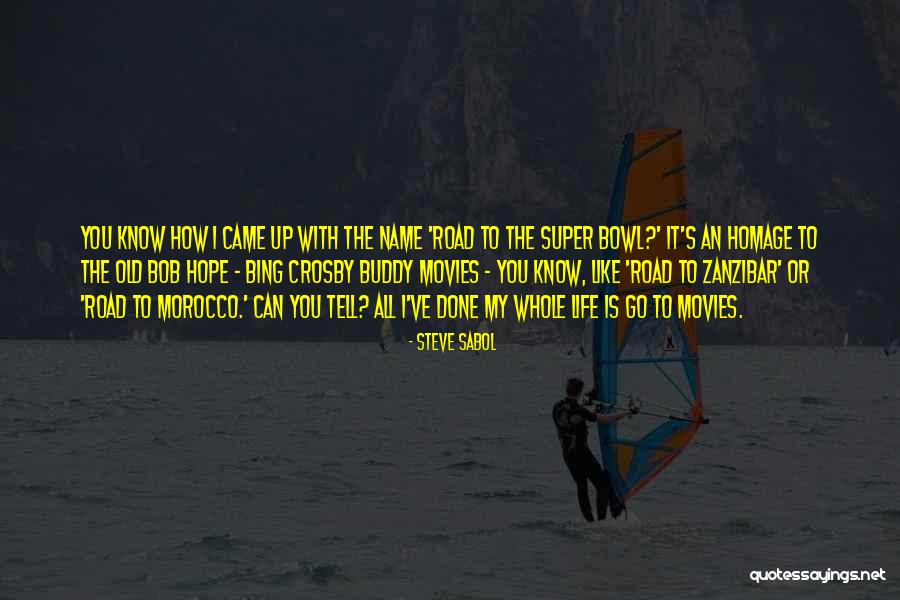 You know how I came up with the name 'Road to the Super Bowl?' It's an homage to the old Bob Hope - Bing Crosby buddy movies - you know, like 'Road to Zanzibar' or 'Road to Morocco.' Can you tell? All I've done my whole life is go to movies. — Steve Sabol
I can see it, hear it, feel it, taste it - but I can never be on the inside of it with you. I cannot even be sure whether I really know what it is like. Is it 'like' my own? Or incomparable? Just as I can never know if what you see at any given moment is exactly the same as what I see. We look at a colour. We both call it red. But it is only because we have been taught to call it by that name. There is no guarantee - not ever - that we see it in the same way, that your red is my red. — Andre Brink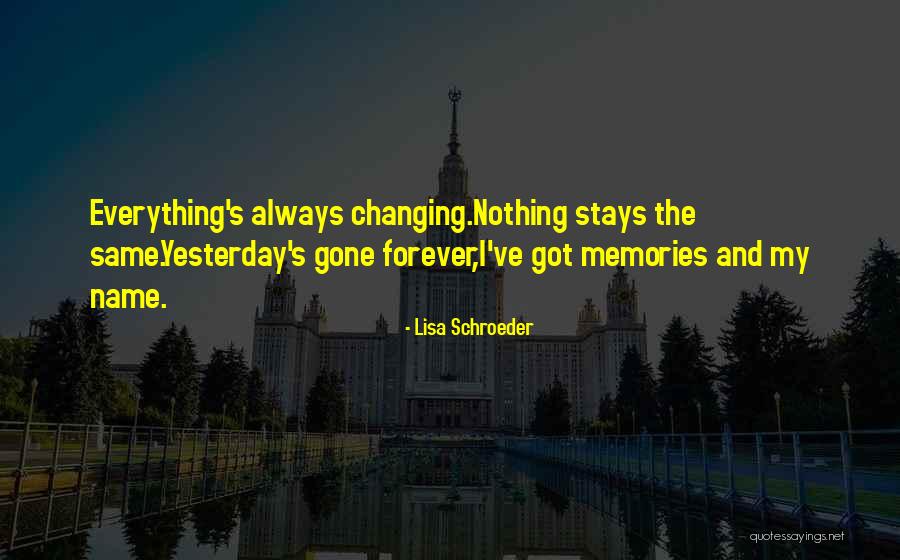 Everything's always changing.
Nothing stays the same.
Yesterday's gone forever,
I've got memories and my name. — Lisa Schroeder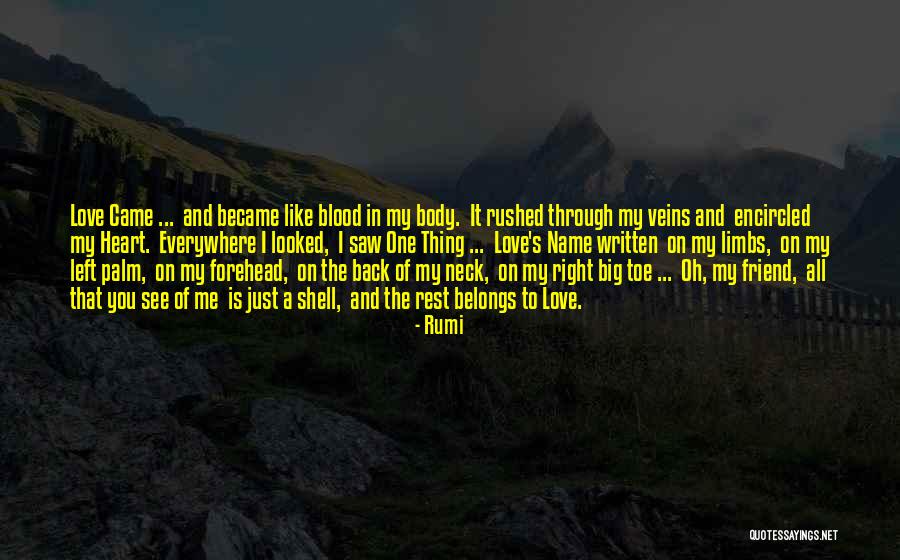 Love Came ...
and became like blood in my body.
It rushed through my veins and
encircled my Heart.
Everywhere I looked,
I saw One Thing ...
Love's Name written
on my limbs,
on my left palm,
on my forehead,
on the back of my neck,
on my right big toe ...
Oh, my friend,
all that you see of me
is just a shell,
and the rest belongs to Love. — Rumi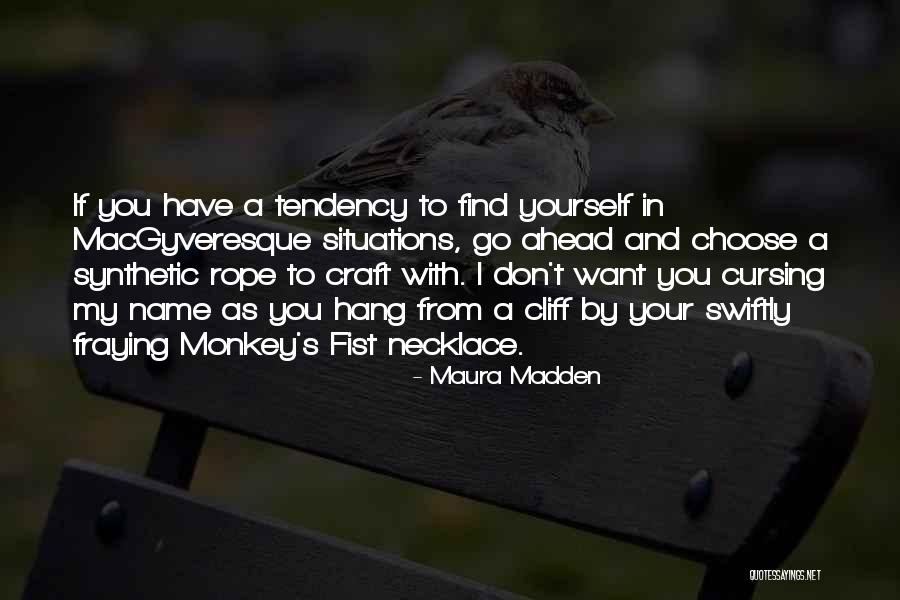 If you have a tendency to find yourself in MacGyveresque situations, go ahead and choose a synthetic rope to craft with. I don't want you cursing my name as you hang from a cliff by your swiftly fraying Monkey's Fist necklace. — Maura Madden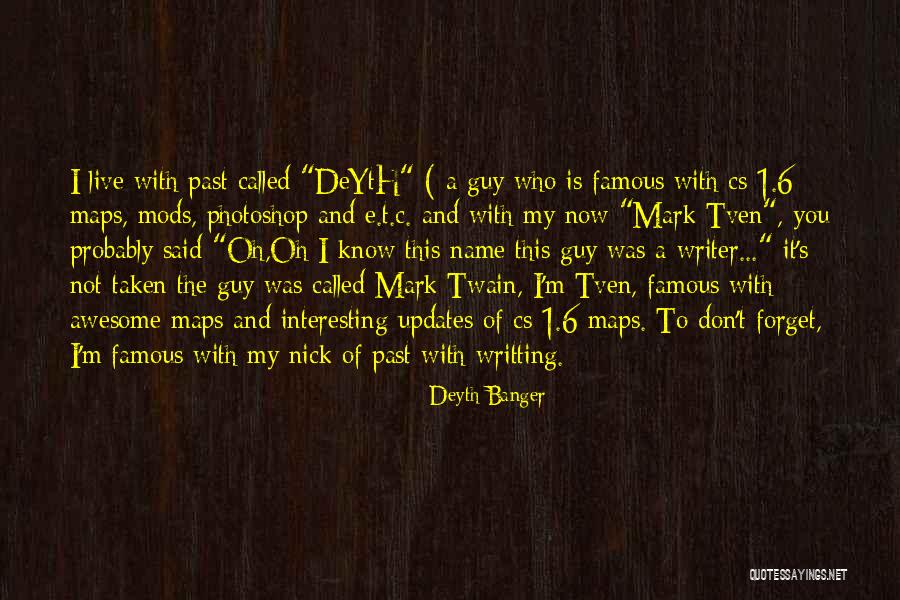 I live with past called "DeYtH" ( a guy who is famous with cs 1.6 maps, mods, photoshop and e.t.c. and with my now "Mark Tven", you probably said "Oh,Oh I know this name this guy was a writer..." it's not taken the guy was called Mark Twain, I'm Tven, famous with awesome maps and interesting updates of cs 1.6 maps. To don't forget, I'm famous with my nick of past with writting. — Deyth Banger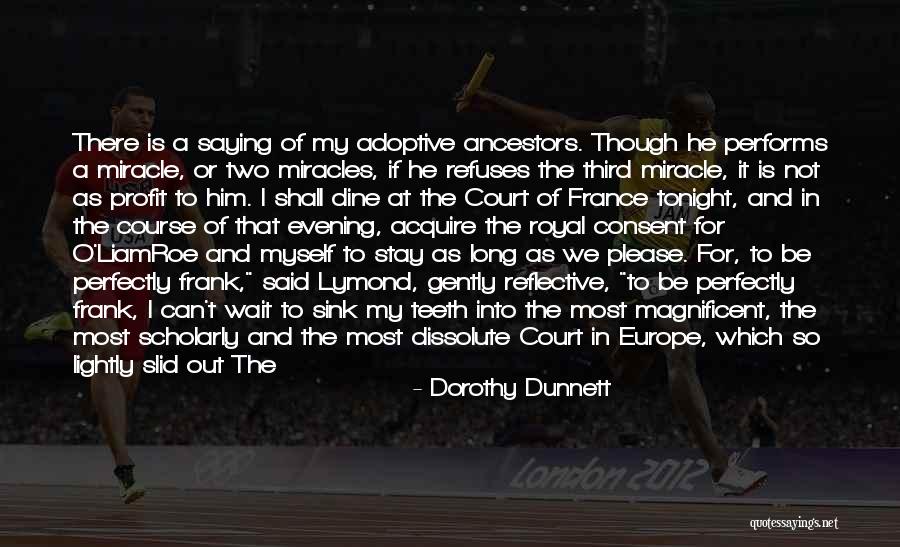 There is a saying of my adoptive ancestors. Though he performs a miracle, or two miracles, if he refuses the third miracle, it is not as profit to him. I shall dine at the Court of France tonight, and in the course of that evening, acquire the royal consent for O'LiamRoe and myself to stay as long as we please. For, to be perfectly frank," said Lymond, gently reflective, "to be perfectly frank, I can't wait to sink my teeth into the most magnificent, the most scholarly and the most dissolute Court in Europe, which so lightly slid out The O'LiamRoe, Chief of the Name, on his kneecaps and whiskers. — Dorothy Dunnett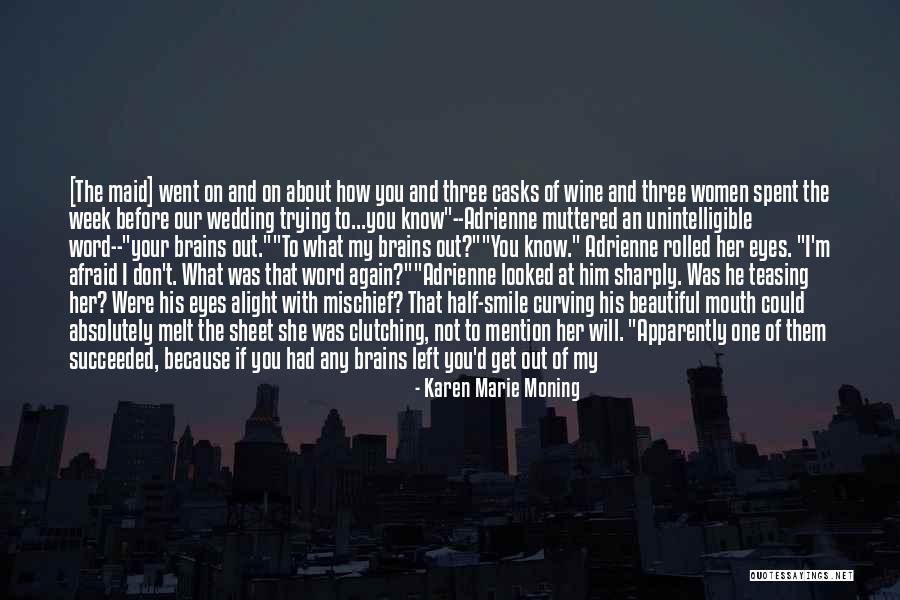 [The maid] went on and on about how you and three casks of wine and three women spent the week before our wedding trying to...you know"--Adrienne muttered an unintelligible word--"your brains out."
"To what my brains out?"
"You know." Adrienne rolled her eyes.
"I'm afraid I don't. What was that word again?"
"Adrienne looked at him sharply. Was he teasing her? Were his eyes alight with mischief? That half-smile curving his beautiful mouth could absolutely melt the sheet she was clutching, not to mention her will. "Apparently one of them succeeded, because if you had any brains left you'd get out of my sight now," she snapped.
"It wasn't three." Hawk swallowed a laugh.
"No?"
"It was five."
"Adrienne's jaw clenched. She held her fingers up again. "Fourth--this will be a marriage in name only. Period."
"Casks of wine, I meant."
"You are not funny. — Karen Marie Moning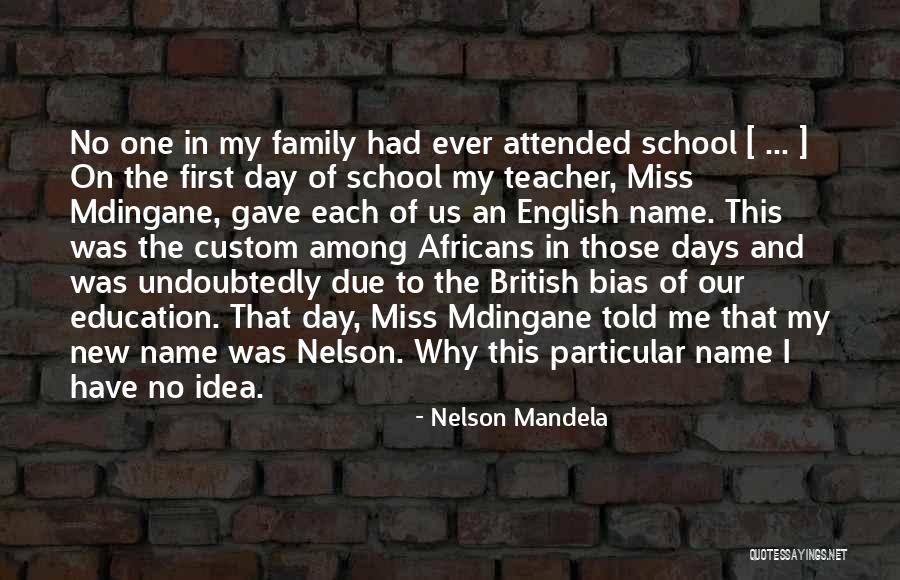 No one in my family had ever attended school [ ... ] On the first day of school my teacher, Miss Mdingane, gave each of us an English name. This was the custom among Africans in those days and was undoubtedly due to the British bias of our education. That day, Miss Mdingane told me that my new name was Nelson. Why this particular name I have no idea. — Nelson Mandela
If I asked you to do something for me, I don't suppose you'd listen?" When he had my attention, he continued, "I'm going to take you home. Try to forget tonight happened. Try to act normal, especially around Hank. Don't mention my name."
By way of an answer, I shot him a black look and swung out of the Tahoe. He followed suit, coming around to my side.
"What kind of answer is that?" He asked, but his voice wasn't nearly so gruff. — Becca Fitzpatrick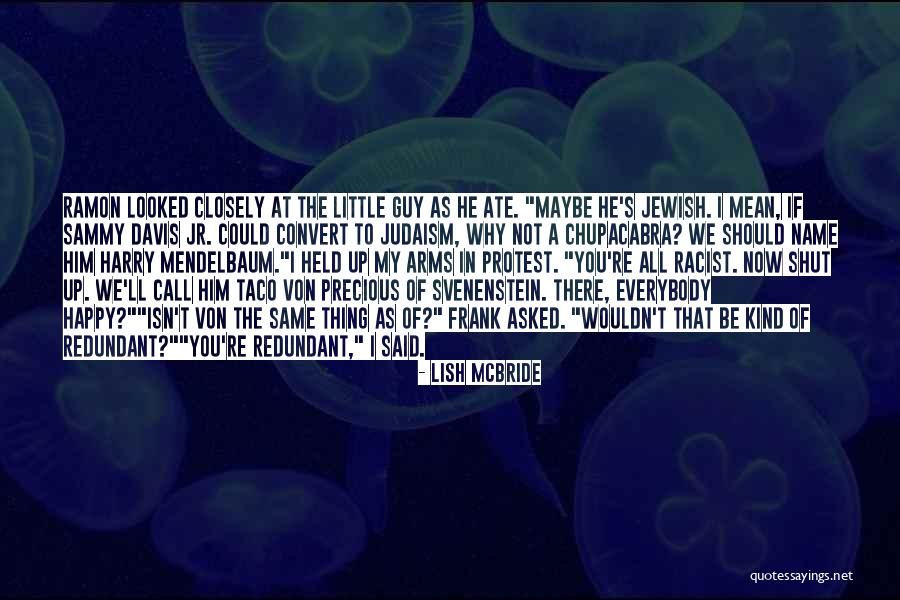 Ramon looked closely at the little guy as he ate. "Maybe he's Jewish. I mean, if Sammy Davis Jr. could convert to Judaism, why not a chupacabra? We should name him Harry Mendelbaum."
I held up my arms in protest. "You're all racist. Now shut up. We'll call him Taco von Precious of Svenenstein. There, everybody happy?"
"Isn't von the same thing as of?" Frank asked. "Wouldn't that be kind of redundant?"
"You're redundant," I said. — Lish McBride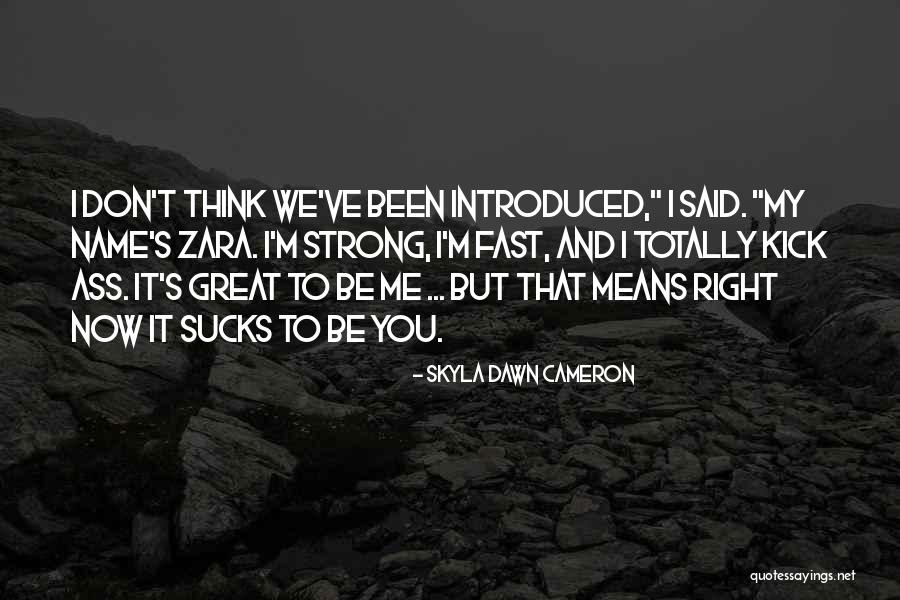 I don't think we've been introduced," I said. "My name's Zara. I'm strong, I'm fast, and I totally kick ass. It's great to be me ... but that means right now it sucks to be you. — Skyla Dawn Cameron