Mother Lioness Quotes & Sayings
Enjoy reading and share 7 famous quotes about Mother Lioness with everyone.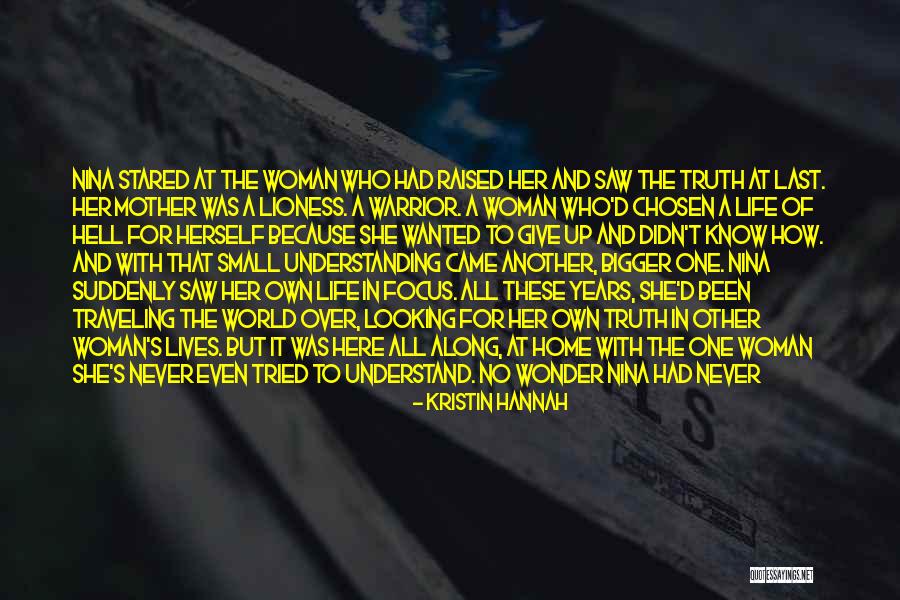 Nina stared at the woman who had raised her and saw the truth at last.
Her mother was a lioness. A warrior. A woman who'd chosen a life of hell for herself because she wanted to give up and didn't know how.
And with that small understanding came another, bigger one. Nina suddenly saw her own life in focus. All these years, she'd been traveling the world over, looking for her own truth in other woman's lives.
But it was here all along, at home with the one woman she's never even tried to understand. No wonder Nina had never felt finished, never wanted to publish her photographs of the woman. Her quest had always been leading up to this moment, this understanding. She's been hiding behind the camera, looking through the glass, trying to find herself. But how could she? How could any woman know her own story until she knew her mother's? — Kristin Hannah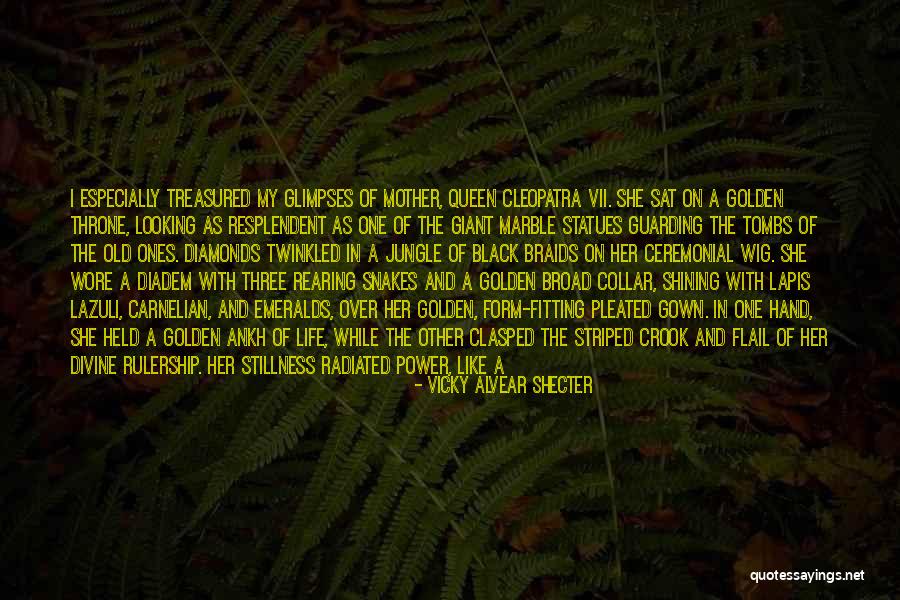 I especially treasured my glimpses of Mother, Queen Cleopatra VII. She sat on a golden throne, looking as resplendent as one of the giant marble statues guarding the tombs of the Old Ones. Diamonds twinkled in a jungle of black braids on her ceremonial wig. She wore a diadem with three rearing snakes and a golden broad collar, shining with lapis lazuli, carnelian, and emeralds, over her golden, form-fitting pleated gown. In one hand, she held a golden ankh of life, while the other clasped the striped crook and flail of her divine rulership. Her stillness radiated power, like a lioness pausing before the pounce. It left me breathless with awe. — Vicky Alvear Shecter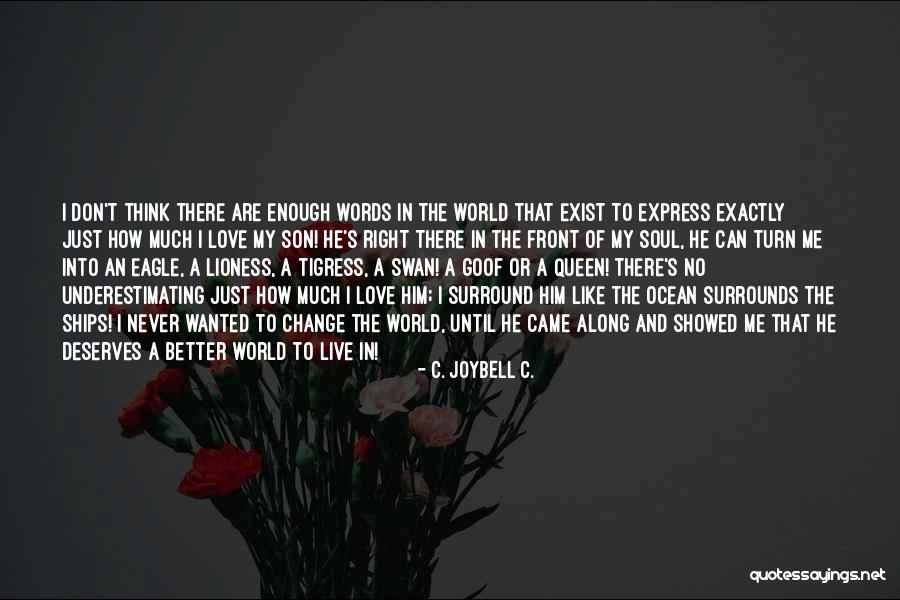 I don't think there are enough words in the world that exist to express exactly just how much I love my son! He's right there in the front of my soul, he can turn me into an eagle, a lioness, a tigress, a swan! A goof or a queen! There's no underestimating just how much I love him; I surround him like the ocean surrounds the ships! I never wanted to change the world, until he came along and showed me that he deserves a better world to live in! — C. JoyBell C.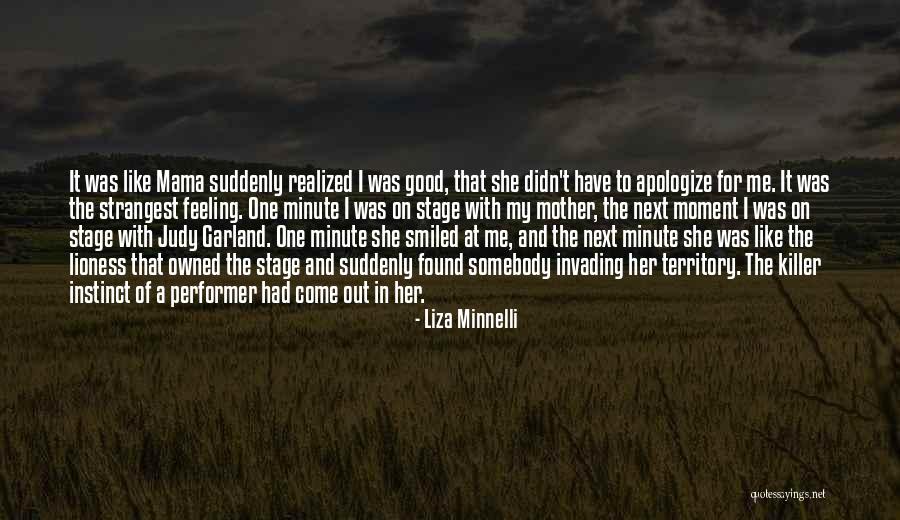 It was like Mama suddenly realized I was good, that she didn't have to apologize for me. It was the strangest feeling. One minute I was on stage with my mother, the next moment I was on stage with Judy Garland. One minute she smiled at me, and the next minute she was like the lioness that owned the stage and suddenly found somebody invading her territory. The killer instinct of a performer had come out in her. — Liza Minnelli
There never was a woman like her. She was gentle as a dove and brave as a lioness ... The memory of my mother and her teachings were, after all, the only capital I had to start life with, and on that capital I have made my way. — Andrew Jackson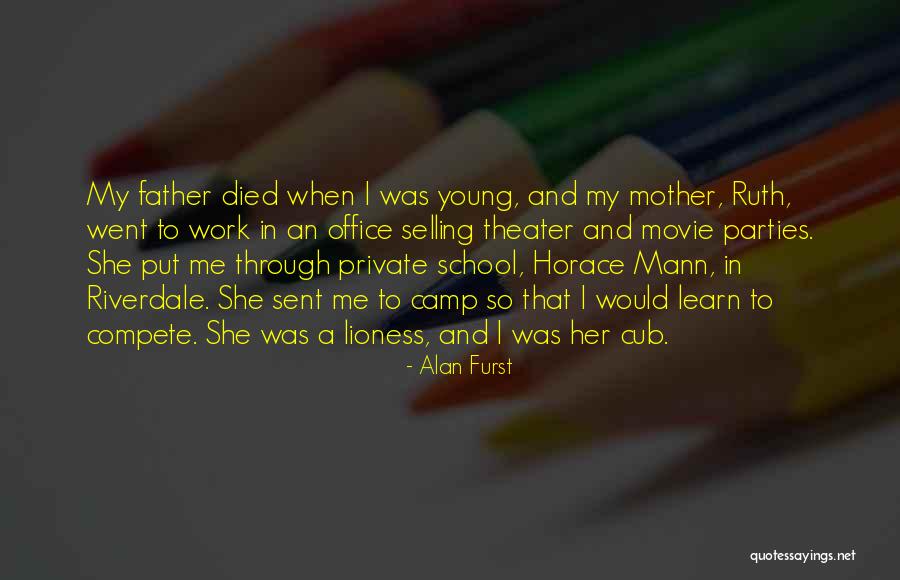 My father died when I was young, and my mother, Ruth, went to work in an office selling theater and movie parties. She put me through private school, Horace Mann, in Riverdale. She sent me to camp so that I would learn to compete. She was a lioness, and I was her cub. — Alan Furst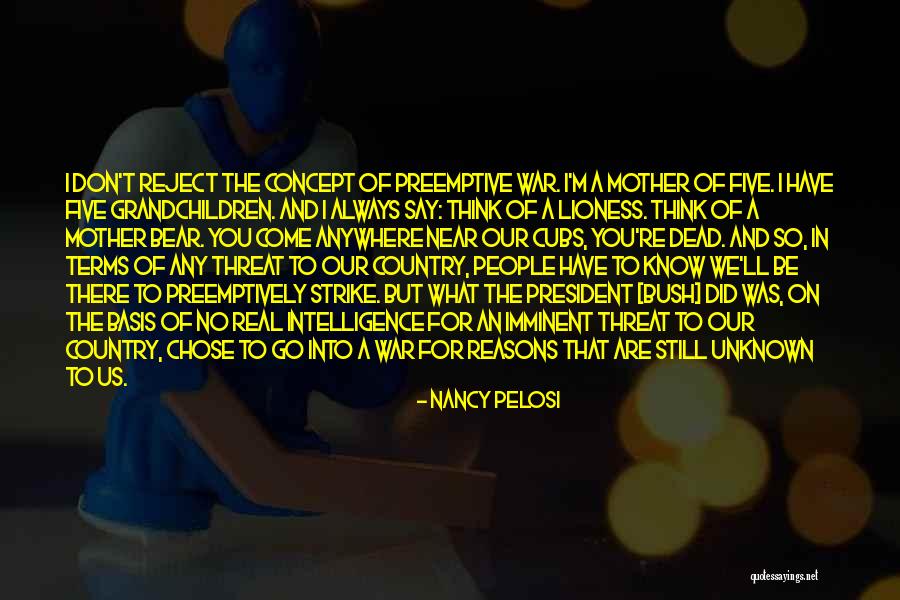 I don't reject the concept of preemptive war. I'm a mother of five. I have five grandchildren. And I always say: Think of a lioness. Think of a mother bear. You come anywhere near our cubs, you're dead. And so, in terms of any threat to our country, people have to know we'll be there to preemptively strike. But what the president [Bush] did was, on the basis of no real intelligence for an imminent threat to our country, chose to go into a war for reasons that are still unknown to us. — Nancy Pelosi