Quotes & Sayings About Molding A Child
Enjoy reading and share 4 famous quotes about Molding A Child with everyone.
Top Molding A Child Quotes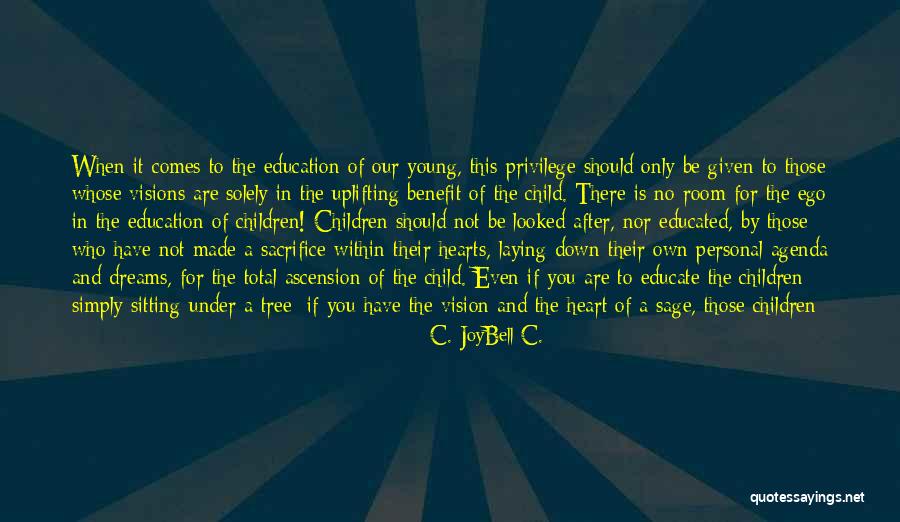 When it comes to the education of our young, this privilege should only be given to those whose visions are solely in the uplifting benefit of the child. There is no room for the ego in the education of children! Children should not be looked after, nor educated, by those who have not made a sacrifice within their hearts, laying down their own personal agenda and dreams, for the total ascension of the child. Even if you are to educate the children simply sitting under a tree; if you have the vision and the heart of a sage, those children will grow to be mighty men and women under your watch! And even if you wine and dine the children, putting them up in a palace; if you do not have the vision and the selfless heart of a sage, all you do is in utter vanity! — C. JoyBell C.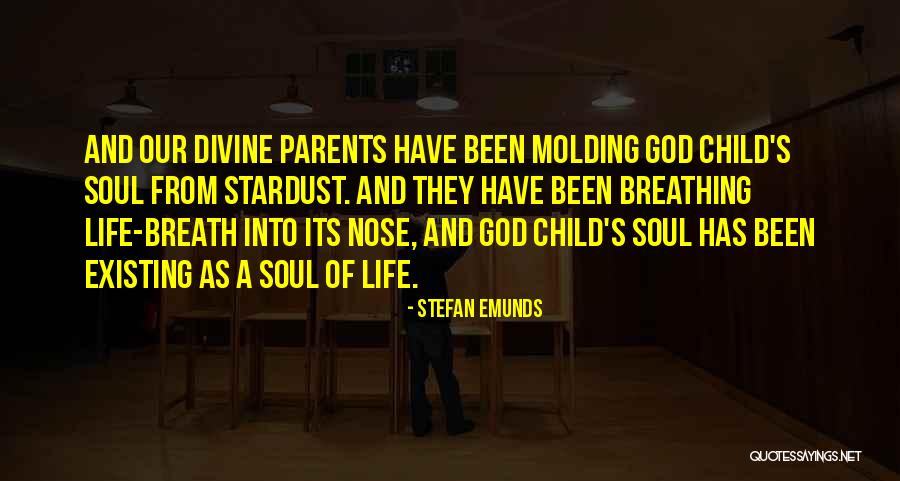 And our Divine Parents have been molding God Child's soul from stardust. And They have been breathing life-breath into its nose, and God Child's soul has been existing as a Soul of Life. — Stefan Emunds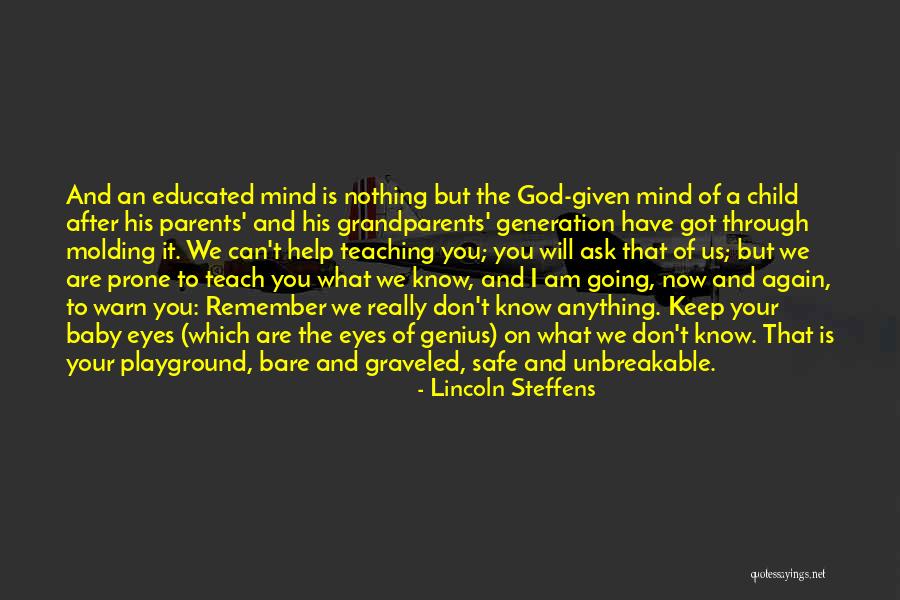 And an educated mind is nothing but the God-given mind of a child after his parents' and his grandparents' generation have got through molding it. We can't help teaching you; you will ask that of us; but we are prone to teach you what we know, and I am going, now and again, to warn you:
Remember we really don't know anything. Keep your baby eyes (which are the eyes of genius) on what we don't know. That is your playground, bare and graveled, safe and unbreakable. — Lincoln Steffens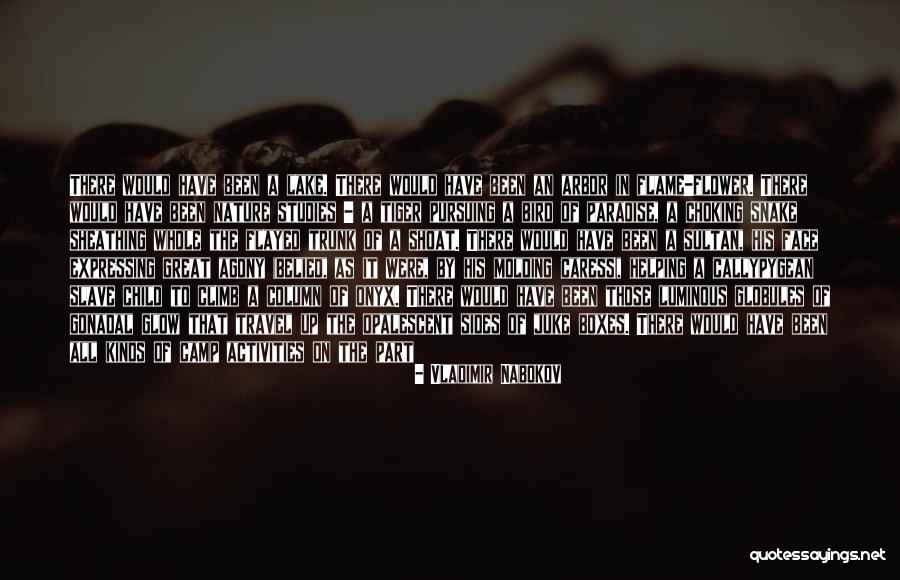 There would have been a lake. There would have been an arbor in flame-flower. There would have been nature studies - a tiger pursuing a bird of paradise, a choking snake sheathing whole the flayed trunk of a shoat. There would have been a sultan, his face expressing great agony (belied, as it were, by his molding caress), helping a callypygean slave child to climb a column of onyx. There would have been those luminous globules of gonadal glow that travel up the opalescent sides of juke boxes. There would have been all kinds of camp activities on the part of the intermediate group, Canoeing, Coranting, Combing Curls in the lakeside sun. There would have been poplars, apples, a suburban Sunday. There would have been a fire opal dissolving within a ripple-ringed pool, a last throb, a last dab of color stinging red, smarting pink, a sigh, a wincing child. — Vladimir Nabokov