Mess Into A Message Quotes & Sayings
Enjoy reading and share 19 famous quotes about Mess Into A Message with everyone.
Top Mess Into A Message Quotes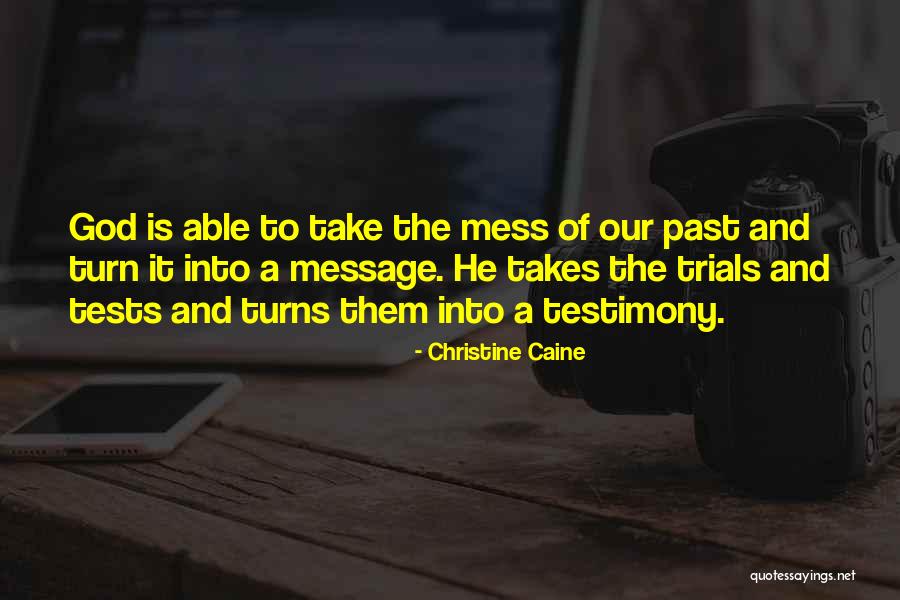 God is able to take the mess of our past and turn it into a message. He takes the trials and tests and turns them into a testimony. — Christine Caine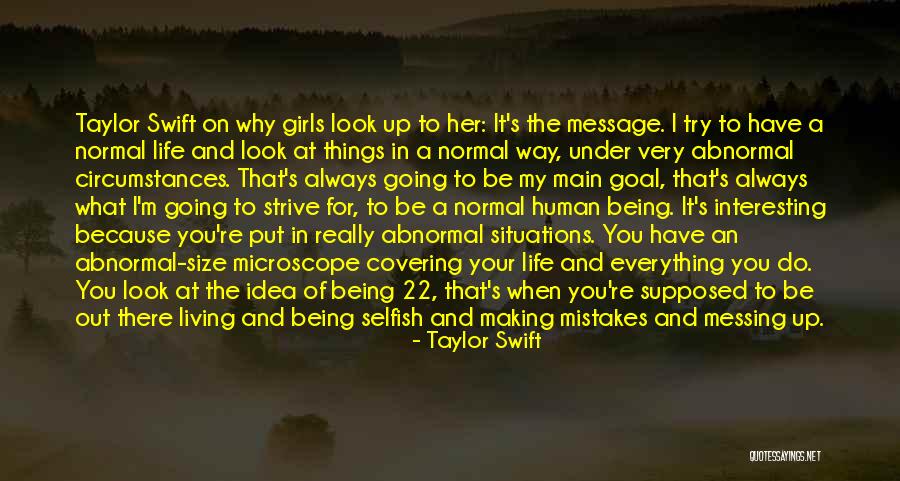 Taylor Swift on why girls look up to her:
It's the message. I try to have a normal life and look at things in a normal way, under very abnormal circumstances. That's always going to be my main goal, that's always what I'm going to strive for, to be a normal human being. It's interesting because you're put in really abnormal situations. You have an abnormal-size microscope covering your life and everything you do. You look at the idea of being 22, that's when you're supposed to be out there living and being selfish and making mistakes and messing up. If I mess up once, it's a headline everywhere. — Taylor Swift
Just an observation: it is impossible to be both grateful and depressed. Those with a grateful mindset tend to see the message in the mess. And even though life may knock them down, the grateful find reasons, if even small ones, to get up. — Steve Maraboli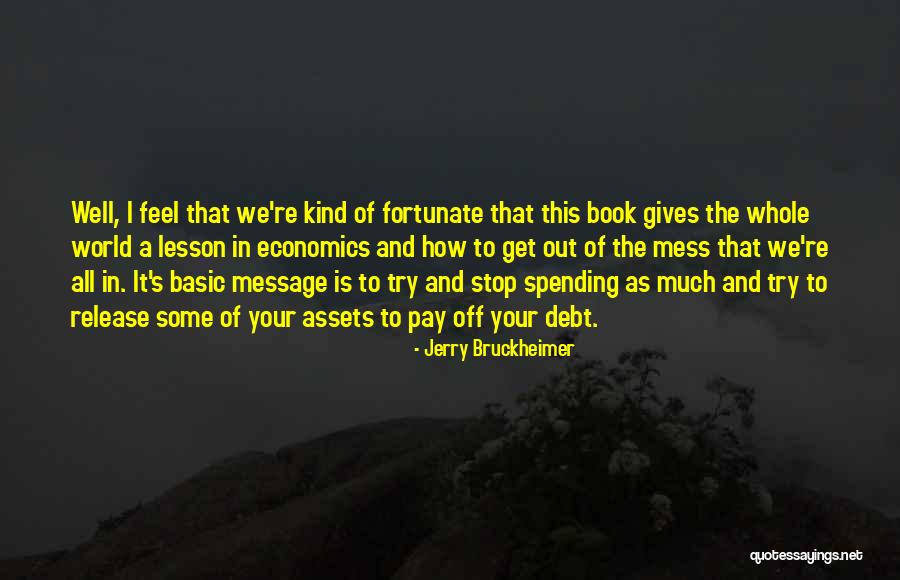 Well, I feel that we're kind of fortunate that this book gives the whole world a lesson in economics and how to get out of the mess that we're all in. It's basic message is to try and stop spending as much and try to release some of your assets to pay off your debt. — Jerry Bruckheimer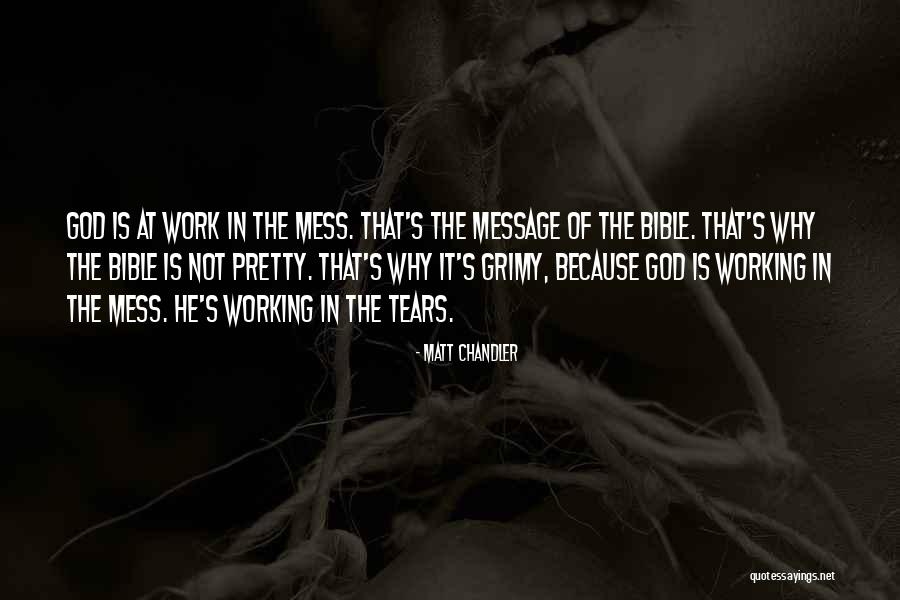 God is at work in the mess. That's the message of the Bible. That's why the Bible is not pretty. That's why it's grimy, because God is working in the mess. He's working in the tears. — Matt Chandler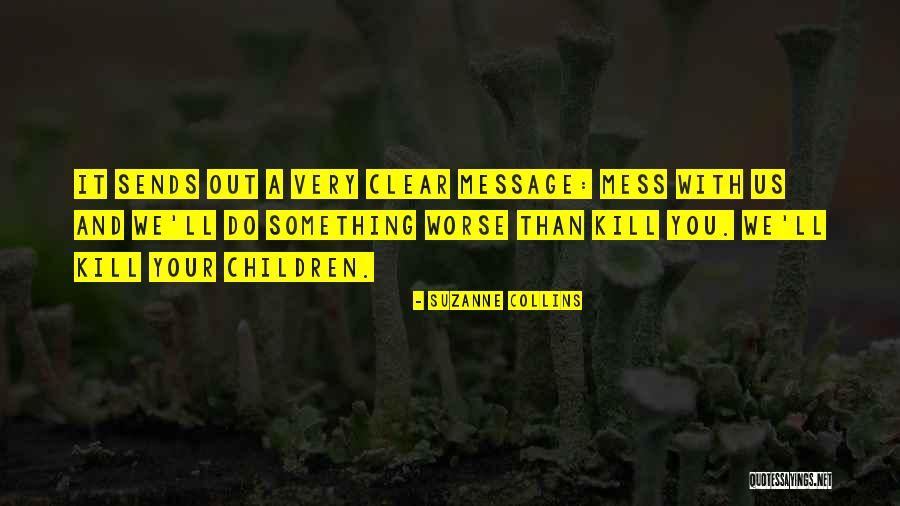 It sends out a very clear message: Mess with us and we'll do something worse than kill you. We'll kill your children. — Suzanne Collins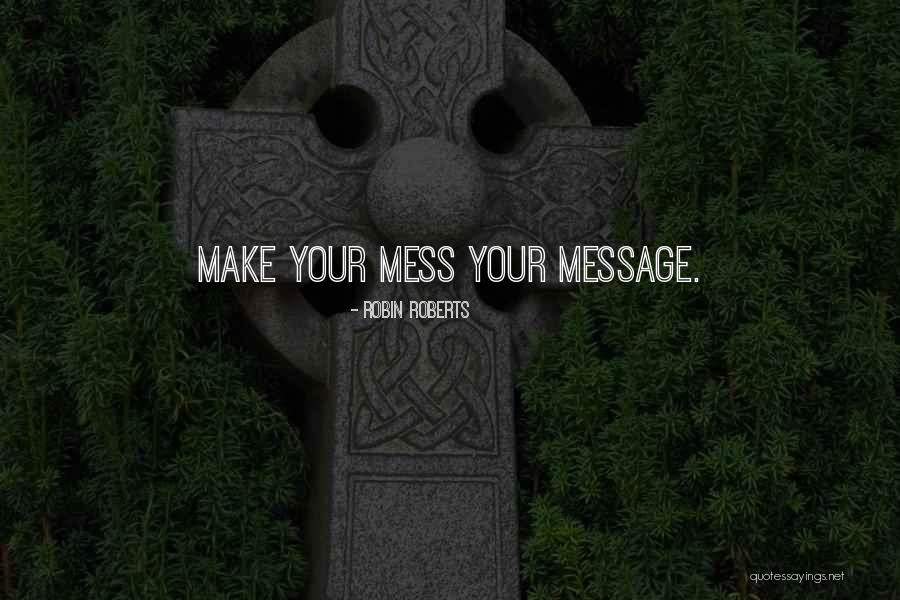 Make your mess your message. — Robin Roberts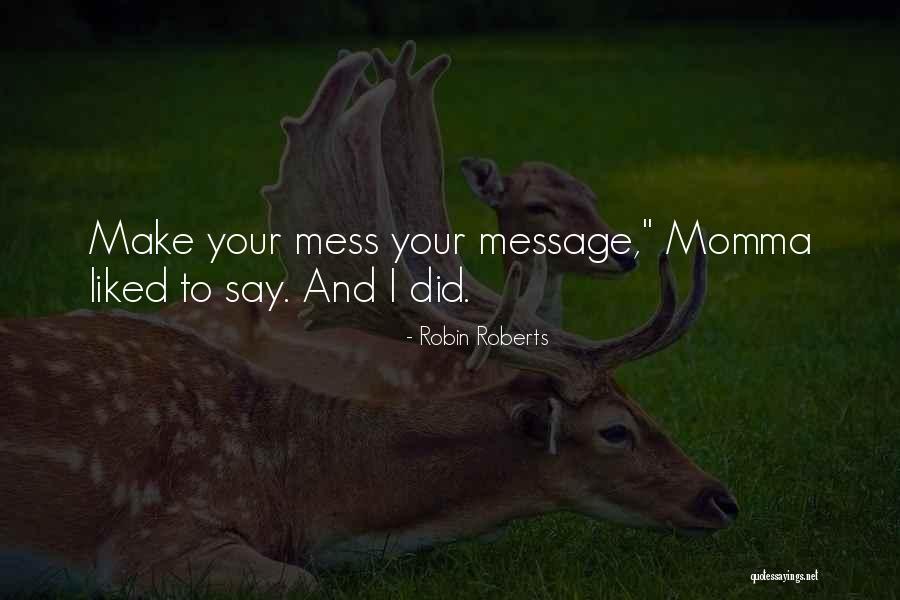 Make your mess your message," Momma liked to say. And I did. — Robin Roberts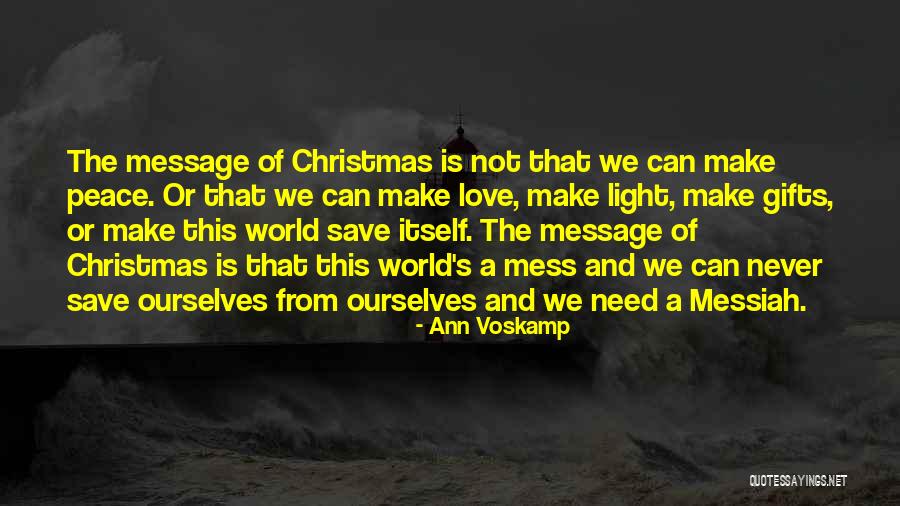 The message of Christmas is not that we can make peace. Or that we can make love, make light, make gifts, or make this world save itself. The message of Christmas is that this world's a mess and we can never save ourselves from ourselves and we need a Messiah. — Ann Voskamp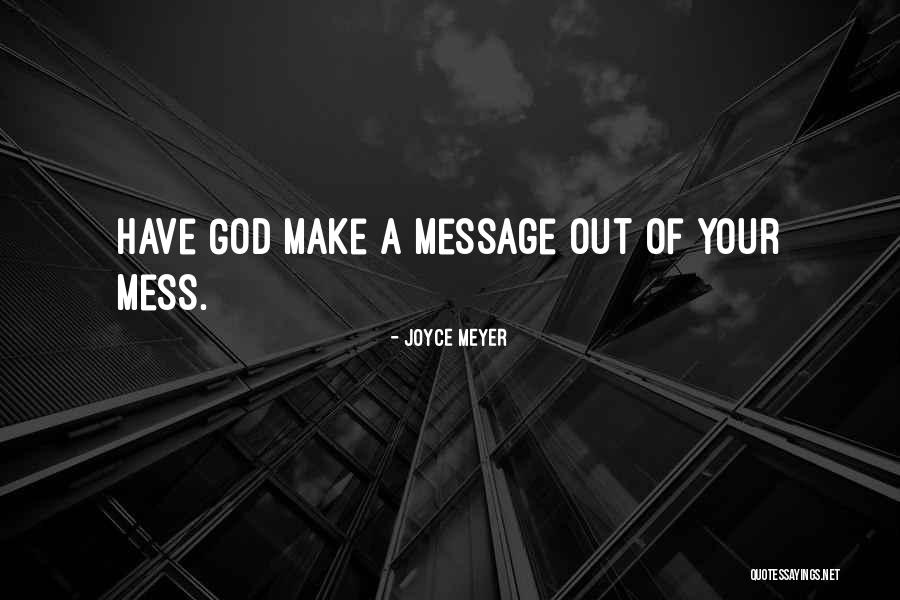 Have God make a message out of your mess. — Joyce Meyer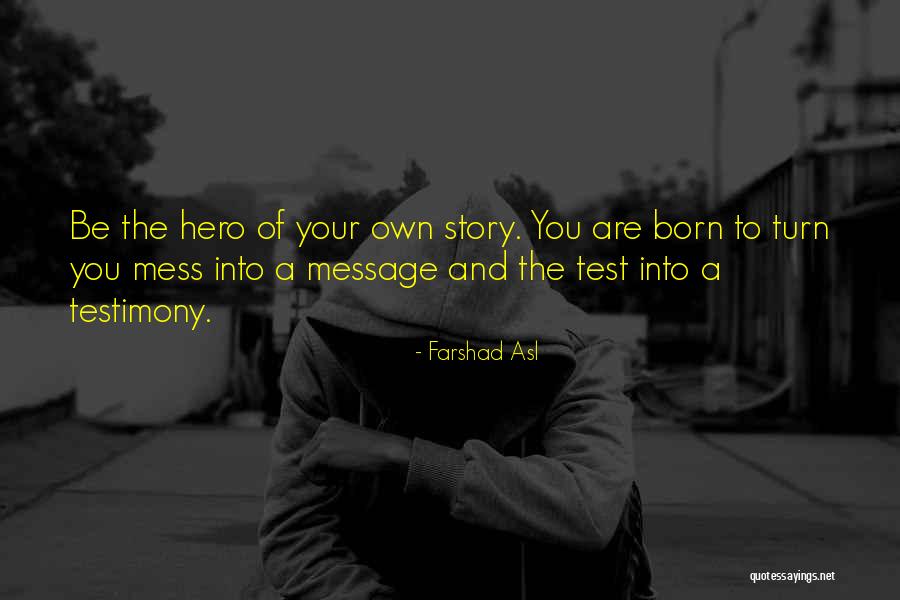 Be the hero of your own story. You are born to turn you mess into a message and the test into a testimony. — Farshad Asl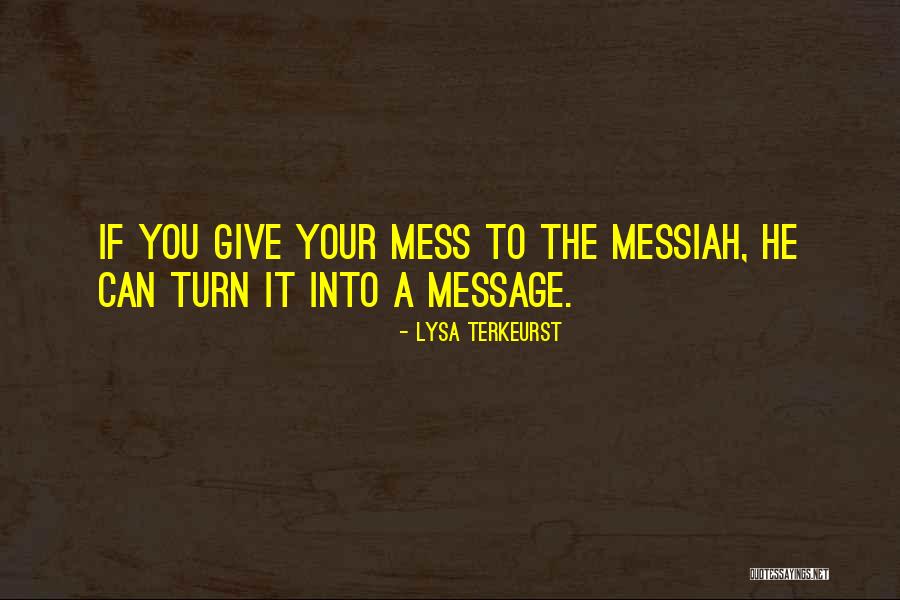 If you give your mess to the Messiah, He can turn it into a message. — Lysa TerKeurst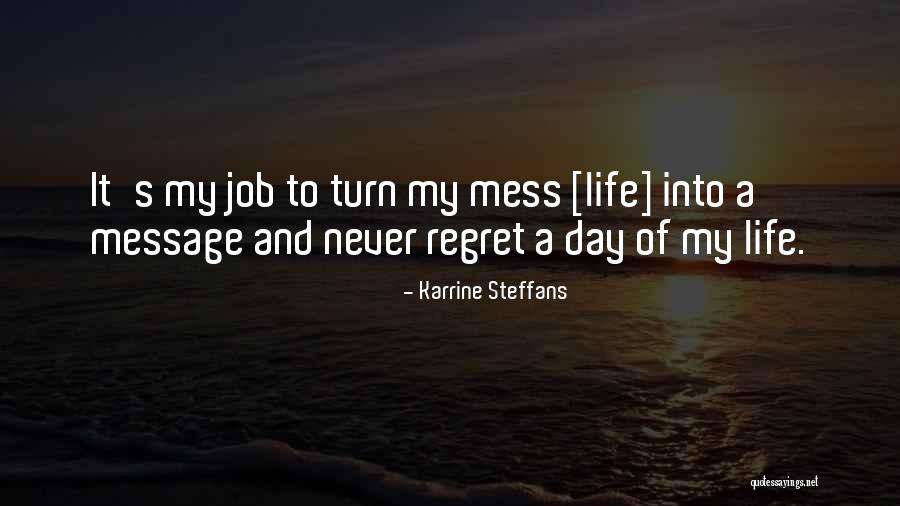 It's my job to turn my mess [life] into a message and never regret a day of my life. — Karrine Steffans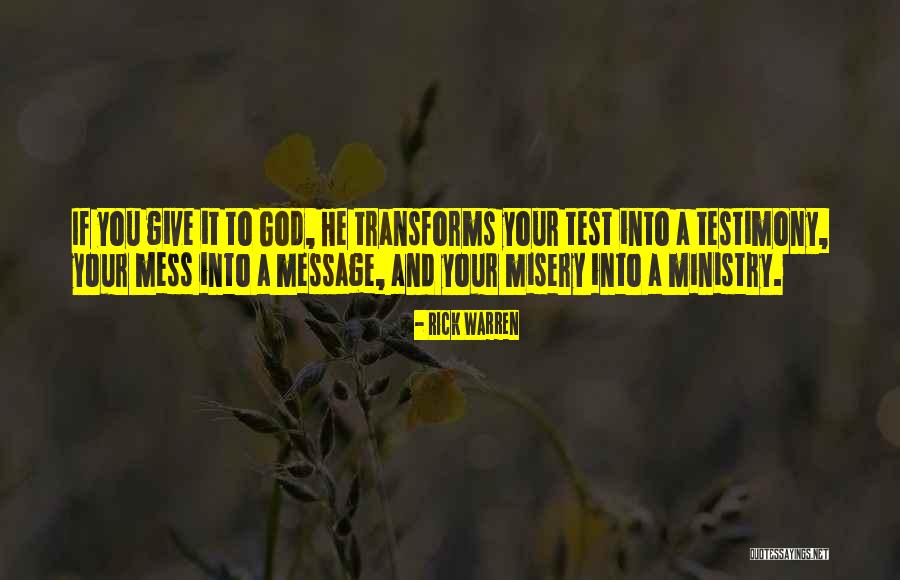 If you give it to God, He transforms your test into a testimony, your mess into a message, and your misery into a ministry. — Rick Warren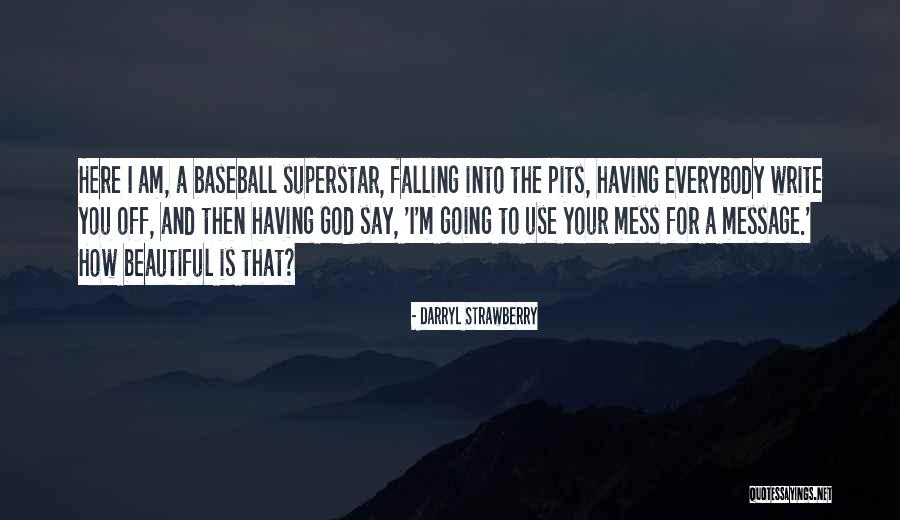 Here I am, a baseball superstar, falling into the pits, having everybody write you off, and then having God say, 'I'm going to use your mess for a message.' How beautiful is that? — Darryl Strawberry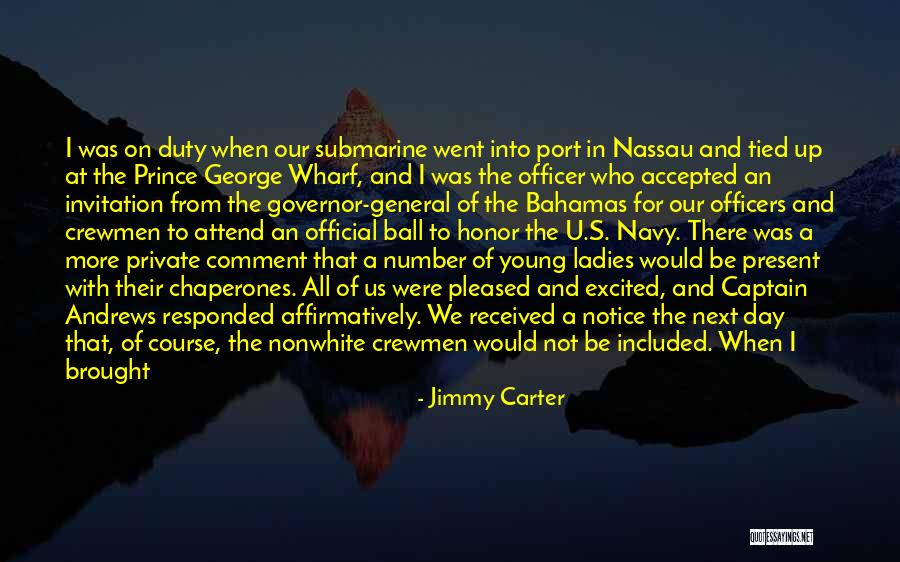 I was on duty when our submarine went into port in Nassau and tied up at the Prince George Wharf, and I was the officer who accepted an invitation from the governor-general of the Bahamas for our officers and crewmen to attend an official ball to honor the U.S. Navy. There was a more private comment that a number of young ladies would be present with their chaperones. All of us were pleased and excited, and Captain Andrews responded affirmatively. We received a notice the next day that, of course, the nonwhite crewmen would not be included. When I brought this message to the captain, he had the crew assemble in the mess hall and asked for their guidance in drafting a response. After multiple expletives were censored from the message, we unanimously declined to participate. The decision by the crew of the K-1 was an indication of how equal racial treatment had been accepted - and relished. I was very proud of my ship. On leave — Jimmy Carter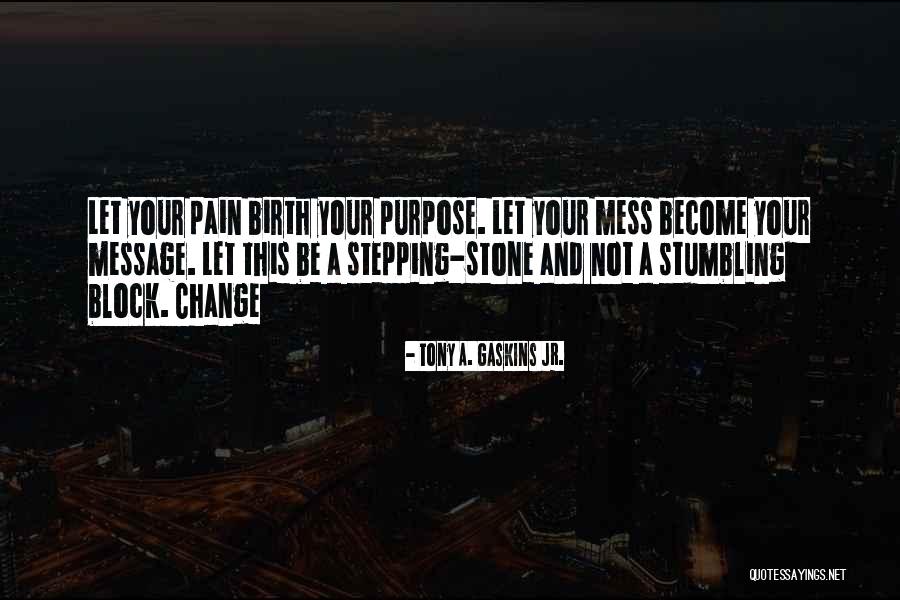 Let your pain birth your purpose. Let your mess become your message. Let this be a stepping-stone and not a stumbling block. Change — Tony A. Gaskins Jr.