Martin Luther Vocation Quotes & Sayings
Enjoy reading and share 6 famous quotes about Martin Luther Vocation with everyone.
Top Martin Luther Vocation Quotes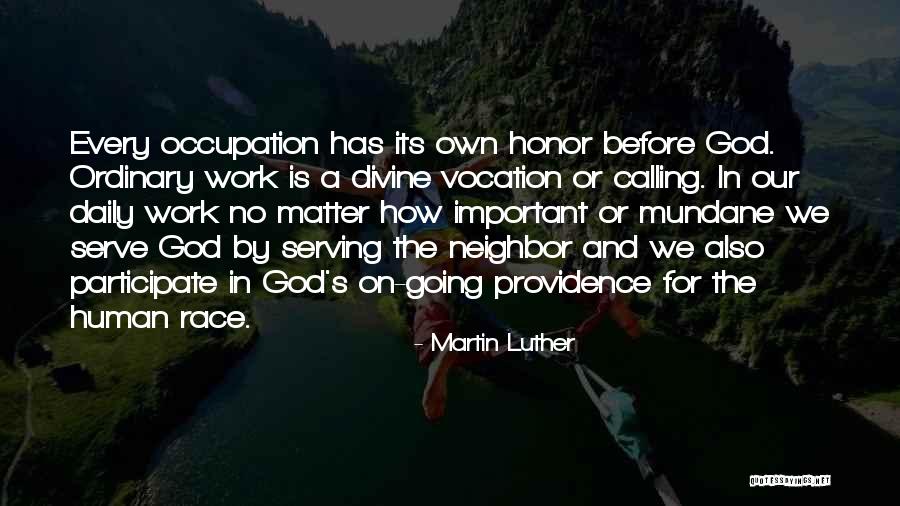 Every occupation has its own honor before God. Ordinary work is a divine vocation or calling. In our daily work no matter how important or mundane we serve God by serving the neighbor and we also participate in God's on-going providence for the human race. — Martin Luther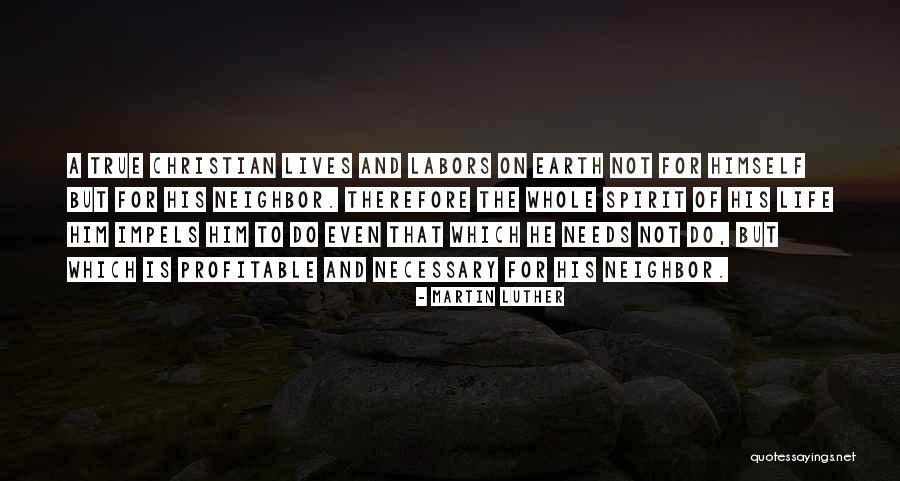 A true Christian lives and labors on earth not for himself but for his neighbor. Therefore the whole spirit of his life him impels him to do even that which he needs not do, but which is profitable and necessary for his neighbor. — Martin Luther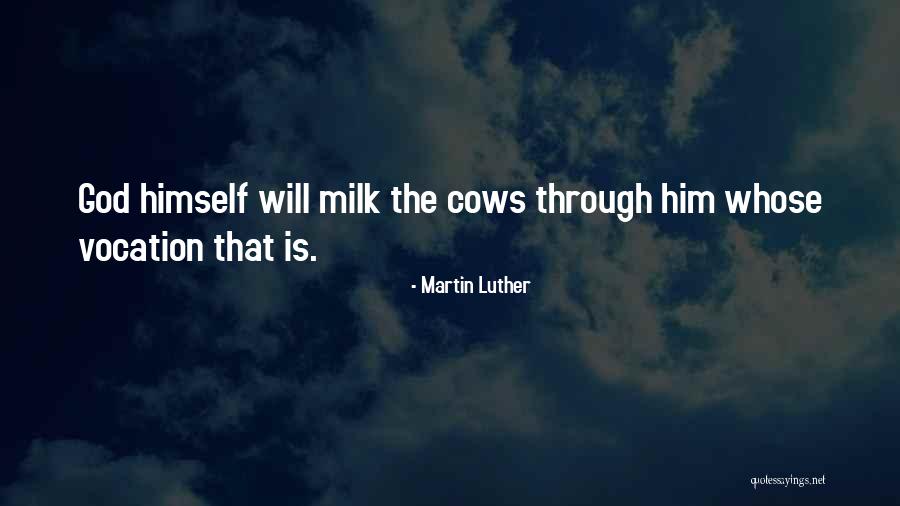 God himself will milk the cows through him whose vocation that is. — Martin Luther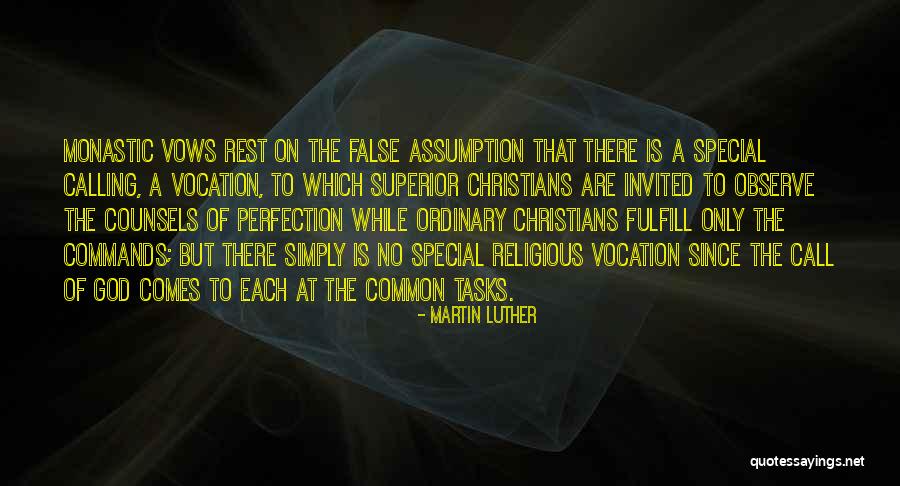 Monastic vows rest on the false assumption that there is a special calling, a vocation, to which superior Christians are invited to observe the counsels of perfection while ordinary Christians fulfill only the commands; but there simply is no special religious vocation since the call of God comes to each at the common tasks. — Martin Luther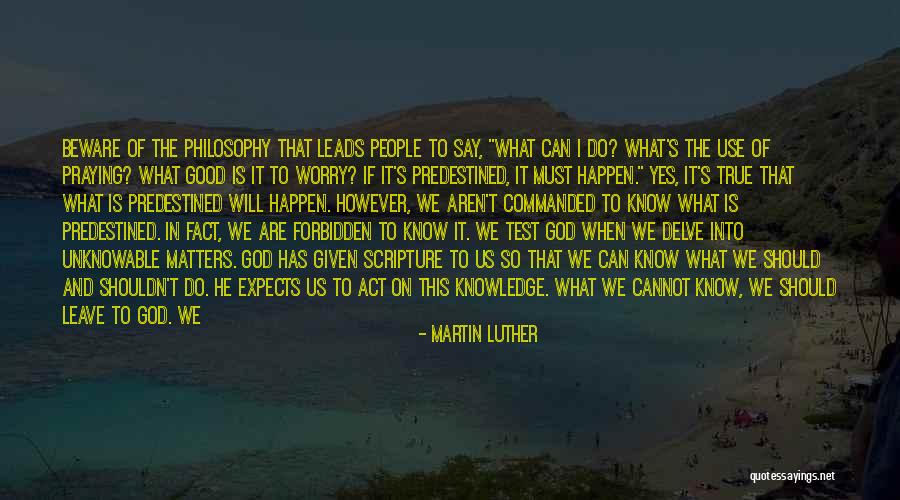 Beware of the philosophy that leads people to say, "What can I do? What's the use of praying? What good is it to worry? If it's predestined, it must happen." Yes, it's true that what is predestined will happen. However, we aren't commanded to know what is predestined. In fact, we are forbidden to know it. We test God when we delve into unknowable matters. God has given Scripture to us so that we can know what we should and shouldn't do. He expects us to act on this knowledge. What we cannot know, we should leave to God. We should stick to our responsibilities, vocation, and position in life. God and God alone knows what is predestined. You aren't supposed to know. — Martin Luther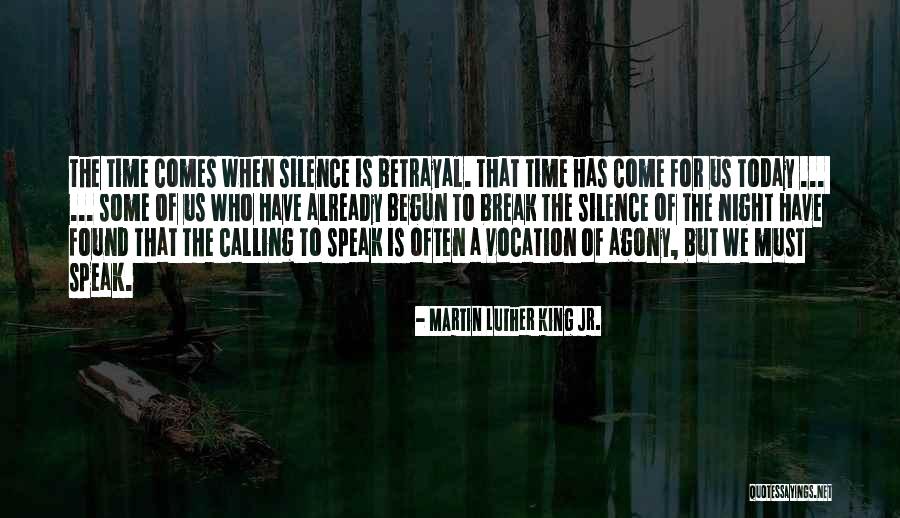 The time comes when silence is betrayal. That time has come for us today ...
... some of us who have already begun to break the silence of the night have found that the calling to speak is often a vocation of agony, but we must speak. — Martin Luther King Jr.