Quotes & Sayings About Making Your Own Mistakes And Learning From Them
Enjoy reading and share 30 famous quotes about Making Your Own Mistakes And Learning From Them with everyone.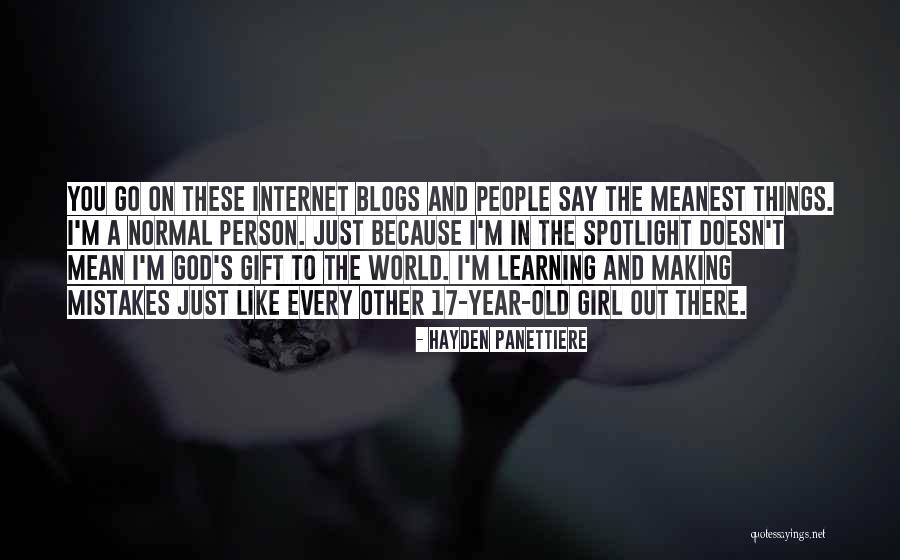 You go on these Internet blogs and people say the meanest things. I'm a normal person. Just because I'm in the spotlight doesn't mean I'm God's gift to the world. I'm learning and making mistakes just like every other 17-year-old girl out there. — Hayden Panettiere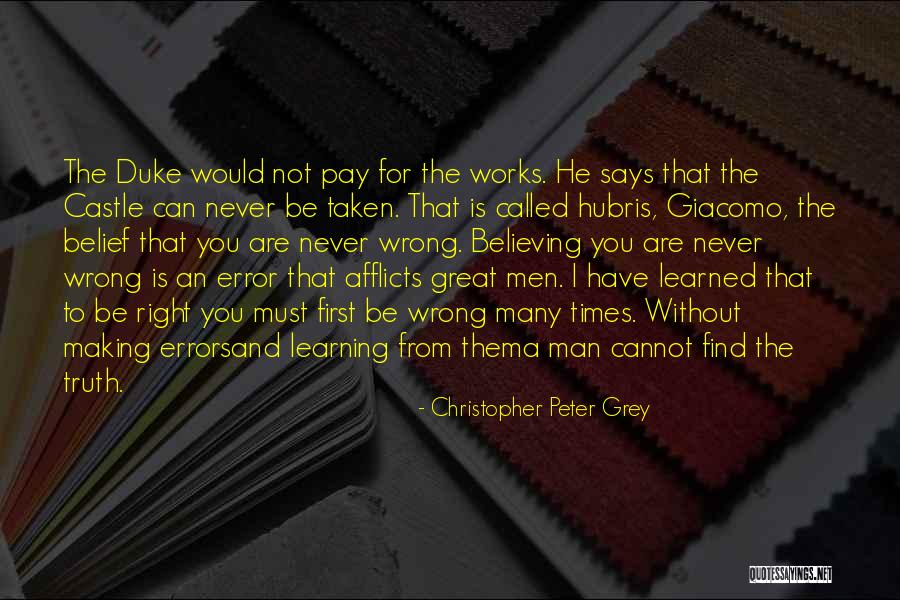 The Duke would not pay for the works. He says that the Castle can never be taken. That is called hubris, Giacomo, the belief that you are never wrong. Believing you are never wrong is an error that afflicts great men. I have learned that to be right you must first be wrong many times. Without making errors
and learning from them
a man cannot find the truth. — Christopher Peter Grey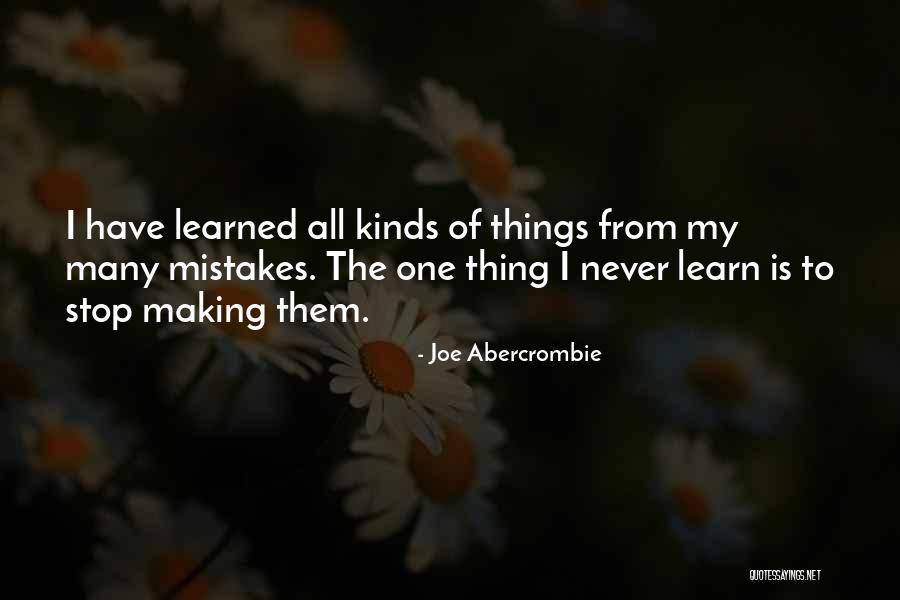 I have learned all kinds of things from my many mistakes. The one thing I never learn is to stop making them. — Joe Abercrombie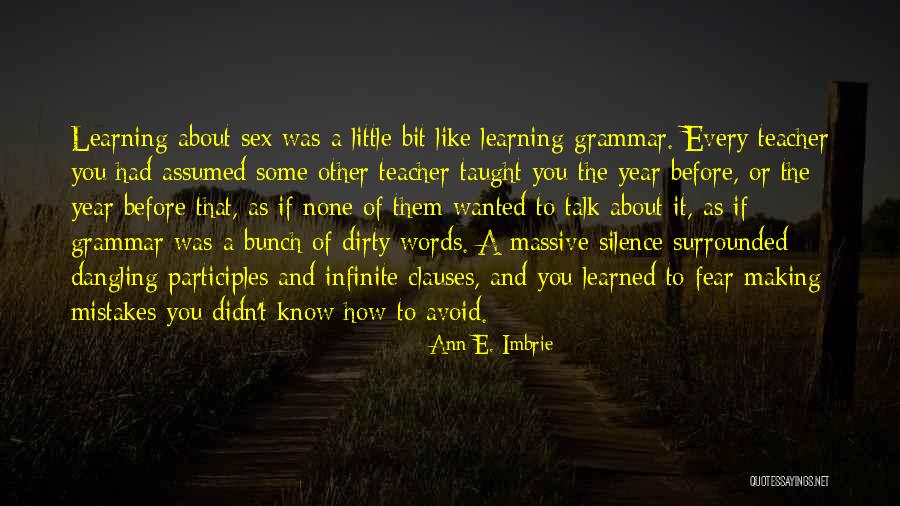 Learning about sex was a little bit like learning grammar. Every teacher you had assumed some other teacher taught you the year before, or the year before that, as if none of them wanted to talk about it, as if grammar was a bunch of dirty words. A massive silence surrounded dangling participles and infinite clauses, and you learned to fear making mistakes you didn't know how to avoid. — Ann E. Imbrie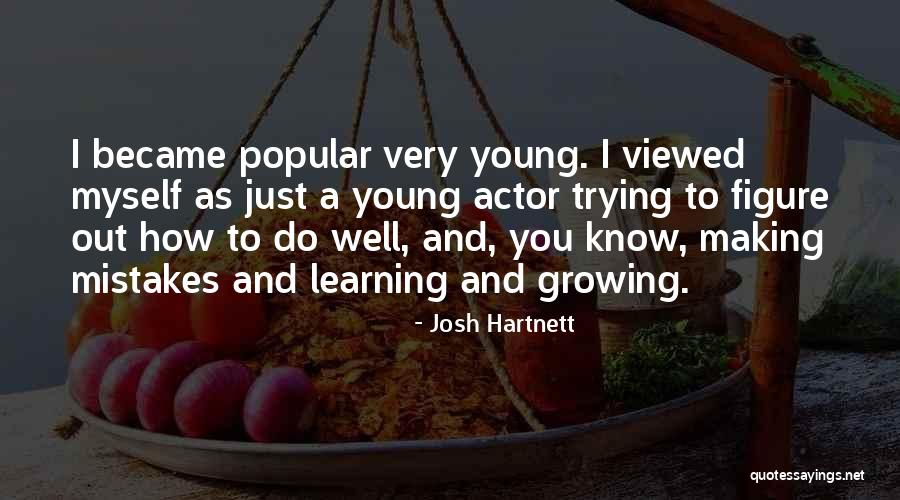 I became popular very young. I viewed myself as just a young actor trying to figure out how to do well, and, you know, making mistakes and learning and growing. — Josh Hartnett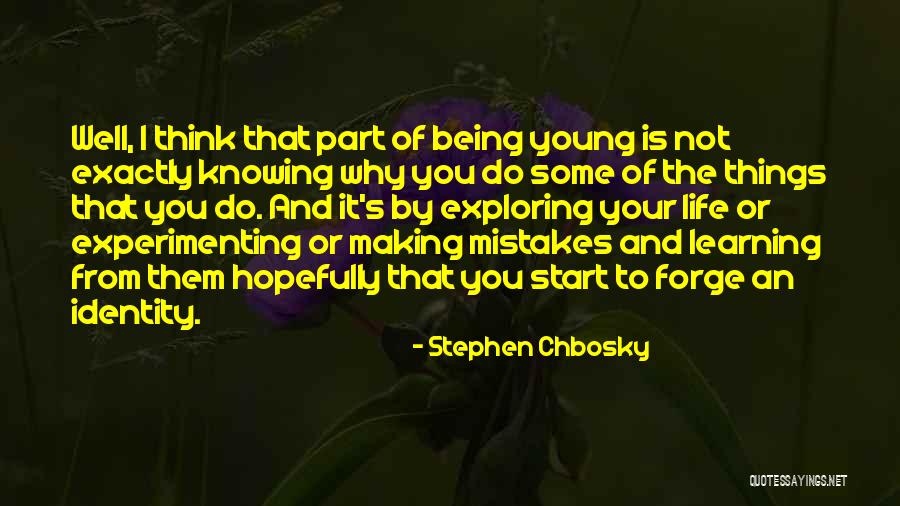 Well, I think that part of being young is not exactly knowing why you do some of the things that you do. And it's by exploring your life or experimenting or making mistakes and learning from them hopefully that you start to forge an identity. — Stephen Chbosky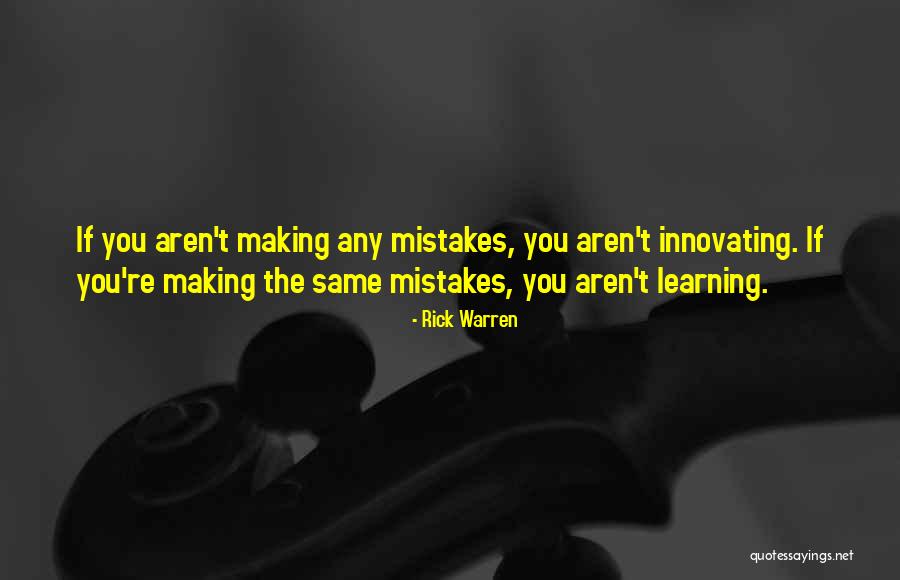 If you aren't making any mistakes, you aren't innovating. If you're making the same mistakes, you aren't learning. — Rick Warren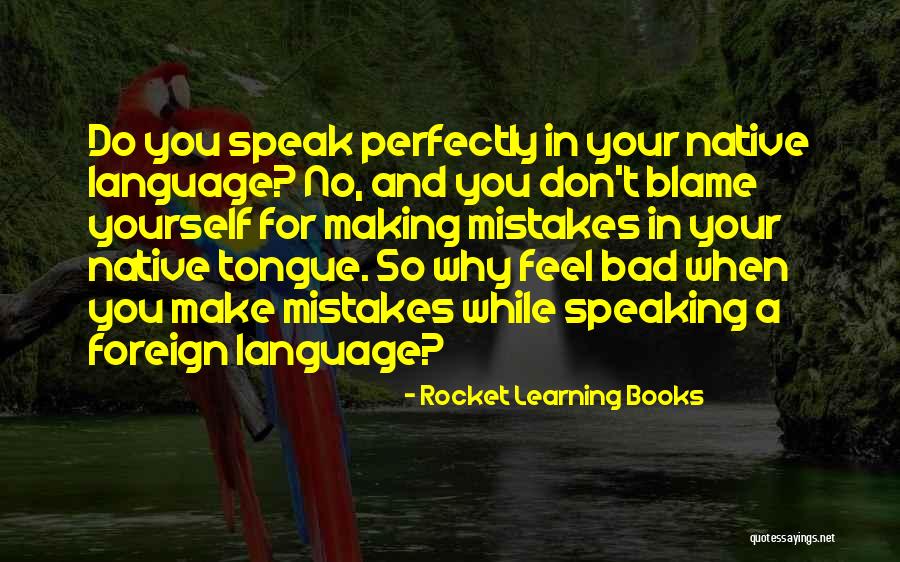 Do you speak perfectly in your native language? No, and you don't blame yourself for making mistakes in your native tongue. So why feel bad when you make mistakes while speaking a foreign language? — Rocket Learning Books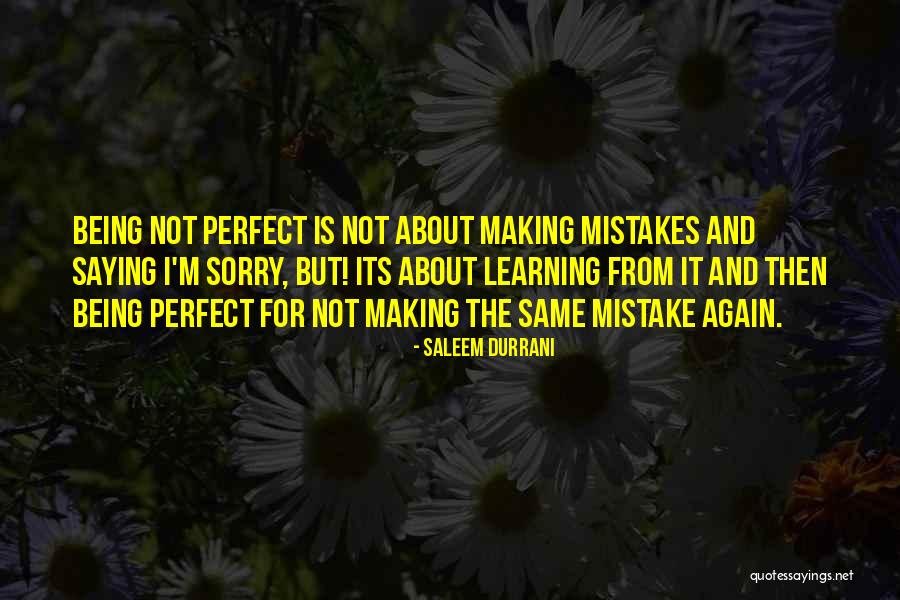 Being not perfect is not about making mistakes and saying I'm sorry, but! its about learning from it and then being perfect for not making the same mistake again. — Saleem Durrani
Generally, I like making my own mistakes and learning from them because that's what I think life is about. — Taylor Momsen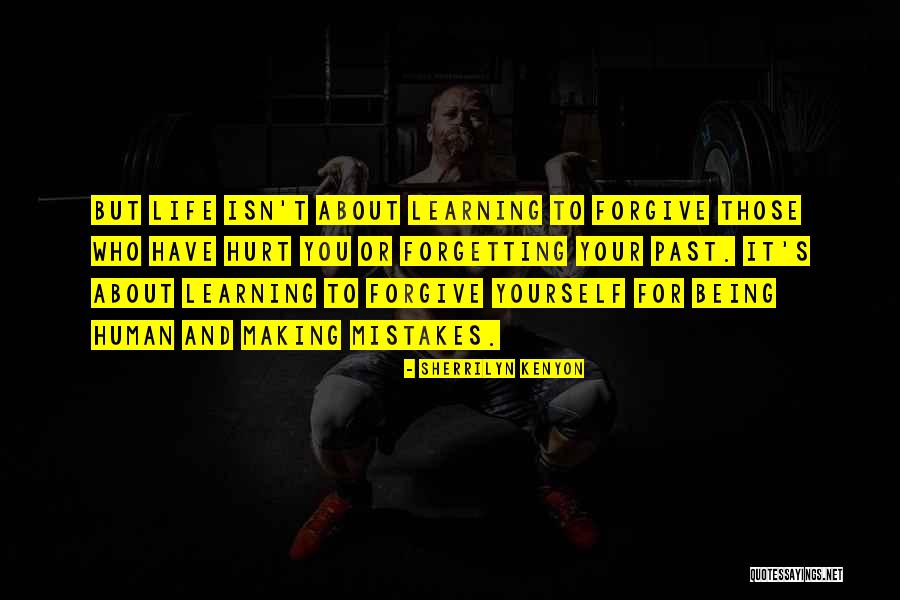 But life isn't about learning to forgive those who have hurt you or forgetting your past. It's about learning to forgive yourself for being human and making mistakes. — Sherrilyn Kenyon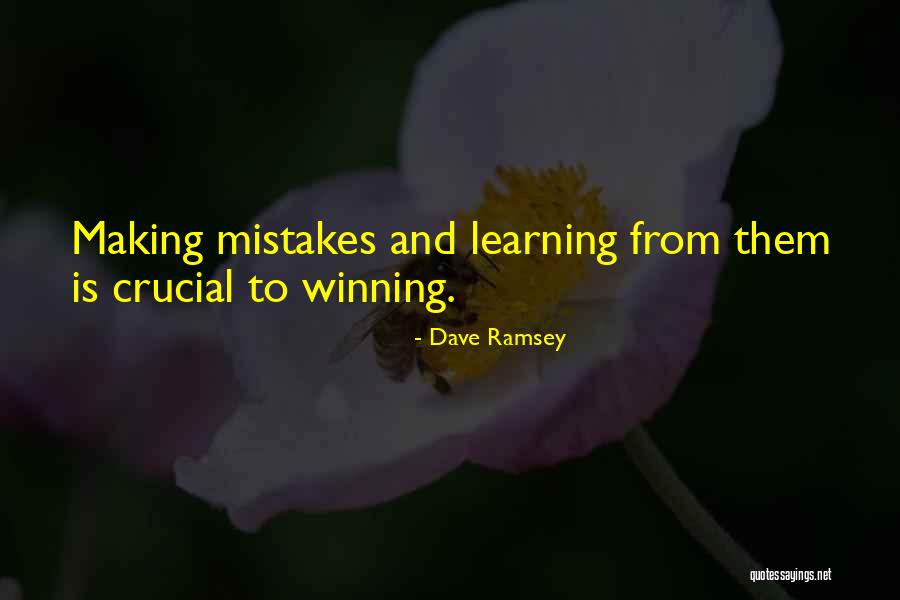 Making mistakes and learning from them is crucial to winning. — Dave Ramsey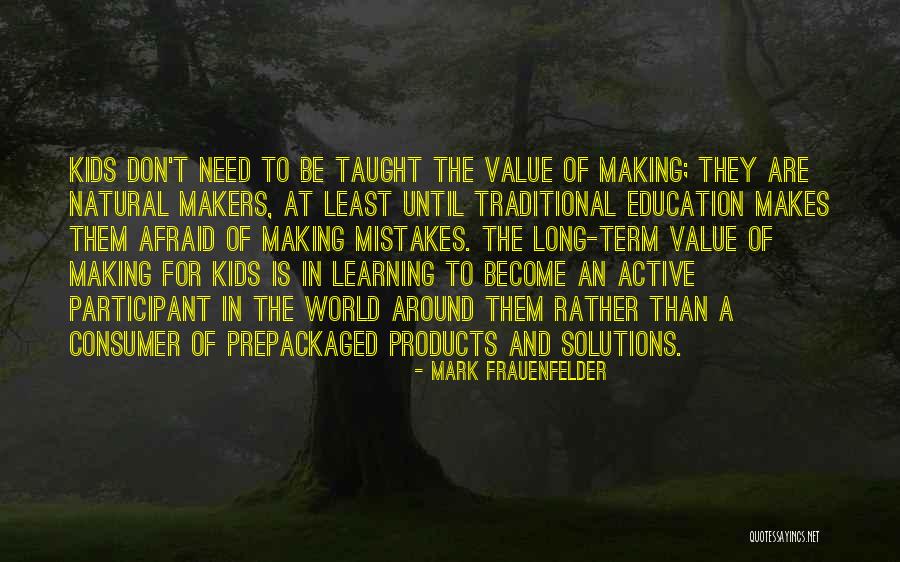 Kids don't need to be taught the value of making; they are natural makers, at least until traditional education makes them afraid of making mistakes. The long-term value of making for kids is in learning to become an active participant in the world around them rather than a consumer of prepackaged products and solutions. — Mark Frauenfelder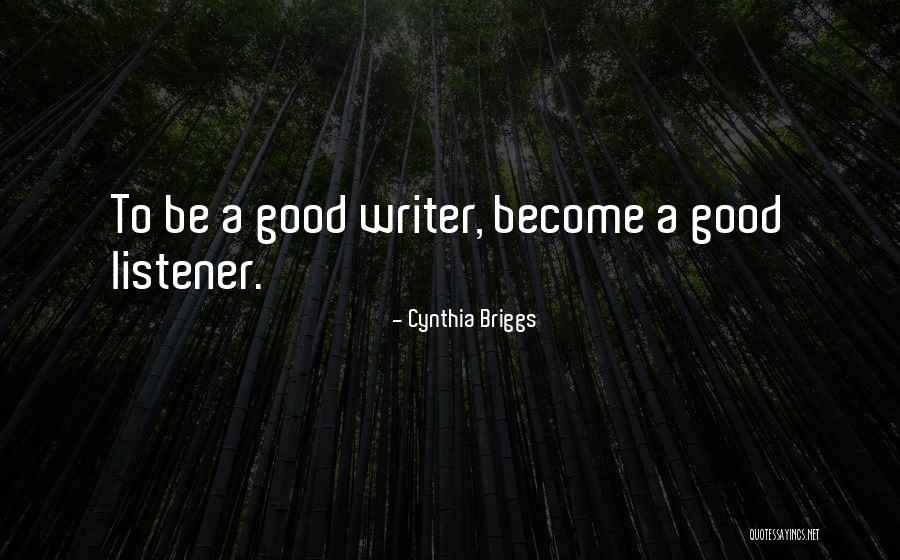 To be a good writer, become a good listener. — Cynthia Briggs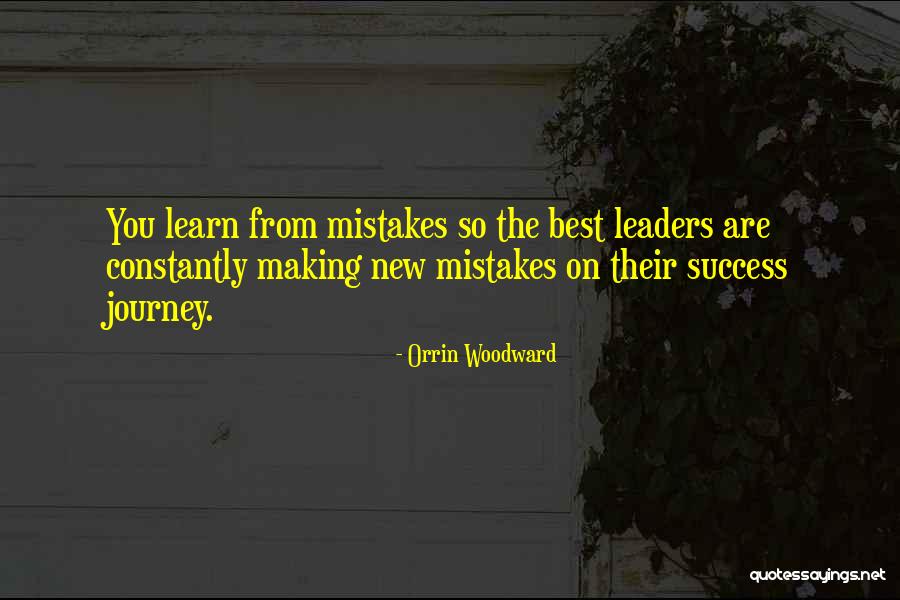 You learn from mistakes so the best leaders are constantly making new mistakes on their success journey. — Orrin Woodward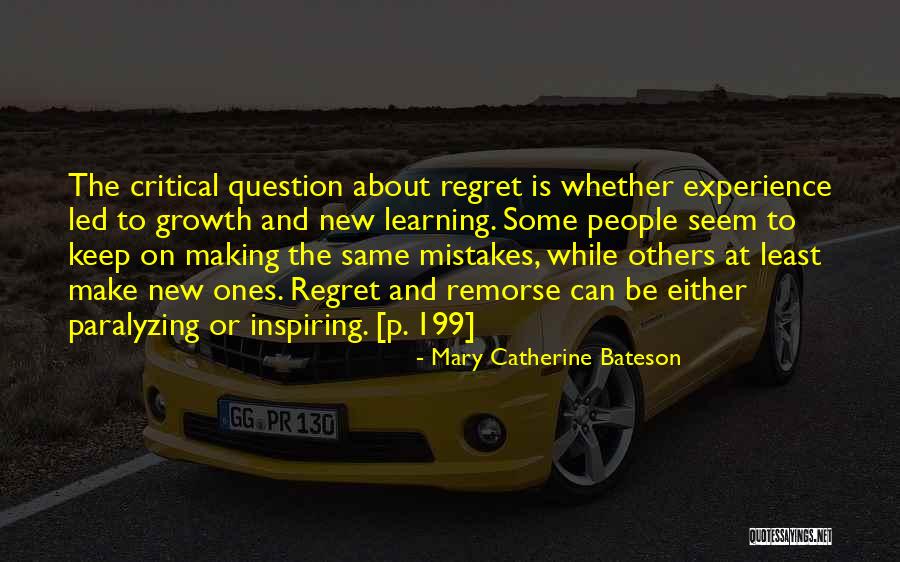 The critical question about regret is whether experience led to growth and new learning. Some people seem to keep on making the same mistakes, while others at least make new ones. Regret and remorse can be either paralyzing or inspiring. [p. 199] — Mary Catherine Bateson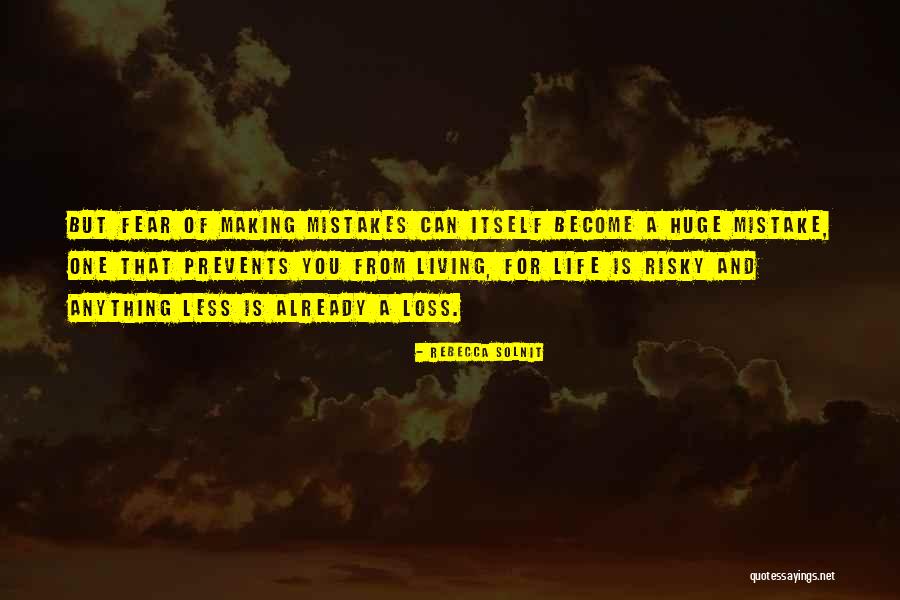 But fear of making mistakes can itself become a huge mistake, one that prevents you from living, for life is risky and anything less is already a loss. — Rebecca Solnit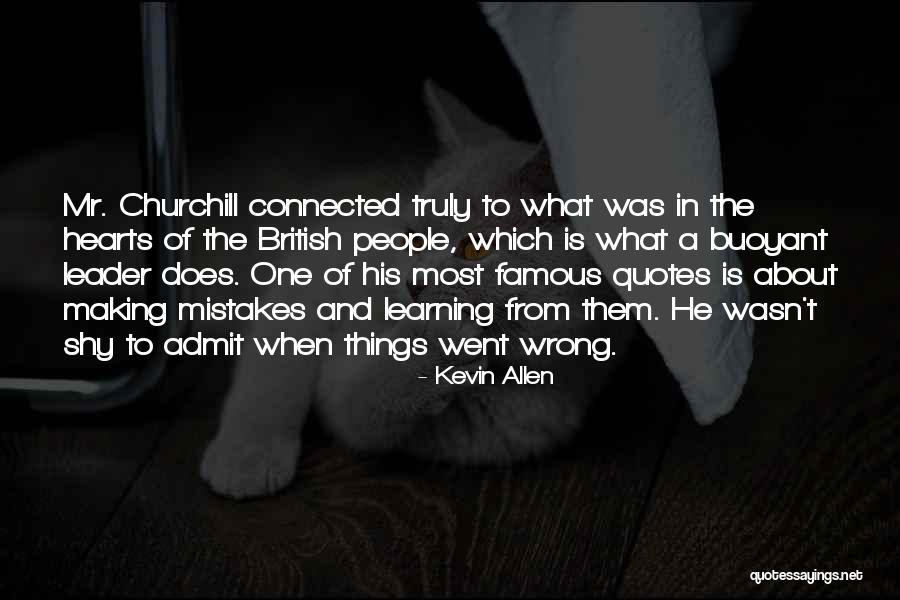 Mr. Churchill connected truly to what was in the hearts of the British people, which is what a buoyant leader does. One of his most famous quotes is about making mistakes and learning from them. He wasn't shy to admit when things went wrong. — Kevin Allen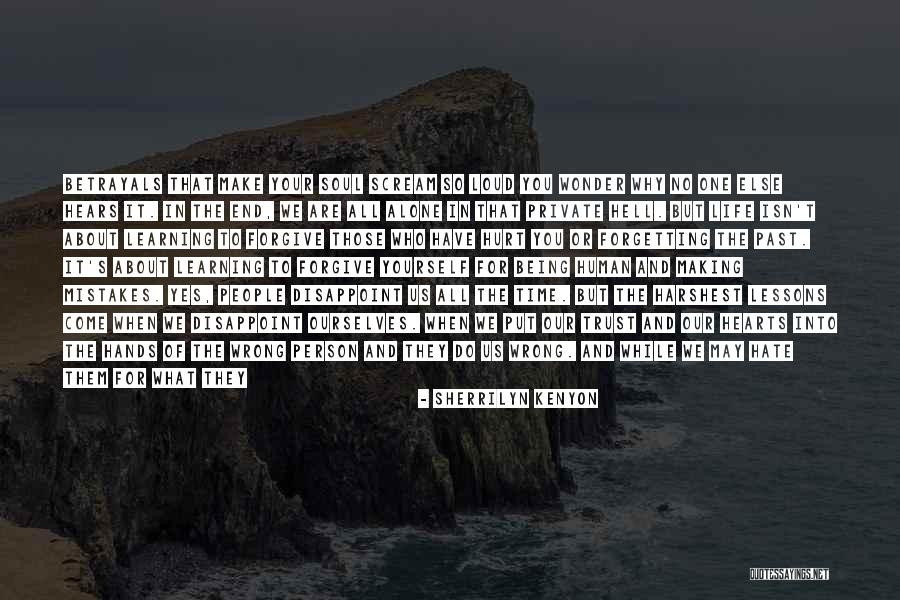 Betrayals that make your soul scream so loud you wonder why no one else hears it. In the end, we are all alone in that private hell. But life isn't about learning to forgive those who have hurt you or forgetting the past. It's about learning to forgive yourself for being human and making mistakes. Yes, people disappoint us all the time. But the harshest lessons come when we disappoint ourselves. When we put our trust and our hearts into the hands of the wrong person and they do us wrong. And while we may hate them for what they did, the one we hate most is ourself for allowing them into our private circle. How could I have been so stupid? How could I let them deceive me? — Sherrilyn Kenyon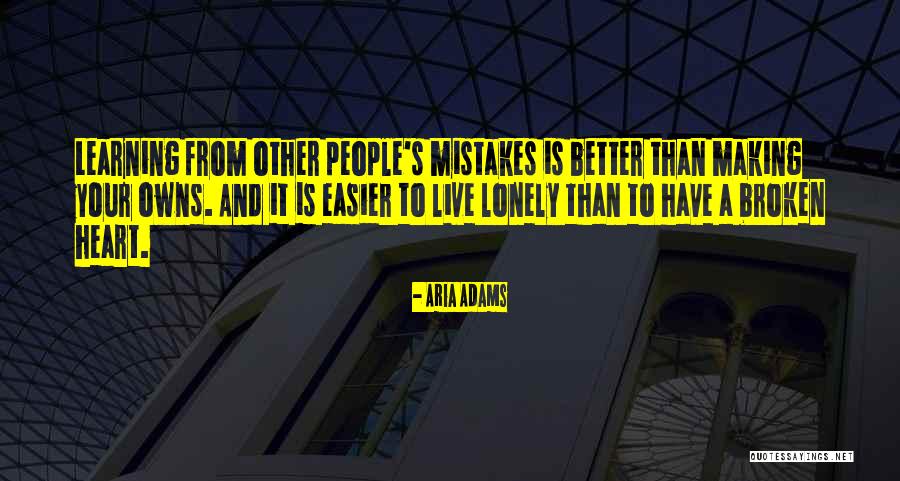 Learning from other people's mistakes is better than making your owns. And it is easier to live lonely than to have a broken heart. — Aria Adams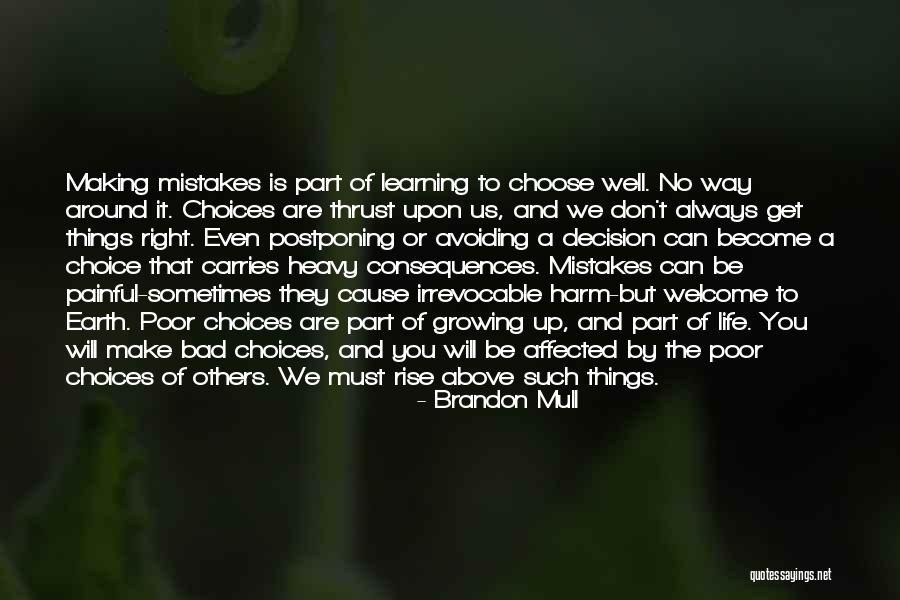 Making mistakes is part of learning to choose well. No way around it. Choices are thrust upon us, and we don't always get things right. Even postponing or avoiding a decision can become a choice that carries heavy consequences. Mistakes can be painful-sometimes they cause irrevocable harm-but welcome to Earth. Poor choices are part of growing up, and part of life. You will make bad choices, and you will be affected by the poor choices of others. We must rise above such things. — Brandon Mull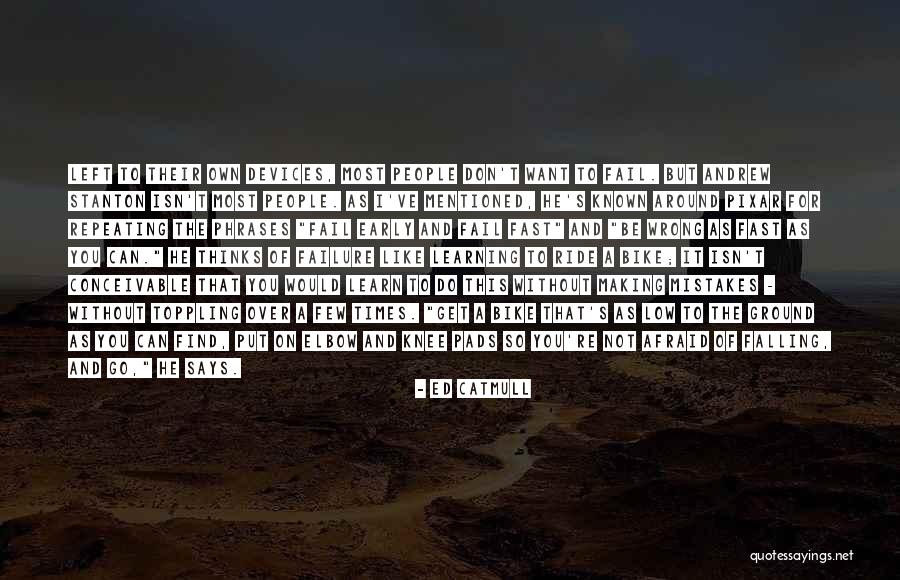 Left to their own devices, most people don't want to fail. But Andrew Stanton isn't most people. As I've mentioned, he's known around Pixar for repeating the phrases "fail early and fail fast" and "be wrong as fast as you can." He thinks of failure like learning to ride a bike; it isn't conceivable that you would learn to do this without making mistakes - without toppling over a few times. "Get a bike that's as low to the ground as you can find, put on elbow and knee pads so you're not afraid of falling, and go," he says. If you apply this mindset to everything new you attempt, you can begin to subvert the negative connotation associated with making mistakes. Says Andrew: "You wouldn't say to somebody who is first learning to play the guitar, 'You better think really hard about where you put your fingers on the guitar neck before you strum, because you only get to strum once, and that's it. And if you get that wrong, we're going to move on.' That's no way to learn, is it? — Ed Catmull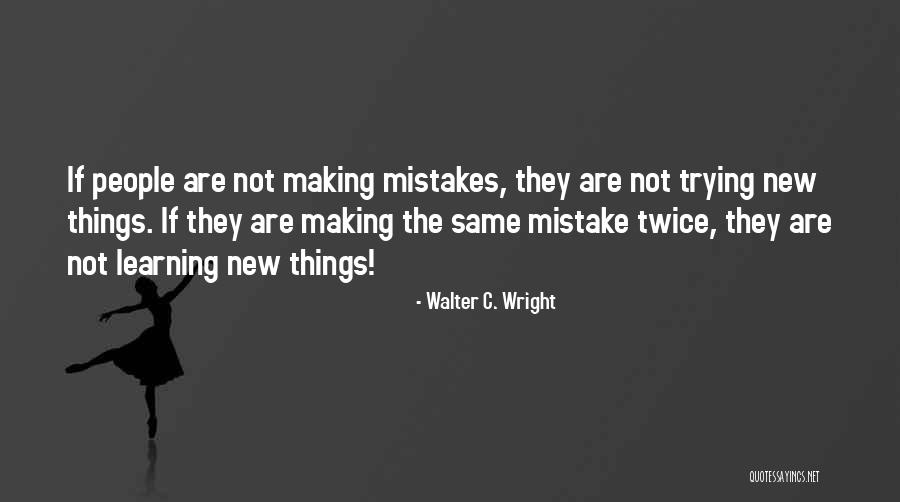 If people are not making mistakes, they are not trying new things. If they are making the same mistake twice, they are not learning new things! — Walter C. Wright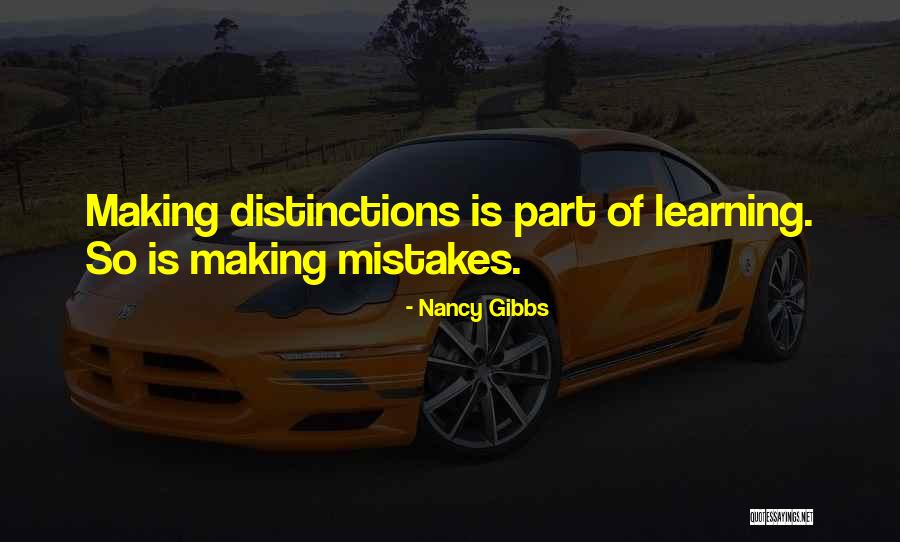 Making distinctions is part of learning. So is making mistakes. — Nancy Gibbs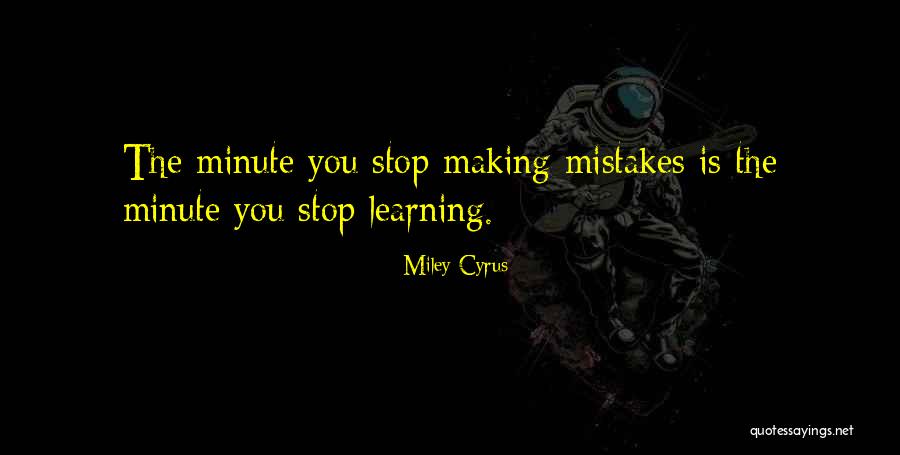 The minute you stop making mistakes is the minute you stop learning. — Miley Cyrus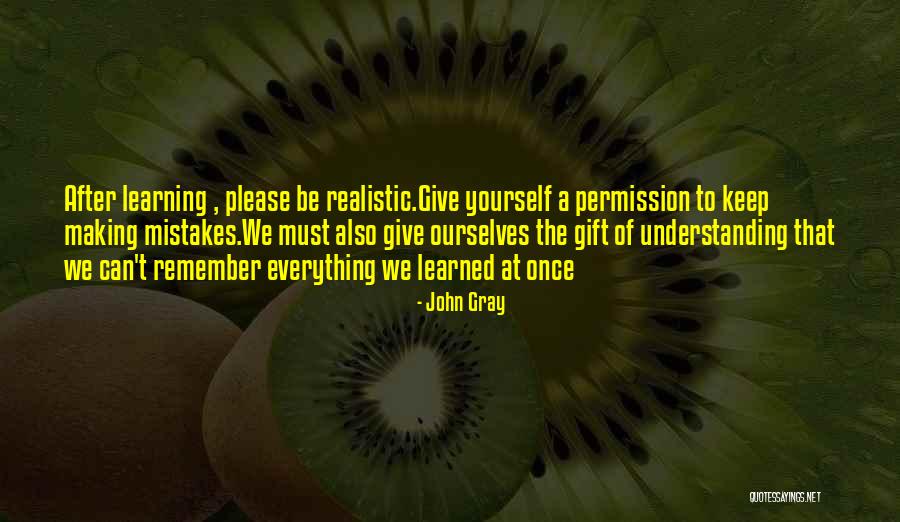 After learning , please be realistic.
Give yourself a permission to keep making mistakes.
We must also give ourselves the gift of understanding that we can't remember everything we learned at once — John Gray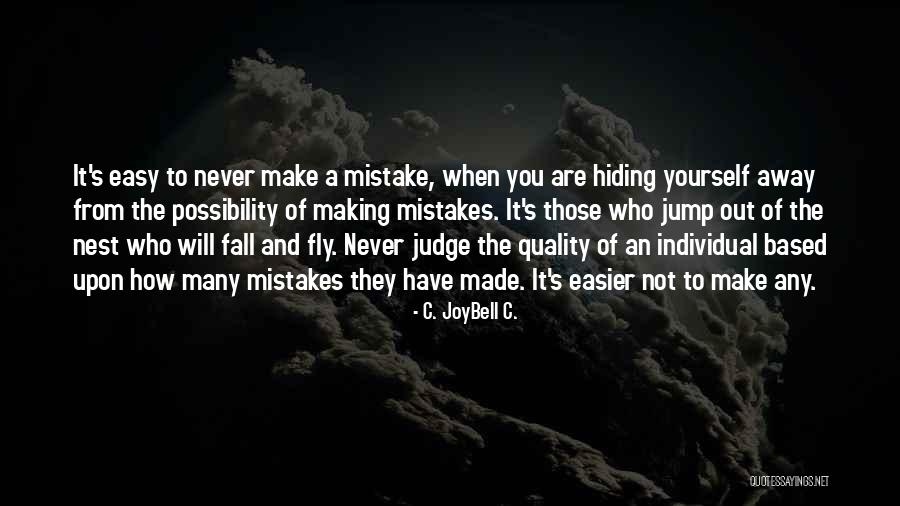 It's easy to never make a mistake, when you are hiding yourself away from the possibility of making mistakes. It's those who jump out of the nest who will fall and fly. Never judge the quality of an individual based upon how many mistakes they have made. It's easier not to make any. — C. JoyBell C.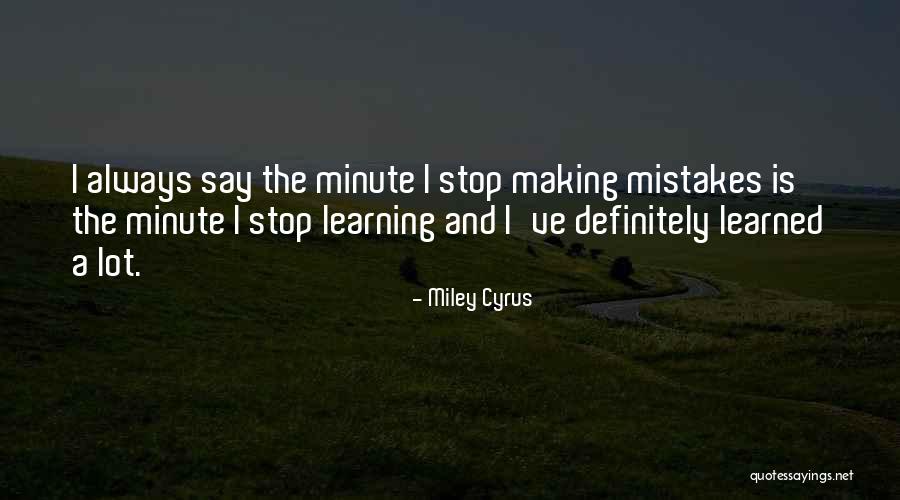 I always say the minute I stop making mistakes is the minute I stop learning and I've definitely learned a lot. — Miley Cyrus