Quotes & Sayings About Love N Stars
Enjoy reading and share 36 famous quotes about Love N Stars with everyone.
Top Love N Stars Quotes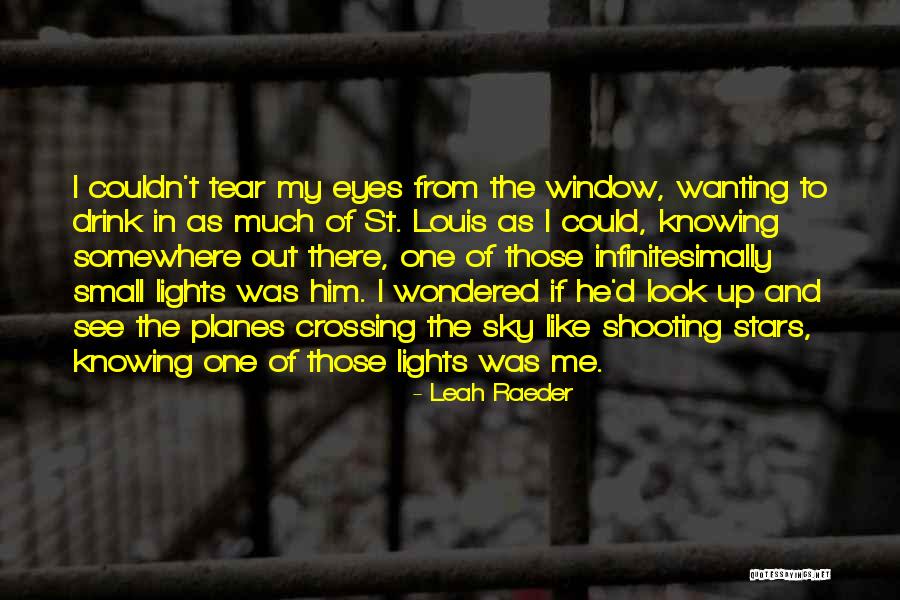 I couldn't tear my eyes from the window, wanting to drink in as much of St. Louis as I could, knowing somewhere out there, one of those infinitesimally small lights was him. I wondered if he'd look up and see the planes crossing the sky like shooting stars, knowing one of those lights was me. — Leah Raeder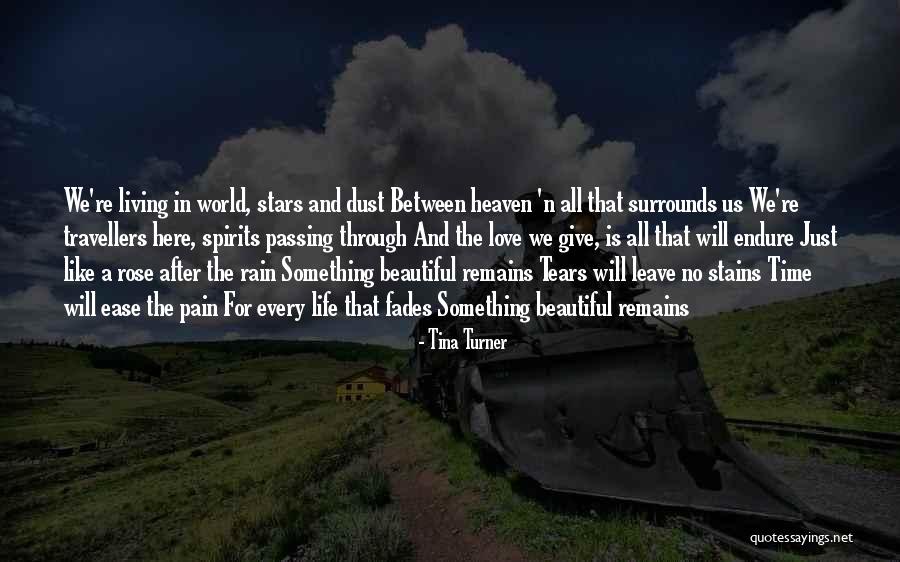 We're living in world, stars and dust Between heaven 'n all that surrounds us We're travellers here, spirits passing through And the love we give, is all that will endure Just like a rose after the rain Something beautiful remains Tears will leave no stains Time will ease the pain For every life that fades Something beautiful remains — Tina Turner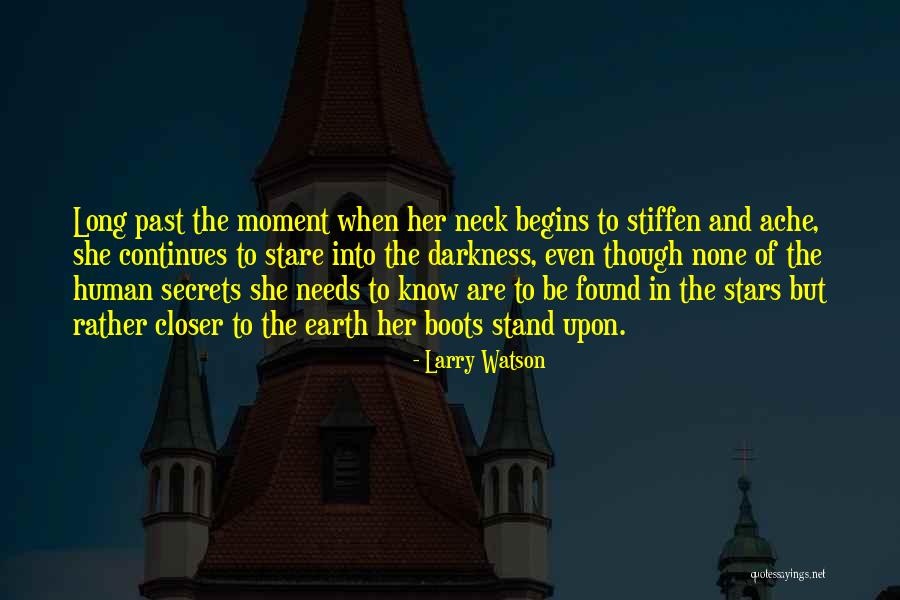 Long past the moment when her neck begins to stiffen and ache, she continues to stare into the darkness, even though none of the human secrets she needs to know are to be found in the stars but rather closer to the earth her boots stand upon. — Larry Watson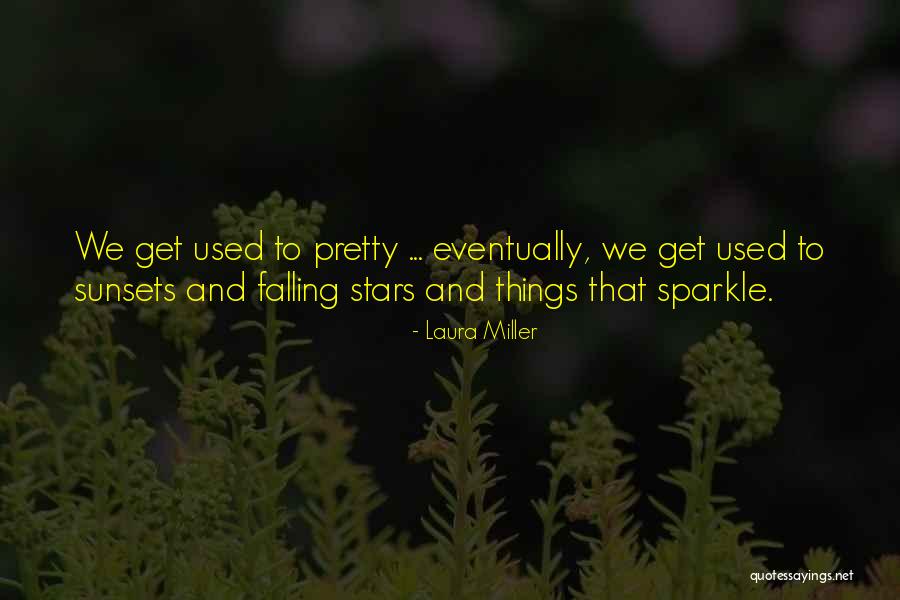 We get used to pretty ... eventually, we get used to sunsets and falling stars and things that sparkle. — Laura Miller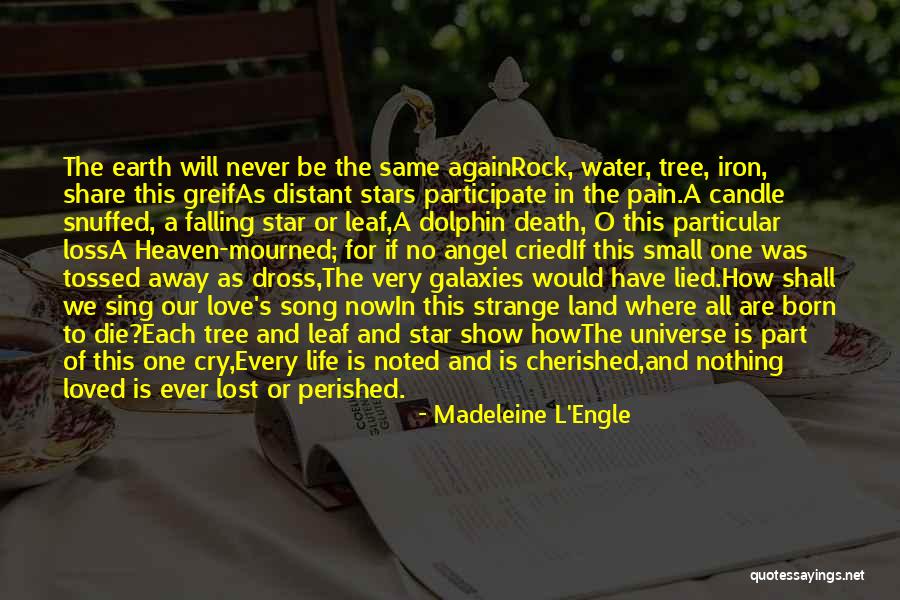 The earth will never be the same again
Rock, water, tree, iron, share this greif
As distant stars participate in the pain.
A candle snuffed, a falling star or leaf,
A dolphin death, O this particular loss
A Heaven-mourned; for if no angel cried
If this small one was tossed away as dross,
The very galaxies would have lied.
How shall we sing our love's song now
In this strange land where all are born to die?
Each tree and leaf and star show how
The universe is part of this one cry,
Every life is noted and is cherished,
and nothing loved is ever lost or perished. — Madeleine L'Engle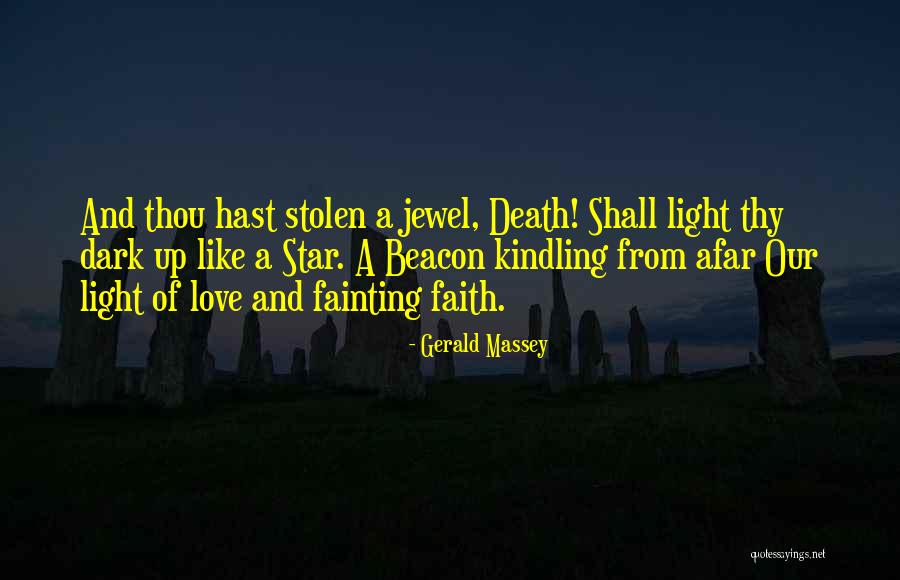 And thou hast stolen a jewel, Death! Shall light thy dark up like a Star. A Beacon kindling from afar Our light of love and fainting faith. — Gerald Massey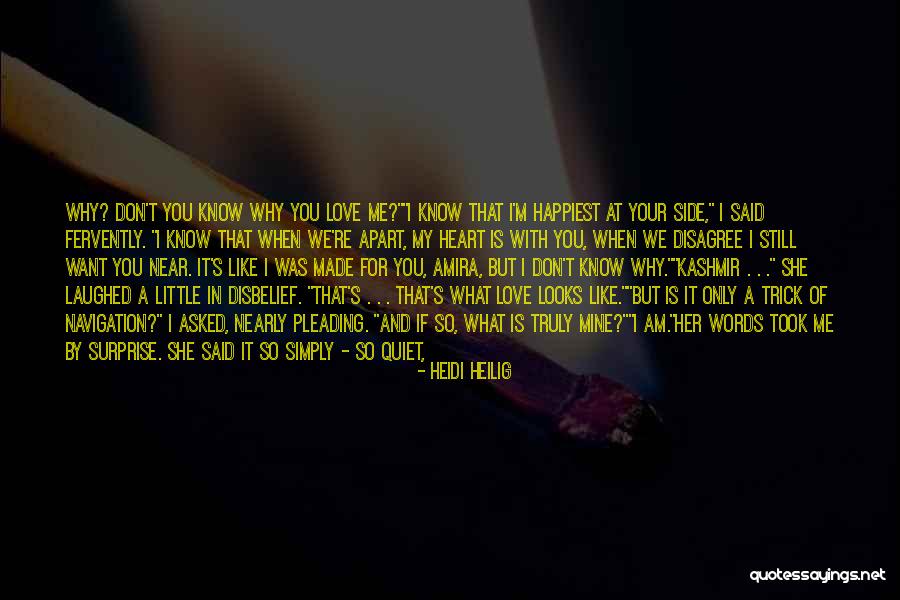 Why? Don't you know why you love me?"
"I know that I'm happiest at your side," I said fervently. "I know that when we're apart, my heart is with you, when we disagree I still want you near. It's like I was made for you, amira, but I don't know why."
"Kashmir . . ." She laughed a little in disbelief. "That's . . . that's what love looks like."
"But is it only a trick of Navigation?" I asked, nearly pleading. "And if so, what is truly mine?"
"I am."
Her words took me by surprise. She said it so simply - so quiet, so true. Only two words, three letters, one breath, but never had a promise held more meaning. She turned to me then, and in her eyes, I saw not oblivion, but infinity, and the stars were not as bright as her smile. — Heidi Heilig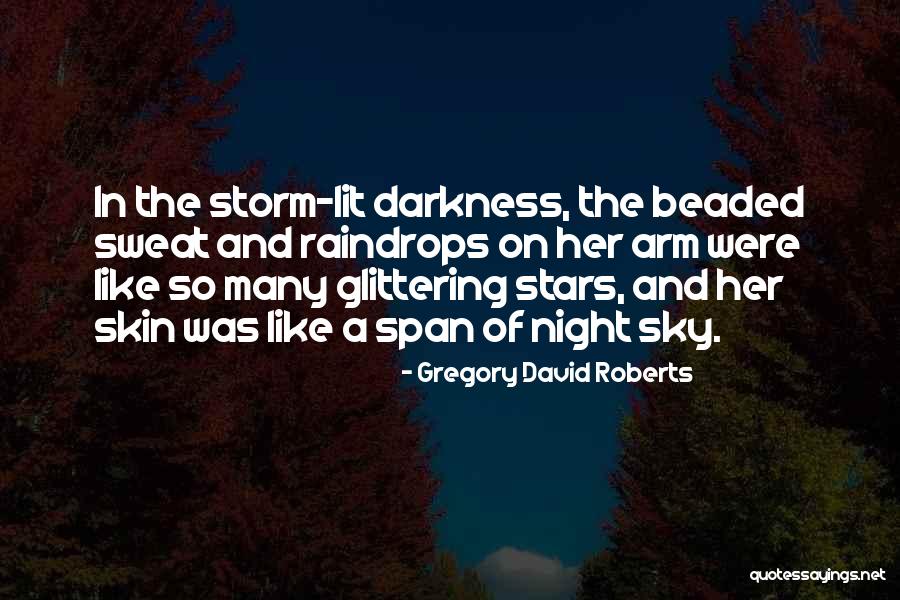 In the storm-lit darkness, the beaded sweat and raindrops on her arm were like so many glittering stars, and her skin was like a span of night sky. — Gregory David Roberts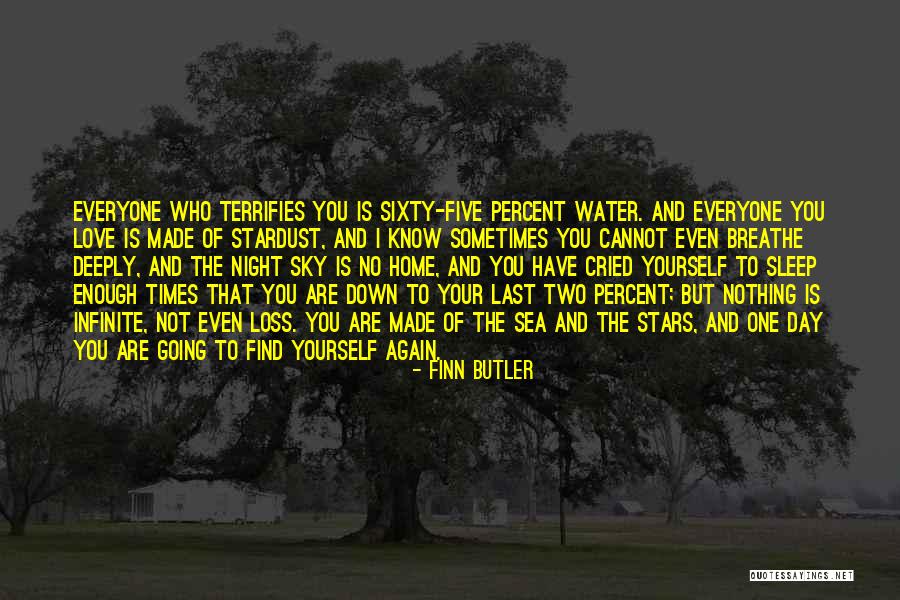 Everyone who terrifies you is sixty-five percent water. And everyone you love is made of stardust, and I know sometimes you cannot even breathe deeply, and the night sky is no home, and you have cried yourself to sleep enough times that you are down to your last two percent; but nothing is infinite, not even loss. You are made of the sea and the stars, and one day you are going to find yourself again. — Finn Butler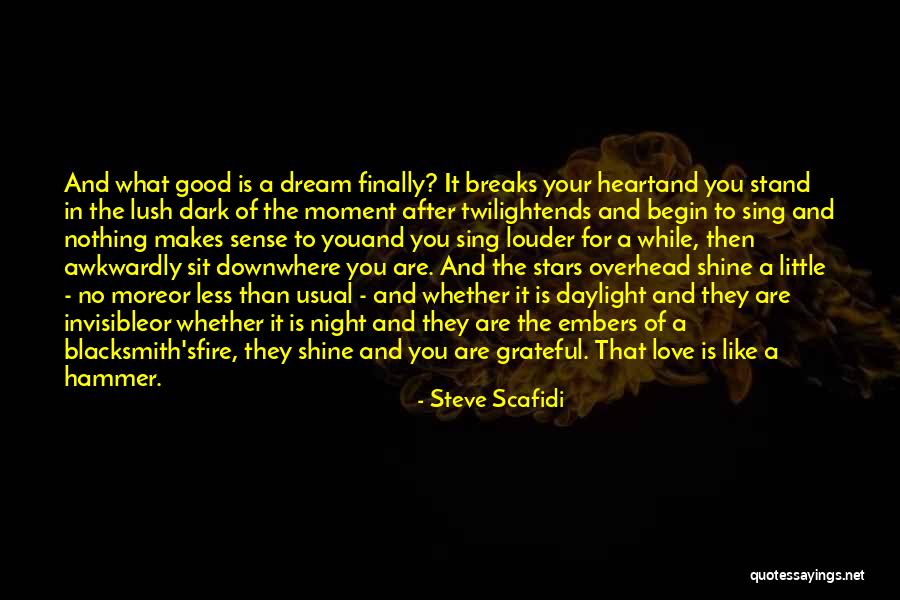 And what good is a dream finally? It breaks your heart
and you stand in the lush dark of the moment after twilight
ends and begin to sing and nothing makes sense to you
and you sing louder for a while, then awkwardly sit down


where you are. And the stars overhead shine a little - no more
or less than usual - and whether it is daylight and they are invisible
or whether it is night and they are the embers of a blacksmith's
fire, they shine and you are grateful. That love is like a hammer. — Steve Scafidi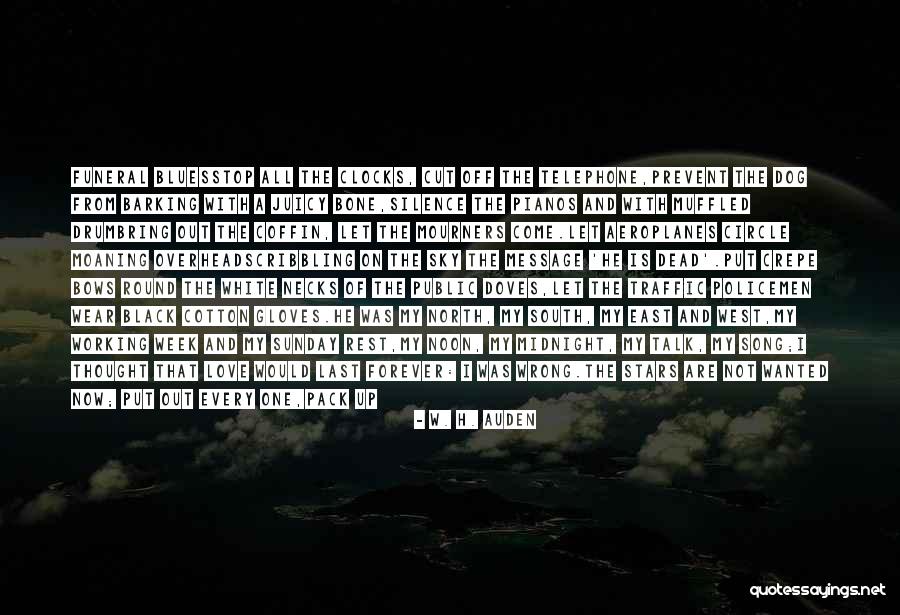 Funeral Blues

Stop all the clocks, cut off the telephone,
Prevent the dog from barking with a juicy bone,
Silence the pianos and with muffled drum
Bring out the coffin, let the mourners come.

Let aeroplanes circle moaning overhead
Scribbling on the sky the message 'He is Dead'.
Put crepe bows round the white necks of the public doves,
Let the traffic policemen wear black cotton gloves.

He was my North, my South, my East and West,
My working week and my Sunday rest,
My noon, my midnight, my talk, my song;
I thought that love would last forever: I was wrong.

The stars are not wanted now; put out every one,
Pack up the moon and dismantle the sun,
Pour away the ocean and sweep up the wood;
For nothing now can ever come to any good. — W. H. Auden
We're brought up to expect a happy ending. But there are no happy endings. There's only death waiting for us. We find love and happiness, and it's snatched away from us without rhyme or reason. We're on a deserted space ship careening mindlessly among the stars. The world is Dachau, and we're all Jews. — Sidney Sheldon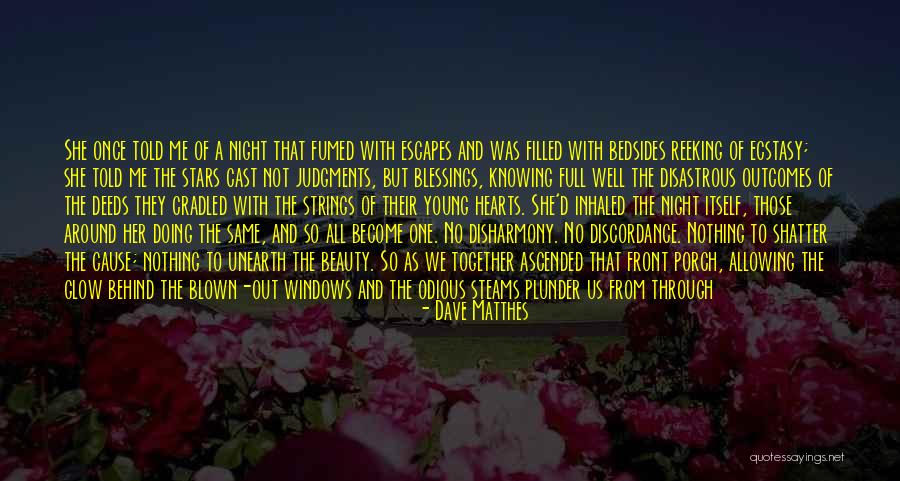 She once told me of a night that fumed with escapes and was filled with bedsides reeking of ecstasy; she told me the stars cast not judgments, but blessings, knowing full well the disastrous outcomes of the deeds they cradled with the strings of their young hearts. She'd inhaled the night itself, those around her doing the same, and so all become one. No disharmony. No discordance. Nothing to shatter the cause; nothing to unearth the beauty. So as we together ascended that front porch, allowing the glow behind the blown-out windows and the odious steams plunder us from through the cracks ... time forgot to distill us, and our steps became as silver as glass. I could no longer deny the boiling words of my blood: tonight would be the beginning of a very long road indeed. — Dave Matthes
For love is a celestial harmony
Of likely hearts compos'd of stars' concent,
Which join together in sweet sympathy,
To work each other's joy and true content,
Which they have harbour'd since their first descent
Out of their heavenly bowers, where they did see
And know each other here belov'd to be. — Edmund Spenser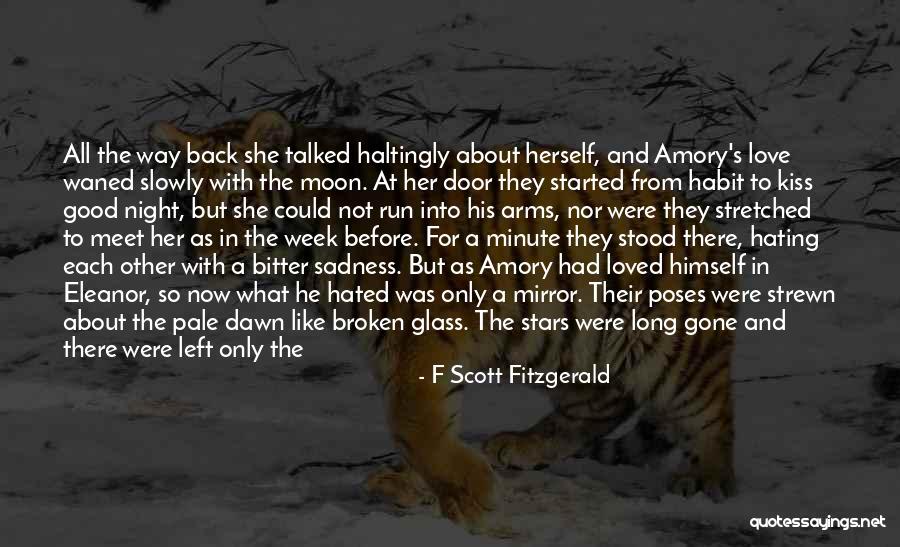 All the way back she talked haltingly about herself, and Amory's love waned slowly with the moon. At her door they started from habit to kiss good night, but she could not run into his arms, nor were they stretched to meet her as in the week before. For a minute they stood there, hating each other with a bitter sadness. But as Amory had loved himself in Eleanor, so now what he hated was only a mirror. Their poses were strewn about the pale dawn like broken glass. The stars were long gone and there were left only the little sighing gusts of wind and the silences between ... but naked souls are poor things ever, and soon he turned homewards and let new lights come in with the sun. — F Scott Fitzgerald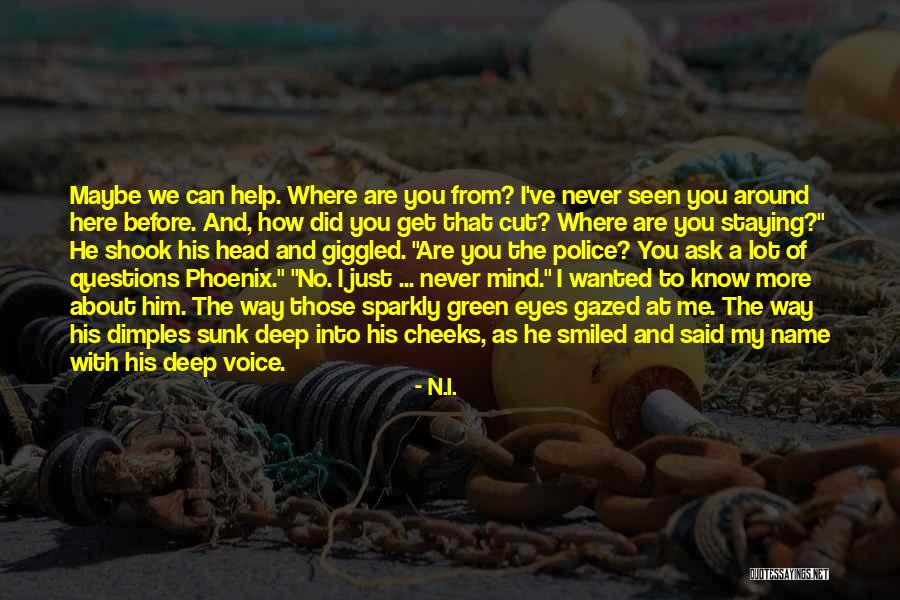 Maybe we can help. Where are you from? I've never seen you around here before. And, how did you get that cut? Where are you staying?" He shook his head and giggled. "Are you the police? You ask a lot of questions Phoenix." "No. I just ... never mind." I wanted to know more about him. The way those sparkly green eyes gazed at me. The way his dimples sunk deep into his cheeks, as he smiled and said my name with his deep voice. — N.I.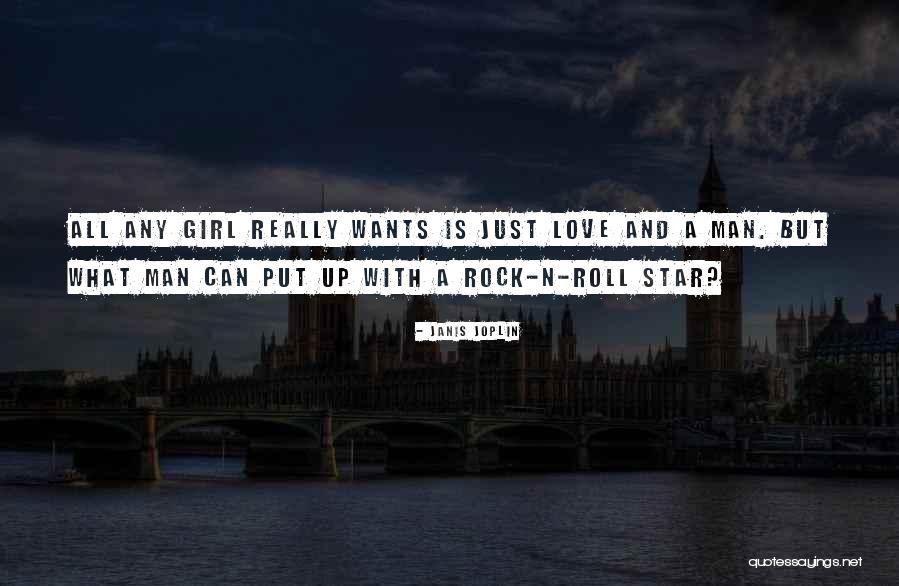 All any girl really wants is just love and a man. But what man can put up with a rock-n-roll star? — Janis Joplin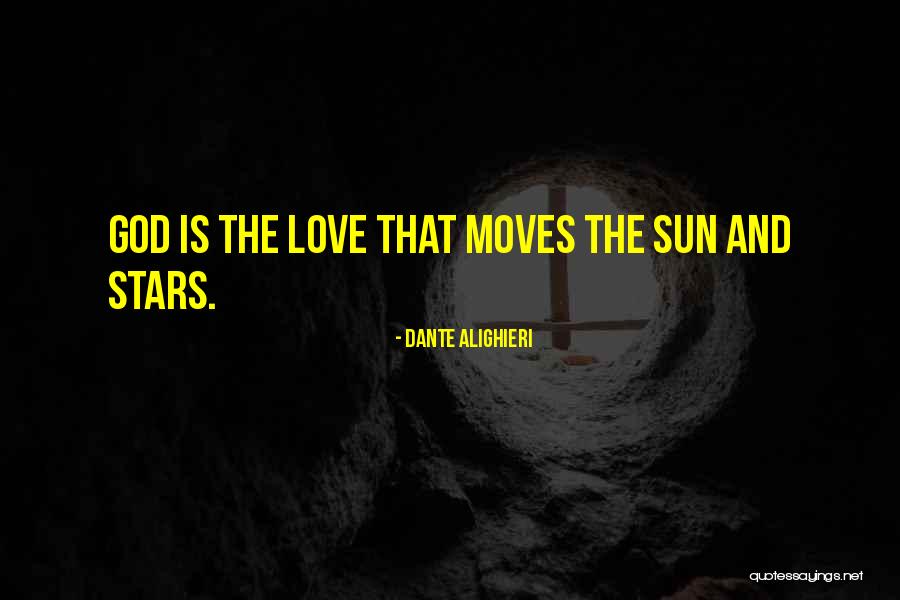 God is the love that moves the sun and stars. — Dante Alighieri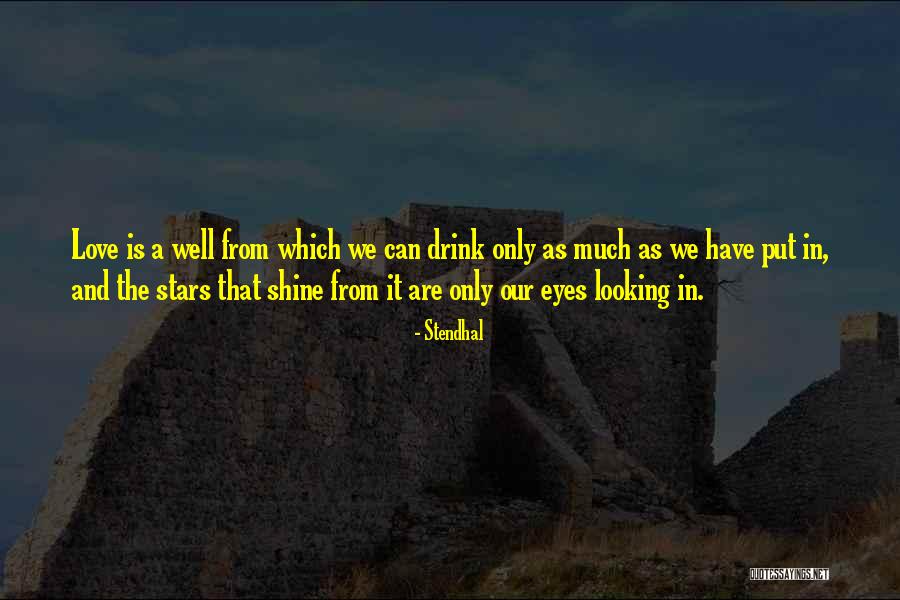 Love is a well from which we can drink only as much as we have put in, and the stars that shine from it are only our eyes looking in. — Stendhal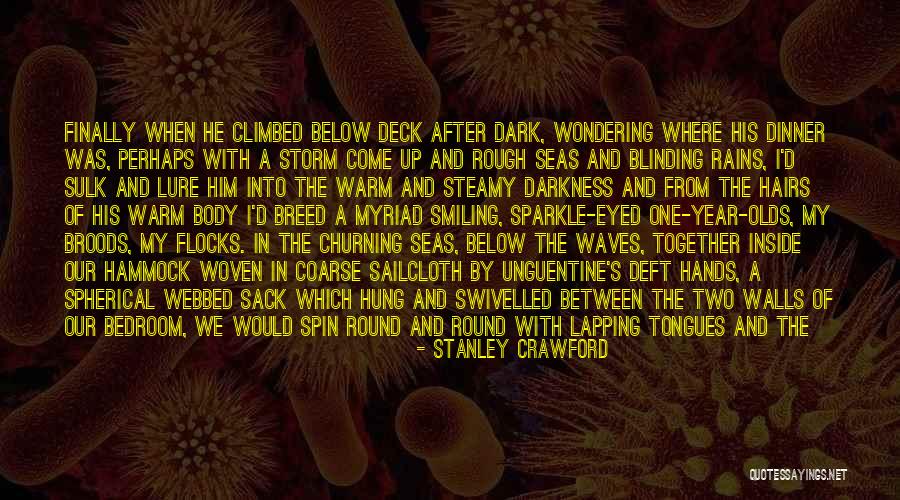 Finally when he climbed below deck after dark, wondering where his dinner was, perhaps with a storm come up and rough seas and blinding rains, I'd sulk and lure him into the warm and steamy darkness and from the hairs of his warm body I'd breed a myriad smiling, sparkle-eyed one-year-olds, my broods, my flocks. In the churning seas, below the waves, together inside our hammock woven in coarse sailcloth by Unguentine's deft hands, a spherical webbed sack which hung and swivelled between the two walls of our bedroom, we would spin round and round with lapping tongues and the soft suction of lips, whirling, our amorous centrifuge, all night long, zipped inside against the elements. Now, years and years later, those nights, the thought and touch of them is enough to make me throw myself down on the ground and roll in the dust like a hen nibbled by mites, generating clouds, stars and all the rest. — Stanley Crawford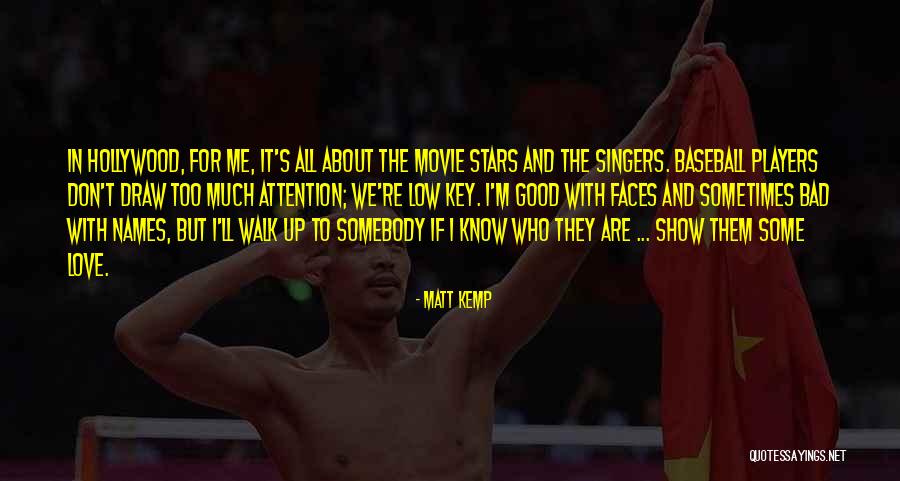 In Hollywood, for me, it's all about the movie stars and the singers. Baseball players don't draw too much attention; we're low key. I'm good with faces and sometimes bad with names, but I'll walk up to somebody if I know who they are ... show them some love. — Matt Kemp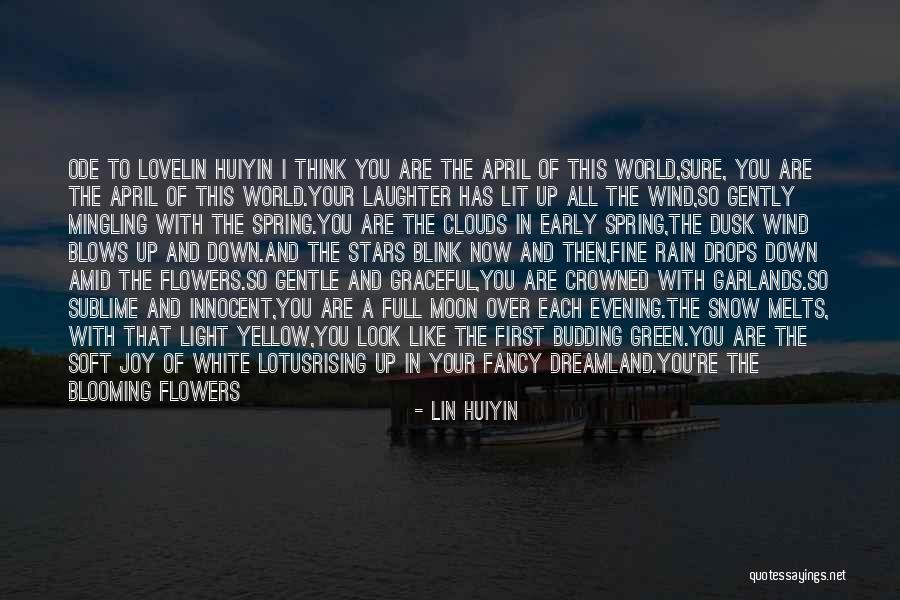 Ode to Love
Lin Huiyin

I think you are the April of this world,
Sure, you are the April of this world.
Your laughter has lit up all the wind,
So gently mingling with the spring.

You are the clouds in early spring,
The dusk wind blows up and down.
And the stars blink now and then,
Fine rain drops down amid the flowers.

So gentle and graceful,
You are crowned with garlands.
So sublime and innocent,
You are a full moon over each evening.

The snow melts, with that light yellow,
You look like the first budding green.
You are the soft joy of white lotus
Rising up in your fancy dreamland.

You're the blooming flowers over the trees,
You're a swallow twittering between the beams;
Full of love, full of warm hope,
You are the spring of this world! — Lin Huiyin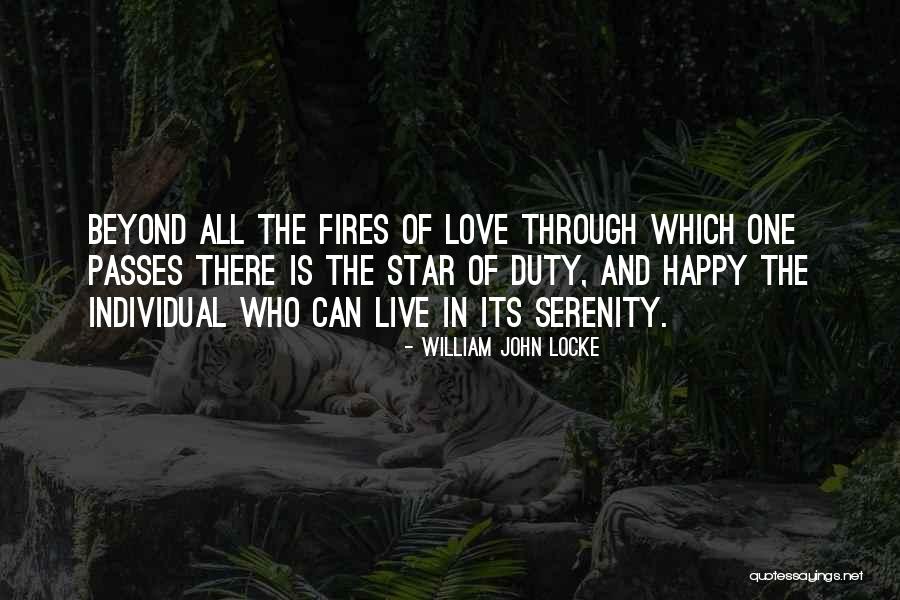 Beyond all the fires of love through which one passes there is the star of Duty, and happy the individual who can live in its serenity. — William John Locke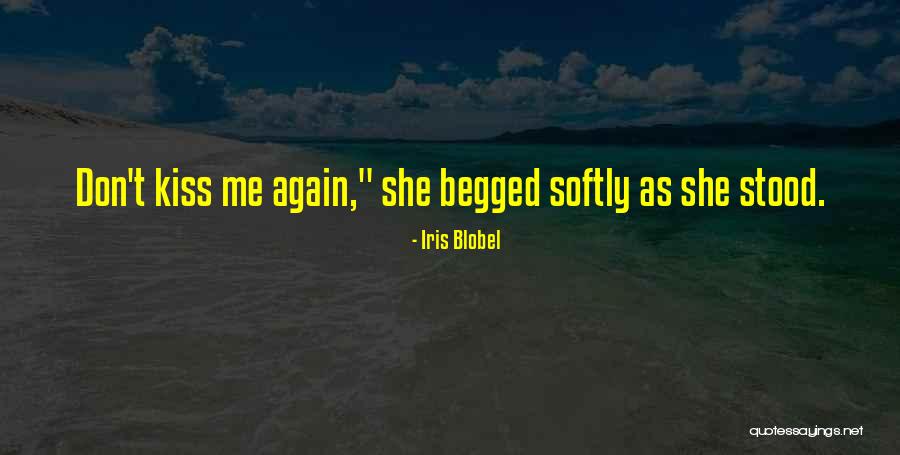 Don't kiss me again," she begged softly as she stood. — Iris Blobel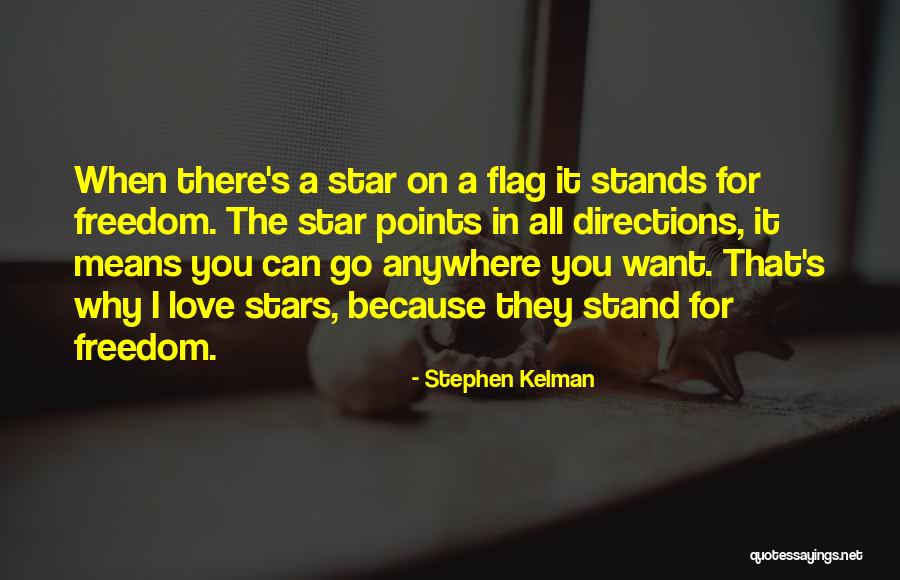 When there's a star on a flag it stands for freedom. The star points in all directions, it means you can go anywhere you want. That's why I love stars, because they stand for freedom. — Stephen Kelman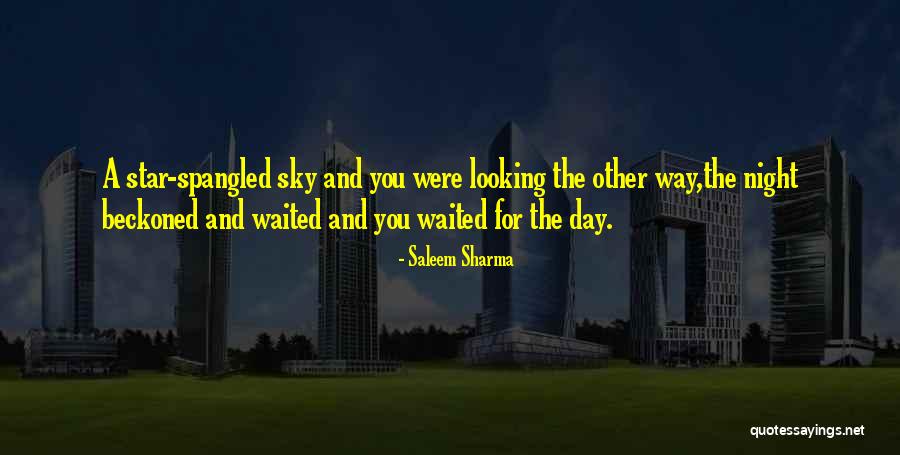 A star-spangled sky and you were looking the other way,
the night beckoned and waited and you waited for the day. — Saleem Sharma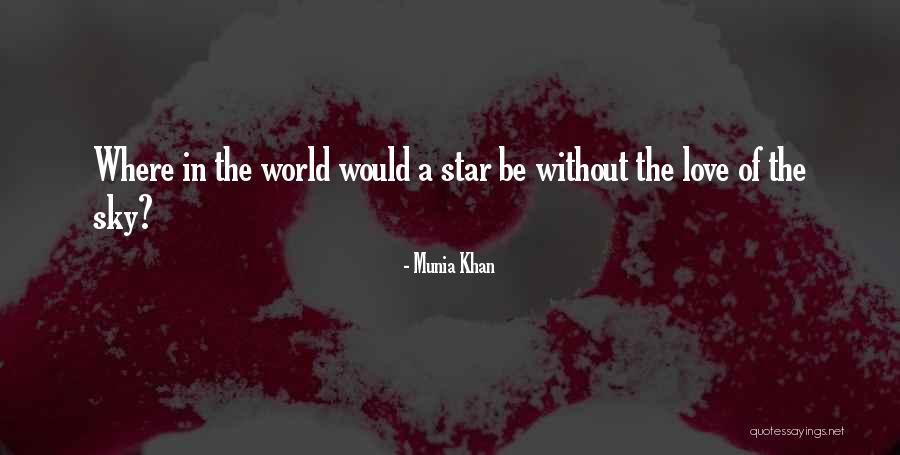 Where in the world would a star be without the love of the sky? — Munia Khan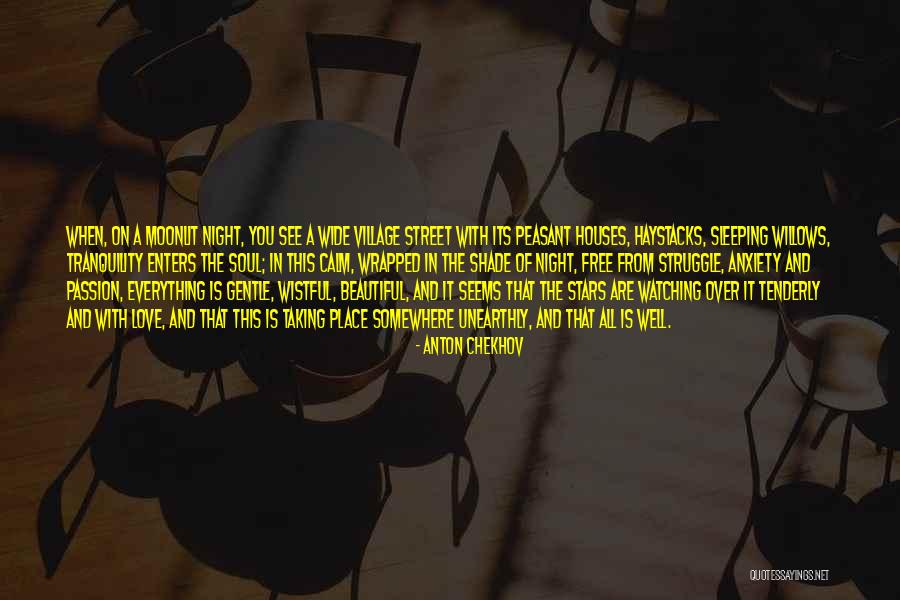 When, on a moonlit night, you see a wide village street with its peasant houses, haystacks, sleeping willows, tranquility enters the soul; in this calm, wrapped in the shade of night, free from struggle, anxiety and passion, everything is gentle, wistful, beautiful, and it seems that the stars are watching over it tenderly and with love, and that this is taking place somewhere unearthly, and that all is well. — Anton Chekhov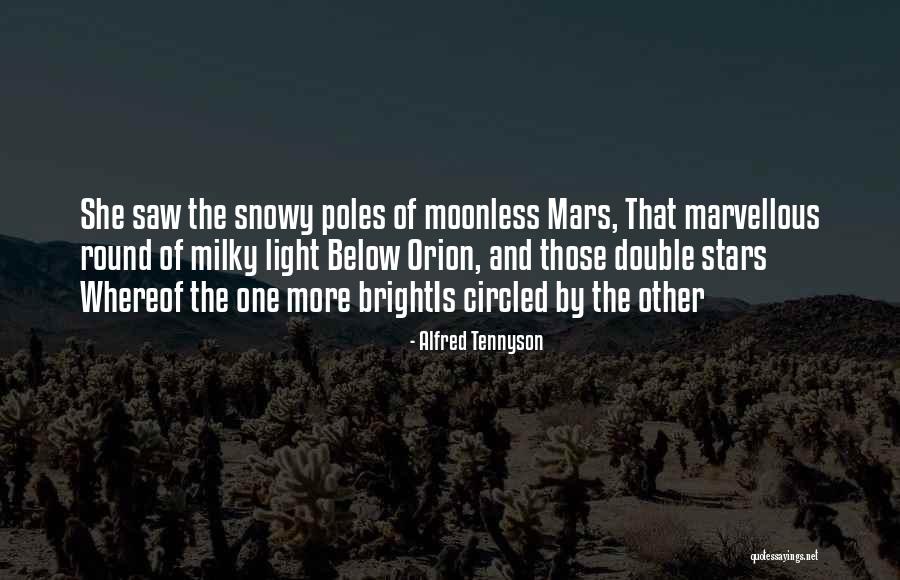 She saw the snowy poles of moonless Mars, That marvellous round of milky light Below Orion, and those double stars Whereof the one more bright

Is circled by the other — Alfred Tennyson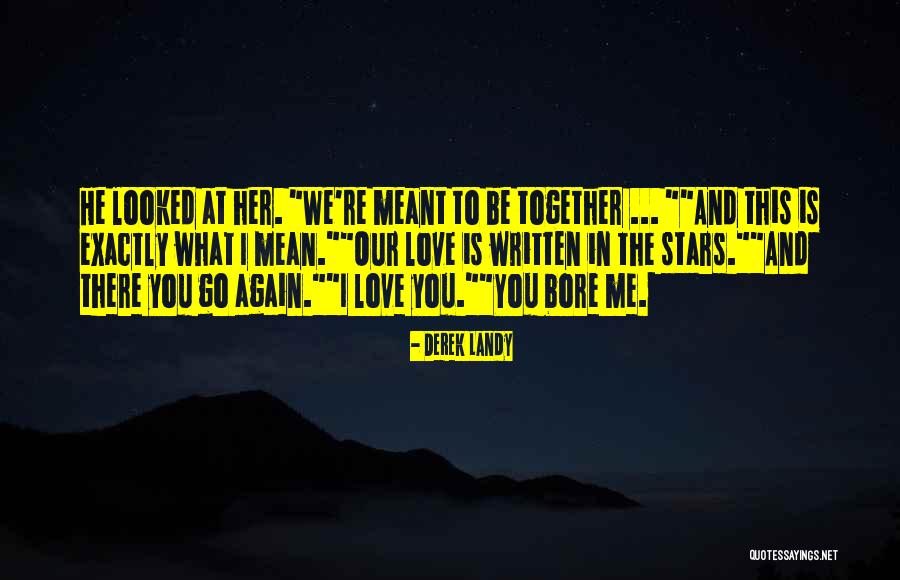 He looked at her. "We're meant to be together ... "
"And this is exactly what I mean."
"Our love is written in the stars."
"And there you go again."
"I love you."
"You bore me. — Derek Landy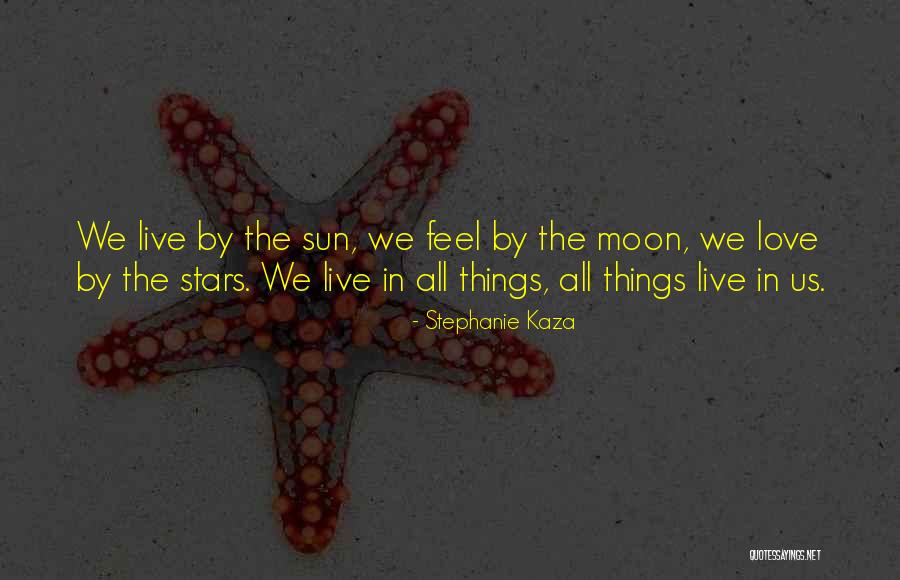 We live by the sun, we feel by the moon, we love by the stars. We live in all things, all things live in us. — Stephanie Kaza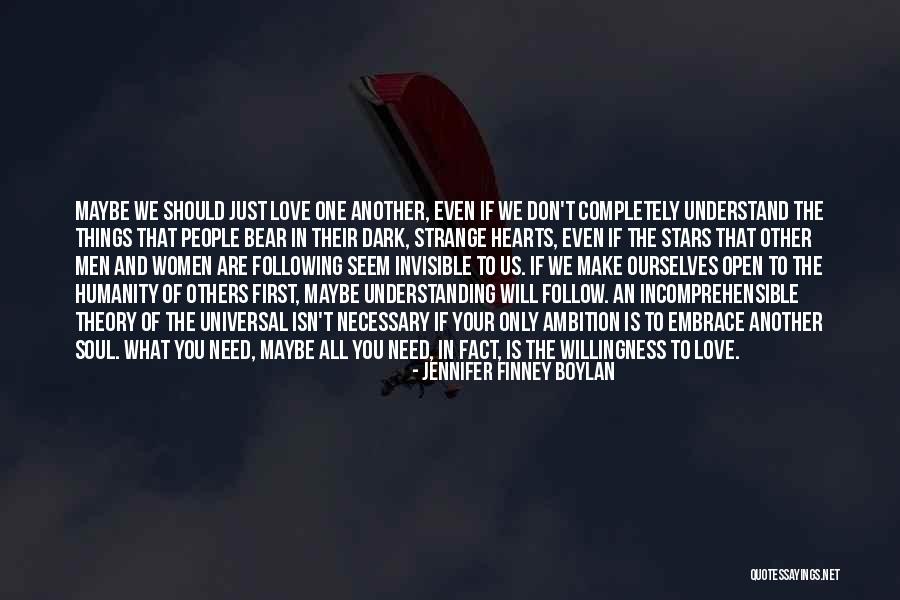 Maybe we should just love one another, even if we don't completely understand the things that people bear in their dark, strange hearts, even if the stars that other men and women are following seem invisible to us. If we make ourselves open to the humanity of others first, maybe understanding will follow. An incomprehensible theory of the universal isn't necessary if your only ambition is to embrace another soul. What you need, maybe all you need, in fact, is the willingness to love. — Jennifer Finney Boylan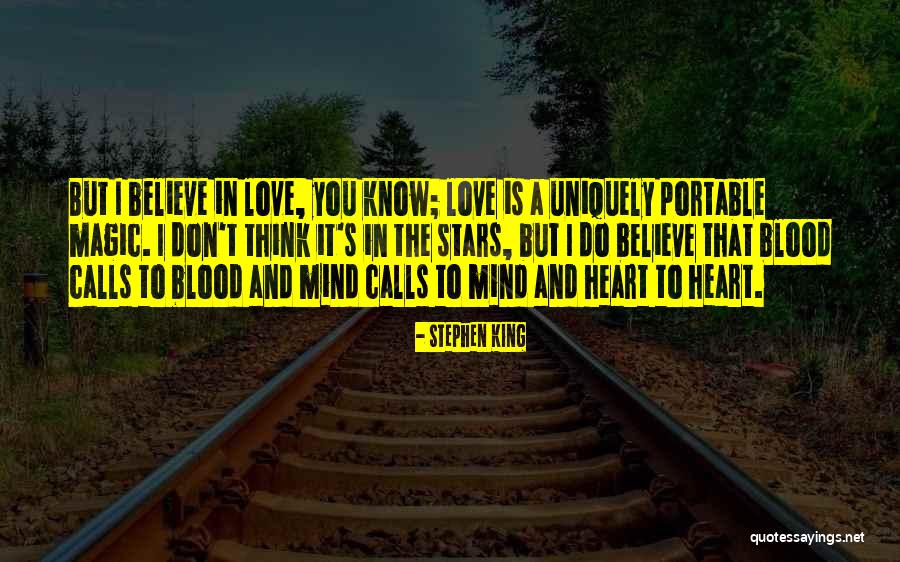 But I believe in love, you know; love is a uniquely portable magic. I don't think it's in the stars, but I do believe that blood calls to blood and mind calls to mind and heart to heart. — Stephen King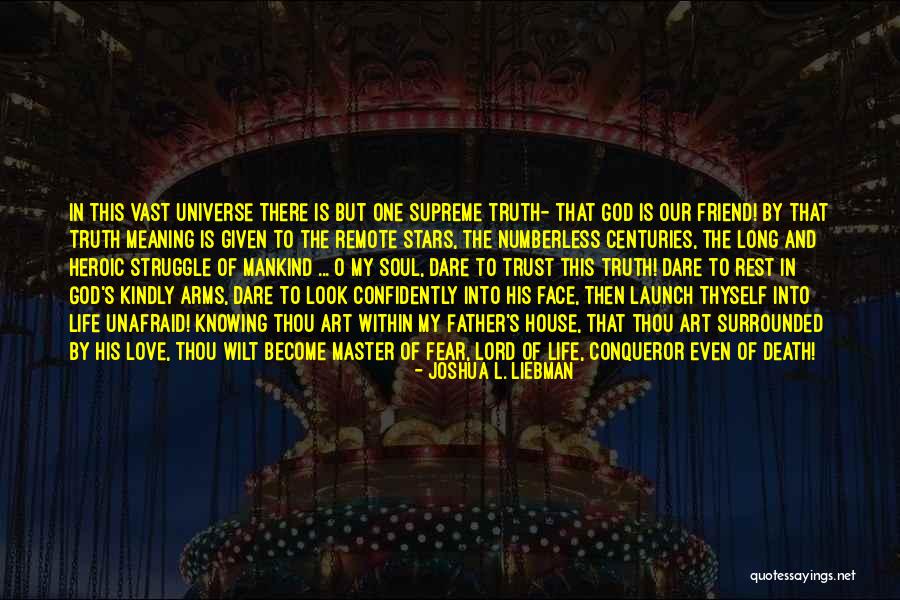 In this vast universe There is but one supreme truth- That God is our friend! By that truth meaning is given To the remote stars, the numberless centuries, The long and heroic struggle of mankind ... O my Soul, dare to trust this truth! Dare to rest in God's kindly arms, Dare to look confidently into His face, Then launch thyself into life unafraid! Knowing thou art within my Father's house, That thou art surrounded by His love, Thou wilt become master of fear, Lord of Life, conqueror even of death! — Joshua L. Liebman