Quotes & Sayings About Love Breaking Apart
Enjoy reading and share 6 famous quotes about Love Breaking Apart with everyone.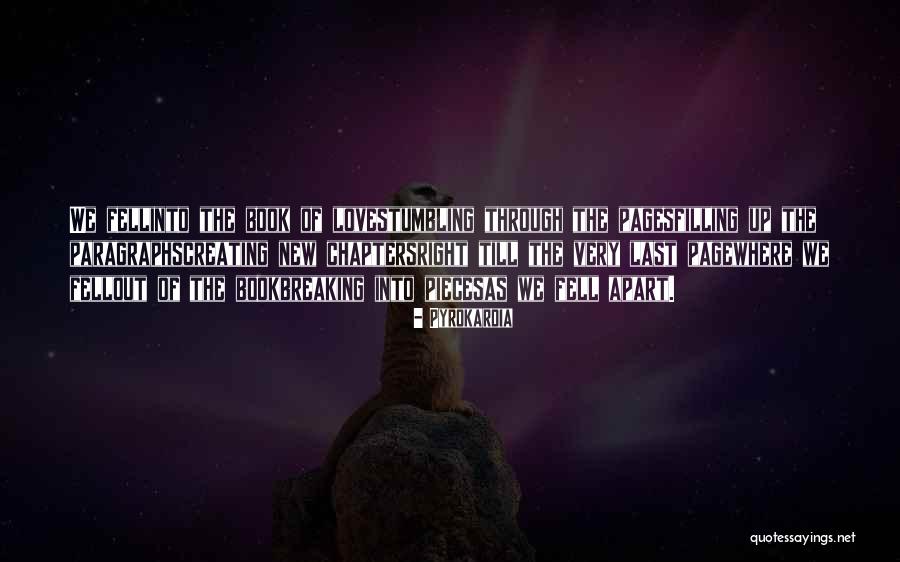 We fell
into the book of love
stumbling through the pages
filling up the paragraphs
creating new chapters
right till the very last page
where we fell
out of the book
breaking into pieces
as we fell apart. — Pyrokardia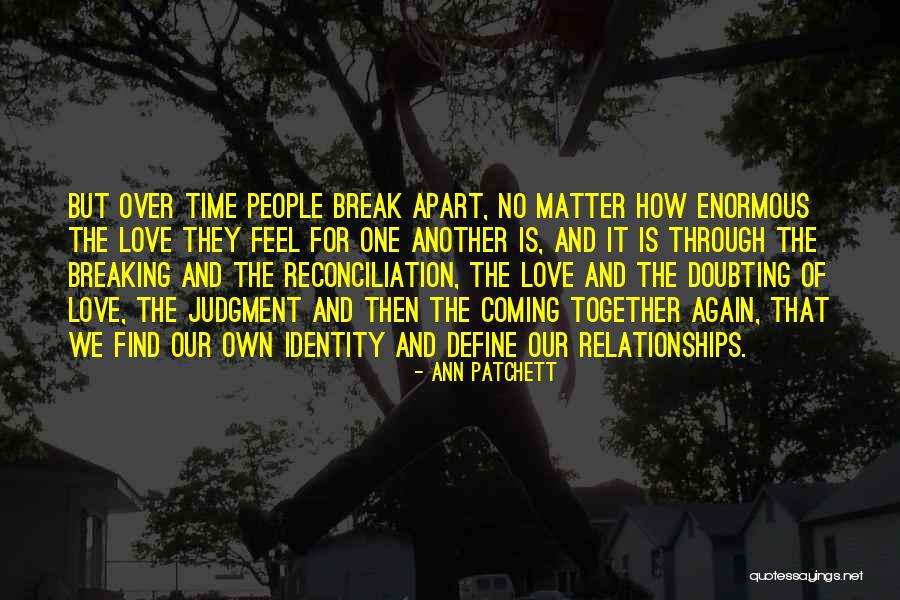 But over time people break apart, no matter how enormous the love they feel for one another is, and it is through the breaking and the reconciliation, the love and the doubting of love, the judgment and then the coming together again, that we find our own identity and define our relationships. — Ann Patchett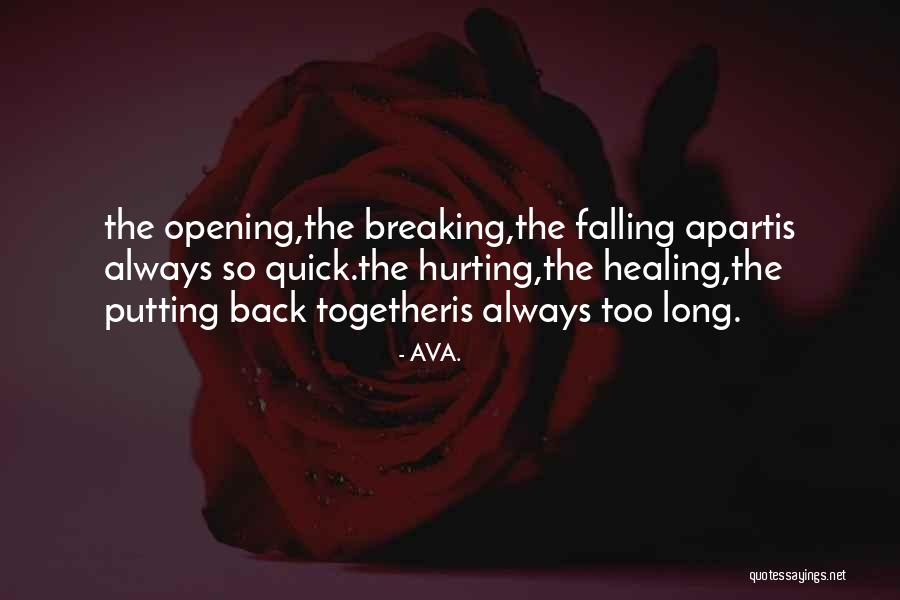 the opening,
the breaking,
the falling apart
is always so quick.

the hurting,
the healing,
the putting back together
is always too long. — AVA.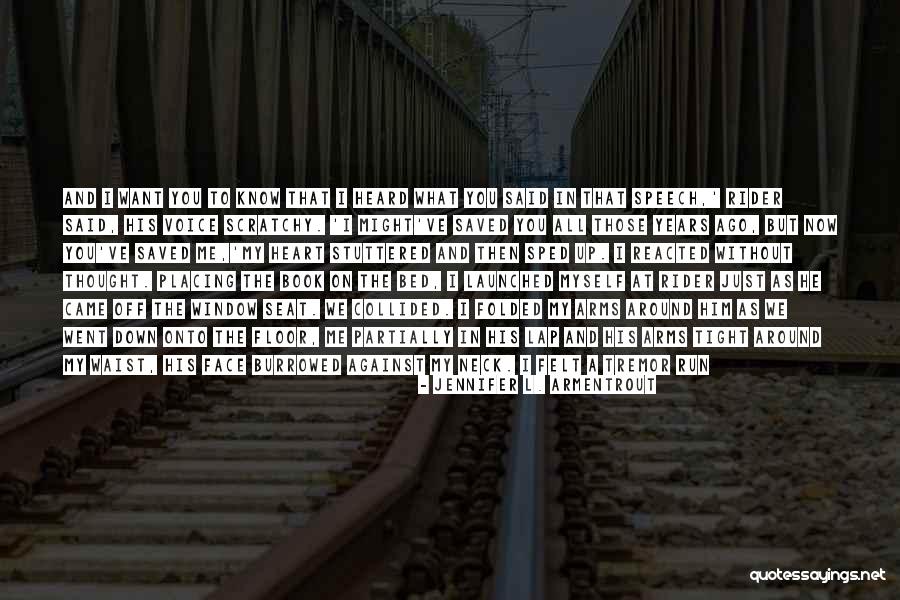 And I want you to know that I heard what you said in that speech,' Rider said, his voice scratchy. 'I might've saved you all those years ago, but now you've saved me,'
My heart stuttered and then sped up. I reacted without thought. Placing the book on the bed, I launched myself at Rider just as he came off the window seat. We collided. I folded my arms around him as we went down onto the floor, me partially in his lap and his arms tight around my waist, his face burrowed against my neck. I felt a tremor run through his body and then he shook in my arms. I held him tighter as he broke into pieces, and years of holding it together shattered. I held him through it all.
Then it was me who put Rider back together. — Jennifer L. Armentrout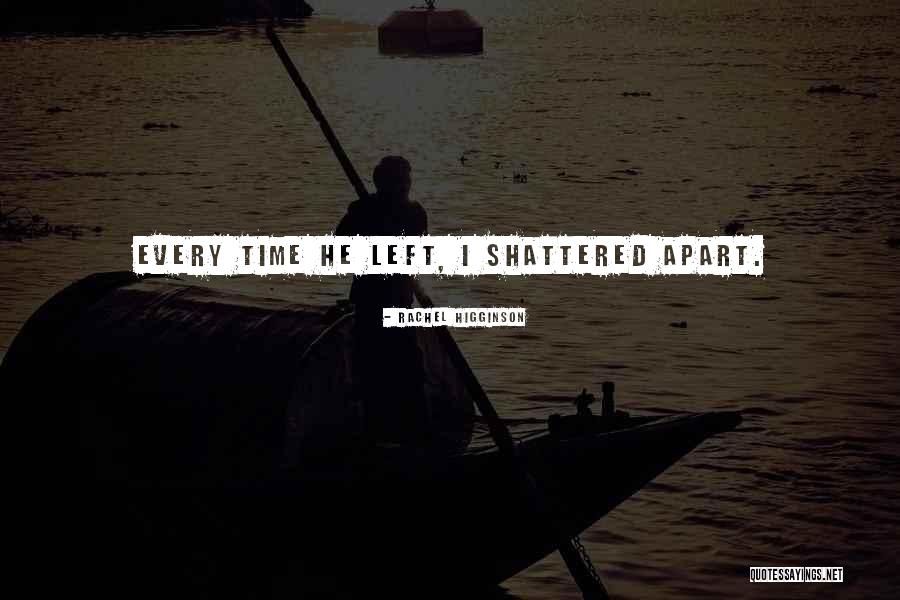 Every time he left, I shattered apart. — Rachel Higginson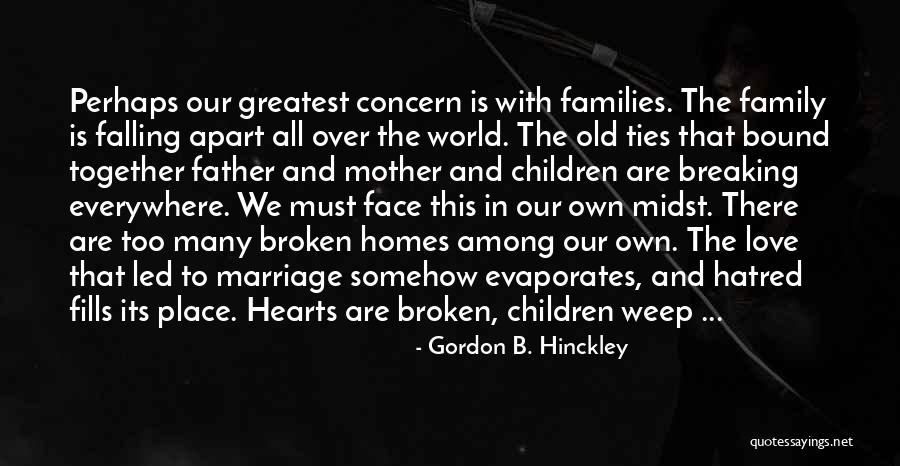 Perhaps our greatest concern is with families. The family is falling apart all over the world. The old ties that bound together father and mother and children are breaking everywhere. We must face this in our own midst. There are too many broken homes among our own. The love that led to marriage somehow evaporates, and hatred fills its place. Hearts are broken, children weep ... — Gordon B. Hinckley