Looking Forward Vacation Quotes & Sayings
Enjoy reading and share 5 famous quotes about Looking Forward Vacation with everyone.
Top Looking Forward Vacation Quotes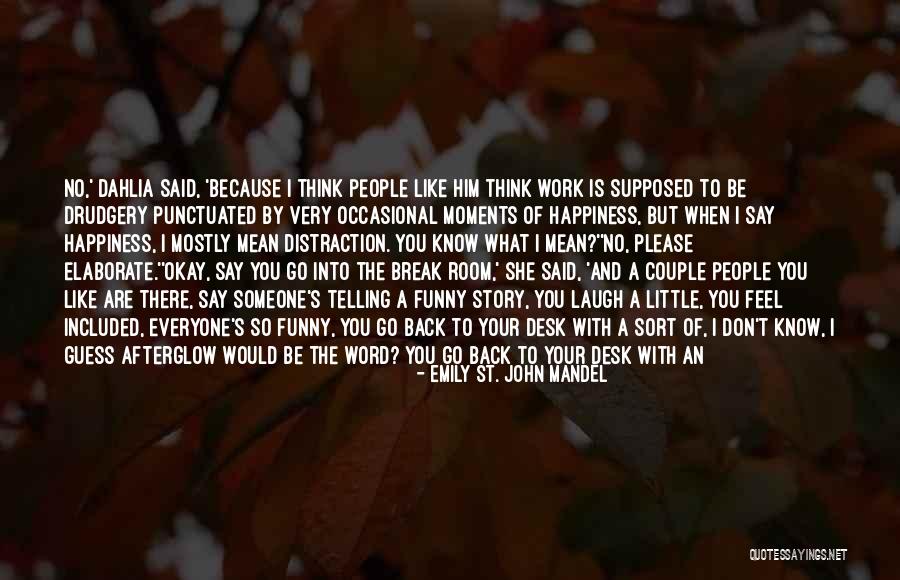 No,' Dahlia said, 'because I think people like him think work is supposed to be drudgery punctuated by very occasional moments of happiness, but when I say happiness, I mostly mean distraction. You know what I mean?'

'No, please elaborate.'

'Okay, say you go into the break room,' she said, 'and a couple people you like are there, say someone's telling a funny story, you laugh a little, you feel included, everyone's so funny, you go back to your desk with a sort of, I don't know, I guess afterglow would be the word? You go back to your desk with an afterglow, but then by four or five o'clock the day's just turned into yet another day, and you go on like that, looking forward to five o'clock and then the weekend and then your two or three annual weeks of paid vacation time, day in day out, and that's what happens to your life. — Emily St. John Mandel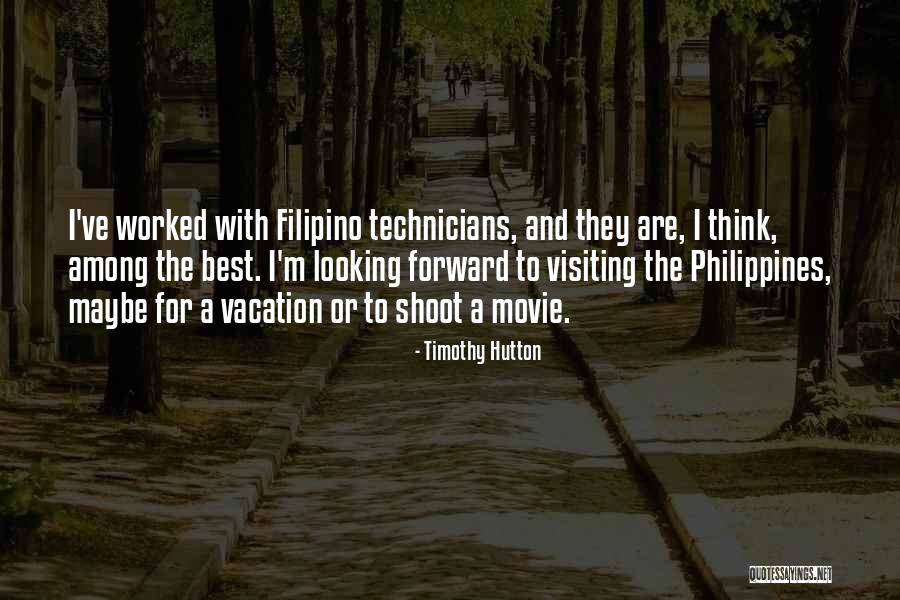 I've worked with Filipino technicians, and they are, I think, among the best. I'm looking forward to visiting the Philippines, maybe for a vacation or to shoot a movie. — Timothy Hutton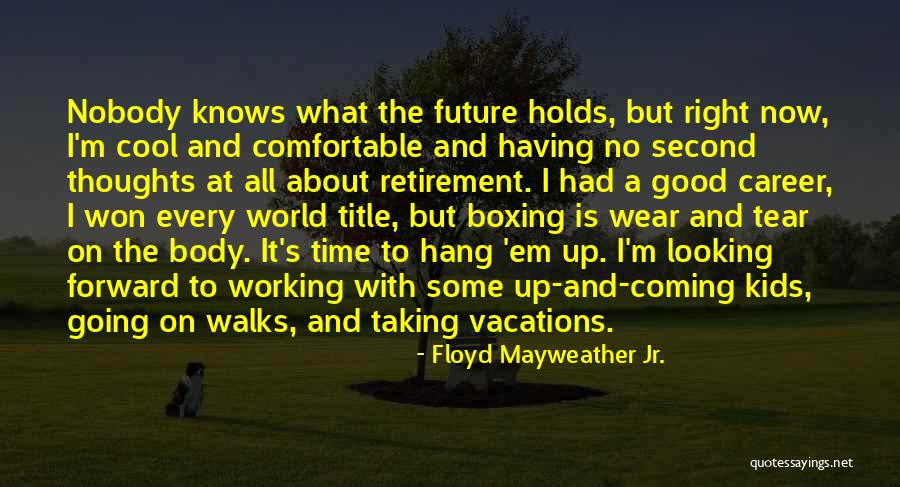 Nobody knows what the future holds, but right now, I'm cool and comfortable and having no second thoughts at all about retirement. I had a good career, I won every world title, but boxing is wear and tear on the body. It's time to hang 'em up. I'm looking forward to working with some up-and-coming kids, going on walks, and taking vacations. — Floyd Mayweather Jr.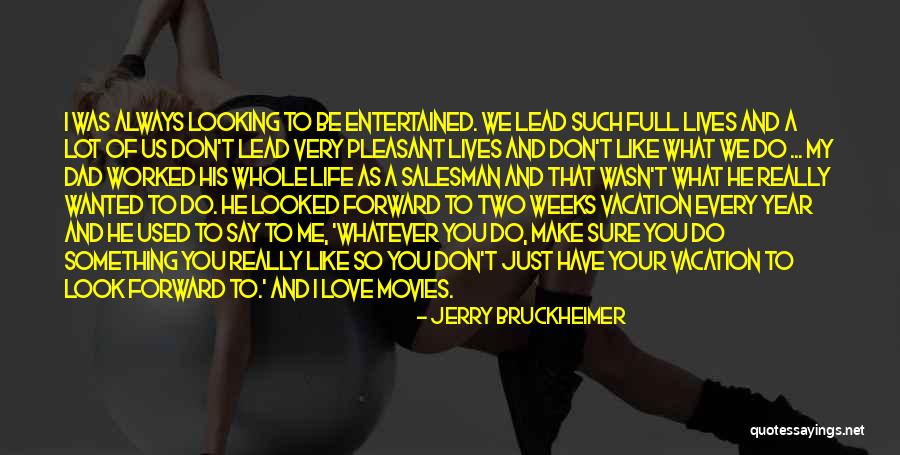 I was always looking to be entertained. We lead such full lives and a lot of us don't lead very pleasant lives and don't like what we do ... My dad worked his whole life as a salesman and that wasn't what he really wanted to do. He looked forward to two weeks vacation every year and he used to say to me, 'Whatever you do, make sure you do something you really like so you don't just have your vacation to look forward to.' And I love movies. — Jerry Bruckheimer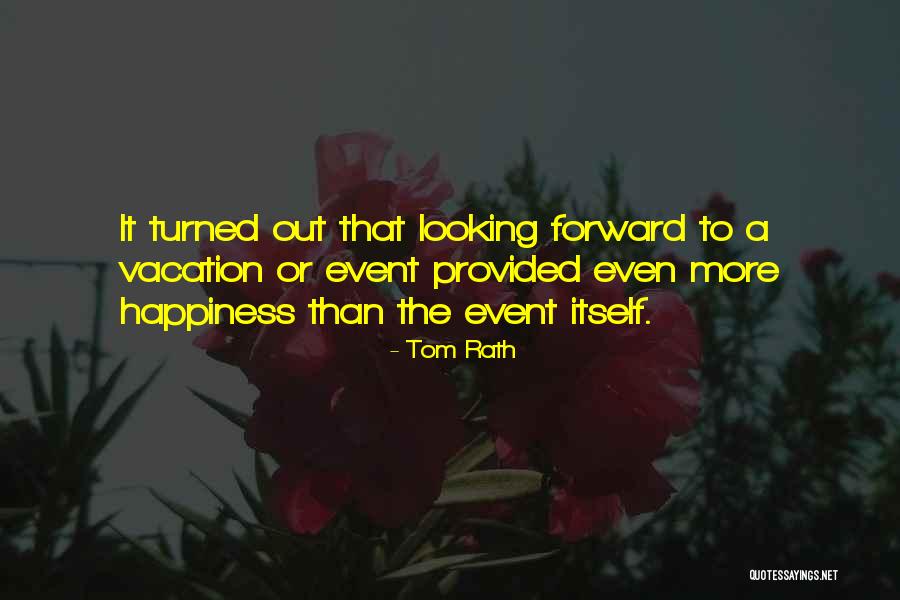 It turned out that looking forward to a vacation or event provided even more happiness than the event itself. — Tom Rath