Quotes & Sayings About Living Wholeheartedly
Enjoy reading and share 9 famous quotes about Living Wholeheartedly with everyone.
Top Living Wholeheartedly Quotes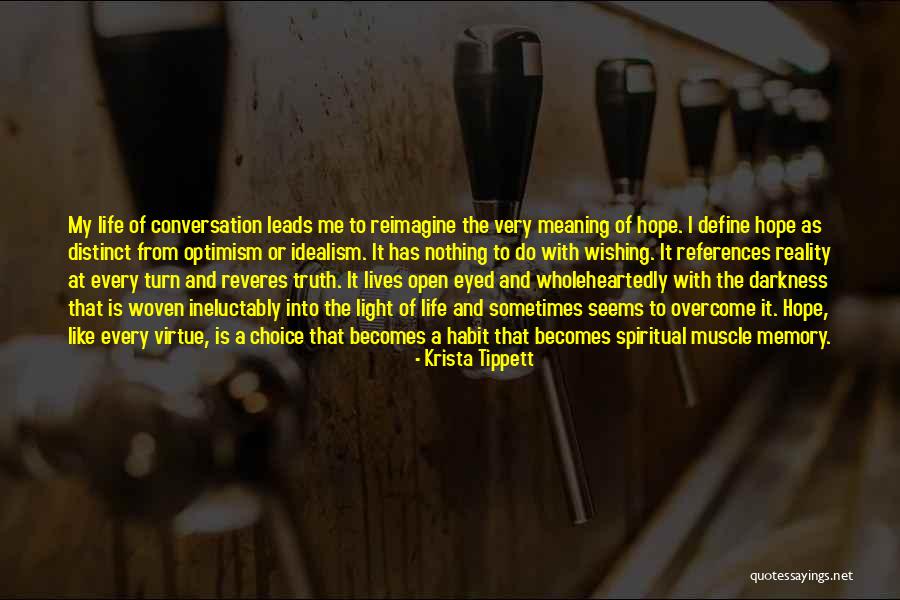 My life of conversation leads me to reimagine the very meaning of hope. I define hope as distinct from optimism or idealism. It has nothing to do with wishing. It references reality at every turn and reveres truth. It lives open eyed and wholeheartedly with the darkness that is woven ineluctably into the light of life and sometimes seems to overcome it. Hope, like every virtue, is a choice that becomes a habit that becomes spiritual muscle memory. — Krista Tippett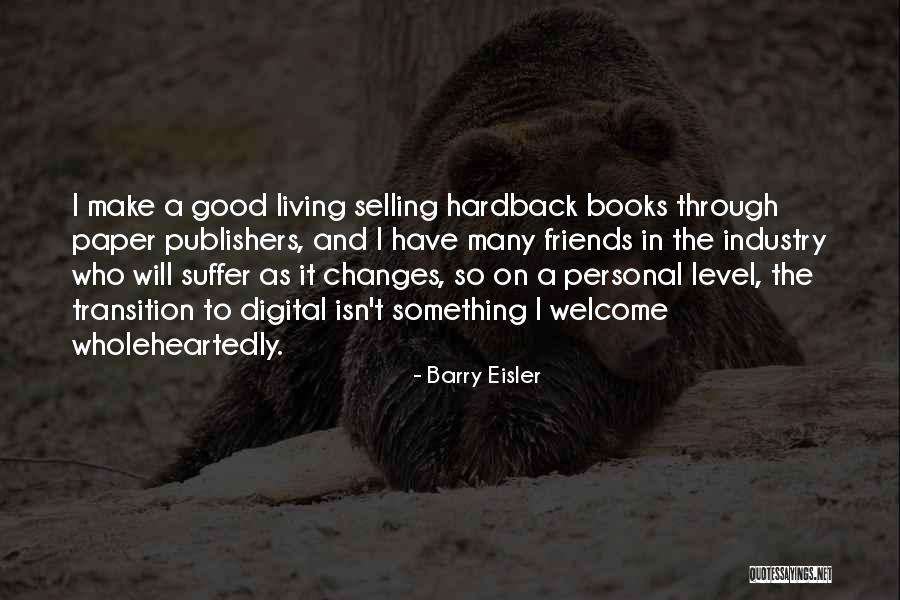 I make a good living selling hardback books through paper publishers, and I have many friends in the industry who will suffer as it changes, so on a personal level, the transition to digital isn't something I welcome wholeheartedly. — Barry Eisler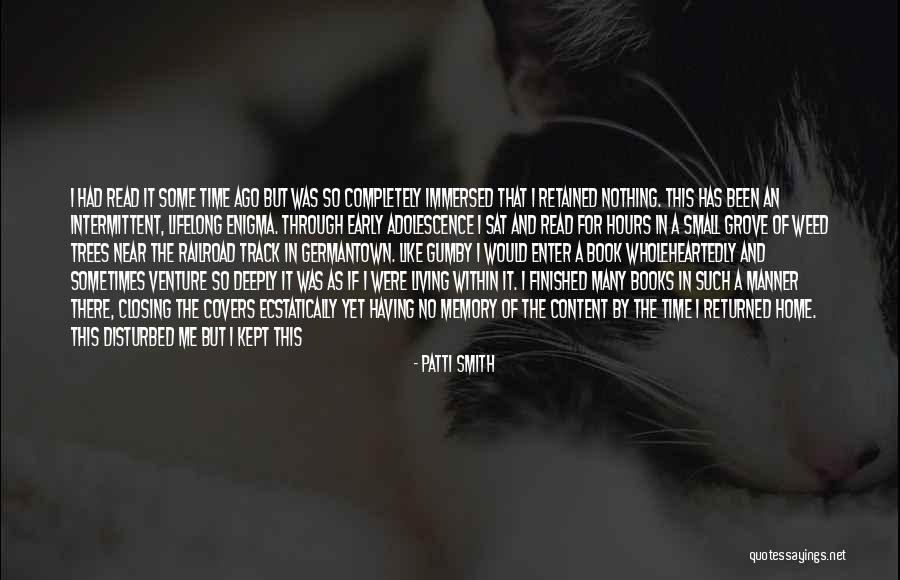 I had read it some time ago but was so completely immersed that I retained nothing. This has been an intermittent, lifelong enigma. Through early adolescence I sat and read for hours in a small grove of weed trees near the railroad track in Germantown. Like Gumby I would enter a book wholeheartedly and sometimes venture so deeply it was as if I were living within it. I finished many books in such a manner there, closing the covers ecstatically yet having no memory of the content by the time I returned home. This disturbed me but I kept this strange affliction to myself. I look at the covers of such books and their contents remain a mystery that I cannot bring myself to solve. Certain books I loved and lived within yet cannot remember. — Patti Smith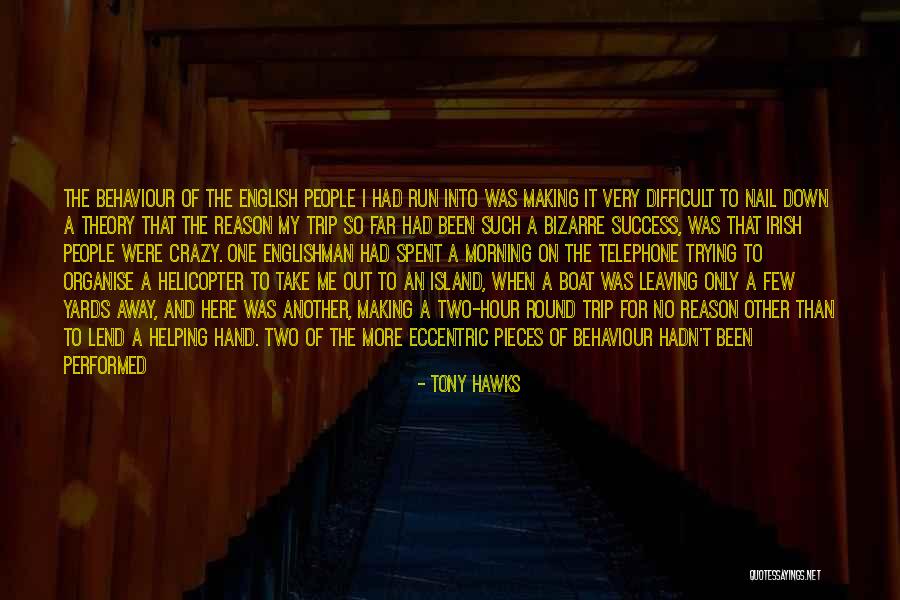 The behaviour of the English people I had run into was making it very difficult to nail down a theory that the reason my trip so far had been such a bizarre success, was that Irish people were crazy. One Englishman had spent a morning on the telephone trying to organise a helicopter to take me out to an island, when a boat was leaving only a few yards away, and here was another, making a two-hour round trip for no reason other than to lend a helping hand. Two of the more eccentric pieces of behaviour hadn't been performed by the Irish, but by my fellow countrymen. However, both Andy and Tony had embraced wholeheartedly a love of the Irish way of living life. — Tony Hawks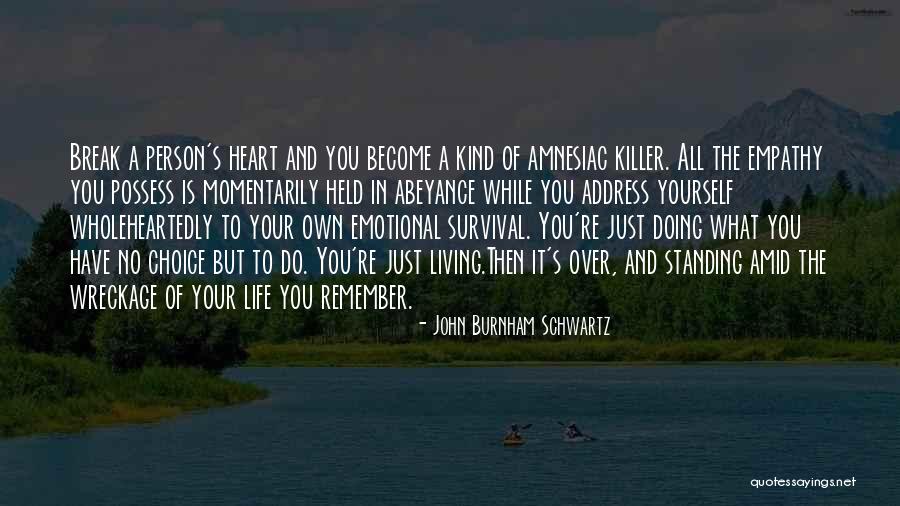 Break a person's heart and you become a kind of amnesiac killer. All the empathy you possess is momentarily held in abeyance while you address yourself wholeheartedly to your own emotional survival. You're just doing what you have no choice but to do. You're just living.
Then it's over, and standing amid the wreckage of your life you remember. — John Burnham Schwartz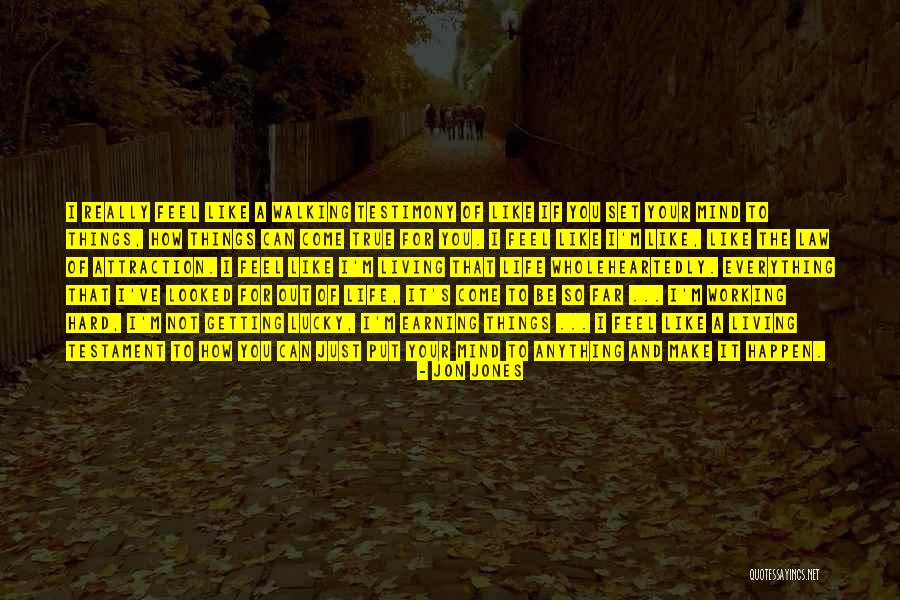 I really feel like a walking testimony of like if you set your mind to things, how things can come true for you. I feel like I'm like, like the law of attraction. I feel like I'm living that life wholeheartedly. Everything that I've looked for out of life, it's come to be so far ... I'm working hard, I'm not getting lucky, I'm earning things ... I feel like a living testament to how you can just put your mind to anything and make it happen. — Jon Jones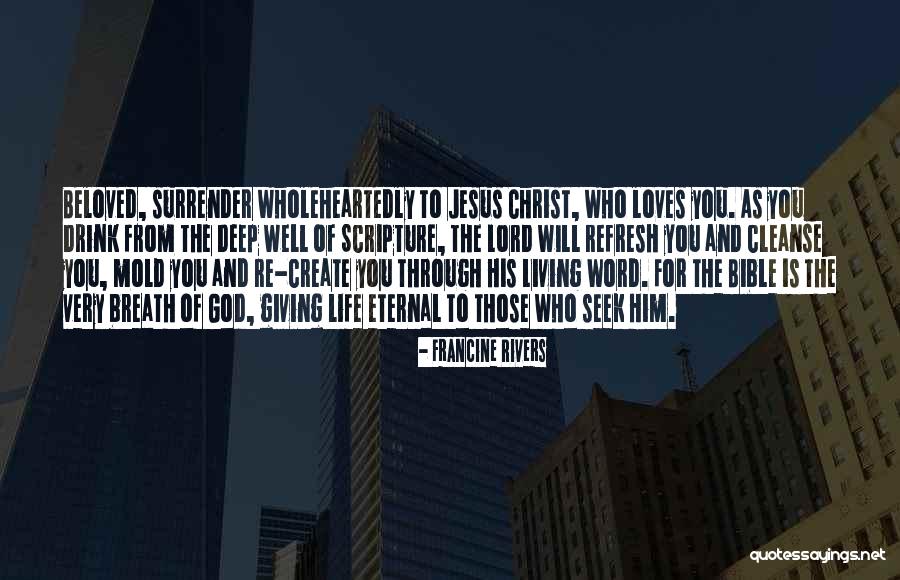 Beloved, surrender wholeheartedly to Jesus Christ, who loves you. As you drink from the deep well of Scripture, the Lord will refresh you and cleanse you, mold you and re-create you through His Living Word. For the Bible is the very breath of God, giving life eternal to those who seek Him. — Francine Rivers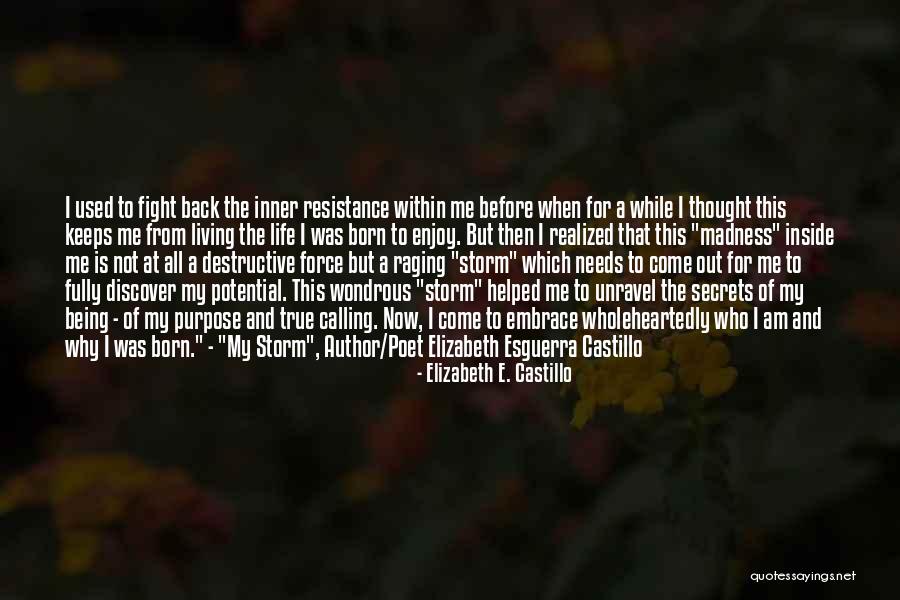 I used to fight back the inner resistance within me before when for a while I thought this keeps me from living the life I was born to enjoy. But then I realized that this "madness" inside me is not at all a destructive force but a raging "storm" which needs to come out for me to fully discover my potential. This wondrous "storm" helped me to unravel the secrets of my being - of my purpose and true calling. Now, I come to embrace wholeheartedly who I am and why I was born." - "My Storm", Author/Poet Elizabeth Esguerra Castillo — Elizabeth E. Castillo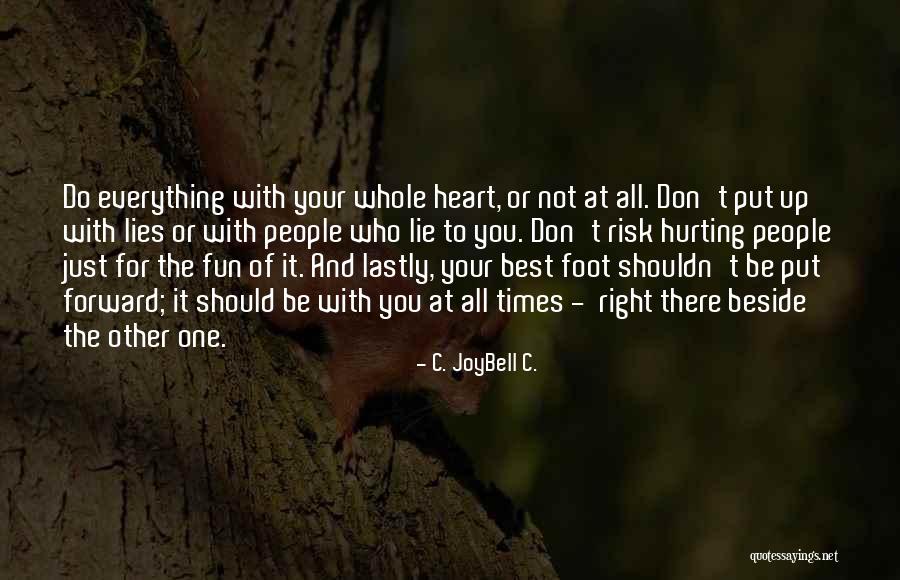 Do everything with your whole heart, or not at all. Don't put up with lies or with people who lie to you. Don't risk hurting people just for the fun of it. And lastly, your best foot shouldn't be put forward; it should be with you at all times - right there beside the other one. — C. JoyBell C.