Like Seriously Quotes & Sayings
Enjoy reading and share 100 famous quotes about Like Seriously with everyone.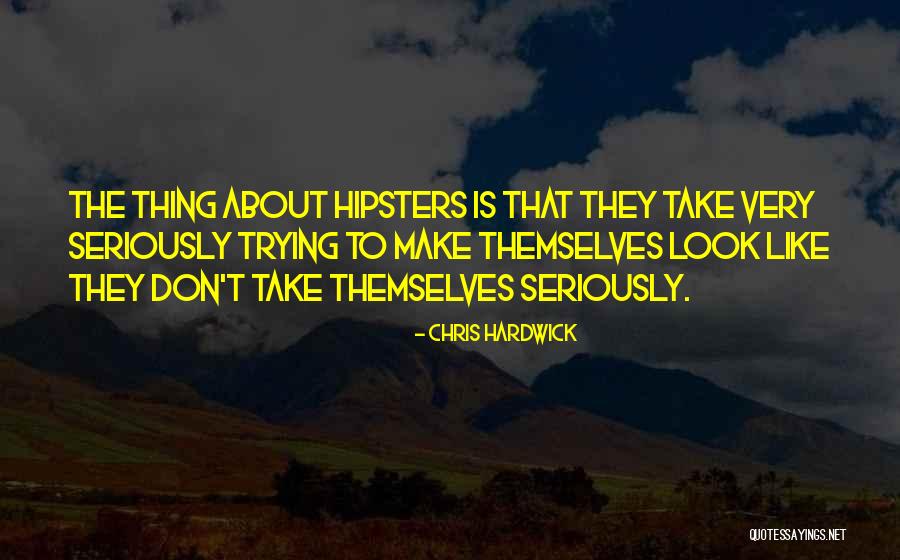 The thing about hipsters is that they take very seriously trying to make themselves look like they don't take themselves seriously. — Chris Hardwick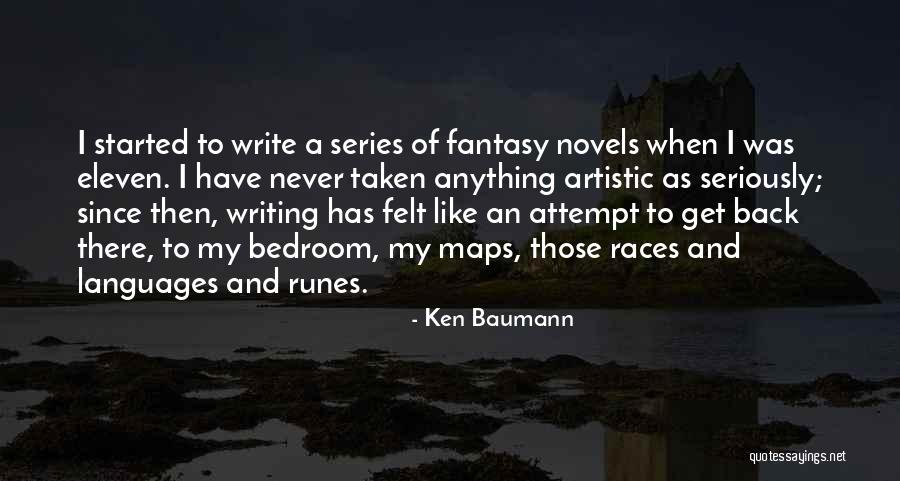 I started to write a series of fantasy novels when I was eleven. I have never taken anything artistic as seriously; since then, writing has felt like an attempt to get back there, to my bedroom, my maps, those races and languages and runes. — Ken Baumann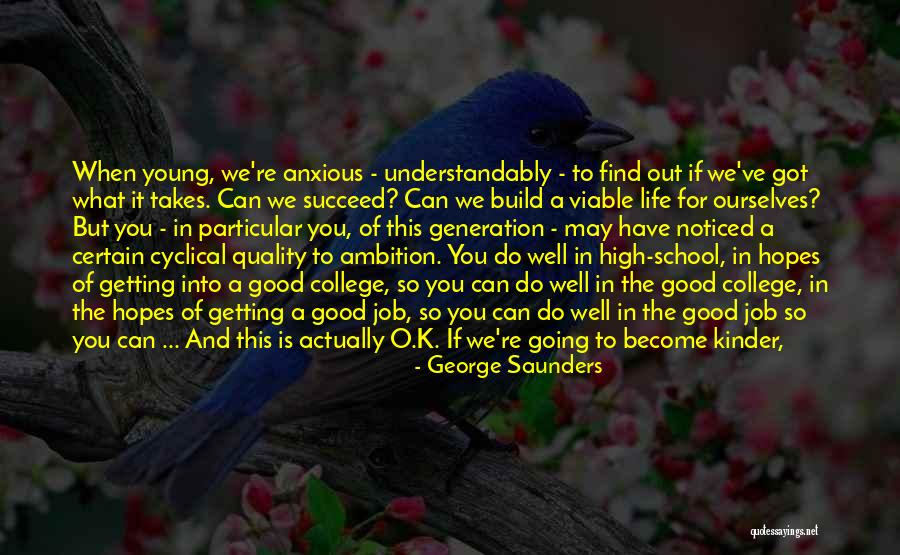 When young, we're anxious - understandably - to find out if we've got what it takes. Can we succeed? Can we build a viable life for ourselves? But you - in particular you, of this generation - may have noticed a certain cyclical quality to ambition. You do well in high-school, in hopes of getting into a good college, so you can do well in the good college, in the hopes of getting a good job, so you can do well in the good job so you can ...
And this is actually O.K. If we're going to become kinder, that process has to include taking ourselves seriously - as doers, as accomplishers, as dreamers. We have to do that, to be our best selves.
Still, accomplishment is unreliable. "Succeeding," whatever that might mean to you, is hard, and the need to do so constantly renews itself (success is like a mountain that keeps growing ahead of you as you hike it), and there's the very real danger that "succeeding" will take up your whole life, while the big questions go untended. — George Saunders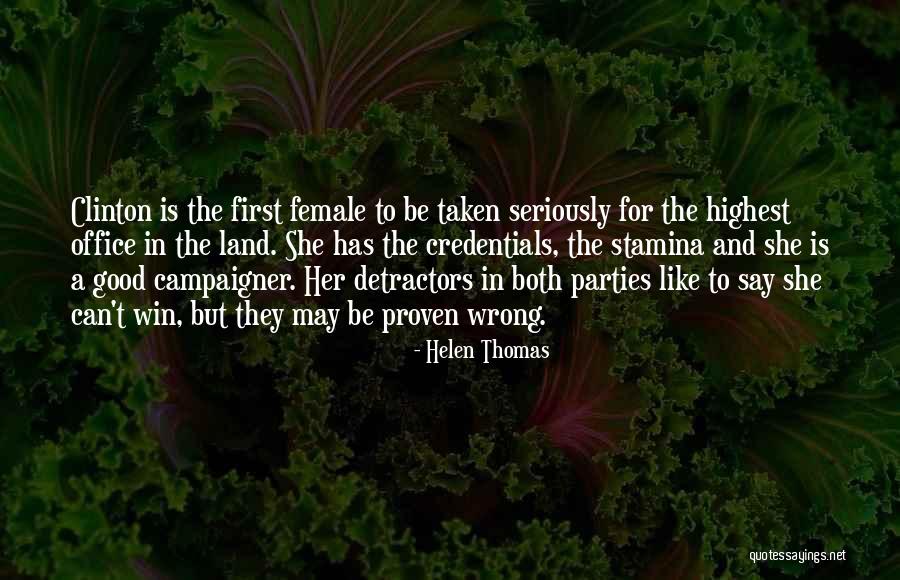 Clinton is the first female to be taken seriously for the highest office in the land. She has the credentials, the stamina and she is a good campaigner. Her detractors in both parties like to say she can't win, but they may be proven wrong. — Helen Thomas
I wondered what the FML post would look like.
"Today, when my father tried to shoot me, I found out he was an assassin monger who's been keeping my mom locked away in a secret facility for freaky killers. FML."
Seriously. F.M.L. — Jus Accardo
I need to eliminate 'like' from my vocabulary. I begin sentences with, 'That's seriously like ... ' I hear myself talking in this Los Angeles high-school student kind of way, and I hate it. — Eli Roth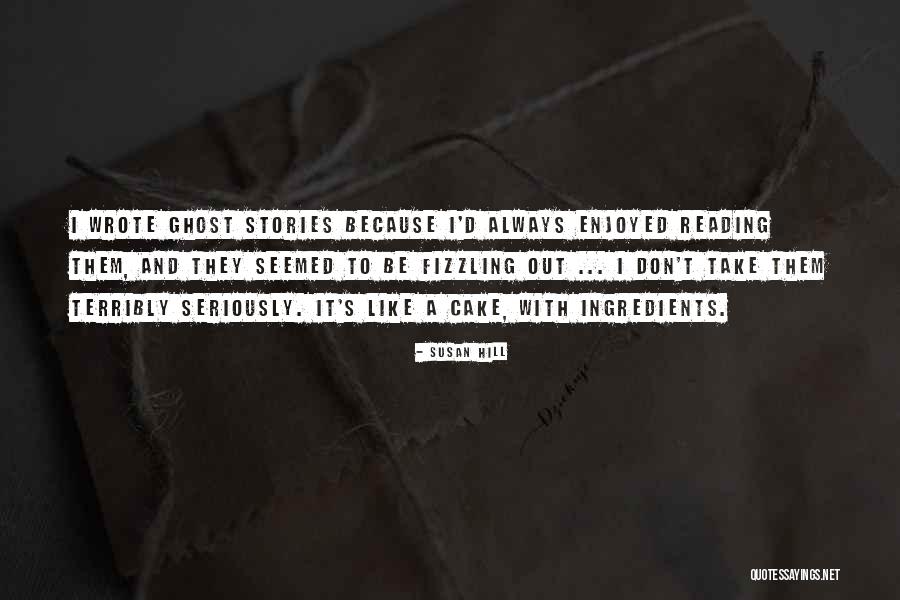 I wrote ghost stories because I'd always enjoyed reading them, and they seemed to be fizzling out ... I don't take them terribly seriously. It's like a cake, with ingredients. — Susan Hill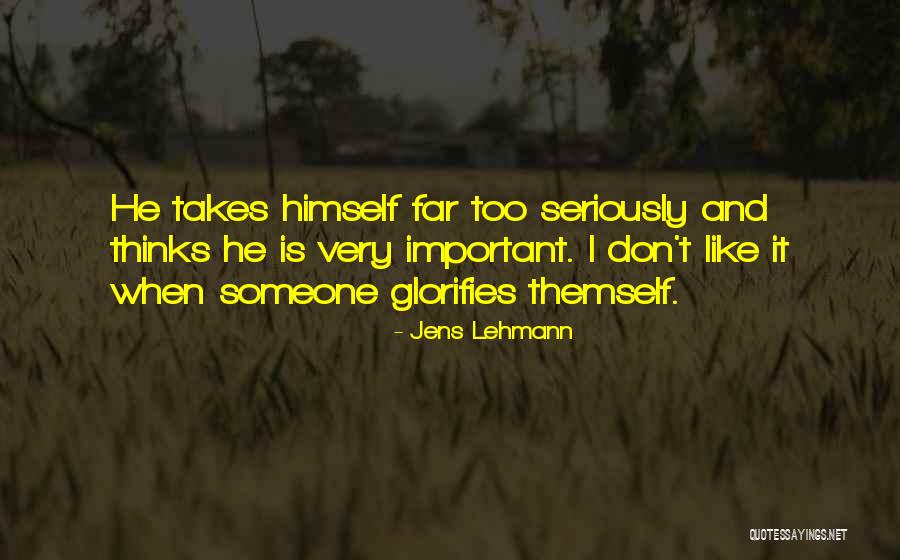 He takes himself far too seriously and thinks he is very important. I don't like it when someone glorifies themself. — Jens Lehmann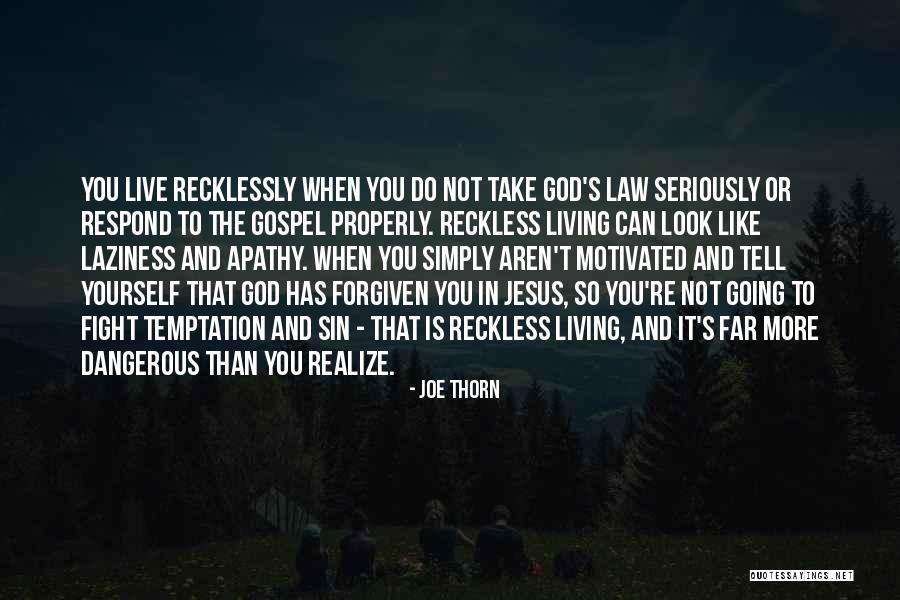 You live recklessly when you do not take God's law seriously or respond to the gospel properly. Reckless living can look like laziness and apathy. When you simply aren't motivated and tell yourself that God has forgiven you in Jesus, so you're not going to fight temptation and sin - that is reckless living, and it's far more dangerous than you realize. — Joe Thorn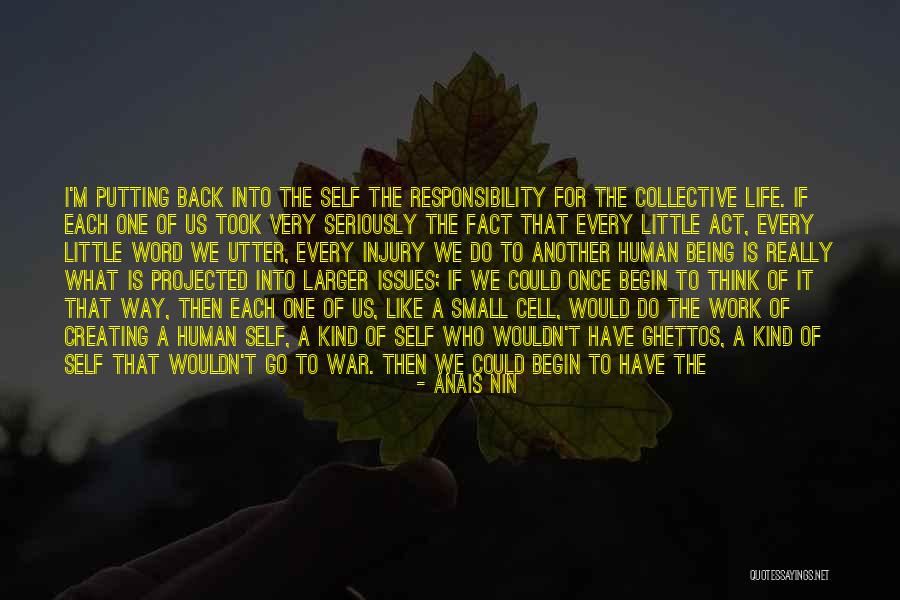 I'm putting back into the self the responsibility for the collective life. If each one of us took very seriously the fact that every little act, every little word we utter, every injury we do to another human being is really what is projected into larger issues; if we could once begin to think of it that way, then each one of us, like a small cell, would do the work of creating a human self, a kind of self who wouldn't have ghettos, a kind of self that wouldn't go to war. Then we could begin to have the cell which would influence and enormous amount of cells around you. I don't think we can measure the radius of the personal influence of one person, within the home, outside of the home, in the neighborhood, and finally in national affairs. — Anais Nin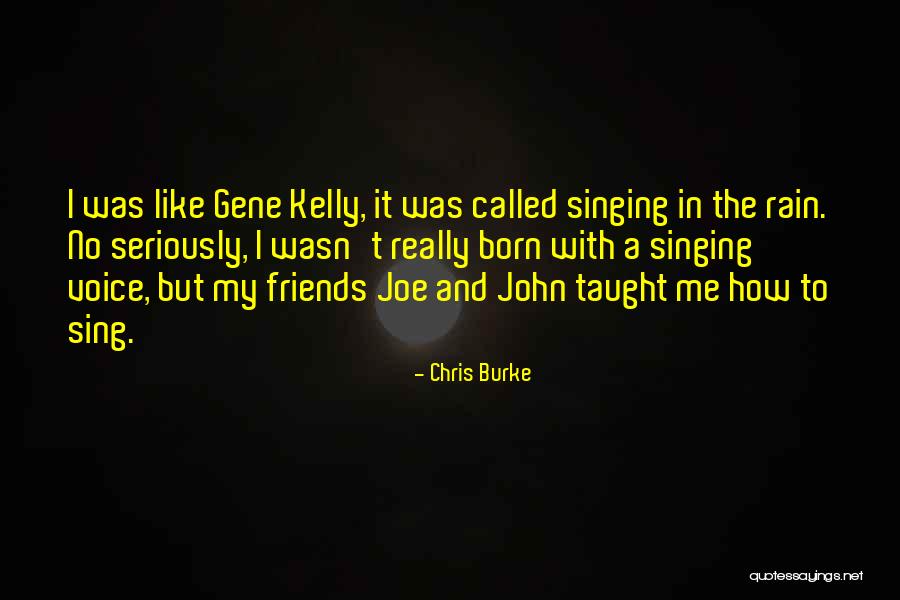 I was like Gene Kelly, it was called singing in the rain. No seriously, I wasn't really born with a singing voice, but my friends Joe and John taught me how to sing. — Chris Burke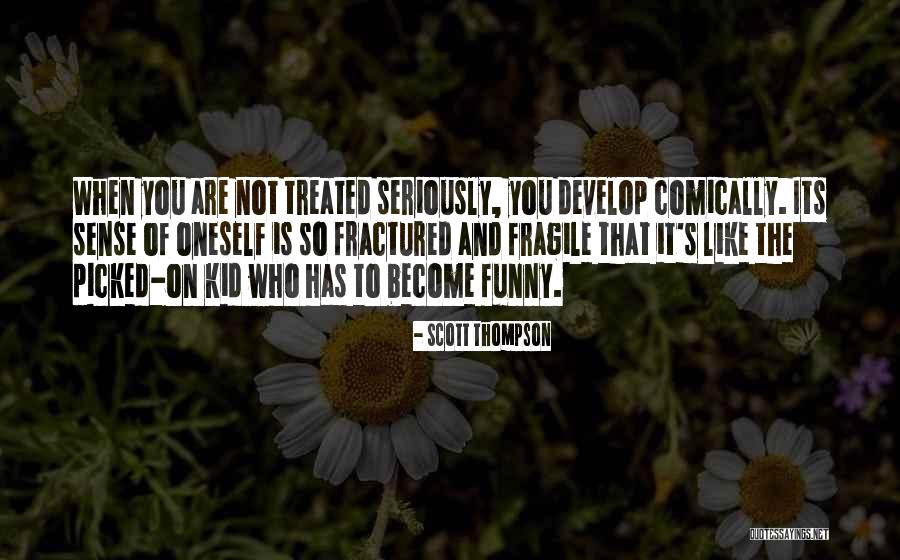 When you are not treated seriously, you develop comically. Its sense of oneself is so fractured and fragile that it's like the picked-on kid who has to become funny. — Scott Thompson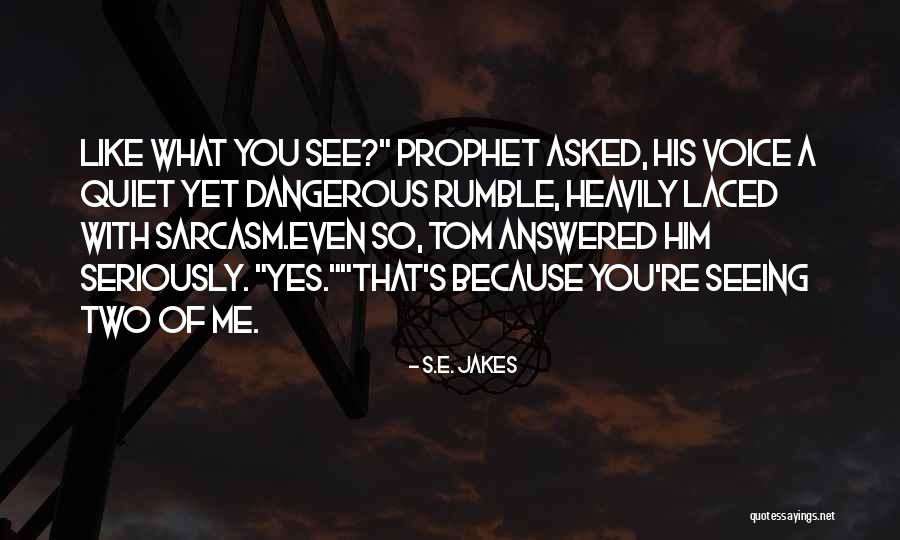 Like what you see?" Prophet asked, his voice a quiet yet dangerous rumble, heavily laced with sarcasm.
Even so, Tom answered him seriously. "Yes."
"That's because you're seeing two of me. — S.E. Jakes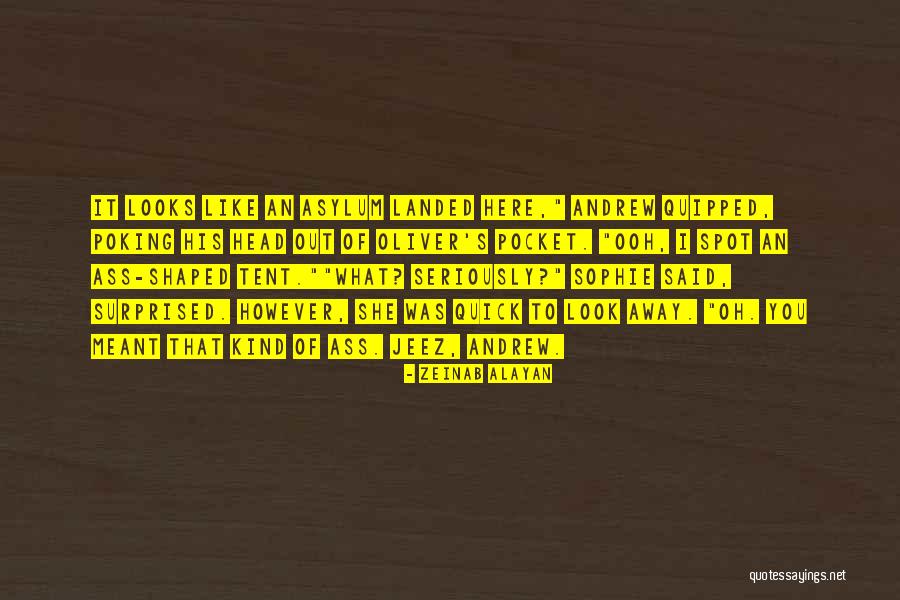 It looks like an asylum landed here," Andrew quipped, poking his head out of Oliver's pocket. "Ooh, I spot an ass-shaped tent."
"What? Seriously?" Sophie said, surprised. However, she was quick to look away. "Oh. You meant that kind of ass. Jeez, Andrew. — Zeinab Alayan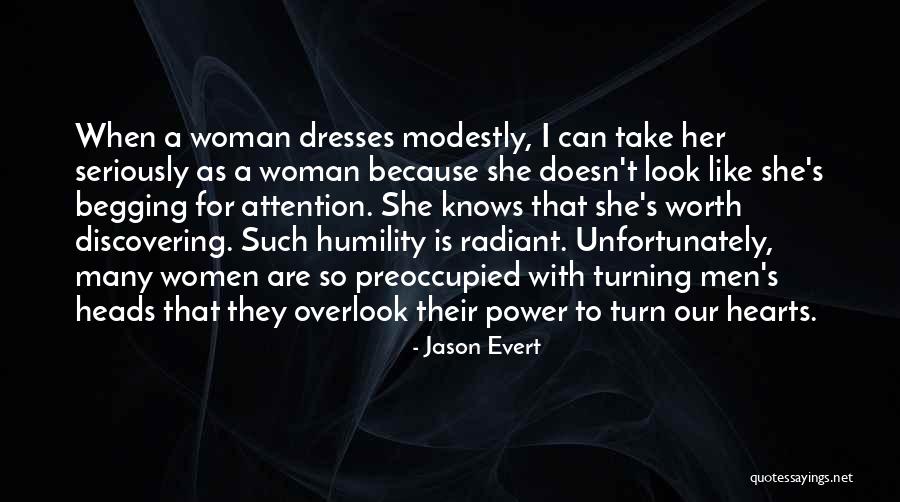 When a woman dresses modestly, I can take her seriously as a woman because she doesn't look like she's begging for attention. She knows that she's worth discovering. Such humility is radiant. Unfortunately, many women are so preoccupied with turning men's heads that they overlook their power to turn our hearts. — Jason Evert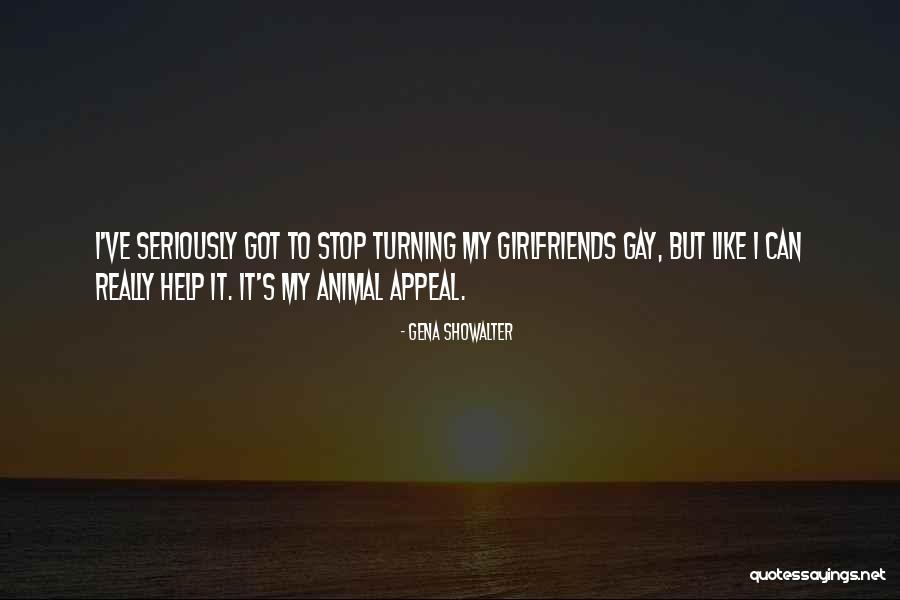 I've seriously got to stop turning my girlfriends gay, but like I can really help it. It's my animal appeal. — Gena Showalter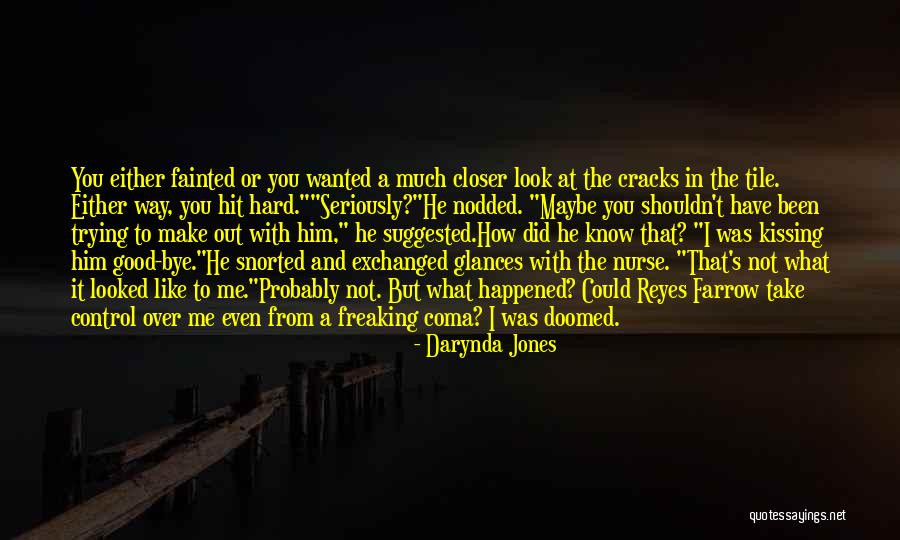 You either fainted or you wanted a much closer look at the cracks in the tile. Either way, you hit hard."
"Seriously?"
He nodded. "Maybe you shouldn't have been trying to make out with him," he suggested.
How did he know that? "I was kissing him good-bye."
He snorted and exchanged glances with the nurse. "That's not what it looked like to me."
Probably not. But what happened? Could Reyes Farrow take control over me even from a freaking coma? I was doomed. — Darynda Jones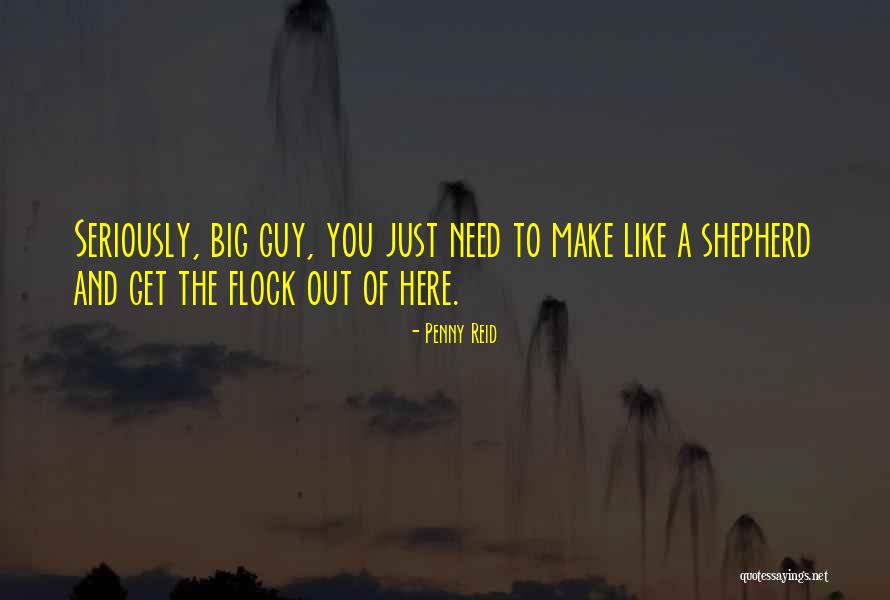 Seriously, big guy, you just need to make like a shepherd and get the flock out of here. — Penny Reid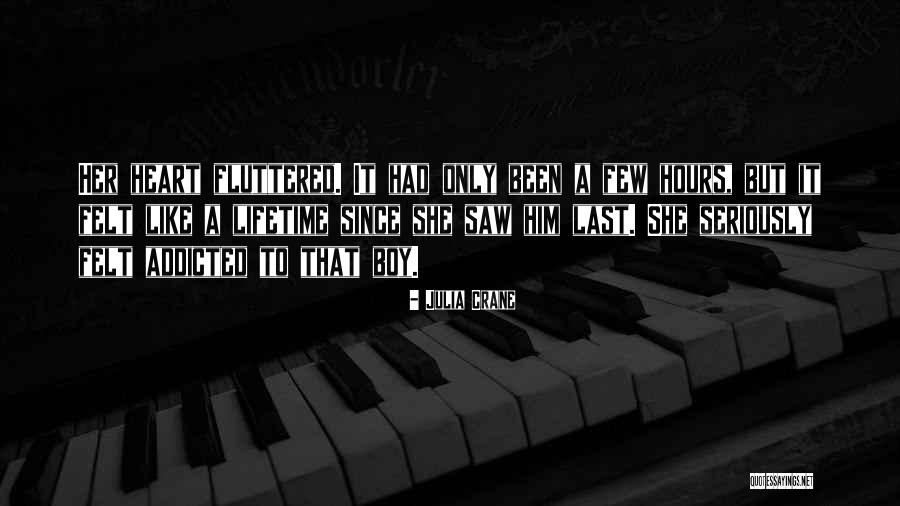 Her heart fluttered. It had only been a few hours, but it felt like a lifetime since she saw him last. She seriously felt addicted to that boy. — Julia Crane
The other night I took her on-out of pity-and what do you think the crazy bitch had done to herself? She had shaved it clean ... not a speck of hair on it. Did you ever have a woman who shaved her twat? It's repulsive, ain't it? And it's funny, too. Sort of mad like. It doesn't look like a twat any more: it's like a dead clam or something." He describes to me how, his curiosity aroused, he got out of bed and searched for his flashlight. "I made her hold it open and I trained the flashlight on it. You should have seen me ... it was comical. I got so worked up about it that I forgot all about her. I never in my life looked at a cunt so seriously. — Henry Miller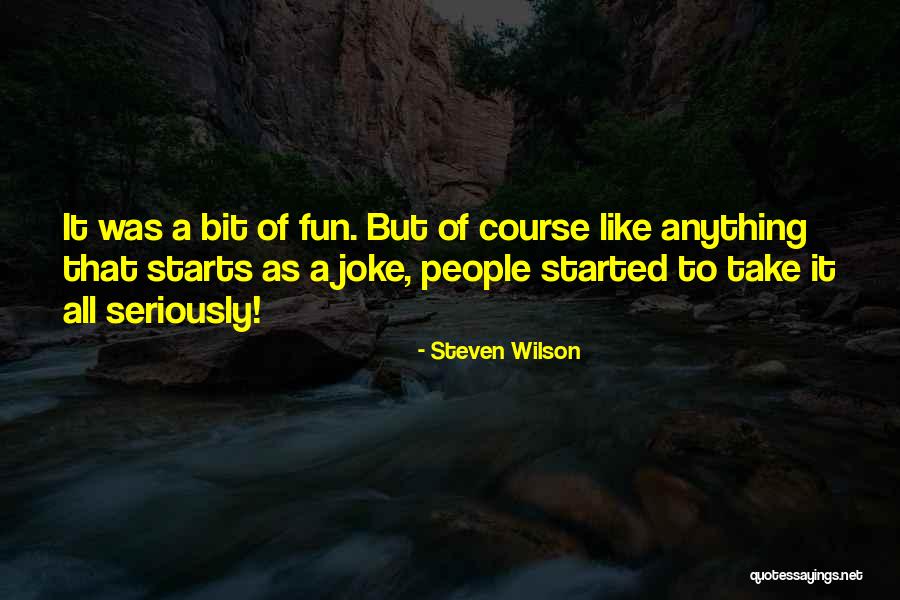 It was a bit of fun. But of course like anything that starts as a joke, people started to take it all seriously! — Steven Wilson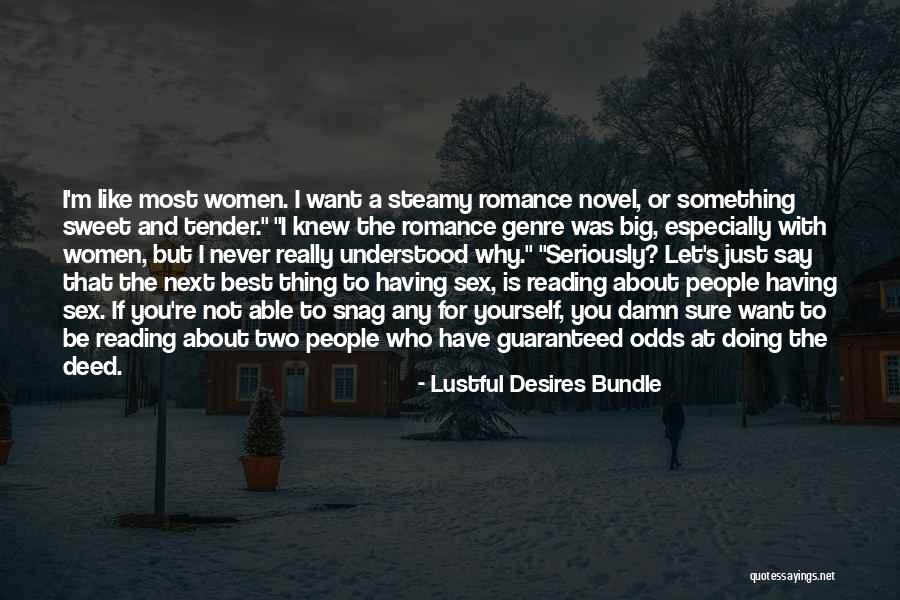 I'm like most women. I want a steamy romance novel, or something sweet and tender." "I knew the romance genre was big, especially with women, but I never really understood why." "Seriously? Let's just say that the next best thing to having sex, is reading about people having sex. If you're not able to snag any for yourself, you damn sure want to be reading about two people who have guaranteed odds at doing the deed. — Lustful Desires Bundle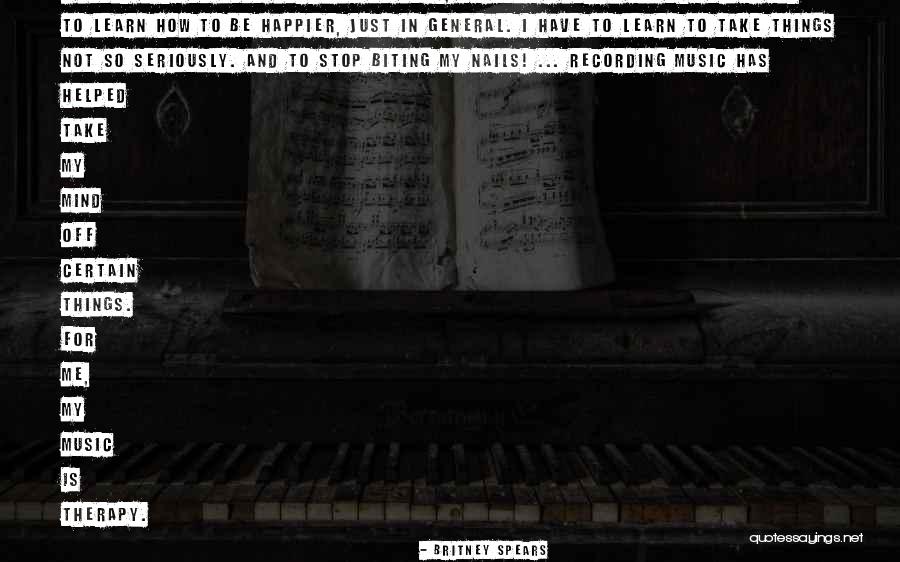 I would like to stop worrying so much, because I worry all the time. And to learn how to be happier, just in general. I have to learn to take things not so seriously. And to stop biting my nails! ... Recording music has helped take my mind off certain things. For me, my music is therapy. — Britney Spears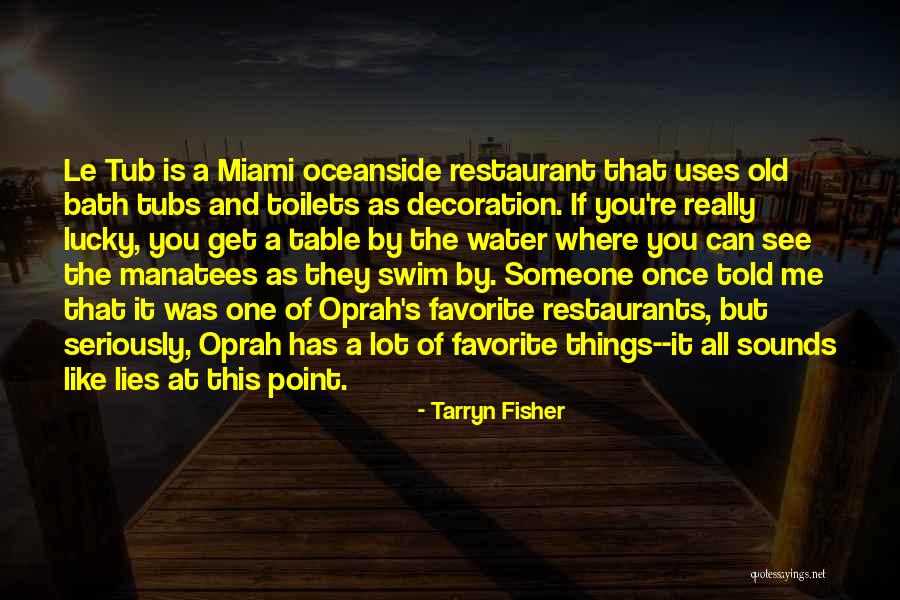 Le Tub is a Miami oceanside restaurant that uses old bath tubs and toilets as decoration. If you're really lucky, you get a table by the water where you can see the manatees as they swim by. Someone once told me that it was one of Oprah's favorite restaurants, but seriously, Oprah has a lot of favorite things--it all sounds like lies at this point. — Tarryn Fisher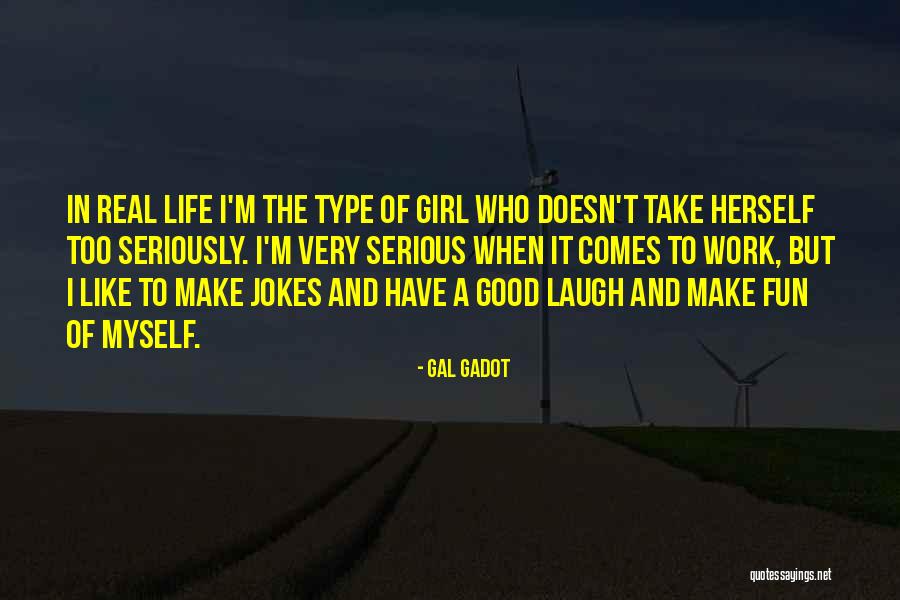 In real life I'm the type of girl who doesn't take herself too seriously. I'm very serious when it comes to work, but I like to make jokes and have a good laugh and make fun of myself. — Gal Gadot
Trying to attract another underserved audience group - females - brought Super Princess Peach, a game where Peach finally avoids being princess-napped. Bowser kidnaps Mario and Luigi instead, and it's up to her for once to save them. The second-wave feminism lasts as long as it takes Peach to acquire a magical talking parasol. Peach's powers manifest through her emotional states. When she is calm she can heal herself, when she is happy she can fly, when glum she can water plants with her tears, and when angry she literally catches on fire. Using emotions as part of basic game play is a daring concept, and feel free to sub in "insulting" or "outrageous" or "awesome" for "daring." The concept might have been taken more seriously if not for touches like the pink umbrella, and Peach having unlimited lives - core gamers hate being unable to die. — Jeff Ryan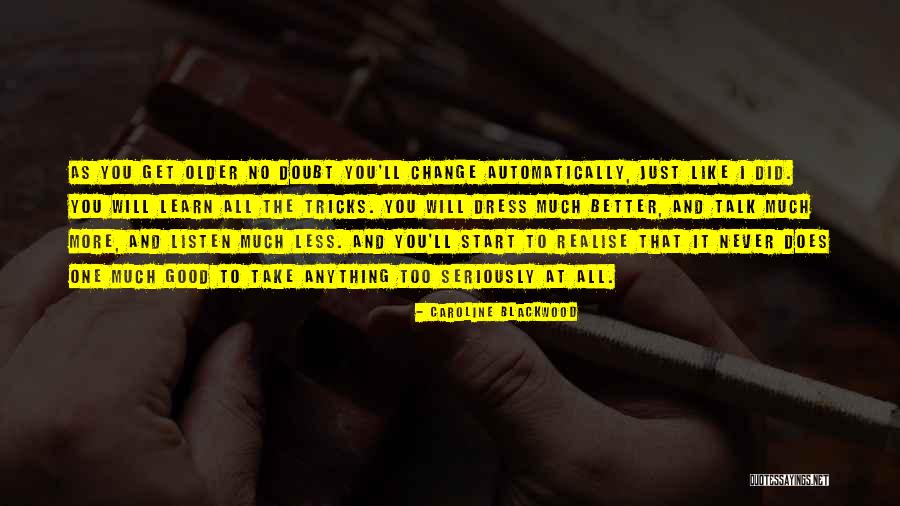 As you get older no doubt you'll change automatically, just like I did. You will learn all the tricks. You will dress much better, and talk much more, and listen much less. And you'll start to realise that it never does one much good to take anything too seriously at all. — Caroline Blackwood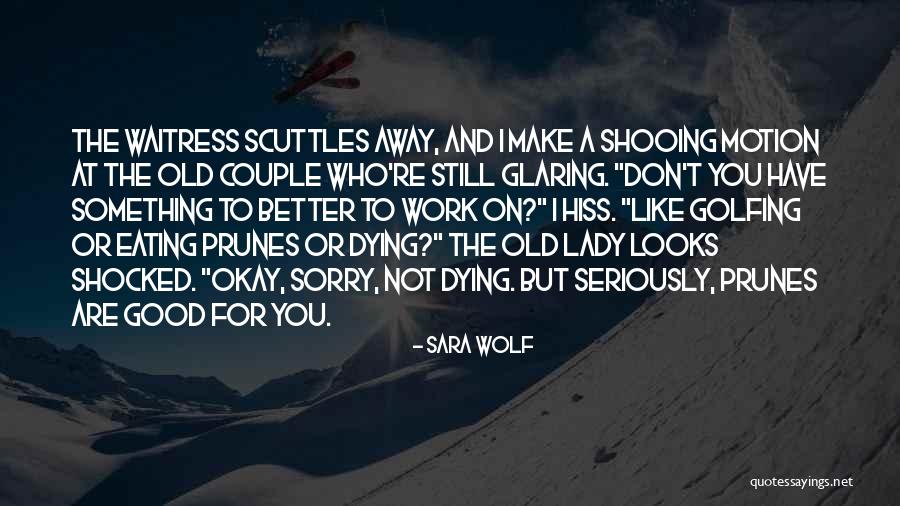 The waitress scuttles away, and I make a shooing motion at the old couple who're still glaring.
"Don't you have something to better to work on?" I hiss. "Like golfing or eating prunes or dying?"
The old lady looks shocked.
"Okay, sorry, not dying. But seriously, prunes are good for you. — Sara Wolf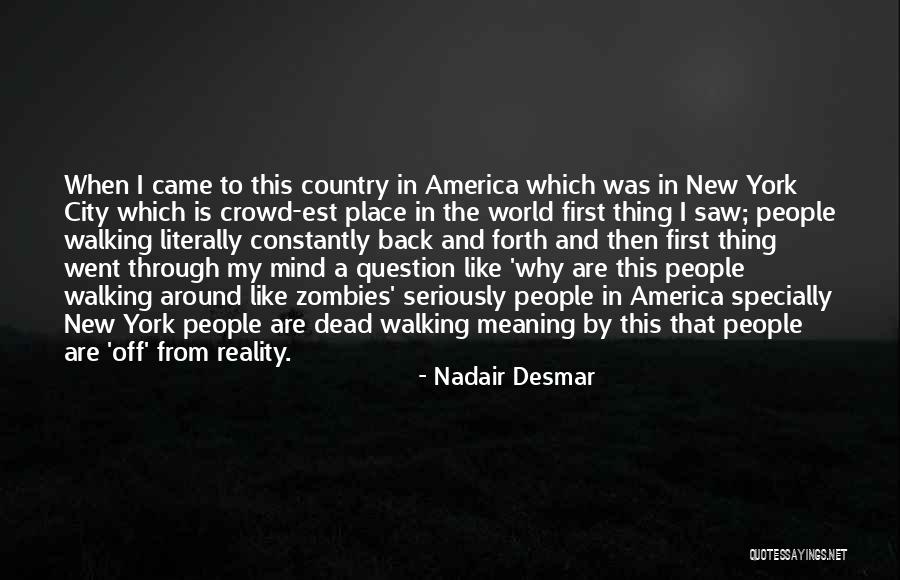 When I came to this country in America which was in New York City which is crowd-est place in the world first thing I saw; people walking literally constantly back and forth and then first thing went through my mind a question like 'why are this people walking around like zombies' seriously people in America specially New York people are dead walking meaning by this that people are 'off' from reality. — Nadair Desmar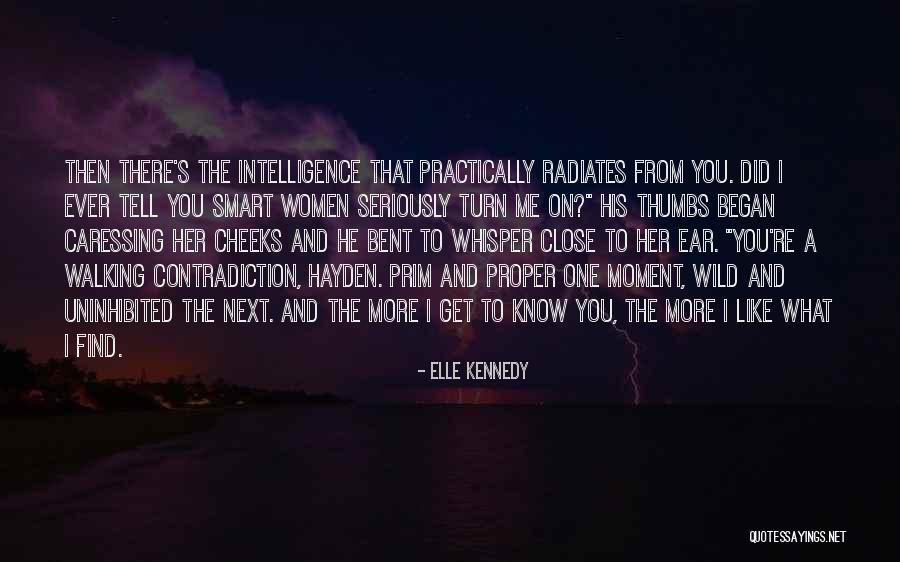 Then there's the intelligence that practically radiates from you. Did I ever tell you smart women seriously turn me on?" His thumbs began caressing her cheeks and he bent to whisper close to her ear. "You're a walking contradiction, Hayden. Prim and proper one moment, wild and uninhibited the next. And the more I get to know you, the more I like what I find. — Elle Kennedy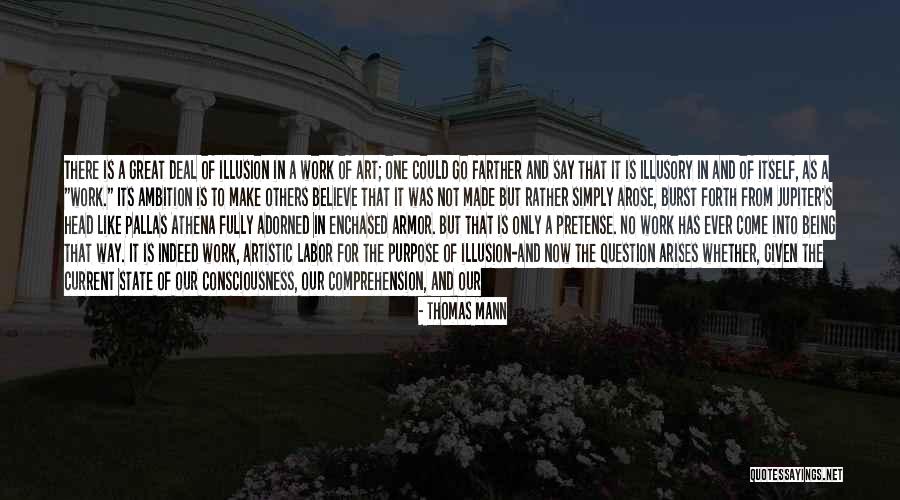 There is a great deal of illusion in a work of art; one could go farther and say that it is illusory in and of itself, as a "work." Its ambition is to make others believe that it was not made but rather simply arose, burst forth from Jupiter's head like Pallas Athena fully adorned in enchased armor. But that is only a pretense. No work has ever come into being that way. It is indeed work, artistic labor for the purpose of illusion-and now the question arises whether, given the current state of our consciousness, our comprehension, and our sense of truth, the game is still permissible, still intellectually possible, can still be taken seriously; whether the work as such, as a self-sufficient and harmonically self-contained structure, still stands in a legitimate relation to our problematical social condition, with its total insecurity and lack of harmony; whether all illusion, even the most beautiful, and especially the most beautiful, has not become a lie today. — Thomas Mann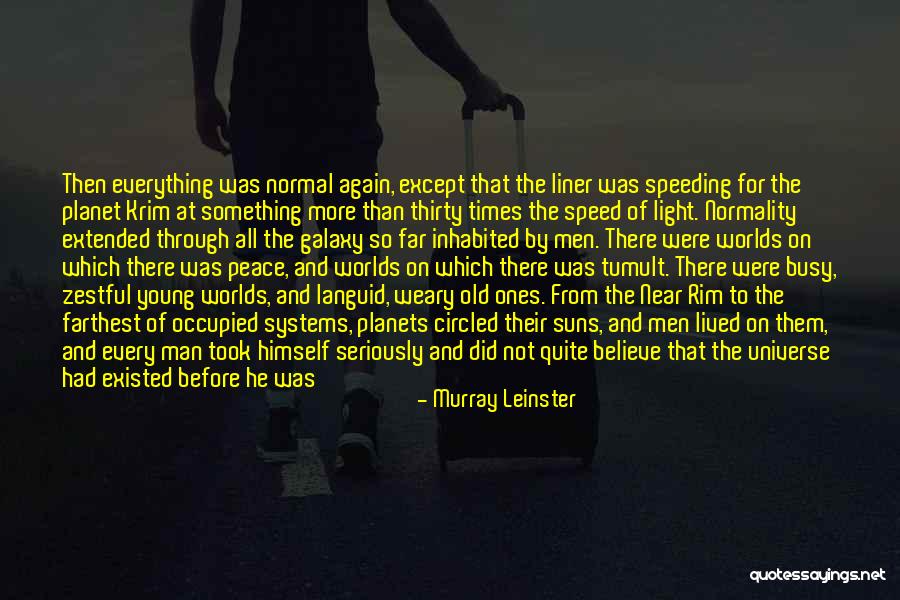 Then everything was normal again, except that the liner was speeding for the planet Krim at something more than thirty times the speed of light. Normality extended through all the galaxy so far inhabited by men. There were worlds on which there was peace, and worlds on which there was tumult. There were busy, zestful young worlds, and languid, weary old ones. From the Near Rim to the farthest of occupied systems, planets circled their suns, and men lived on them, and every man took himself seriously and did not quite believe that the universe had existed before he was born or would long survive his loss. Time passed. Comets let out vast streamers like bridal veils and swept toward and around their suns. Some of them - one in ten thousand, or twenty - were possibly seen by human eyes. The liner bearing Hoddan sped through the void. In time it made a landfall on the Planet Krim. — Murray Leinster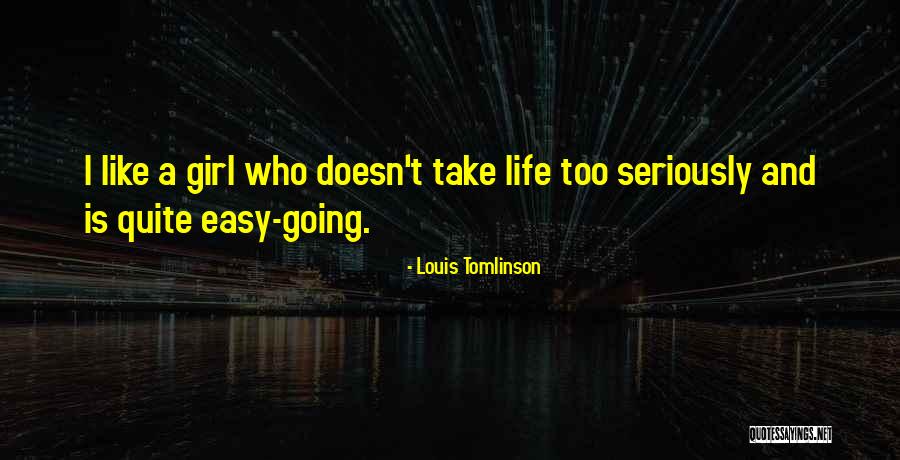 I like a girl who doesn't take life too seriously and is quite easy-going. — Louis Tomlinson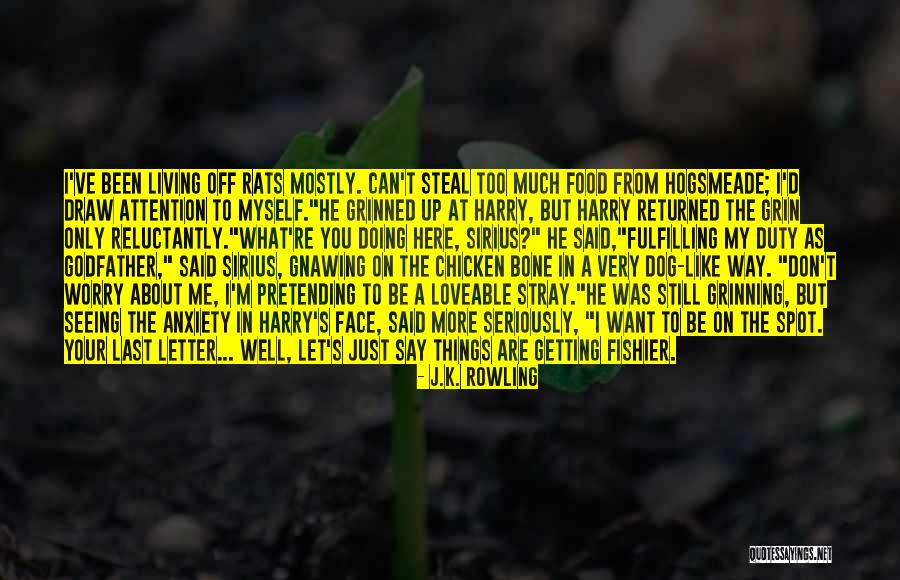 I've been living off rats mostly. Can't steal too much food from Hogsmeade; I'd draw attention to myself."
He grinned up at Harry, but Harry returned the grin only reluctantly.
"What're you doing here, Sirius?" he said,
"Fulfilling my duty as godfather," said Sirius, gnawing on the chicken bone in a very dog-like way. "Don't worry about me, I'm pretending to be a loveable stray."
He was still grinning, but seeing the anxiety in Harry's face, said more seriously, "I want to be on the spot. Your last letter... well, let's just say things are getting fishier. — J.K. Rowling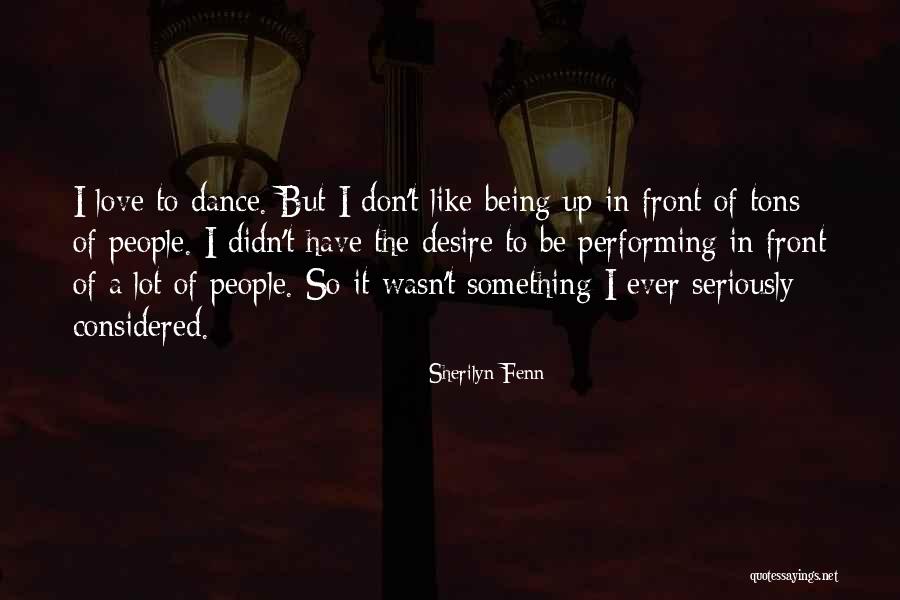 I love to dance. But I don't like being up in front of tons of people. I didn't have the desire to be performing in front of a lot of people. So it wasn't something I ever seriously considered. — Sherilyn Fenn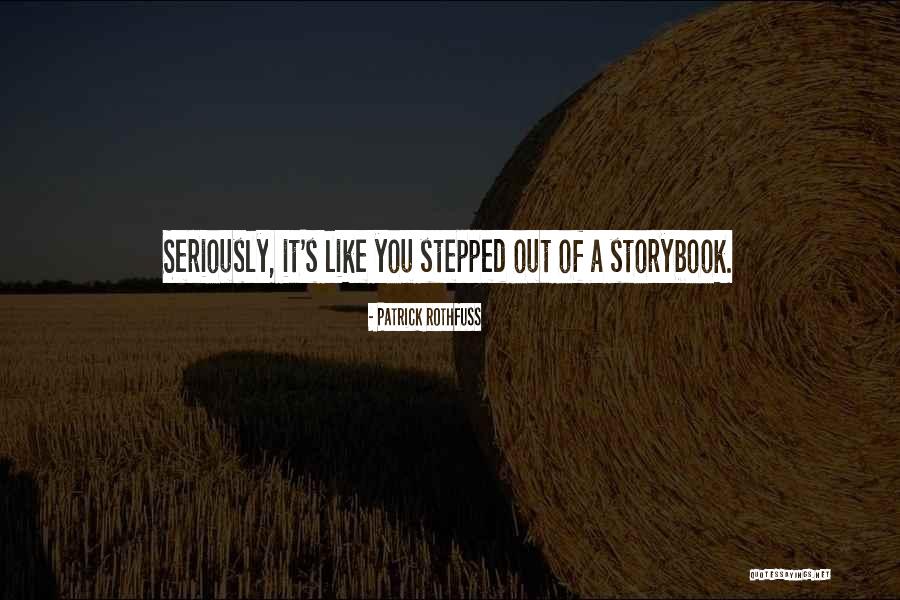 Seriously, it's like you stepped out of a storybook. — Patrick Rothfuss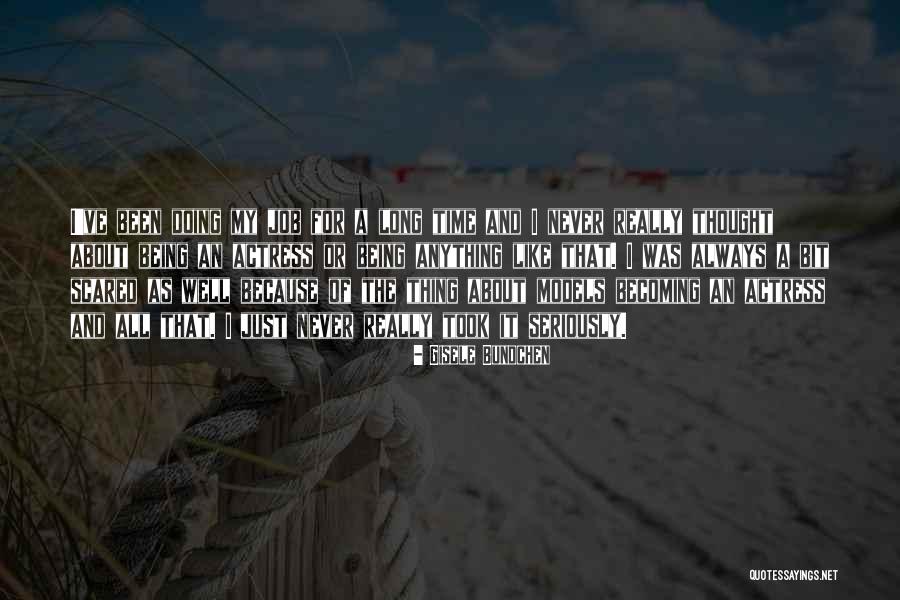 I've been doing my job for a long time and I never really thought about being an actress or being anything like that. I was always a bit scared as well because of the thing about models becoming an actress and all that. I just never really took it seriously. — Gisele Bundchen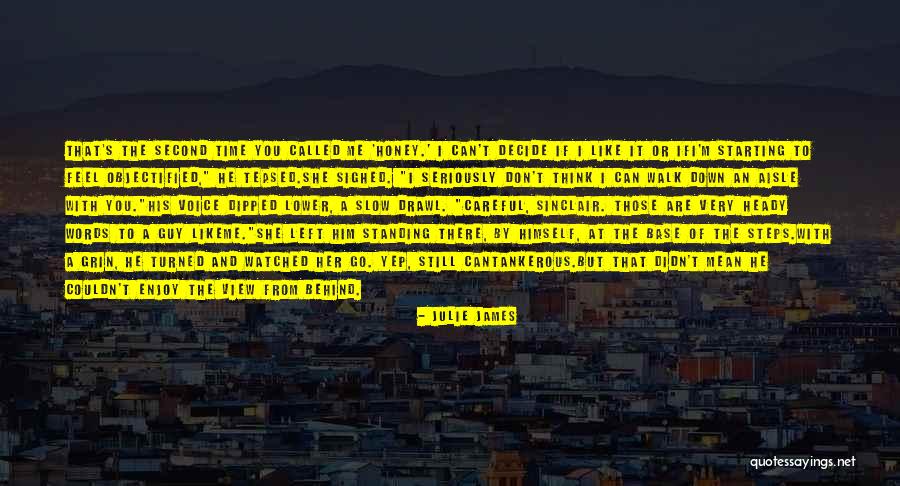 That's the second time you called me 'honey.' I can't decide if I like it or if
I'm starting to feel objectified," he teased.
She sighed. "I seriously don't think I can walk down an aisle with you."
His voice dipped lower, a slow drawl. "Careful, Sinclair. Those are very heady words to a guy like
me."
She left him standing there, by himself, at the base of the steps.
With a grin, he turned and watched her go. Yep, still cantankerous.
But that didn't mean he couldn't enjoy the view from behind. — Julie James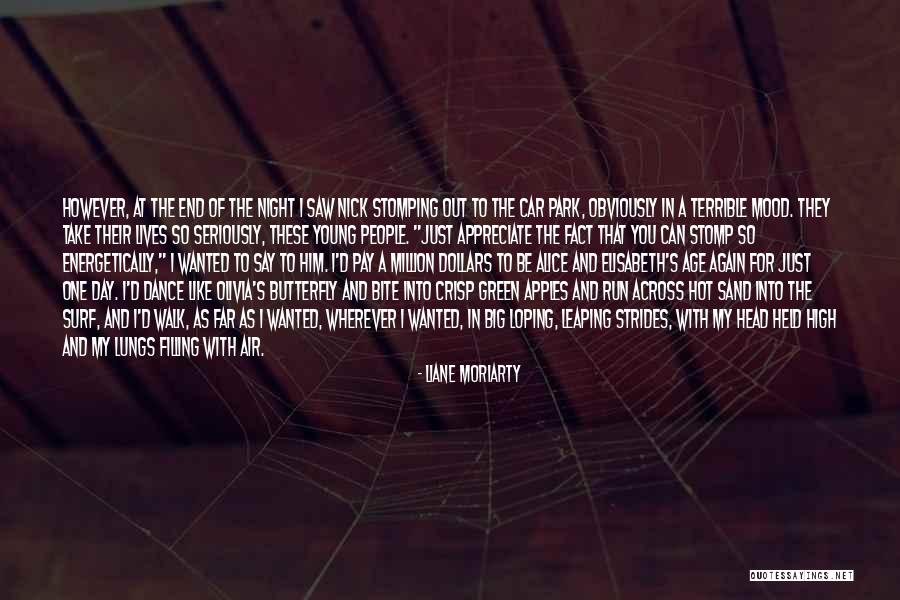 However, at the end of the night I saw Nick stomping out to the car park, obviously in a terrible mood. They take their lives so seriously, these young people. "Just appreciate the fact that you can stomp so energetically," I wanted to say to him. I'd pay a million dollars to be Alice and Elisabeth's age again for just one day. I'd dance like Olivia's butterfly and bite into crisp green apples and run across hot sand into the surf, and I'd walk, as far as I wanted, wherever I wanted, in big loping, leaping strides, with my head held high and my lungs filling with air. — Liane Moriarty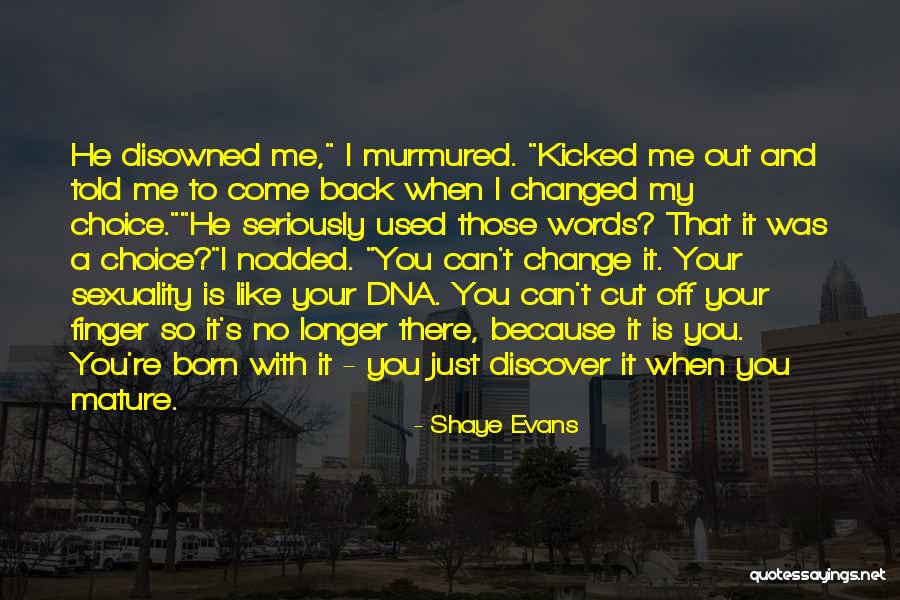 He disowned me," I murmured. "Kicked me out and told me to come back when I changed my choice."
"He seriously used those words? That it was a choice?"
I nodded.
"You can't change it. Your sexuality is like your DNA. You can't cut off your finger so it's no longer there, because it is you. You're born with it - you just discover it when you mature. — Shaye Evans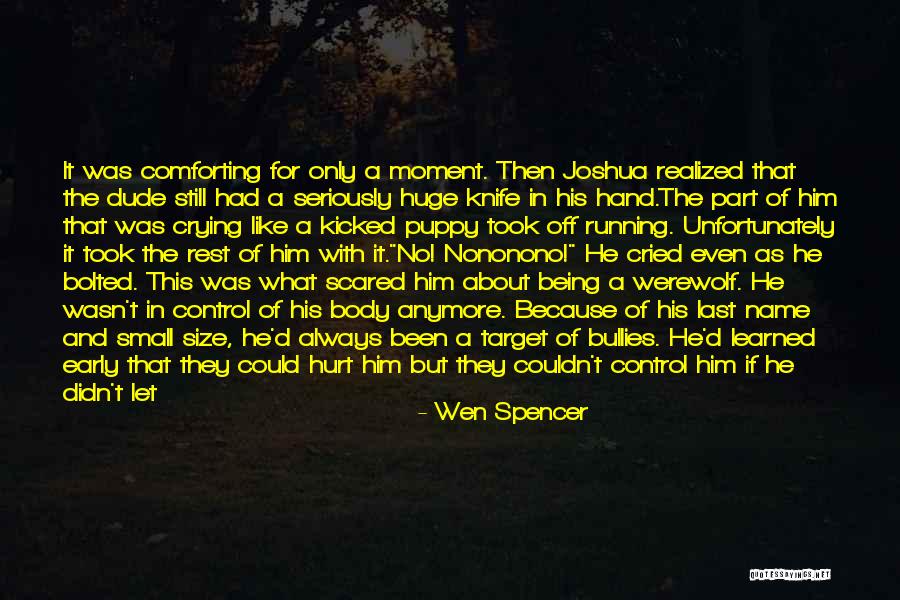 It was comforting for only a moment. Then Joshua realized that the dude still had a seriously huge knife in his hand.
The part of him that was crying like a kicked puppy took off running. Unfortunately it took the rest of him with it.
"No! Nononono!" He cried even as he bolted. This was what scared him about being a werewolf. He wasn't in control of his body anymore. Because of his last name and small size, he'd always been a target of bullies. He'd learned early that they could hurt him but they couldn't control him if he didn't let them. And then he learned martial arts and they couldn't even hurt him anymore. In the last twenty-four hours, it had been as if he was strapped into a rollercoaster: all he could do was go for the ride and scream a lot. — Wen Spencer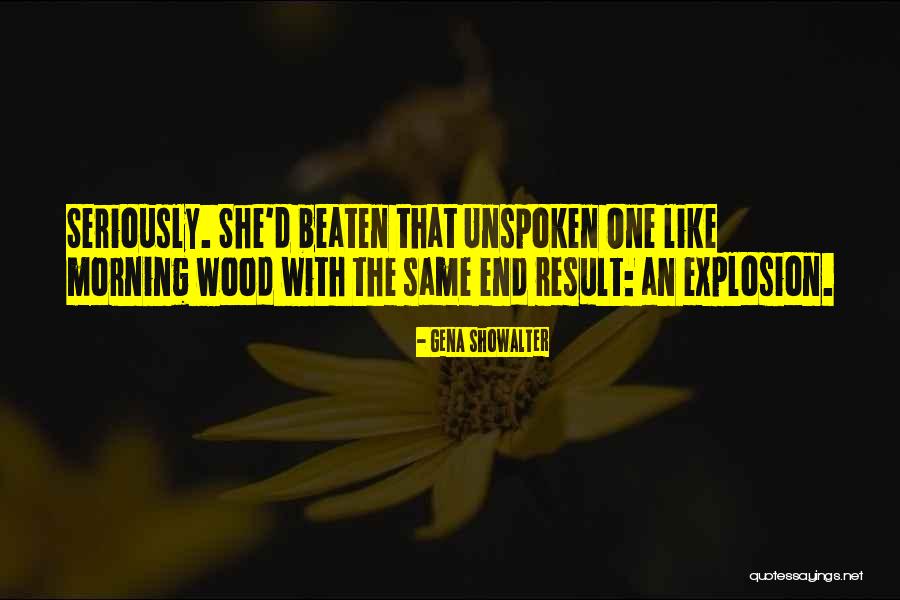 Seriously. She'd beaten that Unspoken One like morning wood with the same end result: an explosion. — Gena Showalter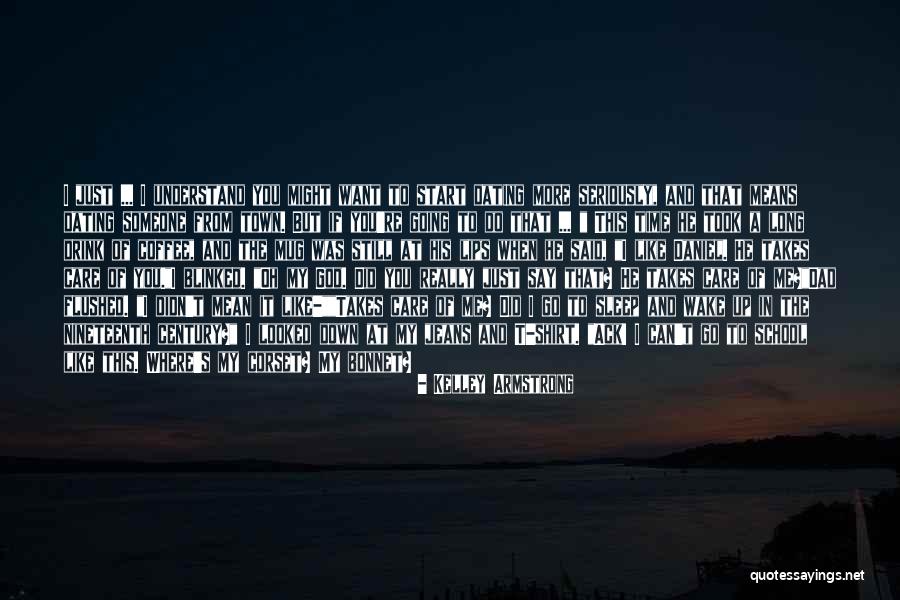 I just ... I understand you might want to start dating more seriously, and that means dating someone from town. But if you're going to do that ... " This time he took a long drink of coffee, and the mug was still at his lips when he said, "I like Daniel. He takes care of you."
I blinked. "Oh my God. Did you really just say that? He takes care of me?"
Dad flushed. "I didn't mean it like-"
"Takes care of me? Did I go to sleep and wake up in the nineteenth century?" I looked down at my jeans and T-shirt. "Ack! I can't go to school like this. Where's my corset? My bonnet? — Kelley Armstrong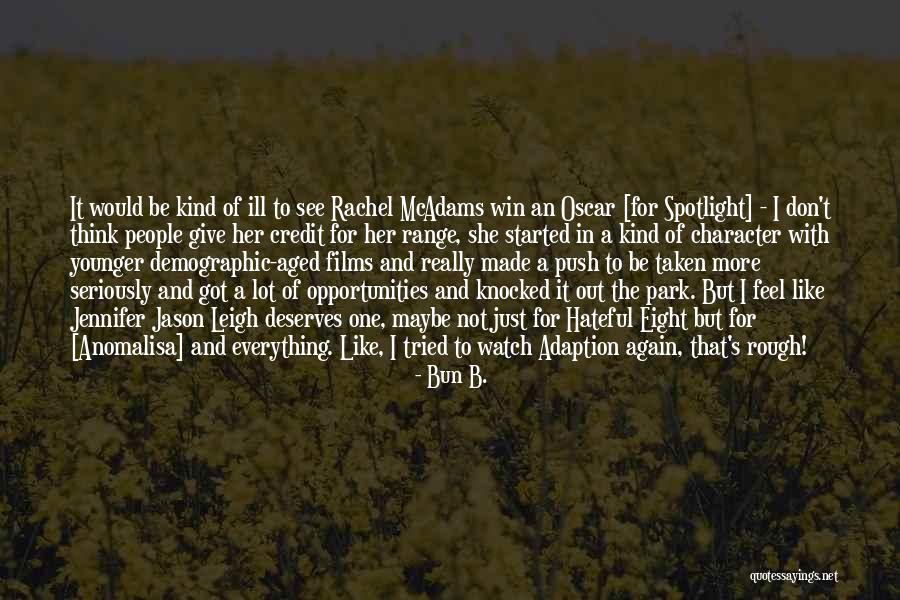 It would be kind of ill to see Rachel McAdams win an Oscar [for Spotlight] - I don't think people give her credit for her range, she started in a kind of character with younger demographic-aged films and really made a push to be taken more seriously and got a lot of opportunities and knocked it out the park. But I feel like Jennifer Jason Leigh deserves one, maybe not just for Hateful Eight but for [Anomalisa] and everything. Like, I tried to watch Adaption again, that's rough! — Bun B.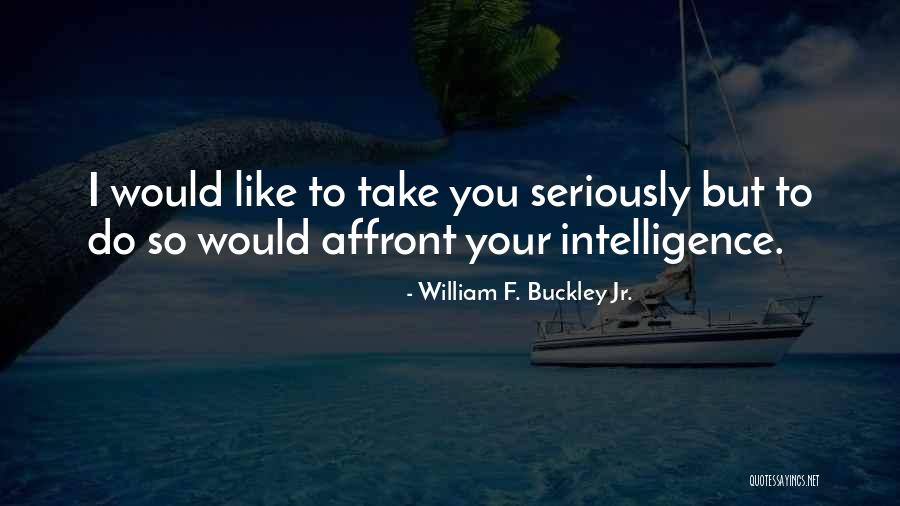 I would like to take you seriously but to do so would affront your intelligence. — William F. Buckley Jr.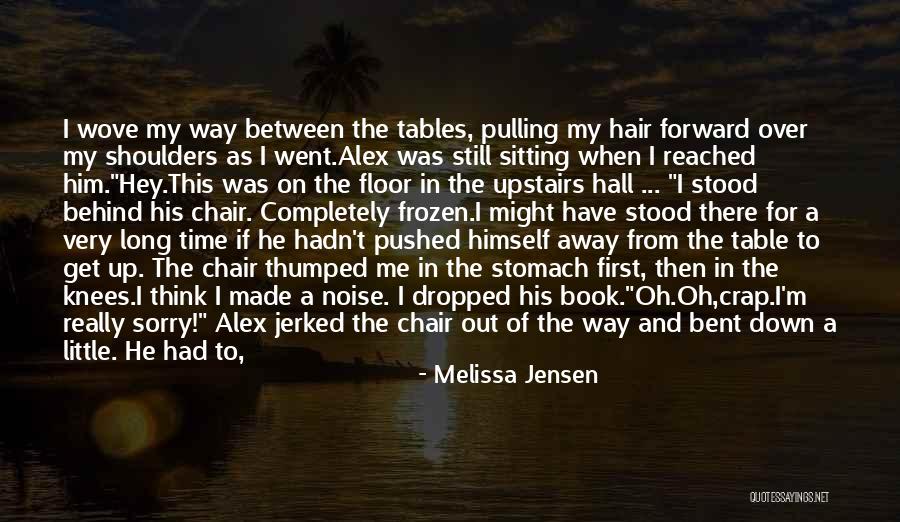 I wove my way between the tables, pulling my hair forward over my shoulders as I went.Alex was still sitting when I reached him.
"Hey.This was on the floor in the upstairs hall ... "
I stood behind his chair. Completely frozen.
I might have stood there for a very long time if he hadn't pushed himself away from the table to get up. The chair thumped me in the stomach first, then in the knees.I think I made a noise. I dropped his book.
"Oh.Oh,crap.I'm really sorry!" Alex jerked the chair out of the way and bent down a little. He had to, to see my face. "You okay?"
I did manage to nod.
"Seriously.I must have really pounded you there.You sure you're all right?"
"Yes,fine," I whispered.
Across the table, Chase Vere laughed. "Dude, she was,like, standing right behind you. — Melissa Jensen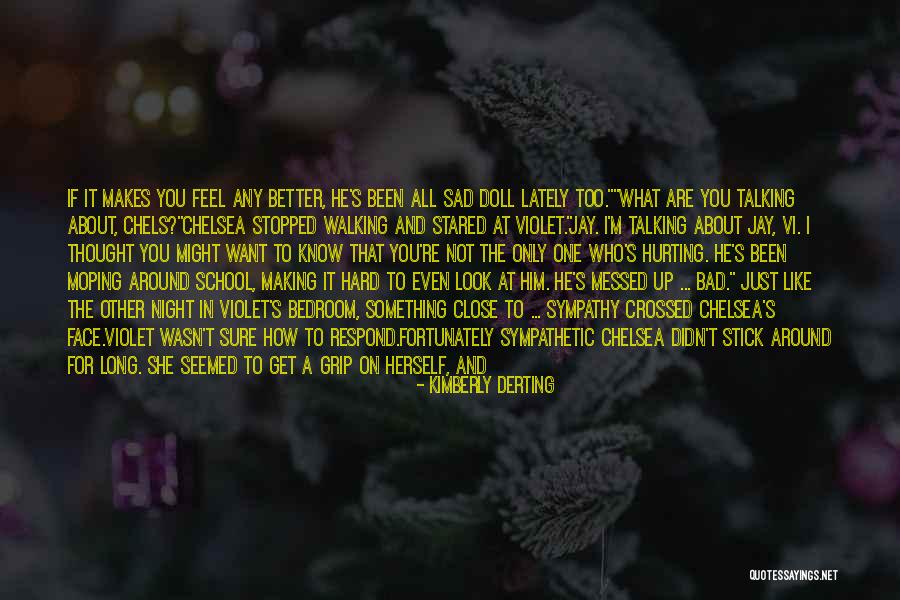 If it makes you feel any better, he's been all sad doll lately too."
"What are you talking about, Chels?"
Chelsea stopped walking and stared at Violet.
"Jay. I'm talking about Jay, Vi. I thought you might want to know that you're not the only one who's hurting. He's been moping around school, making it hard to even look at him. He's messed up ... bad." Just like the other night in Violet's bedroom, something close to ... sympathy crossed Chelsea's face.
Violet wasn't sure how to respond.
Fortunately sympathetic Chelsea didn't stick around for long. She seemed to get a grip on herself, and like a switch had been flipped, the awkward moment was over and her friend was back, Chelsea-style: "I swear, every time I see him, I'm halfway afraid he's gonna start crying like a girl or ask to borrow a tampon or something. Seriously, Violet, it's disgusting. Really. Only you can make it stop. Please make it stop. — Kimberly Derting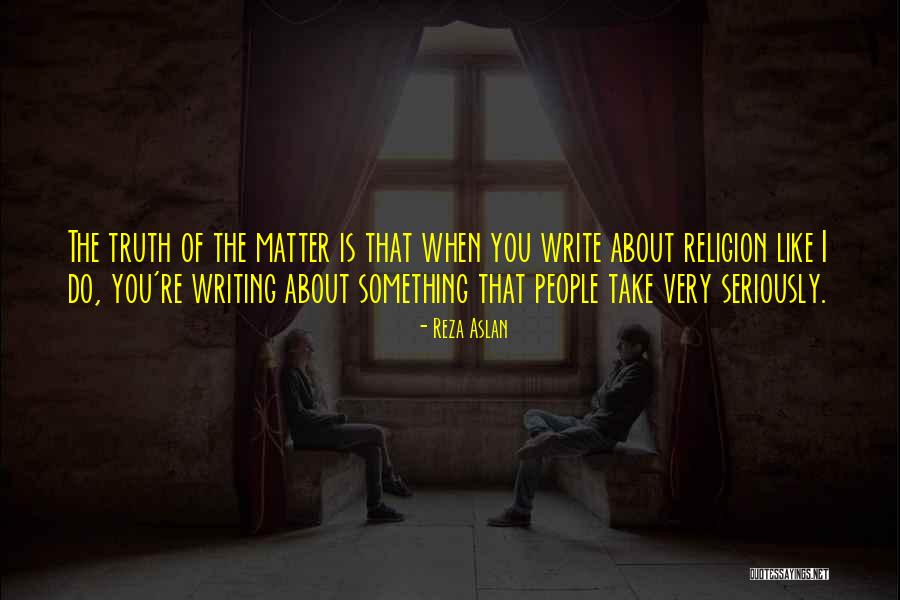 The truth of the matter is that when you write about religion like I do, you're writing about something that people take very seriously. — Reza Aslan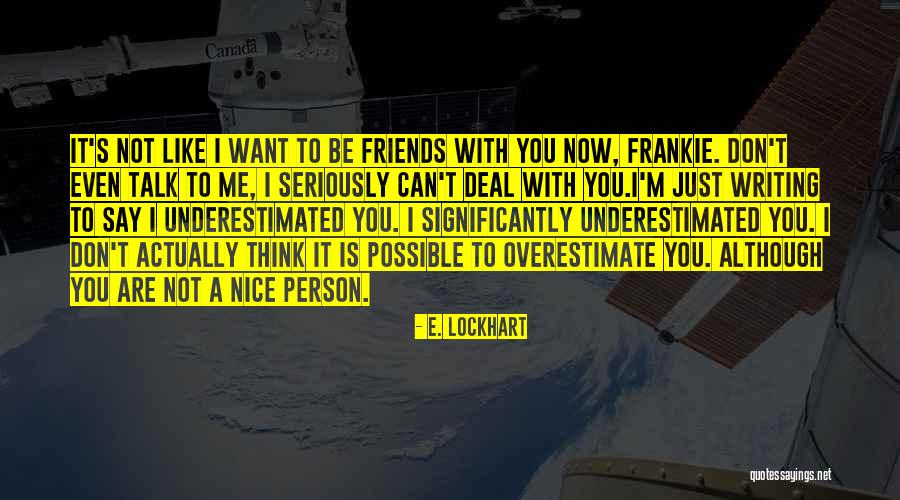 It's not like I want to be friends with you now, Frankie. Don't even talk to me, I seriously can't deal with you.
I'm just writing to say I underestimated you. I significantly underestimated you. I don't actually think it is possible to overestimate you. Although you are not a nice person. — E. Lockhart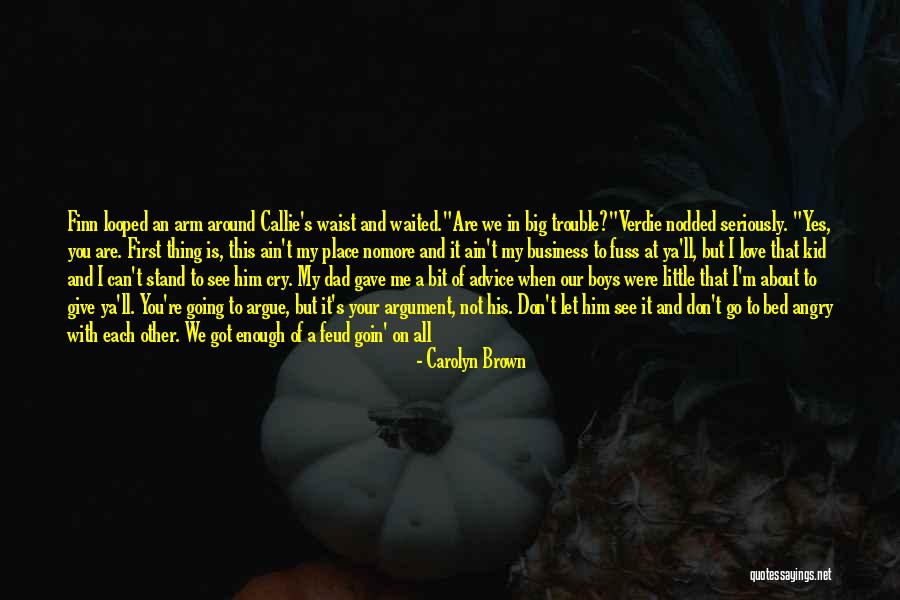 Finn looped an arm around Callie's waist and waited.
"Are we in big trouble?"
Verdie nodded seriously. "Yes, you are. First thing is, this ain't my place nomore and it ain't my business to fuss at ya'll, but I love that kid and I can't stand to see him cry. My dad gave me a bit of advice when our boys were little that I'm about to give ya'll. You're going to argue, but it's your argument, not his. Don't let him see it and don't go to bed angry with each other. We got enough of a feud goin' on all around us. We don't need one inside the walls of the house. Now let's go have some cookies." Finn gave Callie a gentle squeeze, "Sounds like good advice to me. — Carolyn Brown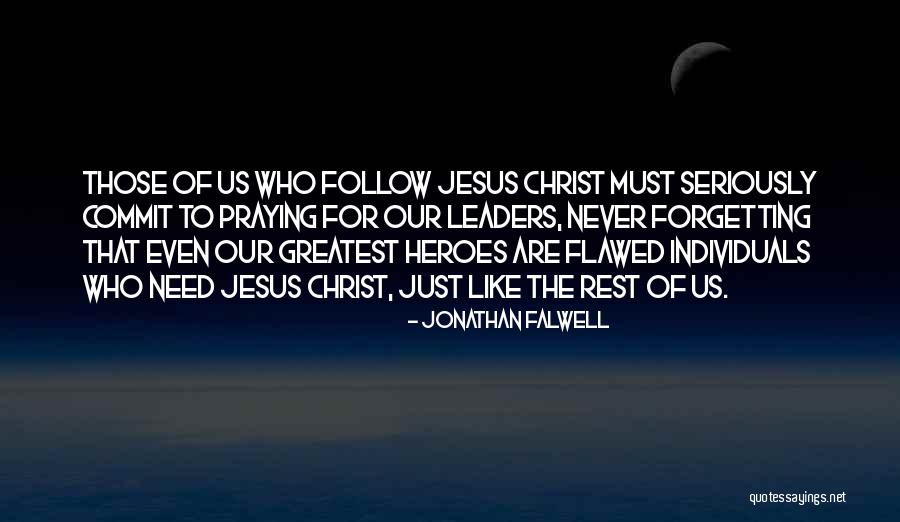 Those of us who follow Jesus Christ must seriously commit to praying for our leaders, never forgetting that even our greatest heroes are flawed individuals who need Jesus Christ, just like the rest of us. — Jonathan Falwell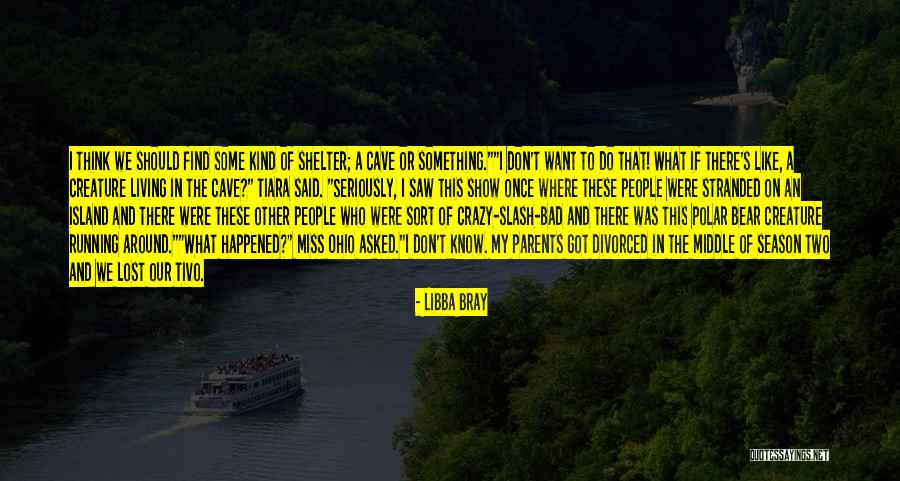 I think we should find some kind of shelter; a cave or something."
"I don't want to do that! What if there's like, a creature living in the cave?" Tiara said. "Seriously, I saw this show once where these people were stranded on an island and there were these other people who were sort of crazy-slash-bad and there was this polar bear creature running around."
"What happened?" Miss Ohio asked.
"I don't know. My parents got divorced in the middle of season two and we lost our TiVo. — Libba Bray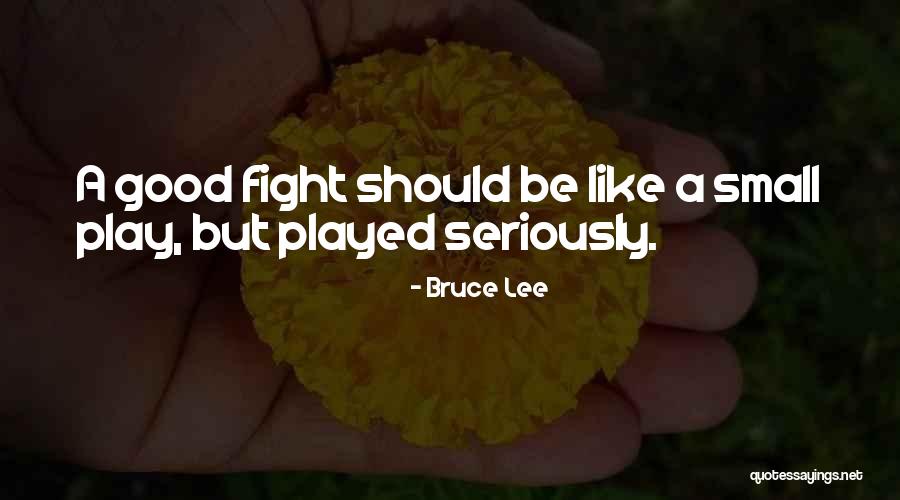 A good fight should be like a small play, but played seriously. — Bruce Lee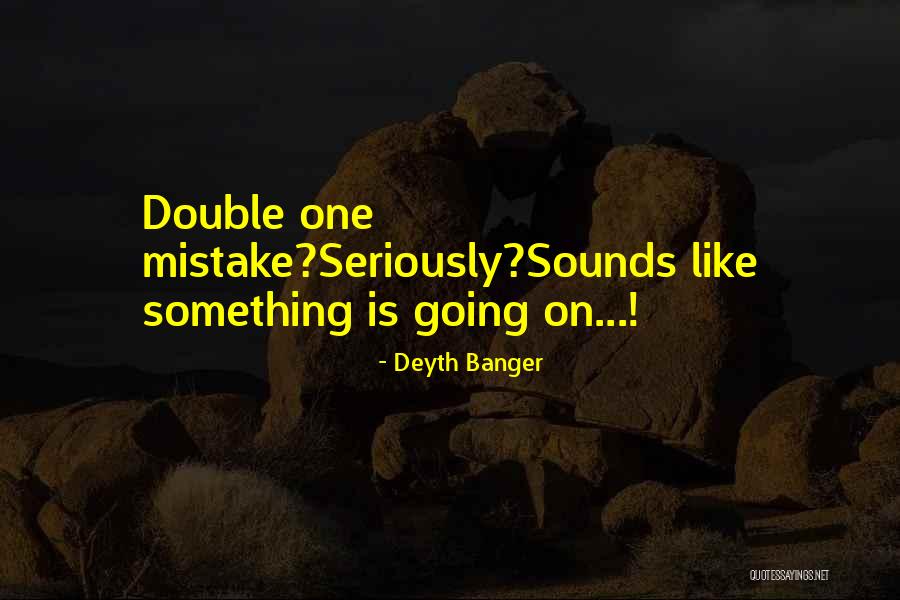 Double one mistake?
Seriously?
Sounds like something is going on...! — Deyth Banger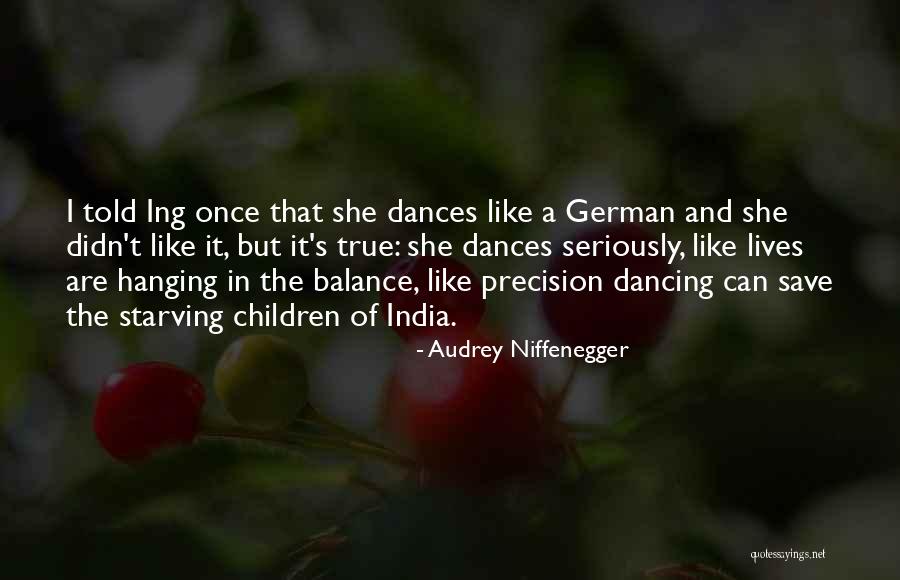 I told Ing once that she dances like a German and she didn't like it, but it's true: she dances seriously, like lives are hanging in the balance, like precision dancing can save the starving children of India. — Audrey Niffenegger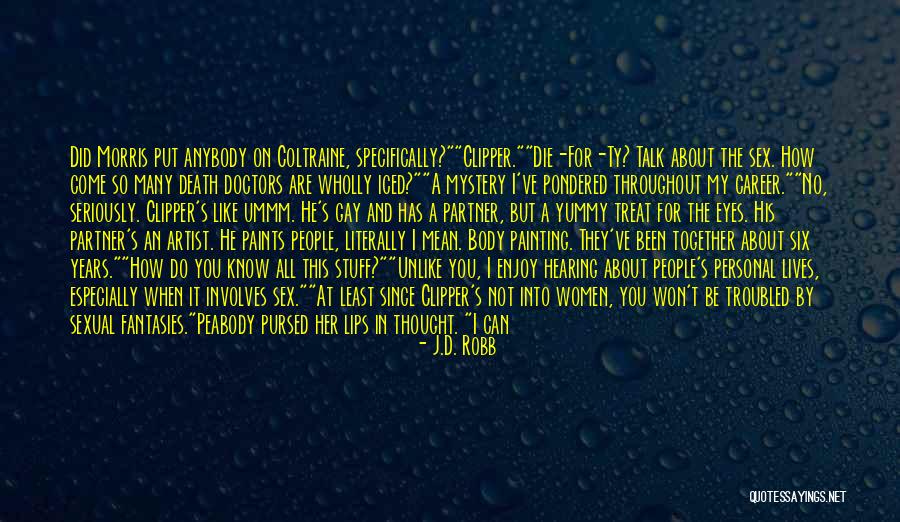 Did Morris put anybody on Coltraine, specifically?"
"Clipper."
"Die-For-Ty? Talk about the sex. How come so many death doctors are wholly iced?"
"A mystery I've pondered throughout my career."
"No, seriously. Clipper's like ummm. He's gay and has a partner, but a yummy treat for the eyes. His partner's an artist. He paints people, literally I mean. Body painting. They've been together about six years."
"How do you know all this stuff?"
"Unlike you, I enjoy hearing about people's personal lives, especially when it involves sex."
"At least since Clipper's not into women, you won't be troubled by sexual fantasies."
Peabody pursed her lips in thought. "I can work with it. Two naked guys, body paints, me. Oh yeah, endless possibilities. — J.D. Robb
Children are seriously children for about a decade. But for five or more decades after that, they will be your friend - if you're fortunate to like each other. — Elaine N. Aron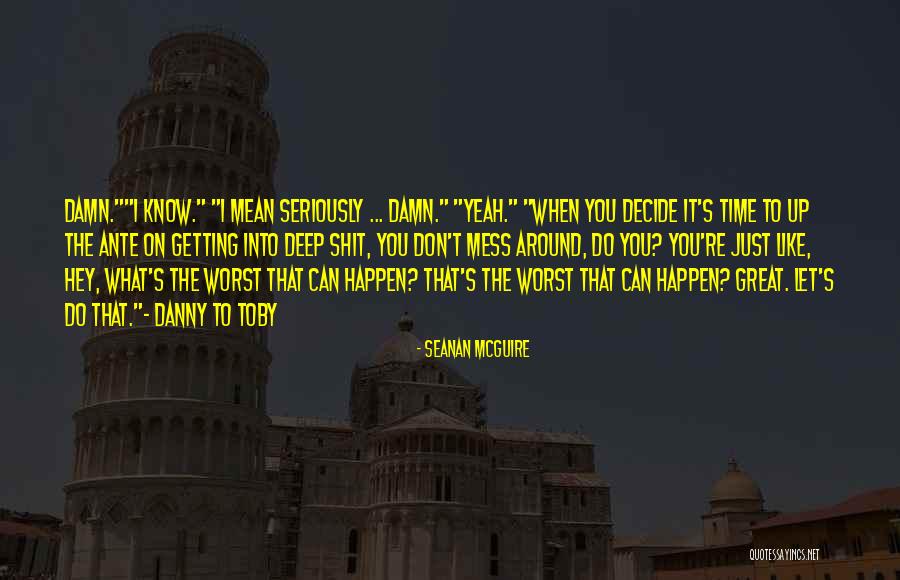 Damn."
"I know."
"I mean seriously ... damn."
"Yeah."
"When you decide it's time to up the ante on getting into deep shit, you don't mess around, do you? You're just like, hey, what's the worst that can happen? That's the worst that can happen? Great. Let's do that."
- Danny to Toby — Seanan McGuire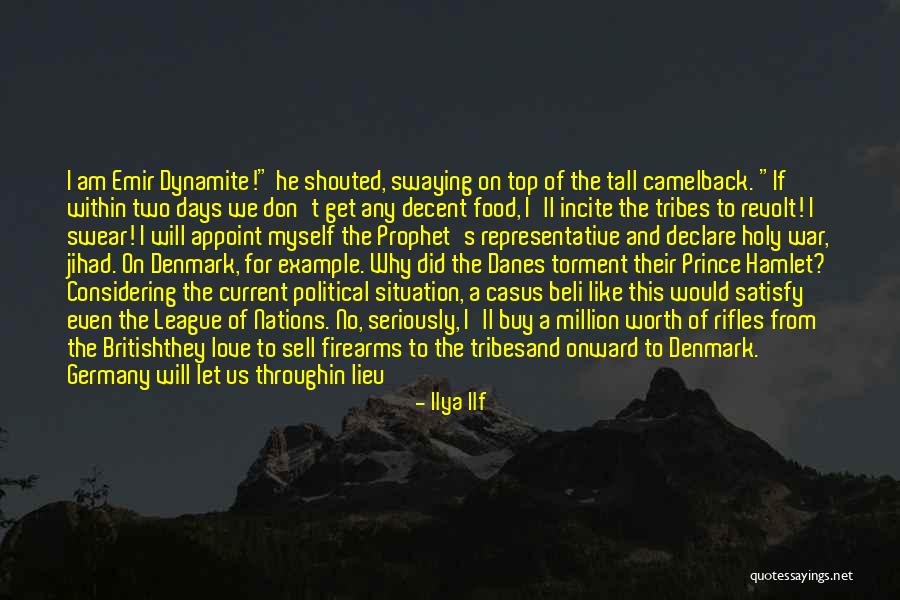 I am Emir Dynamite!" he shouted, swaying on top of the tall camelback. "If within two days we don't get any decent food, I'll incite the tribes to revolt! I swear! I will appoint myself the Prophet's representative and declare holy war, jihad. On Denmark, for example. Why did the Danes torment their Prince Hamlet? Considering the current political situation, a casus beli like this would satisfy even the League of Nations. No, seriously, I'll buy a million worth of rifles from the British
they love to sell firearms to the tribes
and onward to Denmark. Germany will let us through
in lieu of war reparations. Imagine the tribes invading Copenhagen! I'll lead the charge on a white camel. — Ilya Ilf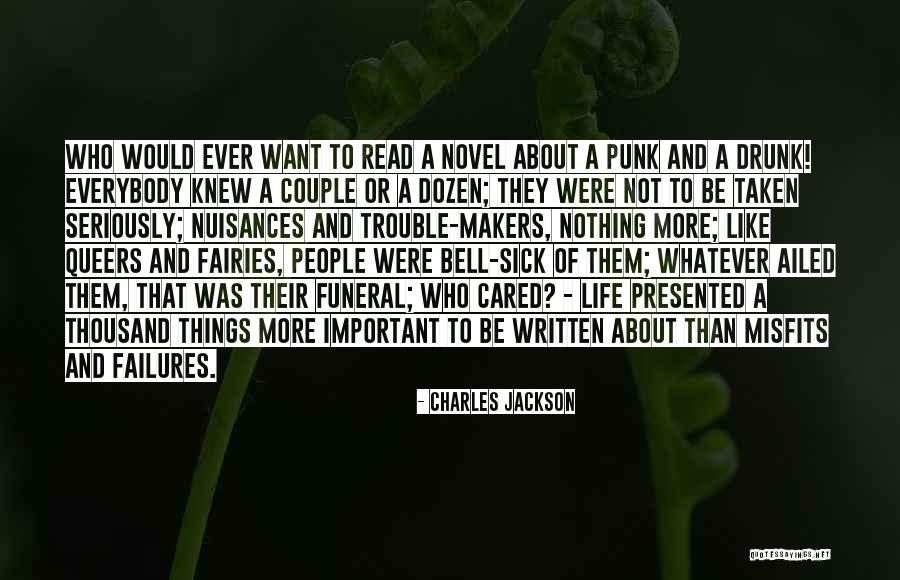 Who would ever want to read a novel about a punk and a drunk! Everybody knew a couple or a dozen; they were not to be taken seriously; nuisances and trouble-makers, nothing more; like queers and fairies, people were bell-sick of them; whatever ailed them, that was their funeral; who cared? - life presented a thousand things more important to be written about than misfits and failures. — Charles Jackson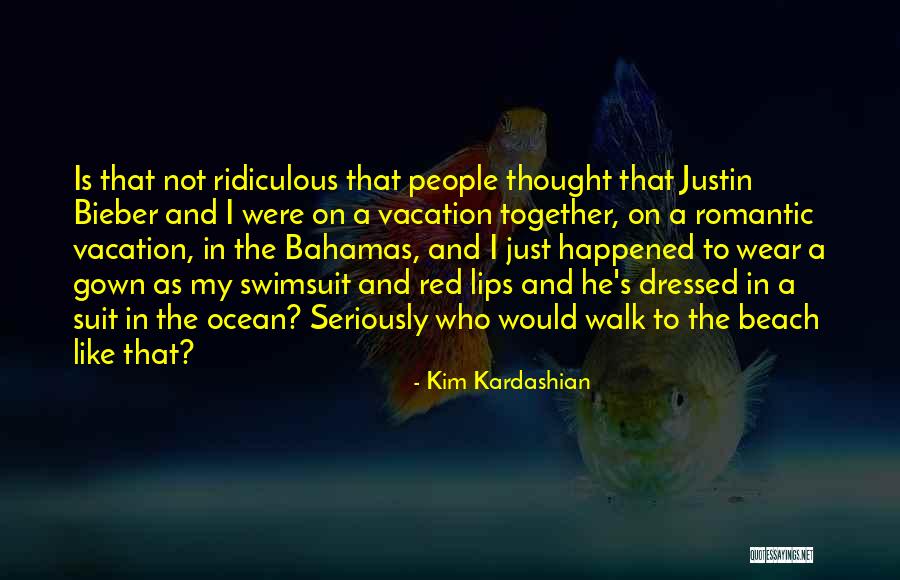 Is that not ridiculous that people thought that Justin Bieber and I were on a vacation together, on a romantic vacation, in the Bahamas, and I just happened to wear a gown as my swimsuit and red lips and he's dressed in a suit in the ocean? Seriously who would walk to the beach like that? — Kim Kardashian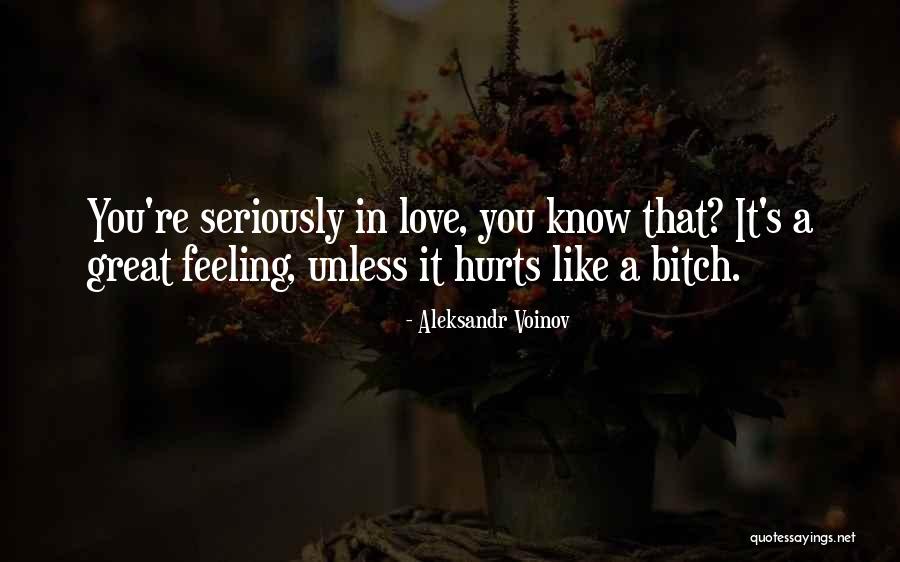 You're seriously in love, you know that? It's a great feeling, unless it hurts like a bitch. — Aleksandr Voinov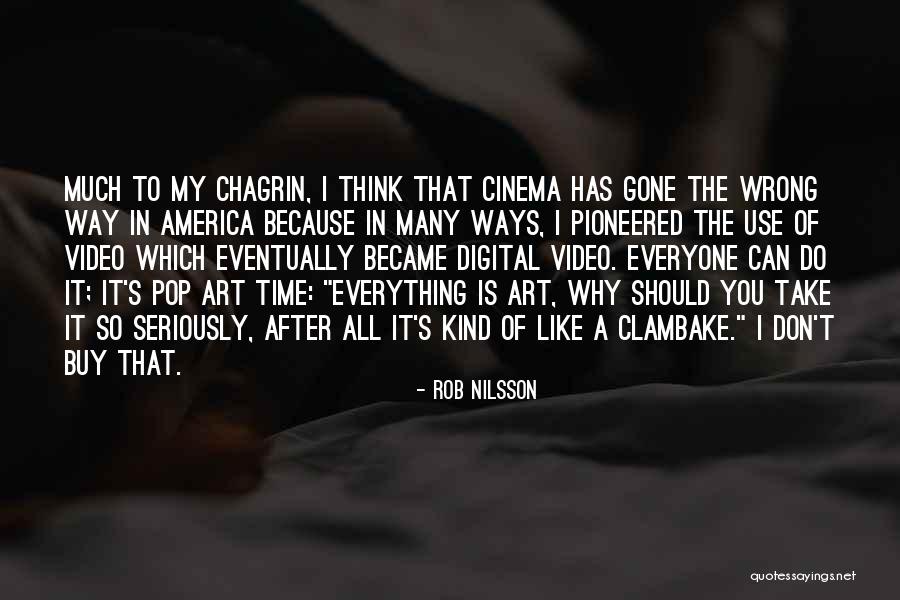 Much to my chagrin, I think that cinema has gone the wrong way in America because in many ways, I pioneered the use of video which eventually became digital video. Everyone can do it; it's Pop Art time: "Everything is art, why should you take it so seriously, after all it's kind of like a clambake." I don't buy that. — Rob Nilsson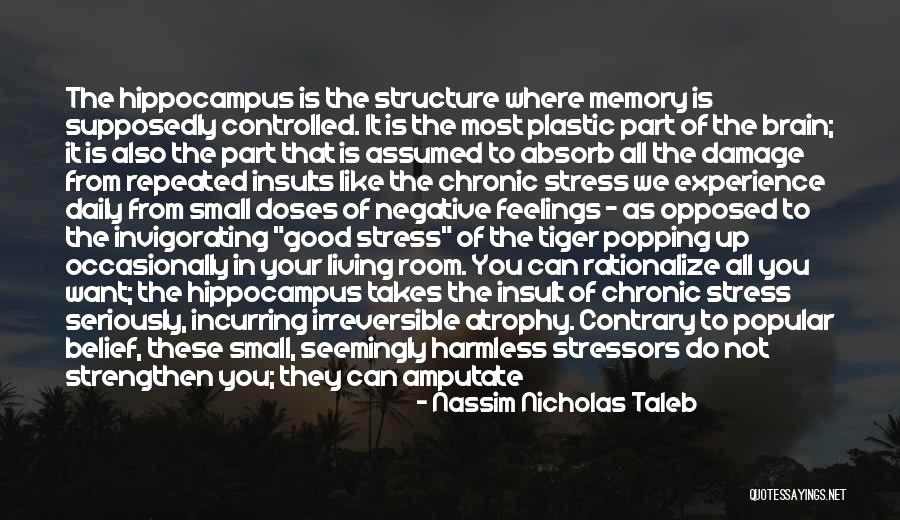 The hippocampus is the structure where memory is supposedly controlled. It is the most plastic part of the brain; it is also the part that is assumed to absorb all the damage from repeated insults like the chronic stress we experience daily from small doses of negative feelings - as opposed to the invigorating "good stress" of the tiger popping up occasionally in your living room. You can rationalize all you want; the hippocampus takes the insult of chronic stress seriously, incurring irreversible atrophy. Contrary to popular belief, these small, seemingly harmless stressors do not strengthen you; they can amputate part of your self. — Nassim Nicholas Taleb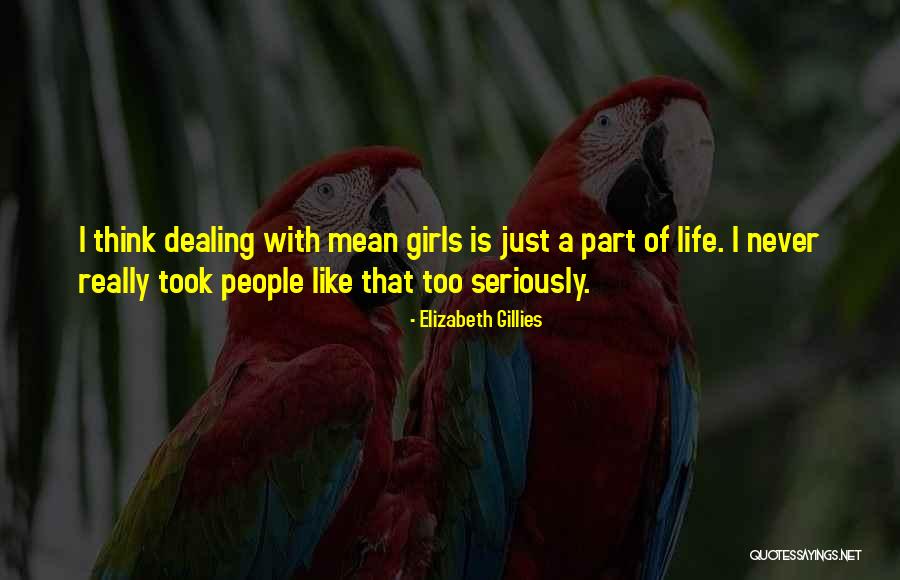 I think dealing with mean girls is just a part of life. I never really took people like that too seriously. — Elizabeth Gillies
For those scientists who take it seriously, Darwinian evolution has functioned more as a philosophical belief system than as a testable scientific hypothesis. This quasi-religious function of the theory is, I think, what lies behind many of the extreme statements that you have doubtless encountered from some scientists opposing any critical analysis of neo-Darwinism in the classroom. It is also why many scientists make public statements about the theory that they would not defend privately to other scientists like me. — James A. Shapiro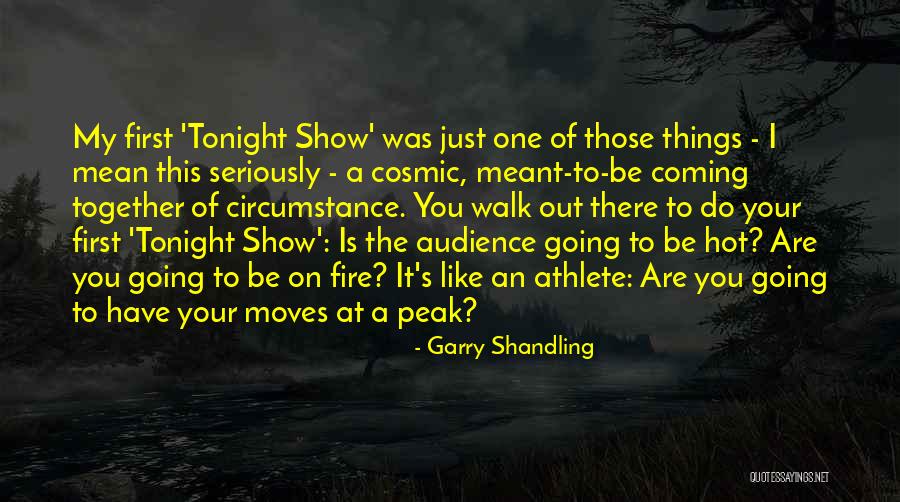 My first 'Tonight Show' was just one of those things - I mean this seriously - a cosmic, meant-to-be coming together of circumstance. You walk out there to do your first 'Tonight Show': Is the audience going to be hot? Are you going to be on fire? It's like an athlete: Are you going to have your moves at a peak? — Garry Shandling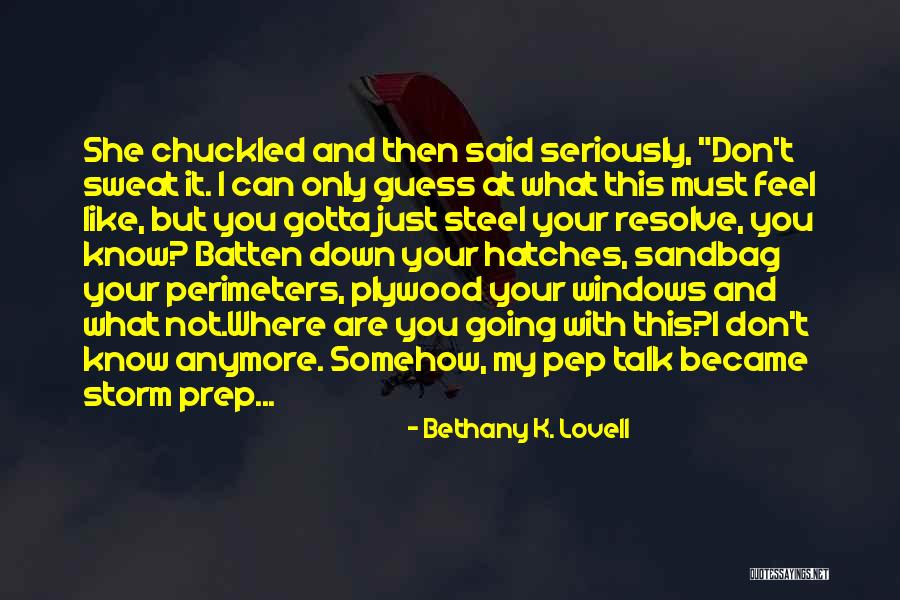 She chuckled and then said seriously, "Don't sweat it. I can only guess at what this must feel like, but you gotta just steel your resolve, you know? Batten down your hatches, sandbag your perimeters, plywood your windows and what not.

Where are you going with this?

I don't know anymore. Somehow, my pep talk became storm prep... — Bethany K. Lovell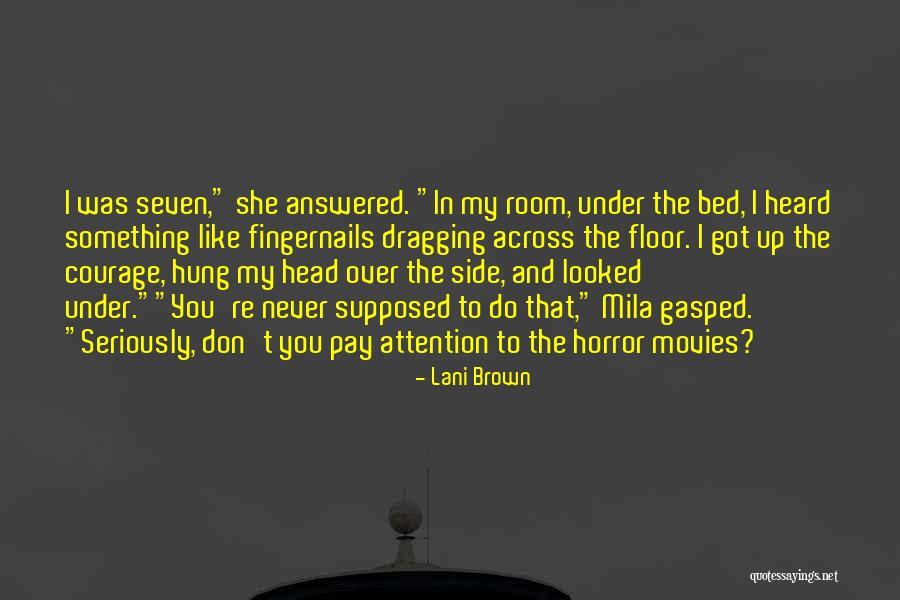 I was seven," she answered. "In my room, under the bed, I heard something like fingernails dragging across the floor. I got up the courage, hung my head over the side, and looked under."

"You're never supposed to do that," Mila gasped. "Seriously, don't you pay attention to the horror movies? — Lani Brown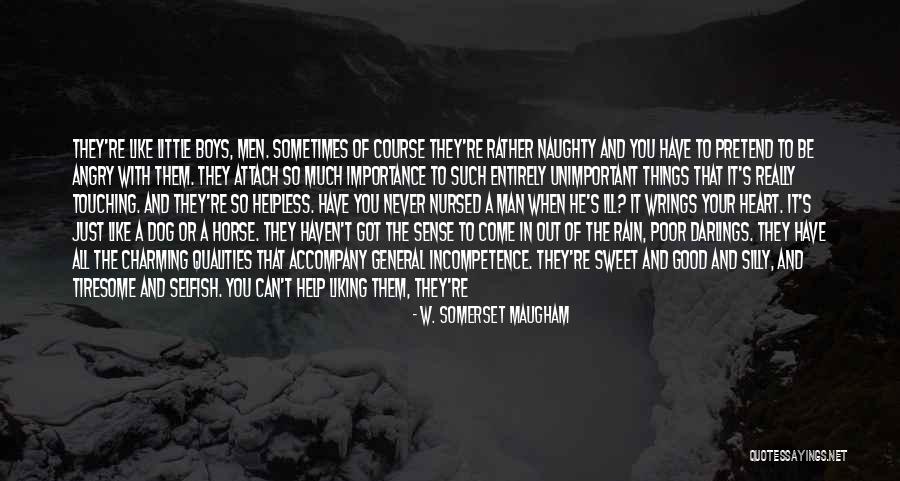 They're like little boys, men. Sometimes of course they're rather naughty and you have to pretend to be angry with them. They attach so much importance to such entirely unimportant things that it's really touching. And they're so helpless. Have you never nursed a man when he's ill? It wrings your heart. It's just like a dog or a horse. They haven't got the sense to come in out of the rain, poor darlings. They have all the charming qualities that accompany general incompetence. They're sweet and good and silly, and tiresome and selfish. You can't help liking them, they're so ingenuous, and so simple. They have no complexity or finesse. I think they're sweet, but it's absurd to take them seriously. — W. Somerset Maugham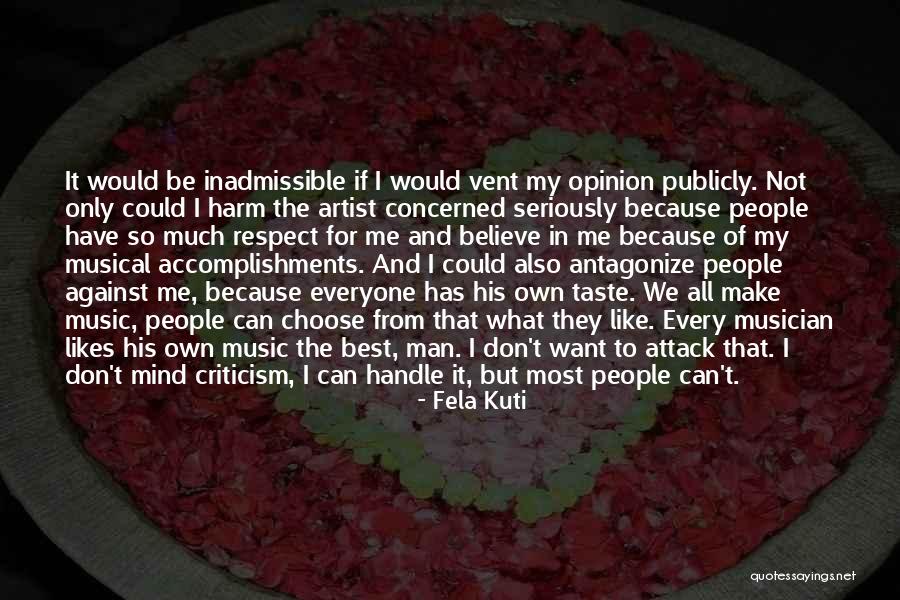 It would be inadmissible if I would vent my opinion publicly. Not only could I harm the artist concerned seriously because people have so much respect for me and believe in me because of my musical accomplishments. And I could also antagonize people against me, because everyone has his own taste. We all make music, people can choose from that what they like. Every musician likes his own music the best, man. I don't want to attack that. I don't mind criticism, I can handle it, but most people can't. — Fela Kuti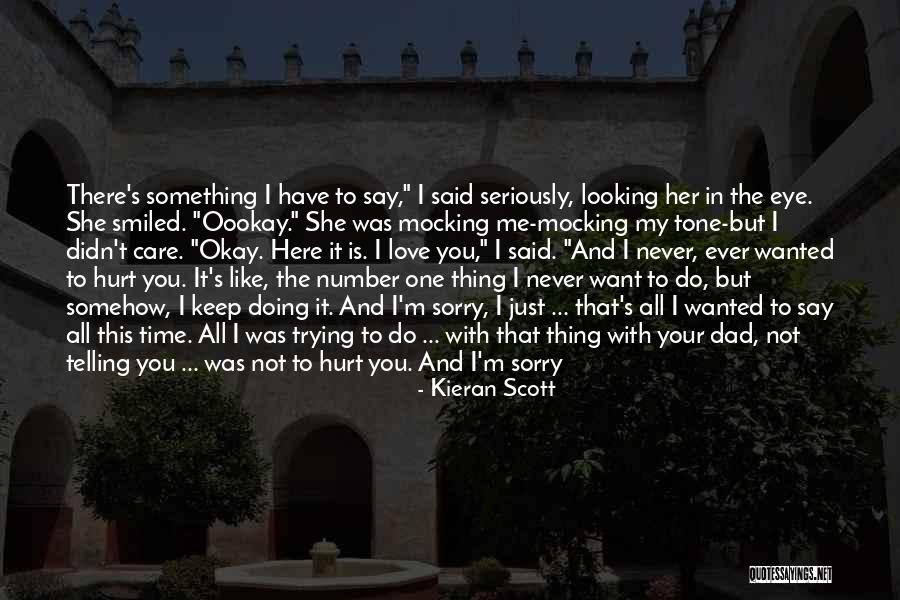 There's something I have to say," I said seriously, looking her in the eye.
She smiled. "Oookay." She was mocking me-mocking my tone-but I didn't care.
"Okay. Here it is. I love you," I said. "And I never, ever wanted to hurt you. It's like, the number one thing I never want to do, but somehow, I keep doing it. And I'm sorry, I just ... that's all I wanted to say all this time. All I was trying to do ... with that thing with your dad, not telling you ... was not to hurt you. And I'm sorry that I did.
Alley stared at me.
"And I'm sorry that I did it again. With the Chloe thing. Which was stupid. Like, really, really, stupid. And I-"
"Can you just stop, for a second?" Ally said, holding up a hand.
"What?" I said.
"Can you say the first part again?" she asked, rolling her fingers around for a rewind.
I racked my brain.
"Um ... I love you?" I said.
"That's the part, Cuz I love you, too. — Kieran Scott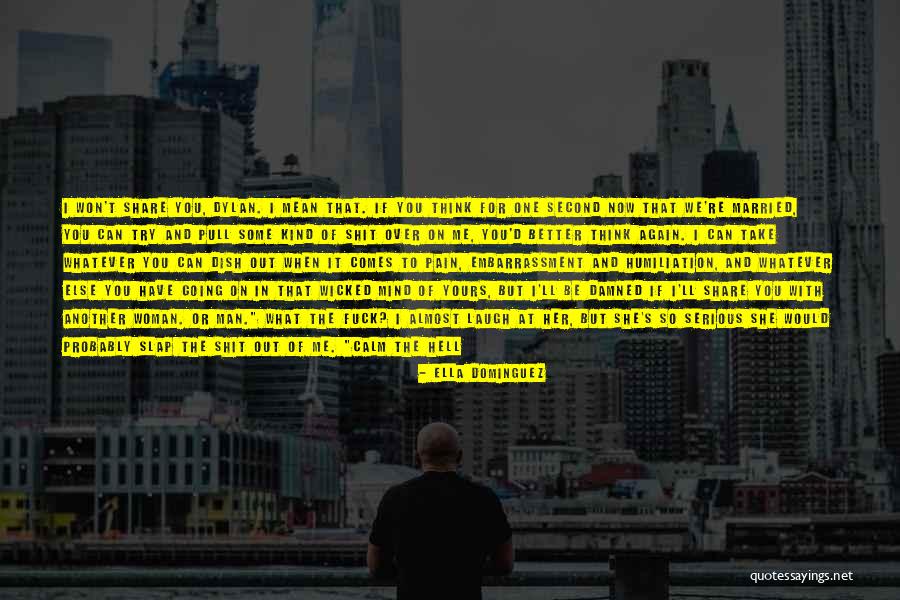 I won't share you, Dylan. I mean that. If you think for one second now that we're married, you can try and pull some kind of shit over on me, you'd better think again. I can take whatever you can dish out when it comes to pain, embarrassment and humiliation, and whatever else you have going on in that wicked mind of yours, but I'll be damned if I'll share you with another woman. Or man."
What the fuck? I almost laugh at her, but she's so serious she would probably slap the shit out of me. "Calm the hell down. I'm not trying to pull anything over on you, okay? And seriously, a man?"
"Well, I don't know. Maybe one of your secrets is that you like getting pegged in the ass or something."
This time I laugh out loud at her and she narrows her eyes at me.
"Don't ask me to peg you either, because it's never going to happen."
I laugh even louder. Good God this woman is funny. "I promise you that I don't want to be pegged, Isa. — Ella Dominguez
I quit because I'm so tired of hearing bad news about cigarettes ... Even if they discover good news, they don't publicize it - like the fact that smoking seriously reduces the risk of jogging. — Arj Barker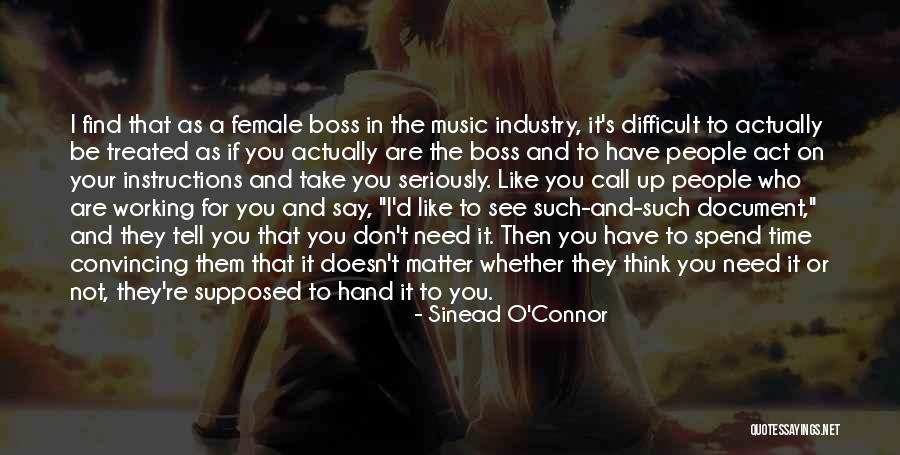 I find that as a female boss in the music industry, it's difficult to actually be treated as if you actually are the boss and to have people act on your instructions and take you seriously. Like you call up people who are working for you and say, "I'd like to see such-and-such document," and they tell you that you don't need it. Then you have to spend time convincing them that it doesn't matter whether they think you need it or not, they're supposed to hand it to you. — Sinead O'Connor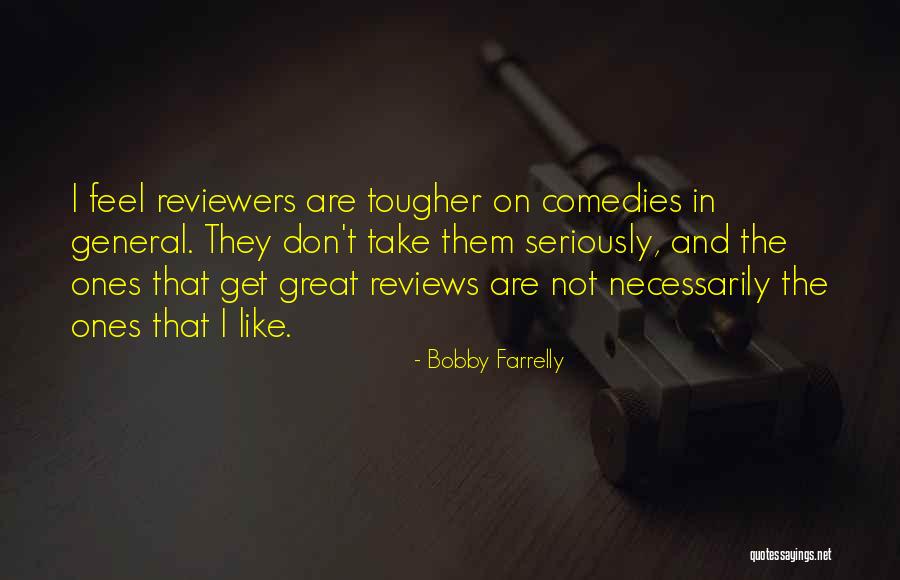 I feel reviewers are tougher on comedies in general. They don't take them seriously, and the ones that get great reviews are not necessarily the ones that I like. — Bobby Farrelly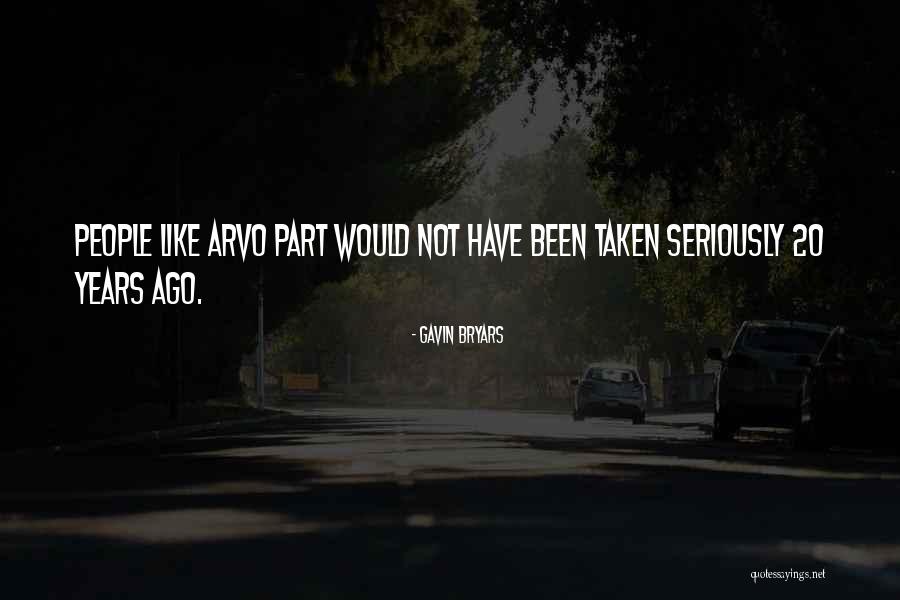 People like Arvo Part would not have been taken seriously 20 years ago. — Gavin Bryars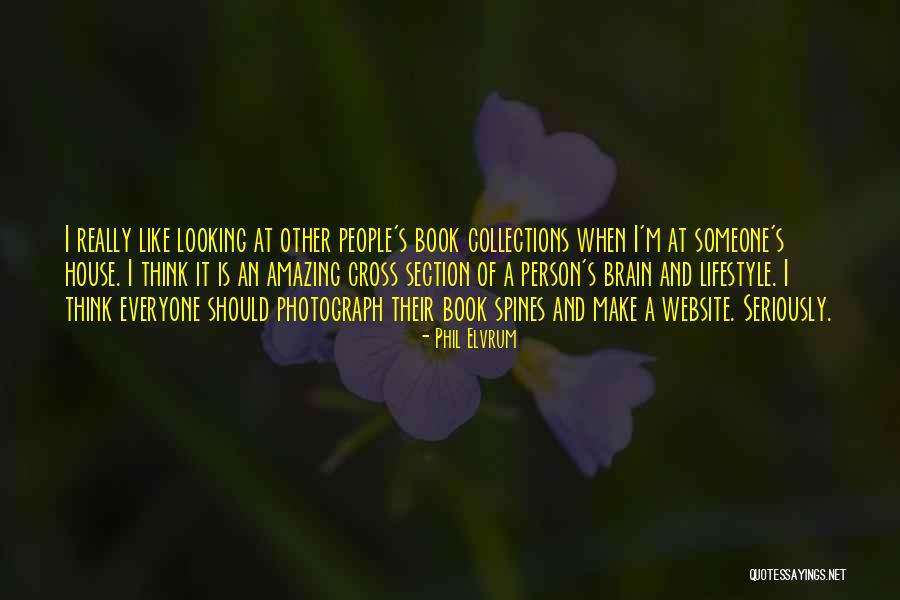 I really like looking at other people's book collections when I'm at someone's house. I think it is an amazing cross section of a person's brain and lifestyle. I think everyone should photograph their book spines and make a website. Seriously. — Phil Elvrum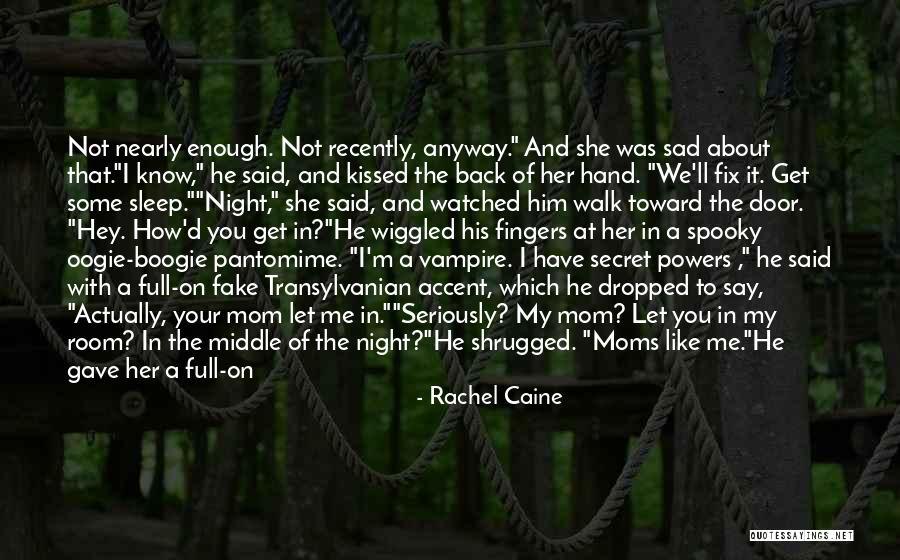 Not nearly enough. Not recently, anyway." And she was sad about that.
"I know," he said, and kissed the back of her hand. "We'll fix it. Get some sleep."
"Night," she said, and watched him walk toward the door. "Hey. How'd you get in?"
He wiggled his fingers at her in a spooky oogie-boogie pantomime. "I'm a vampire. I have secret powers ," he said with a full-on fake Transylvanian accent, which he dropped to say, "Actually, your mom let me in."
"Seriously? My mom? Let you in my room? In the middle of the night?"
He shrugged. "Moms like me."
He gave her a full-on Hollywood grin, and slipped out the door. — Rachel Caine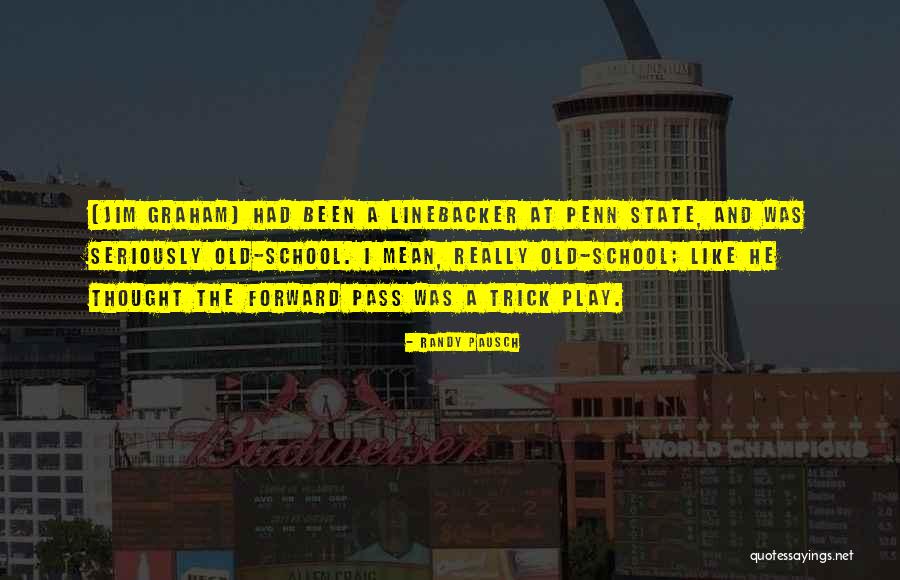 [Jim Graham] had been a linebacker at Penn State, and was seriously old-school. I mean, really old-school; like he thought the forward pass was a trick play. — Randy Pausch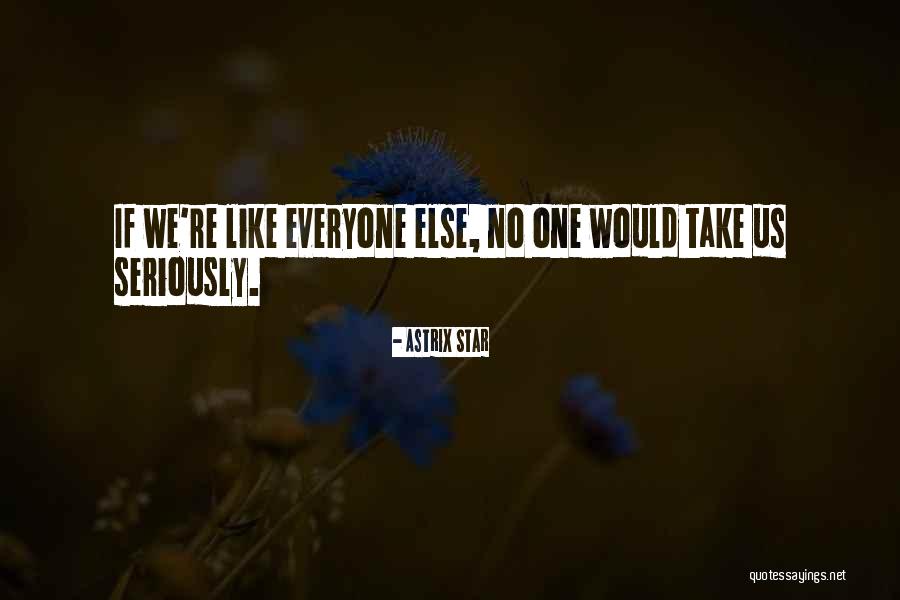 If we're like everyone else, no one would take us seriously. — Astrix Star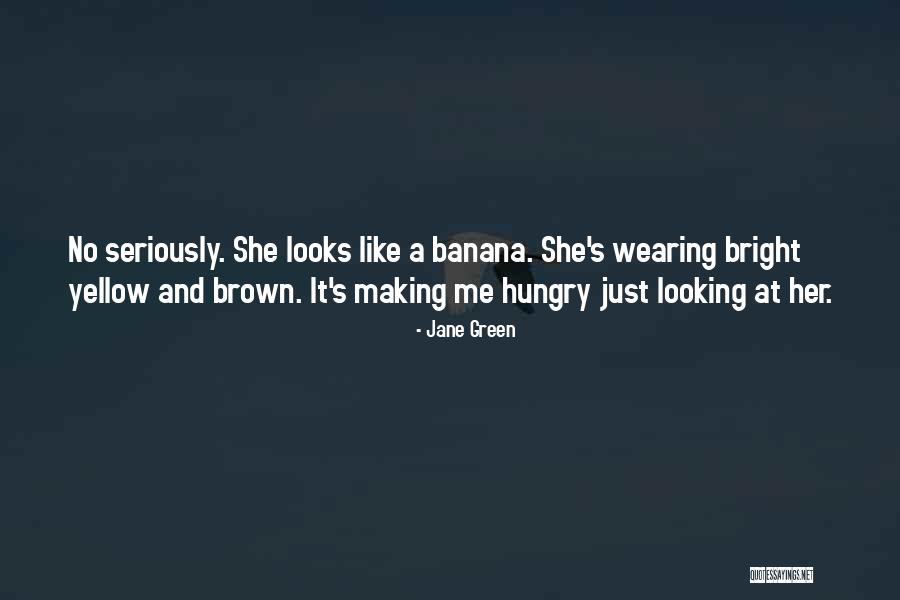 No seriously. She looks like a banana. She's wearing bright yellow and brown. It's making me hungry just looking at her. — Jane Green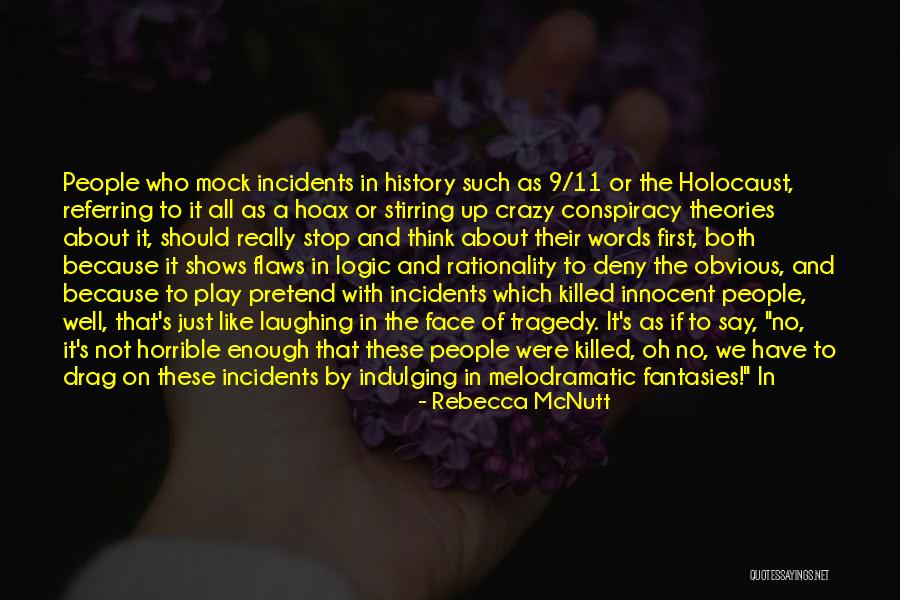 People who mock incidents in history such as 9/11 or the Holocaust, referring to it all as a hoax or stirring up crazy conspiracy theories about it, should really stop and think about their words first, both because it shows flaws in logic and rationality to deny the obvious, and because to play pretend with incidents which killed innocent people, well, that's just like laughing in the face of tragedy. It's as if to say, "no, it's not horrible enough that these people were killed, oh no, we have to drag on these incidents by indulging in melodramatic fantasies!" In essence this means that those who lost loved ones not only have to live with these losses forever, they also have to live with the people who deny that any of it ever happened. It does no good to forget history or to deny it. All it does is desensitize people; it tells them that it's all just a game, which then risks the possibility of nobody taking it seriously enough to prevent something similar from happening again. — Rebecca McNutt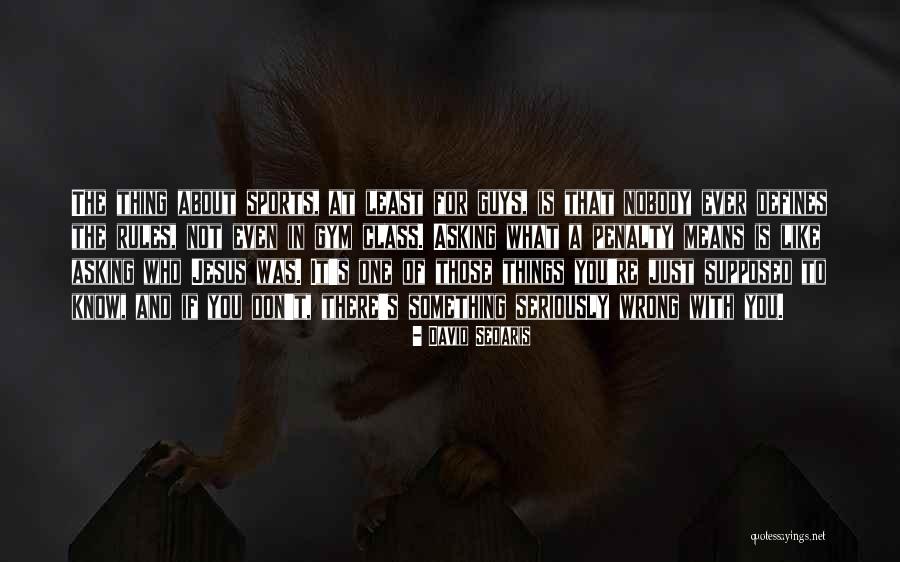 The thing about sports, at least for guys, is that nobody ever defines the rules, not even in gym class. Asking what a penalty means is like asking who Jesus was. It's one of those things you're just supposed to know, and if you don't, there's something seriously wrong with you. — David Sedaris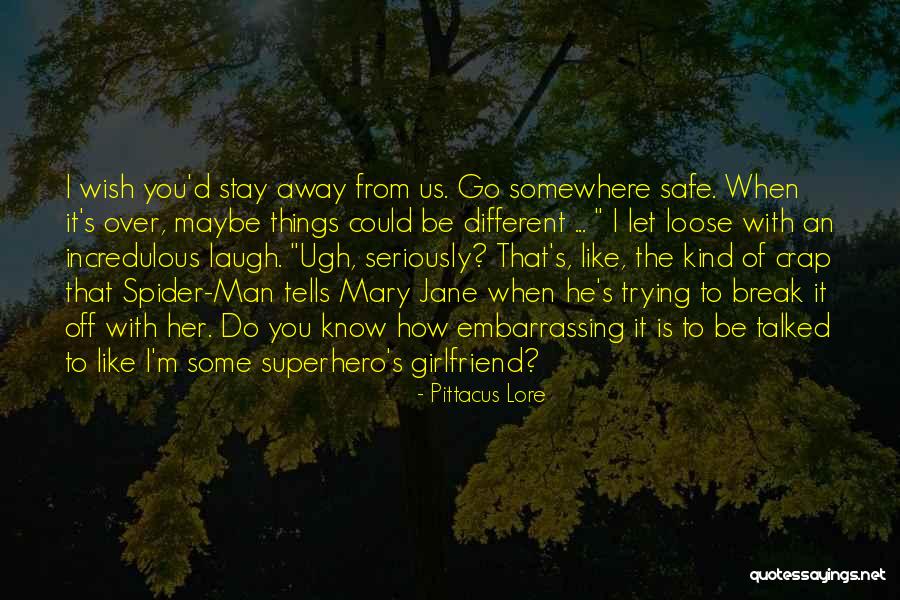 I wish you'd stay away from us. Go somewhere safe. When it's over, maybe things could be different ... "
I let loose with an incredulous laugh. "Ugh, seriously? That's, like, the kind of crap that Spider-Man tells Mary Jane when he's trying to break it off with her. Do you know how embarrassing it is to be talked to like I'm some superhero's girlfriend? — Pittacus Lore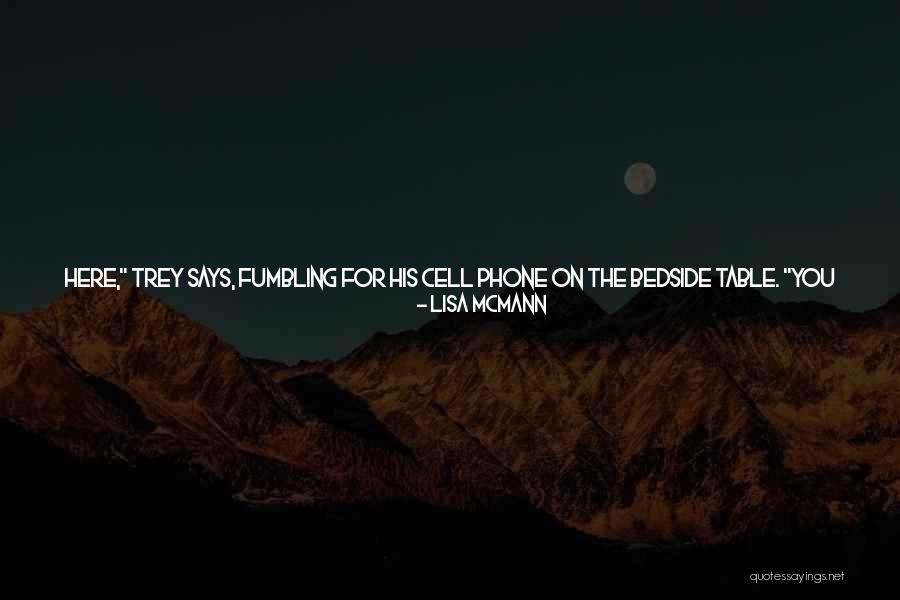 Here," Trey says, fumbling for his cell phone on the bedside table. "You should call me.
Ben turns and looks at him, a small smile still playing around his lips. "Oh, should I? What's your number?"
Trey tells him, and Ben enters it into is phone, and then he takes Trey's and enters his number. "Okay," Ben says a little cautiously, "well, we'd love to have you come for a meeting. Are you seriously considering U of C? Even after what happened?"
"Oh yeah. I totally am. "What's your name again?"
Ben laughs and tells him.
I frown. Trey knows U of C is a private school. Mucho big bucks. But hey ... there's always the power of morphine to make you forget about the minor details of your life, like living above a restaurant that struggles monthly to pay bills, and considering returning to the place where some lunatic outsider came in and fucking shot you because you're gay. — Lisa McMann
I don't know, man." He reached into his inside pocket and pulled out a pack of cigarettes.
"Ew!" I recoiled. "You smoke?"
"Only when I drink," he said, reaching for a lighter, "or when I'm seriously depressed."
I snatched the pack away. "These will kill you, and you don't want that."
"Yeah?" he said sarcastically. "How should I get myself killed then?"
"You could hang out with me some more," I suggested. "I attract homicidal maniacs like mosquitoes, baby. — Kyra Davis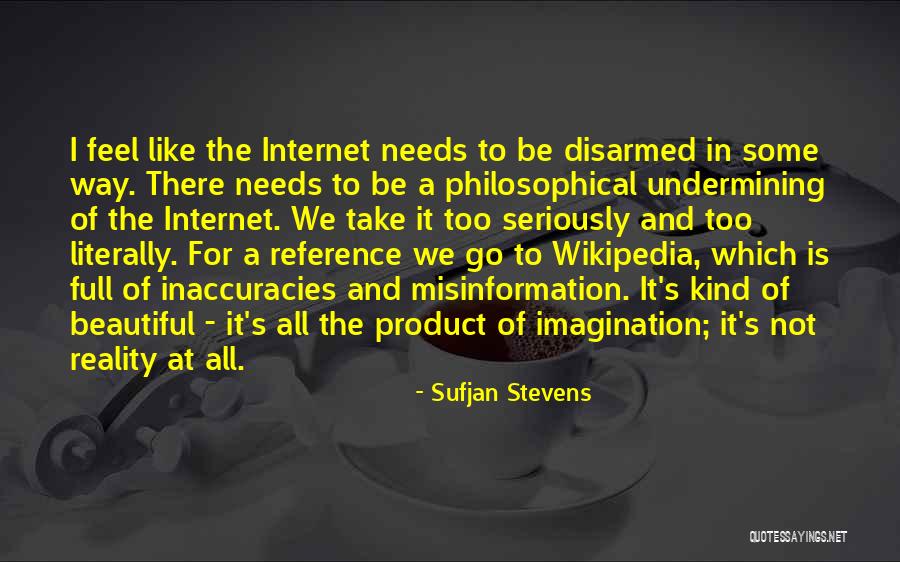 I feel like the Internet needs to be disarmed in some way. There needs to be a philosophical undermining of the Internet. We take it too seriously and too literally. For a reference we go to Wikipedia, which is full of inaccuracies and misinformation. It's kind of beautiful - it's all the product of imagination; it's not reality at all. — Sufjan Stevens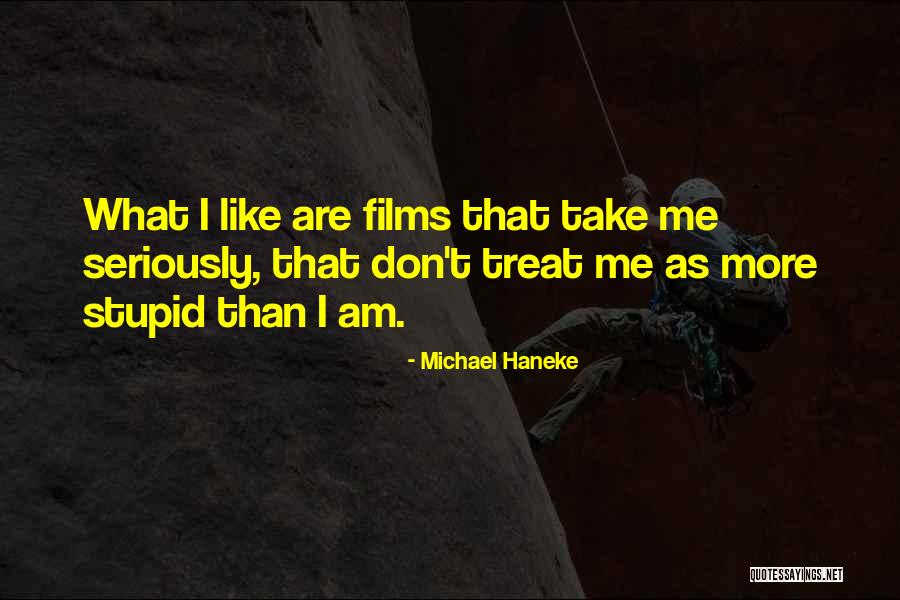 What I like are films that take me seriously, that don't treat me as more stupid than I am. — Michael Haneke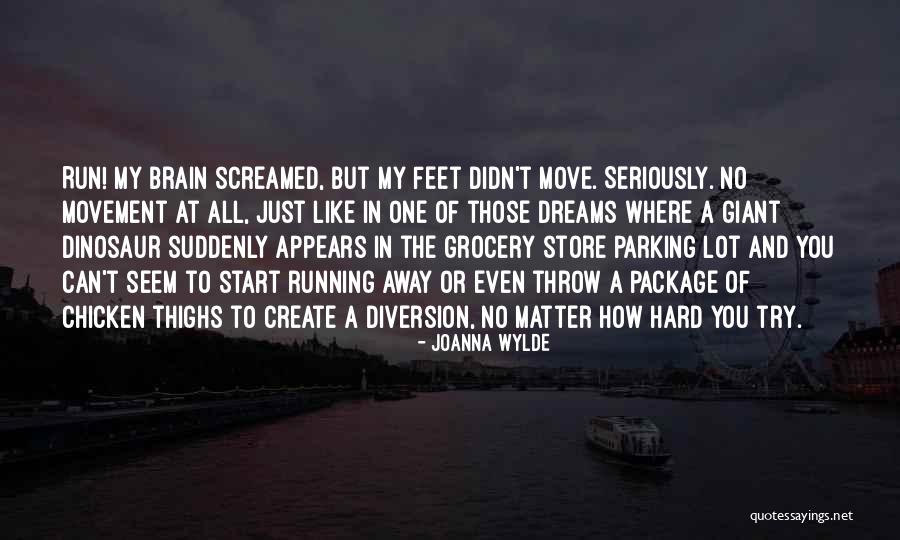 Run! my brain screamed, but my feet didn't move. Seriously. No movement at all, just like in one of those dreams where a giant dinosaur suddenly appears in the grocery store parking lot and you can't seem to start running away or even throw a package of chicken thighs to create a diversion, no matter how hard you try. — Joanna Wylde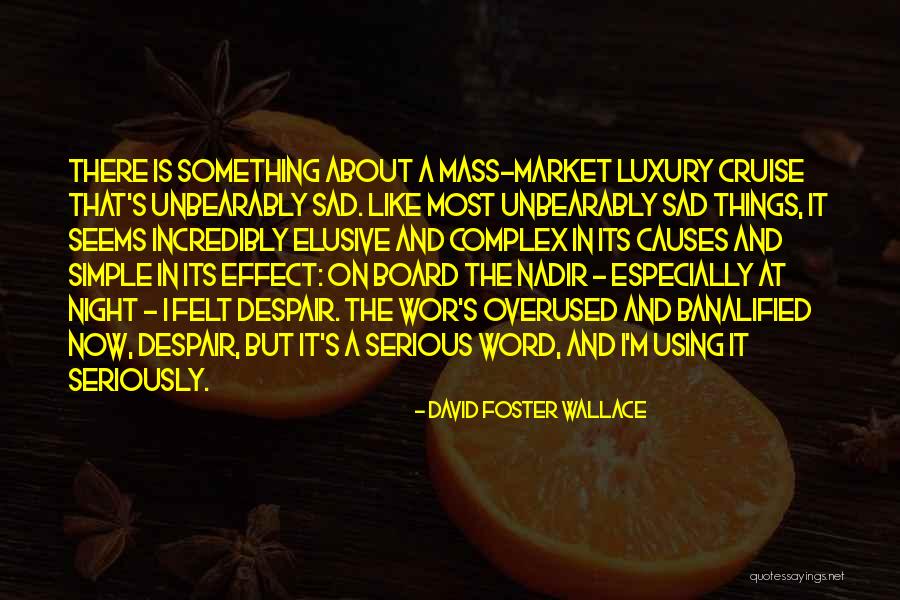 There is something about a mass-market Luxury Cruise that's unbearably sad. Like most unbearably sad things, it seems incredibly elusive and complex in its causes and simple in its effect: on board the Nadir - especially at night - I felt despair. The wor's overused and banalified now, despair, but it's a serious word, and I'm using it seriously. — David Foster Wallace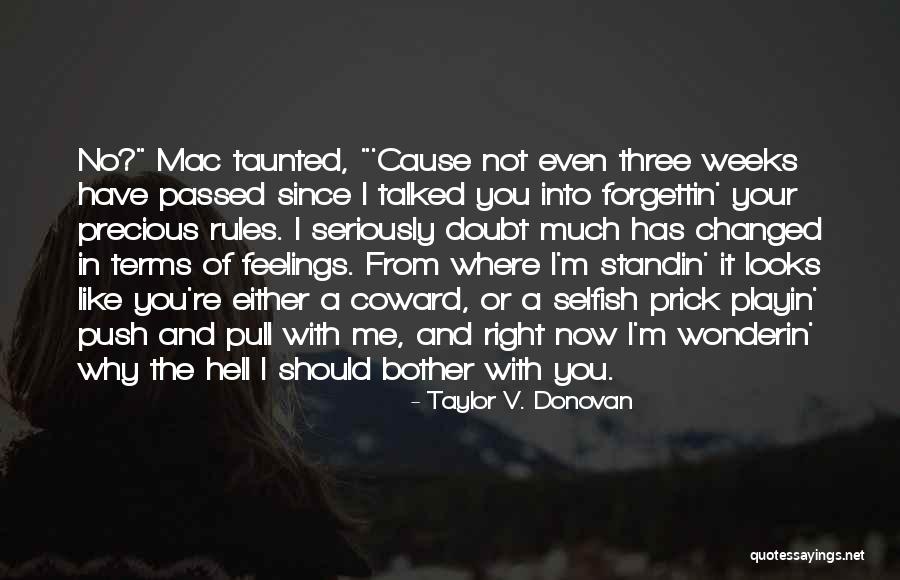 No?" Mac taunted, "'Cause not even three weeks have passed since I talked you into forgettin' your precious rules. I seriously doubt much has changed in terms of feelings. From where I'm standin' it looks like you're either a coward, or a selfish prick playin' push and pull with me, and right now I'm wonderin' why the hell I should bother with you. — Taylor V. Donovan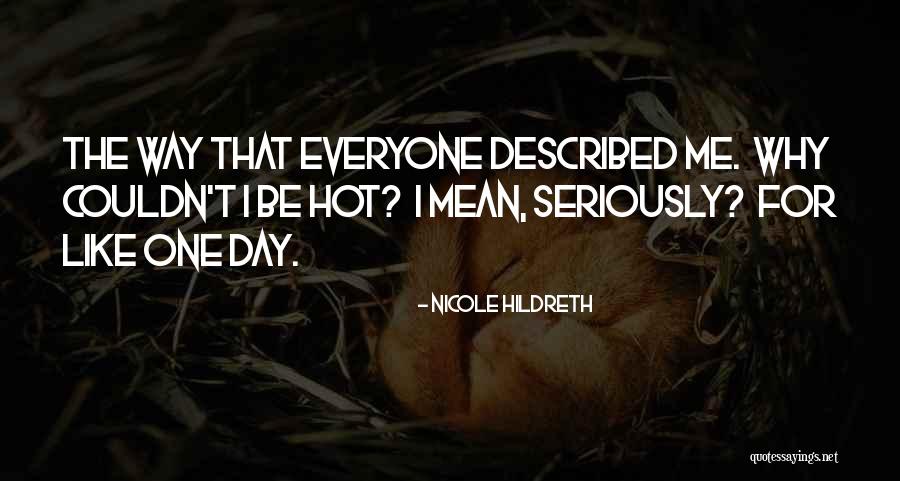 The way that everyone described me. Why couldn't I be hot? I mean, seriously? For like one day. — Nicole Hildreth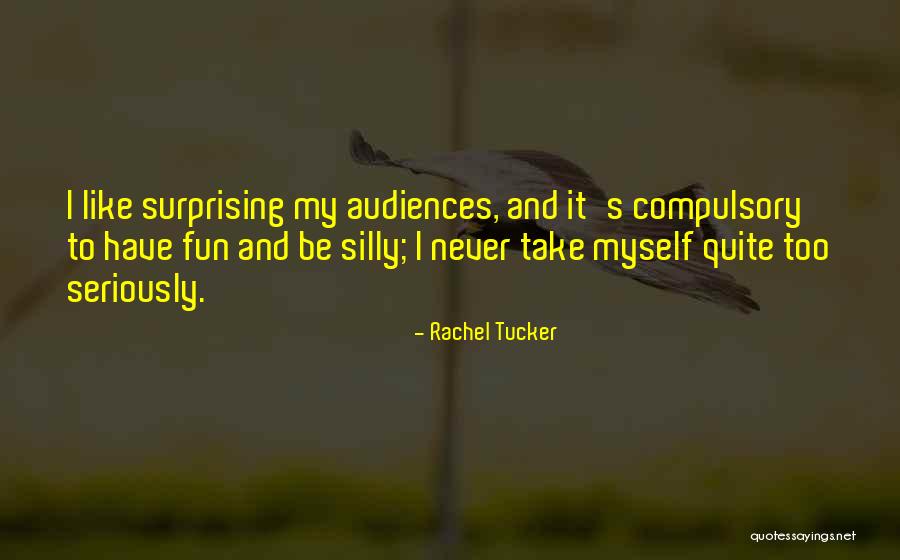 I like surprising my audiences, and it's compulsory to have fun and be silly; I never take myself quite too seriously. — Rachel Tucker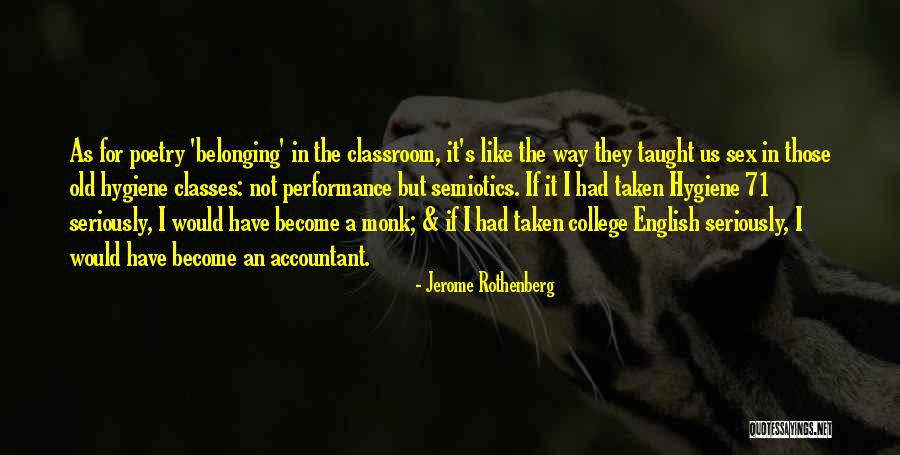 As for poetry 'belonging' in the classroom, it's like the way they taught us sex in those old hygiene classes: not performance but semiotics. If it I had taken Hygiene 71 seriously, I would have become a monk; & if I had taken college English seriously, I would have become an accountant. — Jerome Rothenberg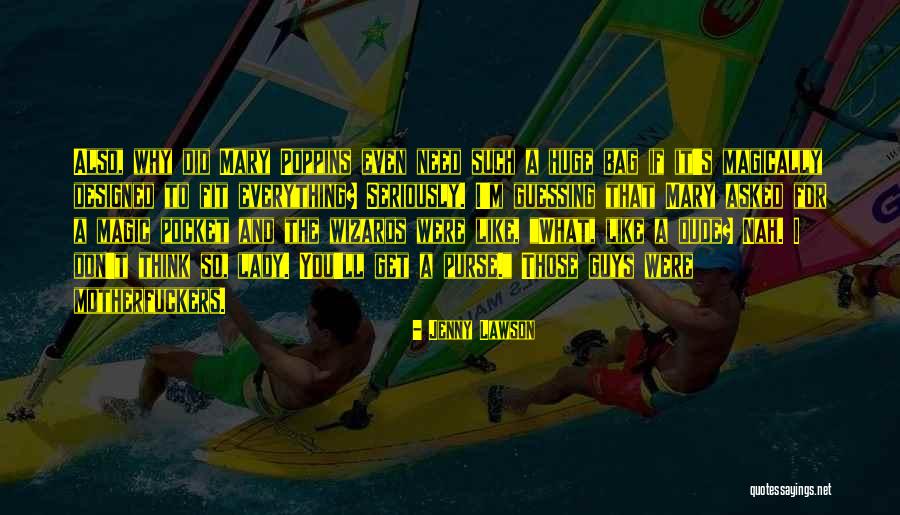 Also, why did Mary Poppins even need such a huge bag if it's magically designed to fit everything? Seriously. I'm guessing that Mary asked for a magic pocket and the wizards were like, "What, like a dude? Nah. I don't think so, lady. You'll get a purse." Those guys were motherfuckers. — Jenny Lawson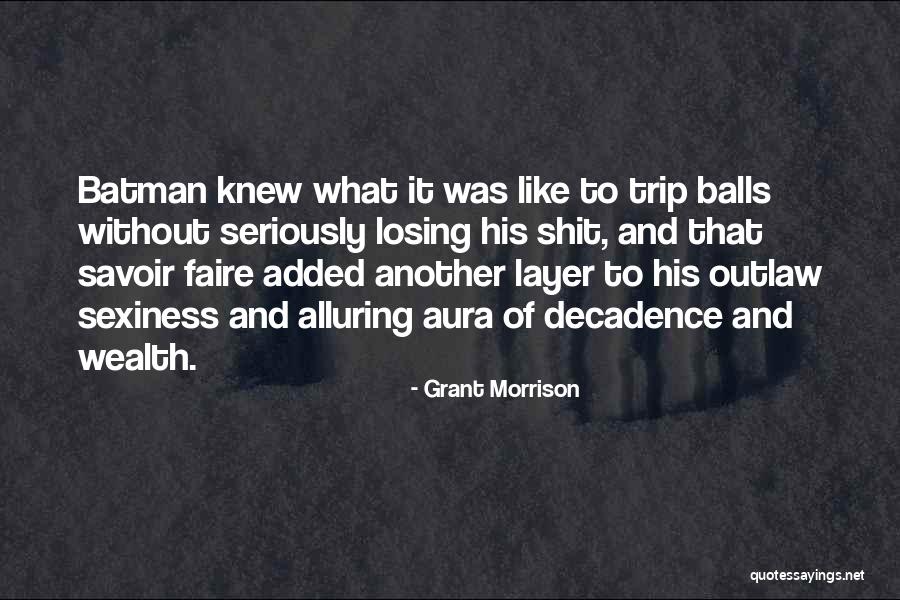 Batman knew what it was like to trip balls without seriously losing his shit, and that savoir faire added another layer to his outlaw sexiness and alluring aura of decadence and wealth. — Grant Morrison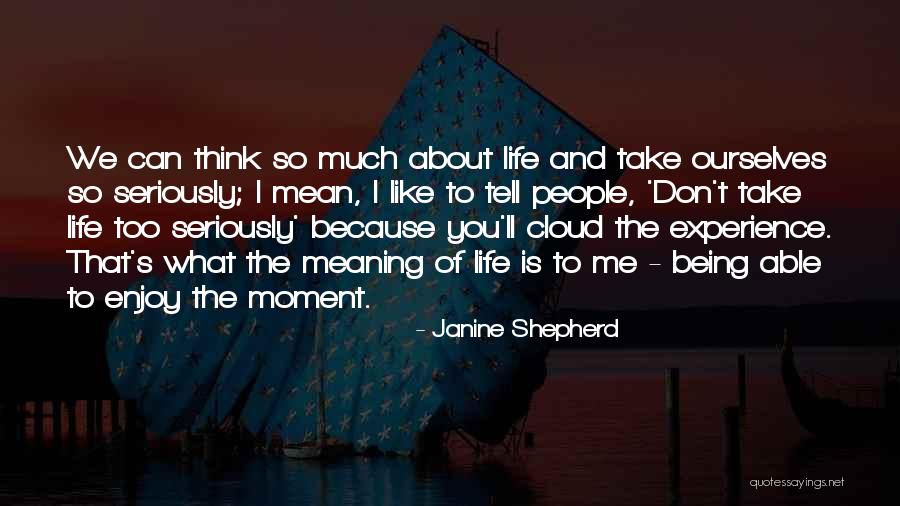 We can think so much about life and take ourselves so seriously; I mean, I like to tell people, 'Don't take life too seriously' because you'll cloud the experience. That's what the meaning of life is to me - being able to enjoy the moment. — Janine Shepherd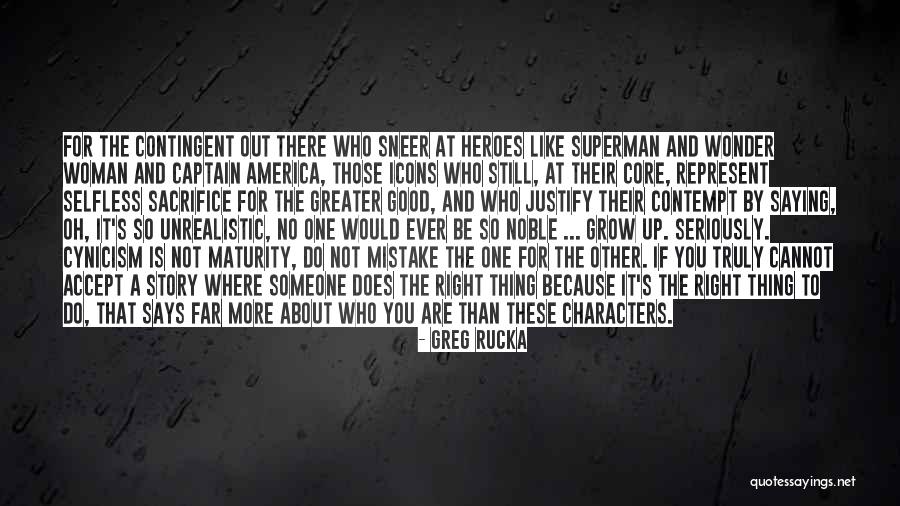 For the contingent out there who sneer at heroes like Superman and Wonder Woman and Captain America, those icons who still, at their core, represent selfless sacrifice for the greater good, and who justify their contempt by saying, oh, it's so unrealistic, no one would ever be so noble ... grow up. Seriously. Cynicism is not maturity, do not mistake the one for the other. If you truly cannot accept a story where someone does the right thing because it's the right thing to do, that says far more about who you are than these characters. — Greg Rucka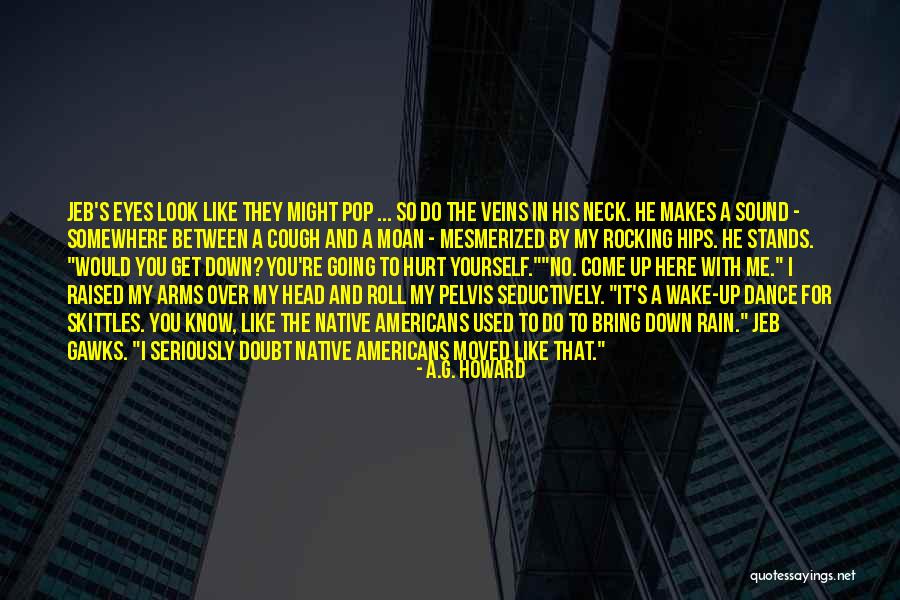 Jeb's eyes look like they might pop ... so do the veins in his neck. He makes a sound - somewhere between a cough and a moan - mesmerized by my rocking hips. He stands. "Would you get down? You're going to hurt yourself."
"No. Come up here with me." I raised my arms over my head and roll my pelvis seductively. "It's a wake-up dance for Skittles. You know, like the Native Americans used to do to bring down rain."
Jeb gawks. "I seriously doubt Native Americans moved like that." — A.G. Howard