Quotes & Sayings About Judging Bible
Enjoy reading and share 14 famous quotes about Judging Bible with everyone.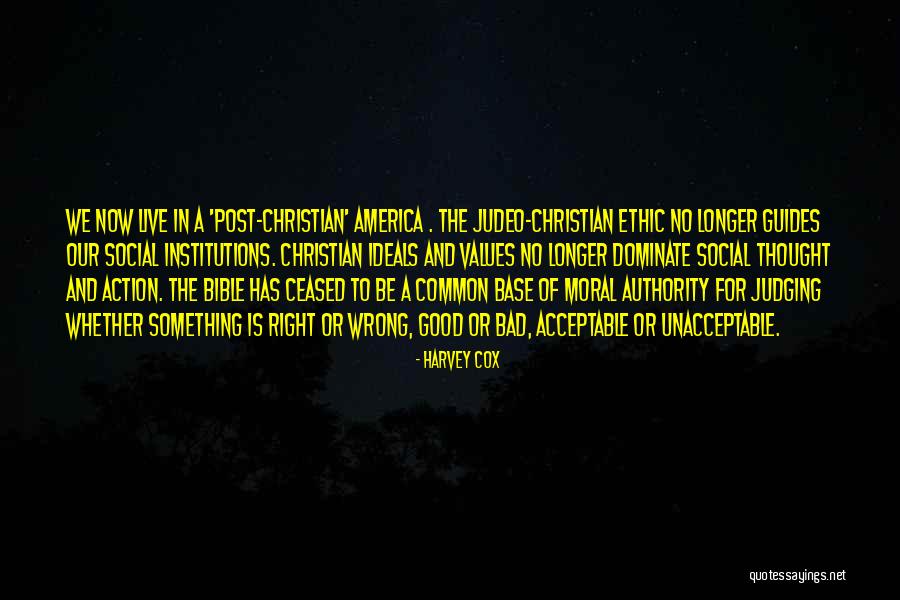 We now live in a 'post-Christian' America . The Judeo-Christian ethic no longer guides our social institutions. Christian ideals and values no longer dominate social thought and action. The Bible has ceased to be a common base of moral authority for judging whether something is right or wrong, good or bad, acceptable or unacceptable. — Harvey Cox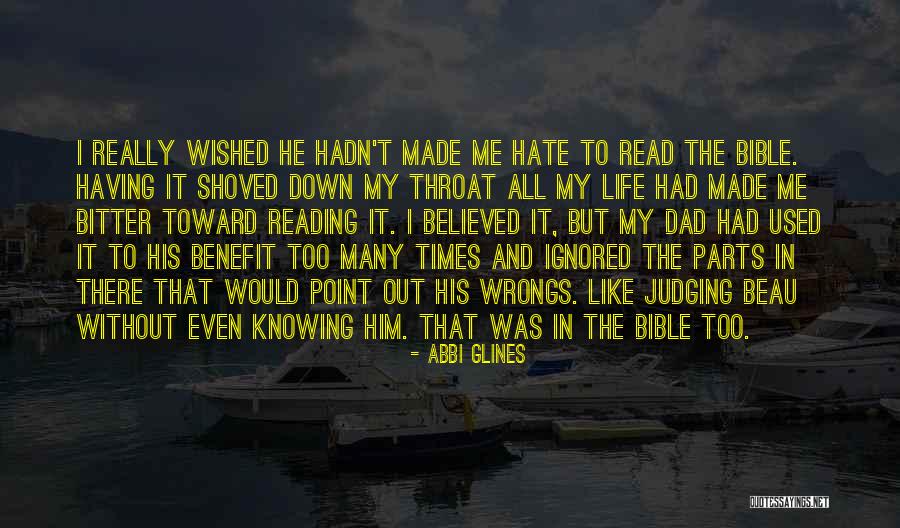 I really wished he hadn't made me hate to read the Bible. Having it shoved down my throat all my life had made me bitter toward reading it. I believed it, but my dad had used it to his benefit too many times and ignored the parts in there that would point out his wrongs. Like judging Beau without even knowing him. That was in the Bible too. — Abbi Glines
Do not judge others, without first judging yourself. There is no strength without knowing thyself. — Luis Marques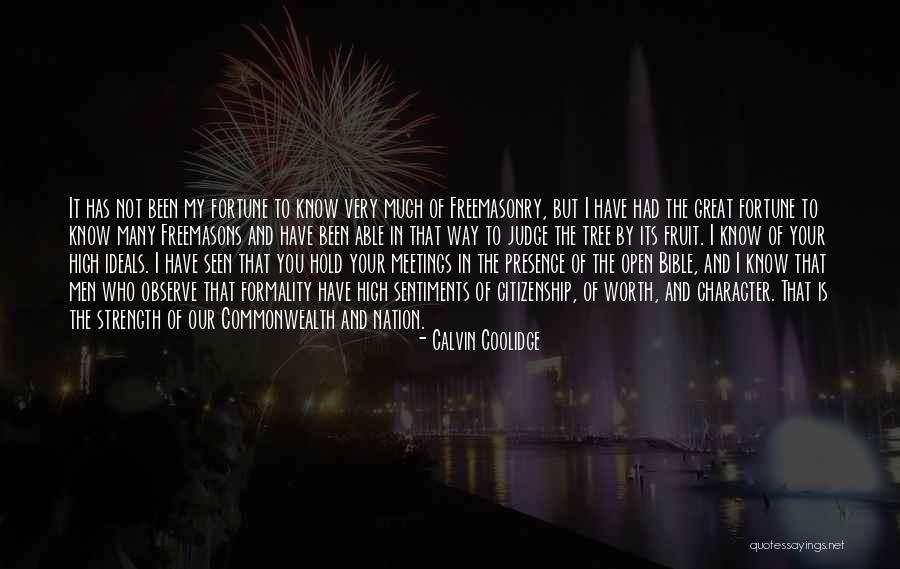 It has not been my fortune to know very much of Freemasonry, but I have had the great fortune to know many Freemasons and have been able in that way to judge the tree by its fruit. I know of your high ideals. I have seen that you hold your meetings in the presence of the open Bible, and I know that men who observe that formality have high sentiments of citizenship, of worth, and character. That is the strength of our Commonwealth and nation. — Calvin Coolidge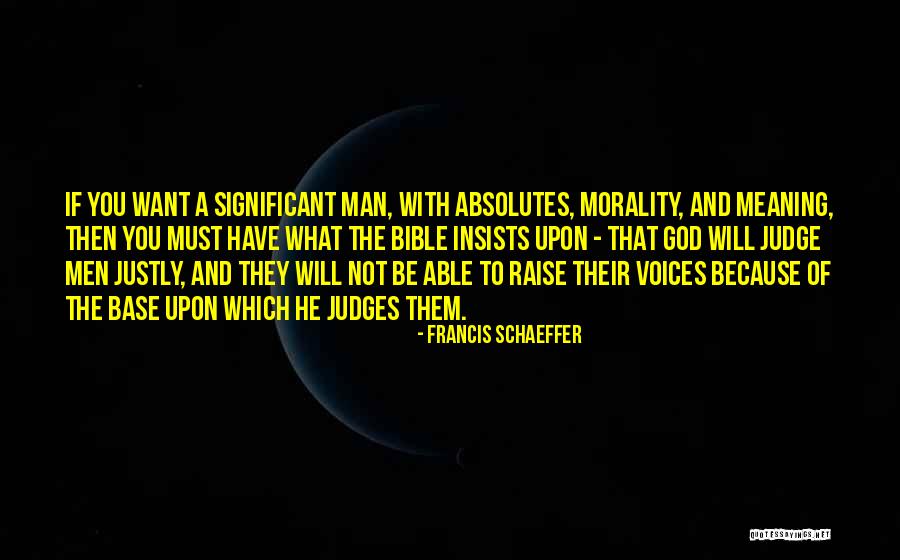 If you want a significant man, with absolutes, morality, and meaning, then you must have what the Bible insists upon - that God will judge men justly, and they will not be able to raise their voices because of the base upon which He judges them. — Francis Schaeffer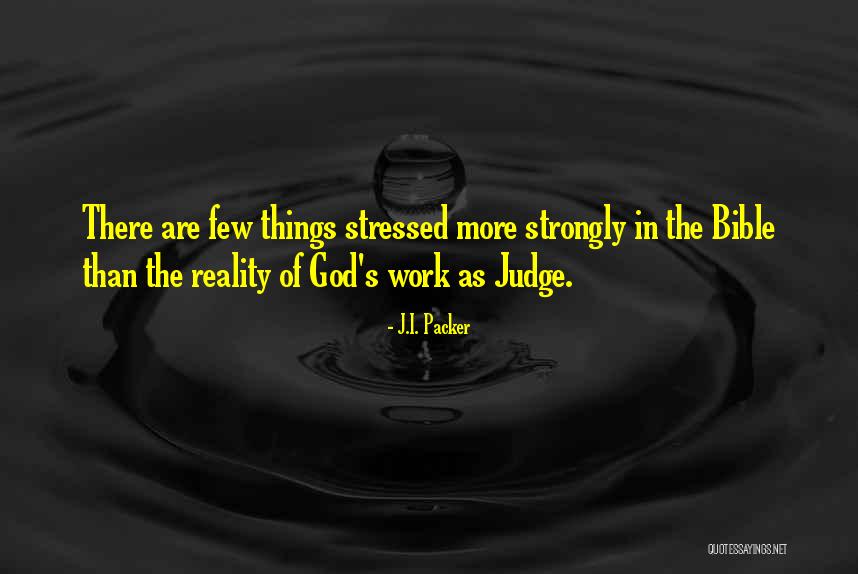 There are few things stressed more strongly in the Bible than the reality of God's work as Judge. — J.I. Packer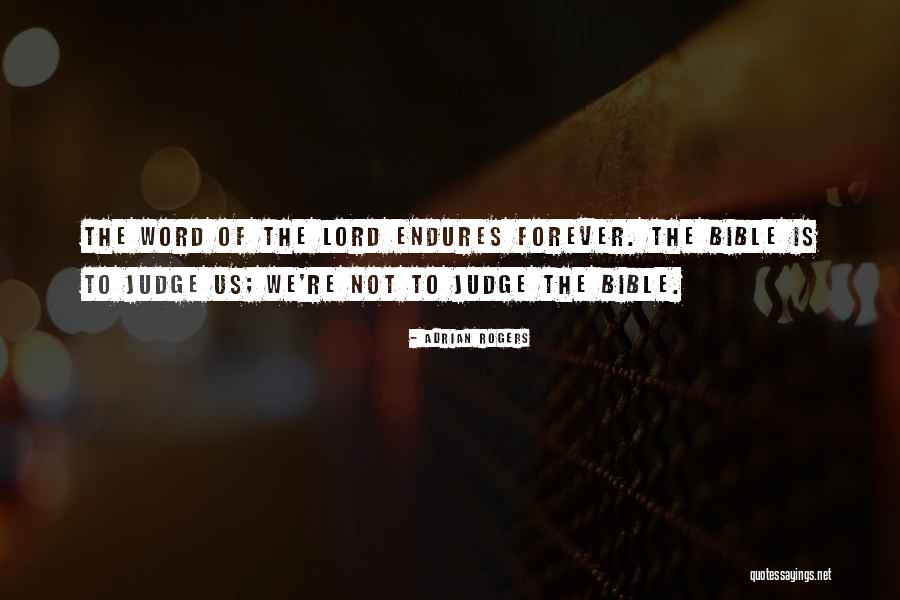 The Word of the Lord endures forever. The Bible is to judge us; we're not to judge the Bible. — Adrian Rogers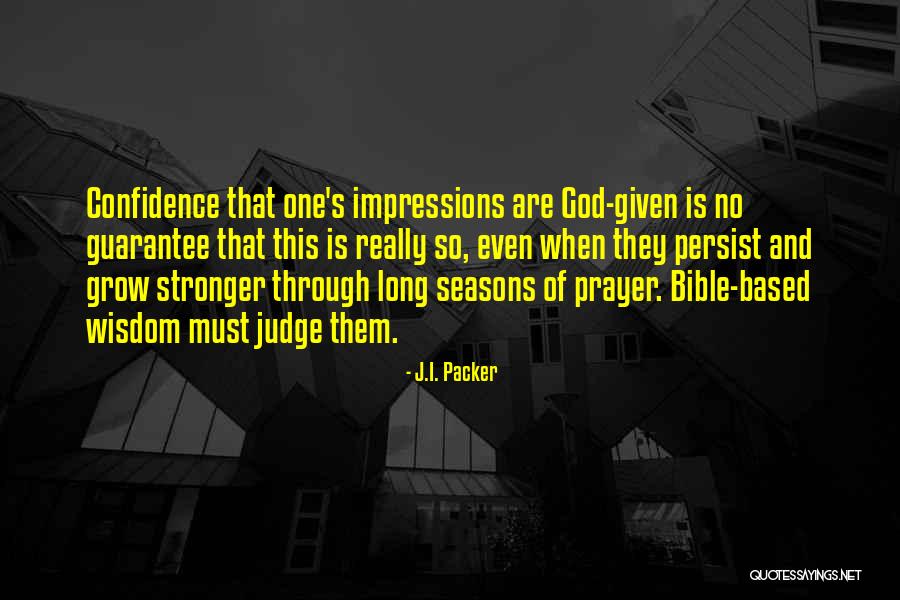 Confidence that one's impressions are God-given is no guarantee that this is really so, even when they persist and grow stronger through long seasons of prayer. Bible-based wisdom must judge them. — J.I. Packer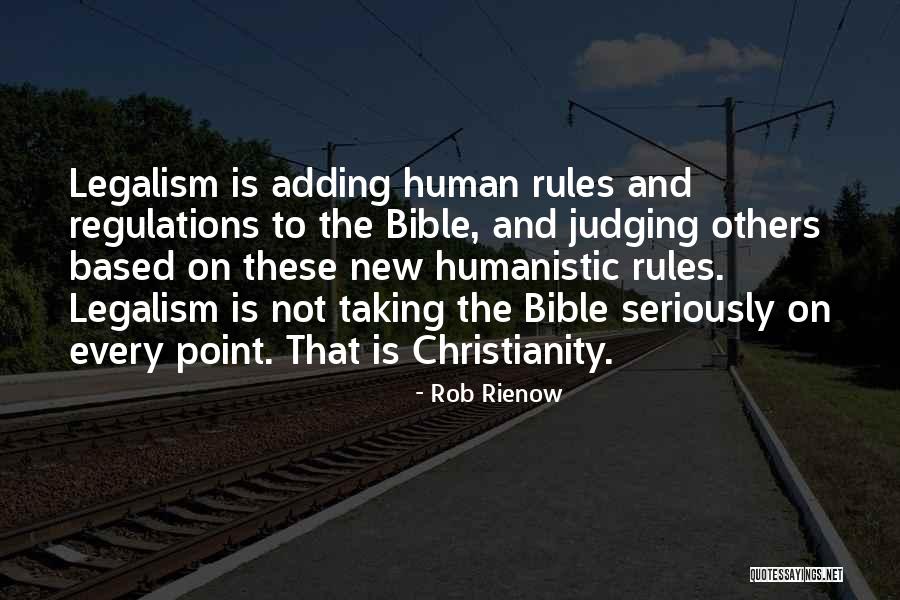 Legalism is adding human rules and regulations to the Bible, and judging others based on these new humanistic rules. Legalism is not taking the Bible seriously on every point. That is Christianity. — Rob Rienow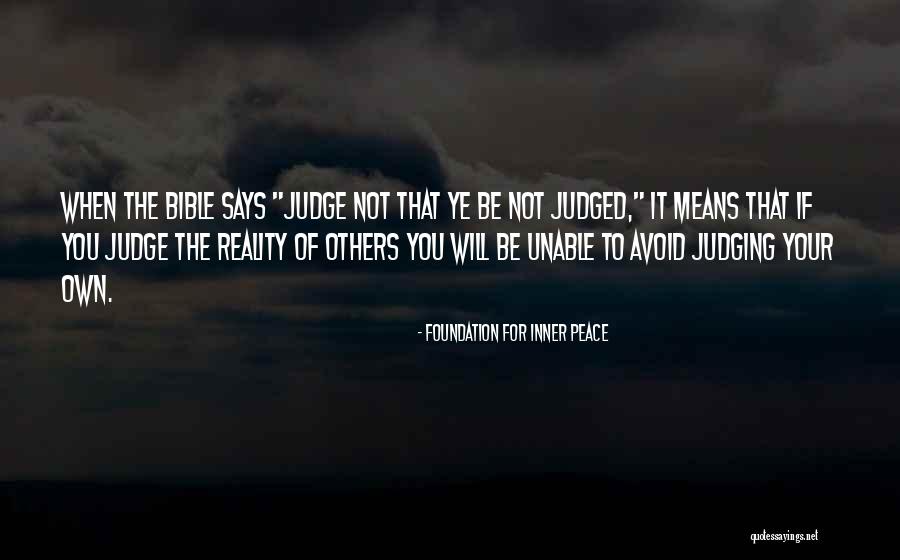 When the Bible says "Judge not that ye be not judged," it means that if you judge the reality of others you will be unable to avoid judging your own. — Foundation For Inner Peace
The Bible judges the church; the church does not judge the Bible. The Bible is the foundation for and the creator of the church; the church is not the foundation for or creator of the Bible. The church and its hierarchy must be evaluated by the believer with the biblical gospel as the touchstone or plumb line for judging all truth claims. — Timothy Keller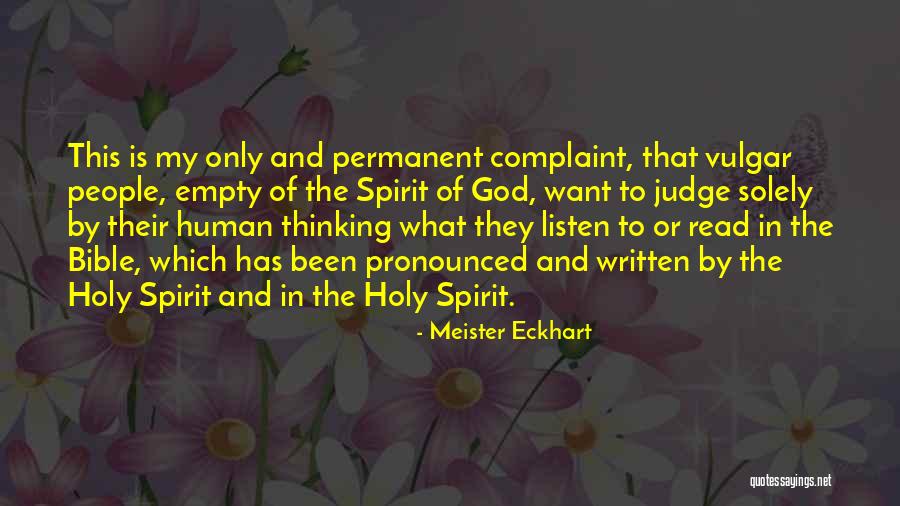 This is my only and permanent complaint, that vulgar people, empty of the Spirit of God, want to judge solely by their human thinking what they listen to or read in the Bible, which has been pronounced and written by the Holy Spirit and in the Holy Spirit. — Meister Eckhart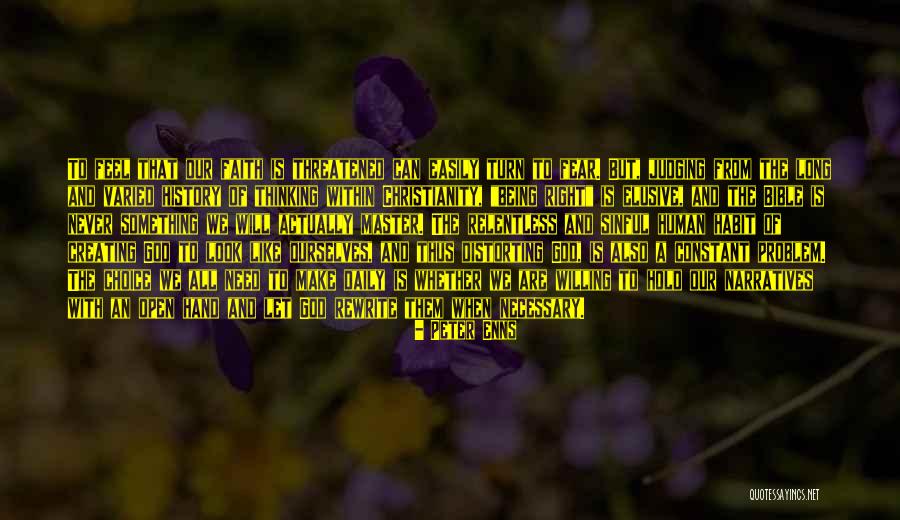 To feel that our faith is threatened can easily turn to fear. But, judging from the long and varied history of thinking within Christianity, "being right" is elusive, and the Bible is never something we will actually master. The relentless and sinful human habit of creating God to look like ourselves, and thus distorting God, is also a constant problem. The choice we all need to make daily is whether we are willing to hold our narratives with an open hand and let God rewrite them when necessary. — Peter Enns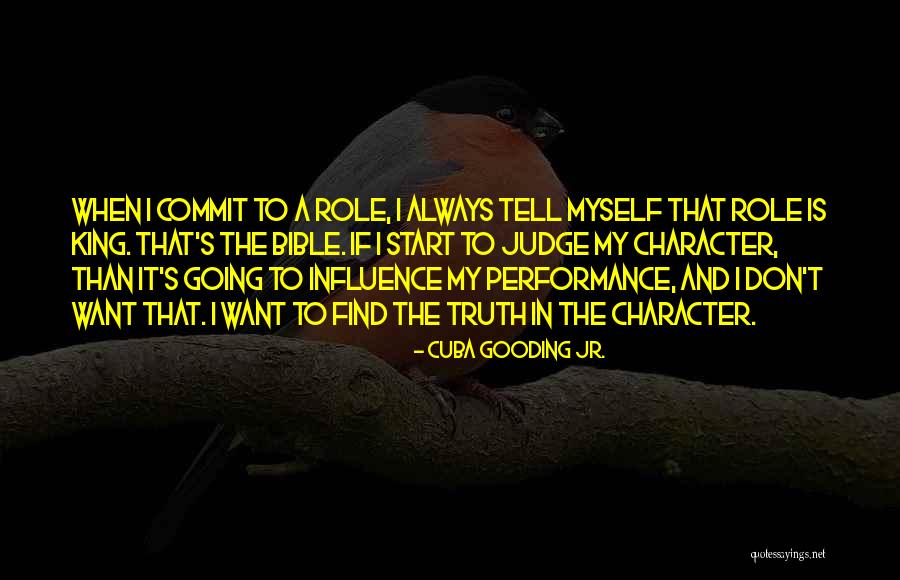 When I commit to a role, I always tell myself that role is king. That's the Bible. If I start to judge my character, than it's going to influence my performance, and I don't want that. I want to find the truth in the character. — Cuba Gooding Jr.