Quotes & Sayings About Inflection Points
Enjoy reading and share 2 famous quotes about Inflection Points with everyone.
Top Inflection Points Quotes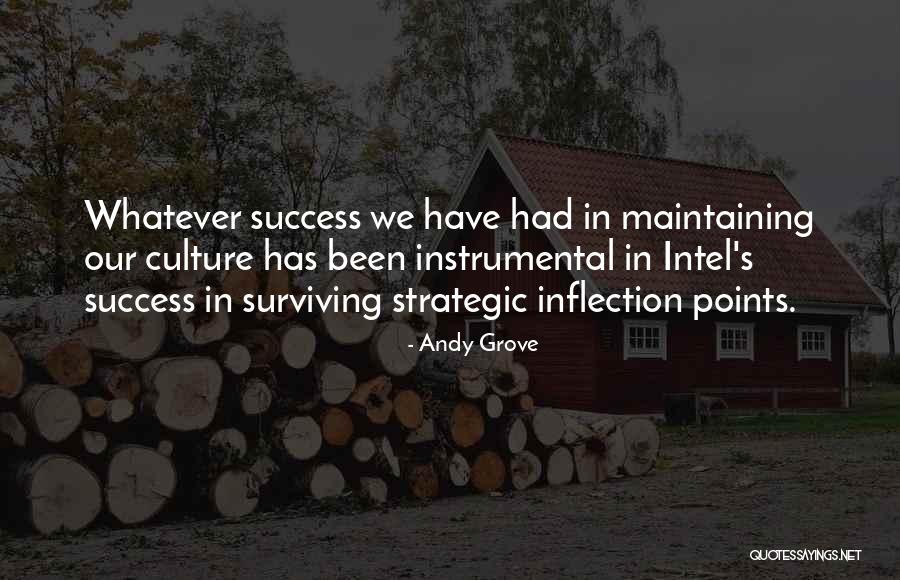 Whatever success we have had in maintaining our culture has been instrumental in Intel's success in surviving strategic inflection points. — Andy Grove
As Brother Francis readily admitted, his mastery of pre-Deluge English was far from masterful yet. The way nouns could sometimes modify other nouns in that tongue had always been one of his weak points. In Latin, as in most simple dialects of the region, a construction like servus puer meant about the same thing as puer servus, and even in English slave boy meant boy slave. But there the similarity ended. He had finally learned that house cat did not mean cat house, and that a dative of purpose or possession, as in mihi amicus, was somehow conveyed by dog food or sentry box even without inflection. But what of a triple appositive like fallout survival shelter? Brother Francis shook his head. The Warning on Inner Hatch mentioned food, water, and air; and yet surely these were not necessities for the fiends of Hell. At times, the novice found pre-Deluge English more perplexing than either Intermediate Angelology or Saint Leslie's theological calculus. — Walter M. Miller Jr.