I'm My Biggest Critic Quotes & Sayings
Enjoy reading and share 21 famous quotes about I'm My Biggest Critic with everyone.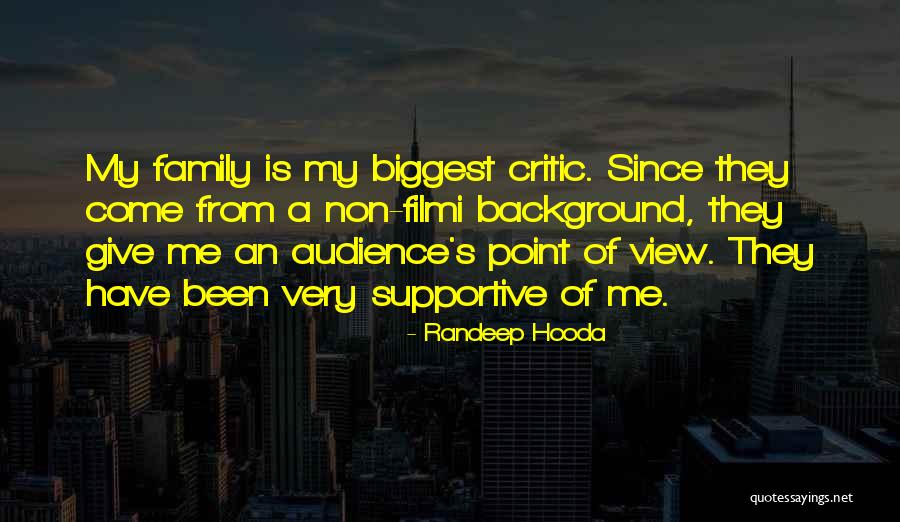 My family is my biggest critic. Since they come from a non-filmi background, they give me an audience's point of view. They have been very supportive of me. — Randeep Hooda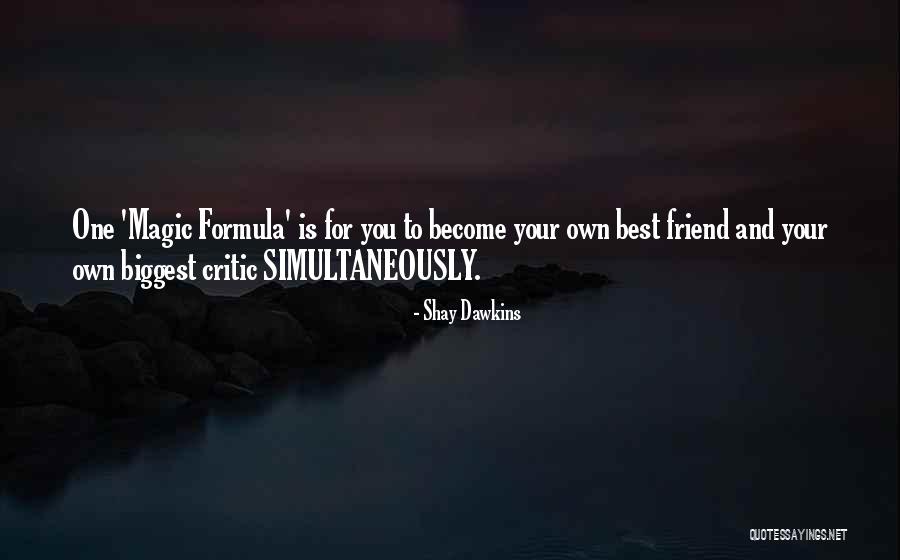 One 'Magic Formula' is for you to become your own best friend and your own biggest critic SIMULTANEOUSLY. — Shay Dawkins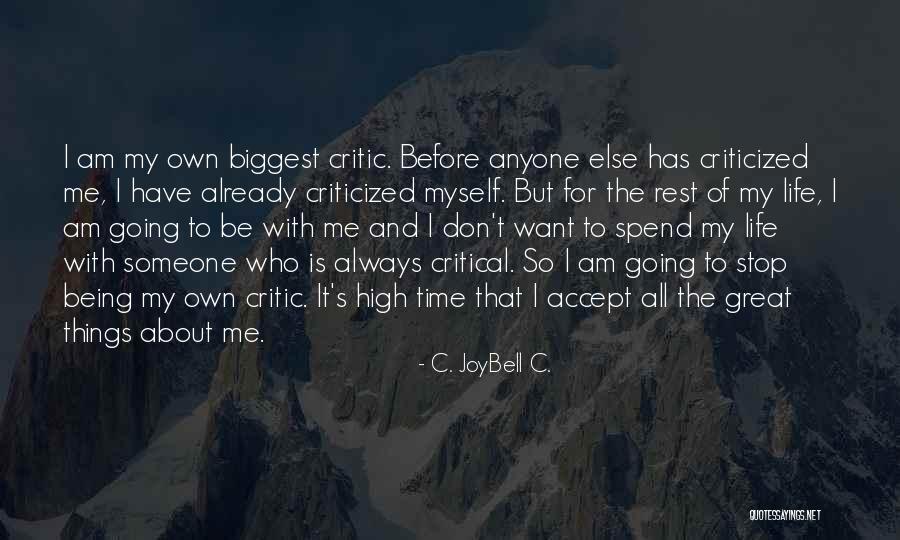 I am my own biggest critic. Before anyone else has criticized me, I have already criticized myself. But for the rest of my life, I am going to be with me and I don't want to spend my life with someone who is always critical. So I am going to stop being my own critic. It's high time that I accept all the great things about me. — C. JoyBell C.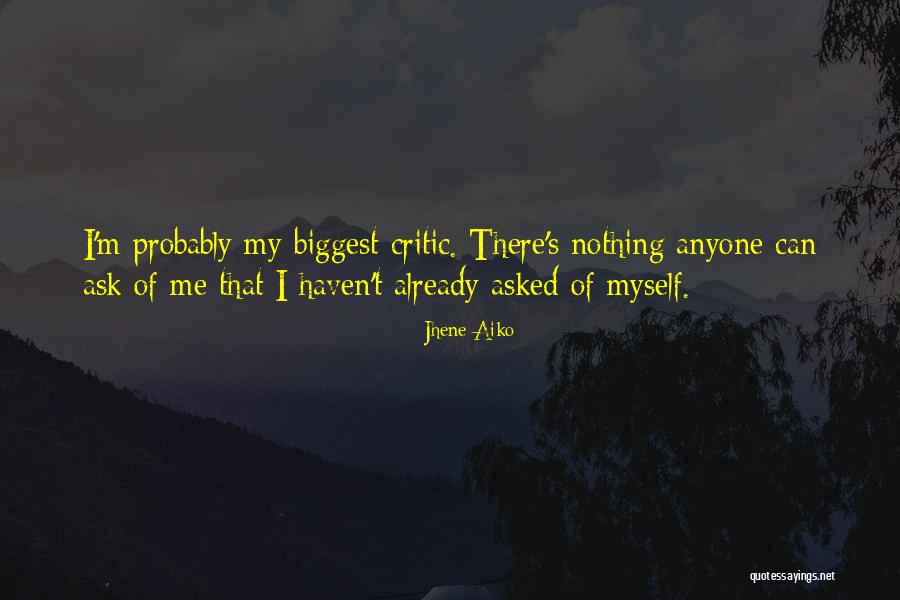 I'm probably my biggest critic. There's nothing anyone can ask of me that I haven't already asked of myself. — Jhene Aiko
My dad never really played basketball, but now he's my biggest critic. I come home, and he says: 'Why didn't you shoot there? Why didn't you drive?' — Dirk Nowitzki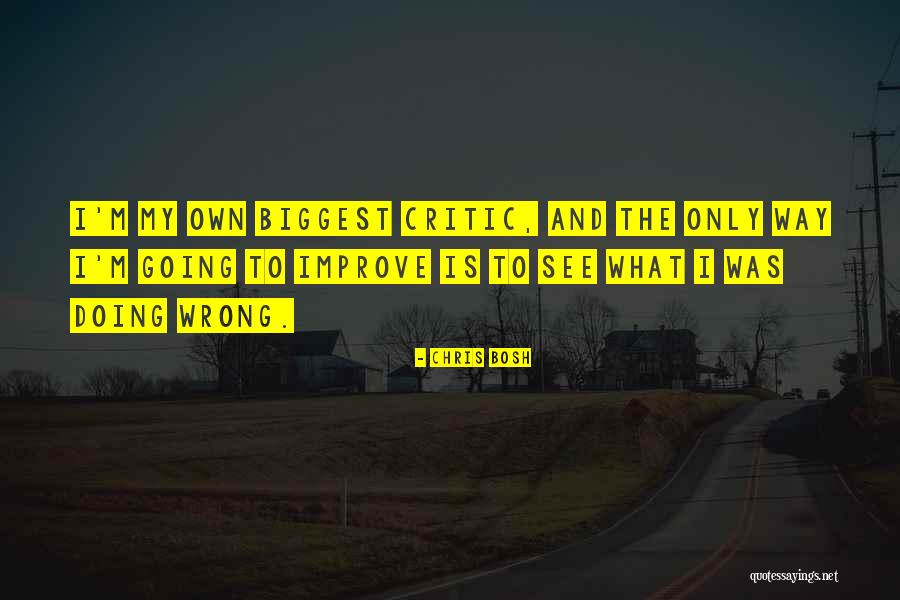 I'm my own biggest critic, and the only way I'm going to improve is to see what I was doing wrong. — Chris Bosh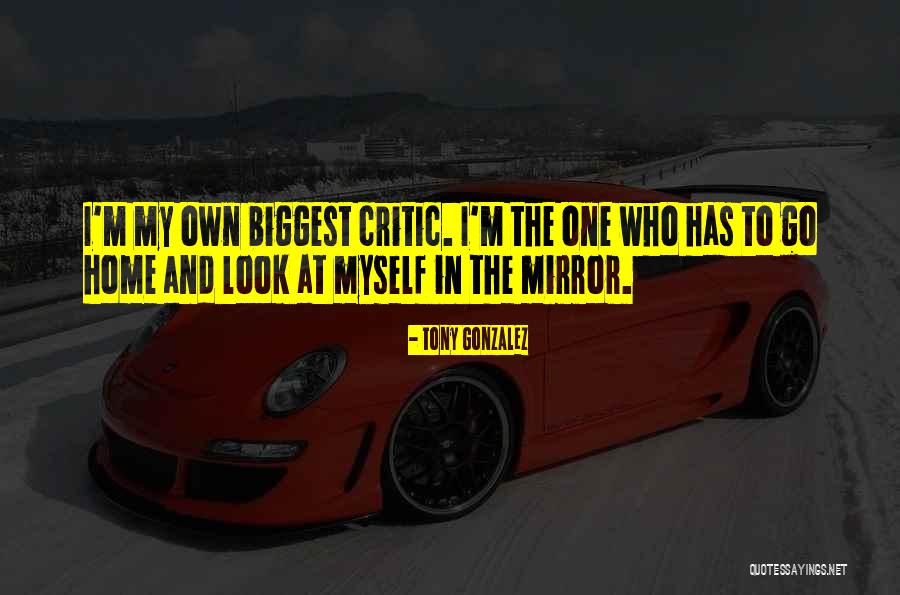 I'm my own biggest critic. I'm the one who has to go home and look at myself in the mirror. — Tony Gonzalez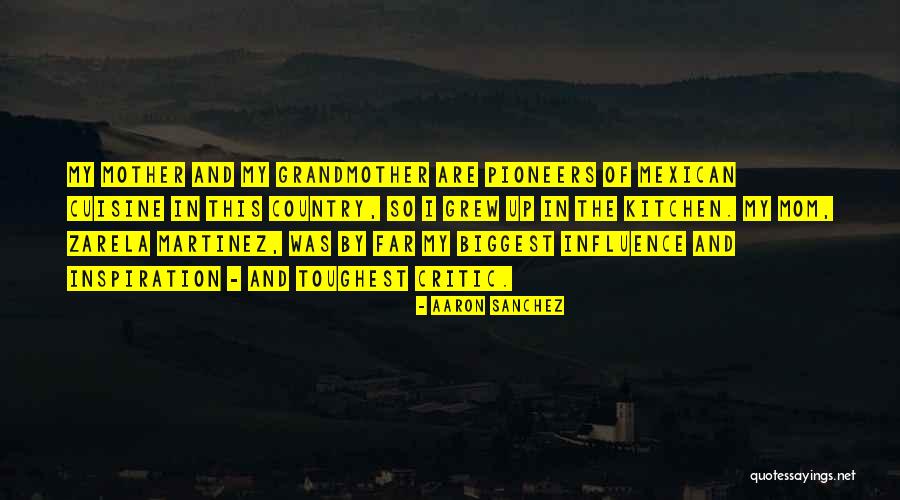 My mother and my grandmother are pioneers of Mexican cuisine in this country, so I grew up in the kitchen. My mom, Zarela Martinez, was by far my biggest influence and inspiration - and toughest critic. — Aaron Sanchez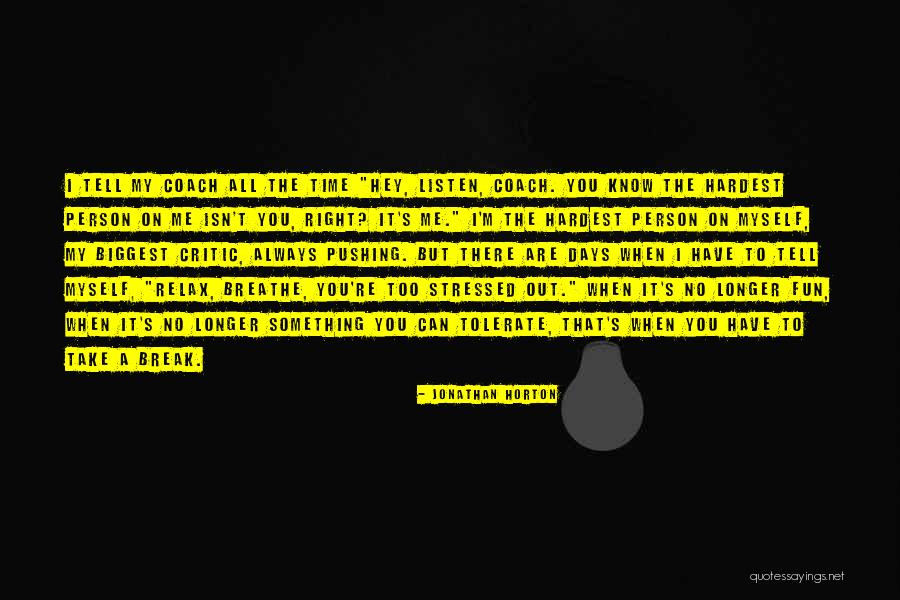 I tell my coach all the time "Hey, listen, coach. You know the hardest person on me isn't you, right? It's me." I'm the hardest person on myself, my biggest critic, always pushing. But there are days when I have to tell myself, "Relax, breathe, you're too stressed out." When it's no longer fun, when it's no longer something you can tolerate, that's when you have to take a break. — Jonathan Horton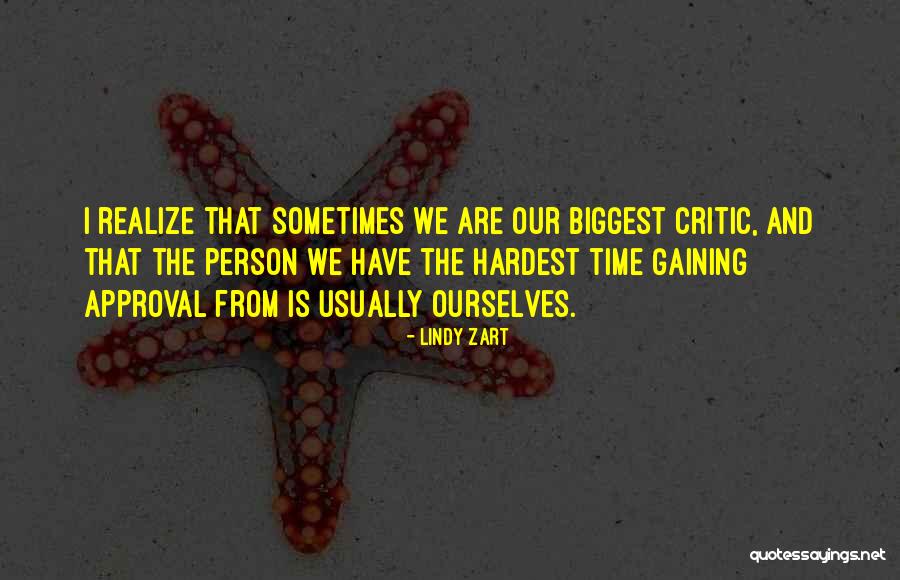 I realize that sometimes we are our biggest critic, and that the person we have the hardest time gaining approval from is usually ourselves. — Lindy Zart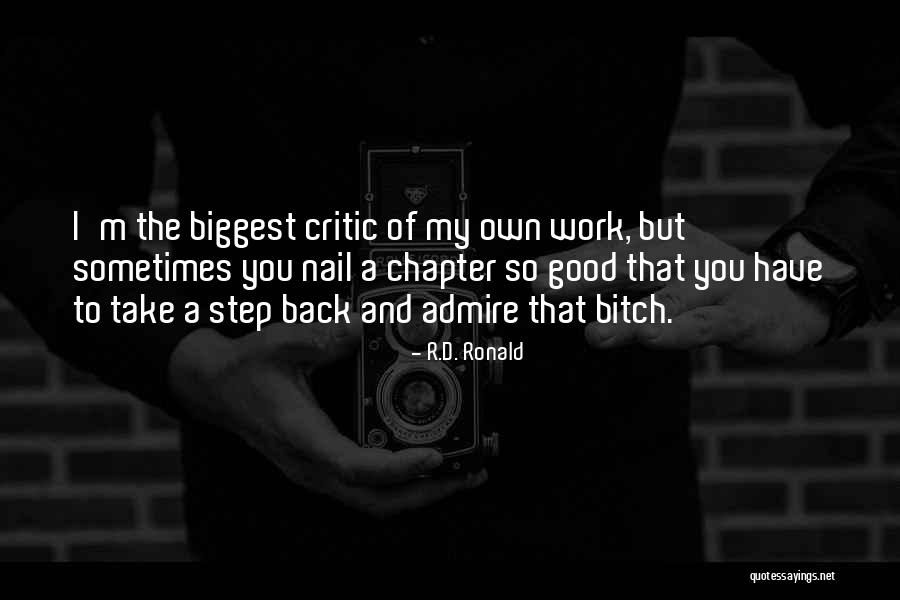 I'm the biggest critic of my own work, but sometimes you nail a chapter so good that you have to take a step back and admire that bitch. — R.D. Ronald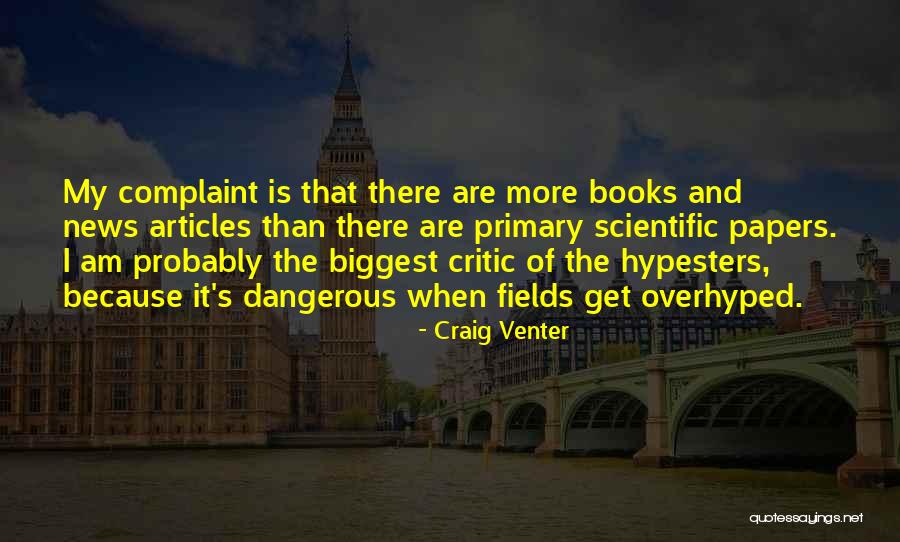 My complaint is that there are more books and news articles than there are primary scientific papers. I am probably the biggest critic of the hypesters, because it's dangerous when fields get overhyped. — Craig Venter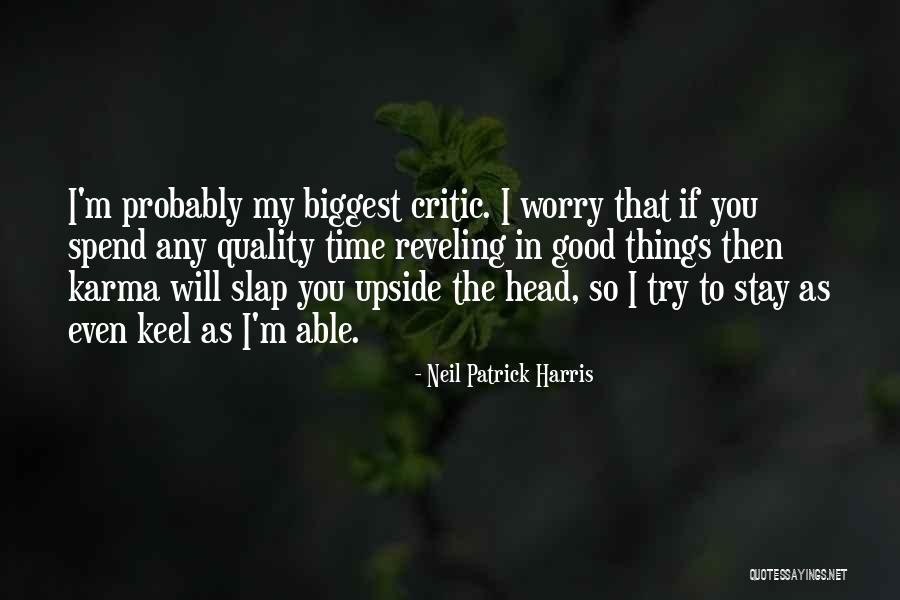 I'm probably my biggest critic. I worry that if you spend any quality time reveling in good things then karma will slap you upside the head, so I try to stay as even keel as I'm able. — Neil Patrick Harris
No sooner do I conquer a bad habit than I become the biggest critic of anyone who still does what I just stopped doing. — Judah Smith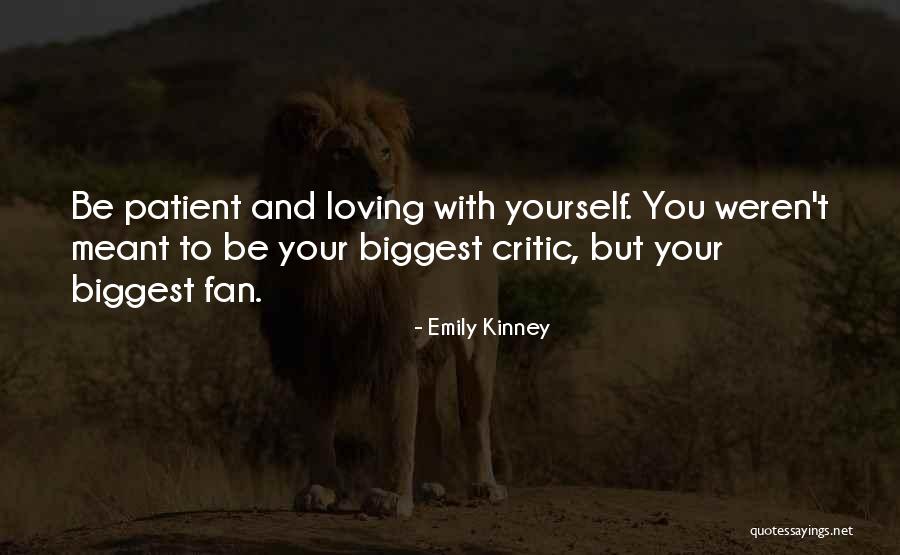 Be patient and loving with yourself. You weren't meant to be your biggest critic, but your biggest fan. — Emily Kinney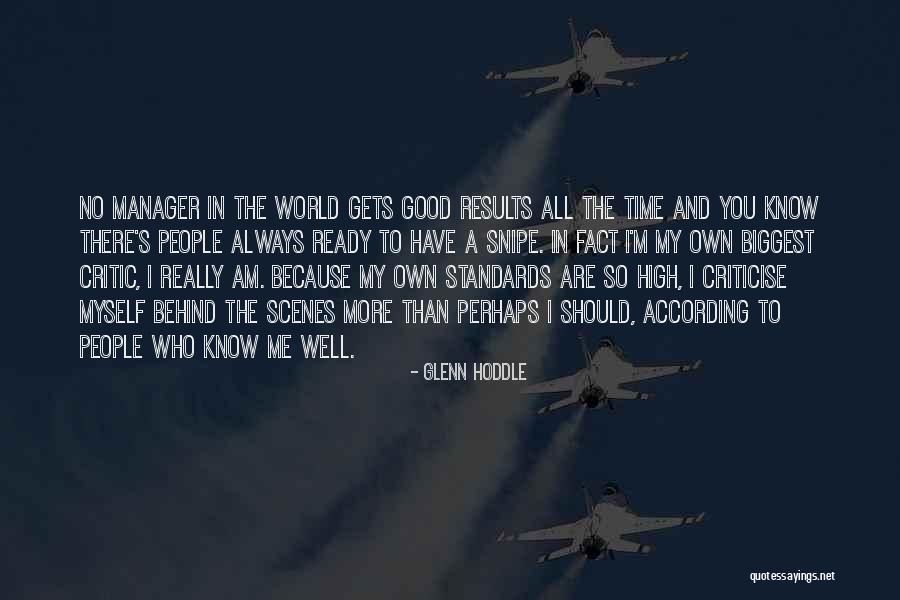 No manager in the world gets good results all the time and you know there's people always ready to have a snipe. In fact I'm my own biggest critic, I really am. Because my own standards are so high, I criticise myself behind the scenes more than perhaps I should, according to people who know me well. — Glenn Hoddle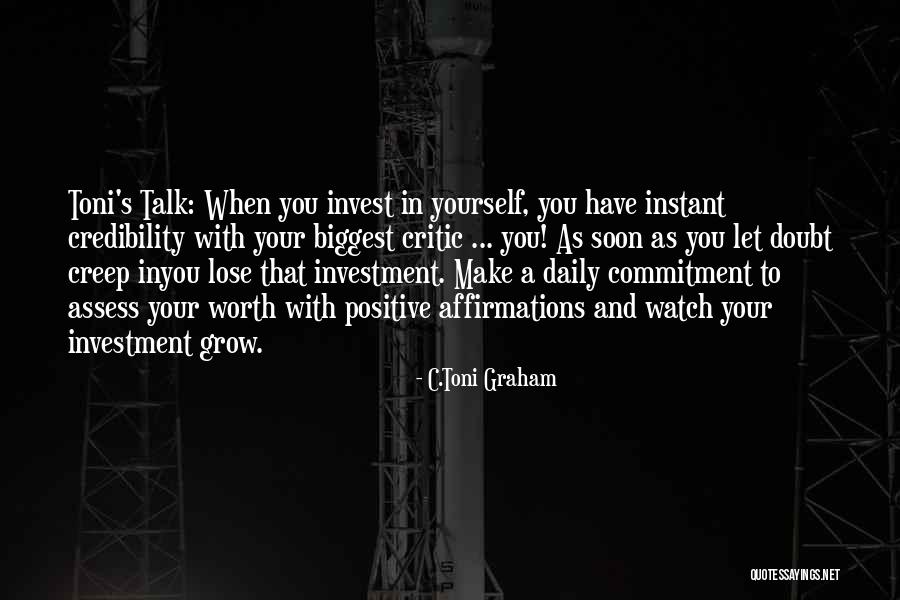 Toni's Talk: When you invest in yourself, you have instant credibility with your biggest critic ... you! As soon as you let doubt creep in
you lose that investment. Make a daily commitment to assess your worth with positive affirmations and watch your investment grow. — C.Toni Graham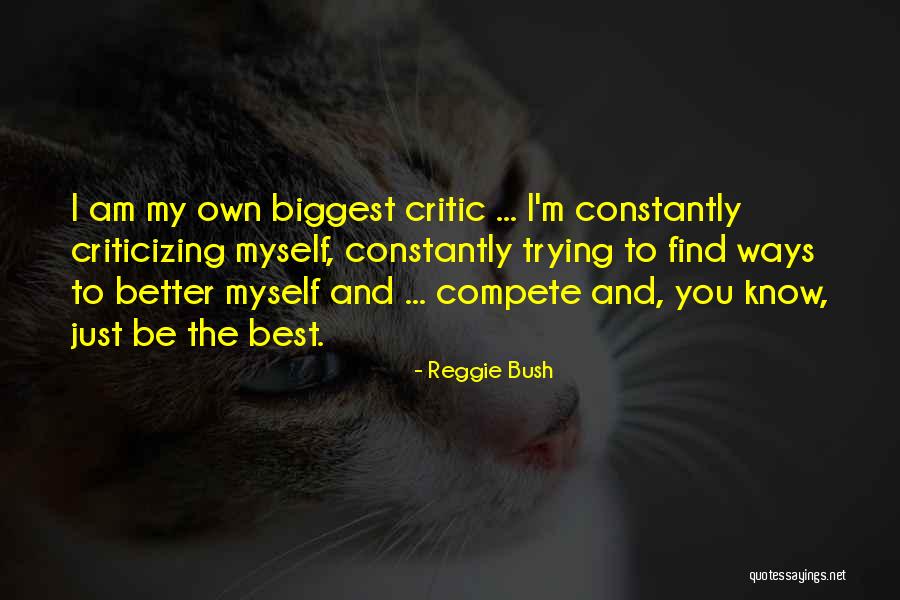 I am my own biggest critic ... I'm constantly criticizing myself, constantly trying to find ways to better myself and ... compete and, you know, just be the best. — Reggie Bush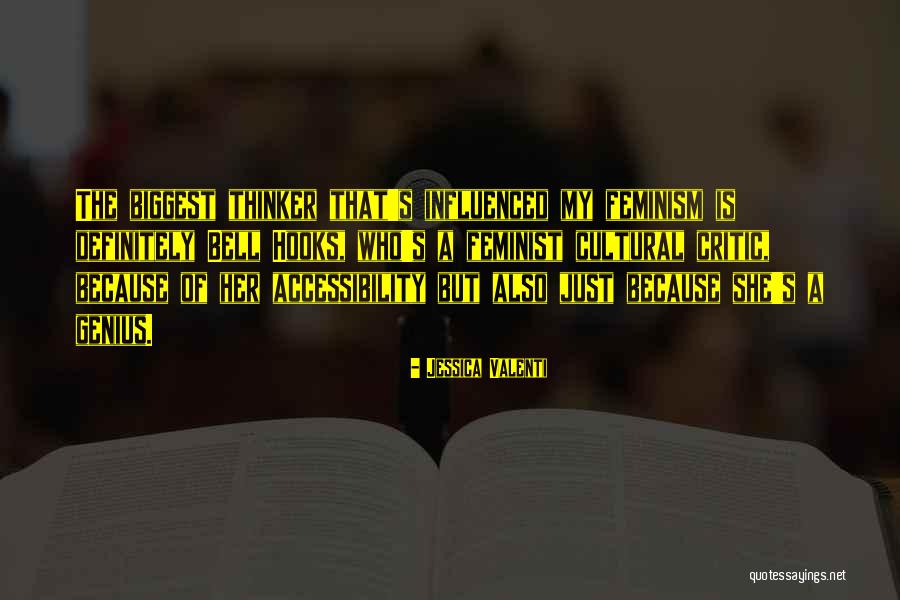 The biggest thinker that's influenced my feminism is definitely Bell Hooks, who's a feminist cultural critic, because of her accessibility but also just because she's a genius. — Jessica Valenti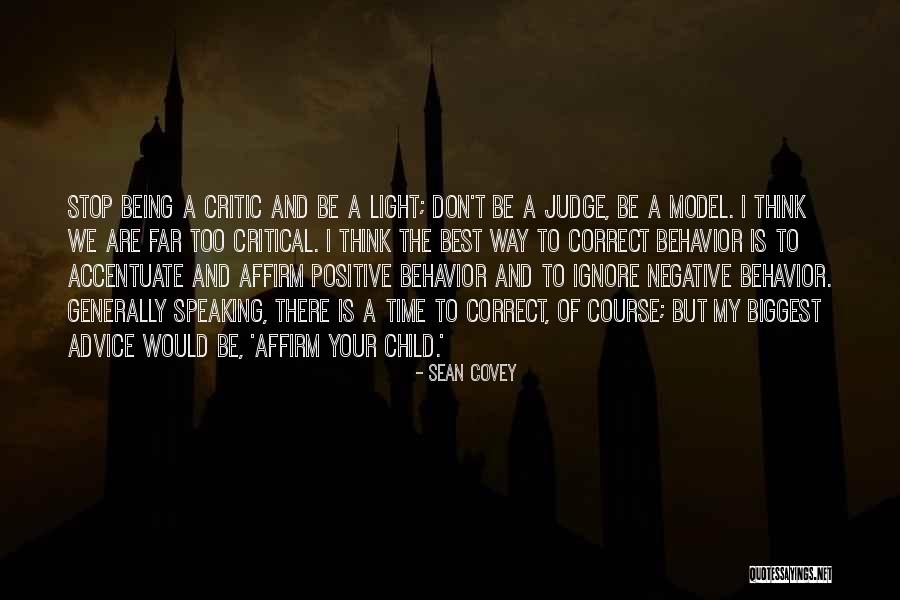 Stop being a critic and be a light; don't be a judge, be a model. I think we are far too critical. I think the best way to correct behavior is to accentuate and affirm positive behavior and to ignore negative behavior. Generally speaking, there is a time to correct, of course; but my biggest advice would be, 'Affirm your child.' — Sean Covey