Quotes & Sayings About Ideal Husband
Enjoy reading and share 38 famous quotes about Ideal Husband with everyone.
Top Ideal Husband Quotes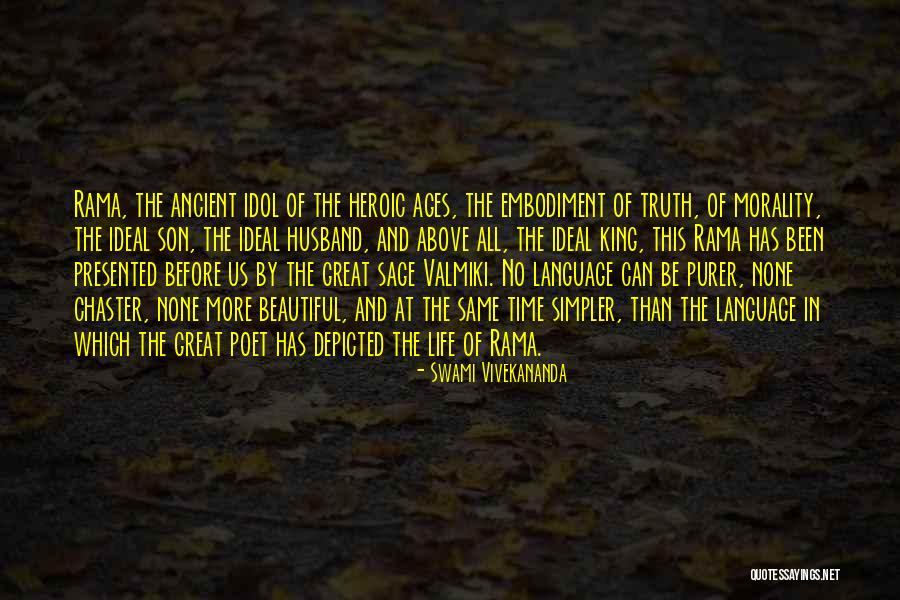 Rama, the ancient idol of the heroic ages, the embodiment of truth, of morality, the ideal son, the ideal husband, and above all, the ideal king, this Rama has been presented before us by the great sage Valmiki. No language can be purer, none chaster, none more beautiful, and at the same time simpler, than the language in which the great poet has depicted the life of Rama. — Swami Vivekananda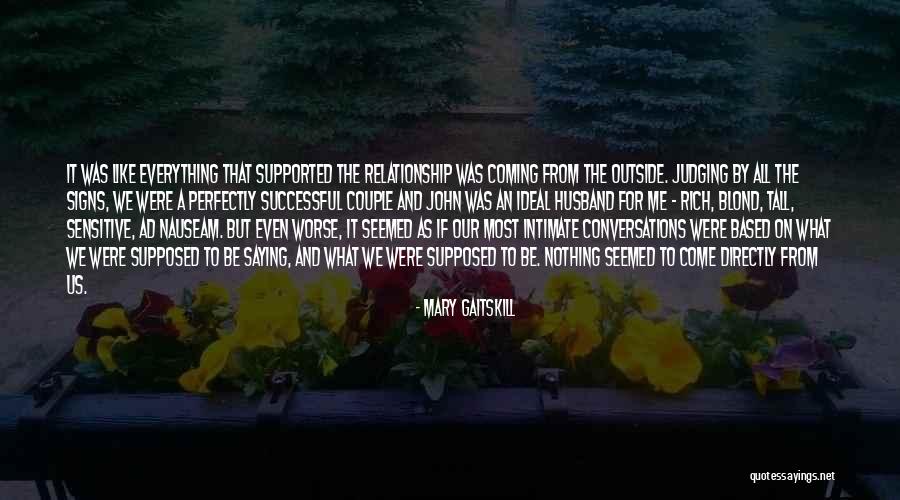 It was like everything that supported the relationship was coming from the outside. Judging by all the signs, we were a perfectly successful couple and John was an ideal husband for me - rich, blond, tall, sensitive, ad nauseam. But even worse, it seemed as if our most intimate conversations were based on what we were supposed to be saying, and what we were supposed to be. Nothing seemed to come directly from us. — Mary Gaitskill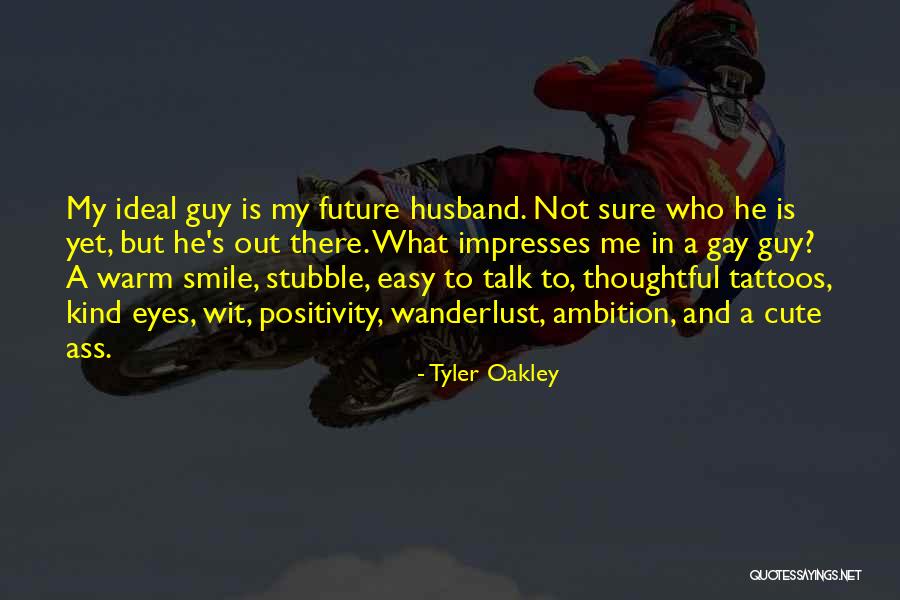 My ideal guy is my future husband. Not sure who he is yet, but he's out there. What impresses me in a gay guy? A warm smile, stubble, easy to talk to, thoughtful tattoos, kind eyes, wit, positivity, wanderlust, ambition, and a cute ass. — Tyler Oakley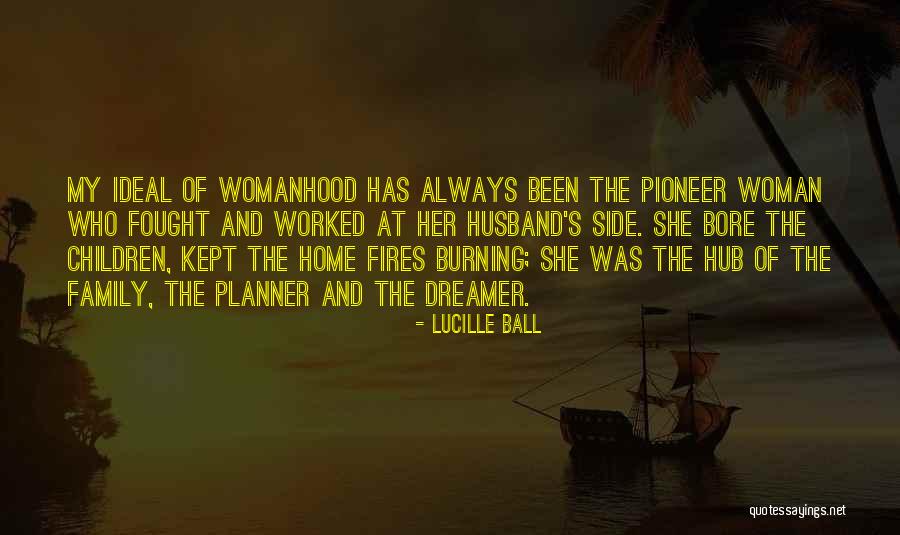 My ideal of womanhood has always been the pioneer woman who fought and worked at her husband's side. She bore the children, kept the home fires burning; she was the hub of the family, the
planner and the dreamer. — Lucille Ball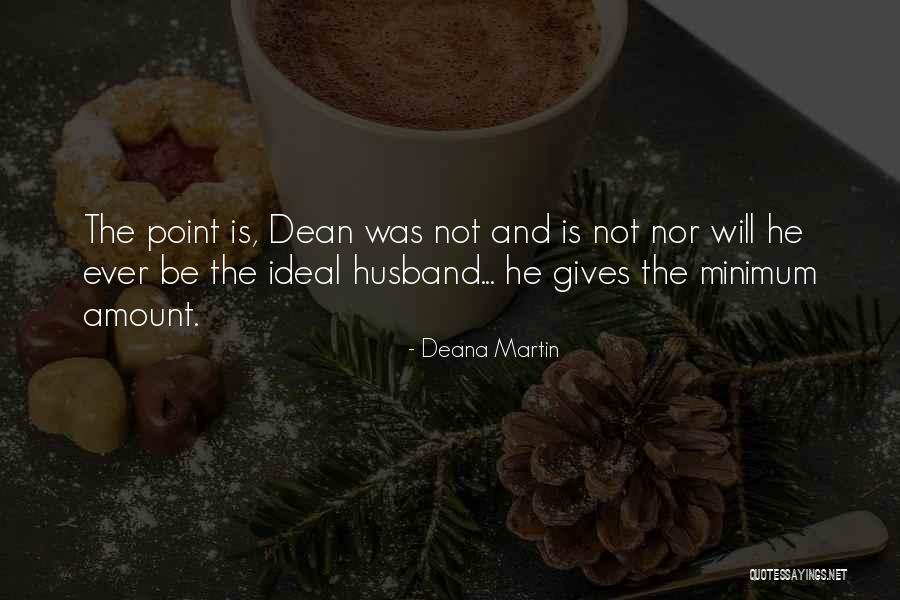 The point is, Dean was not and is not nor will he ever be the ideal husband... he gives the minimum amount. — Deana Martin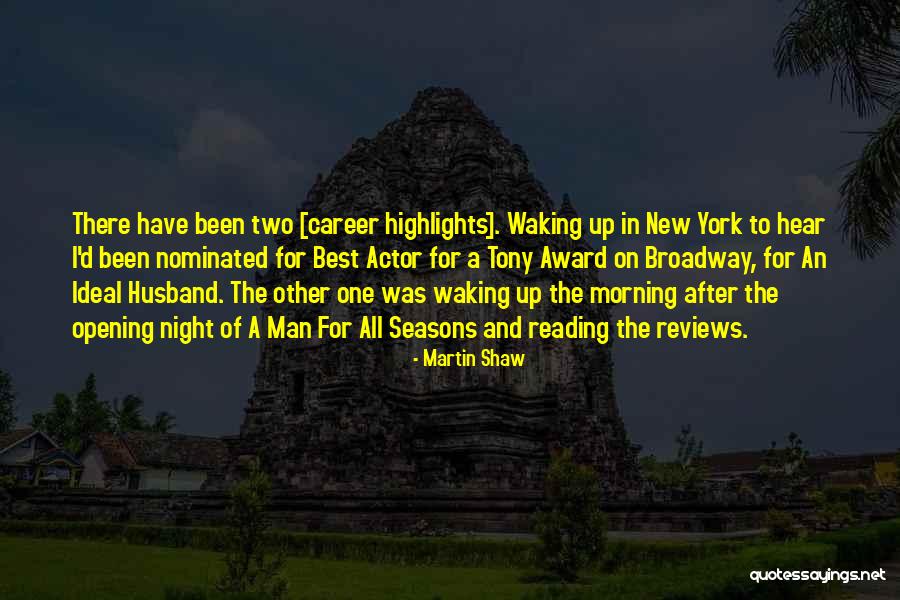 There have been two [career highlights]. Waking up in New York to hear I'd been nominated for Best Actor for a Tony Award on Broadway, for An Ideal Husband. The other one was waking up the morning after the opening night of A Man For All Seasons and reading the reviews. — Martin Shaw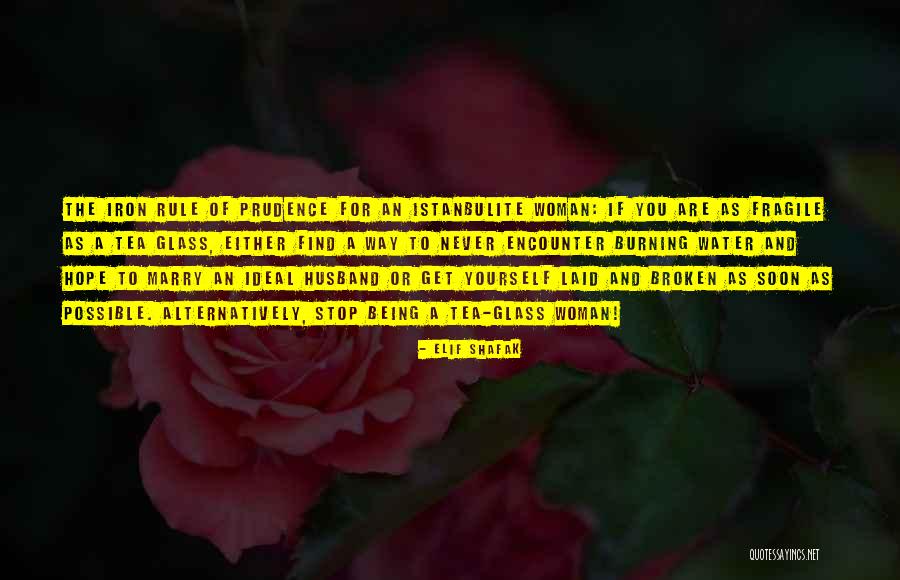 The Iron Rule of prudence for an Istanbulite Woman: If you are as fragile as a tea glass, either find a way to never encounter burning water and hope to marry an ideal husband or get yourself laid and broken as soon as possible. Alternatively, stop being a tea-glass woman! — Elif Shafak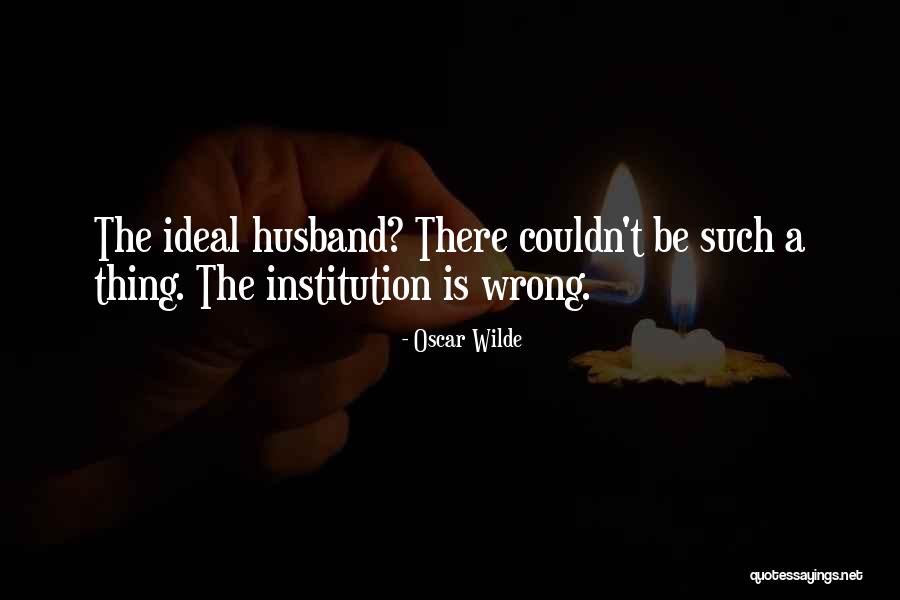 The ideal husband? There couldn't be such a thing. The institution is wrong. — Oscar Wilde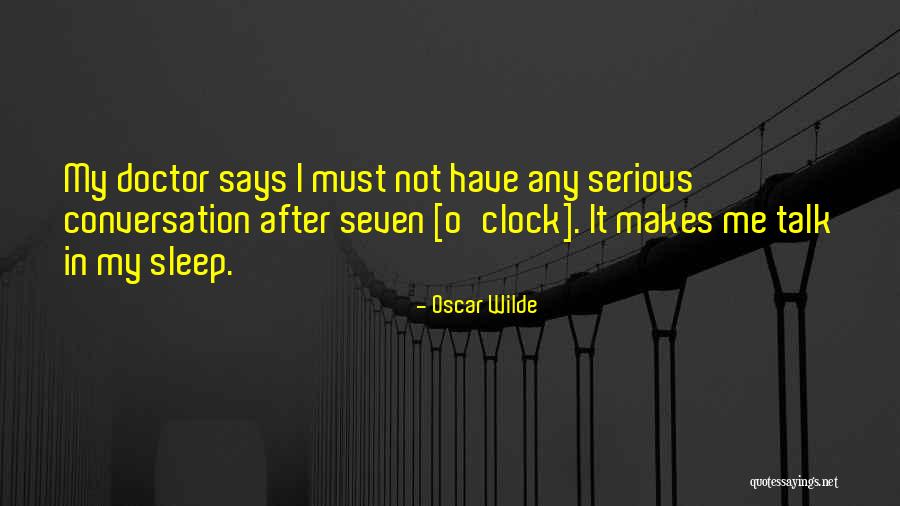 My doctor says I must not have any serious conversation after seven [o'clock]. It makes me talk in my sleep. — Oscar Wilde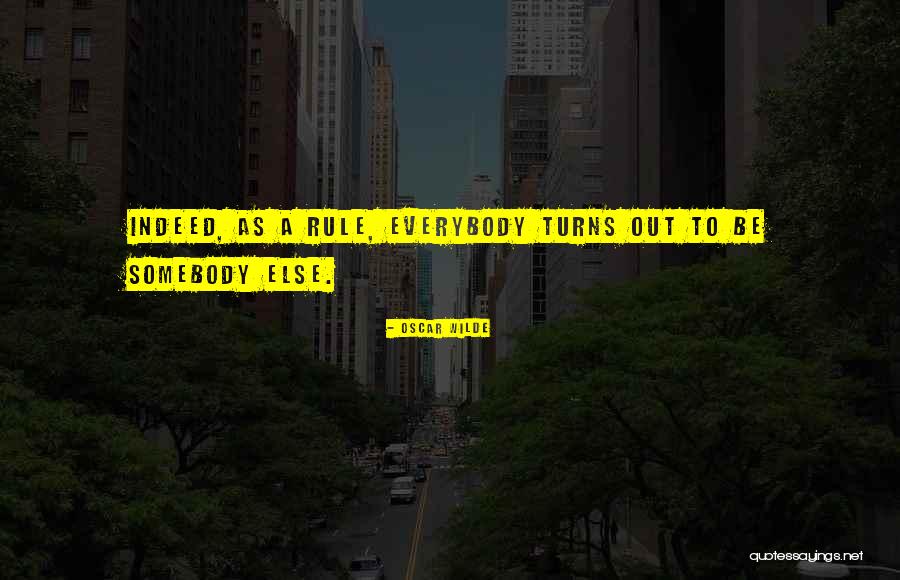 Indeed, as a rule, everybody turns out to be somebody else. — Oscar Wilde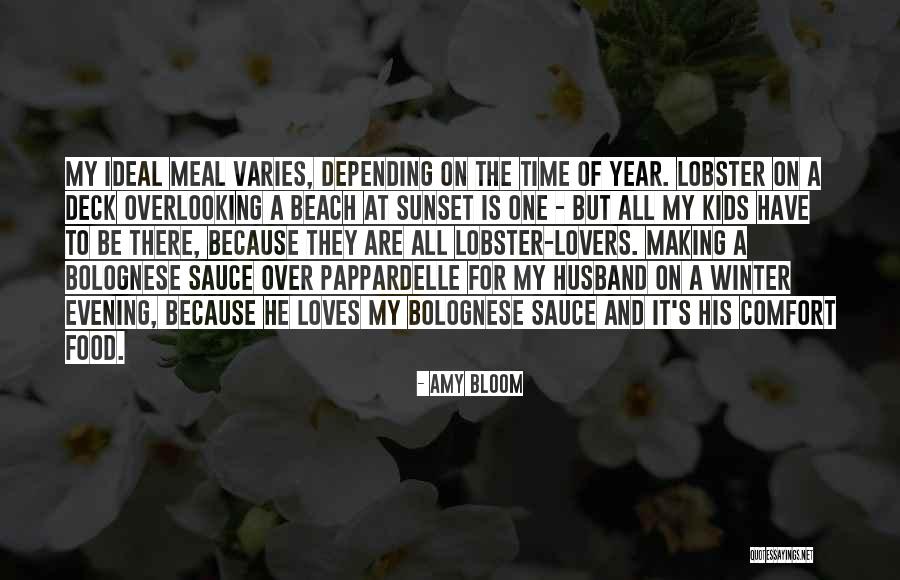 My ideal meal varies, depending on the time of year. Lobster on a deck overlooking a beach at sunset is one - but all my kids have to be there, because they are all lobster-lovers. Making a bolognese sauce over pappardelle for my husband on a winter evening, because he loves my bolognese sauce and it's his comfort food. — Amy Bloom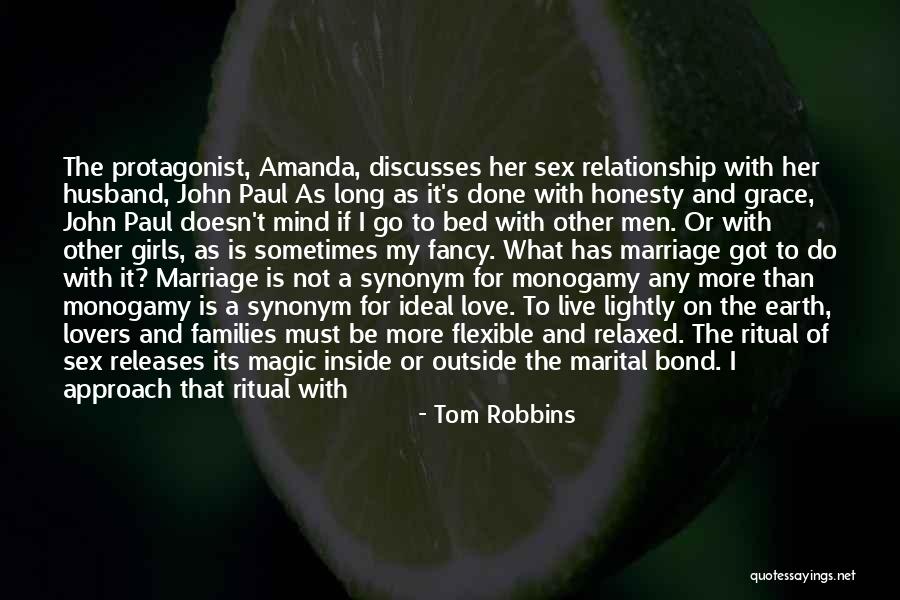 The protagonist, Amanda, discusses her sex relationship with her husband, John Paul
As long as it's done with honesty and grace, John Paul doesn't mind if I go to bed with other men. Or with other girls, as is sometimes my fancy. What has marriage got to do with it? Marriage is not a synonym for monogamy any more than monogamy is a synonym for ideal love. To live lightly on the earth, lovers and families must be more flexible and relaxed. The ritual of sex releases its magic inside or outside the marital bond. I approach that ritual with as much humility as possible and perform it whenever it seems appropriate. As for John Paul and me, a strange spurt of semen is not going to wash our love away. — Tom Robbins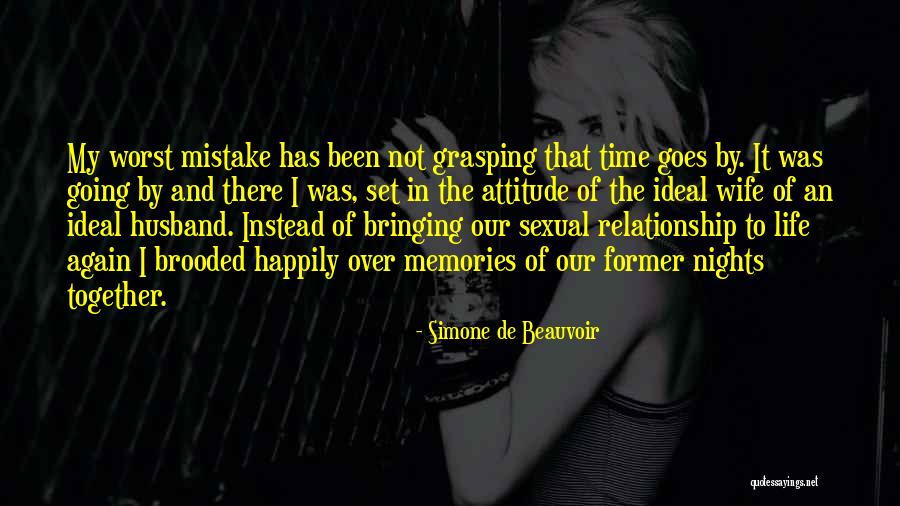 My worst mistake has been not grasping that time goes by. It was going by and there I was, set in the attitude of the ideal wife of an ideal husband. Instead of bringing our sexual relationship to life again I brooded happily over memories of our former nights together. — Simone De Beauvoir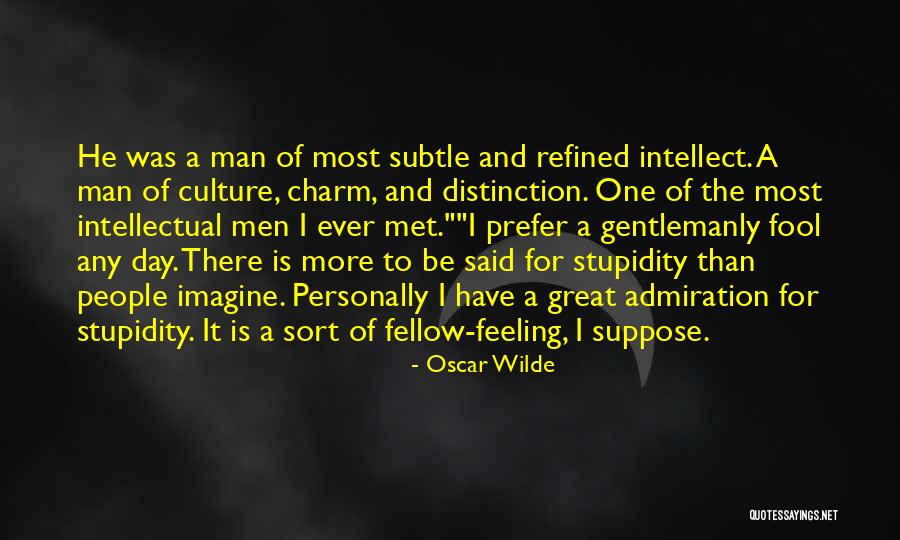 He was a man of most subtle and refined intellect. A man of culture, charm, and distinction. One of the most intellectual men I ever met."
"I prefer a gentlemanly fool any day. There is more to be said for stupidity than people imagine. Personally I have a great admiration for stupidity. It is a sort of fellow-feeling, I suppose. — Oscar Wilde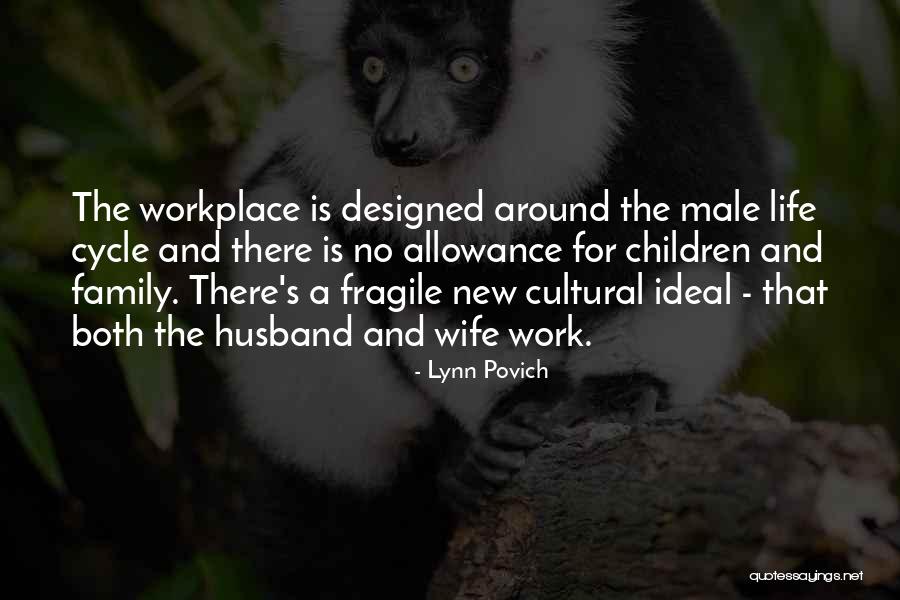 The workplace is designed around the male life cycle and there is no allowance for children and family. There's a fragile new cultural ideal - that both the husband and wife work. — Lynn Povich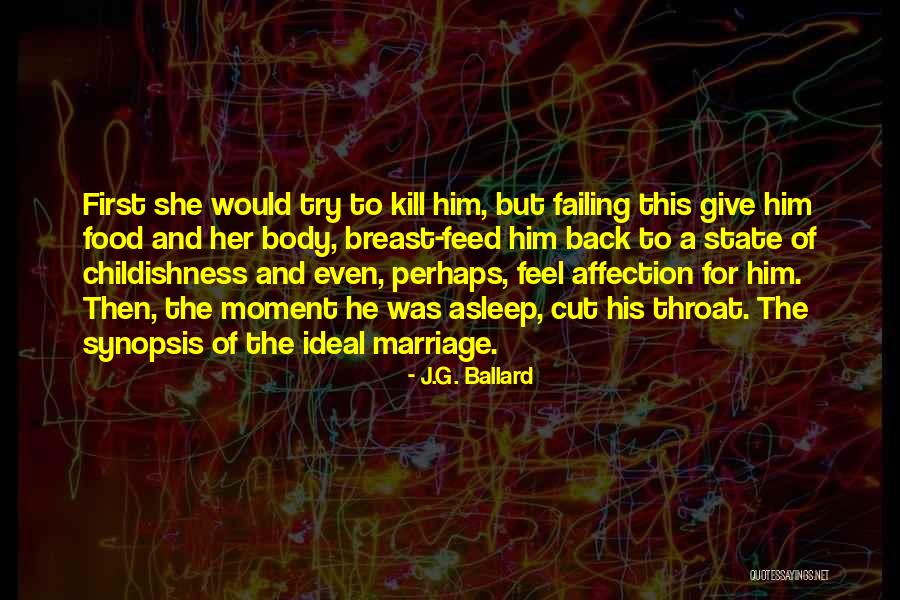 First she would try to kill him, but failing this give him food and her body, breast-feed him back to a state of childishness and even, perhaps, feel affection for him. Then, the moment he was asleep, cut his throat. The synopsis of the ideal marriage. — J.G. Ballard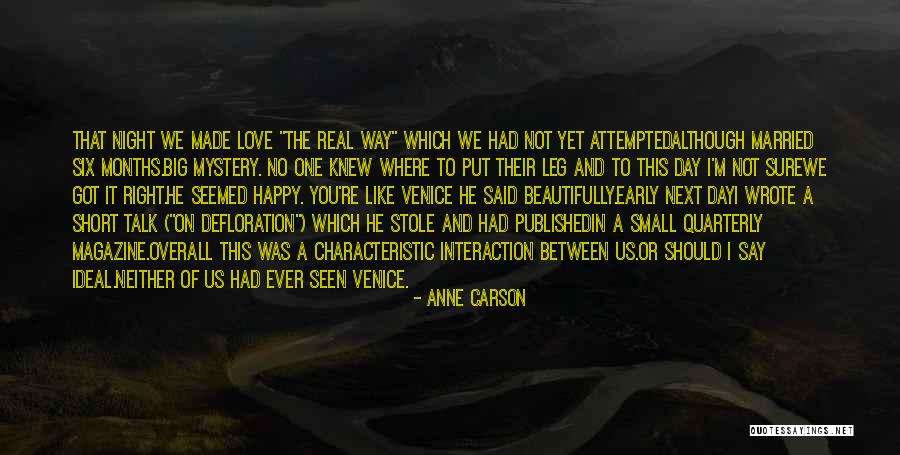 That night we made love "the real way" which we had not yet attempted
although married six months.
Big mystery. No one knew where to put their leg and to this day I'm not sure
we got it right.
He seemed happy. You're like Venice he said beautifully.
Early next day
I wrote a short talk ("On Defloration") which he stole and had published
in a small quarterly magazine.
Overall this was a characteristic interaction between us.
Or should I say ideal.
Neither of us had ever seen Venice. — Anne Carson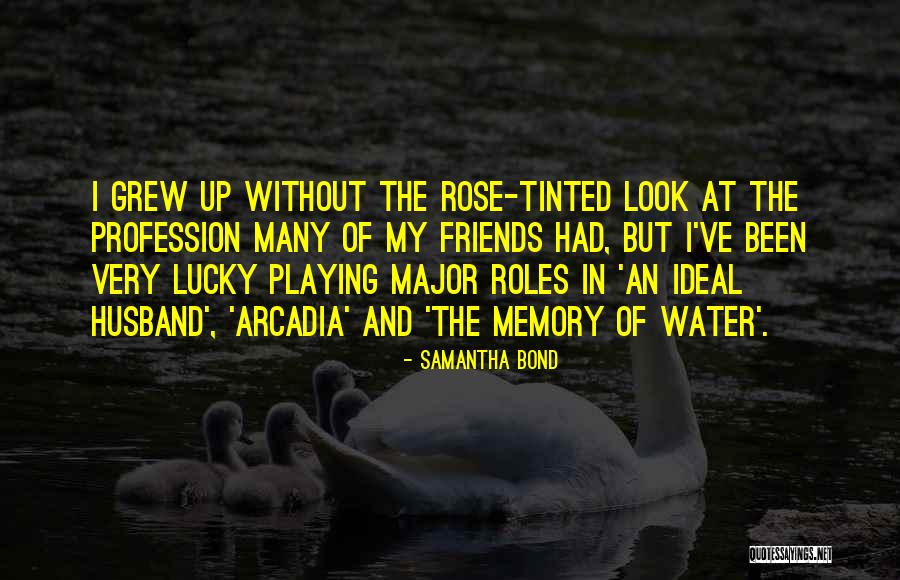 I grew up without the rose-tinted look at the profession many of my friends had, but I've been very lucky playing major roles in 'An Ideal Husband', 'Arcadia' and 'The Memory of Water'. — Samantha Bond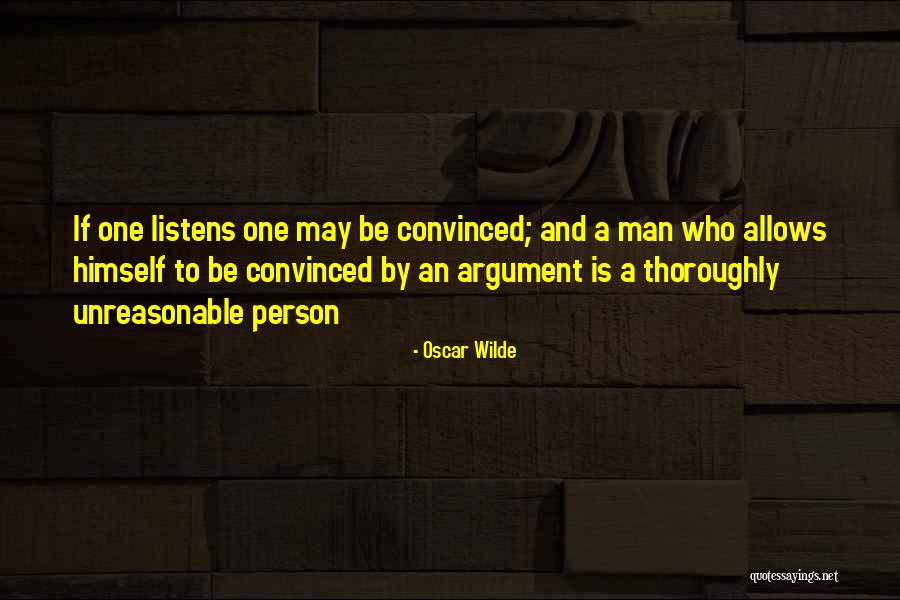 If one listens one may be convinced; and a man who allows himself to be convinced by an argument is a thoroughly unreasonable person — Oscar Wilde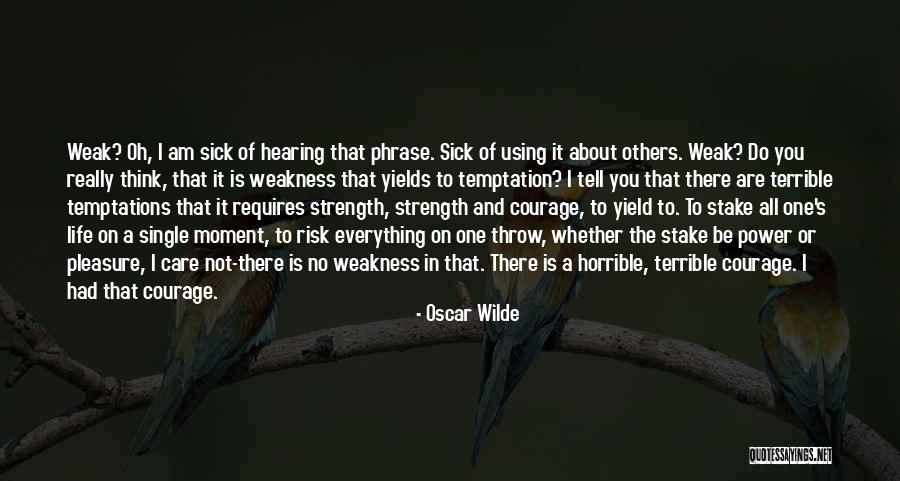 Weak? Oh, I am sick of hearing that phrase. Sick of using it about others. Weak? Do you really think, that it is weakness that yields to temptation? I tell you that there are terrible temptations that it requires strength, strength and courage, to yield to. To stake all one's life on a single moment, to risk everything on one throw, whether the stake be power or pleasure, I care not-there is no weakness in that. There is a horrible, terrible courage. I had that courage. — Oscar Wilde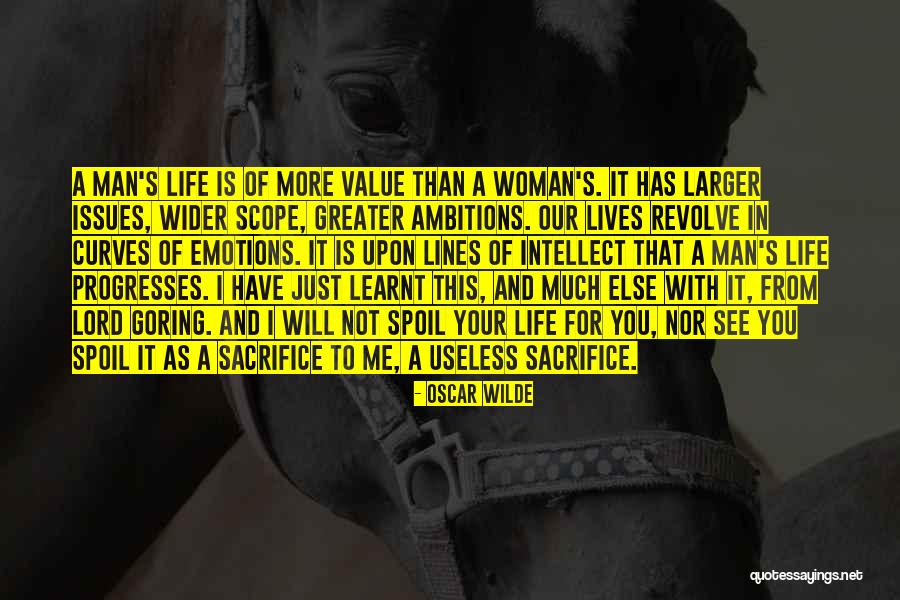 A man's life is of more value than a woman's. It has larger issues, wider scope, greater ambitions. Our lives revolve in curves of emotions. It is upon lines of intellect that a man's life progresses. I have just learnt this, and much else with it, from Lord Goring. And I will not spoil your life for you, nor see you spoil it as a sacrifice to me, a useless sacrifice. — Oscar Wilde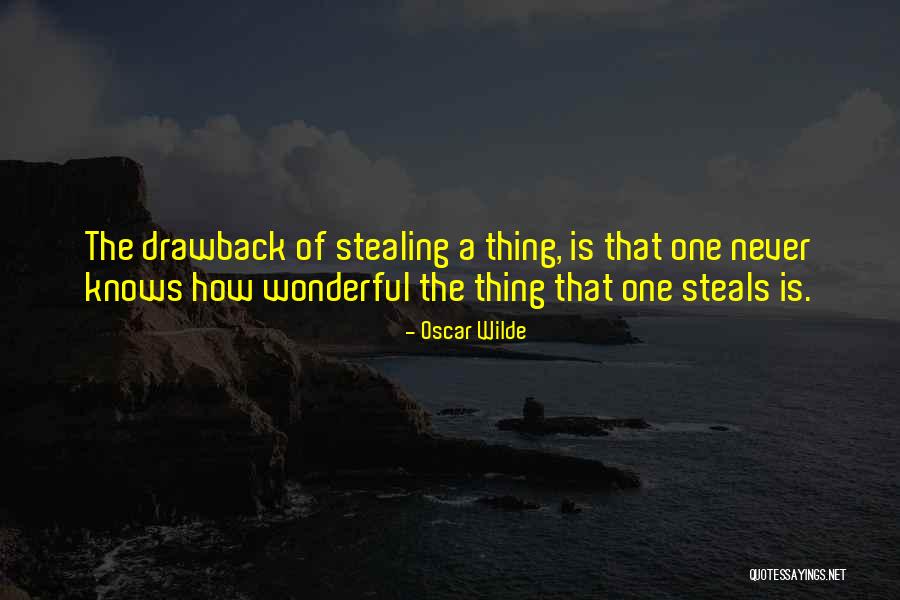 The drawback of stealing a thing, is that one never knows how wonderful the thing that one steals is. — Oscar Wilde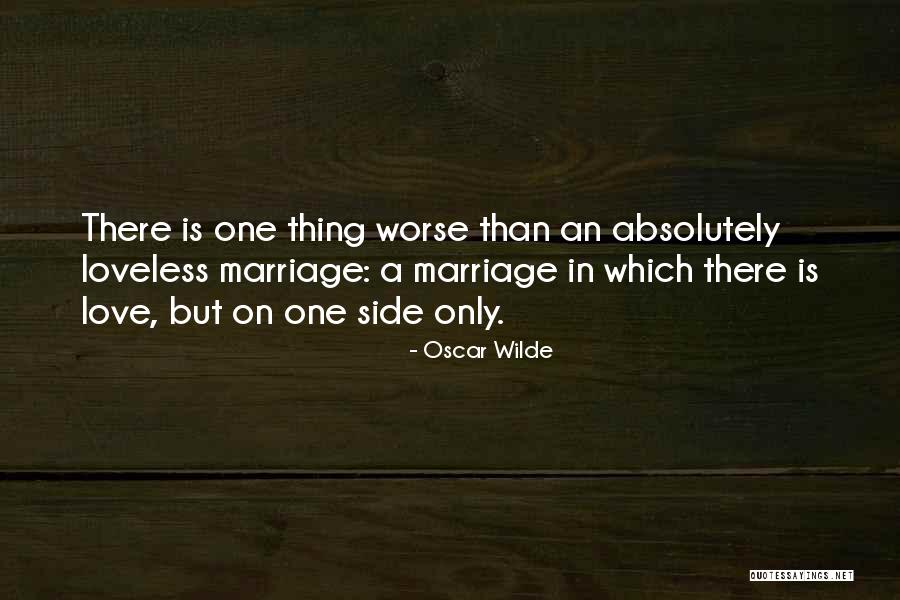 There is one thing worse than an absolutely loveless marriage: a marriage in which there is love, but on one side only. — Oscar Wilde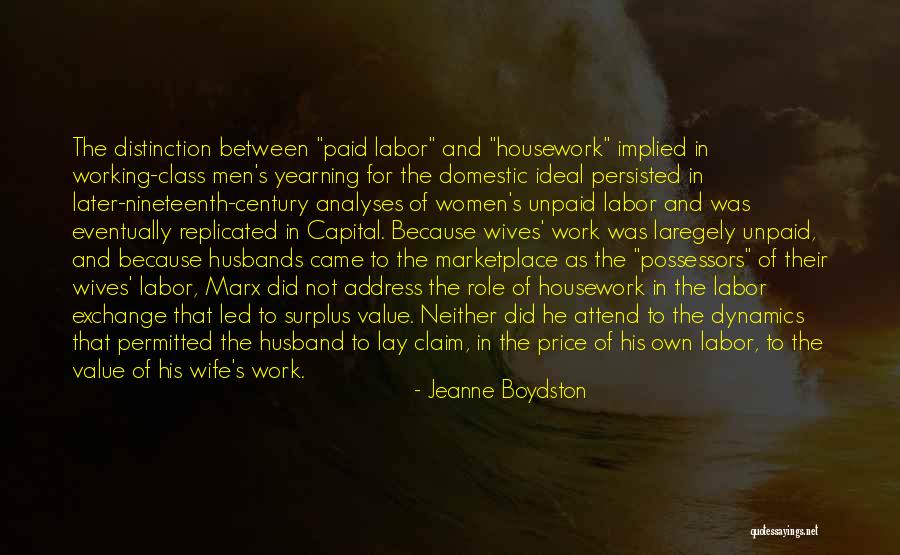 The distinction between "paid labor" and "housework" implied in working-class men's yearning for the domestic ideal persisted in later-nineteenth-century analyses of women's unpaid labor and was eventually replicated in Capital. Because wives' work was laregely unpaid, and because husbands came to the marketplace as the "possessors" of their wives' labor, Marx did not address the role of housework in the labor exchange that led to surplus value. Neither did he attend to the dynamics that permitted the husband to lay claim, in the price of his own labor, to the value of his wife's work. — Jeanne Boydston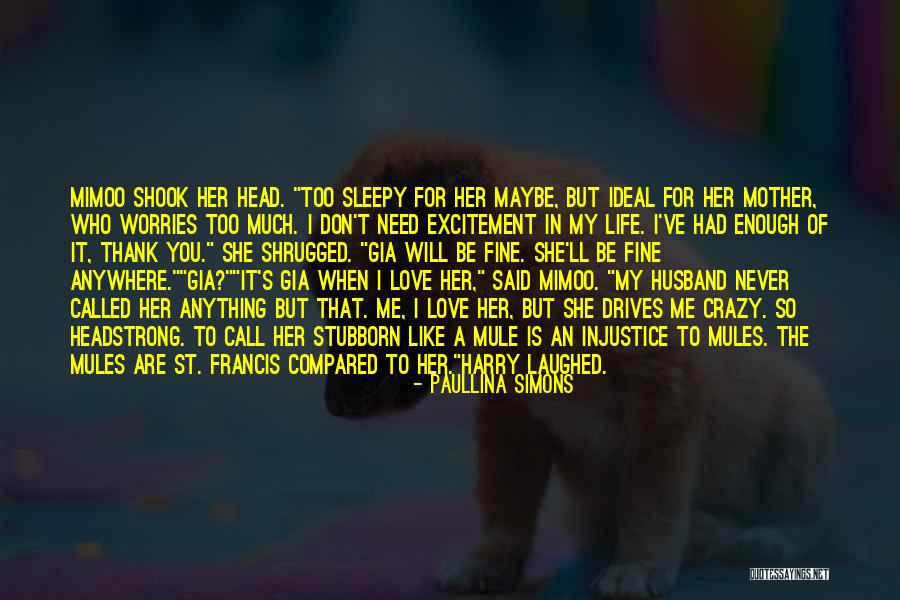 Mimoo shook her head. "Too sleepy for her maybe, but ideal for her mother, who worries too much. I don't need excitement in my life. I've had enough of it, thank you." She shrugged. "Gia will be fine. She'll be fine anywhere."
"Gia?"
"It's Gia when I love her," said Mimoo. "My husband never called her anything but that. Me, I love her, but she drives me crazy. So headstrong. To call her stubborn like a mule is an injustice to mules. The mules are St. Francis compared to her."
Harry laughed. — Paullina Simons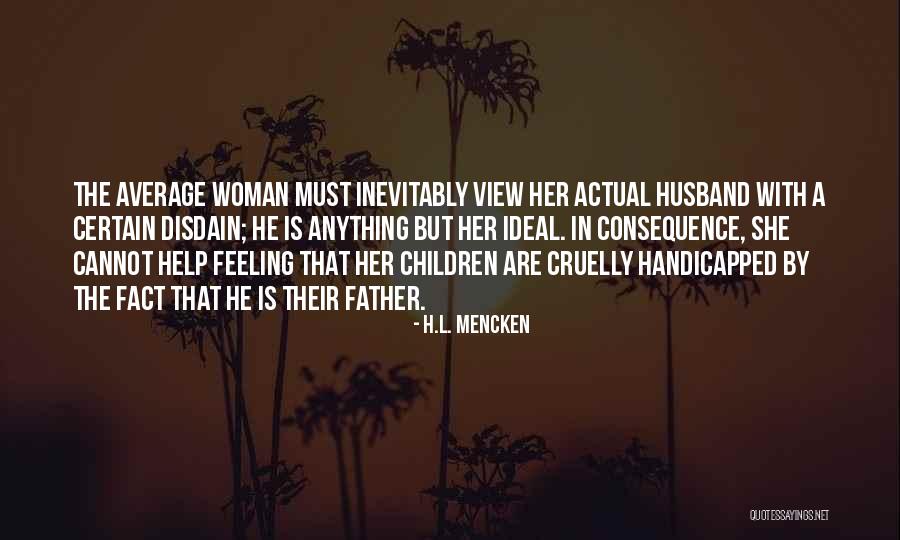 The average woman must inevitably view her actual husband with a certain disdain; he is anything but her ideal. In consequence, she cannot help feeling that her children are cruelly handicapped by the fact that he is their father. — H.L. Mencken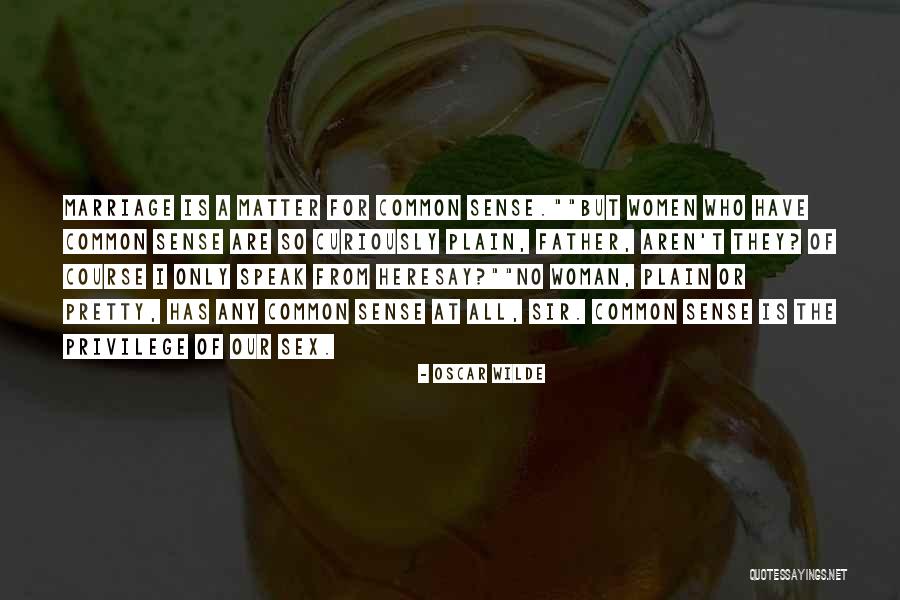 Marriage is a matter for common sense."
"But women who have common sense are so curiously plain, father, aren't they? Of course I only speak from heresay?"
"No woman, plain or pretty, has any common sense at all, sir. Common sense is the privilege of our sex. — Oscar Wilde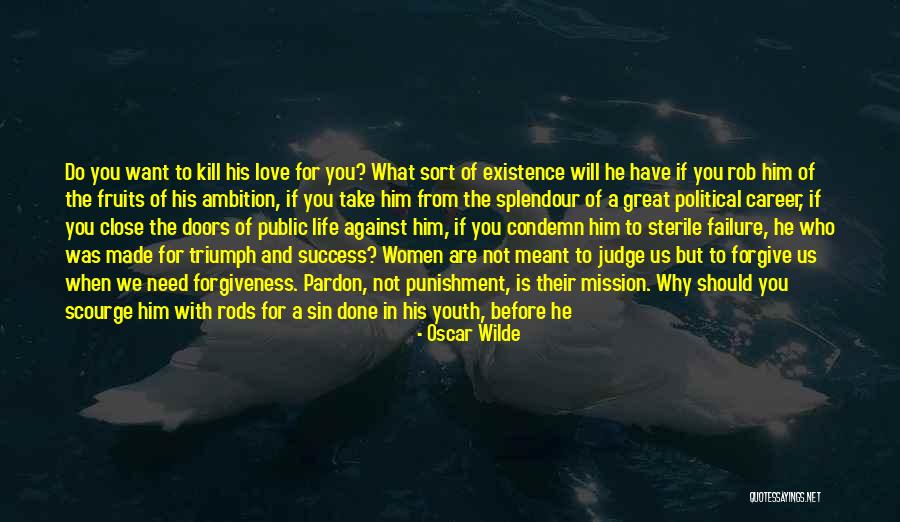 Do you want to kill his love for you? What sort of existence will he have if you rob him of the fruits of his ambition, if you take him from the splendour of a great political career, if you close the doors of public life against him, if you condemn him to sterile failure, he who was made for triumph and success? Women are not meant to judge us but to forgive us when we need forgiveness. Pardon, not punishment, is their mission. Why should you scourge him with rods for a sin done in his youth, before he knew you, before he knew himself? A man's life is of more value than a woman's. It has larger issues, wider scope, greater ambitions. A women's life revolves around curves of emotions. It is upon lines of intellect that man's life progresses. Don't make any terrible mistake, Lady Chiltern. A woman who can keep a man's love, and love him in return, has done all the world wants of women, or should want of them. — Oscar Wilde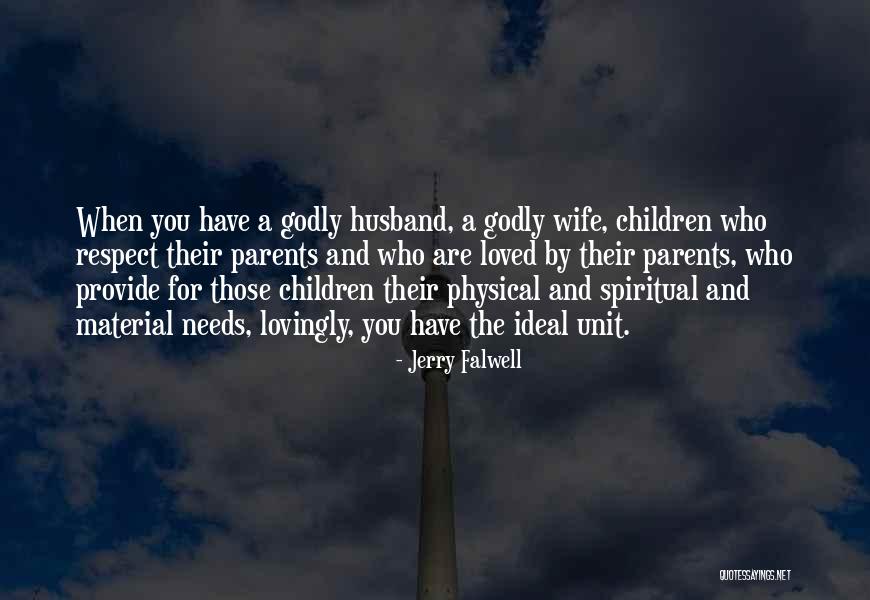 When you have a godly husband, a godly wife, children who respect their parents and who are loved by their parents, who provide for those children their physical and spiritual and material needs, lovingly, you have the ideal unit. — Jerry Falwell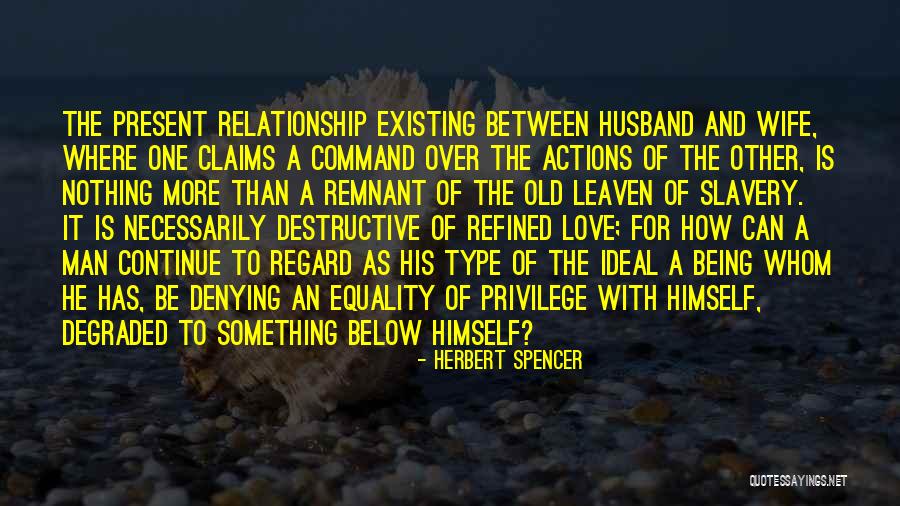 The present relationship existing between husband and wife, where one claims a command over the actions of the other, is nothing more than a remnant of the old leaven of slavery. It is necessarily destructive of refined love; for how can a man continue to regard as his type of the ideal a being whom he has, be denying an equality of privilege with himself, degraded to something below himself? — Herbert Spencer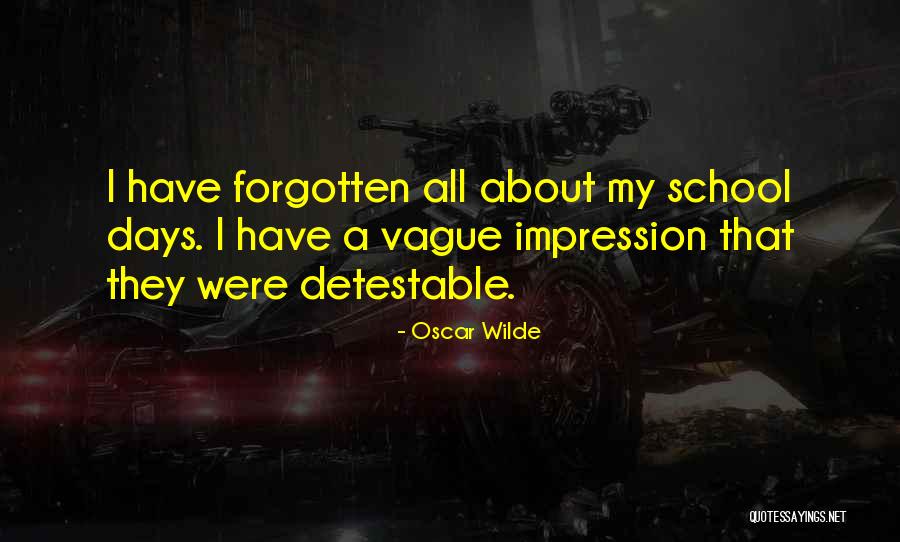 I have forgotten all about my school days. I have a vague impression that they were detestable. — Oscar Wilde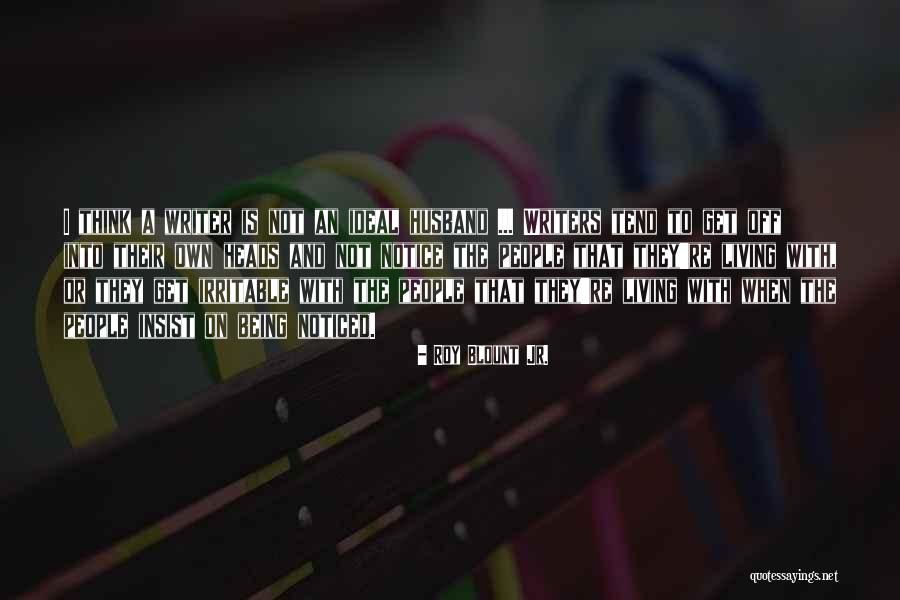 I think a writer is not an ideal husband ... Writers tend to get off into their own heads and not notice the people that they're living with, or they get irritable with the people that they're living with when the people insist on being noticed. — Roy Blount Jr.