Housing Discrimination Quotes & Sayings
Enjoy reading and share 14 famous quotes about Housing Discrimination with everyone.
Top Housing Discrimination Quotes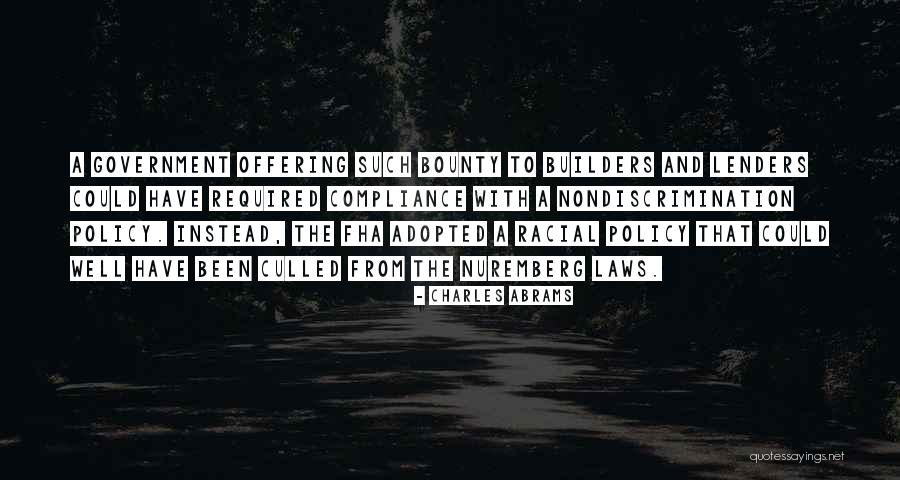 A government offering such bounty to builders and lenders could have required compliance with a nondiscrimination policy. Instead, the FHA adopted a racial policy that could well have been culled from the Nuremberg laws. — Charles Abrams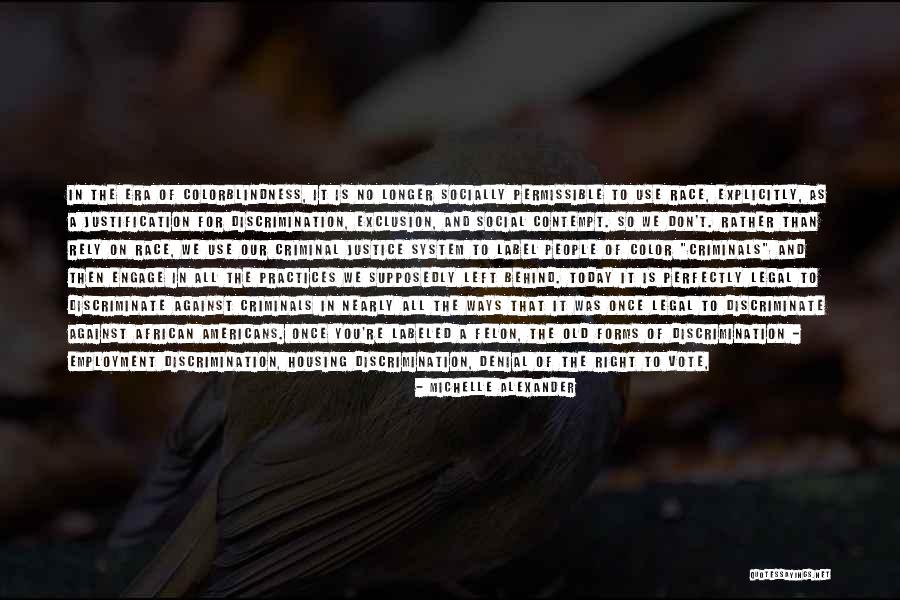 In the era of colorblindness, it is no longer socially permissible to use race, explicitly, as a justification for discrimination, exclusion, and social contempt. So we don't. Rather than rely on race, we use our criminal justice system to label people of color "criminals" and then engage in all the practices we supposedly left behind. Today it is perfectly legal to discriminate against criminals in nearly all the ways that it was once legal to discriminate against African Americans. Once you're labeled a felon, the old forms of discrimination - employment discrimination, housing discrimination, denial of the right to vote, denial of educational opportunity, denial of food stamps and other public benefits, and exclusion from jury service - are suddenly legal. As a criminal, you have scarcely more rights, and arguably less respect, than a black man living in Alabama at the height of Jim Crow. We have not ended racial caste in America; we have merely redesigned it. — Michelle Alexander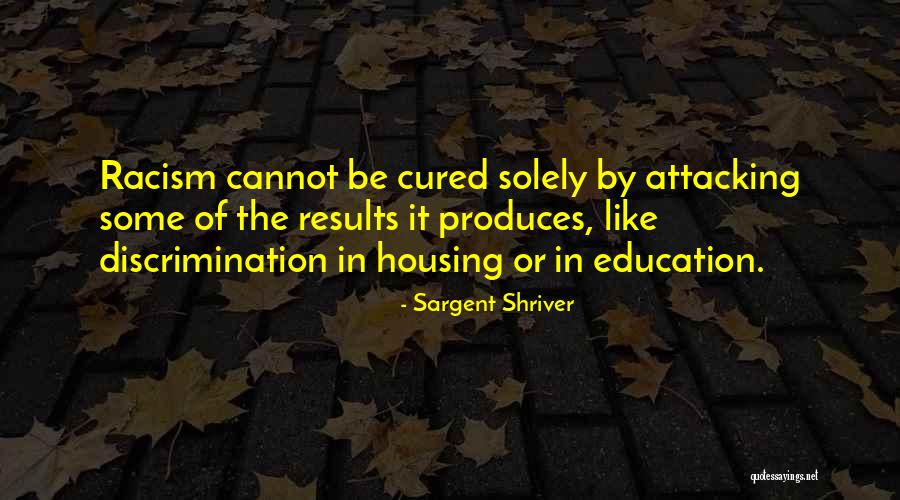 Racism cannot be cured solely by attacking some of the results it produces, like discrimination in housing or in education. — Sargent Shriver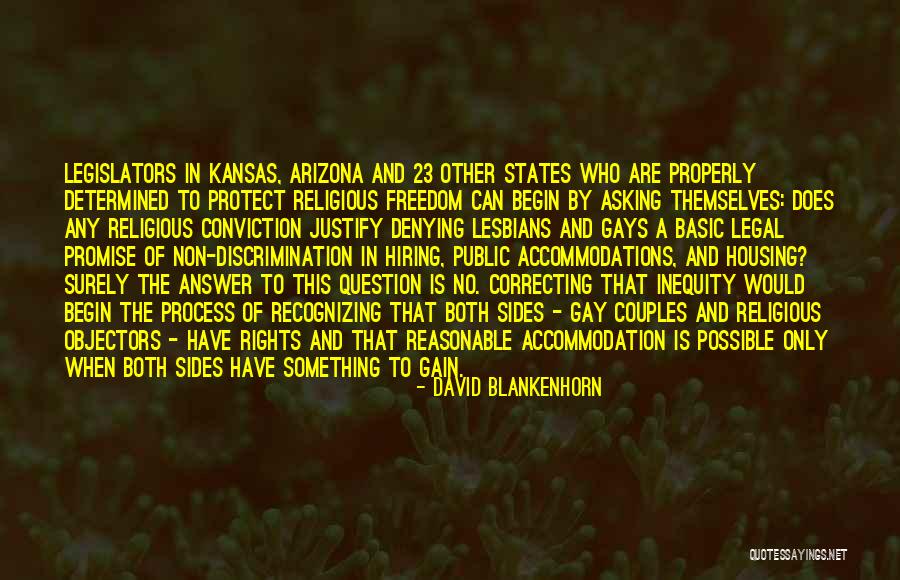 Legislators in Kansas, Arizona and 23 other states who are properly determined to protect religious freedom can begin by asking themselves: Does any religious conviction justify denying lesbians and gays a basic legal promise of non-discrimination in hiring, public accommodations, and housing? Surely the answer to this question is no. Correcting that inequity would begin the process of recognizing that both sides - gay couples and religious objectors - have rights and that reasonable accommodation is possible only when both sides have something to gain. — David Blankenhorn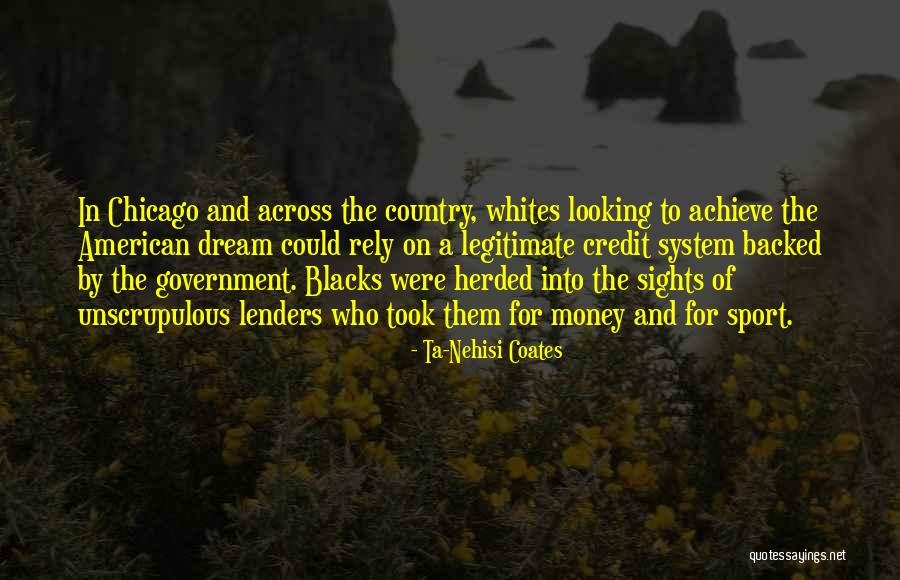 In Chicago and across the country, whites looking to achieve the American dream could rely on a legitimate credit system backed by the government. Blacks were herded into the sights of unscrupulous lenders who took them for money and for sport. — Ta-Nehisi Coates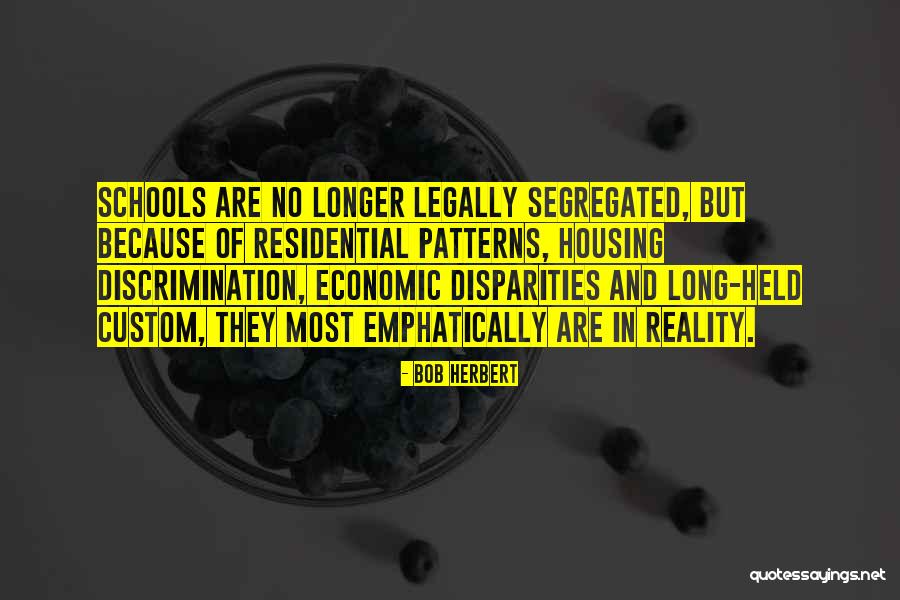 Schools are no longer legally segregated, but because of residential patterns, housing discrimination, economic disparities and long-held custom, they most emphatically are in reality. — Bob Herbert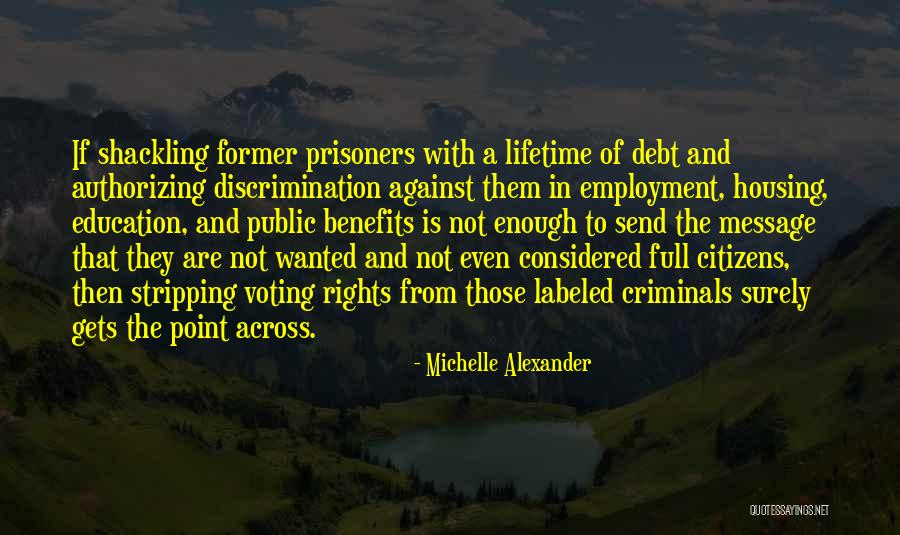 If shackling former prisoners with a lifetime of debt and authorizing discrimination against them in employment, housing, education, and public benefits is not enough to send the message that they are not wanted and not even considered full citizens, then stripping voting rights from those labeled criminals surely gets the point across. — Michelle Alexander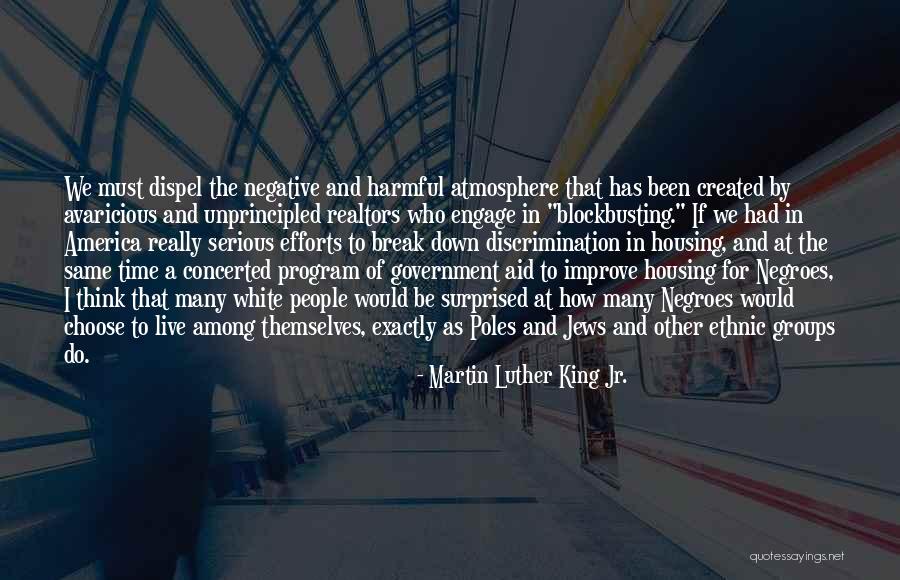 We must dispel the negative and harmful atmosphere that has been created by avaricious and unprincipled realtors who engage in "blockbusting." If we had in America really serious efforts to break down discrimination in housing, and at the same time a concerted program of government aid to improve housing for Negroes, I think that many white people would be surprised at how many Negroes would choose to live among themselves, exactly as Poles and Jews and other ethnic groups do. — Martin Luther King Jr.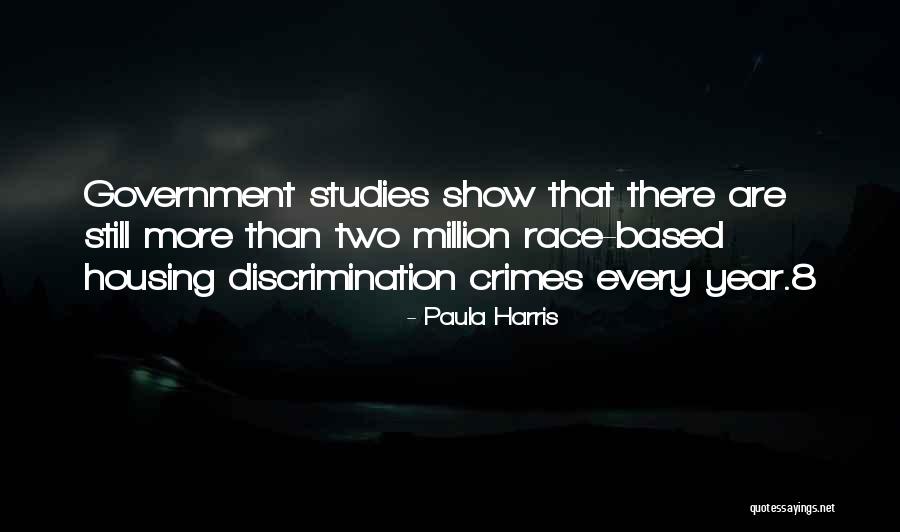 Government studies show that there are still more than two million race-based housing discrimination crimes every year.8 — Paula Harris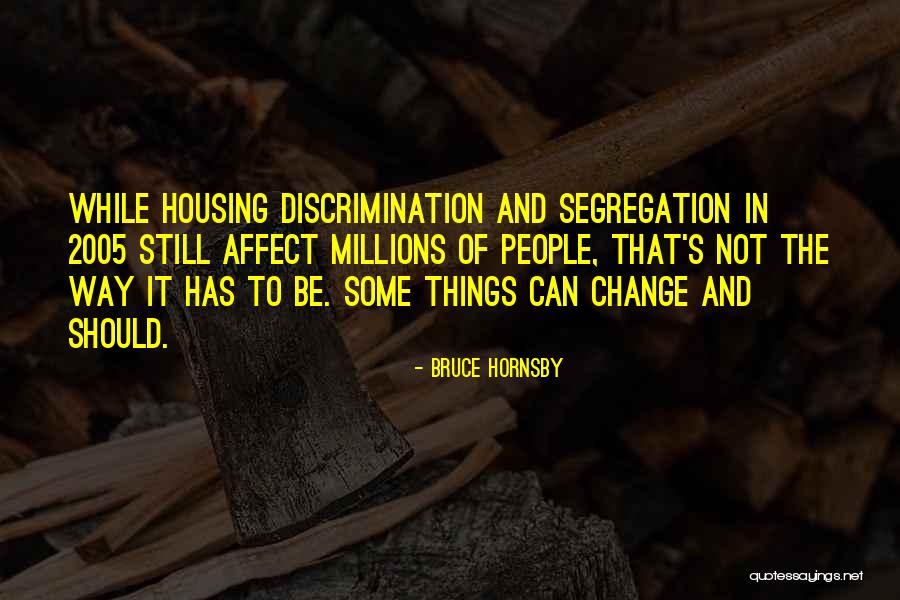 While housing discrimination and segregation in 2005 still affect millions of people, that's not the way it has to be. Some things can change and should. — Bruce Hornsby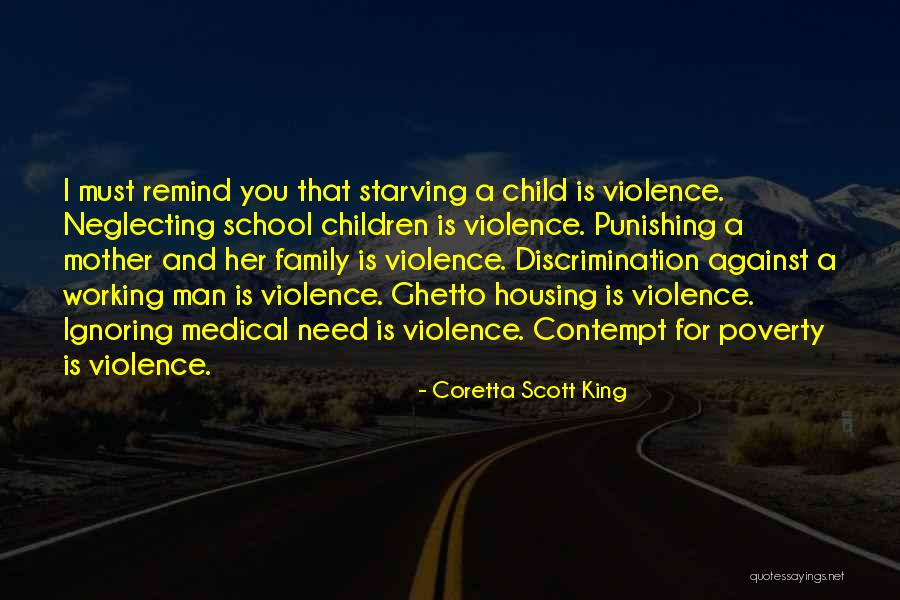 I must remind you that starving a child is violence. Neglecting school children is violence. Punishing a mother and her family is violence. Discrimination against a working man is violence. Ghetto housing is violence. Ignoring medical need is violence. Contempt for poverty is violence. — Coretta Scott King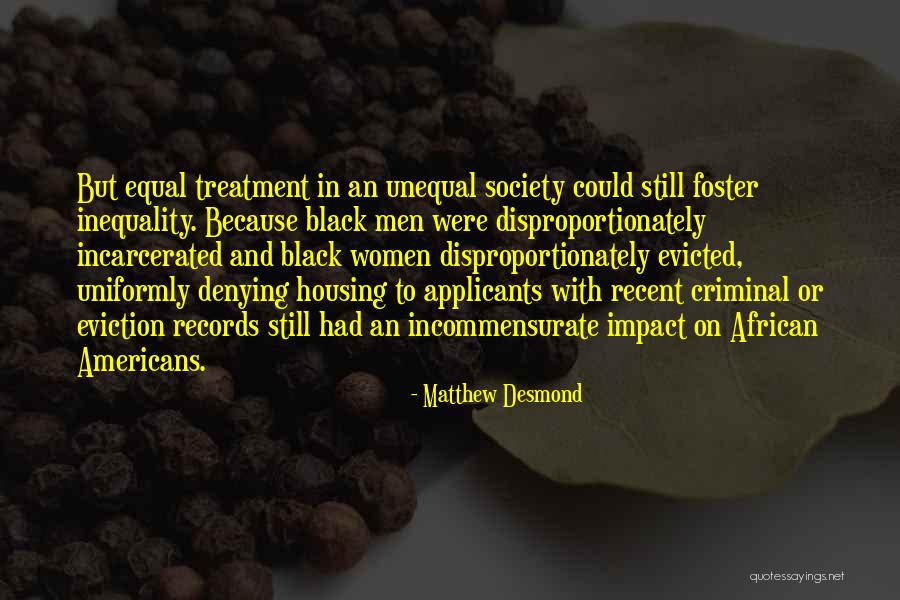 But equal treatment in an unequal society could still foster inequality. Because black men were disproportionately incarcerated and black women disproportionately evicted, uniformly denying housing to applicants with recent criminal or eviction records still had an incommensurate impact on African Americans. — Matthew Desmond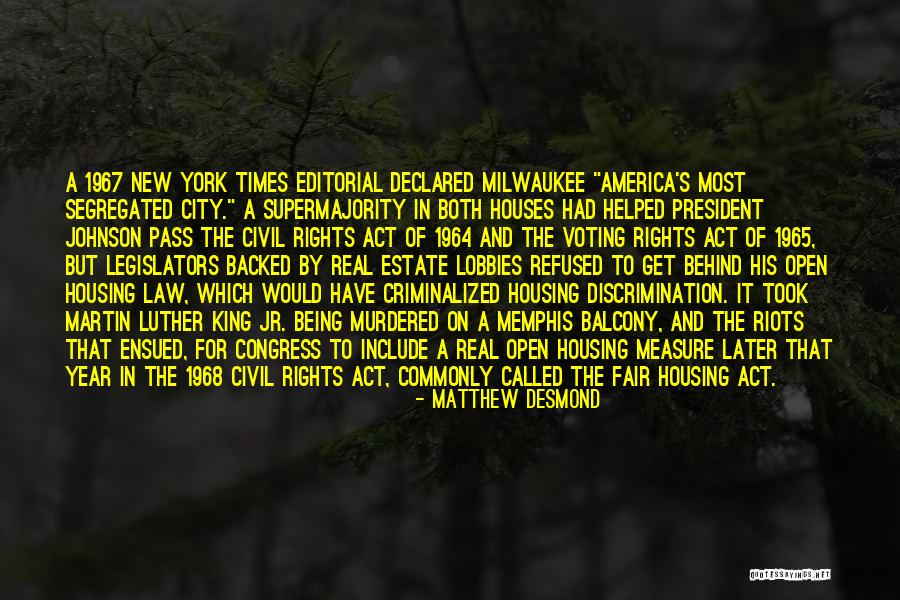 A 1967 New York Times editorial declared Milwaukee "America's most segregated city." A supermajority in both houses had helped President Johnson pass the Civil Rights Act of 1964 and the Voting Rights Act of 1965, but legislators backed by real estate lobbies refused to get behind his open housing law, which would have criminalized housing discrimination. It took Martin Luther King Jr. being murdered on a Memphis balcony, and the riots that ensued, for Congress to include a real open housing measure later that year in the 1968 Civil Rights Act, commonly called the Fair Housing Act. — Matthew Desmond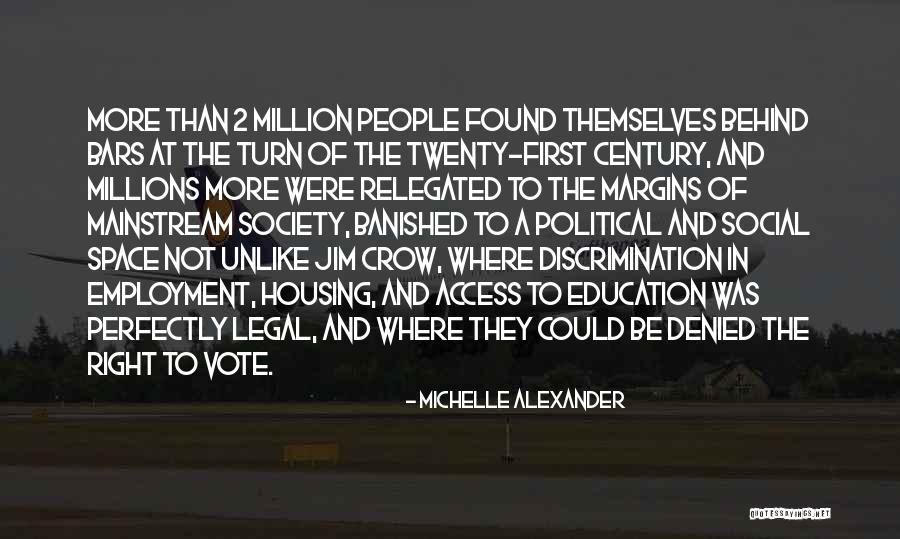 More than 2 million people found themselves behind bars at the turn of the twenty-first century, and millions more were relegated to the margins of mainstream society, banished to a political and social space not unlike Jim Crow, where discrimination in employment, housing, and access to education was perfectly legal, and where they could be denied the right to vote. — Michelle Alexander