Horses For Courses Quotes & Sayings
Enjoy reading and share 4 famous quotes about Horses For Courses with everyone.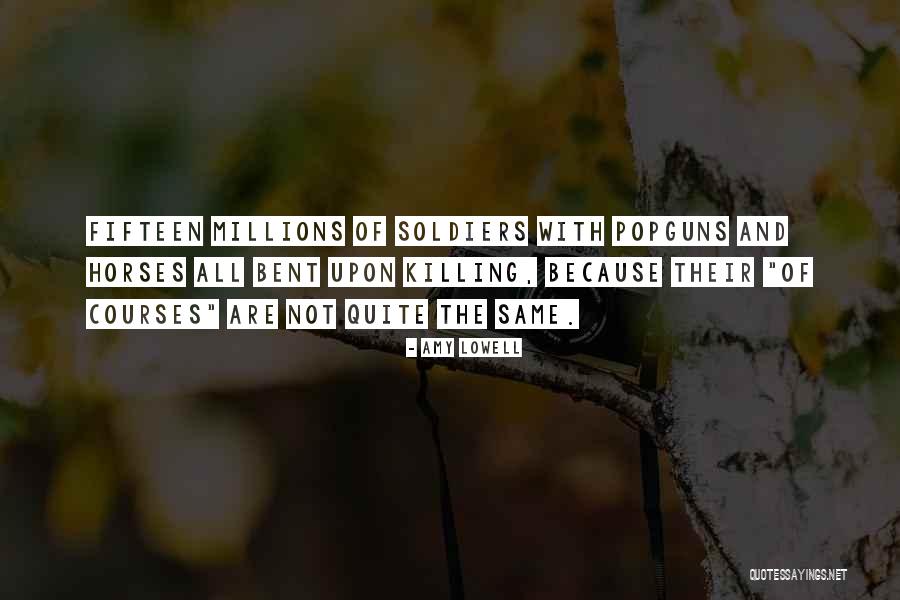 Fifteen millions of soldiers with popguns and horses All bent upon killing, because their "of courses" Are not quite the same. — Amy Lowell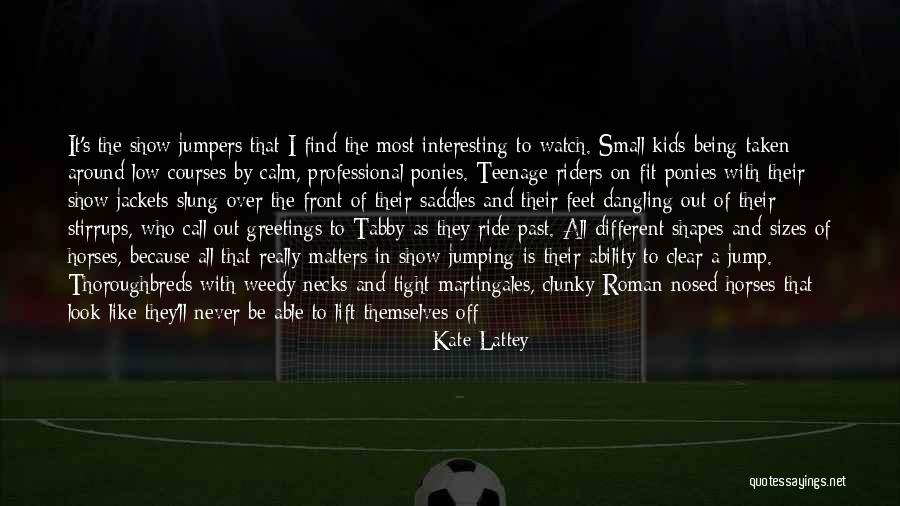 It's the show jumpers that I find the most interesting to watch. Small kids being taken around low courses by calm, professional ponies. Teenage riders on fit ponies with their show jackets slung over the front of their saddles and their feet dangling out of their stirrups, who call out greetings to Tabby as they ride past. All different shapes and sizes of horses, because all that really matters in show jumping is their ability to clear a jump. Thoroughbreds with weedy necks and tight martingales, clunky Roman-nosed horses that look like they'll never be able to lift themselves off the ground, big Warmbloods being held back in gag bits, their shoulders slick with sweat. — Kate Lattey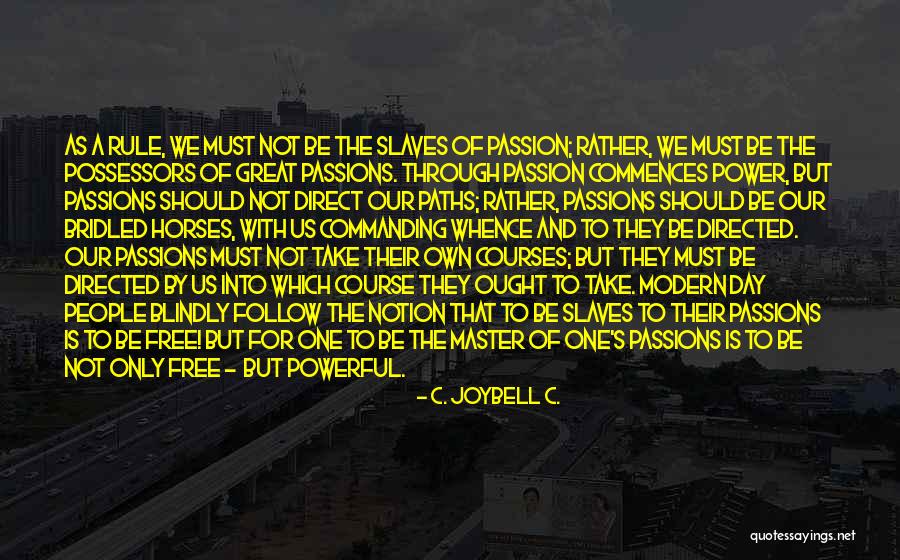 As a rule, we must not be the slaves of passion; rather, we must be the possessors of great passions. Through passion commences power, but passions should not direct our paths; rather, passions should be our bridled horses, with us commanding whence and to they be directed. Our passions must not take their own courses; but they must be directed by us into which course they ought to take. Modern day people blindly follow the notion that to be slaves to their passions is to be free! But for one to be the Master of one's passions is to be not only free - but powerful. — C. JoyBell C.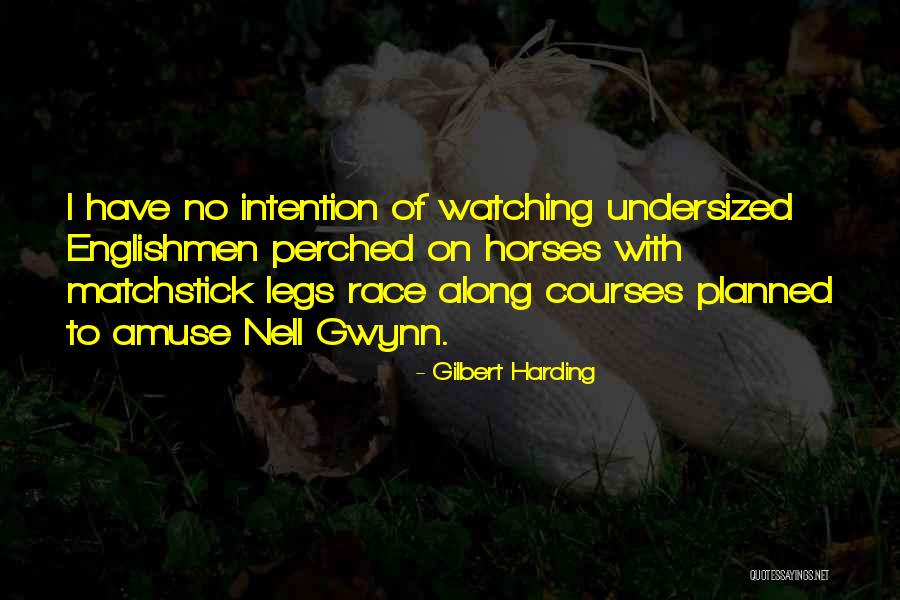 I have no intention of watching undersized Englishmen perched on horses with matchstick legs race along courses planned to amuse Nell Gwynn. — Gilbert Harding