Quotes & Sayings About Having Fewer Friends
Enjoy reading and share 33 famous quotes about Having Fewer Friends with everyone.
Top Having Fewer Friends Quotes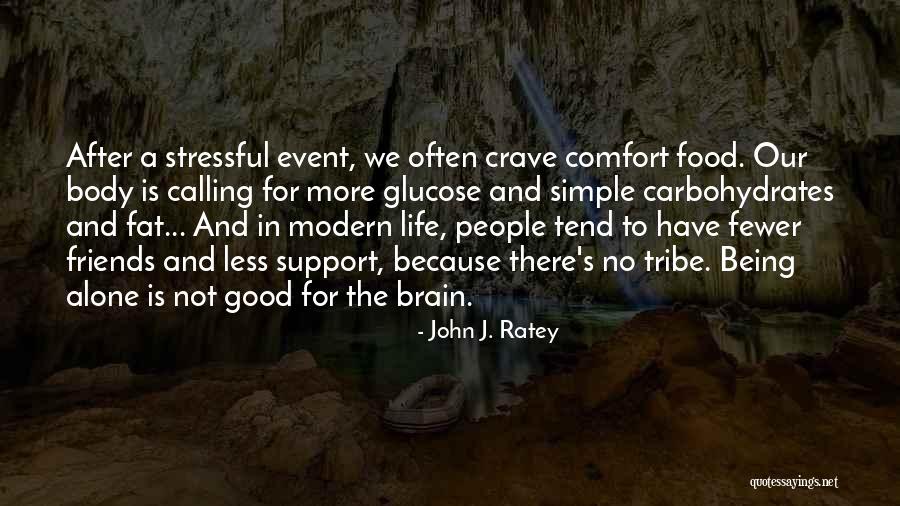 After a stressful event, we often crave comfort food. Our body is calling for more glucose and simple carbohydrates and fat... And in modern life, people tend to have fewer friends and less support, because there's no tribe. Being alone is not good for the brain. — John J. Ratey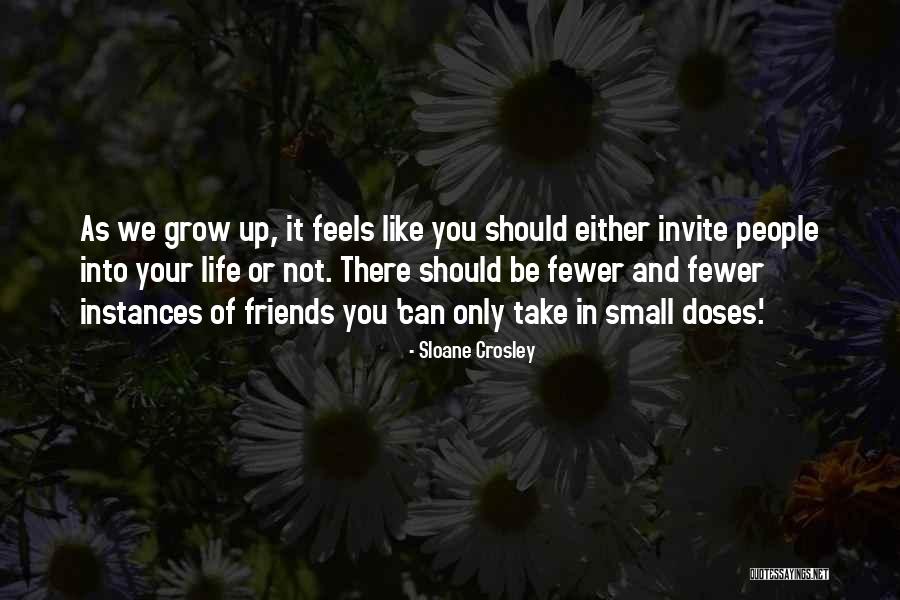 As we grow up, it feels like you should either invite people into your life or not. There should be fewer and fewer instances of friends you 'can only take in small doses.' — Sloane Crosley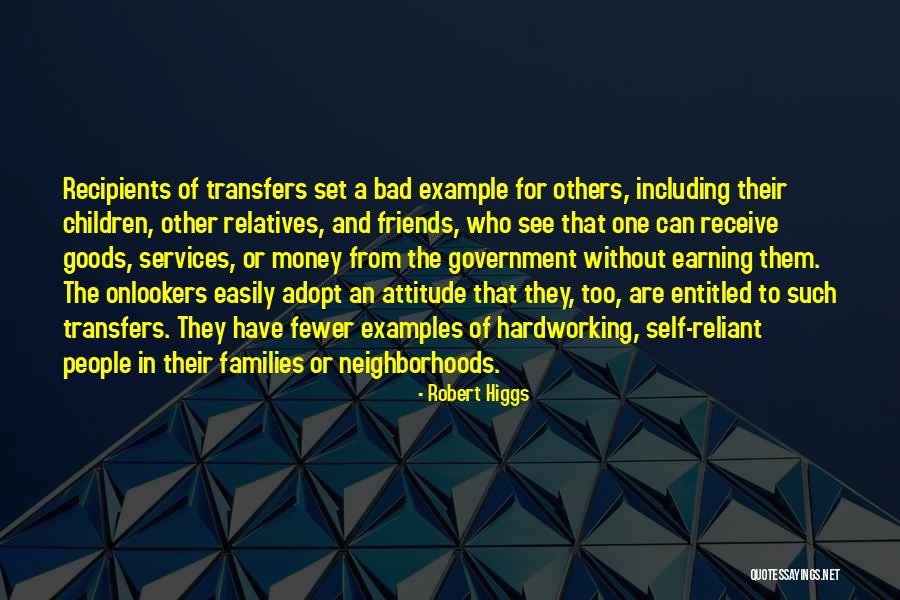 Recipients of transfers set a bad example for others, including their children, other relatives, and friends, who see that one can receive goods, services, or money from the government without earning them. The onlookers easily adopt an attitude that they, too, are entitled to such transfers. They have fewer examples of hardworking, self-reliant people in their families or neighborhoods. — Robert Higgs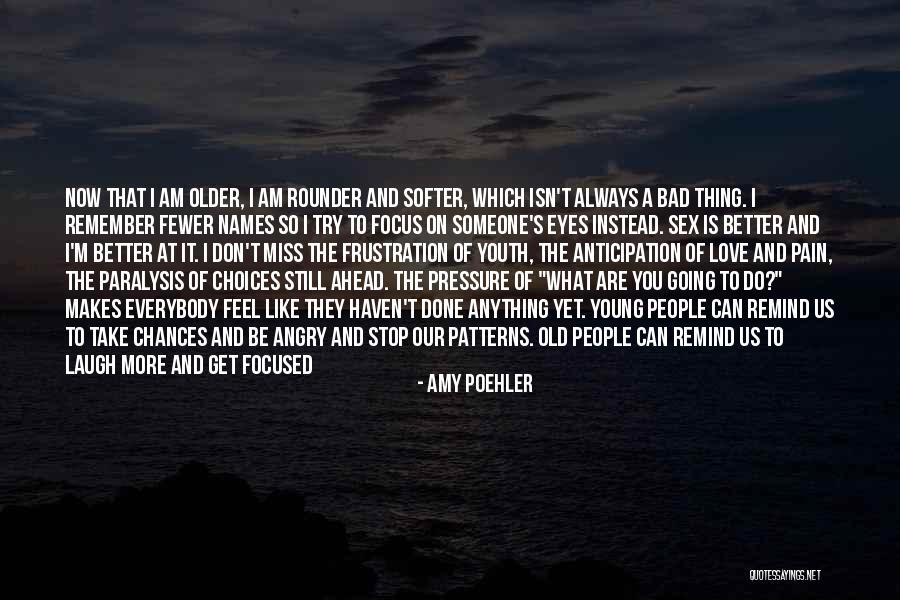 Now that I am older, I am rounder and softer, which isn't always a bad thing. I remember fewer names so I try to focus on someone's eyes instead. Sex is better and I'm better at it. I don't miss the frustration of youth, the anticipation of love and pain, the paralysis of choices still ahead. The pressure of "What are you going to do?" makes everybody feel like they haven't done anything yet. Young people can remind us to take chances and be angry and stop our patterns. Old people can remind us to laugh more and get focused and make friends with our patterns. Young and old need to relax in the moment and live where they are. Be Here Now, — Amy Poehler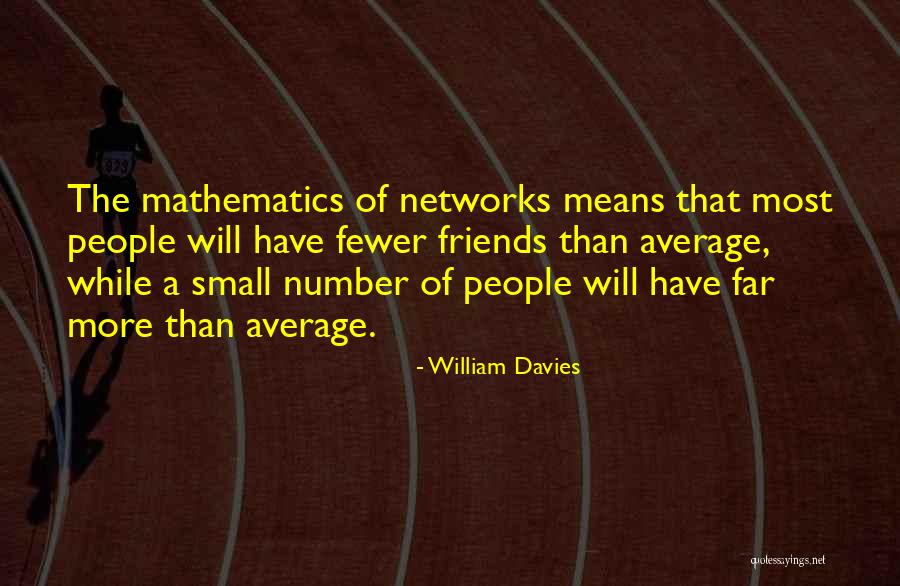 The mathematics of networks means that most people will have fewer friends than average, while a small number of people will have far more than average. — William Davies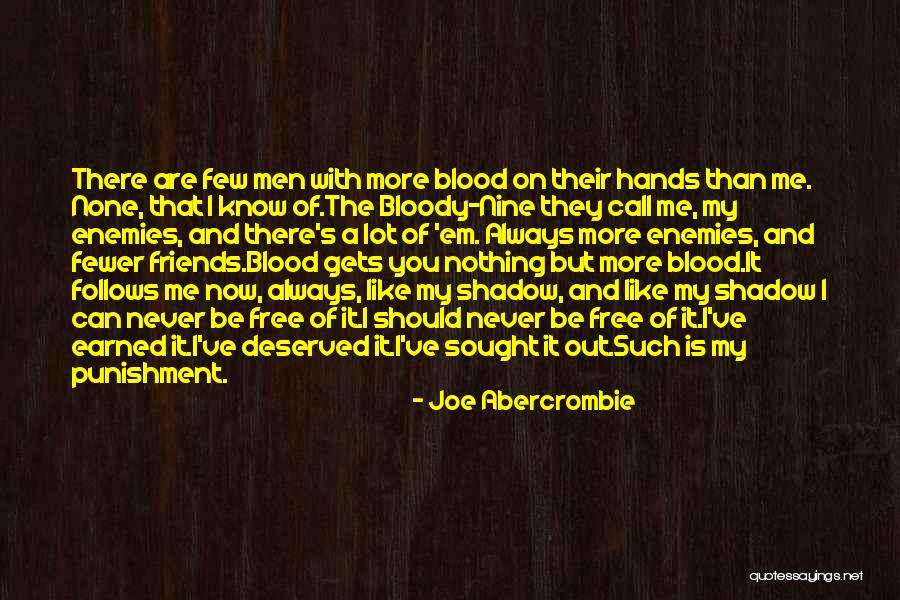 There are few men with more blood on their hands than me. None, that I know of.
The Bloody-Nine they call me, my enemies, and there's a lot of 'em. Always more enemies, and fewer friends.
Blood gets you nothing but more blood.
It follows me now, always, like my shadow, and like my shadow I can never be free of it.
I should never be free of it.
I've earned it.
I've deserved it.
I've sought it out.
Such is my punishment. — Joe Abercrombie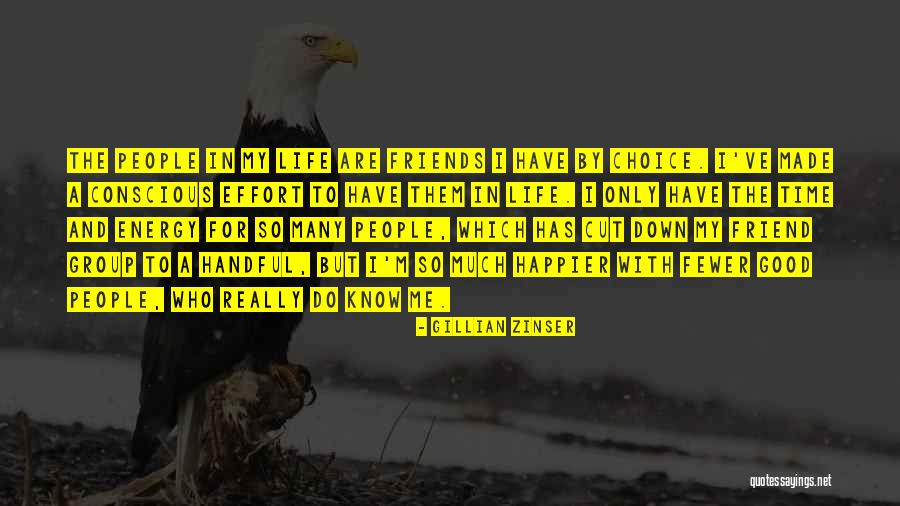 The people in my life are friends I have by choice. I've made a conscious effort to have them in life. I only have the time and energy for so many people, which has cut down my friend group to a handful, but I'm so much happier with fewer good people, who really do know me. — Gillian Zinser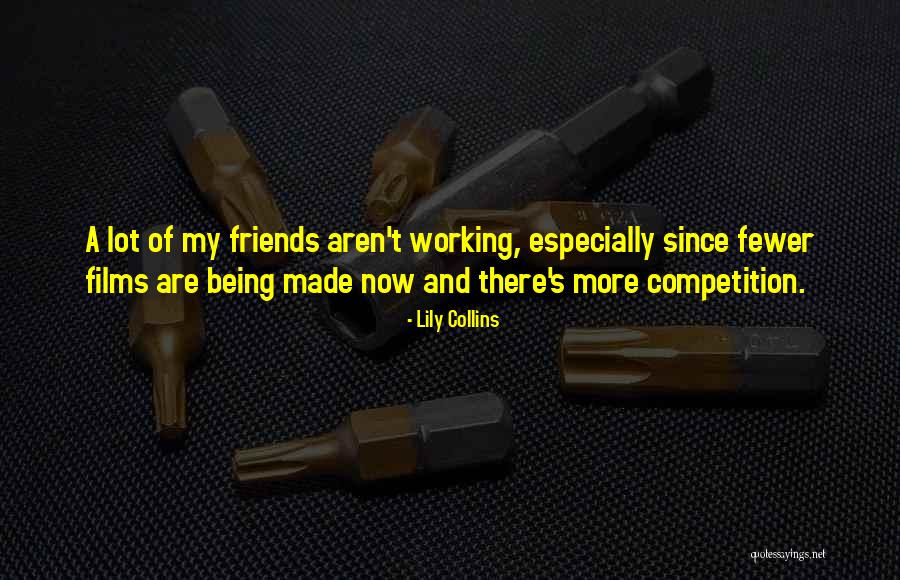 A lot of my friends aren't working, especially since fewer films are being made now and there's more competition. — Lily Collins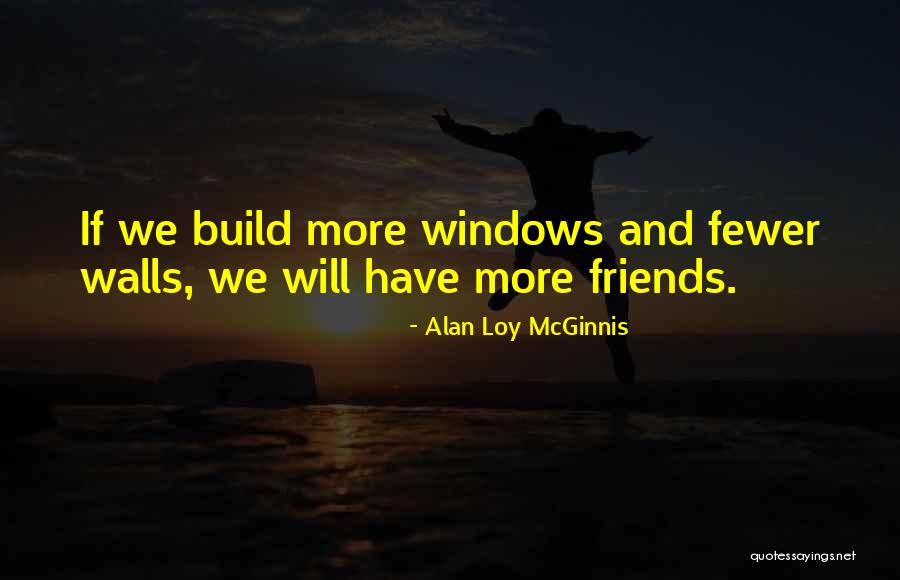 If we build more windows and fewer walls, we will have more friends. — Alan Loy McGinnis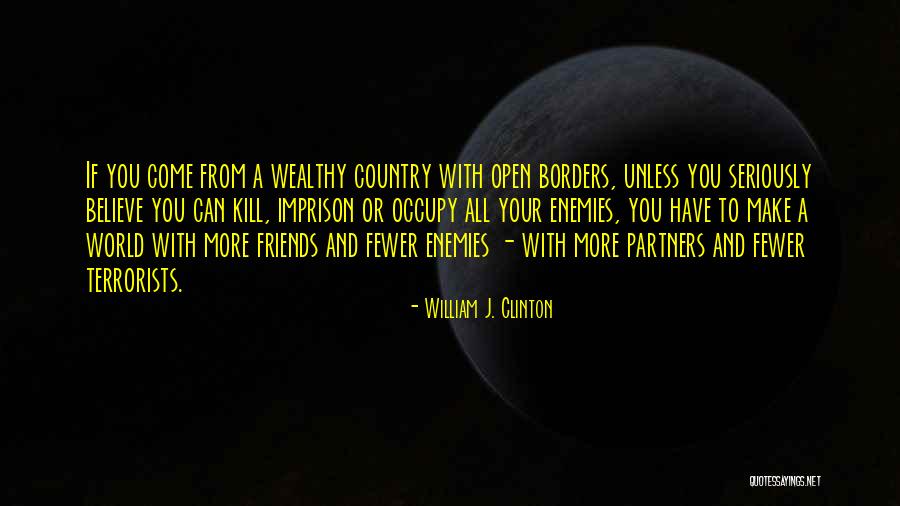 If you come from a wealthy country with open borders, unless you seriously believe you can kill, imprison or occupy all your enemies, you have to make a world with more friends and fewer enemies - with more partners and fewer terrorists. — William J. Clinton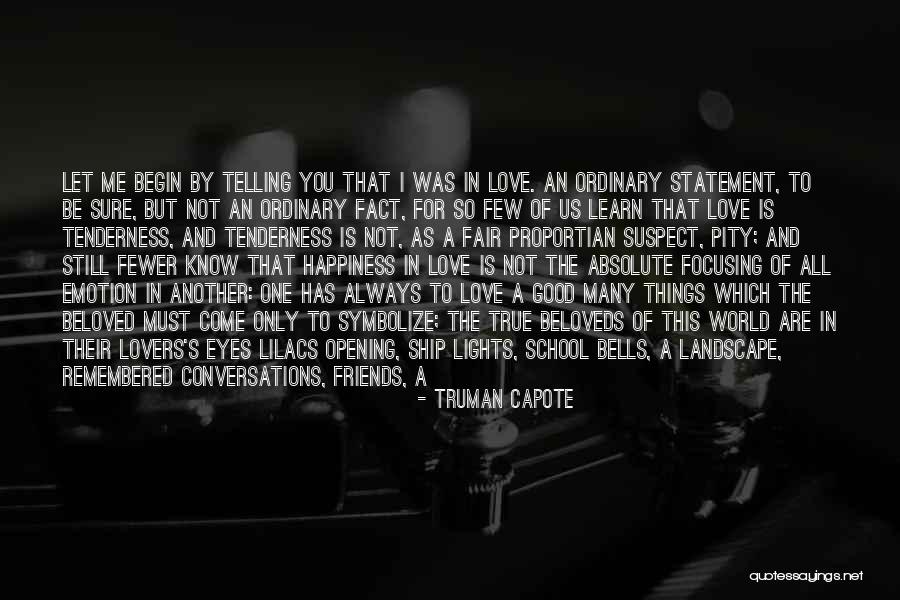 Let me begin by telling you that I was in love. An ordinary statement, to be sure, but not an ordinary fact, for so few of us learn that love is tenderness, and tenderness is not, as a fair proportian suspect, pity; and still fewer know that happiness in love is not the absolute focusing of all emotion in another: one has always to love a good many things which the beloved must come only to symbolize; the true beloveds of this world are in their lovers's eyes lilacs opening, ship lights, school bells, a landscape, remembered conversations, friends, a child's Sunday, lost voices, one's favourite suit, autumn and all seasons, memory, yes, it being the earth and water of existence, memory. — Truman Capote
I finally faced the fact that it isn't a crime not having friends. Being alone means you have fewer problems. — Whitney Houston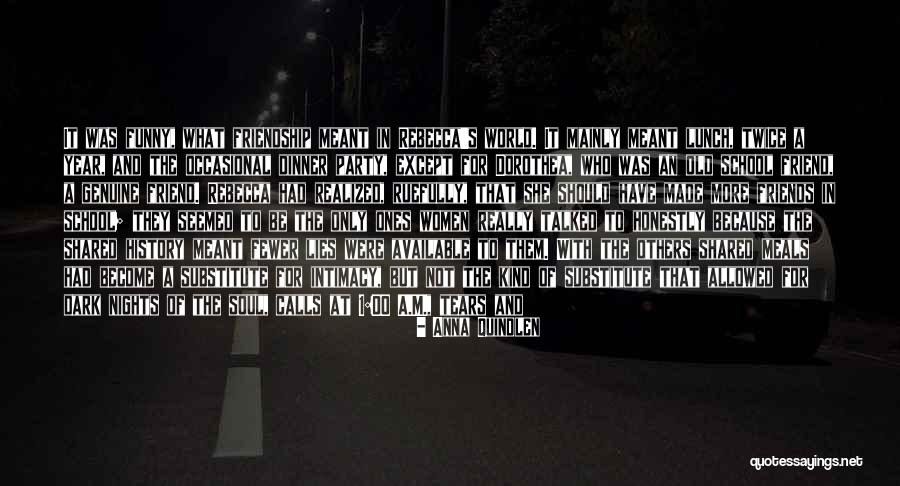 It was funny, what friendship meant in Rebecca's world. It mainly meant lunch, twice a year, and the occasional dinner party, except for Dorothea, who was an old school friend, a genuine friend. Rebecca had realized, ruefully, that she should have made more friends in school; they seemed to be the only ones women really talked to honestly because the shared history meant fewer lies were available to them. With the others shared meals had become a substitute for intimacy, but not the kind of substitute that allowed for dark nights of the soul, calls at 1:00 A.M., tears and drinking and despair in pajamas. — Anna Quindlen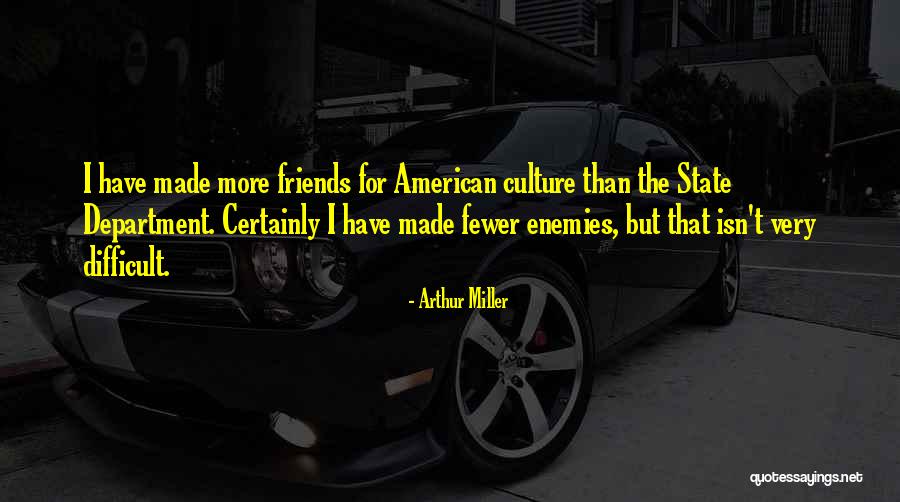 I have made more friends for American culture than the State Department. Certainly I have made fewer enemies, but that isn't very difficult. — Arthur Miller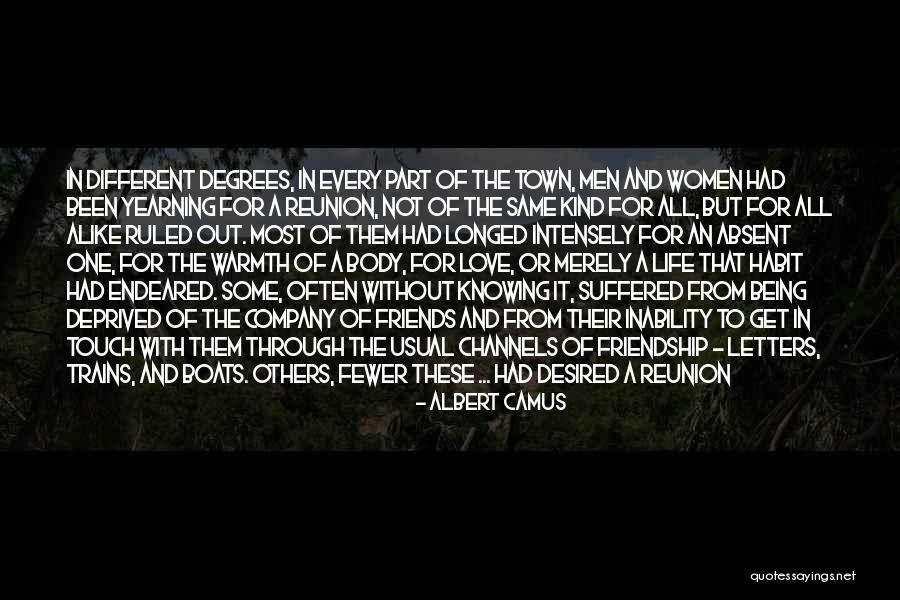 In different degrees, in every part of the town, men and women had been yearning for a reunion, not of the same kind for all, but for all alike ruled out. Most of them had longed intensely for an absent one, for the warmth of a body, for love, or merely a life that habit had endeared. Some, often without knowing it, suffered from being deprived of the company of friends and from their inability to get in touch with them through the usual channels of friendship - letters, trains, and boats. Others, fewer these ... had desired a reunion with something they couldn't have defined, but which seemed to them the only desirable thing on earth. For want of a better name, they sometimes called it peace. — Albert Camus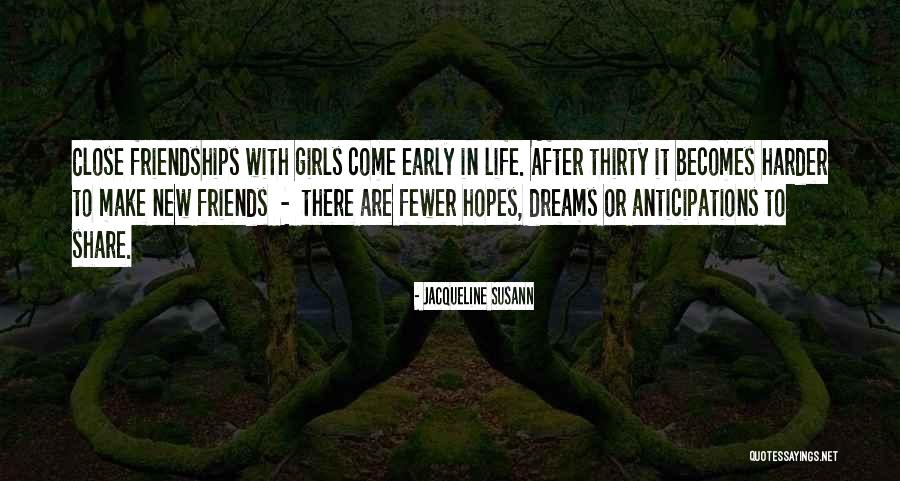 Close friendships with girls come early in life. After thirty it becomes harder to make new friends - there are fewer hopes, dreams or anticipations to share. — Jacqueline Susann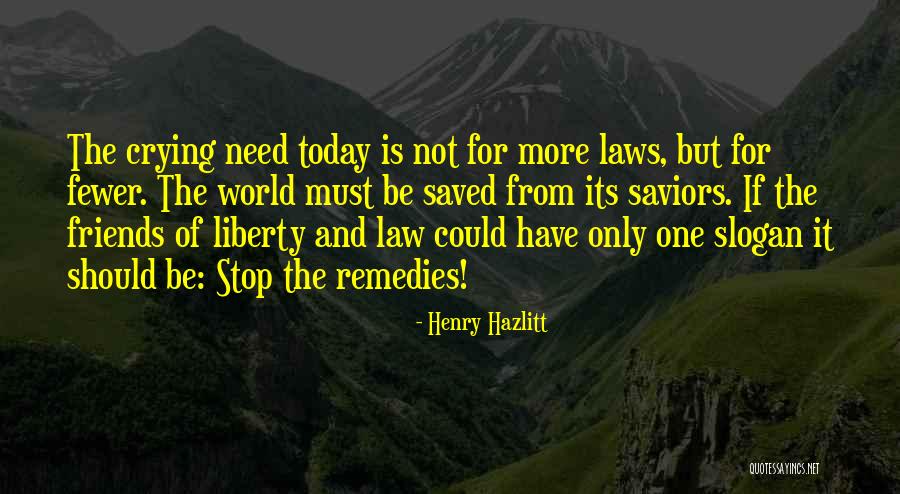 The crying need today is not for more laws, but for fewer. The world must be saved from its saviors. If the friends of liberty and law could have only one slogan it should be: Stop the remedies! — Henry Hazlitt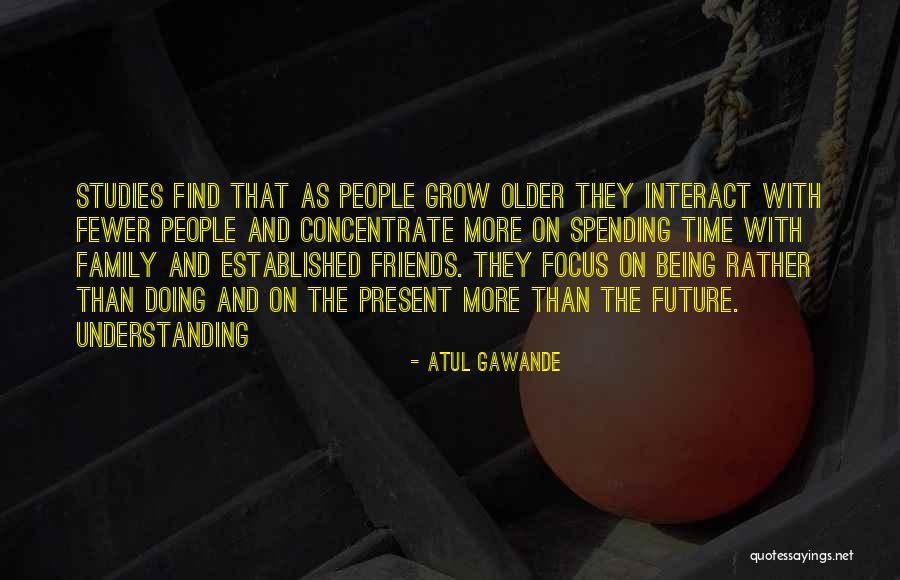 Studies find that as people grow older they interact with fewer people and concentrate more on spending time with family and established friends. They focus on being rather than doing and on the present more than the future. Understanding — Atul Gawande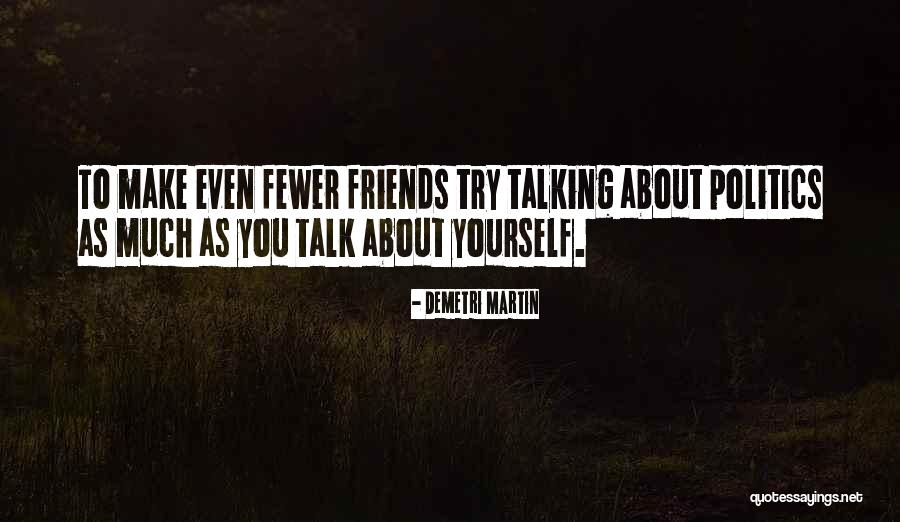 To make even fewer friends try talking about politics as much as you talk about yourself. — Demetri Martin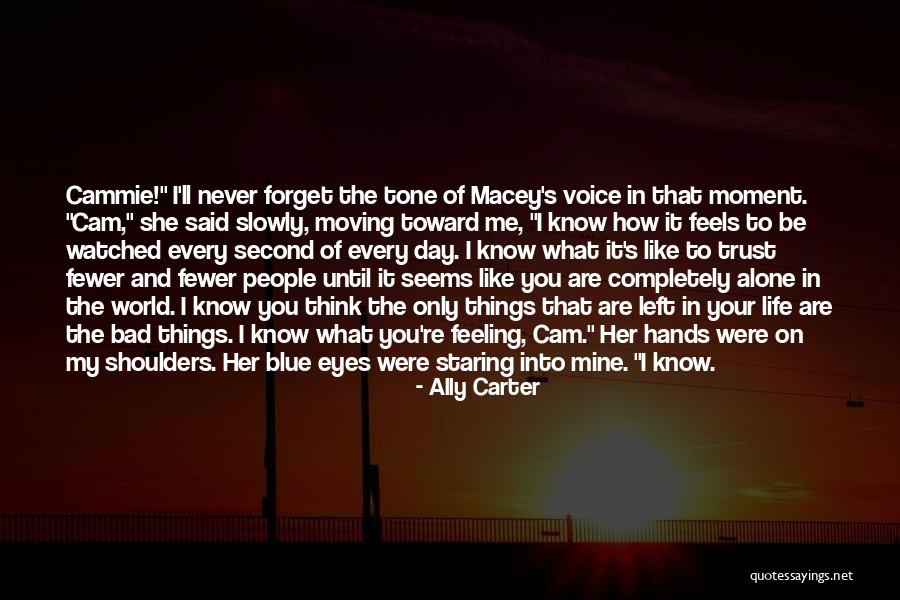 Cammie!" I'll never forget the tone of Macey's voice in that moment. "Cam," she said slowly, moving toward me, "I know how it feels to be watched every second of every day. I know what it's like to trust fewer and fewer people until it seems like you are completely alone in the world. I know you think the only things that are left in your life are the bad things. I know what you're feeling, Cam." Her hands were on my shoulders. Her blue eyes were staring into mine. "I know. — Ally Carter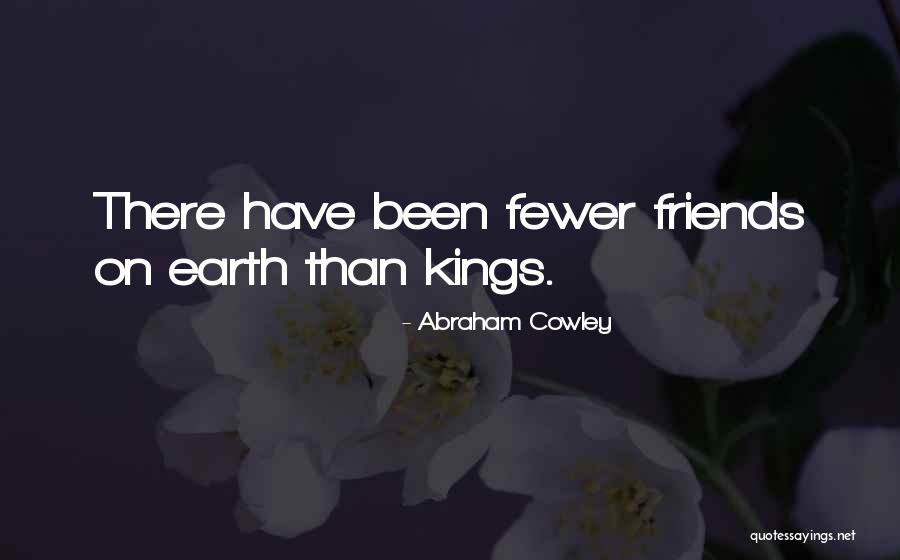 There have been fewer friends on earth than kings. — Abraham Cowley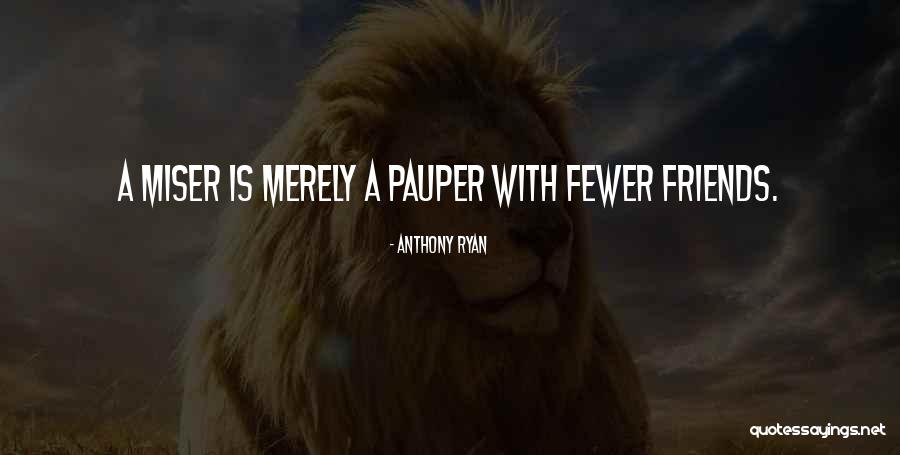 A miser is merely a pauper with fewer friends. — Anthony Ryan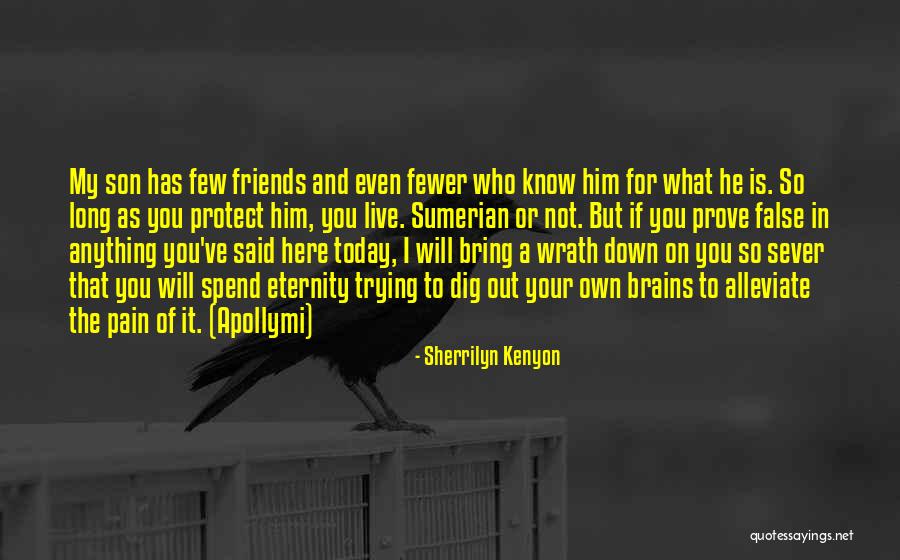 My son has few friends and even fewer who know him for what he is. So long as you protect him, you live. Sumerian or not. But if you prove false in anything you've said here today, I will bring a wrath down on you so sever that you will spend eternity trying to dig out your own brains to alleviate the pain of it. (Apollymi) — Sherrilyn Kenyon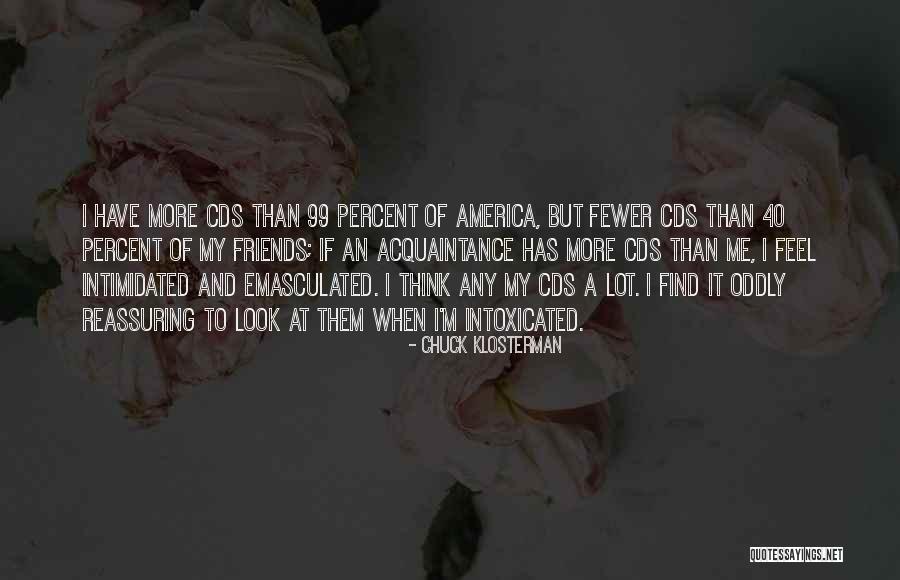 I have more CDs than 99 percent of America, but fewer CDs than 40 percent of my friends; if an acquaintance has more CDs than me, I feel intimidated and emasculated. I think any my CDs a lot. I find it oddly reassuring to look at them when I'm intoxicated. — Chuck Klosterman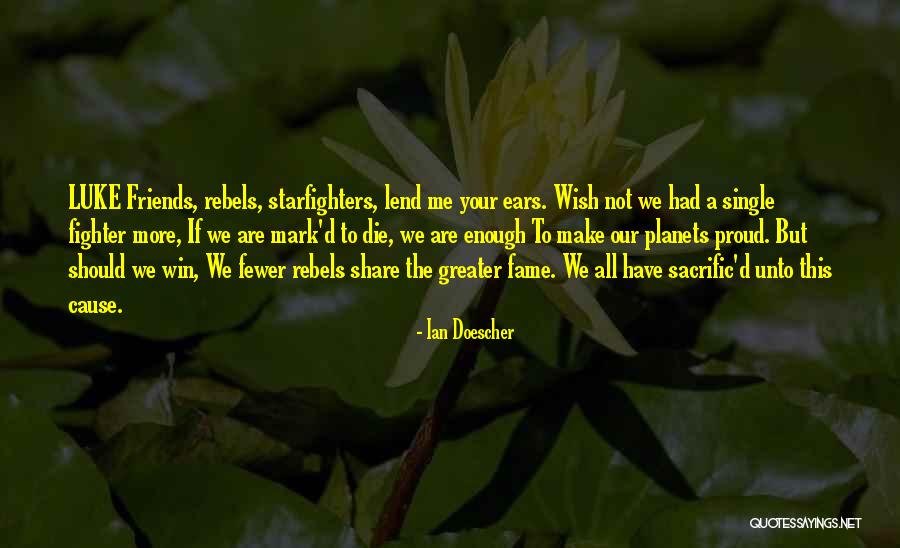 LUKE Friends, rebels, starfighters, lend me your ears. Wish not we had a single fighter more, If we are mark'd to die, we are enough To make our planets proud. But should we win, We fewer rebels share the greater fame. We all have sacrific'd unto this cause. — Ian Doescher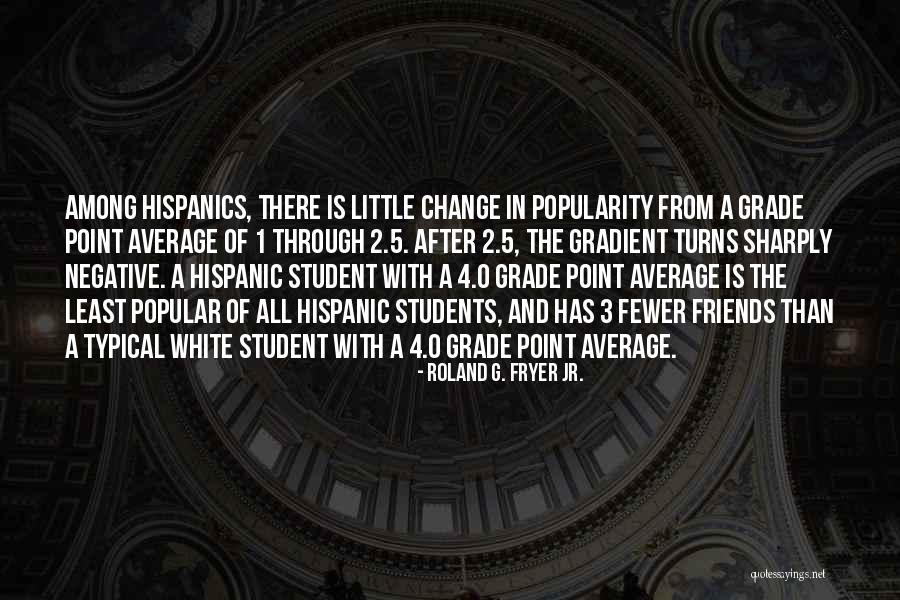 Among Hispanics, there is little change in popularity from a grade point average of 1 through 2.5. After 2.5, the gradient turns sharply negative. A Hispanic student with a 4.0 grade point average is the least popular of all Hispanic students, and has 3 fewer friends than a typical white student with a 4.0 grade point average. — Roland G. Fryer Jr.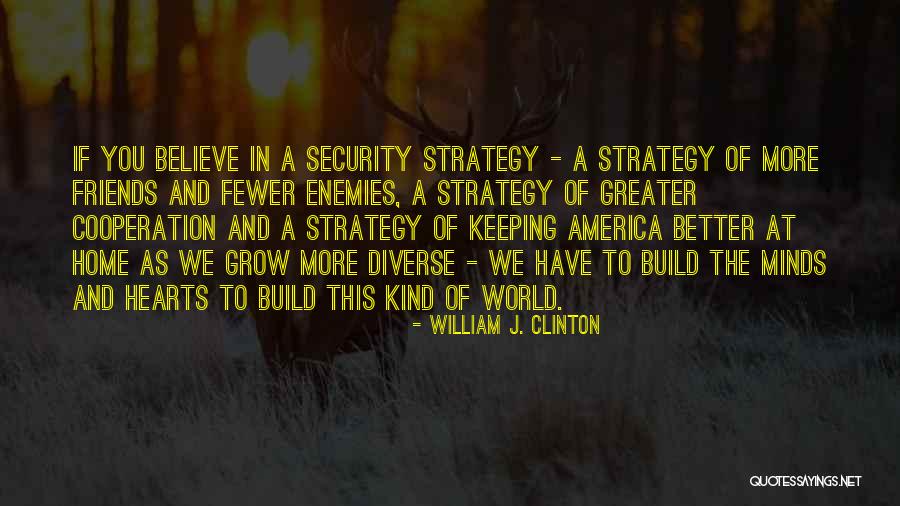 If you believe in a security strategy - a strategy of more friends and fewer enemies, a strategy of greater cooperation and a strategy of keeping America better at home as we grow more diverse - we have to build the minds and hearts to build this kind of world. — William J. Clinton
Always more enemies, and fewer friends. Blood gets you nothing but more blood. — Joe Abercrombie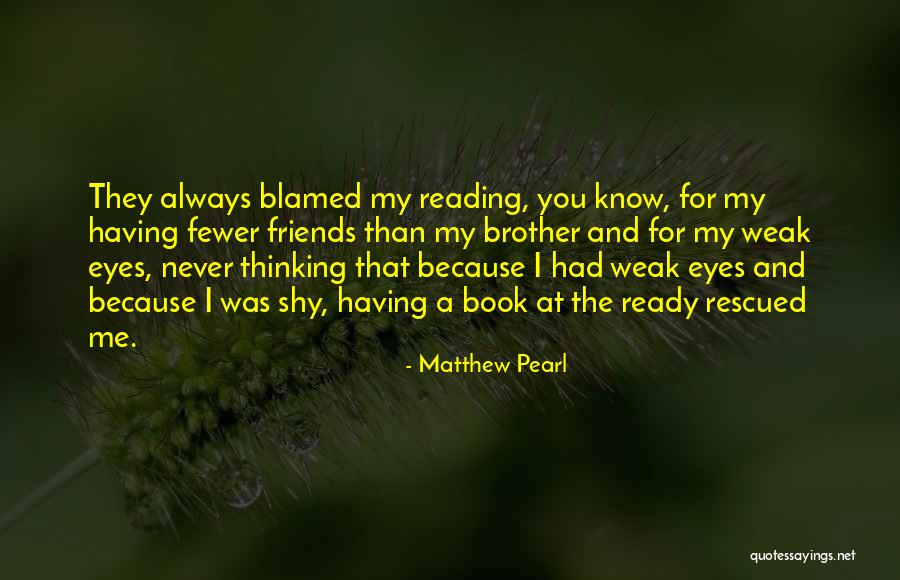 They always blamed my reading, you know, for my having fewer friends than my brother and for my weak eyes, never thinking that because I had weak eyes and because I was shy, having a book at the ready rescued me. — Matthew Pearl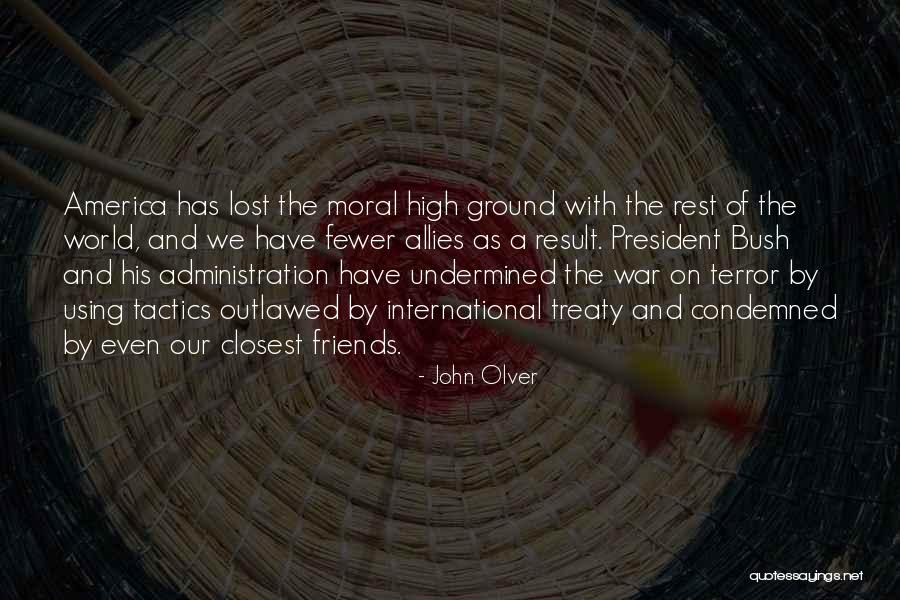 America has lost the moral high ground with the rest of the world, and we have fewer allies as a result. President Bush and his administration have undermined the war on terror by using tactics outlawed by international treaty and condemned by even our closest friends. — John Olver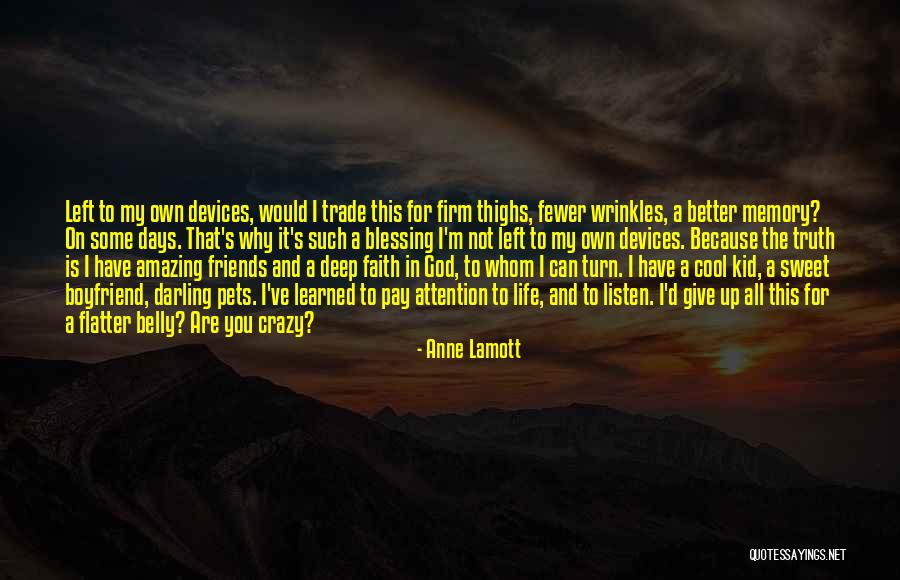 Left to my own devices, would I trade this for firm thighs, fewer wrinkles, a better memory? On some days. That's why it's such a blessing I'm not left to my own devices. Because the truth is I have amazing friends and a deep faith in God, to whom I can turn. I have a cool kid, a sweet boyfriend, darling pets. I've learned to pay attention to life, and to listen. I'd give up all this for a flatter belly? Are you crazy? — Anne Lamott