Quotes & Sayings About Hard Times In Friendship
Enjoy reading and share 10 famous quotes about Hard Times In Friendship with everyone.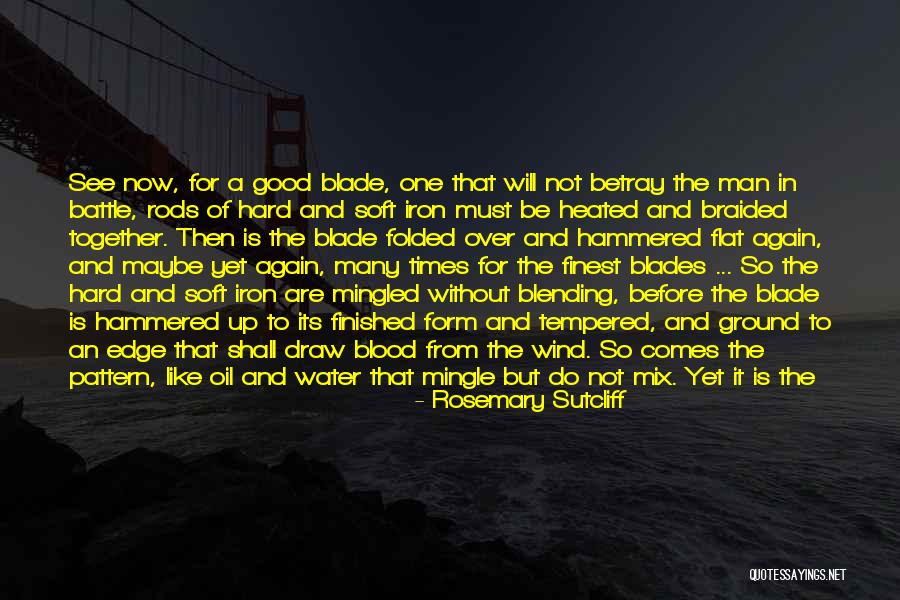 See now, for a good blade, one that will not betray the man in battle, rods of hard and soft iron must be heated and braided together. Then is the blade folded over and hammered flat again, and maybe yet again, many times for the finest blades ... So the hard and soft iron are mingled without blending, before the blade is hammered up to its finished form and tempered, and ground to an edge that shall draw blood from the wind. So comes the pattern, like oil and water that mingle but do not mix. Yet it is the strength of the blade, for without the hard iron the blade would bend in battle, and without the soft iron it would break. — Rosemary Sutcliff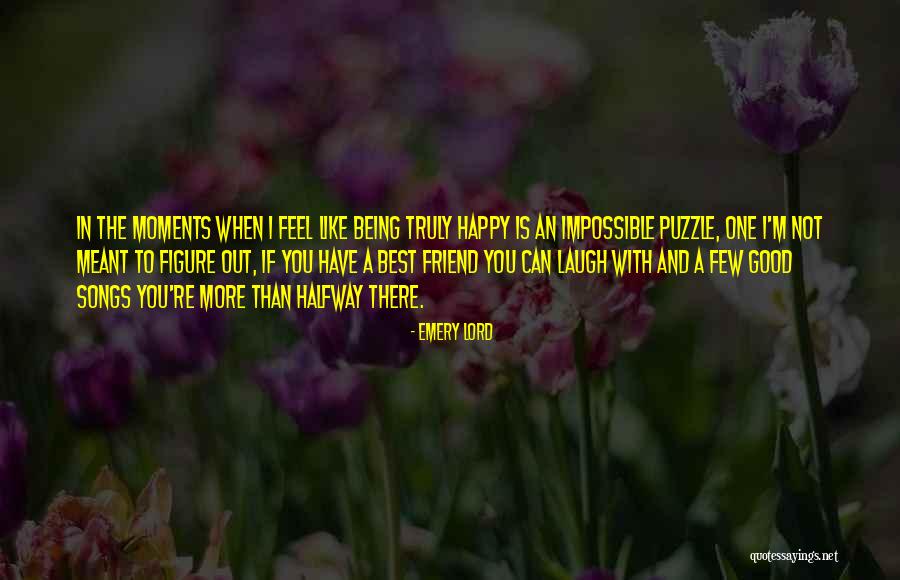 In the moments when I feel like being truly happy is an impossible puzzle, one I'm not meant to figure out, if you have a best friend you can laugh with and a few good songs you're more than halfway there. — Emery Lord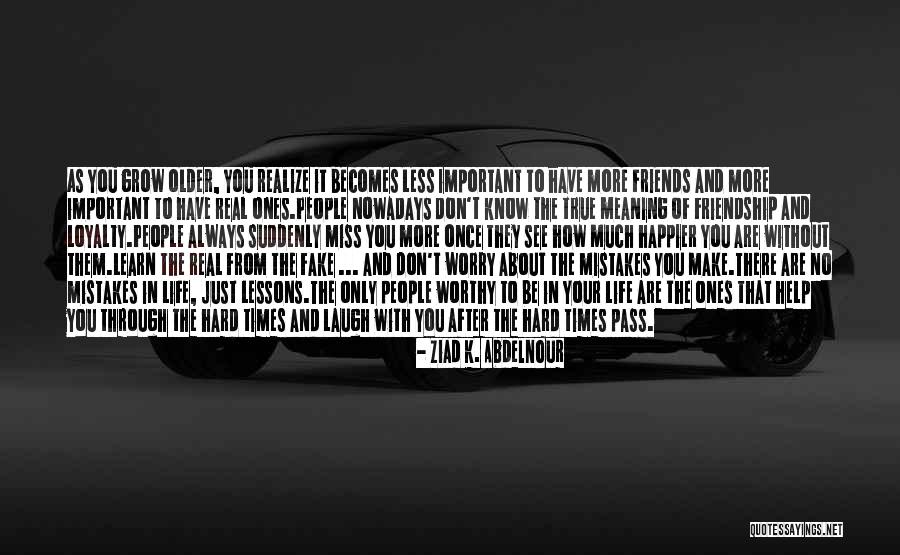 As you grow older, you realize it becomes less important to have more friends and more important to have real ones.
People nowadays don't know the true meaning of friendship and loyalty.
People always suddenly miss you more once they see how much happier you are without them.
Learn the real from the fake ... and don't worry about the mistakes you make.
There are no mistakes in life, just lessons.
The only people worthy to be in your life are the ones that help you through the hard times and laugh with you after the hard times pass. — Ziad K. Abdelnour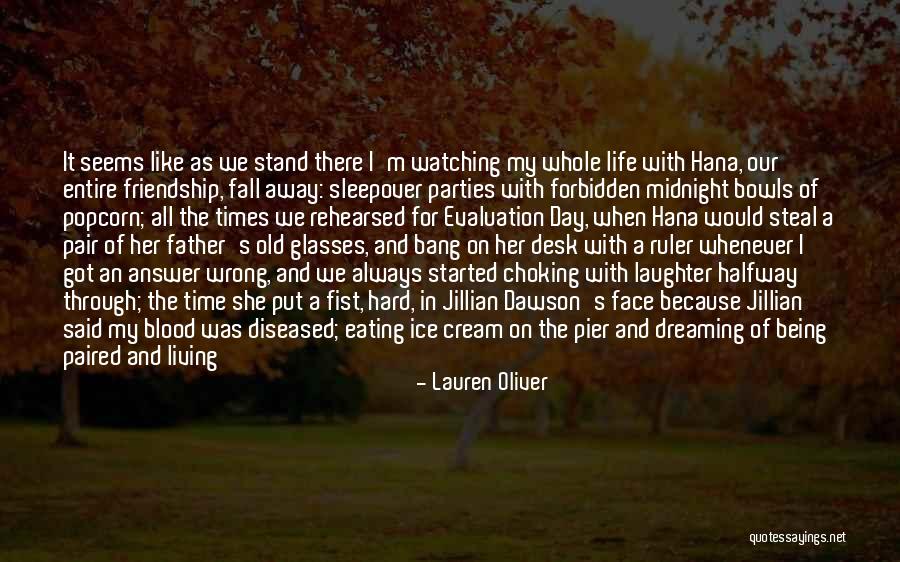 It seems like as we stand there I'm watching my whole life with Hana, our entire friendship, fall away: sleepover parties with forbidden midnight bowls of popcorn; all the times we rehearsed for Evaluation Day, when Hana would steal a pair of her father's old glasses, and bang on her desk with a ruler whenever I got an answer wrong, and we always started choking with laughter halfway through; the time she put a fist, hard, in Jillian Dawson's face because Jillian said my blood was diseased; eating ice cream on the pier and dreaming of being paired and living in identical houses, side by side. All of it is being sucked into nothing, like sand getting swept up by a current. — Lauren Oliver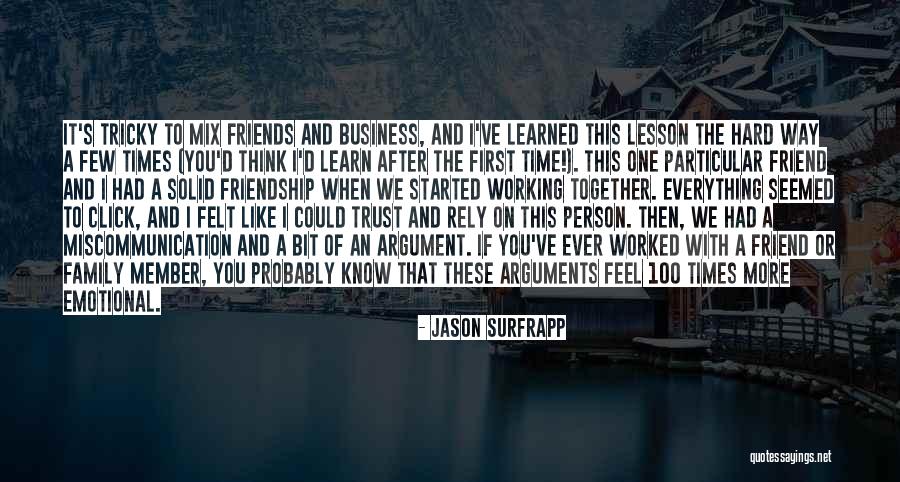 It's tricky to mix friends and business, and I've learned this lesson the hard way a few times (you'd think I'd learn after the first time!). This one particular friend and I had a solid friendship when we started working together. Everything seemed to click, and I felt like I could trust and rely on this person. Then, we had a miscommunication and a bit of an argument. If you've ever worked with a friend or family member, you probably know that these arguments feel 100 times more emotional. — Jason SurfrApp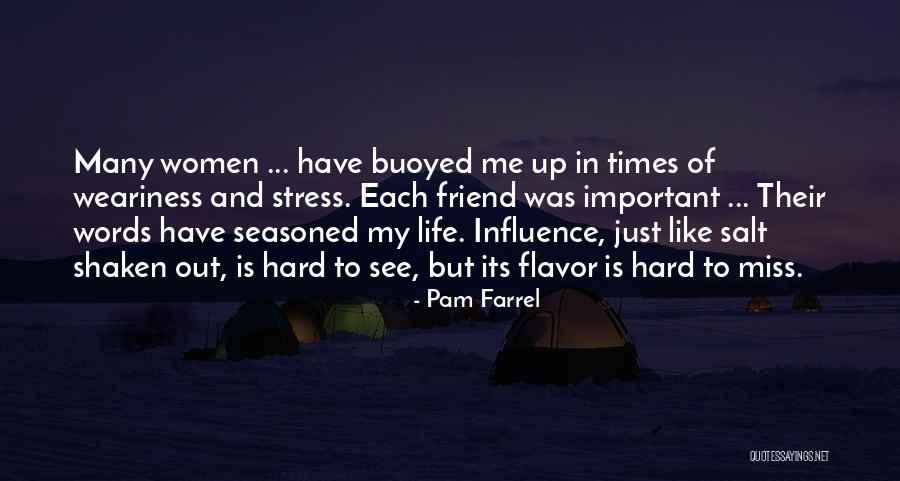 Many women ... have buoyed me up in times of weariness and stress. Each friend was important ... Their words have seasoned my life. Influence, just like salt shaken out, is hard to see, but its flavor is hard to miss. — Pam Farrel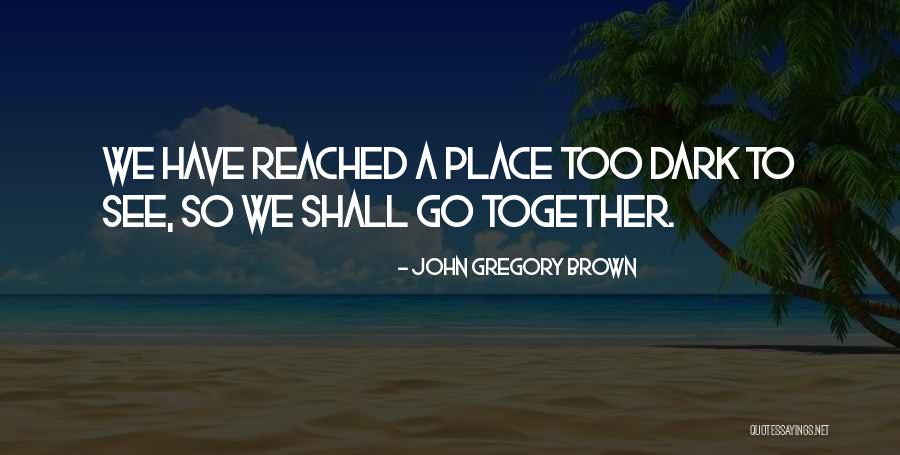 We have reached a place too dark to see, so we shall go together. — John Gregory Brown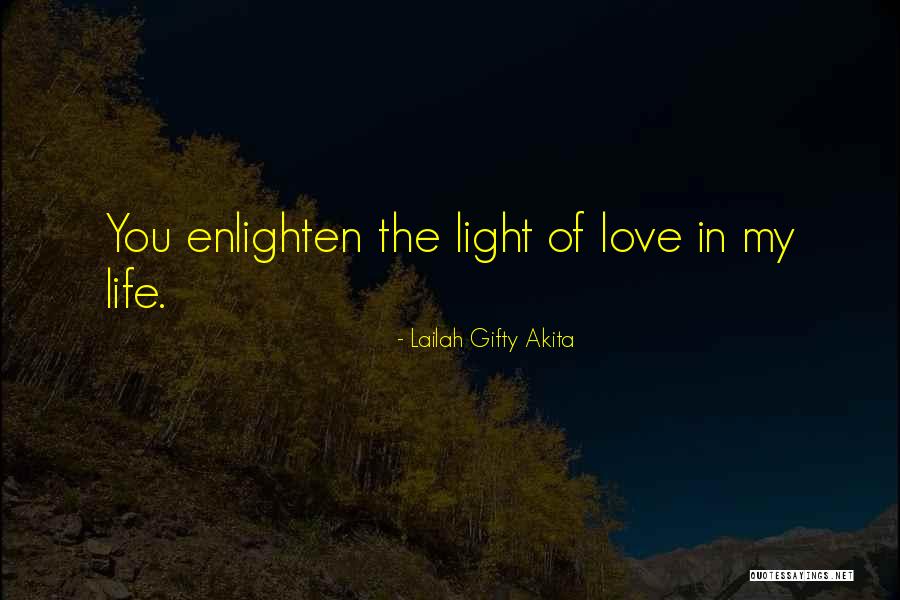 You enlighten the light of love in my life. — Lailah Gifty Akita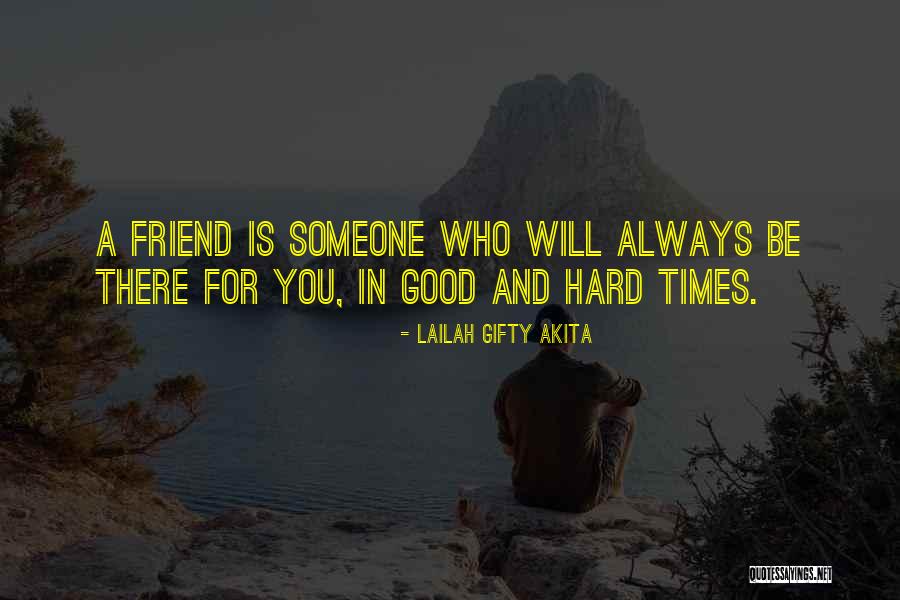 A friend is someone who will always be there for you, in good and hard times. — Lailah Gifty Akita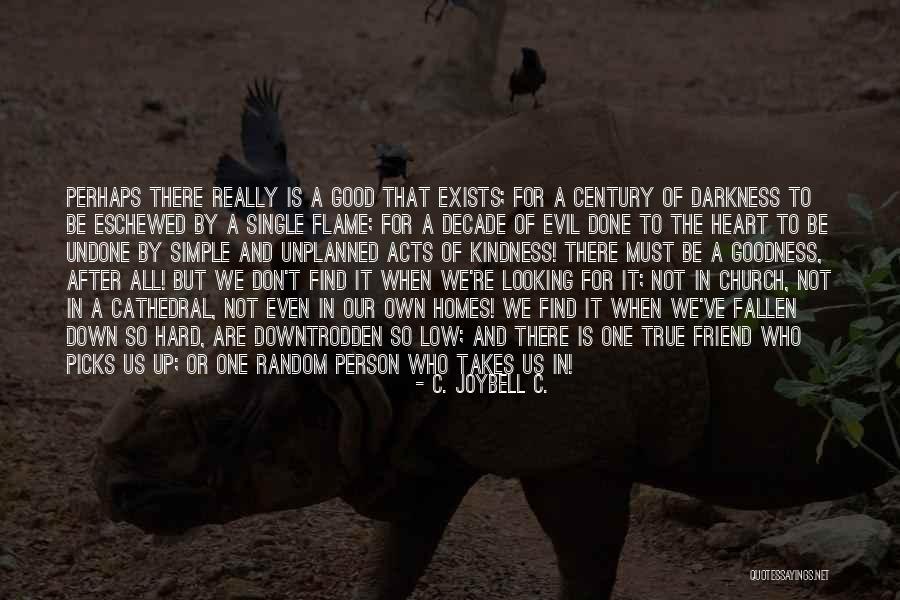 Perhaps there really is a good that exists; for a century of darkness to be eschewed by a single flame; for a decade of evil done to the heart to be undone by simple and unplanned acts of kindness! There must be a goodness, after all! But we don't find it when we're looking for it; not in church, not in a cathedral, not even in our own homes! We find it when we've fallen down so hard, are downtrodden so low; and there is one true friend who picks us up; or one random person who takes us in! And we realize goodness was never in the places we thought it was! It was all along in the most humble of places: bound up in the heart of a true friend. — C. JoyBell C.