Handsome Male Quotes & Sayings
Enjoy reading and share 15 famous quotes about Handsome Male with everyone.
Top Handsome Male Quotes
Not those qualities! she wanted to shout. Why were men so basic? Why did they only ever think about one thing - sex? Well, actually, it was two things. Sex and power. Forget everything else - they seemed to be the only two things that motivated the male species. And normally she didn't even think about sex. So why was it that, since the Sultan's bodyguard had removed his fencing mask and revealed his impossibly handsome face, she'd thought about little else? — Sarah Morgan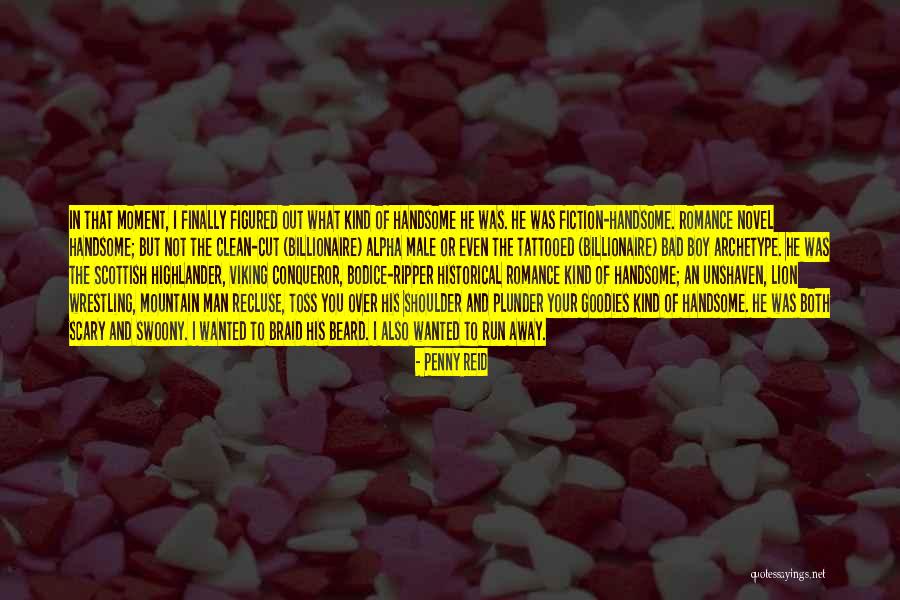 In that moment, I finally figured out what kind of handsome he was. He was fiction-handsome. Romance novel handsome; but not the clean-cut (billionaire) alpha male or even the tattooed (billionaire) bad boy archetype. He was the Scottish highlander, Viking conqueror, bodice-ripper historical romance kind of handsome; an unshaven, lion wrestling, mountain man recluse, toss you over his shoulder and plunder your goodies kind of handsome. He was both scary and swoony. I wanted to braid his beard. I also wanted to run away. — Penny Reid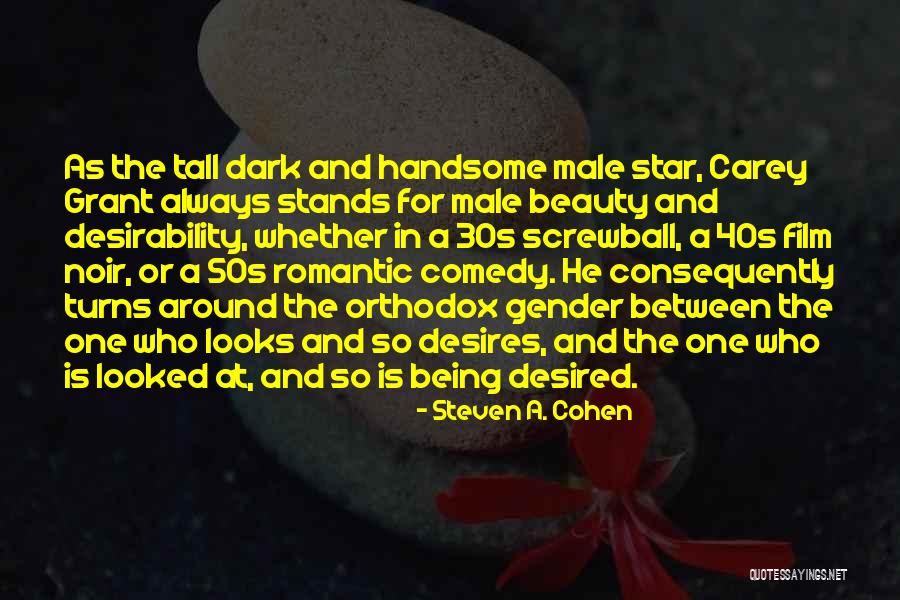 As the tall dark and handsome male star, Carey Grant always stands for male beauty and desirability, whether in a 30s screwball, a 40s film noir, or a 50s romantic comedy. He consequently turns around the orthodox gender between the one who looks and so desires, and the one who is looked at, and so is being desired. — Steven A. Cohen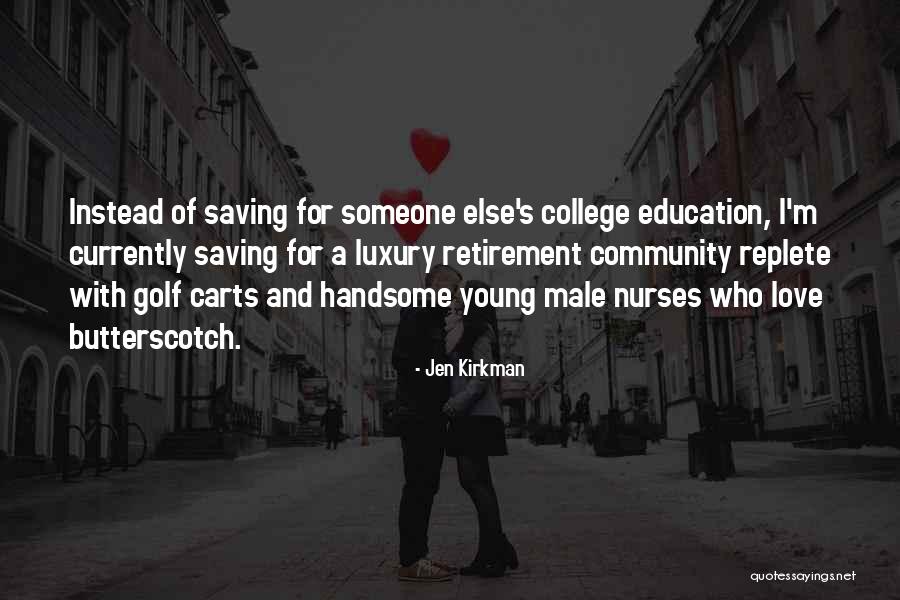 Instead of saving for someone else's college education, I'm currently saving for a luxury retirement community replete with golf carts and handsome young male nurses who love butterscotch. — Jen Kirkman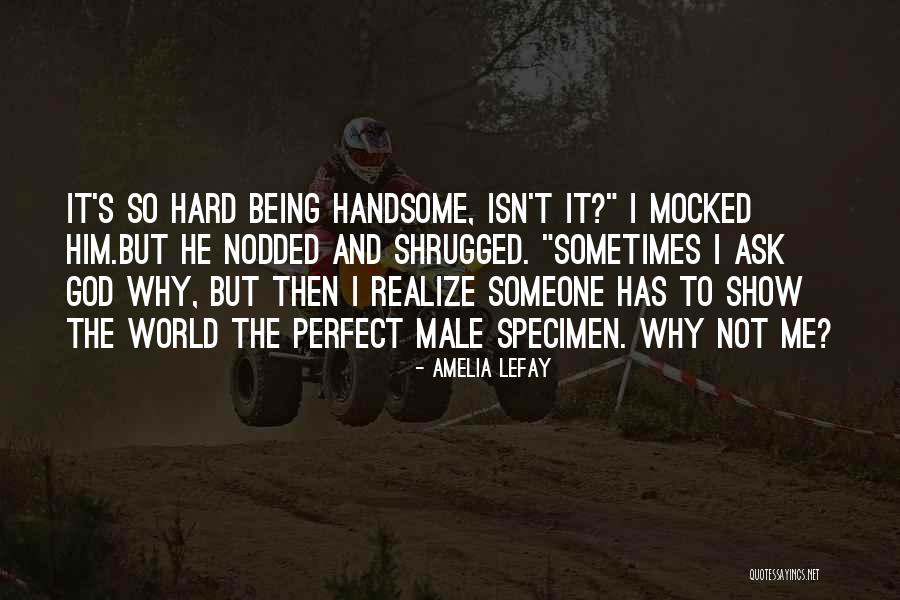 It's so hard being handsome, isn't it?" I mocked him.
But he nodded and shrugged. "Sometimes I ask God why, but then I realize someone has to show the world the perfect male specimen. Why not me? — Amelia LeFay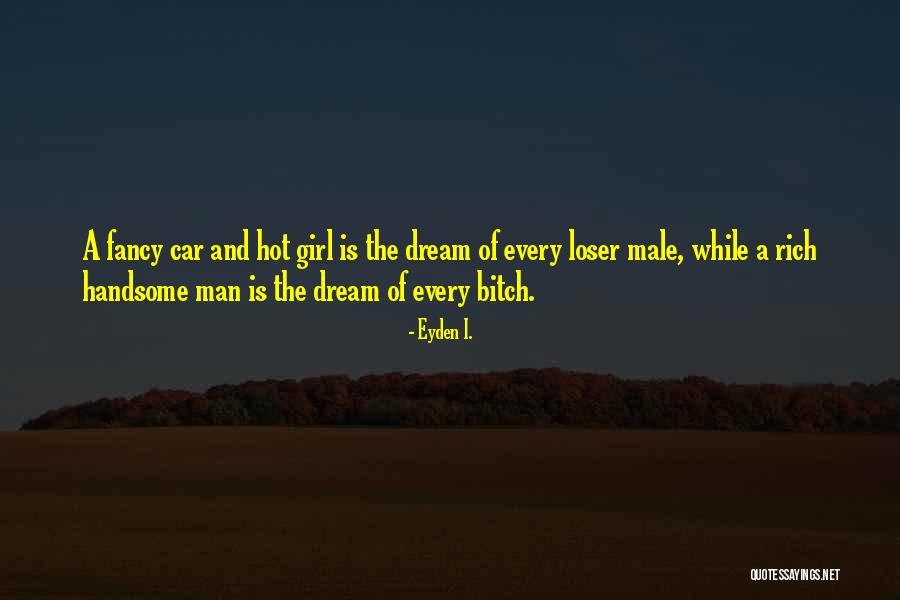 A fancy car and hot girl is the dream of every loser male, while a rich handsome man is the dream of every bitch. — Eyden I.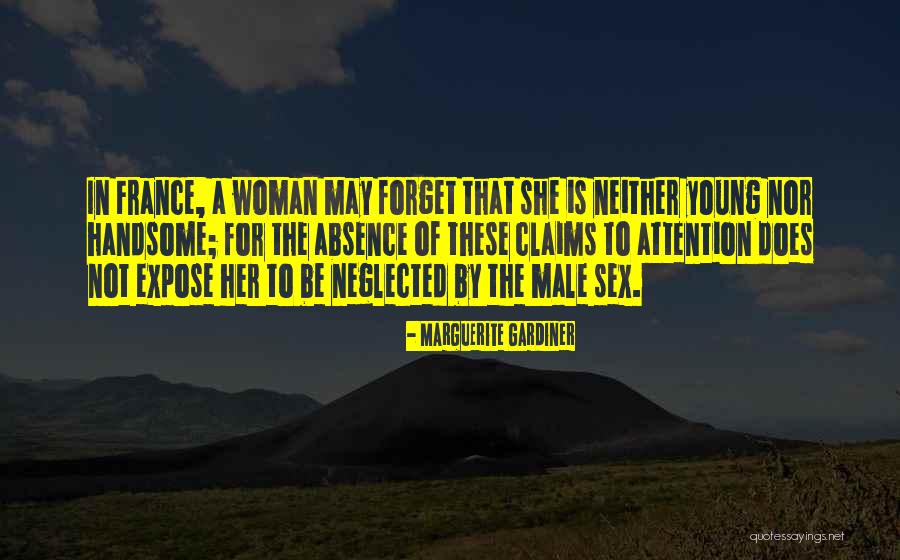 In France, a woman may forget that she is neither young nor handsome; for the absence of these claims to attention does not expose her to be neglected by the male sex. — Marguerite Gardiner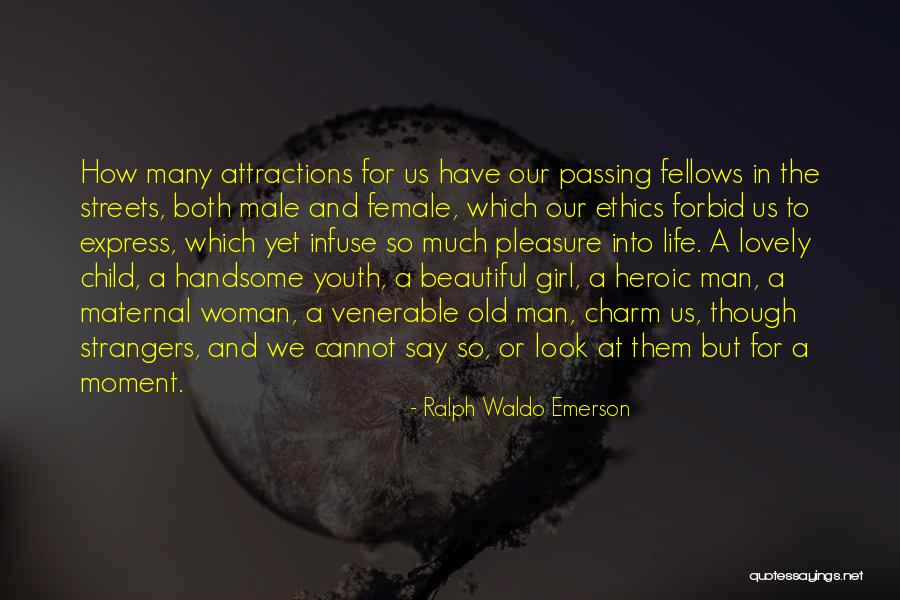 How many attractions for us have our passing fellows in the streets, both male and female, which our ethics forbid us to express, which yet infuse so much pleasure into life. A lovely child, a handsome youth, a beautiful girl, a heroic man, a maternal woman, a venerable old man, charm us, though strangers, and we cannot say so, or look at them but for a moment. — Ralph Waldo Emerson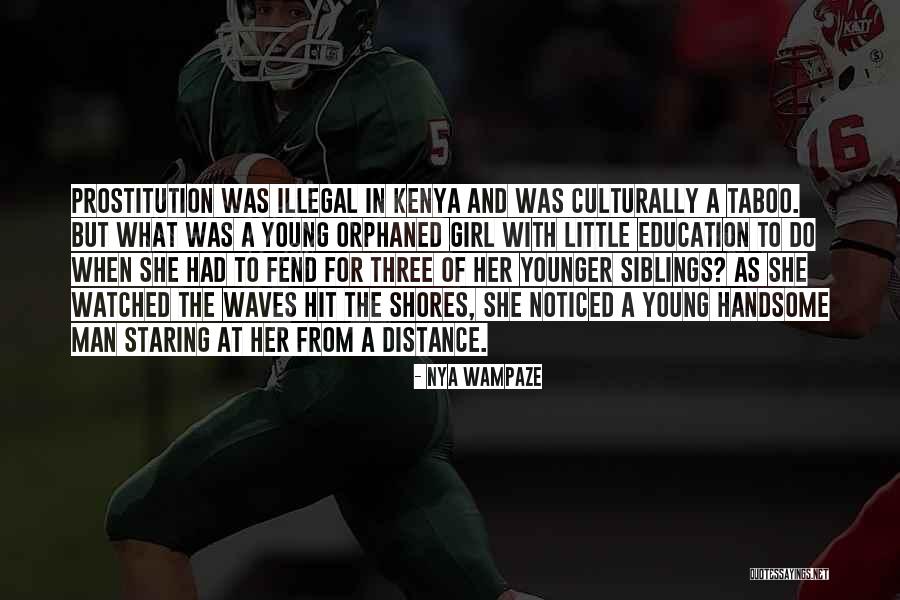 Prostitution was illegal in Kenya and was culturally a taboo. But what was a young orphaned girl with little education to do when she had to fend for three of her younger siblings? As she watched the waves hit the shores, she noticed a young handsome man staring at her from a distance. — Nya Wampaze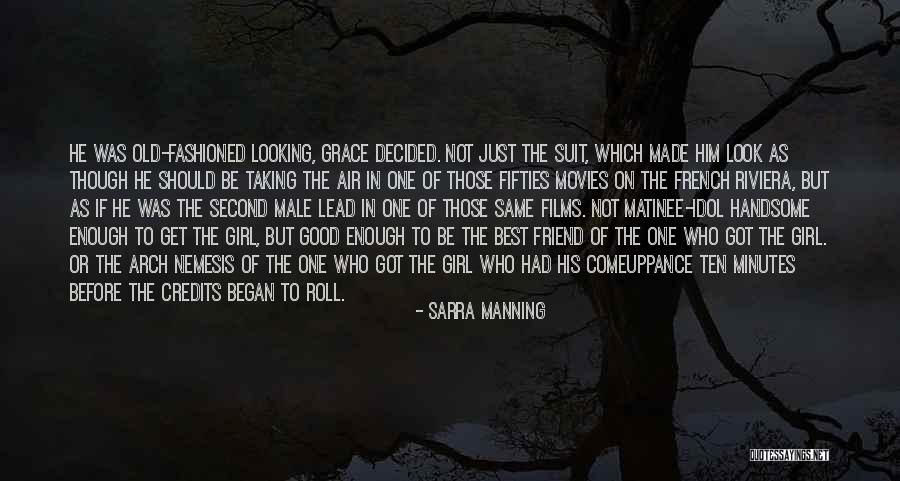 He was old-fashioned looking, Grace decided. Not just the suit, which made him look as though he should be taking the air in one of those fifties movies on the French Riviera, but as if he was the second male lead in one of those same films. Not matinee-idol handsome enough to get the girl, but good enough to be the best friend of the one who got the girl. Or the arch nemesis of the one who got the girl who had his comeuppance ten minutes before the credits began to roll. — Sarra Manning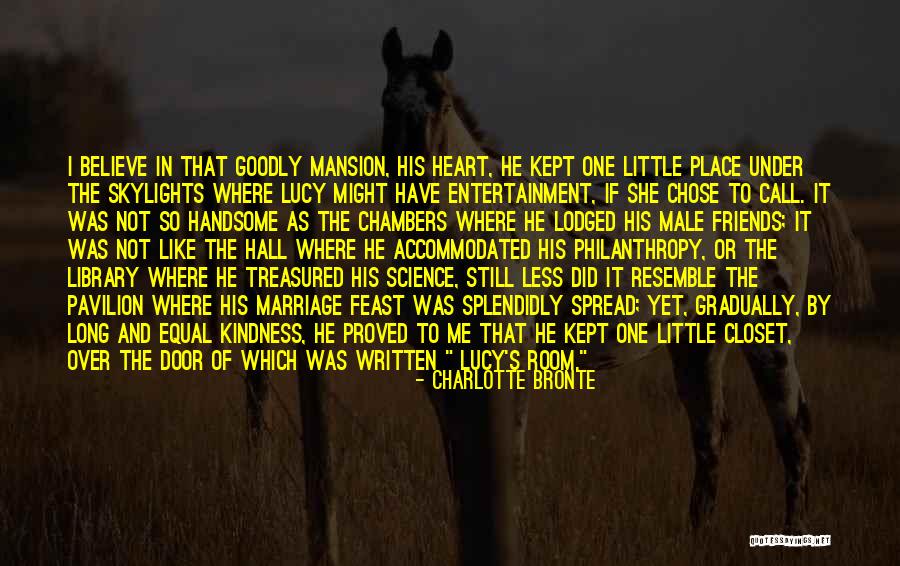 I believe in that goodly mansion, his heart, he kept one little place under the skylights where Lucy might have entertainment, if she chose to call. It was not so handsome as the chambers where he lodged his male friends; it was not like the hall where he accommodated his philanthropy, or the library where he treasured his science, still less did it resemble the pavilion where his marriage feast was splendidly spread; yet, gradually, by long and equal kindness, he proved to me that he kept one little closet, over the door of which was written " Lucy's Room." I kept a place for him, too - a place of which I never took the measure, either by rule or compass: I think it was like the tent of Peri-Banou. All my life long I carried it folded in the hollow of my hand - yet, released from that hold and constriction, I know not but its innate capacity for expanse might have magnified it into a tabernacle for a host. — Charlotte Bronte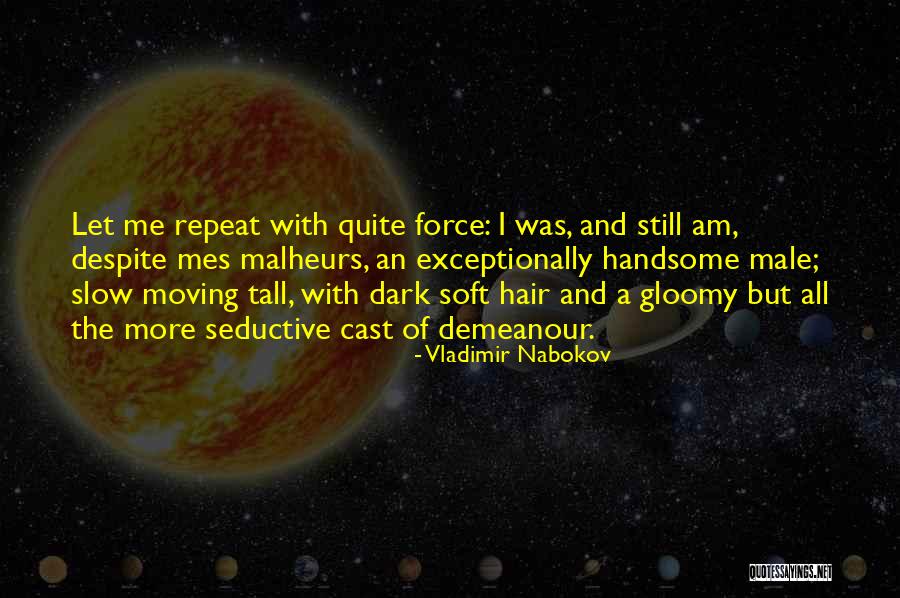 Let me repeat with quite force: I was, and still am, despite mes malheurs, an exceptionally handsome male; slow moving tall, with dark soft hair and a gloomy but all the more seductive cast of demeanour. — Vladimir Nabokov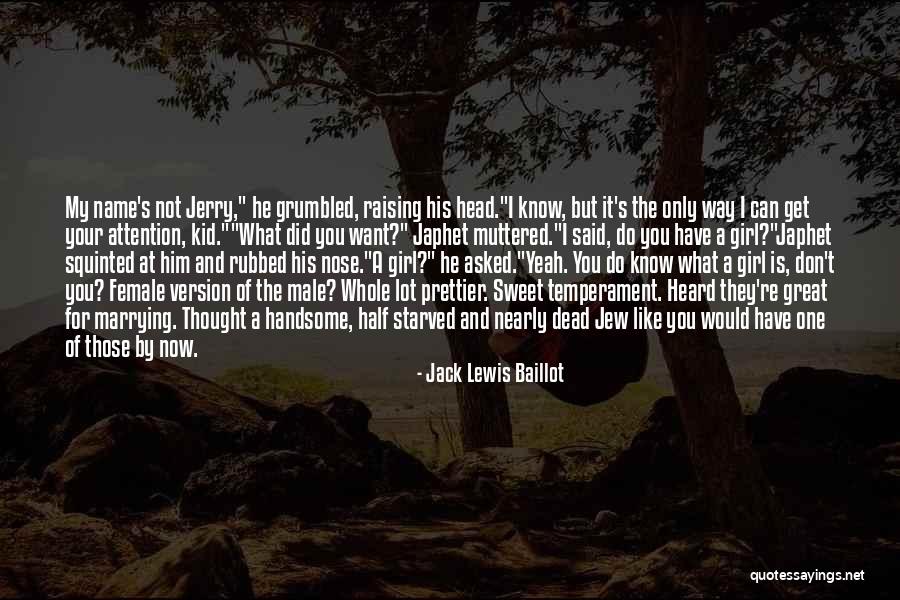 My name's not Jerry," he grumbled, raising his head.
"I know, but it's the only way I can get your attention, kid."
"What did you want?" Japhet muttered.
"I said, do you have a girl?"
Japhet squinted at him and rubbed his nose.
"A girl?" he asked.
"Yeah. You do know what a girl is, don't you? Female version of the male? Whole lot prettier. Sweet temperament. Heard they're great for marrying. Thought a handsome, half starved and nearly dead Jew like you would have one of those by now. — Jack Lewis Baillot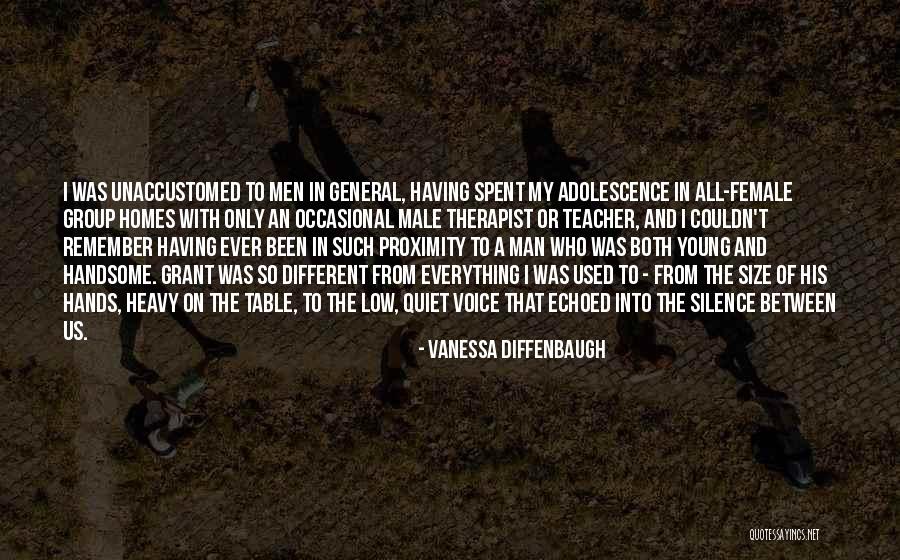 I was unaccustomed to men in general, having spent my adolescence in all-female group homes with only an occasional male therapist or teacher, and I couldn't remember having ever been in such proximity to a man who was both young and handsome. Grant was so different from everything I was used to - from the size of his hands, heavy on the table, to the low, quiet voice that echoed into the silence between us. — Vanessa Diffenbaugh
Alex Barrow's broad face, with the roughened skin that gave him an air of experience. His powerful, packed, wrestler's body. The thick black fur at the base of his throat. It was wrong to call him handsome, although all the women did. Really he was almost ugly, but in a stirring, thrilling way that made her shift in her seat as she thought about him. — Anne Tyler