Quotes & Sayings About Hamlet And Ophelia's Love
Enjoy reading and share 8 famous quotes about Hamlet And Ophelia's Love with everyone.
Top Hamlet And Ophelia's Love Quotes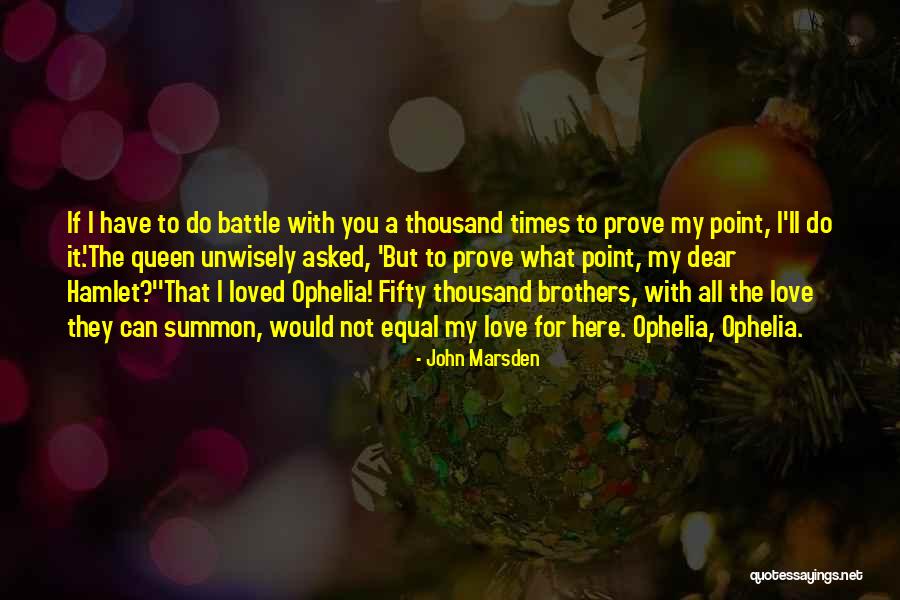 If I have to do battle with you a thousand times to prove my point, I'll do it.'
The queen unwisely asked, 'But to prove what point, my dear Hamlet?'
'That I loved Ophelia! Fifty thousand brothers, with all the love they can summon, would not equal my love for here. Ophelia, Ophelia. — John Marsden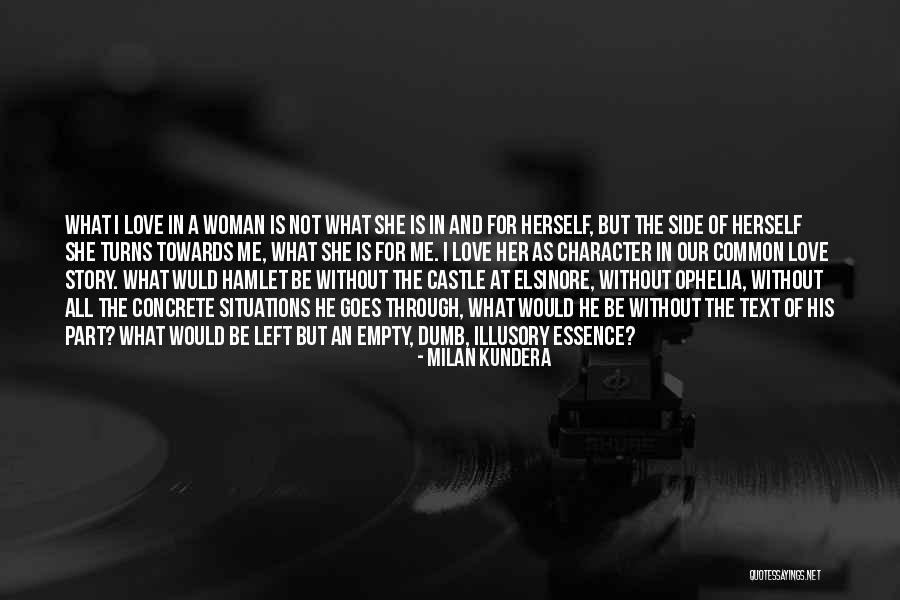 What I love in a woman is not what she is in and for herself, but the side of herself she turns towards me, what she is for me. I love her as character in our common love story. what wuld Hamlet be without the castle at Elsinore, without Ophelia, without all the concrete situations he goes through, what would he be without the text of his part? What would be left but an empty, dumb, illusory essence? — Milan Kundera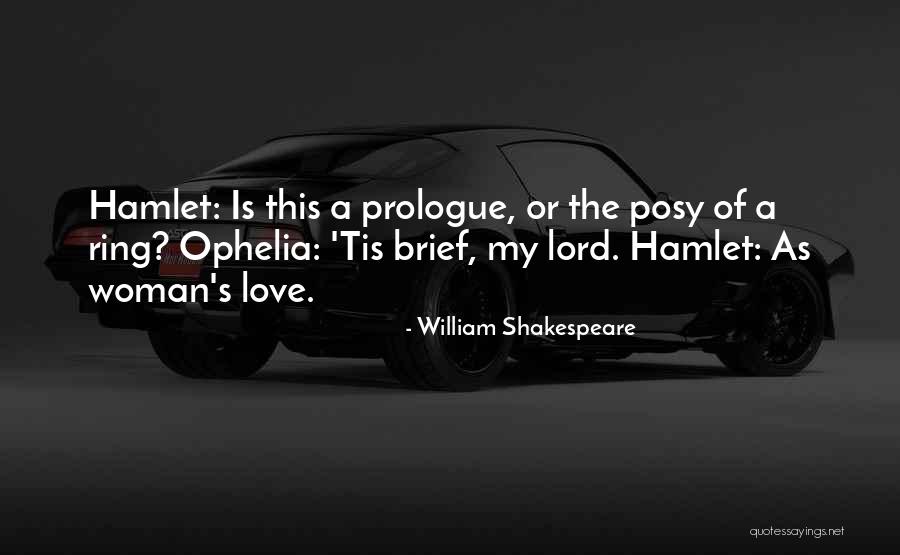 Hamlet: Is this a prologue, or the posy of a ring? Ophelia: 'Tis brief, my lord. Hamlet: As woman's love. — William Shakespeare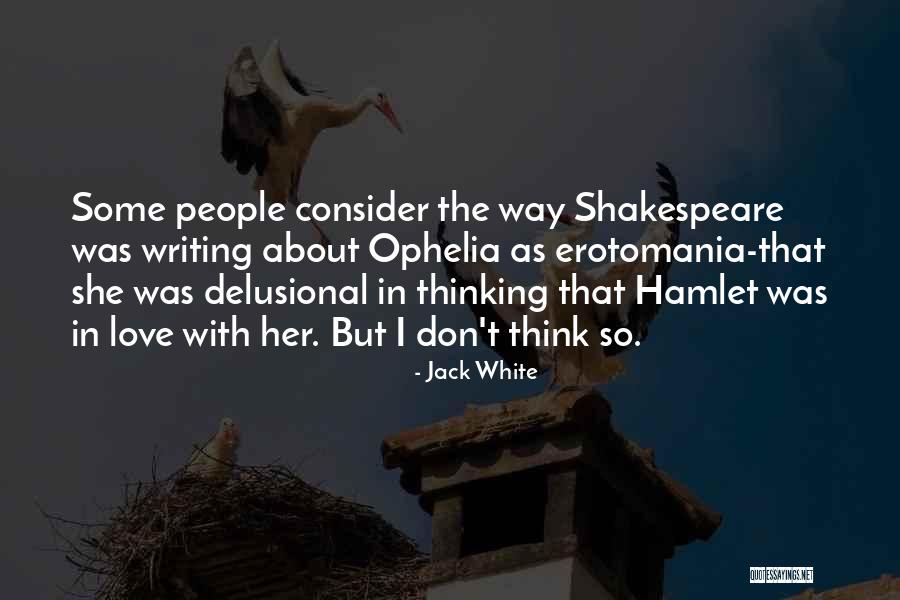 Some people consider the way Shakespeare was writing about Ophelia as erotomania-that she was delusional in thinking that Hamlet was in love with her. But I don't think so. — Jack White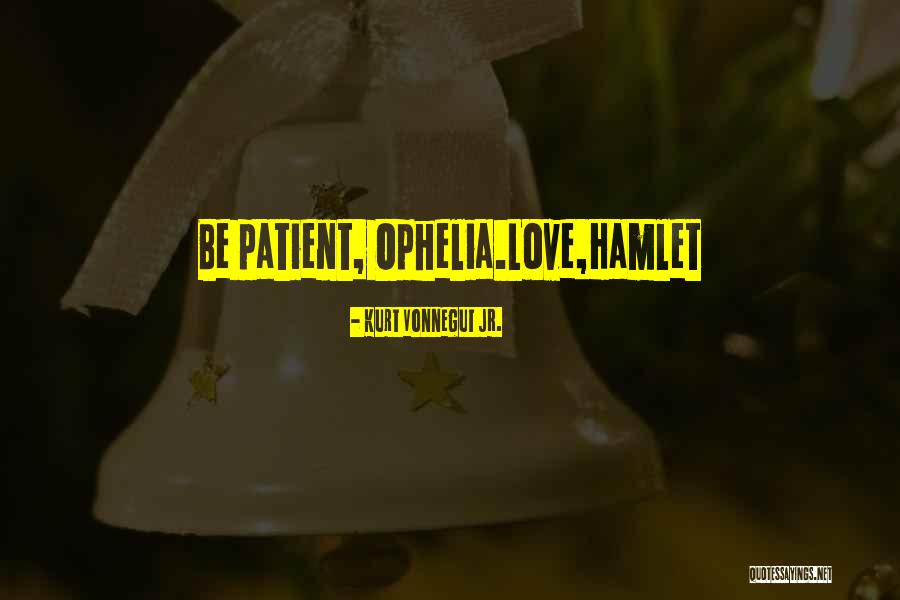 Be patient, Ophelia.

Love,
Hamlet — Kurt Vonnegut Jr.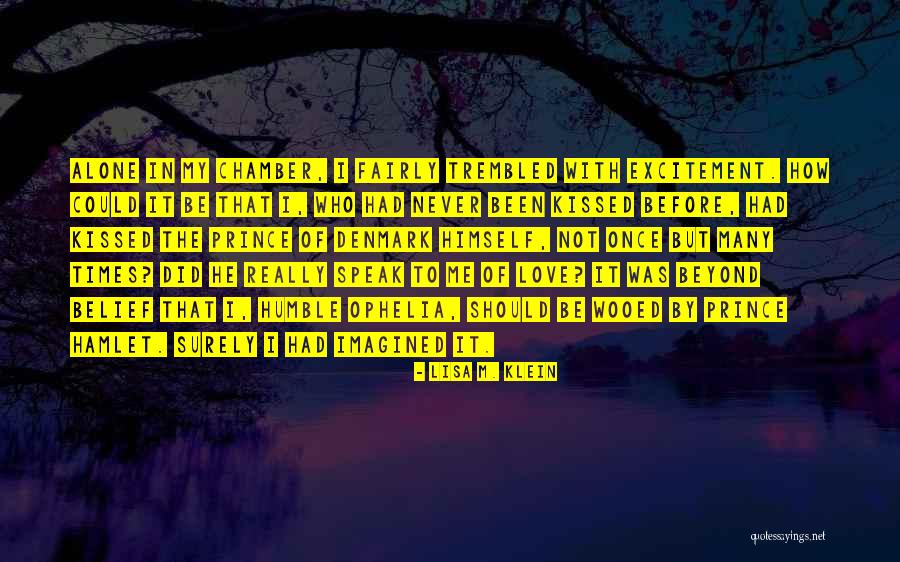 Alone in my chamber, I fairly trembled with excitement. How could it be that I, who had never been kissed before, had kissed the Prince of Denmark himself, not once but many times? Did he really speak to me of love? It was beyond belief that I, humble Ophelia, should be wooed by Prince Hamlet. Surely I had imagined it. — Lisa M. Klein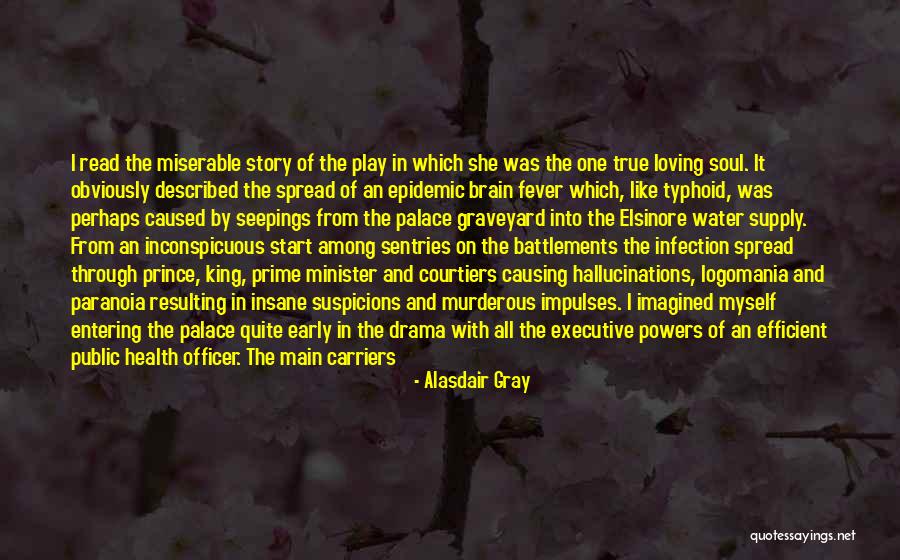 I read the miserable story of the play in which she was the one true loving soul. It obviously described the spread of an epidemic brain fever which, like typhoid, was perhaps caused by seepings from the palace graveyard into the Elsinore water supply. From an inconspicuous start among sentries on the battlements the infection spread through prince, king, prime minister and courtiers causing hallucinations, logomania and paranoia resulting in insane suspicions and murderous impulses. I imagined myself entering the palace quite early in the drama with all the executive powers of an efficient public health officer. The main carriers of the disease (Claudius, Polonius and the obviously incurable Hamlet) would he quarantined in separate wards. A fresh water supply and efficient modern plumbing would soon set the Danish state right and Ophelia, seeing this gruff Scottish doctor pointing her people toward a clean and healthy future, would be powerless to withhold her love. — Alasdair Gray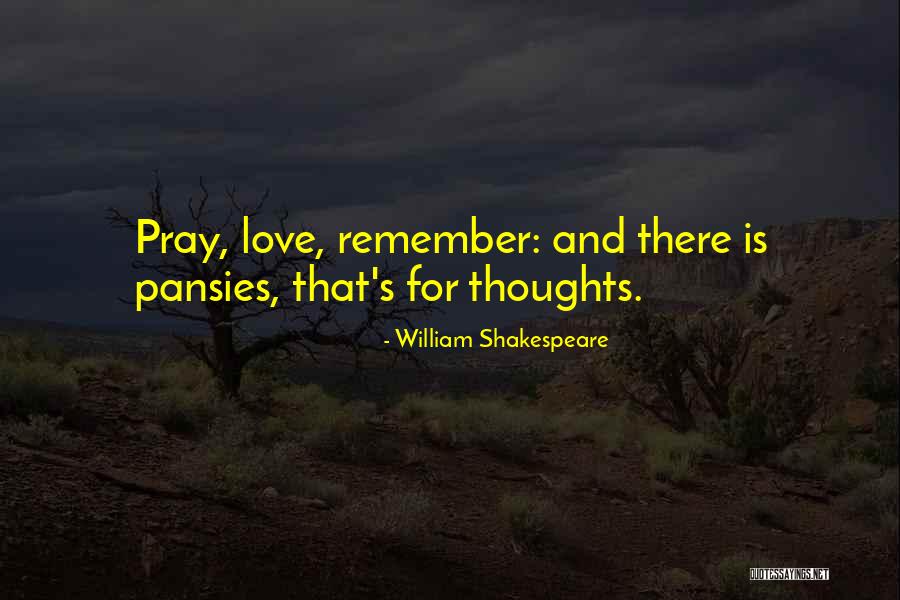 Pray, love, remember: and there is pansies, that's for thoughts. — William Shakespeare