Half Heartedly Quotes & Sayings
Enjoy reading and share 24 famous quotes about Half Heartedly with everyone.
Top Half Heartedly Quotes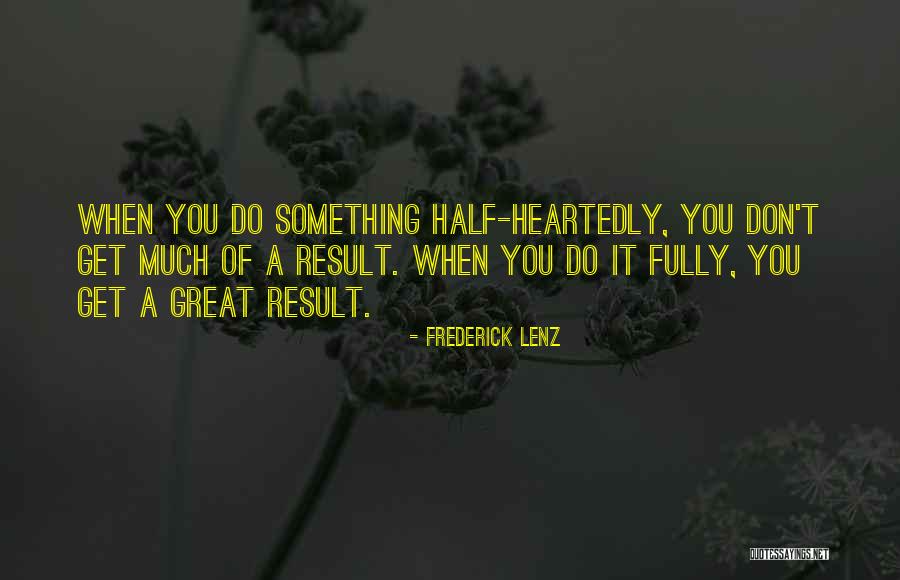 When you do something half-heartedly, you don't get much of a result. When you do it fully, you get a great result. — Frederick Lenz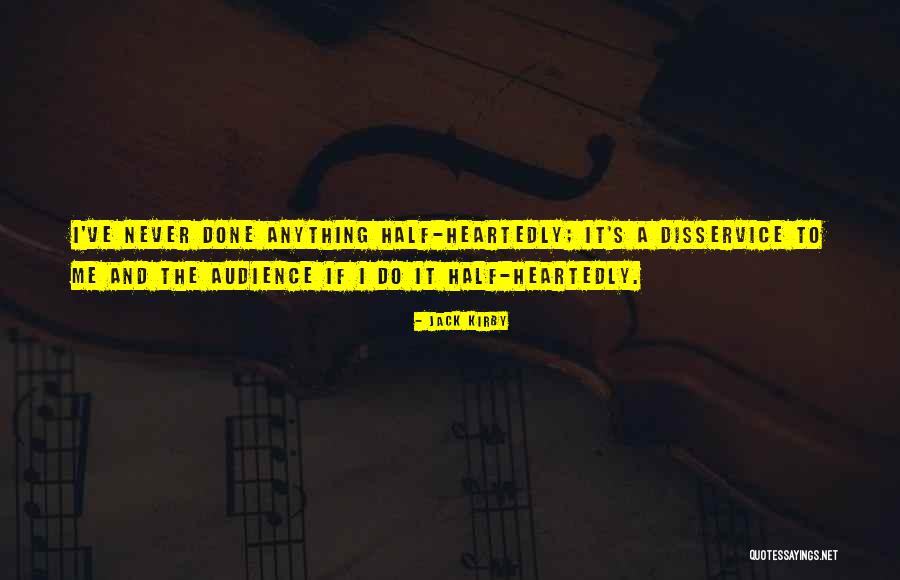 I've never done anything half-heartedly; it's a disservice to me and the audience if I do it half-heartedly. — Jack Kirby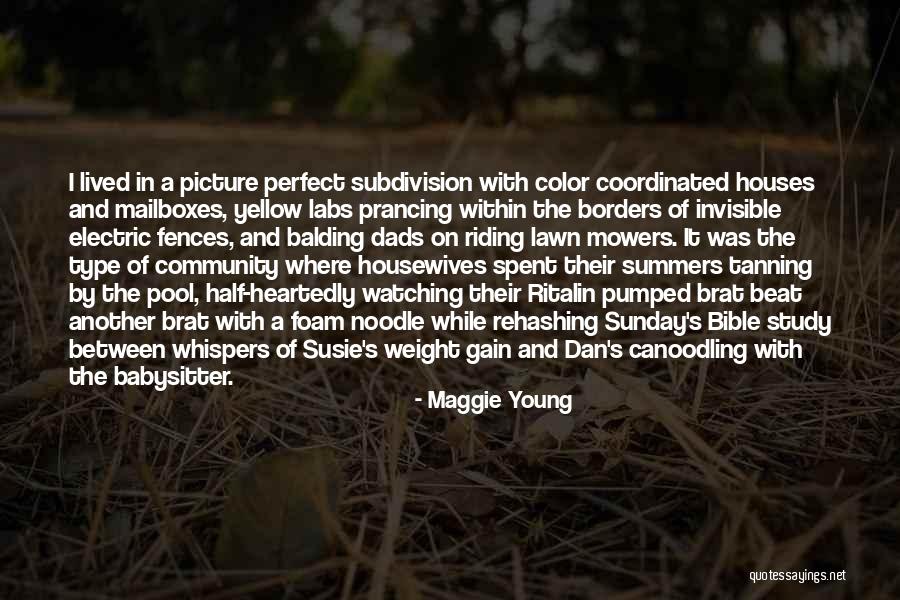 I lived in a picture perfect subdivision with color coordinated houses and mailboxes, yellow labs prancing within the borders of invisible electric fences, and balding dads on riding lawn mowers. It was the type of community where housewives spent their summers tanning by the pool, half-heartedly watching their Ritalin pumped brat beat another brat with a foam noodle while rehashing Sunday's Bible study between whispers of Susie's weight gain and Dan's canoodling with the babysitter. — Maggie Young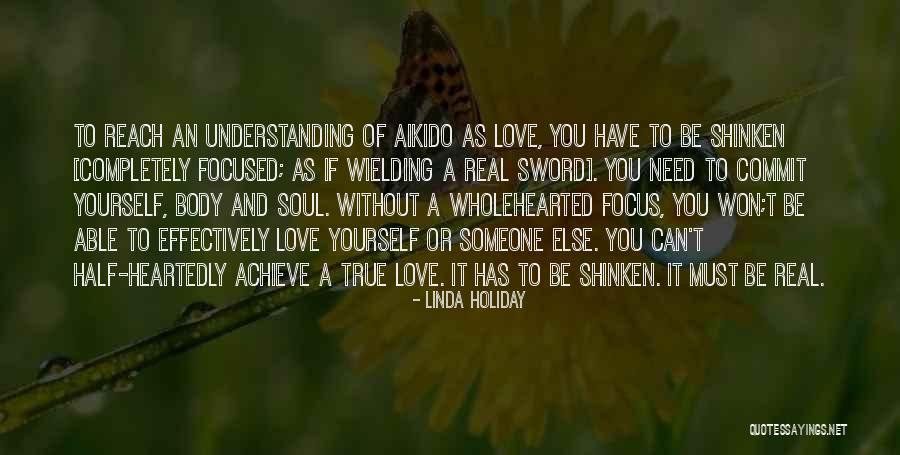 To reach an understanding of Aikido as love, you have to be shinken [completely focused; as if wielding a real sword]. You need to commit yourself, body and soul. Without a wholehearted focus, you won;t be able to effectively love yourself or someone else. You can't half-heartedly achieve a true love. It has to be shinken. It must be real. — Linda Holiday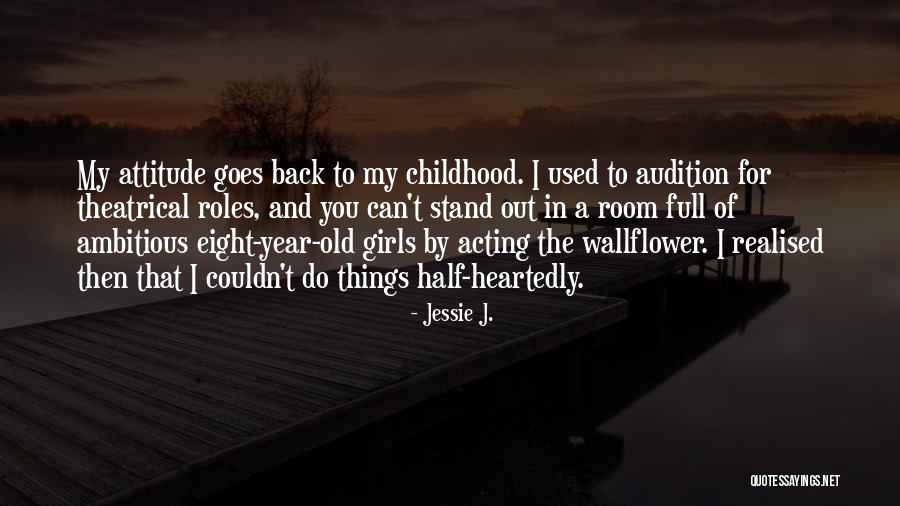 My attitude goes back to my childhood. I used to audition for theatrical roles, and you can't stand out in a room full of ambitious eight-year-old girls by acting the wallflower. I realised then that I couldn't do things half-heartedly. — Jessie J.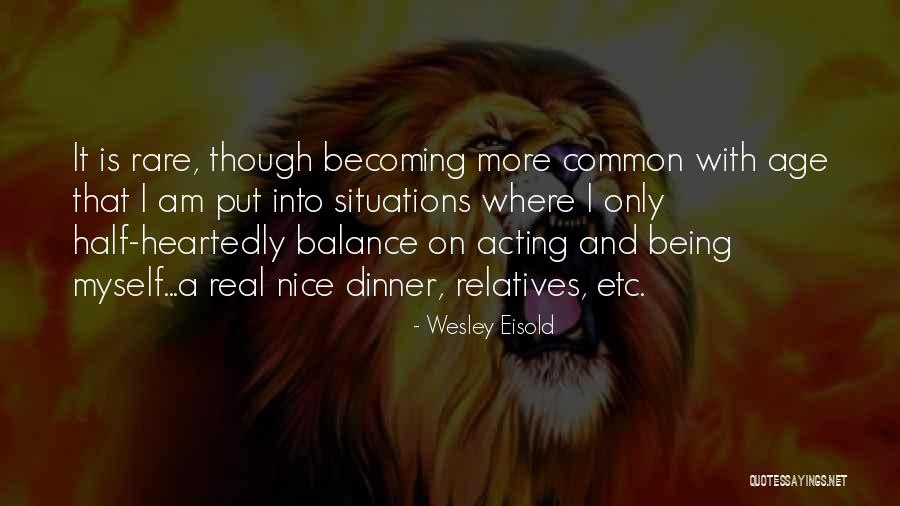 It is rare, though becoming more common with age that I am put into situations where I only half-heartedly balance on acting and being myself...a real nice dinner, relatives, etc. — Wesley Eisold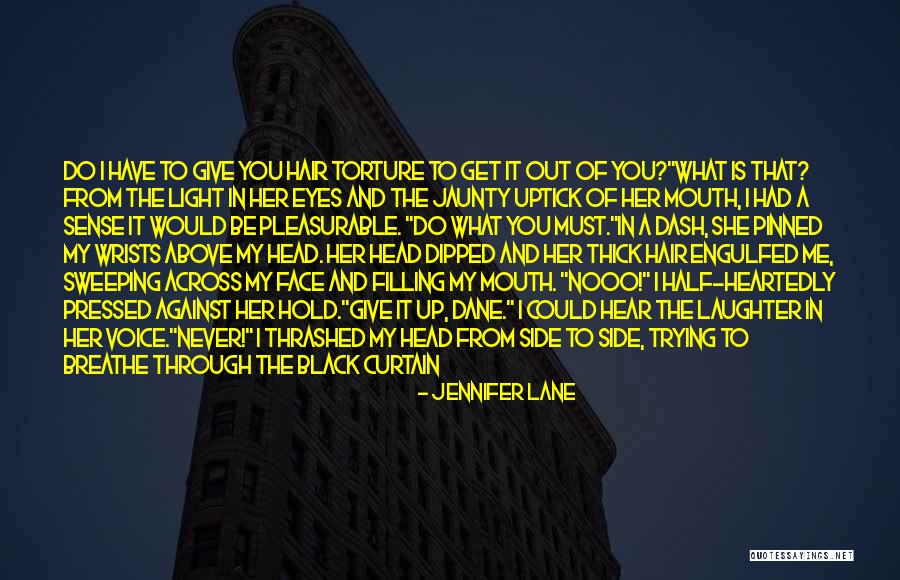 Do I have to give you hair torture to get it out of you?"
What is that? From the light in her eyes and the jaunty uptick of her mouth, I had a sense it would be pleasurable. "Do what you must."
In a dash, she pinned my wrists above my head. Her head dipped and her thick hair engulfed me, sweeping across my face and filling my mouth. "Nooo!" I half-heartedly pressed against her hold.
"Give it up, Dane." I could hear the laughter in her voice.
"Never!" I thrashed my head from side to side, trying to breathe through the black curtain blinding and drowning me. "You're killing me!"
"Jeez, you take this even worse than Matty."
I groaned. "With a sister like you, I feel sorry for him."
There was a sharp rap on the door. "Are you okay in there?" China asked.
Lucia glanced at me, and we both cracked up. — Jennifer Lane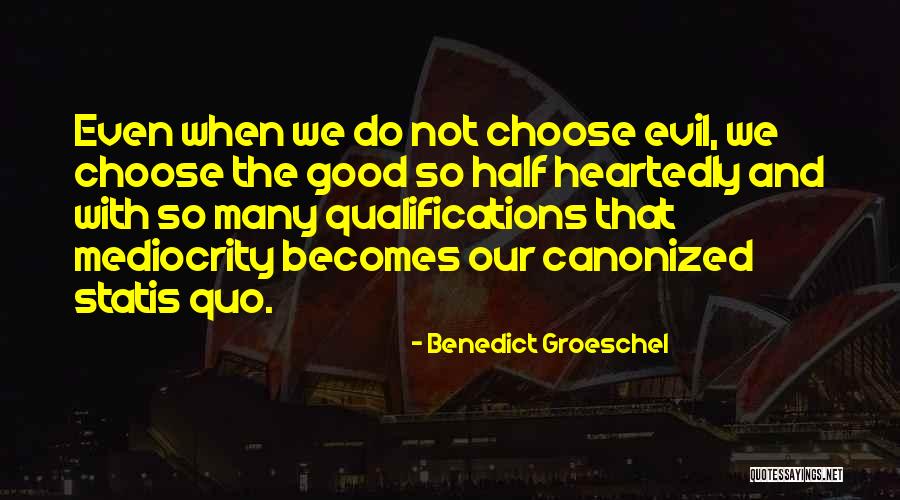 Even when we do not choose evil, we choose the good so half heartedly and with so many qualifications that mediocrity becomes our canonized statis quo. — Benedict Groeschel
I heard Little Richard and Jerry Lee Lewis, and that was it. I didn't ever want to be anything else. I just started banging away and semi-studied classical music at the Royal Academy of Music but sort of half-heartedly. — Elton John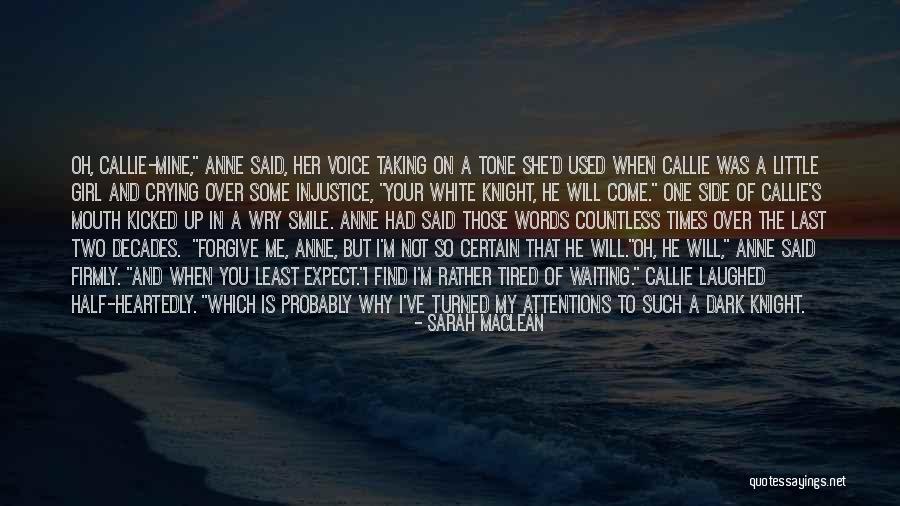 Oh, Callie-mine," Anne said, her voice taking on a tone she'd used when Callie was a little girl and crying over some injustice, "your white knight, he will come."
One side of Callie's mouth kicked up in a wry smile. Anne had said those words countless times over the last two decades.
"Forgive me, Anne, but I'm not so certain that he will."
Oh, he will," Anne said firmly. "And when you least expect."
I find I'm rather tired of waiting." Callie laughed half-heartedly. "Which is probably why I've turned my attentions to such a dark knight. — Sarah MacLean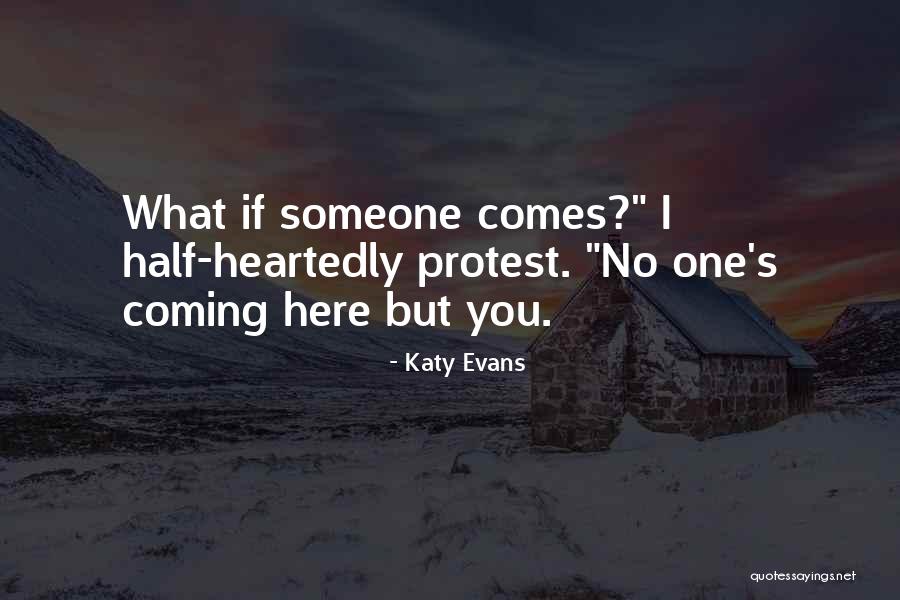 What if someone comes?" I half-heartedly protest. "No one's coming here but you. — Katy Evans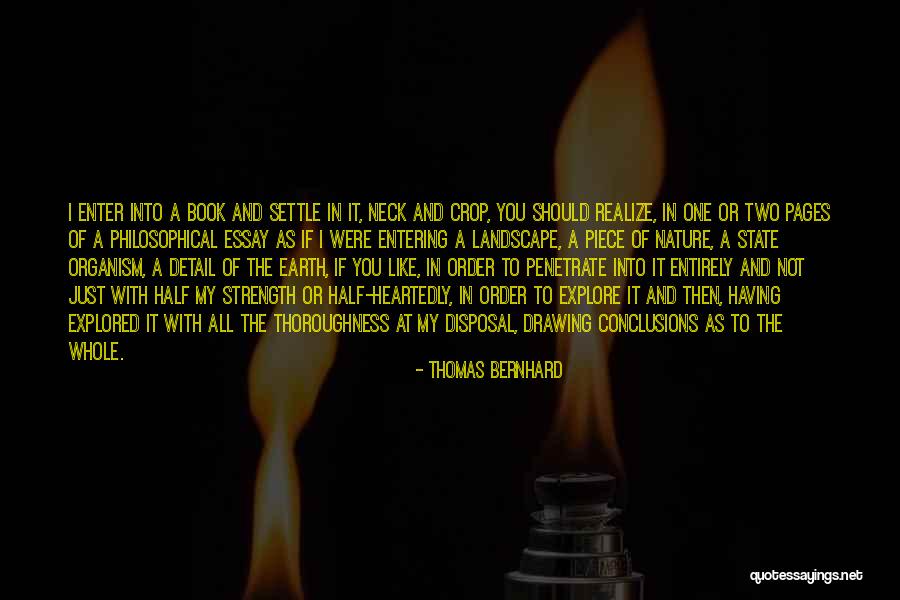 I enter into a book and settle in it, neck and crop, you should realize, in one or two pages of a philosophical essay as if I were entering a landscape, a piece of nature, a state organism, a detail of the earth, if you like, in order to penetrate into it entirely and not just with half my strength or half-heartedly, in order to explore it and then, having explored it with all the thoroughness at my disposal, drawing conclusions as to the whole. — Thomas Bernhard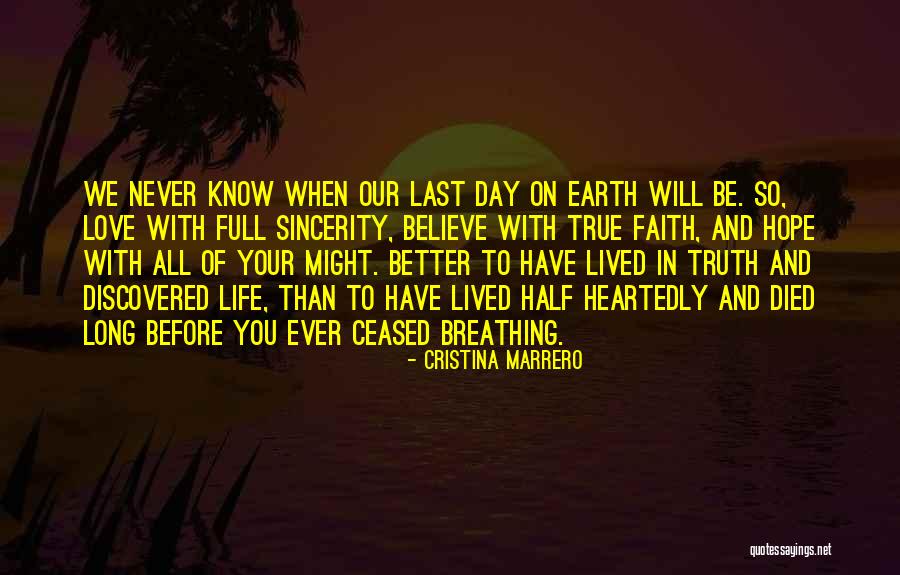 We never know when our last day on earth will be. So, love with full sincerity, believe with true faith, and hope with all of your might. Better to have lived in truth and discovered life, than to have lived half heartedly and died long before you ever ceased breathing. — Cristina Marrero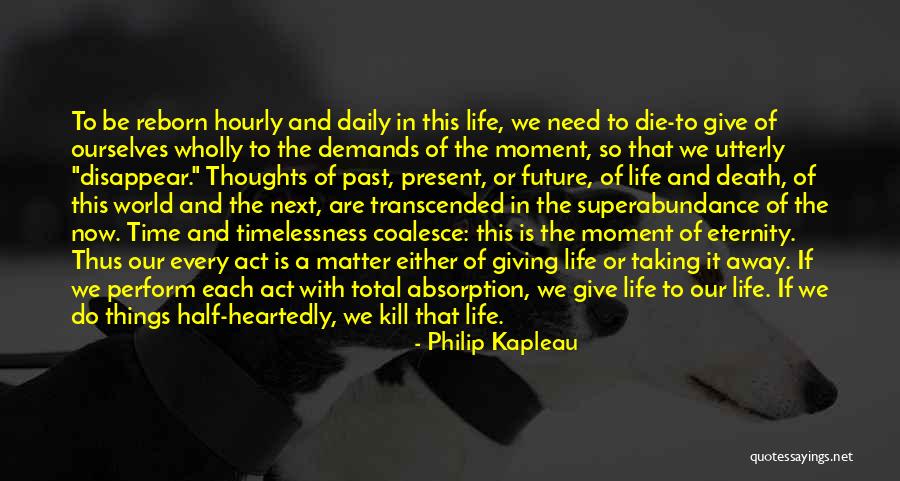 To be reborn hourly and daily in this life, we need to die-to give of ourselves wholly to the demands of the moment, so that we utterly "disappear." Thoughts of past, present, or future, of life and death, of this world and the next, are transcended in the superabundance of the now. Time and timelessness coalesce: this is the moment of eternity. Thus our every act is a matter either of giving life or taking it away. If we perform each act with total absorption, we give life to our life. If we do things half-heartedly, we kill that life. — Philip Kapleau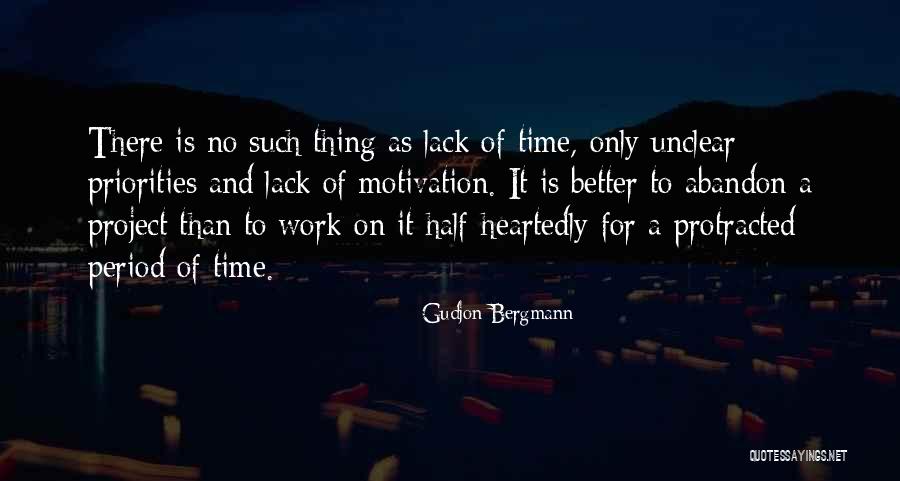 There is no such thing as lack of time, only unclear priorities and lack of motivation. It is better to abandon a project than to work on it half-heartedly for a protracted period of time. — Gudjon Bergmann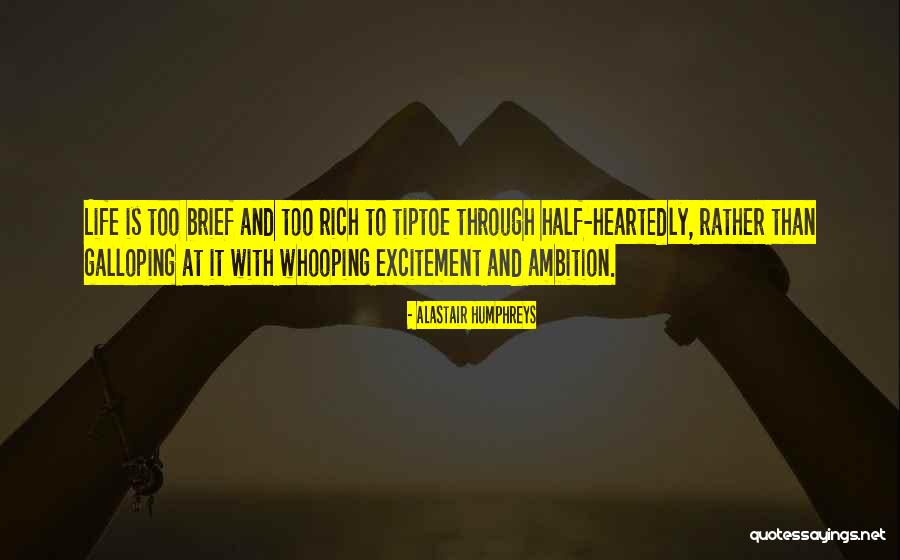 Life is too brief and too rich to tiptoe through half-heartedly, rather than galloping at it with whooping excitement and ambition. — Alastair Humphreys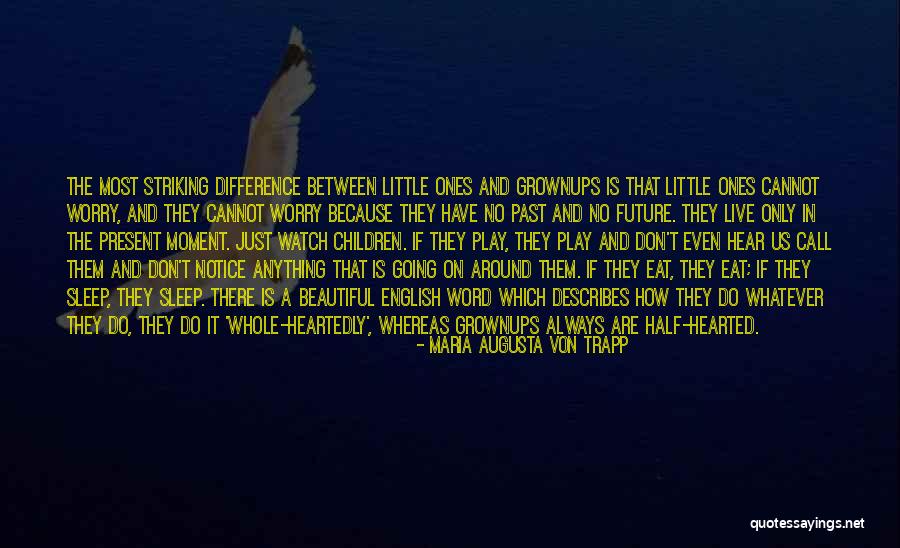 The most striking difference between little ones and grownups is that little ones cannot worry, and they cannot worry because they have no past and no future. They live only in the present moment. Just watch children. If they play, they play and don't even hear us call them and don't notice anything that is going on around them. If they eat, they eat; if they sleep, they sleep. There is a beautiful English word which describes how they do whatever they do, they do it 'whole-heartedly', whereas grownups always are half-hearted. — Maria Augusta Von Trapp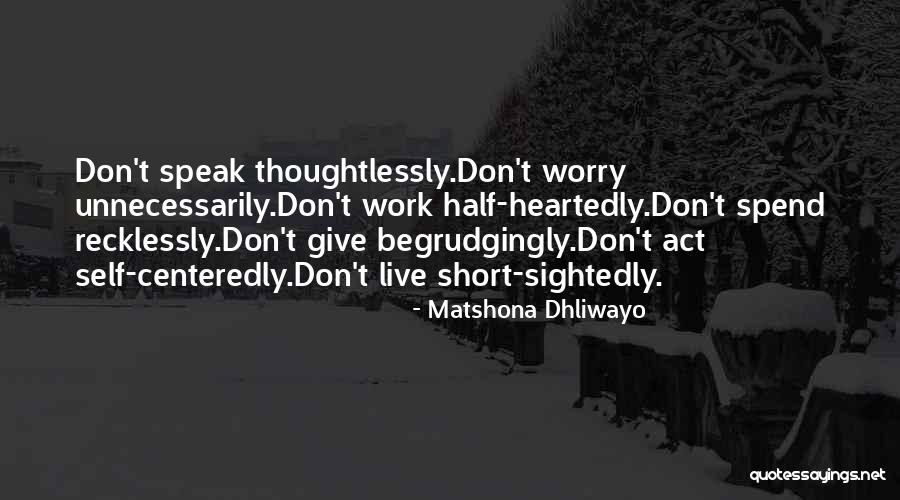 Don't speak thoughtlessly.
Don't worry unnecessarily.
Don't work half-heartedly.
Don't spend recklessly.
Don't give begrudgingly.
Don't act self-centeredly.
Don't live short-sightedly. — Matshona Dhliwayo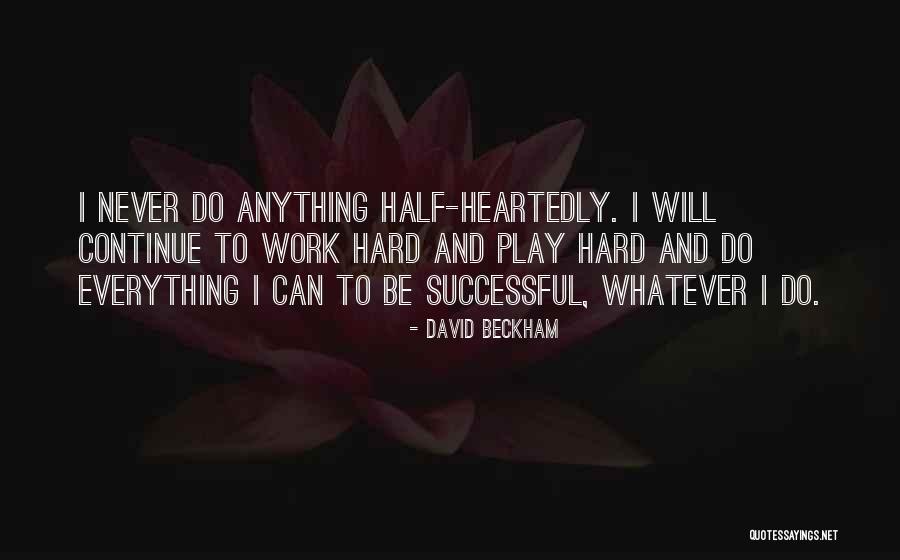 I never do anything half-heartedly. I will continue to work hard and play hard and do everything I can to be successful, whatever I do. — David Beckham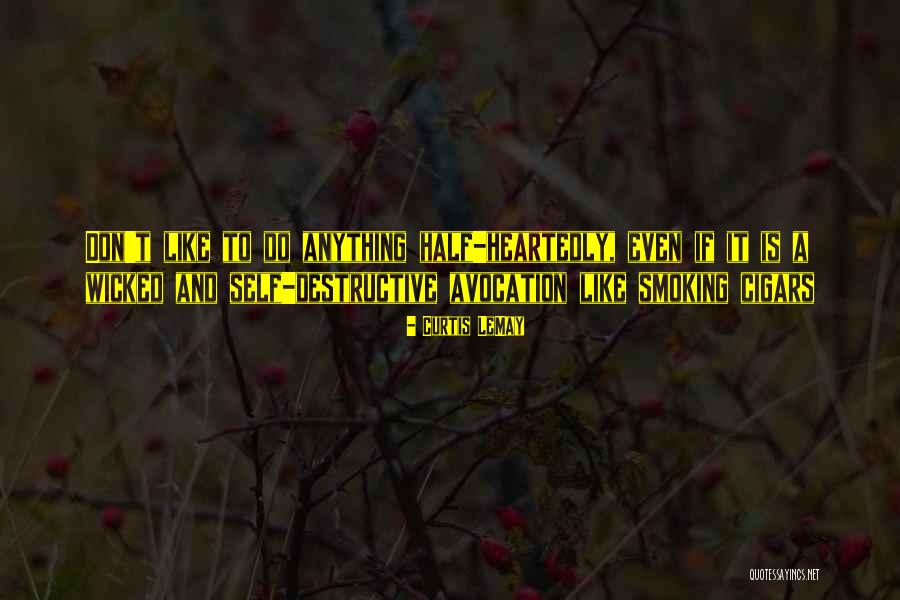 Don't like to do anything half-heartedly, even if it is a wicked and self-destructive avocation like smoking cigars — Curtis LeMay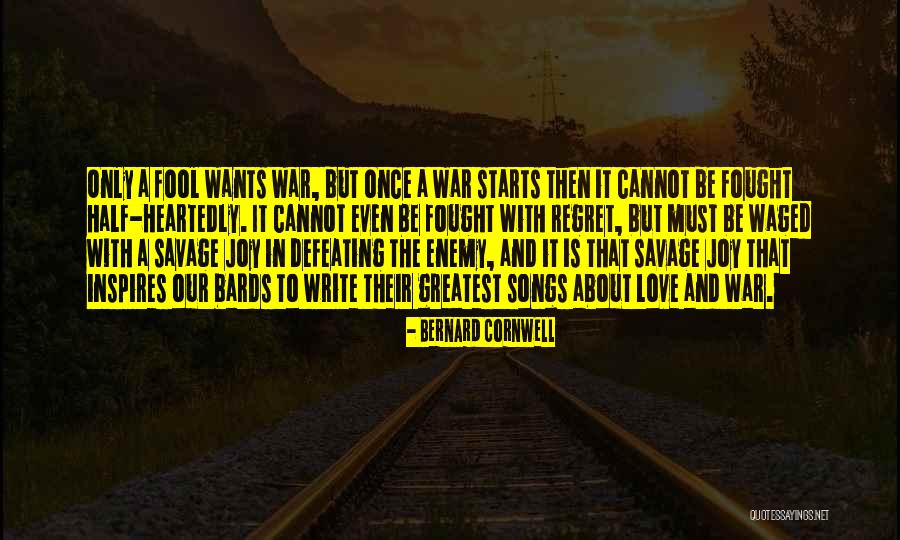 Only a fool wants war, but once a war starts then it cannot be fought half-heartedly. It cannot even be fought with regret, but must be waged with a savage joy in defeating the enemy, and it is that savage joy that inspires our bards to write their greatest songs about love and war. — Bernard Cornwell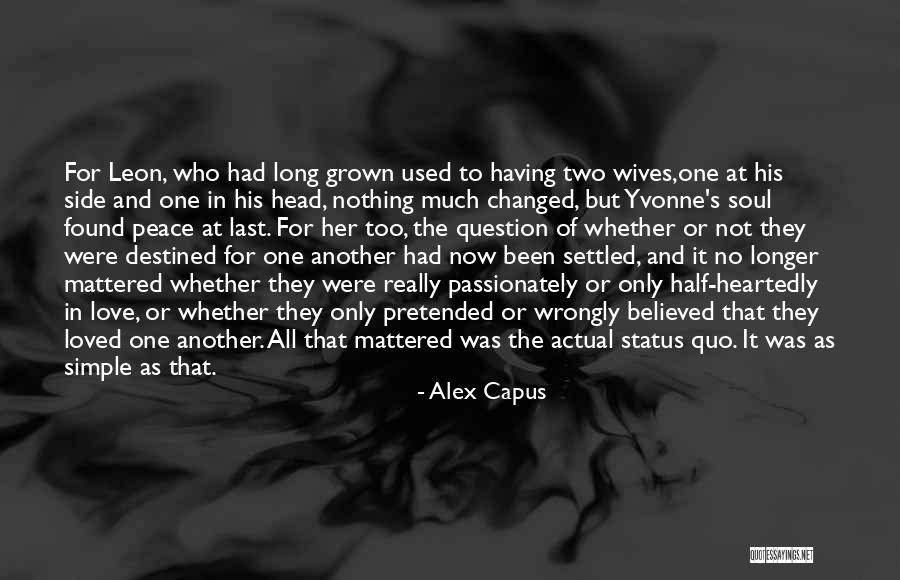 For Leon, who had long grown used to having two wives,one at his side and one in his head, nothing much changed, but Yvonne's soul found peace at last. For her too, the question of whether or not they were destined for one another had now been settled, and it no longer mattered whether they were really passionately or only half-heartedly in love, or whether they only pretended or wrongly believed that they loved one another. All that mattered was the actual status quo. It was as simple as that. — Alex Capus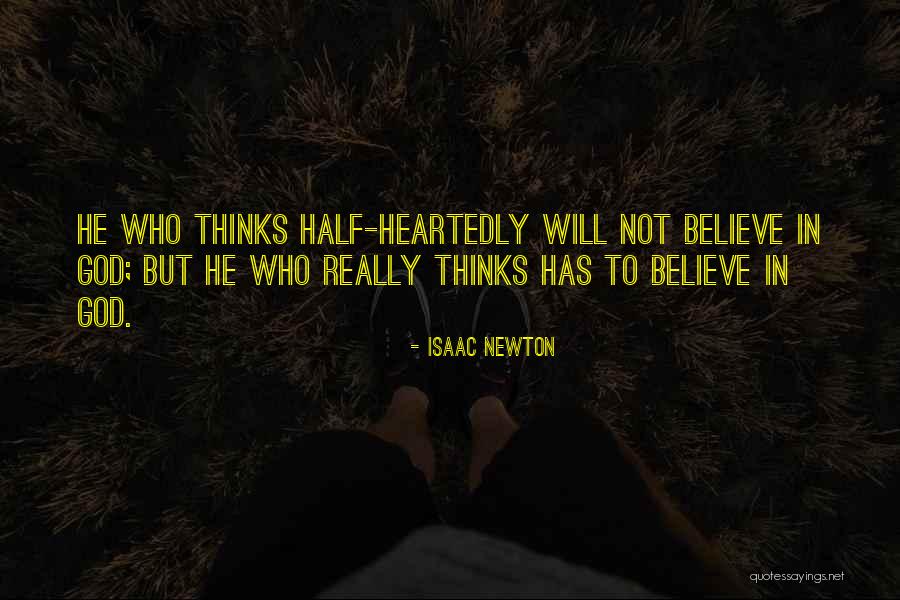 He who thinks half-heartedly will not believe in God; but he who really thinks has to believe in God. — Isaac Newton