Quotes & Sayings About Group Productivity
Enjoy reading and share 8 famous quotes about Group Productivity with everyone.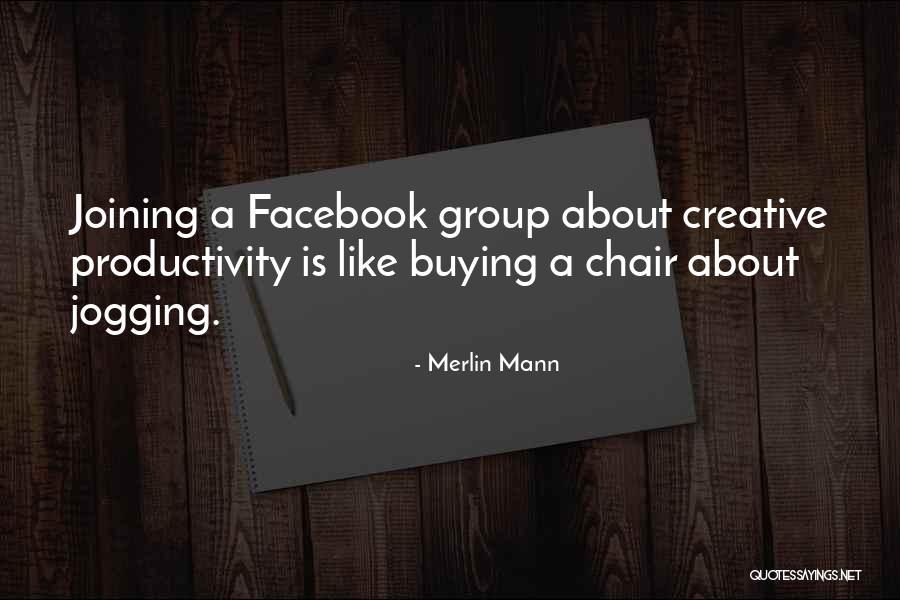 Joining a Facebook group about creative productivity is like buying a chair about jogging. — Merlin Mann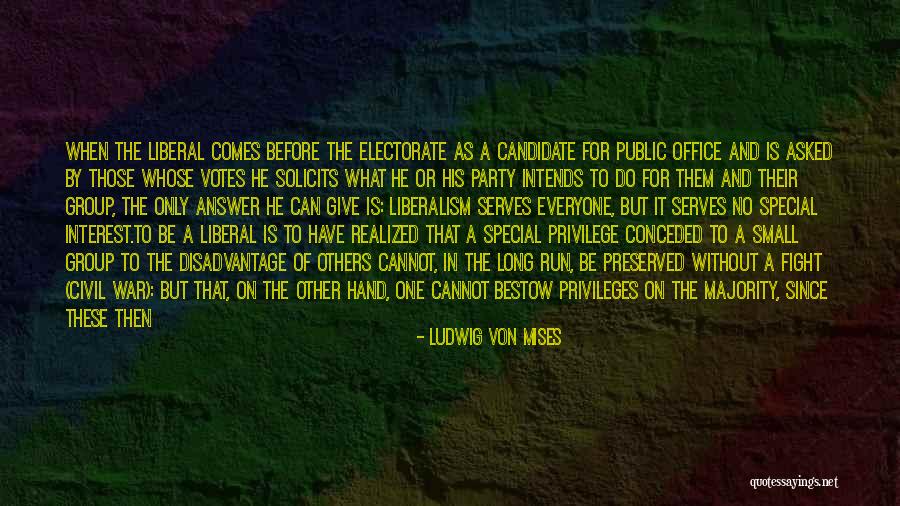 When the liberal comes before the electorate as a candidate for public office and is asked by those whose votes he solicits what he or his party intends to do for them and their group, the only answer he can give is: Liberalism serves everyone, but it serves no special interest.
To be a liberal is to have realized that a special privilege conceded to a small group to the disadvantage of others cannot, in the long run, be preserved without a fight (civil war): but that, on the other hand, one cannot bestow privileges on the majority, since these then cancel one another out in their value for those whom they are supposed to specially favor, and the only net result is a reduction in the productivity of social labor. — Ludwig Von Mises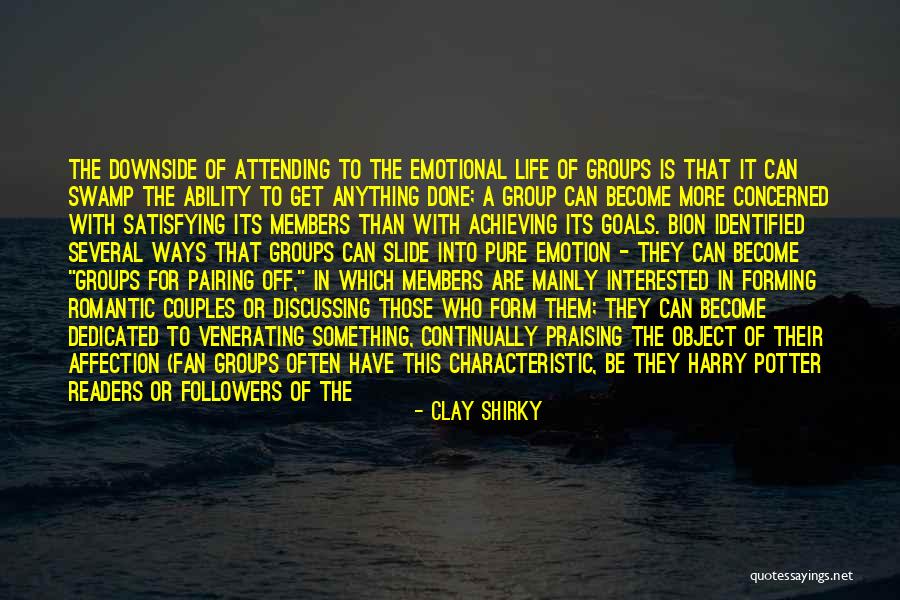 The downside of attending to the emotional life of groups is that it can swamp the ability to get anything done; a group can become more concerned with satisfying its members than with achieving its goals. Bion identified several ways that groups can slide into pure emotion - they can become "groups for pairing off," in which members are mainly interested in forming romantic couples or discussing those who form them; they can become dedicated to venerating something, continually praising the object of their affection (fan groups often have this characteristic, be they Harry Potter readers or followers of the Arsenal soccer team), or they can focus too much on real or perceived external threats. Bion trenchantly observed that because external enemies are such spurs to group solidarity, some groups will anoint paranoid leaders because such people are expert at identifying external threats, thus generating pleasurable group solidarity even when the threats aren't real. — Clay Shirky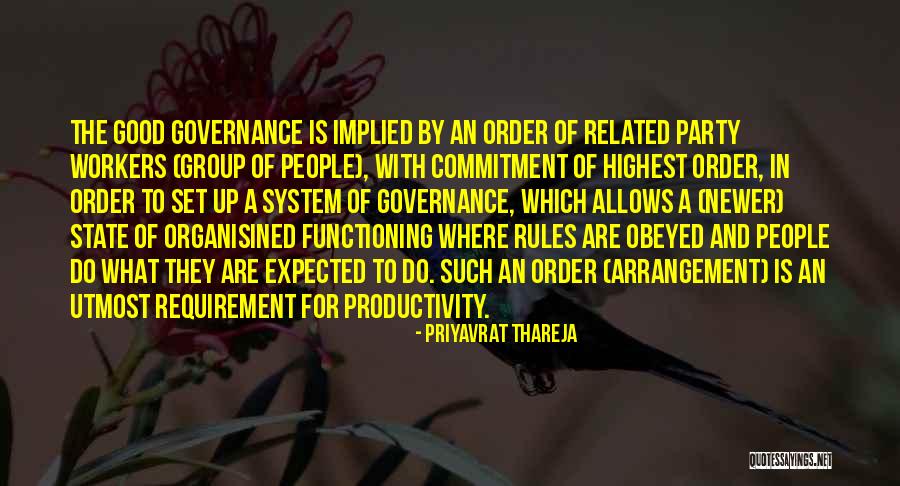 The Good Governance is implied by an order of related party workers (group of people), with commitment of highest order, in order to set up a system of governance, which allows a (newer) state of organisined functioning where rules are obeyed and people do what they are expected to do. Such an order (arrangement) is an utmost requirement for productivity. — Priyavrat Thareja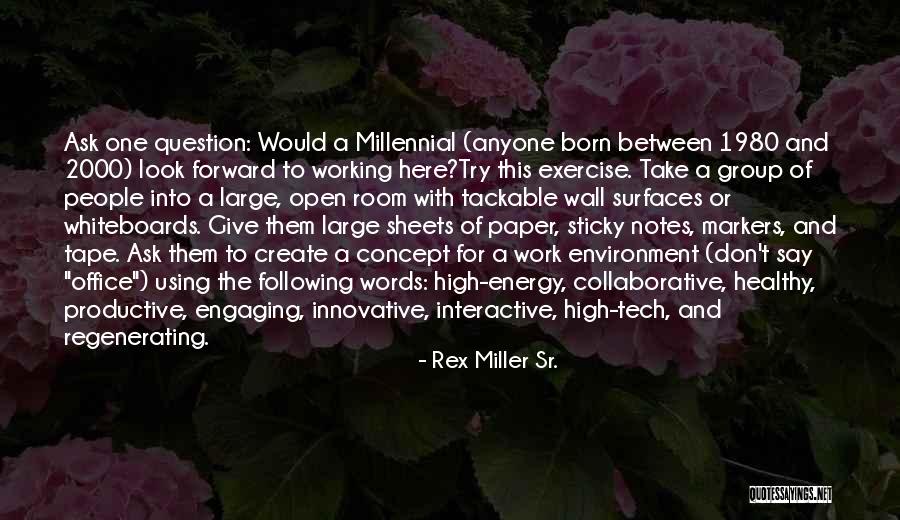 Ask one question: Would a Millennial (anyone born between 1980 and 2000) look forward to working here?

Try this exercise. Take a group of people into a large, open room with tackable wall surfaces or whiteboards. Give them large sheets of paper, sticky notes, markers, and tape. Ask them to create a concept for a work environment (don't say "office") using the following words: high-energy, collaborative, healthy, productive, engaging, innovative, interactive, high-tech, and regenerating. — Rex Miller Sr.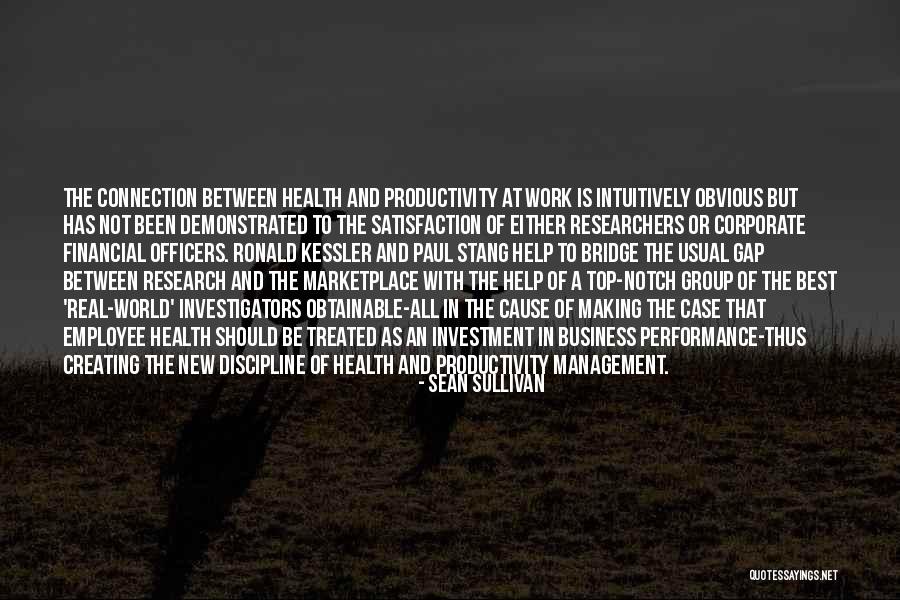 The connection between health and productivity at work is intuitively obvious but has not been demonstrated to the satisfaction of either researchers or corporate financial officers. Ronald Kessler and Paul Stang help to bridge the usual gap between research and the marketplace with the help of a top-notch group of the best 'real-world' investigators obtainable-all in the cause of making the case that employee health should be treated as an investment in business performance-thus creating the new discipline of health and productivity management. — Sean Sullivan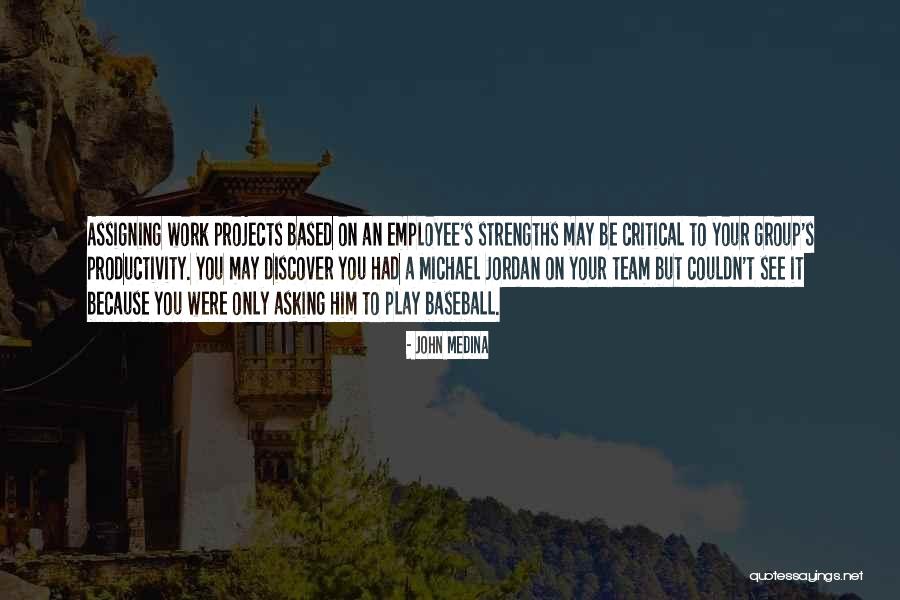 Assigning work projects based on an employee's strengths may be critical to your group's productivity. You may discover you had a Michael Jordan on your team but couldn't see it because you were only asking him to play baseball. — John Medina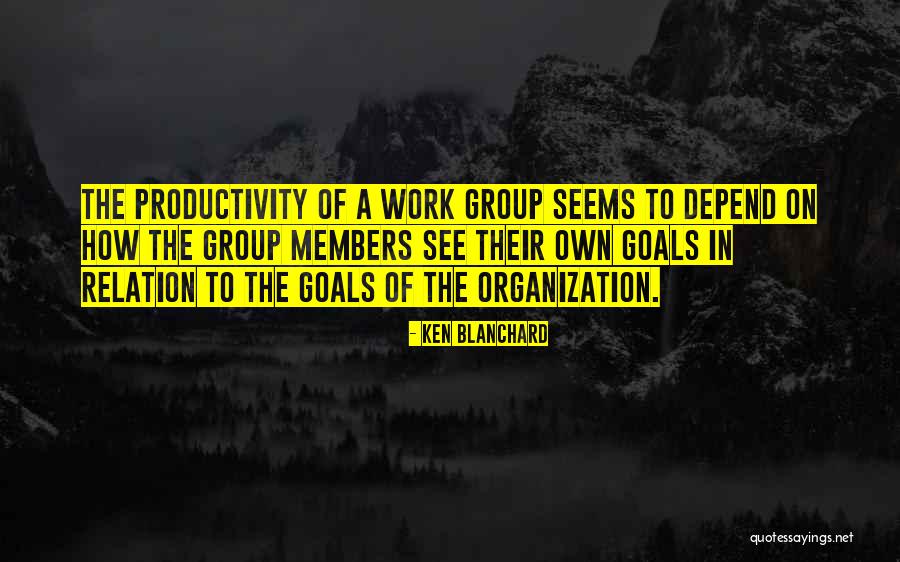 The productivity of a work group seems to depend on how the group members see their own goals in relation to the goals of the organization. — Ken Blanchard