Great Jehovah Quotes & Sayings
Enjoy reading and share 23 famous quotes about Great Jehovah with everyone.
Top Great Jehovah Quotes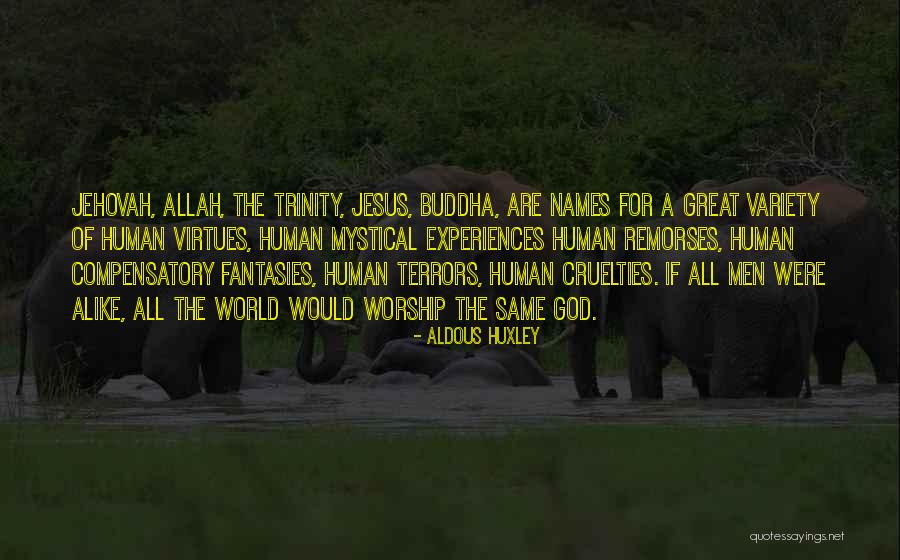 Jehovah, Allah, the Trinity, Jesus, Buddha, are names for a great variety of human virtues, human mystical experiences human remorses, human compensatory fantasies, human terrors, human cruelties. If all men were alike, all the world would worship the same God. — Aldous Huxley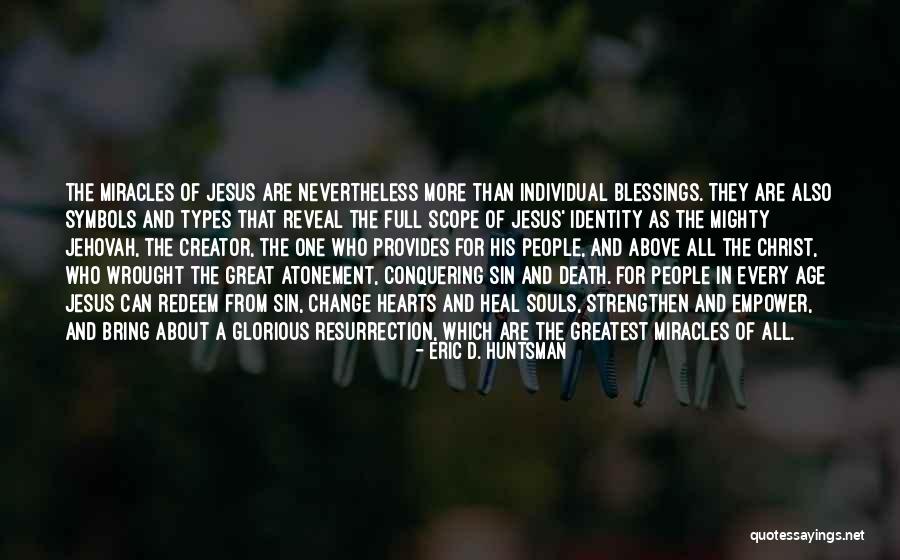 The miracles of Jesus are nevertheless more than individual blessings. They are also symbols and types that reveal the full scope of Jesus' identity as the mighty Jehovah, the Creator, the one who provides for his people, and above all the Christ, who wrought the great Atonement, conquering sin and death. For people in every age Jesus can redeem from sin, change hearts and heal souls, strengthen and empower, and bring about a glorious resurrection, which are the greatest miracles of all. — Eric D. Huntsman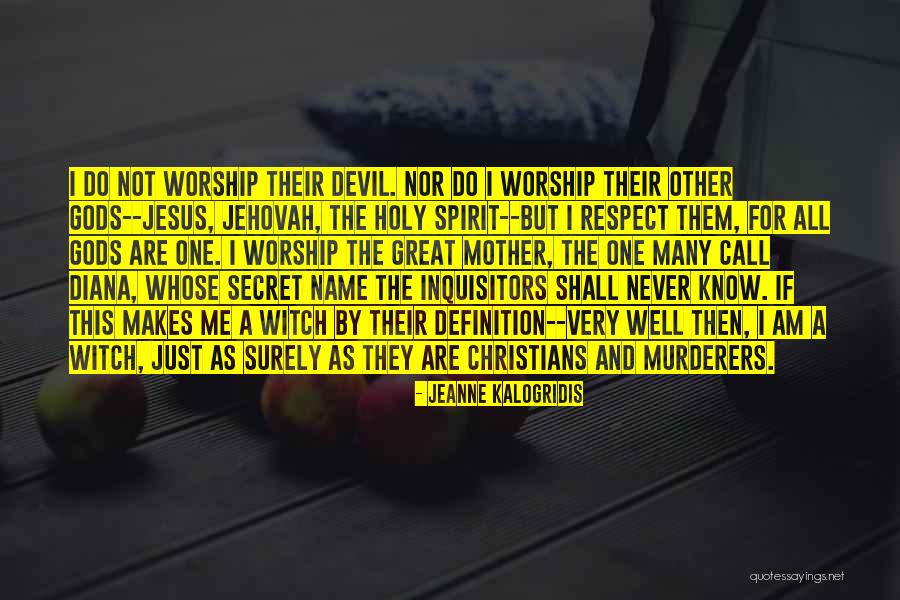 I do not worship their devil. Nor do I worship their other gods--Jesus, Jehovah, the Holy Spirit--but I respect them, for all gods are One. I worship the Great Mother, the one many call Diana, whose secret name the inquisitors shall never know. If this makes me a witch by their definition--very well then, I am a witch, just as surely as they are Christians and murderers. — Jeanne Kalogridis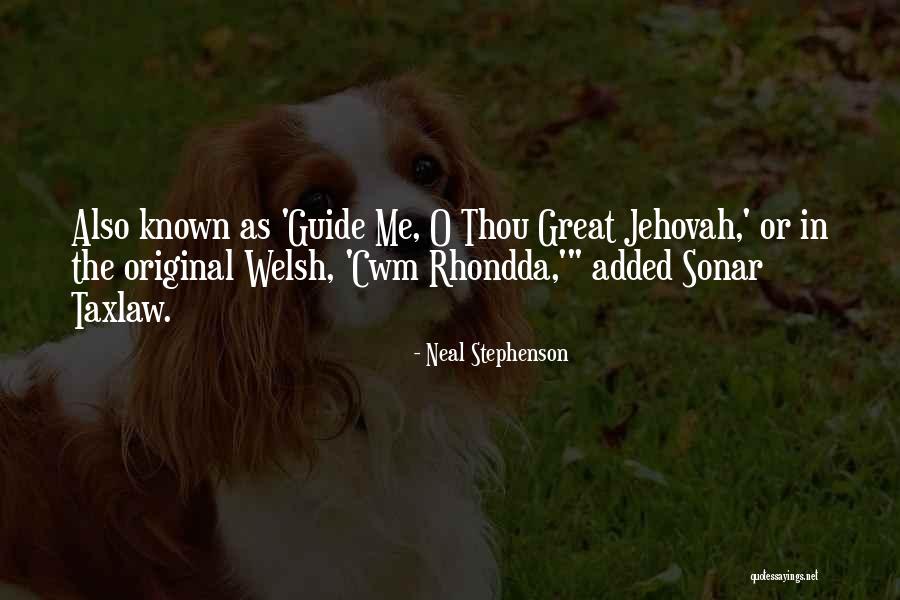 Also known as 'Guide Me, O Thou Great Jehovah,' or in the original Welsh, 'Cwm Rhondda,'" added Sonar Taxlaw. — Neal Stephenson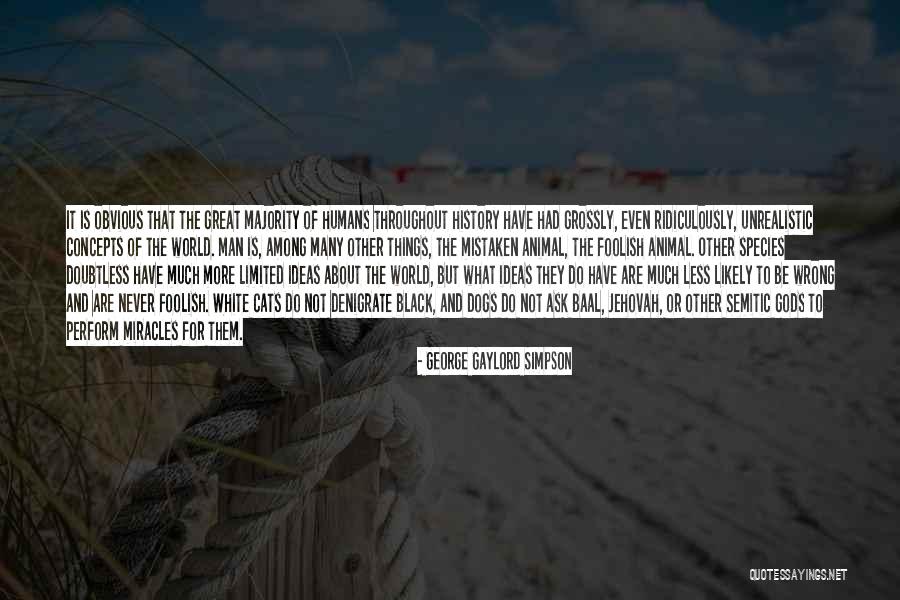 It is obvious that the great majority of humans throughout history have had grossly, even ridiculously, unrealistic concepts of the world. Man is, among many other things, the mistaken animal, the foolish animal. Other species doubtless have much more limited ideas about the world, but what ideas they do have are much less likely to be wrong and are never foolish. White cats do not denigrate black, and dogs do not ask Baal, Jehovah, or other Semitic gods to perform miracles for them. — George Gaylord Simpson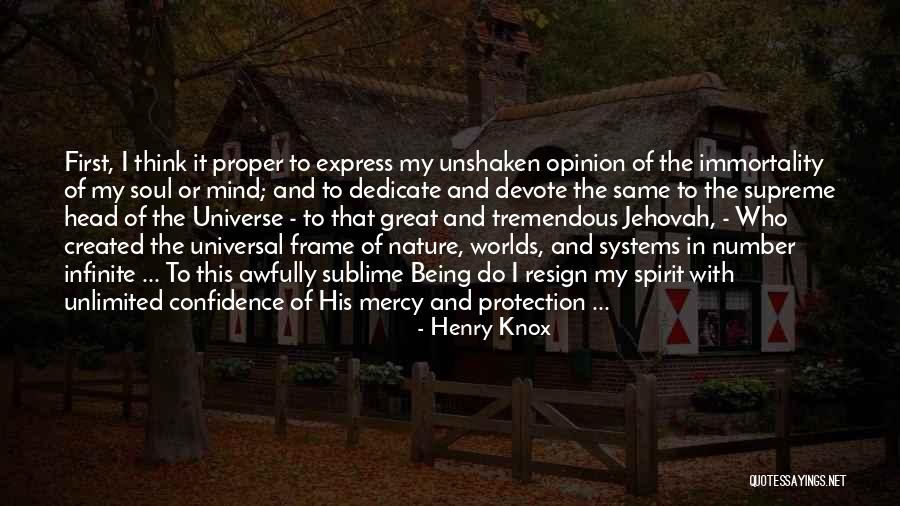 First, I think it proper to express my unshaken opinion of the immortality of my soul or mind; and to dedicate and devote the same to the supreme head of the Universe - to that great and tremendous Jehovah, - Who created the universal frame of nature, worlds, and systems in number infinite ... To this awfully sublime Being do I resign my spirit with unlimited confidence of His mercy and protection ... — Henry Knox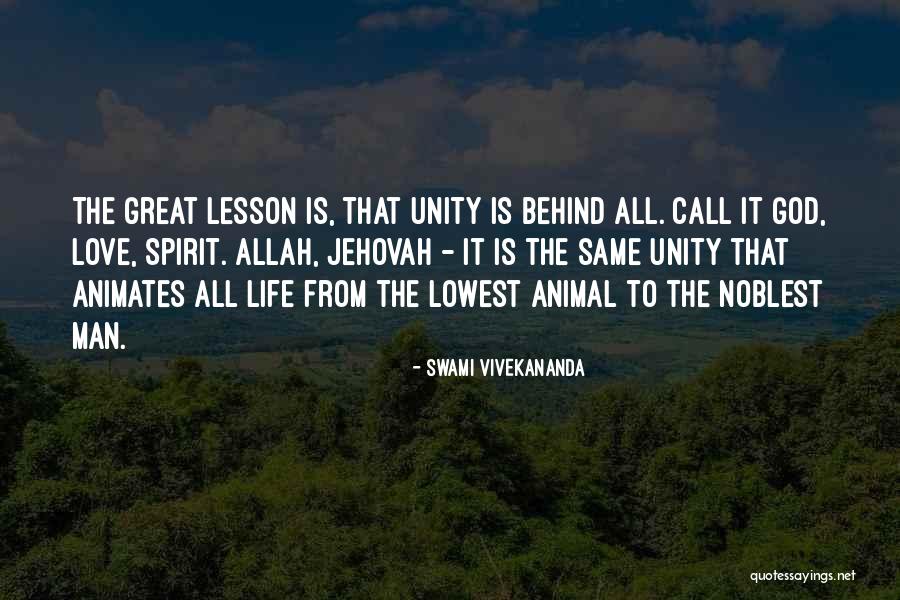 The great lesson is, that unity is behind all. Call it God, Love, Spirit. Allah, Jehovah - it is the same unity that animates all life from the lowest animal to the noblest man. — Swami Vivekananda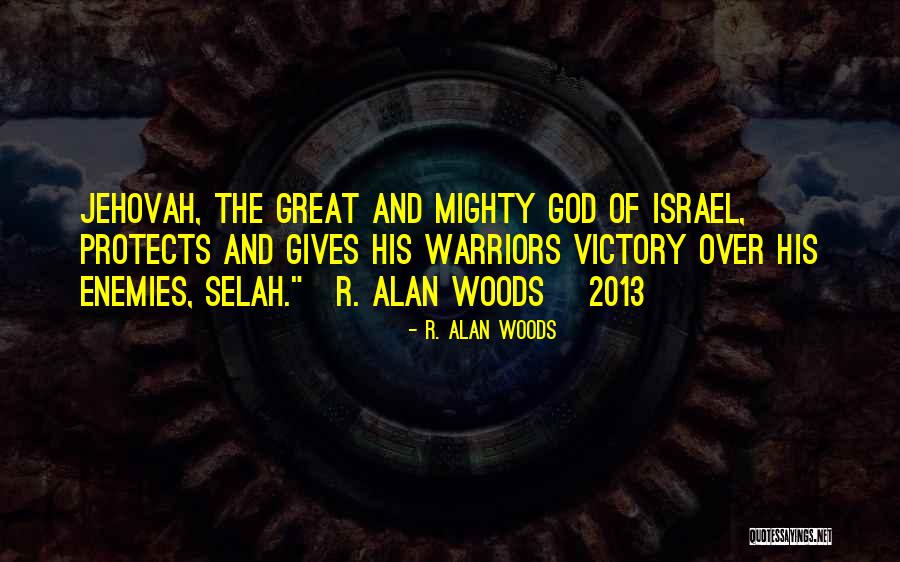 Jehovah, the great and mighty God of Israel, protects and gives His warriors victory over His enemies, Selah."

~R. Alan Woods [2013] — R. Alan Woods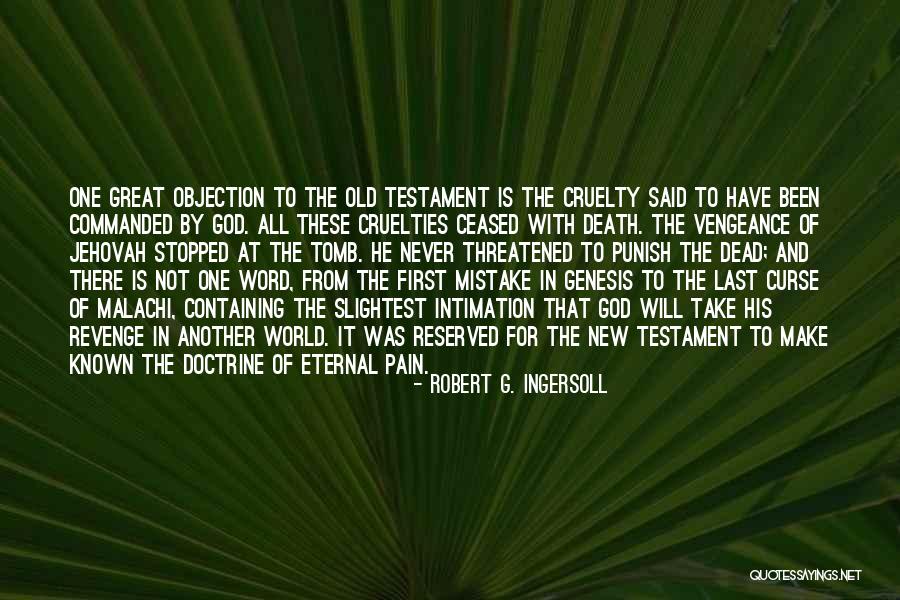 One great objection to the Old Testament is the cruelty said to have been commanded by God. All these cruelties ceased with death. The vengeance of Jehovah stopped at the tomb. He never threatened to punish the dead; and there is not one word, from the first mistake in Genesis to the last curse of Malachi, containing the slightest intimation that God will take his revenge in another world. It was reserved for the New Testament to make known the doctrine of eternal pain. — Robert G. Ingersoll
Did I exist before my birth? No. Shall I exist after death? No. What am I? A little dust collected in an organism. What am I to do on this earth? The choice rests with me: suffer or enjoy. Whither will suffering lead me? To nothingness; but I shall have suffered. Whither will enjoyment lead me? To nothingness; but I shall have enjoyed myself. My choice is made. One must eat or be eaten. I shall eat. It is better to be the tooth than the grass. Such is my wisdom. After which, go whither I push thee, the grave-digger is there; the Pantheon for some of us: all falls into the great hole. End. Finis. Total liquidation. This is the vanishing-point. Death is death, believe me. I laugh at the idea of there being any one who has anything to tell me on that subject. Fables of nurses; bugaboo for children; Jehovah for men. No; our to-morrow is the night. Beyond the tomb there is nothing but equal nothingness. — Victor Hugo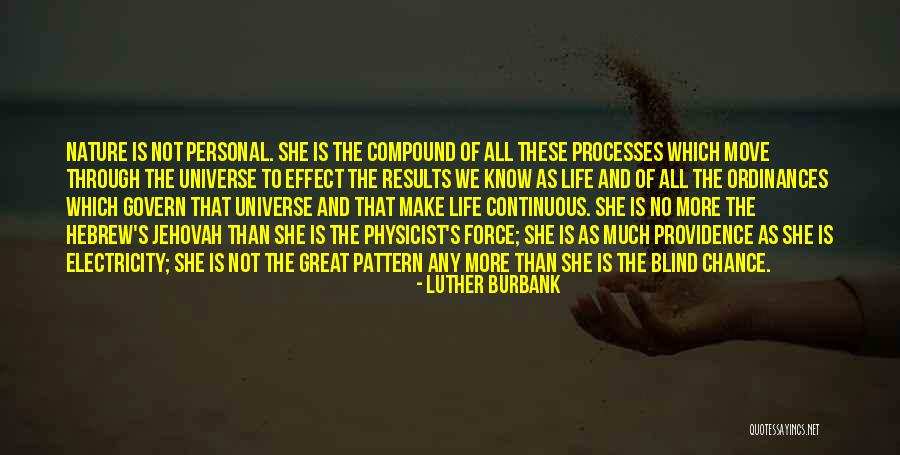 Nature is not personal. She is the compound of all these processes which move through the universe to effect the results we know as Life and of all the ordinances which govern that universe and that make Life continuous. She is no more the Hebrew's Jehovah than she is the Physicist's Force; she is as much Providence as she is Electricity; she is not the Great Pattern any more than she is the Blind Chance. — Luther Burbank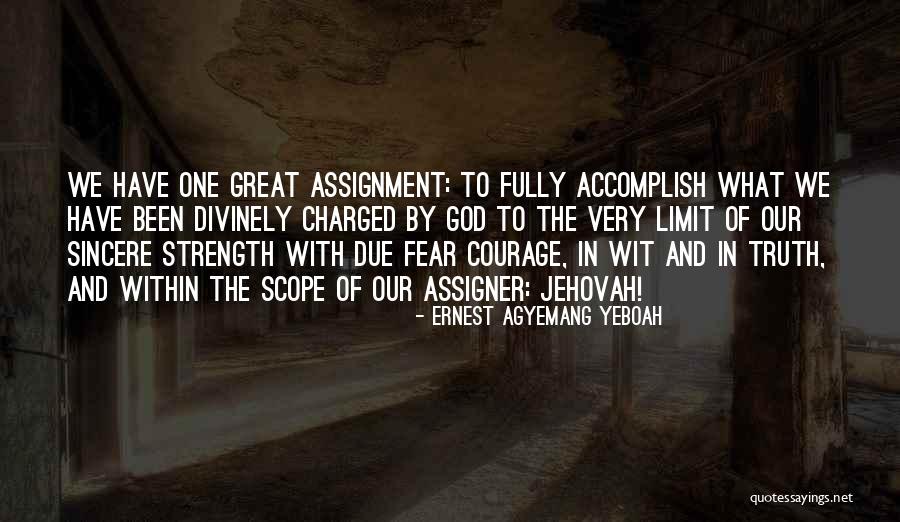 We have one great assignment: to fully accomplish what we have been divinely charged by God to the very limit of our sincere strength with due fear courage, in wit and in truth, and within the scope of our Assigner: Jehovah! — Ernest Agyemang Yeboah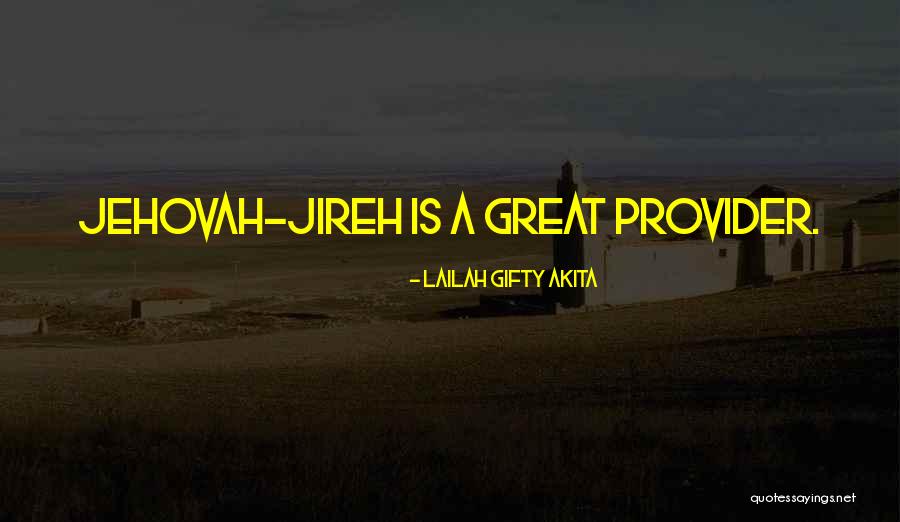 Jehovah-Jireh is a Great provider. — Lailah Gifty Akita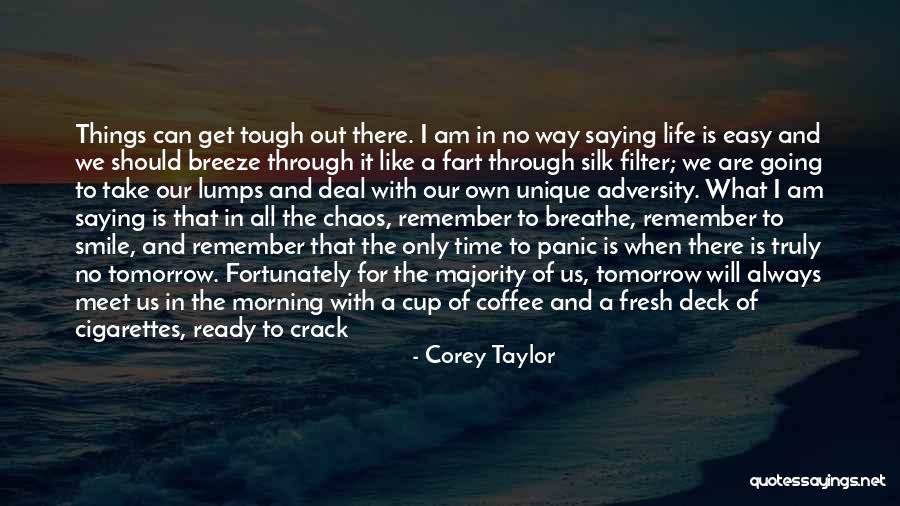 Things can get tough out there. I am in no way saying life is easy and we should breeze through it like a fart through silk filter; we are going to take our lumps and deal with our own unique adversity. What I am saying is that in all the chaos, remember to breathe, remember to smile, and remember that the only time to panic is when there is truly no tomorrow. Fortunately for the majority of us, tomorrow will always meet us in the morning with a cup of coffee and a fresh deck of cigarettes, ready to crack it's cocoon and mature into today. So ease the grip on your moralities and be yourself. Fantastic is really just the flaws. Nobody is perfect - not you, not me, not Jesus, Buddha, Jehovah, not God. But the great thing is that you do not have to be perfect to be alive, and that is what makes life absolutely perfect. — Corey Taylor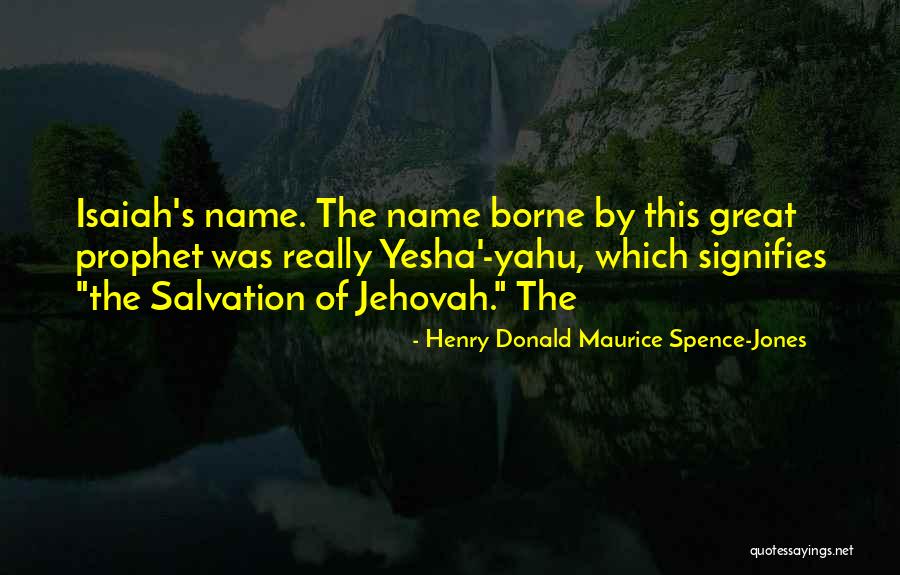 Isaiah's name. The name borne by this great prophet was really Yesha'-yahu, which signifies "the Salvation of Jehovah." The — Henry Donald Maurice Spence-Jones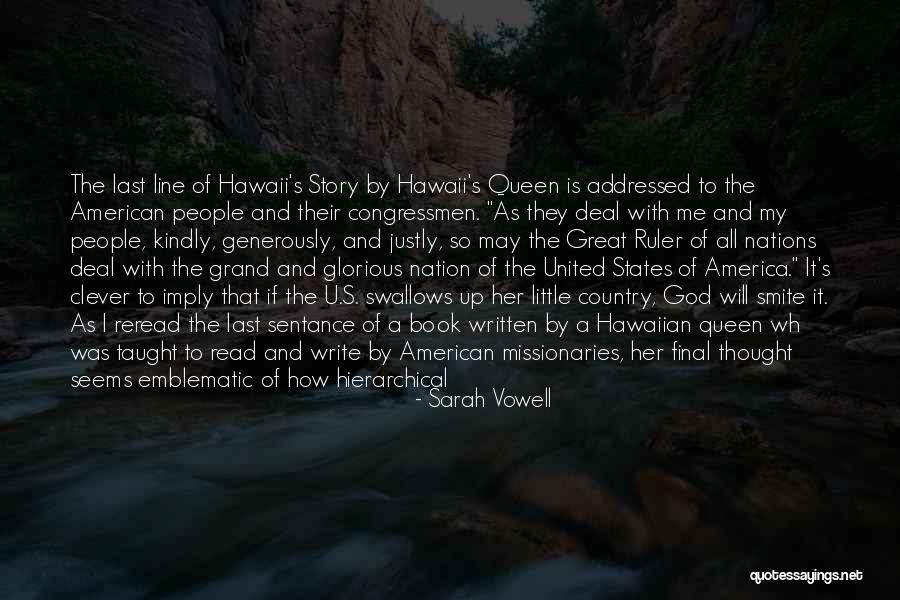 The last line of Hawaii's Story by Hawaii's Queen is addressed to the American people and their congressmen. "As they deal with me and my people, kindly, generously, and justly, so may the Great Ruler of all nations deal with the grand and glorious nation of the United States of America." It's clever to imply that if the U.S. swallows up her little country, God will smite it. As I reread the last sentance of a book written by a Hawaiian queen wh was taught to read and write by American missionaries, her final thought seems emblematic of how hierarchical Hawaiians adapted to Christianity. Jehovah, "the Great Ruler of all nations," is the highest high chief in the universe. — Sarah Vowell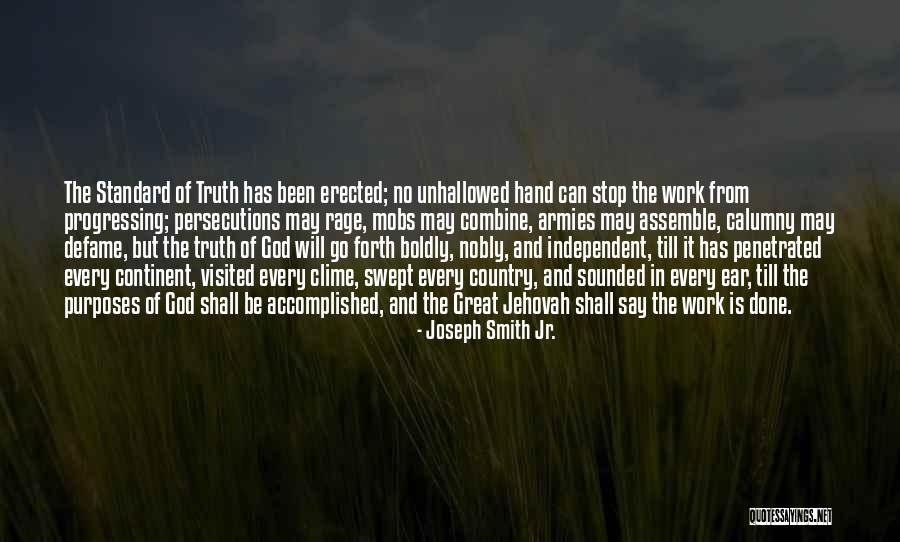 The Standard of Truth has been erected; no unhallowed hand can stop the work from progressing; persecutions may rage, mobs may combine, armies may assemble, calumny may defame, but the truth of God will go forth boldly, nobly, and independent, till it has penetrated every continent, visited every clime, swept every country, and sounded in every ear, till the purposes of God shall be accomplished, and the Great Jehovah shall say the work is done. — Joseph Smith Jr.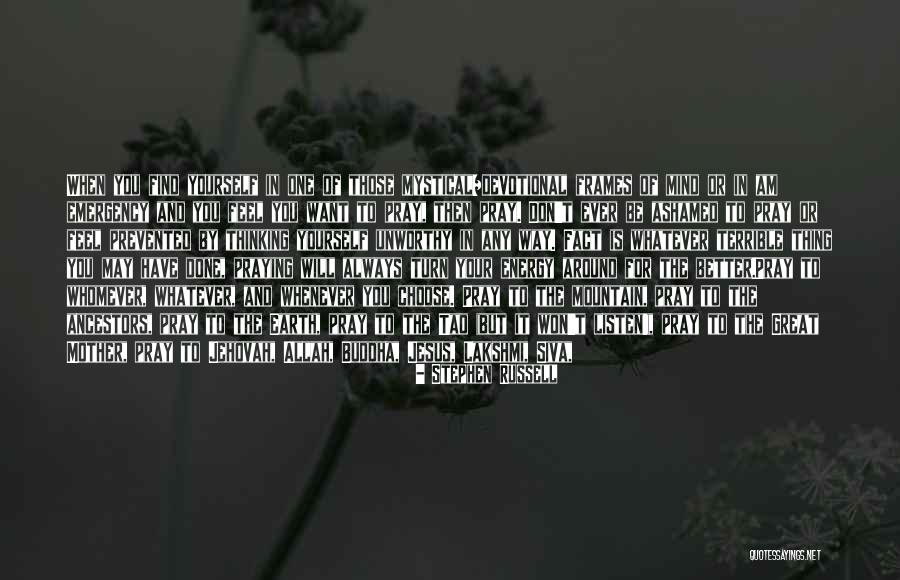 When you find yourself in one of those mystical/devotional frames of mind or in am emergency and you feel you want to pray, then pray. Don't ever be ashamed to pray or feel prevented by thinking yourself unworthy in any way. Fact is whatever terrible thing you may have done, praying will always turn your energy around for the better.
Pray to whomever, whatever, and whenever you choose. Pray to the mountain, pray to the ancestors, pray to the Earth, pray to the Tao (but it won't listen!), pray to the Great Mother, pray to Jehovah, Allah, Buddha, Jesus, Lakshmi, Siva, pray to the Great Spirit, it makes no difference. Praying is merely a device for realigning the mind, energy, and passion of your local self with the mind, energy and passion of your universal self. When you pray, you are praying to the god or goddess within you. This has an effect on your energy field, which in turn translates into a positive charge that makes something good happen. — Stephen Russell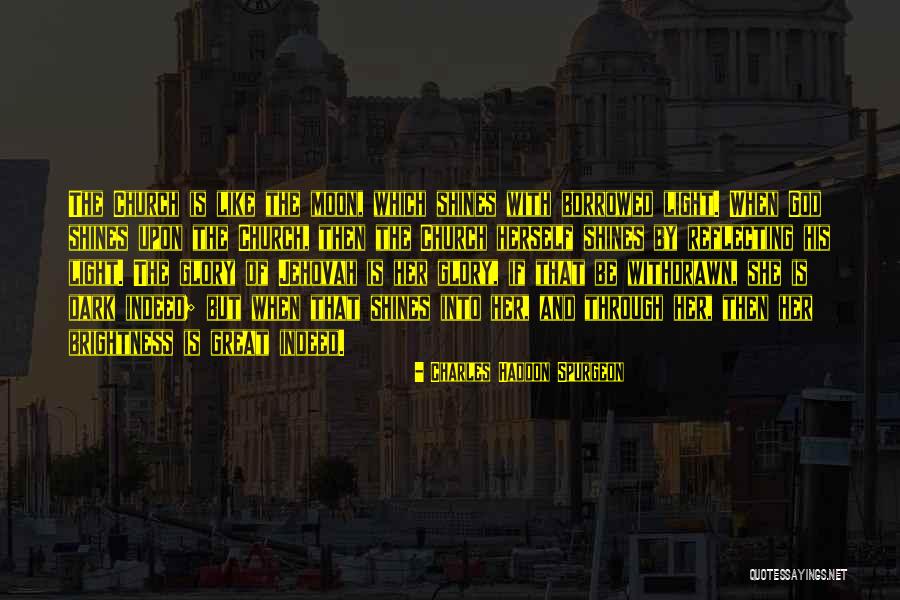 The Church is like the moon, which shines with borrowed light. When God shines upon the Church, then the Church herself shines by reflecting his light. The glory of Jehovah is her glory, if that be withdrawn, she is dark indeed; but when that shines into her, and through her, then her brightness is great indeed. — Charles Haddon Spurgeon
I believe that things we cry over because they are lost, can never be compared to things we will receive because of our loses. God is a great restorer! — Israelmore Ayivor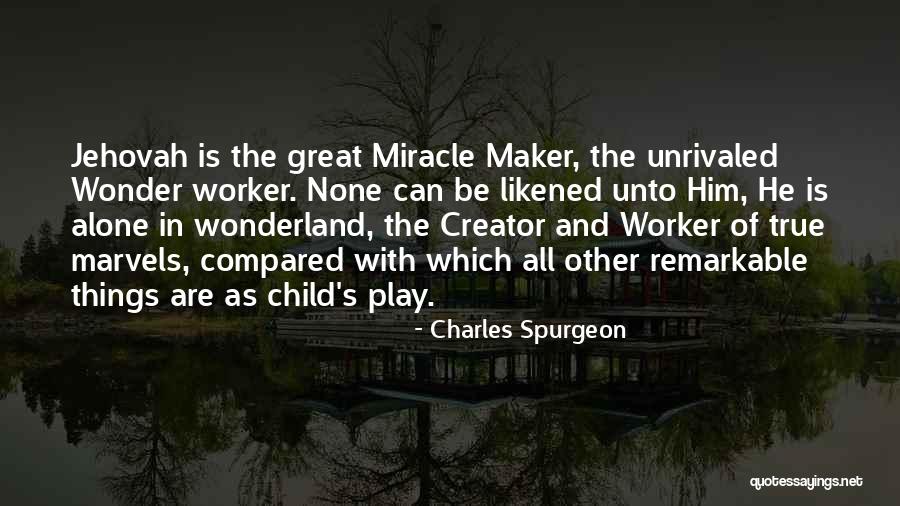 Jehovah is the great Miracle Maker, the unrivaled Wonder worker. None can be likened unto Him, He is alone in wonderland, the Creator and Worker of true marvels, compared with which all other remarkable things are as child's play. — Charles Spurgeon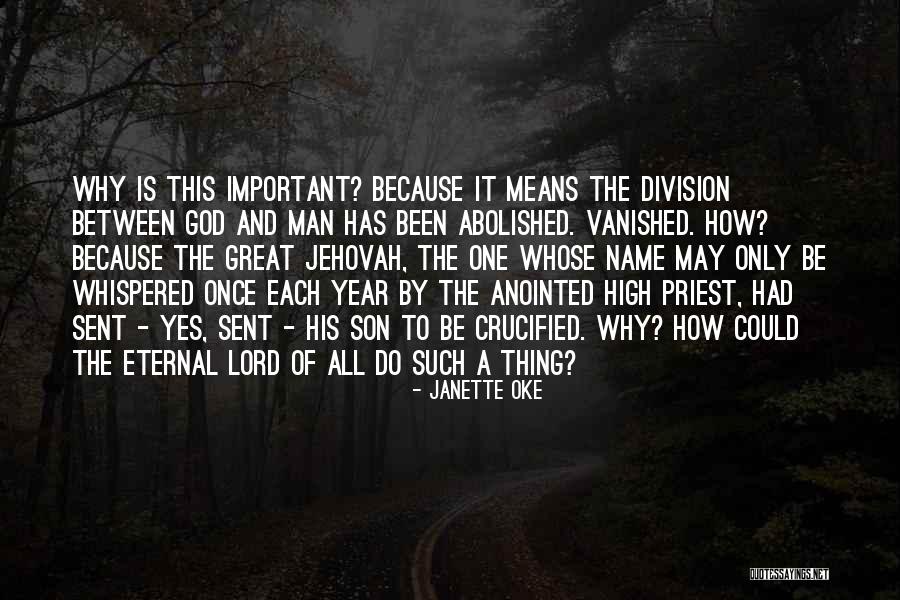 Why is this important? Because it means the division between God and man has been abolished. Vanished. How? Because the great Jehovah, the One whose name may only be whispered once each year by the anointed high priest, had sent - yes, sent - his Son to be crucified. Why? How could the eternal Lord of all do such a thing? — Janette Oke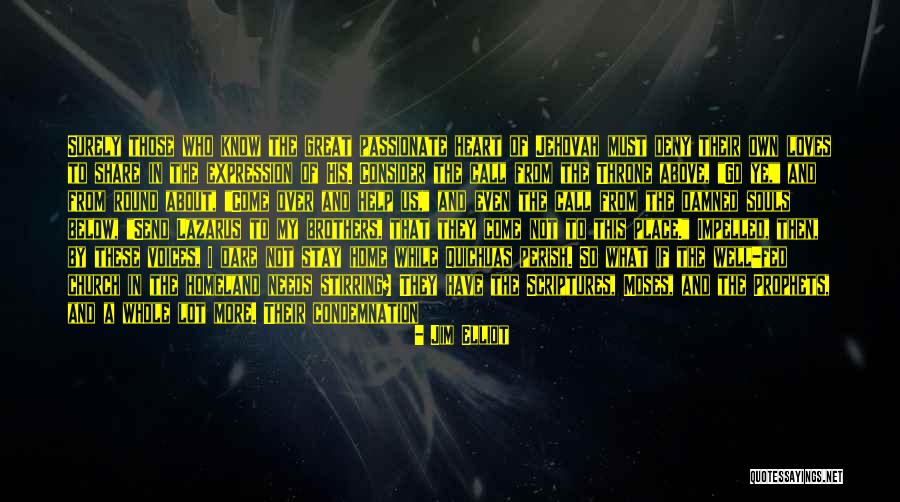 Surely those who know the great passionate heart of Jehovah must deny their own loves to share in the expression of His. Consider the call from the Throne above, "Go ye," and from round about, "Come over and help us," and even the call from the damned souls below, "Send Lazarus to my brothers, that they come not to this place." Impelled, then, by these voices, I dare not stay home while Quichuas perish. So what if the well-fed church in the homeland needs stirring? They have the Scriptures, Moses, and the Prophets, and a whole lot more. Their condemnation is written on their bank books and in the dust on their Bible covers. American believers have sold their lives to the service of Mammon, and God has His rightful way of dealing with those who succumb to the spirit of Laodicea. — Jim Elliot