Quotes & Sayings About God's Plan For Marriage
Enjoy reading and share 16 famous quotes about God's Plan For Marriage with everyone.
Top God's Plan For Marriage Quotes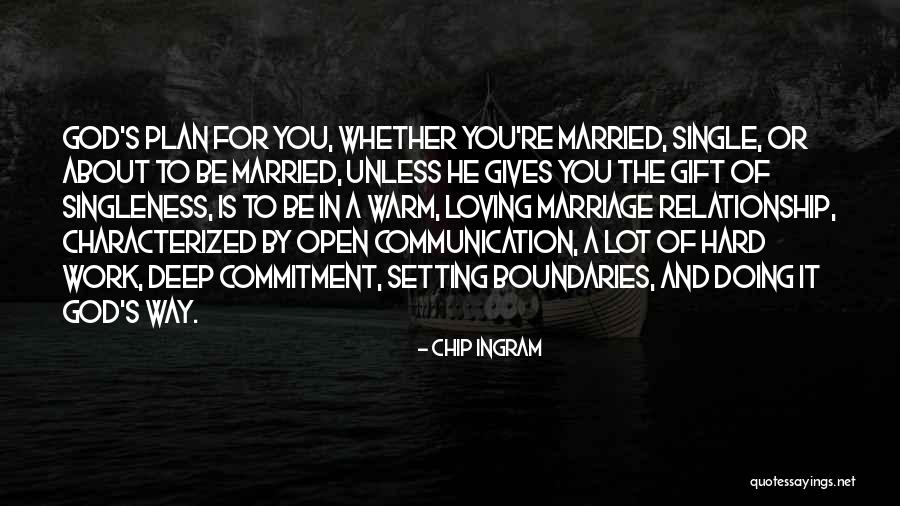 God's plan for you, whether you're married, single, or about to be married, unless He gives you the gift of singleness, is to be in a warm, loving marriage relationship, characterized by open communication, a lot of hard work, deep commitment, setting boundaries, and doing it God's way. — Chip Ingram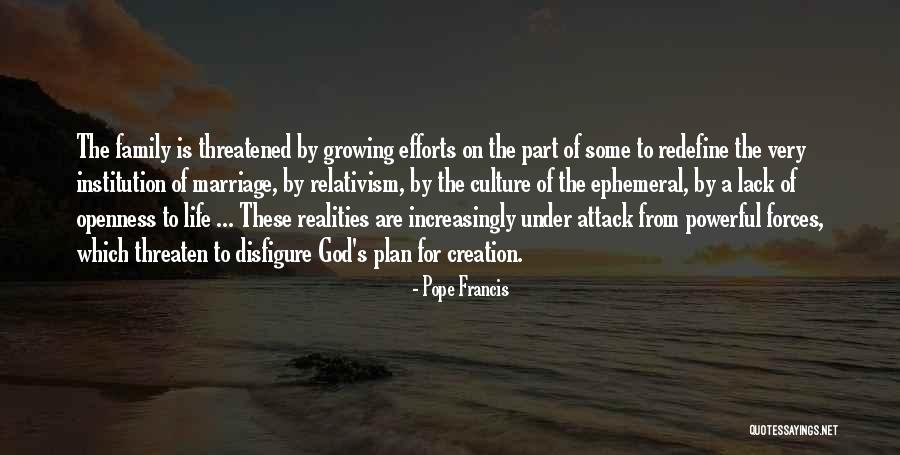 The family is threatened by growing efforts on the part of some to redefine the very institution of marriage, by relativism, by the culture of the ephemeral, by a lack of openness to life ... These realities are increasingly under attack from powerful forces, which threaten to disfigure God's plan for creation. — Pope Francis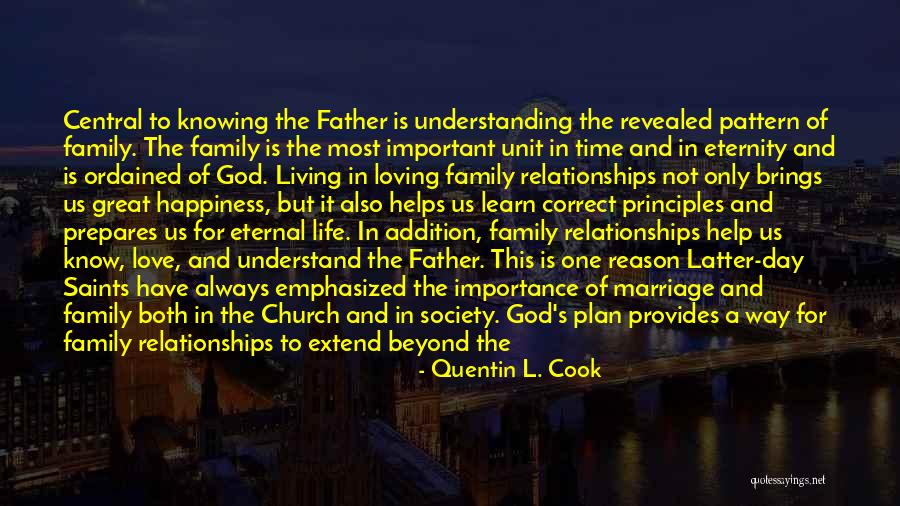 Central to knowing the Father is understanding the revealed pattern of family. The family is the most important unit in time and in eternity and is ordained of God. Living in loving family relationships not only brings us great happiness, but it also helps us learn correct principles and prepares us for eternal life. In addition, family relationships help us know, love, and understand the Father. This is one reason Latter-day Saints have always emphasized the importance of marriage and family both in the Church and in society. God's plan provides a way for family relationships to extend beyond the grave. We can return to the presence of God, eternally united with our families. — Quentin L. Cook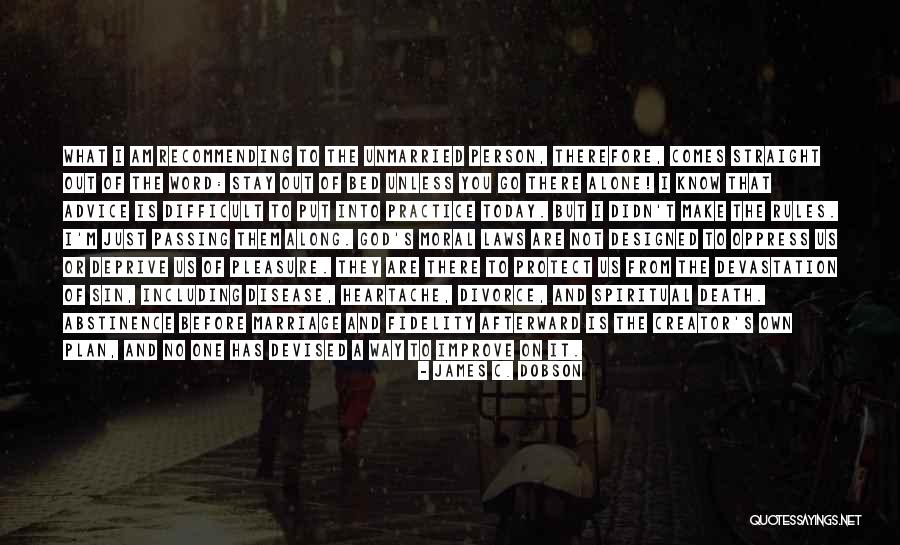 What I am recommending to the unmarried person, therefore, comes straight out of the Word: Stay out of bed unless you go there alone! I know that advice is difficult to put into practice today. But I didn't make the rules. I'm just passing them along. God's moral laws are not designed to oppress us or deprive us of pleasure. They are there to protect us from the devastation of sin, including disease, heartache, divorce, and spiritual death. Abstinence before marriage and fidelity afterward is the Creator's own plan, and no one has devised a way to improve on it. — James C. Dobson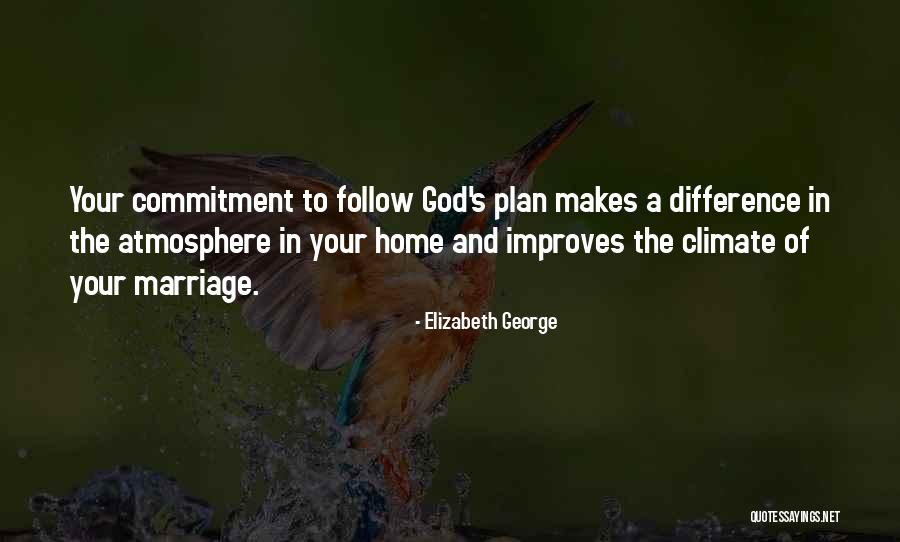 Your commitment to follow God's plan makes a difference in the atmosphere in your home and improves the climate of your marriage. — Elizabeth George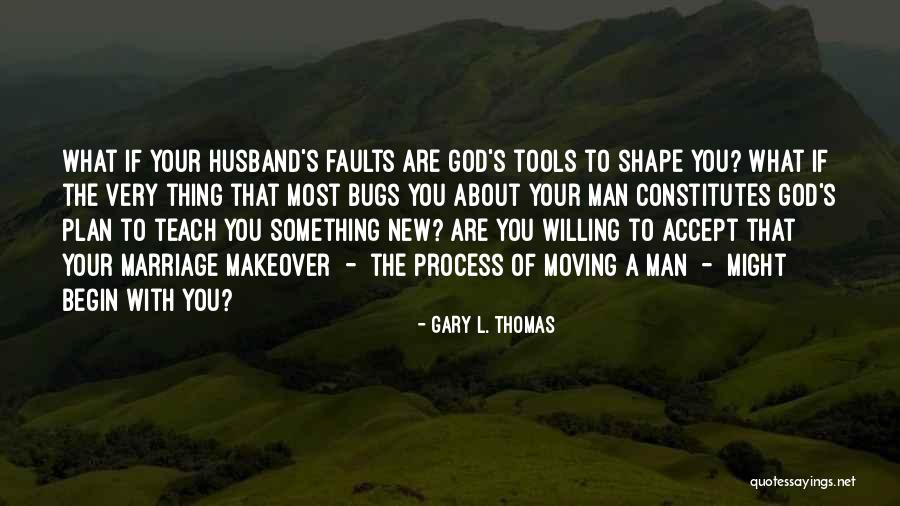 What if your husband's faults are God's tools to shape you? What if the very thing that most bugs you about your man constitutes God's plan to teach you something new? Are you willing to accept that your marriage makeover - the process of moving a man - might begin with you? — Gary L. Thomas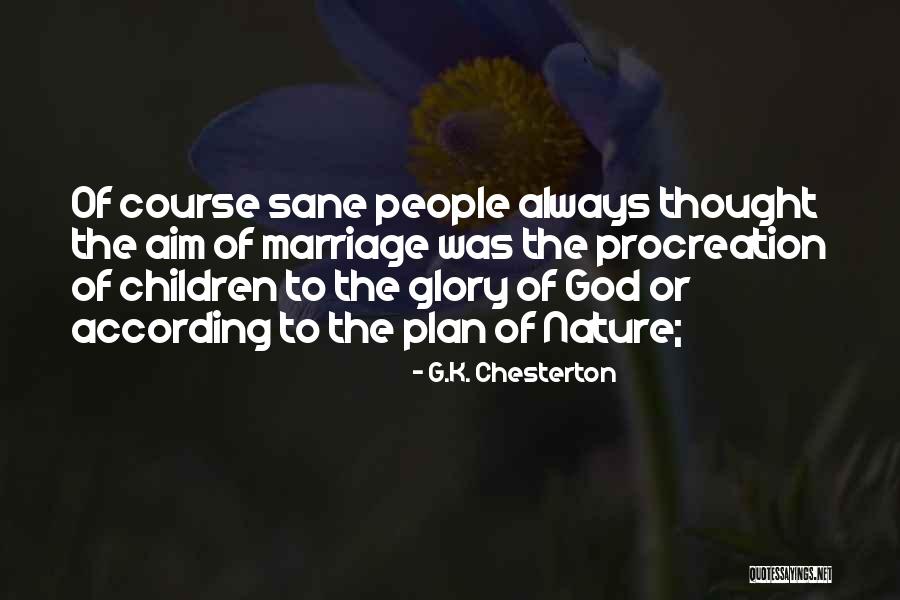 Of course sane people always thought the aim of marriage was the procreation of children to the glory of God or according to the plan of Nature; — G.K. Chesterton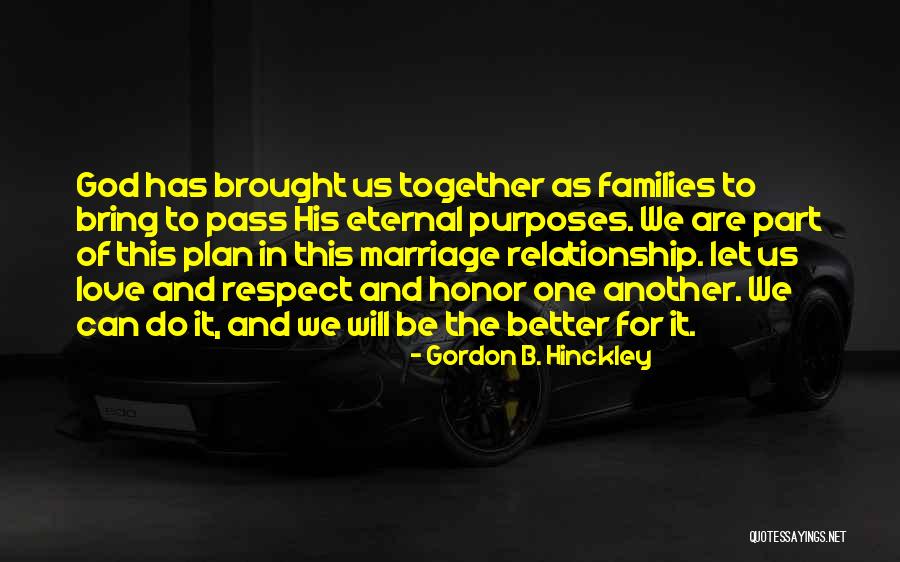 God has brought us together as families to bring to pass His eternal purposes. We are part of this plan in this marriage relationship. let us love and respect and honor one another. We can do it, and we will be the better for it. — Gordon B. Hinckley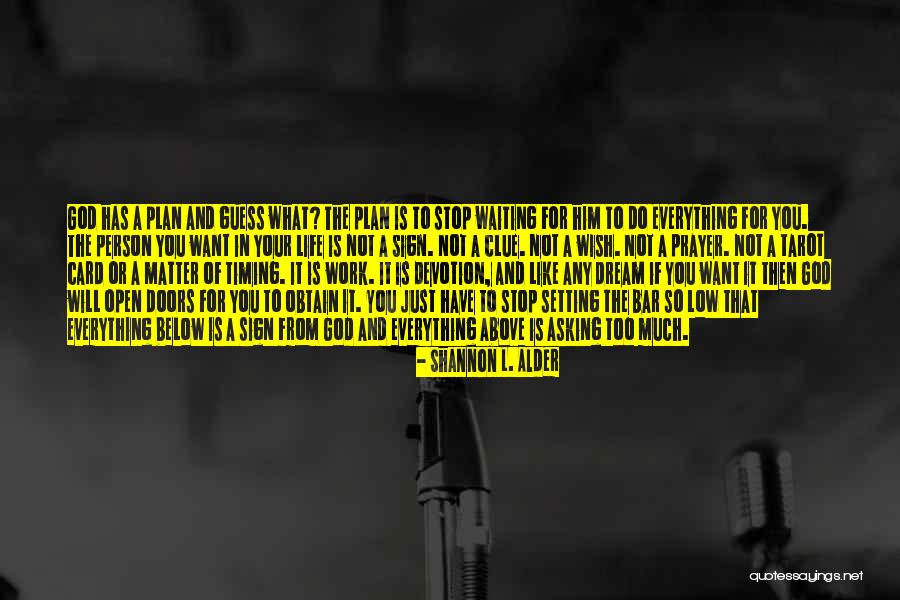 God has a plan and guess what? The plan is to stop waiting for him to do everything for you. The person you want in your life is not a sign. Not a clue. Not a wish. Not a prayer. Not a tarot card or a matter of timing. It is work. It is devotion, and like any dream if you want it then God will open doors for you to obtain it. You just have to stop setting the bar so low that everything below is a sign from God and everything above is asking too much. — Shannon L. Alder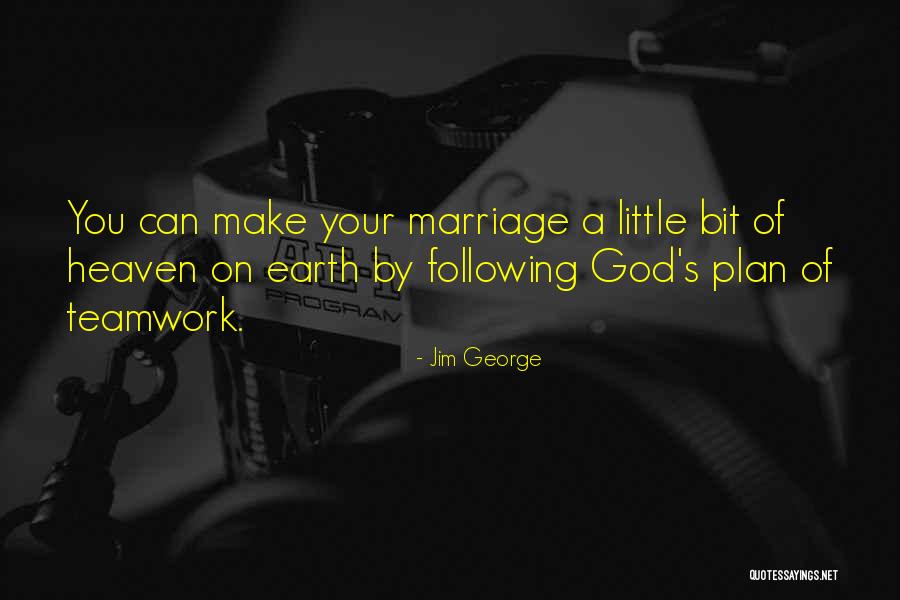 You can make your marriage a little bit of heaven on earth by following God's plan of teamwork. — Jim George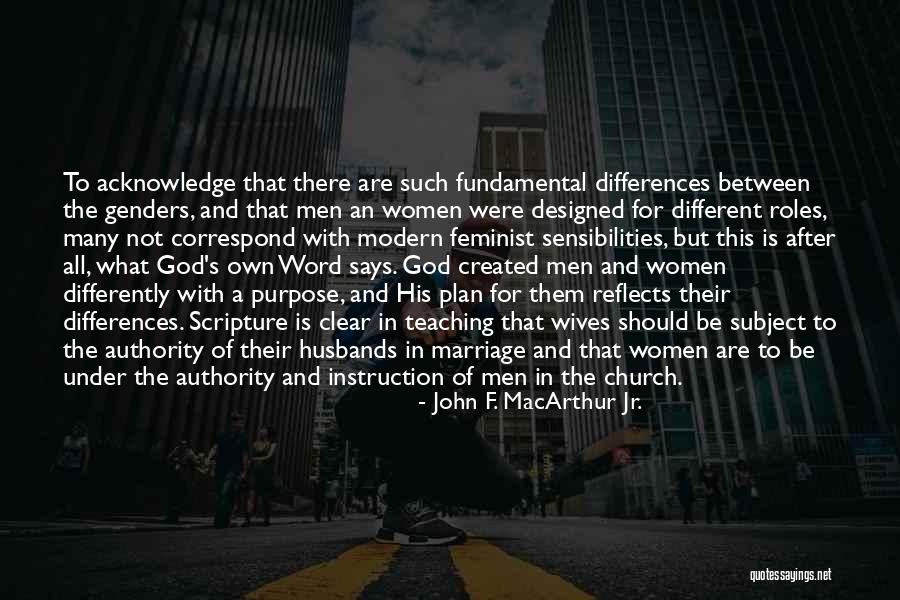 To acknowledge that there are such fundamental differences between the genders, and that men an women were designed for different roles, many not correspond with modern feminist sensibilities, but this is after all, what God's own Word says. God created men and women differently with a purpose, and His plan for them reflects their differences. Scripture is clear in teaching that wives should be subject to the authority of their husbands in marriage and that women are to be under the authority and instruction of men in the church. — John F. MacArthur Jr.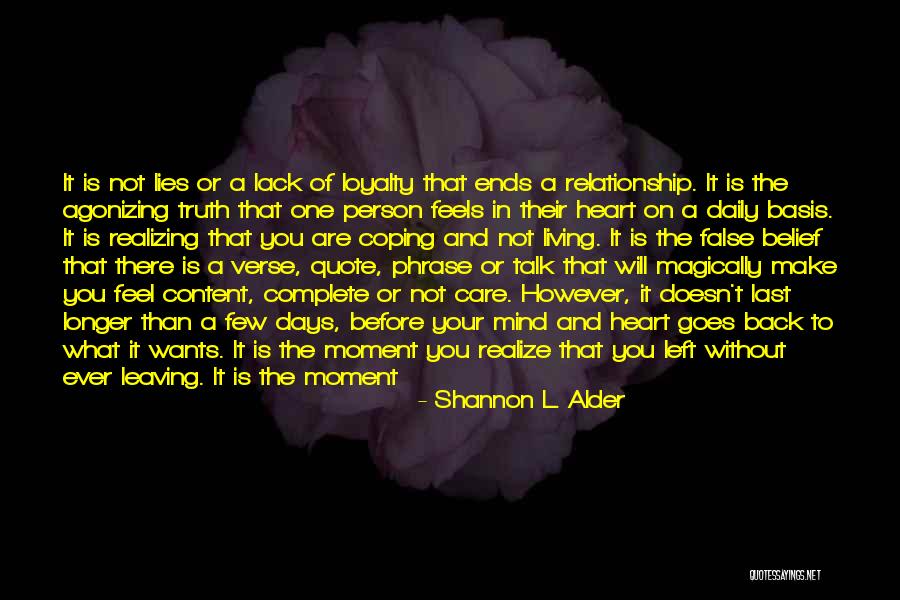 It is not lies or a lack of loyalty that ends a relationship. It is the agonizing truth that one person feels in their heart on a daily basis. It is realizing that you are coping and not living. It is the false belief that there is a verse, quote, phrase or talk that will magically make you feel content, complete or not care. However, it doesn't last longer than a few days, before your mind and heart goes back to what it wants. It is the moment you realize that you left without ever leaving. It is the moment you realize that fear, shame or guilt is the only thing standing in the way of the life God meant for you to live. — Shannon L. Alder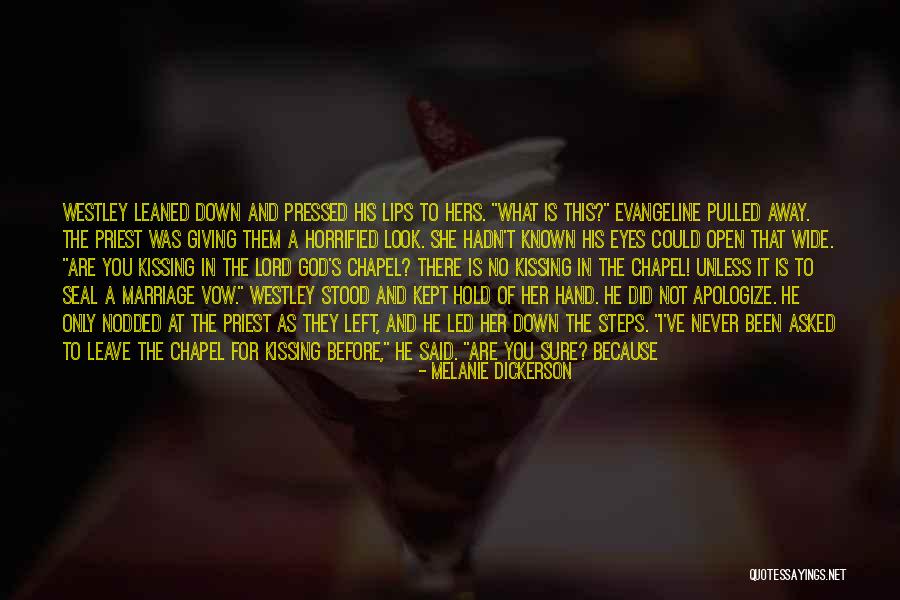 Westley leaned down and pressed his lips to hers. "What is this?" Evangeline pulled away. The priest was giving them a horrified look. She hadn't known his eyes could open that wide. "Are you kissing in the Lord God's chapel? There is no kissing in the chapel! Unless it is to seal a marriage vow." Westley stood and kept hold of her hand. He did not apologize. He only nodded at the priest as they left, and he led her down the steps. "I've never been asked to leave the chapel for kissing before," he said. "Are you sure? Because you don't seem very embarrassed about it." "Why should I be embarrassed for kissing the woman I plan to marry? — Melanie Dickerson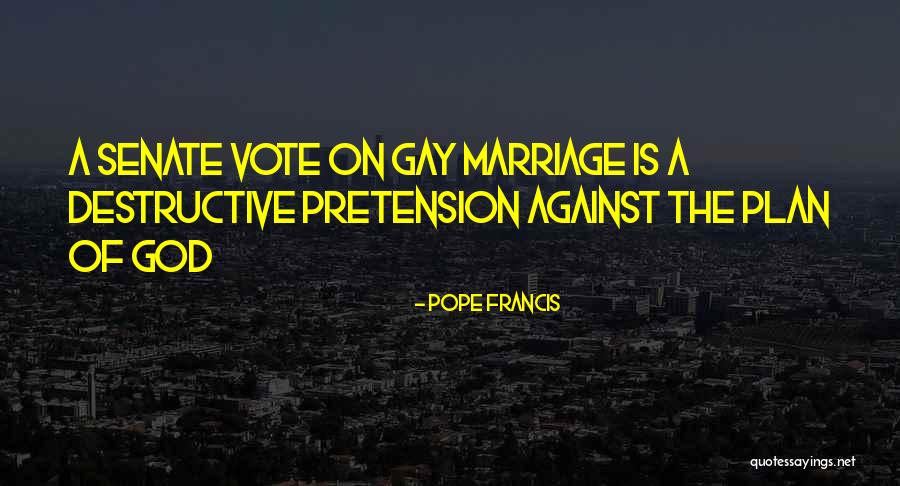 A Senate vote on gay marriage is a destructive pretension against the plan of God — Pope Francis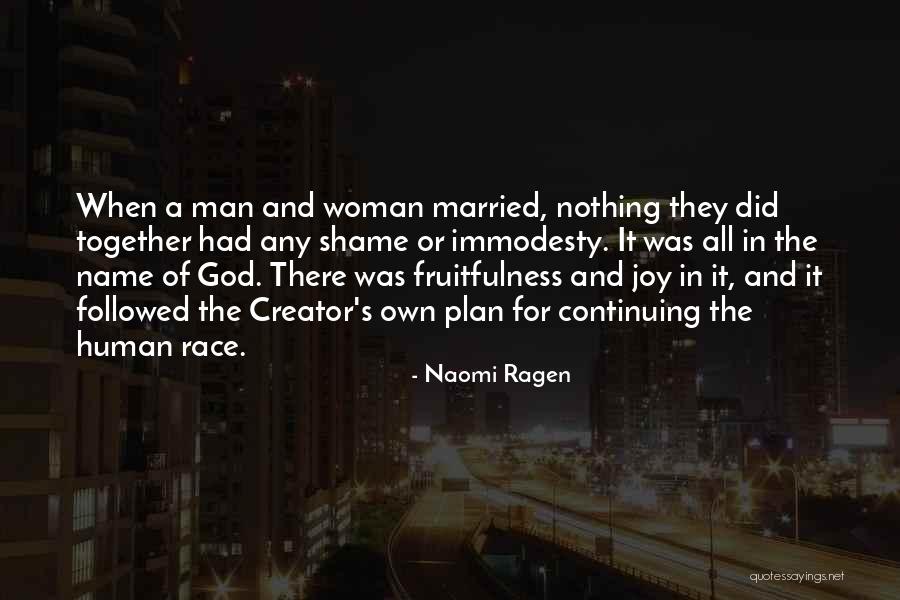 When a man and woman married, nothing they did together had any shame or immodesty. It was all in the name of God. There was fruitfulness and joy in it, and it followed the Creator's own plan for continuing the human race. — Naomi Ragen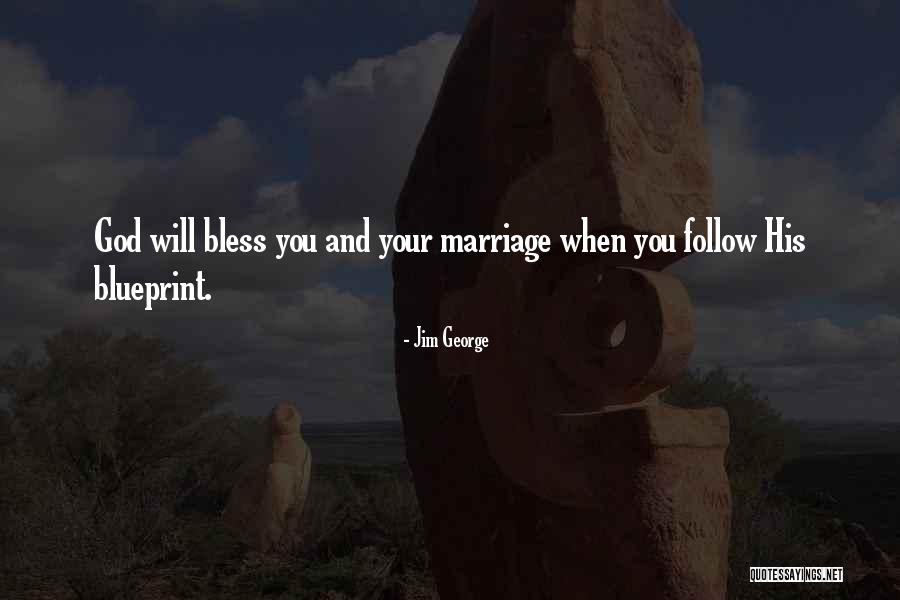 God will bless you and your marriage when you follow His blueprint. — Jim George