Quotes & Sayings About Glowing Beauty
Enjoy reading and share 31 famous quotes about Glowing Beauty with everyone.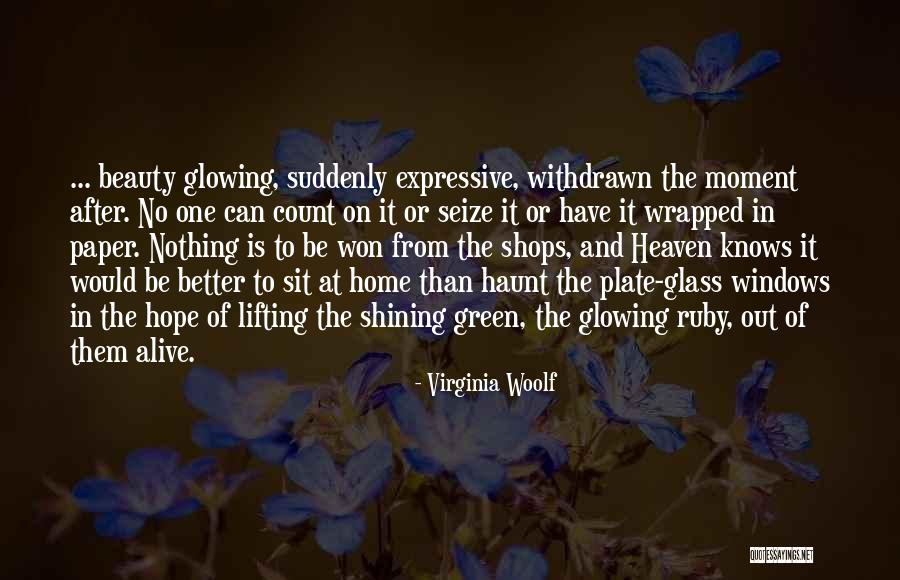 ... beauty glowing, suddenly expressive, withdrawn the moment after. No one can count on it or seize it or have it wrapped in paper. Nothing is to be won from the shops, and Heaven knows it would be better to sit at home than haunt the plate-glass windows in the hope of lifting the shining green, the glowing ruby, out of them alive. — Virginia Woolf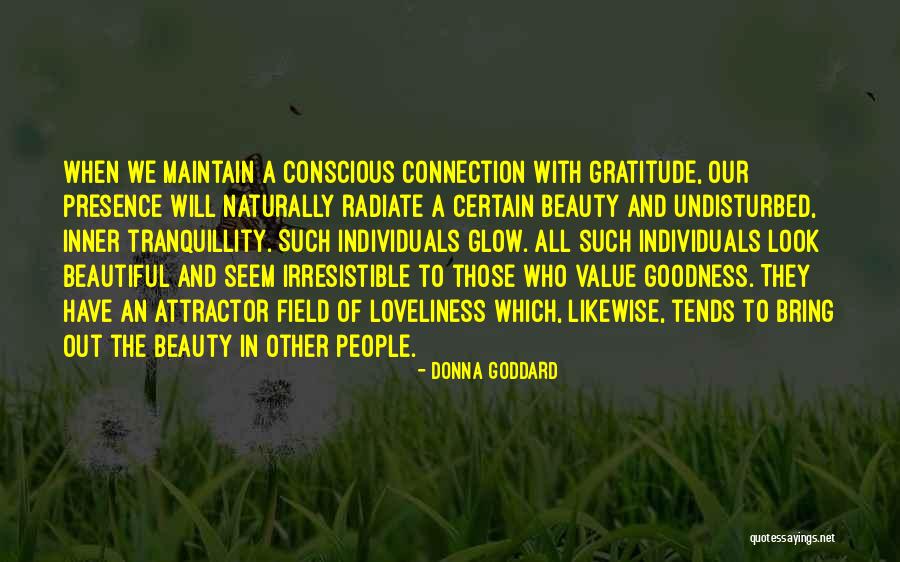 When we maintain a conscious connection with Gratitude, our presence will naturally radiate a certain beauty and undisturbed, inner tranquillity. Such individuals glow. All such individuals look beautiful and seem irresistible to those who value goodness. They have an attractor field of loveliness which, likewise, tends to bring out the beauty in other people. — Donna Goddard
Everything was glowing and shining, and she herself was flying inside that glow. She could do anything. Be anything. — C.D. Bell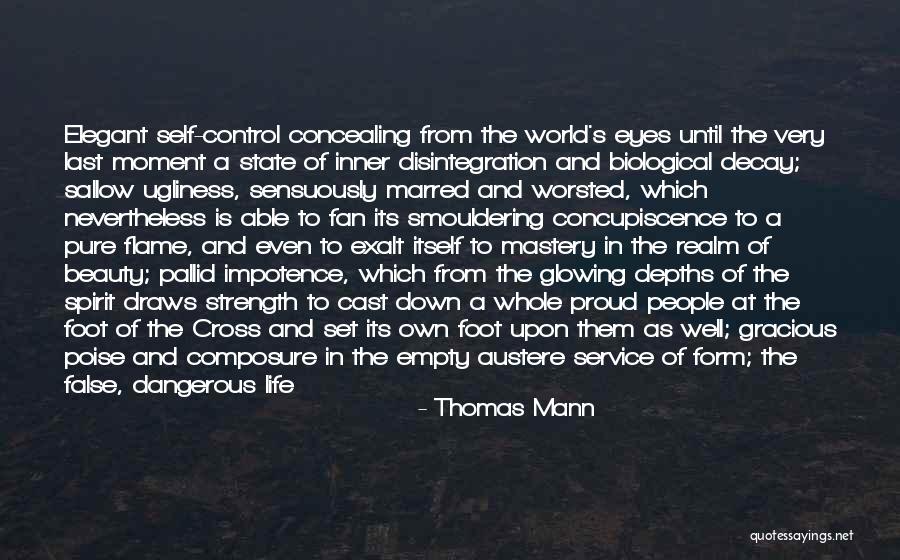 Elegant self-control concealing from the world's eyes until the very last moment a state of inner disintegration and biological decay; sallow ugliness, sensuously marred and worsted, which nevertheless is able to fan its smouldering concupiscence to a pure flame, and even to exalt itself to mastery in the realm of beauty; pallid impotence, which from the glowing depths of the spirit draws strength to cast down a whole proud people at the foot of the Cross and set its own foot upon them as well; gracious poise and composure in the empty austere service of form; the false, dangerous life of the born deceiver, his ambition and his art which lead so soon to exhaustion - to contemplate all these destinies, and many others like them, was to doubt if there is any other heroism at all but the heroism of weakness. In any case, what other heroism could be more in keeping with the times? — Thomas Mann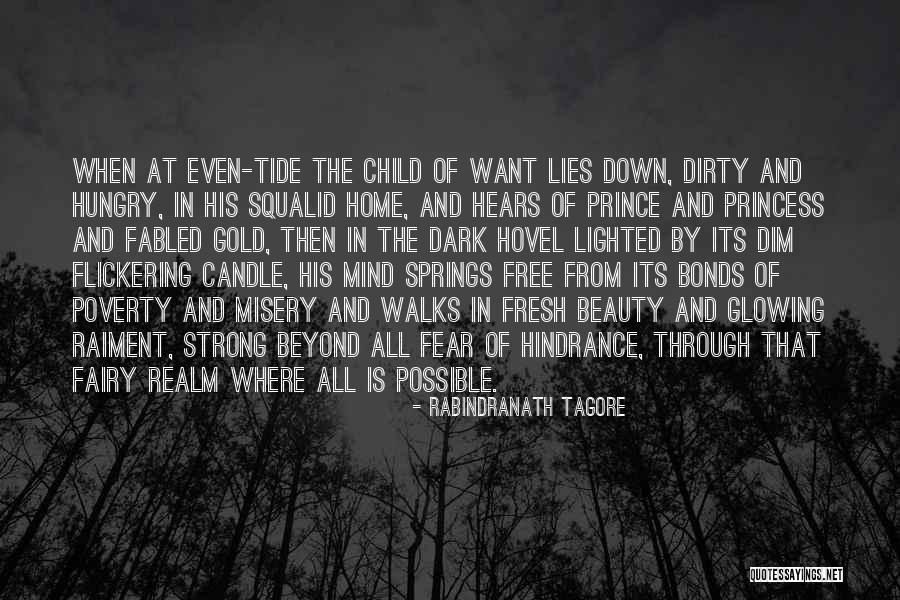 When at even-tide the child of want lies down, dirty and hungry, in his squalid home, and hears of prince and princess and fabled gold, then in the dark hovel lighted by its dim flickering candle, his mind springs free from its bonds of poverty and misery and walks in fresh beauty and glowing raiment, strong beyond all fear of hindrance, through that fairy realm where all is possible. — Rabindranath Tagore
The Poet's License! 't is the right, Within the rule of duty, To look on all delightful things Throughout the world of beauty. To gaze with rapture at the stars That in the skies are glowing; To see the gems of perfect dye That in the woods are growing, And more than sage astronomer, And more than learned florist, To read the glorious homilies Of Firmament and Forest. — John Godfrey Saxe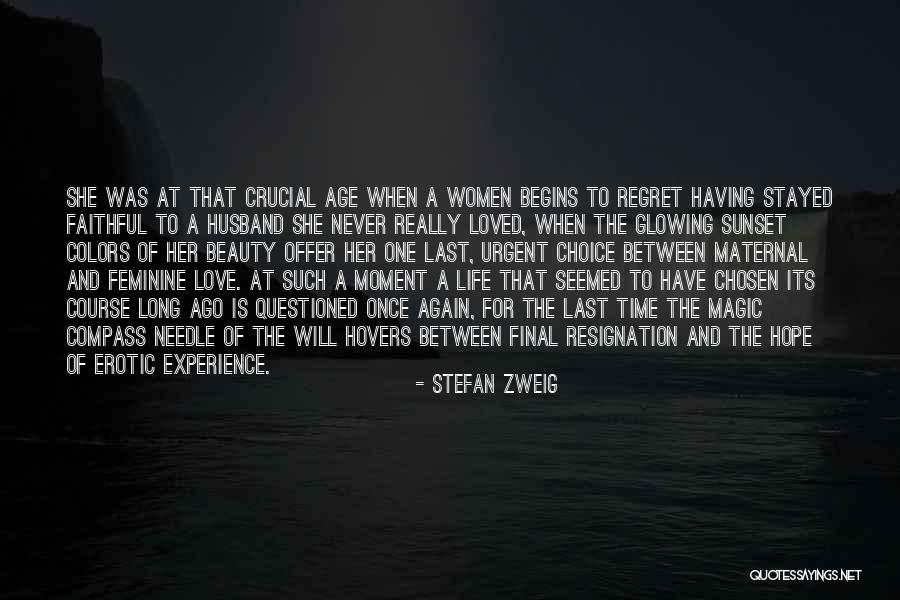 She was at that crucial age when a women begins to regret having stayed faithful to a husband she never really loved, when the glowing sunset colors of her beauty offer her one last, urgent choice between maternal and feminine love. At such a moment a life that seemed to have chosen its course long ago is questioned once again, for the last time the magic compass needle of the will hovers between final resignation and the hope of erotic experience. — Stefan Zweig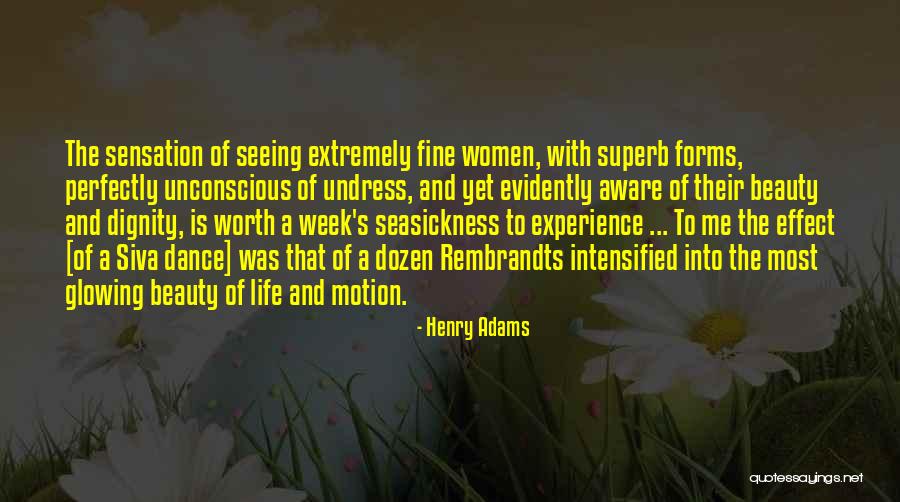 The sensation of seeing extremely fine women, with superb forms, perfectly unconscious of undress, and yet evidently aware of their beauty and dignity, is worth a week's seasickness to experience ... To me the effect [of a Siva dance] was that of a dozen Rembrandts intensified into the most glowing beauty of life and motion. — Henry Adams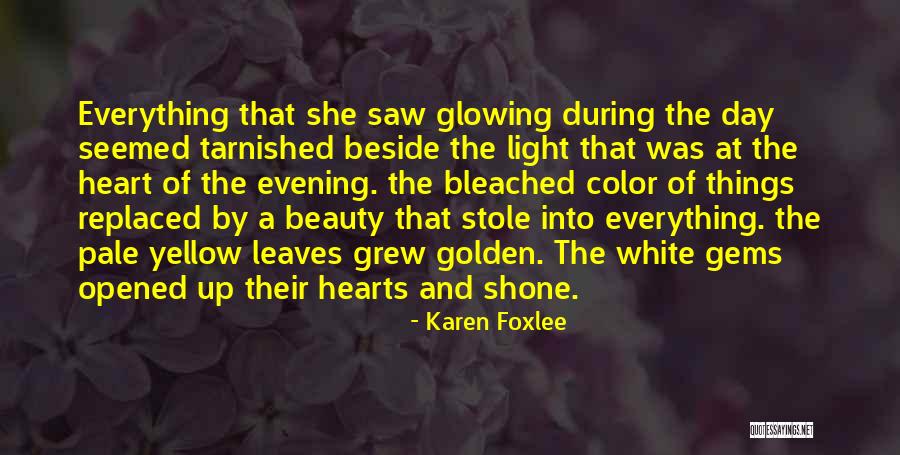 Everything that she saw glowing during the day seemed tarnished beside the light that was at the heart of the evening. the bleached color of things replaced by a beauty that stole into everything. the pale yellow leaves grew golden. The white gems opened up their hearts and shone. — Karen Foxlee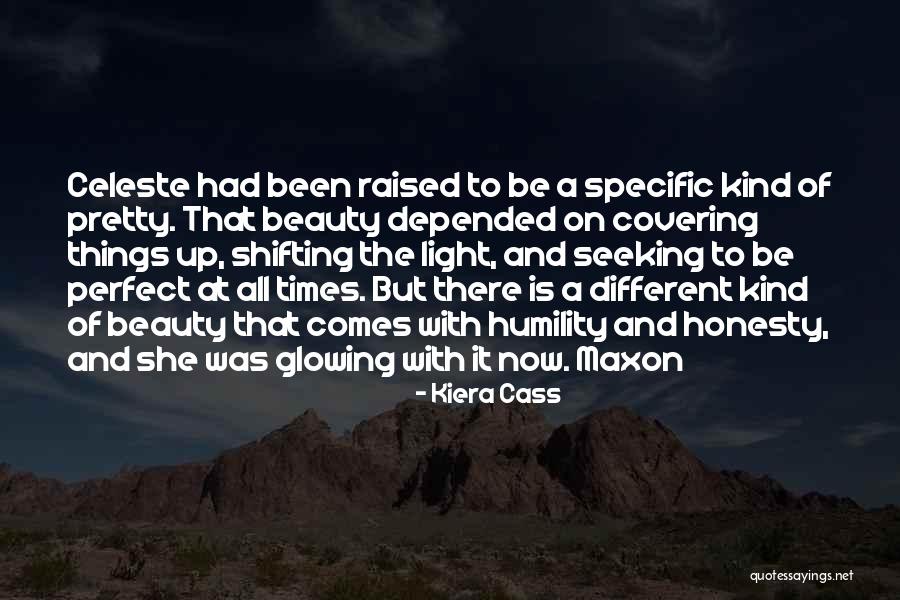 Celeste had been raised to be a specific kind of pretty. That beauty depended on covering things up, shifting the light, and seeking to be perfect at all times. But there is a different kind of beauty that comes with humility and honesty, and she was glowing with it now. Maxon — Kiera Cass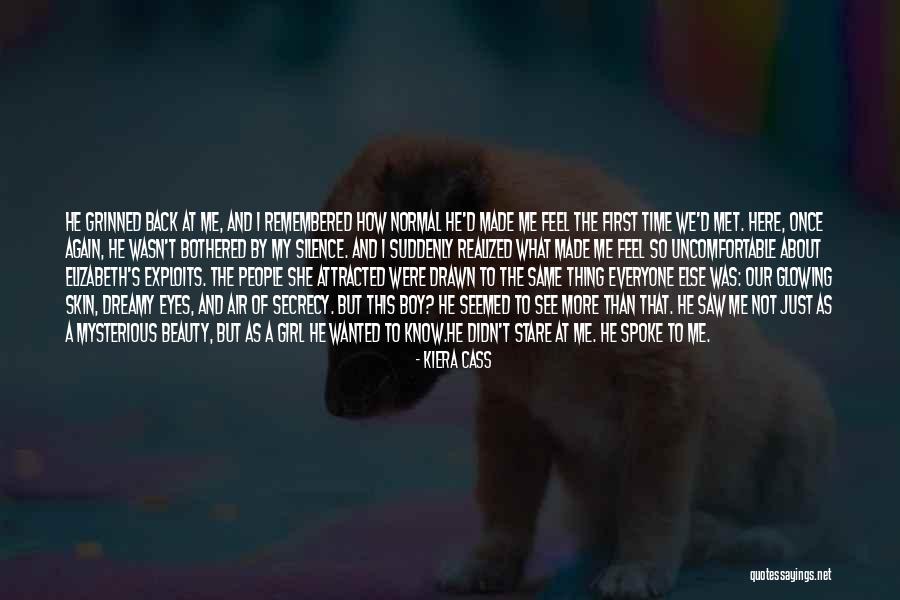 He grinned back at me, and I remembered how normal he'd made me feel the first time we'd met. Here, once again, he wasn't bothered by my silence. And I suddenly realized what made me feel so uncomfortable about Elizabeth's exploits. The people she attracted were drawn to the same thing everyone else was: our glowing skin, dreamy eyes, and air of secrecy. But this boy? He seemed to see more than that. He saw me not just as a mysterious beauty, but as a girl he wanted to know.
He didn't stare at me. He spoke to me. — Kiera Cass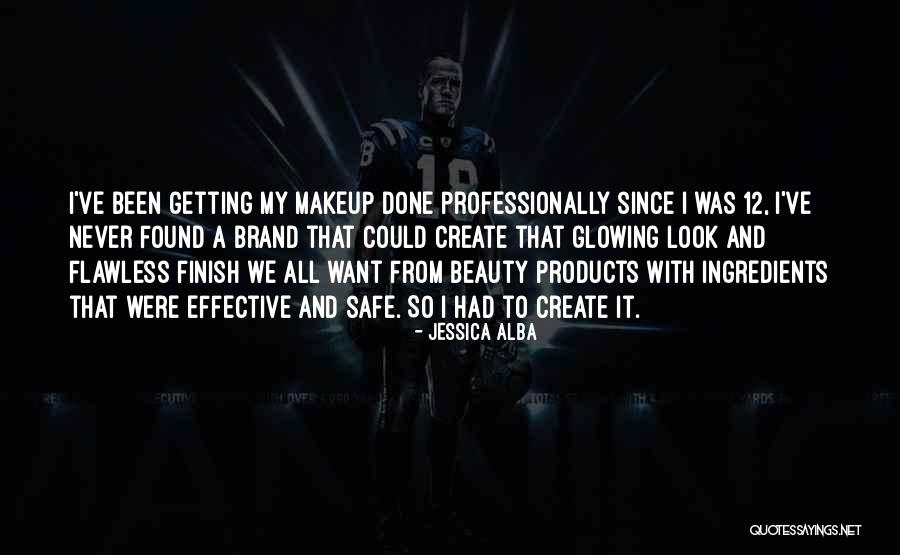 I've been getting my makeup done professionally since I was 12, I've never found a brand that could create that glowing look and flawless finish we all want from beauty products with ingredients that were effective and safe. So I had to create it. — Jessica Alba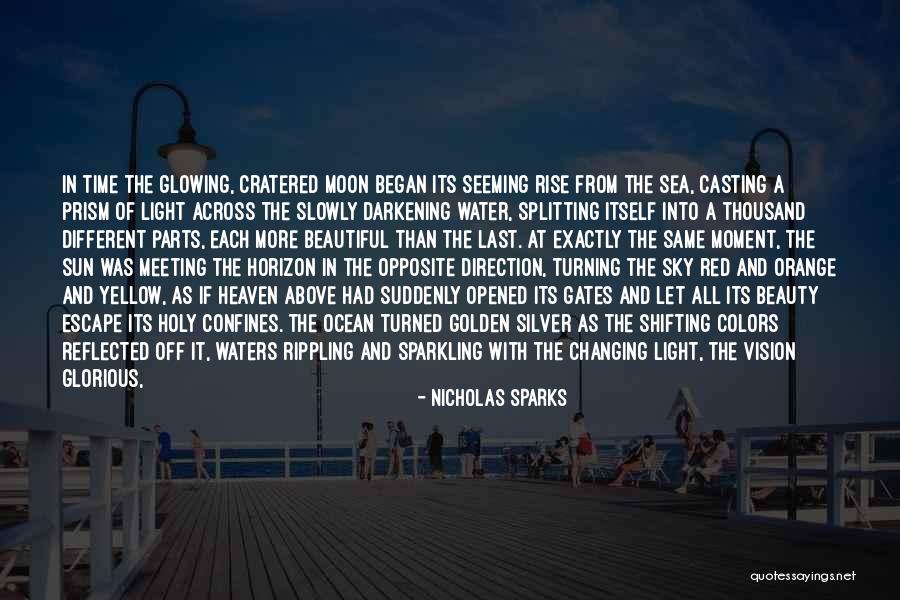 In time the glowing, cratered moon began its seeming rise from the sea, casting a prism of light across the slowly darkening water, splitting itself into a thousand different parts, each more beautiful than the last. At exactly the same moment, the sun was meeting the horizon in the opposite direction, turning the sky red and orange and yellow, as if heaven above had suddenly opened its gates and let all its beauty escape its holy confines. The ocean turned golden silver as the shifting colors reflected off it, waters rippling and sparkling with the changing light, the vision glorious, almost like the beginning of time. The sun continued to lower itself, casting its glow as far as the eye could see, before finally, slowly, vanishing beneath the waves. The moon continued its slow drift upward, shimmering as it turned a thousand different shades of yellow, each paler than the last, before finally becoming the color of the stars. — Nicholas Sparks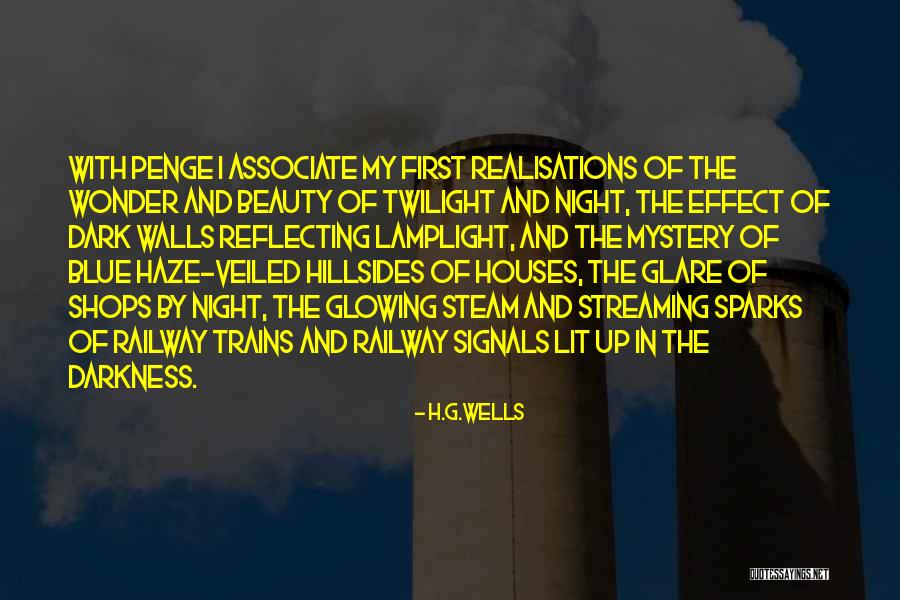 With Penge I associate my first realisations of the wonder and beauty of twilight and night, the effect of dark walls reflecting lamplight, and the mystery of blue haze-veiled hillsides of houses, the glare of shops by night, the glowing steam and streaming sparks of railway trains and railway signals lit up in the darkness. — H.G.Wells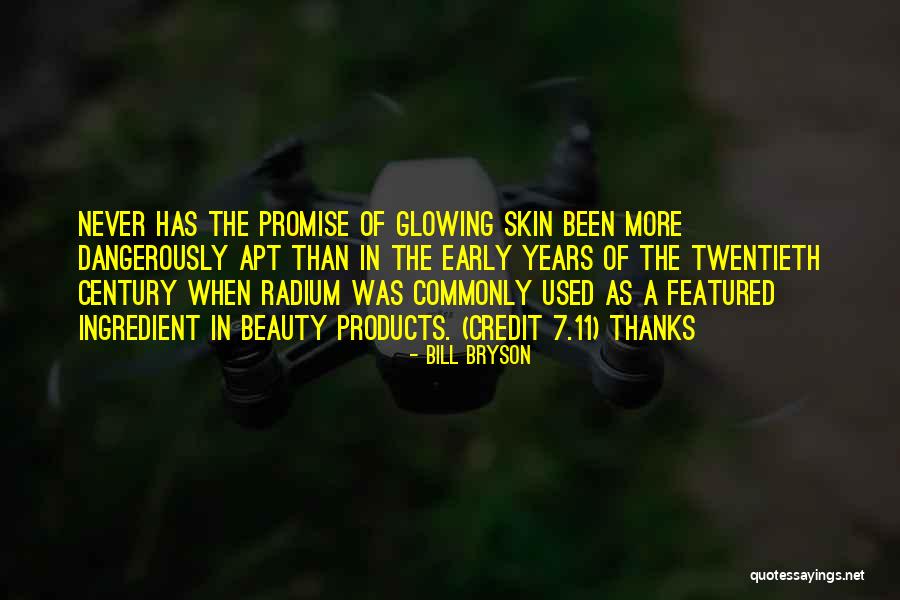 Never has the promise of glowing skin been more dangerously apt than in the early years of the twentieth century when radium was commonly used as a featured ingredient in beauty products. (credit 7.11) Thanks — Bill Bryson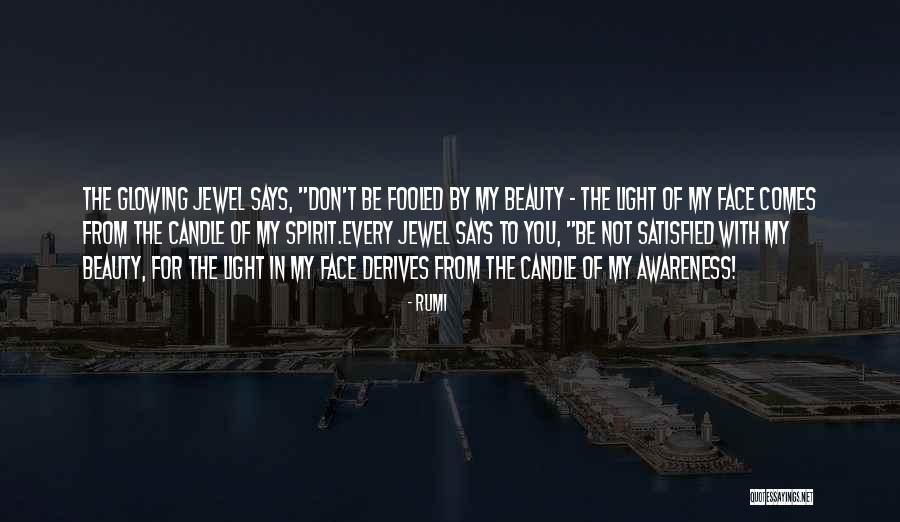 The glowing jewel says,
"Don't be fooled by my beauty -
the light of my face comes from
the candle of my spirit.
Every jewel says to you, "Be not satisfied with my beauty, for the light in my face derives from the candle of my awareness! — Rumi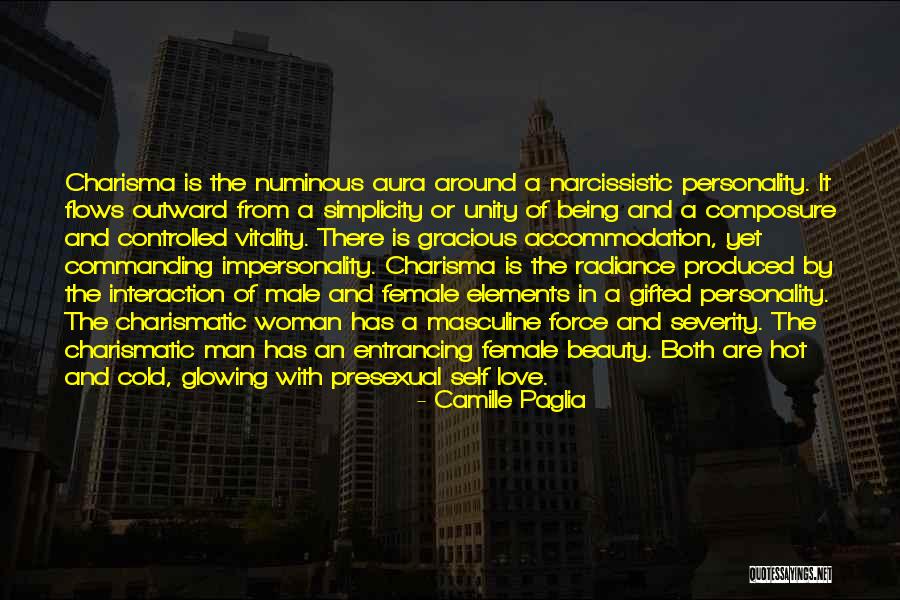 Charisma is the numinous aura around a narcissistic personality. It flows outward from a simplicity or unity of being and a composure and controlled vitality. There is gracious accommodation, yet commanding impersonality. Charisma is the radiance produced by the interaction of male and female elements in a gifted personality. The charismatic woman has a masculine force and severity. The charismatic man has an entrancing female beauty. Both are hot and cold, glowing with presexual self love. — Camille Paglia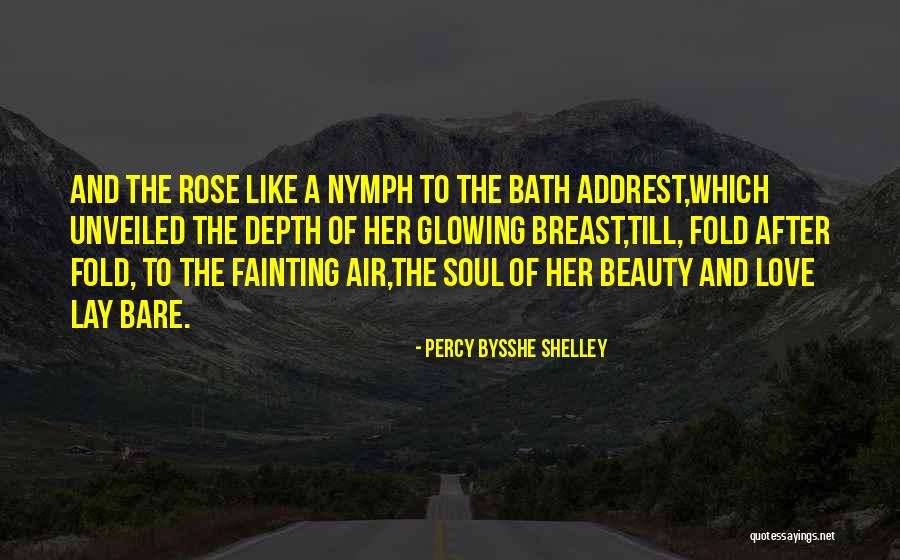 And the rose like a nymph to the bath addrest,
Which unveiled the depth of her glowing breast,
Till, fold after fold, to the fainting air,
The soul of her beauty and love lay bare. — Percy Bysshe Shelley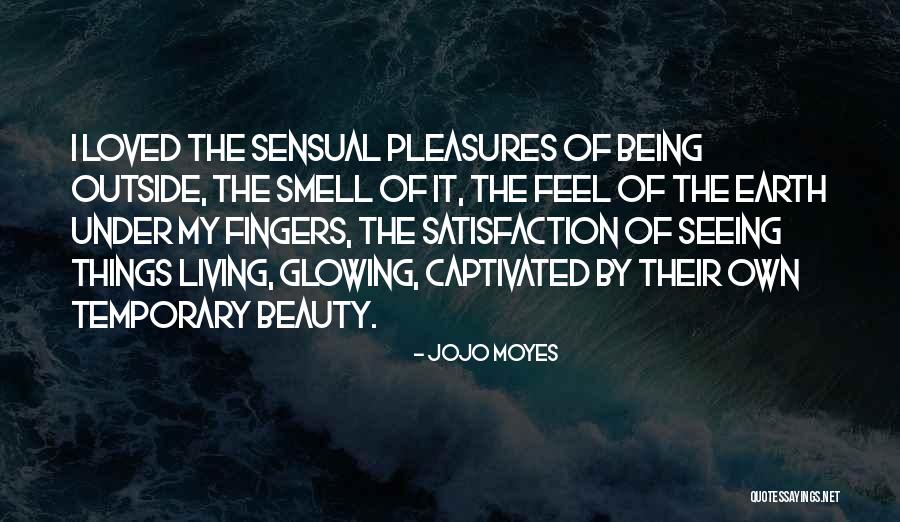 I loved the sensual pleasures of being outside, the smell of it, the feel of the earth under my fingers, the satisfaction of seeing things living, glowing, captivated by their own temporary beauty. — Jojo Moyes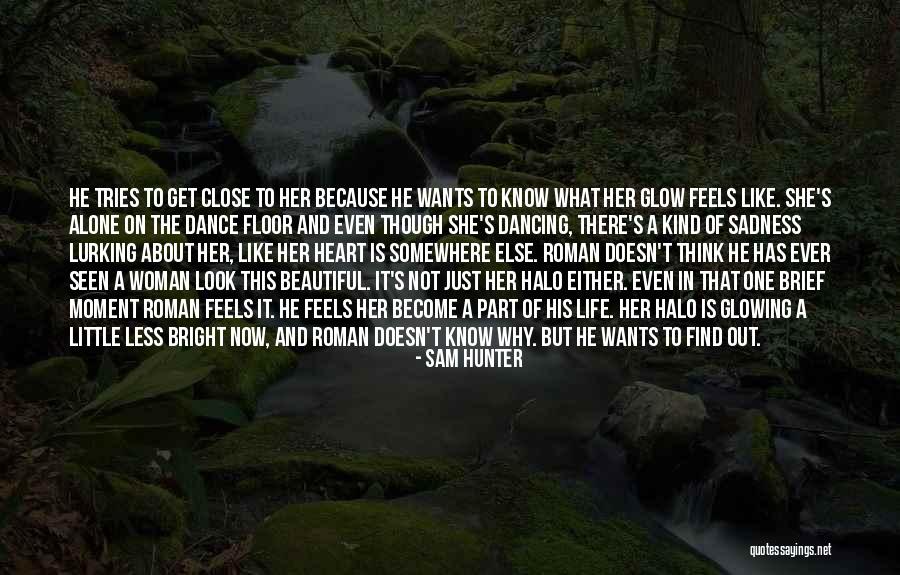 He tries to get close to her because he wants to know what her glow feels like. She's alone on the dance floor and even though she's dancing, there's a kind of sadness lurking about her, like her heart is somewhere else. Roman doesn't think he has ever seen a woman look this beautiful. It's not just her halo either. Even in that one brief moment Roman feels it. He feels her become a part of his life. Her halo is glowing a little less bright now, and Roman doesn't know why. But he wants to find out. — Sam Hunter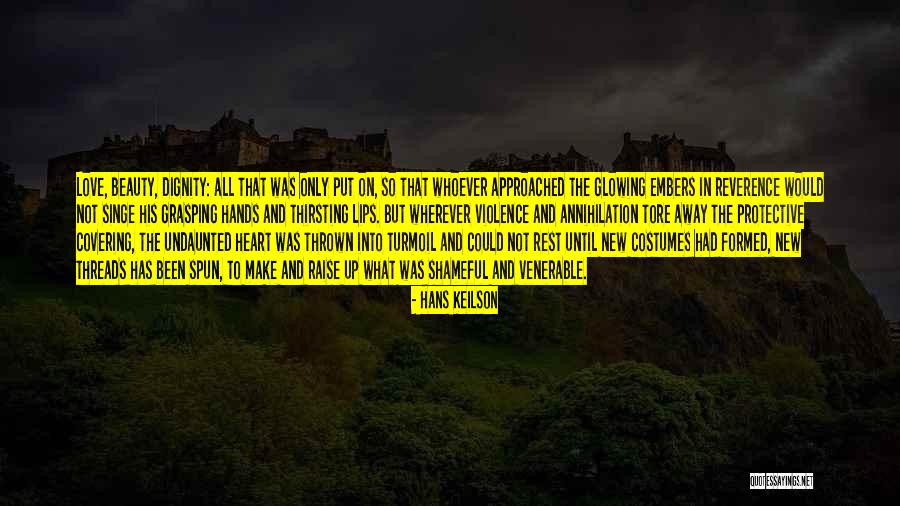 Love, beauty, dignity: all that was only put on, so that whoever approached the glowing embers in reverence would not singe his grasping hands and thirsting lips. But wherever violence and annihilation tore away the protective covering, the undaunted heart was thrown into turmoil and could not rest until new costumes had formed, new threads has been spun, to make and raise up what was shameful and venerable. — Hans Keilson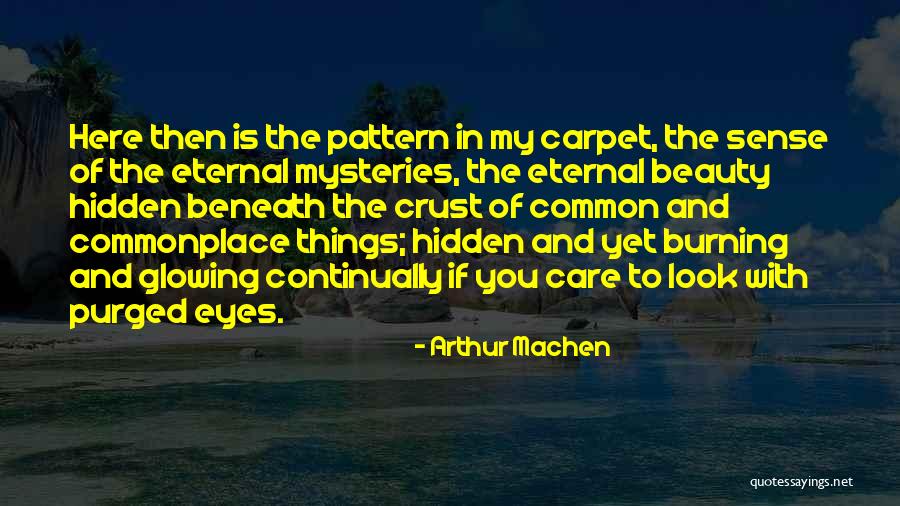 Here then is the pattern in my carpet, the sense of the eternal mysteries, the eternal beauty hidden beneath the crust of common and commonplace things; hidden and yet burning and glowing continually if you care to look with purged eyes. — Arthur Machen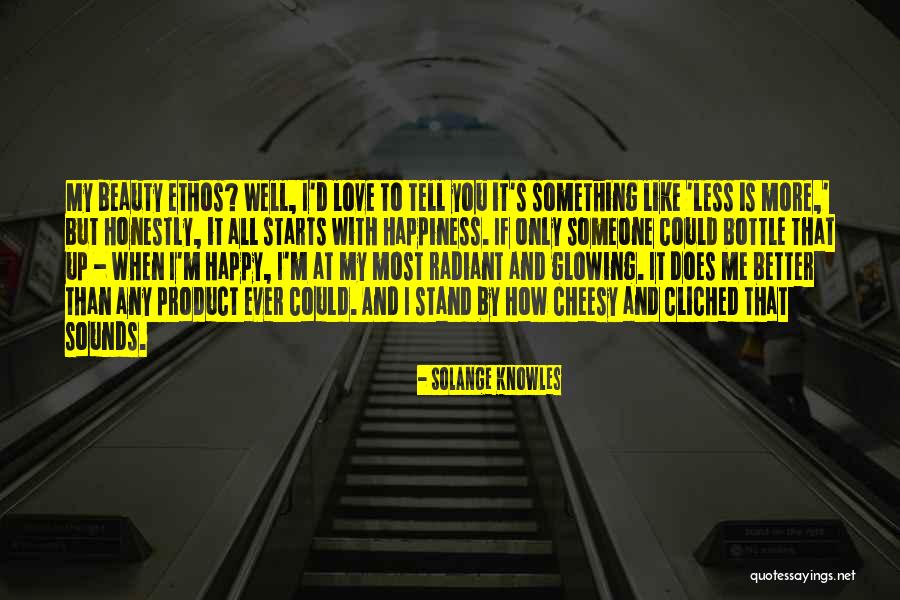 My beauty ethos? Well, I'd love to tell you it's something like 'less is more,' but honestly, it all starts with happiness. If only someone could bottle that up - when I'm happy, I'm at my most radiant and glowing. It does me better than any product ever could. And I stand by how cheesy and cliched that sounds. — Solange Knowles
I have a suspicion that when first built, Stonehenge may have glowed blue with St. Elmo's fire during certain times of the year — Steven Magee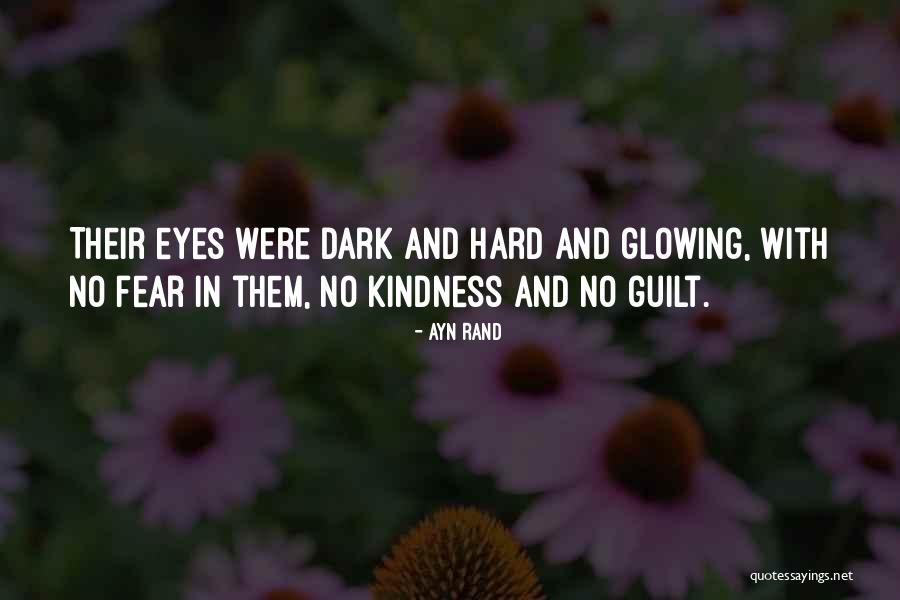 Their eyes were dark and hard and glowing, with no fear in them, no kindness and no guilt. — Ayn Rand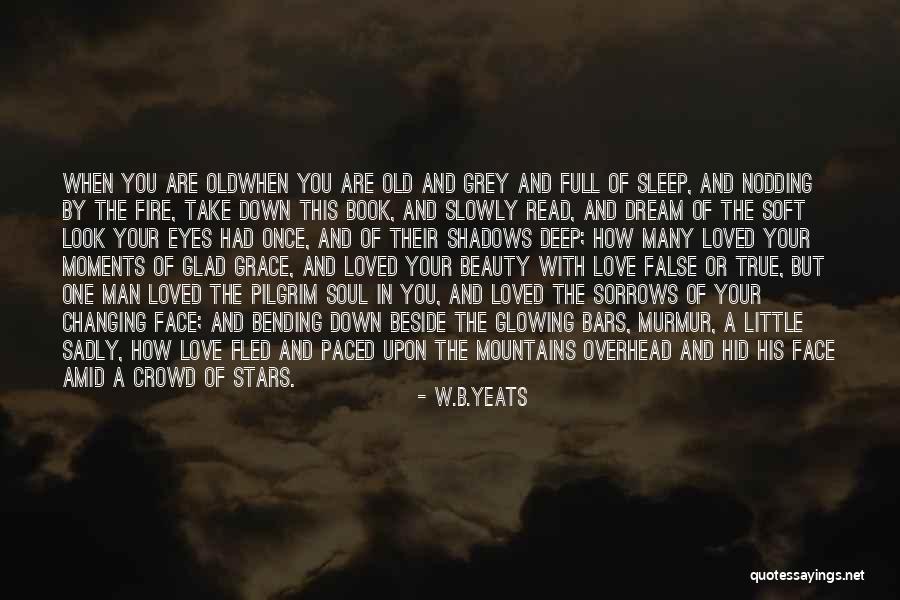 When You Are Old
WHEN you are old and grey and full of sleep,
And nodding by the fire, take down this book,
And slowly read, and dream of the soft look
Your eyes had once, and of their shadows deep;
How many loved your moments of glad grace,
And loved your beauty with love false or true,
But one man loved the pilgrim soul in you,
And loved the sorrows of your changing face;
And bending down beside the glowing bars,
Murmur, a little sadly, how Love fled
And paced upon the mountains overhead
And hid his face amid a crowd of stars. — W.B.Yeats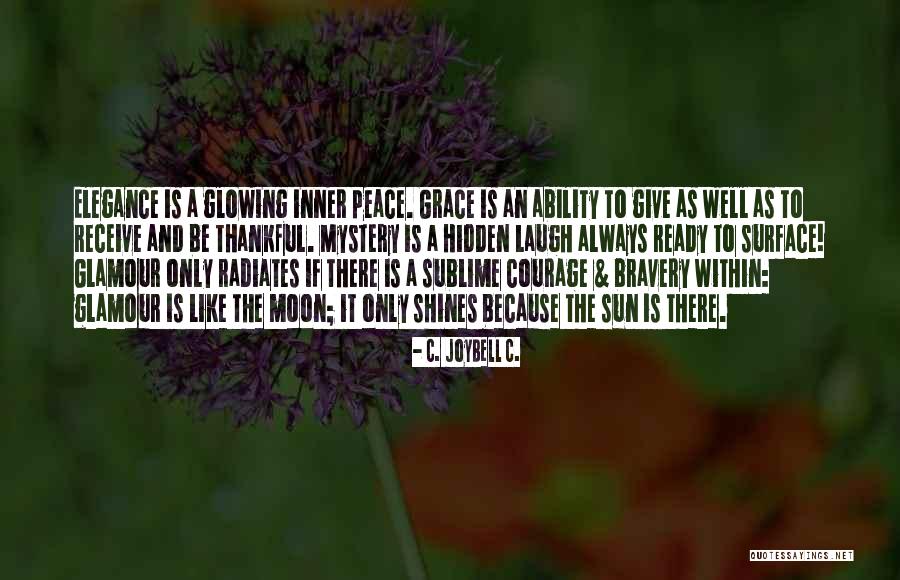 Elegance is a glowing inner peace. Grace is an ability to give as well as to receive and be thankful. Mystery is a hidden laugh always ready to surface! Glamour only radiates if there is a sublime courage & bravery within: glamour is like the moon; it only shines because the sun is there. — C. JoyBell C.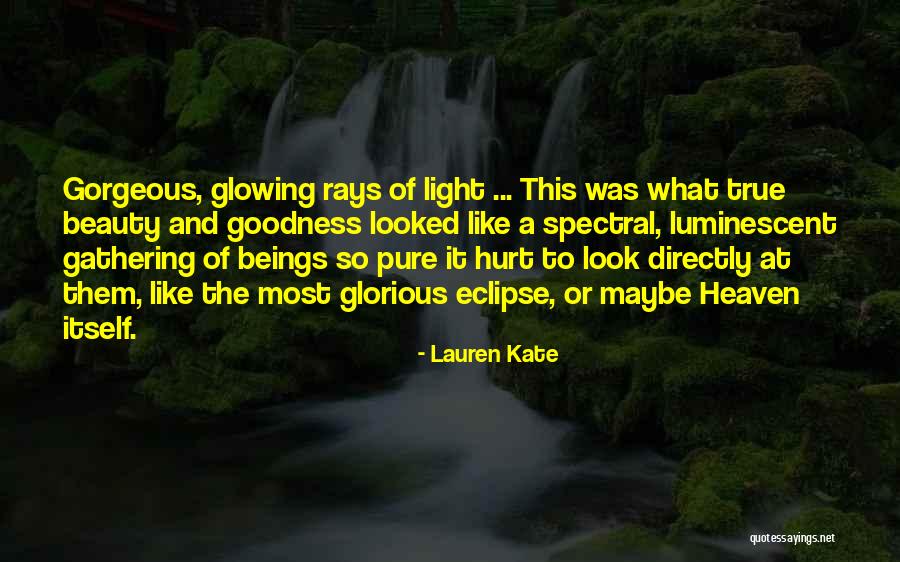 Gorgeous, glowing rays of light ... This was what true beauty and goodness looked like
a spectral, luminescent gathering of beings so pure it hurt to look directly at them, like the most glorious eclipse, or maybe Heaven itself. — Lauren Kate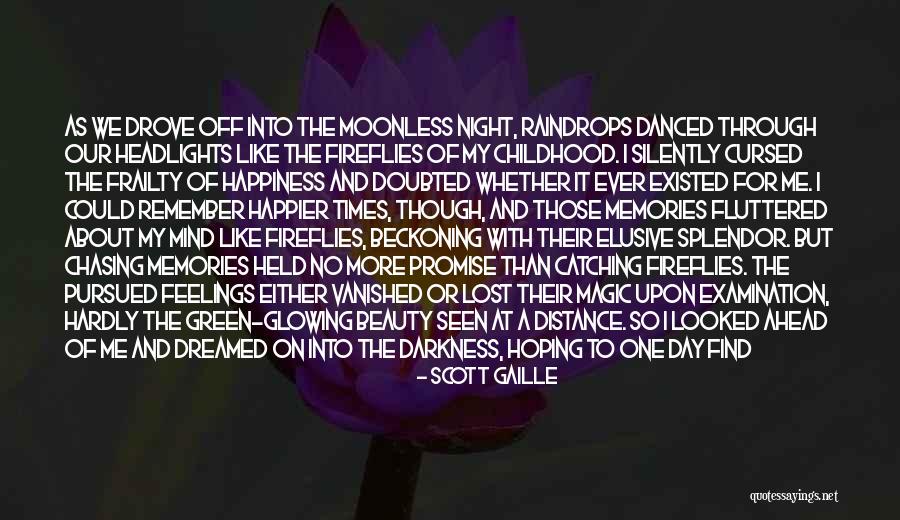 As we drove off into the moonless night, raindrops danced through our headlights like the fireflies of my childhood. I silently cursed the frailty of happiness and doubted whether it ever existed for me. I could remember happier times, though, and those memories fluttered about my mind like fireflies, beckoning with their elusive splendor. But chasing memories held no more promise than catching fireflies. The pursued feelings either vanished or lost their magic upon examination, hardly the green-glowing beauty seen at a distance. So I looked ahead of me and dreamed on into the darkness, hoping to one day find someone who would love me. — Scott Gaille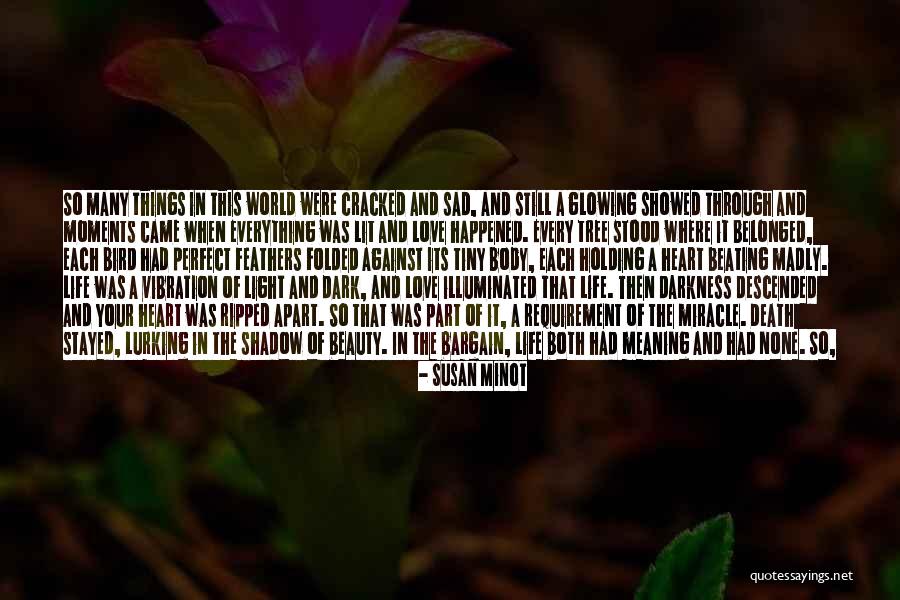 So many things in this world were cracked and sad, and still a glowing showed through and moments came when everything was lit and love happened. Every tree stood where it belonged, each bird had perfect feathers folded against its tiny body, each holding a heart beating madly. Life was a vibration of light and dark, and love illuminated that life. Then darkness descended and your heart was ripped apart. So that was part of it, a requirement of the miracle. Death stayed, lurking in the shadow of beauty. In the bargain, life both had meaning and had none. So, she kept thinking, what to do? What to do? A pressure in her would not stop asking. There were not many things she could make better, not many things she could change. And yet ... and yet ... sparks of possibility still shot out. Unasked for, they came and randomly flew up. — Susan Minot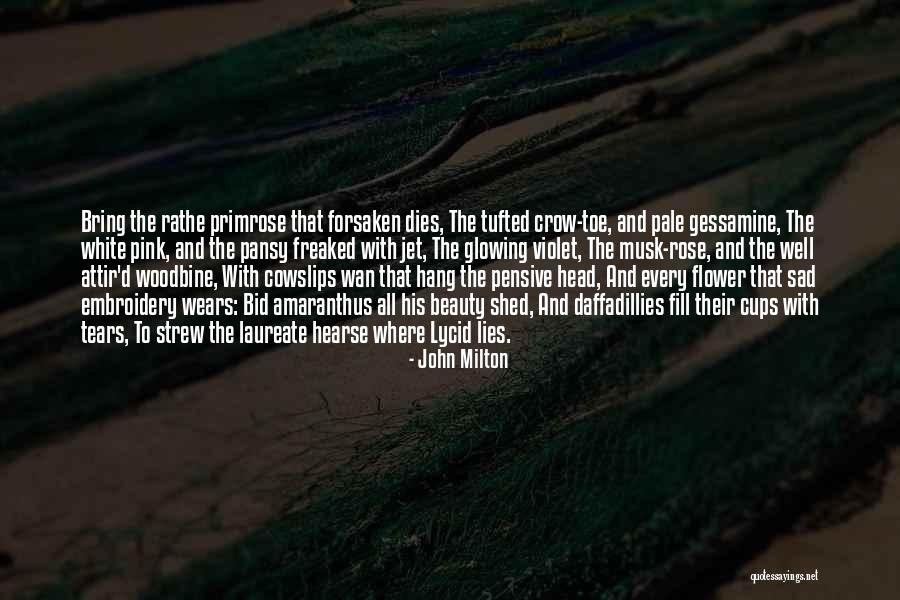 Bring the rathe primrose that forsaken dies, The tufted crow-toe, and pale gessamine, The white pink, and the pansy freaked with jet, The glowing violet, The musk-rose, and the well attir'd woodbine, With cowslips wan that hang the pensive head, And every flower that sad embroidery wears: Bid amaranthus all his beauty shed, And daffadillies fill their cups with tears, To strew the laureate hearse where Lycid lies. — John Milton