Give Yourself Some Credit Quotes & Sayings
Enjoy reading and share 40 famous quotes about Give Yourself Some Credit with everyone.
Top Give Yourself Some Credit Quotes
I felt badly because I'd been nasty. After your behavior tonight, I only wish I'd been nastier. I can be," she added on a threat.
Alan only smiled as Mario brought the wine to the table. Watching Shelby, Alan tasted it, then nodded. "Very good. It's the sort of flavor that stays with you for hours. Later, when I kiss you,the taste will still be there."
The blood began to hum in her ears. "I'm only here because you dragged me."
To his credit, Mario didn't spill a drop of the wine he poured as he listened.
Her eyes heated as Alan continued to smile. "And since you refuse to give me my keys,I'll simply walk to the nearest phone and call a locksmith. You'll get the bill."
"After dinner," Alan suggested. "How do you like the wine?"
Scowling, Shelby lifted the glass and drained half the contents. "It's fine." Her eyes, insolent now, stayed level with his. "This isn't a date, you know."
"It's becoming more of a filibuster, isn't it? More wine? — Nora Roberts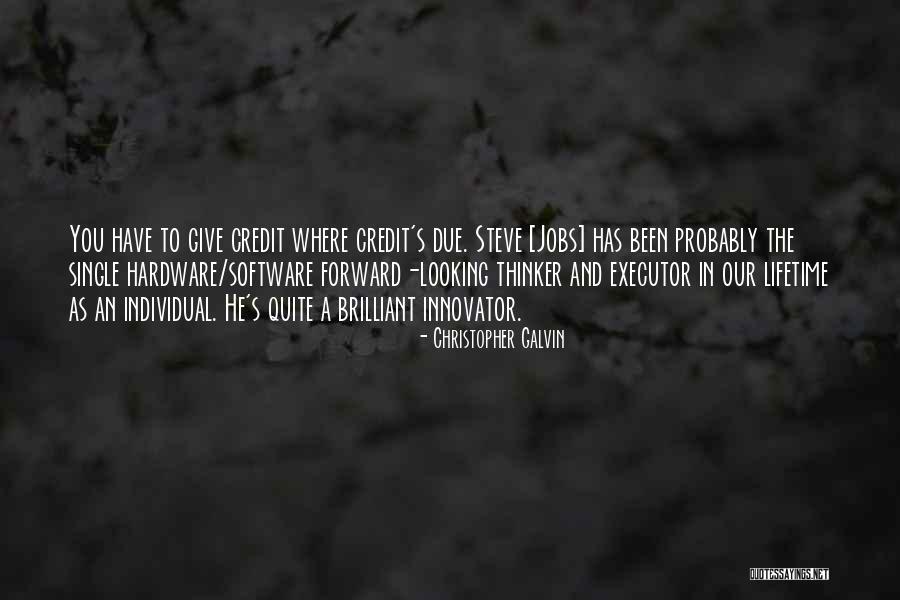 You have to give credit where credit's due. Steve [Jobs] has been probably the single hardware/software forward-looking thinker and executor in our lifetime as an individual. He's quite a brilliant innovator. — Christopher Galvin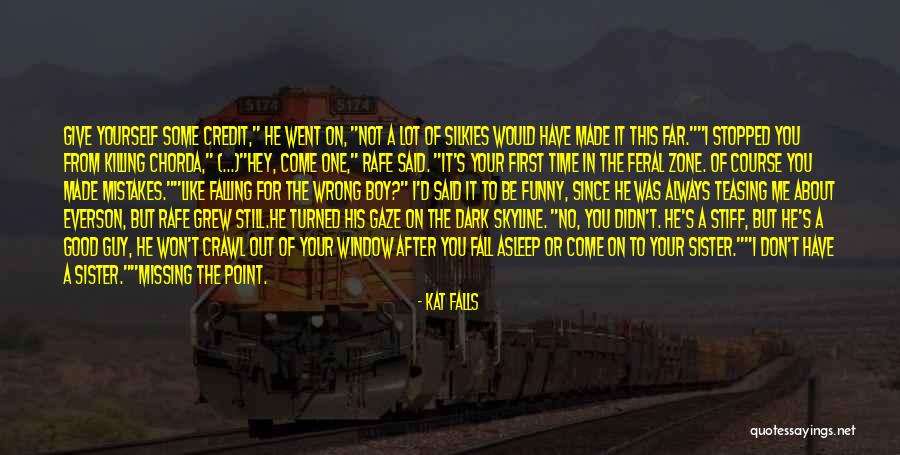 Give yourself some credit," he went on, "not a lot of silkies would have made it this far."
"I stopped you from killing Chorda," (...)
"Hey, come one," Rafe said. "It's your first time in the Feral Zone. Of course you made mistakes."
"Like falling for the wrong boy?" I'd said it to be funny, since he was always teasing me about Everson, but Rafe grew still.
He turned his gaze on the dark skyline. "No, you didn't. He's a stiff, but he's a good guy, he won't crawl out of your window after you fall asleep or come on to your sister."
"I don't have a sister."
"Missing the point. — Kat Falls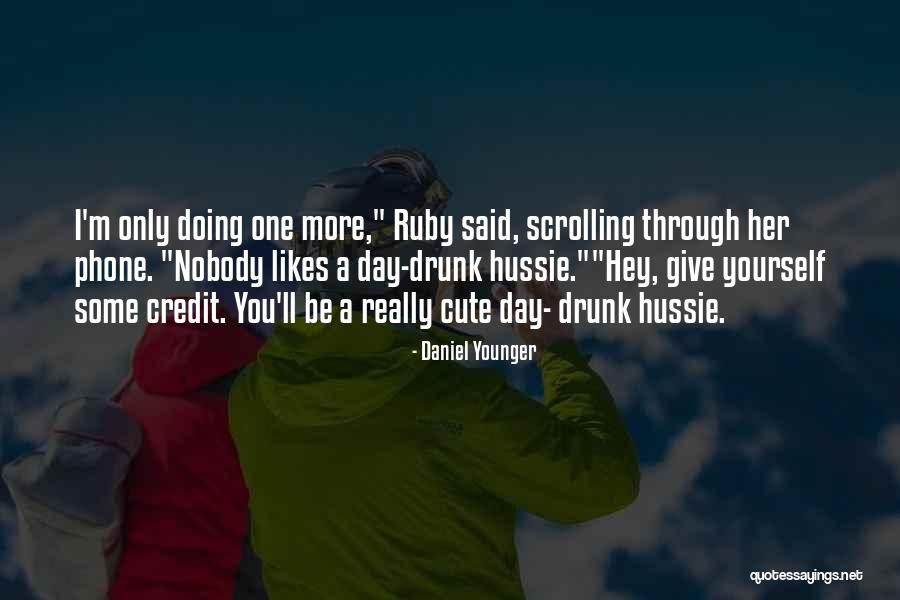 I'm only doing one more," Ruby said, scrolling through her phone. "Nobody likes a day-drunk hussie."
"Hey, give yourself some credit. You'll be a really cute day- drunk hussie. — Daniel Younger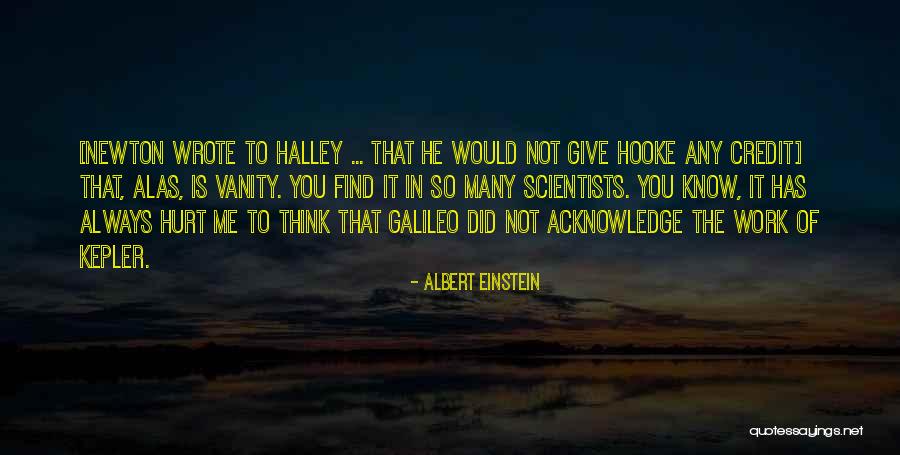 [Newton wrote to Halley ... that he would not give Hooke any credit] That, alas, is vanity. You find it in so many scientists. You know, it has always hurt me to think that Galileo did not acknowledge the work of Kepler. — Albert Einstein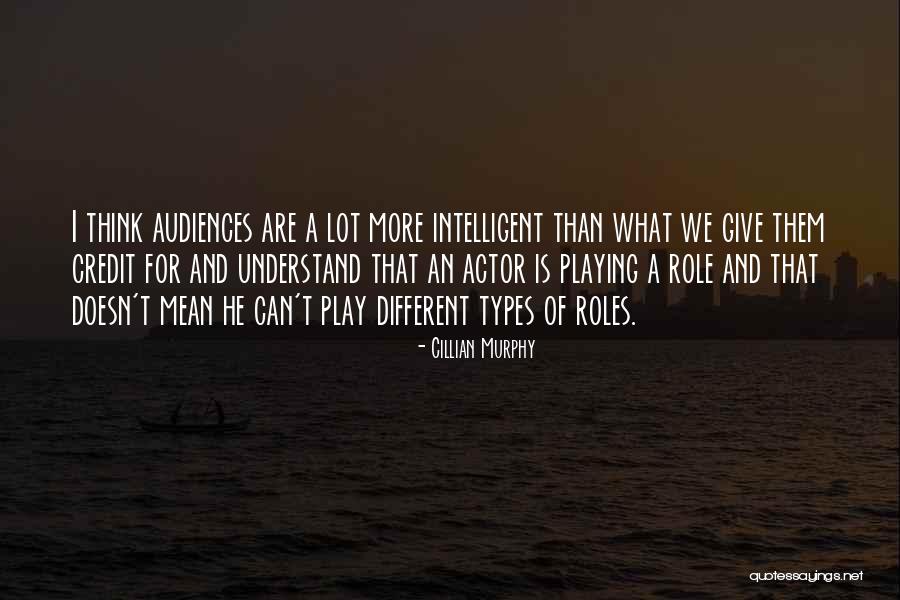 I think audiences are a lot more intelligent than what we give them credit for and understand that an actor is playing a role and that doesn't mean he can't play different types of roles. — Cillian Murphy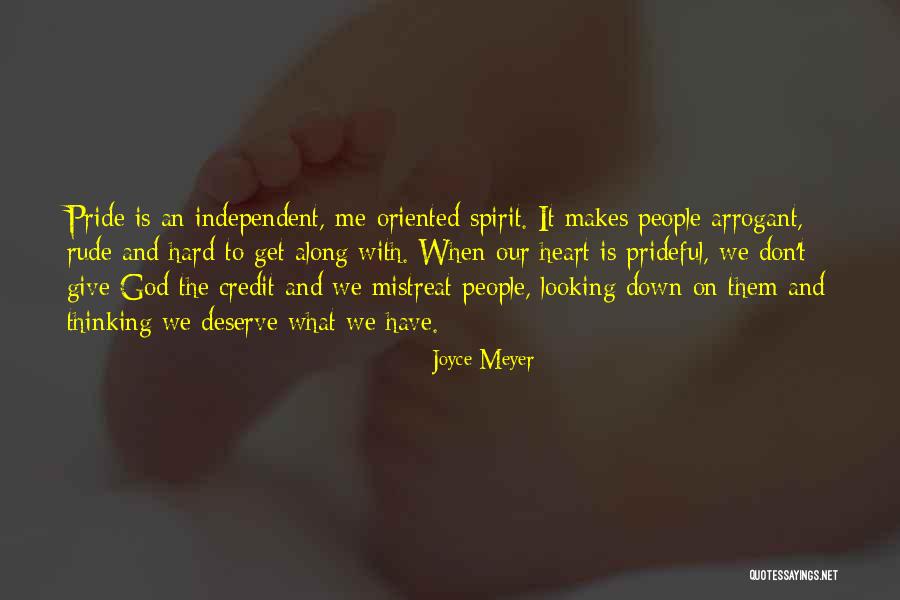 Pride is an independent, me-oriented spirit. It makes people arrogant, rude and hard to get along with. When our heart is prideful, we don't give God the credit and we mistreat people, looking down on them and thinking we deserve what we have. — Joyce Meyer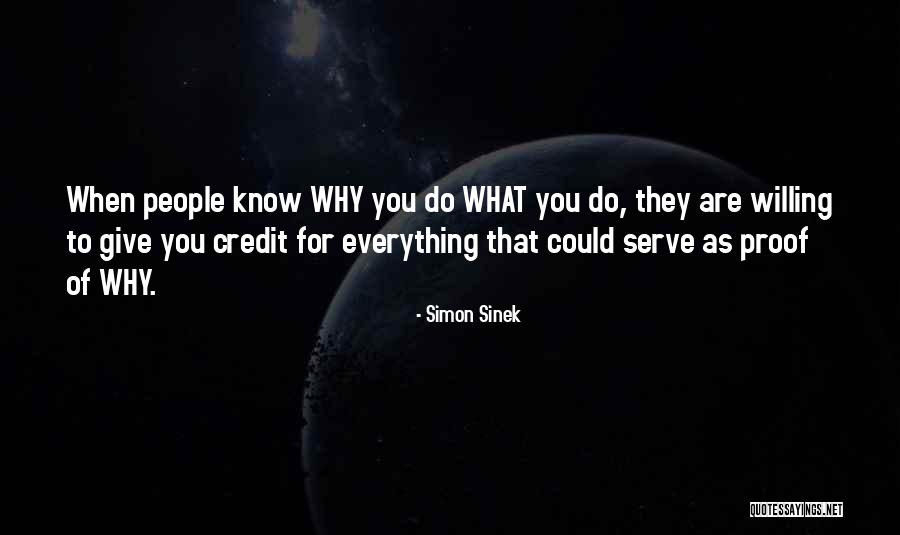 When people know WHY you do WHAT you do, they are willing to give you credit for everything that could serve as proof of WHY. — Simon Sinek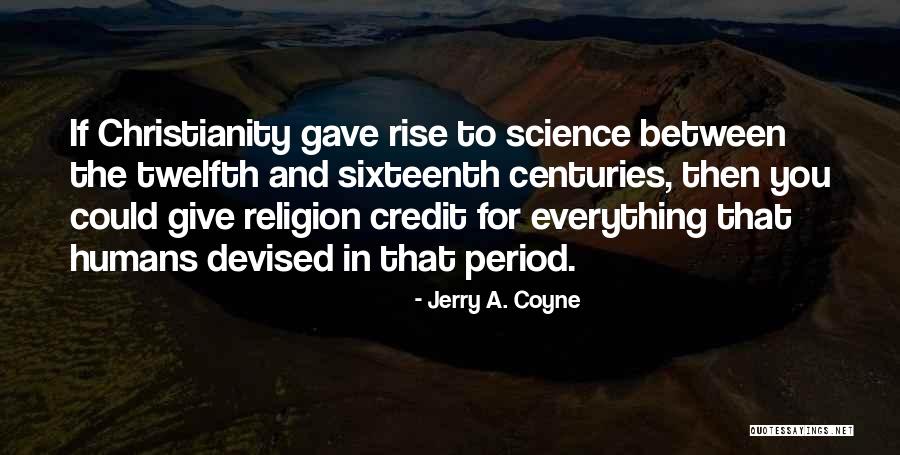 If Christianity gave rise to science between the twelfth and sixteenth centuries, then you could give religion credit for everything that humans devised in that period. — Jerry A. Coyne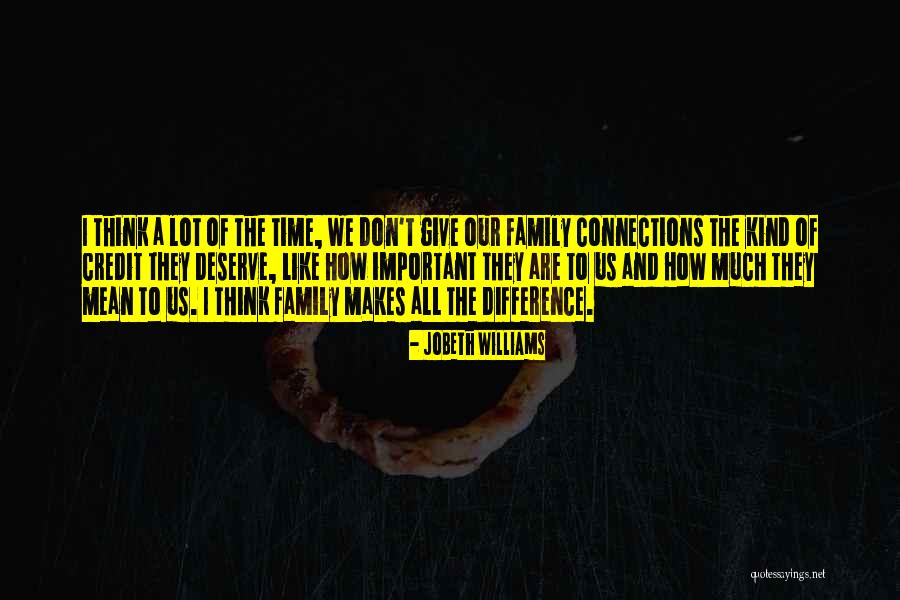 I think a lot of the time, we don't give our family connections the kind of credit they deserve, like how important they are to us and how much they mean to us. I think family makes all the difference. — JoBeth Williams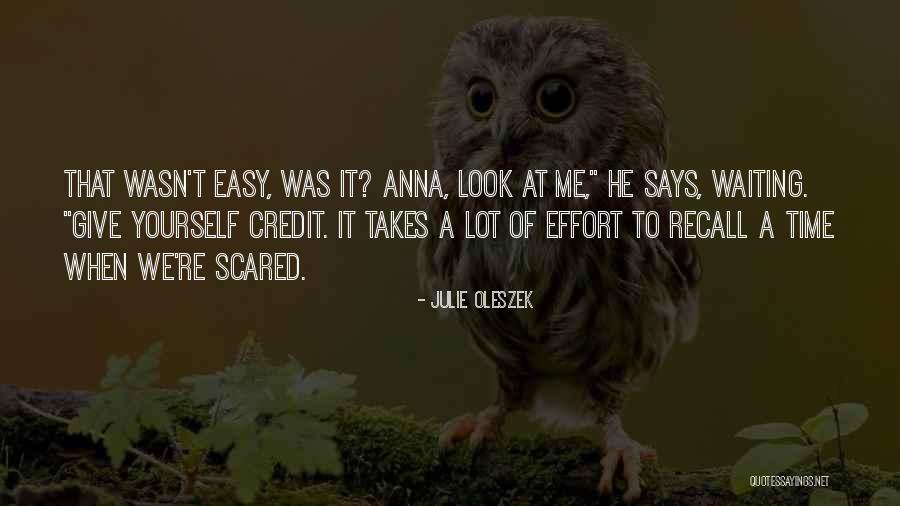 That wasn't easy, was it? Anna, look at me," he says, waiting. "Give yourself credit. It takes a lot of effort to recall a time when we're scared. — Julie Oleszek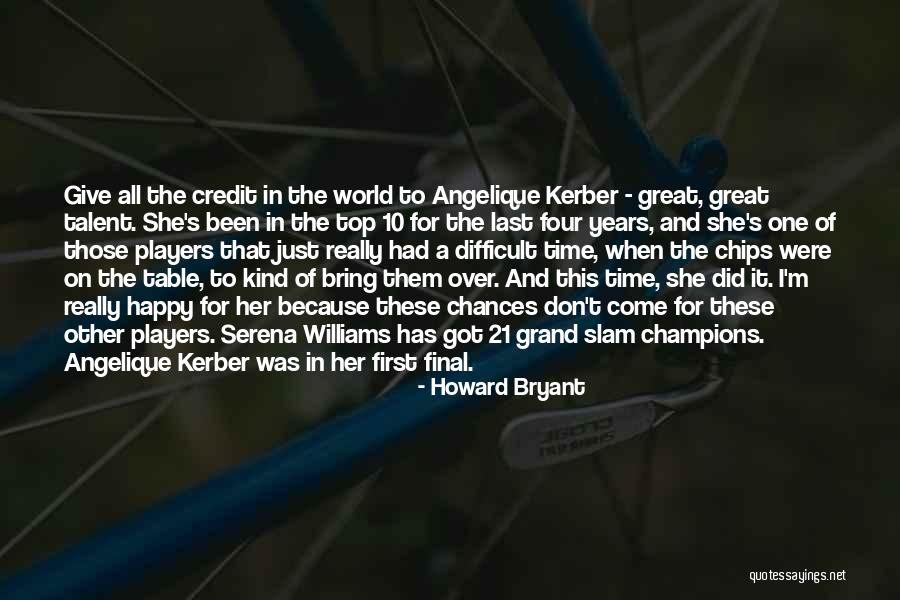 Give all the credit in the world to Angelique Kerber - great, great talent. She's been in the top 10 for the last four years, and she's one of those players that just really had a difficult time, when the chips were on the table, to kind of bring them over. And this time, she did it. I'm really happy for her because these chances don't come for these other players. Serena Williams has got 21 grand slam champions. Angelique Kerber was in her first final. — Howard Bryant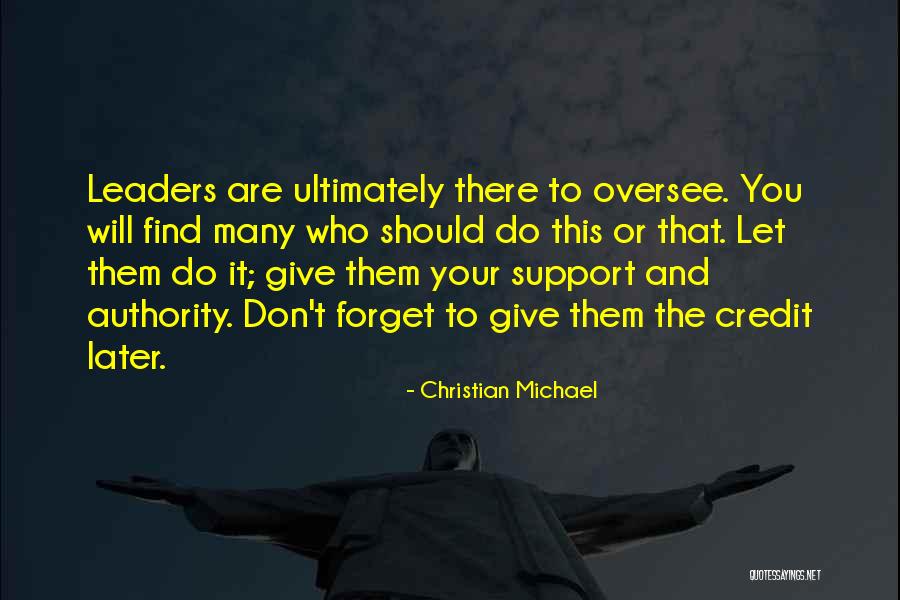 Leaders are ultimately there to oversee. You will find many who should do this or that. Let them do it; give them your support and authority. Don't forget to give them the credit later. — Christian Michael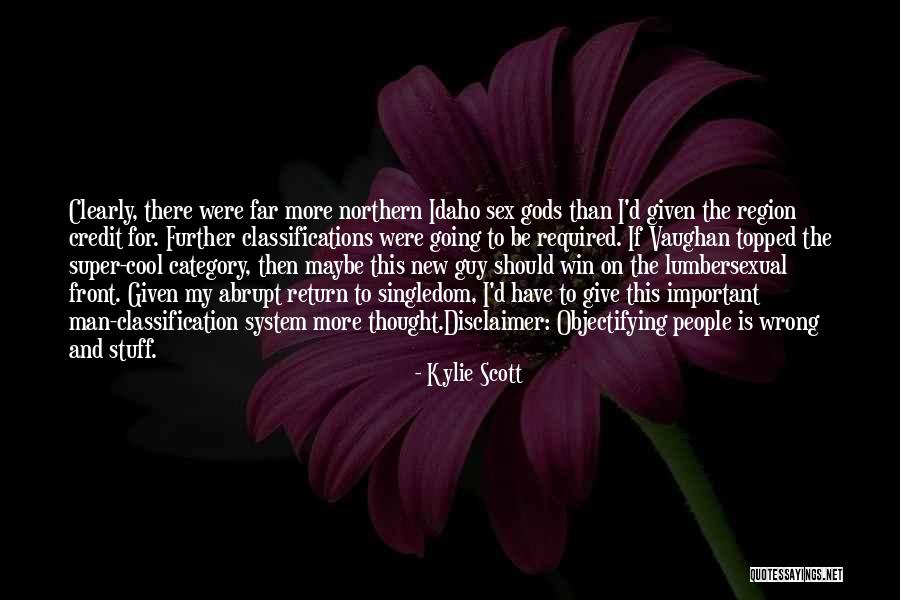 Clearly, there were far more northern Idaho sex gods than I'd given the region credit for. Further classifications were going to be required. If Vaughan topped the super-cool category, then maybe this new guy should win on the lumbersexual front. Given my abrupt return to singledom, I'd have to give this important man-classification system more thought.
Disclaimer: Objectifying people is wrong and stuff. — Kylie Scott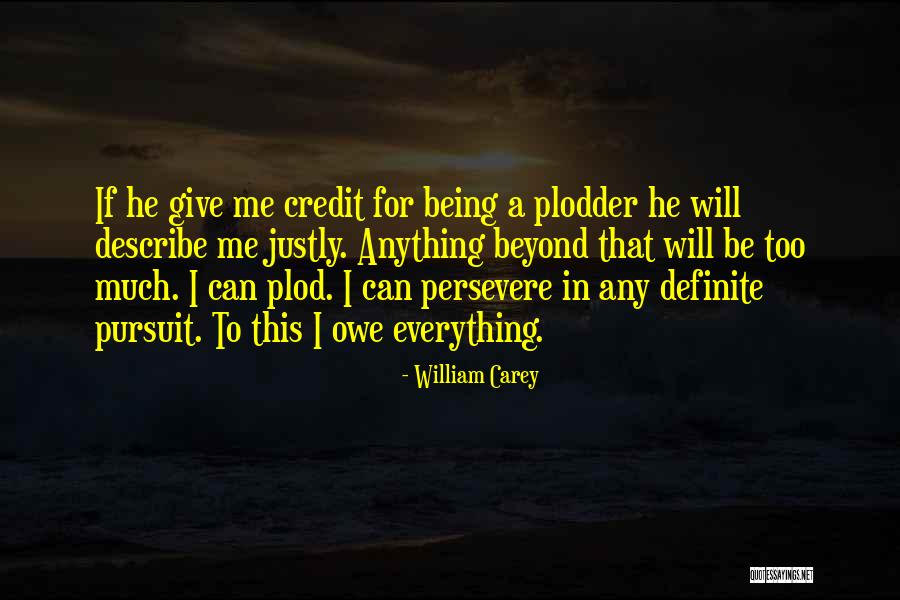 If he give me credit for being a plodder he will describe me justly. Anything beyond that will be too much. I can plod. I can persevere in any definite pursuit. To this I owe everything. — William Carey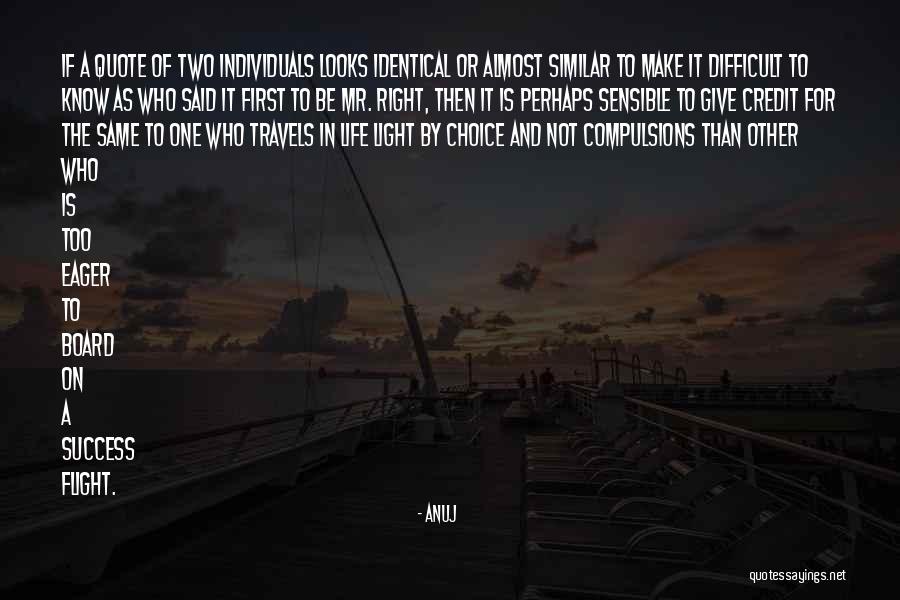 If a quote of two individuals looks identical or almost similar to make it difficult to know as who said it first to be Mr. Right, then it is perhaps sensible to give credit for the same to one who travels in life light by choice and not compulsions than other who is too eager to board on a success flight. — Anuj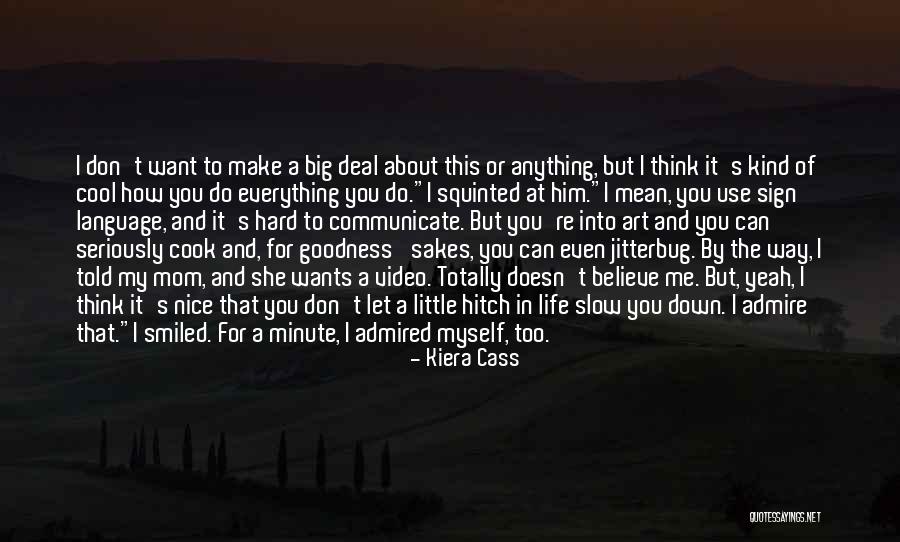 I don't want to make a big deal about this or anything, but I think it's kind of cool how you do everything you do."
I squinted at him.
"I mean, you use sign language, and it's hard to communicate. But you're into art and you can seriously cook and, for goodness' sakes, you can even jitterbug. By the way, I told my mom, and she wants a video. Totally doesn't believe me. But, yeah, I think it's nice that you don't let a little hitch in life slow you down. I admire that."
I smiled. For a minute, I admired myself, too. He didn't know how deep my problems ran, but he was right all the same. It was no small thing to try, to find out what you cared about in life. Even this moment, with this wonderful, temporary boy beside me, was a tiny miracle. I ought to give myself some credit. — Kiera Cass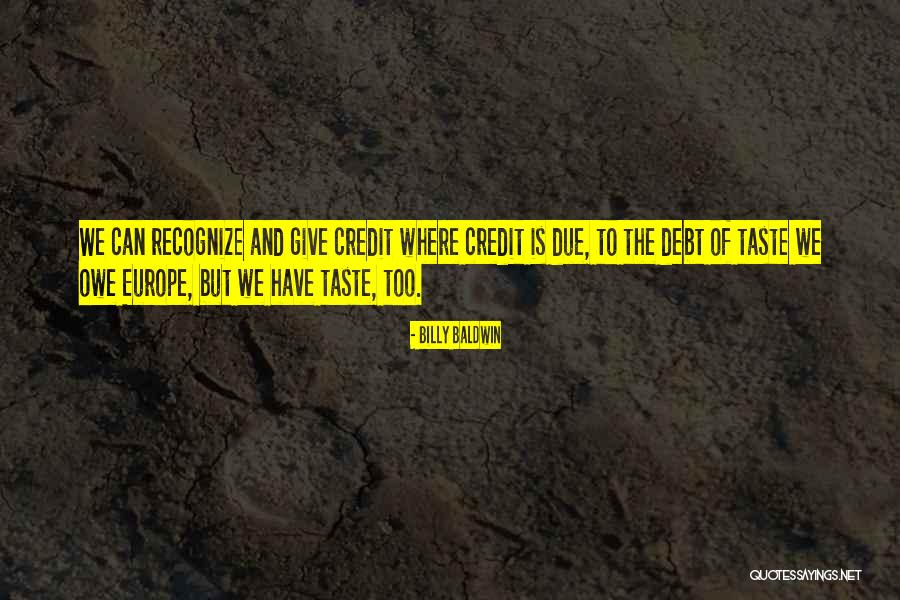 We can recognize and give credit where credit is due, to the debt of taste we owe Europe, but we have taste, too. — Billy Baldwin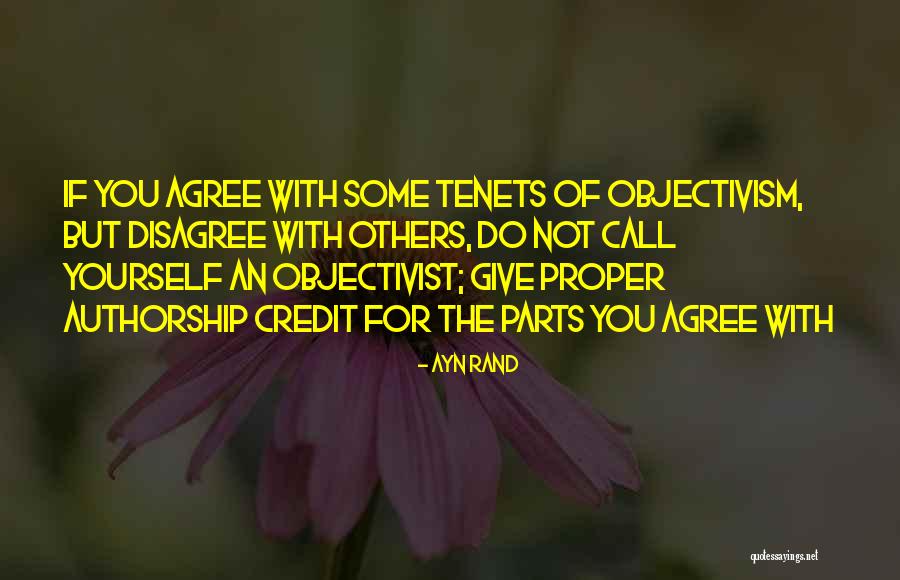 If you agree with some tenets of Objectivism, but disagree with others, do not call yourself an Objectivist; give proper authorship credit for the parts you agree with — Ayn Rand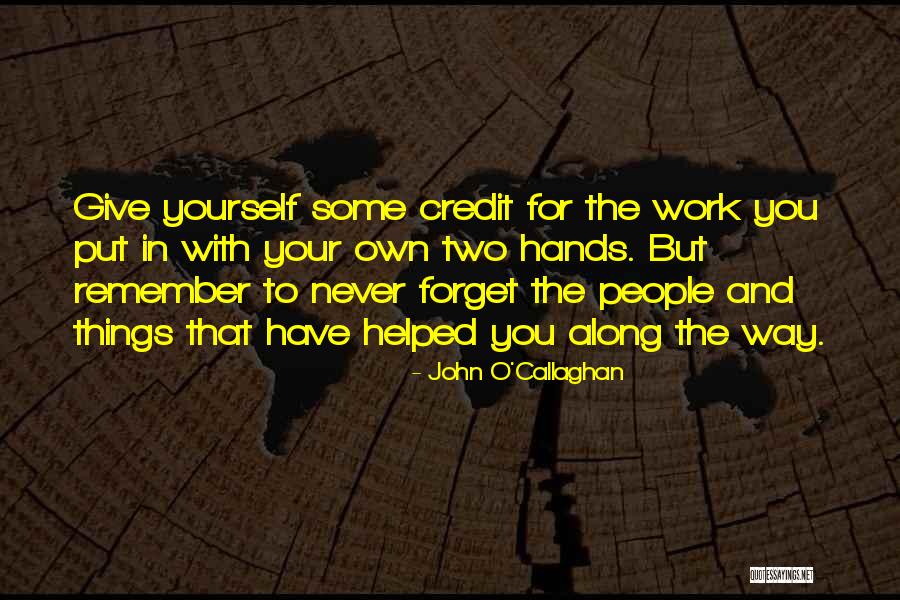 Give yourself some credit for the work you put in with your own two hands. But remember to never forget the people and things that have helped you along the way. — John O'Callaghan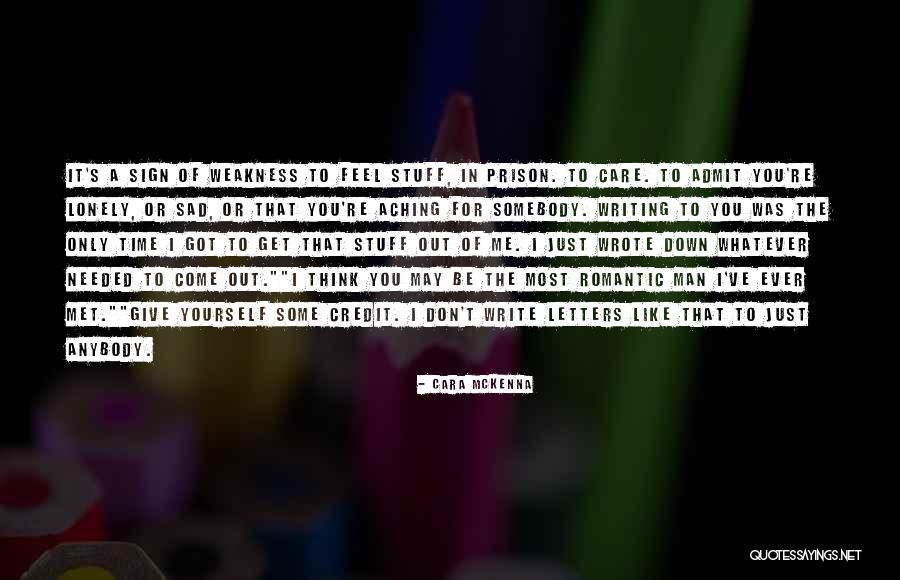 It's a sign of weakness to feel stuff, in prison. To care. To admit you're lonely, or sad, or that you're aching for somebody. Writing to you was the only time I got to get that stuff out of me. I just wrote down whatever needed to come out."
"I think you may be the most romantic man I've ever met."
"Give yourself some credit. I don't write letters like that to just anybody. — Cara McKenna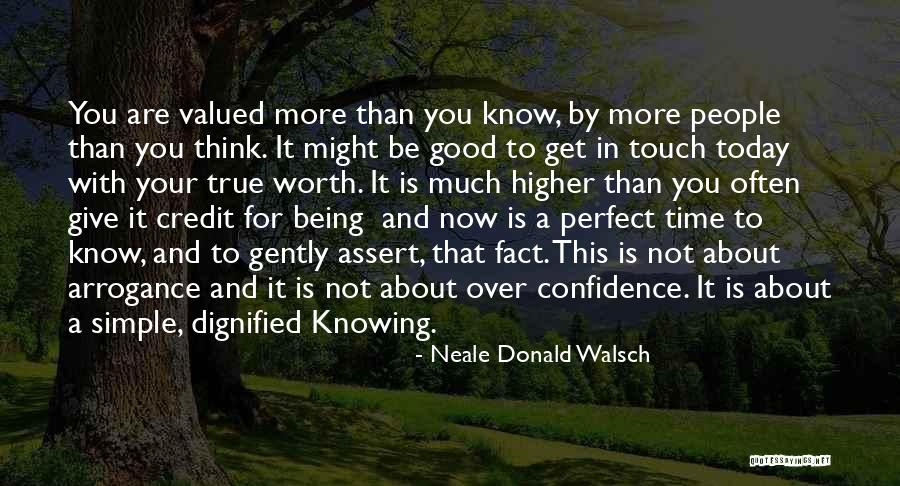 You are valued more than you know, by more people than you think. It might be good to get in touch today with your true worth. It is much higher than you often give it credit for being
and now is a perfect time to know, and to gently assert, that fact. This is not about arrogance and it is not about over confidence. It is about a simple, dignified Knowing. — Neale Donald Walsch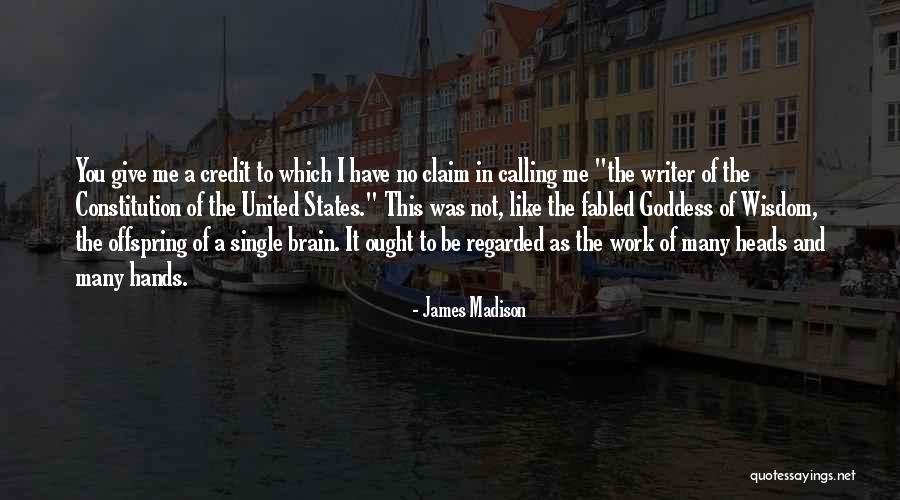 You give me a credit to which I have no claim in calling me "the writer of the Constitution of the United States." This was not, like the fabled Goddess of Wisdom, the offspring of a single brain. It ought to be regarded as the work of many heads and many hands. — James Madison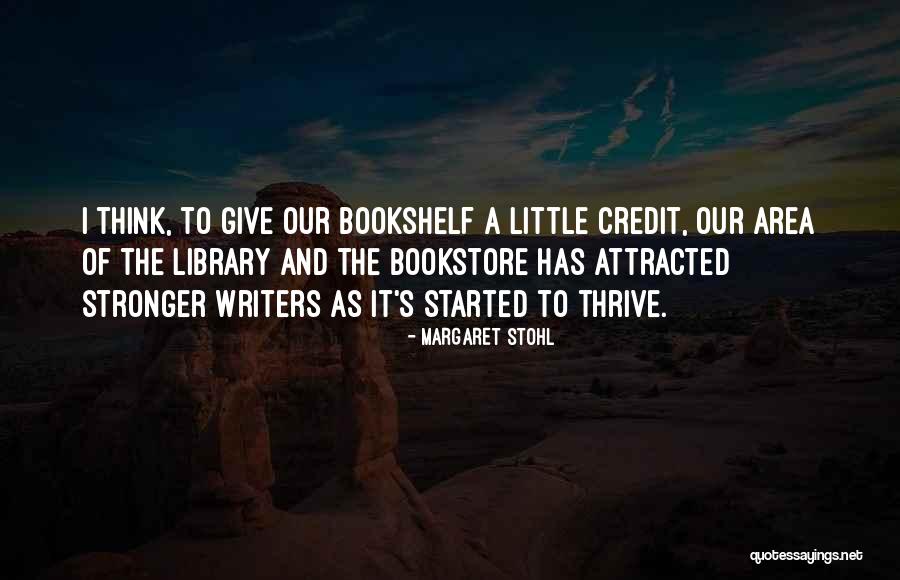 I think, to give our bookshelf a little credit, our area of the library and the bookstore has attracted stronger writers as it's started to thrive. — Margaret Stohl
The Word says God don't give us credit for lovin the folks we want to love anyway. No, He gives us credit for loving the unlovable. The perfect love of God don't come with no conditions ... — Ron Hall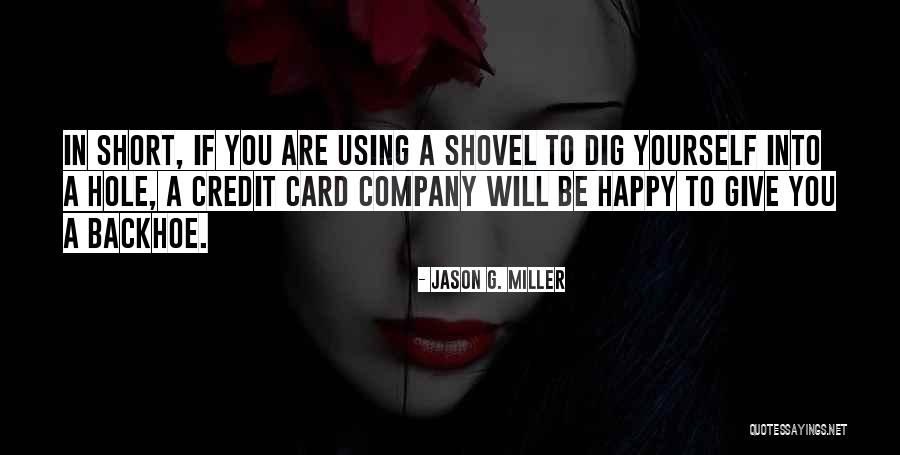 In short, if you are using a shovel to dig yourself into a hole, a credit card company will be happy to give you a backhoe. — Jason G. Miller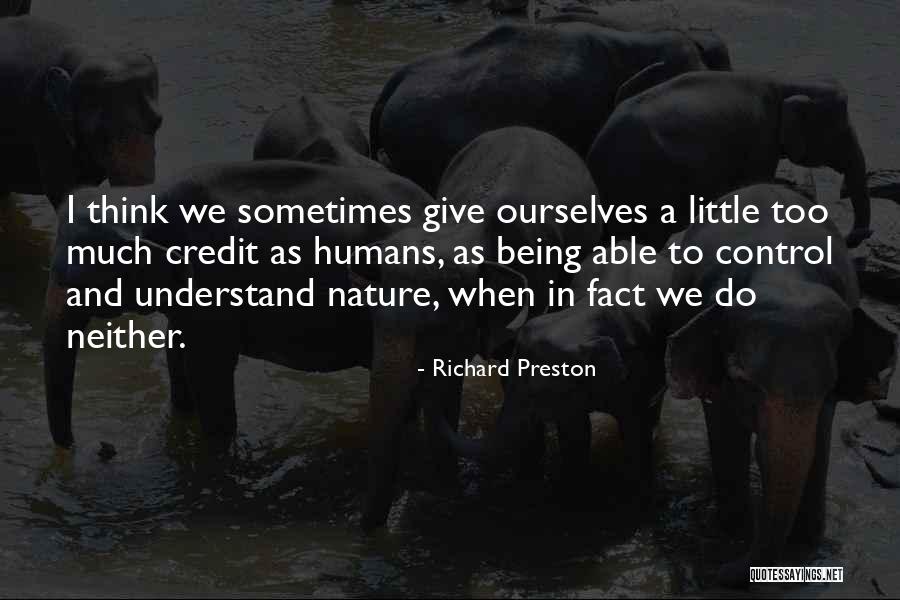 I think we sometimes give ourselves a little too much credit as humans, as being able to control and understand nature, when in fact we do neither. — Richard Preston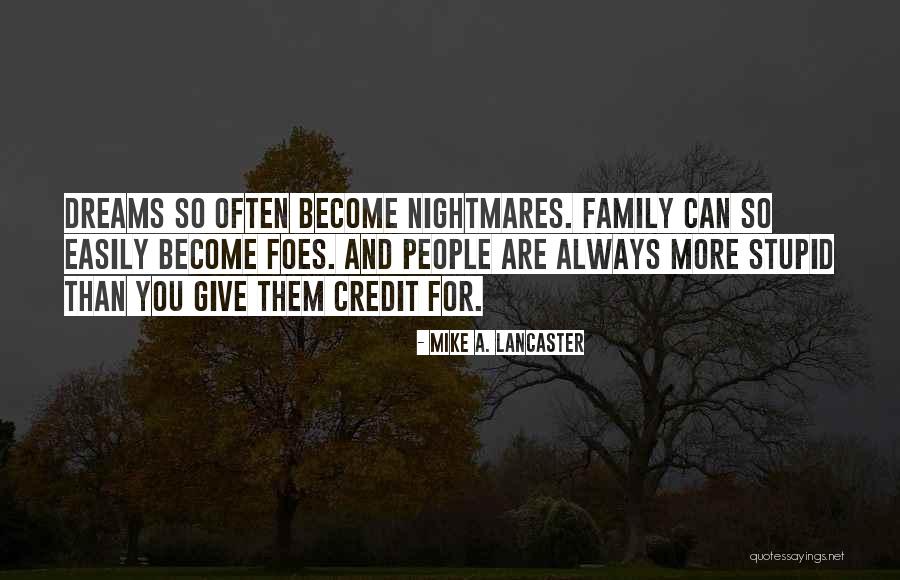 Dreams so often become nightmares. Family can so easily become foes. And people are always more stupid than you give them credit for. — Mike A. Lancaster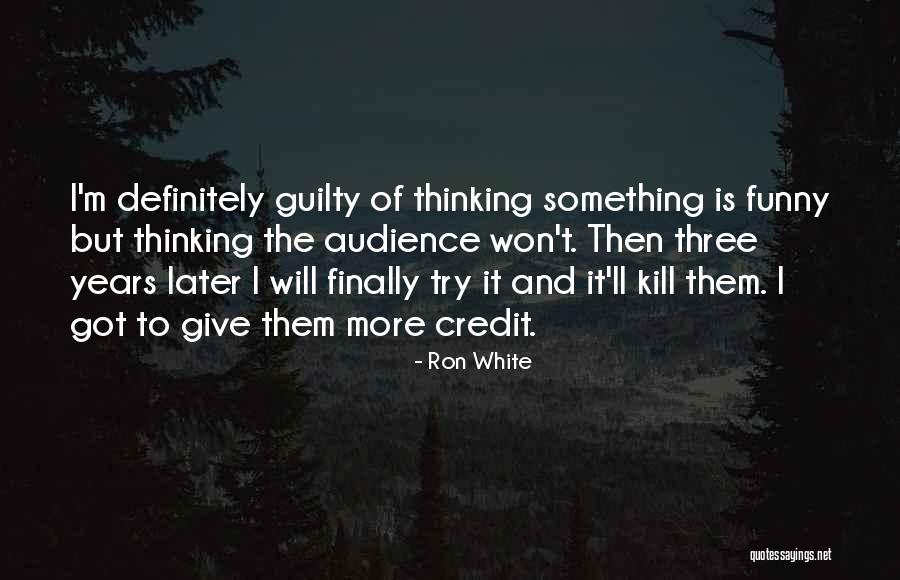 I'm definitely guilty of thinking something is funny but thinking the audience won't. Then three years later I will finally try it and it'll kill them. I got to give them more credit. — Ron White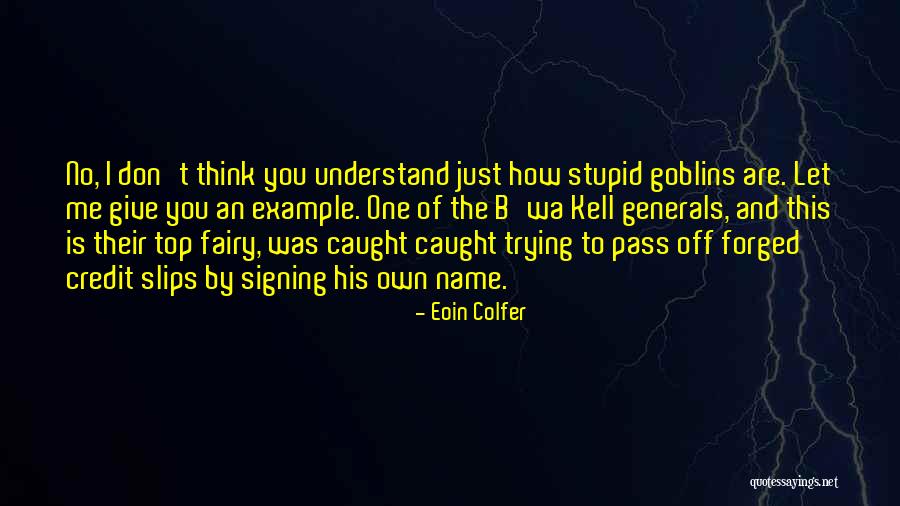 No, I don't think you understand just how stupid goblins are. Let me give you an example. One of the B'wa Kell generals, and this is their top fairy, was caught caught trying to pass off forged credit slips by signing his own name. — Eoin Colfer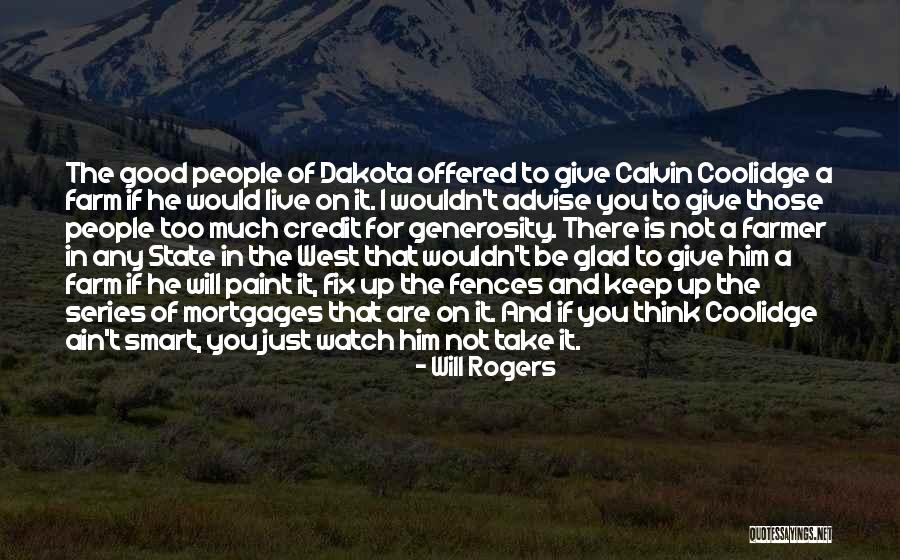 The good people of Dakota offered to give Calvin Coolidge a farm if he would live on it. I wouldn't advise you to give those people too much credit for generosity. There is not a farmer in any State in the West that wouldn't be glad to give him a farm if he will paint it, fix up the fences and keep up the series of mortgages that are on it. And if you think Coolidge ain't smart, you just watch him not take it. — Will Rogers
I've been thinking about what this would be like, too. Ever since that night I almost kissed you on the beach back in June. Say you're right. Say I can have any woman I want. The woman I want is you. Because you're perky and fun. Because you're adorable and you make me laugh all the time. And because you're far more beautiful than you give yourself credit for. I want you, Trina. You've got adaptability and smarts that can't be measured by essays and bubbled answer sheets. I don't want a distraction. I don't want a random hook-up. I want you. — Christi Barth
For when women are the advisers, the lords of creation don't take the advice till they have persuaded themselves that it is just what they intended to do. Then they act upon it, and, if it succeeds, they give the weaker vessel half the credit of it. If it fails, they generously give her the whole. — Louisa May Alcott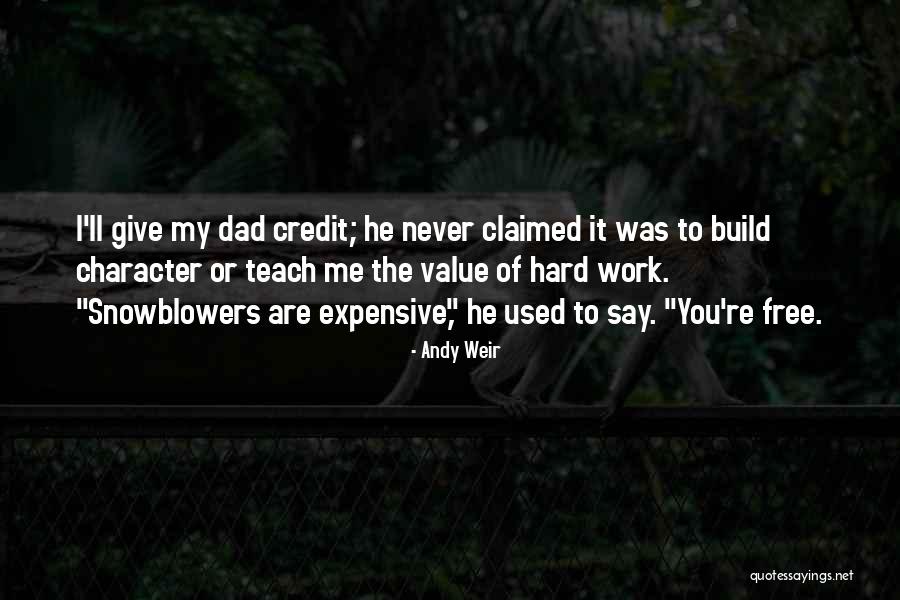 I'll give my dad credit; he never claimed it was to build character or teach me the value of hard work. "Snowblowers are expensive," he used to say. "You're free. — Andy Weir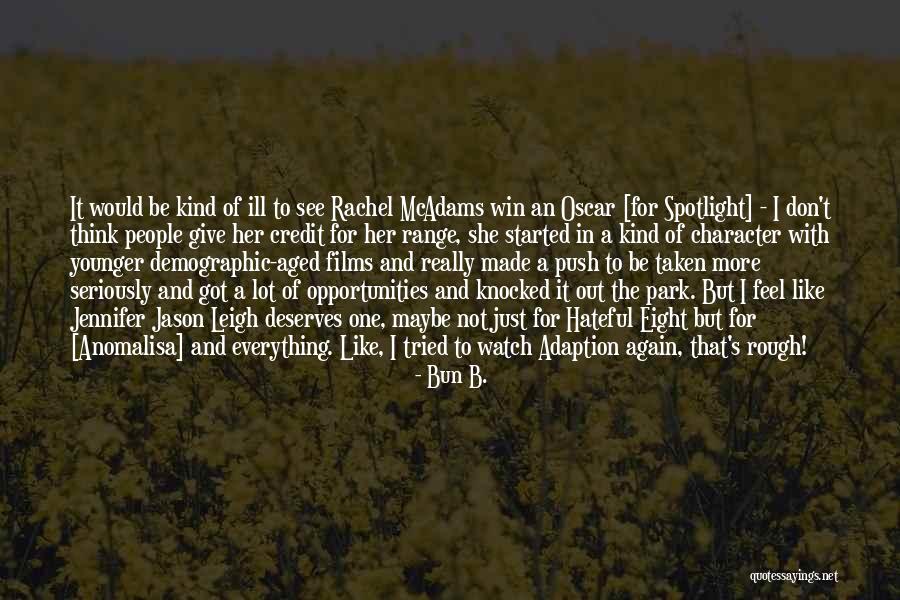 It would be kind of ill to see Rachel McAdams win an Oscar [for Spotlight] - I don't think people give her credit for her range, she started in a kind of character with younger demographic-aged films and really made a push to be taken more seriously and got a lot of opportunities and knocked it out the park. But I feel like Jennifer Jason Leigh deserves one, maybe not just for Hateful Eight but for [Anomalisa] and everything. Like, I tried to watch Adaption again, that's rough! — Bun B.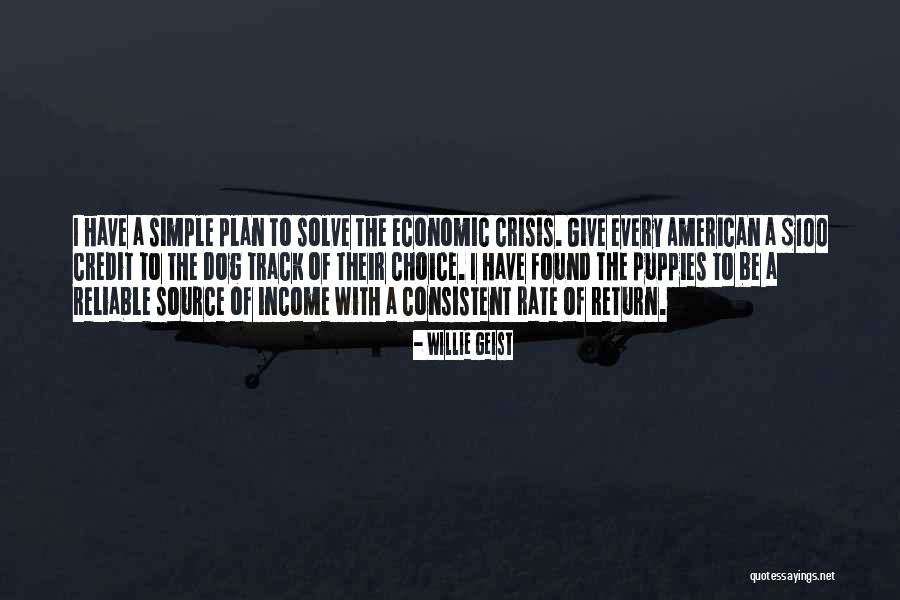 I have a simple plan to solve the economic crisis. Give every American a $100 credit to the dog track of their choice. I have found the puppies to be a reliable source of income with a consistent rate of return. — Willie Geist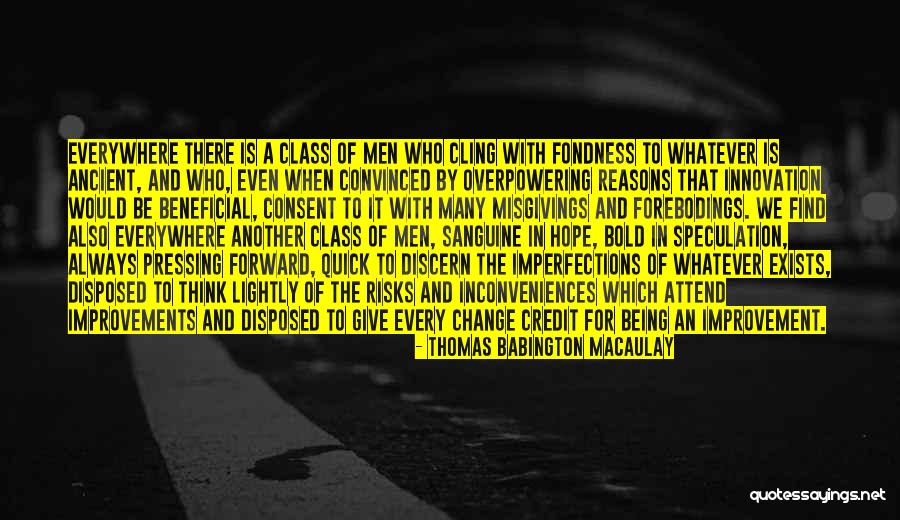 Everywhere there is a class of men who cling with fondness to whatever is ancient, and who, even when convinced by overpowering reasons that innovation would be beneficial, consent to it with many misgivings and forebodings. We find also everywhere another class of men, sanguine in hope, bold in speculation, always pressing forward, quick to discern the imperfections of whatever exists, disposed to think lightly of the risks and inconveniences which attend improvements and disposed to give every change credit for being an improvement. — Thomas Babington Macaulay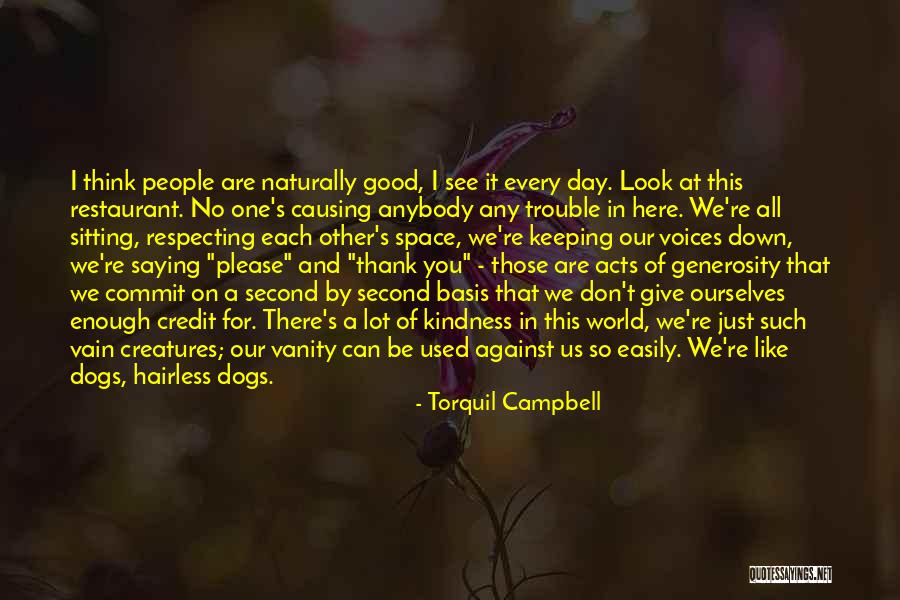 I think people are naturally good, I see it every day. Look at this restaurant. No one's causing anybody any trouble in here. We're all sitting, respecting each other's space, we're keeping our voices down, we're saying "please" and "thank you" - those are acts of generosity that we commit on a second by second basis that we don't give ourselves enough credit for. There's a lot of kindness in this world, we're just such vain creatures; our vanity can be used against us so easily. We're like dogs, hairless dogs. — Torquil Campbell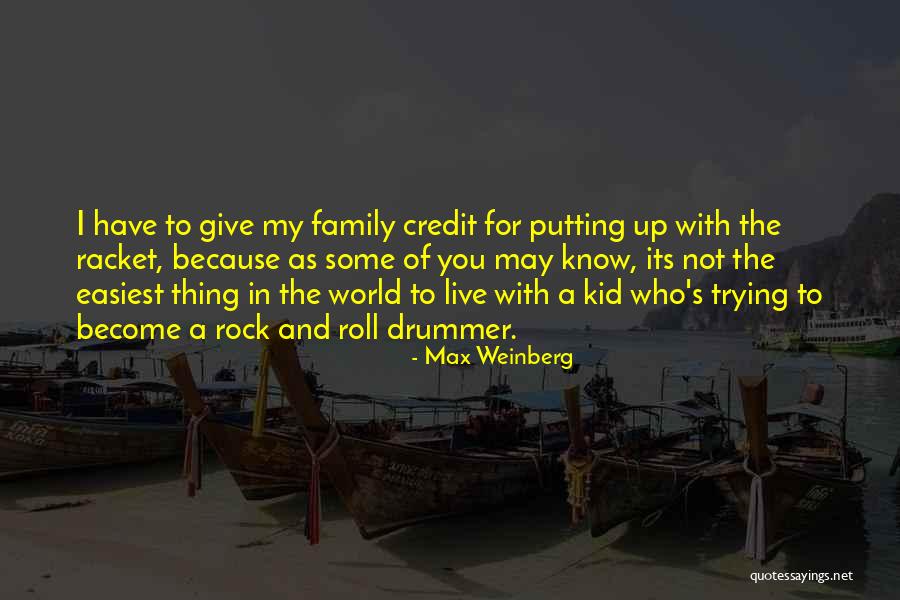 I have to give my family credit for putting up with the racket, because as some of you may know, its not the easiest thing in the world to live with a kid who's trying to become a rock and roll drummer. — Max Weinberg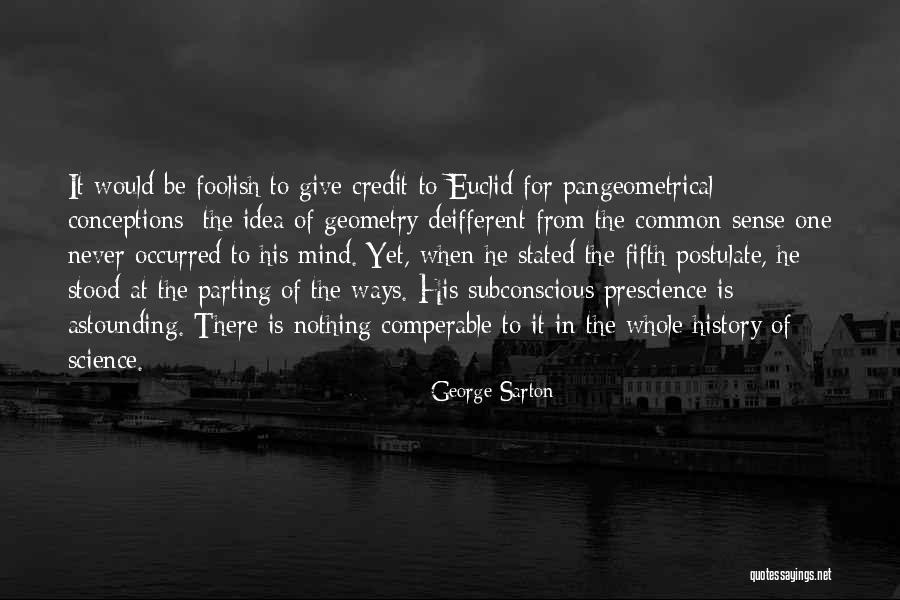 It would be foolish to give credit to Euclid for pangeometrical conceptions; the idea of geometry deifferent from the common-sense one never occurred to his mind. Yet, when he stated the fifth postulate, he stood at the parting of the ways. His subconscious prescience is astounding. There is nothing comperable to it in the whole history of science. — George Sarton