Quotes & Sayings About Freedom By Aristotle
Enjoy reading and share 12 famous quotes about Freedom By Aristotle with everyone.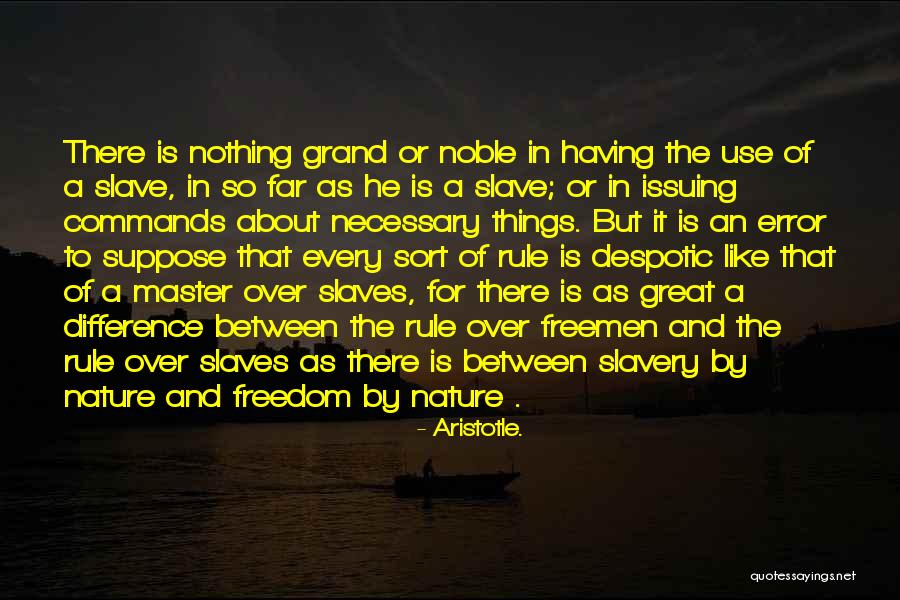 There is nothing grand or noble in having the use of a slave, in so far as he is a slave; or in issuing commands about necessary things. But it is an error to suppose that every sort of rule is despotic like that of a master over slaves, for there is as great a difference between the rule over freemen and the rule over slaves as there is between slavery by nature and freedom by nature . — Aristotle.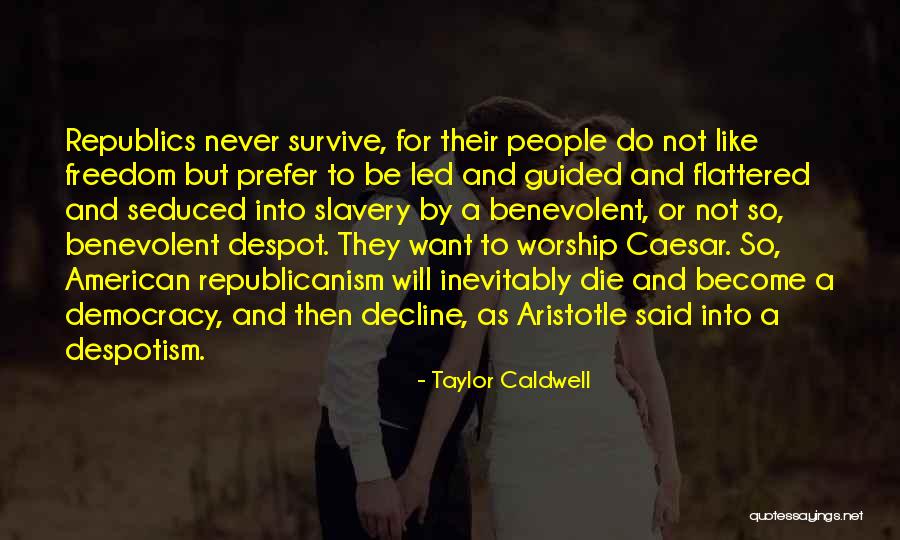 Republics never survive, for their people do not like freedom but prefer to be led and guided and flattered and seduced into slavery by a benevolent, or not so, benevolent despot. They want to worship Caesar. So, American republicanism will inevitably die and become a democracy, and then decline, as Aristotle said into a despotism. — Taylor Caldwell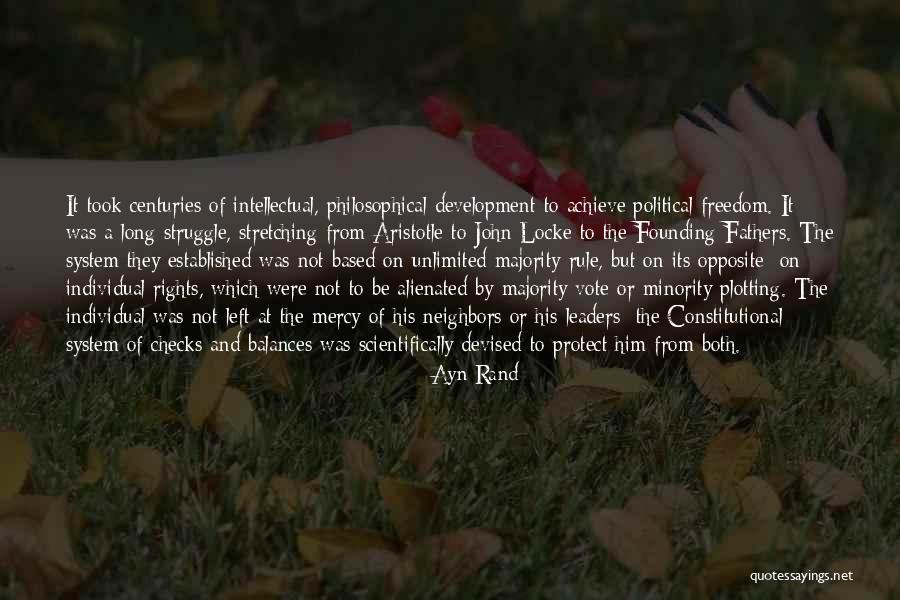 It took centuries of intellectual, philosophical development to achieve political freedom. It was a long struggle, stretching from Aristotle to John Locke to the Founding Fathers. The system they established was not based on unlimited majority rule, but on its opposite: on individual rights, which were not to be alienated by majority vote or minority plotting. The individual was not left at the mercy of his neighbors or his leaders: the Constitutional system of checks and balances was scientifically devised to protect him from both. — Ayn Rand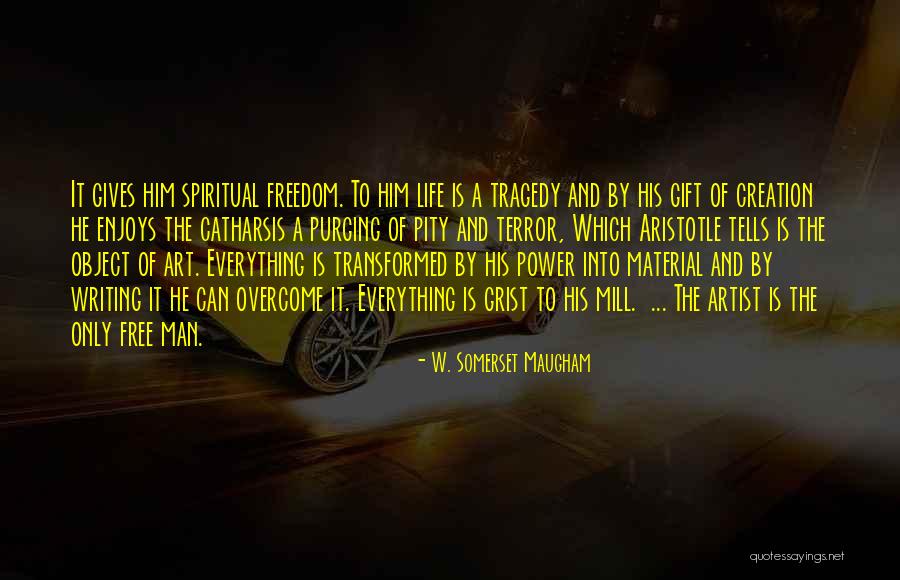 It gives him spiritual freedom. To him life is a tragedy and by his gift of creation he enjoys the catharsis a purging of pity and terror, Which Aristotle tells is the object of art.
Everything is transformed by his power into material and by writing it he can overcome it. Everything is grist to his mill.
... The artist is the only free man. — W. Somerset Maugham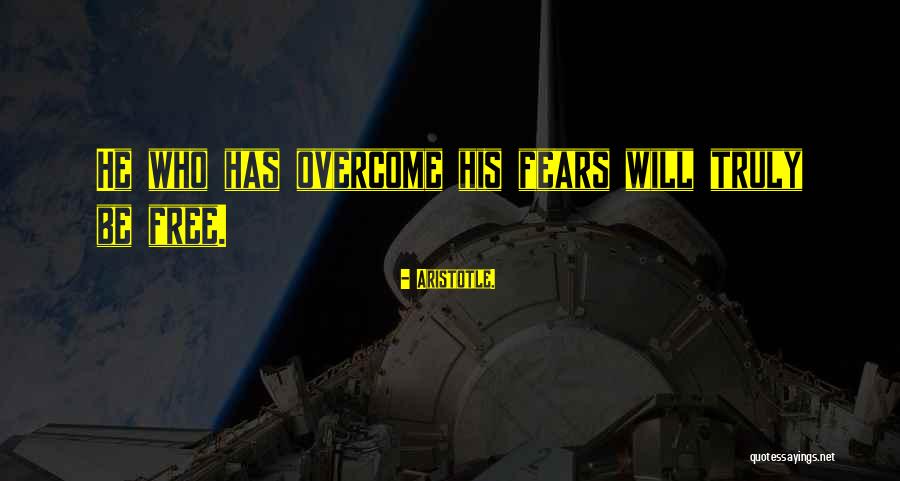 He who has overcome his fears will truly be free. — Aristotle.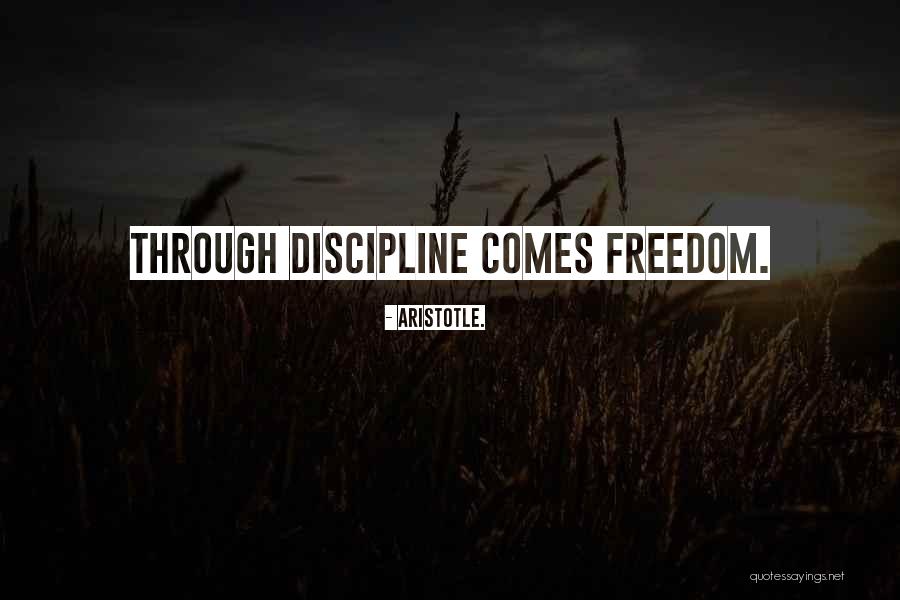 Through discipline comes freedom. — Aristotle.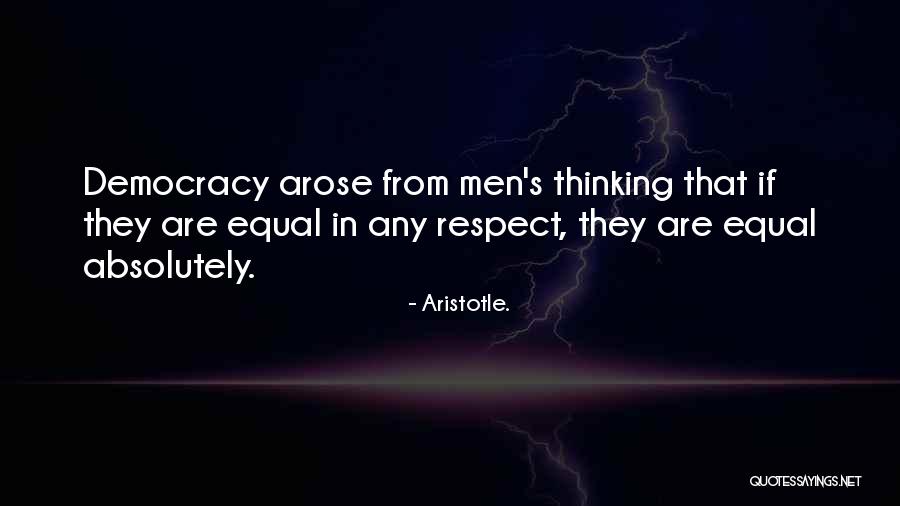 Democracy arose from men's thinking that if they are equal in any respect, they are equal absolutely. — Aristotle.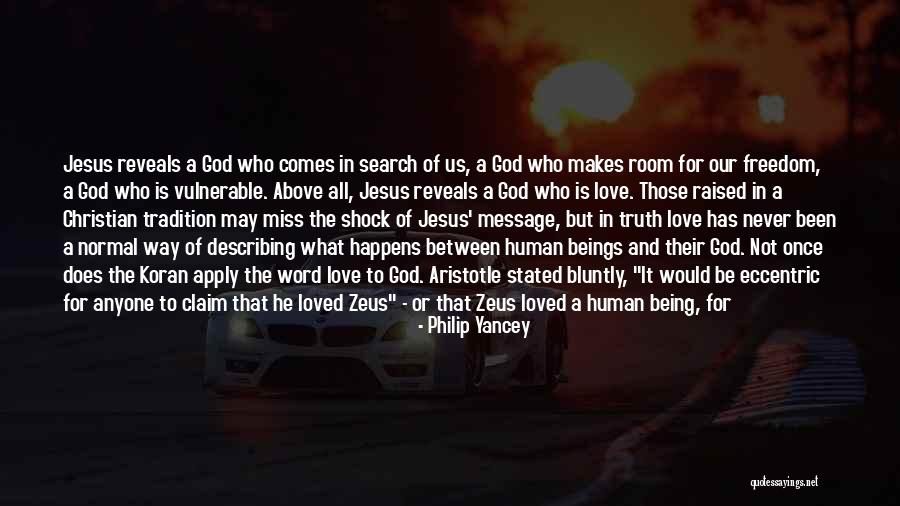 Jesus reveals a God who comes in search of us, a God who makes room for our freedom, a God who is vulnerable. Above all, Jesus reveals a God who is love. Those raised in a Christian tradition may miss the shock of Jesus' message, but in truth love has never been a normal way of describing what happens between human beings and their God. Not once does the Koran apply the word love to God. Aristotle stated bluntly, "It would be eccentric for anyone to claim that he loved Zeus" - or that Zeus loved a human being, for that matter. In dazzling contrast the Christian Bible affirms, "God is love," and cites love as the main reason Jesus came to earth: "This is how God showed his love among us: He sent his one and only Son into the world that we might live through him. — Philip Yancey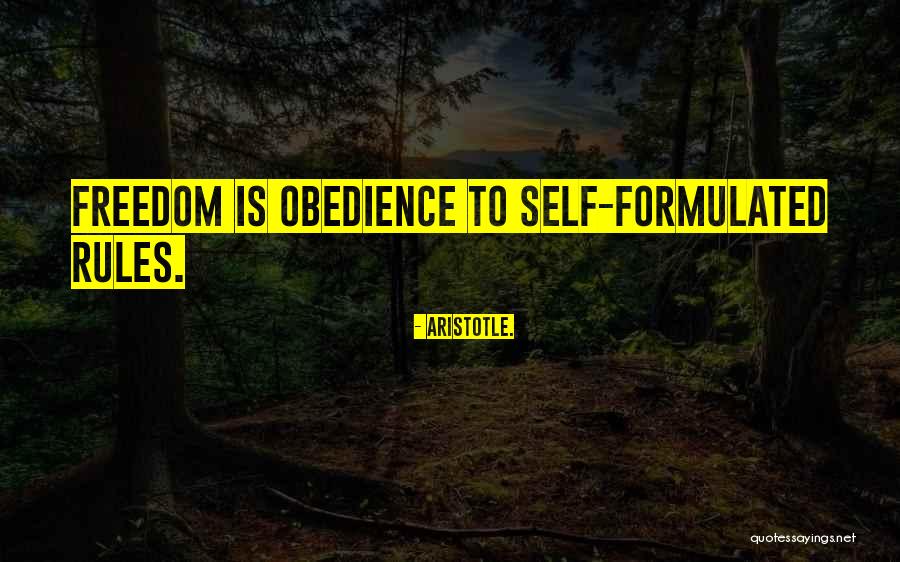 Freedom is obedience to self-formulated rules. — Aristotle.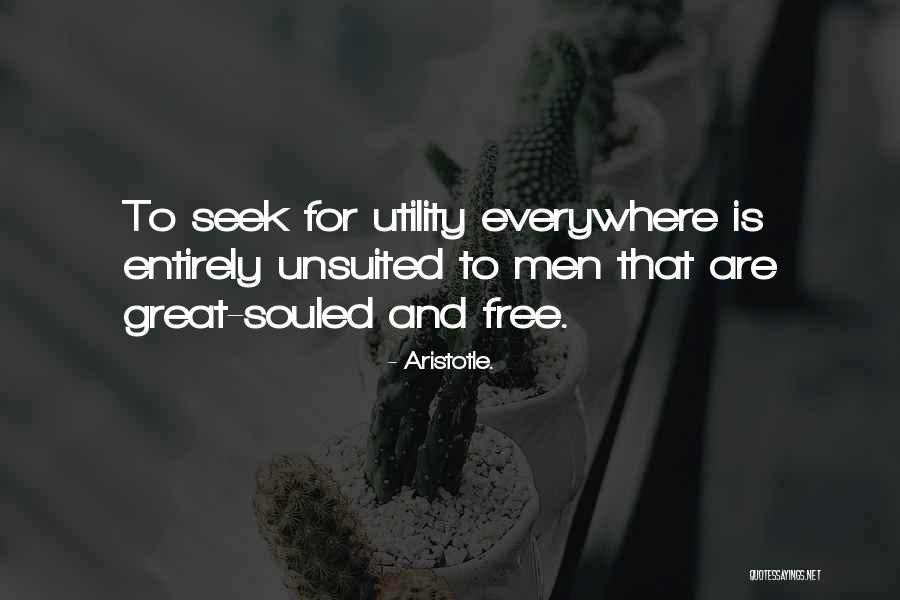 To seek for utility everywhere is entirely unsuited to men that are great-souled and free. — Aristotle.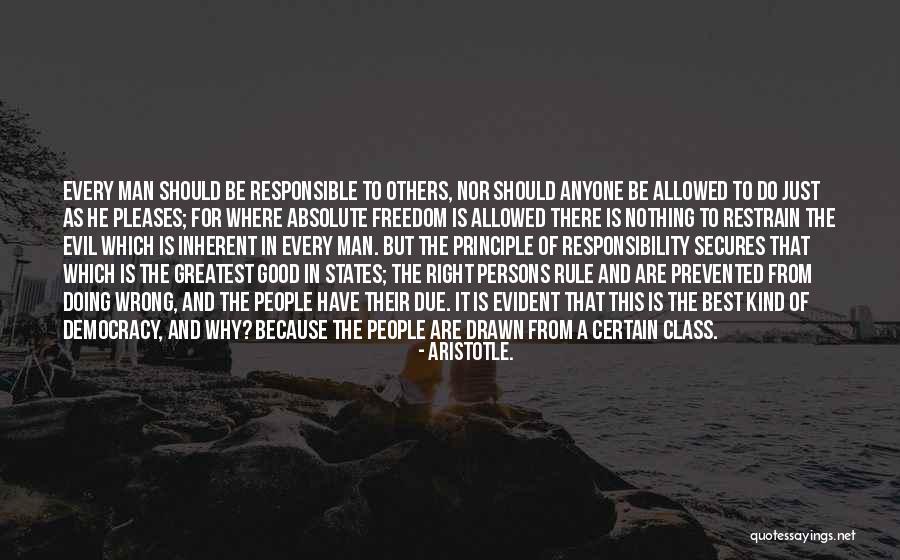 Every man should be responsible to others, nor should anyone be allowed to do just as he pleases; for where absolute freedom is allowed there is nothing to restrain the evil which is inherent in every man. But the principle of responsibility secures that which is the greatest good in states; the right persons rule and are prevented from doing wrong, and the people have their due. It is evident that this is the best kind of democracy, and why? because the people are drawn from a certain class. — Aristotle.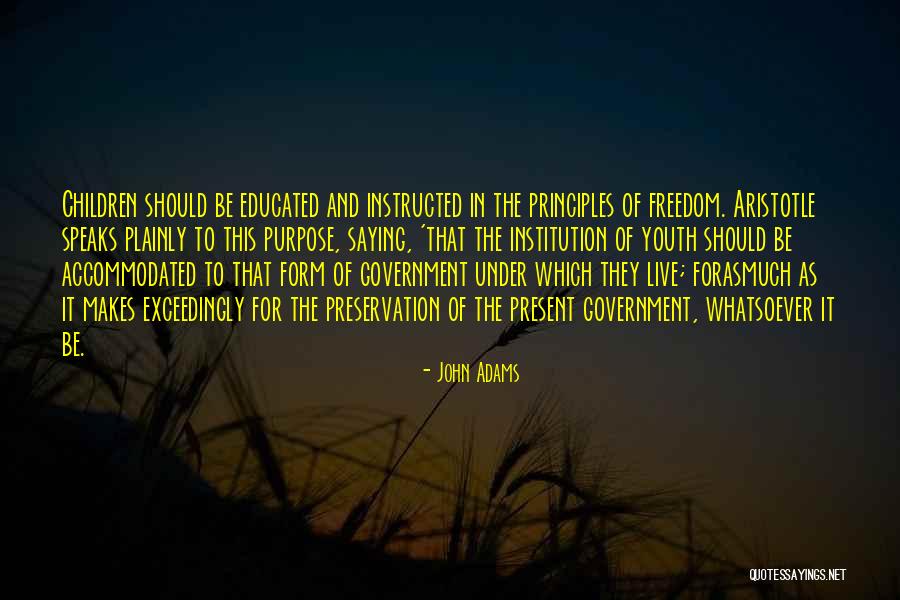 Children should be educated and instructed in the principles of freedom. Aristotle speaks plainly to this purpose, saying, 'that the institution of youth should be accommodated to that form of government under which they live; forasmuch as it makes exceedingly for the preservation of the present government, whatsoever it be. — John Adams