Forgetting Our Past Quotes & Sayings
Enjoy reading and share 72 famous quotes about Forgetting Our Past with everyone.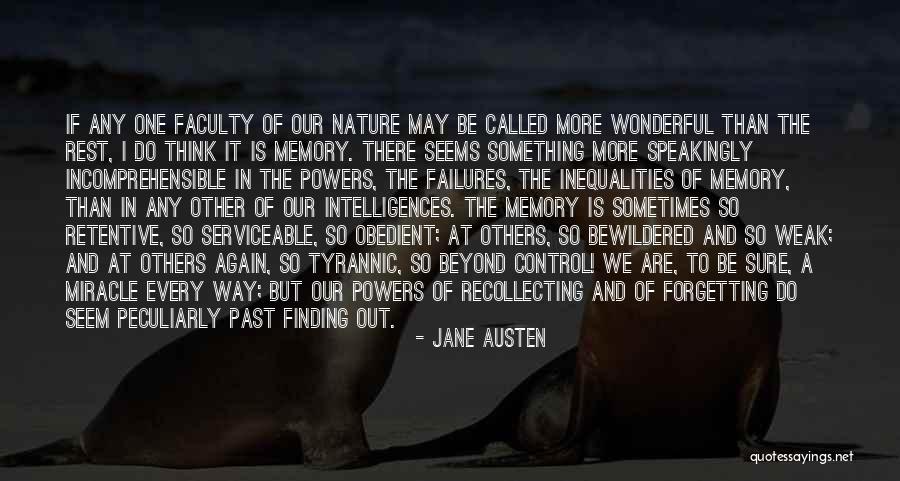 If any one faculty of our nature may be called more wonderful than the rest, I do think it is memory. There seems something more speakingly incomprehensible in the powers, the failures, the inequalities of memory, than in any other of our intelligences. The memory is sometimes so retentive, so serviceable, so obedient; at others, so bewildered and so weak; and at others again, so tyrannic, so beyond control! We are, to be sure, a miracle every way; but our powers of recollecting and of forgetting do seem peculiarly past finding out. — Jane Austen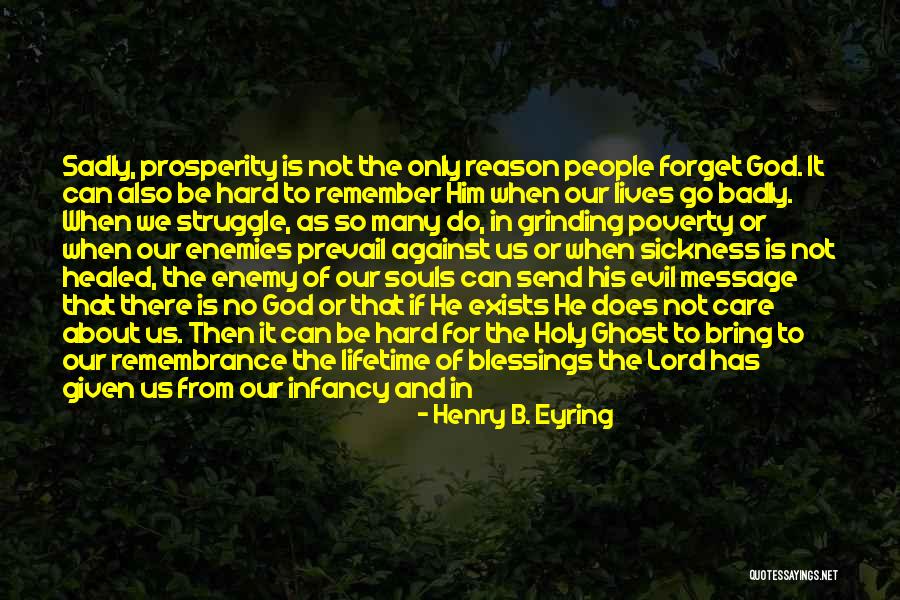 Sadly, prosperity is not the only reason people forget God. It can also be hard to remember Him when our lives go badly. When we struggle, as so many do, in grinding poverty or when our enemies prevail against us or when sickness is not healed, the enemy of our souls can send his evil message that there is no God or that if He exists He does not care about us. Then it can be hard for the Holy Ghost to bring to our remembrance the lifetime of blessings the Lord has given us from our infancy and in the midst of our distress.
There is a simple cure for the terrible malady of forgetting God, His blessings, and His messages to us. Jesus Christ promised it to His disciples when He was about to be crucified, resurrected, and then taken away from them to ascend in glory to His Father. They were concerned to know how they would be able to endure when He was no longer with them.
Here is the promise. It was fulfilled for them then. It can be fulfilled for all of us now. — Henry B. Eyring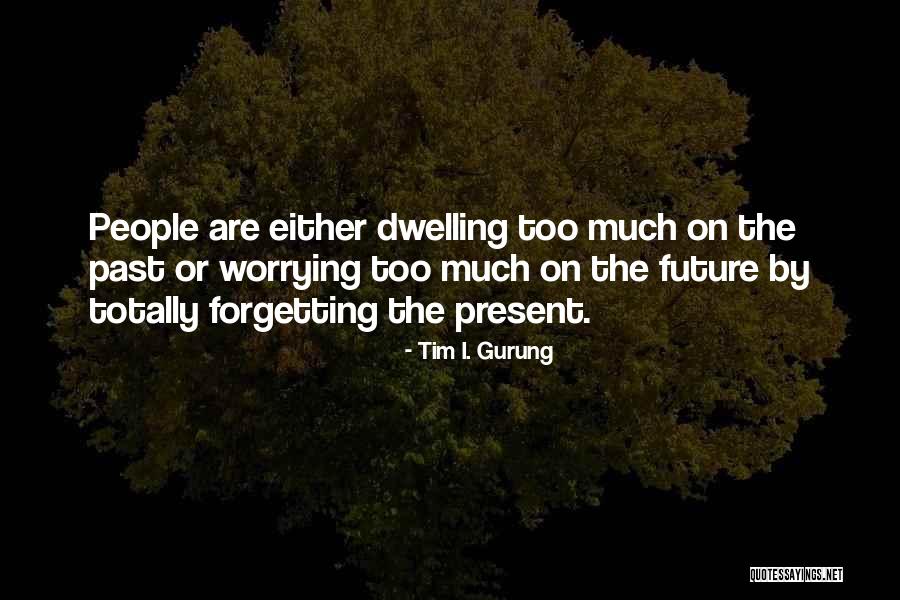 People are either dwelling too much on the past or worrying too much on the future by totally forgetting the present. — Tim I. Gurung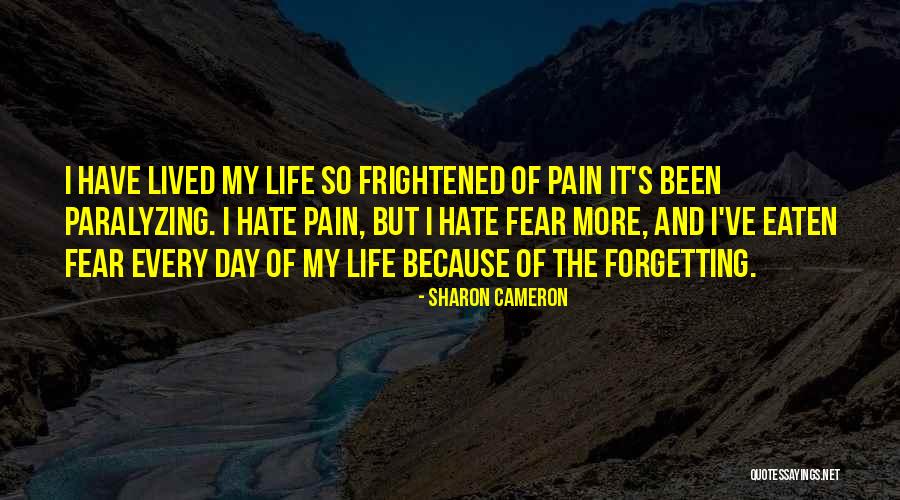 I have lived my life so frightened of pain it's been paralyzing. I hate pain, but I hate fear more, and I've eaten fear every day of my life because of the Forgetting. — Sharon Cameron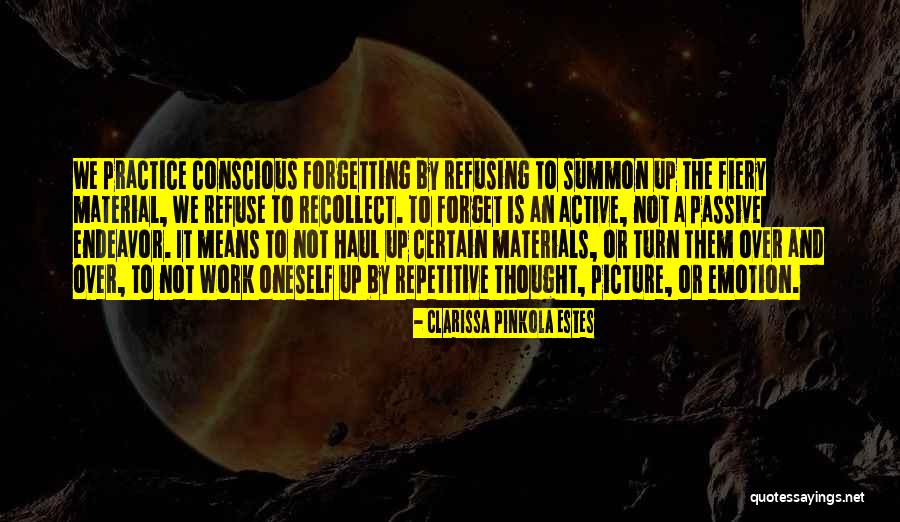 We practice conscious forgetting by refusing to summon up the fiery material, we refuse to recollect. To forget is an active, not a passive endeavor. It means to not haul up certain materials, or turn them over and over, to not work oneself up by repetitive thought, picture, or emotion. — Clarissa Pinkola Estes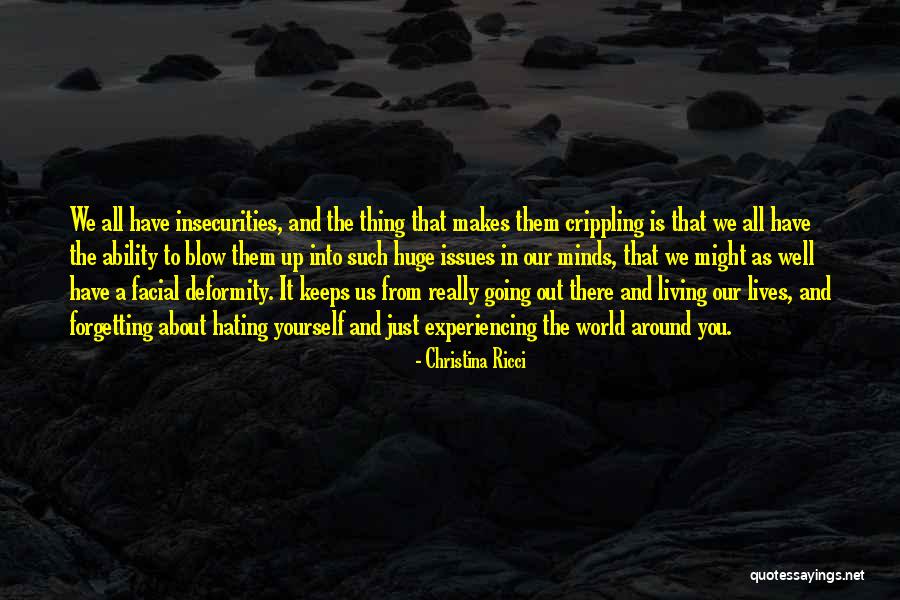 We all have insecurities, and the thing that makes them crippling is that we all have the ability to blow them up into such huge issues in our minds, that we might as well have a facial deformity. It keeps us from really going out there and living our lives, and forgetting about hating yourself and just experiencing the world around you. — Christina Ricci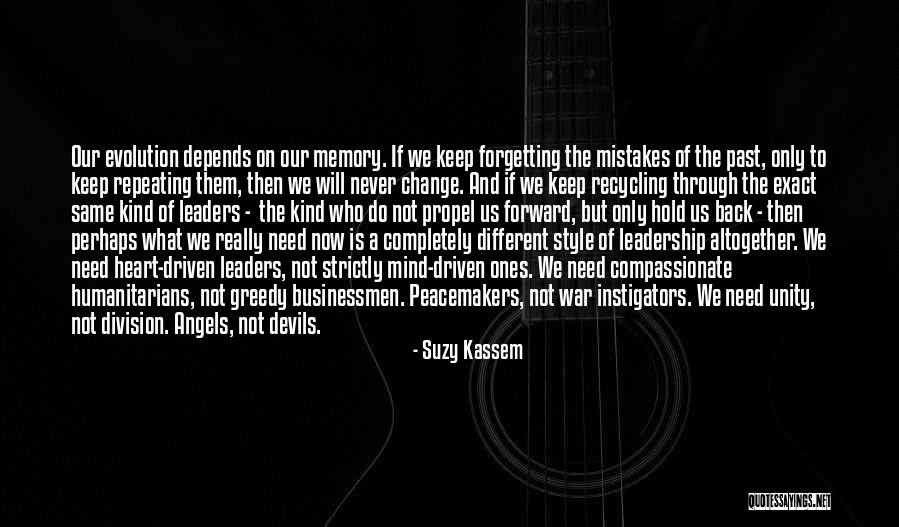 Our evolution depends on our memory. If we keep forgetting the mistakes of the past, only to keep repeating them, then we will never change. And if we keep recycling through the exact same kind of leaders - the kind who do not propel us forward, but only hold us back - then perhaps what we really need now is a completely different style of leadership altogether. We need heart-driven leaders, not strictly mind-driven ones. We need compassionate humanitarians, not greedy businessmen. Peacemakers, not war instigators. We need unity, not division. Angels, not devils. — Suzy Kassem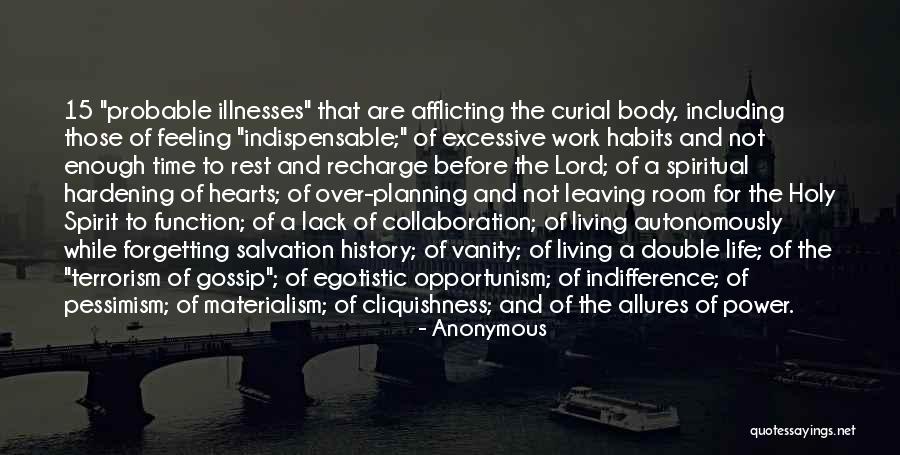 15 "probable illnesses" that are afflicting the curial body, including those of feeling "indispensable;" of excessive work habits and not enough time to rest and recharge before the Lord; of a spiritual hardening of hearts; of over-planning and not leaving room for the Holy Spirit to function; of a lack of collaboration; of living autonomously while forgetting salvation history; of vanity; of living a double life; of the "terrorism of gossip"; of egotistic opportunism; of indifference; of pessimism; of materialism; of cliquishness; and of the allures of power. — Anonymous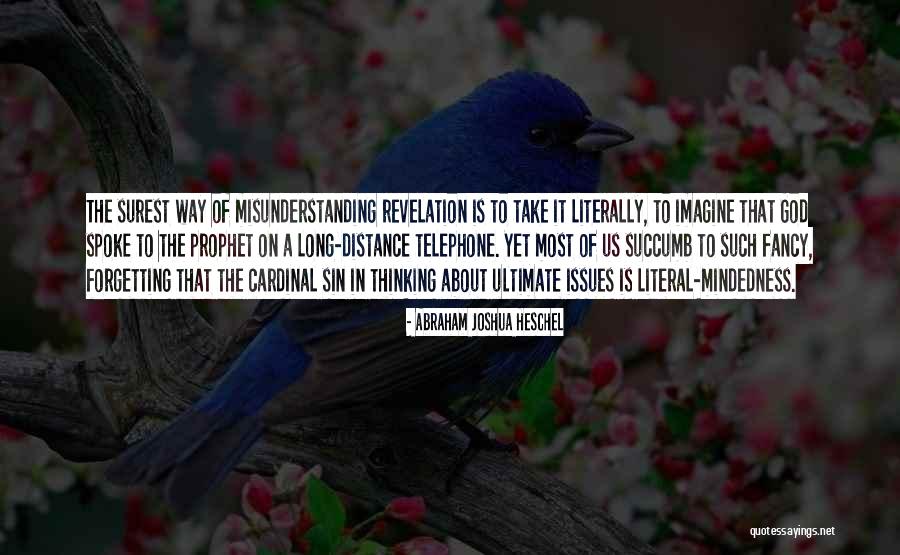 The surest way of misunderstanding revelation is to take it literally, to imagine that God spoke to the prophet on a long-distance telephone. Yet most of us succumb to such fancy, forgetting that the cardinal sin in thinking about ultimate issues is literal-mindedness. — Abraham Joshua Heschel
The Doctor was strapped to a wide table of some kind, and Turlough immediately started on the straps that held him.
"We must stop meeting like this."
"Very amusing," the Doctor replied with an irritated look. Sharma made quicker work of them with his issue knife.
"You're forgetting your manners." Turlough remembered their predicament.
"Thank me later," he suggested, and turned to leave. — David A. McIntee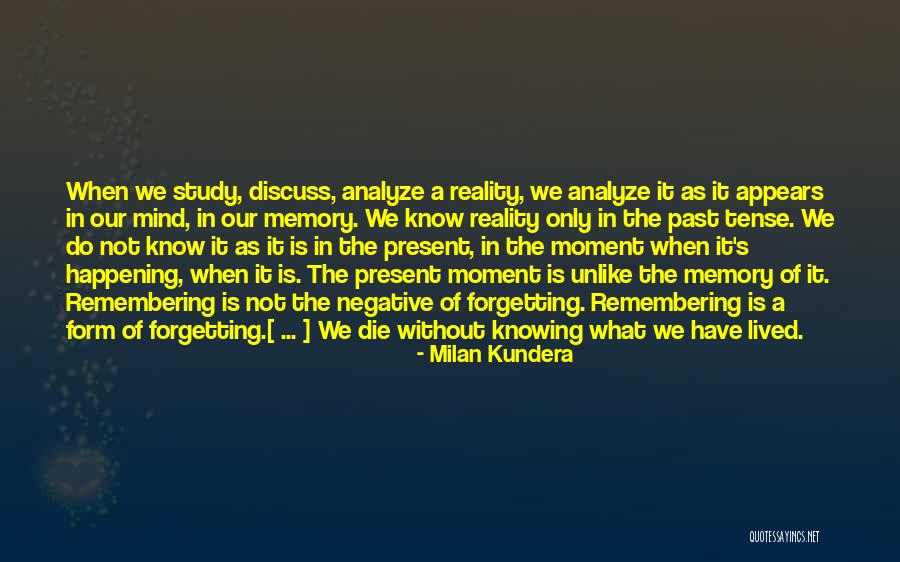 When we study, discuss, analyze a reality, we analyze it as it appears in our mind, in our memory. We know reality only in the past tense. We do not know it as it is in the present, in the moment when it's happening, when it is. The present moment is unlike the memory of it. Remembering is not the negative of forgetting. Remembering is a form of forgetting.
[ ... ] We die without knowing what we have lived. — Milan Kundera
Scheele, it was said, never forgot anything if it had to do with chemistry. He never forgot the look, the feel, the smell of a substance, or the way it was transformed in chemical reactions, never forgot anything he read, or was told, about the phenomena of chemistry. He seemed indifferent, or inattentive, to most things else, being wholly dedicated to his single passion, chemistry. It was this pure and passionate absorption in phenomena-noticing everything, forgetting nothing-that constituted Scheele's special strength. — Oliver Sacks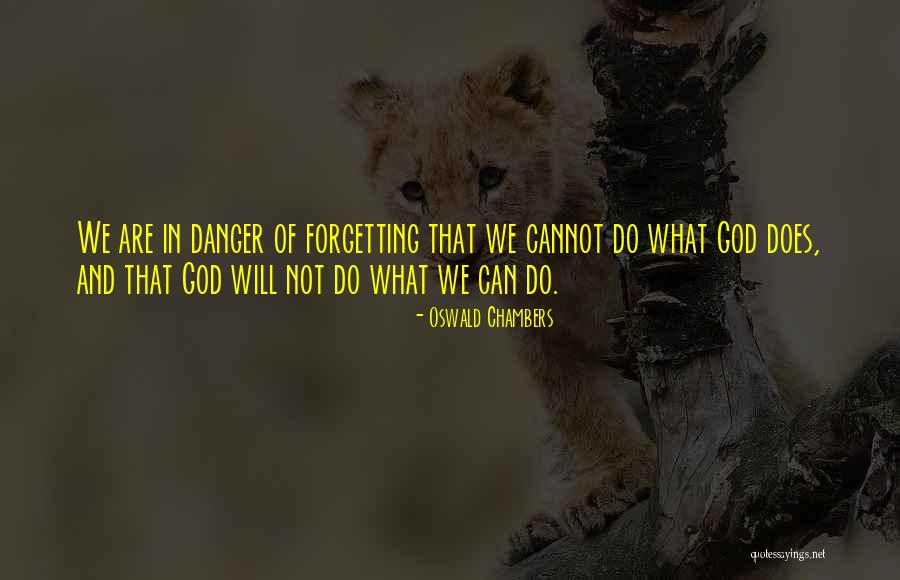 We are in danger of forgetting that we cannot do what God does, and that God will not do what we can do. — Oswald Chambers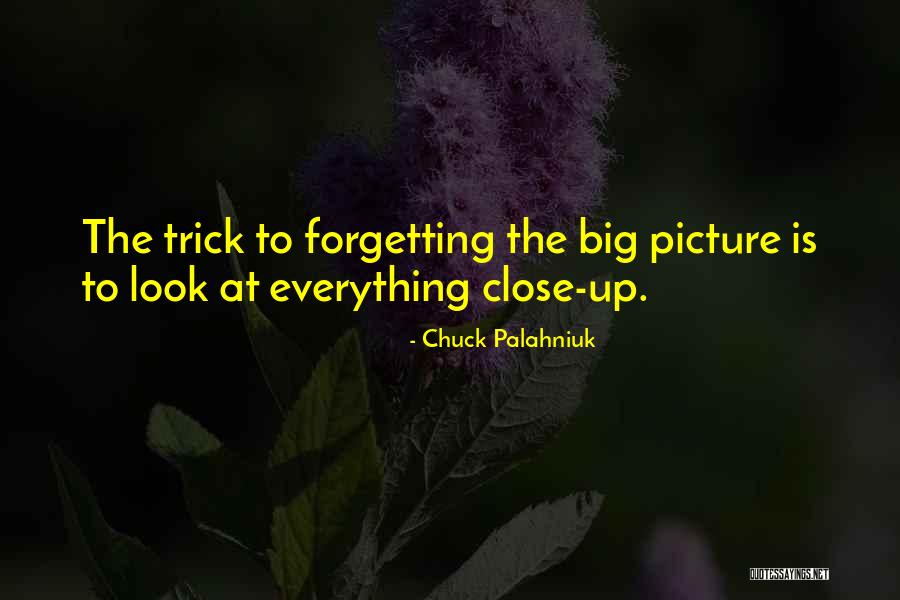 The trick to forgetting the big picture is to look at everything close-up. — Chuck Palahniuk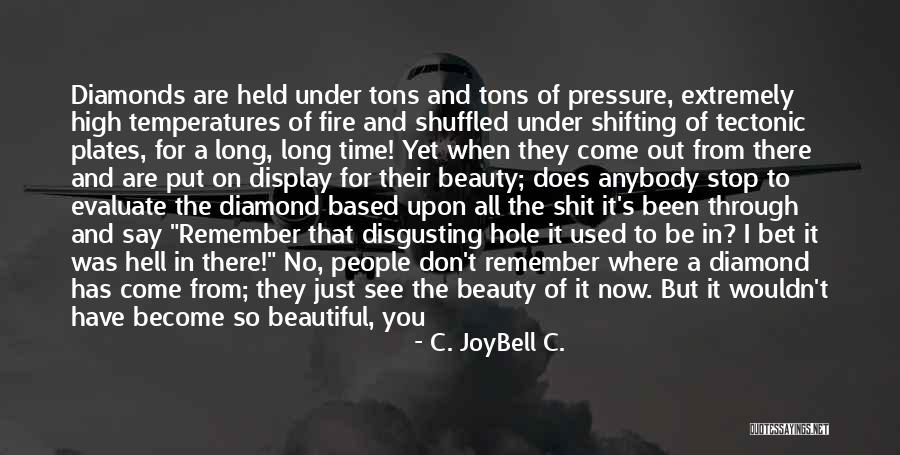 Diamonds are held under tons and tons of pressure, extremely high temperatures of fire and shuffled under shifting of tectonic plates, for a long, long time! Yet when they come out from there and are put on display for their beauty; does anybody stop to evaluate the diamond based upon all the shit it's been through and say "Remember that disgusting hole it used to be in? I bet it was hell in there!" No, people don't remember where a diamond has come from; they just see the beauty of it now. But it wouldn't have become so beautiful, you know, if not for all of that! So why should we look at other people, or at ourselves and evaluate them/ourselves based upon their/our pasts? Shouldn't we forget that? And only see the beauty that is in front of our eyes? Whatever it was, it made you beautiful! And that is what matters! — C. JoyBell C.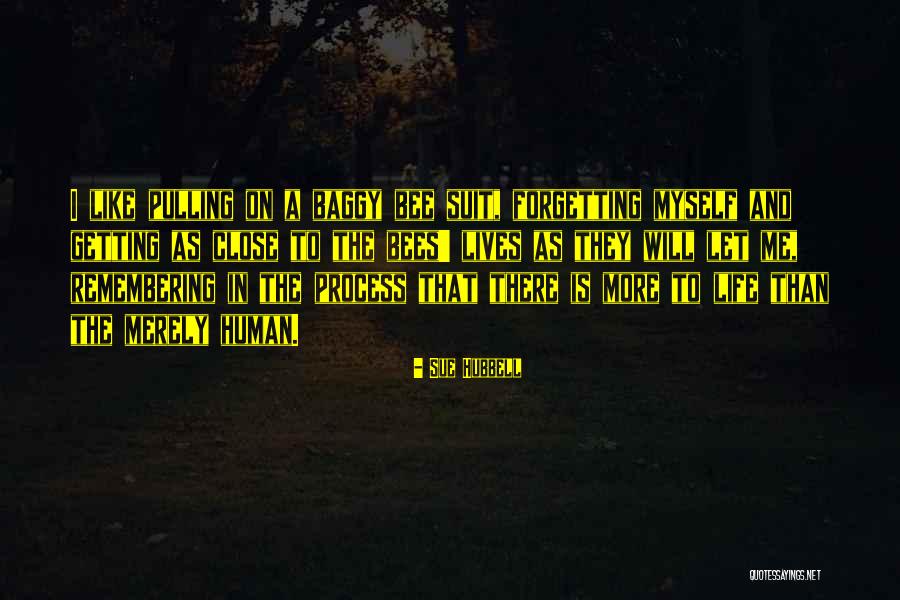 I like pulling on a baggy bee suit, forgetting myself and getting as close to the bees' lives as they will let me, remembering in the process that there is more to life than the merely human. — Sue Hubbell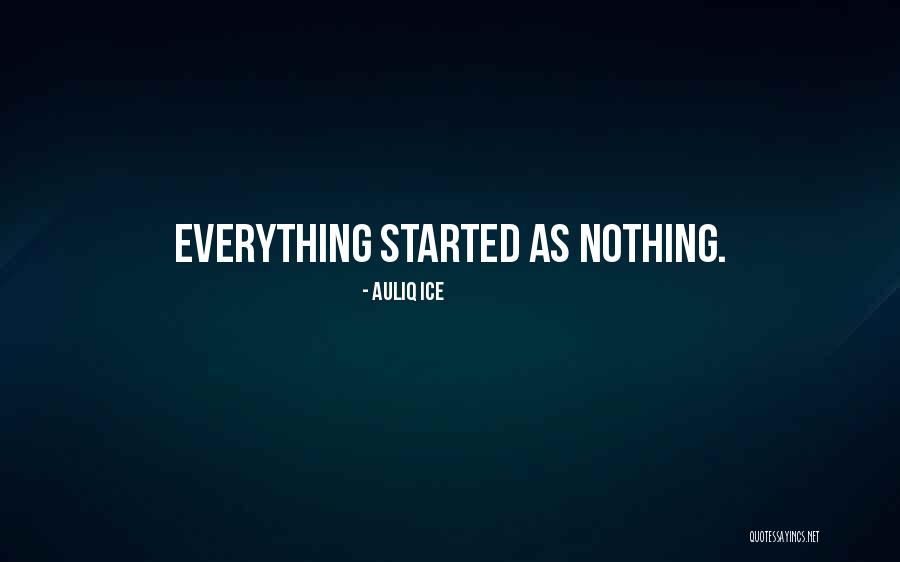 Everything started as nothing. — Auliq Ice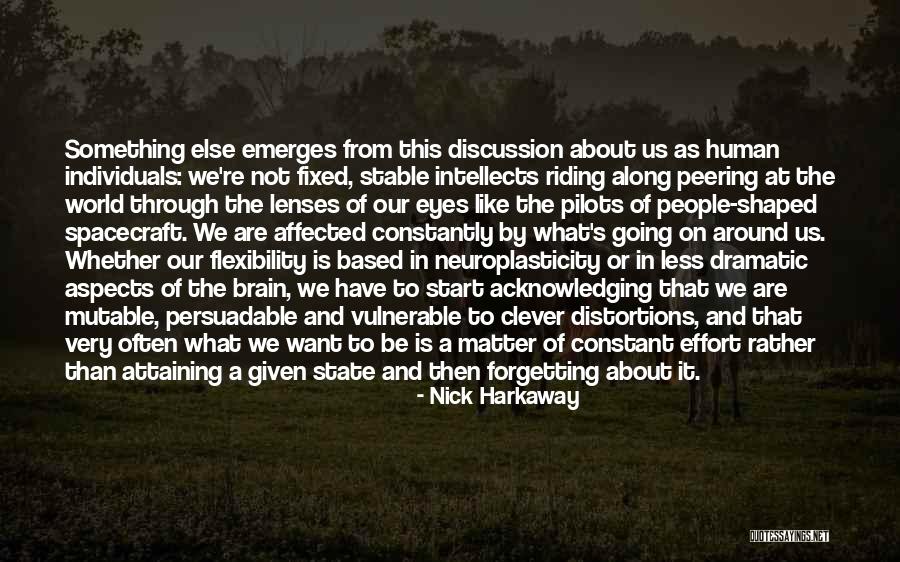 Something else emerges from this discussion about us as human individuals: we're not fixed, stable intellects riding along peering at the world through the lenses of our eyes like the pilots of people-shaped spacecraft. We are affected constantly by what's going on around us. Whether our flexibility is based in neuroplasticity or in less dramatic aspects of the brain, we have to start acknowledging that we are mutable, persuadable and vulnerable to clever distortions, and that very often what we want to be is a matter of constant effort rather than attaining a given state and then forgetting about it. Being human isn't like hanging your hat on a hook and leaving it there, it's like walking in a high wind: you have to keep paying attention. You have to be engaged with the world. — Nick Harkaway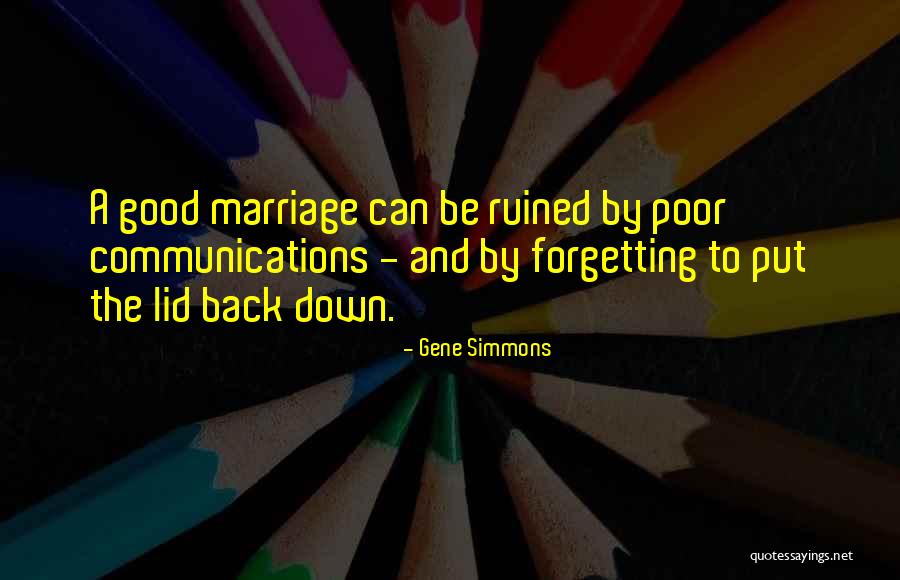 A good marriage can be ruined by poor communications - and by forgetting to put the lid back down. — Gene Simmons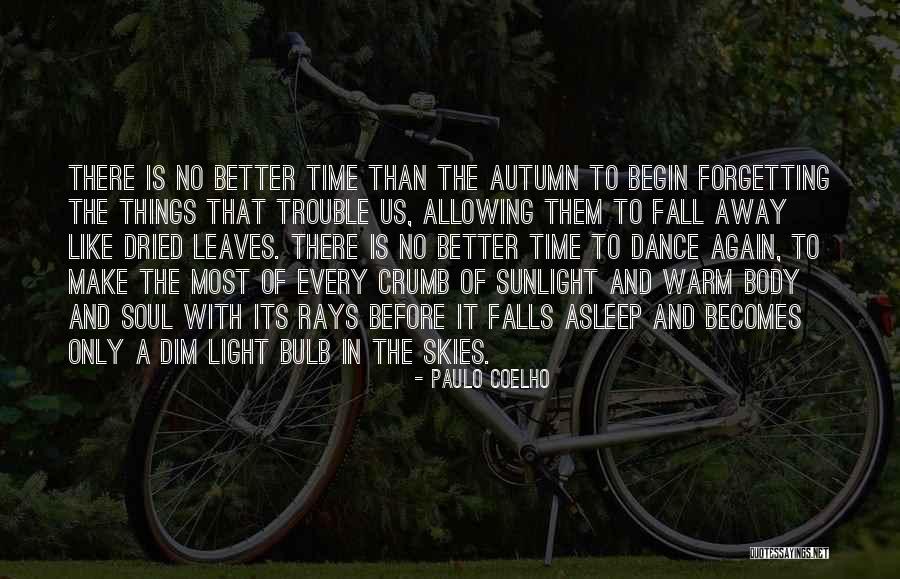 There is no better time than the autumn to begin forgetting the things that trouble us, allowing them to fall away like dried leaves. There is no better time to dance again, to make the most of every crumb of sunlight and warm body and soul with its rays before it falls asleep and becomes only a dim light bulb in the skies. — Paulo Coelho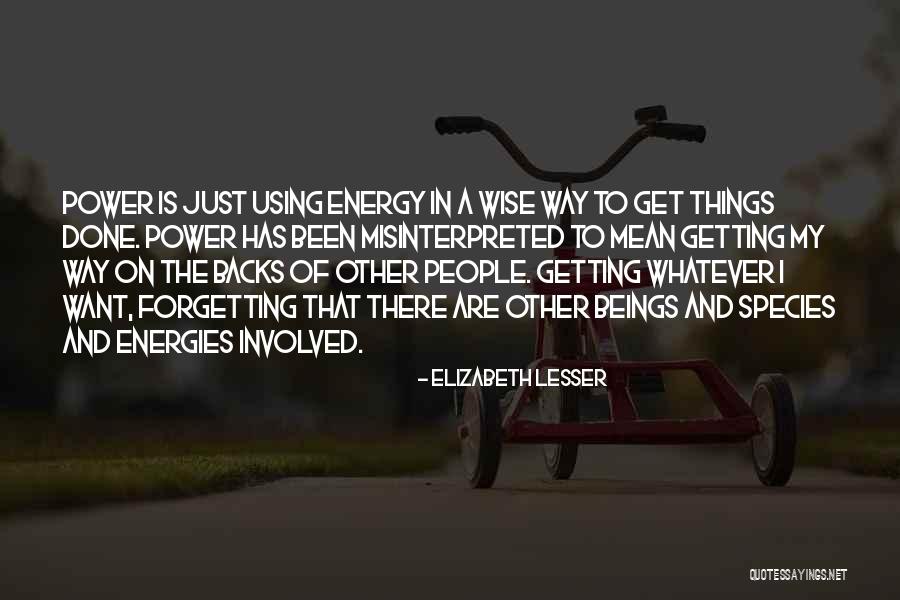 Power is just using energy in a wise way to get things done. Power has been misinterpreted to mean getting my way on the backs of other people. Getting whatever I want, forgetting that there are other beings and species and energies involved. — Elizabeth Lesser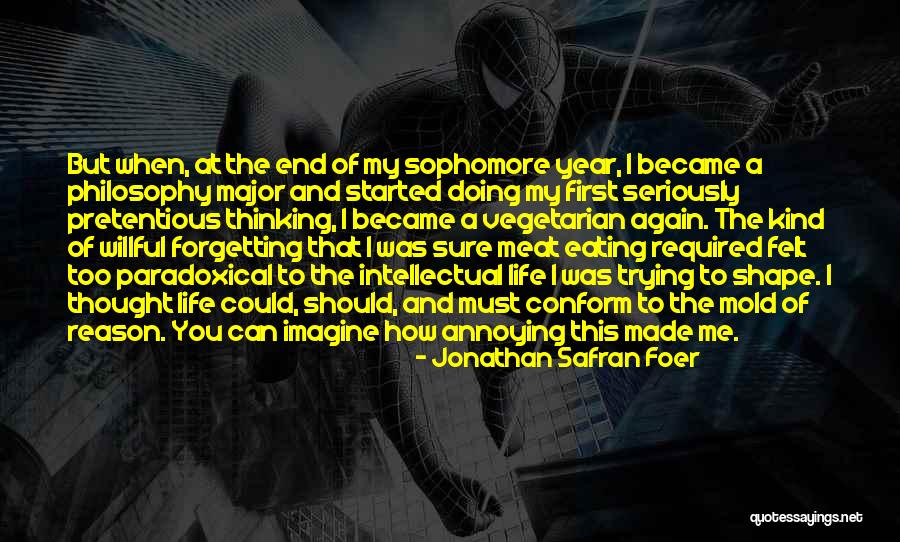 But when, at the end of my sophomore year, I became a philosophy major and started doing my first seriously pretentious thinking, I became a vegetarian again. The kind of willful forgetting that I was sure meat eating required felt too paradoxical to the intellectual life I was trying to shape. I thought life could, should, and must conform to the mold of reason. You can imagine how annoying this made me. — Jonathan Safran Foer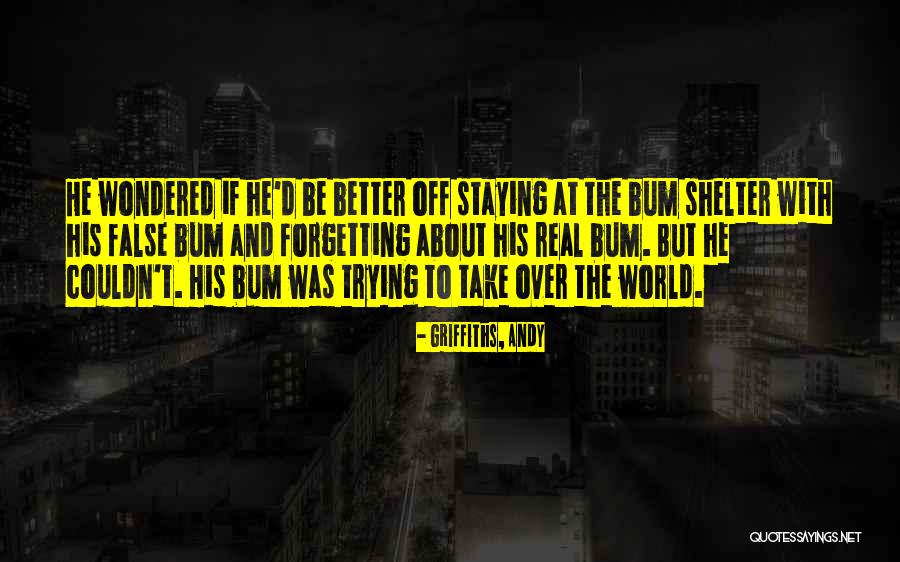 He wondered if he'd be better off staying at the bum shelter with his false bum and forgetting about his real bum. But he couldn't. His bum was trying to take over the world. — Griffiths, Andy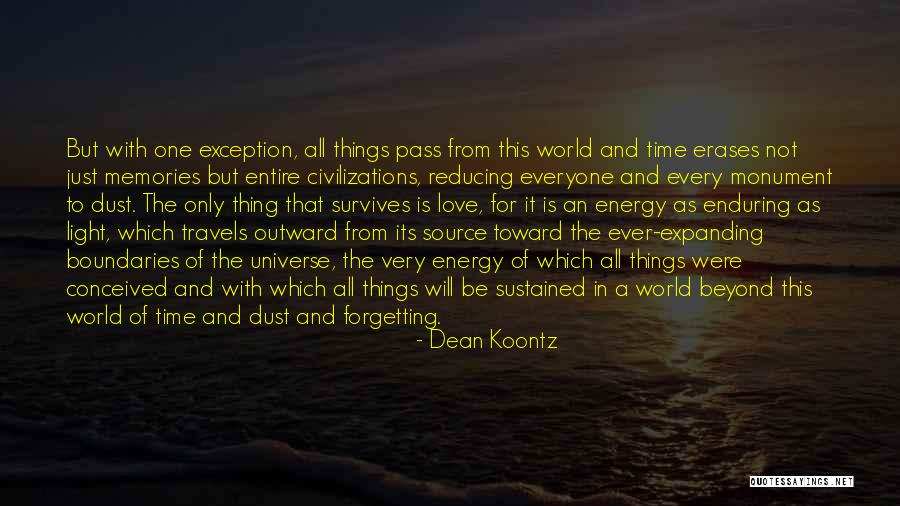 But with one exception, all things pass from this world and time erases not just memories but entire civilizations, reducing everyone and every monument to dust. The only thing that survives is love, for it is an energy as enduring as light, which travels outward from its source toward the ever-expanding boundaries of the universe, the very energy of which all things were conceived and with which all things will be sustained in a world beyond this world of time and dust and forgetting. — Dean Koontz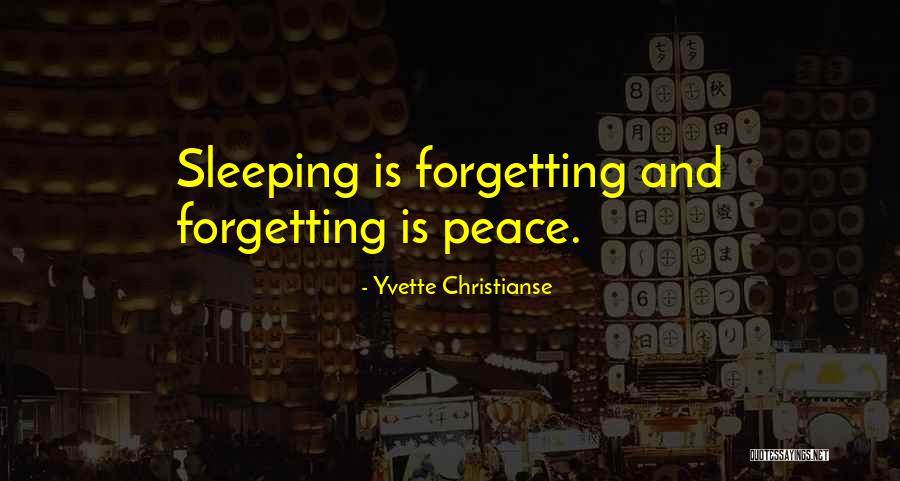 Sleeping is forgetting and forgetting is peace. — Yvette Christianse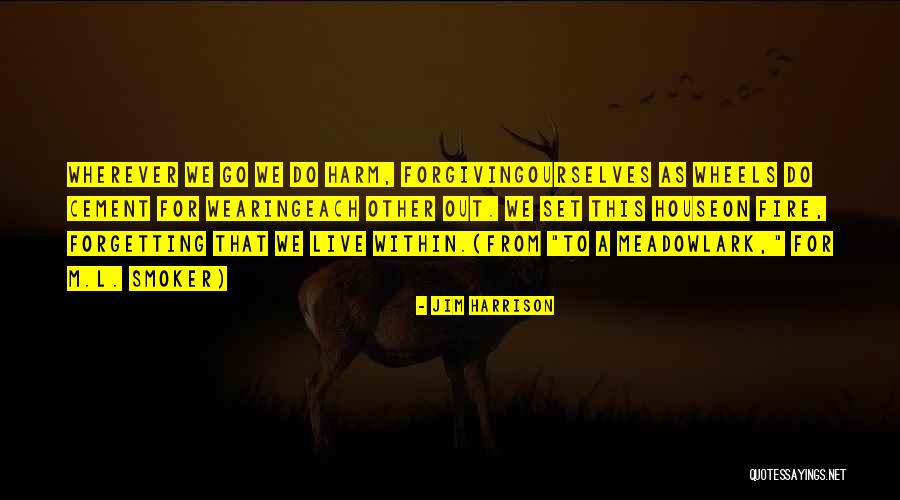 Wherever we go we do harm, forgiving
ourselves as wheels do cement for wearing
each other out. We set this house
on fire, forgetting that we live within.
(from "To a Meadowlark," for M.L. Smoker) — Jim Harrison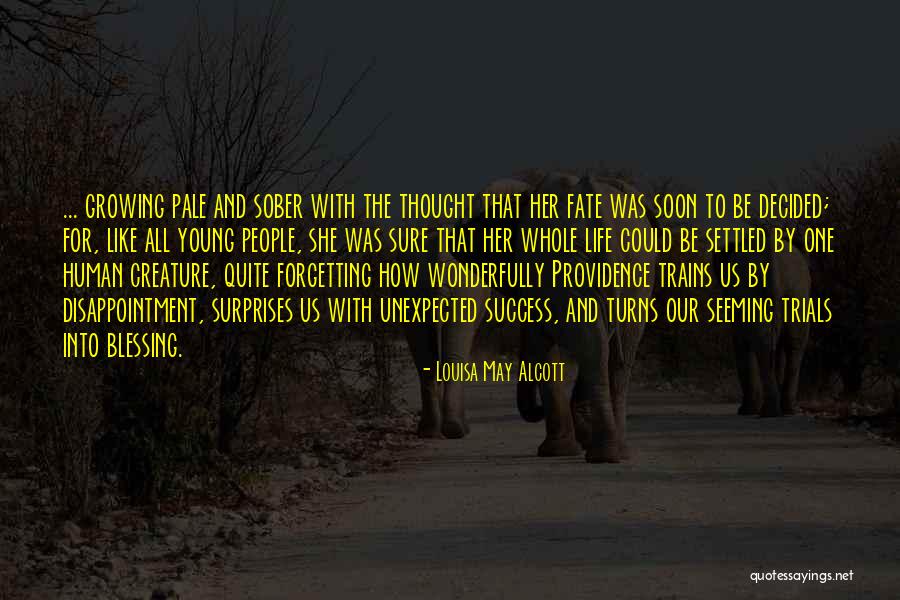 ... growing pale and sober with the thought that her fate was soon to be decided; for, like all young people, she was sure that her whole life could be settled by one human creature, quite forgetting how wonderfully Providence trains us by disappointment, surprises us with unexpected success, and turns our seeming trials into blessing. — Louisa May Alcott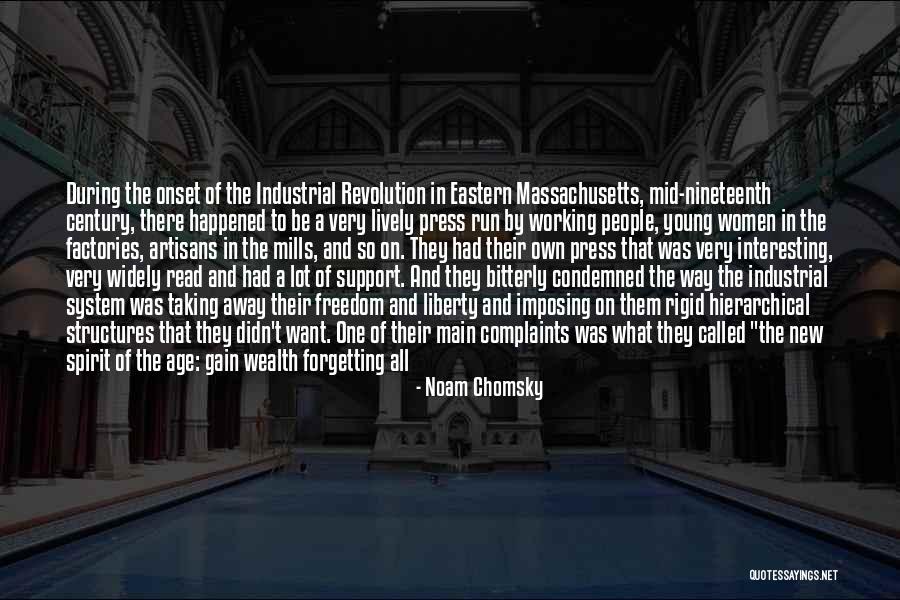 During the onset of the Industrial Revolution in Eastern Massachusetts, mid-nineteenth century, there happened to be a very lively press run by working people, young women in the factories, artisans in the mills, and so on. They had their own press that was very interesting, very widely read and had a lot of support. And they bitterly condemned the way the industrial system was taking away their freedom and liberty and imposing on them rigid hierarchical structures that they didn't want. One of their main complaints was what they called "the new spirit of the age: gain wealth forgetting all but self." For 150 years there have been massive efforts to try to impose "the new spirit of the age" on people. But it's so inhuman that there's a lot of resistance, and it continues. — Noam Chomsky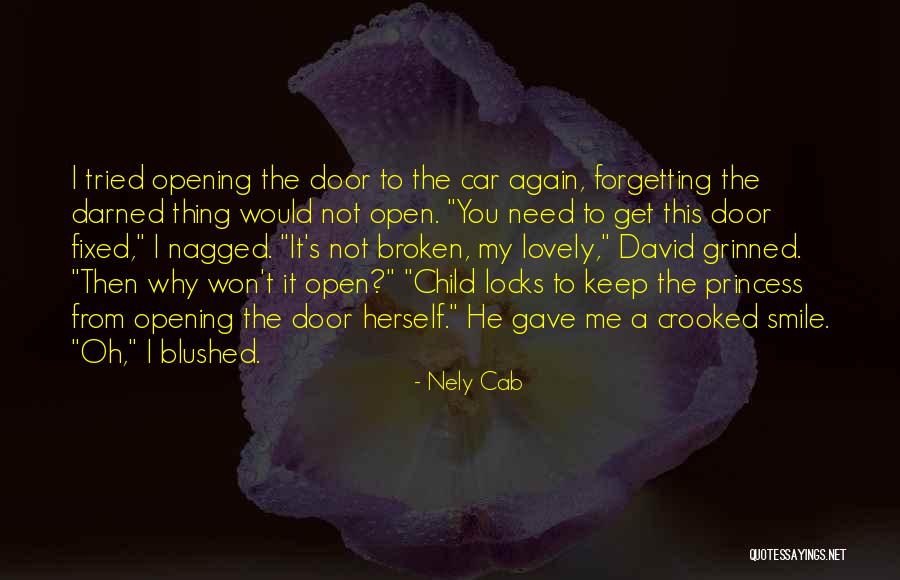 I tried opening the door to the car again, forgetting the darned thing would not open. "You need to get this door fixed," I nagged.
"It's not broken, my lovely," David grinned.
"Then why won't it open?"
"Child locks to keep the princess from opening the door herself." He gave me a crooked smile.
"Oh," I blushed. — Nely Cab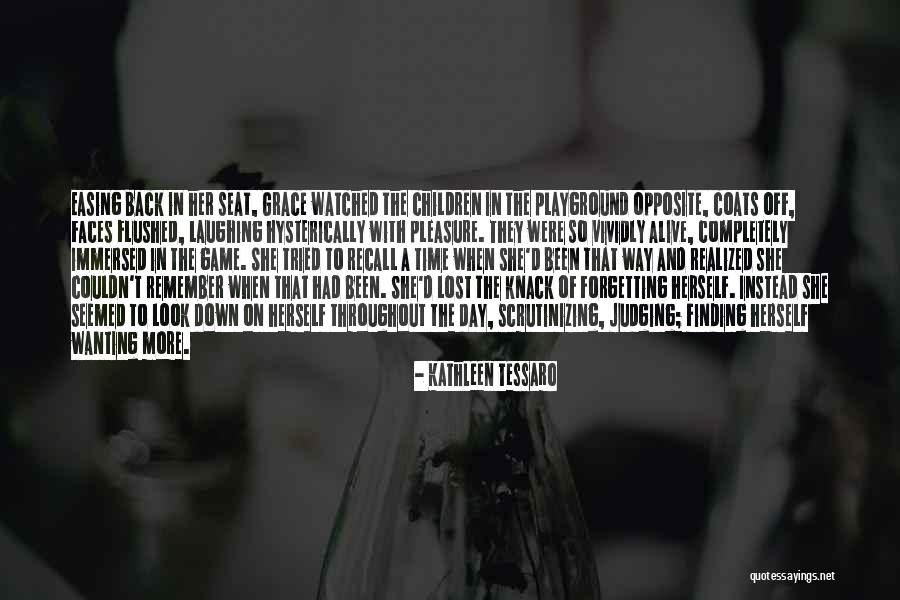 Easing back in her seat, Grace watched the children in the playground opposite, coats off, faces flushed, laughing hysterically with pleasure. They were so vividly alive, completely immersed in the game. She tried to recall a time when she'd been that way and realized she couldn't remember when that had been. She'd lost the knack of forgetting herself. Instead she seemed to look down on herself throughout the day, scrutinizing, judging; finding herself wanting more. — Kathleen Tessaro
People are always doing studies. Now there's one that says drinking coffee can lead to the prevention of memory loss in old age. This is terrible news. Drinking coffee is my greatest pleasure in life. That, and forgetting. — Ariel Leve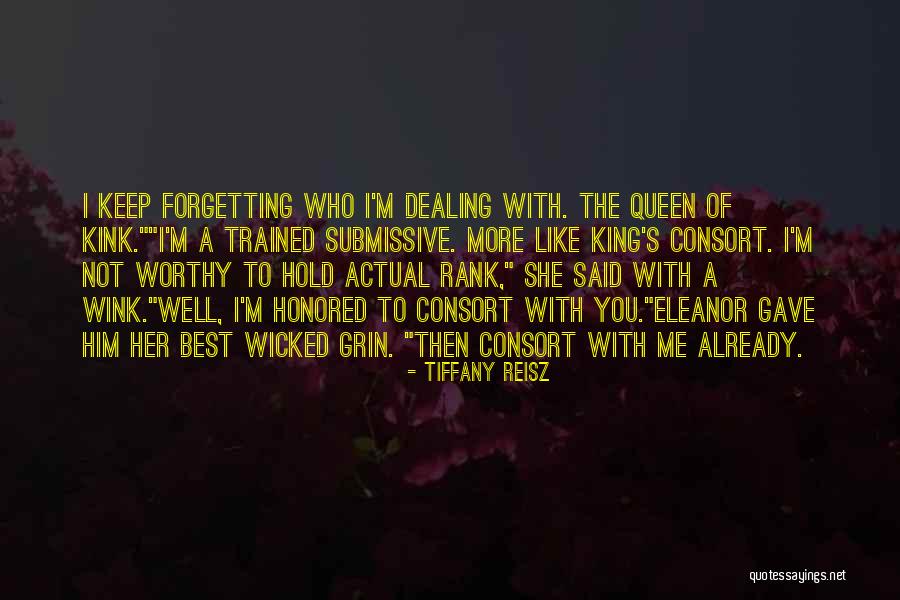 I keep forgetting who I'm dealing with. The Queen of Kink."
"I'm a trained submissive. More like King's Consort. I'm not worthy to hold actual rank," she said with a wink.
"Well, I'm honored to consort with you."
Eleanor gave him her best wicked grin. "Then consort with me already. — Tiffany Reisz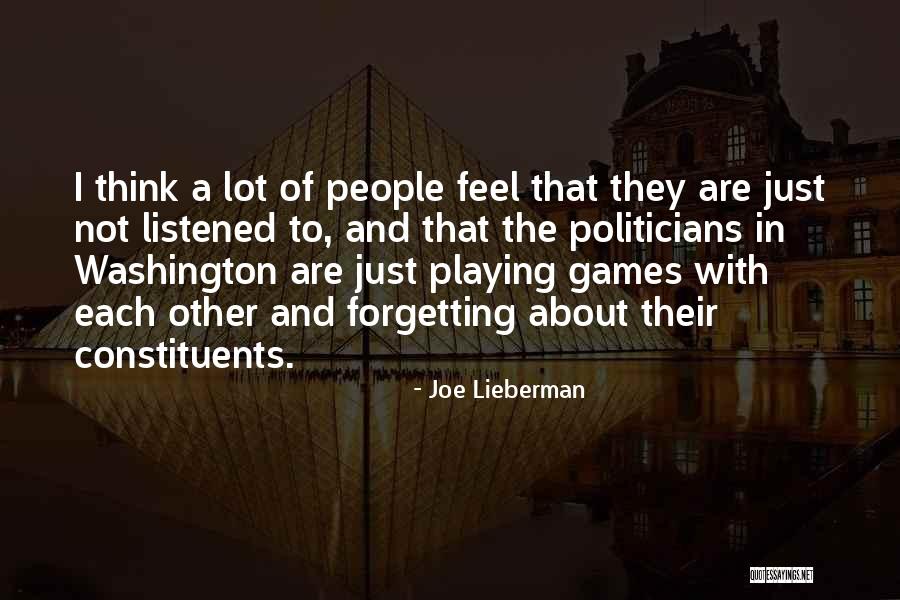 I think a lot of people feel that they are just not listened to, and that the politicians in Washington are just playing games with each other and forgetting about their constituents. — Joe Lieberman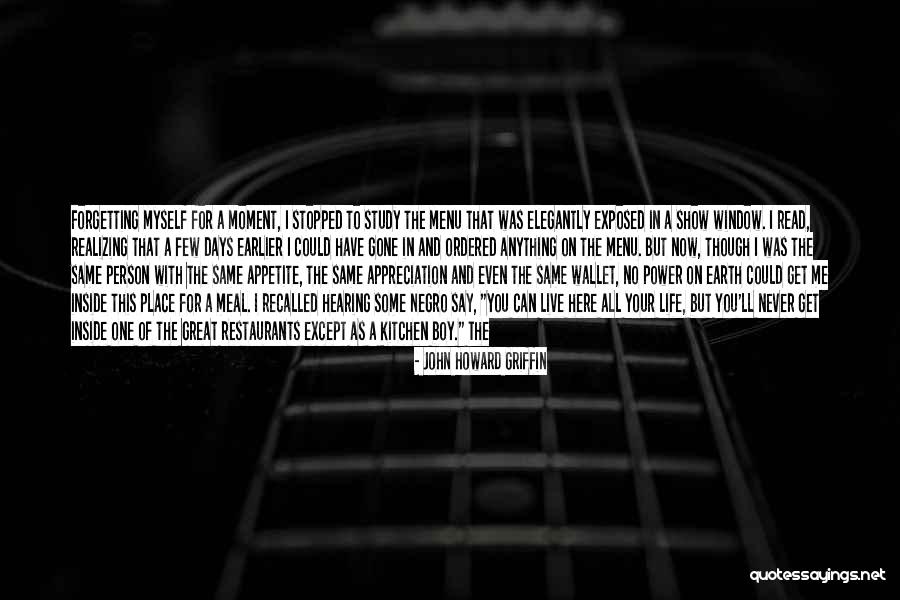 Forgetting myself for a moment, I stopped to study the menu that was elegantly exposed in a show window. I read, realizing that a few days earlier I could have gone in and ordered anything on the menu. But now, though I was the same person with the same appetite, the same appreciation and even the same wallet, no power on earth could get me inside this place for a meal. I recalled hearing some Negro say, "You can live here all your life, but you'll never get inside one of the great restaurants except as a kitchen boy." The Negro often dreams of things separated from him only by a door, knowing that he is forever cut off from experiencing them. — John Howard Griffin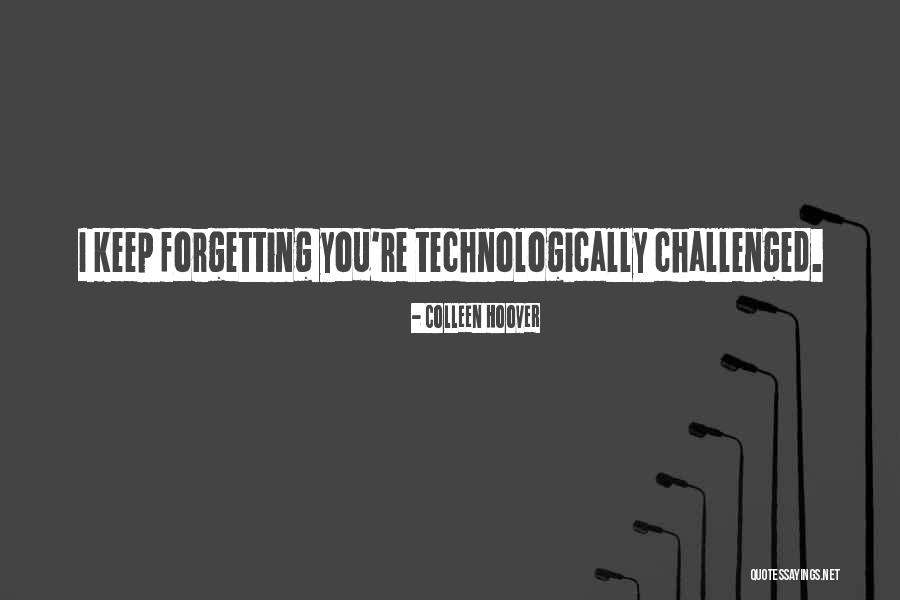 I keep forgetting you're technologically challenged. — Colleen Hoover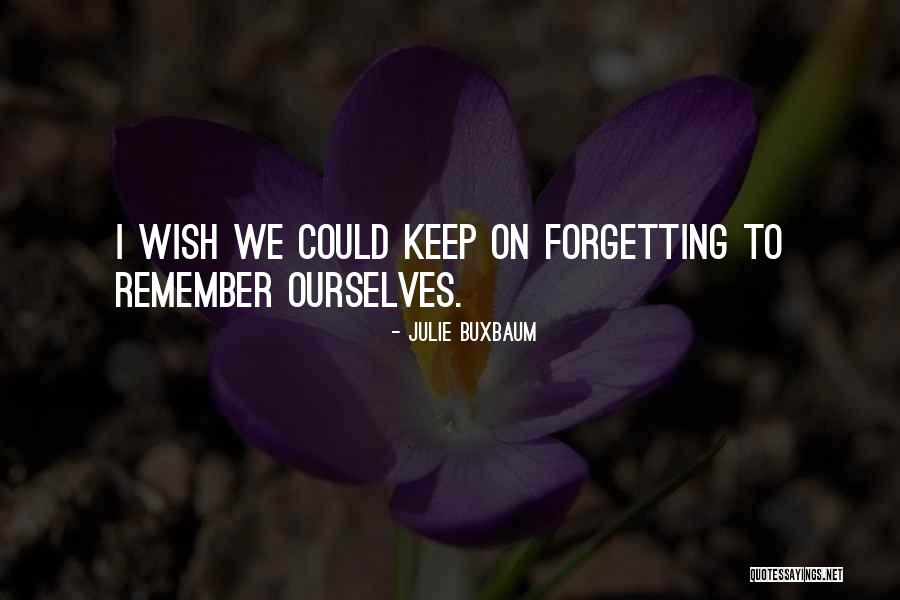 I wish we could keep on forgetting to remember ourselves. — Julie Buxbaum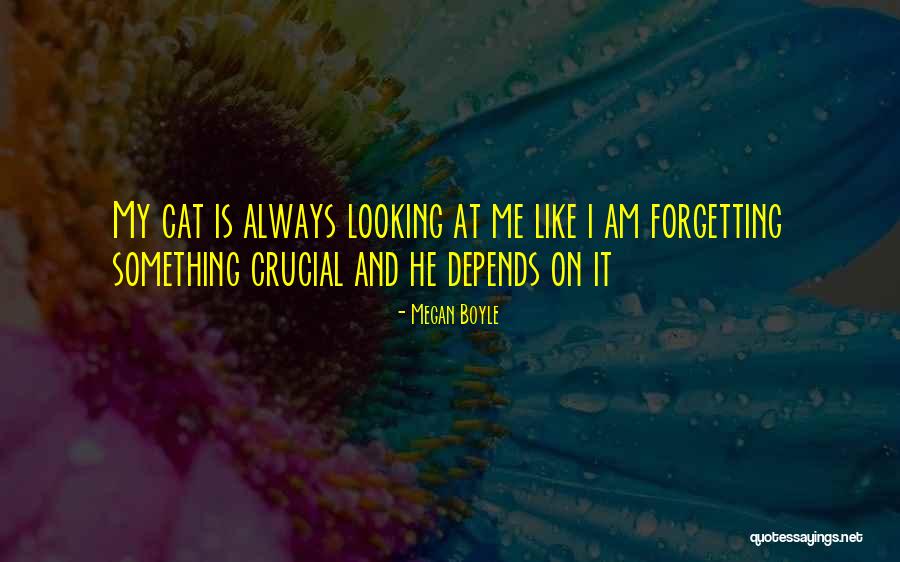 My cat is always looking at me like i am forgetting something crucial and he depends on it — Megan Boyle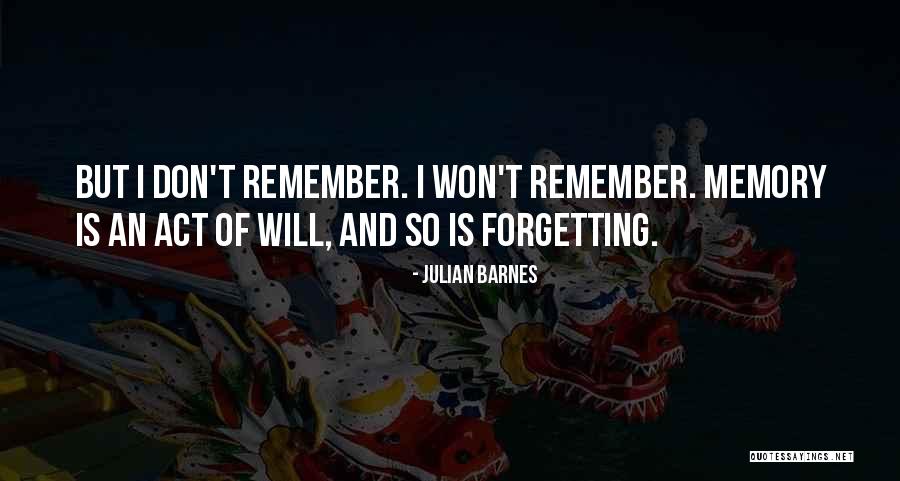 But I don't remember. I won't remember. Memory is an act of will, and so is forgetting. — Julian Barnes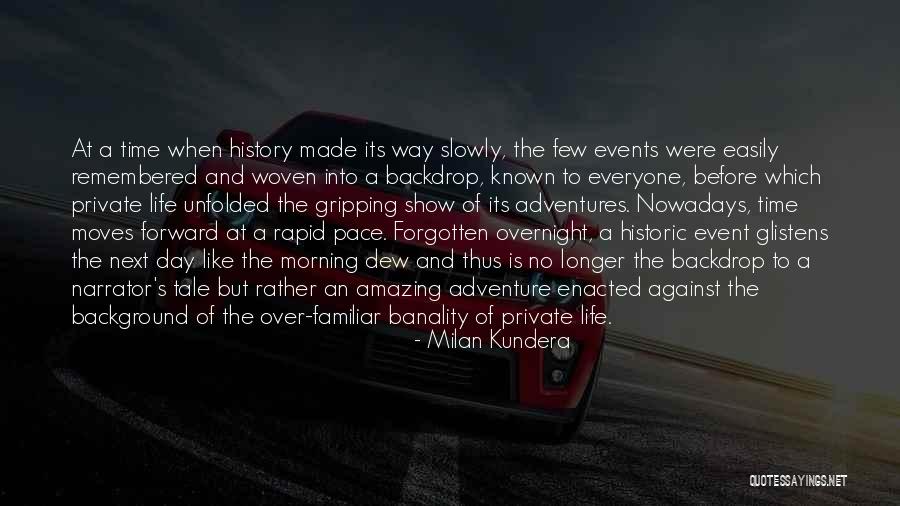 At a time when history made its way slowly, the few events were easily remembered and woven into a backdrop, known to everyone, before which private life unfolded the gripping show of its adventures. Nowadays, time moves forward at a rapid pace. Forgotten overnight, a historic event glistens the next day like the morning dew and thus is no longer the backdrop to a narrator's tale but rather an amazing adventure enacted against the background of the over-familiar banality of private life. — Milan Kundera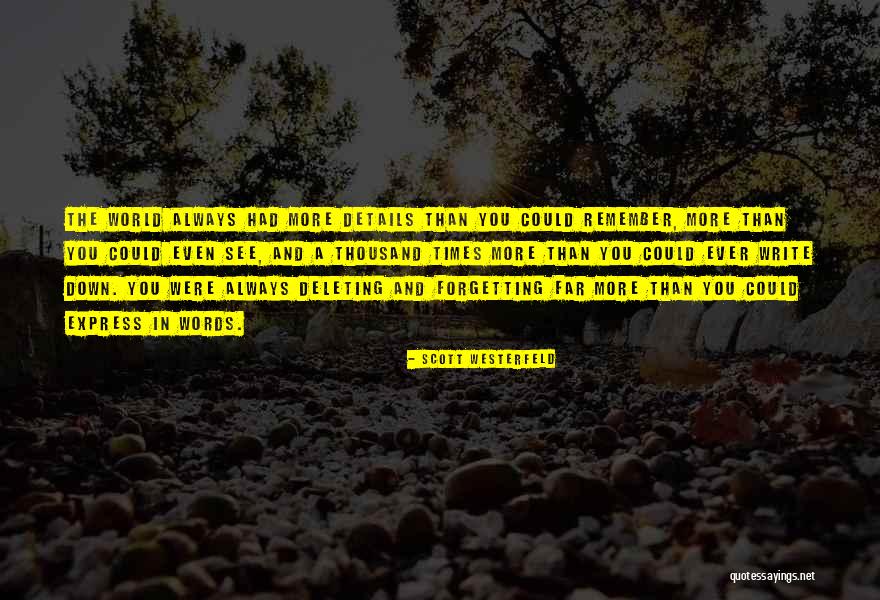 The world always had more details than you could remember, more than you could even see, and a thousand times more than you could ever write down. You were always deleting and forgetting far more than you could express in words. — Scott Westerfeld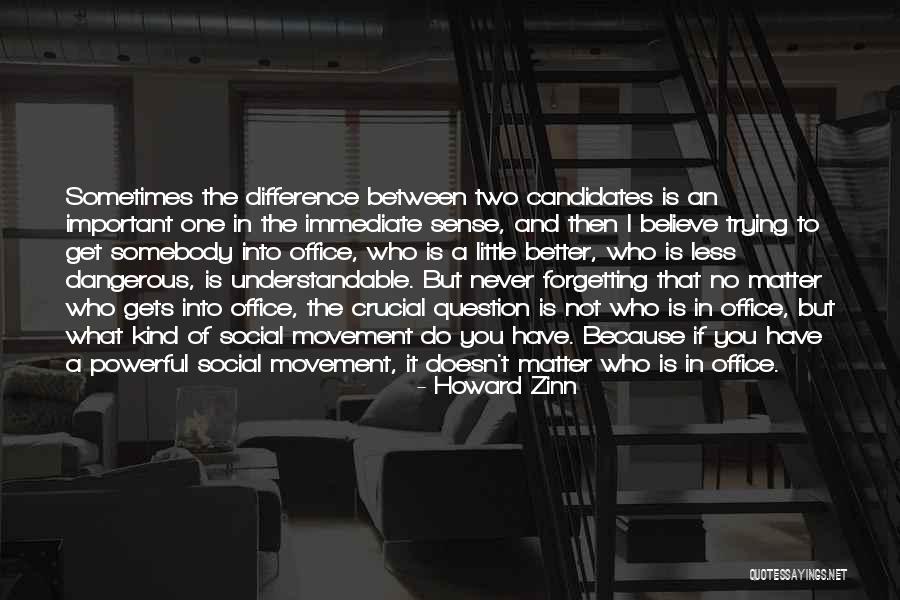 Sometimes the difference between two candidates is an important one in the immediate sense, and then I believe trying to get somebody into office, who is a little better, who is less dangerous, is understandable. But never forgetting that no matter who gets into office, the crucial question is not who is in office, but what kind of social movement do you have. Because if you have a powerful social movement, it doesn't matter who is in office. — Howard Zinn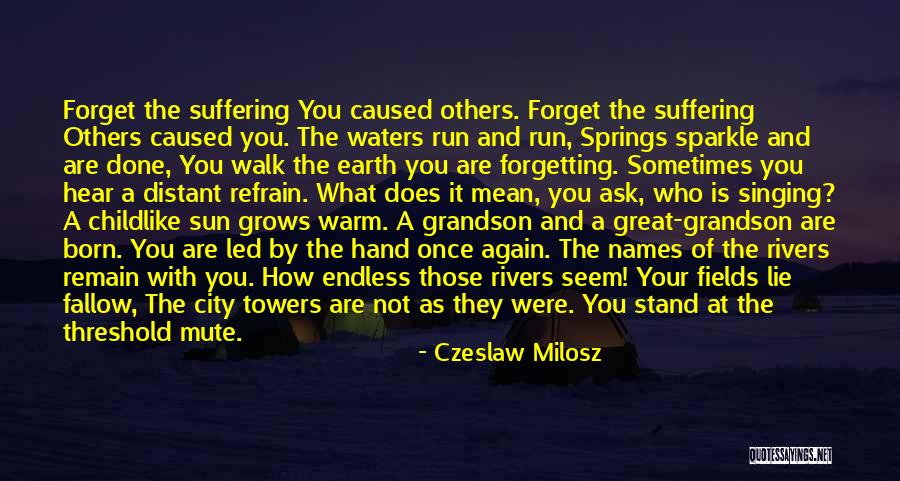 Forget the suffering You caused others. Forget the suffering Others caused you. The waters run and run, Springs sparkle and are done, You walk the earth you are forgetting. Sometimes you hear a distant refrain. What does it mean, you ask, who is singing? A childlike sun grows warm. A grandson and a great-grandson are born. You are led by the hand once again. The names of the rivers remain with you. How endless those rivers seem! Your fields lie fallow, The city towers are not as they were. You stand at the threshold mute. — Czeslaw Milosz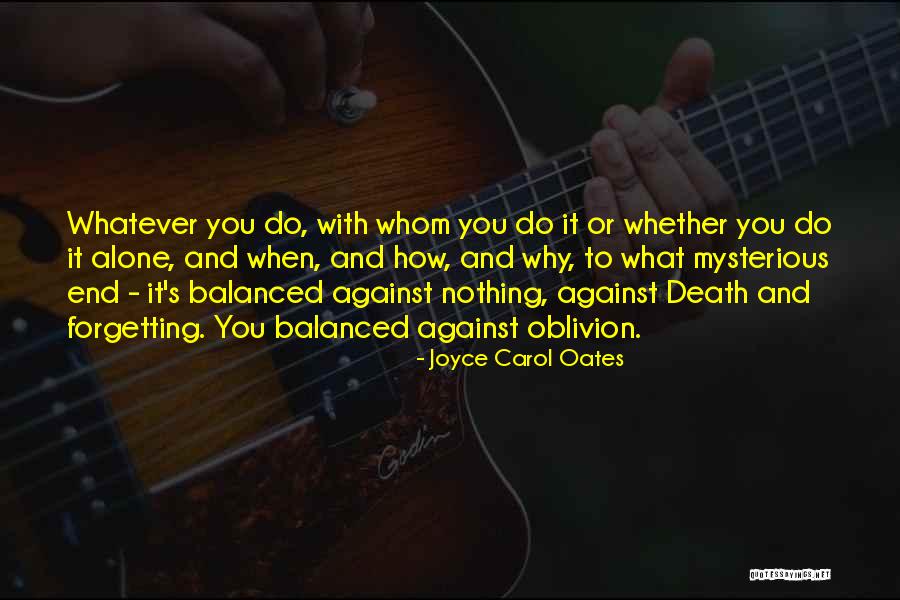 Whatever you do, with whom you do it or whether you do it alone, and when, and how, and why, to what mysterious end - it's balanced against nothing, against Death and forgetting. You balanced against oblivion. — Joyce Carol Oates
However, there is something worse than idealizing the past - or presenting it to ourselves and our children as a chamber of horrors: forgetting it. — Tony Judt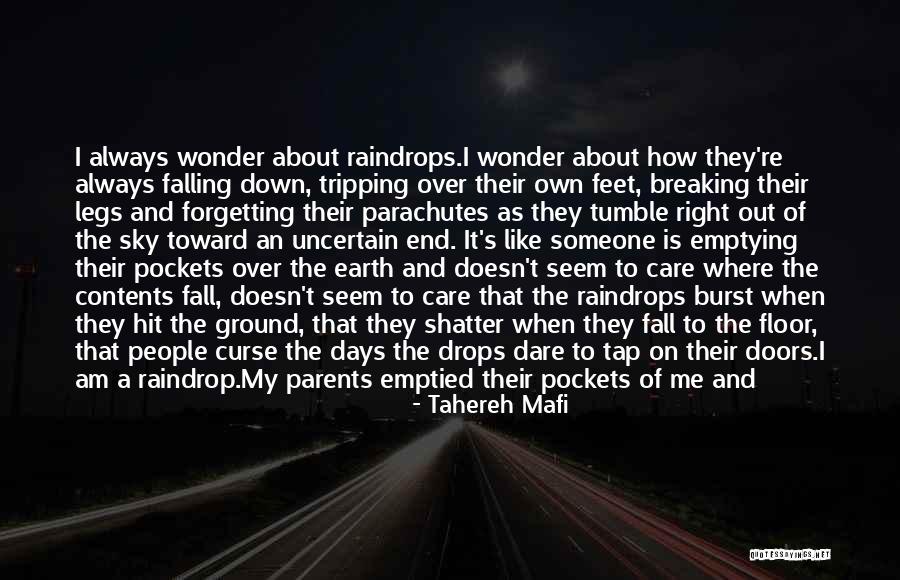 I always wonder about raindrops.
I wonder about how they're always falling down, tripping over their own feet, breaking their legs and forgetting their parachutes as they tumble right out of the sky toward an uncertain end. It's like someone is emptying their pockets over the earth and doesn't seem to care where the contents fall, doesn't seem to care that the raindrops burst when they hit the ground, that they shatter when they fall to the floor, that people curse the days the drops dare to tap on their doors.
I am a raindrop.
My parents emptied their pockets of me and left me to evaporate on a concrete slab. — Tahereh Mafi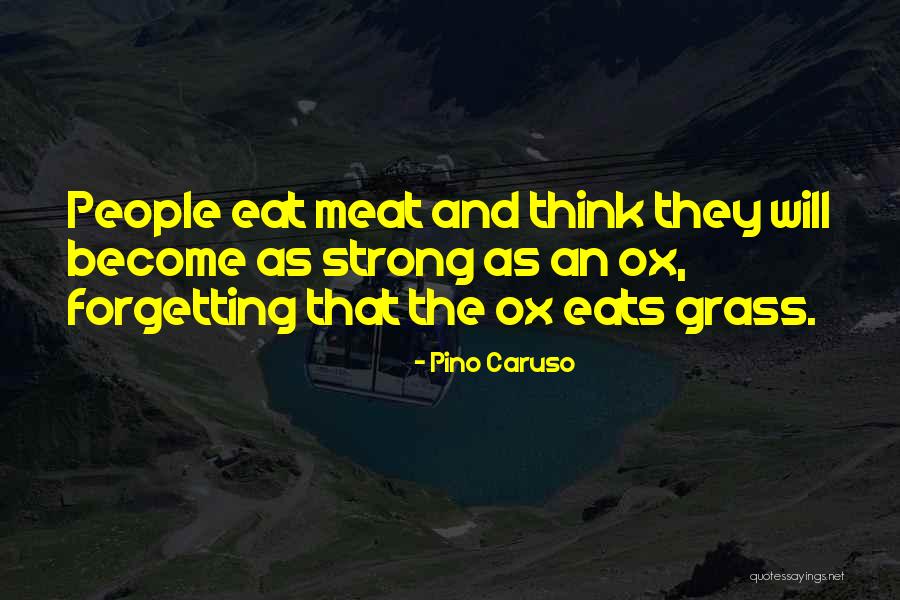 People eat meat and think they will become as strong as an ox, forgetting that the ox eats grass. — Pino Caruso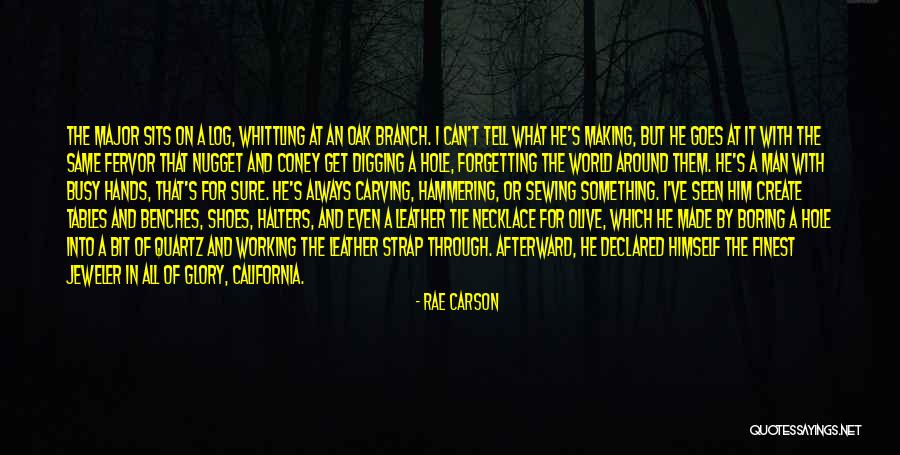 The Major sits on a log, whittling at an oak branch. I can't tell what he's making, but he goes at it with the same fervor that Nugget and Coney get digging a hole, forgetting the world around them. He's a man with busy hands, that's for sure. He's always carving, hammering, or sewing something. I've seen him create tables and benches, shoes, halters, and even a leather tie necklace for Olive, which he made by boring a hole into a bit of quartz and working the leather strap through. Afterward, he declared himself the finest jeweler in all of Glory, California. — Rae Carson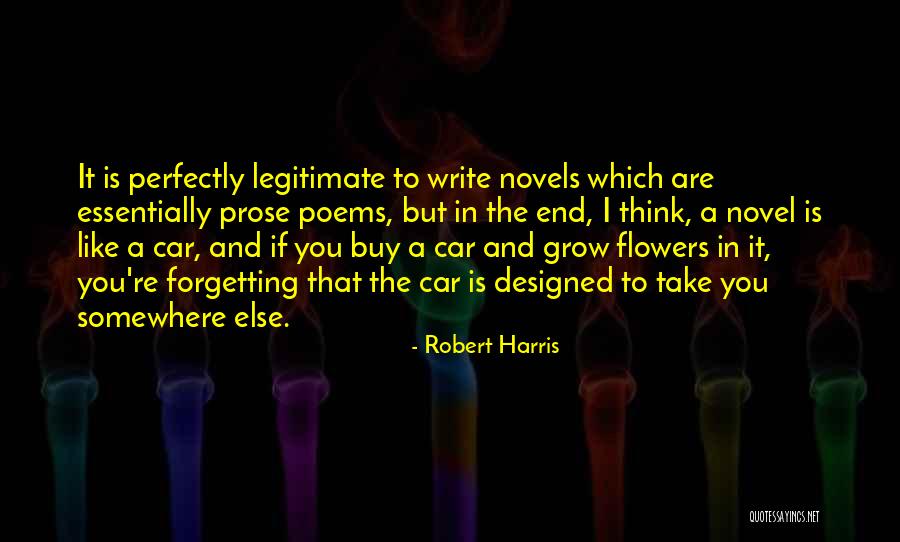 It is perfectly legitimate to write novels which are essentially prose poems, but in the end, I think, a novel is like a car, and if you buy a car and grow flowers in it, you're forgetting that the car is designed to take you somewhere else. — Robert Harris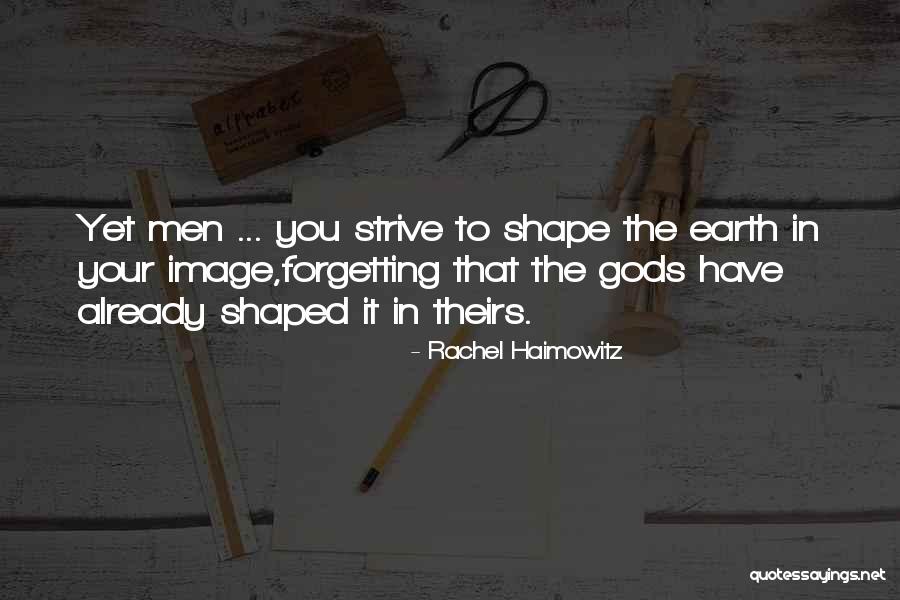 Yet men ... you strive to shape the earth in your image,forgetting that the gods have already shaped it in theirs. — Rachel Haimowitz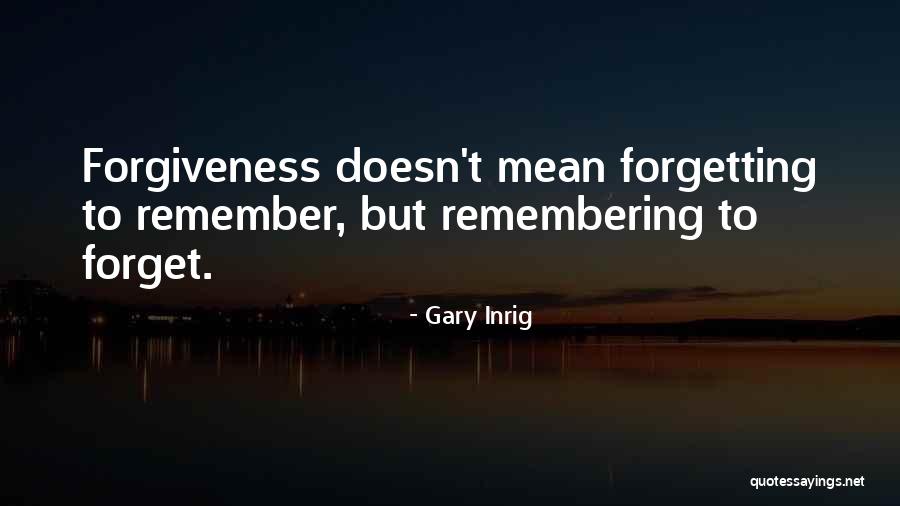 Forgiveness doesn't mean forgetting to remember, but remembering to forget. — Gary Inrig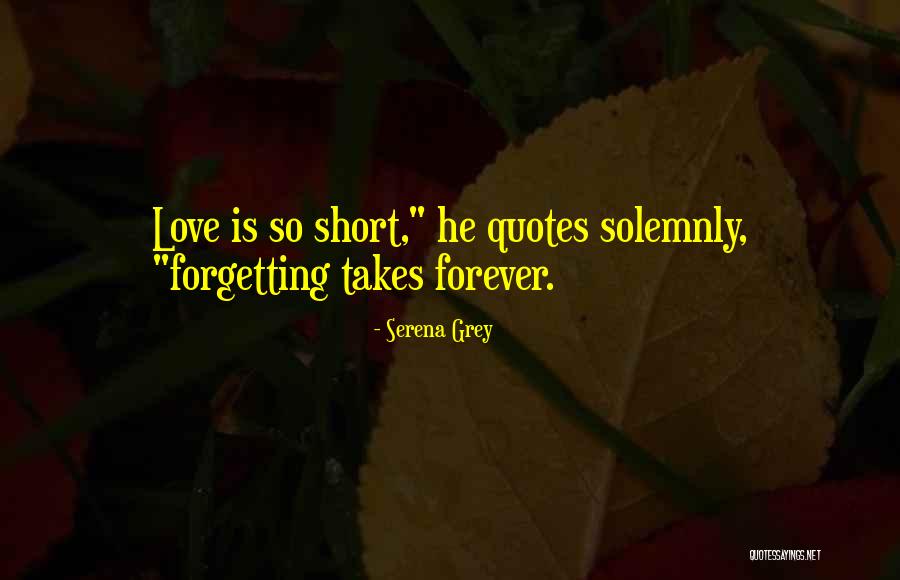 Love is so short," he quotes solemnly, "forgetting takes forever. — Serena Grey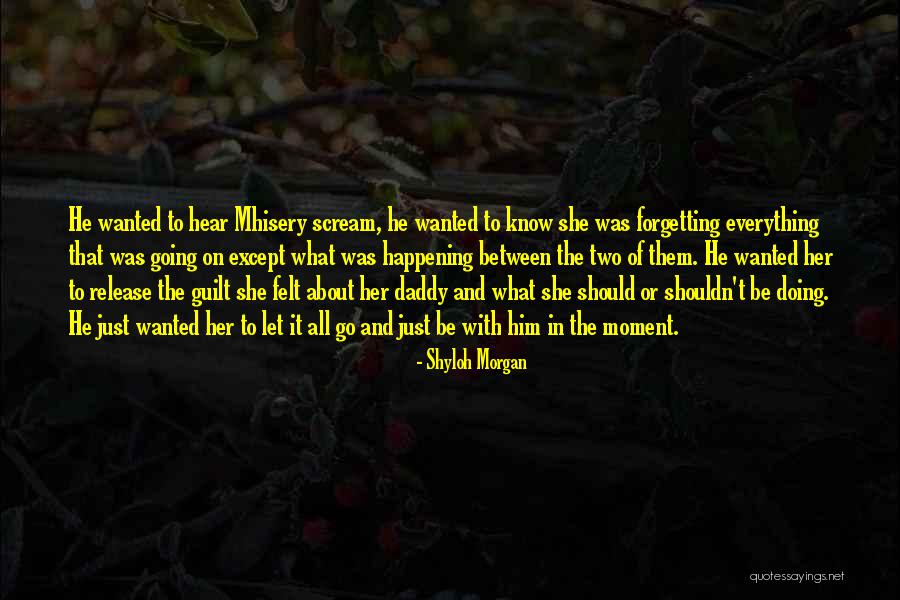 He wanted to hear Mhisery scream, he wanted to know she was forgetting everything that was going on except what was happening between the two of them. He wanted her to release the guilt she felt about her daddy and what she should or shouldn't be doing. He just wanted her to let it all go and just be with him in the moment. — Shyloh Morgan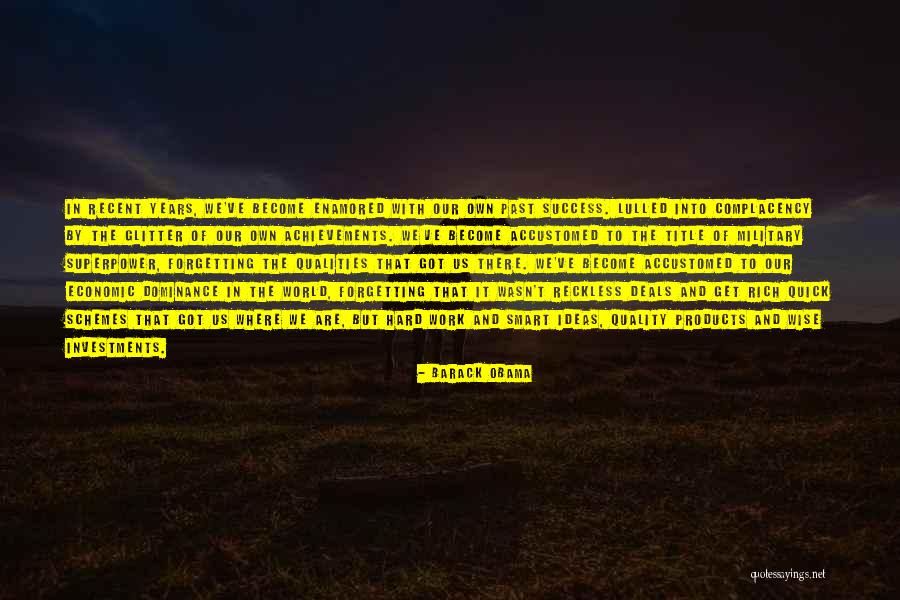 In recent years, we've become enamored with our own past success. Lulled into complacency by the glitter of our own achievements. We've become accustomed to the title of Military Superpower, forgetting the qualities that got us there. We've become accustomed to our economic dominance in the world, forgetting that it wasn't reckless deals and get rich quick schemes that got us where we are, but hard work and smart ideas, quality products and wise investments. — Barack Obama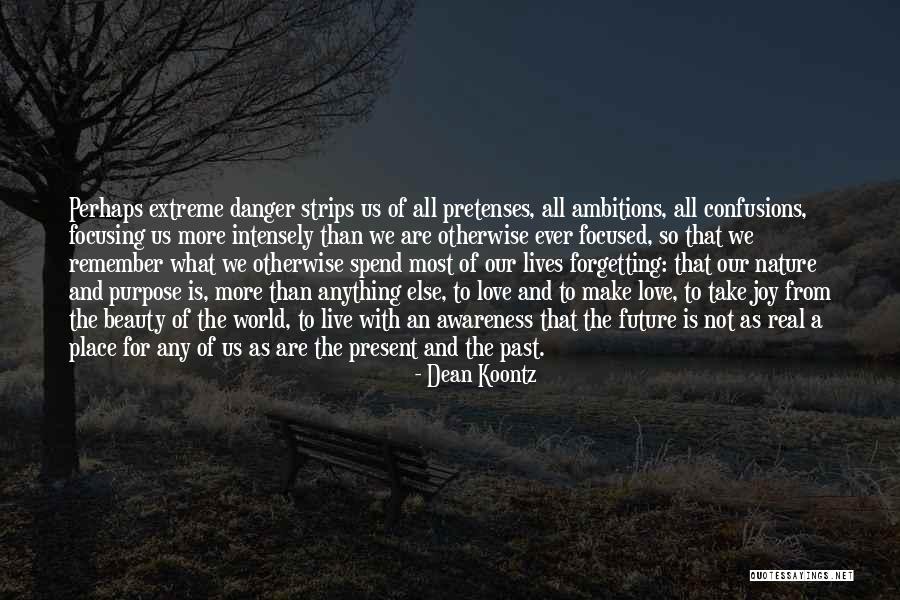 Perhaps extreme danger strips us of all pretenses, all ambitions, all confusions, focusing us more intensely than we are otherwise ever focused, so that we remember what we otherwise spend most of our lives forgetting: that our nature and purpose is, more than anything else, to love and to make love, to take joy from the beauty of the world, to live with an awareness that the future is not as real a place for any of us as are the present and the past. — Dean Koontz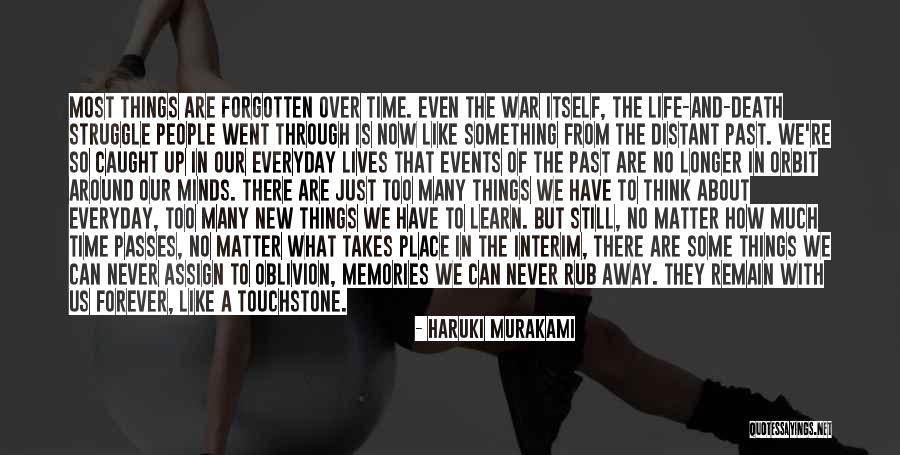 Most things are forgotten over time. Even the war itself, the life-and-death struggle people went through is now like something from the distant past. We're so caught up in our everyday lives that events of the past are no longer in orbit around our minds. There are just too many things we have to think about everyday, too many new things we have to learn. But still, no matter how much time passes, no matter what takes place in the interim, there are some things we can never assign to oblivion, memories we can never rub away. They remain with us forever, like a touchstone. — Haruki Murakami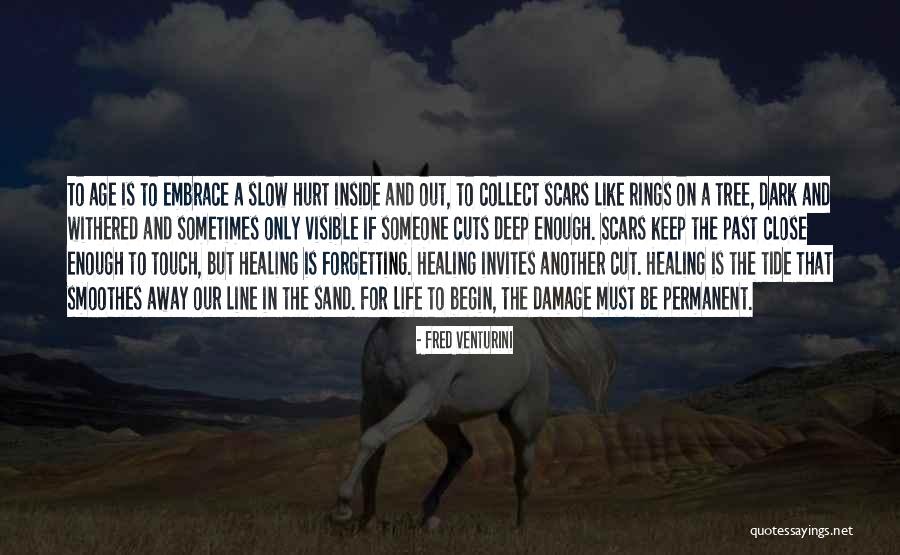 To age is to embrace a slow hurt inside and out, to collect scars like rings on a tree, dark and withered and sometimes only visible if someone cuts deep enough. Scars keep the past close enough to touch, but healing is forgetting. Healing invites another cut. Healing is the tide that smoothes away our line in the sand. For life to begin, the damage must be permanent. — Fred Venturini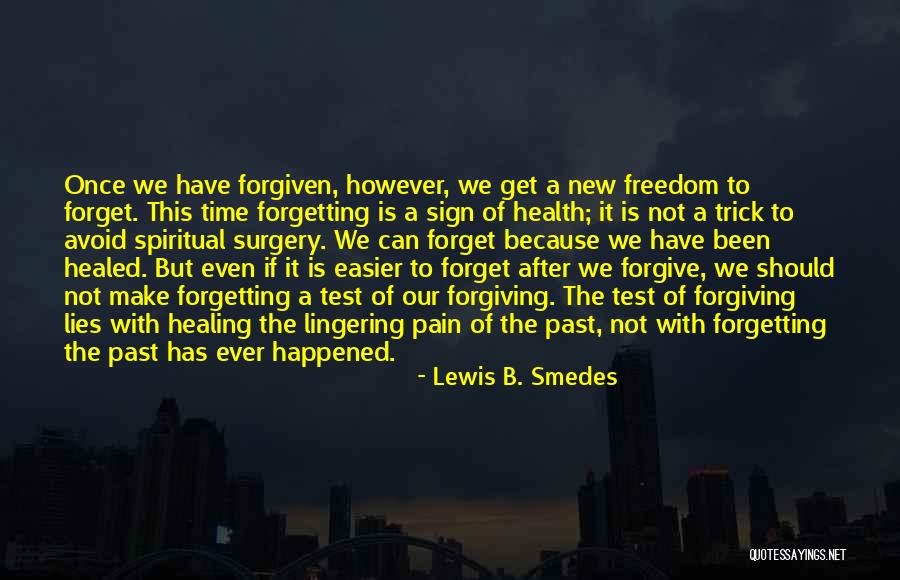 Once we have forgiven, however, we get a new freedom to forget. This time forgetting is a sign of health; it is not a trick to avoid spiritual surgery. We can forget because we have been healed. But even if it is easier to forget after we forgive, we should not make forgetting a test of our forgiving. The test of forgiving lies with healing the lingering pain of the past, not with forgetting the past has ever happened. — Lewis B. Smedes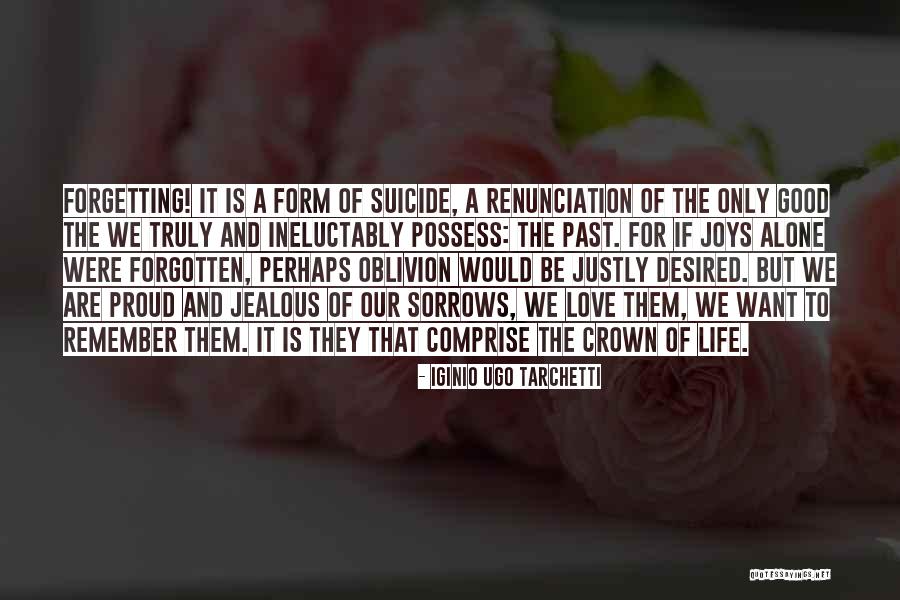 Forgetting! It is a form of suicide, a renunciation of the only good the we truly and ineluctably possess: the past. For if joys alone were forgotten, perhaps oblivion would be justly desired. But we are proud and jealous of our sorrows, we love them, we want to remember them. It is they that comprise the crown of life. — Iginio Ugo Tarchetti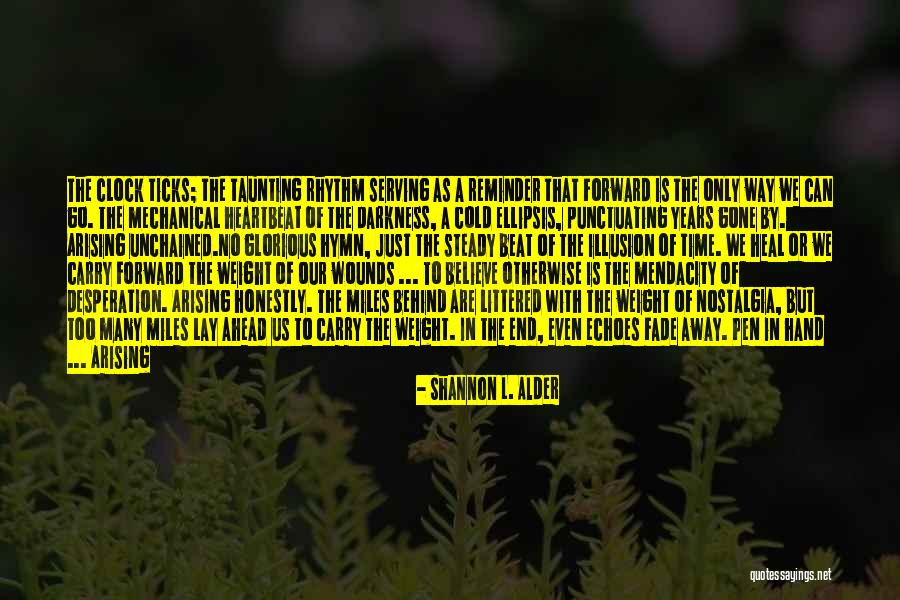 The clock ticks; the taunting rhythm serving as a reminder that forward is the only way we can go. The mechanical heartbeat of the darkness, a cold ellipsis, punctuating years gone by.
Arising unchained.
No glorious hymn, just the steady beat of the illusion of time. We heal or we carry forward the weight of our wounds ... To believe otherwise is the mendacity of desperation.
Arising honestly.
The miles behind are littered with the weight of nostalgia, but too many miles lay ahead us to carry the weight. In the end, even echoes fade away.
Pen in hand ...
Arising to write the next chapter.
(MU Articles 2013, Dedication to Joey) — Shannon L. Alder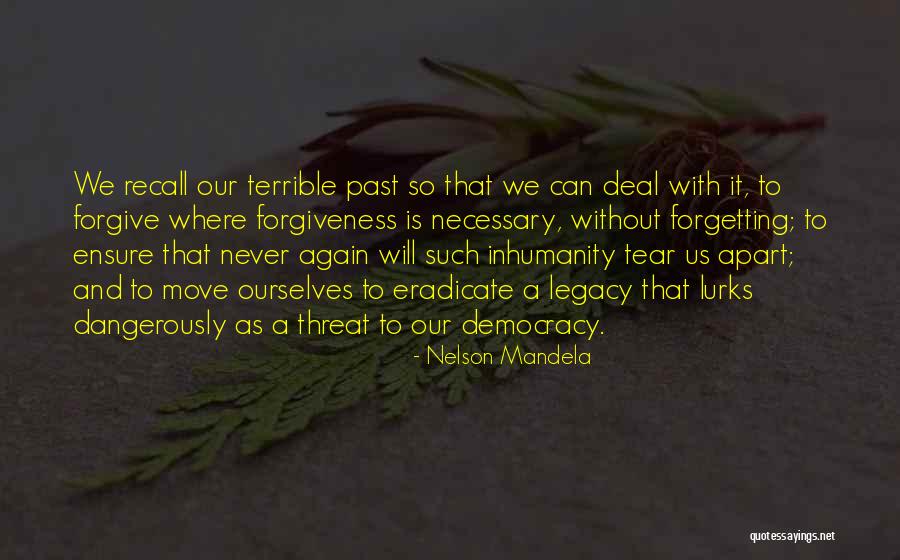 We recall our terrible past so that we can deal with it, to forgive where forgiveness is necessary, without forgetting; to ensure that never again will such inhumanity tear us apart; and to move ourselves to eradicate a legacy that lurks dangerously as a threat to our democracy. — Nelson Mandela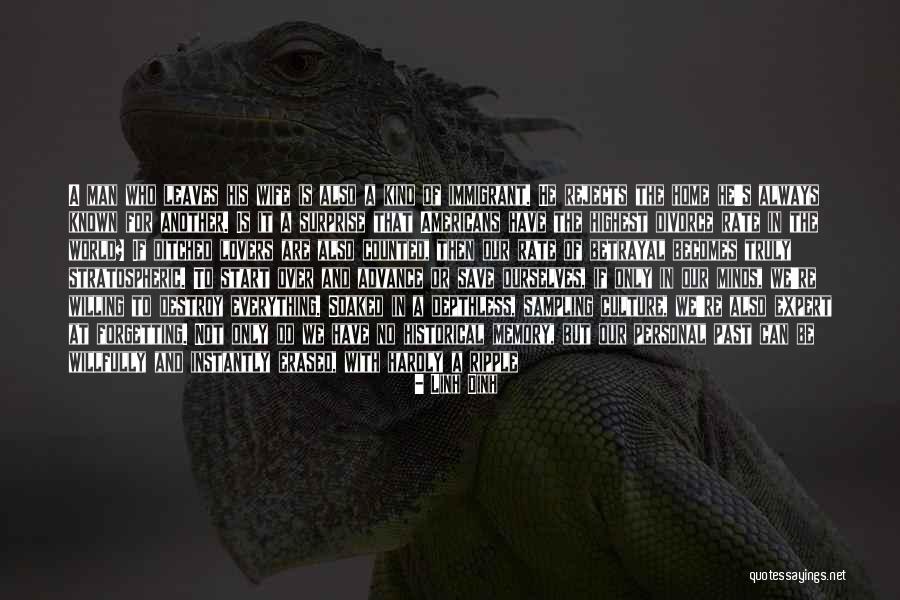 A man who leaves his wife is also a kind of immigrant. He rejects the home he's always known for another. Is it a surprise that Americans have the highest divorce rate in the world? If ditched lovers are also counted, then our rate of betrayal becomes truly stratospheric. To start over and advance or save ourselves, if only in our minds, we're willing to destroy everything. Soaked in a depthless, sampling culture, we're also expert at forgetting. Not only do we have no historical memory, but our personal past can be willfully and instantly erased, with hardly a ripple in its wake, and there's no one around, no community, to remind us of our shames. Extreme narcissists, we cling to bizarre narratives that allow us to make the most preposterous statements without flinching, or indulge in the most perverse and damaging behaviors. — Linh Dinh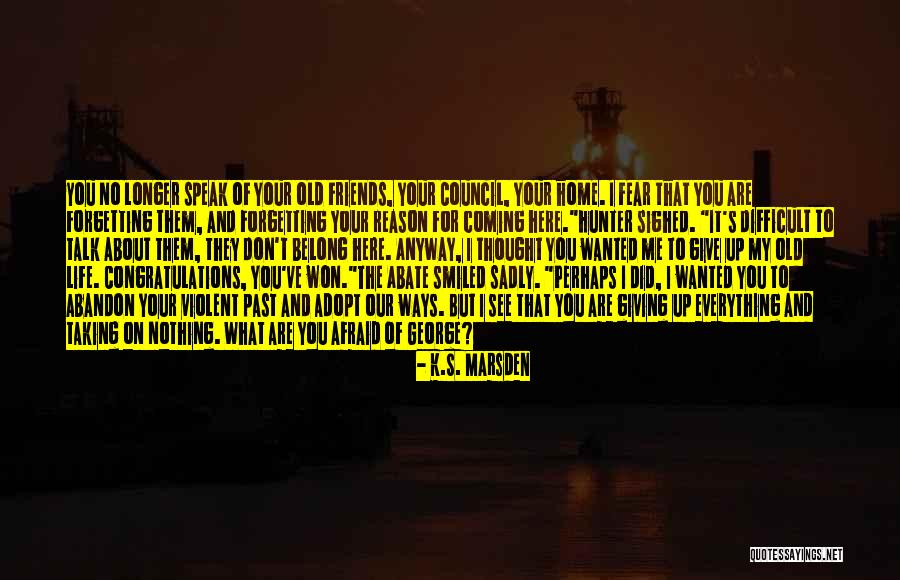 You no longer speak of your old friends, your Council, your home. I fear that you are forgetting them, and forgetting your reason for coming here."

Hunter sighed. "It's difficult to talk about them, they don't belong here. Anyway, I thought you wanted me to give up my old life. Congratulations, you've won."

The Abate smiled sadly. "Perhaps I did, I wanted you to abandon your violent past and adopt our ways. But I see that you are giving up everything and taking on nothing. What are you afraid of George? — K.S. Marsden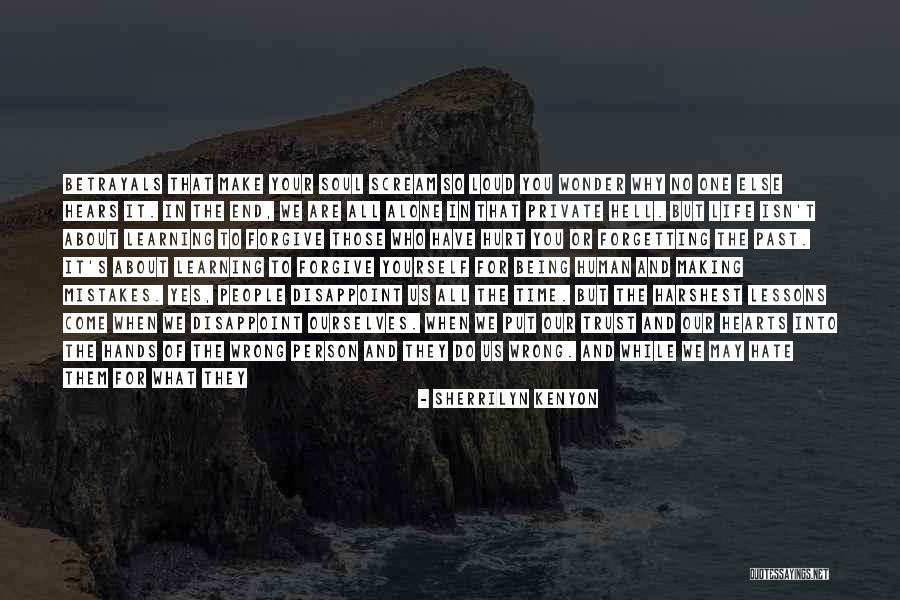 Betrayals that make your soul scream so loud you wonder why no one else hears it. In the end, we are all alone in that private hell. But life isn't about learning to forgive those who have hurt you or forgetting the past. It's about learning to forgive yourself for being human and making mistakes. Yes, people disappoint us all the time. But the harshest lessons come when we disappoint ourselves. When we put our trust and our hearts into the hands of the wrong person and they do us wrong. And while we may hate them for what they did, the one we hate most is ourself for allowing them into our private circle. How could I have been so stupid? How could I let them deceive me? — Sherrilyn Kenyon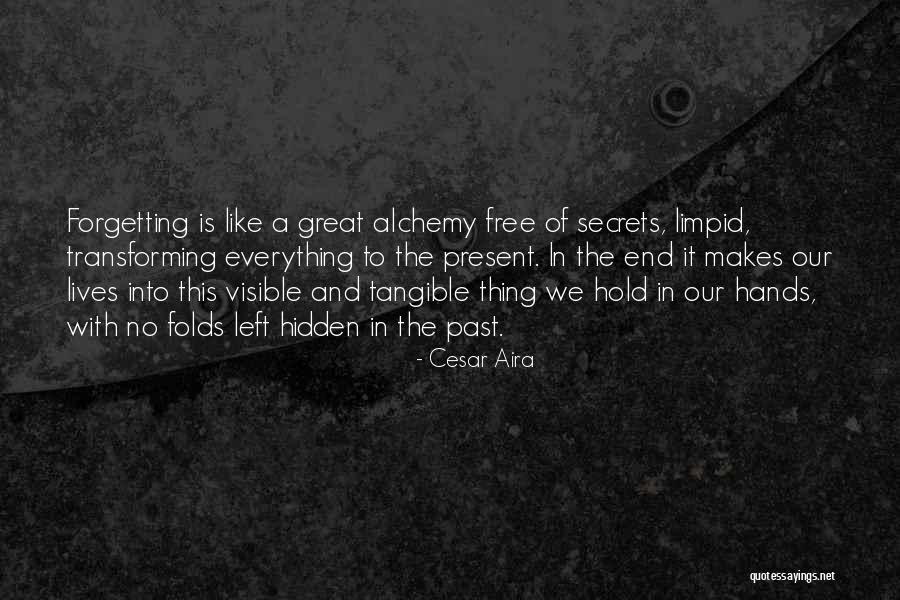 Forgetting is like a great alchemy free of secrets, limpid, transforming everything to the present. In the end it makes our lives into this visible and tangible thing we hold in our hands, with no folds left hidden in the past. — Cesar Aira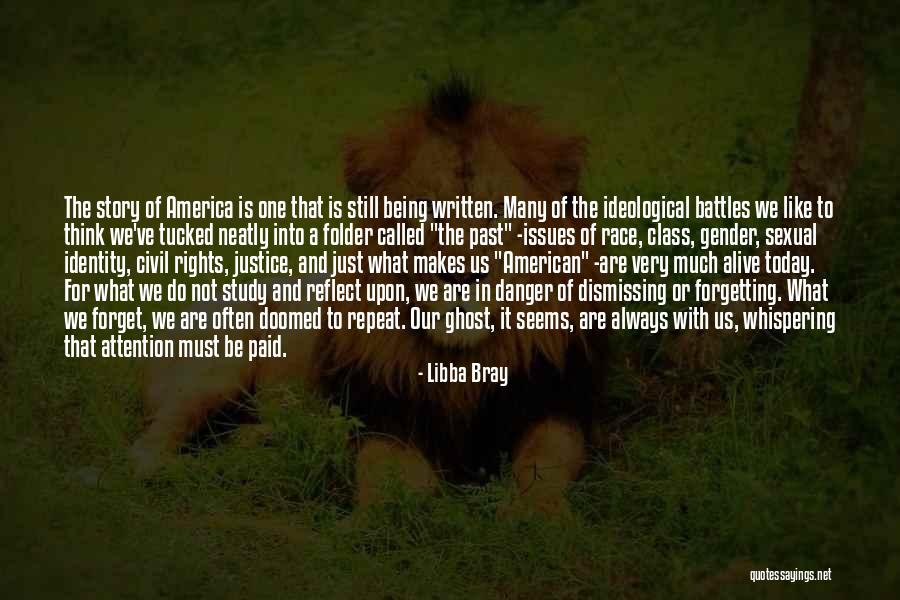 The story of America is one that is still being written. Many of the ideological battles we like to think we've tucked neatly into a folder called "the past" -issues of race, class, gender, sexual identity, civil rights, justice, and just what makes us "American" -are very much alive today. For what we do not study and reflect upon, we are in danger of dismissing or forgetting. What we forget, we are often doomed to repeat. Our ghost, it seems, are always with us, whispering that attention must be paid. — Libba Bray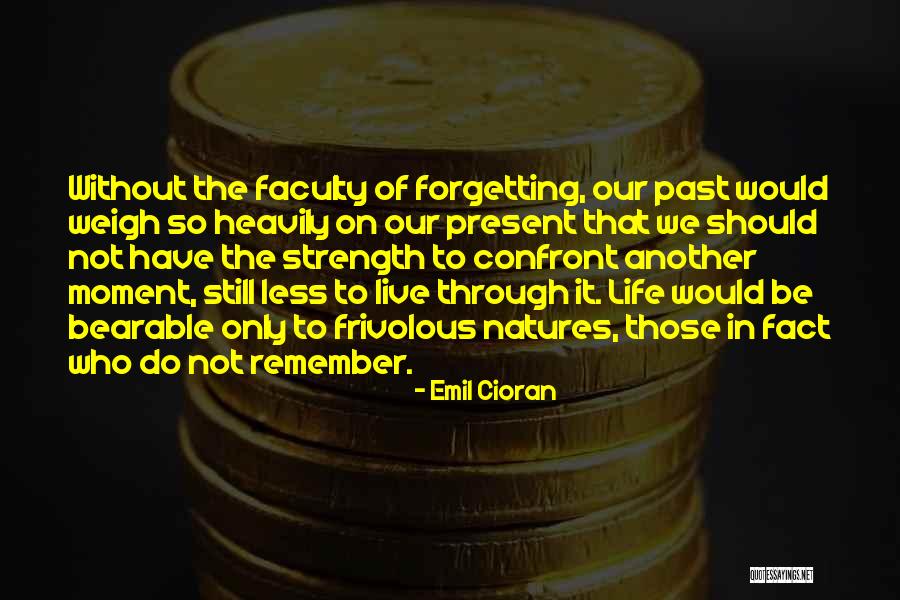 Without the faculty of forgetting, our past would weigh so heavily on our present that we should not have the strength to confront another moment, still less to live through it. Life would be bearable only to frivolous natures, those in fact who do not remember. — Emil Cioran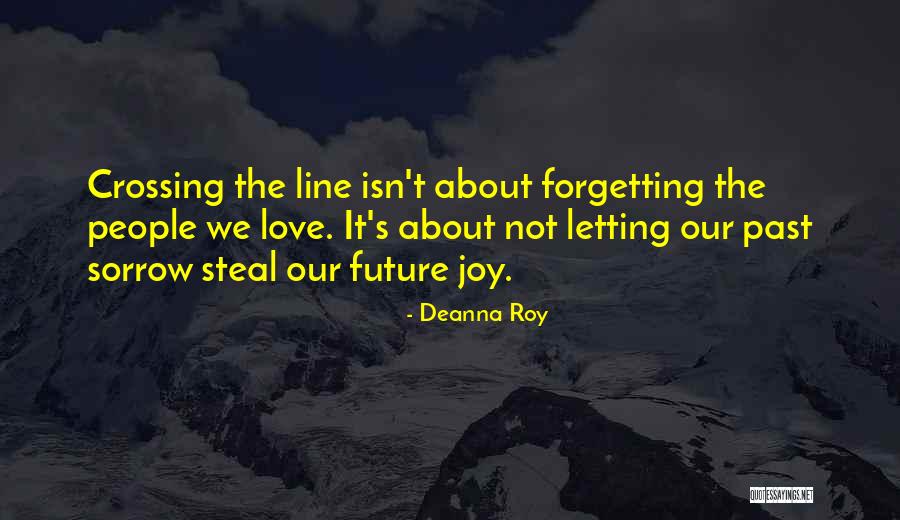 Crossing the line isn't about forgetting the people we love. It's about not letting our past sorrow steal our future joy. — Deanna Roy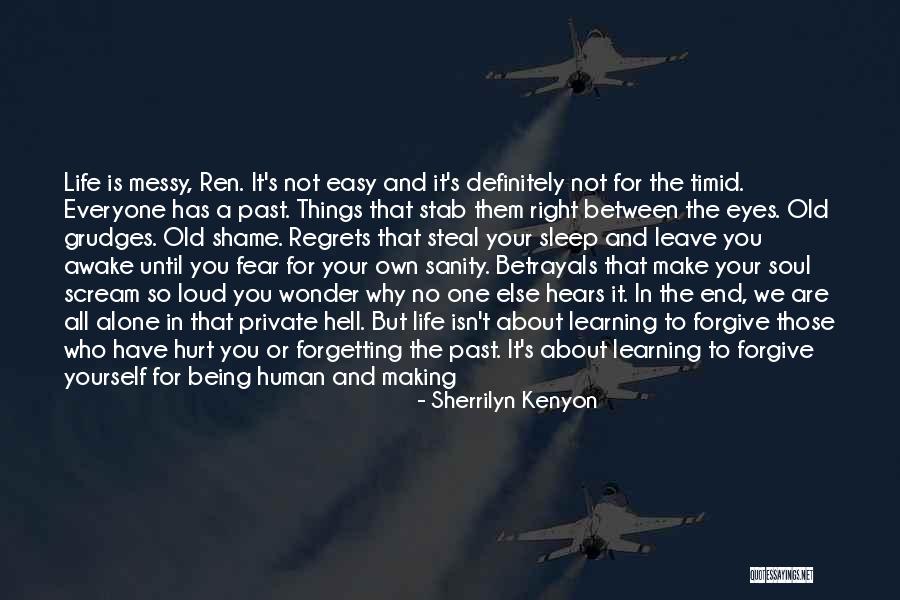 Life is messy, Ren. It's not easy and it's definitely not for the timid. Everyone has a past. Things that stab them right between the eyes. Old grudges. Old shame. Regrets that steal your sleep and leave you awake until you fear for your own sanity. Betrayals that make your soul scream so loud you wonder why no one else hears it. In the end, we are all alone in that private hell. But life isn't about learning to forgive those who have hurt you or forgetting the past. It's about learning to forgive yourself for being human and making mistakes. Yes, people disappoint us all the time. But the harshest lessons come when we disappoint ourselves. When we put our trust and our hearts into the hands of the wrong person and they do us wrong. And while we may hate them for what they did, the one we hate most is ourself for allowing them into our private circle. How could I have been so stupid? How could I let them deceive me? We all go through that. It's humanity's brotherhood of misery. — Sherrilyn Kenyon