Forget All Your Worries Quotes & Sayings
Enjoy reading and share 27 famous quotes about Forget All Your Worries with everyone.
Top Forget All Your Worries Quotes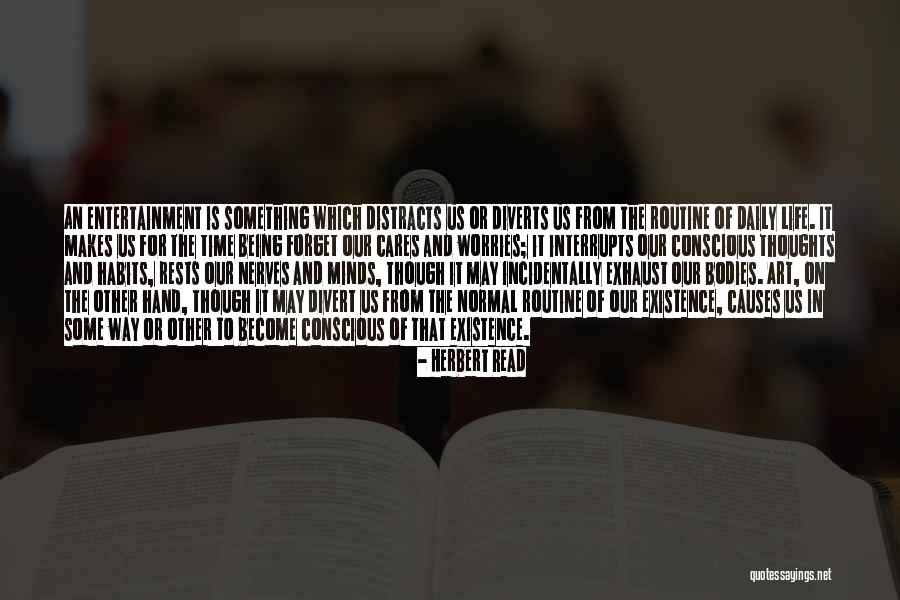 An entertainment is something which distracts us or diverts us from the routine of daily life. It makes us for the time being forget our cares and worries; it interrupts our conscious thoughts and habits, rests our nerves and minds, though it may incidentally exhaust our bodies. Art, on the other hand, though it may divert us from the normal routine of our existence, causes us in some way or other to become conscious of that existence. — Herbert Read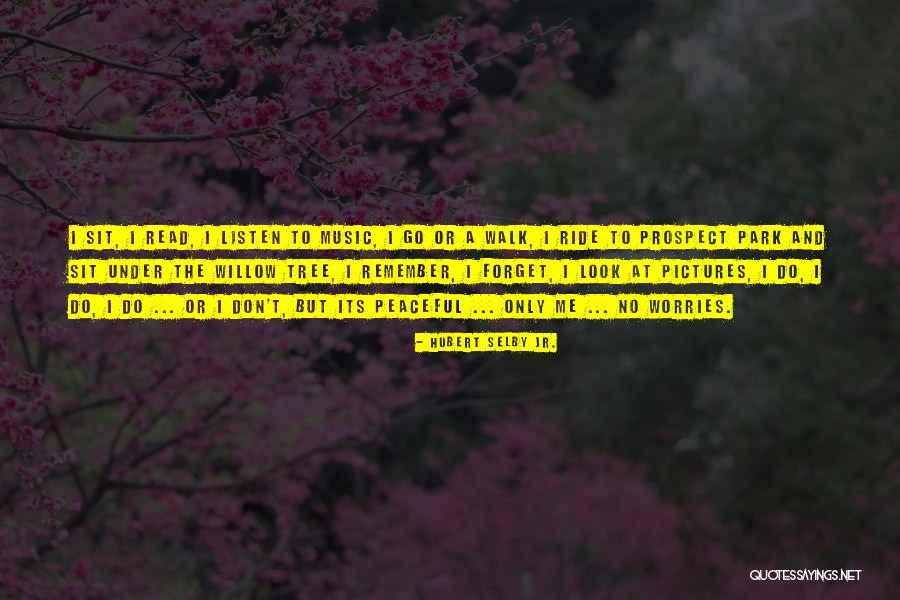 I sit, I read, I listen to music, I go or a walk, I ride to Prospect Park and sit under the Willow Tree, I remember, I forget, I look at pictures, I do, I do, I do ... or I don't, but its peaceful ... only me ... no worries. — Hubert Selby Jr.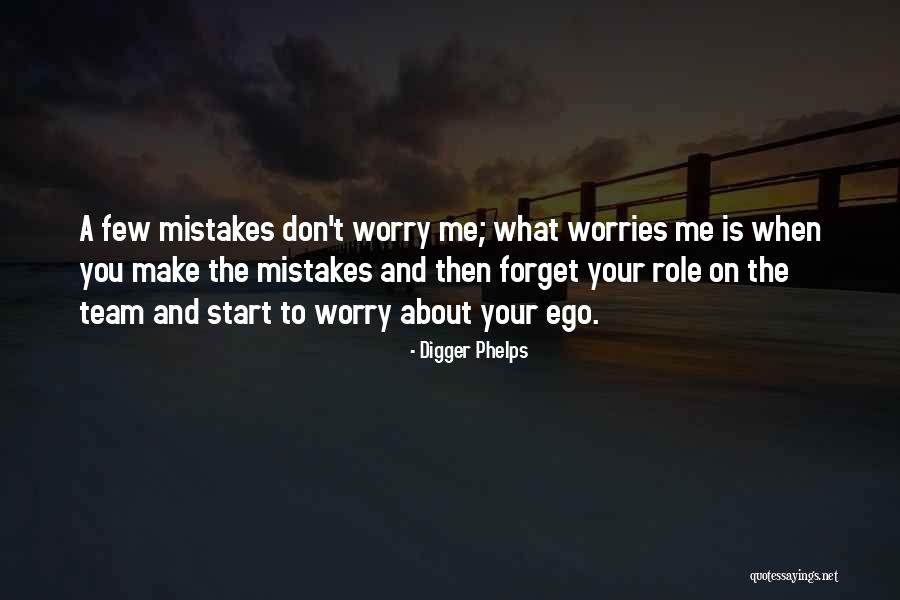 A few mistakes don't worry me; what worries me is when you make the mistakes and then forget your role on the team and start to worry about your ego. — Digger Phelps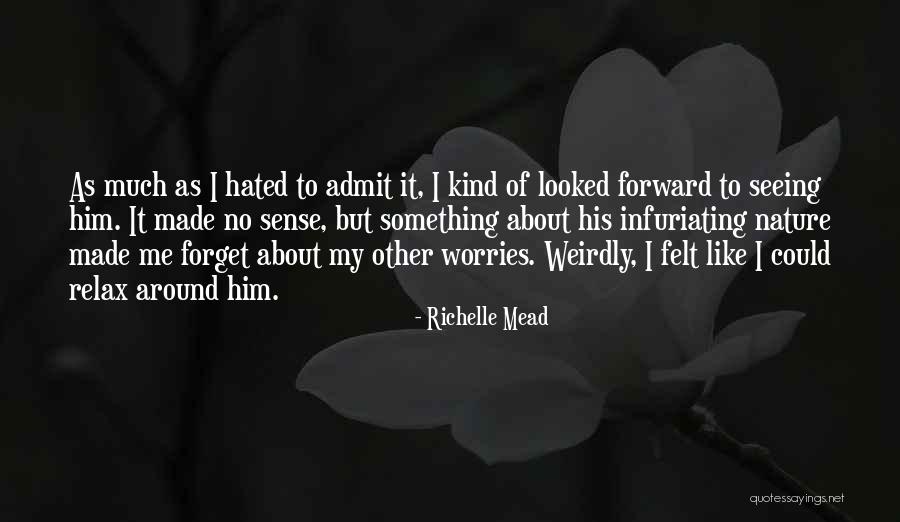 As much as I hated to admit it, I kind of looked forward to seeing him. It made no sense, but something about his infuriating nature made me forget about my other worries. Weirdly, I felt like I could relax around him. — Richelle Mead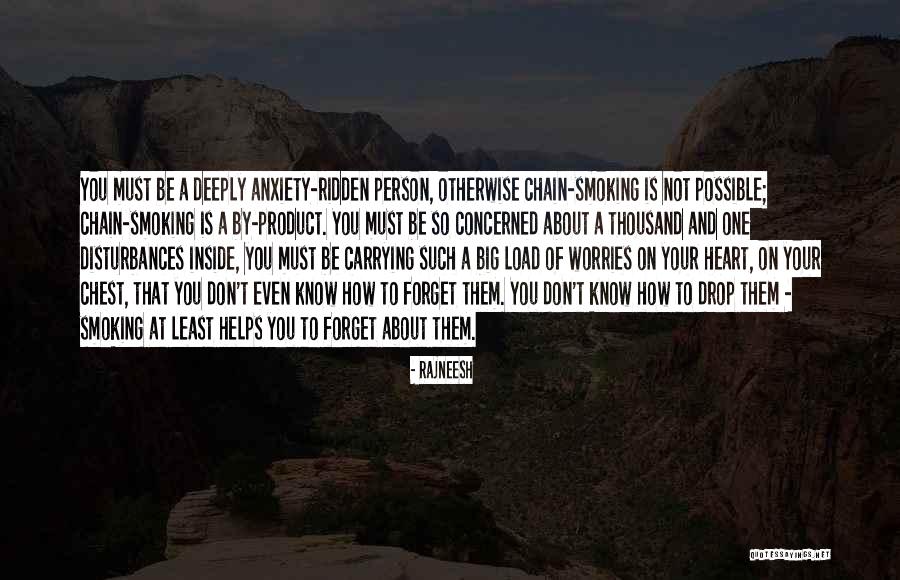 You must be a deeply anxiety-ridden person, otherwise chain-smoking is not possible; chain-smoking is a by-product. You must be so concerned about a thousand and one disturbances inside, you must be carrying such a big load of worries on your heart, on your chest, that you don't even know how to forget them. You don't know how to drop them - smoking at least helps you to forget about them. — Rajneesh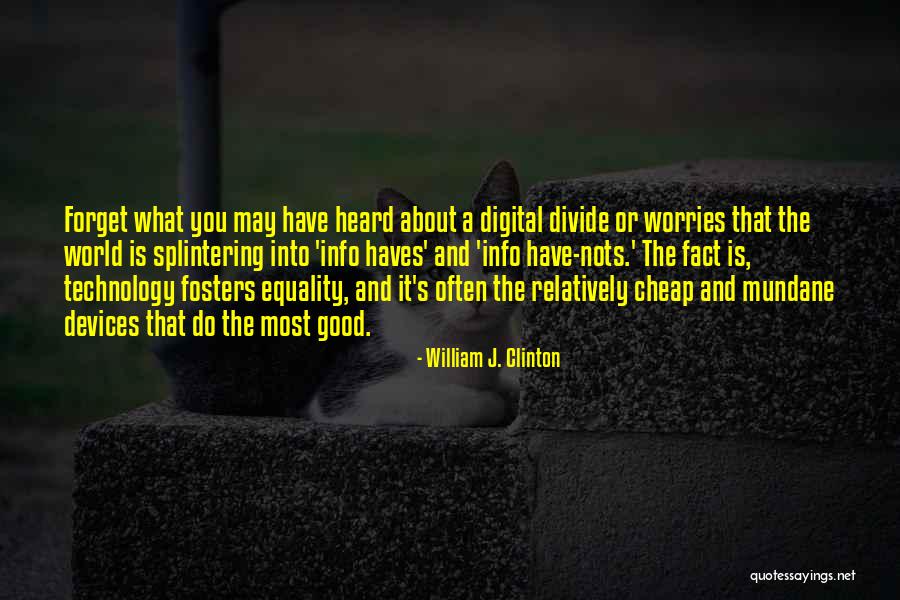 Forget what you may have heard about a digital divide or worries that the world is splintering into 'info haves' and 'info have-nots.' The fact is, technology fosters equality, and it's often the relatively cheap and mundane devices that do the most good. — William J. Clinton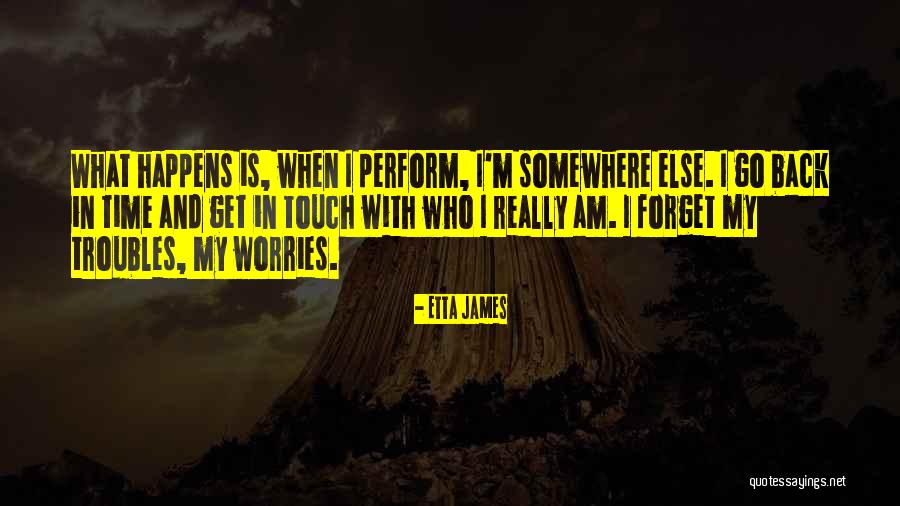 What happens is, when I perform, I'm somewhere else. I go back in time and get in touch with who I really am. I forget my troubles, my worries. — Etta James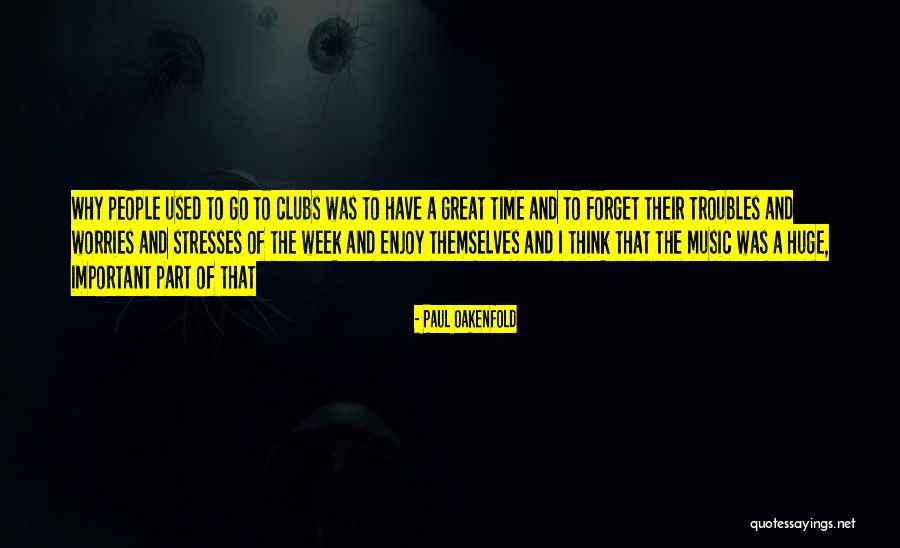 Why people used to go to clubs was to have a great time and to forget their troubles and worries and stresses of the week and enjoy themselves and I think that the music was a huge, important part of that — Paul Oakenfold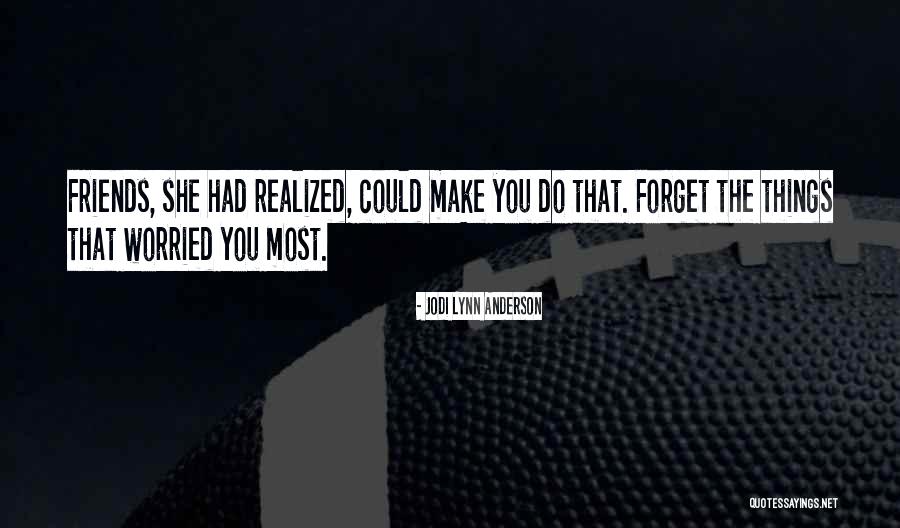 Friends, she had realized, could make you do that. Forget the things that worried you most. — Jodi Lynn Anderson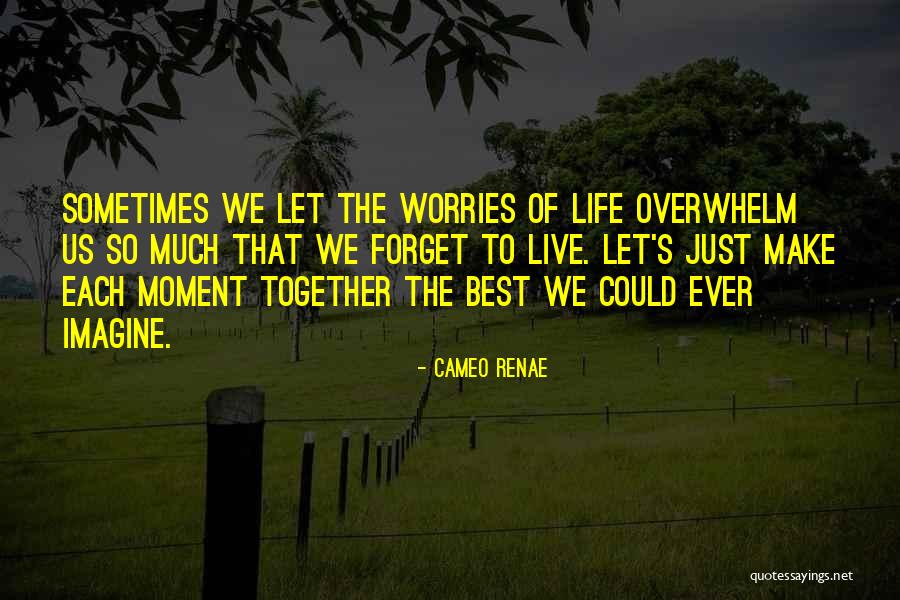 Sometimes we let the worries of life overwhelm us so much that we forget to live. Let's just make each moment together the best we could ever imagine. — Cameo Renae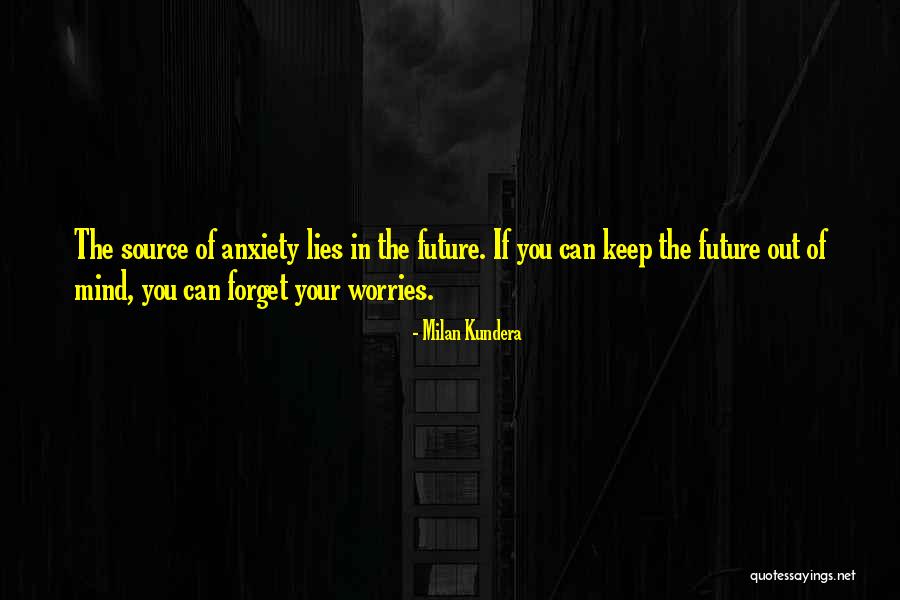 The source of anxiety lies in the future. If you can keep the future out of mind, you can forget your worries. — Milan Kundera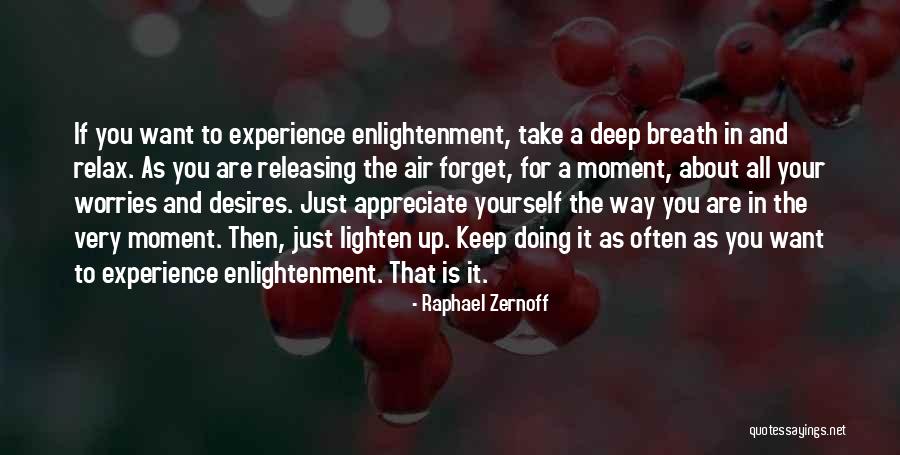 If you want to experience enlightenment, take a deep breath in and relax. As you are releasing the air forget, for a moment, about all your worries and desires. Just appreciate yourself the way you are in the very moment. Then, just lighten up.
Keep doing it as often as you want to experience enlightenment.
That is it. — Raphael Zernoff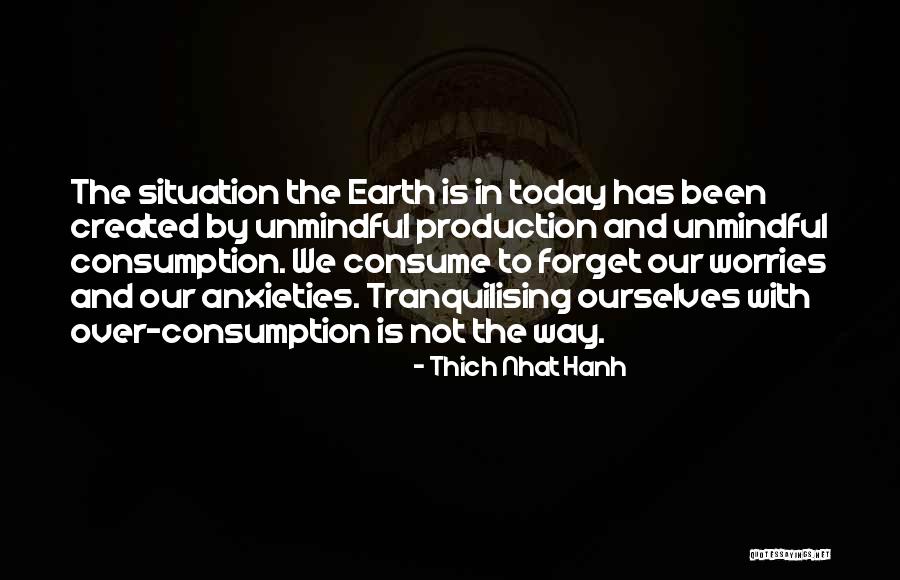 The situation the Earth is in today has been created by unmindful production and unmindful consumption. We consume to forget our worries and our anxieties. Tranquilising ourselves with over-consumption is not the way. — Thich Nhat Hanh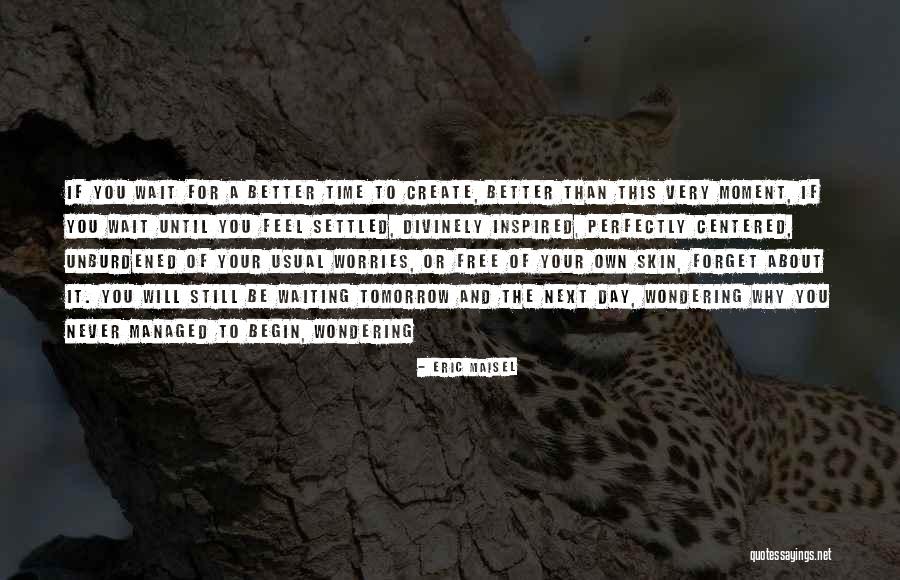 If you wait for a better time to create, better than this very moment, if you wait until you feel settled, divinely inspired, perfectly centered, unburdened of your usual worries, or free of your own skin, forget about it. You will still be waiting tomorrow and the next day, wondering why you never managed to begin, wondering — Eric Maisel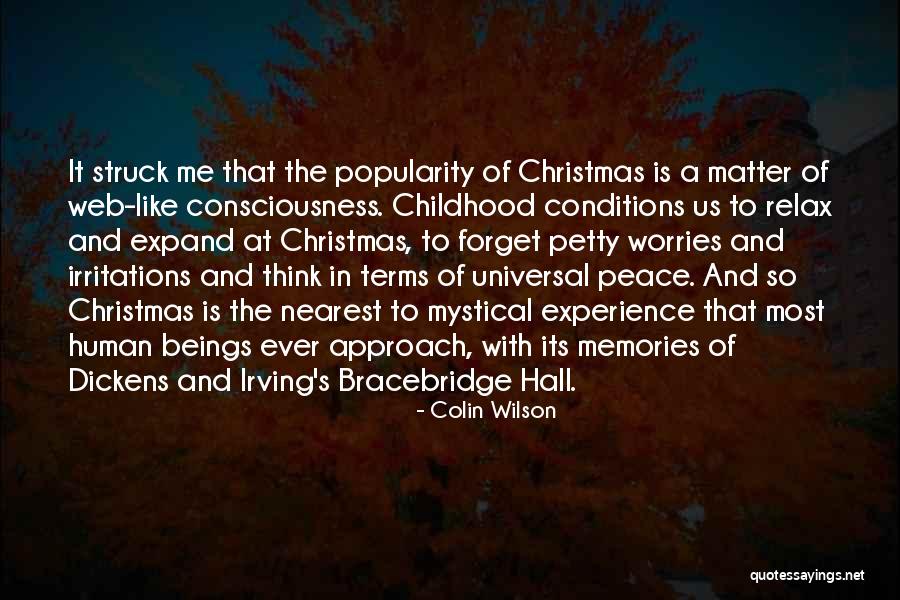 It struck me that the popularity of Christmas is a matter of web-like consciousness. Childhood conditions us to relax and expand at Christmas, to forget petty worries and irritations and think in terms of universal peace. And so Christmas is the nearest to mystical experience that most human beings ever approach, with its memories of Dickens and Irving's Bracebridge Hall. — Colin Wilson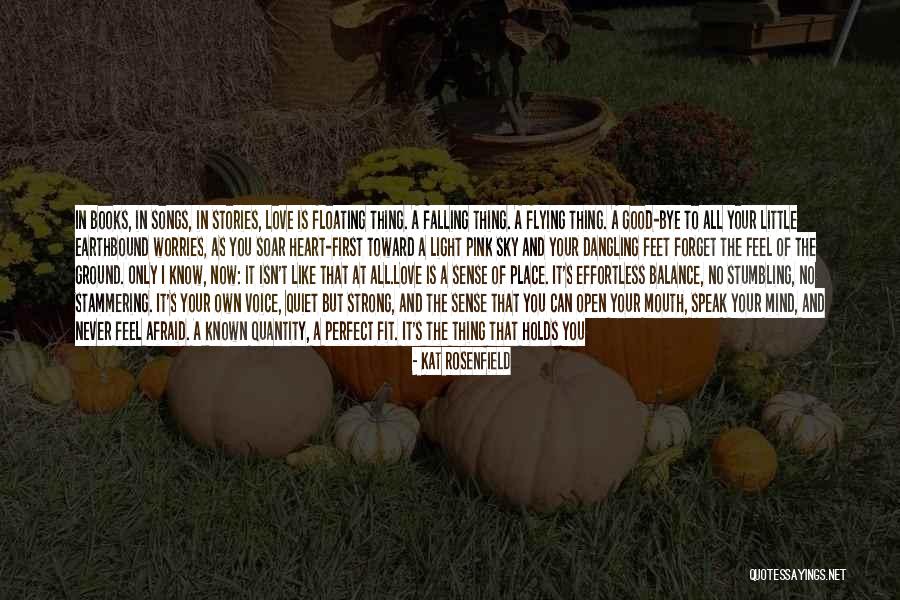 In books, in songs, in stories, love is floating thing. A falling thing. A flying thing. A good-bye to all your little earthbound worries, as you soar heart-first toward a light pink sky and your dangling feet forget the feel of the ground.
Only I know, now: it isn't like that at all.
Love is a sense of place. It's effortless balance, no stumbling, no stammering. It's your own voice, quiet but strong, and the sense that you can open your mouth, speak your mind, and never feel afraid. A known quantity, a perfect fit. It's the thing that holds you tight to the earth, fast and solid, and sure. You feel it, and feel that it's right and true, and you know exactly where you are:
Here. — Kat Rosenfield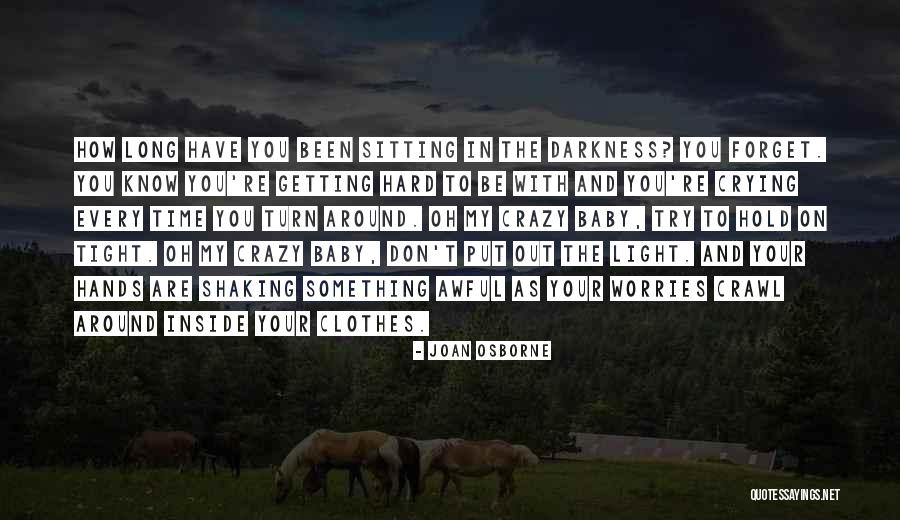 How long have you been sitting in the darkness? You forget. You know you're getting hard to be with and you're crying every time you turn around. Oh my crazy baby, try to hold on tight. Oh my crazy baby, don't put out the light. And your hands are shaking something awful as your worries crawl around inside your clothes. — Joan Osborne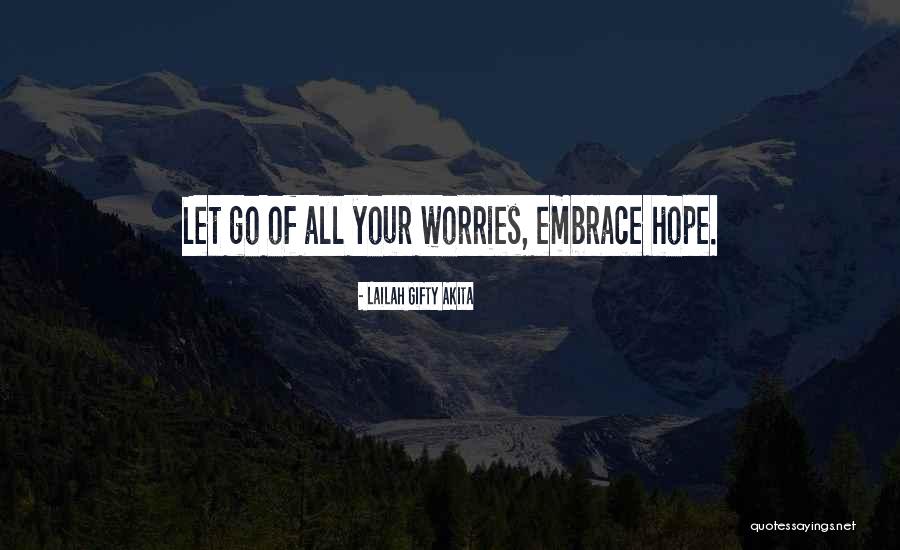 Let go of all your worries, embrace hope. — Lailah Gifty Akita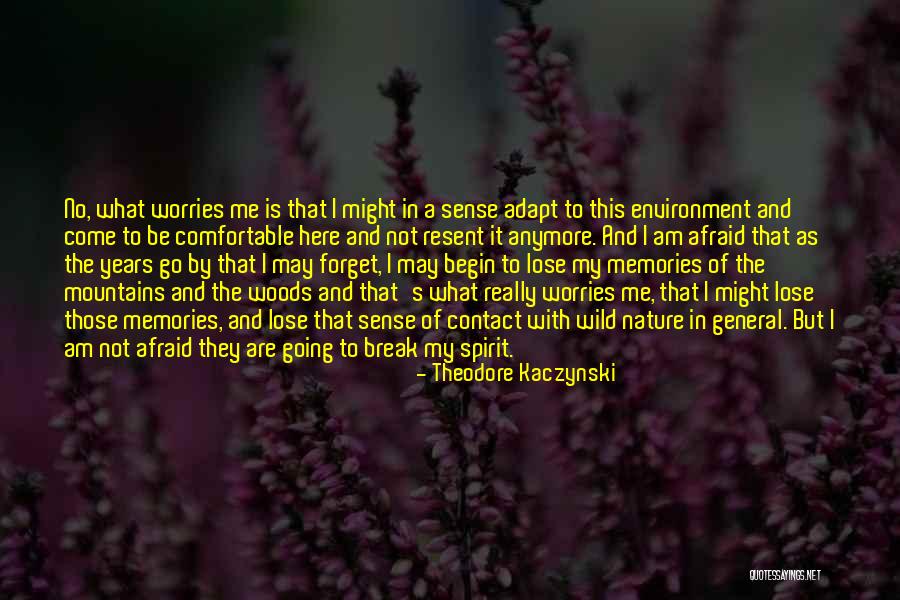 No, what worries me is that I might in a sense adapt to this environment and come to be comfortable here and not resent it anymore. And I am afraid that as the years go by that I may forget, I may begin to lose my memories of the mountains and the woods and that's what really worries me, that I might lose those memories, and lose that sense of contact with wild nature in general. But I am not afraid they are going to break my spirit. — Theodore Kaczynski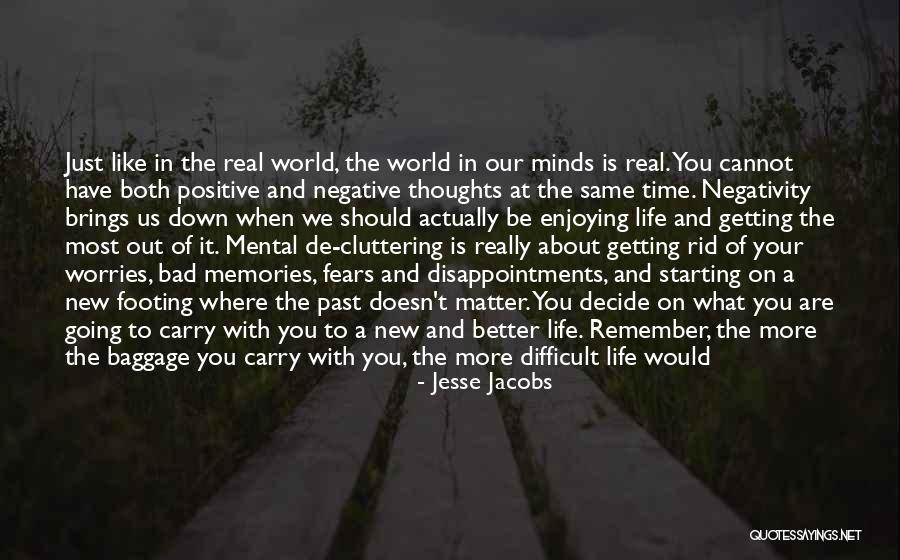 Just like in the real world, the world in our minds is real. You cannot have both positive and negative thoughts at the same time. Negativity brings us down when we should actually be enjoying life and getting the most out of it. Mental de-cluttering is really about getting rid of your worries, bad memories, fears and disappointments, and starting on a new footing where the past doesn't matter. You decide on what you are going to carry with you to a new and better life. Remember, the more the baggage you carry with you, the more difficult life would be. Focus more on the things you have control over; if you cannot handle something now forget about it altogether. — Jesse Jacobs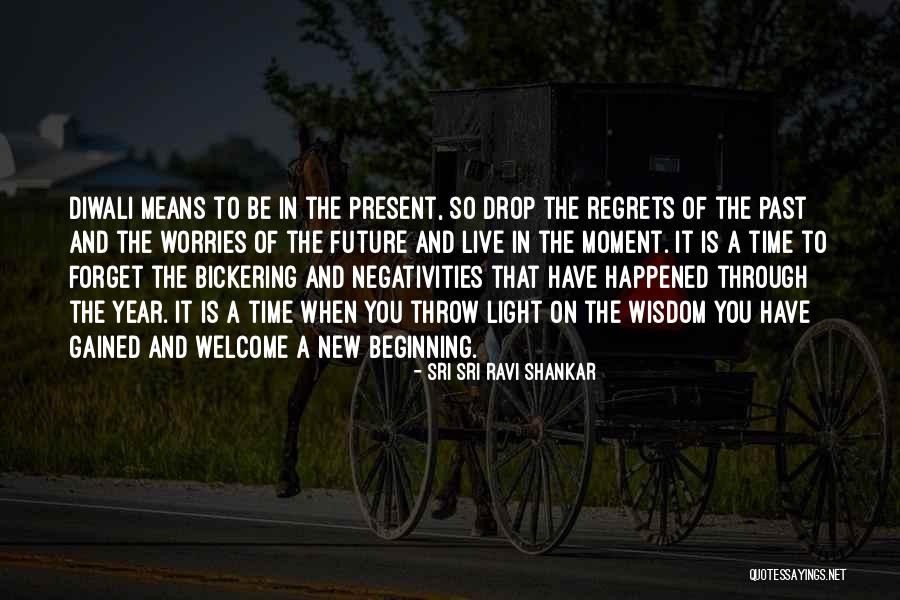 Diwali means to be in the present, so drop the regrets of the past and the worries of the future and live in the moment. It is a time to forget the bickering and negativities that have happened through the year. It is a time when you throw light on the wisdom you have gained and welcome a new beginning. — Sri Sri Ravi Shankar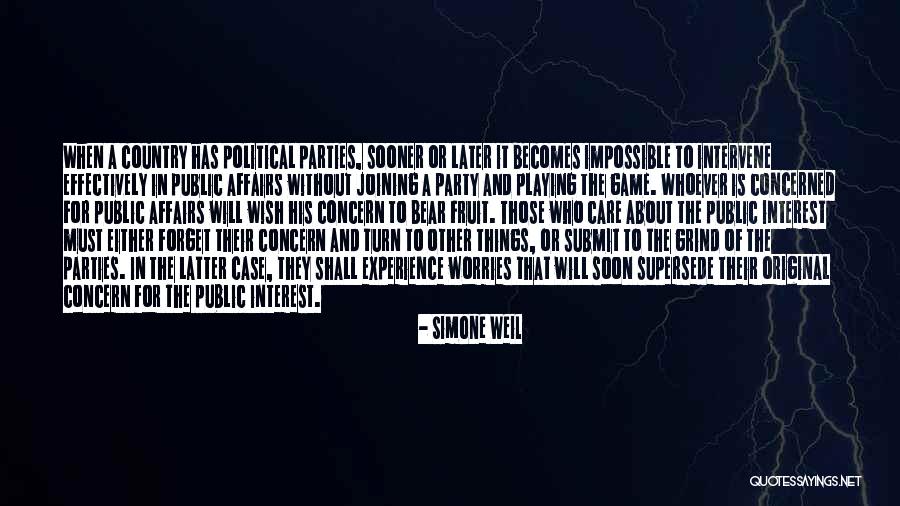 When a country has political parties, sooner or later it becomes impossible to intervene effectively in public affairs without joining a party and playing the game. Whoever is concerned for public affairs will wish his concern to bear fruit. Those who care about the public interest must either forget their concern and turn to other things, or submit to the grind of the parties. In the latter case, they shall experience worries that will soon supersede their original concern for the public interest. — Simone Weil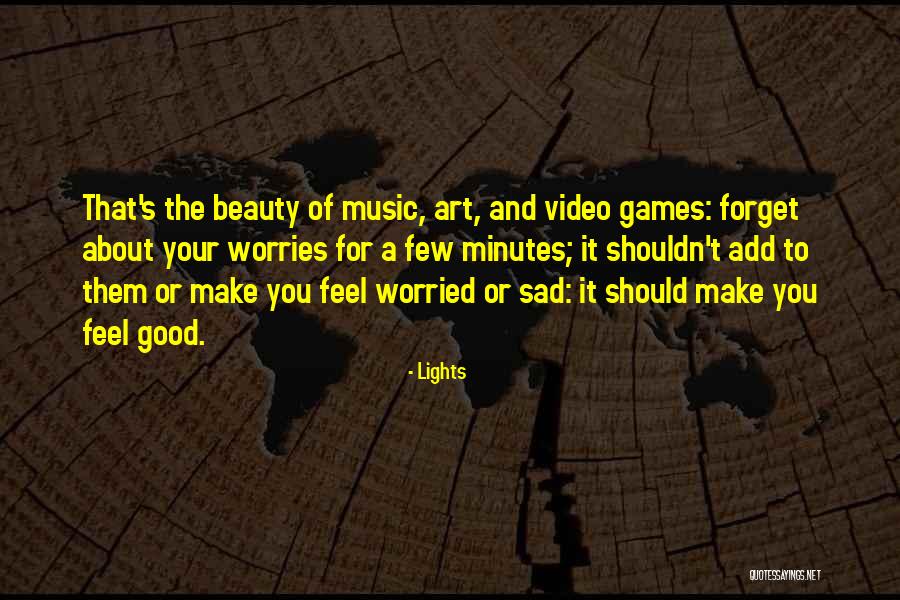 That's the beauty of music, art, and video games: forget about your worries for a few minutes; it shouldn't add to them or make you feel worried or sad: it should make you feel good. — Lights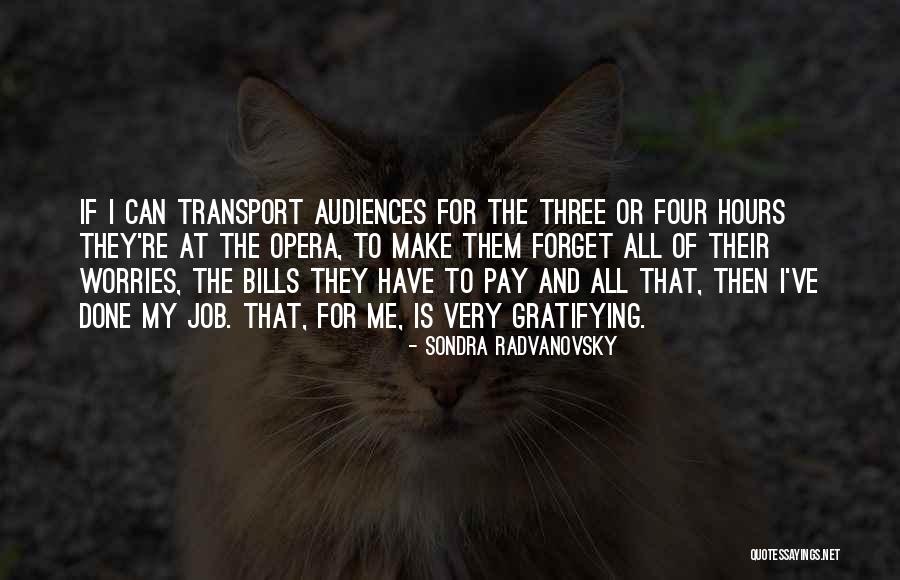 If I can transport audiences for the three or four hours they're at the opera, to make them forget all of their worries, the bills they have to pay and all that, then I've done my job. That, for me, is very gratifying. — Sondra Radvanovsky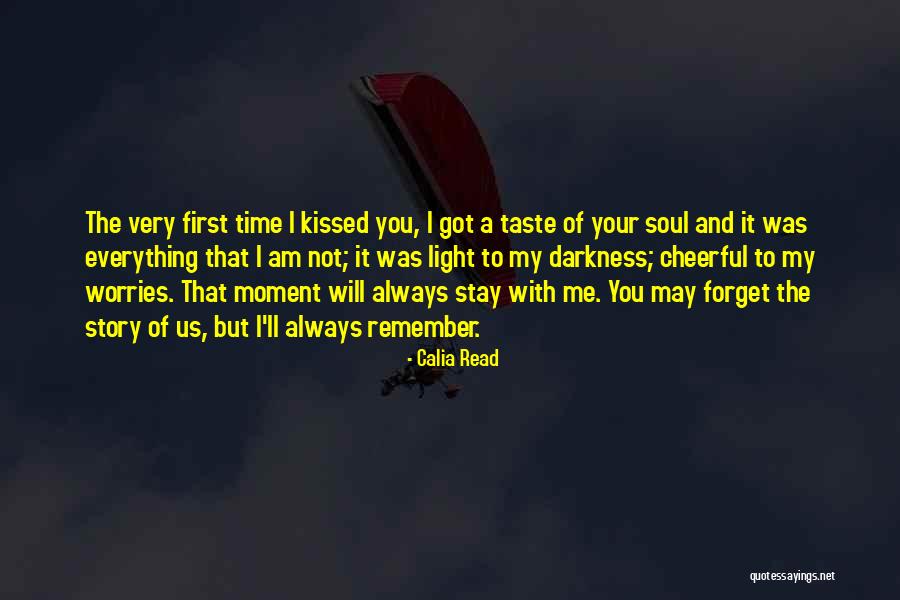 The very first time I kissed you, I got a taste of your soul and it was everything that I am not; it was light to my darkness; cheerful to my worries.

That moment will always stay with me. You may forget the story of us, but I'll always remember. — Calia Read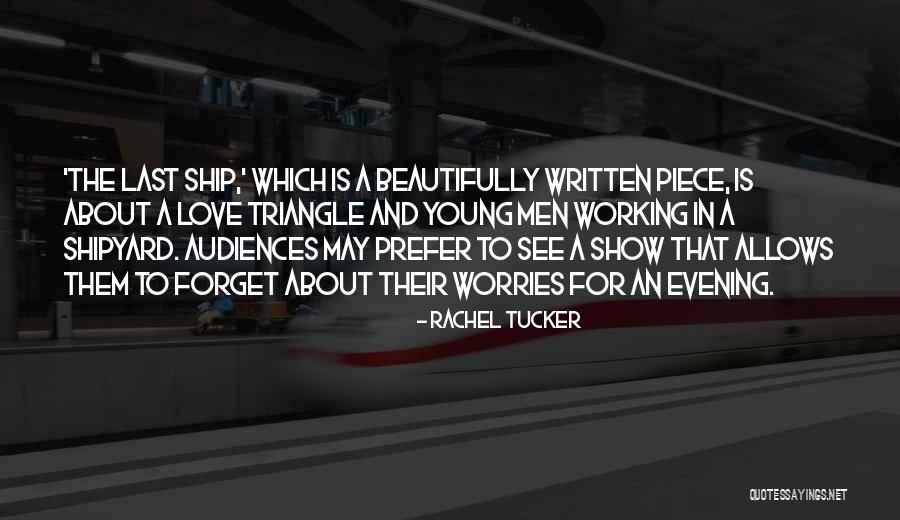 'The Last Ship,' which is a beautifully written piece, is about a love triangle and young men working in a shipyard. Audiences may prefer to see a show that allows them to forget about their worries for an evening. — Rachel Tucker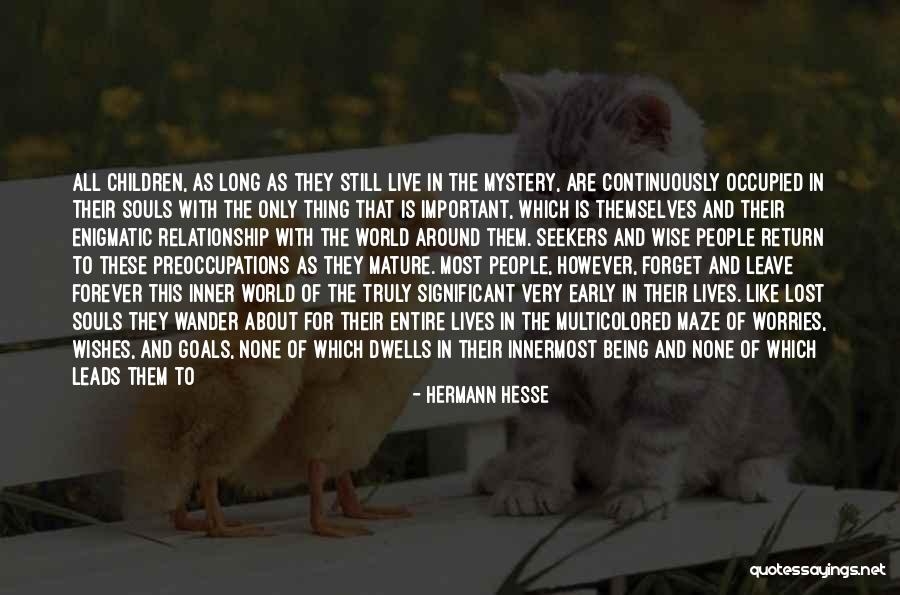 All children, as long as they still live in the mystery, are continuously occupied in their souls with the only thing that is important, which is themselves and their enigmatic relationship with the world around them. Seekers and wise people return to these preoccupations as they mature. Most people, however, forget and leave forever this inner world of the truly significant very early in their lives. Like lost souls they wander about for their entire lives in the multicolored maze of worries, wishes, and goals, none of which dwells in their innermost being and none of which leads them to their innermost core and home. — Hermann Hesse