Quotes & Sayings About Flying With Eagles
Enjoy reading and share 13 famous quotes about Flying With Eagles with everyone.
Top Flying With Eagles Quotes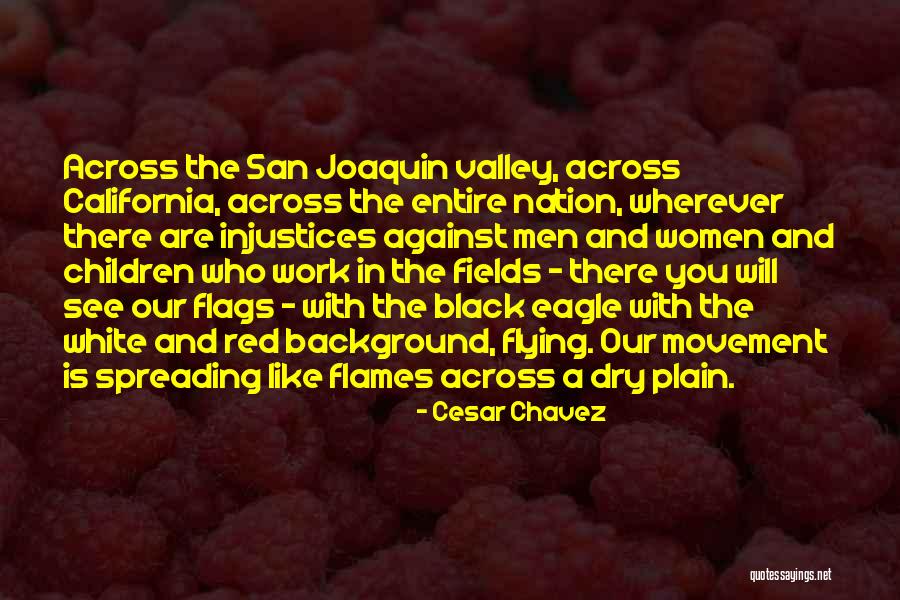 Across the San Joaquin valley, across California, across the entire nation, wherever there are injustices against men and women and children who work in the fields - there you will see our flags - with the black eagle with the white and red background, flying. Our movement is spreading like flames across a dry plain. — Cesar Chavez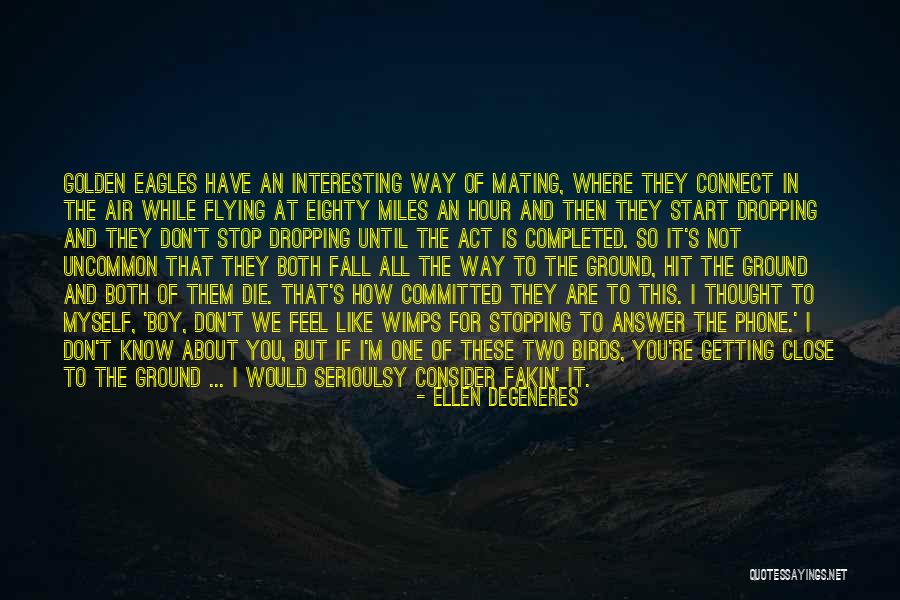 Golden eagles have an interesting way of mating, where they connect in the air while flying at eighty miles an hour and then they start dropping and they don't stop dropping until the act is completed. So it's not uncommon that they both fall all the way to the ground, hit the ground and both of them die. That's how committed they are to this. I thought to myself, 'Boy, don't we feel like wimps for stopping to answer the phone.' I don't know about you, but if I'm one of these two birds, you're getting close to the ground ... I would serioulsy consider fakin' it. — Ellen DeGeneres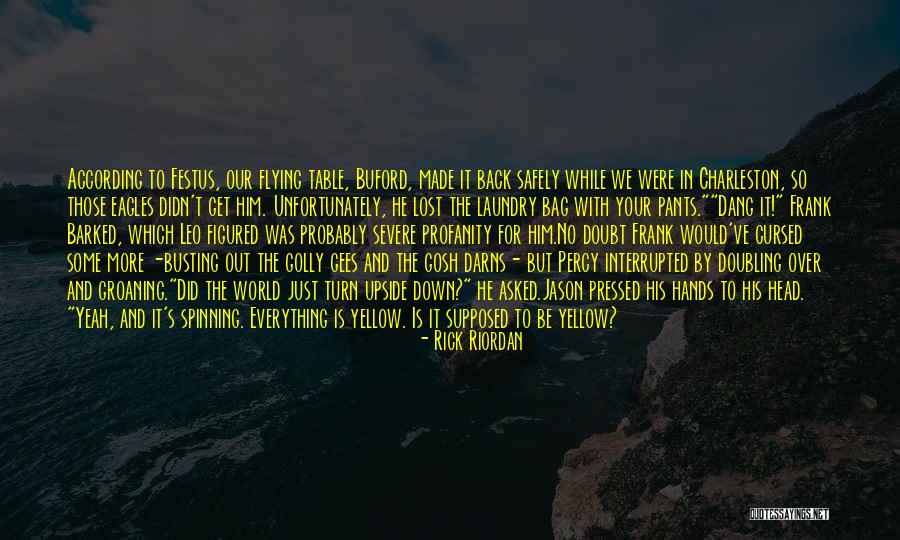 According to Festus, our flying table, Buford, made it back safely while we were in Charleston, so those eagles didn't get him. Unfortunately, he lost the laundry bag with your pants."
"Dang it!" Frank Barked, which Leo figured was probably severe profanity for him.
No doubt Frank would've cursed some more -busting out the golly gees and the gosh darns- but Percy interrupted by doubling over and groaning.
"Did the world just turn upside down?" he asked.
Jason pressed his hands to his head. "Yeah, and it's spinning. Everything is yellow. Is it supposed to be yellow? — Rick Riordan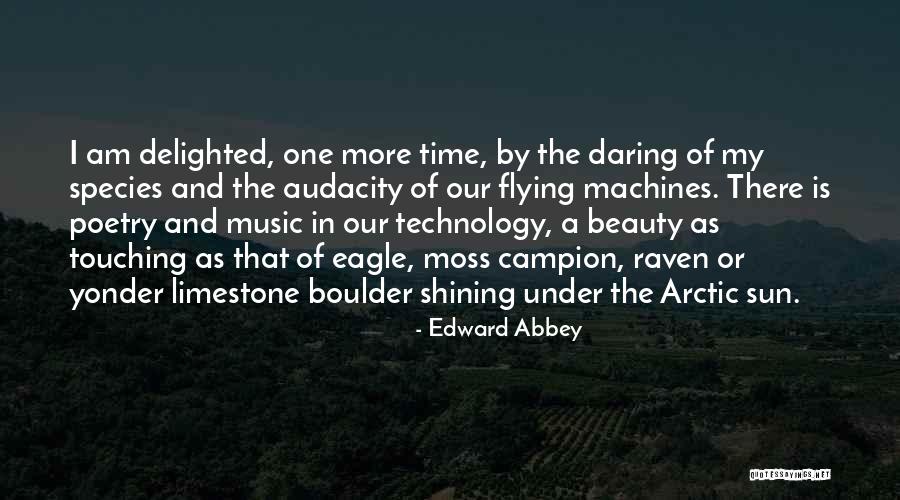 I am delighted, one more time, by the daring of my species and the audacity of our flying machines. There is poetry and music in our technology, a beauty as touching as that of eagle, moss campion, raven or yonder limestone boulder shining under the Arctic sun. — Edward Abbey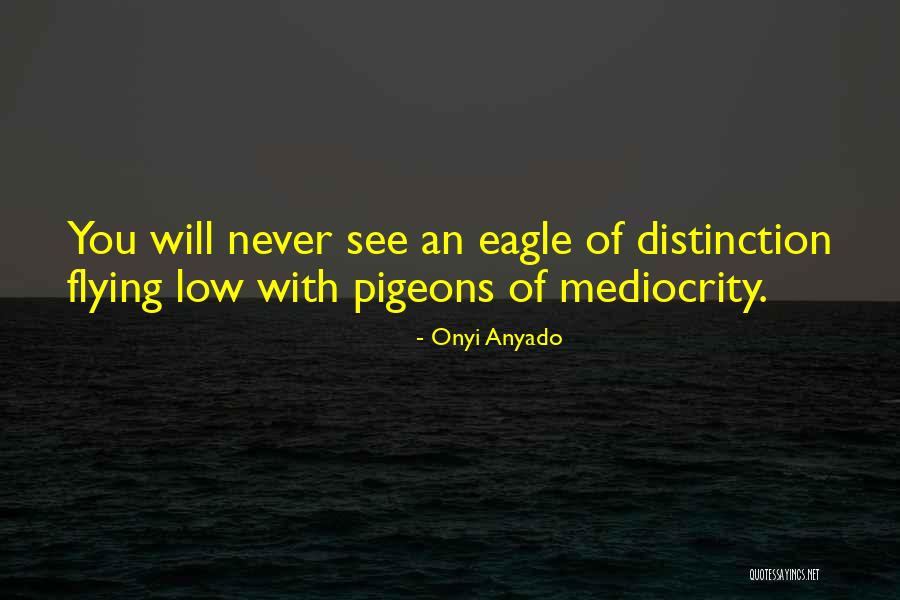 You will never see an eagle of distinction flying low with pigeons of mediocrity. — Onyi Anyado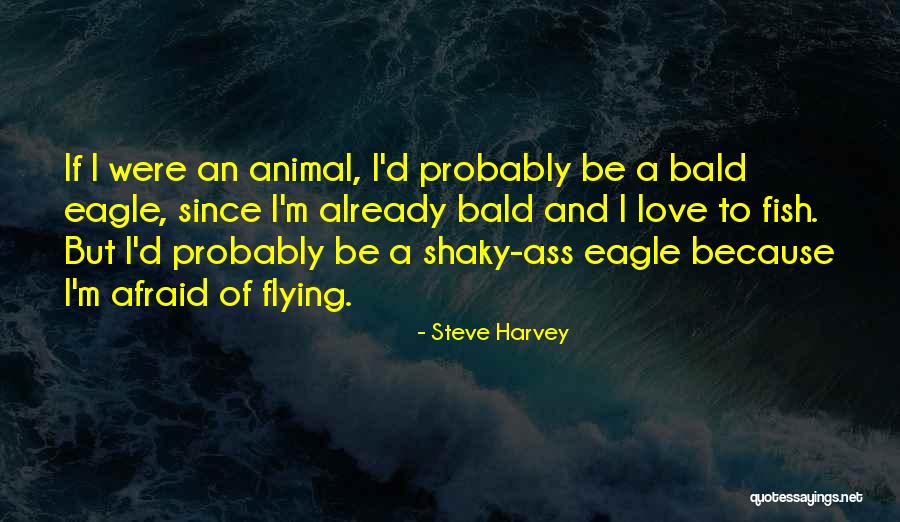 If I were an animal, I'd probably be a bald eagle, since I'm already bald and I love to fish. But I'd probably be a shaky-ass eagle because I'm afraid of flying. — Steve Harvey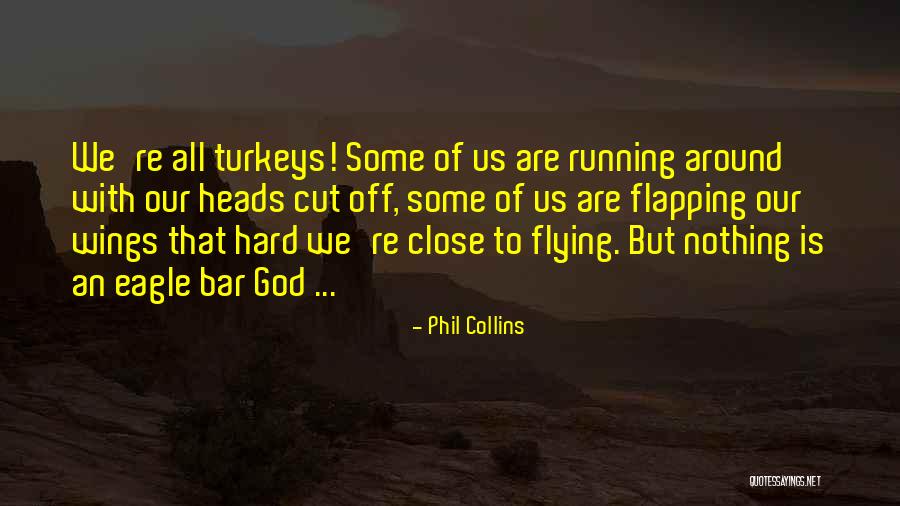 We're all turkeys! Some of us are running around with our heads cut off, some of us are flapping our wings that hard we're close to flying. But nothing is an eagle bar God ... — Phil Collins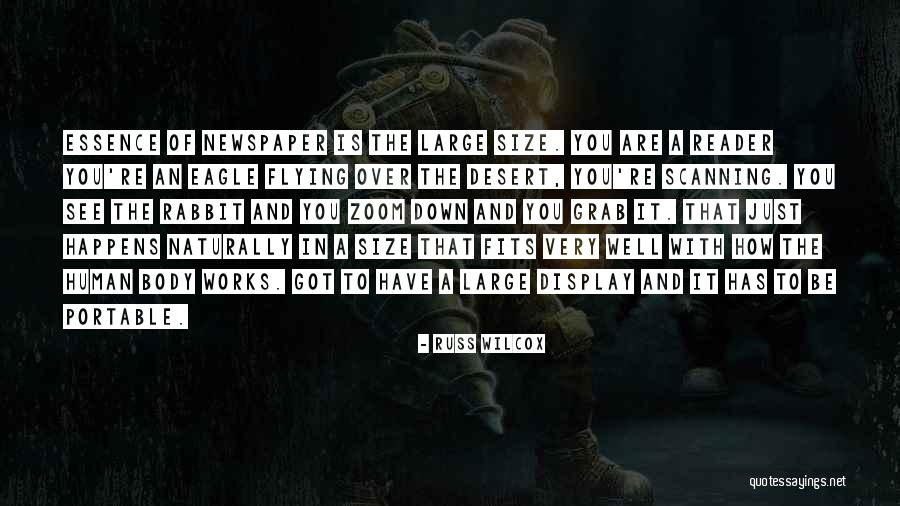 Essence of newspaper is the large size. You are a reader you're an eagle flying over the desert, you're scanning. You see the rabbit and you zoom down and you grab it. That just happens naturally in a size that fits very well with how the human body works. Got to have a large display and it has to be portable. — Russ Wilcox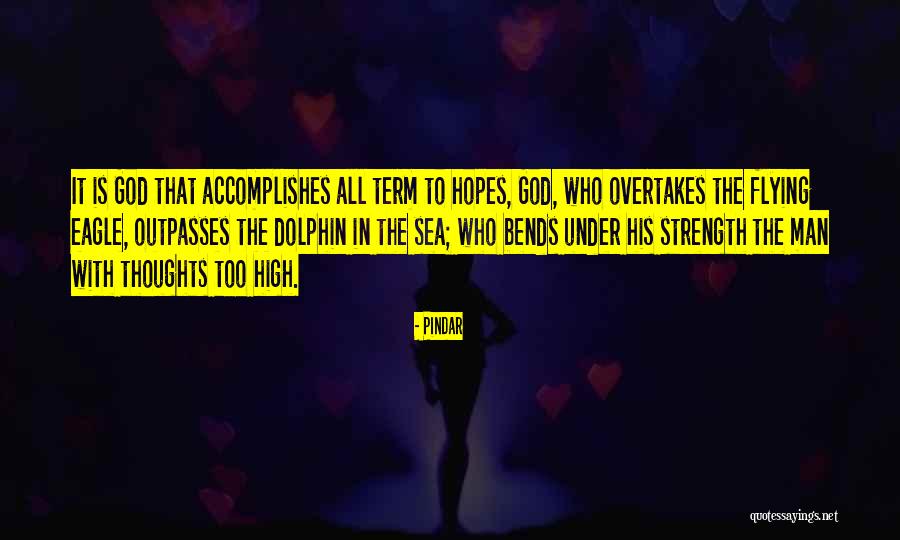 It is God that accomplishes all term to hopes, God, who overtakes the flying eagle, outpasses the dolphin in the sea; who bends under his strength the man with thoughts too high. — Pindar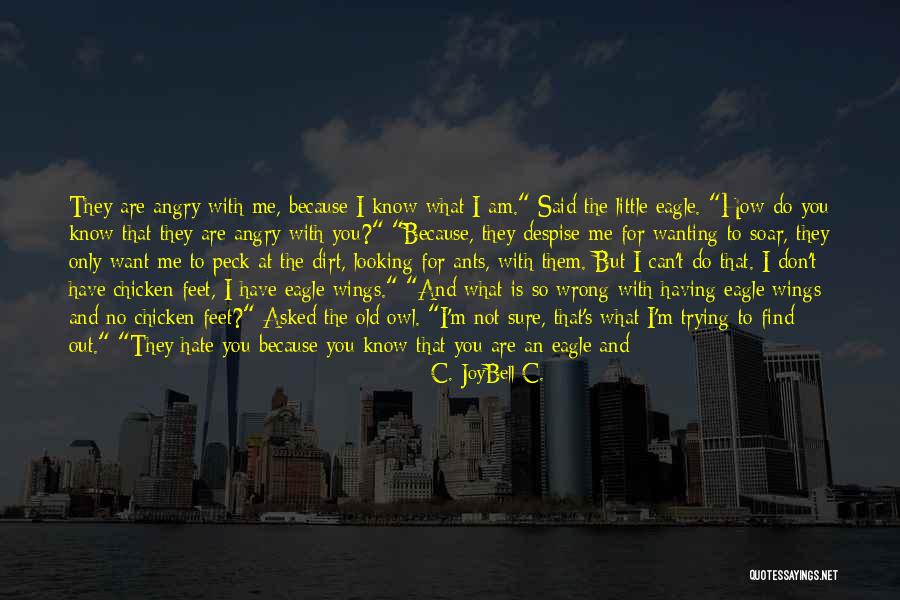 They are angry with me, because I know what I am." Said the little eagle. "How do you know that they are angry with you?" "Because, they despise me for wanting to soar, they only want me to peck at the dirt, looking for ants, with them. But I can't do that. I don't have chicken feet, I have eagle wings." "And what is so wrong with having eagle wings and no chicken feet?" Asked the old owl. "I'm not sure, that's what I'm trying to find out." "They hate you because you know that you are an eagle and they want you to think you are a chicken so that you will peck at the ground looking for ants and worms, so that you will never know that you are an eagle and always think yourself a chicken. Let them hate you, they will always be chickens, and you will always be an eagle. You must fly. You must soar." Said the old owl. — C. JoyBell C.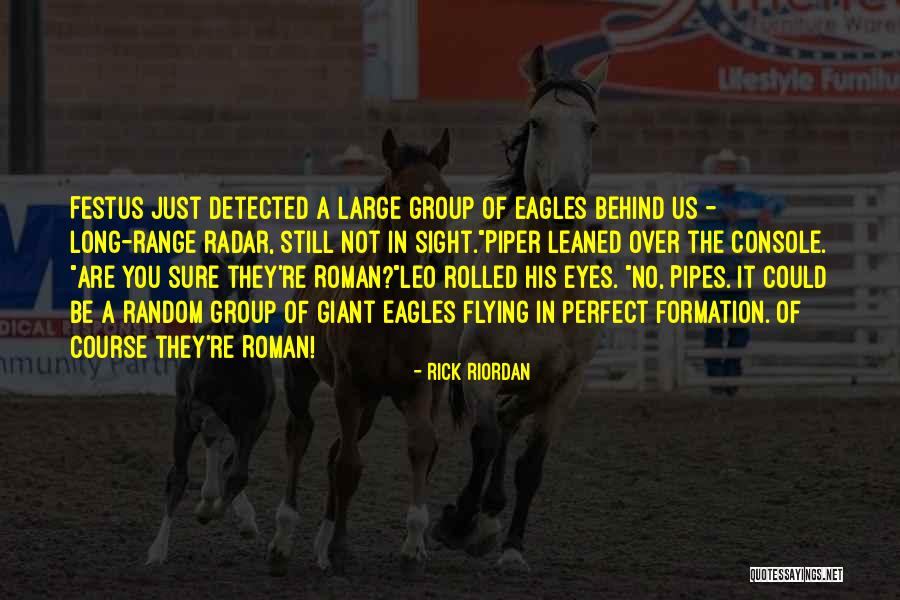 Festus just detected a large group of eagles behind us - long-range radar, still not in sight."
Piper leaned over the console. "Are you sure they're Roman?"
Leo rolled his eyes. "No, Pipes. It could be a random group of giant eagles flying in perfect formation. Of course they're Roman! — Rick Riordan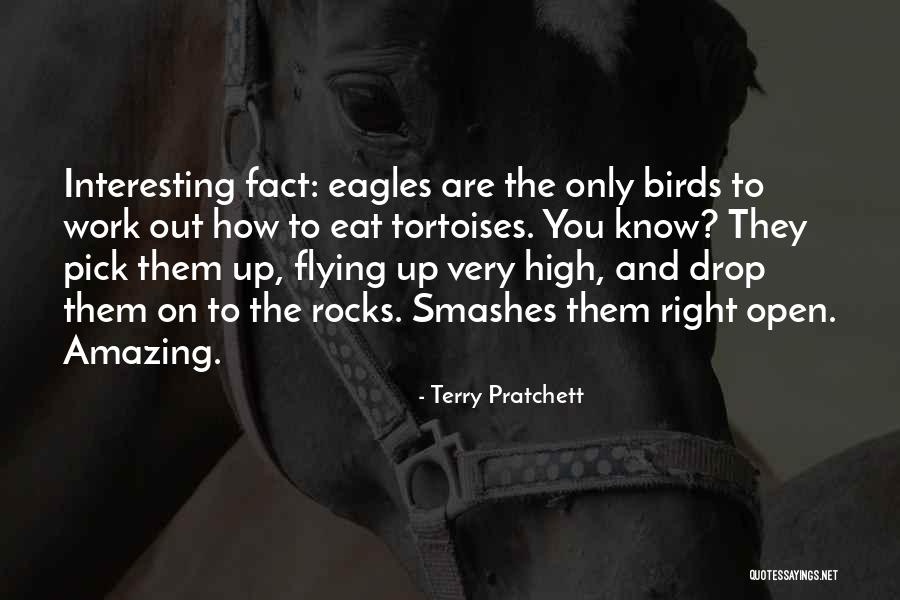 Interesting fact: eagles are the only birds to work out how to eat tortoises. You know? They pick them up, flying up very high, and drop them on to the rocks. Smashes them right open. Amazing. — Terry Pratchett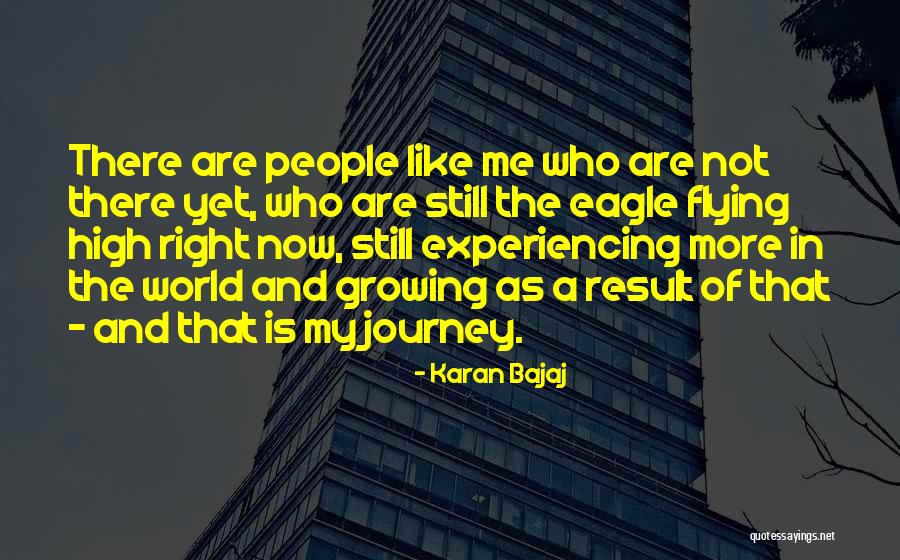 There are people like me who are not there yet, who are still the eagle flying high right now, still experiencing more in the world and growing as a result of that - and that is my journey. — Karan Bajaj