Feeling Reflective Quotes & Sayings
Enjoy reading and share 7 famous quotes about Feeling Reflective with everyone.
Top Feeling Reflective Quotes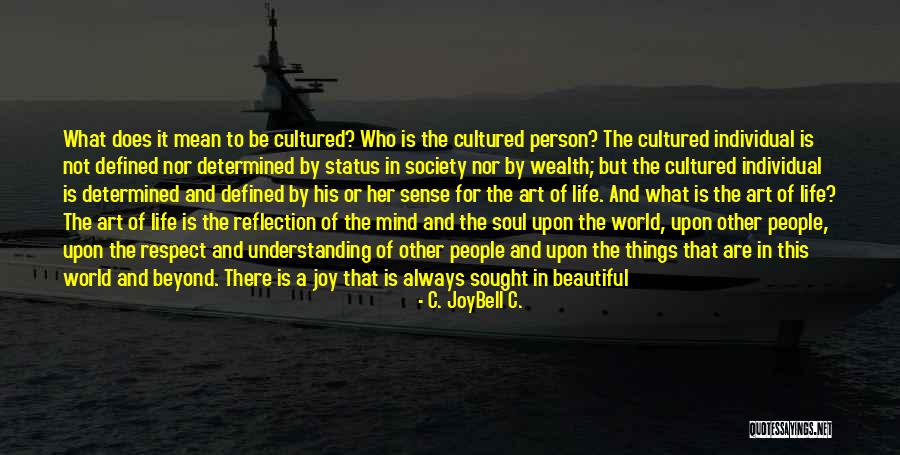 What does it mean to be cultured? Who is the cultured person? The cultured individual is not defined nor determined by status in society nor by wealth; but the cultured individual is determined and defined by his or her sense for the art of life. And what is the art of life? The art of life is the reflection of the mind and the soul upon the world, upon other people, upon the respect and understanding of other people and upon the things that are in this world and beyond. There is a joy that is always sought in beautiful things. Being cultured is being conscious, reflective, understanding, feeling, aware. Knowing how to feel, to listen, to understand. A desire to find or to create joy in many things - that is the art of life. And these things define a cultured person. — C. JoyBell C.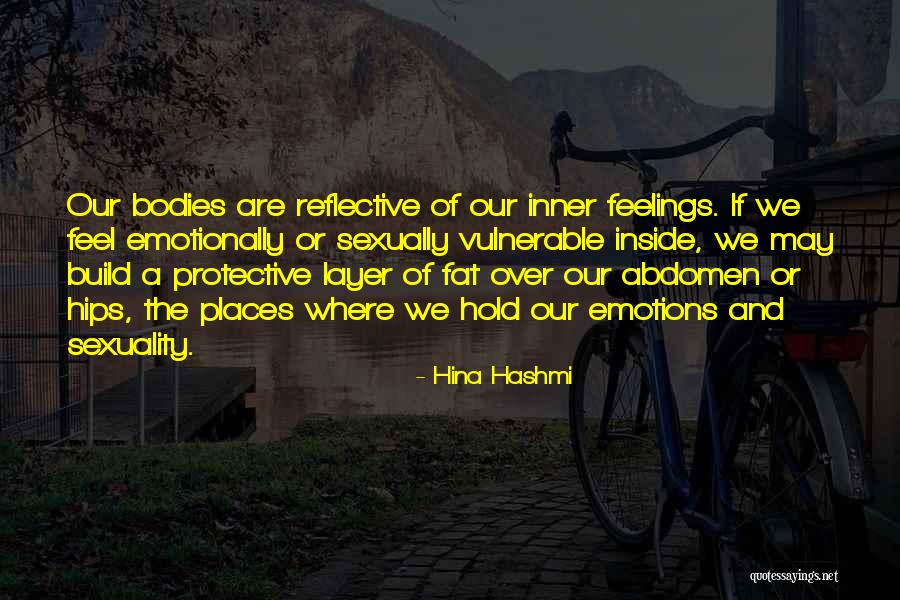 Our bodies are reflective of our inner feelings. If we feel emotionally or sexually vulnerable inside, we may build a protective layer of fat over our abdomen or hips, the places where we hold our emotions and sexuality. — Hina Hashmi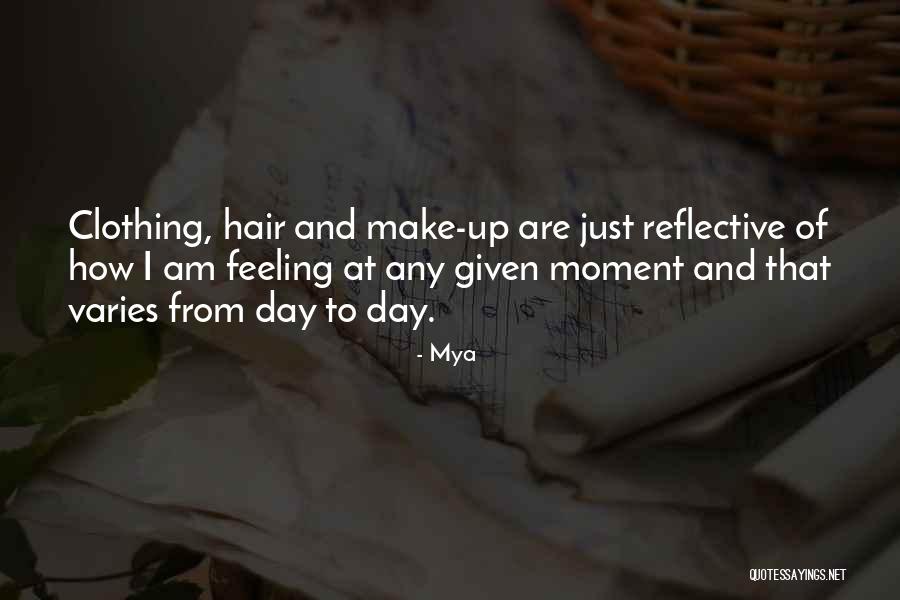 Clothing, hair and make-up are just reflective of how I am feeling at any given moment and that varies from day to day. — Mya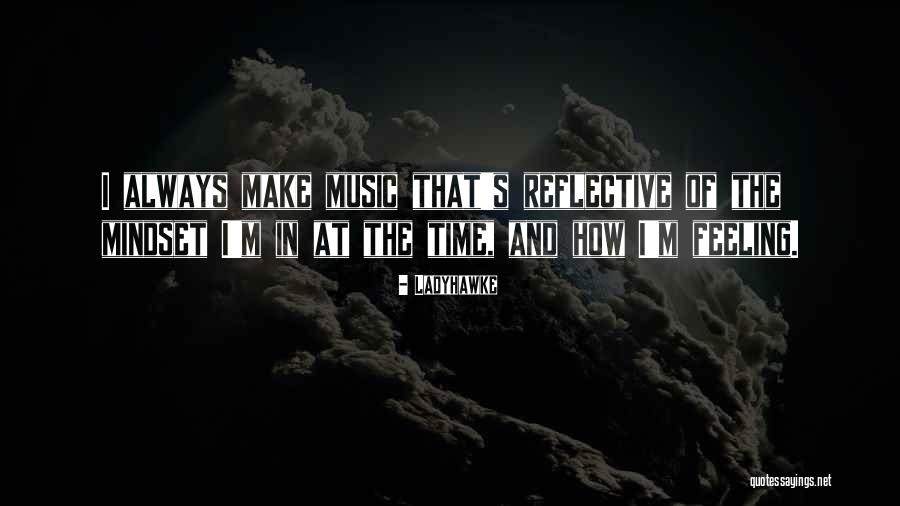 I always make music that's reflective of the mindset I'm in at the time, and how I'm feeling. — Ladyhawke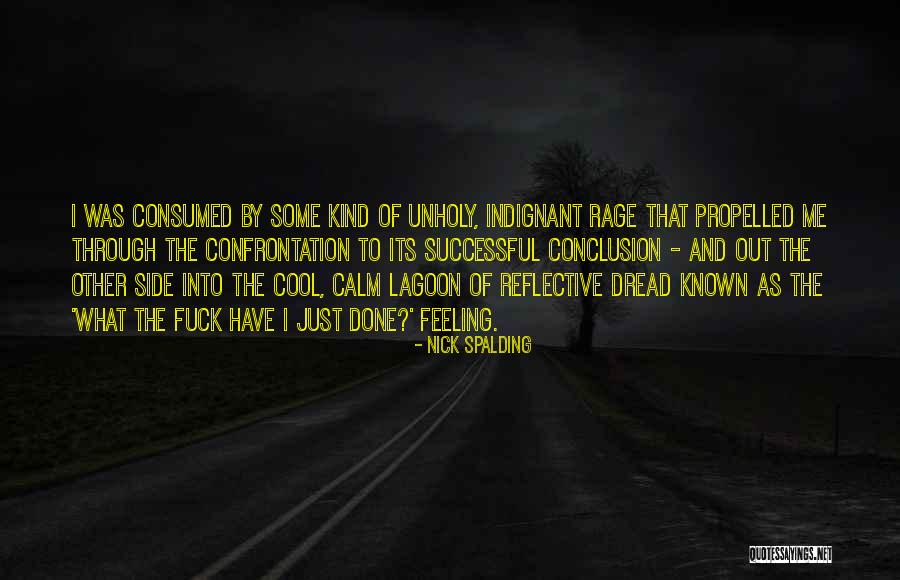 I was consumed by some kind of unholy, indignant rage that propelled me through the confrontation to its successful conclusion - and out the other side into the cool, calm lagoon of reflective dread known as the 'what the fuck have I just done?' feeling. — Nick Spalding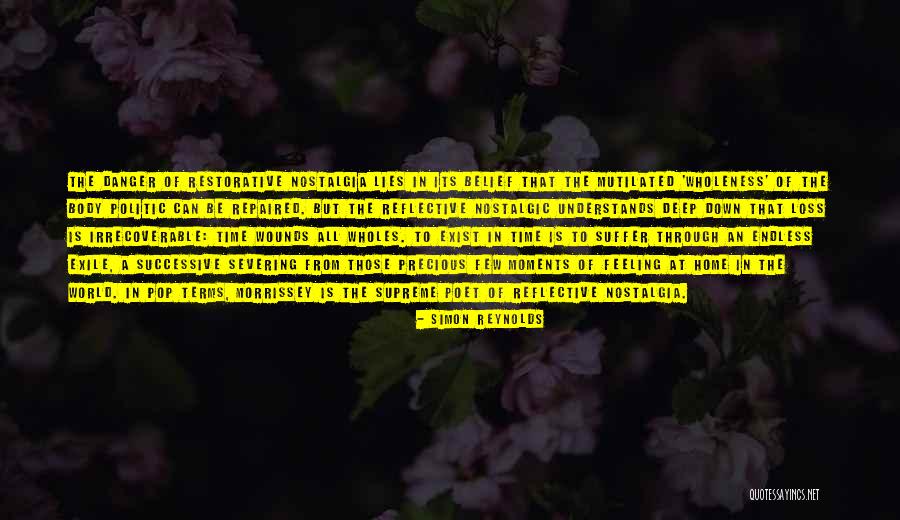 The danger of restorative nostalgia lies in its belief that the mutilated 'wholeness' of the body politic can be repaired. But the reflective nostalgic understands deep down that loss is irrecoverable: Time wounds all wholes. To exist in Time is to suffer through an endless exile, a successive severing from those precious few moments of feeling at home in the world. In pop terms, Morrissey is the supreme poet of reflective nostalgia. — Simon Reynolds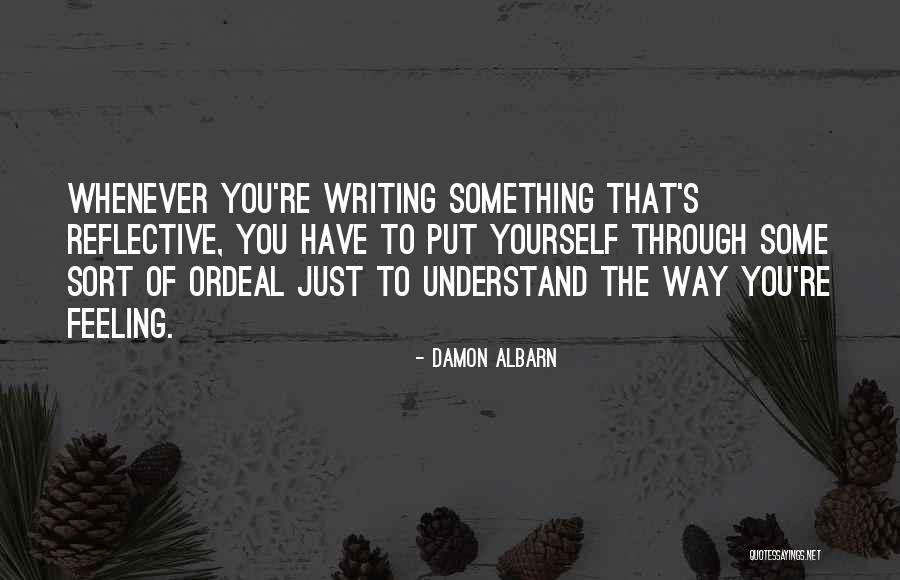 Whenever you're writing something that's reflective, you have to put yourself through some sort of ordeal just to understand the way you're feeling. — Damon Albarn