Quotes & Sayings About Emerging Technologies
Enjoy reading and share 11 famous quotes about Emerging Technologies with everyone.
Top Emerging Technologies Quotes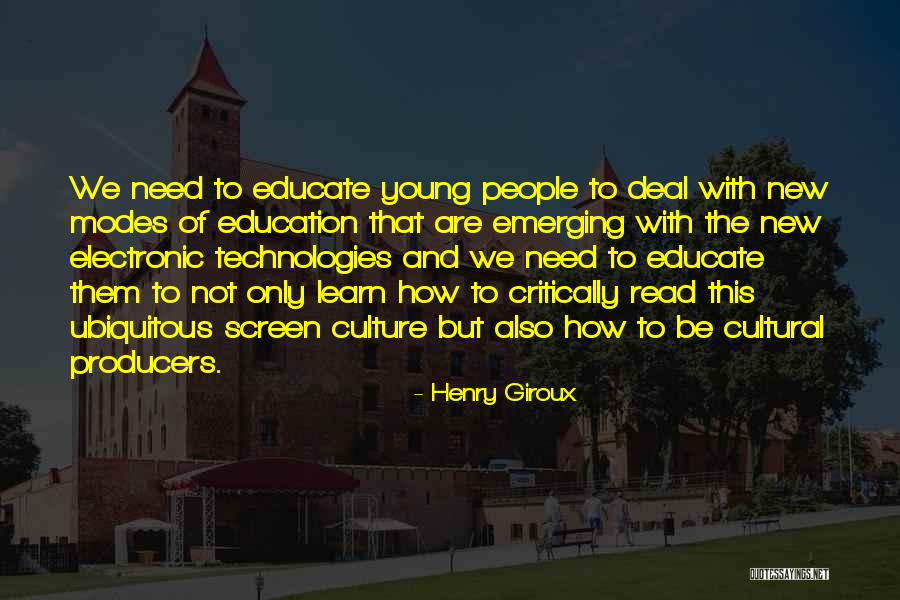 We need to educate young people to deal with new modes of education that are emerging with the new electronic technologies and we need to educate them to not only learn how to critically read this ubiquitous screen culture but also how to be cultural producers. — Henry Giroux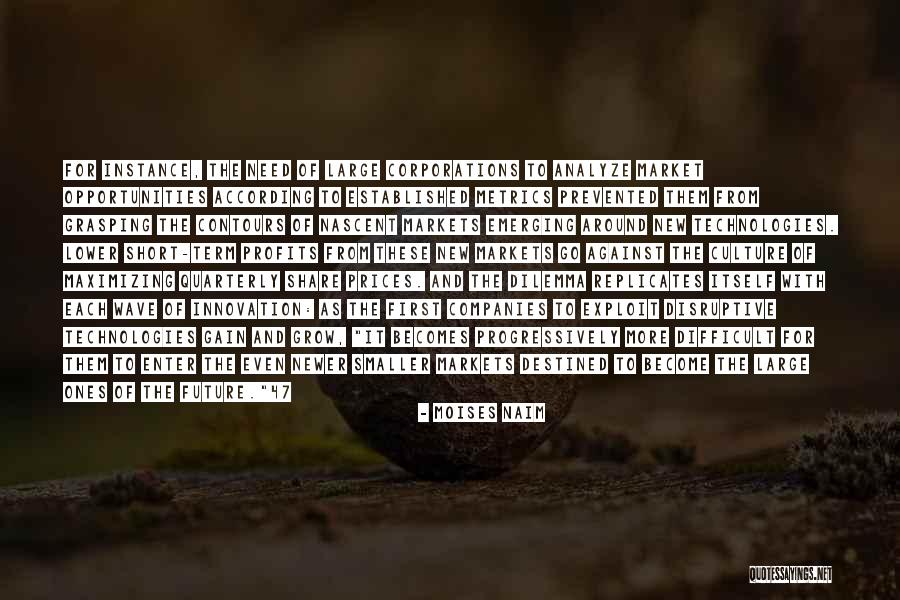 For instance, the need of large corporations to analyze market opportunities according to established metrics prevented them from grasping the contours of nascent markets emerging around new technologies. Lower short-term profits from these new markets go against the culture of maximizing quarterly share prices. And the dilemma replicates itself with each wave of innovation: as the first companies to exploit disruptive technologies gain and grow, "it becomes progressively more difficult for them to enter the even newer smaller markets destined to become the large ones of the future."47 — Moises Naim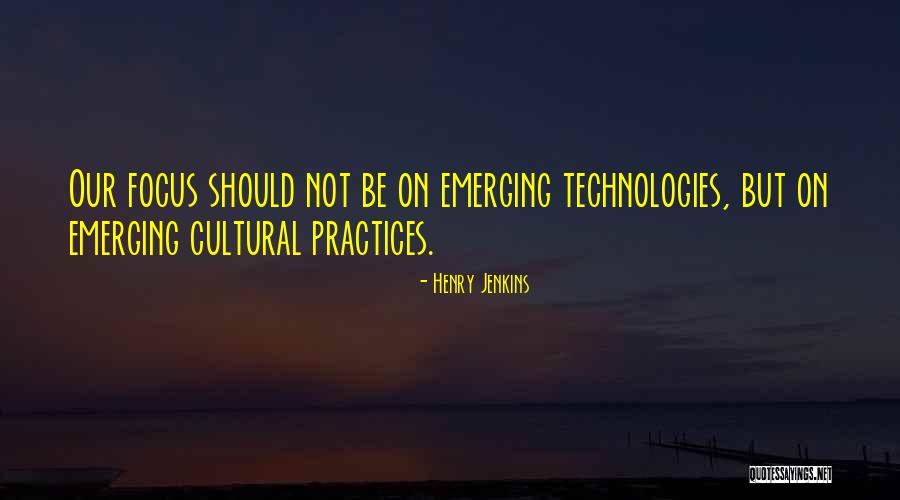 Our focus should not be on emerging technologies, but on emerging cultural practices. — Henry Jenkins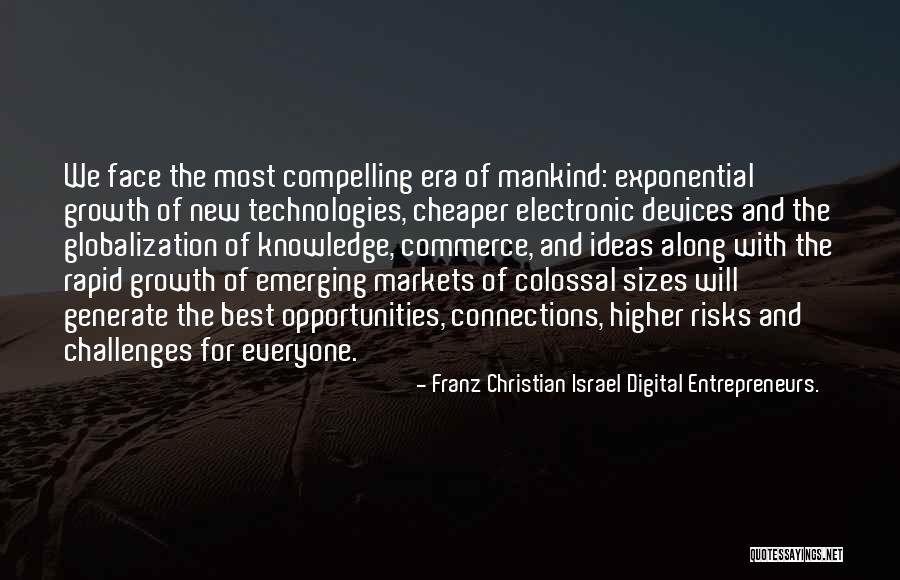 We face the most compelling era of mankind: exponential growth of new technologies, cheaper electronic devices and the globalization of knowledge, commerce, and ideas along with the rapid growth of emerging markets of colossal sizes will generate the best opportunities, connections, higher risks and challenges for everyone. — Franz Christian Israel Digital Entrepreneurs.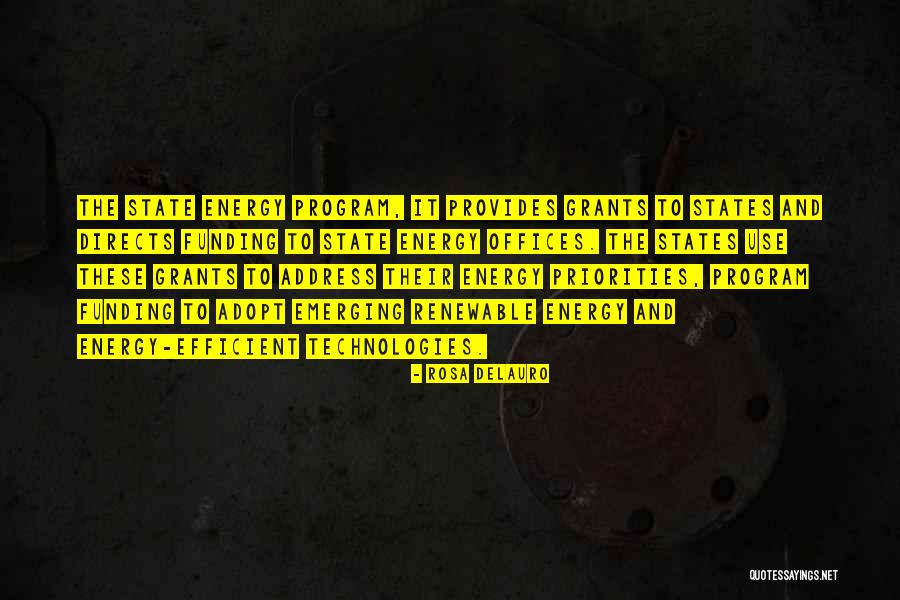 The State Energy Program, it provides grants to States and directs funding to State energy offices. The States use these grants to address their energy priorities, program funding to adopt emerging renewable energy and energy-efficient technologies. — Rosa DeLauro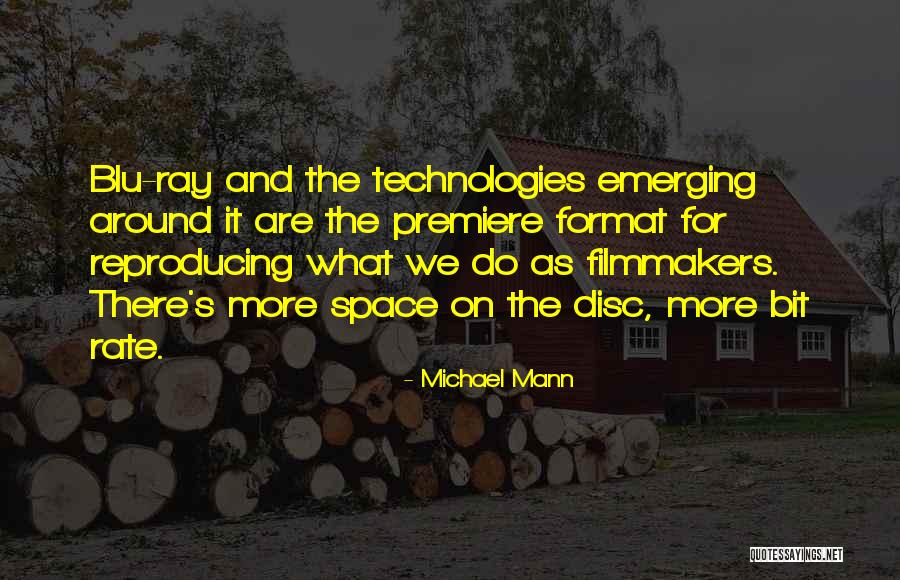 Blu-ray and the technologies emerging around it are the premiere format for reproducing what we do as filmmakers. There's more space on the disc, more bit rate. — Michael Mann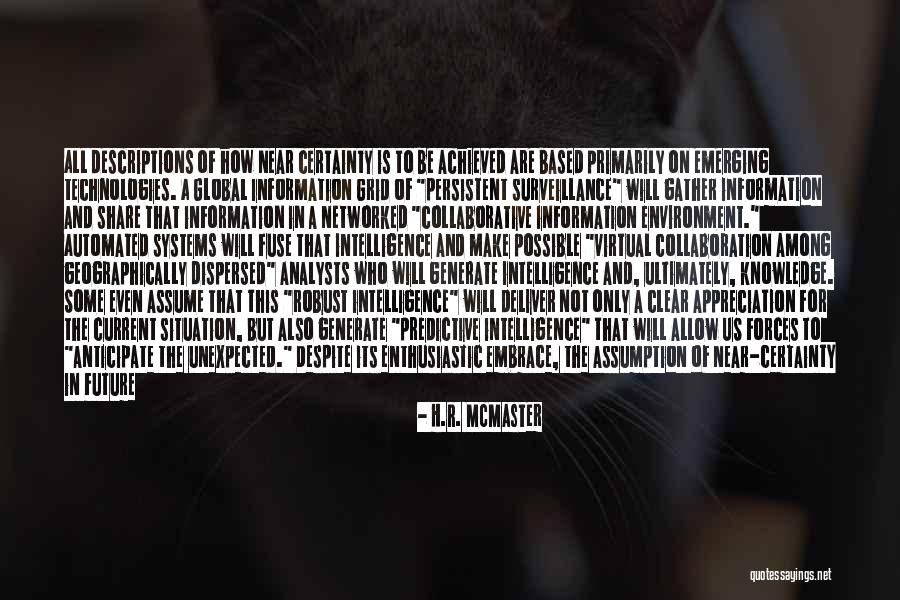 All descriptions of how near certainty is to be achieved are based primarily on emerging technologies. A Global Information Grid of "persistent surveillance" will gather information and share that information in a networked "collaborative information environment." Automated systems will fuse that intelligence and make possible "virtual collaboration among geographically dispersed" analysts who will generate intelligence and, ultimately, knowledge. Some even assume that this "robust intelligence" will deliver not only a clear appreciation for the current situation, but also generate "predictive intelligence" that will allow US forces to "anticipate the unexpected." Despite its enthusiastic embrace, the assumption of near-certainty in future war is a dangerous fallacy. — H.R. McMaster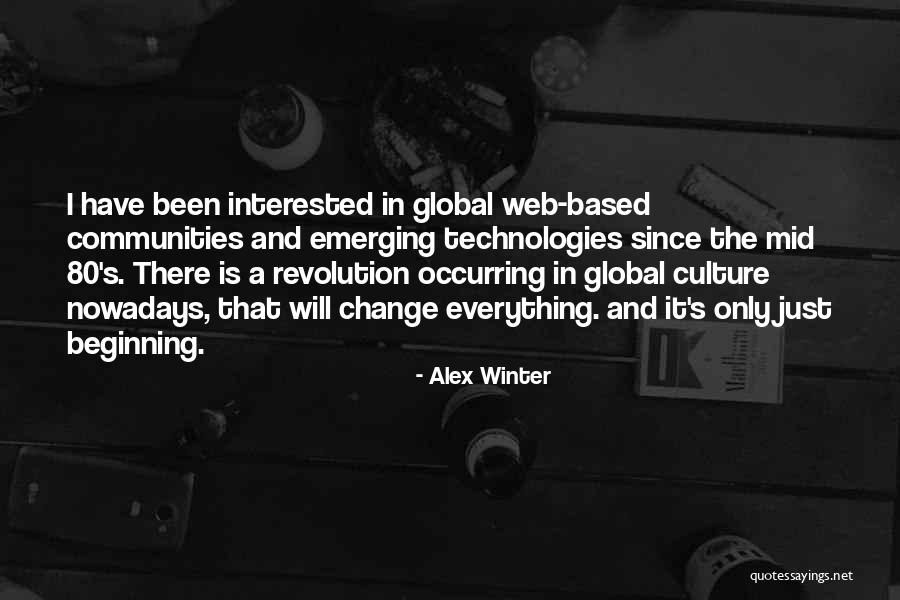 I have been interested in global web-based communities and emerging technologies since the mid 80's. There is a revolution occurring in global culture nowadays, that will change everything. and it's only just beginning. — Alex Winter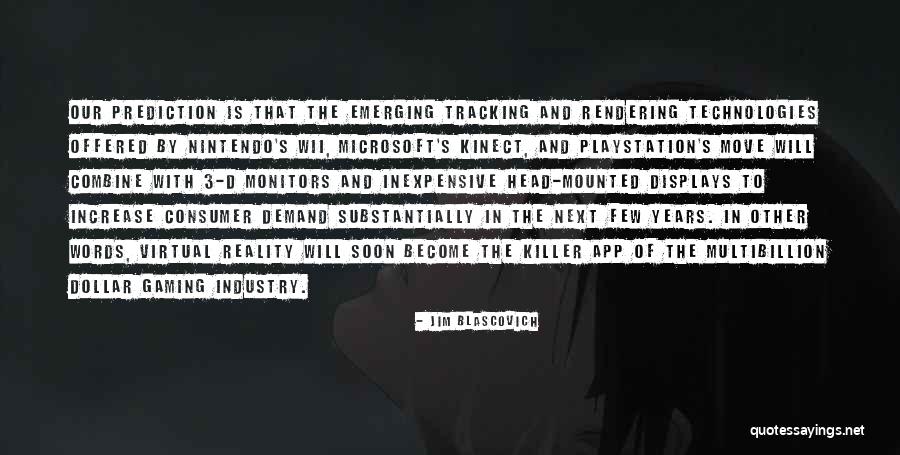 Our prediction is that the emerging tracking and rendering technologies offered by Nintendo's Wii, Microsoft's Kinect, and PlayStation's Move will combine with 3-D monitors and inexpensive head-mounted displays to increase consumer demand substantially in the next few years. In other words, virtual reality will soon become the killer app of the multibillion dollar gaming industry. — Jim Blascovich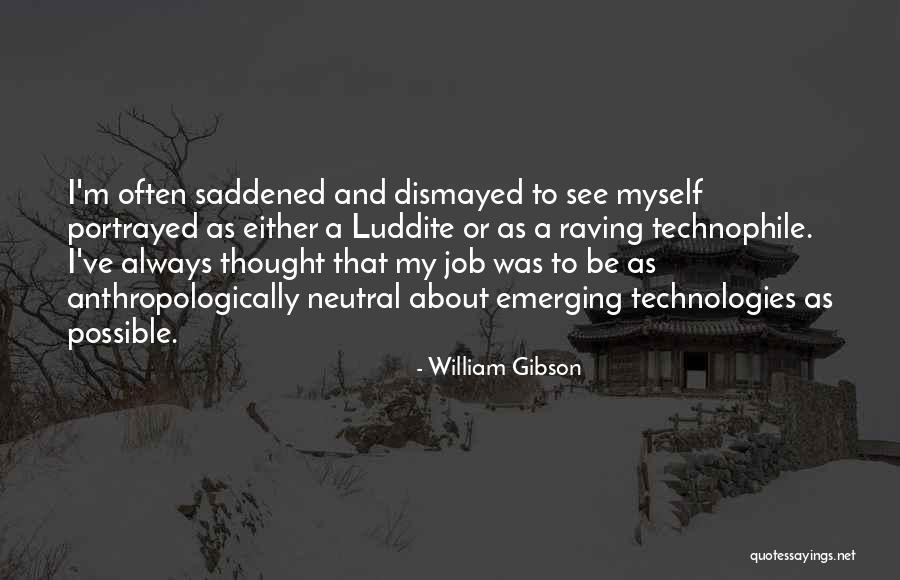 I'm often saddened and dismayed to see myself portrayed as either a Luddite or as a raving technophile. I've always thought that my job was to be as anthropologically neutral about emerging technologies as possible. — William Gibson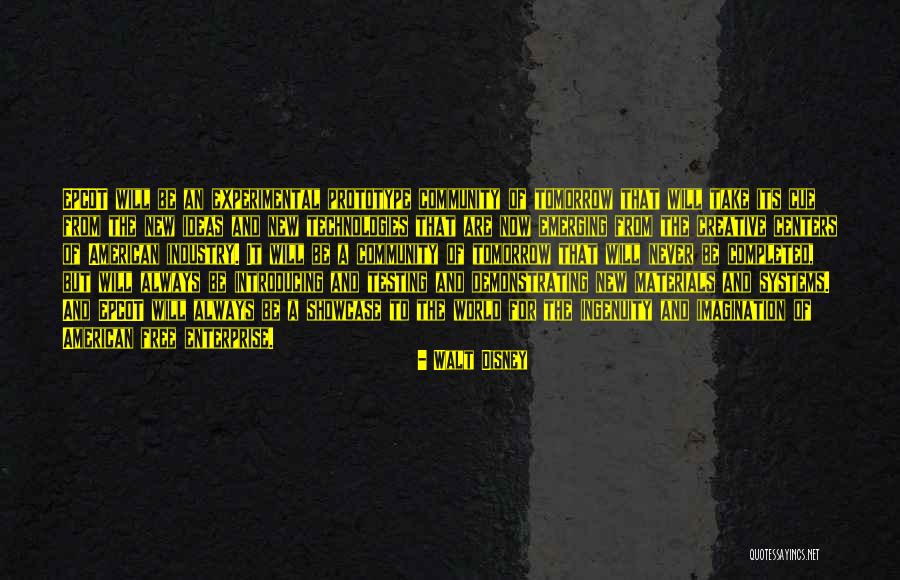 EPCOT will be an experimental prototype community of tomorrow that will take its cue from the new ideas and new technologies that are now emerging from the creative centers of American industry. It will be a community of tomorrow that will never be completed, but will always be introducing and testing and demonstrating new materials and systems. And EPCOT will always be a showcase to the world for the ingenuity and imagination of American free enterprise. — Walt Disney