Do Or Die Motivational Quotes & Sayings
Enjoy reading and share 32 famous quotes about Do Or Die Motivational with everyone.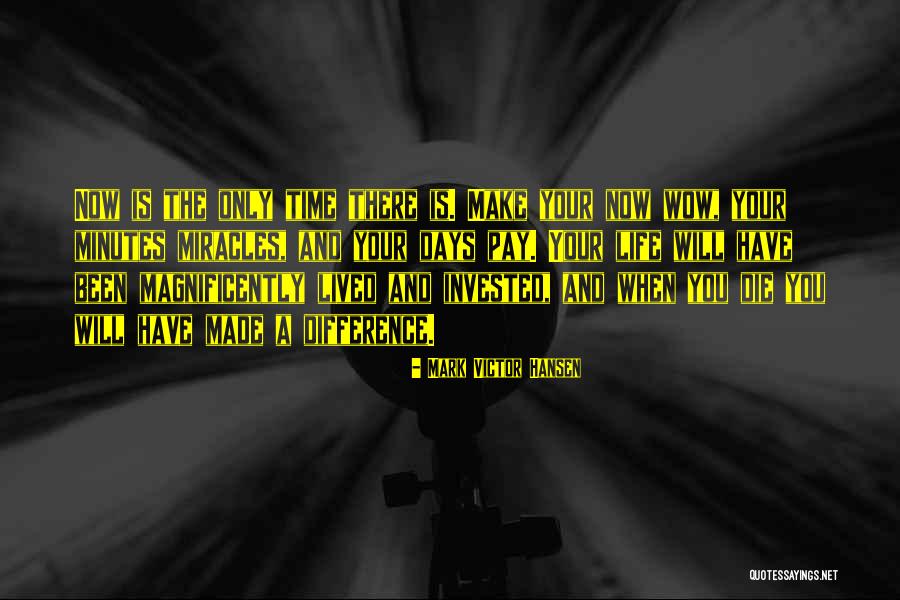 Now is the only time there is. Make your now wow, your minutes miracles, and your days pay. Your life will have been magnificently lived and invested, and when you die you will have made a difference. — Mark Victor Hansen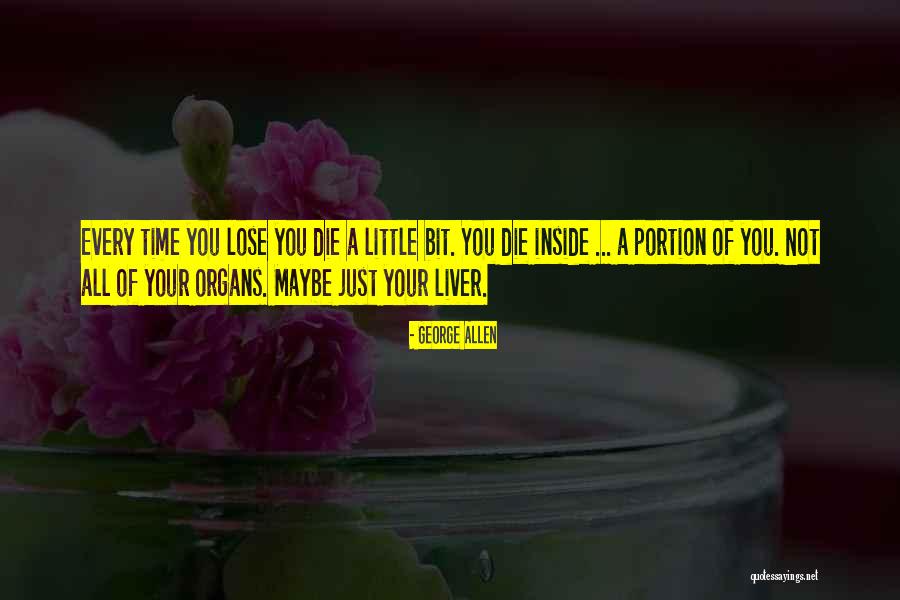 Every time you lose you die a little bit. You die inside ... a portion of you. Not all of your organs. Maybe just your liver. — George Allen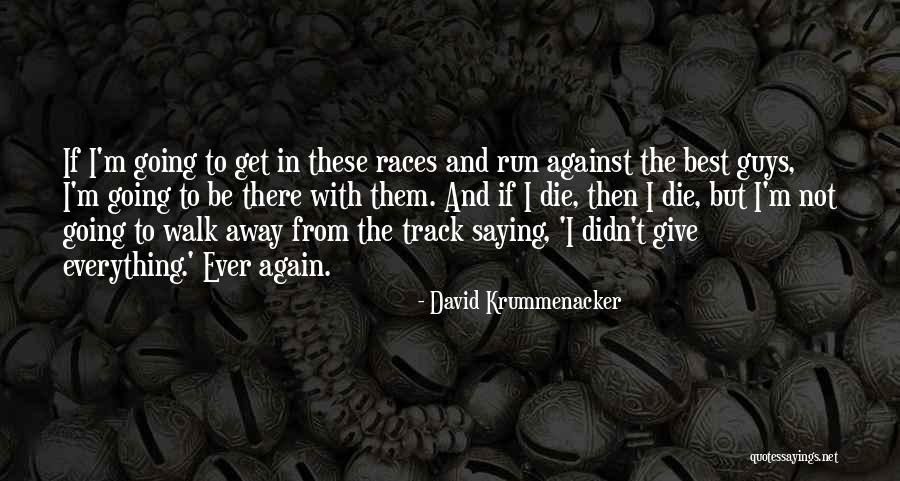 If I'm going to get in these races and run against the best guys, I'm going to be there with them. And if I die, then I die, but I'm not going to walk away from the track saying, 'I didn't give everything.' Ever again. — David Krummenacker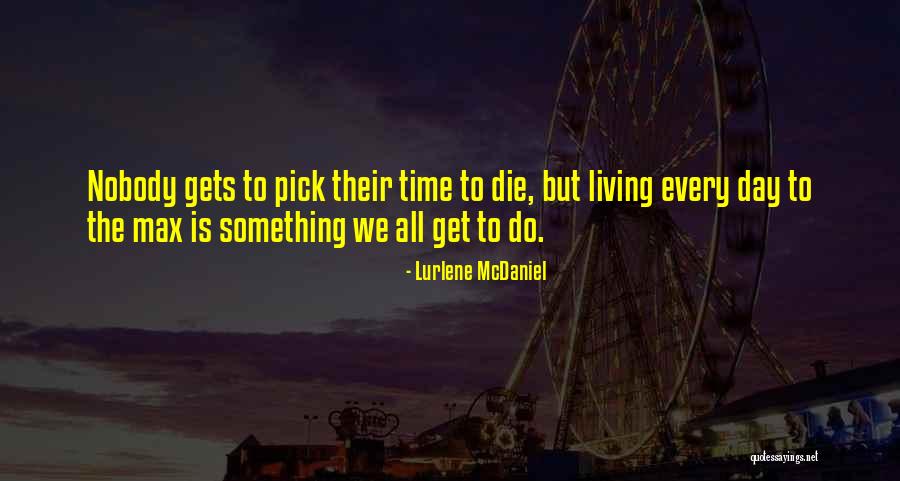 Nobody gets to pick their time to die, but living every day to the max is something we all get to do. — Lurlene McDaniel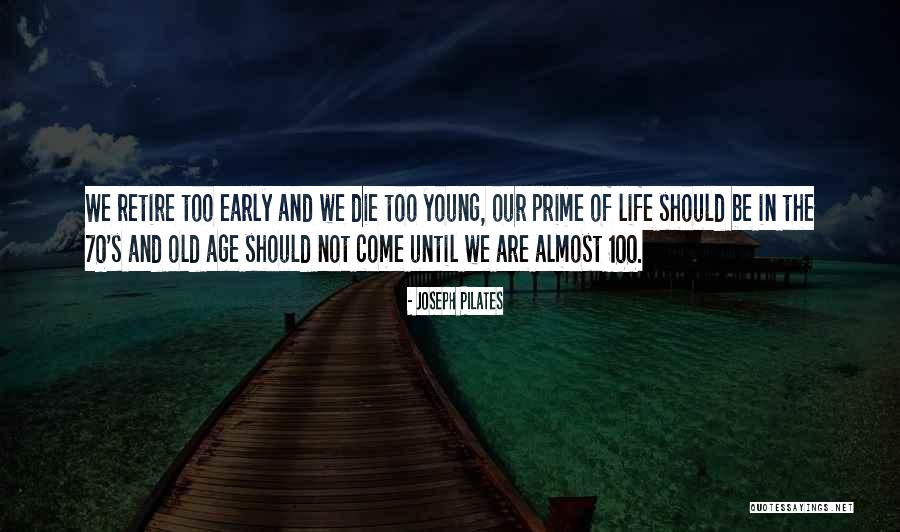 We retire too early and we die too young, our prime of life should be in the 70's and old age should not come until we are almost 100. — Joseph Pilates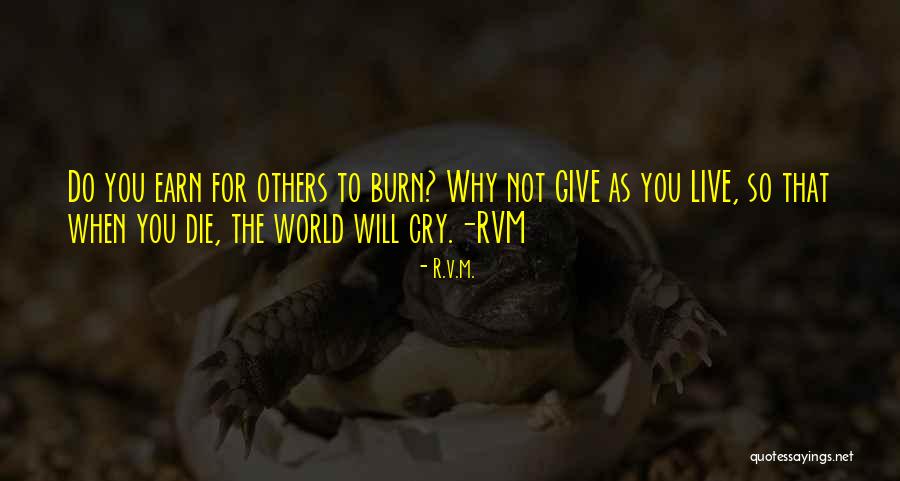 Do you earn for others to burn? Why not GIVE as you LIVE, so that when you die, the world will cry.-RVM — R.v.m.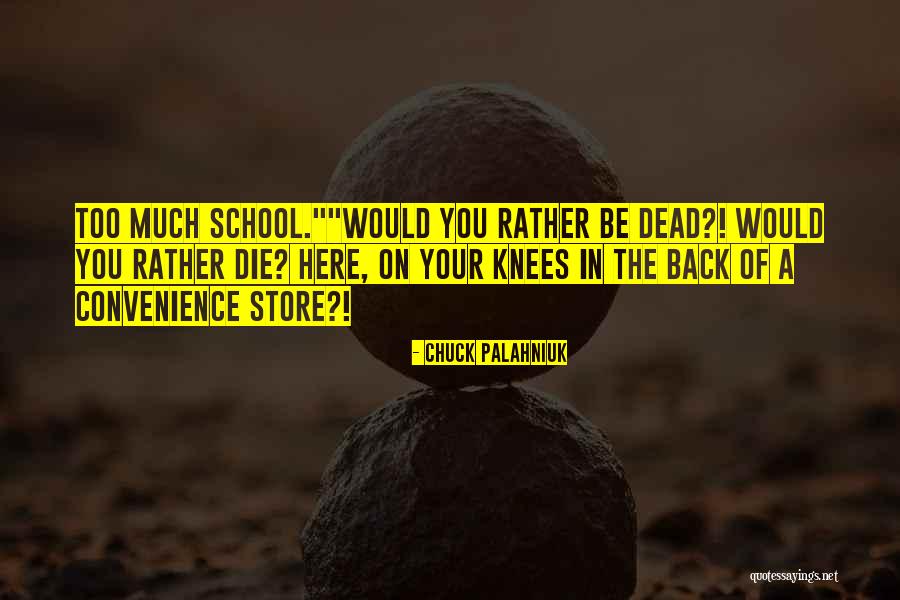 Too much school."
"Would you rather be dead?! Would you rather die? Here, on your knees in the back of a convenience store?! — Chuck Palahniuk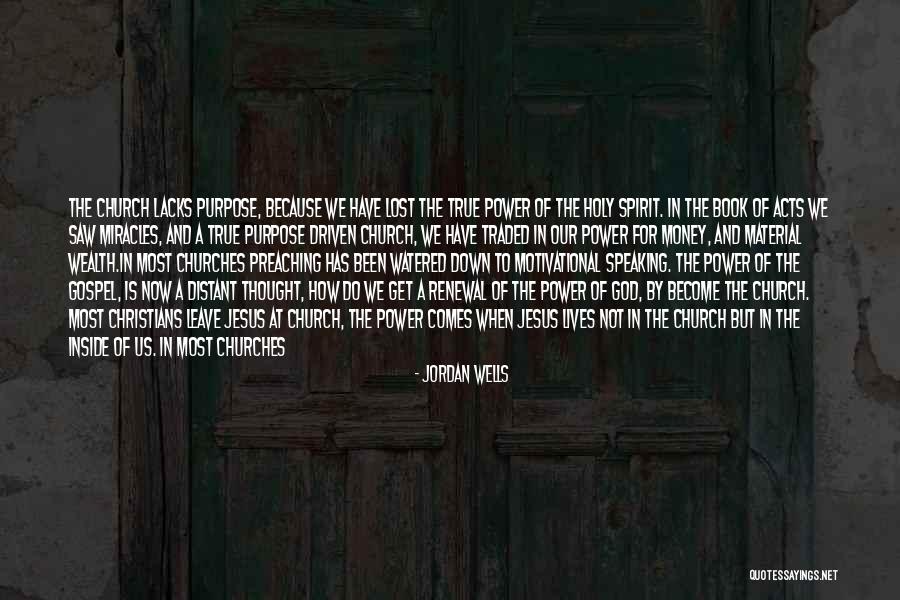 The church lacks purpose, because we have lost the true power of the Holy Spirit. In the book of acts we saw miracles, and a true purpose driven church, we have traded in our power for money, and material wealth.In most churches preaching has been watered down to motivational speaking. The power of the gospel, is now a distant thought, how do we get a renewal of the power of God, by become the church. Most Christians leave Jesus at church, the power comes when Jesus lives not in the church but in the inside of us. In most churches preaching is being heard, that says God no longer does miracles. But I believe that the greatest miracle of the early Church was there power to live, and die for God. — Jordan Wells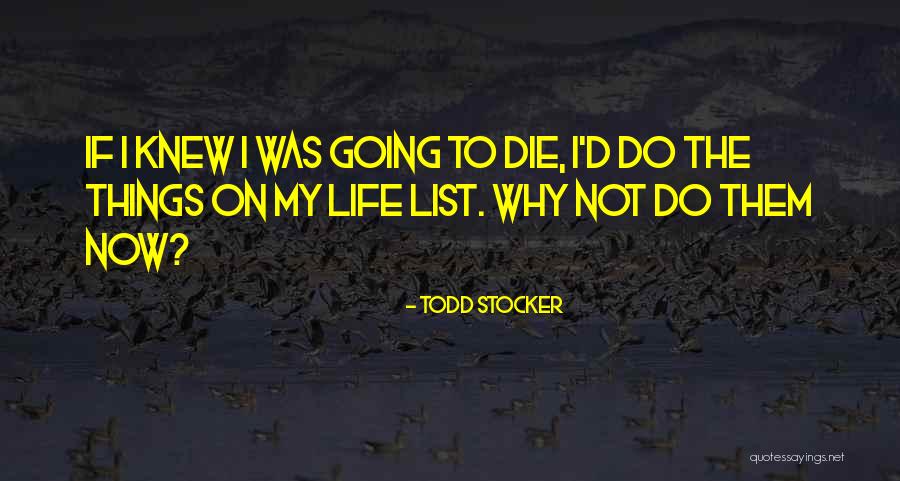 If I knew I was going to die, I'd do the things on my life list. Why not do them now? — Todd Stocker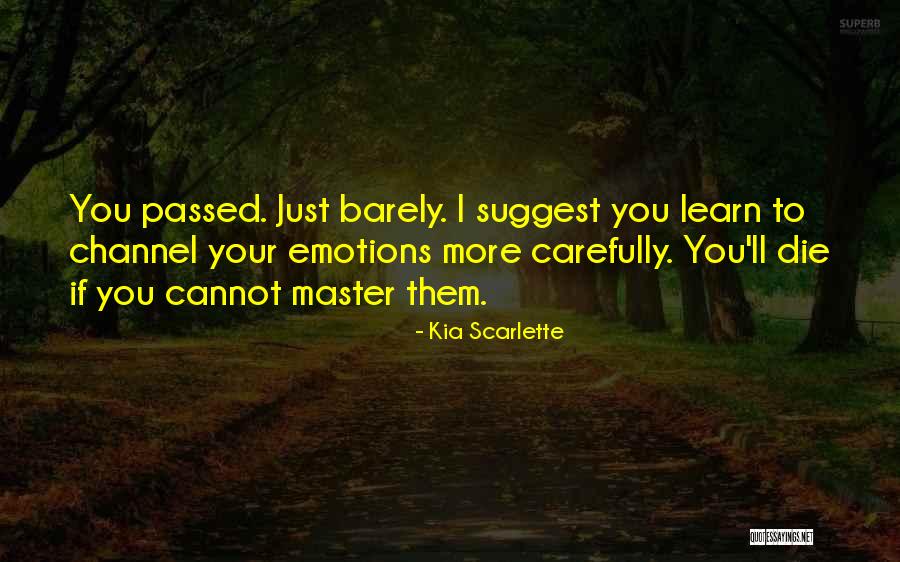 You passed. Just barely. I suggest you learn to channel your emotions more carefully. You'll die if you cannot master them. — Kia Scarlette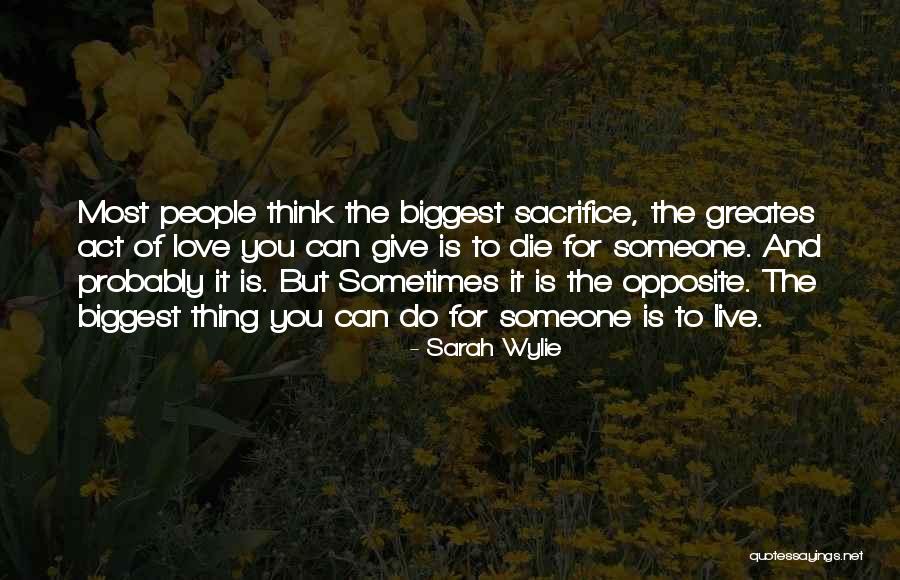 Most people think the biggest sacrifice, the greates act of love you can give is to die for someone. And probably it is. But Sometimes it is the opposite. The biggest thing you can do for someone is to live. — Sarah Wylie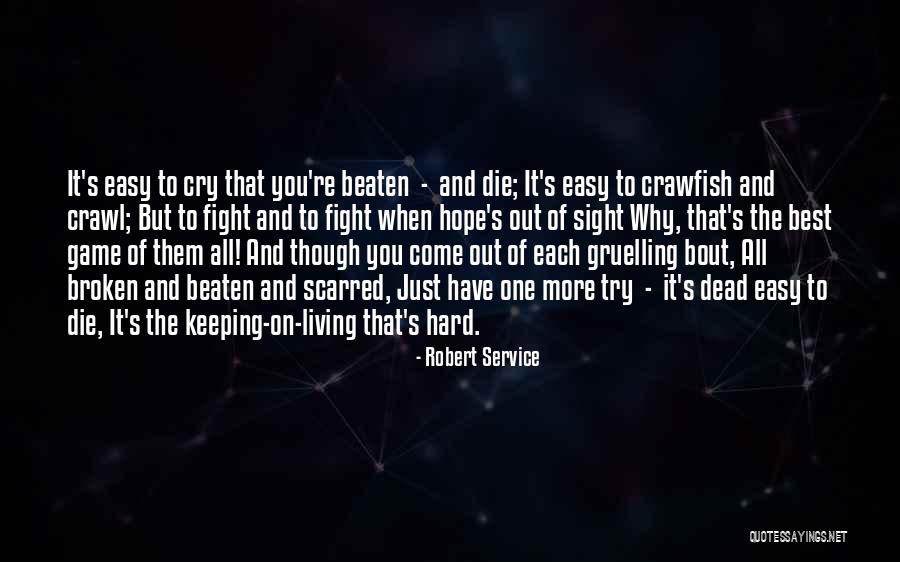 It's easy to cry that you're beaten - and die;
It's easy to crawfish and crawl;
But to fight and to fight when hope's out of sight
Why, that's the best game of them all!
And though you come out of each gruelling bout,
All broken and beaten and scarred,
Just have one more try - it's dead easy to die,
It's the keeping-on-living that's hard. — Robert Service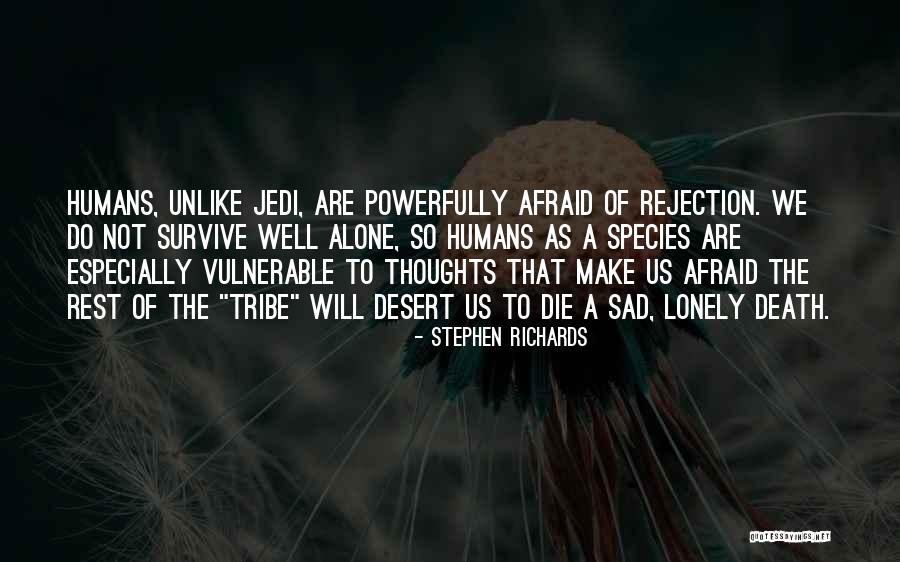 Humans, unlike Jedi, are powerfully afraid of rejection. We do not survive well alone, so humans as a species are especially vulnerable to thoughts that make us afraid the rest of the "tribe" will desert us to die a sad, lonely death. — Stephen Richards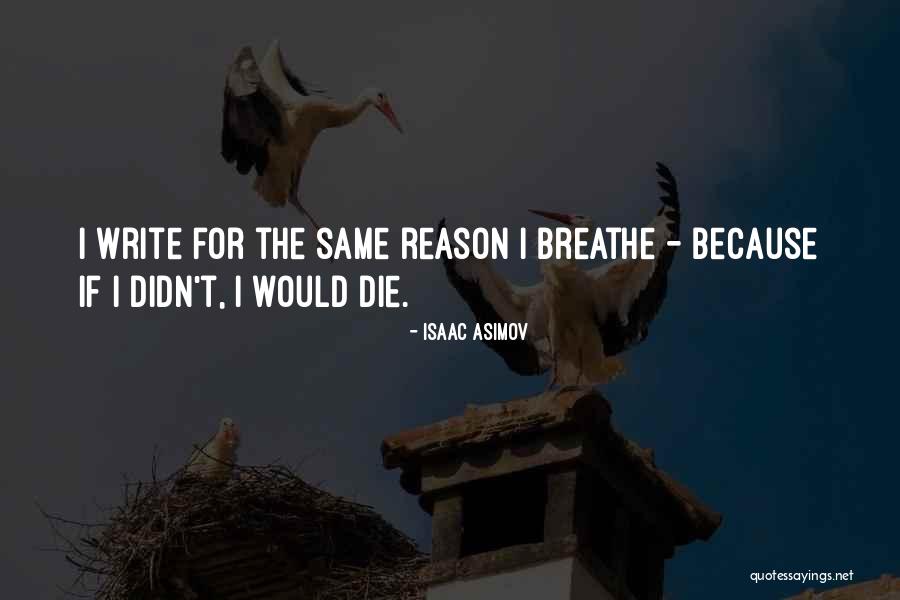 I write for the same reason I breathe - because if I didn't, I would die. — Isaac Asimov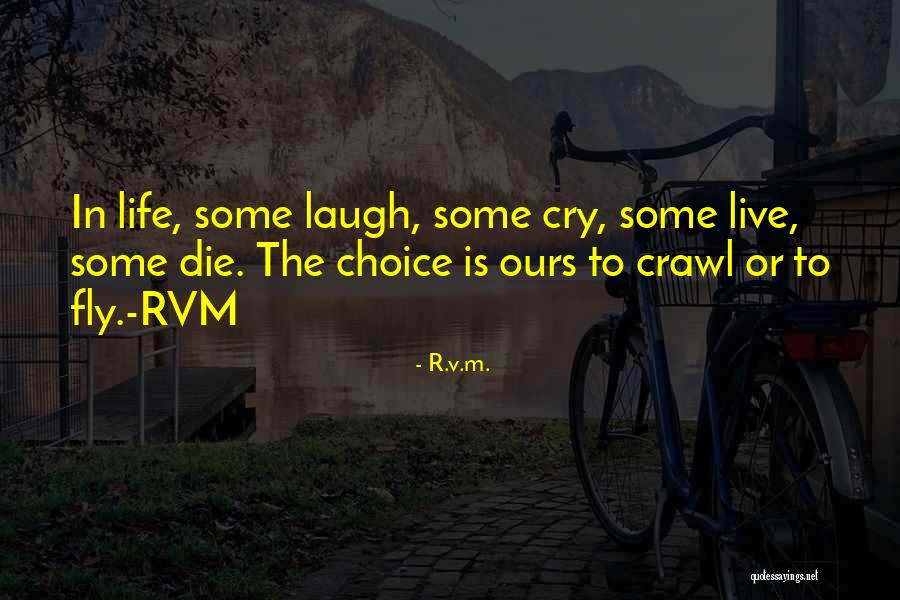 In life, some laugh, some cry, some live, some die. The choice is ours to crawl or to fly.-RVM — R.v.m.
When it's time to die, let us not discover that we have never lived. — Henry David Thoreau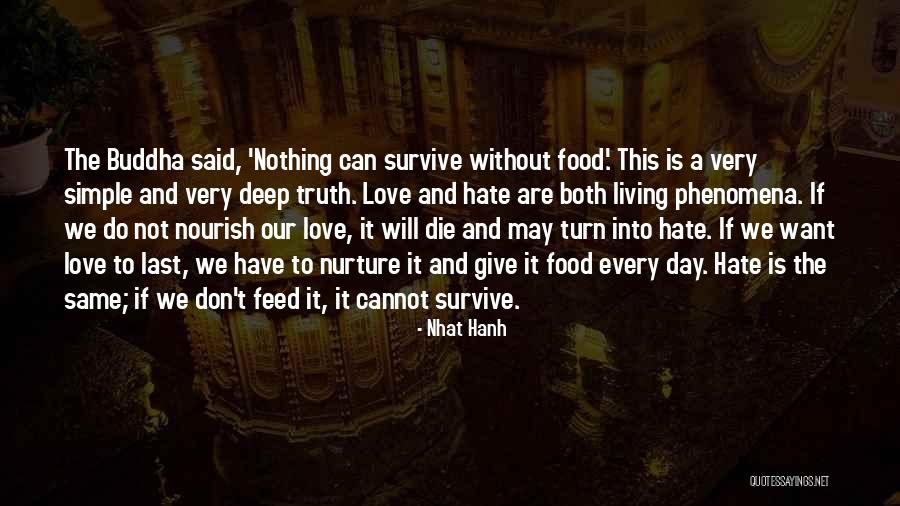 The Buddha said, 'Nothing can survive without food.' This is a very simple and very deep truth. Love and hate are both living phenomena. If we do not nourish our love, it will die and may turn into hate. If we want love to last, we have to nurture it and give it food every day. Hate is the same; if we don't feed it, it cannot survive. — Nhat Hanh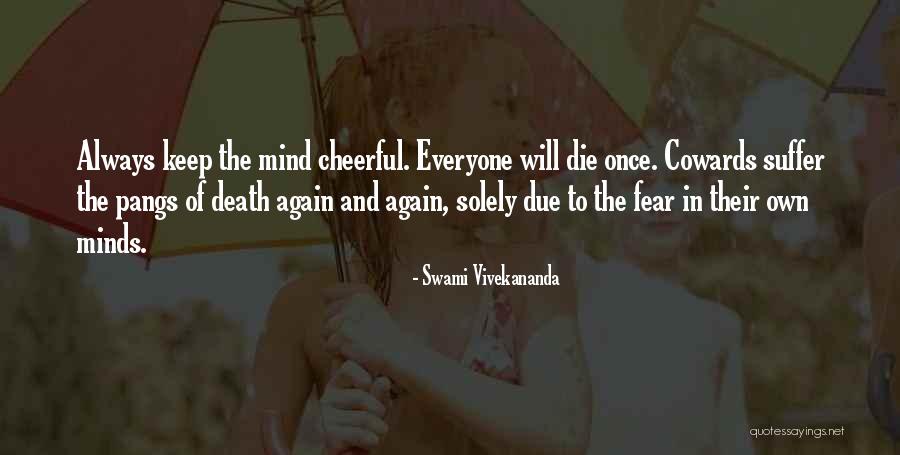 Always keep the mind cheerful. Everyone will die once. Cowards suffer the pangs of death again and again, solely due to the fear in their own minds. — Swami Vivekananda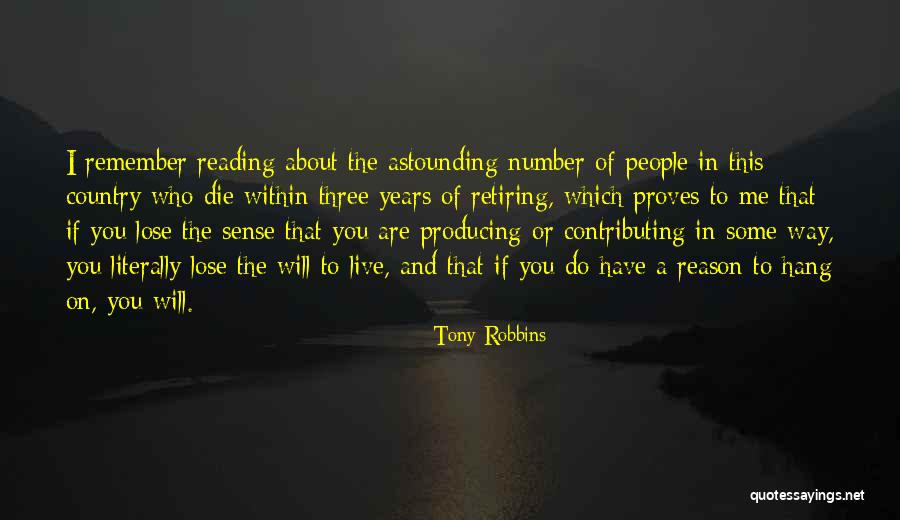 I remember reading about the astounding number of people in this country who die within three years of retiring, which proves to me that if you lose the sense that you are producing or contributing in some way, you literally lose the will to live, and that if you do have a reason to hang on, you will. — Tony Robbins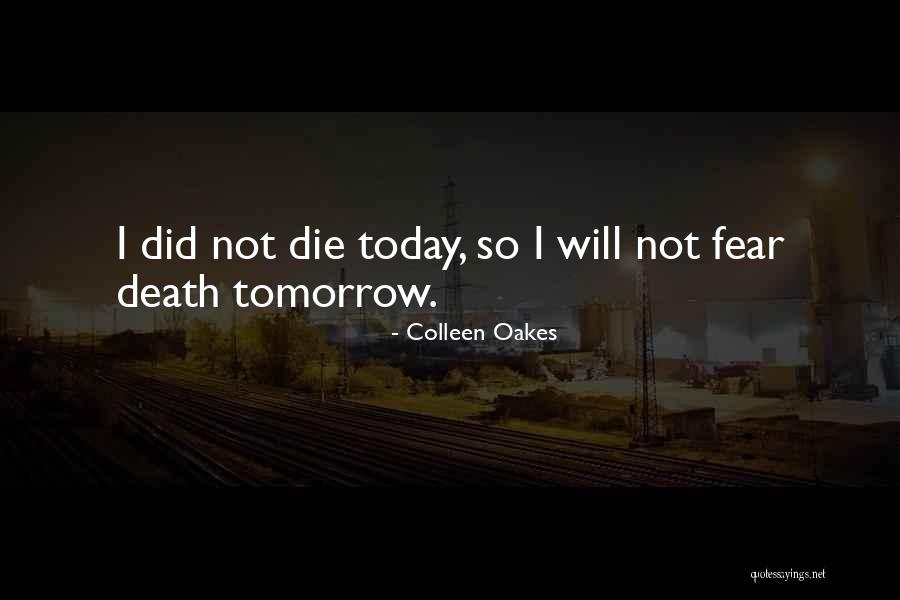 I did not die today, so I will not fear death tomorrow. — Colleen Oakes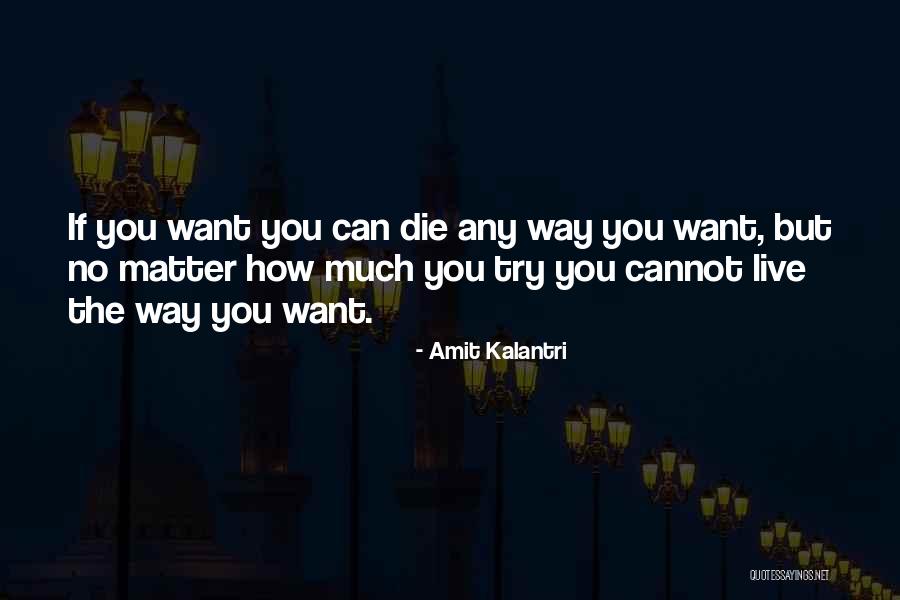 If you want you can die any way you want, but no matter how much you try you cannot live the way you want. — Amit Kalantri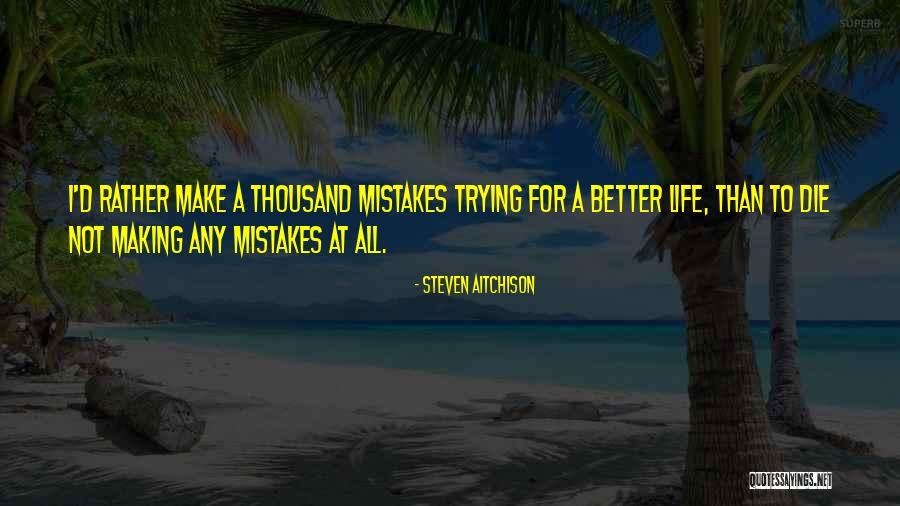 I'd rather make a thousand mistakes trying for a better life, than to die not making any mistakes at all. — Steven Aitchison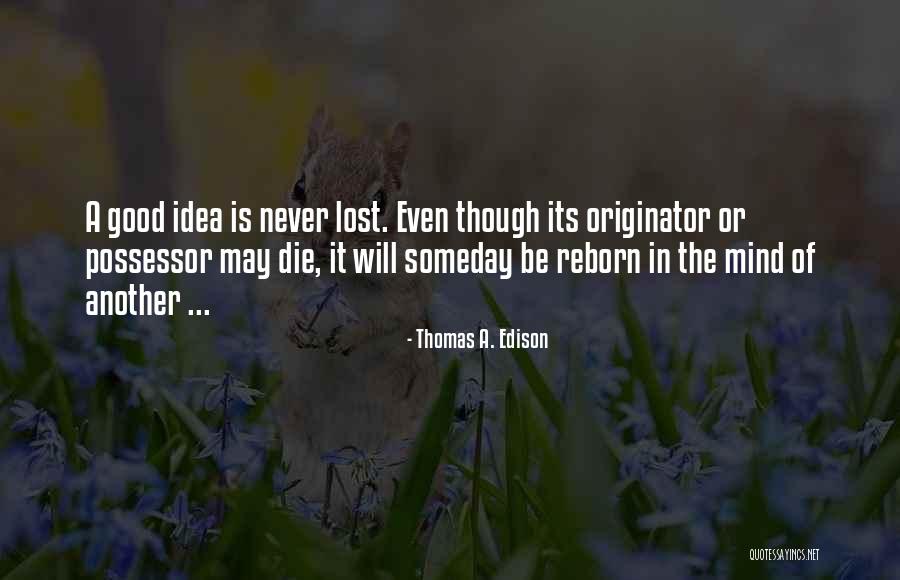 A good idea is never lost. Even though its originator or possessor may die, it will someday be reborn in the mind of another ... — Thomas A. Edison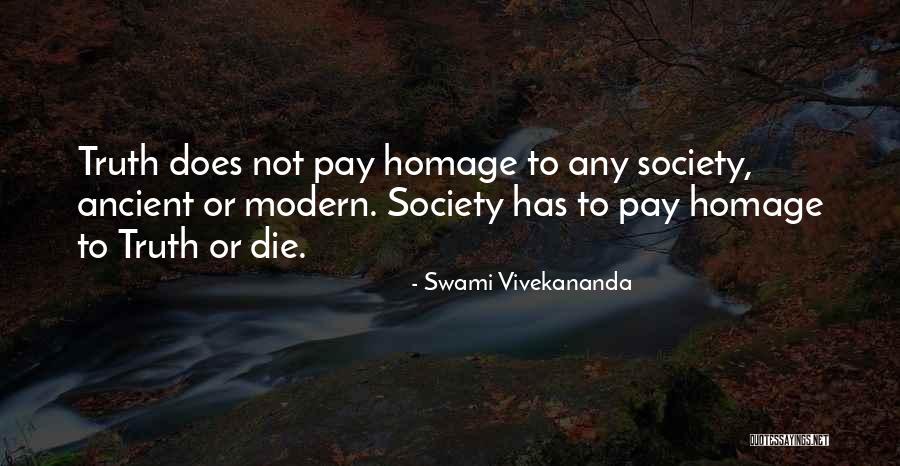 Truth does not pay homage to any society, ancient or modern. Society has to pay homage to Truth or die. — Swami Vivekananda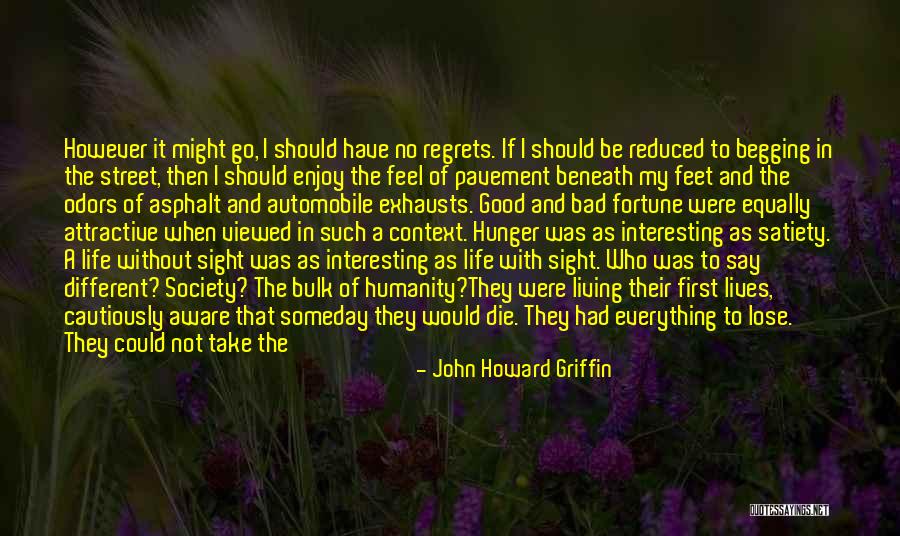 However it might go, I should have no regrets. If I should be reduced to begging in the street, then I should enjoy the feel of pavement beneath my feet and the odors of asphalt and automobile exhausts. Good and bad fortune were equally attractive when viewed in such a context. Hunger was as interesting as satiety. A life without sight was as interesting as life with sight. Who was to say different? Society? The bulk of humanity?
They were living their first lives, cautiously aware that someday they would die. They had everything to lose. They could not take the risks. But I had been through death, had my insides burned out by it twice.
I was living a second life, freed of those cautious awarenesses.
I had nothing to lose. I could take all the risks. — John Howard Griffin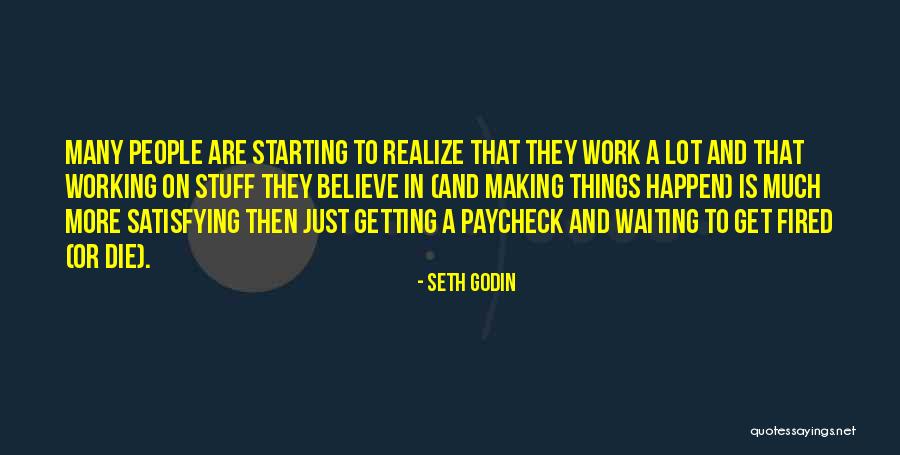 Many people are starting to realize that they work a lot and that working on stuff they believe in (and making things happen) is much more satisfying then just getting a paycheck and waiting to get fired (or die). — Seth Godin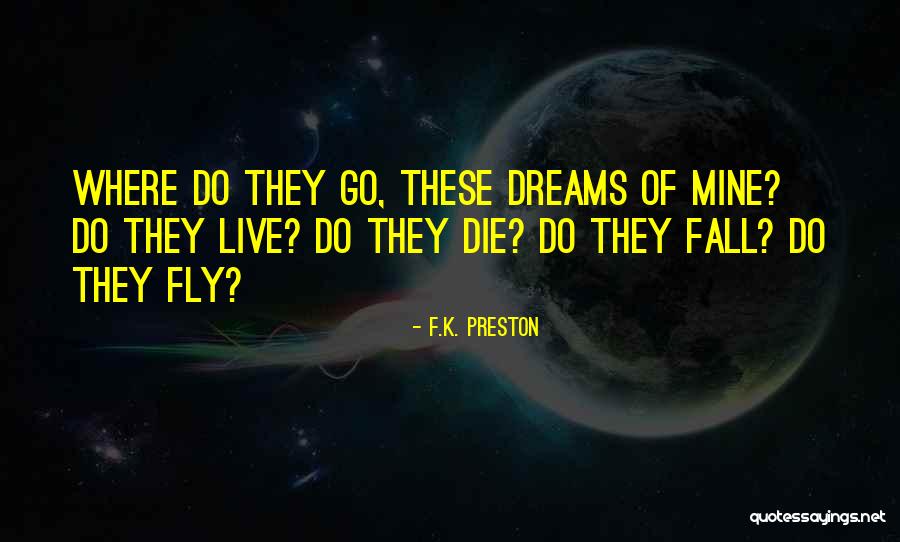 Where do they go, these dreams of mine? Do they live? Do they die? Do they fall? Do they fly? — F.K. Preston